Kalamazoo Institute of Arts Wedding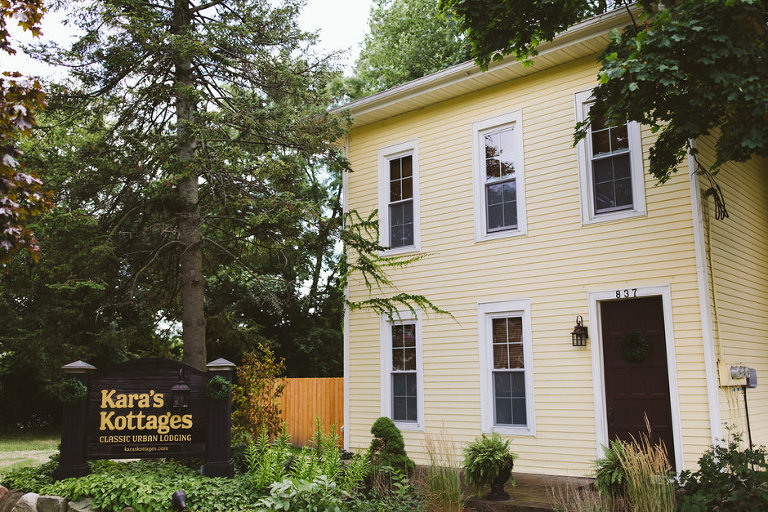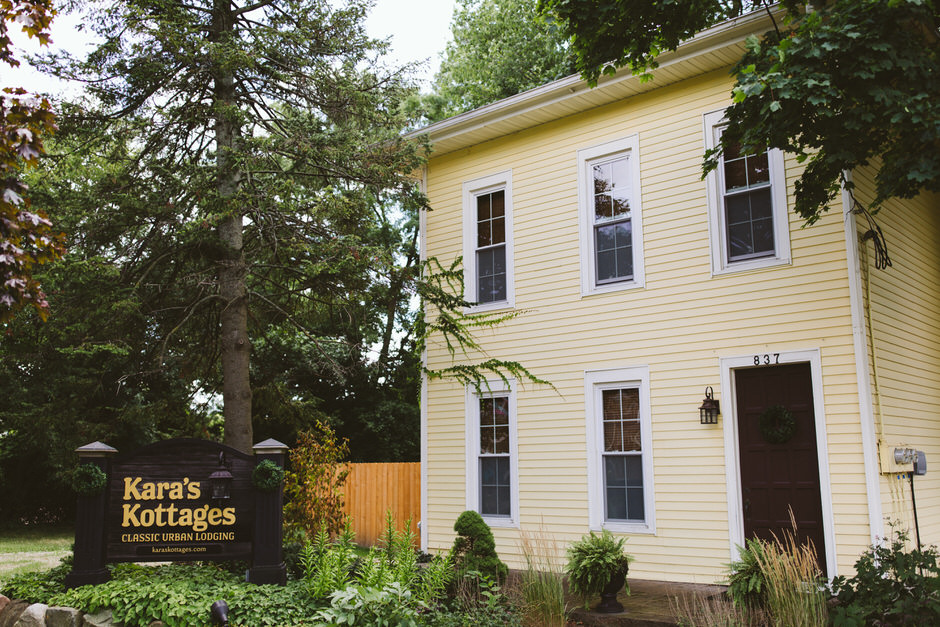 Every day in this job is a dream. No two weddings are alike and no one is doing this over and over again. It's something really special to be a part of. I am sooo thankful that Megan and Jay picked me to be their photographer! I will let Megan and Jay take it from here!
The Beginning:
Megan and Jay had been unknowingly crossing paths for years. Though it wasn't until one fateful day during Kalamazoo Pride 2016 that their paths would begin intertwining. Jay first noticed Megan in a rainbow tutu, smiling ear to ear as she volunteered in the beer tent. He immediately wanted to know who was this intriguing woman? While Megan did not notice Jay on that day, she did add him on Facebook. Jay thought this meant she had also noticed him and was disappointed to discover that Megan was in a relationship. Megan then traveled to Germany for a five month internship and started a travel blog. Jay began reading her blog. Meanwhile in Germany, Megan continued reading Jay's blog. When Megan returned from Germany, Jay sent a message asking her if she wanted to go out and trade travel stories. Megan agreed and a few days later the two had their first date at Food Dance. One date turned into three and three turned into a dozen. Jay and Megan spent the first year traveling, adventuring, playing board games (though there is a small list of games that can no longer be played due to disagreements over the rules), and laughing. On one grueling 12 mile hike, Jay realized that he wanted to build a life with Megan.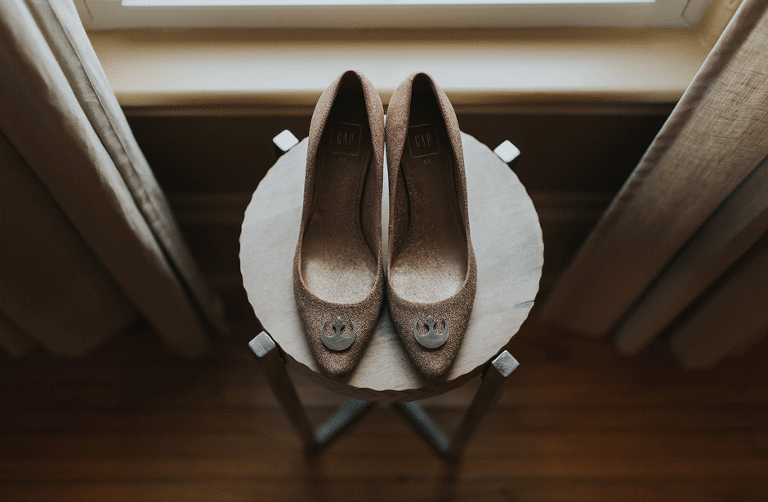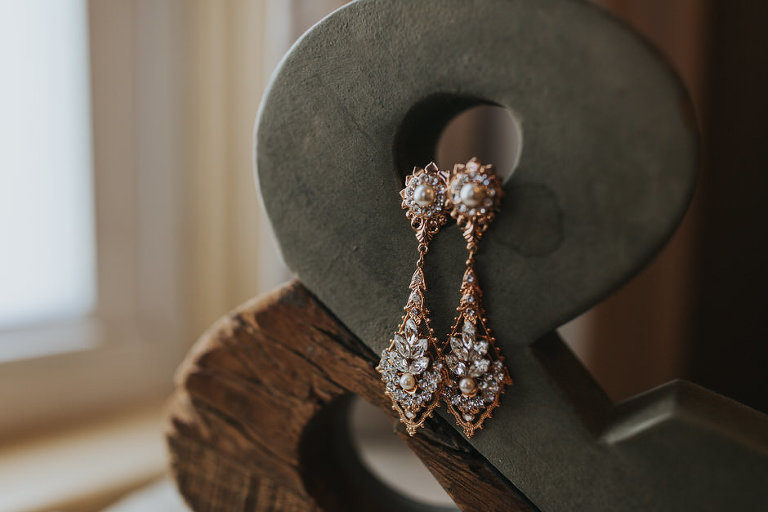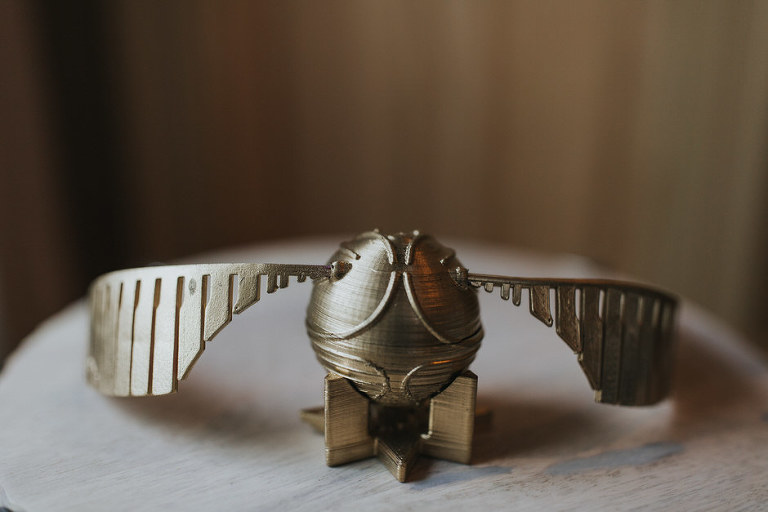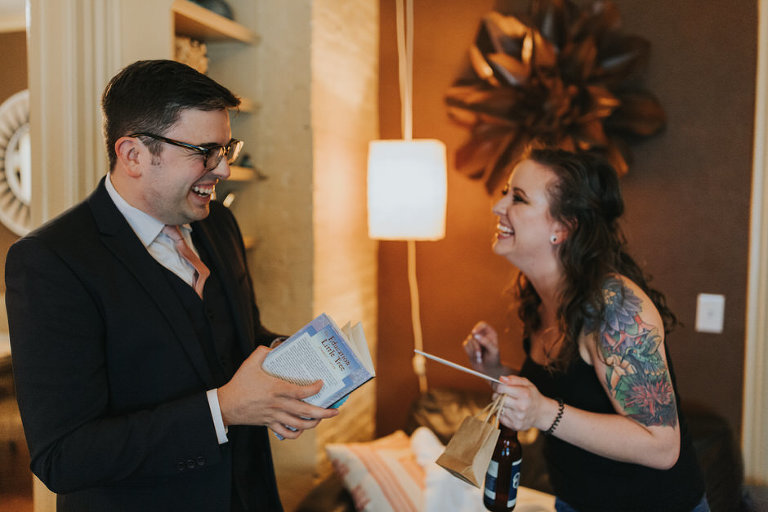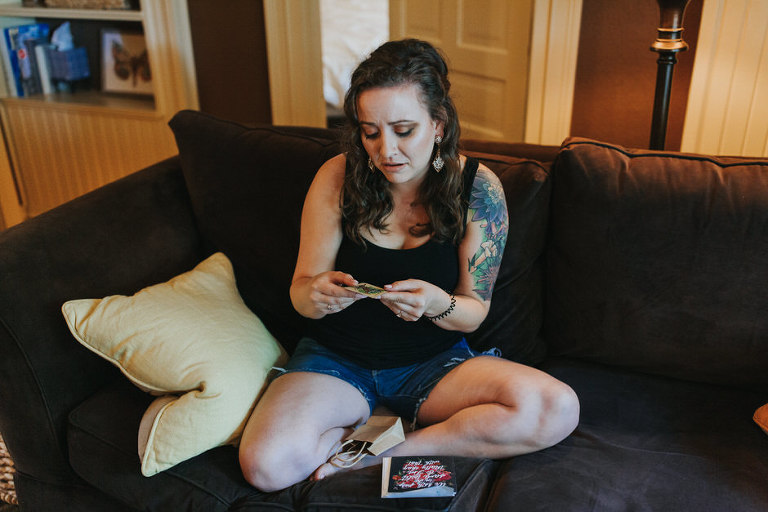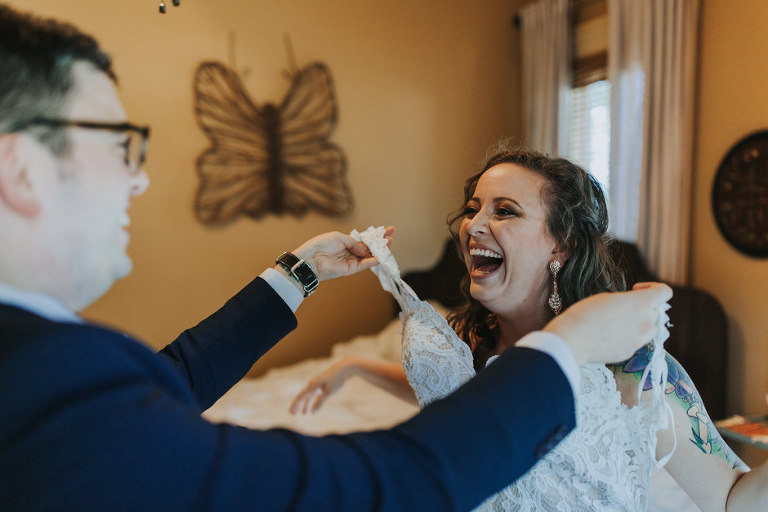 Megan's Outfit:
Megan was wearing a wedding gown she found at BHLDN in Chicago while shopping with her best man, Nate. She saw the dress online previously and fell in love with it instantly. The veil was passed down from Jay's maternal grandmother and has been worn by the Maddock women for multiple generations. The blue sapphire ring was passed to Megan from her mother, Sandy. The shoes Megan DIY'd using spray glitter and crafted rebel alliance charms found on Ebay. Earrings were made to fit my gauged ears and purchased through Etsy.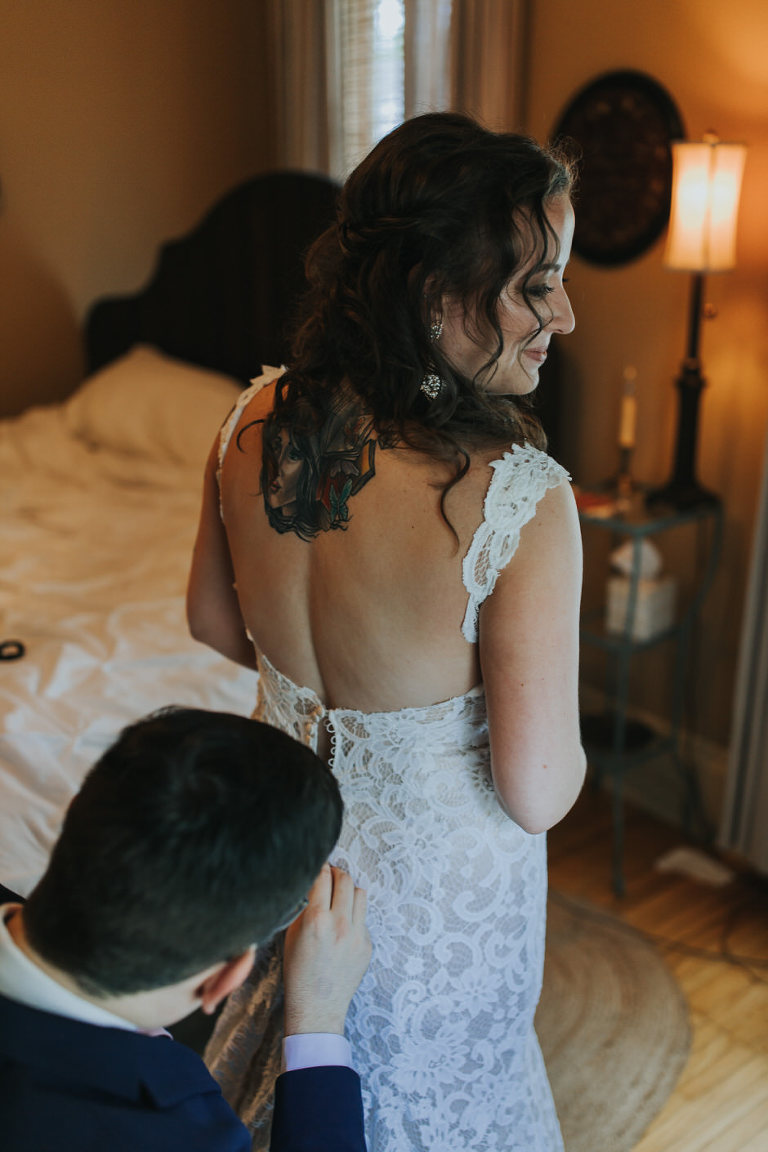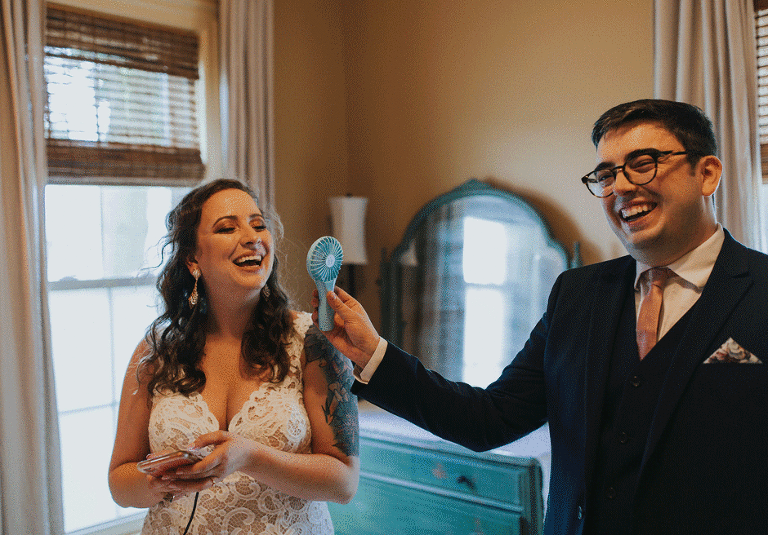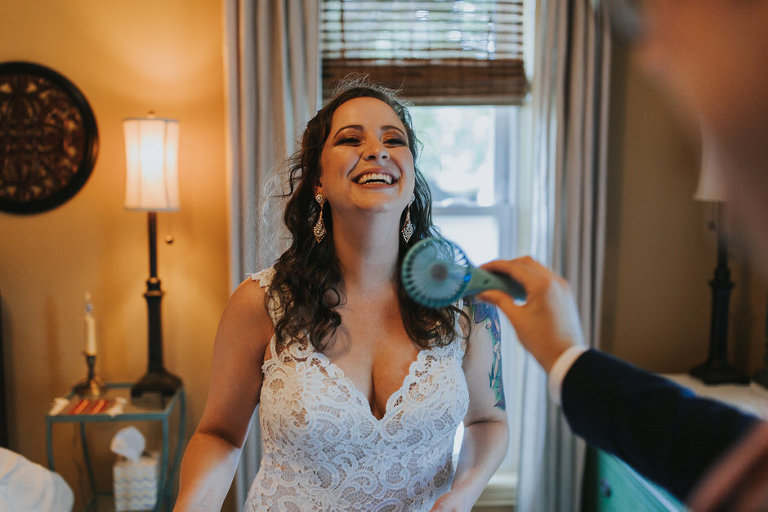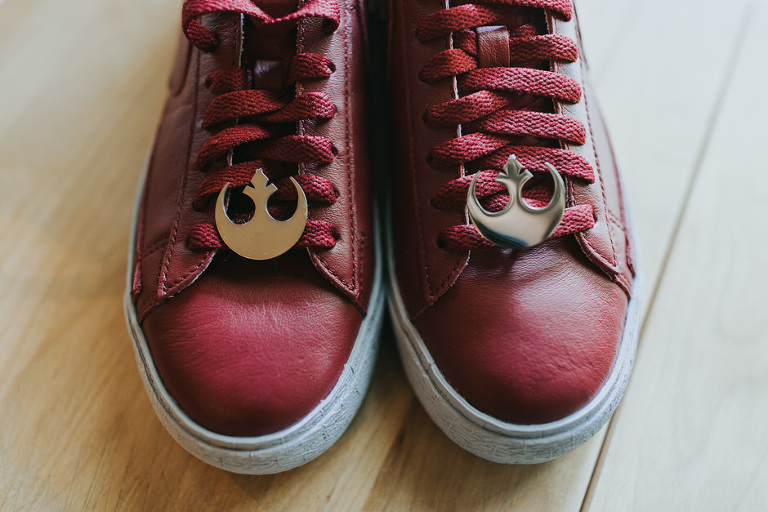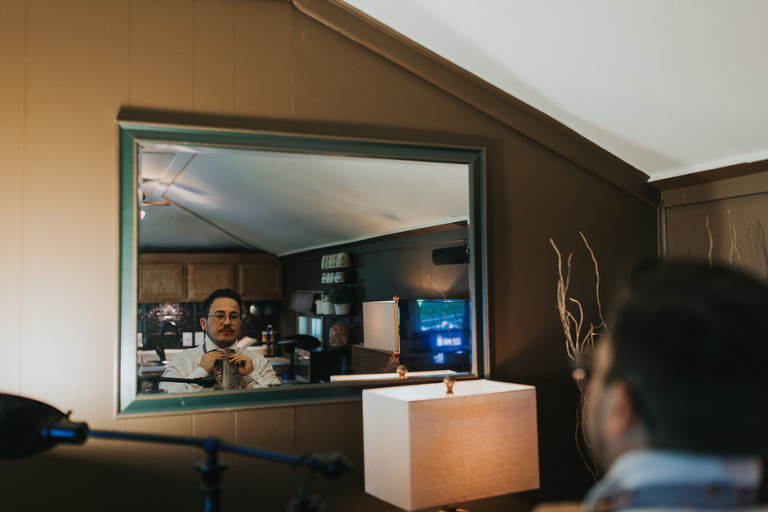 Jay's Outfit:
Jay found his suit while shopping with his best friend in Ann Arbor. After trying on what felt like a dozen suits (because it was a dozen suits) he found a dark gray suit that he loved. From the suit, Jay added a floral tie and a burgundy vest. He customized burgundy shoes with the wedding date on the heel and the Star Wars rebel symbol on the toe (crafted by Megan).
Venue and Decor: 
Megan and Jay said their "I Do's" at the Kalamazoo Institute of Art. It was a beautiful venue for the ceremony and the reception; giving the added bonus of open galleries for their guests to peruse.
Jay and Megan wanted to balance their nerdiness with elegance and weaved star wars and harry potter accents into both the ceremony and the reception. Jay built the wedding arch out of copper piping and tulle.
The Ceremony: 
The ceremony was everything Megan and Jay could hope for. The processional included a family friends' daughter, Mia as the ring keeper (instead of a ring bearer) who held the rings in a golden snitch, followed by three bubble blowers, Arya, Indi, and Quinn in Gryffindor colors. Jay was escorted down the aisle sandwiched between his parents and mother-in law to "Beyond" by Leon Bridges. Megan was escorted down the aisle by her father to a cover of "Can't Help Falling in Love". The ceremony was officiated by their close friend who made it beautiful and meaningful. Their friend Betty shared some touching words about love and their relationship. A humorous and thoughtful venn diagram presentation was given by their friends Jill and Jessica. Megan's sister, Lindsay, read and excerpt of Andrea Gibson's poem "Give Her". Jay and Megan chose a unity ceremony using mimosas to symbolize joining their lives together.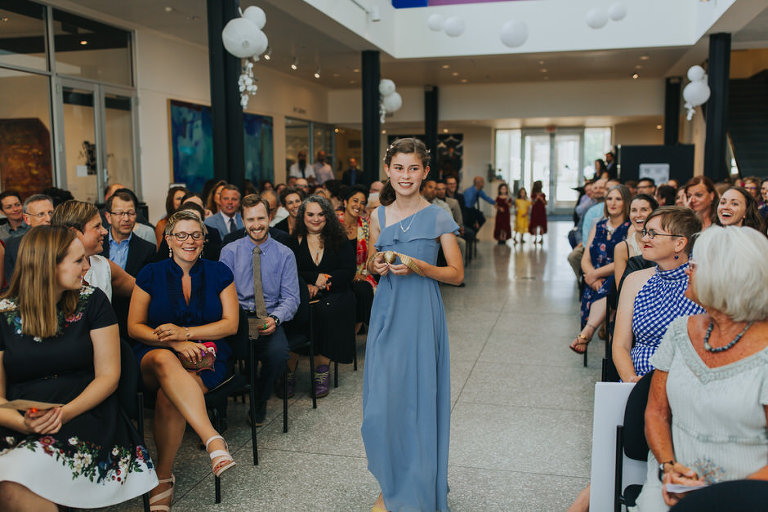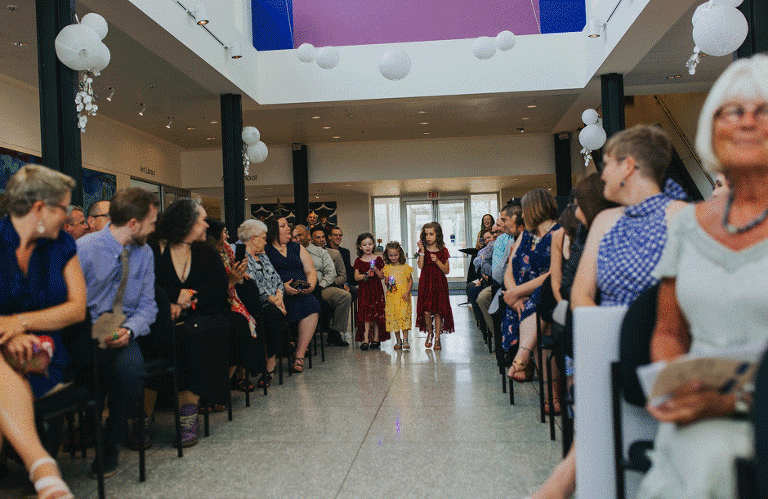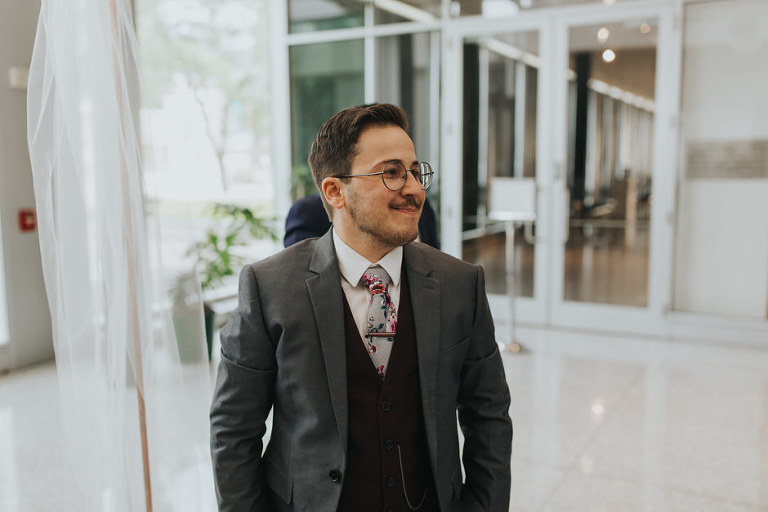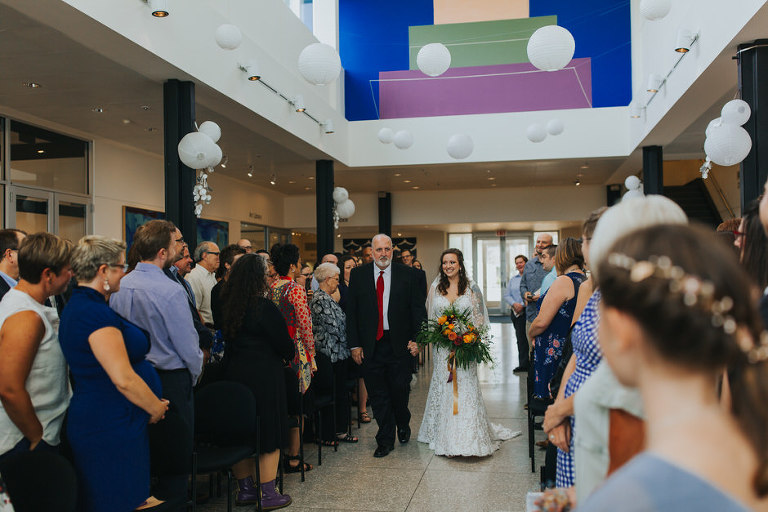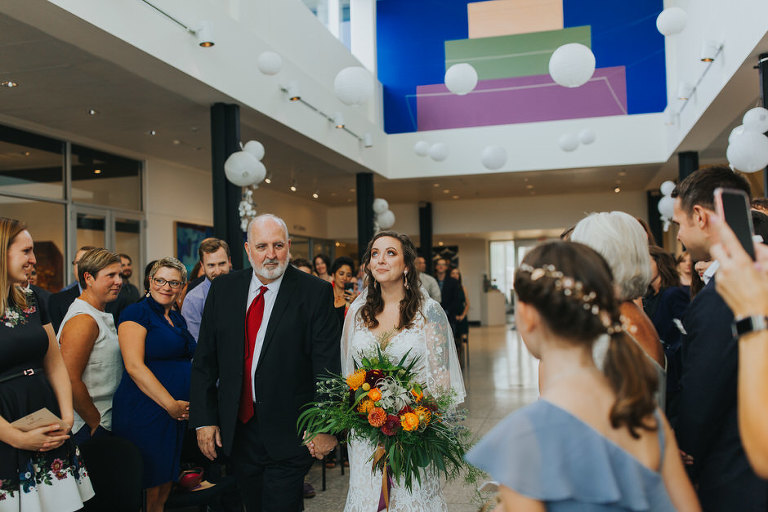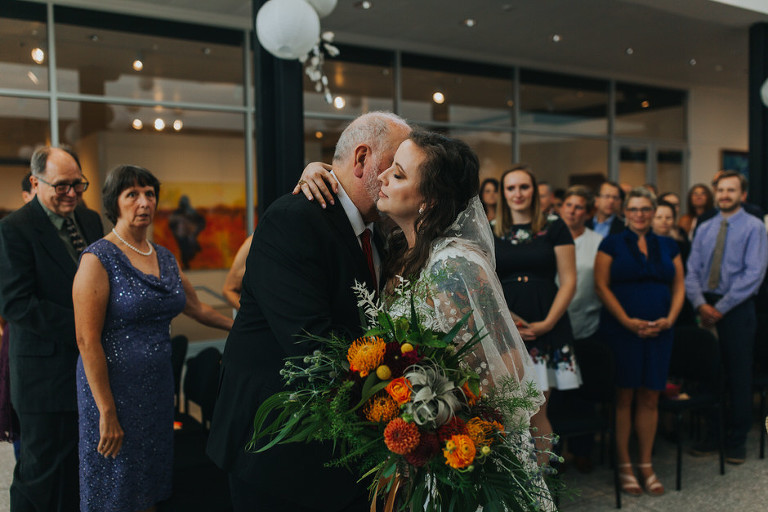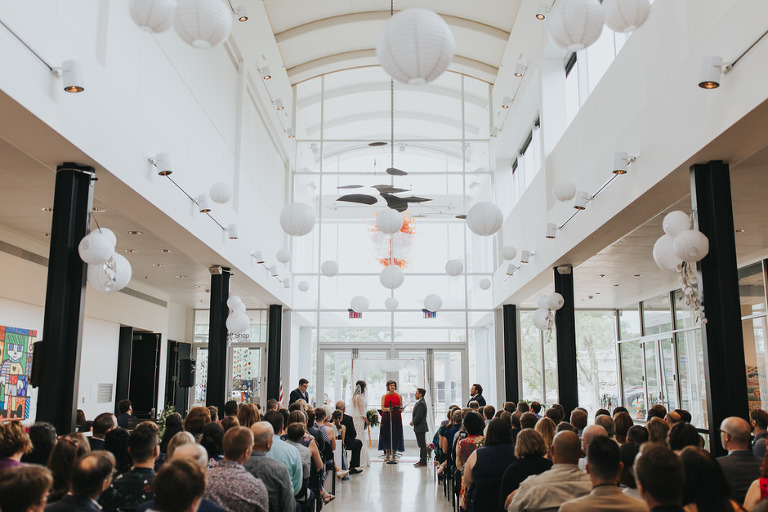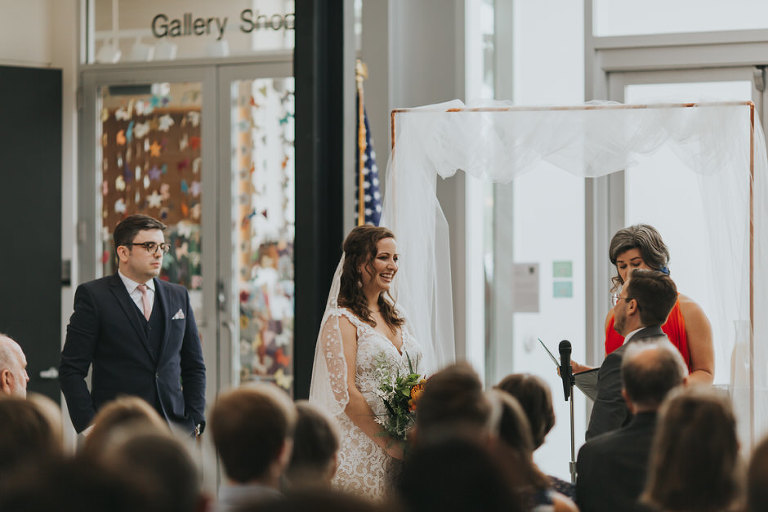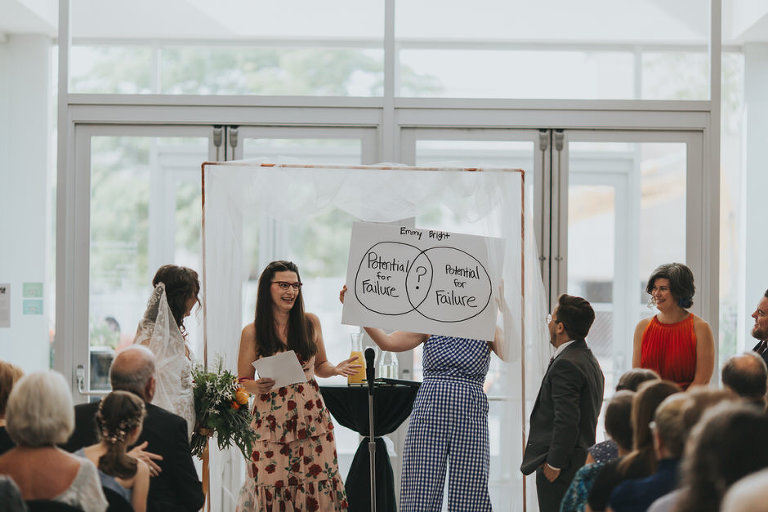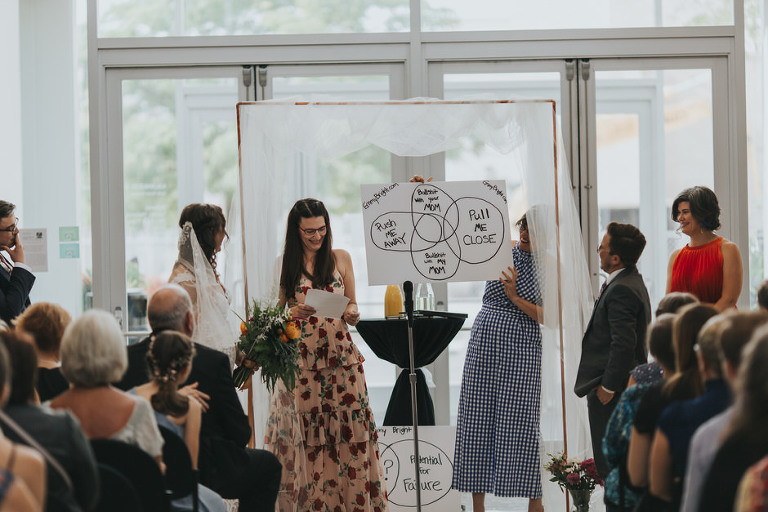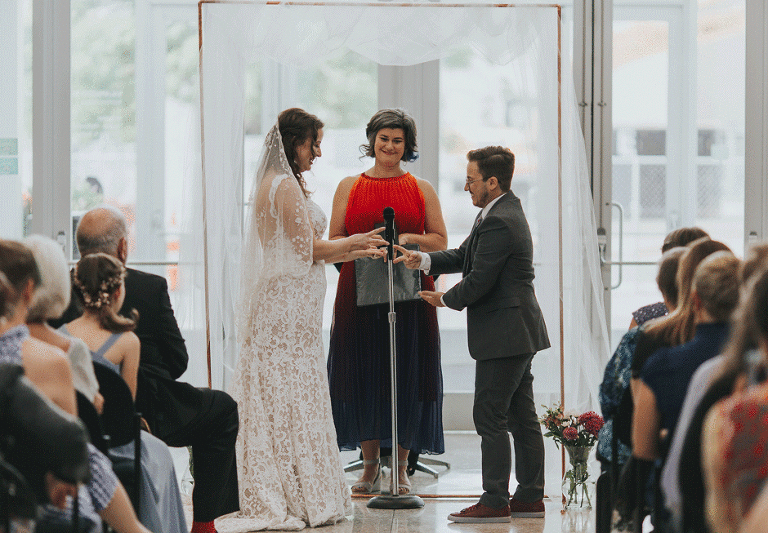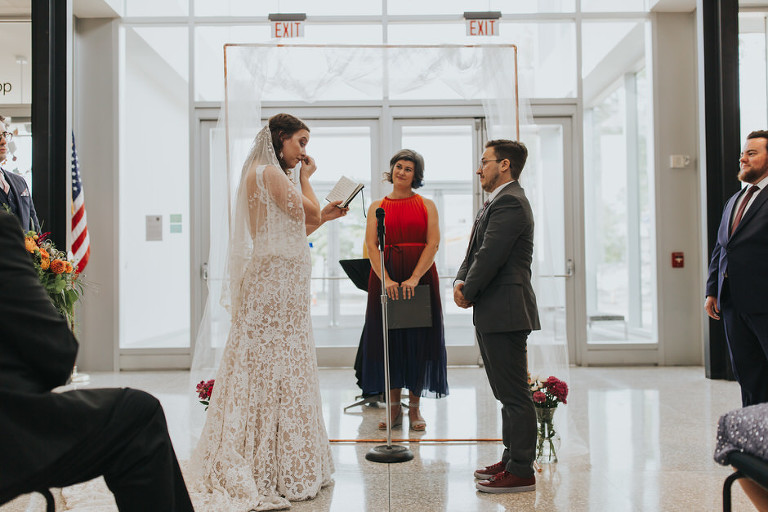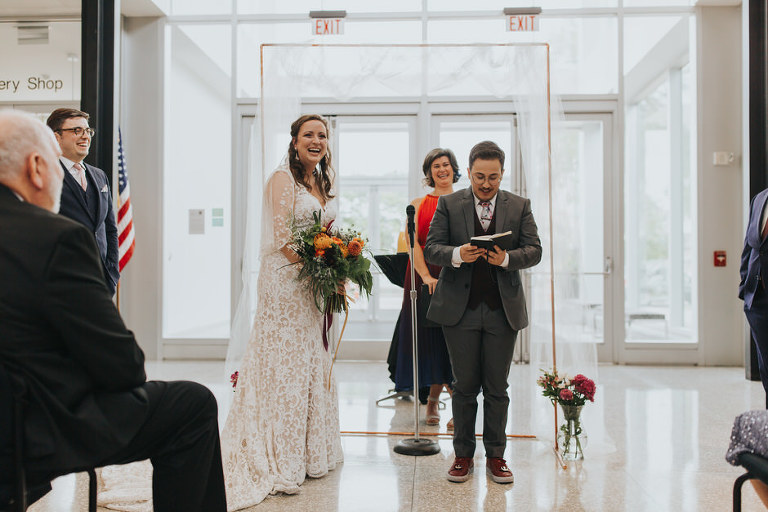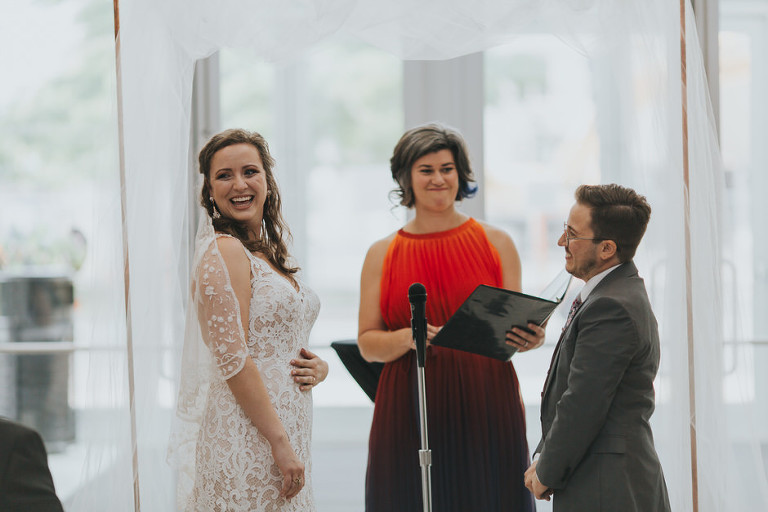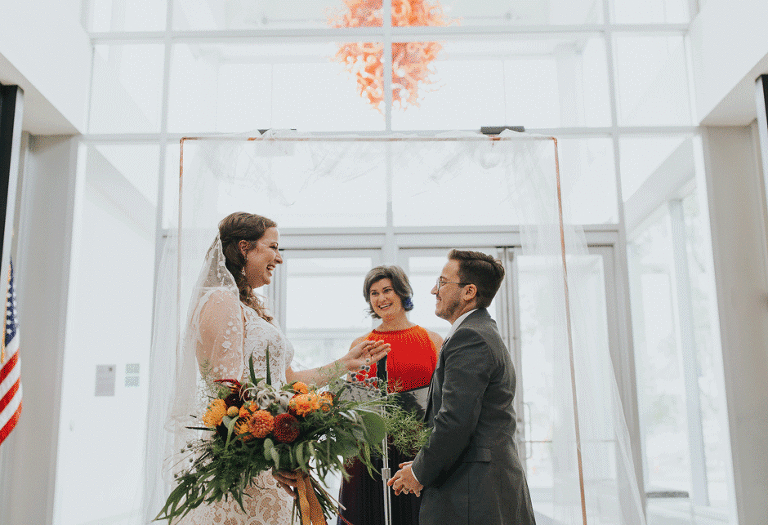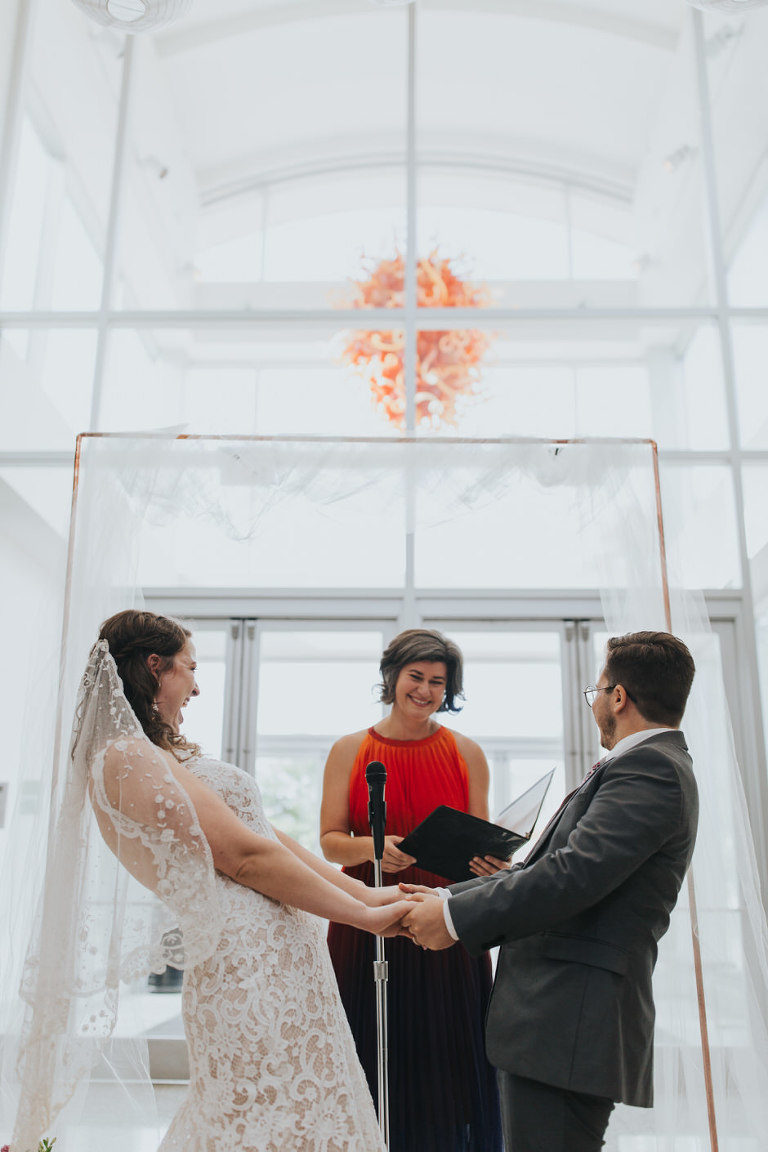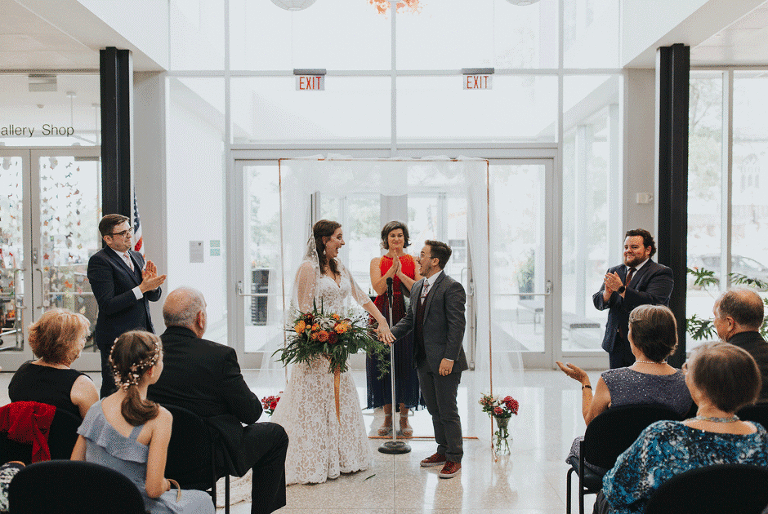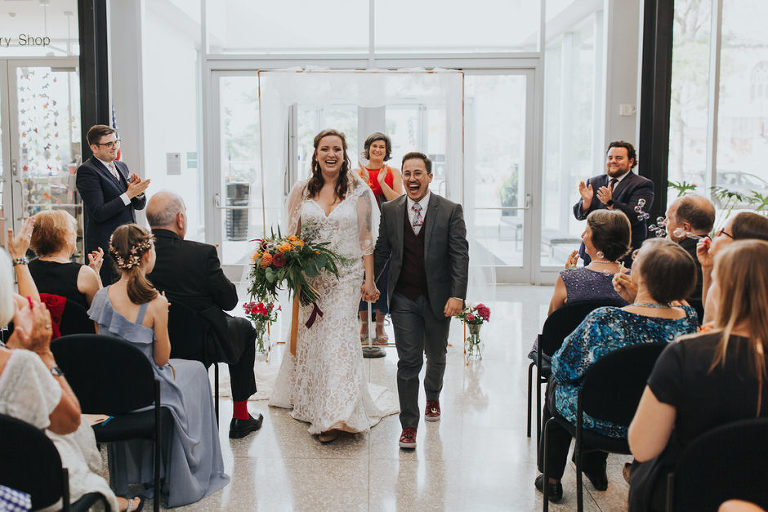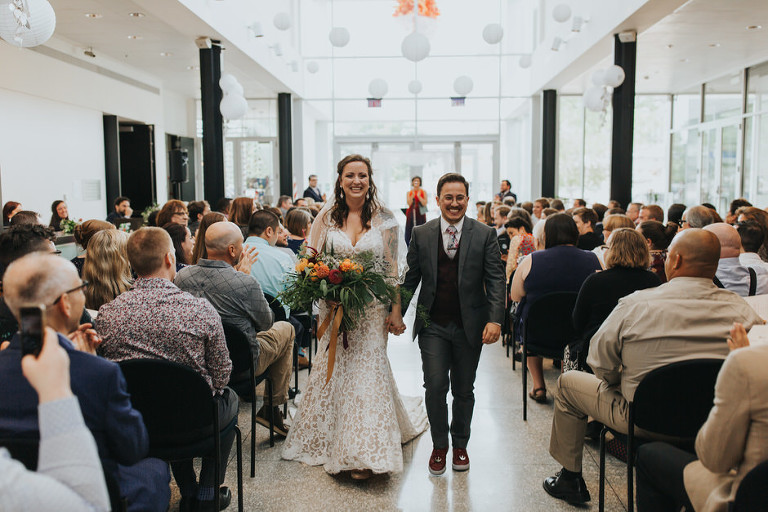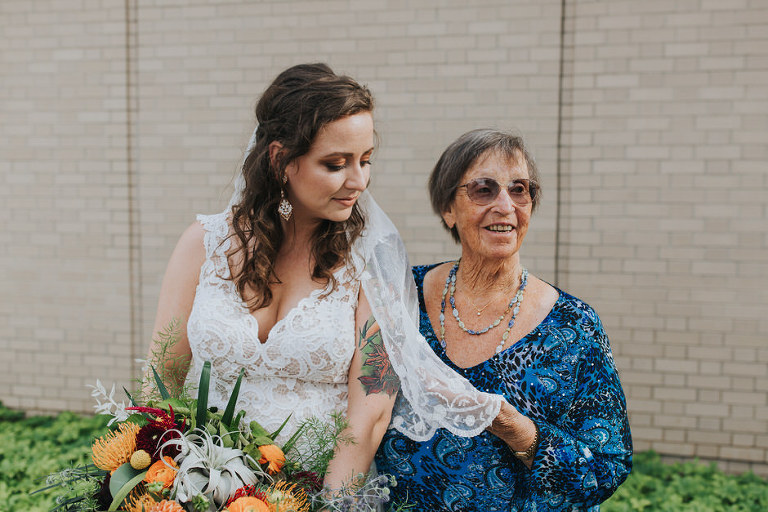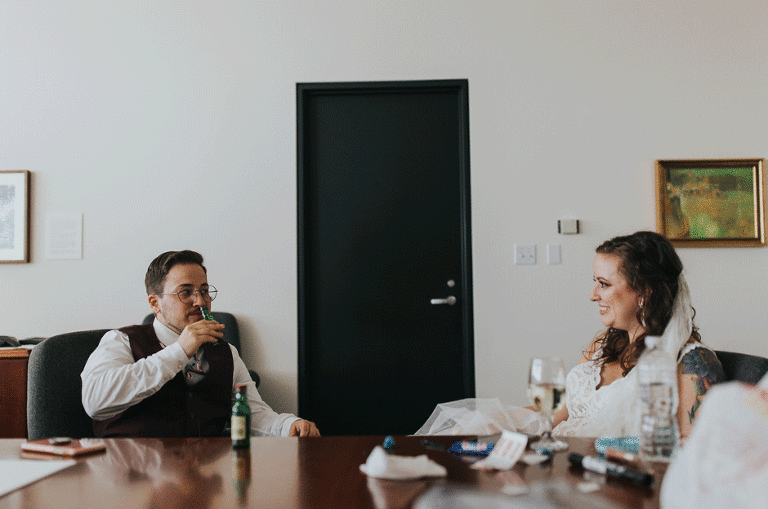 Reception/Dancing/Music: All the fun!
Jay and Megan made the reception representative of them and who they are. Each table had a donation jar encouraging guests to make a contribution to Planned Parenthood and Centerlink before clinking their glasses. Jay's best man, Jack gave a toast that was funny, caring, and thoughtful. After, Nathan, Megan's man of honor shared a humorous and loving toast of their friendship and his hopes for the couple's future. Jay surprised Megan during their first dance with a friend singing their song live, "Your Song". After the first dance the dance party started. There was also a photo booth that also served as the guest book. The night was the best night ever. Megan and Jay are still glowing from being surrounded by all their favorite people.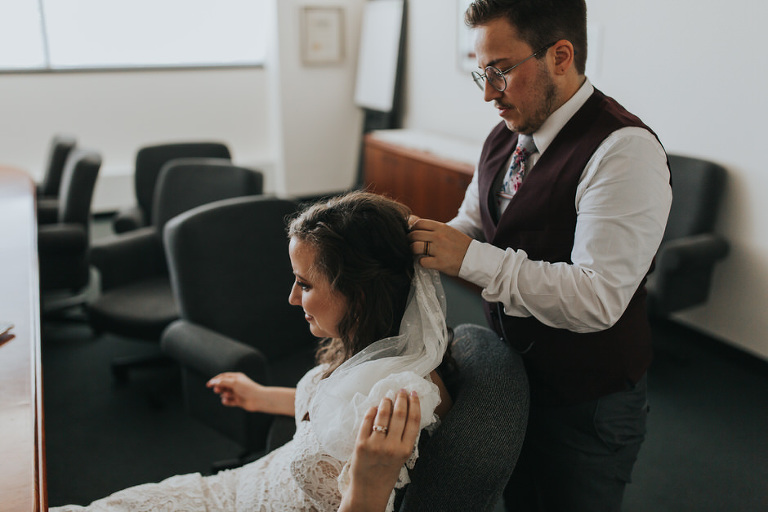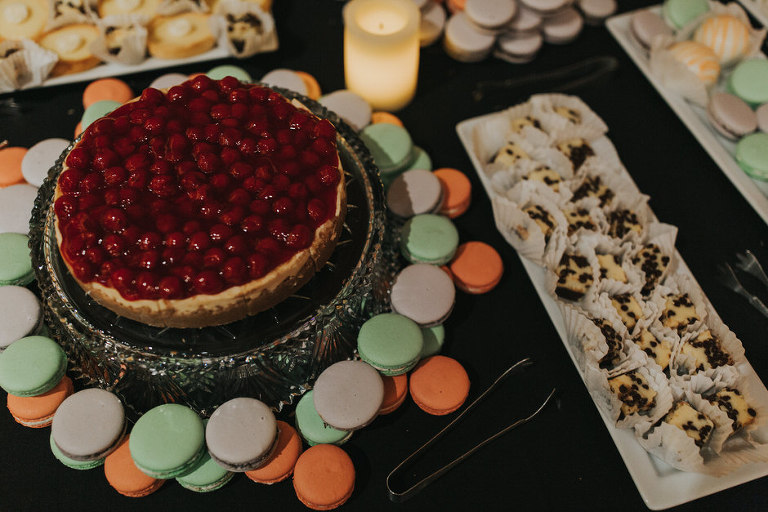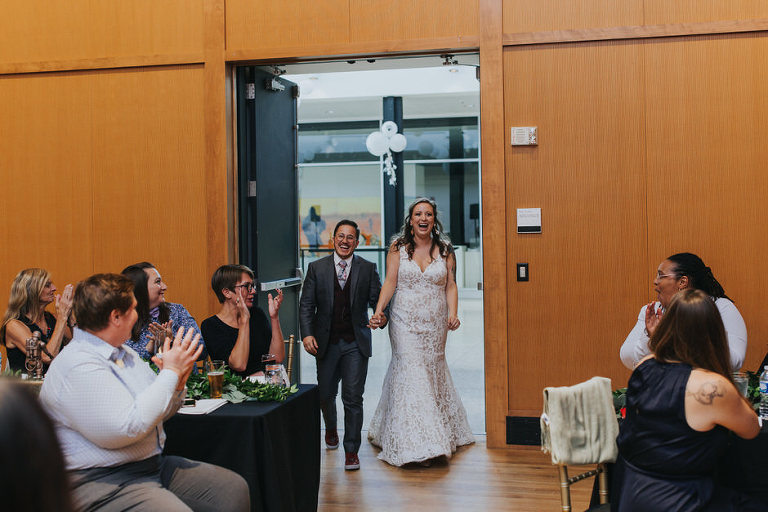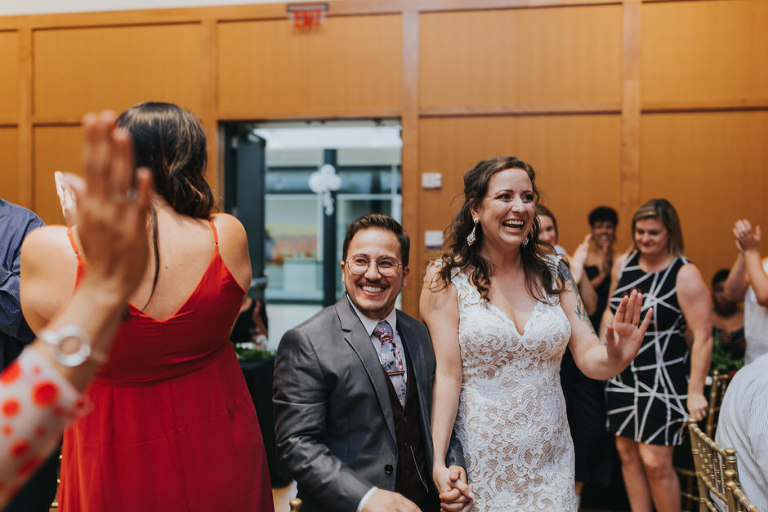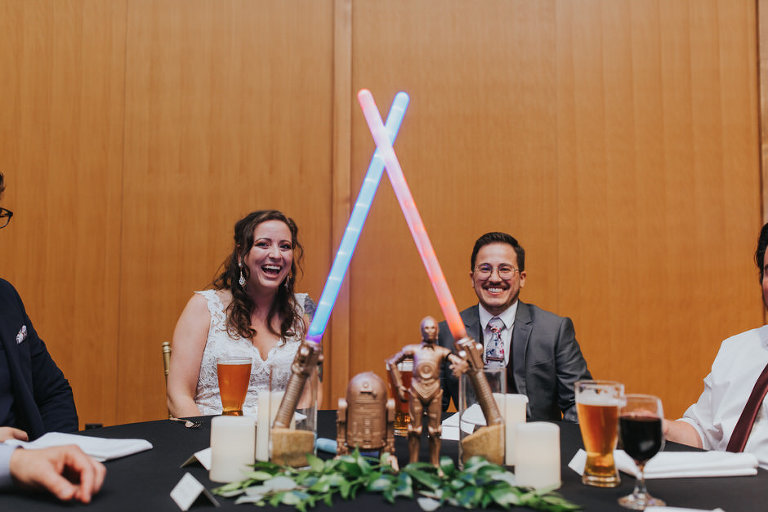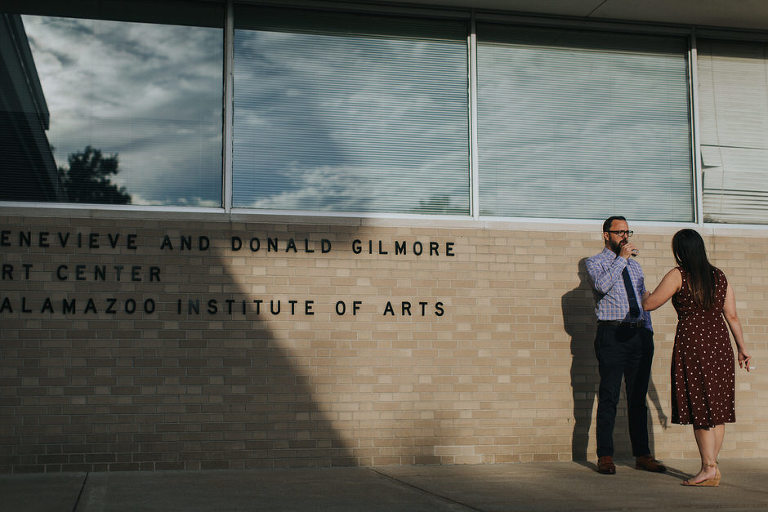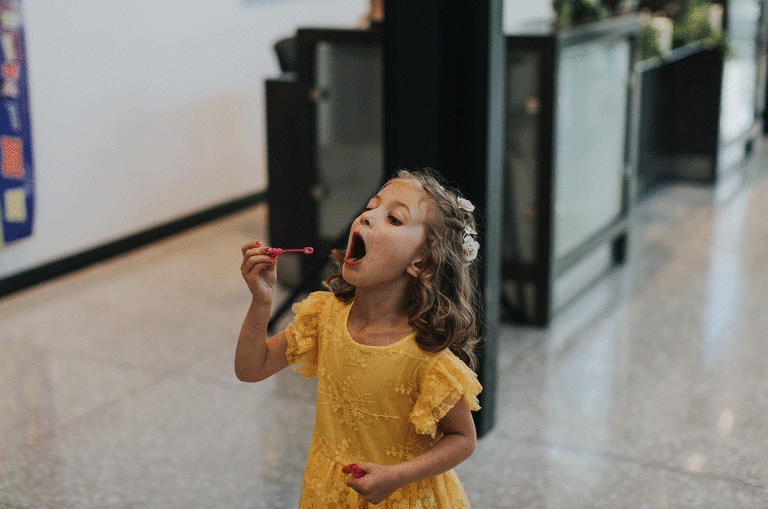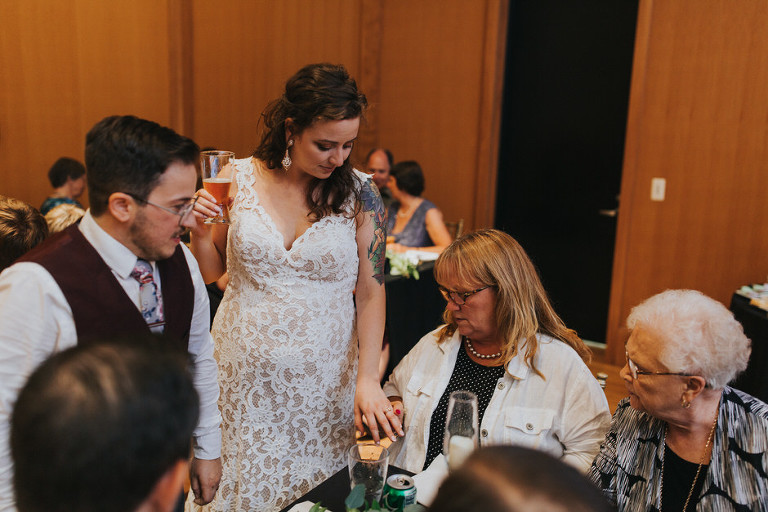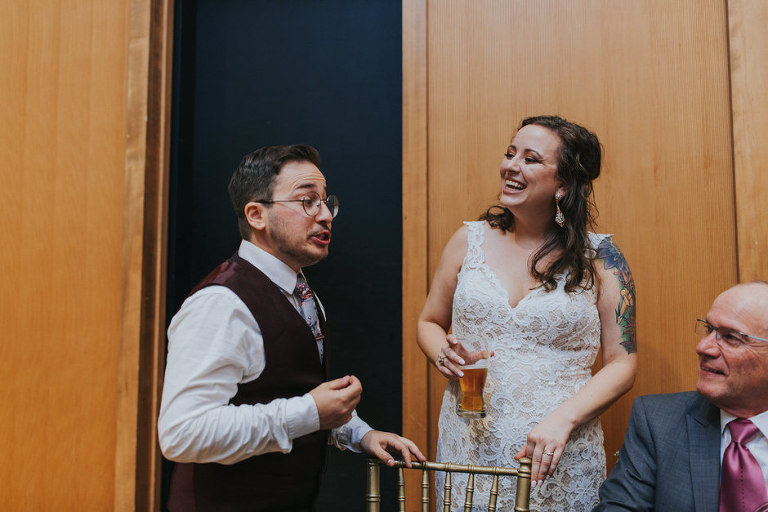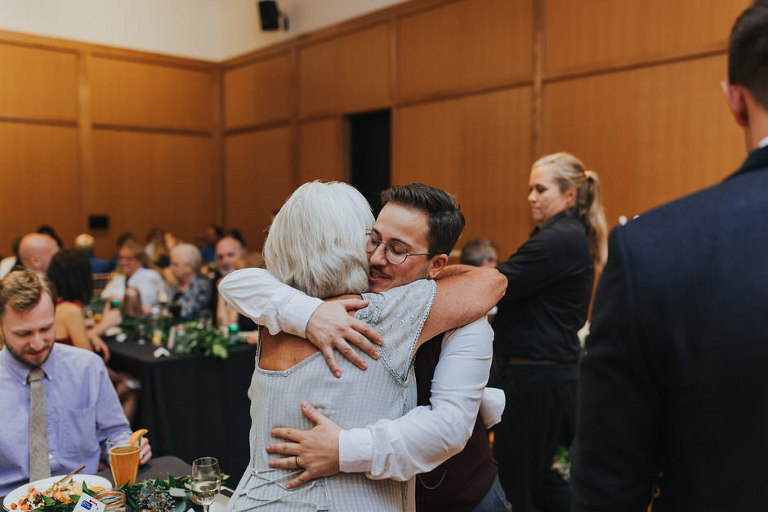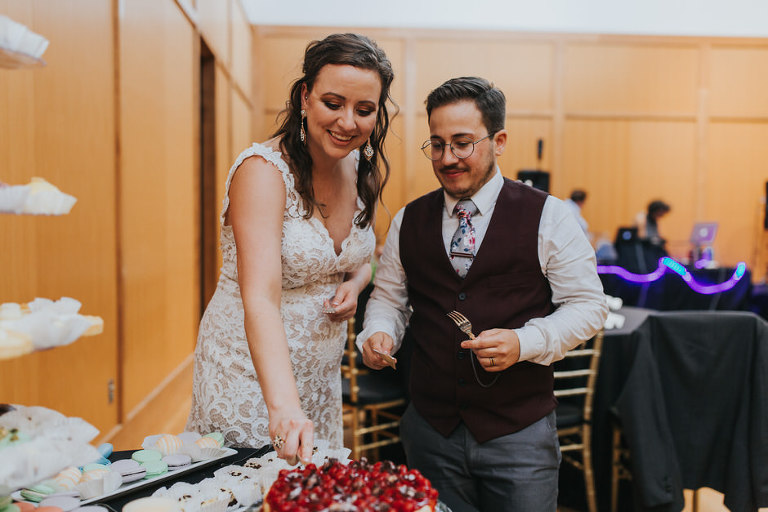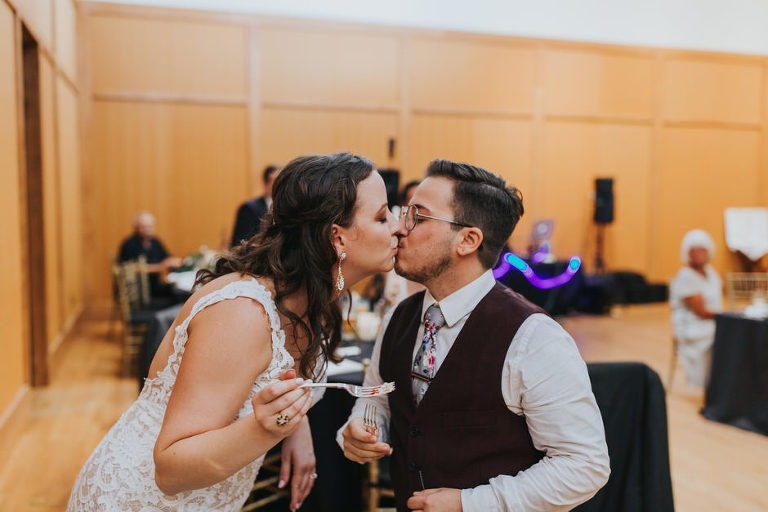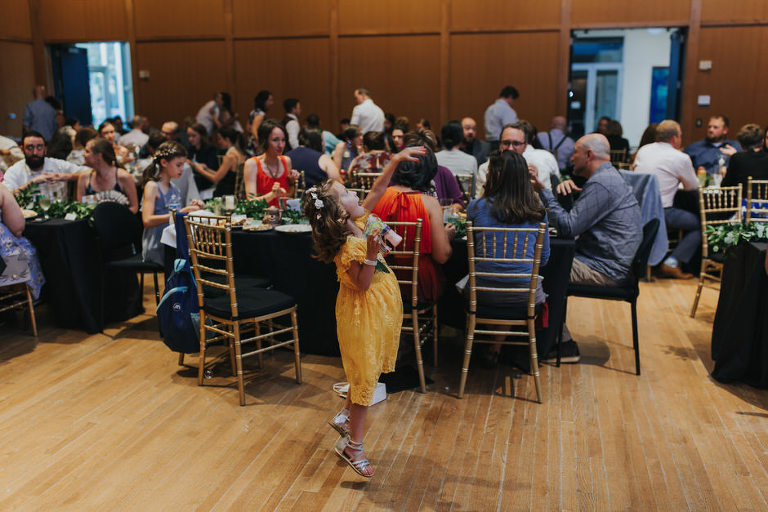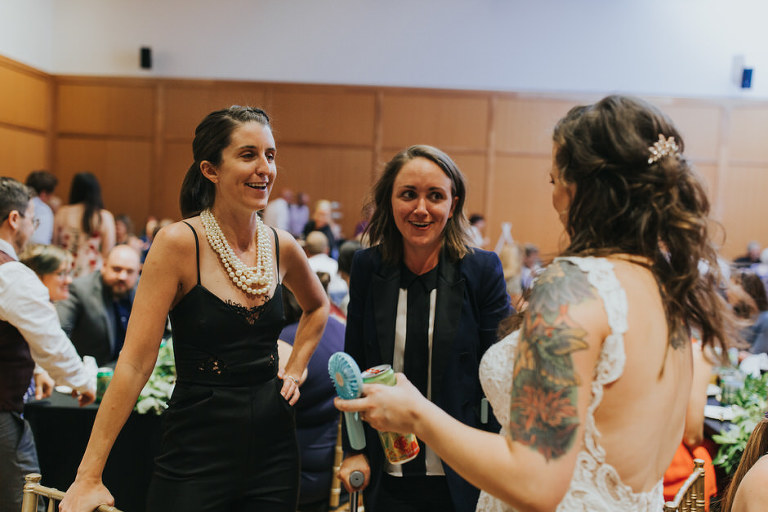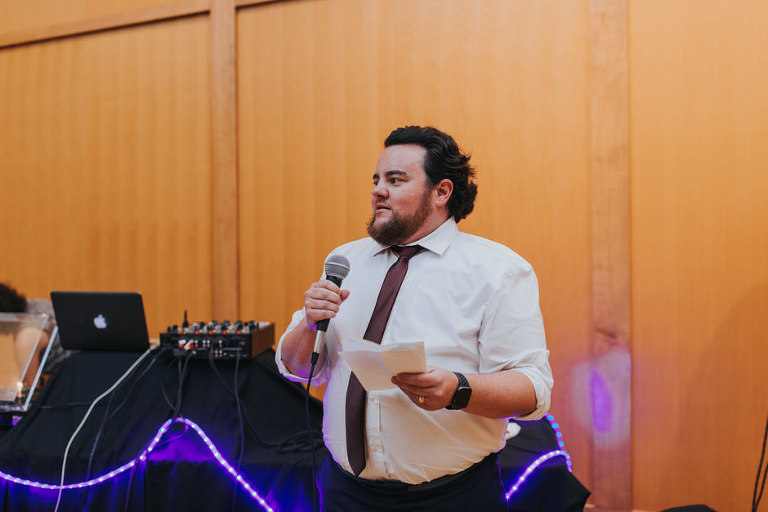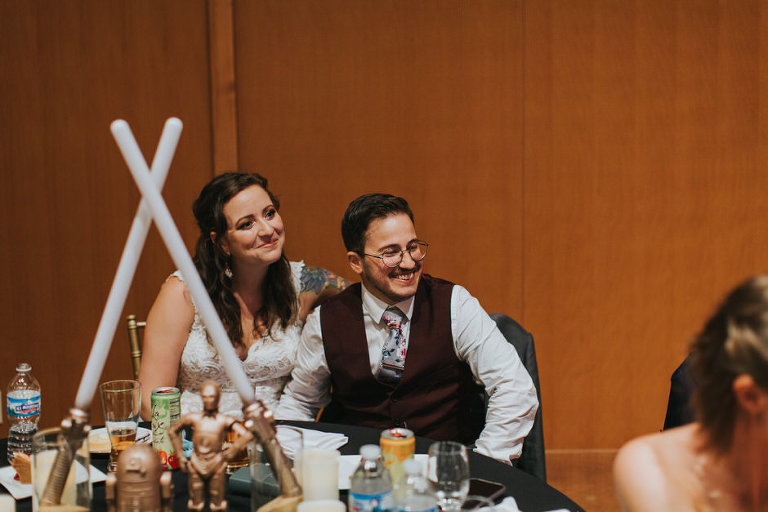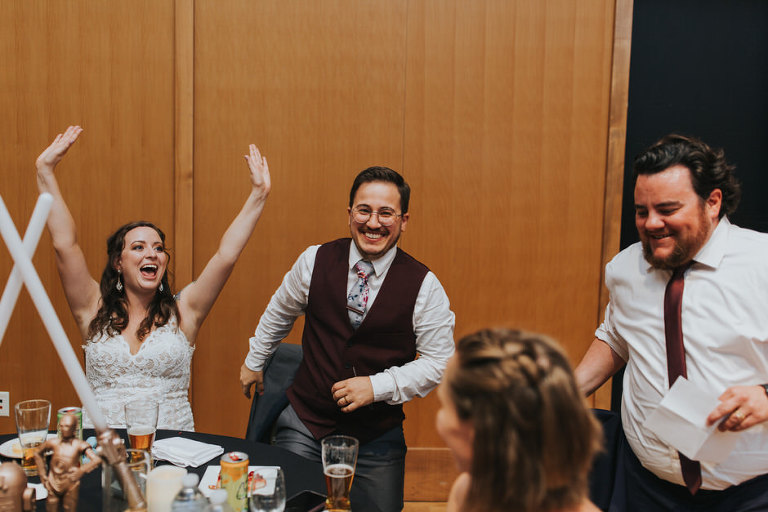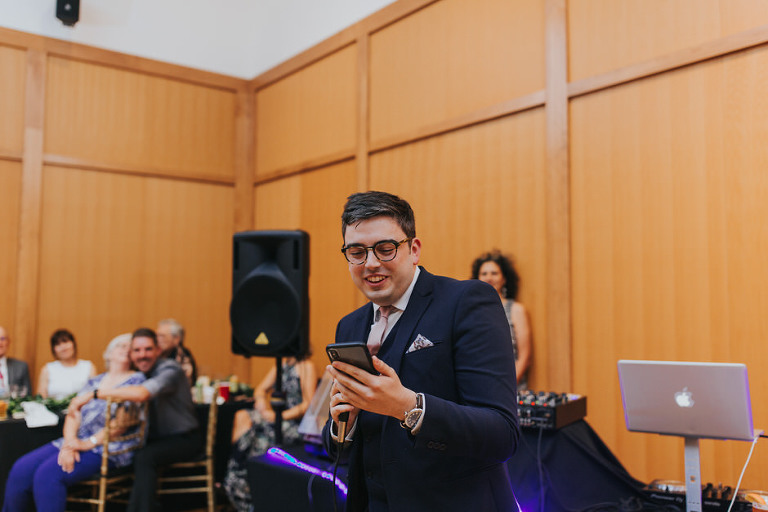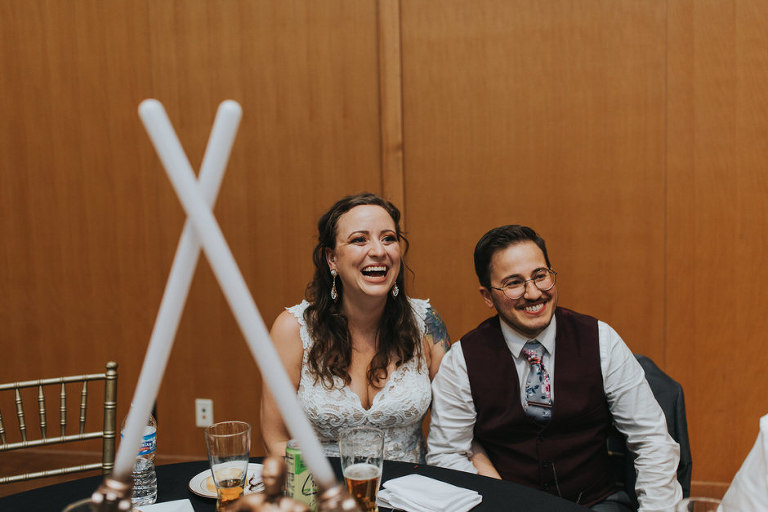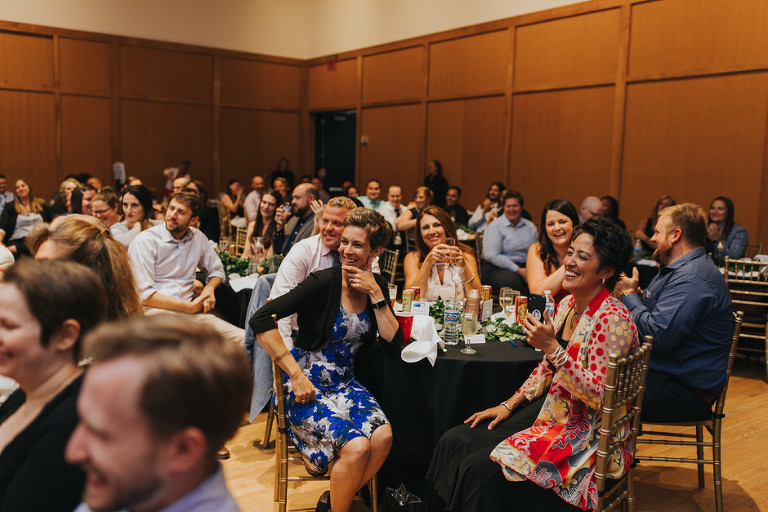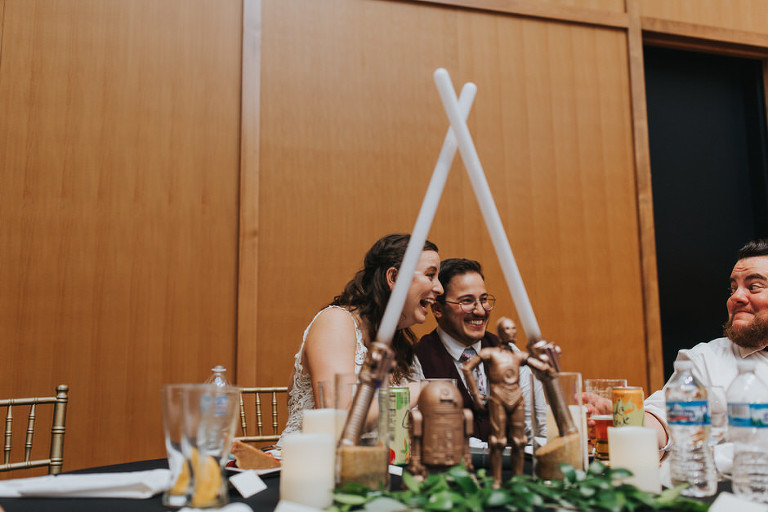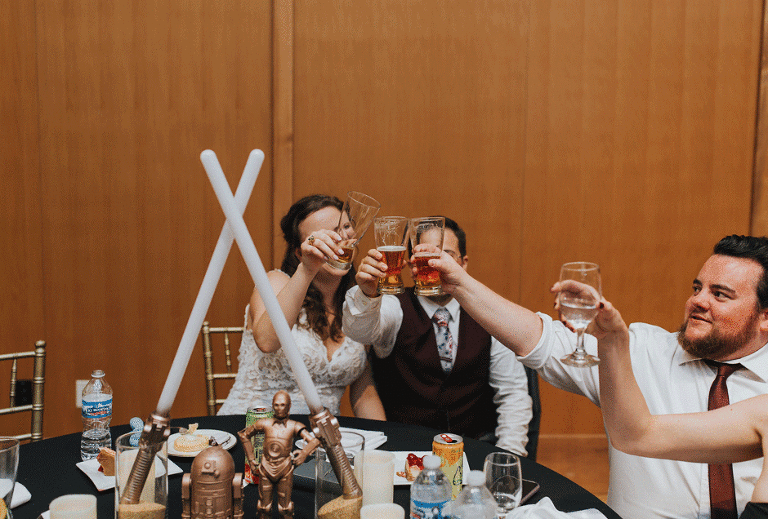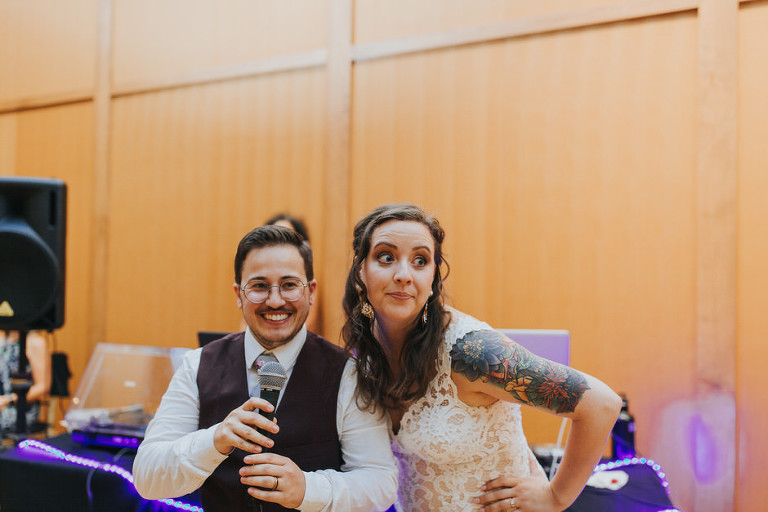 Any Advice for couples planning their wedding?
The best advice we have is to make it yours and to focus on the big picture because small mishaps will happen but they won't define the day our your journey as a couple. And share wedding planning responsibilities because you're a team!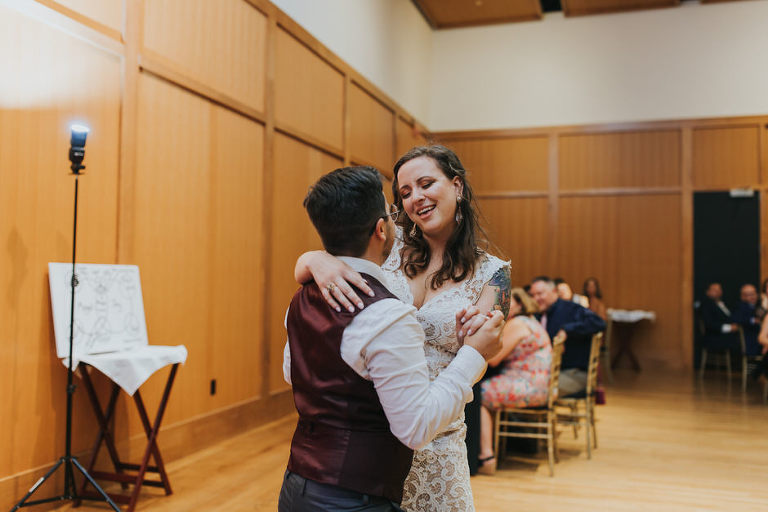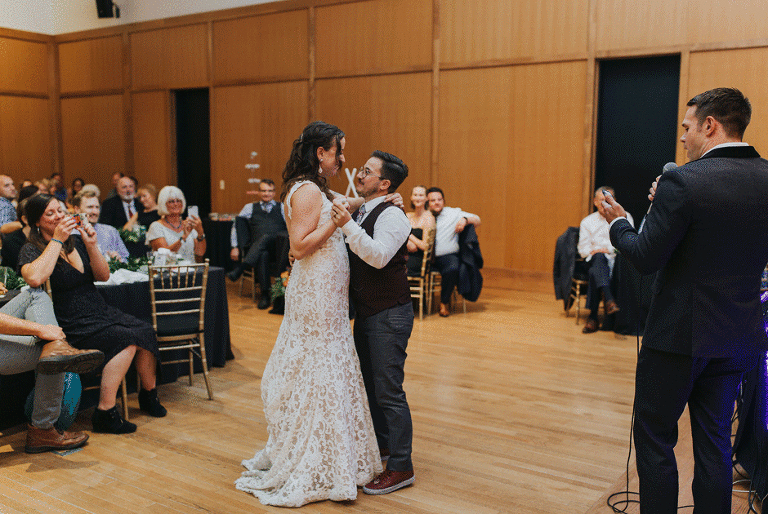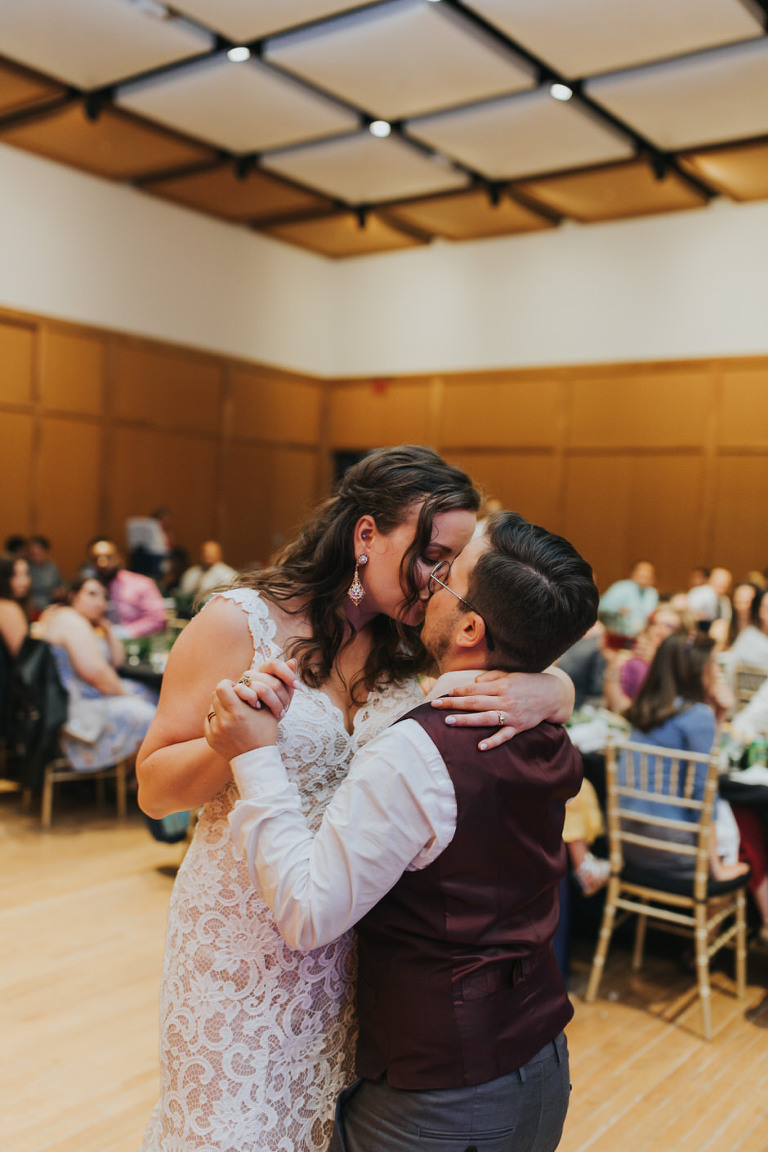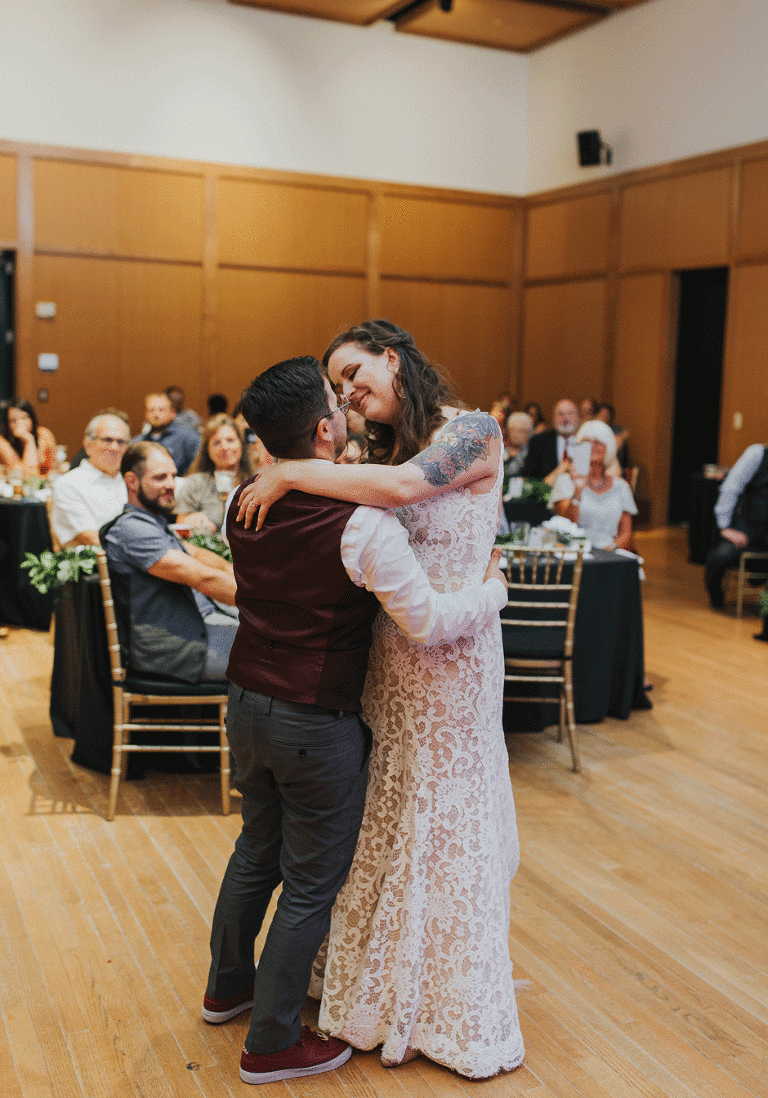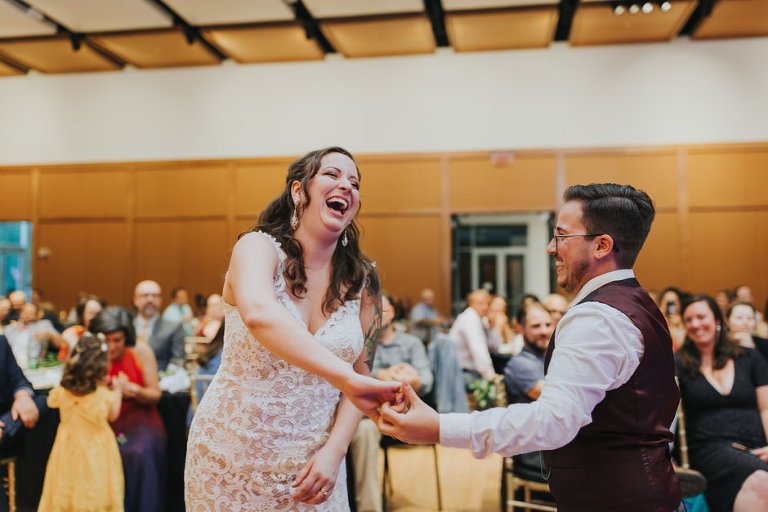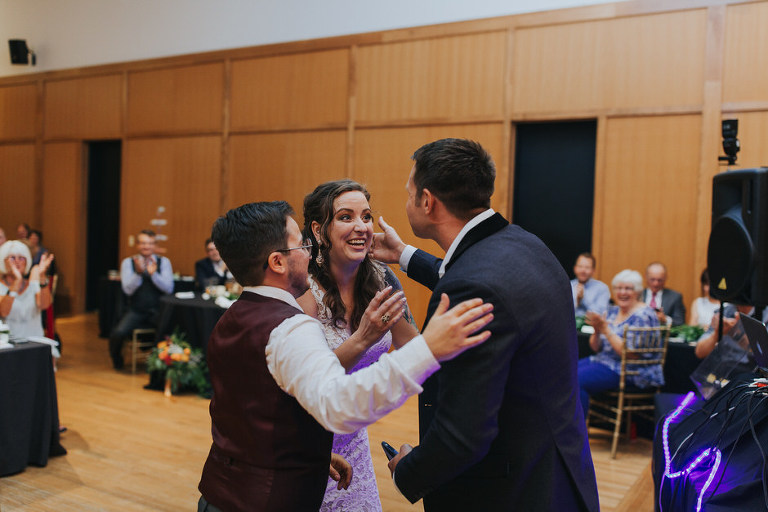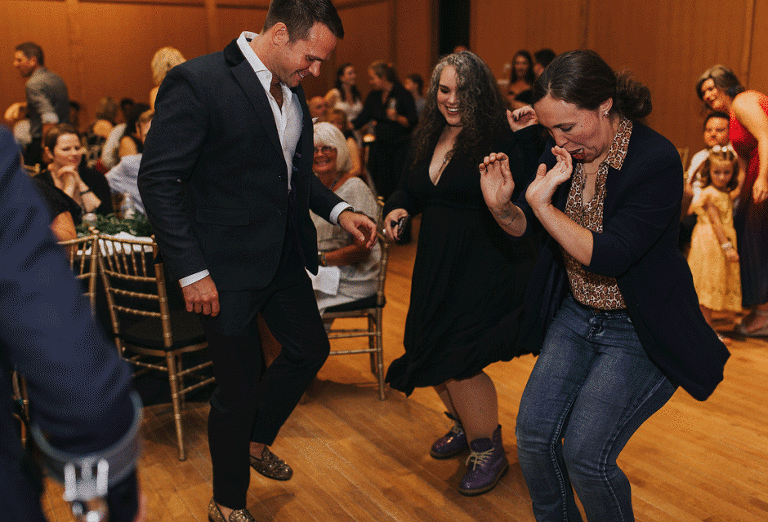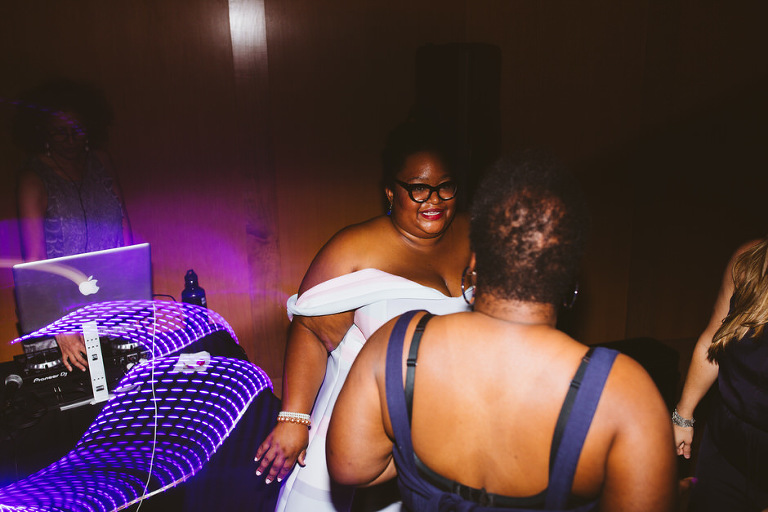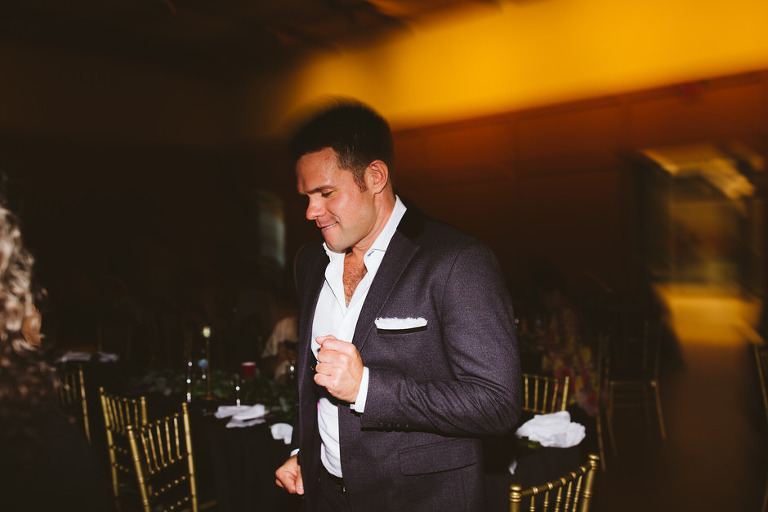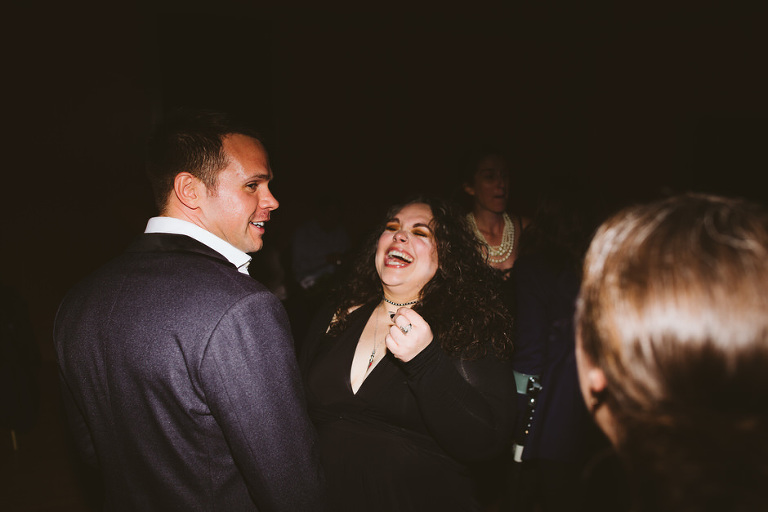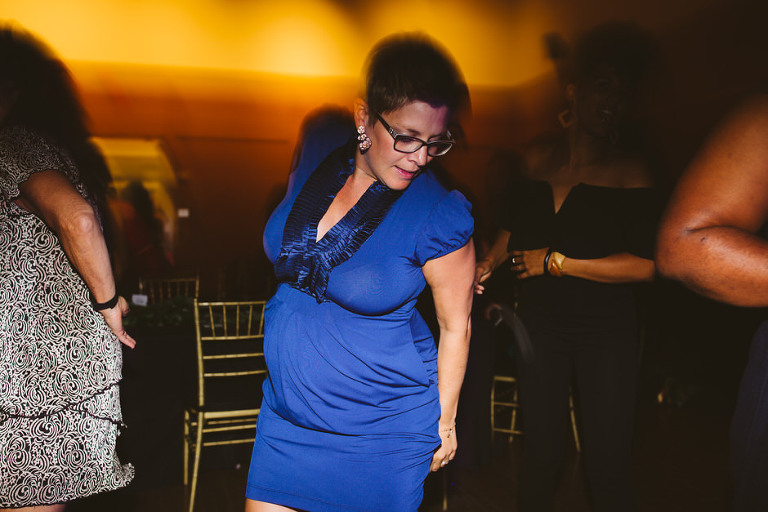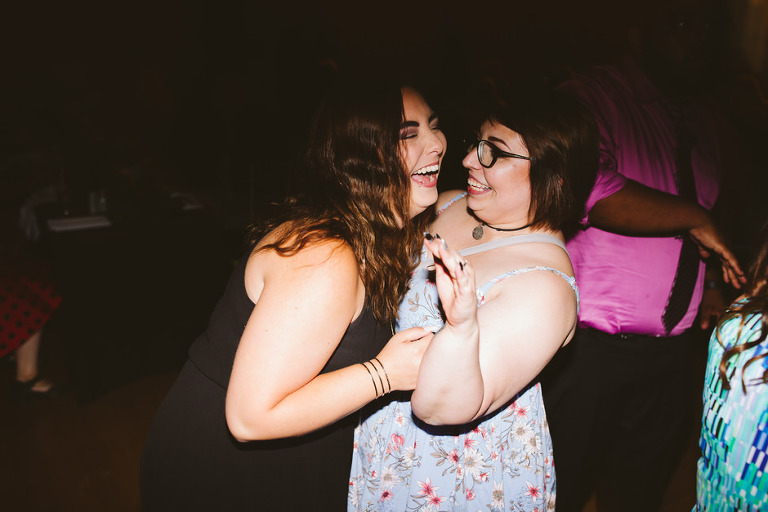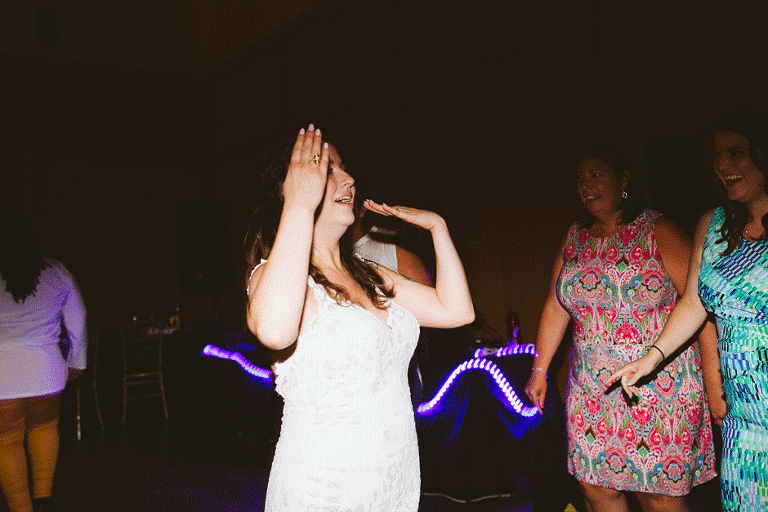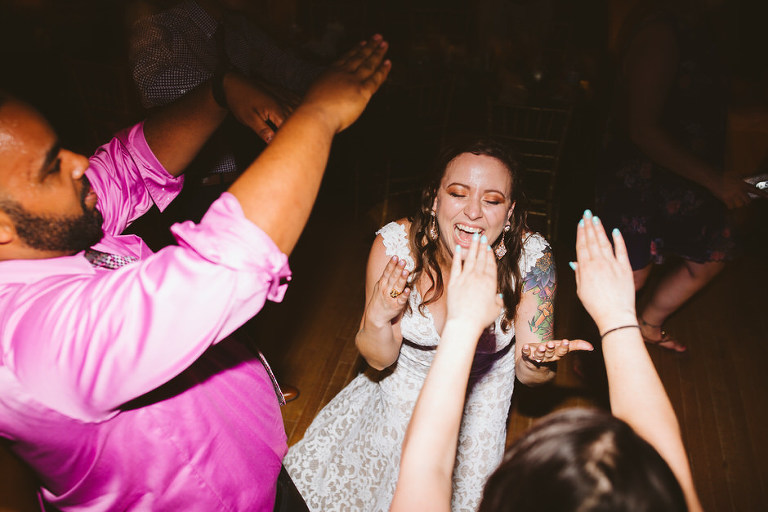 Your Photographer: 
Rachel is a phenomenal photographer who makes even the most awkward couple (that's us!) feel photogenic. She is authentic and almost immediately feels like a friend who you can trust has your best interest (and side) in mind. She is patient and has a special skill for getting couples into beautiful shots. Best of all she really listened to what we wanted our photos to be like and spent time where we had prioritized.