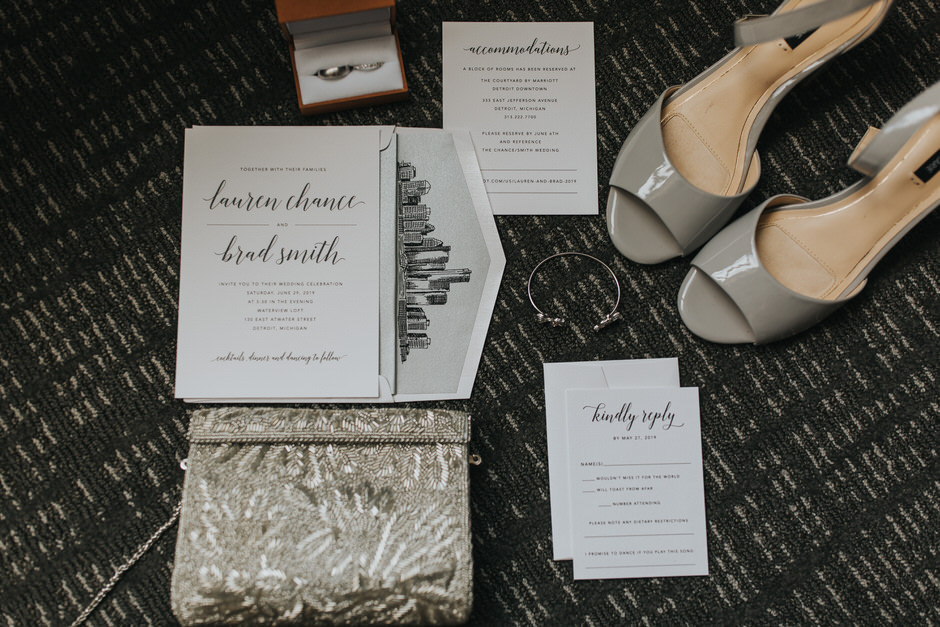 THE MOST STEAMY hot June day EVERR but holy cow was it amazing. We bopped around after Lauren and Brads first look to different air conditioned spots and just had the greatest time. The Waterview Loft at Port Detroit is an amazing venue for a wedding. Such a wonderful view of the river and in such a fantastic spot in the city of Detroit. I just love heading over to the East Side. I will let Lauren and Brad take it from here.
The Beginning: 
We met in high school! Brad moved to Ohio to play junior hockey our senior year and finished high school at the school I attended. A friend of mine introduced us the first day Brad moved to town so that he would have at least one familiar face on the first day of school. From that day on I thought that he was way out of my league and I would regularly tell my cousin how dreamy I thought he was. A couple months into the school year he ended up with an injury and needed someone to help carry his books and help him on and off the elevator between classes- I jumped at the opportunity. We started off as really good friends (mostly because I think we were both too stubborn to admit that we liked each other), but as our friendship grew our feelings for one another were undeniable. We dated long distance as Brad played college hockey and I went to graduate school and the rest is history!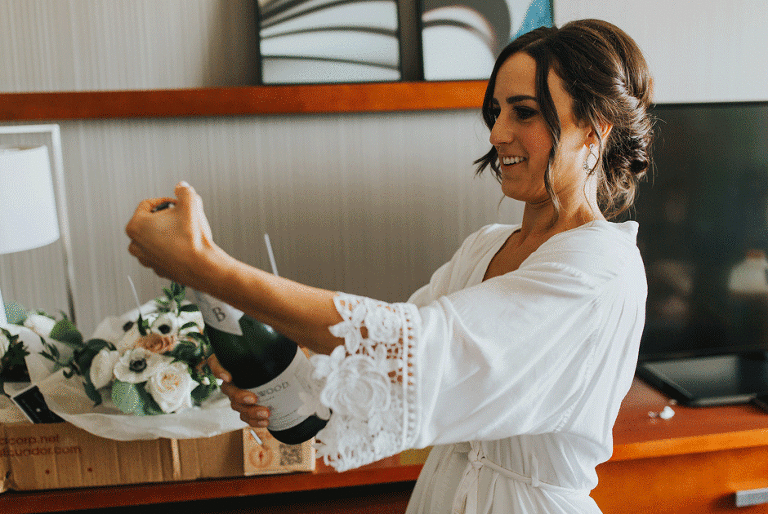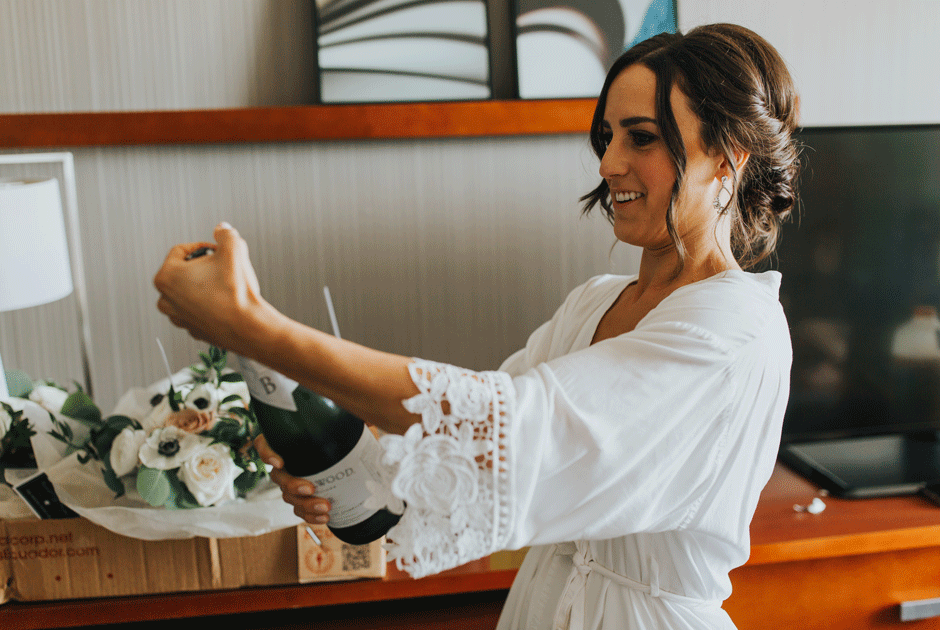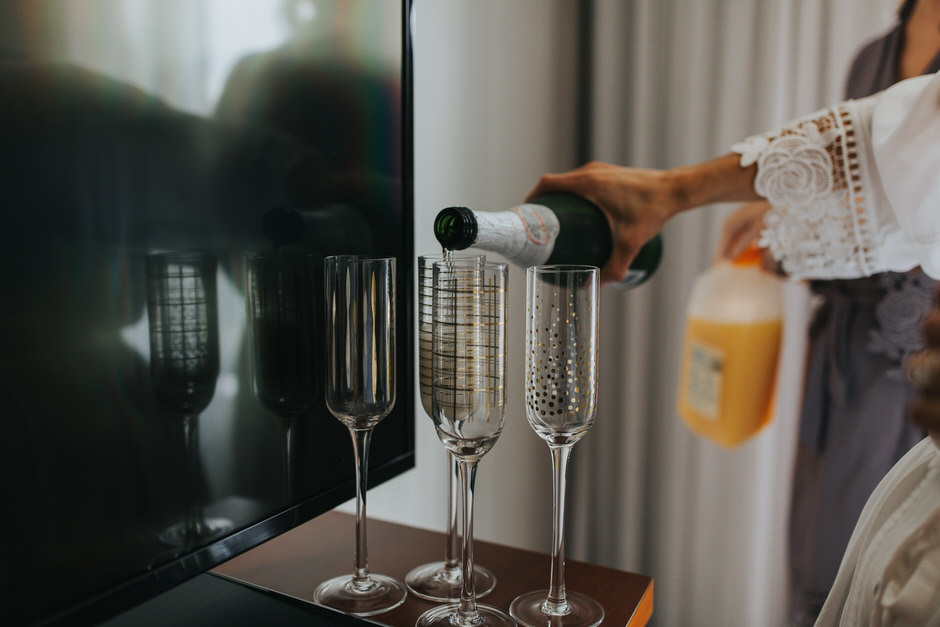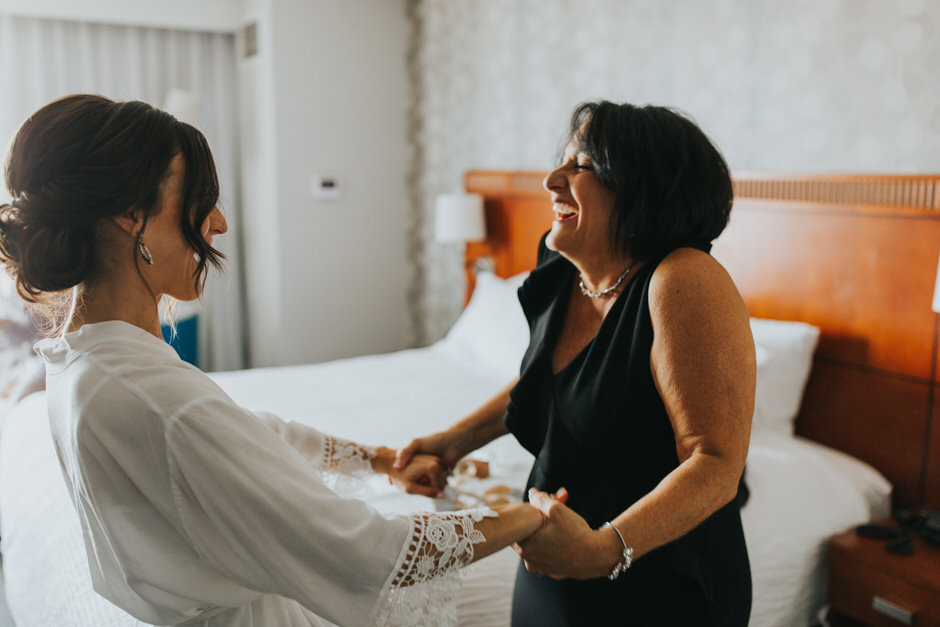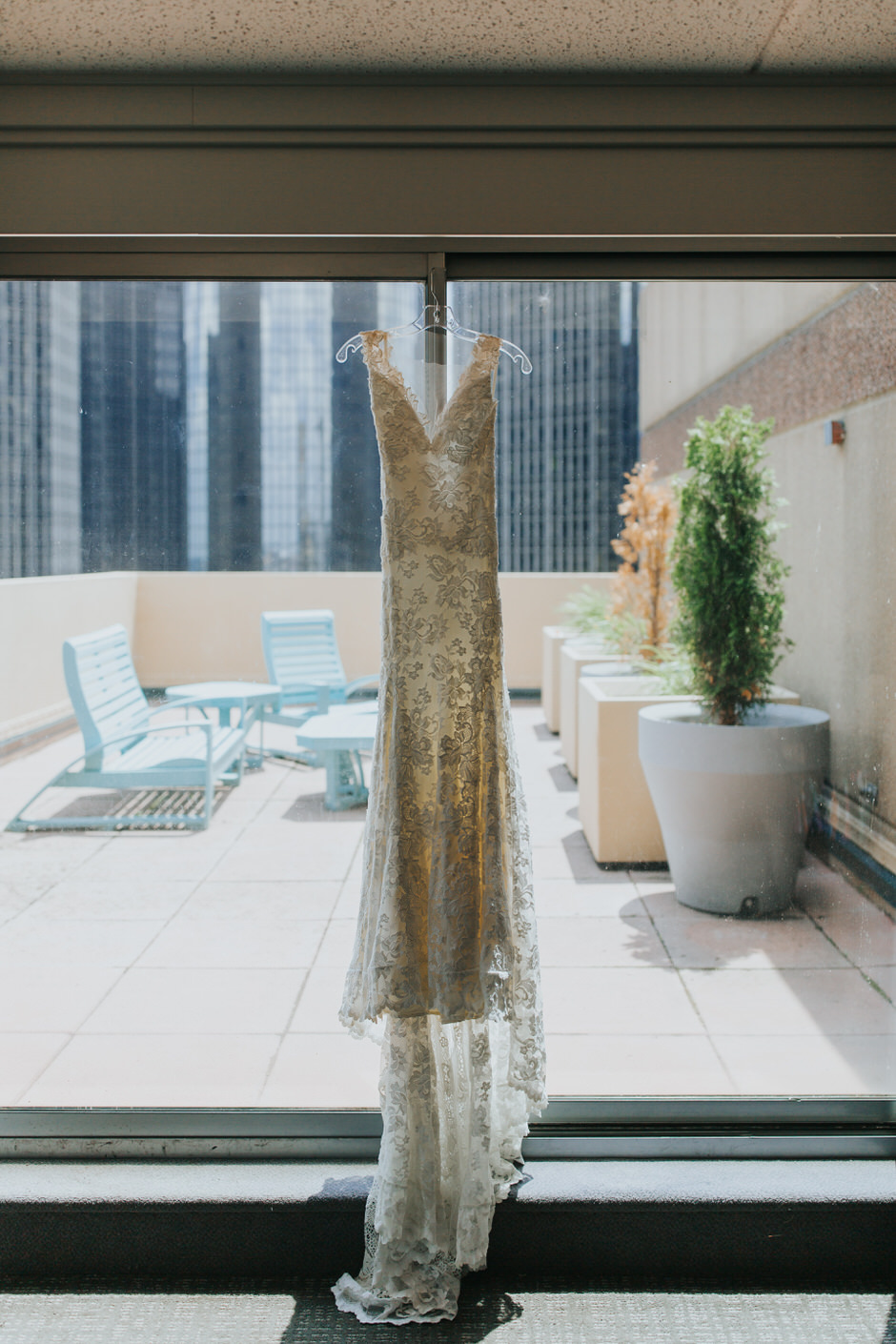 Lauren's Dress
I got my dress at The Wedding Shoppe in Berkley, Michigan. It was just my mom and I that day, which was nice, because I knew she would give me her honest opinion and I wouldn't have a crowd of people swaying my decision. It was my first time trying on wedding dresses and I knew I wanted to find something I was comfortable in so that I could dance and have fun on my wedding night. I tried on several dresses, but something about this dress made me feel so amazing.  I loved that it was traditional in that it was ivory lace with a long train. But also loved how the off the shoulder style and low back made it a little edgy. I also couldn't help but think of Brad's face the first time he'd see me in the dress.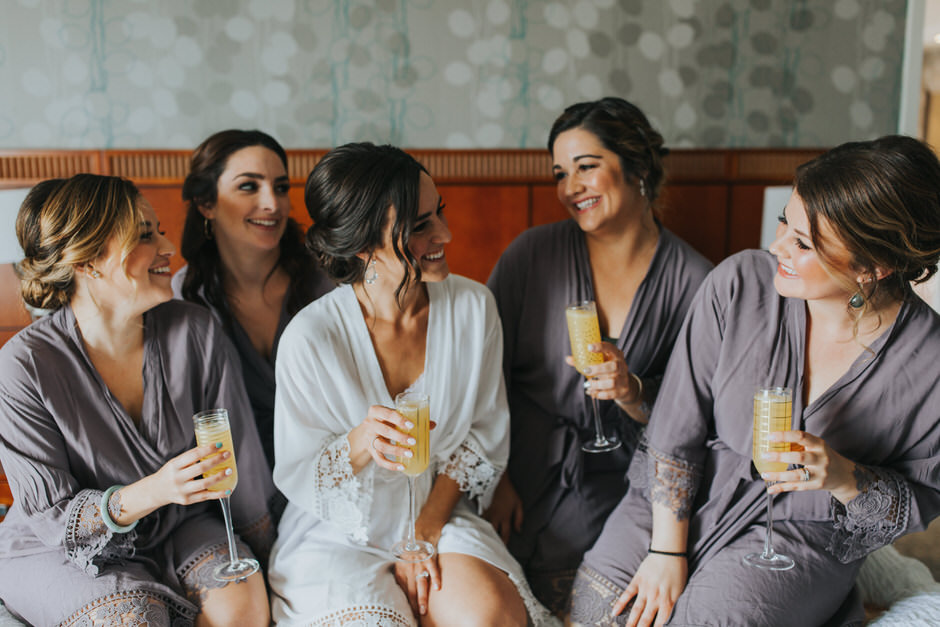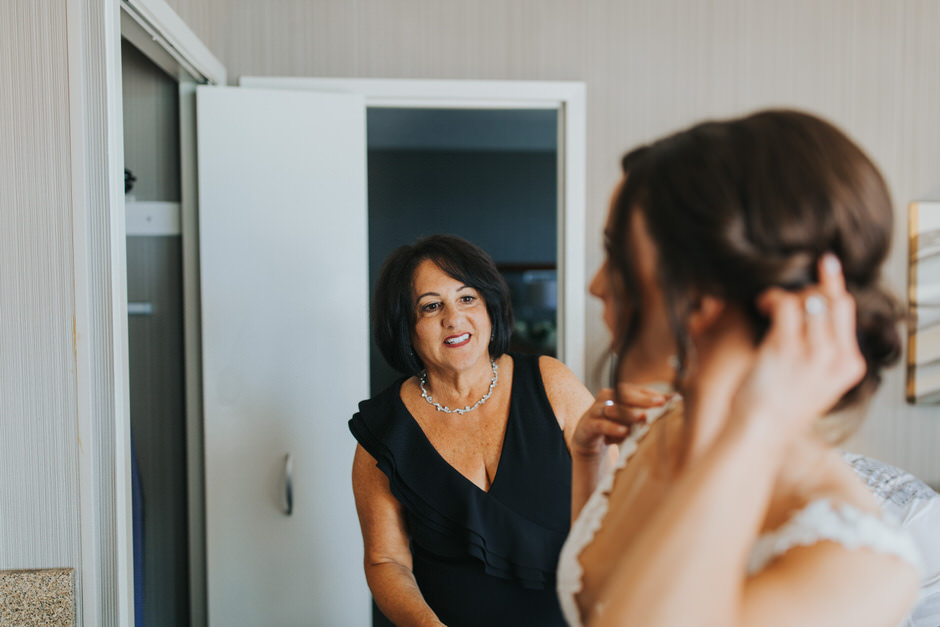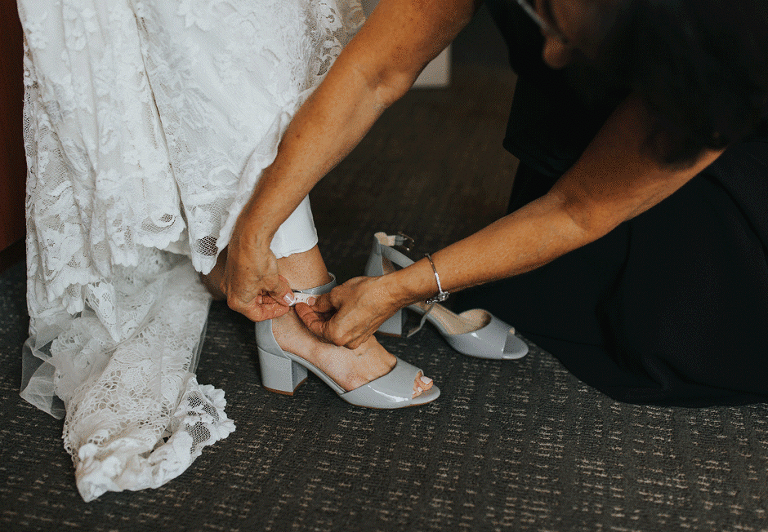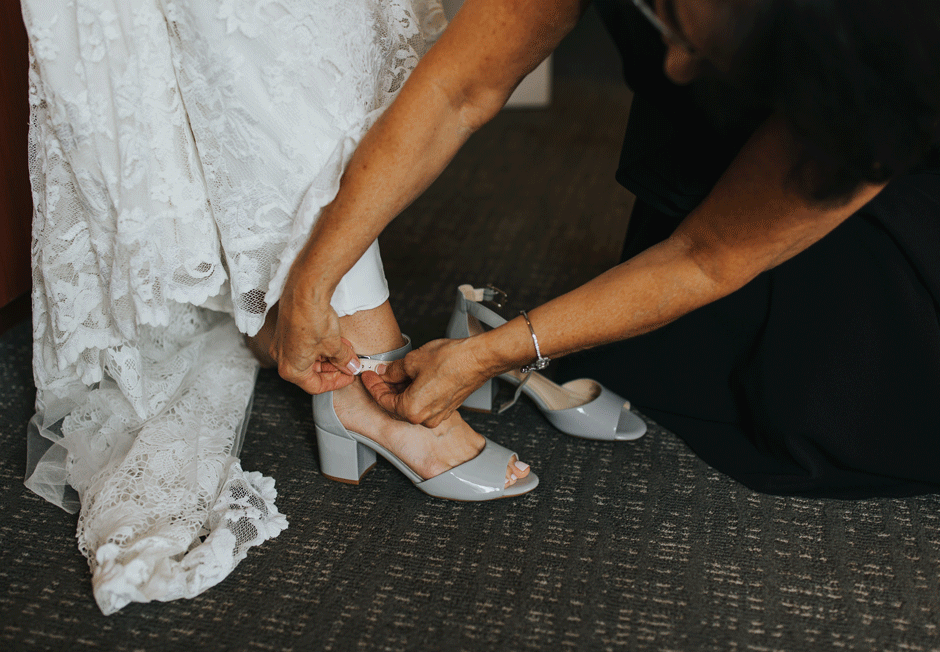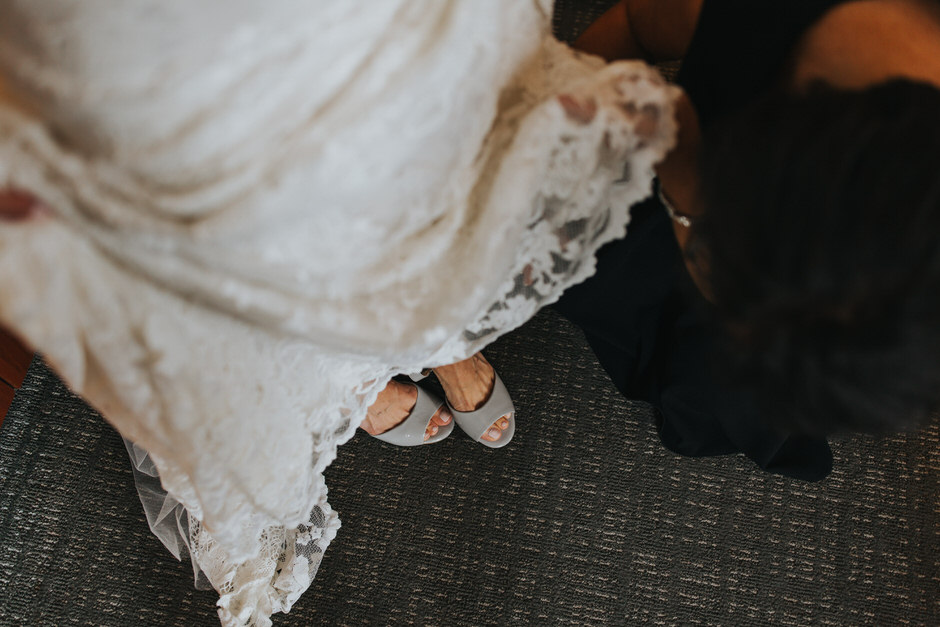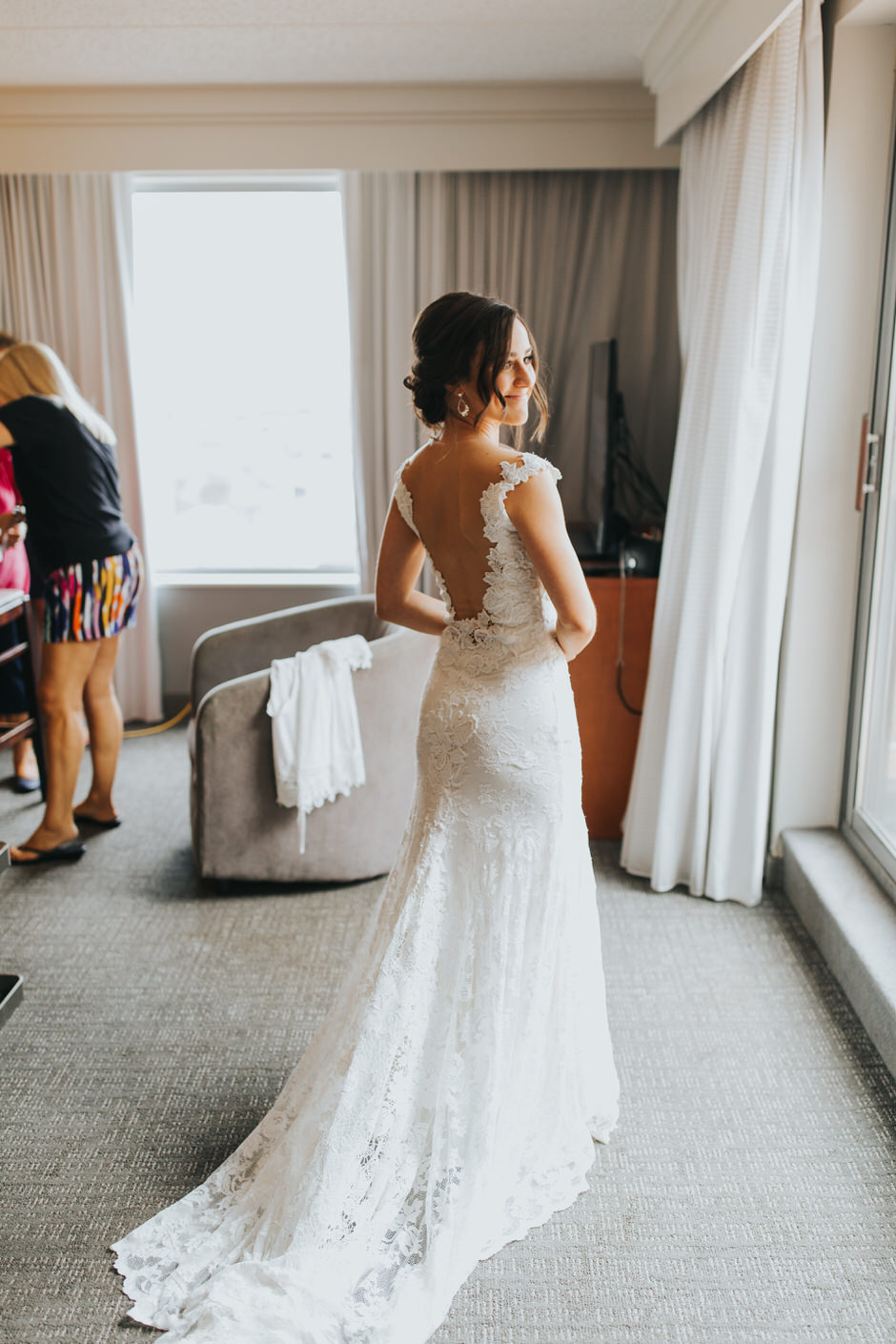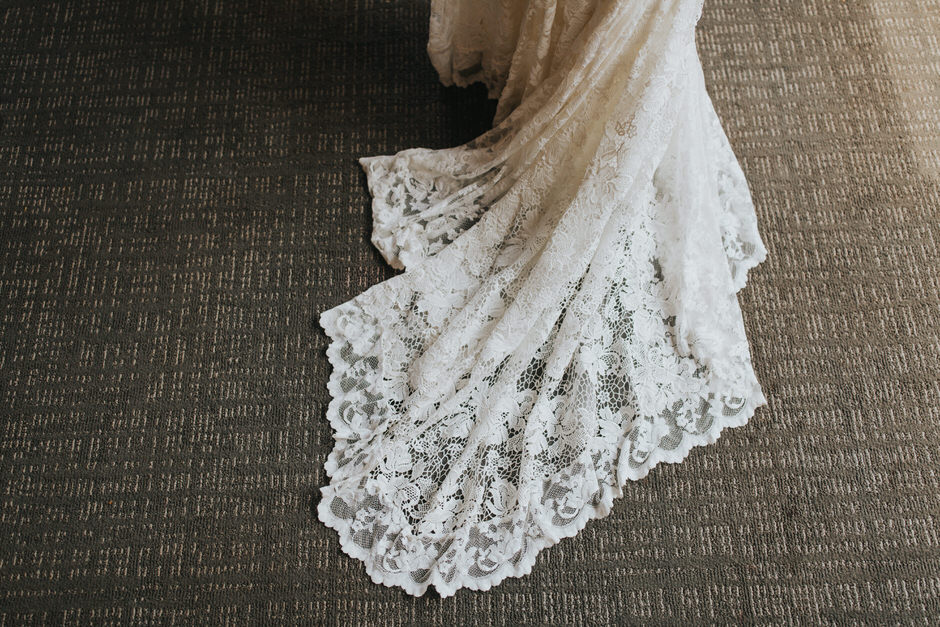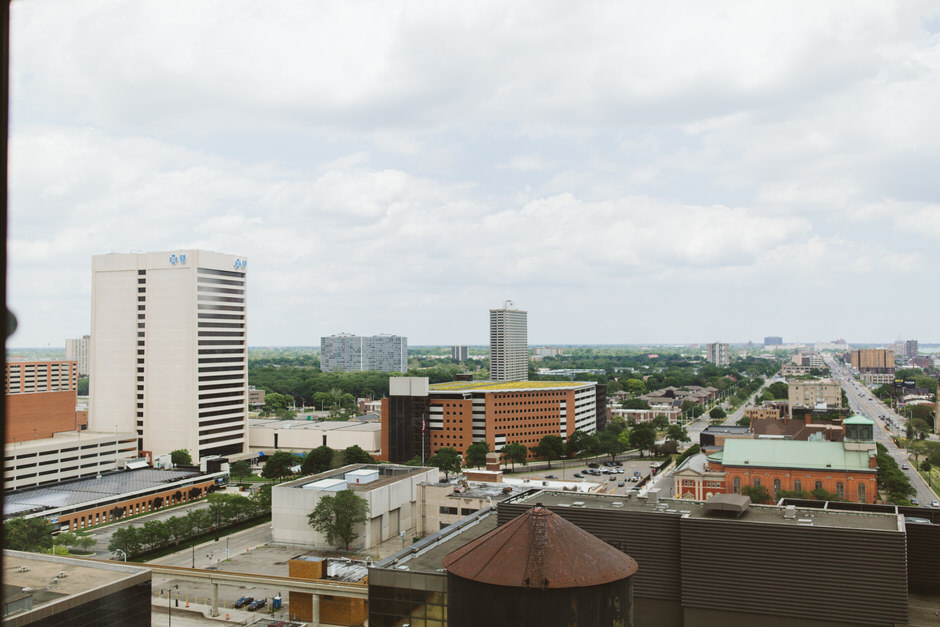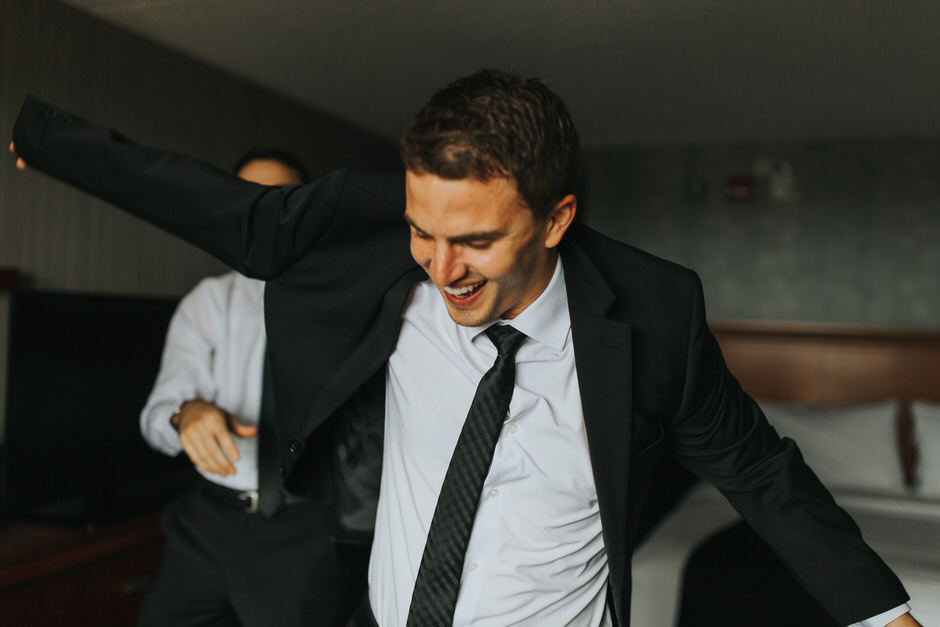 Brad's Suit
Brad and his groomsmen wore a black suit by Calvin Klein with Penguin gingham skinny ties. He knew he wanted something classic, but also something versatile that he and the guys could wear again one day. They wore State and Liberty dress shirts, which was perfect because it ended up being 90 degrees and humid that day. He surprised the groomsmen with custom embroidered dress socks with their initials the night before the big day.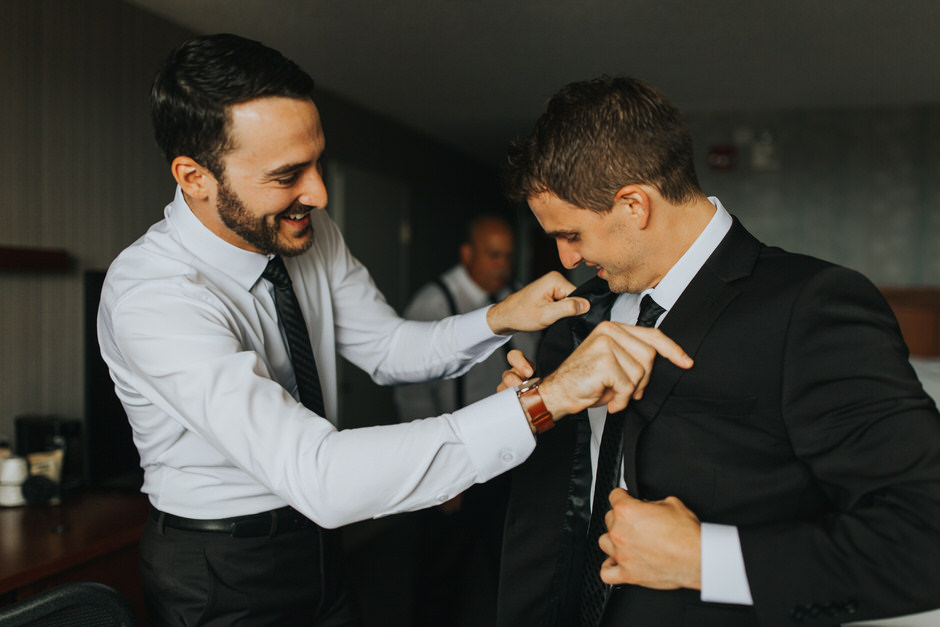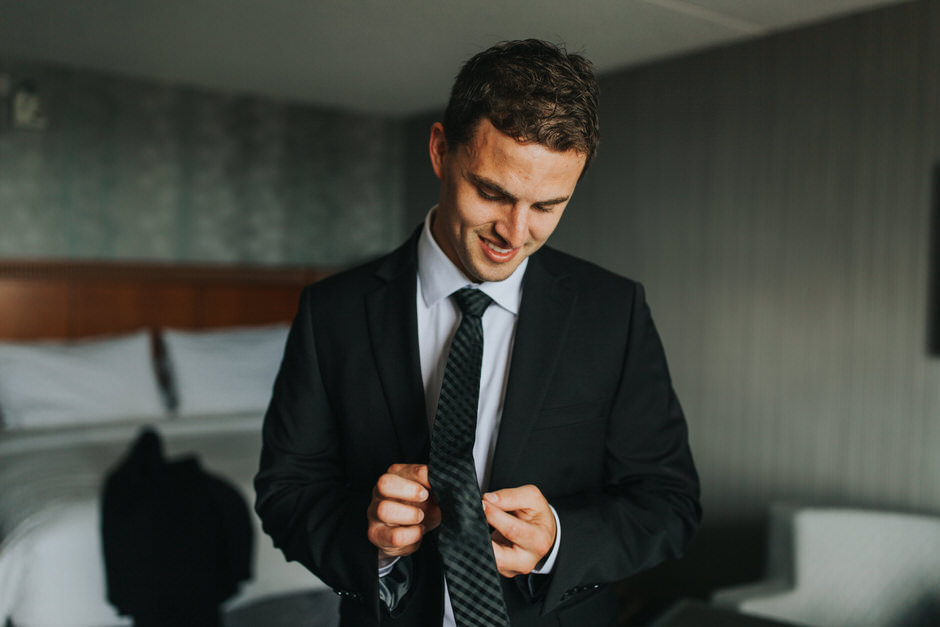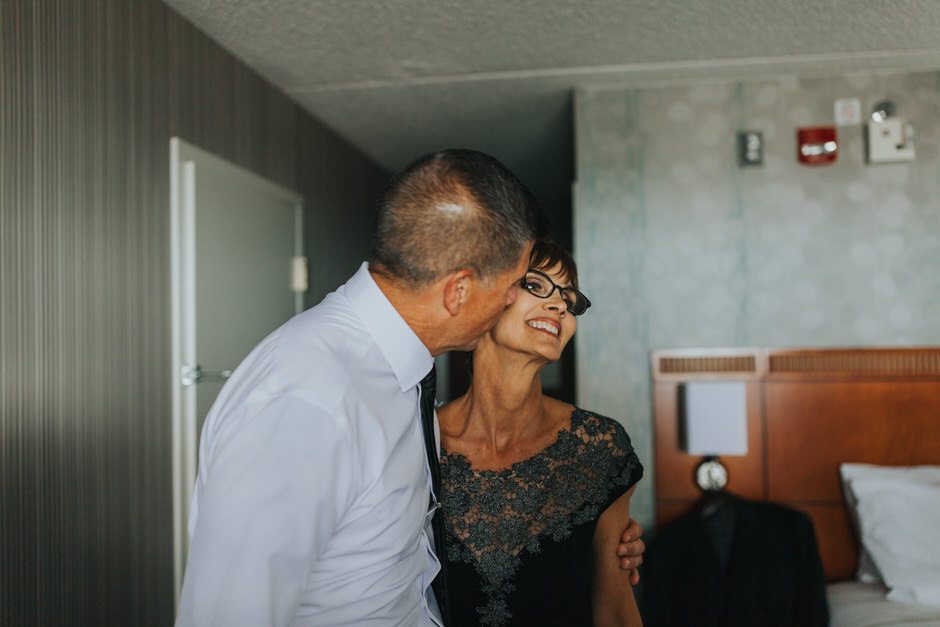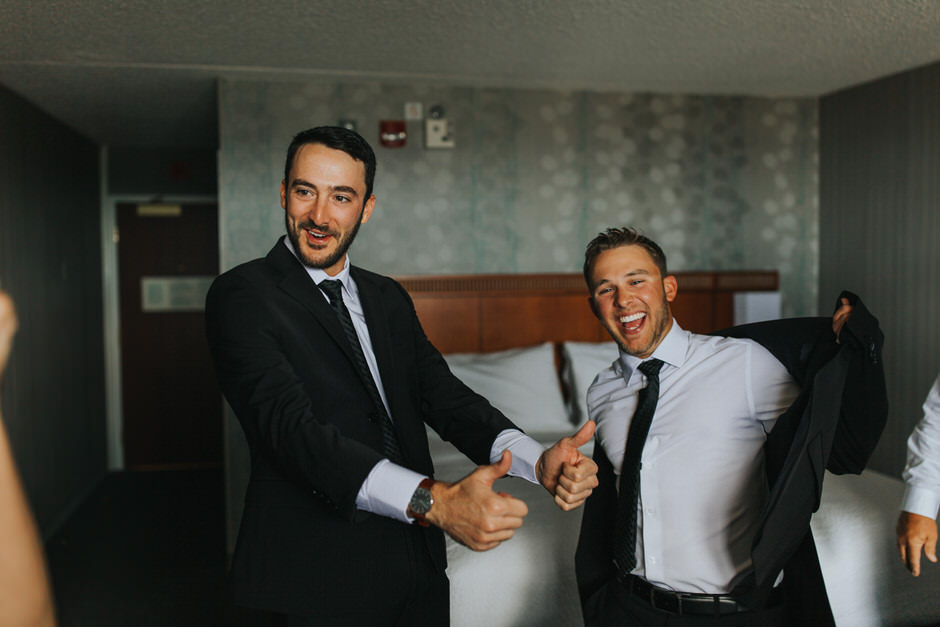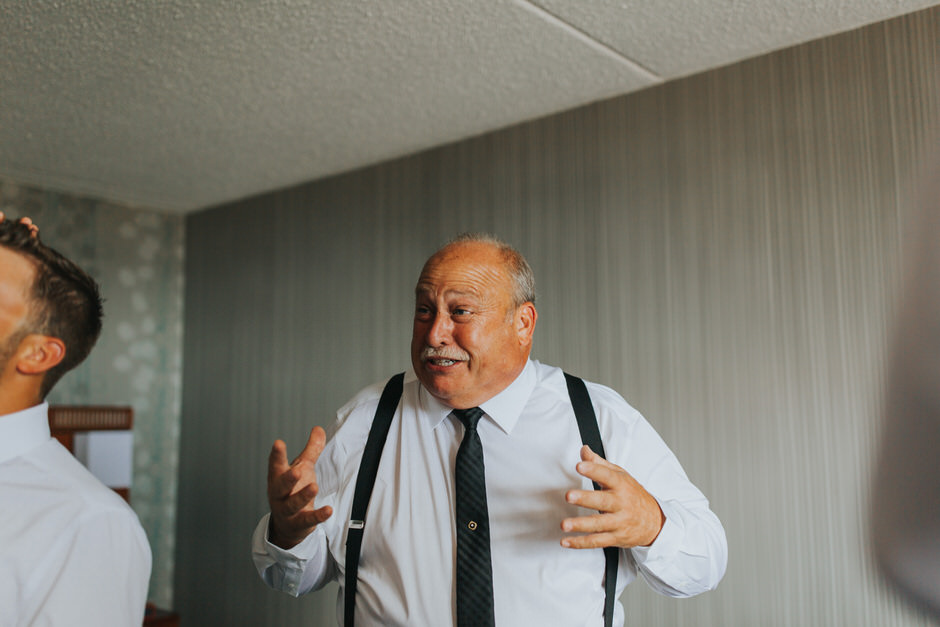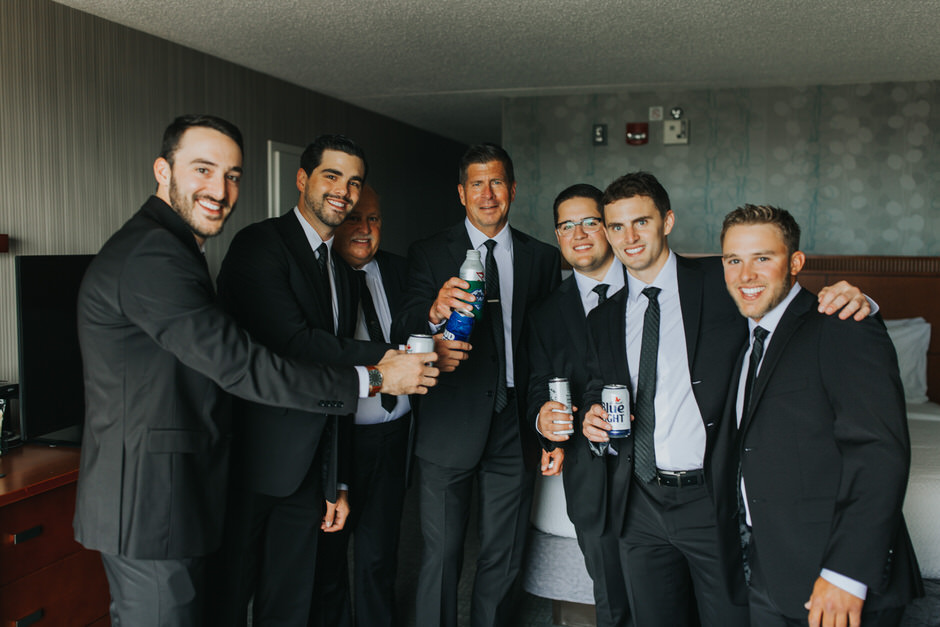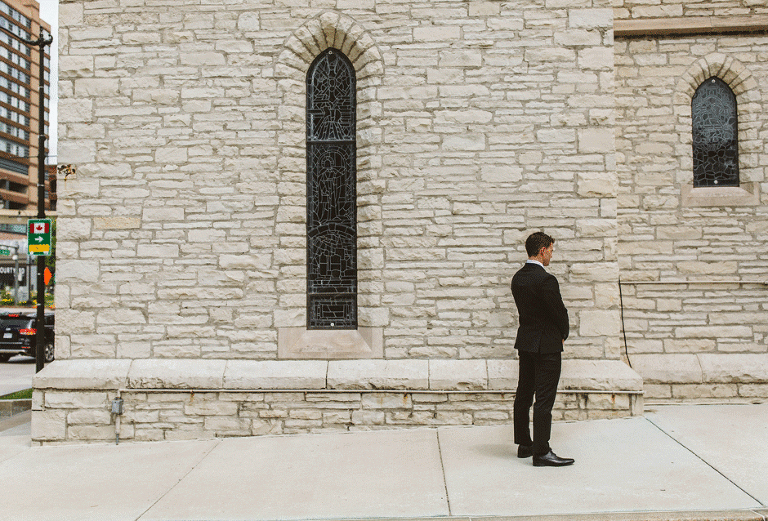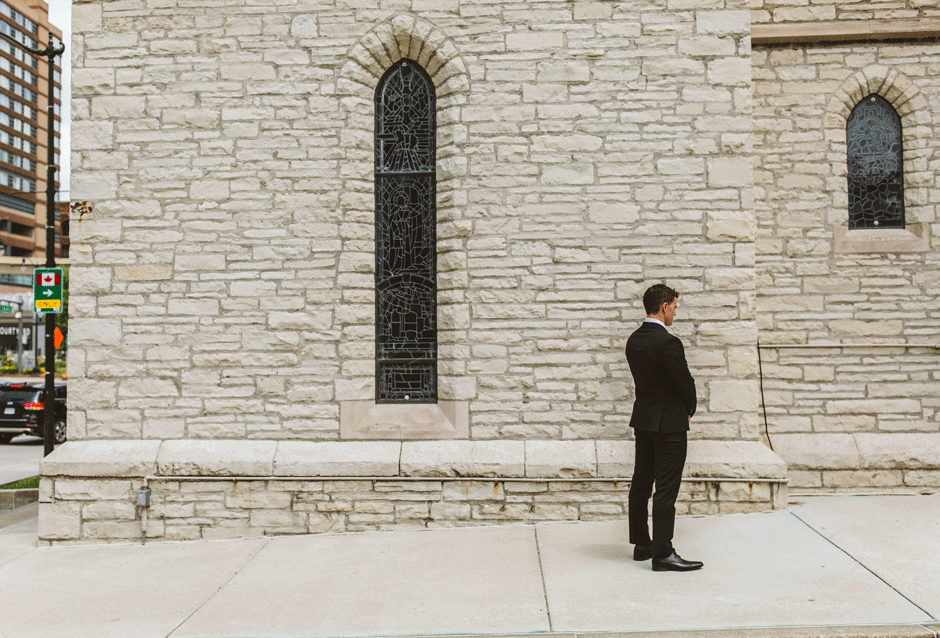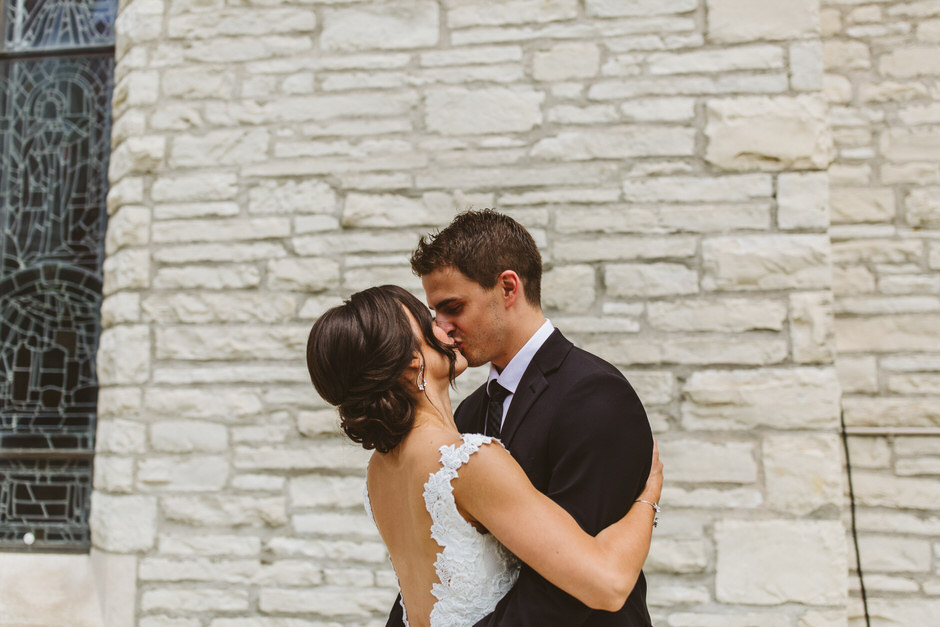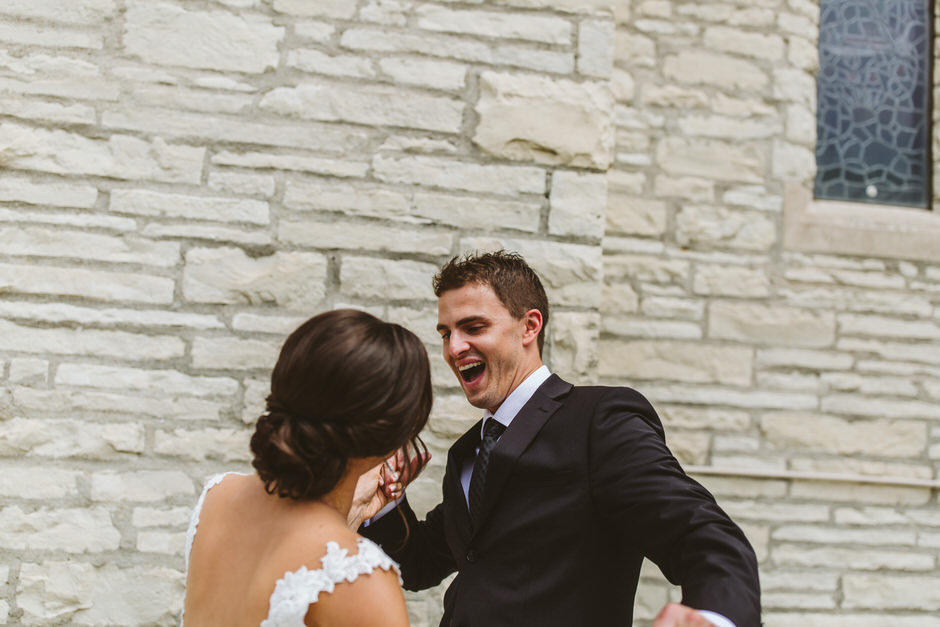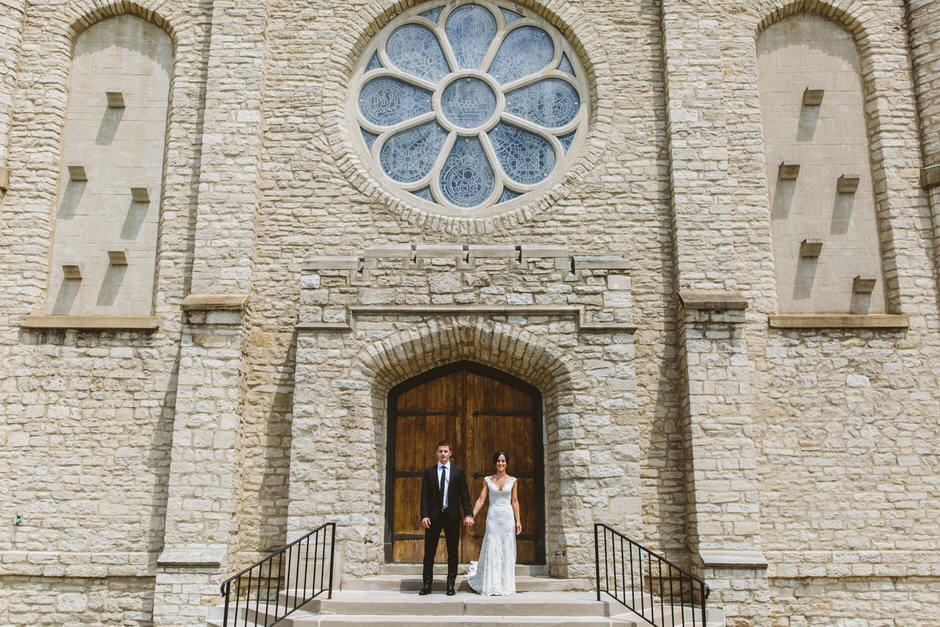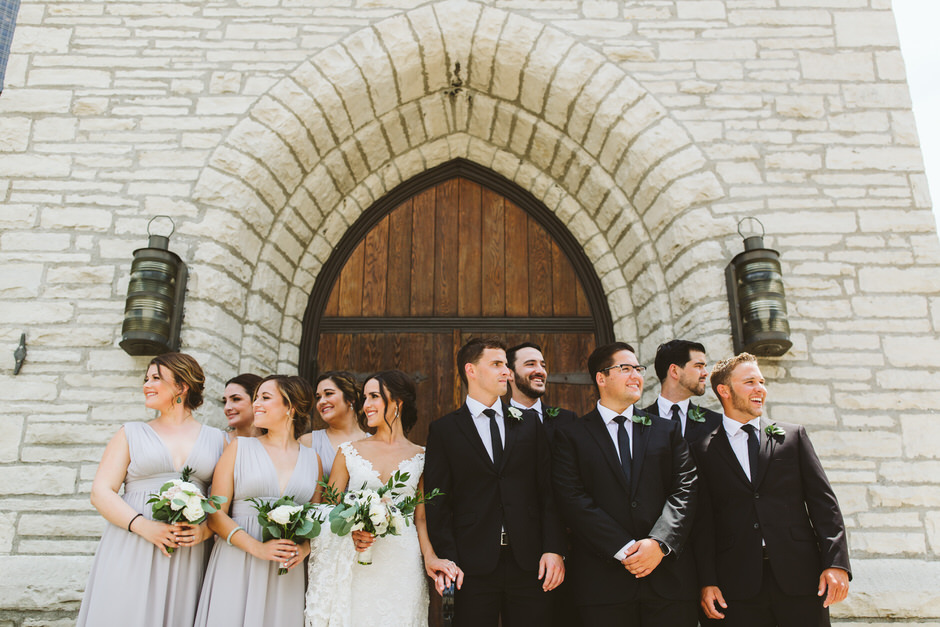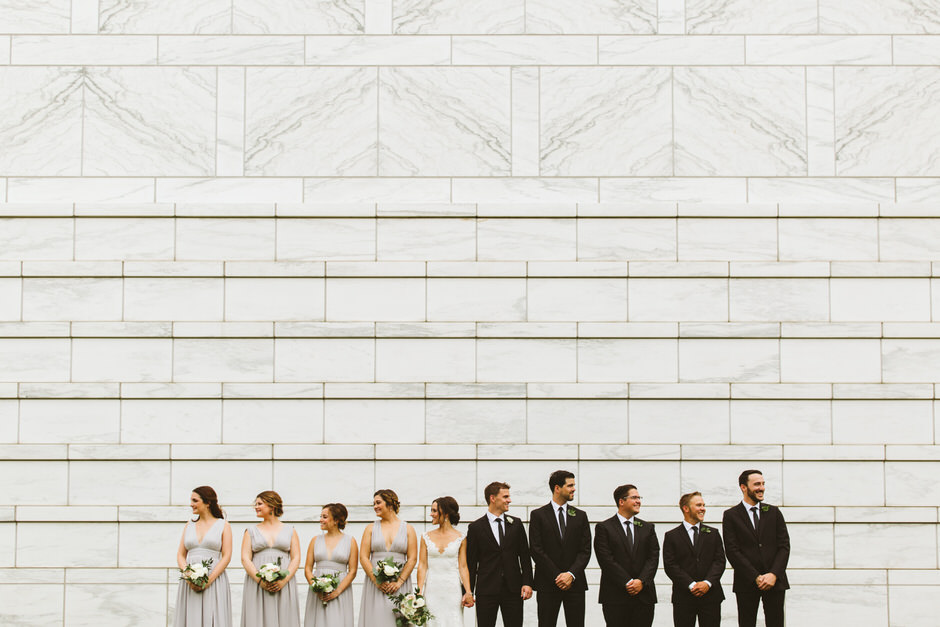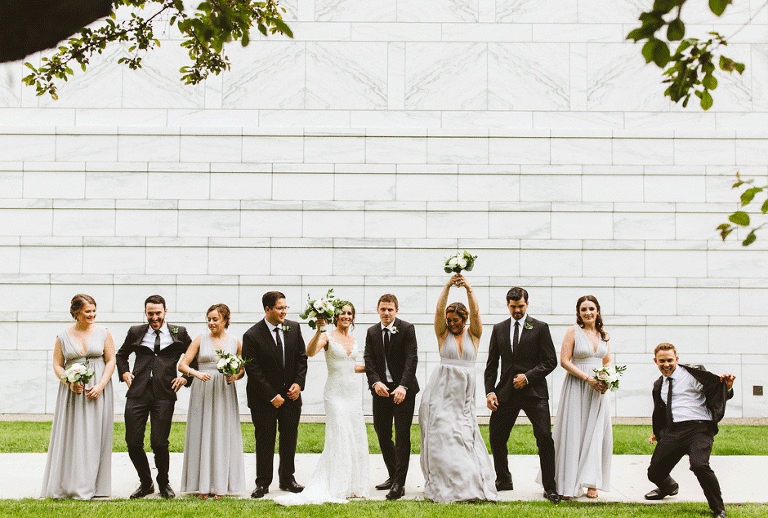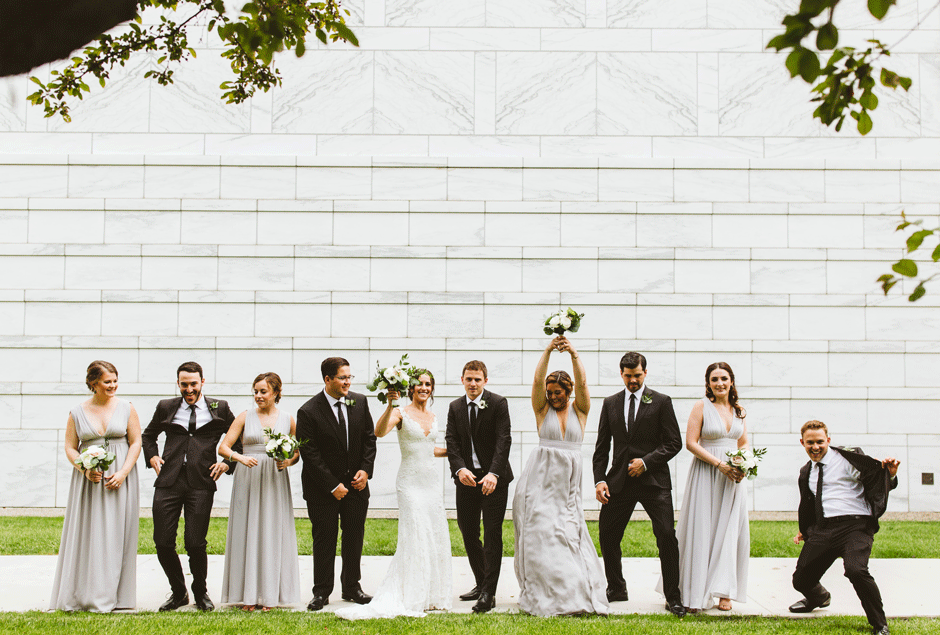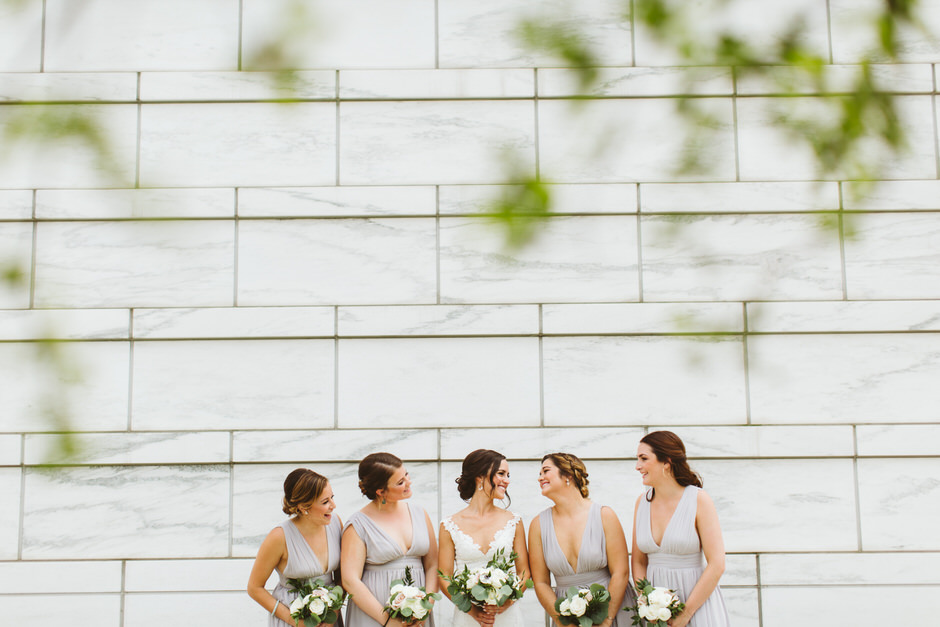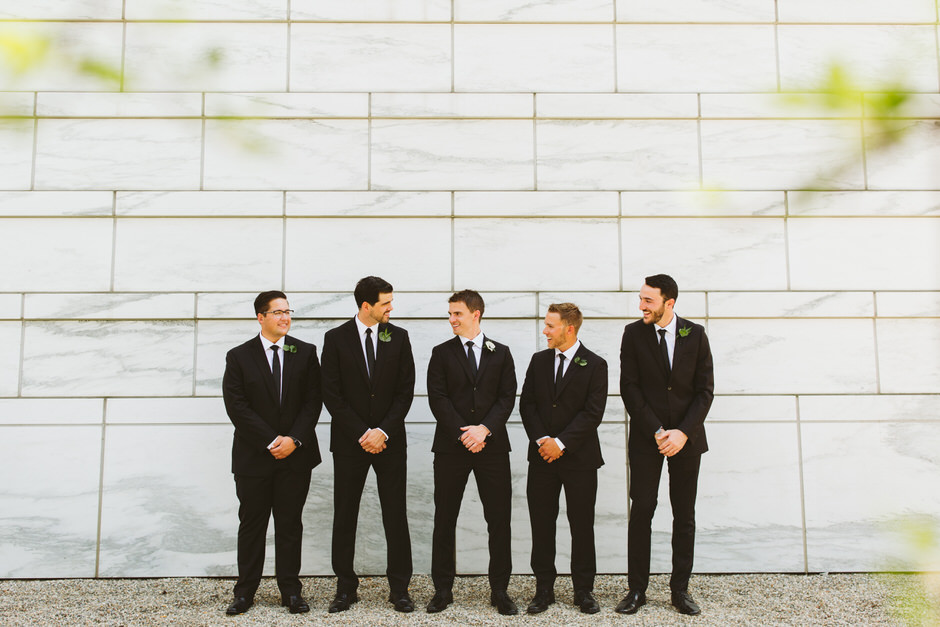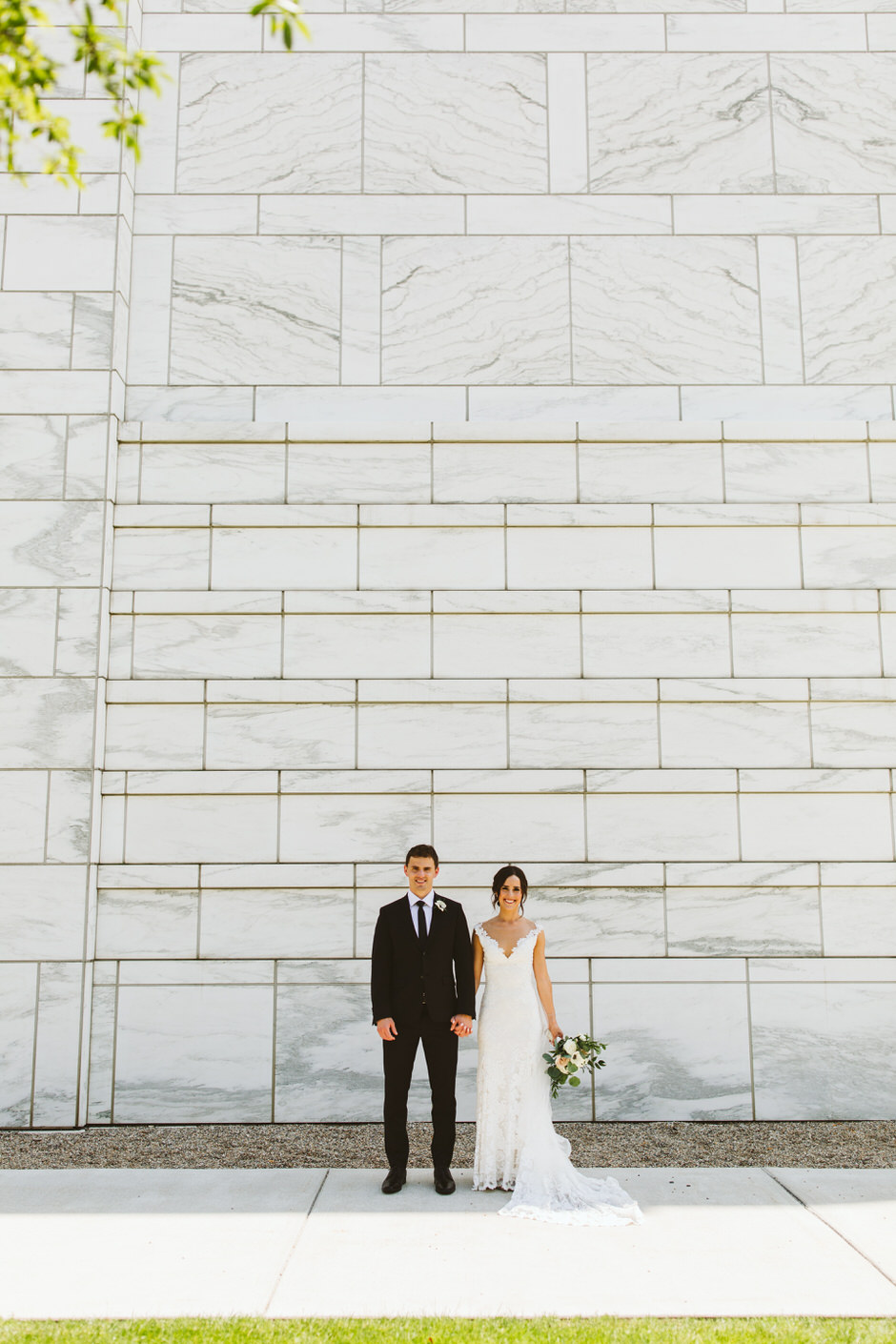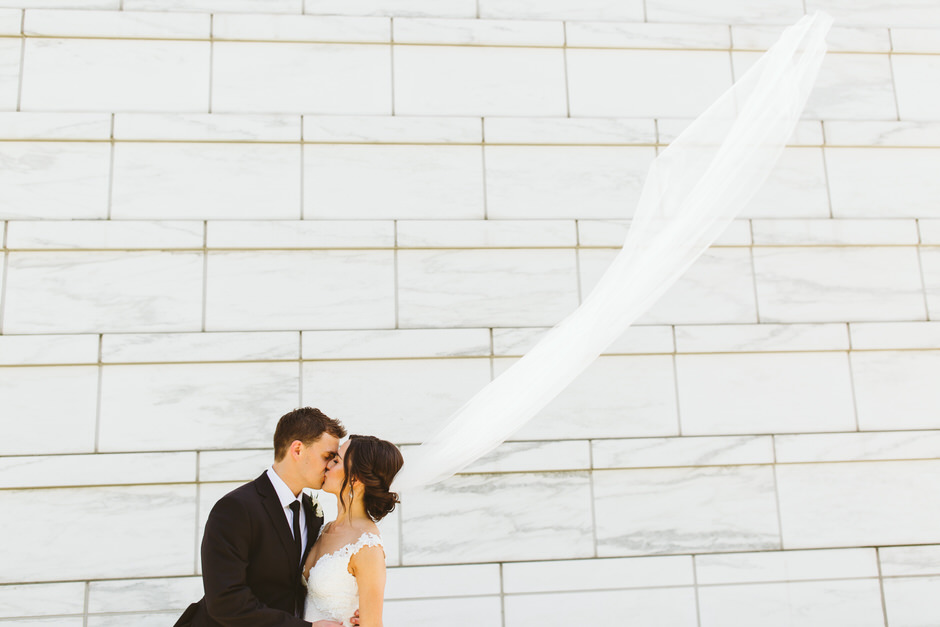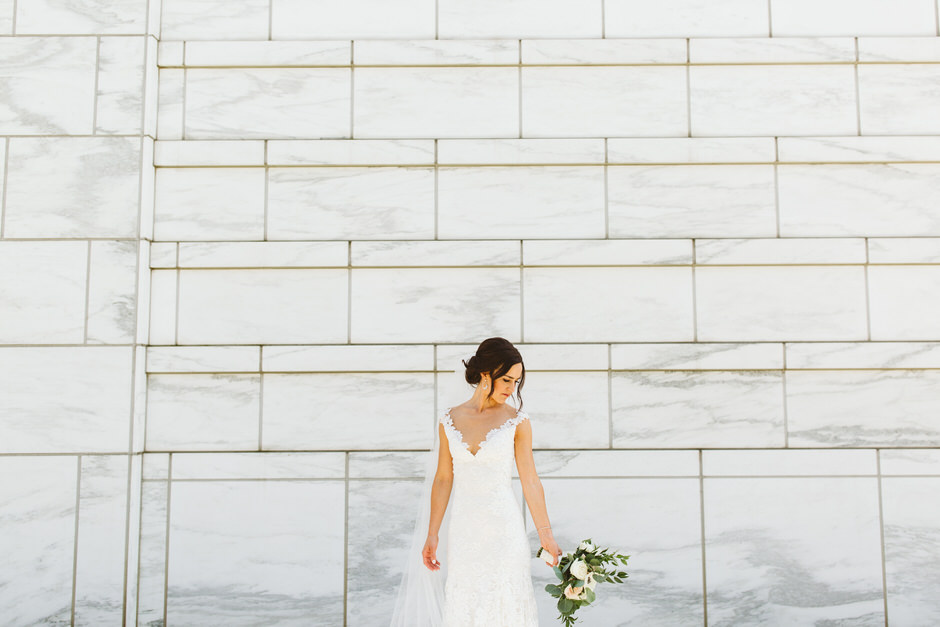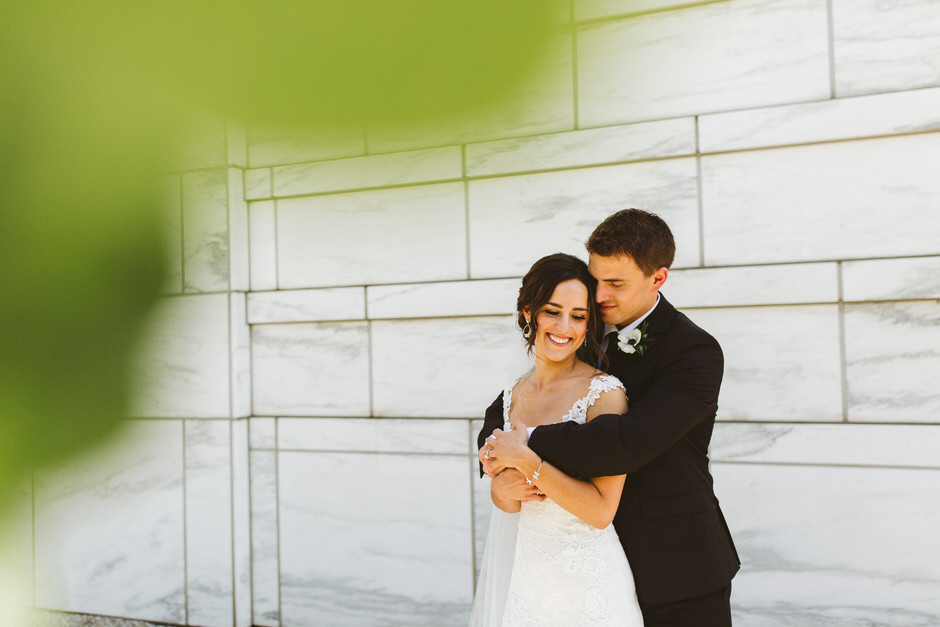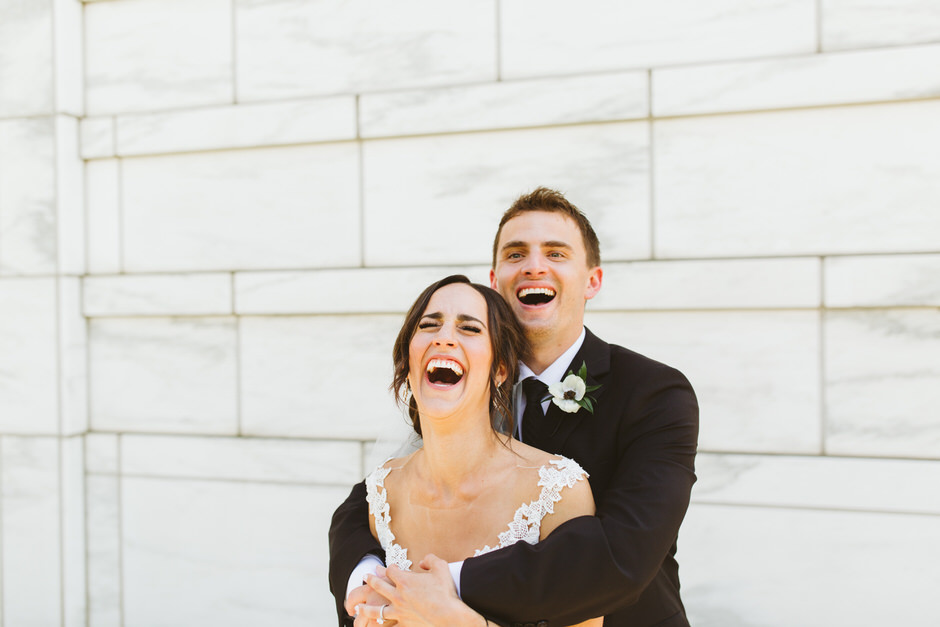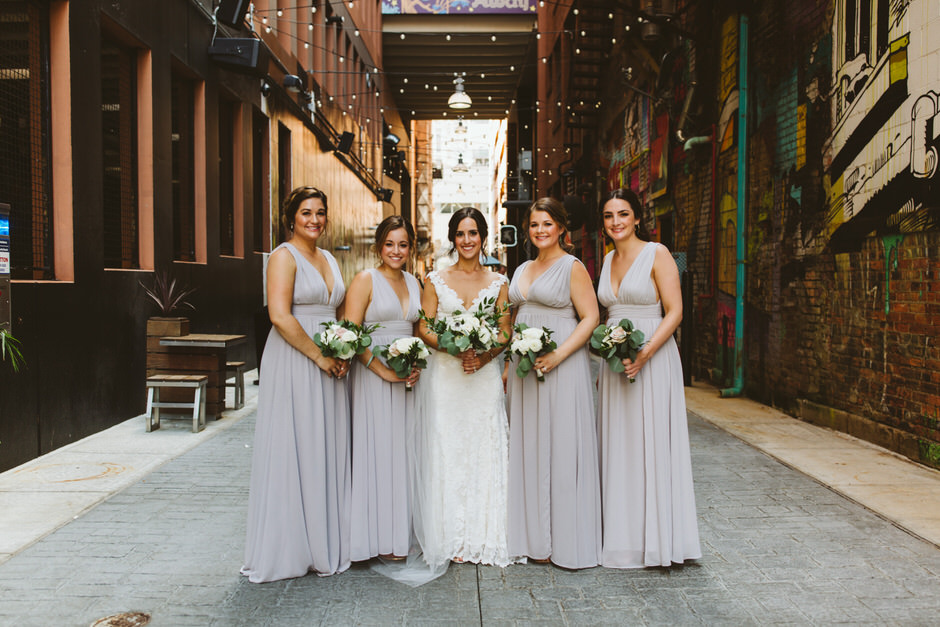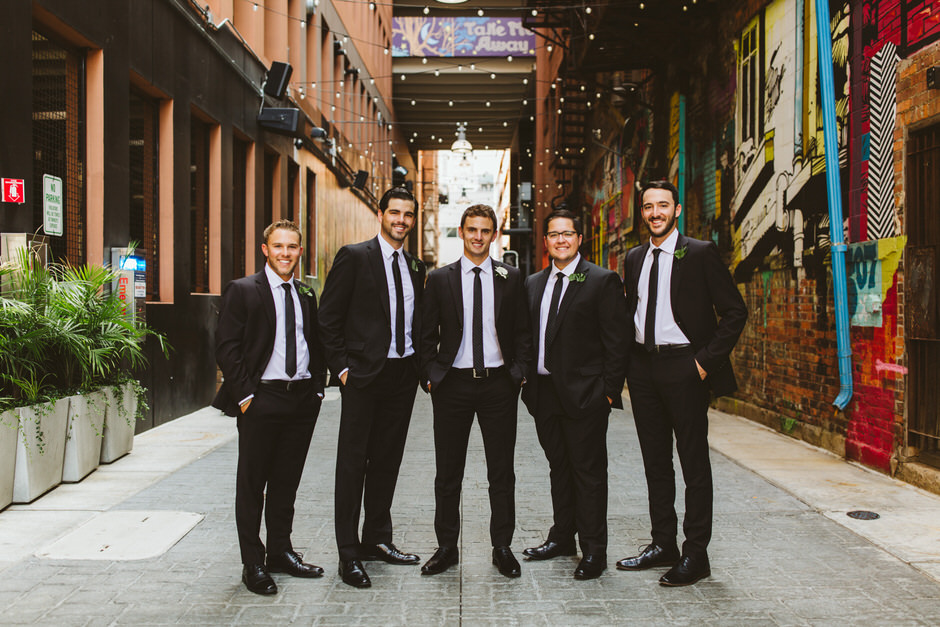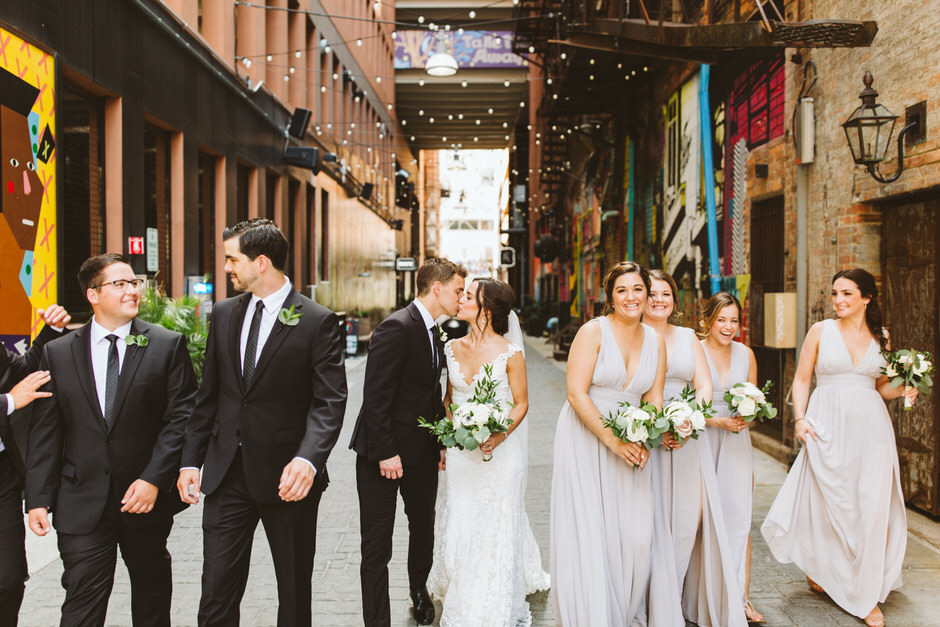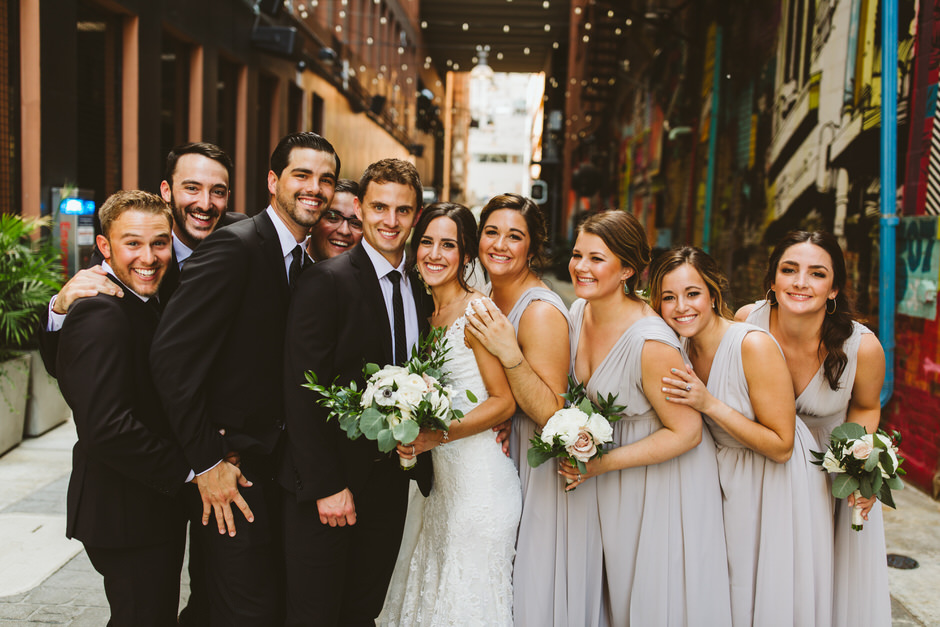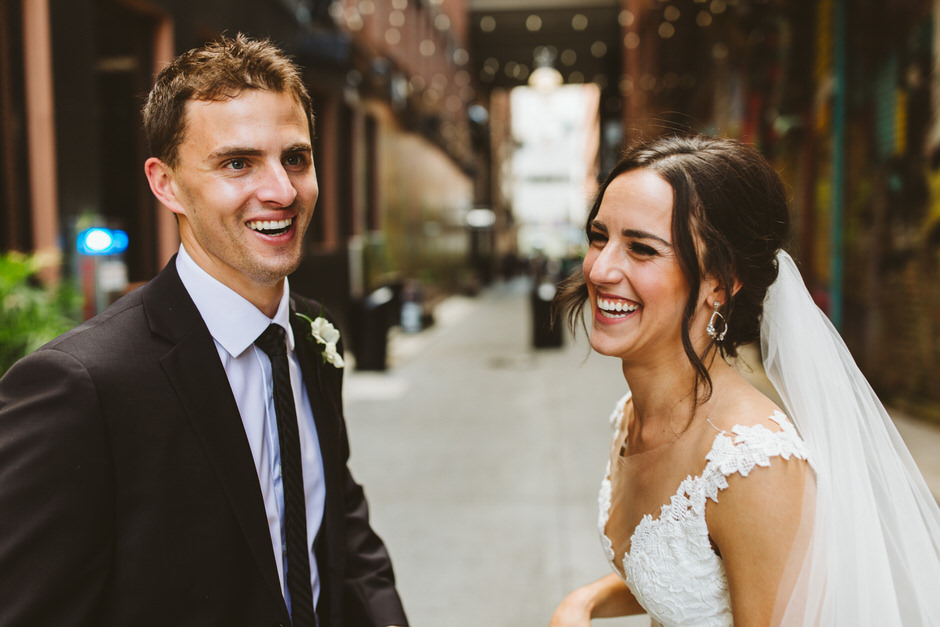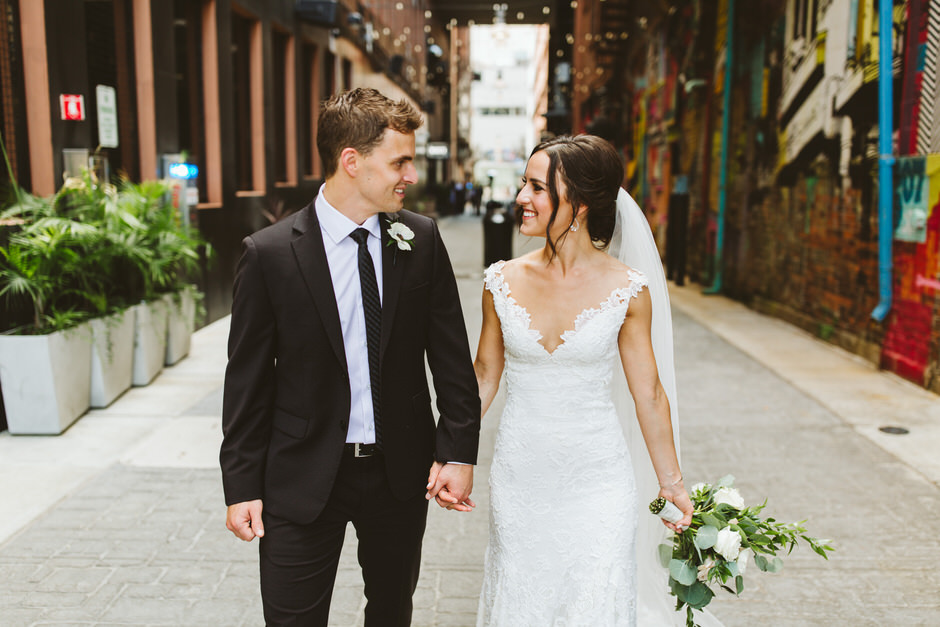 Venue: 
Waterview Loft was the first and only venue we visited. As soon as we walked into the space we were sold. We had a lot of out of town guests, so we knew we wanted a venue that could have the ceremony and reception in the same place. It also gave our guests the chance to really experience downtown Detroit, especially because a lot of Lauren's family had never been before. We were really drawn to the indoor/outdoor feel since Michigan's weather is so unpredictable. From initial planning to our wedding night Waterview Loft made everything so simple. Their attention to detail and ability to make our families feel special was like no other.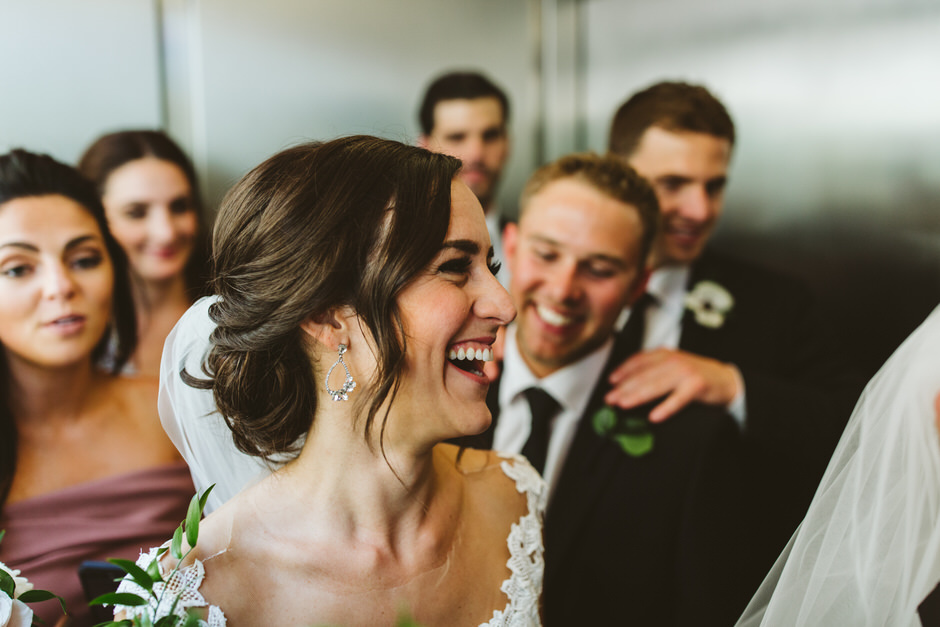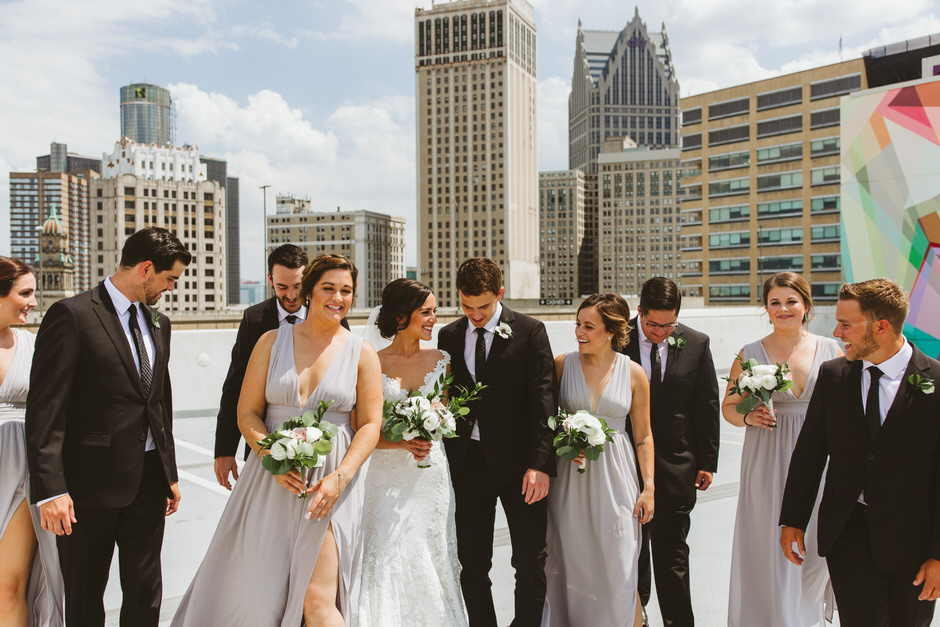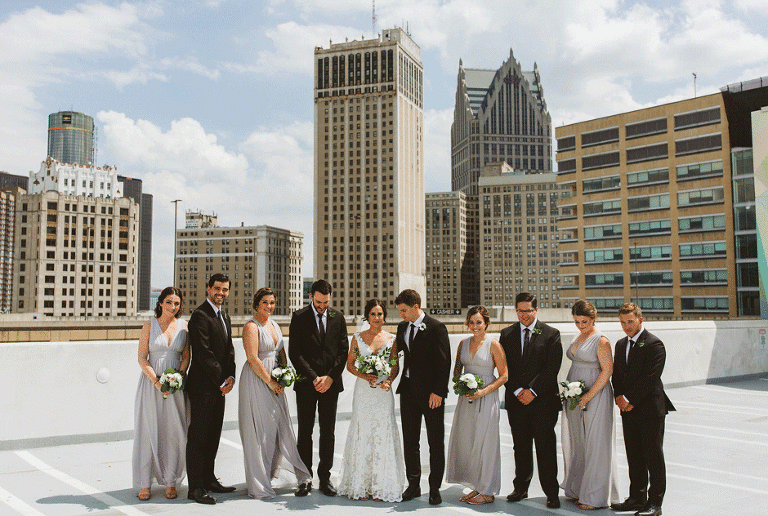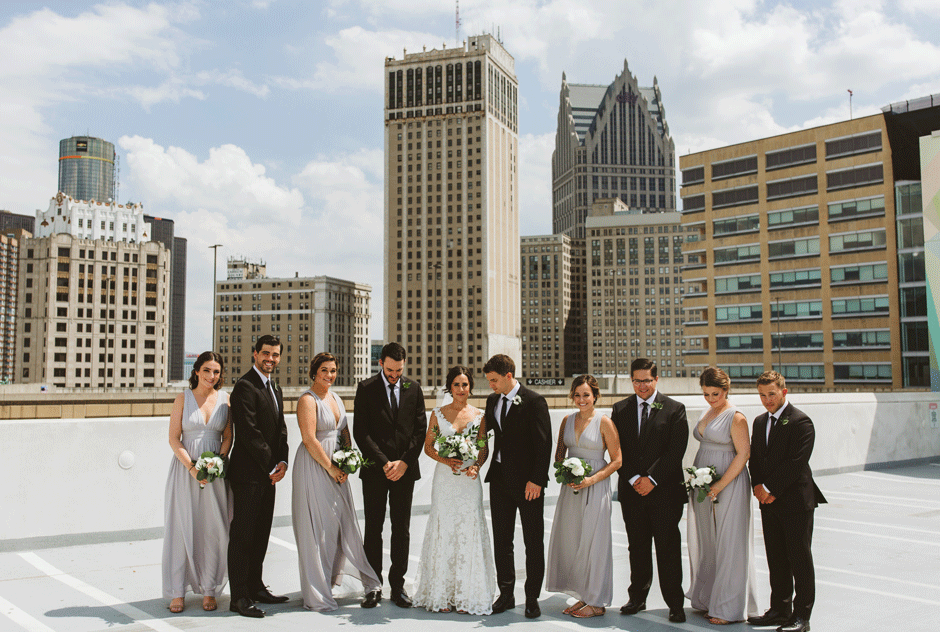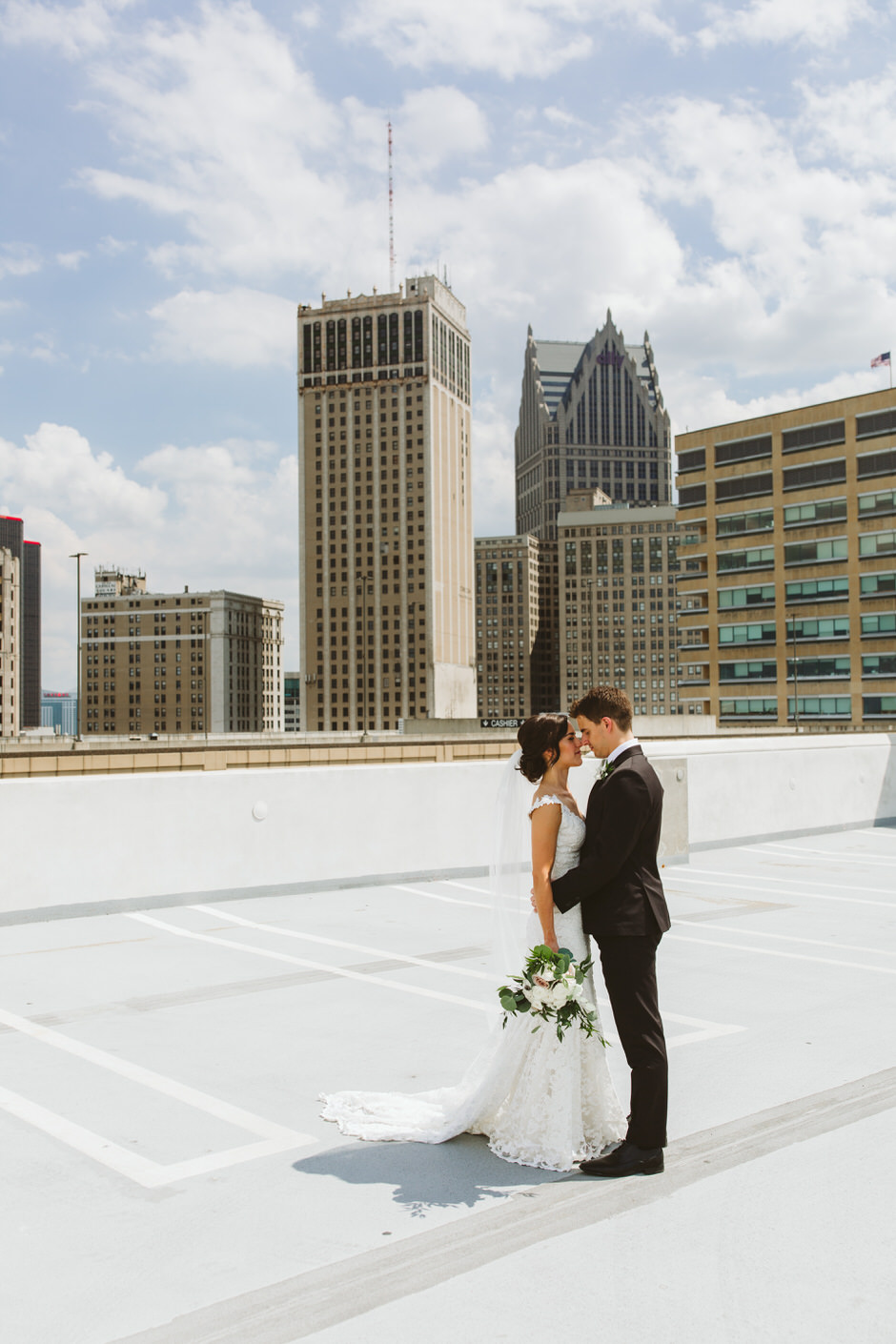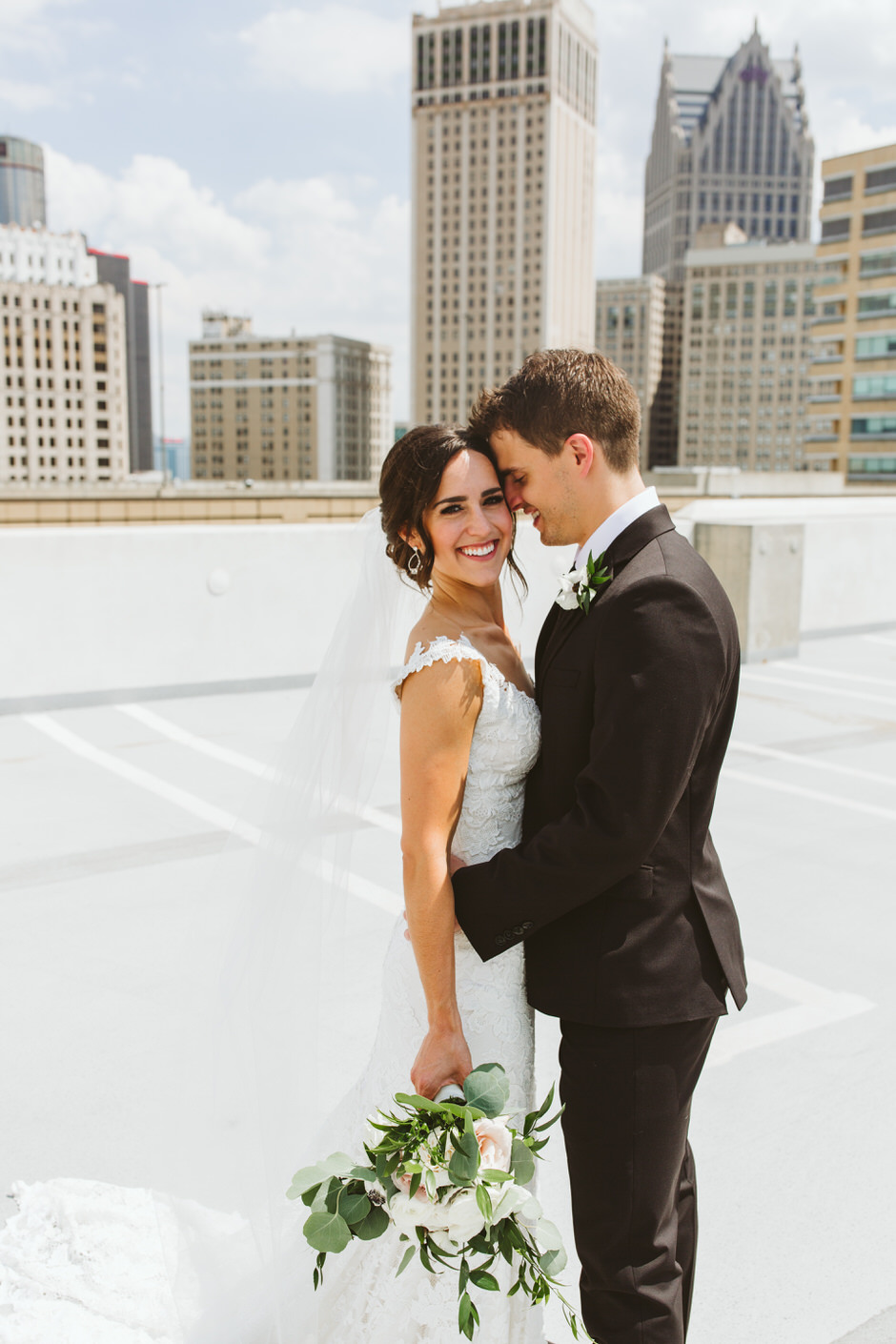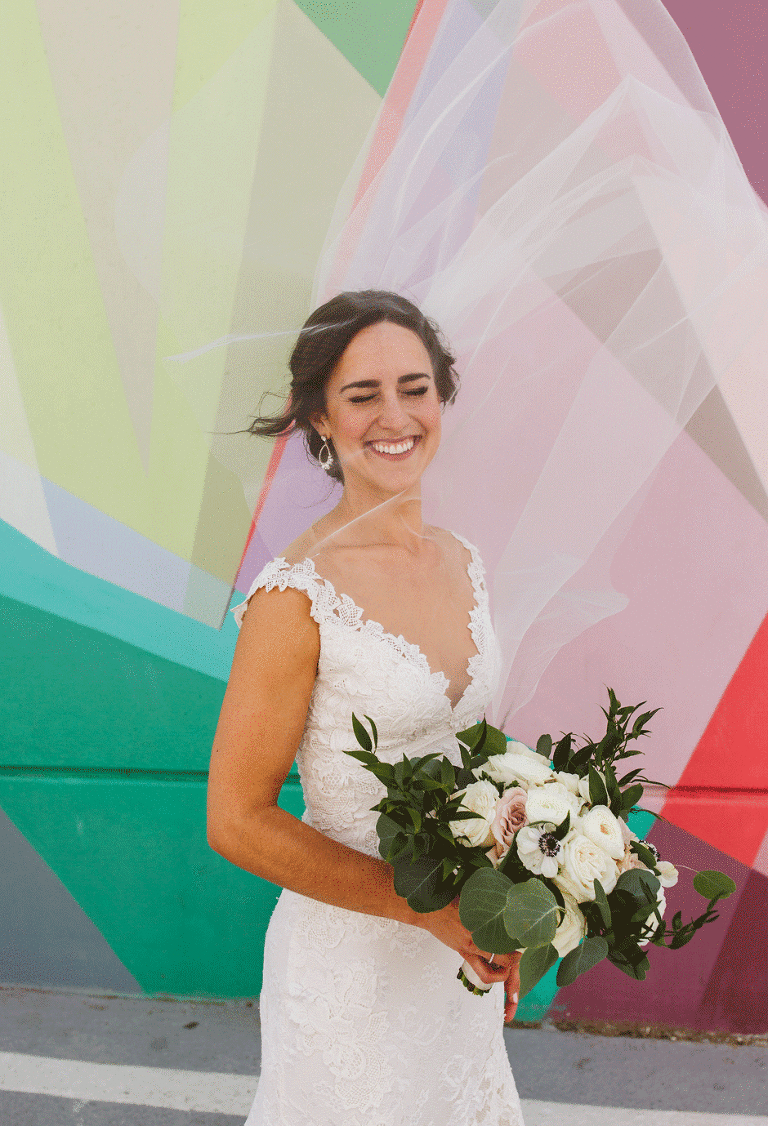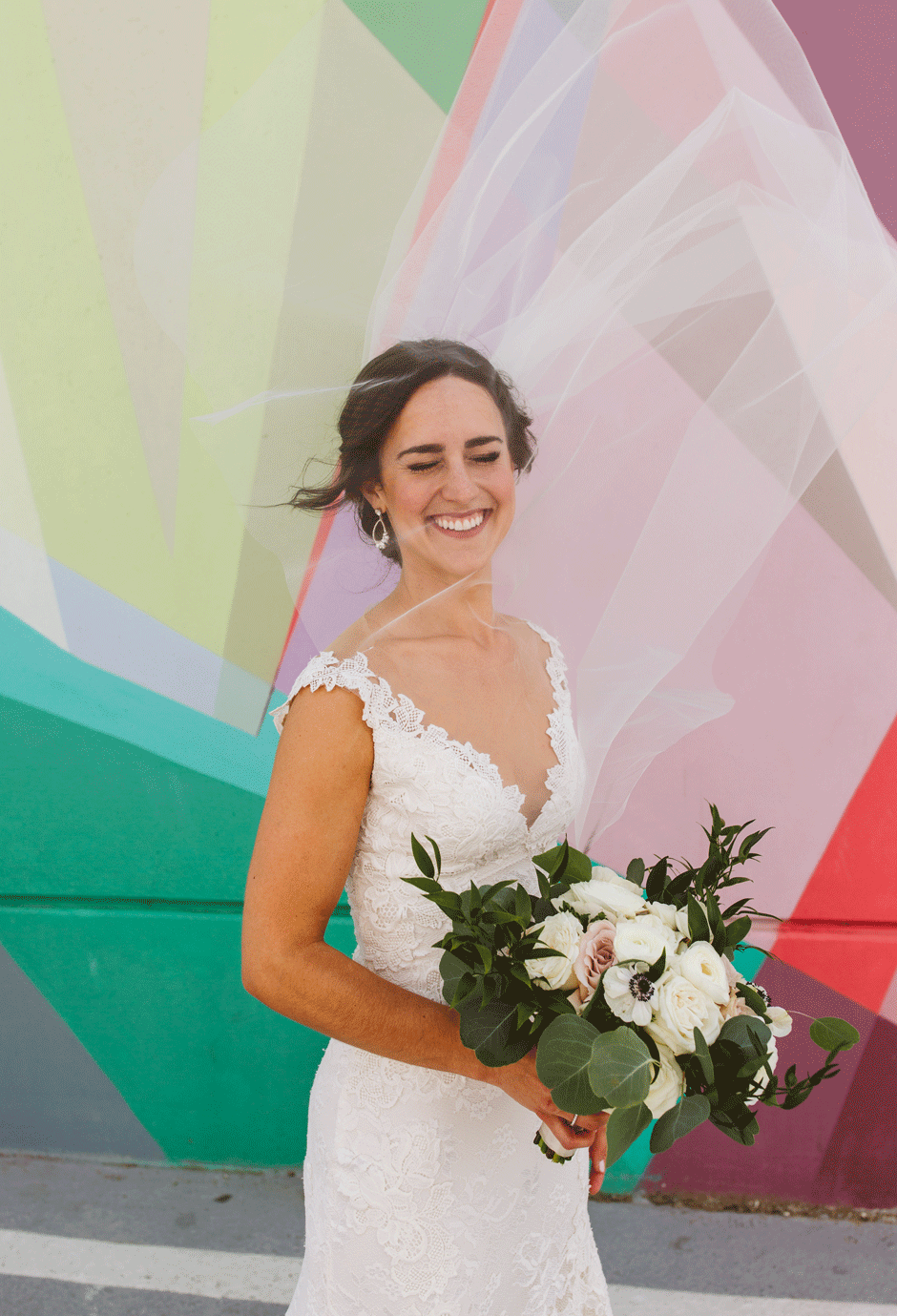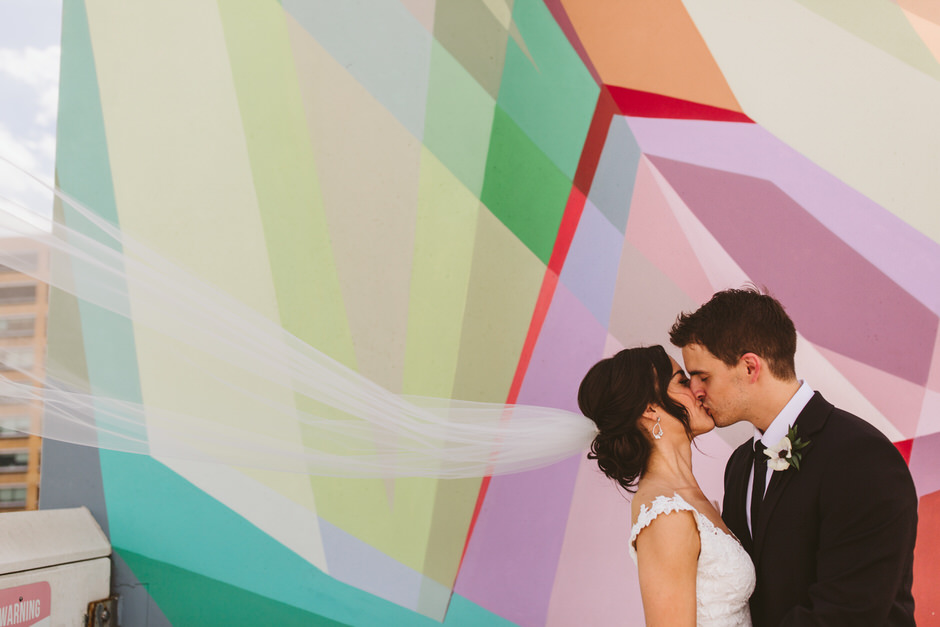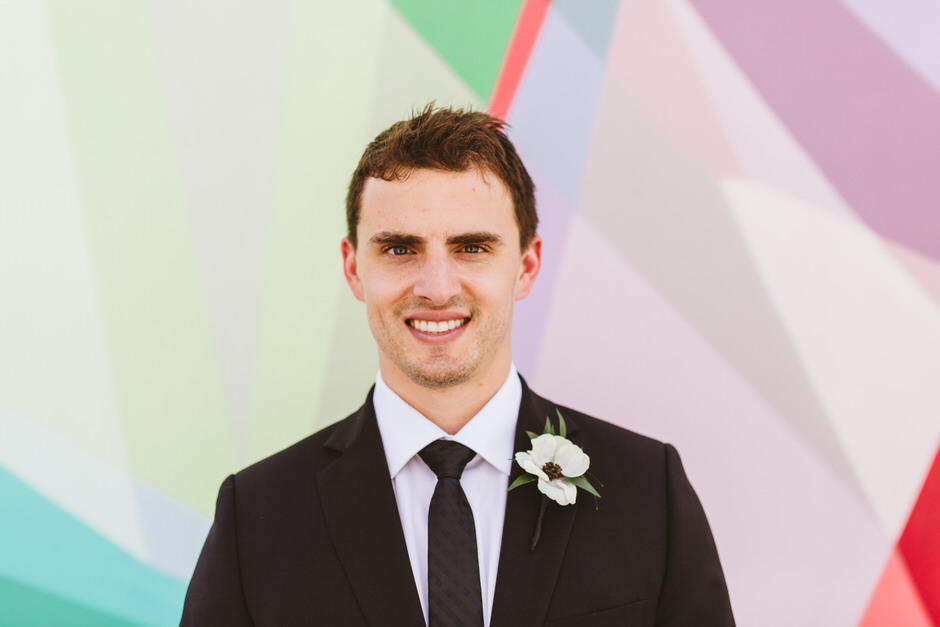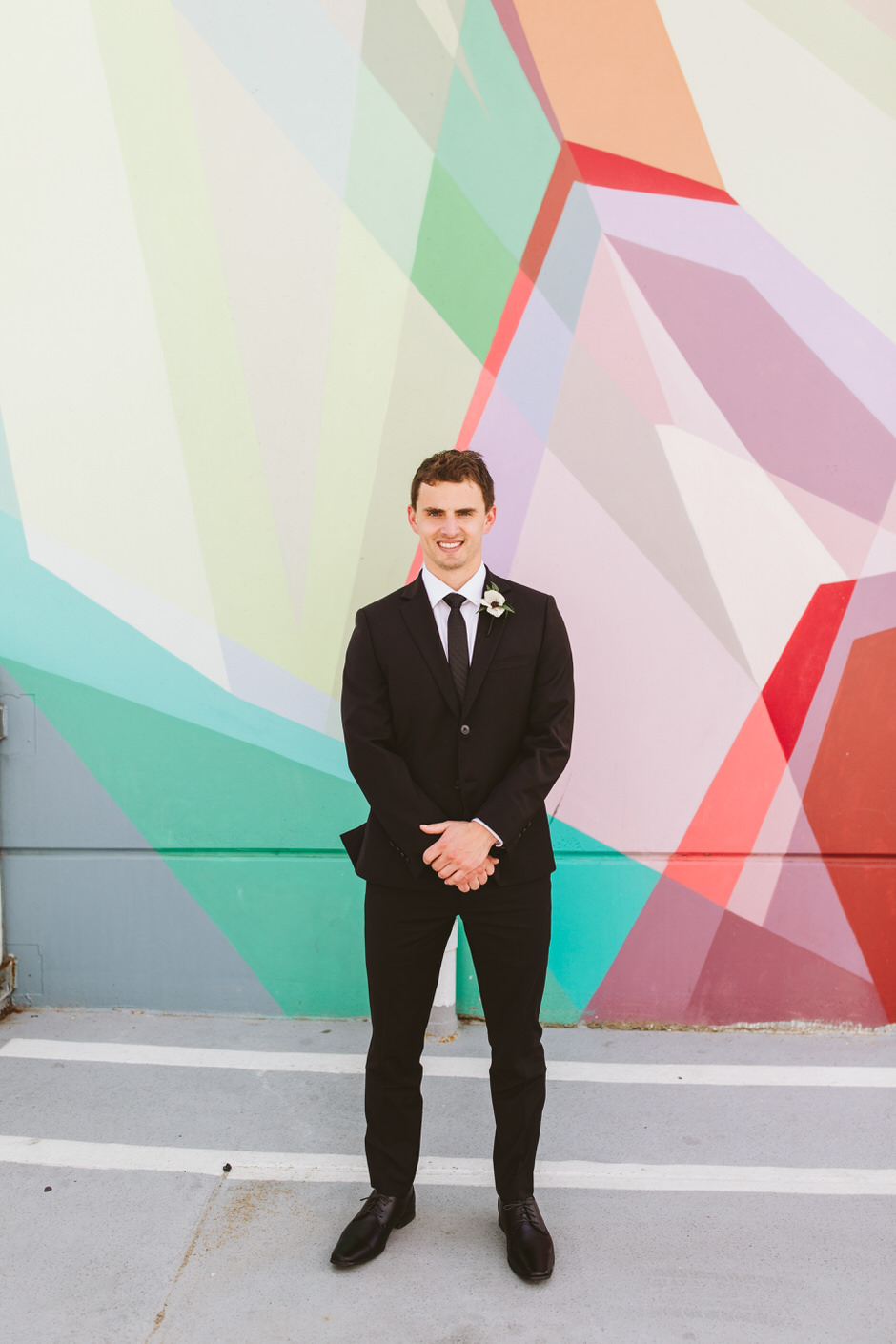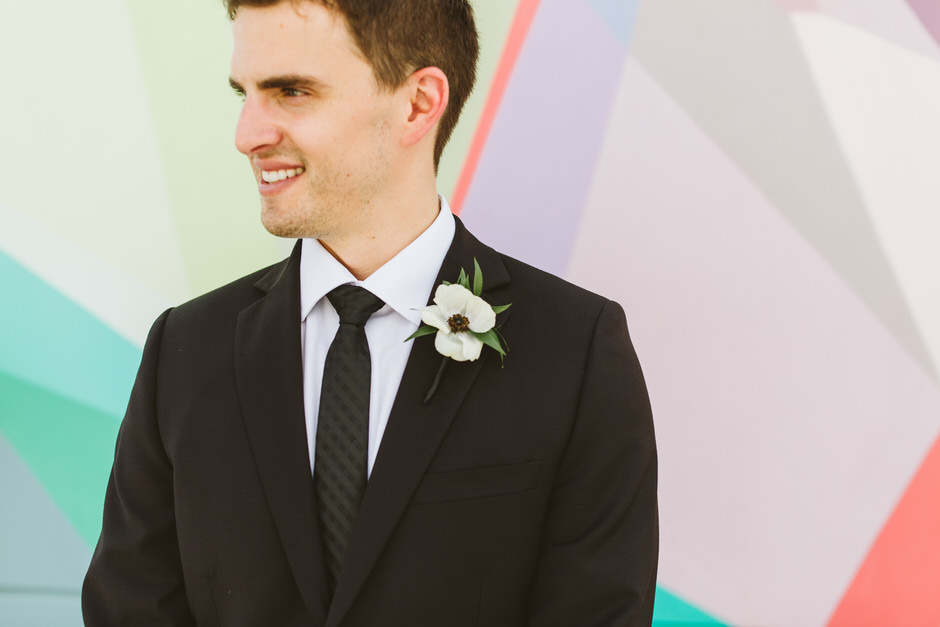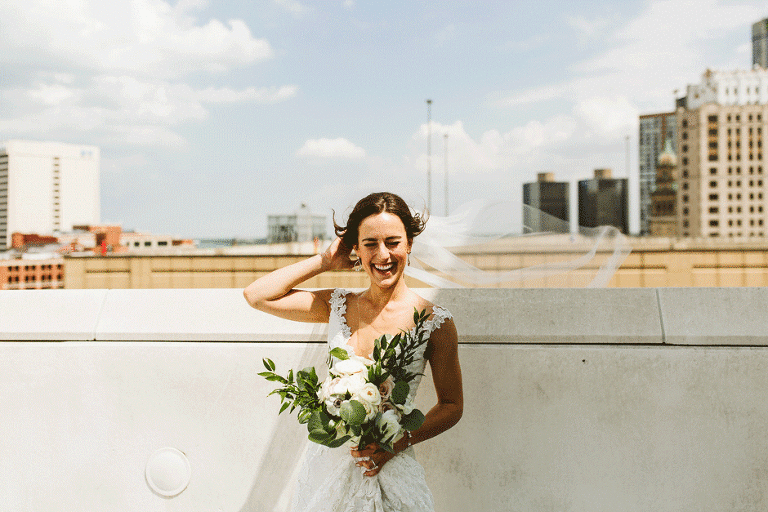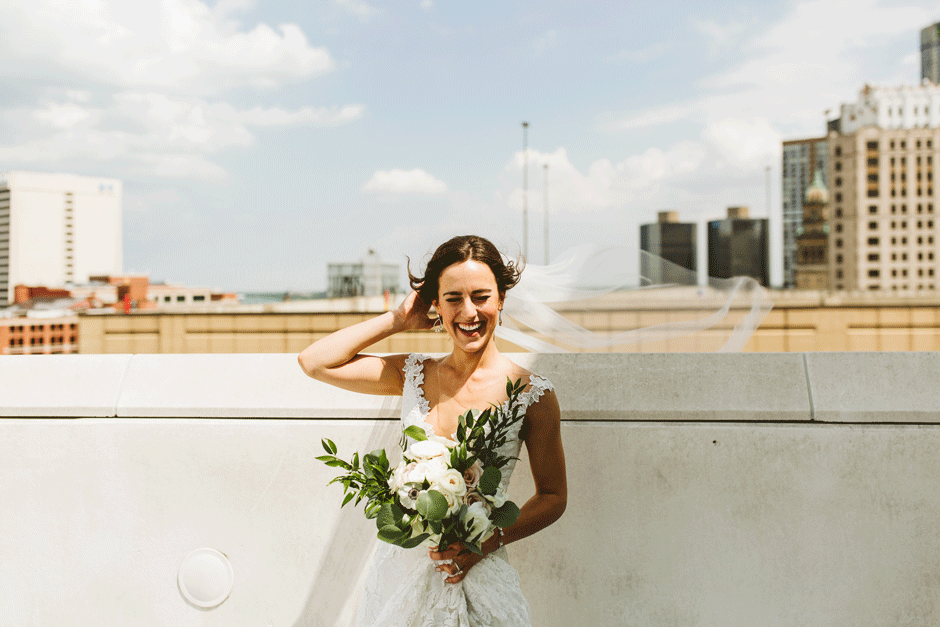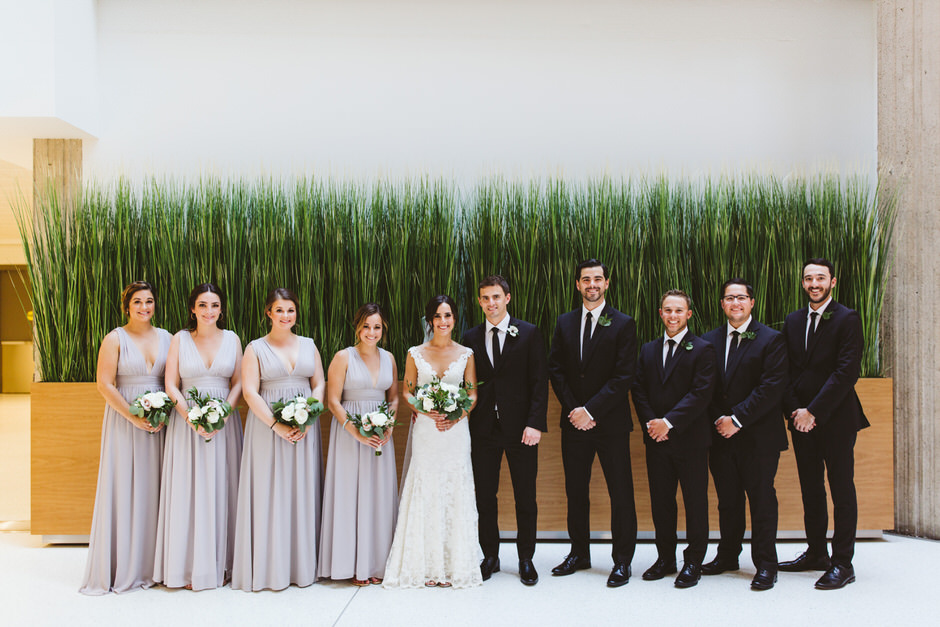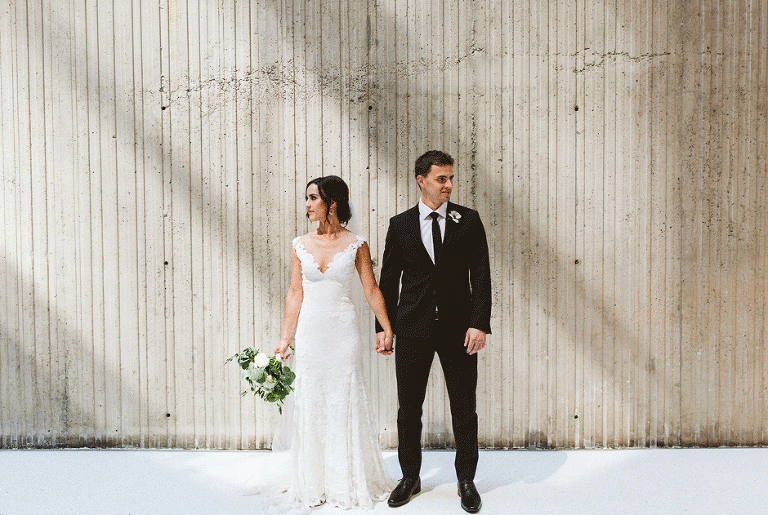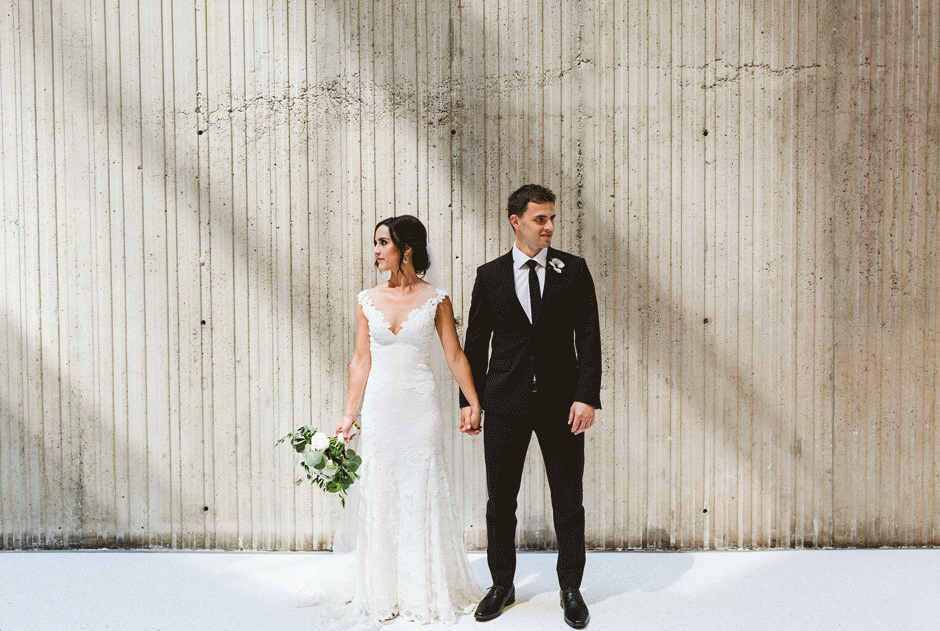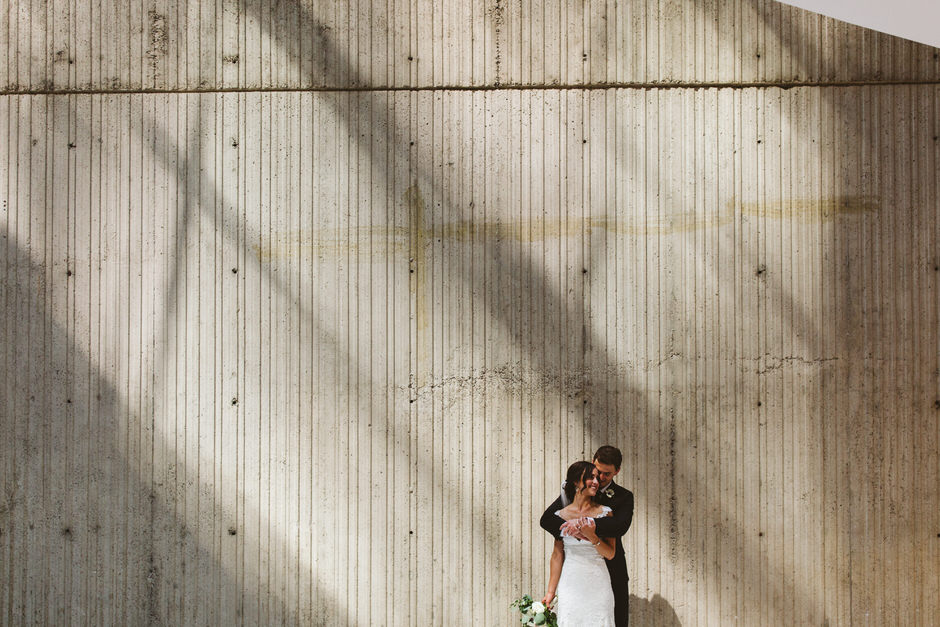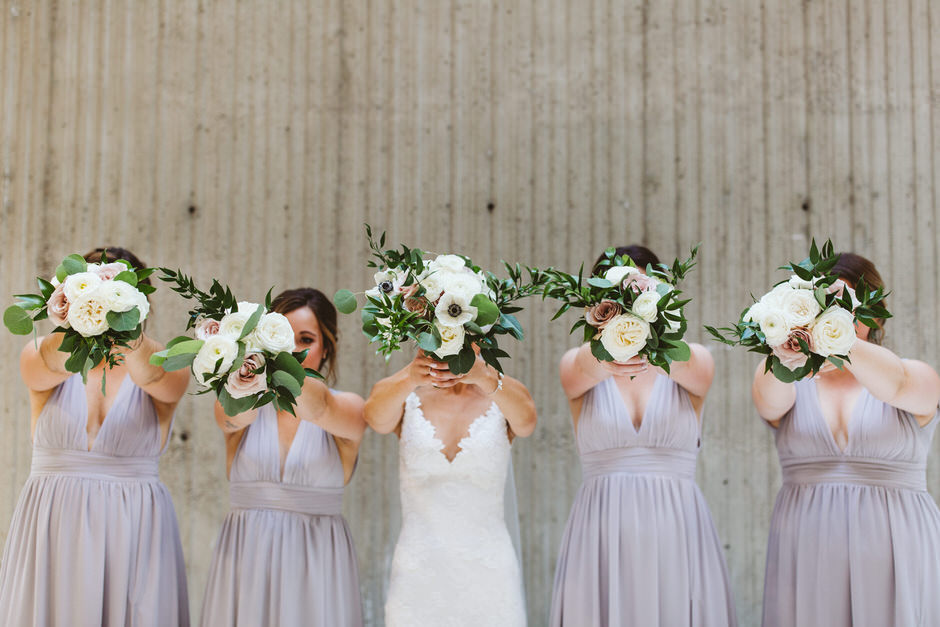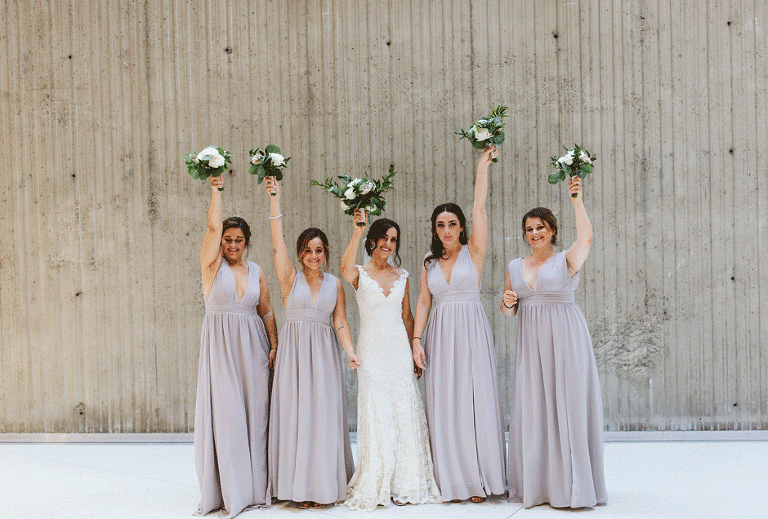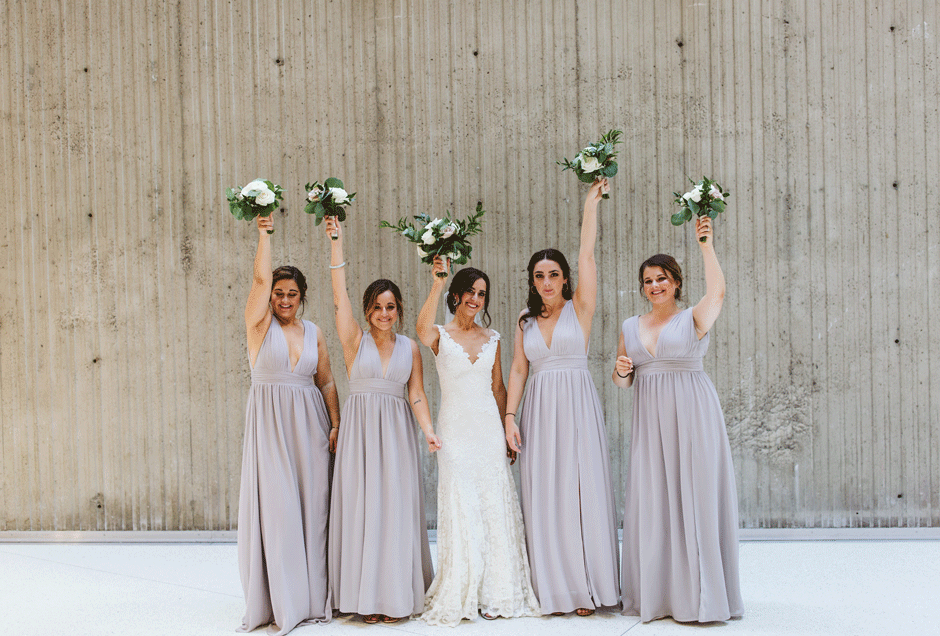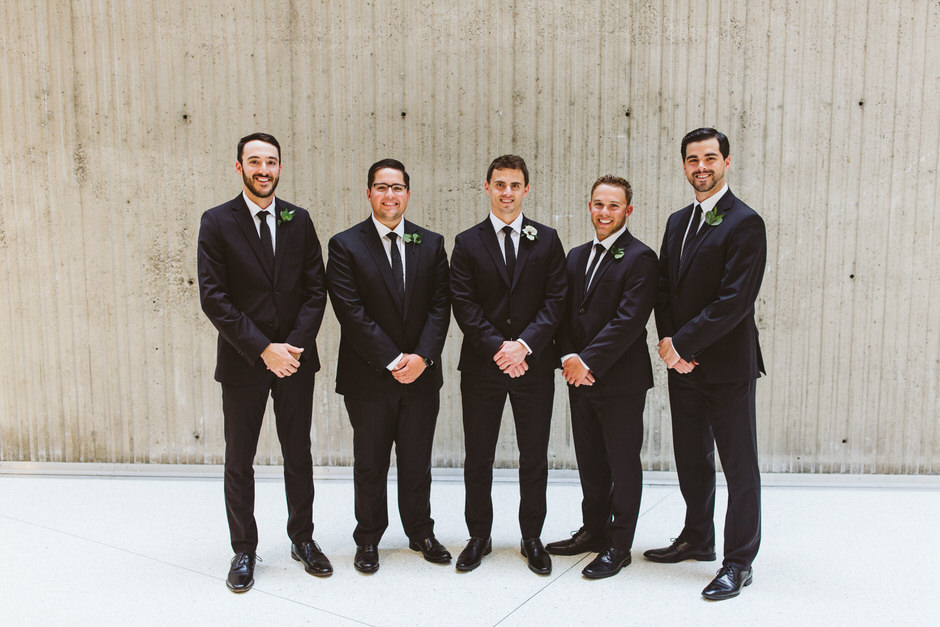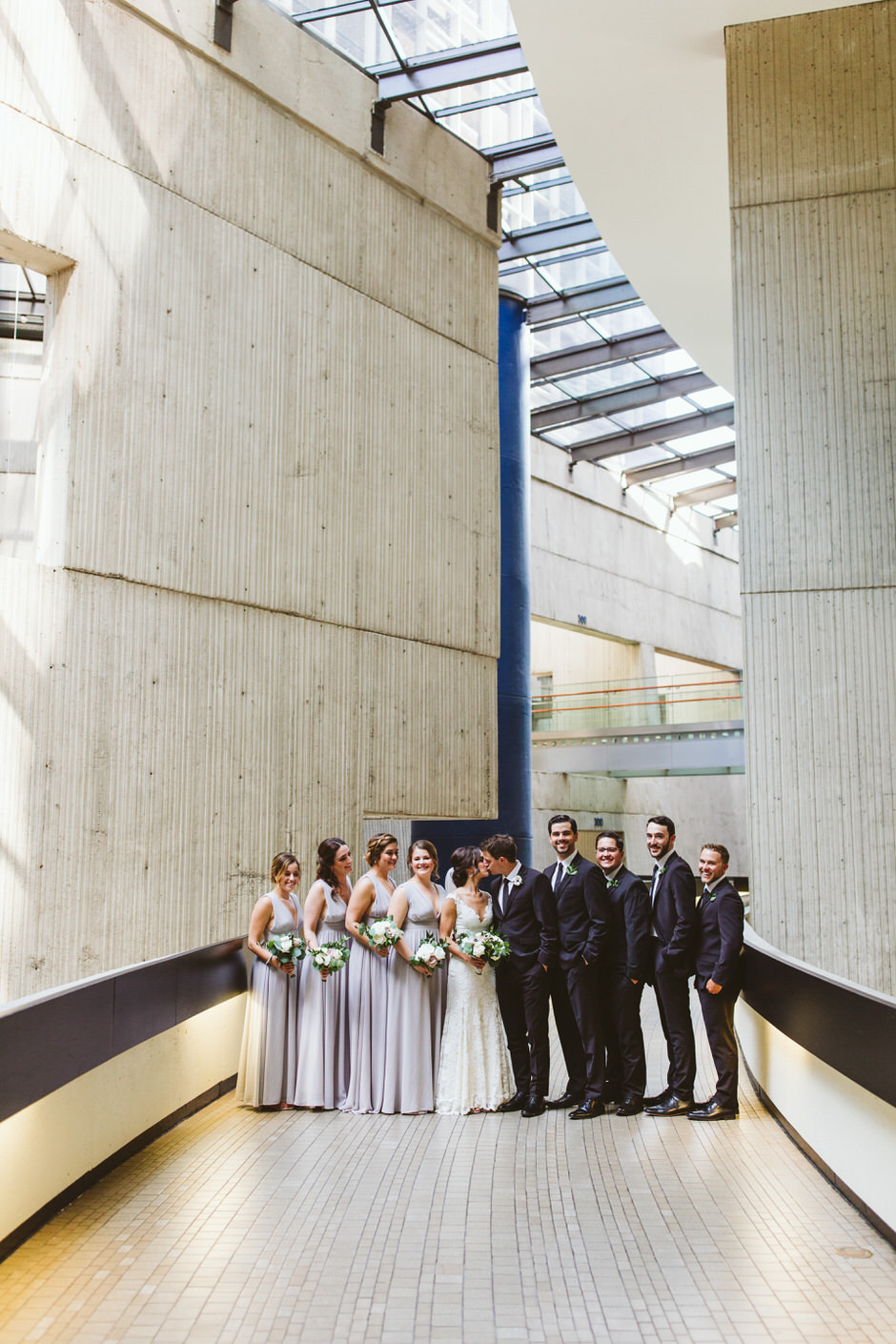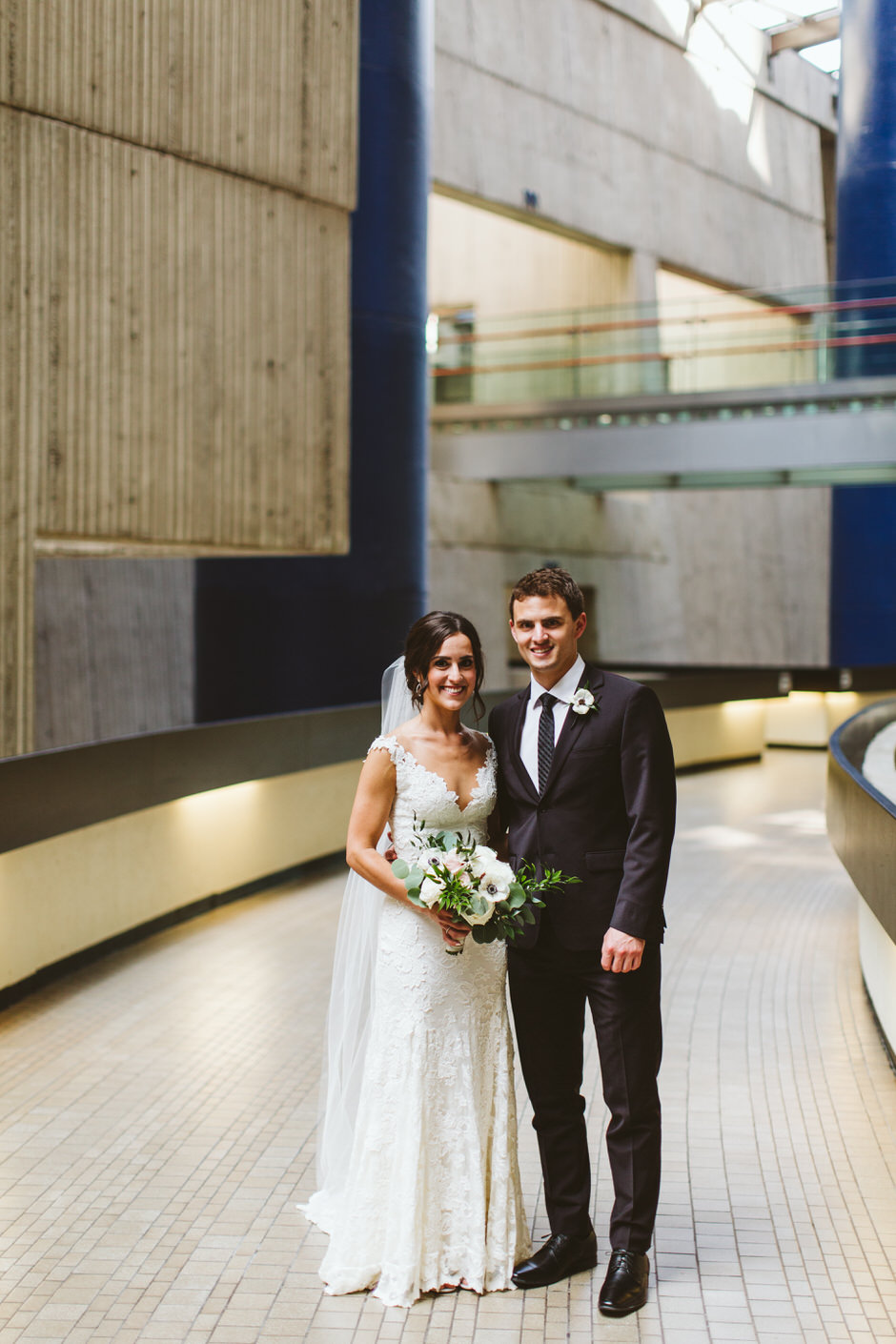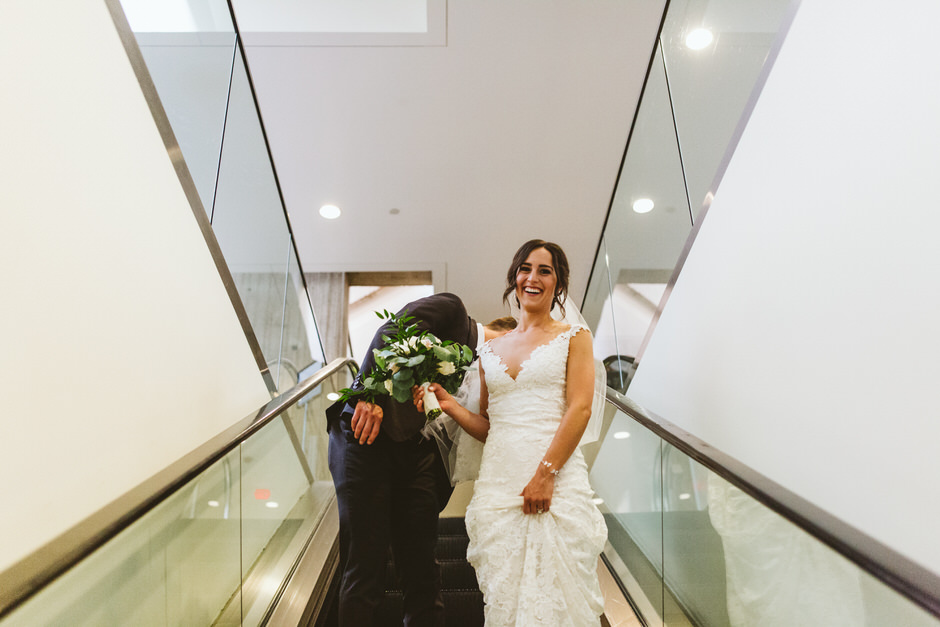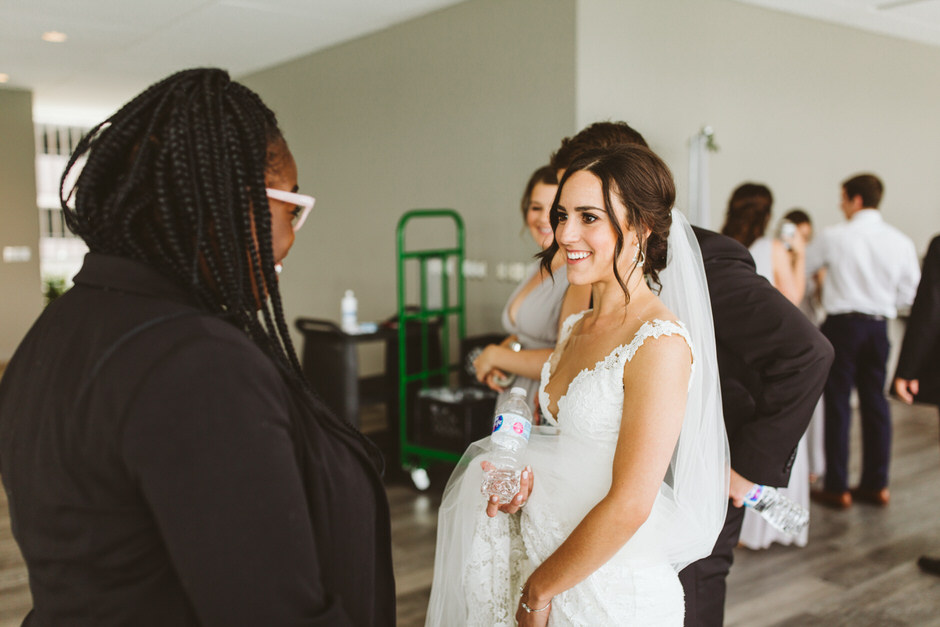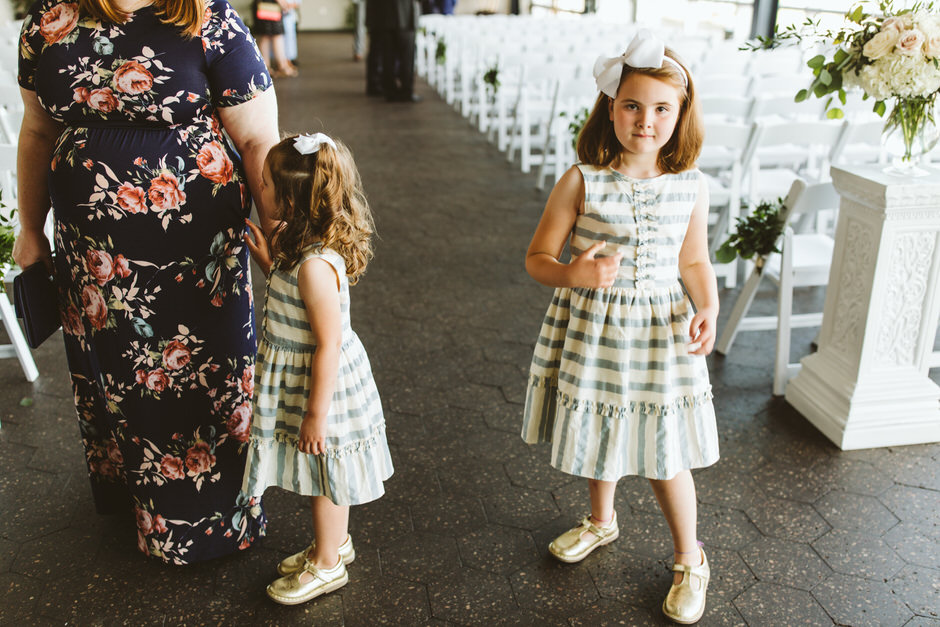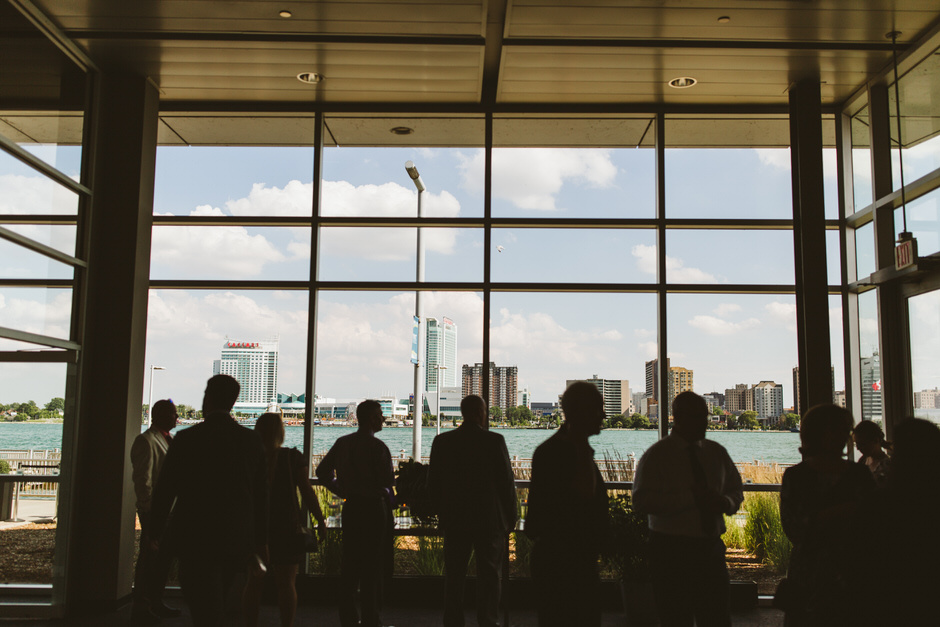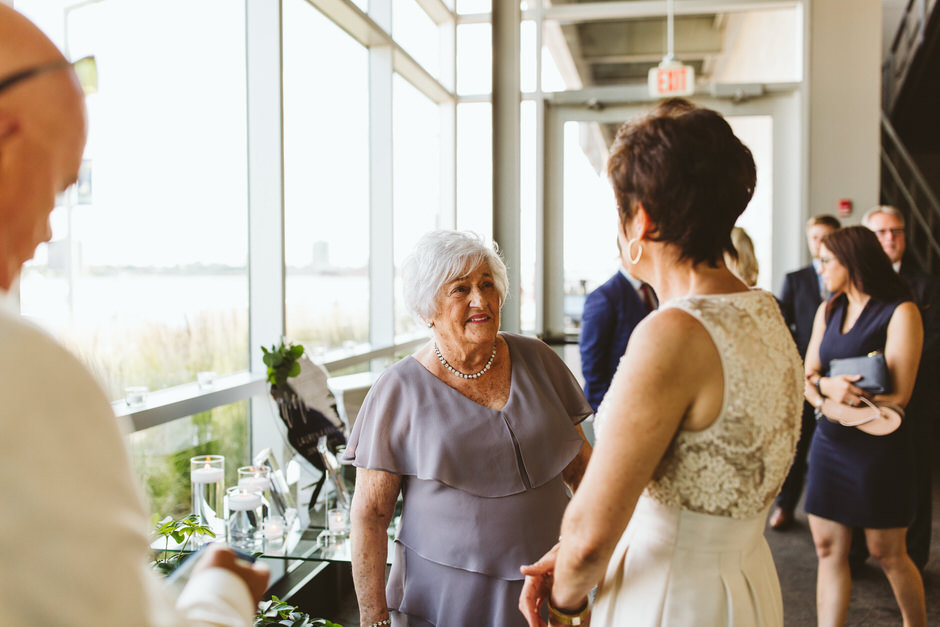 The Ceremony: 
Hockey has always been a big part of Brad's life and it's really what brought the two of us together. We were so grateful to have Pastor Andy officiate our wedding. He not only is a Pastor at Brad's church, but also is a fellow hockey lover and the Chaplin for a local hockey association. He made our ceremony short, sweet, and personal. The night of our rehearsal our wedding coordinator recommend we take a moment to really stop and take it all in after we were pronounced husband and wife. If we could go back to any moment that day it would be this one!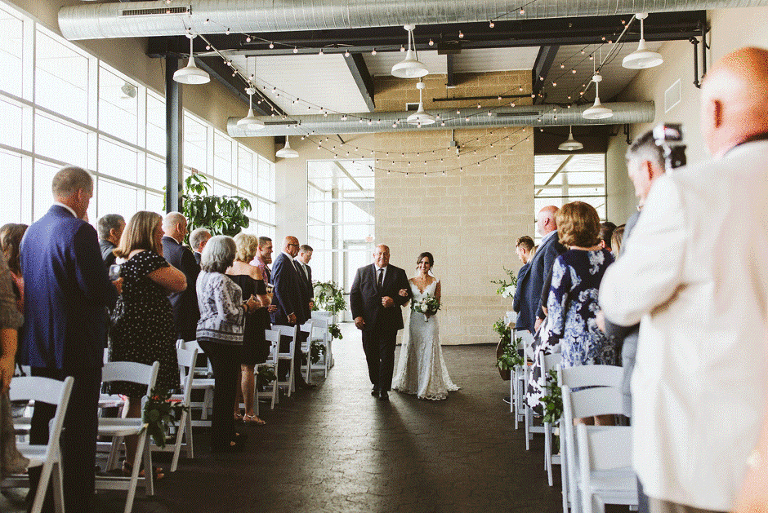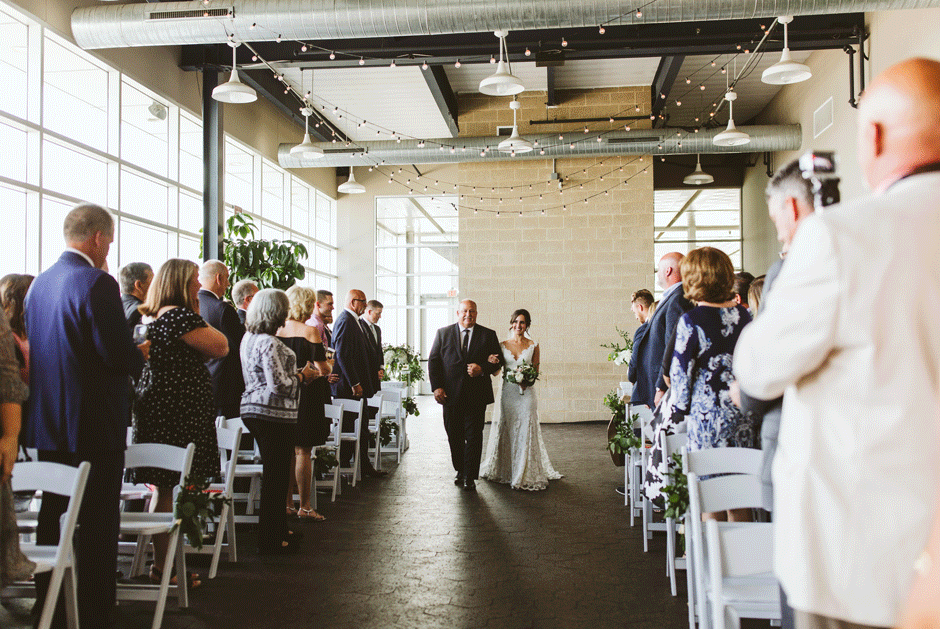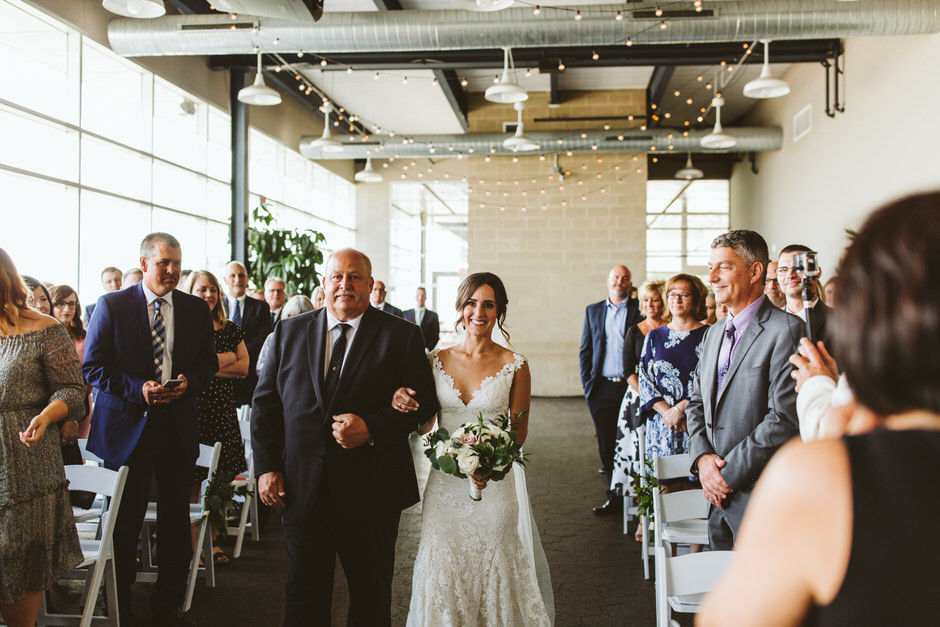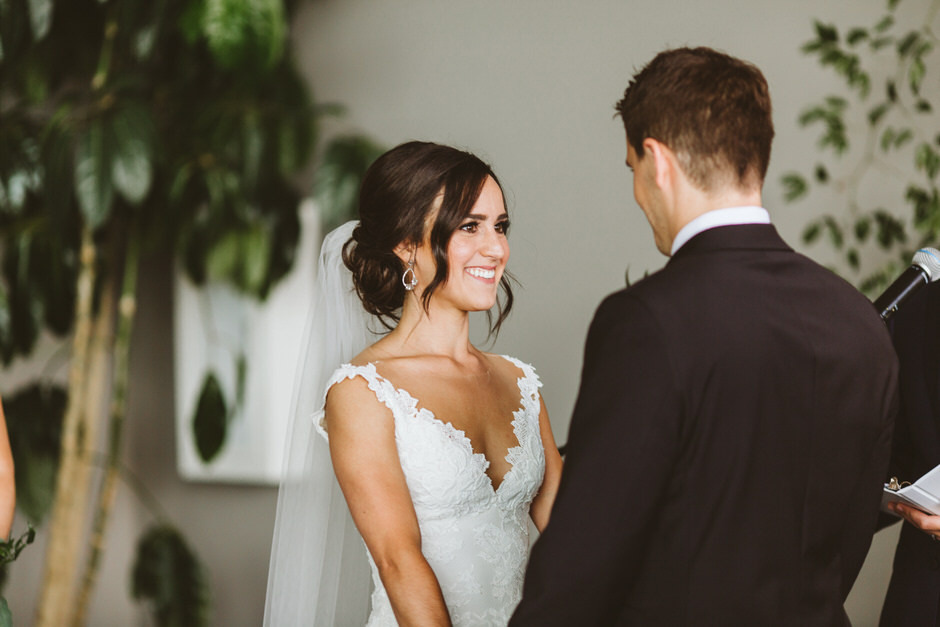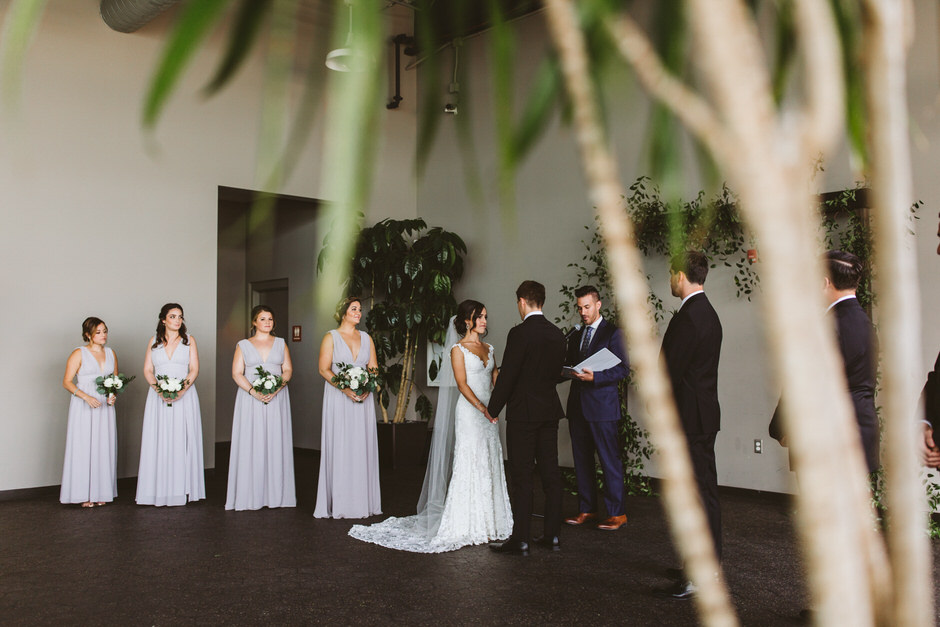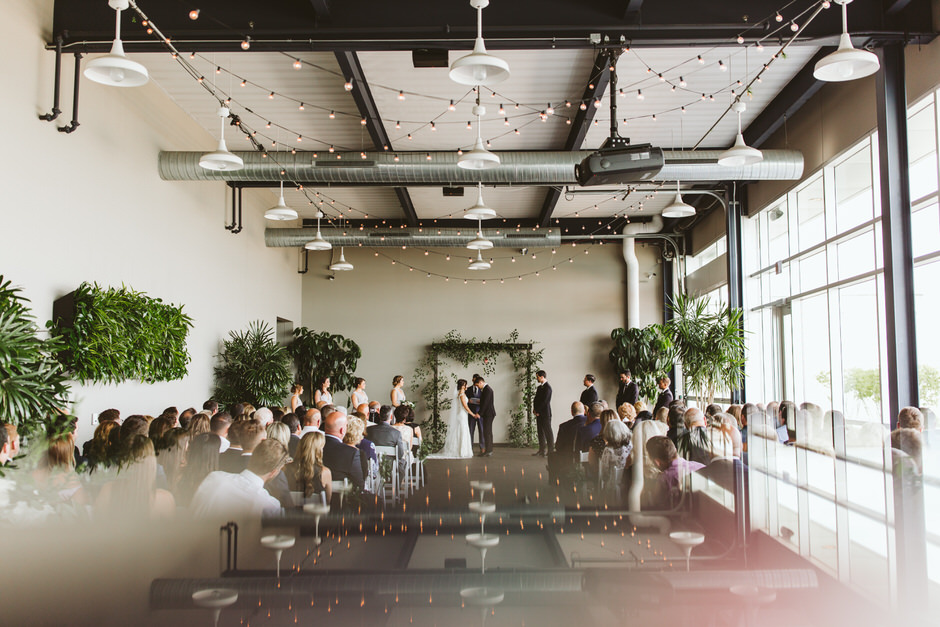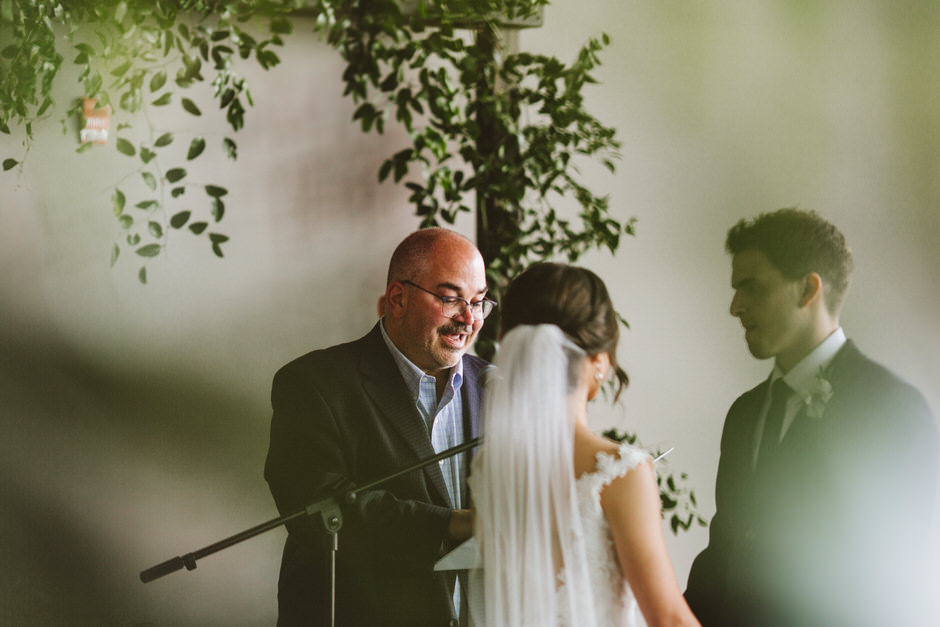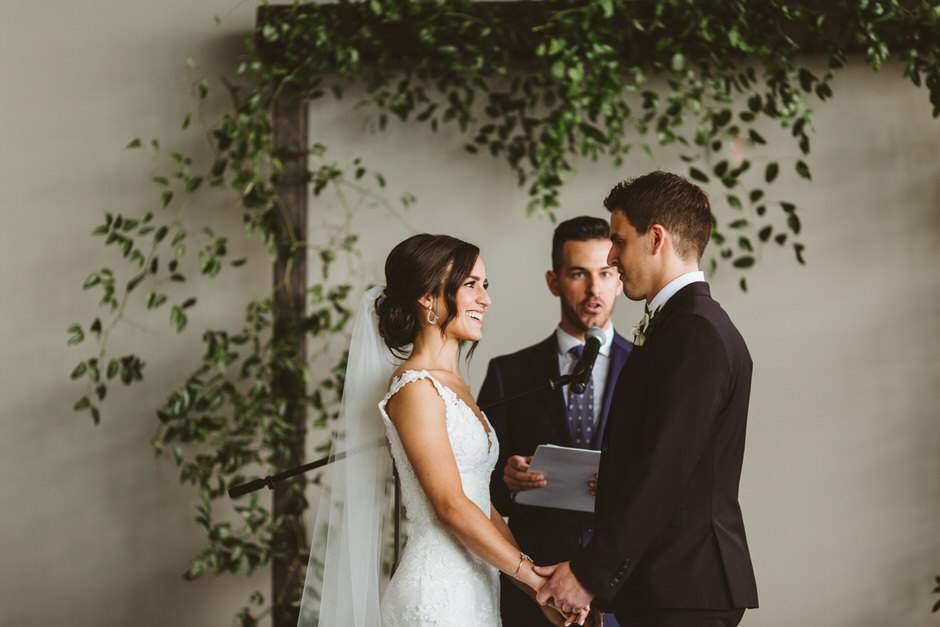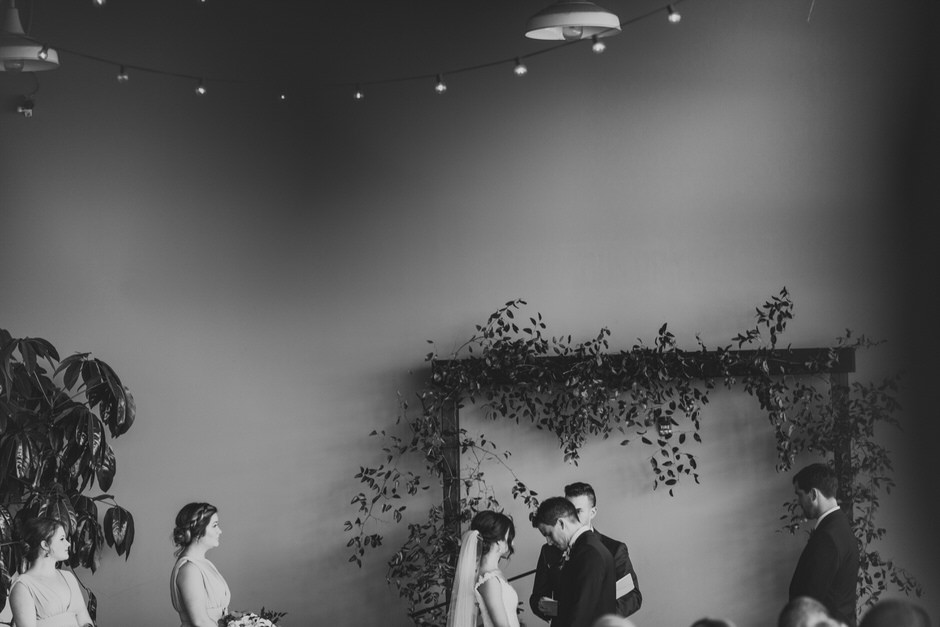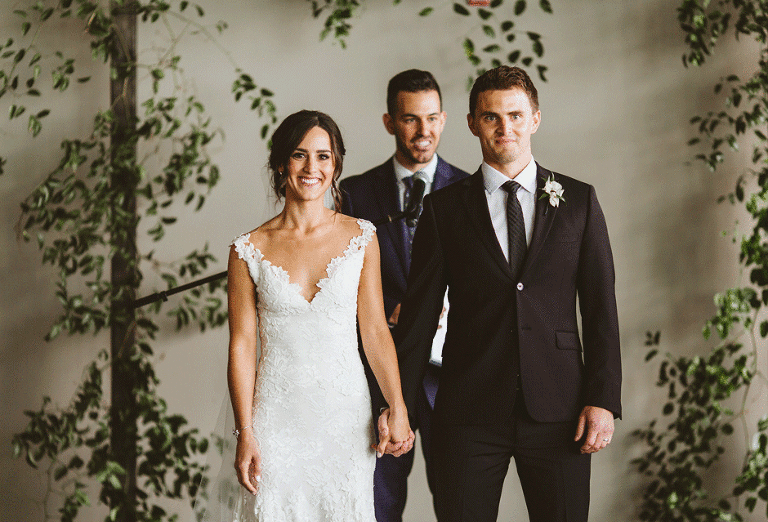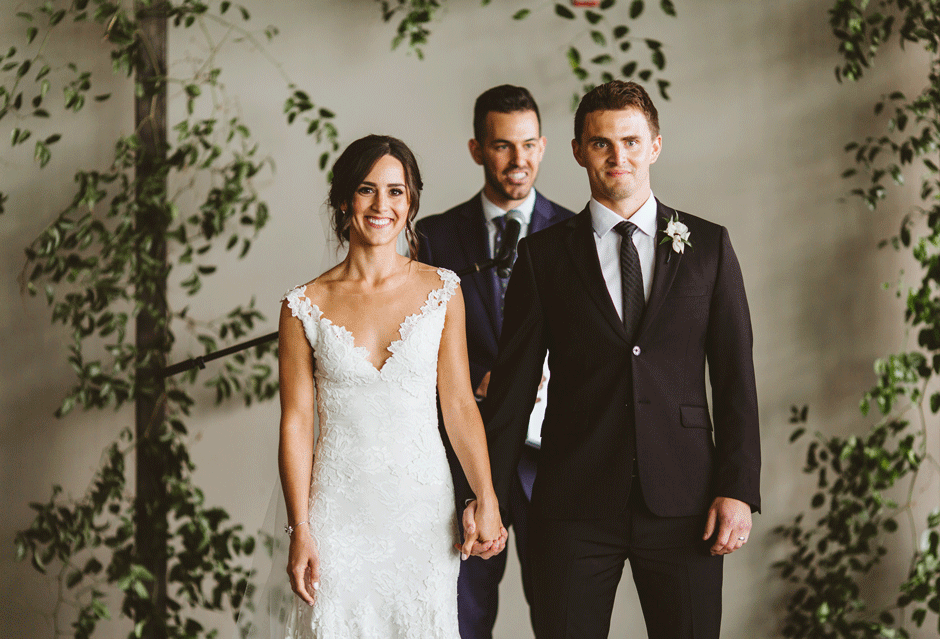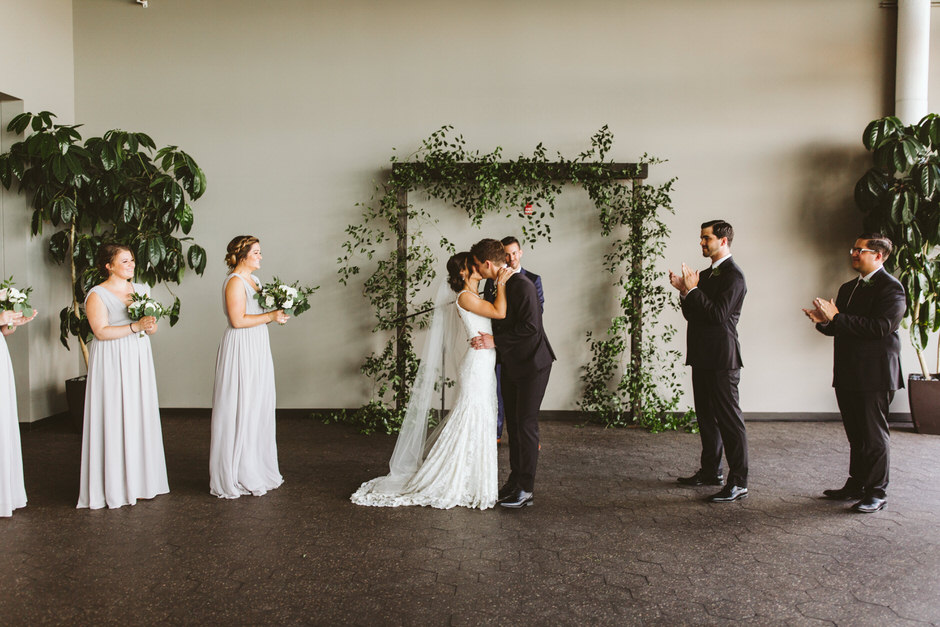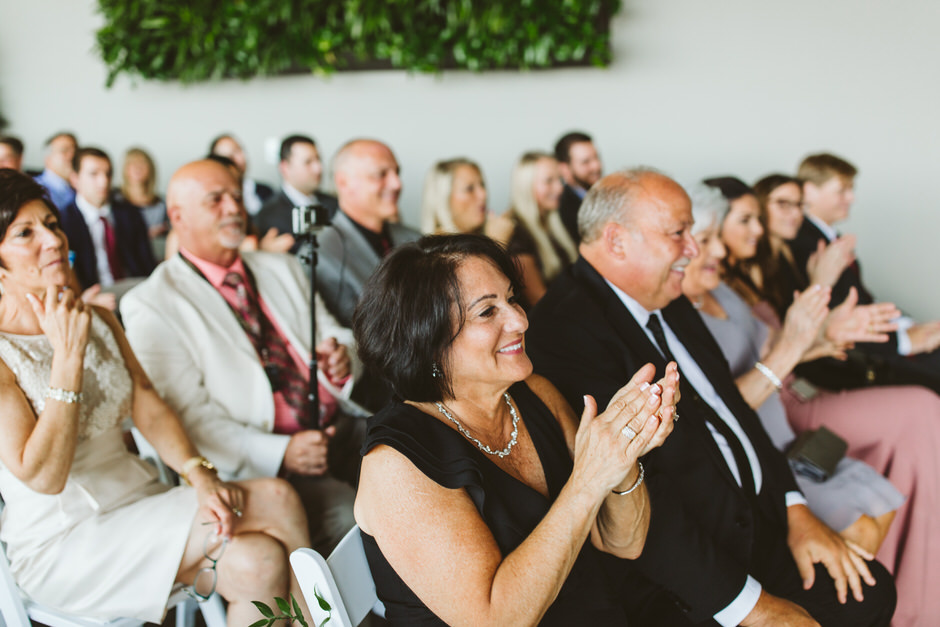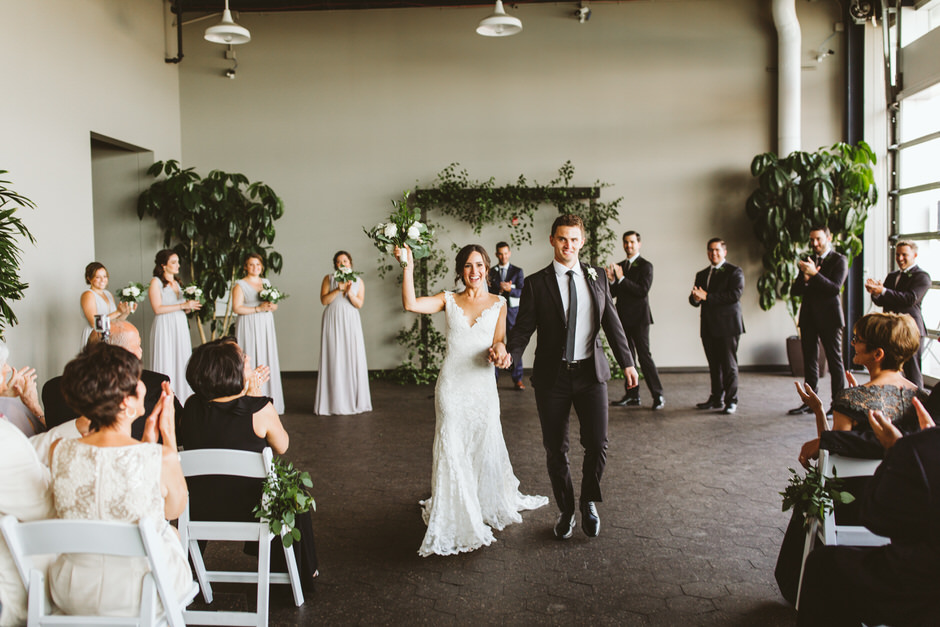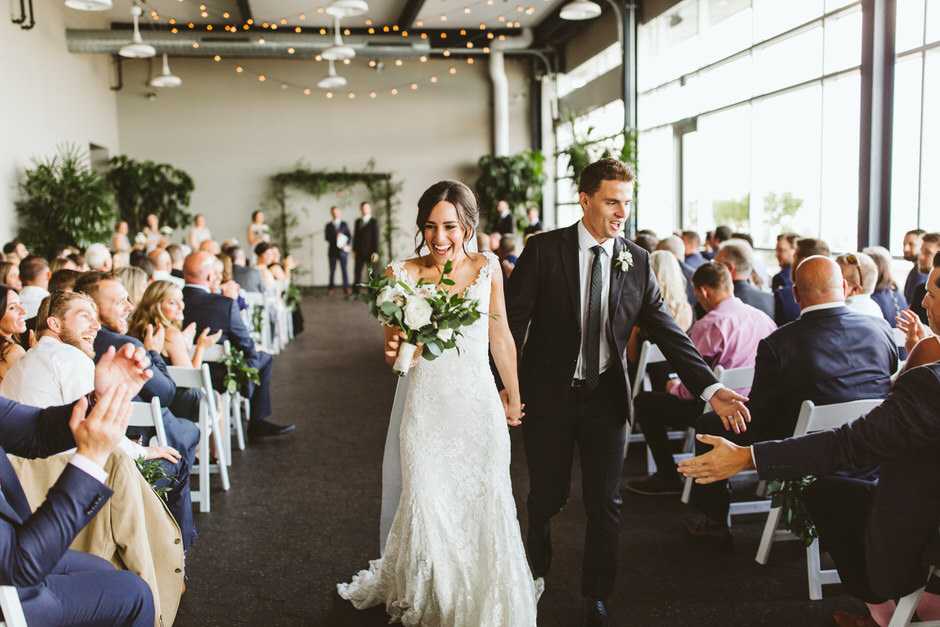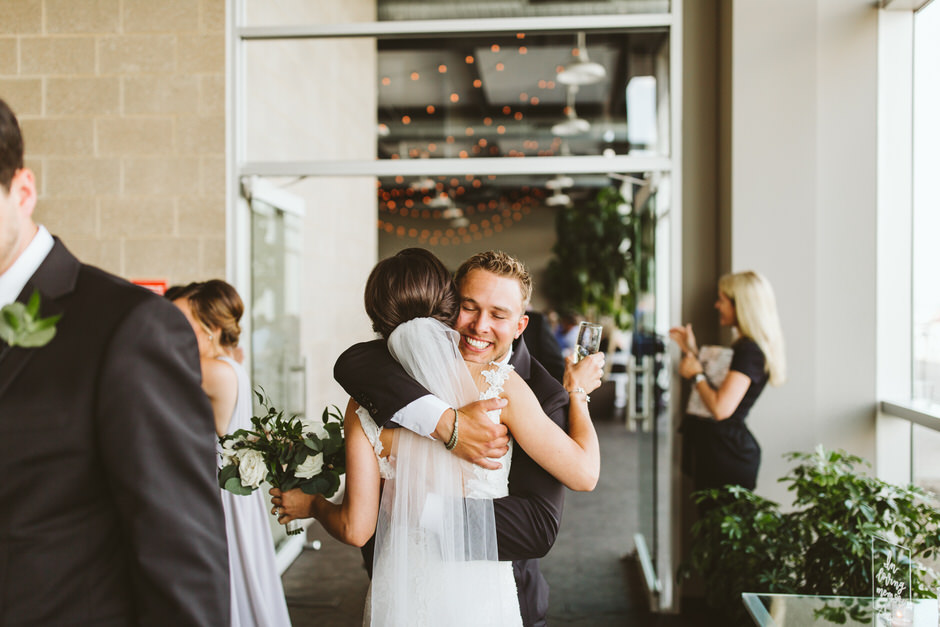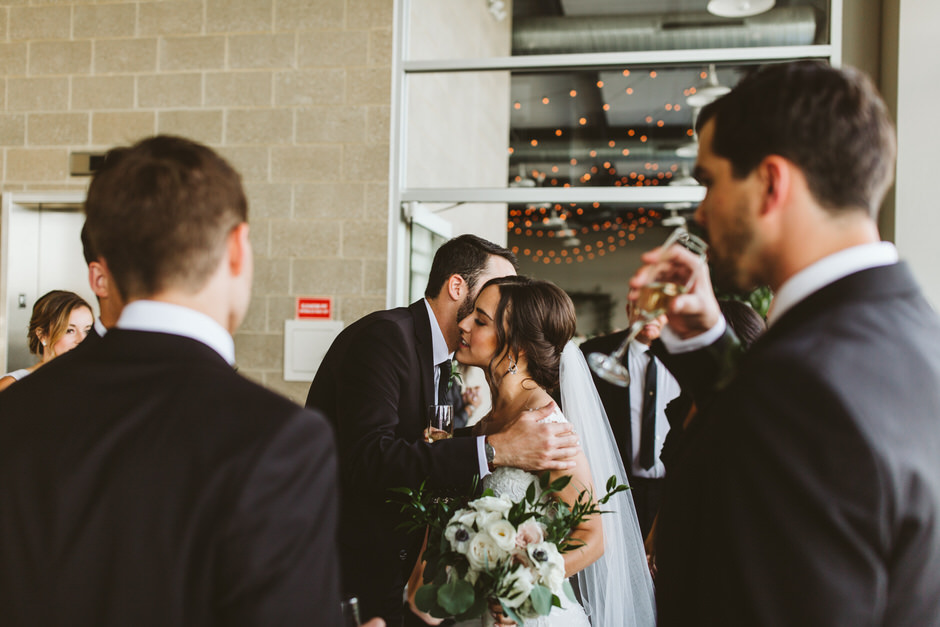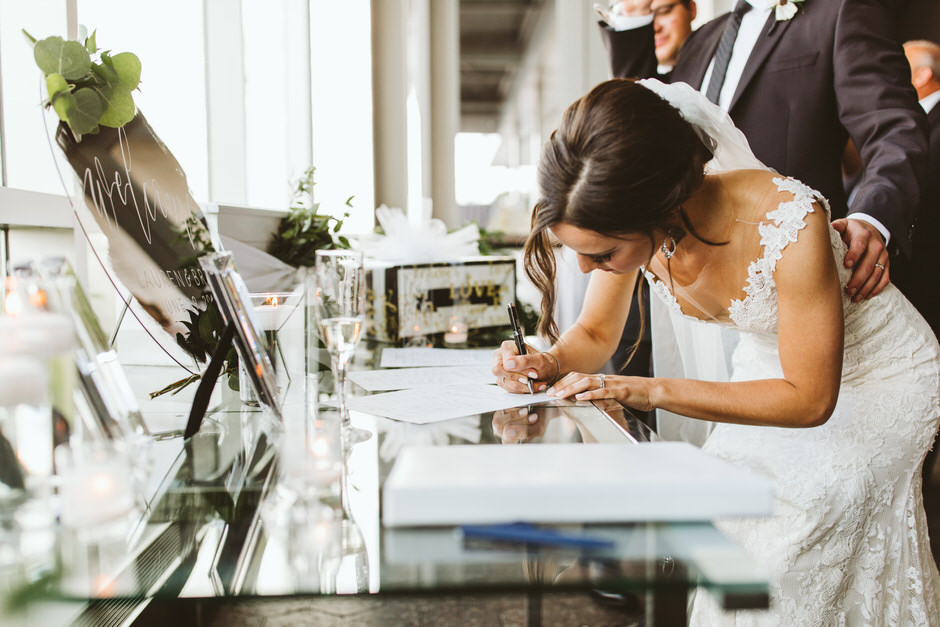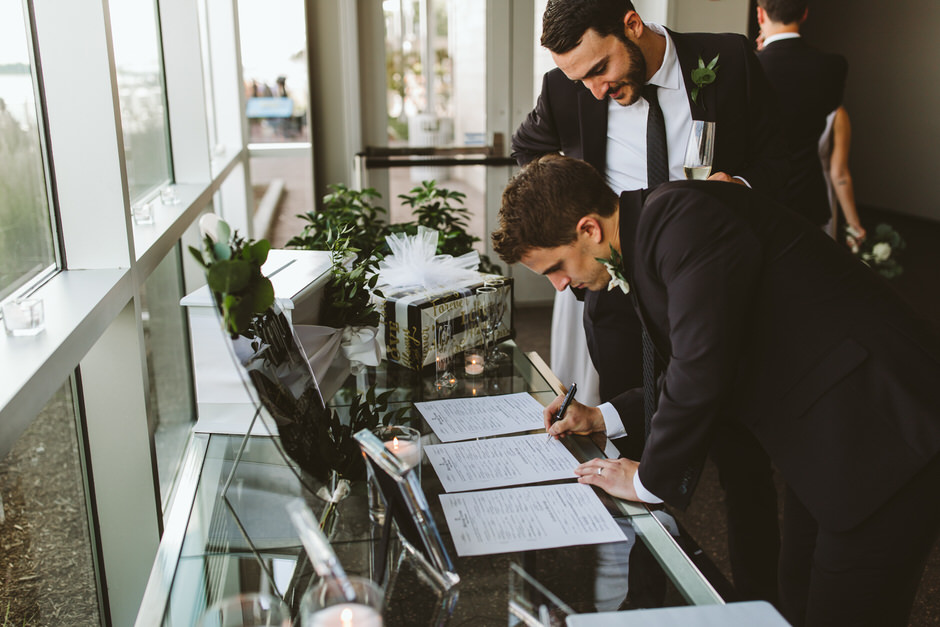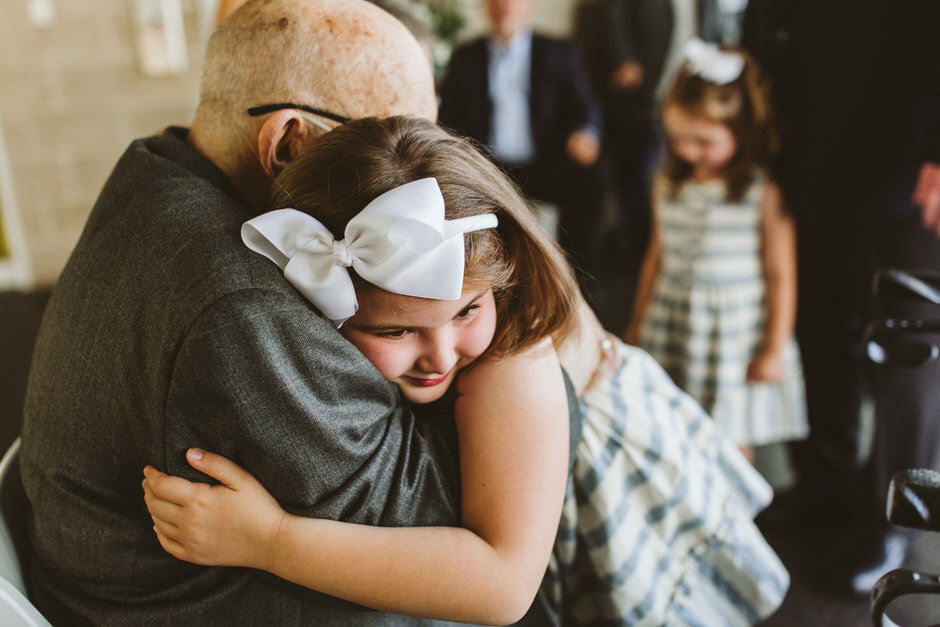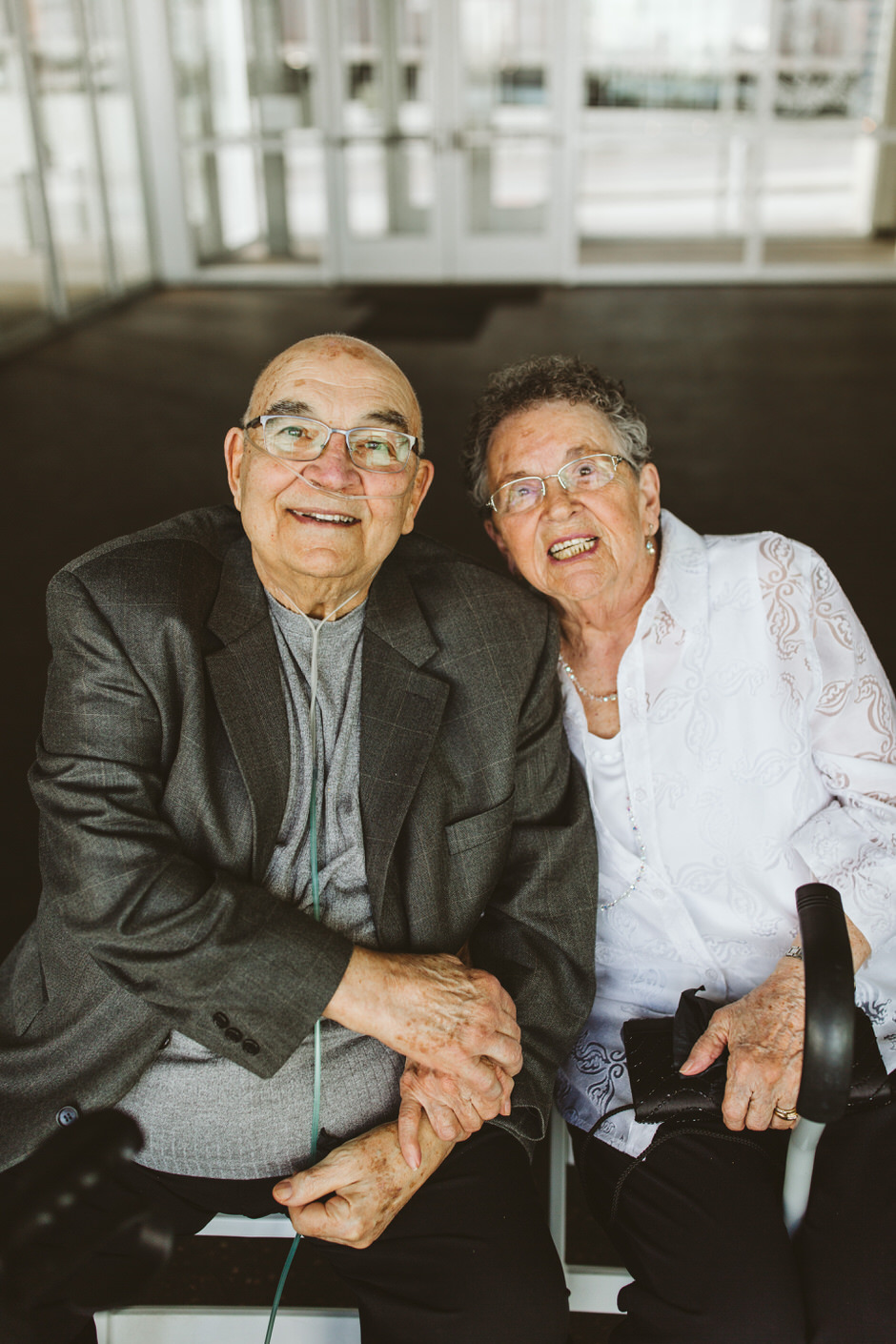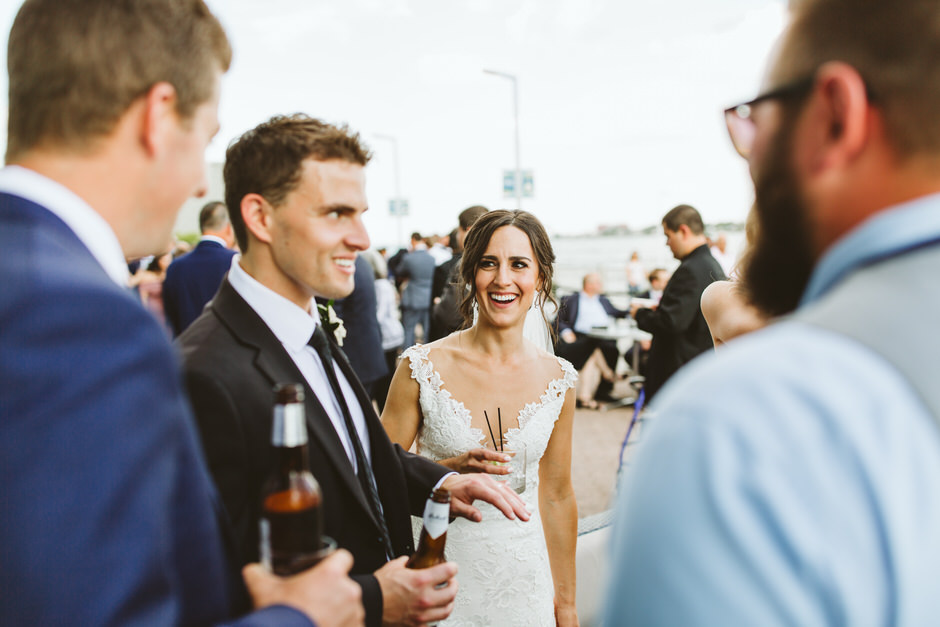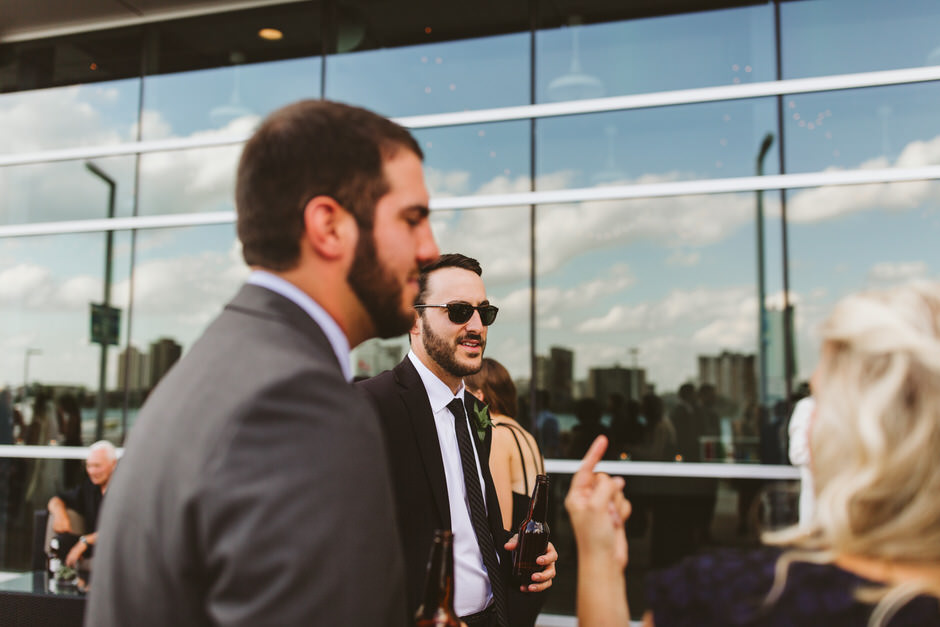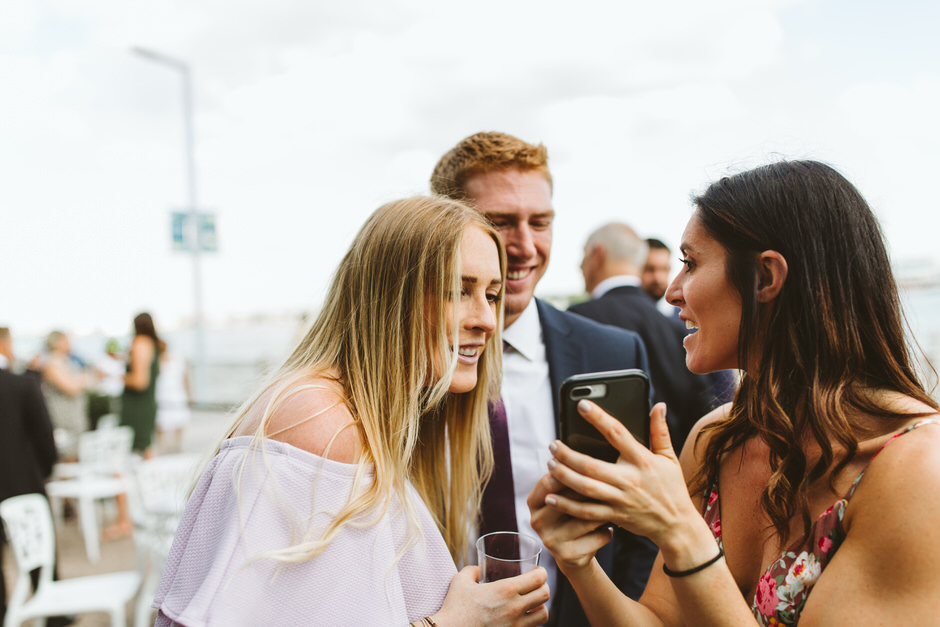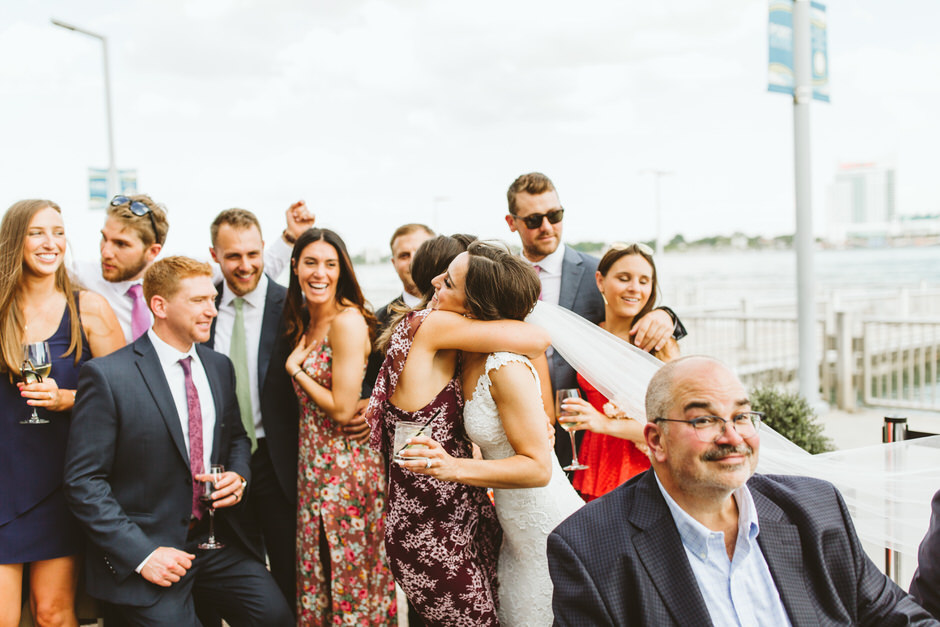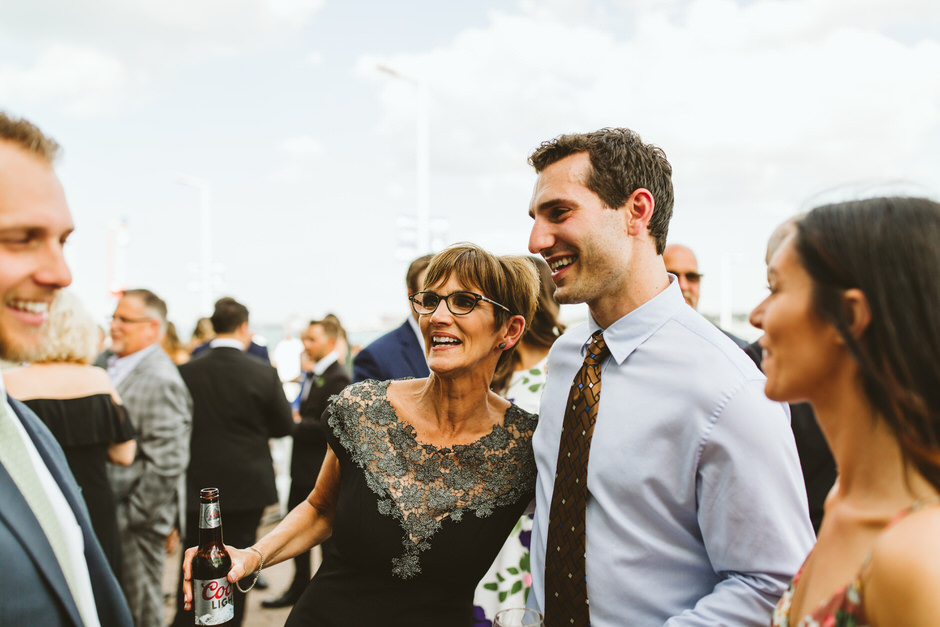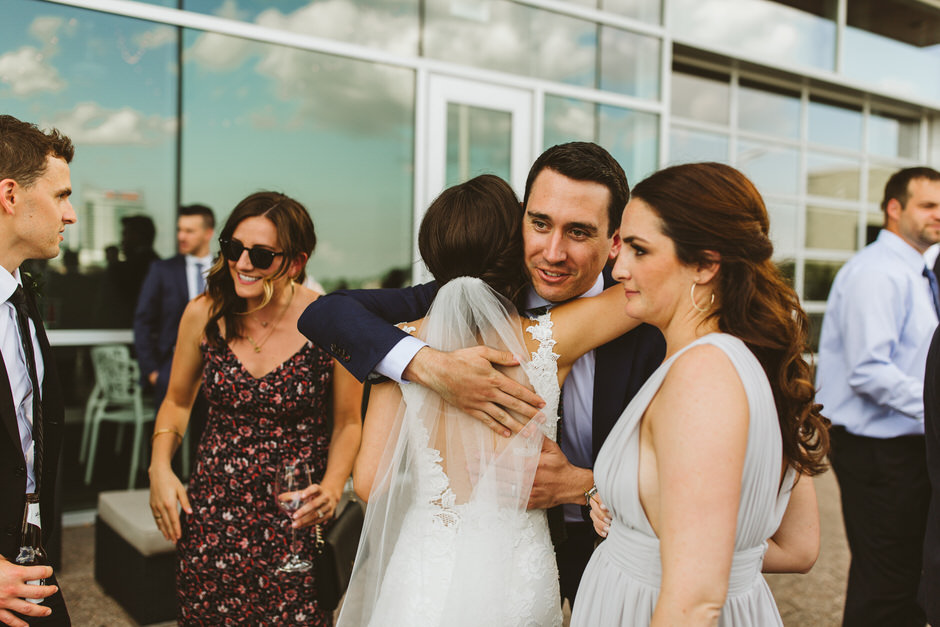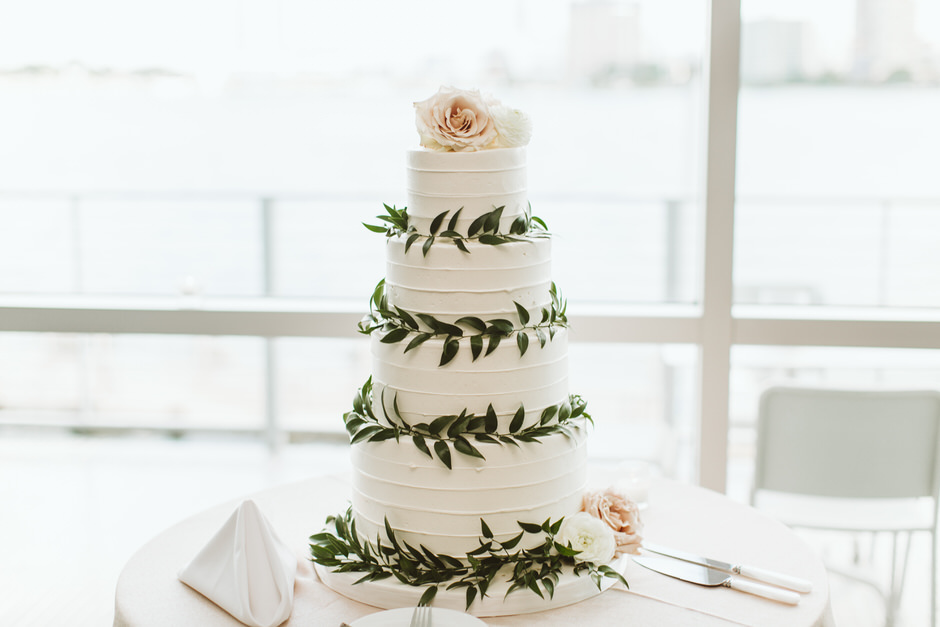 The Decor: 
Our floral and décor was done by Emerald City Designs. The venue honestly speaks for itself so we knew we wanted to keep the décor simple, modern, and elegant. We stuck with mostly greenery with touches of blush and white floral for our centerpieces. We kept the color palette natural and added lots of candles to set the mood. The ceremony space is bright and airy with views of the river. We accented our aisle with floral arrangements at the beginning and a greenery arch at the end. After one meeting with Emerald City Designs they were able to bring our vision to life on our wedding day and it couldn't have been more perfect!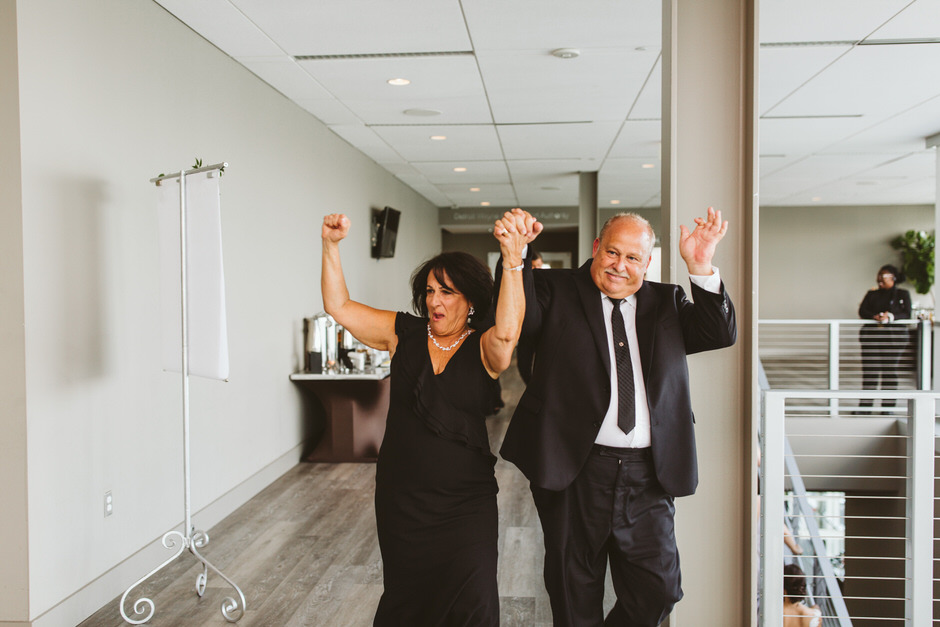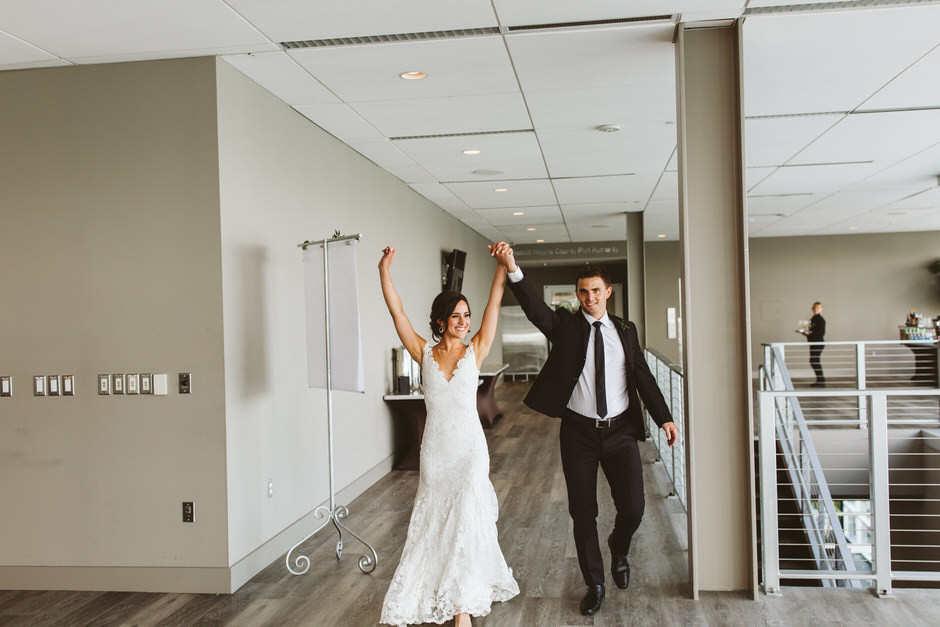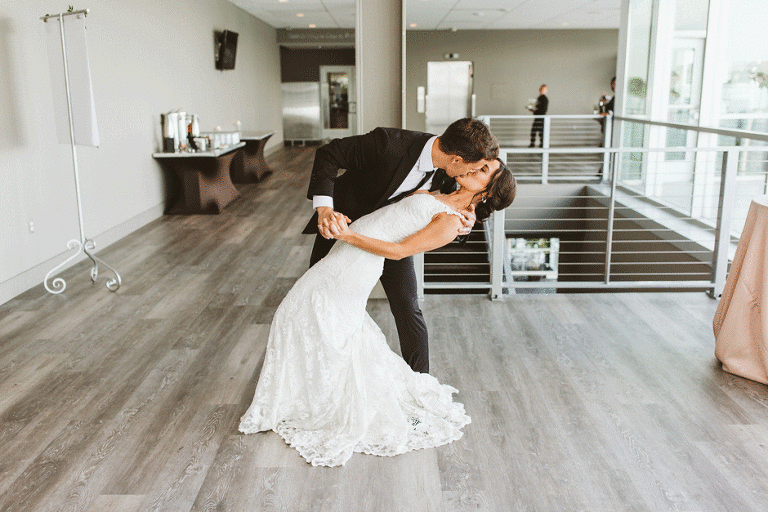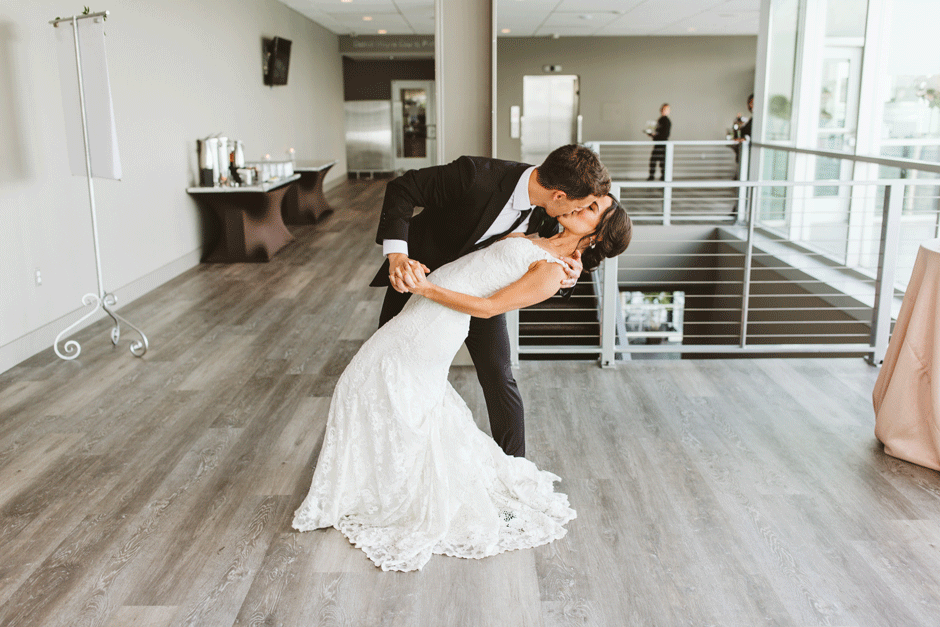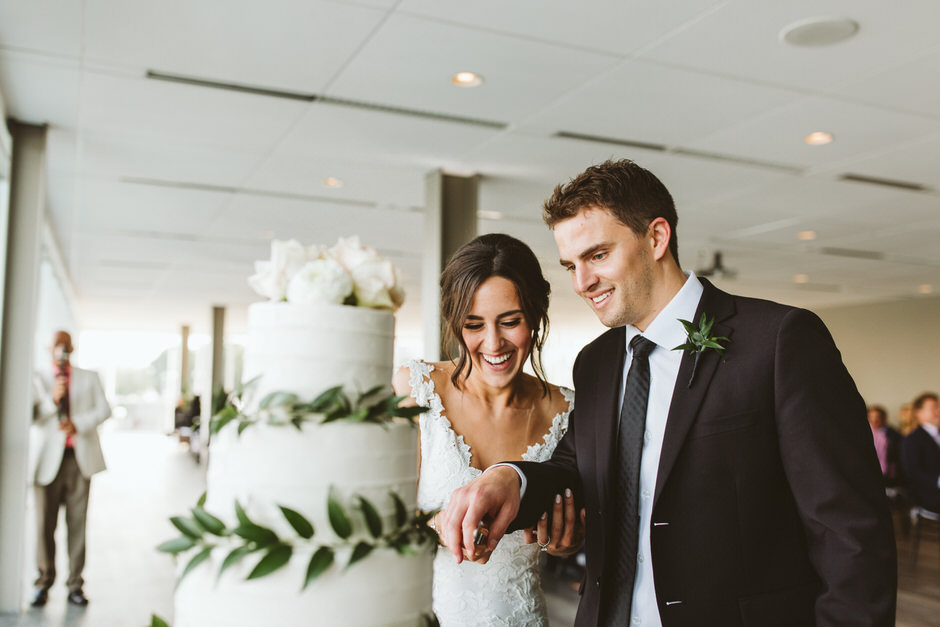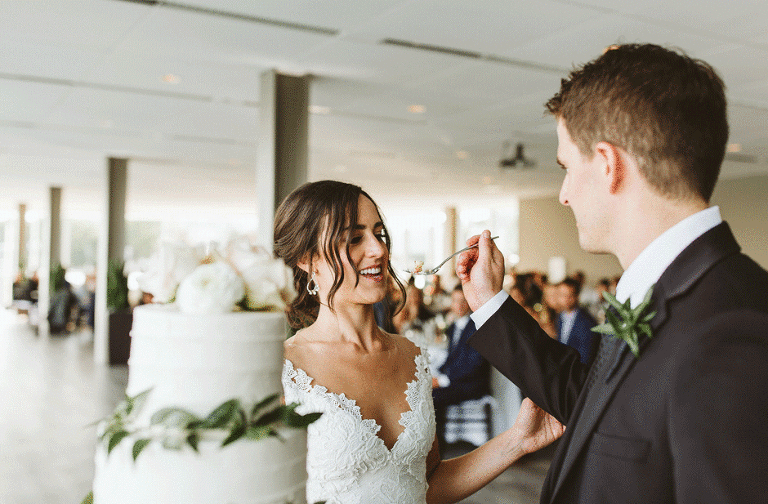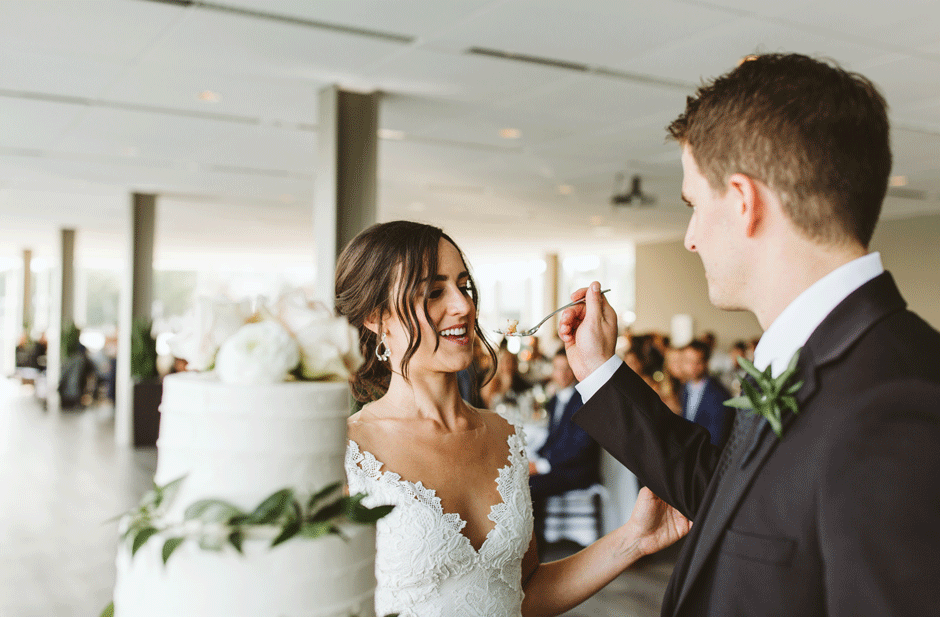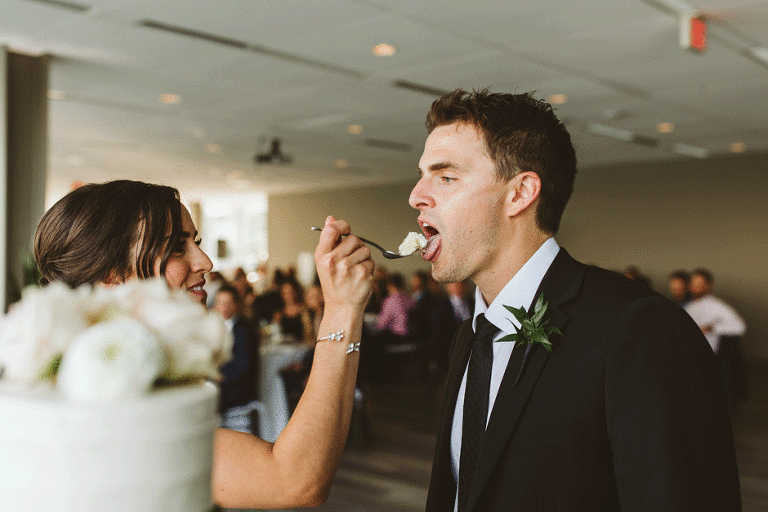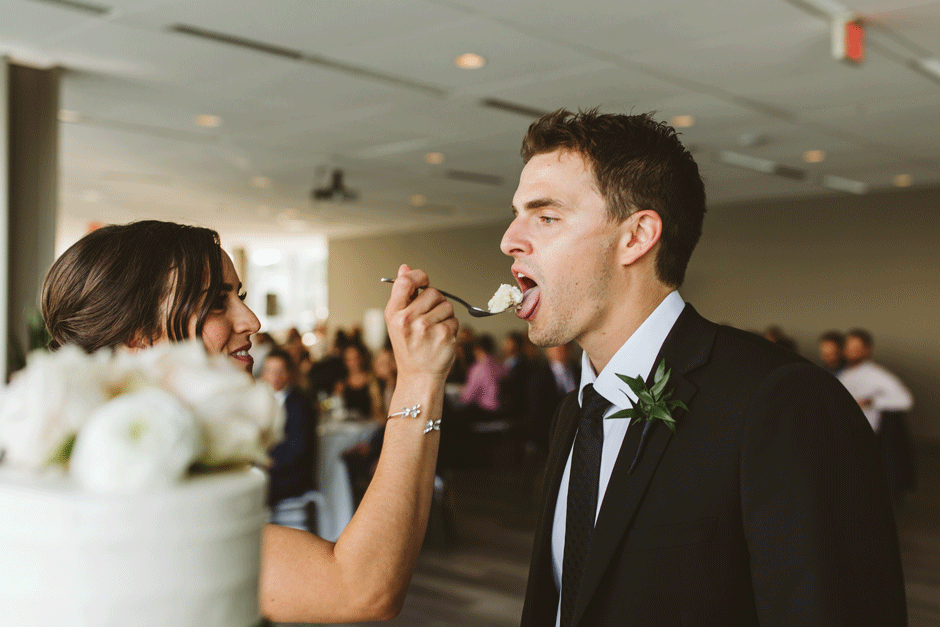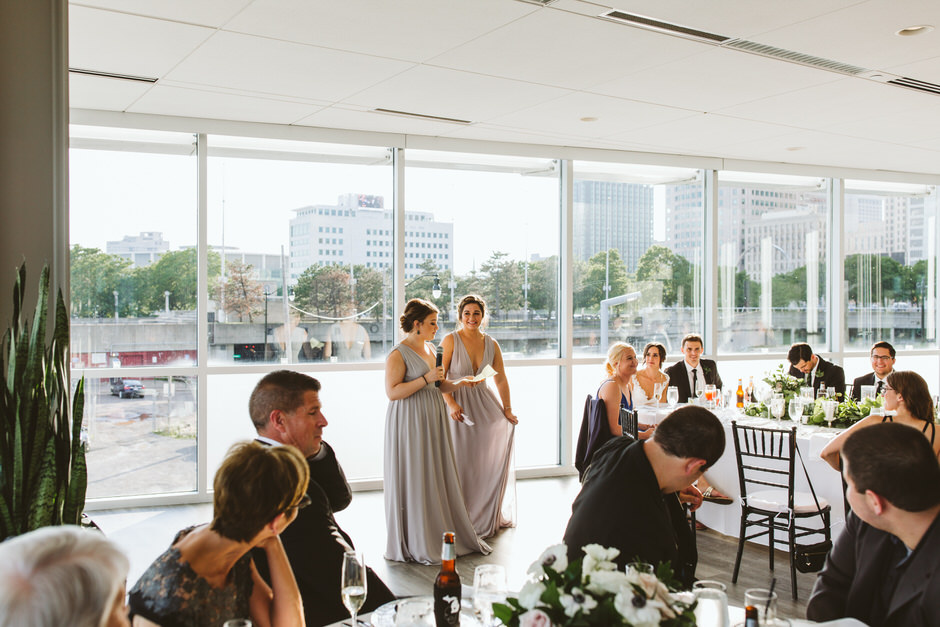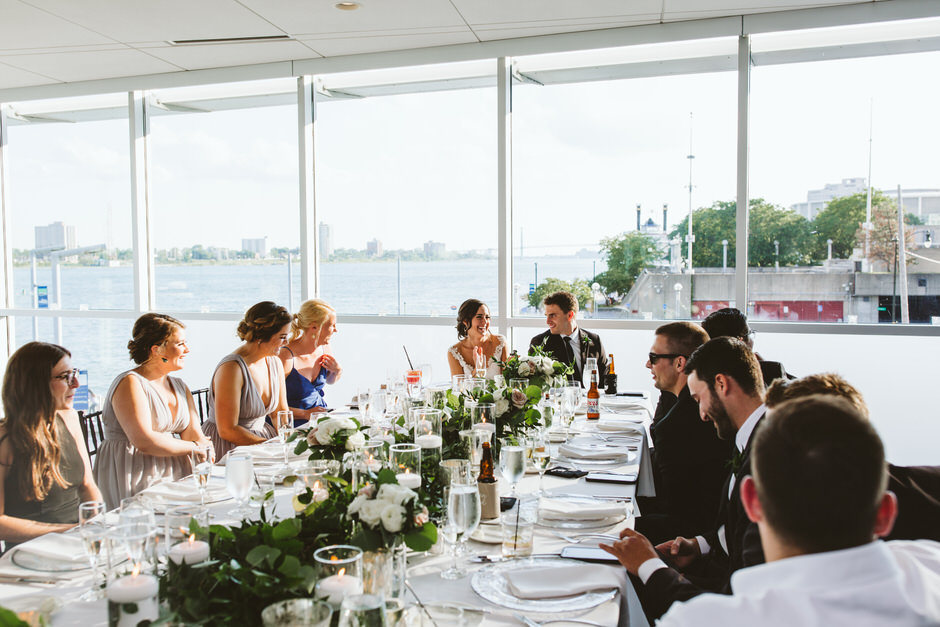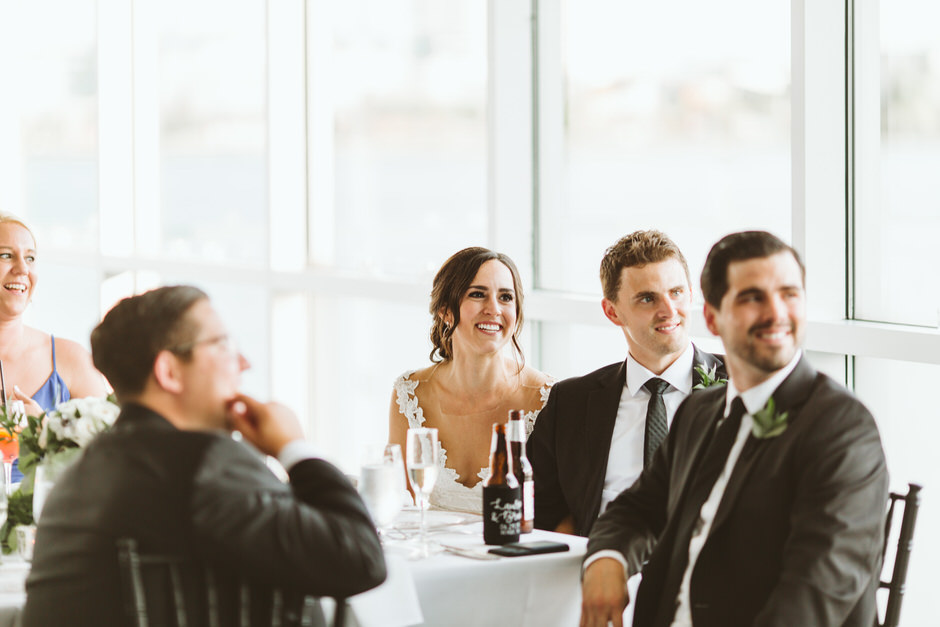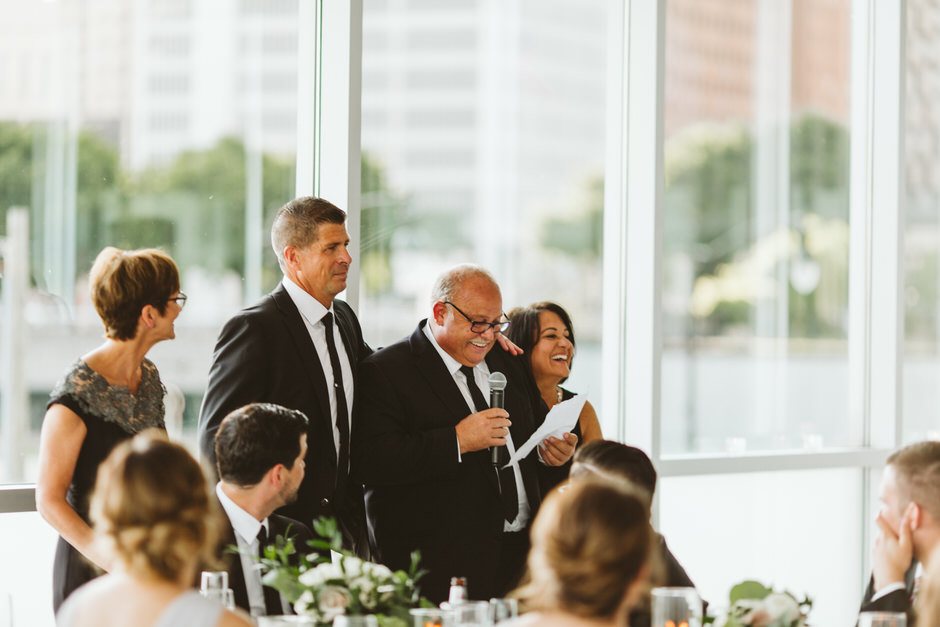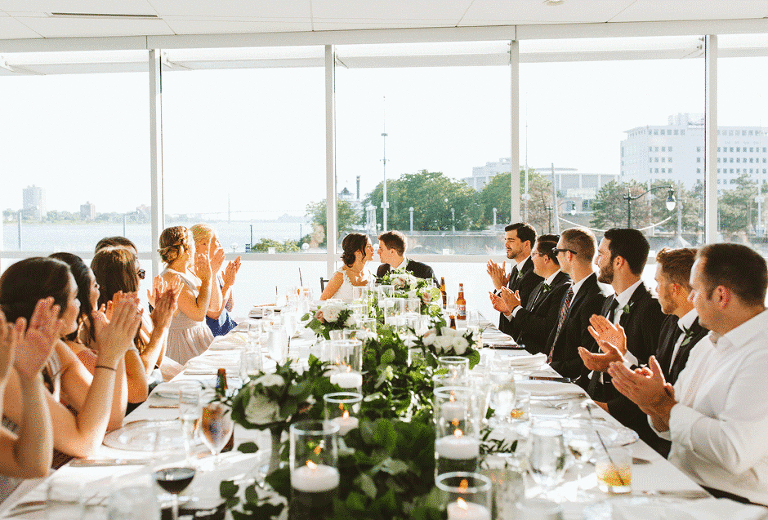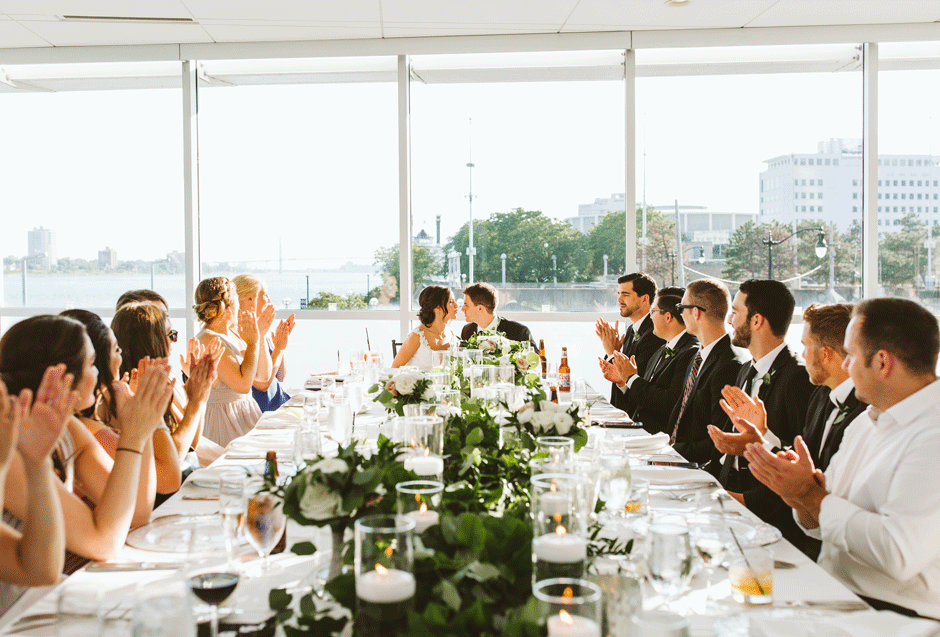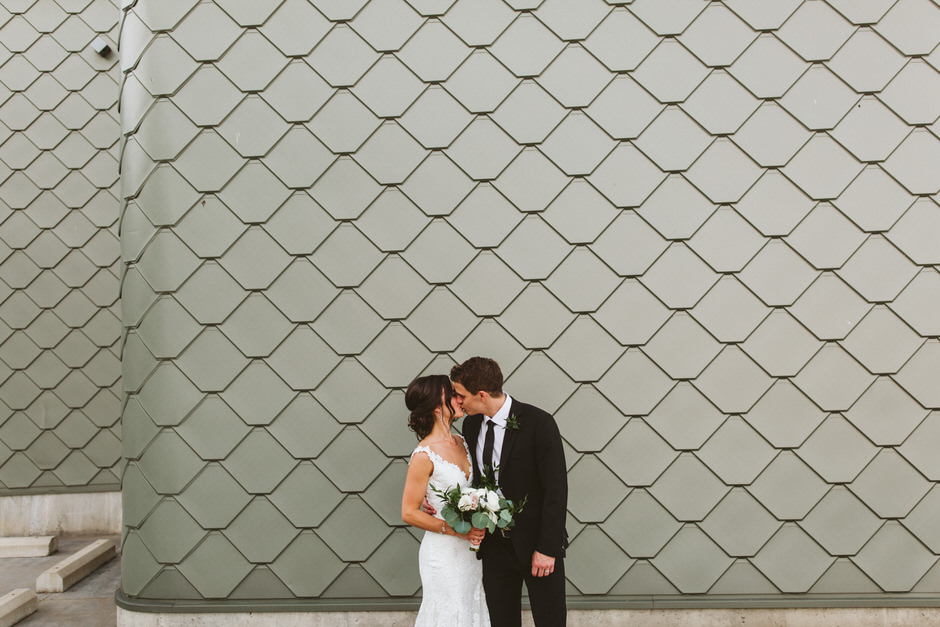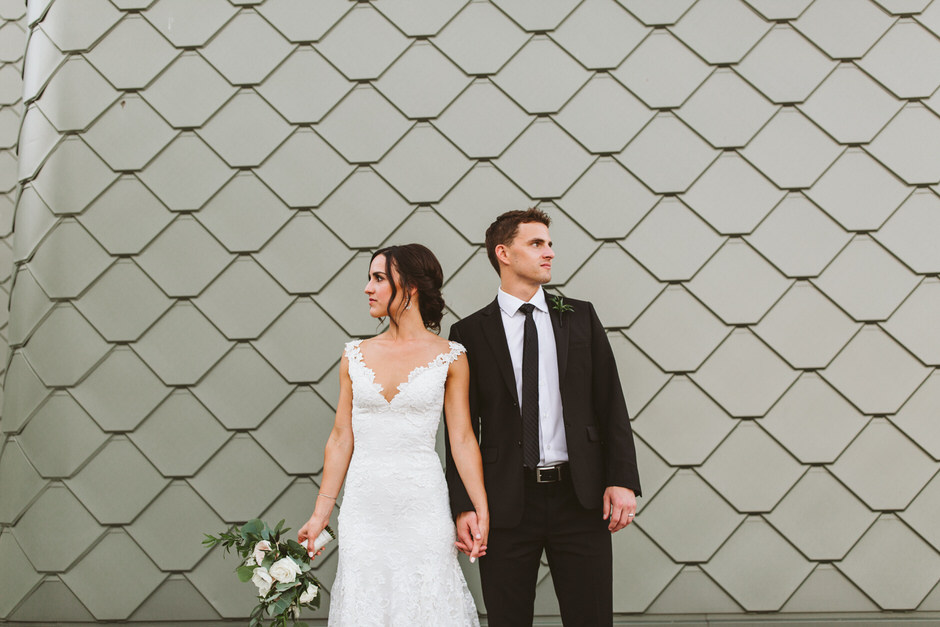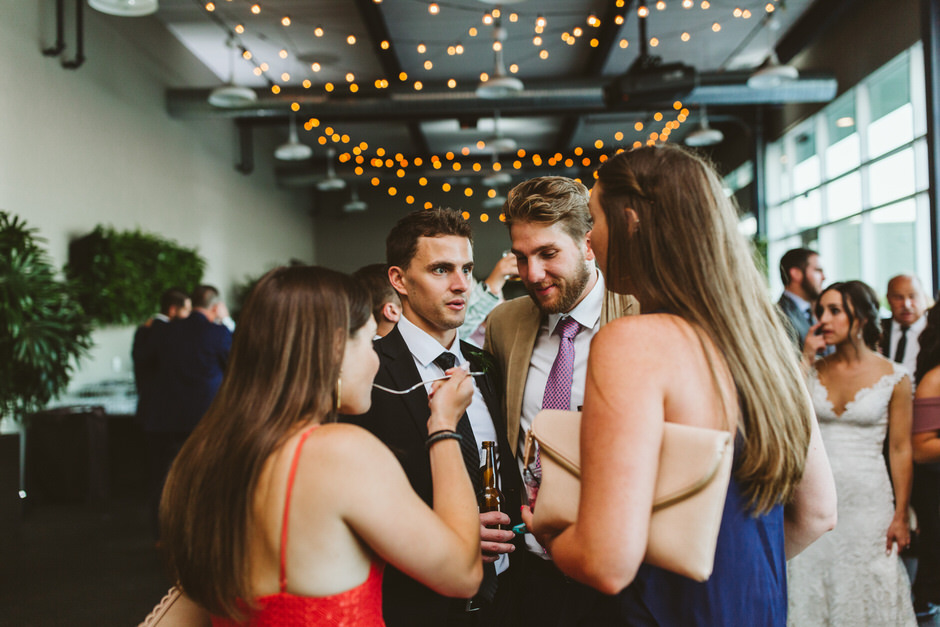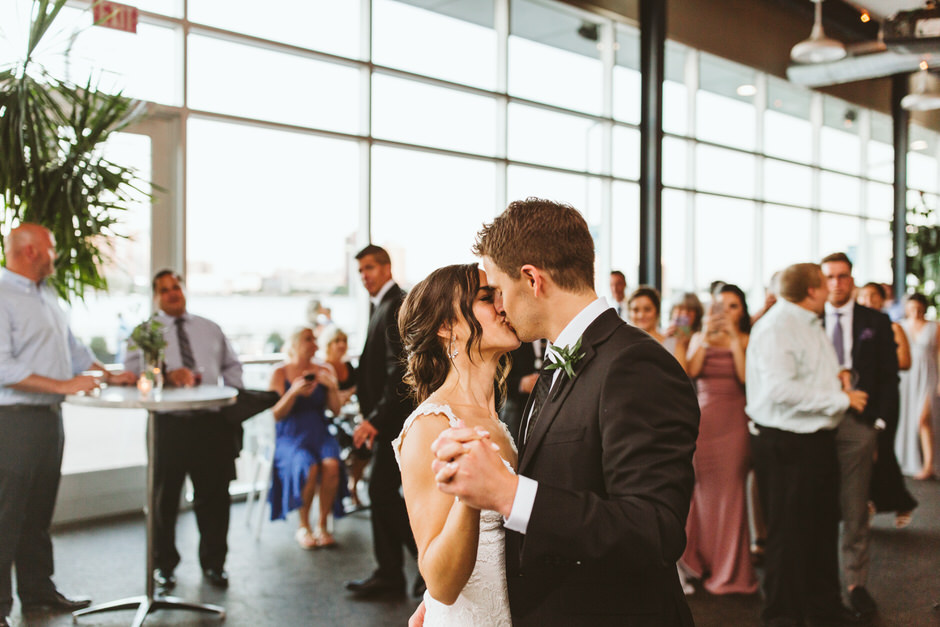 Reception/Dancing/Music: 
We are both big dance floor lovers, so we were all about having good music and lots of dancing. Pro DJ services did an amazing job playing a variety of music that got everyone on the dance floor. The staff at Waterview Loft made sure that no one in our families was without a drink at anytime throughout the night. We still have people coming up to us telling us how much fun they had at our reception. Brad and I didn't want the fun to end, so we invited everyone back to our rooftop suite at The Courtyard to continue the party!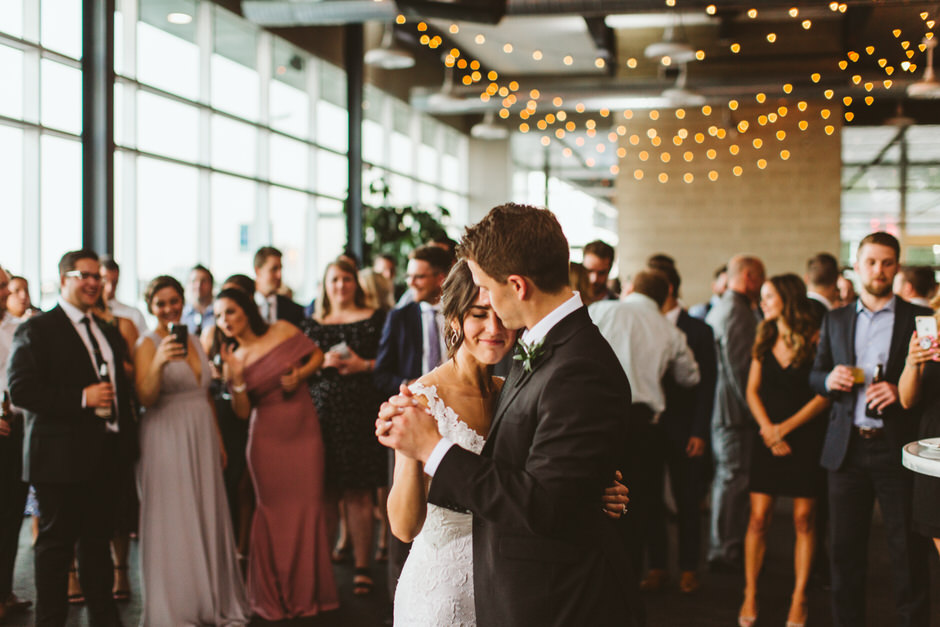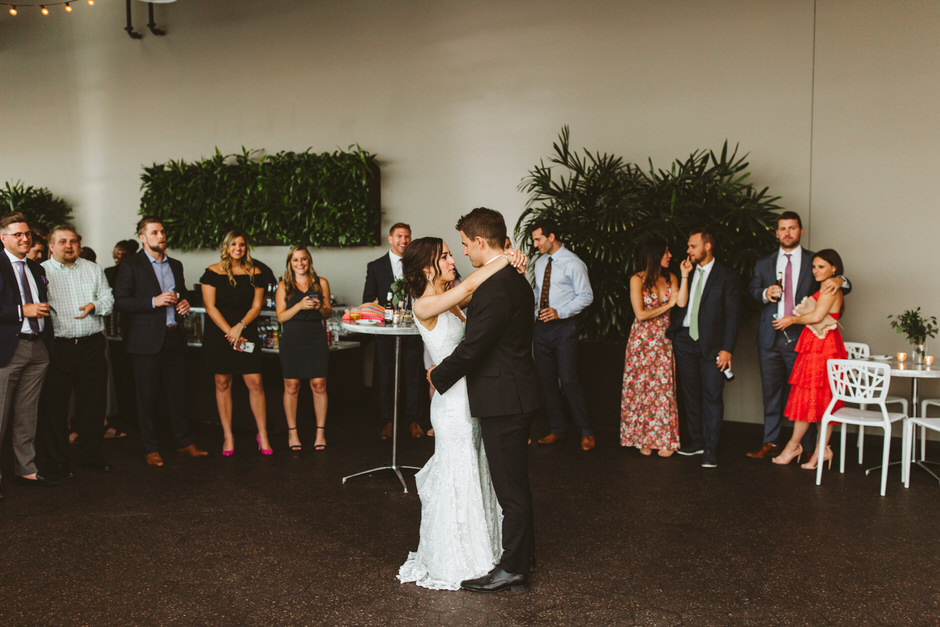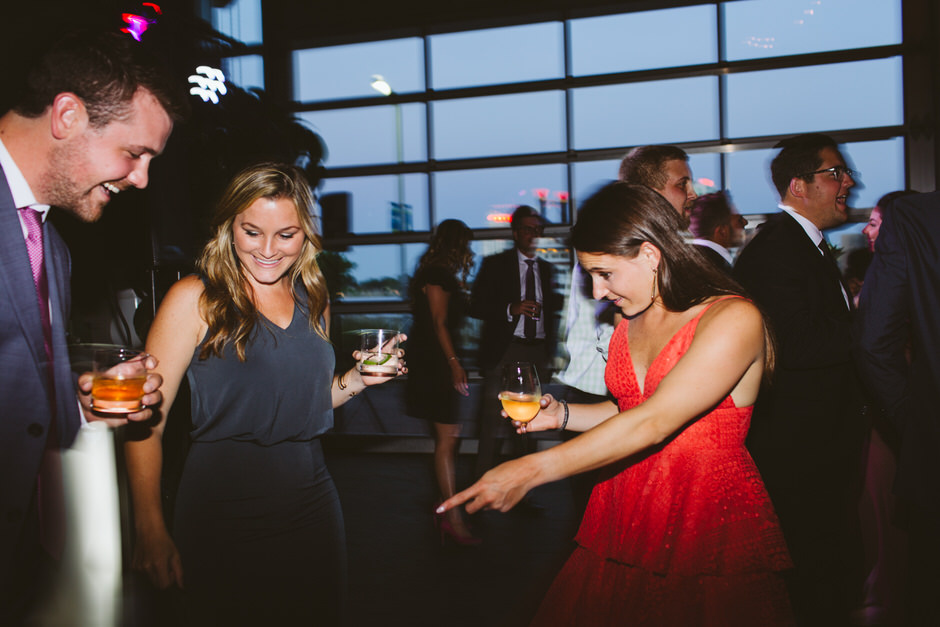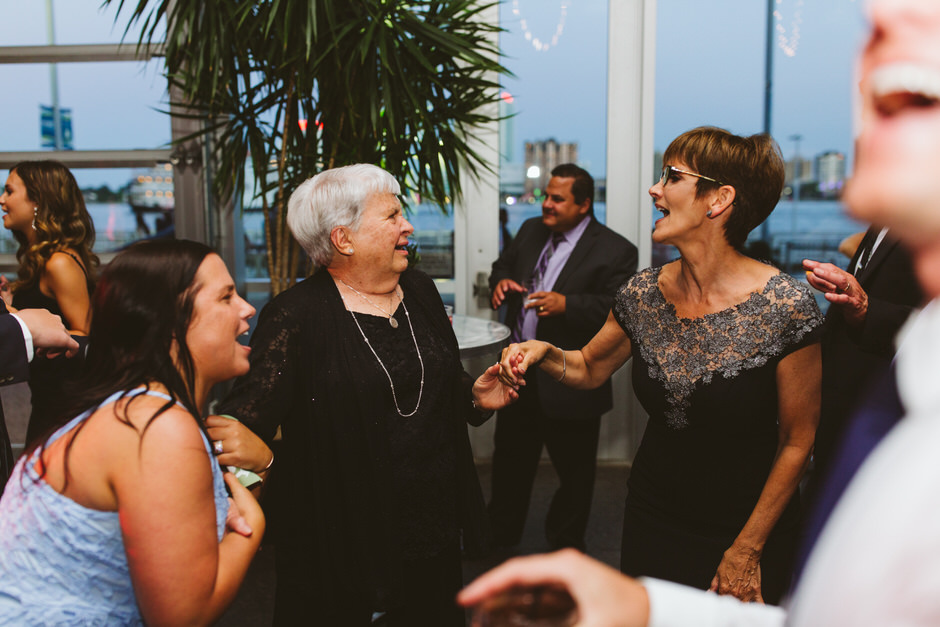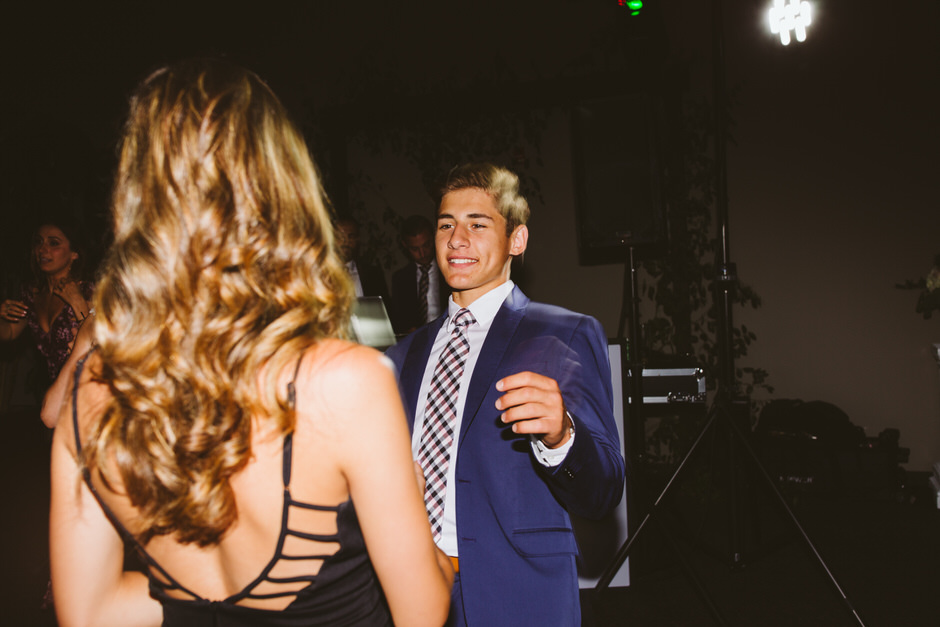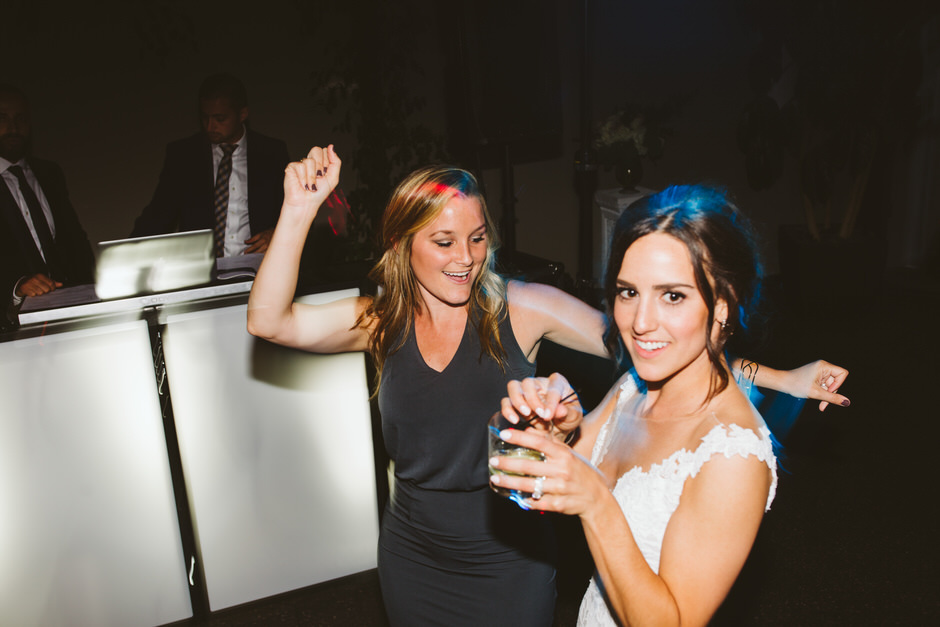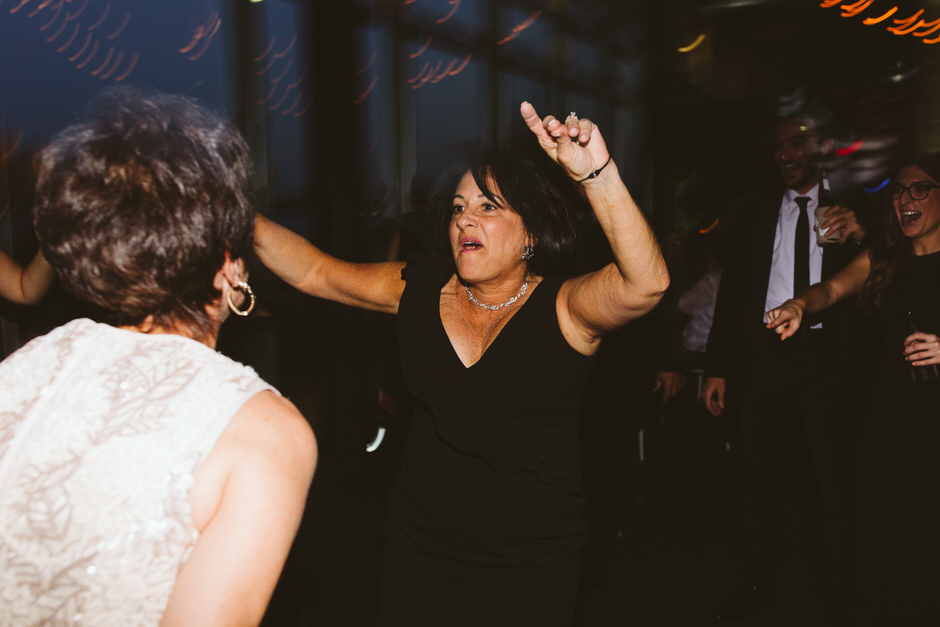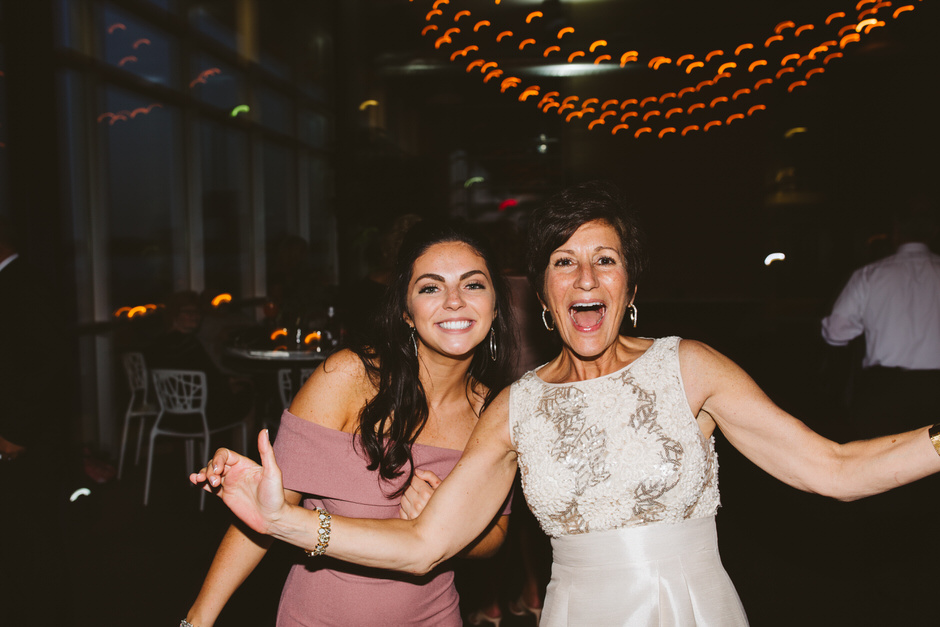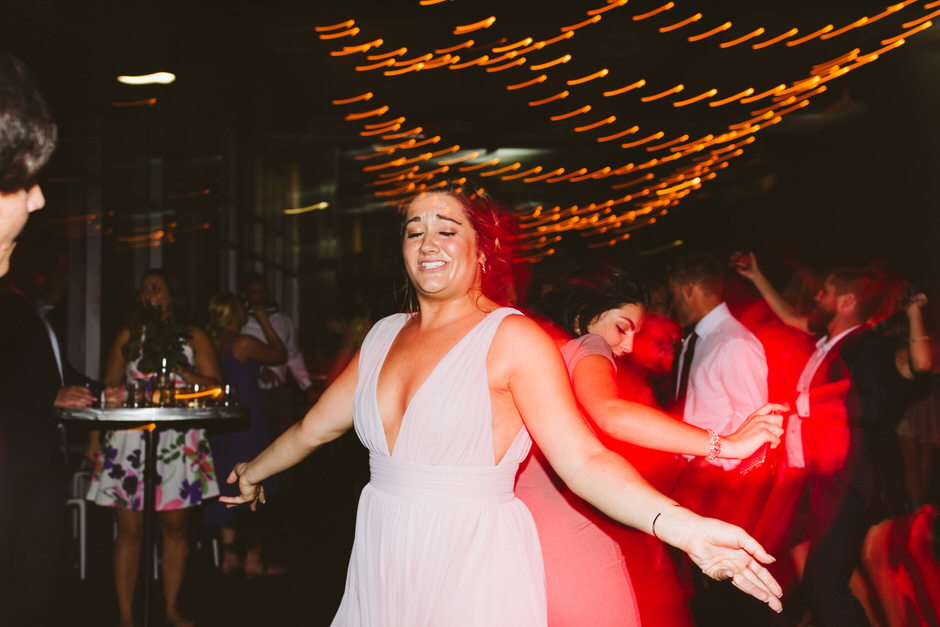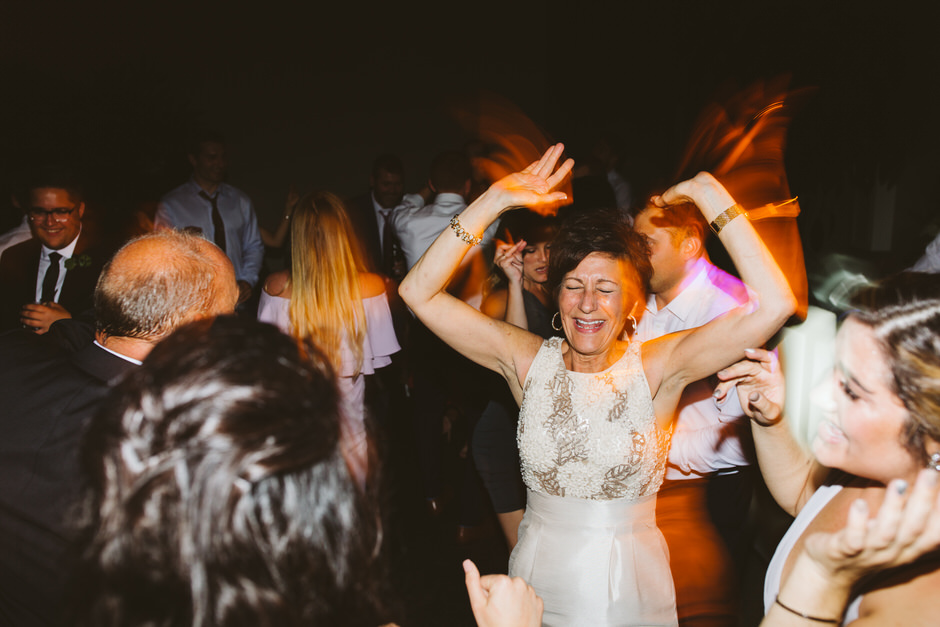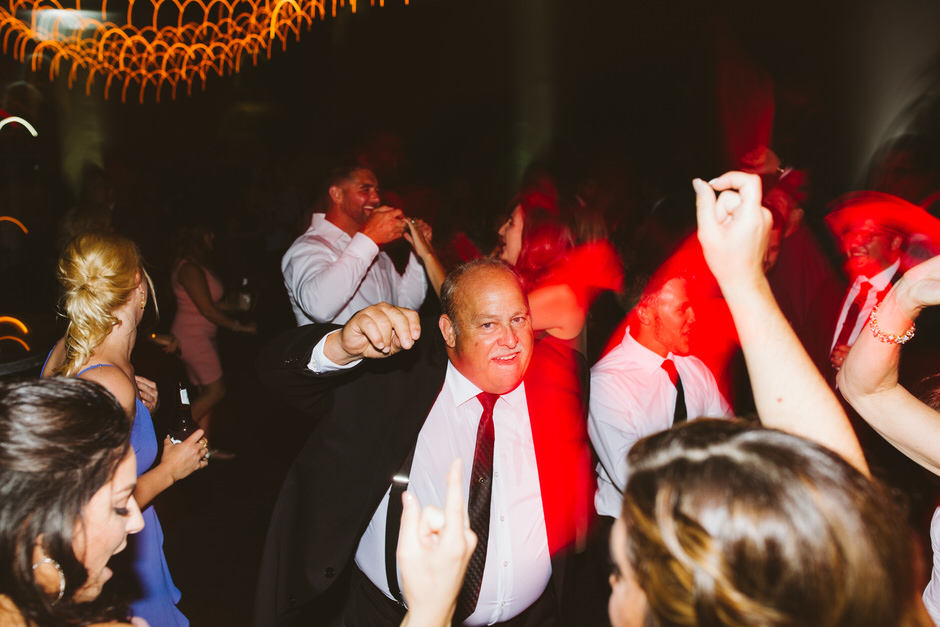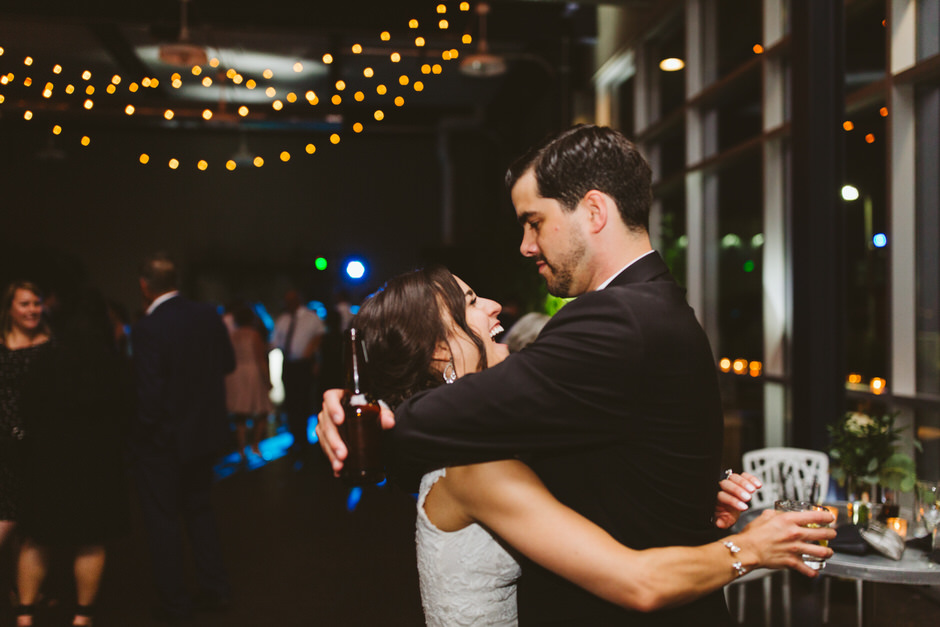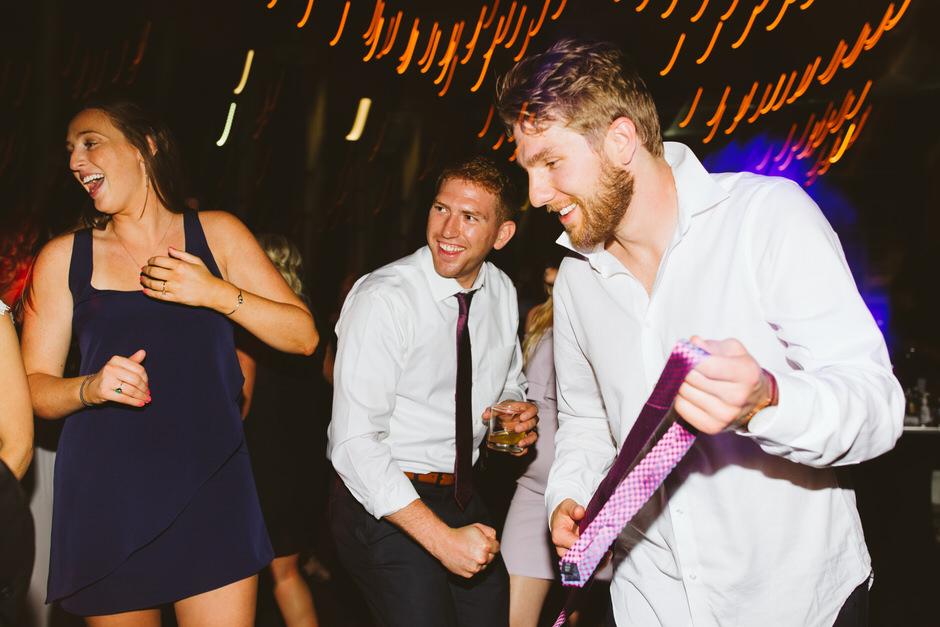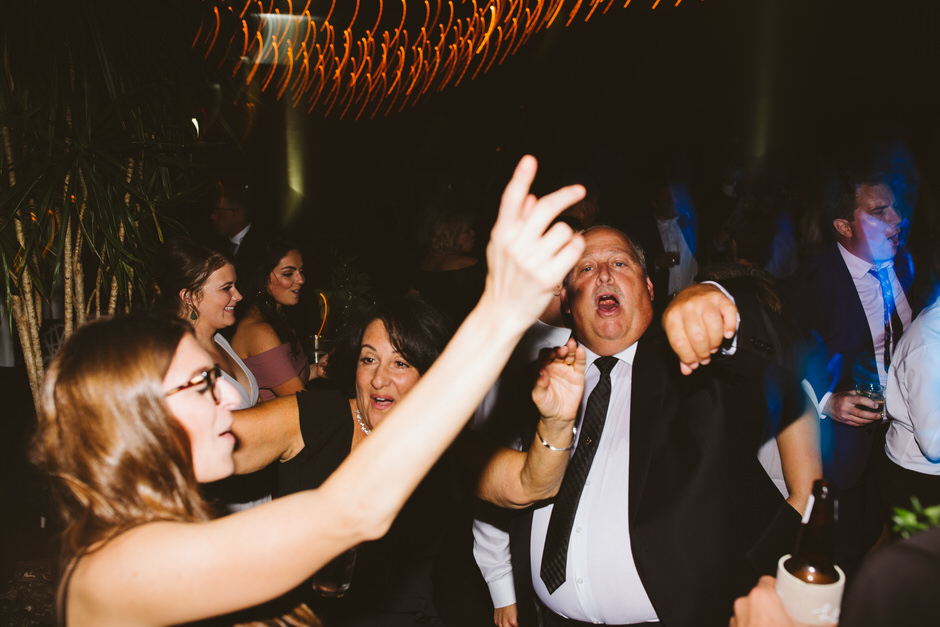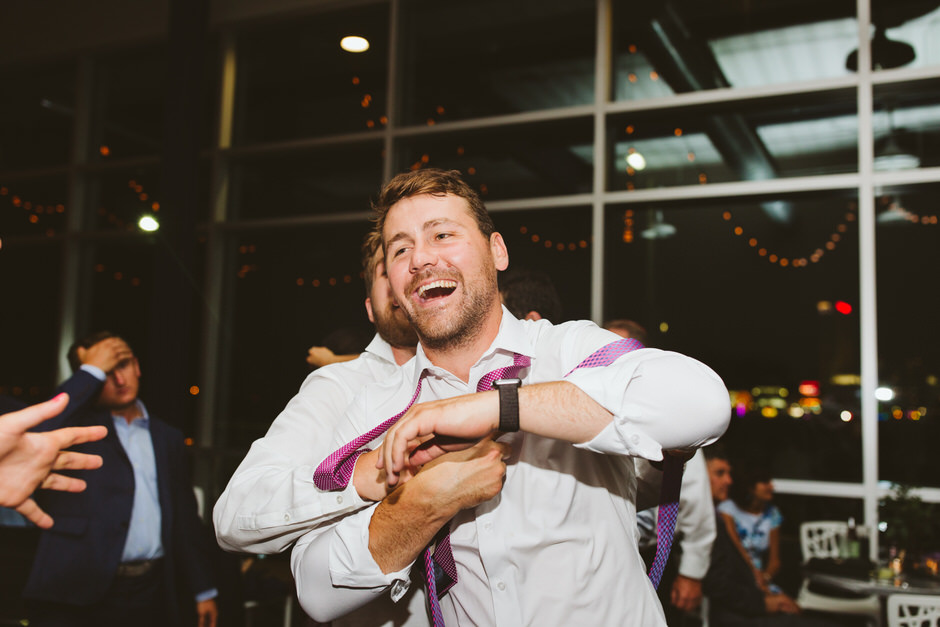 Any Advice for couples planning their wedding?
Don't get caught up thinking you need all the extras you see on the internet. When it's all said and done it's about your love for one another and two families coming together. Everyone says your wedding day goes by fast and it's so true! Take every opportunity you have to soak it all in. Don't forget what the day is all about and most importantly- have fun!
Your Photographer: 
Rachel was AMAZING! First off, she is the most energetic and friendly person we have ever met- even when it was 90 degrees and humid at the end of June. The photos she creates are works of art and you can tell how much she loves what she does through her work. From our engagement session to our wedding day we felt so comfortable; almost like we were just living our lives and she happened to be following us around taking pictures of it. Brad and the groomsmen tend to feed off each other but Rachel did an awesome job at keeping them in check while letting them have fun. She was full of advice during the planning process and kept us all on schedule while she captured our day perfectly!