Apple Blossom Chapel and Gardens Wedding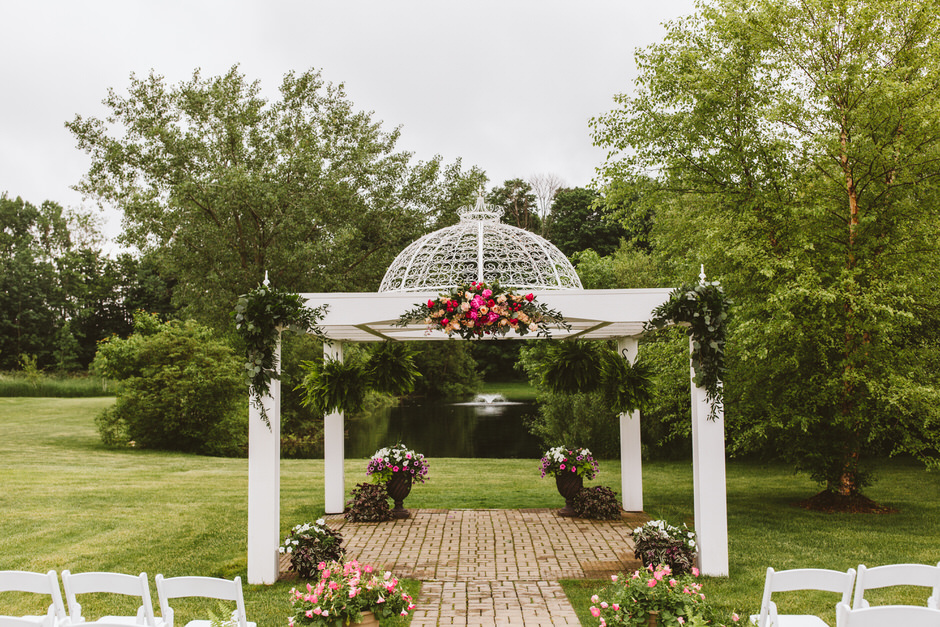 The Love Story:
We met through our family friend or Alex's cousin Minu. Initially, we were texting, which then turned to phone /Skype conversation. From getting to know each other for over a month we realized that we liked each other enough to meet up. Alex who lives in Maryland wanted to meet me in Michigan while I was on spring break. Me, on the other hand, wanted to visit Disney World so I asked him to meet me in Orlando. That way if things don't go too well between us we will be surrounded by things that we can both enjoy as it was our first time at the place. Few days before our trip Alex surprised me with tickets to Disney World, I was thrilled that he was not opposed to the idea and it felt like we were both taking a leap or a chance. To us, the short time in Florida felt like an adventure and everything so unreal. We realized that we want our relationship to grow even though it'll be long distance. We saw a future with us in it.
Venue:
Apple Blossom Chapel and Gardens is a beautiful place where guests would have a wonderful time strolling around and exploring the garden. It's a great place for pictures, and someone may even discover a place for playing golf frisbee.
The Decor:
Katie who works for Apple Blossom helped me to pick out the centerpieces and arranged them for the reception. The theme was blush and gold to create charm and elegance for the wedding.
Bride's Dress
The dress I bought is sweetheart neckline, ballroom style in ivory, Oleg Cassini collection, picked by my mother and sister in law at David's Bridal. It was the last dress I tried on that day and when I was asked to close my eyes and picture myself walking towards Alex wearing it, I said yes to that.
Groom's Suit
The grooms suit was from Express, slim khaki wool-linen blend jacket.
The Ceremony: How did it go? Anything special?
Flower girls were the crowds favorite, as they ran away from the aisle and later chased down by their mothers. It was supposed to rain the whole day but two hours before the start of the ceremony the rain stopped. The vow we took made us almost cry. Overall everything went smoothly and on time.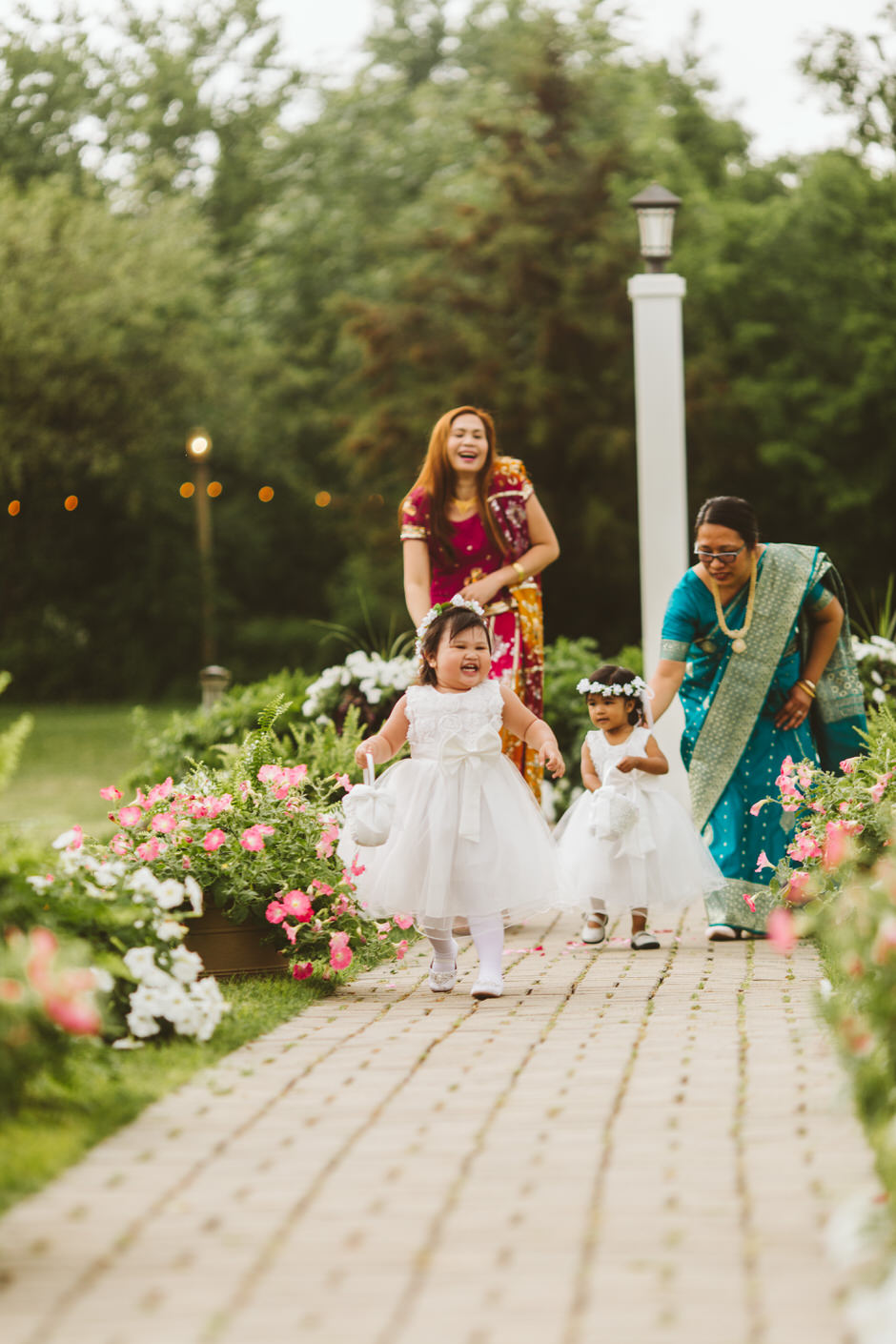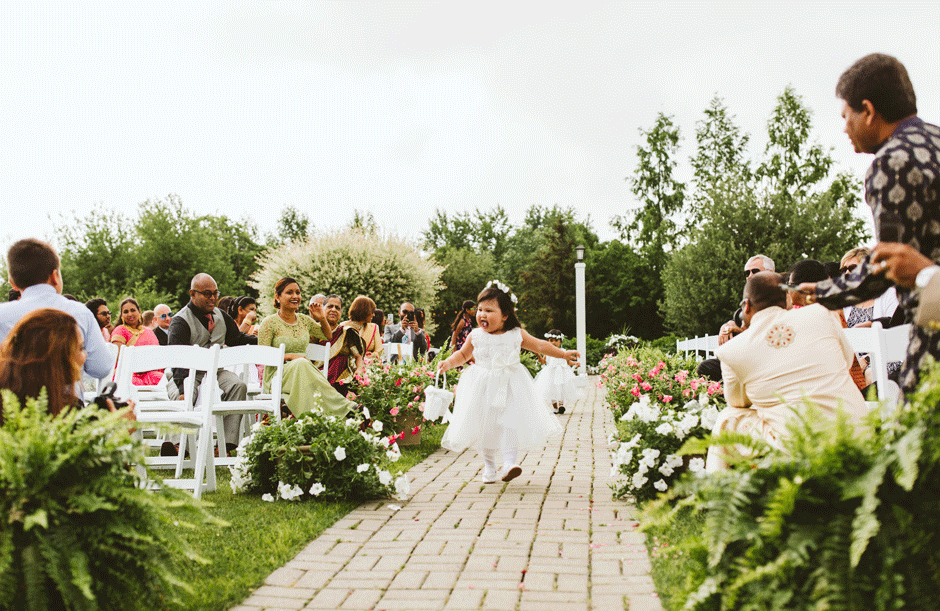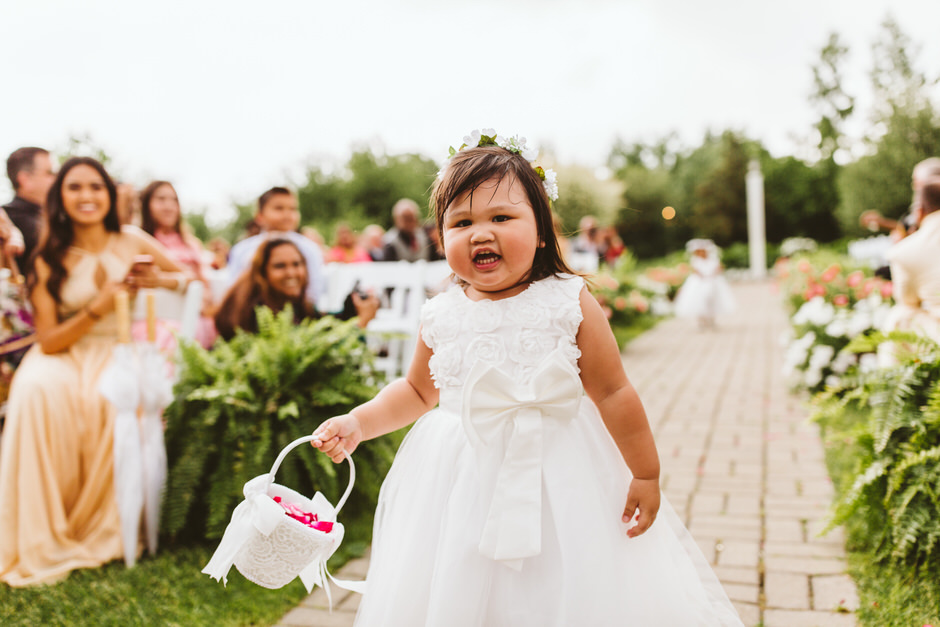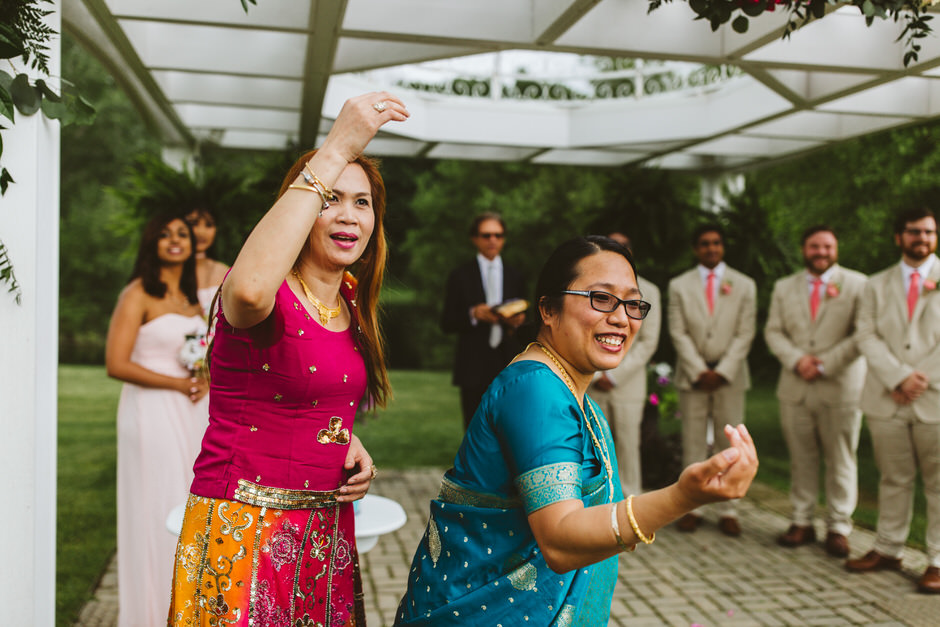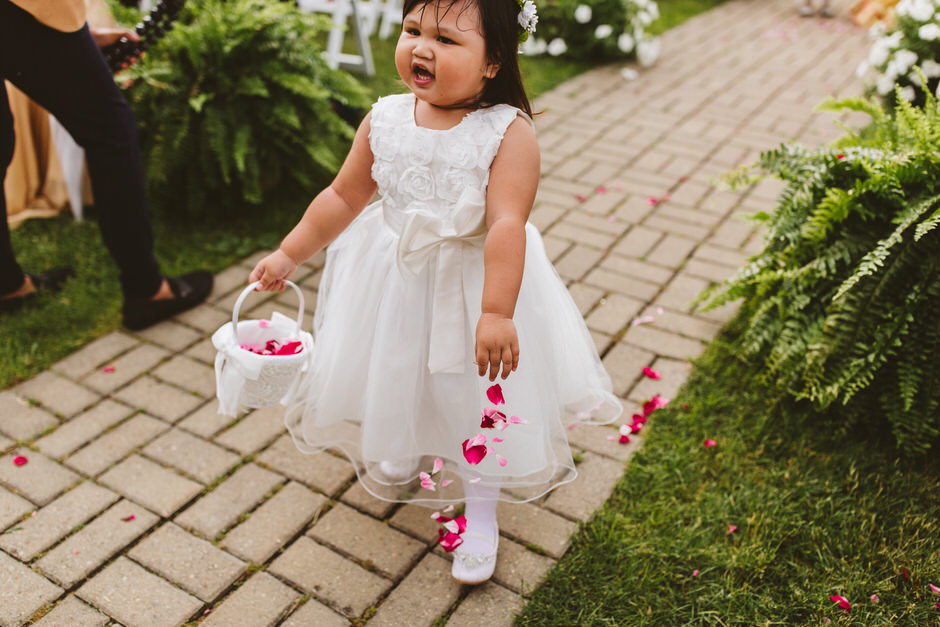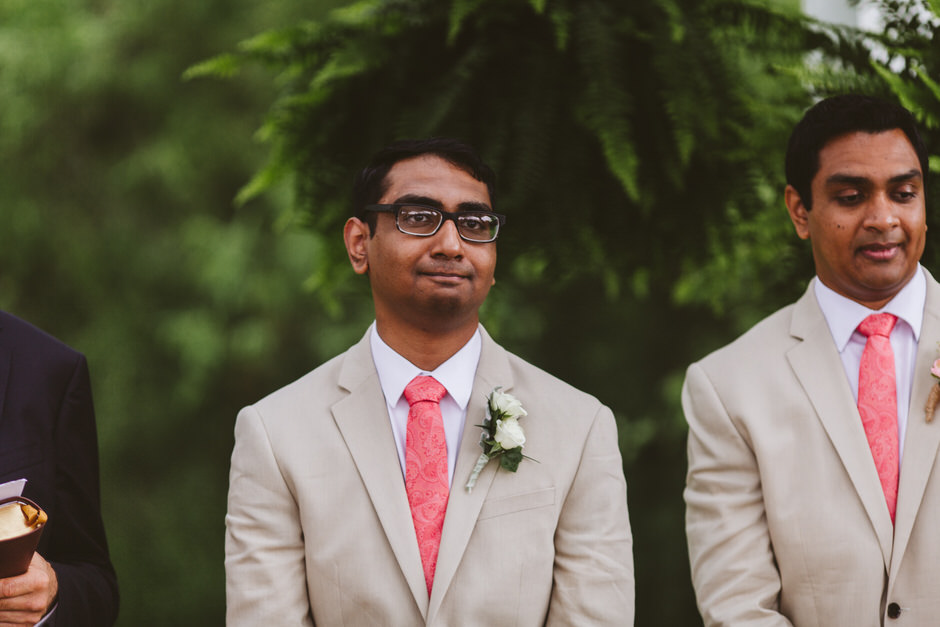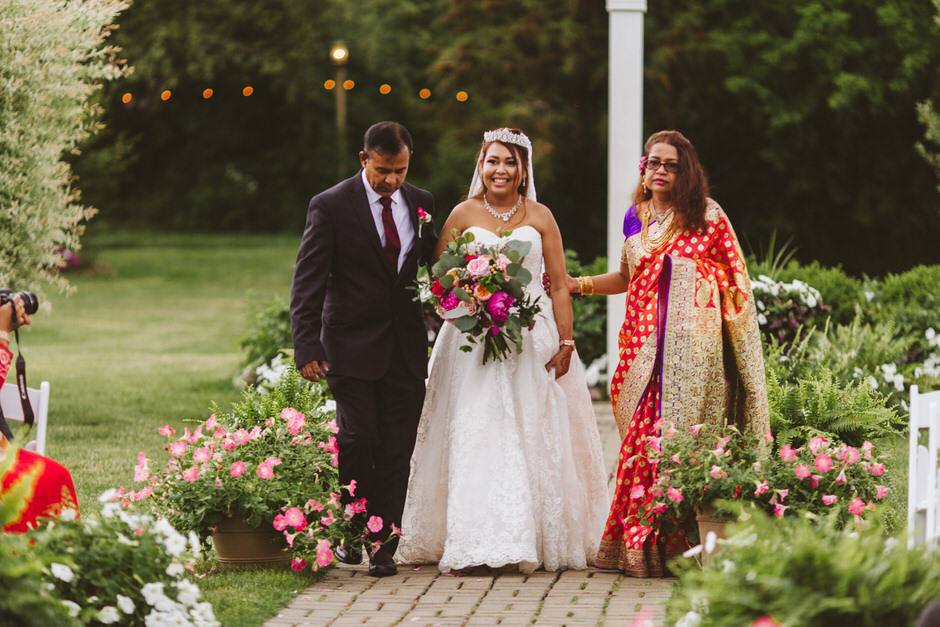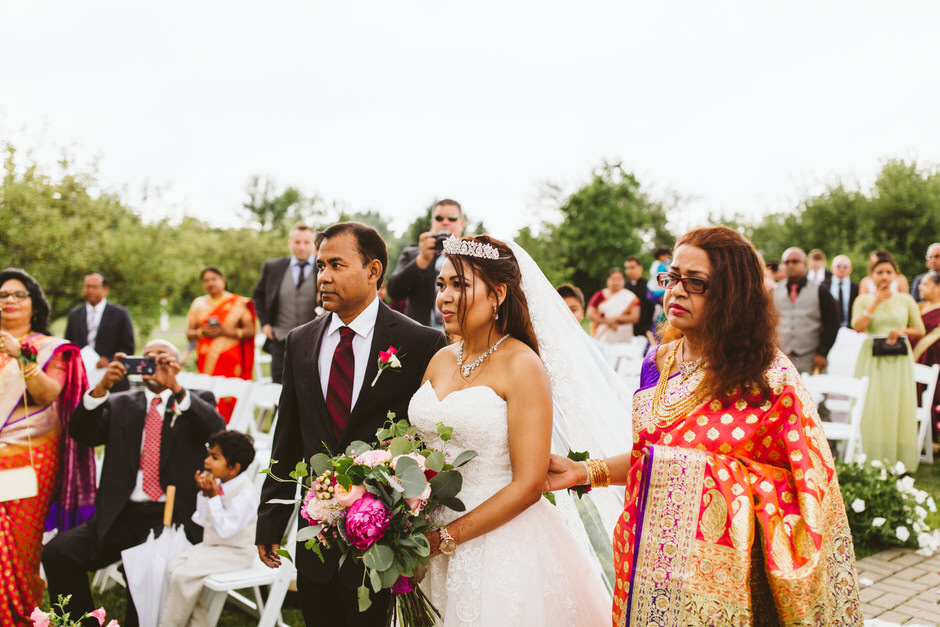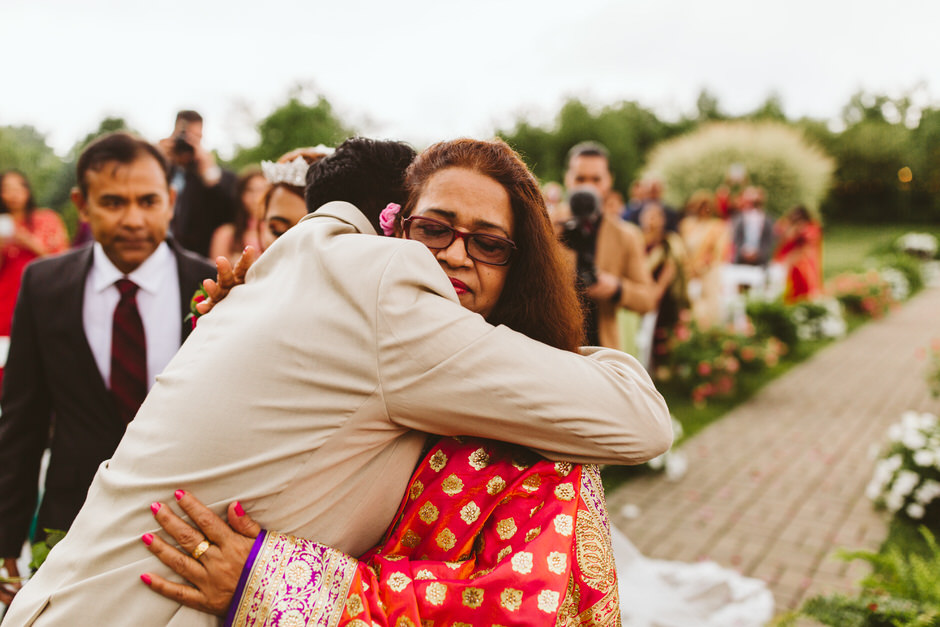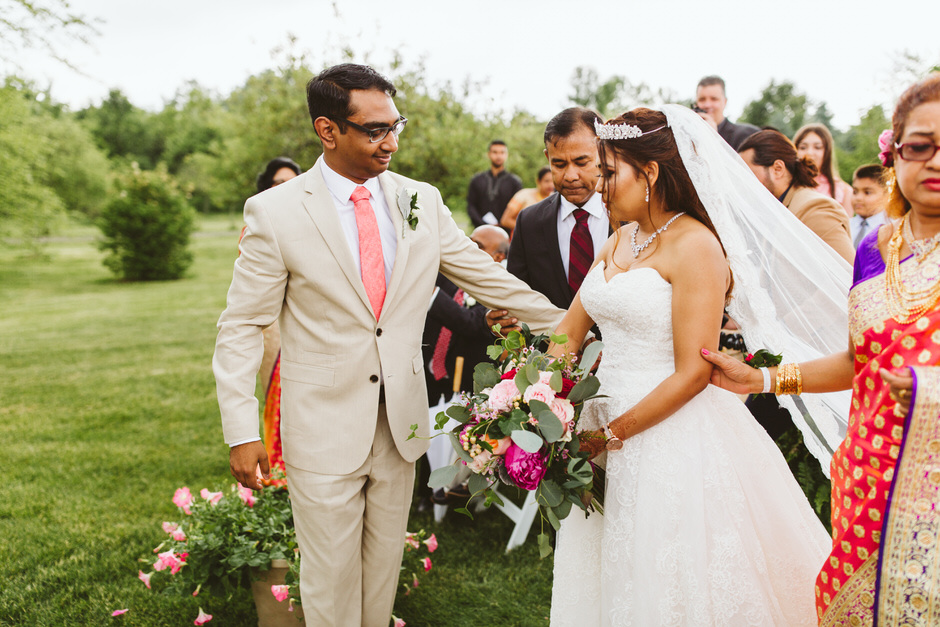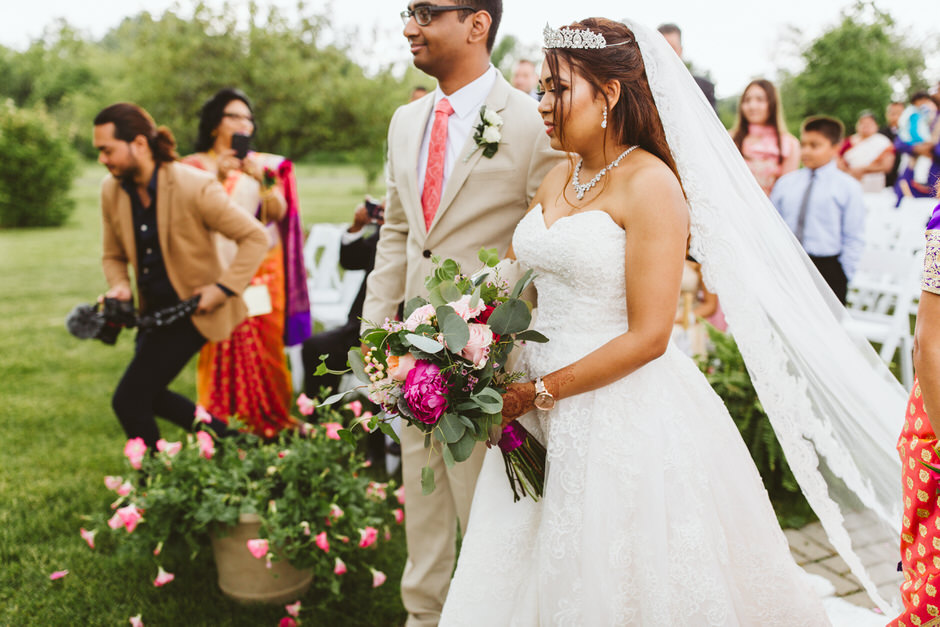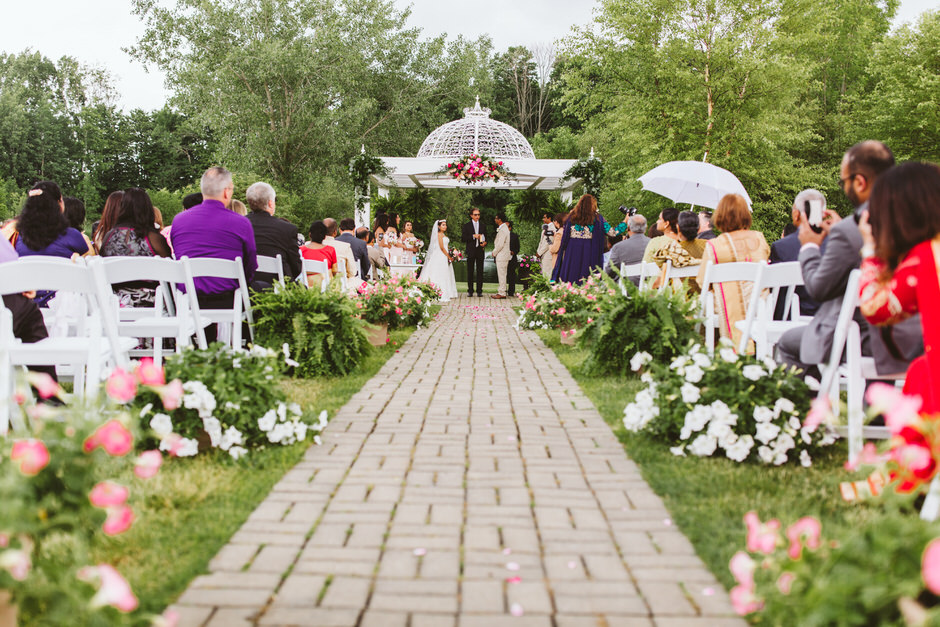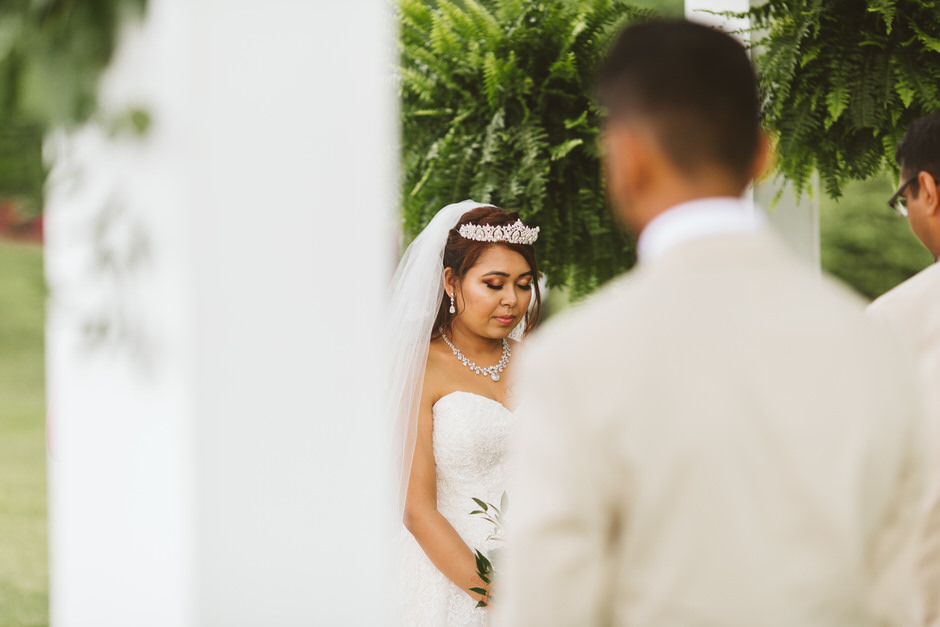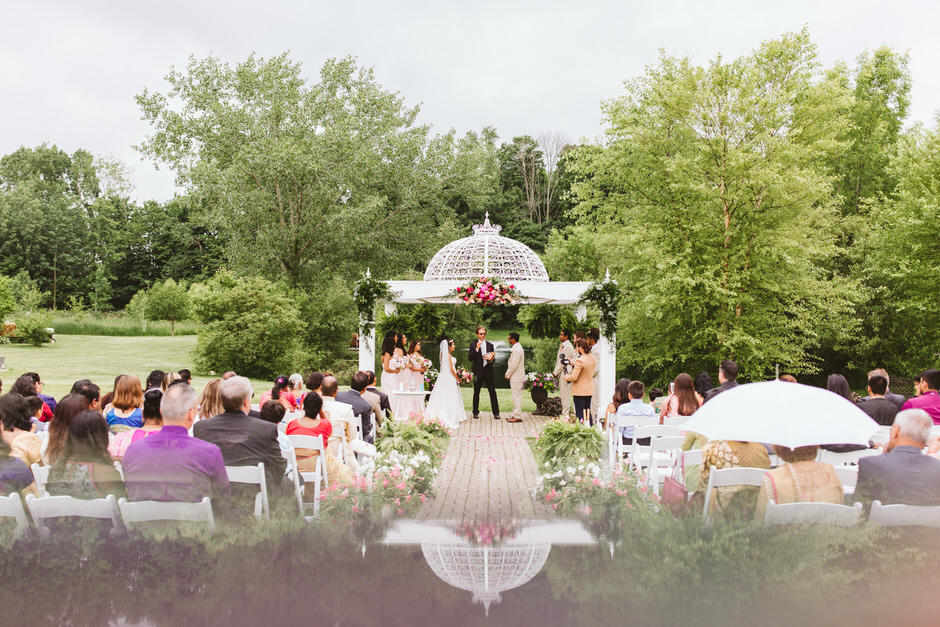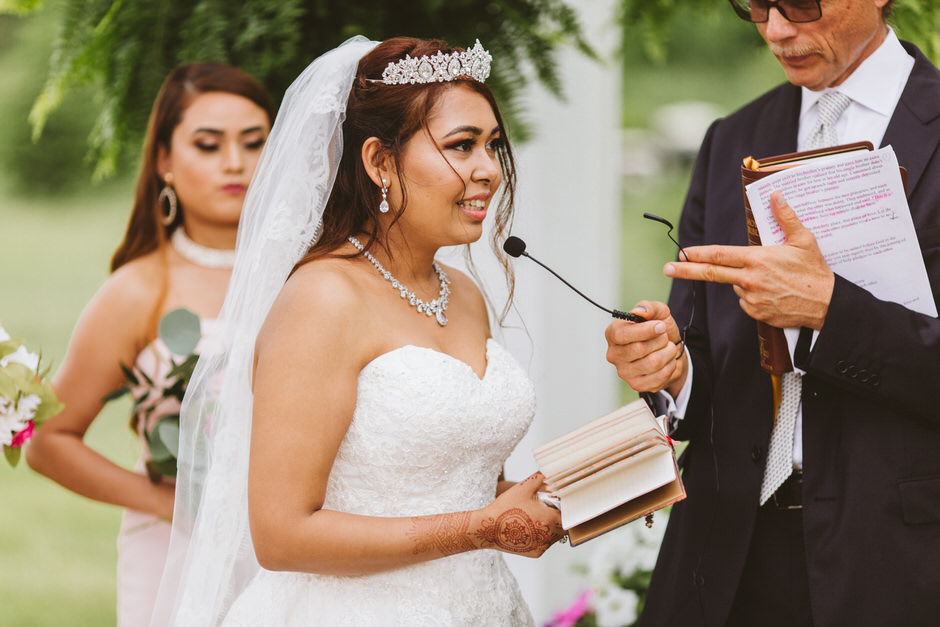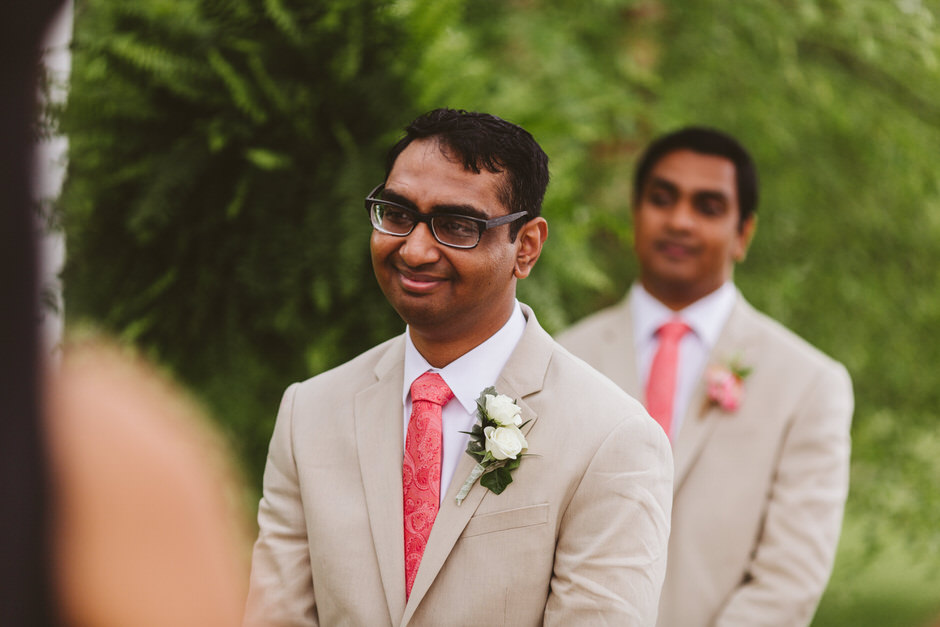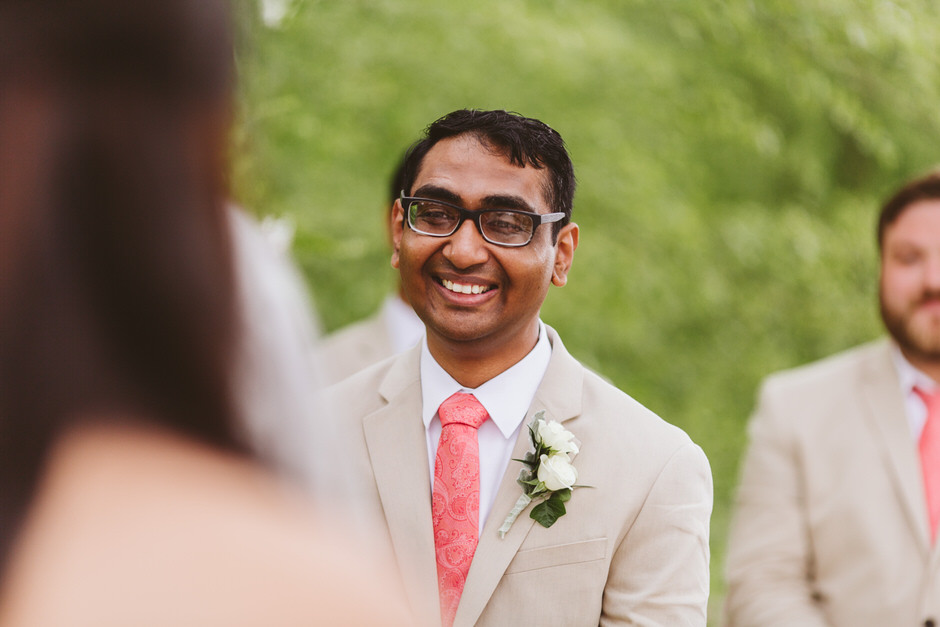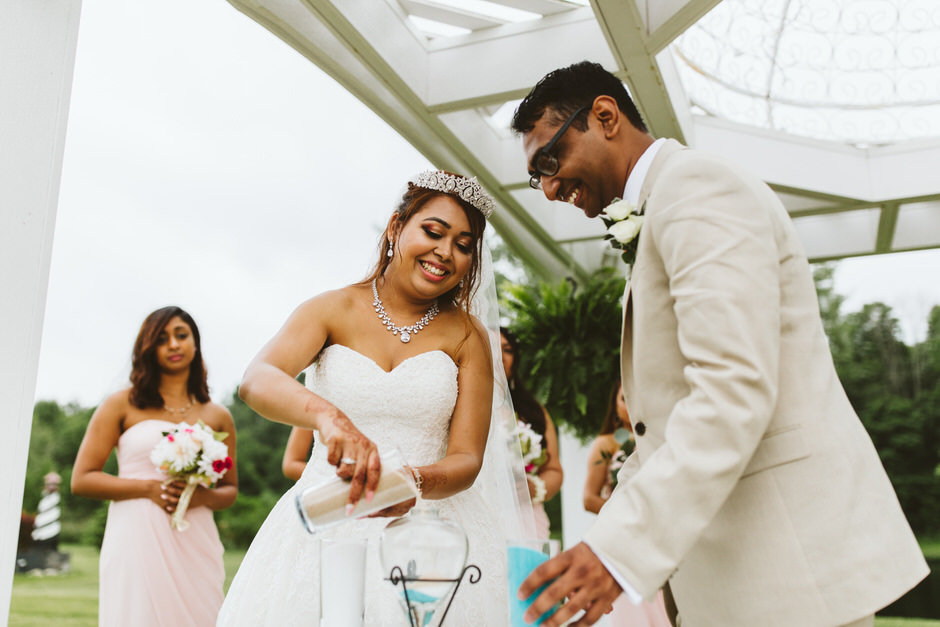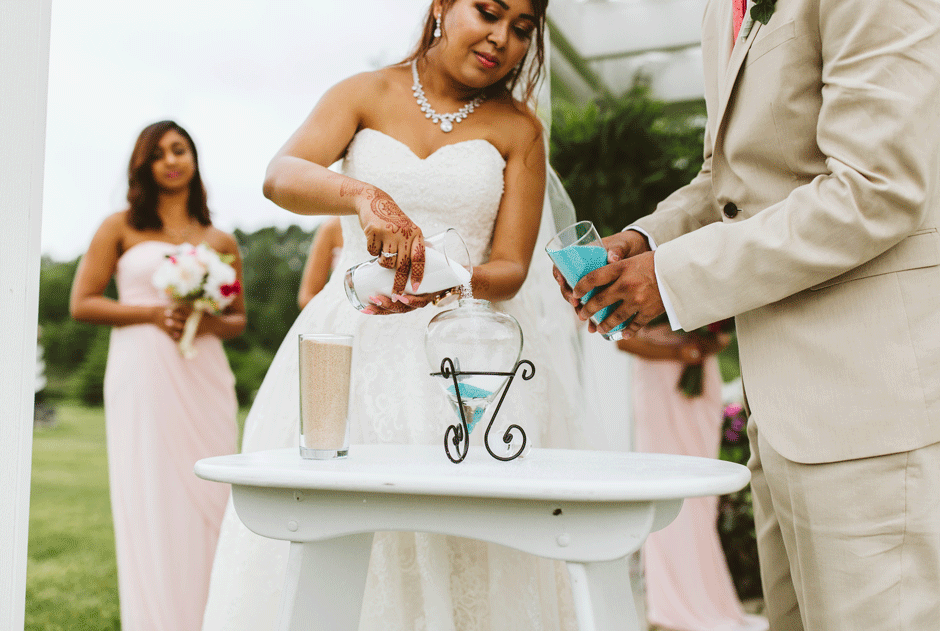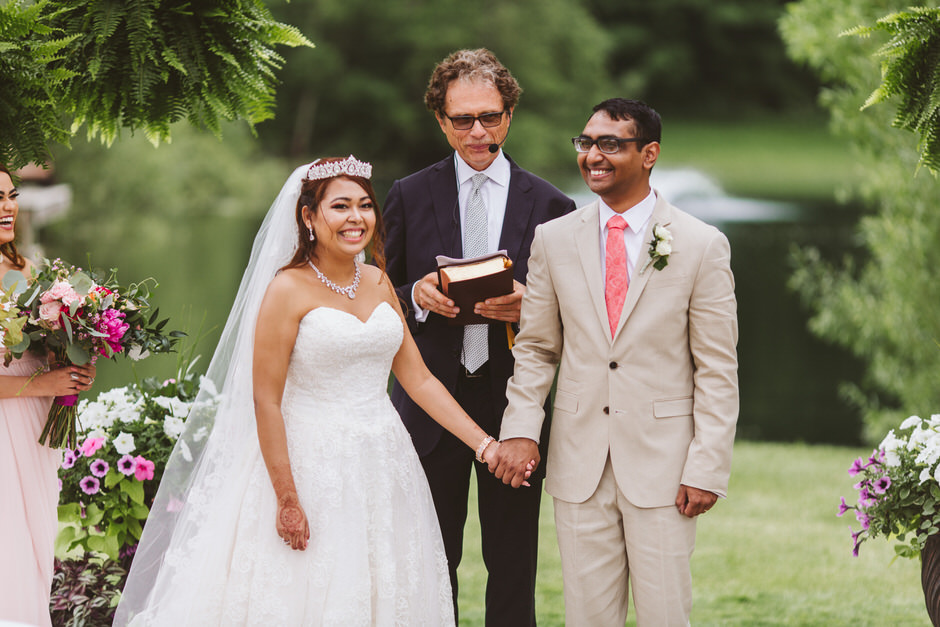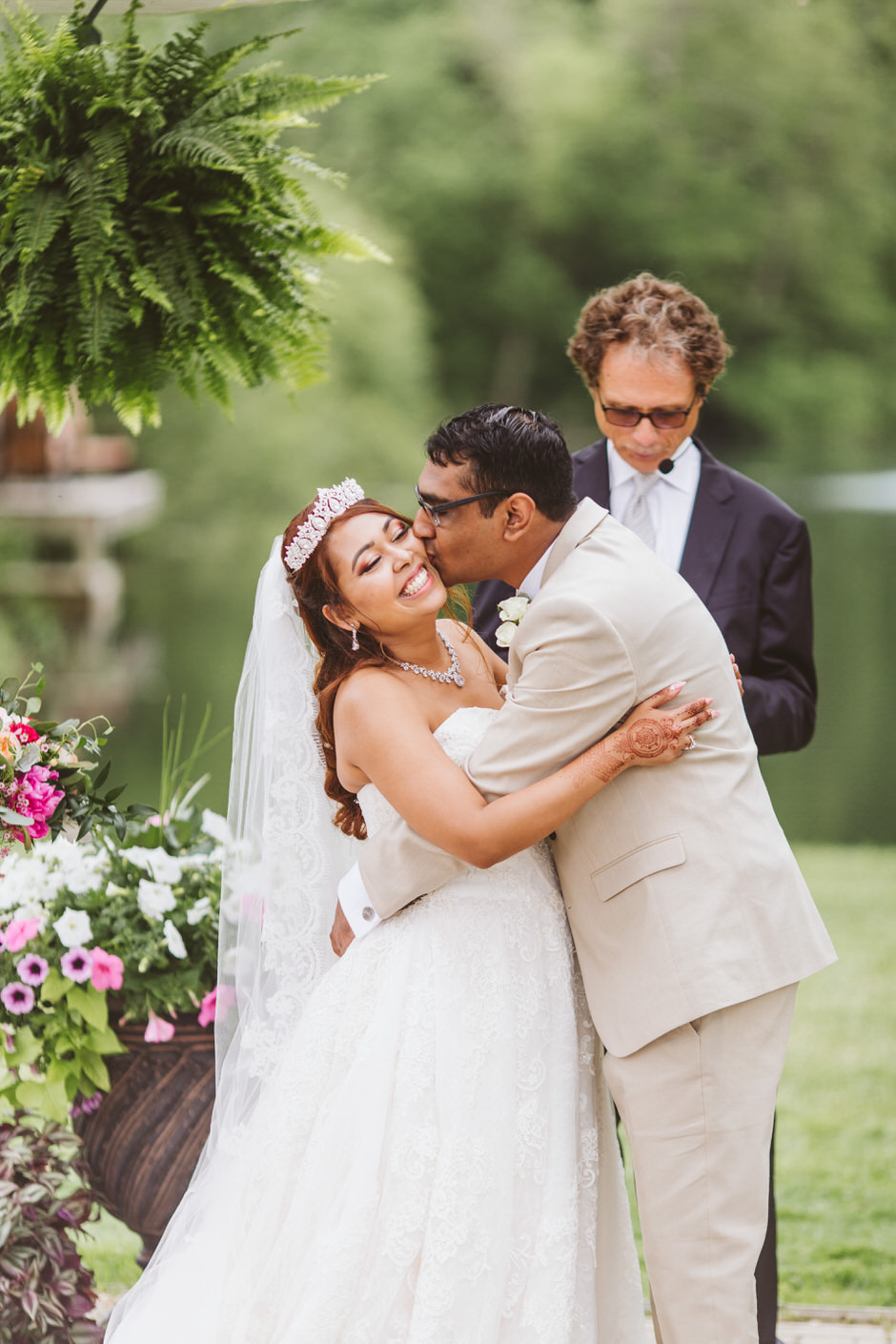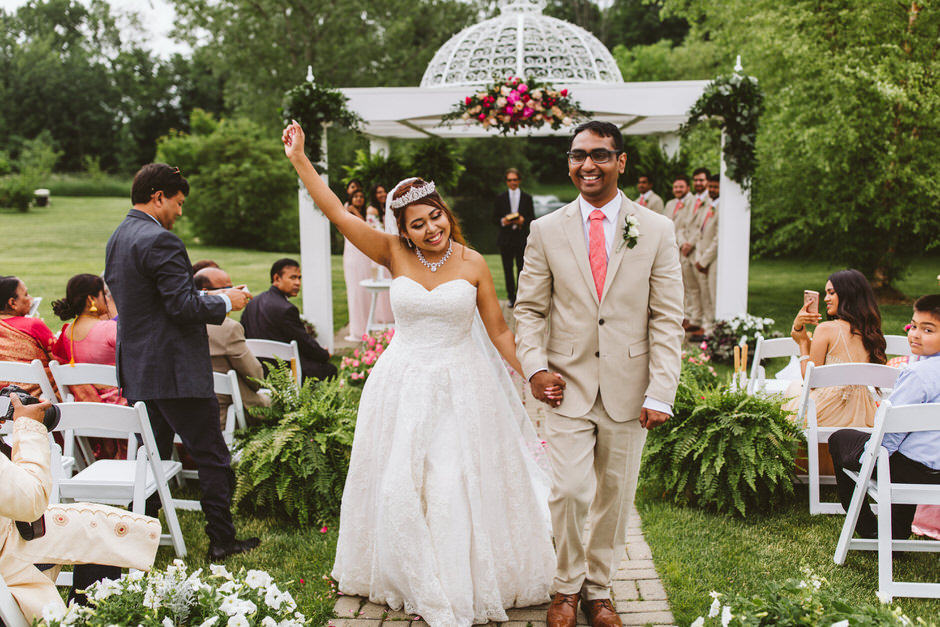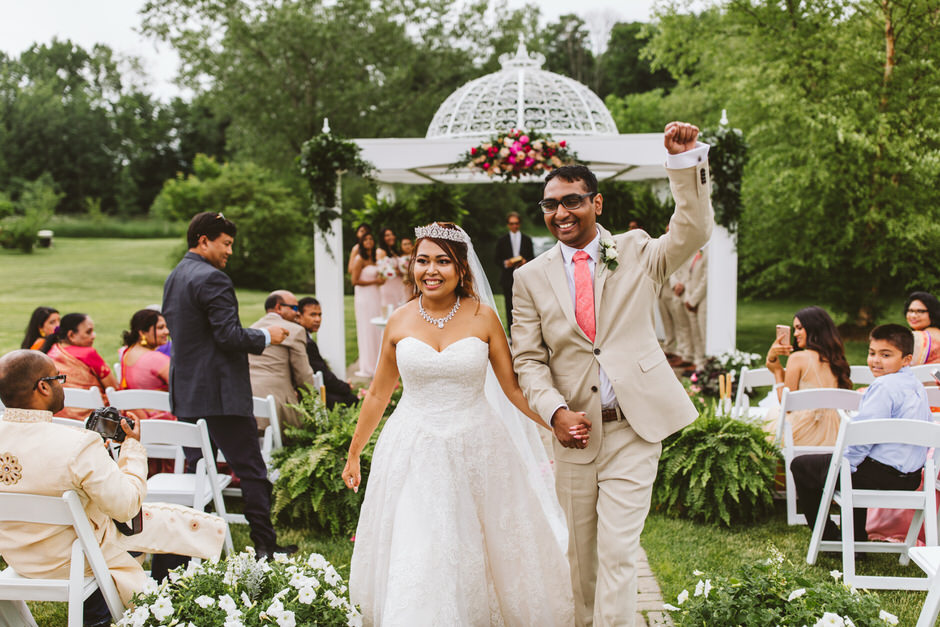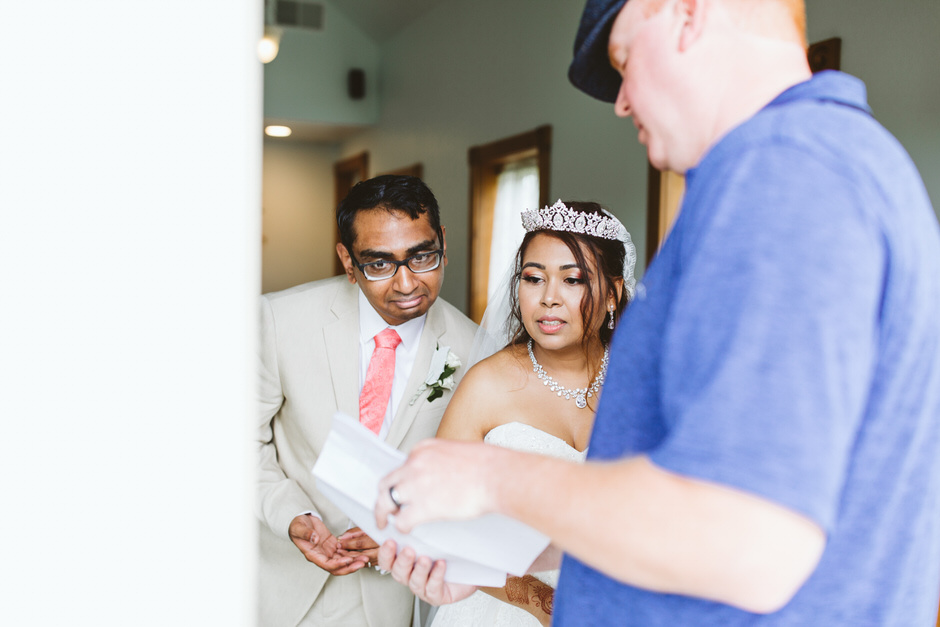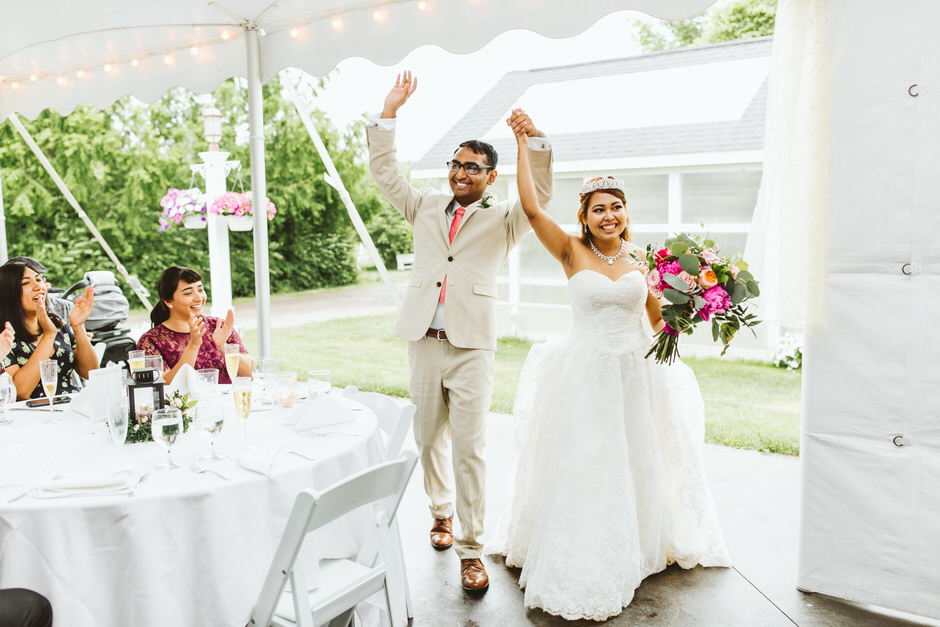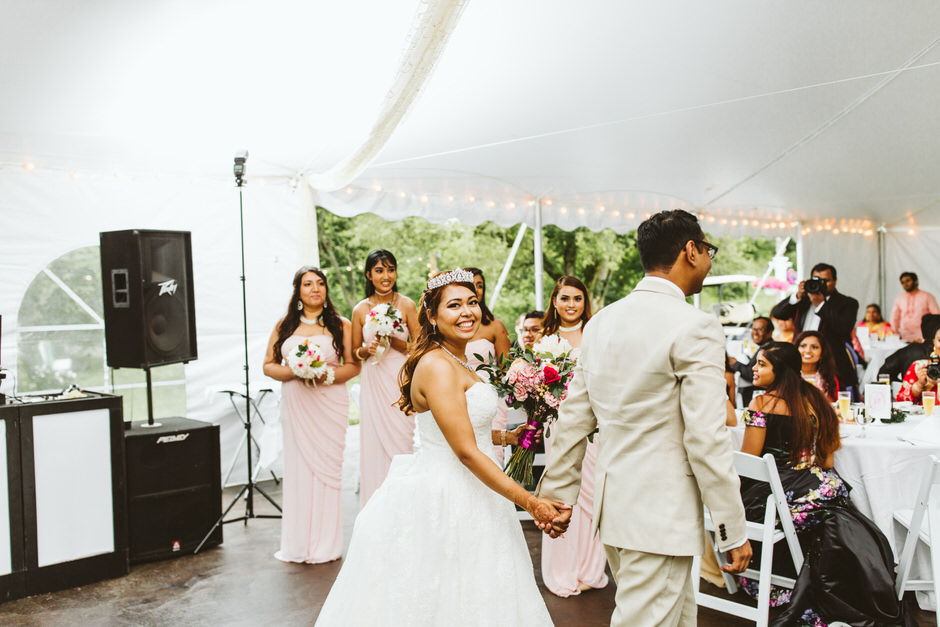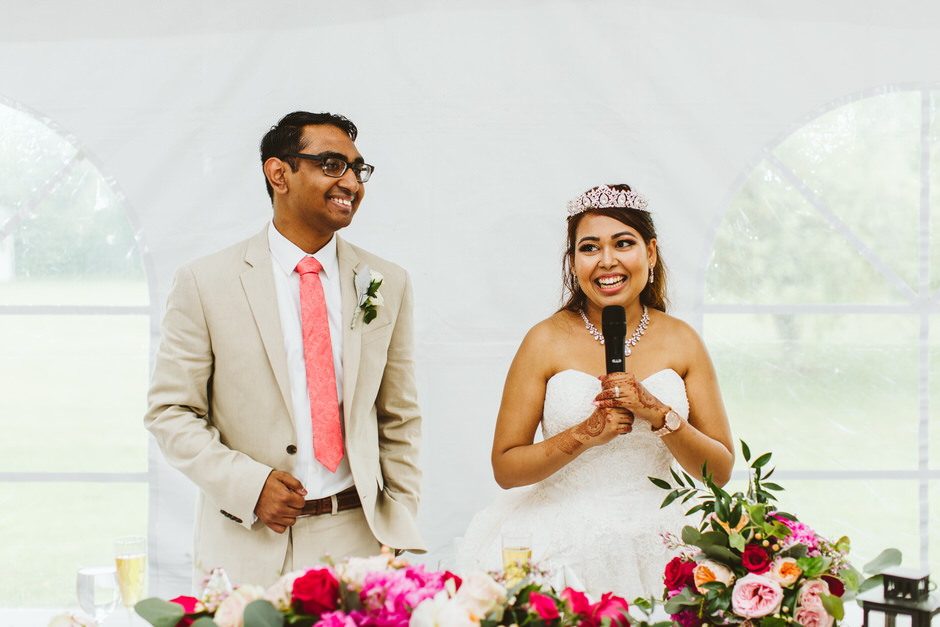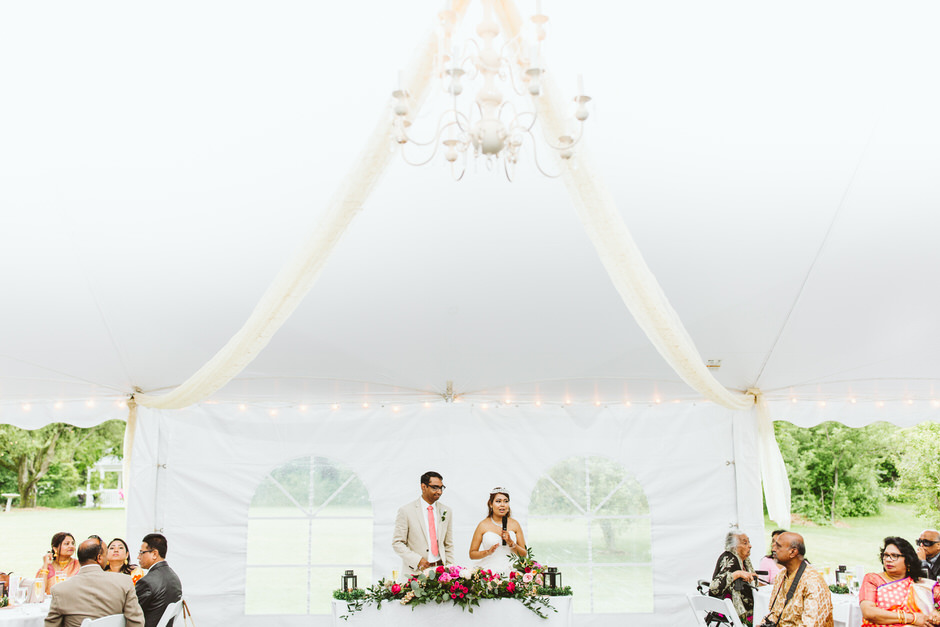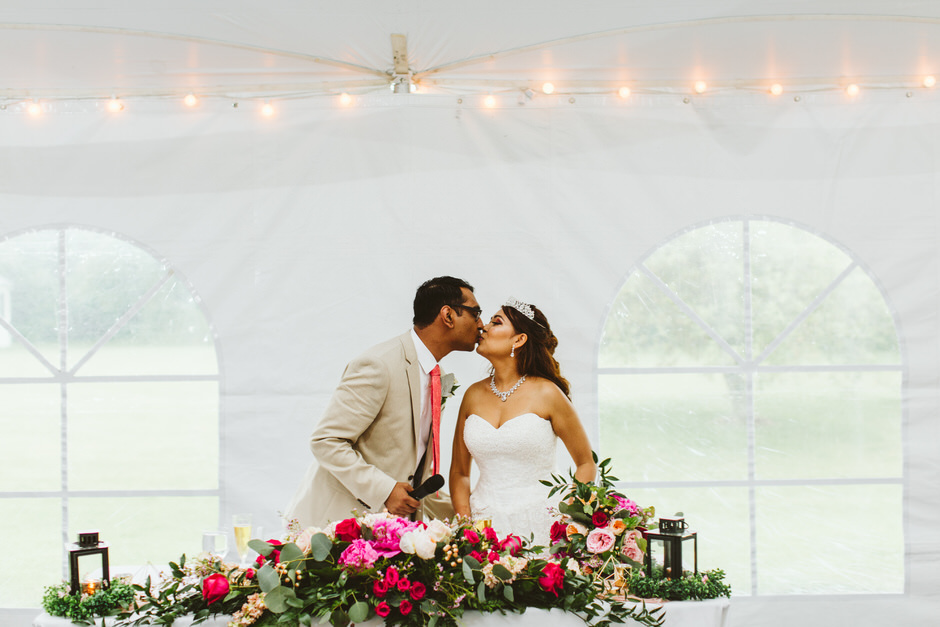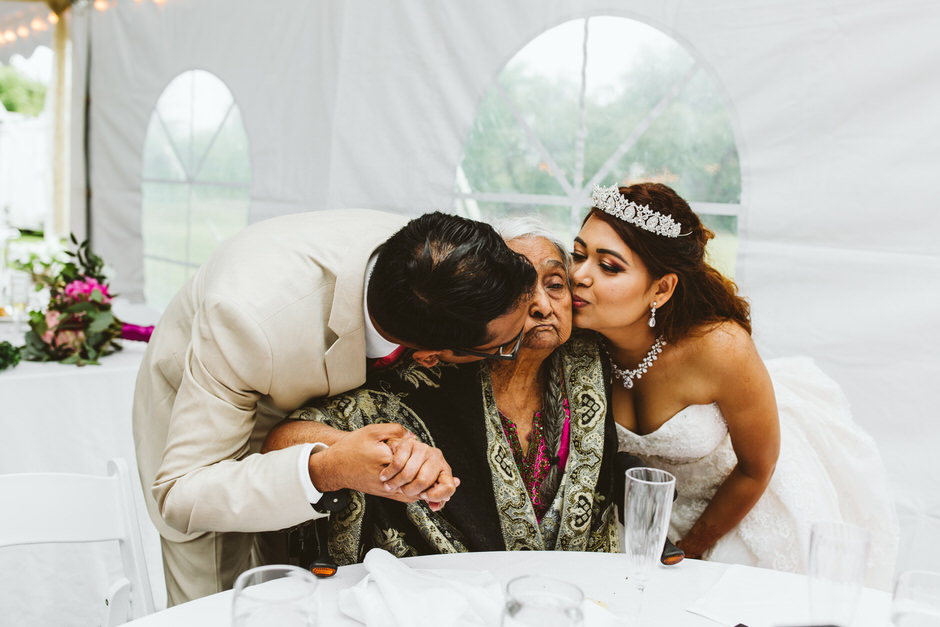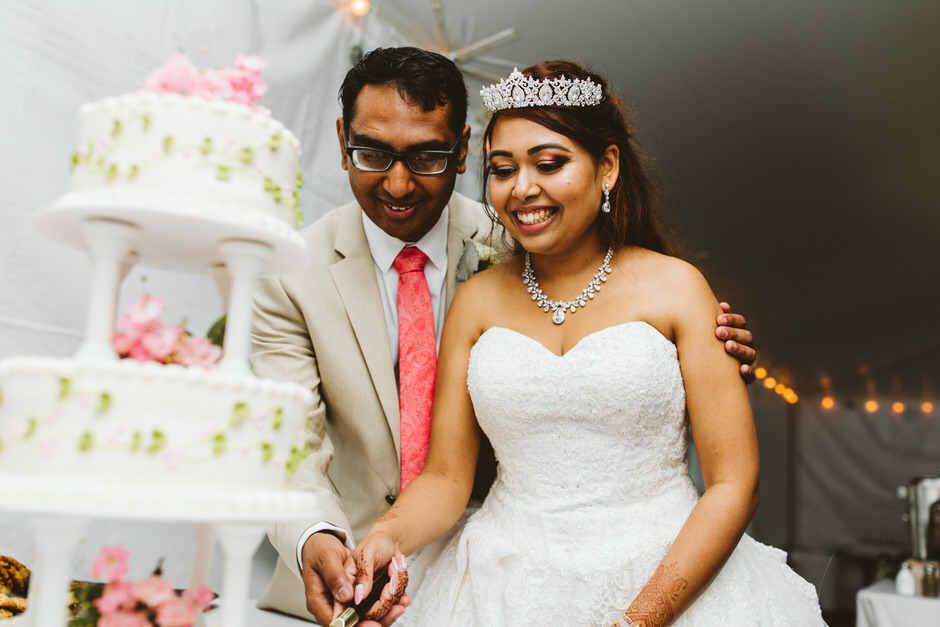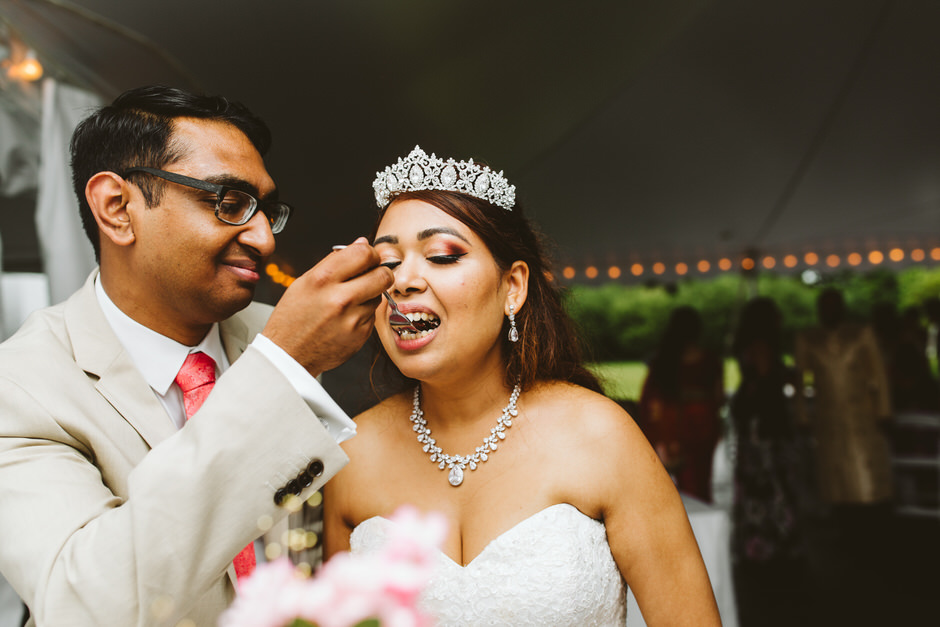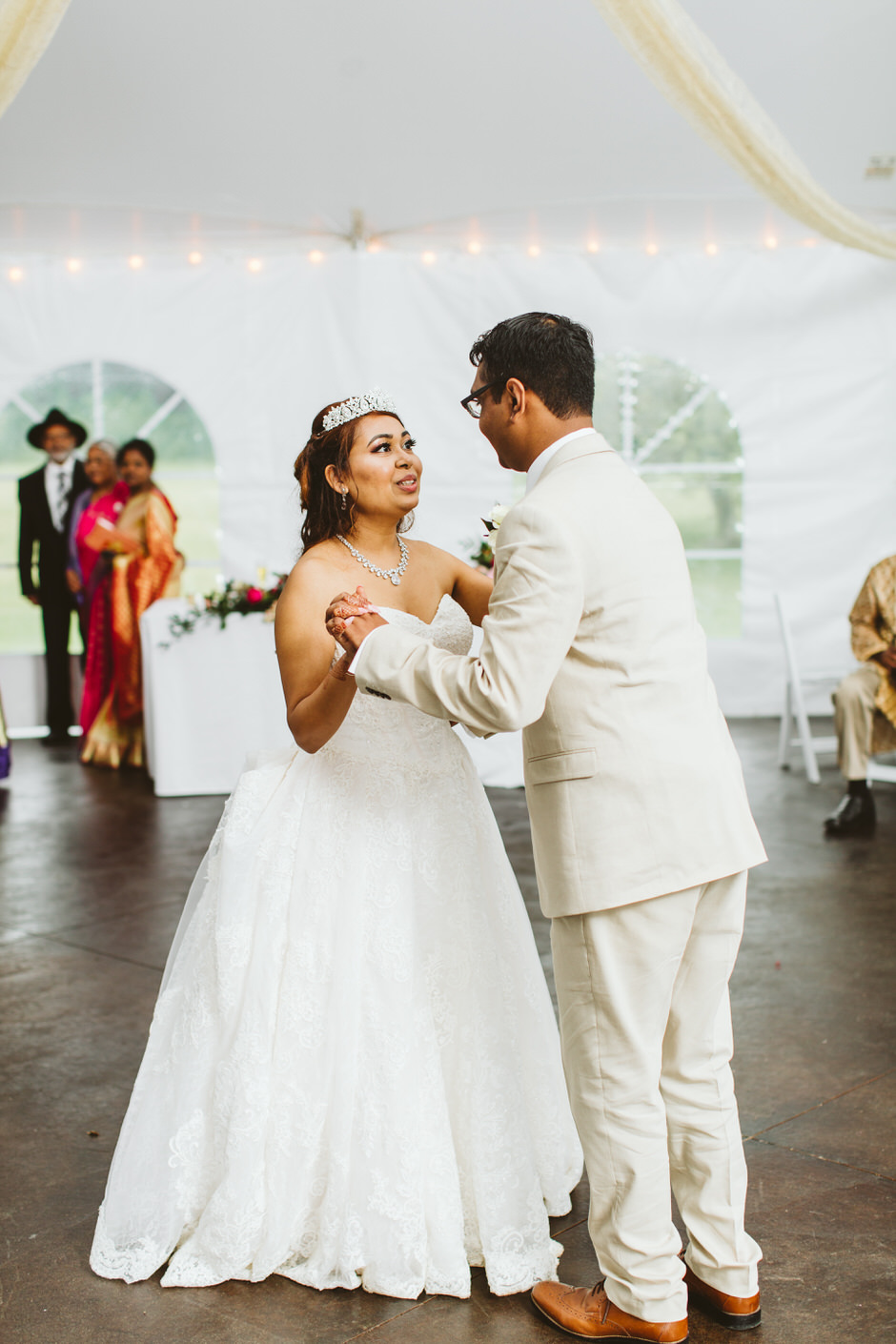 Smita's crown got caught in a twirl and I had to do some hair fixing REAL after her dance <3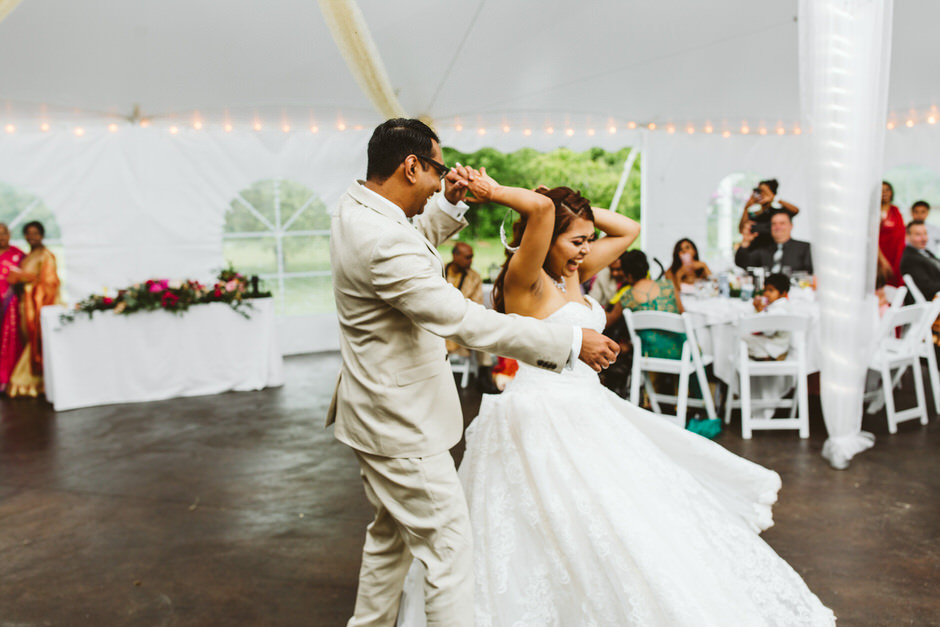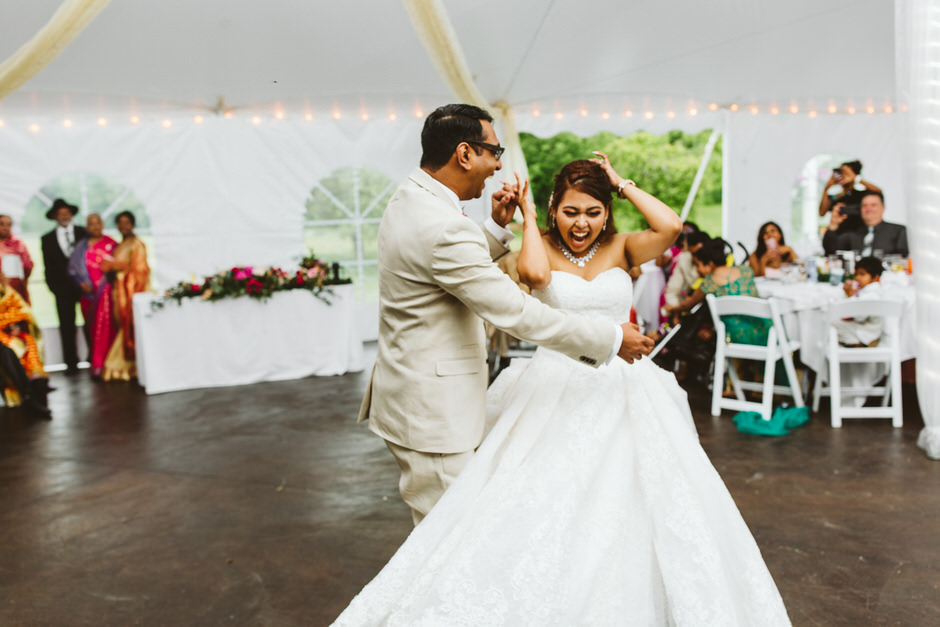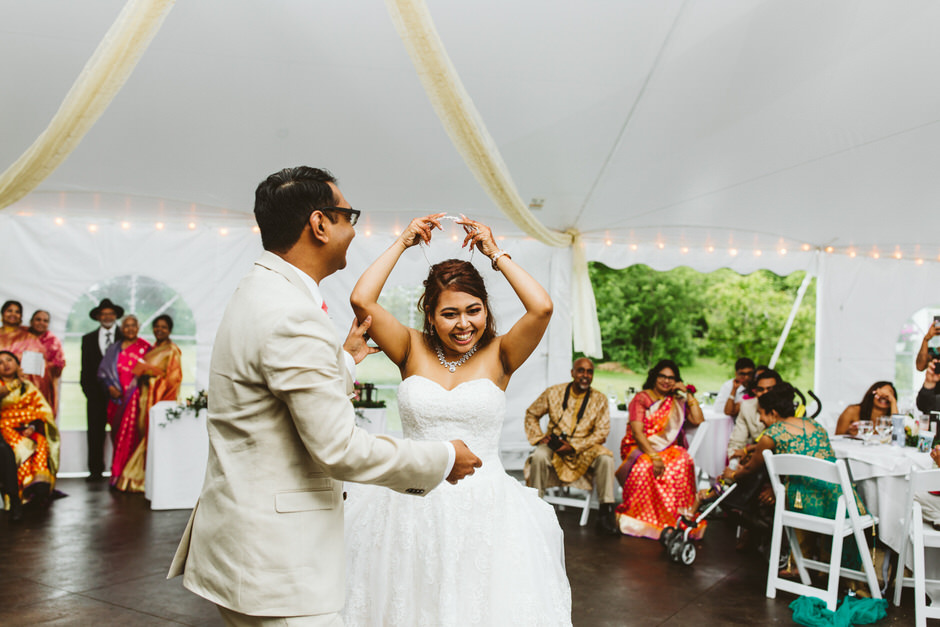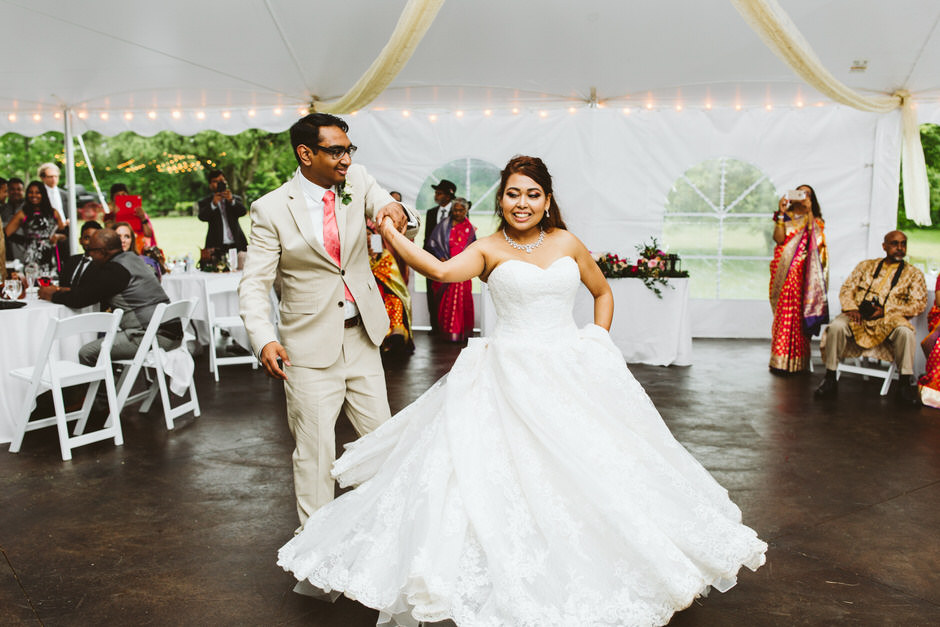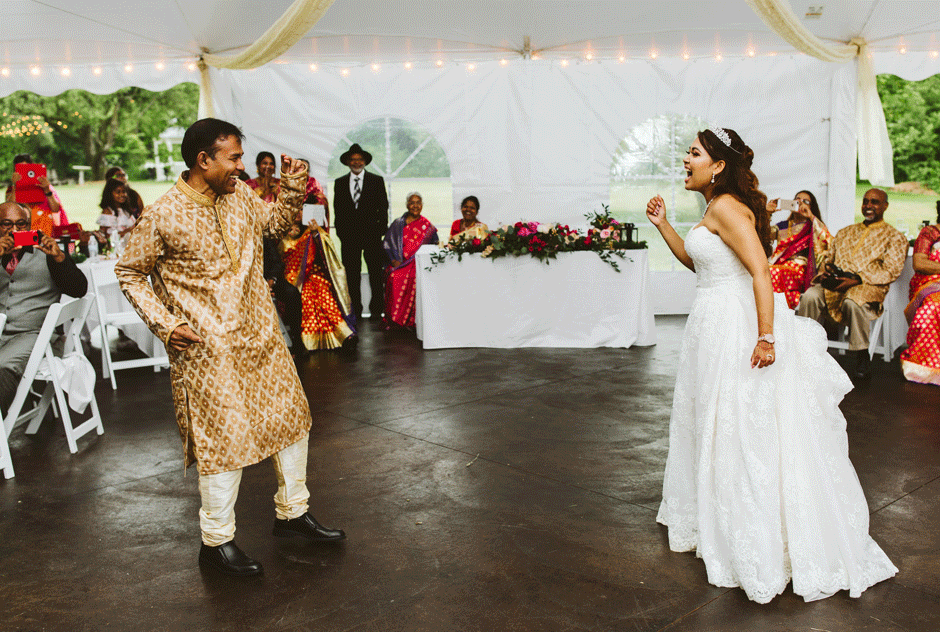 Reception/Dancing/Music: All the fun!
The last call of the night was with Chris Brown's Forever. At some point, we saw Smita's dad and our cousin Shiuley putting on sunglasses and dancing to a Hindi song with Shiuley on the lead.
Any Advice for couples planning their wedding?
Don't worry about every single detail on the day of the wedding just enjoy the day with your loved ones. Do have a day of coordinator.  Don't go cheap on food. Hire Rachel as your photographer.
Amazed by Rachel our photographers' energy. She was amazing and even helped me out with the bustle and a lot of other small details at the reception besides taking pictures and telling us how to pose.
Thank you for viewing this Apple Blossom Chapel and Gardens Wedding gallery! Rachel Kaye Photography is a  West Michigan based wedding photographer who loves a great destination wedding. Rachel Kaye specializes in off-beat natural light wedding photography. Rachel Kaye Photography provides the best wedding photography services for the coolest kind of couples. Those who want to tell their love story in a natural, documentary style with amazing service. Rachel Kaye Photography tells unique stories through gorgeous natural looking photographs and fun, quirky, animated GIF's.
For more information on how to tell your wedding day story or engagement/love story please contact Rachel Kaye
Love and Light, Rachel Kaye
Comments
comments