Caleb first contacted me because he wanted to do some photos of himself for his music and I said: "please bring your girlfriend Lauren along I am dying to shoot a couple on the beach right now!" so he did. Thanks for that! We met up at Grand Haven City Beach just before sunset.
On my drive to the beach the sun was glowing and looking so wonderful and just as I pull up it goes away into this hazy maze of clouds… oh Michigan. I love you. While the Pacific Northwest may have beautiful views and mountains and things, there is nothing like the snowy/sandy left-over lake ice as a backdrop for portraits. It was pretty chilly and windy but these two were great sports. They also say they are awkward in front of the camera (here is a secret: I am awkward behind the camera, and the more awkward we are together the better it is I promise… oh and the photos turn out great too). It really doesn't look like it. You two are naturals!
They rocked it and we made the best of the littlest bit of sunset on the first day of Spring.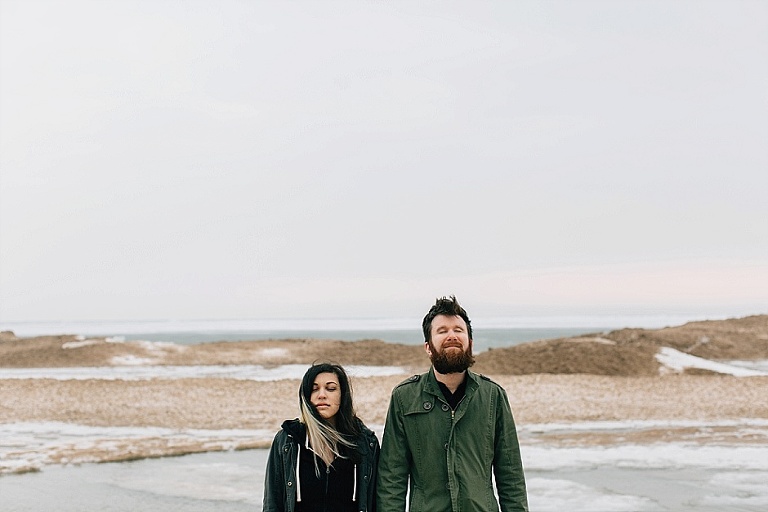 Tell me about how you guys met……. remember Randy and Heather? 😉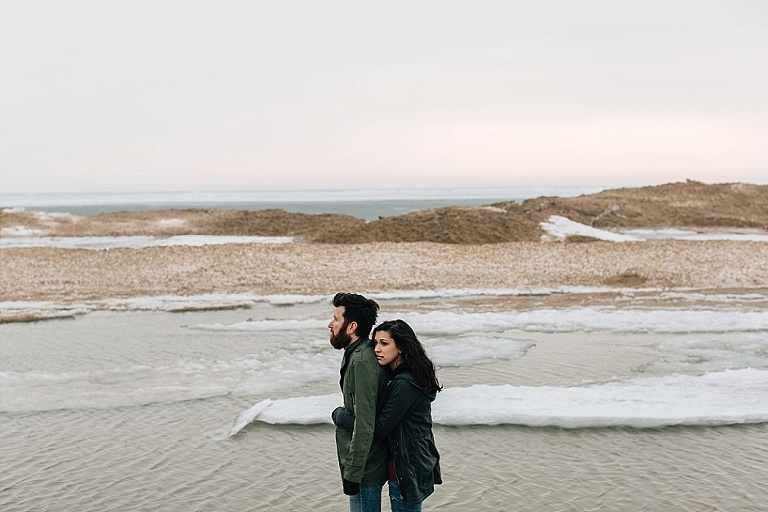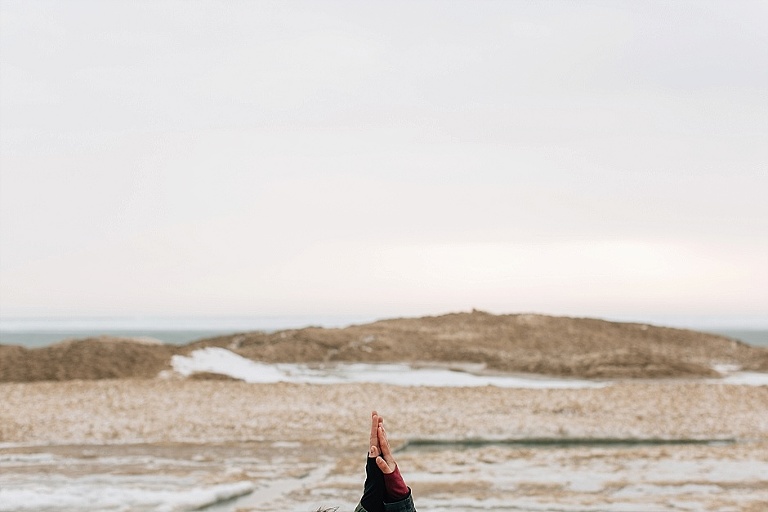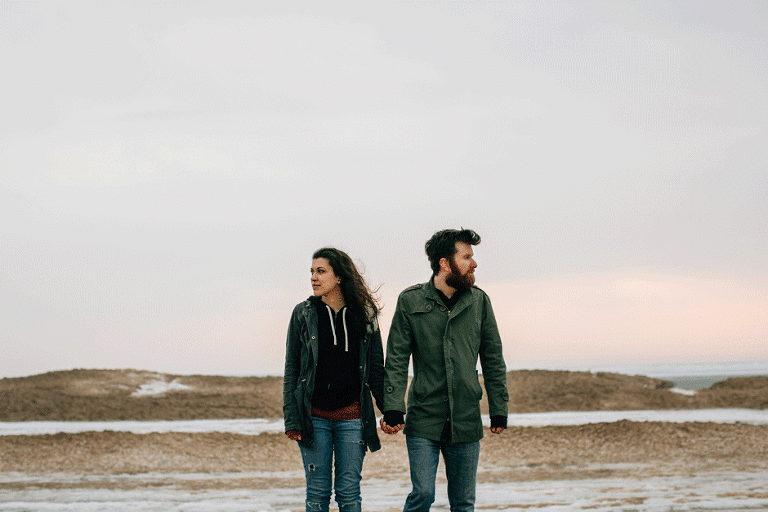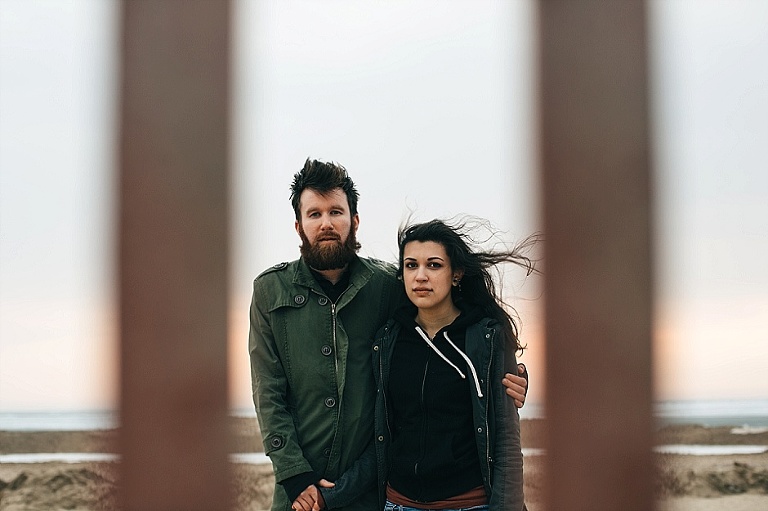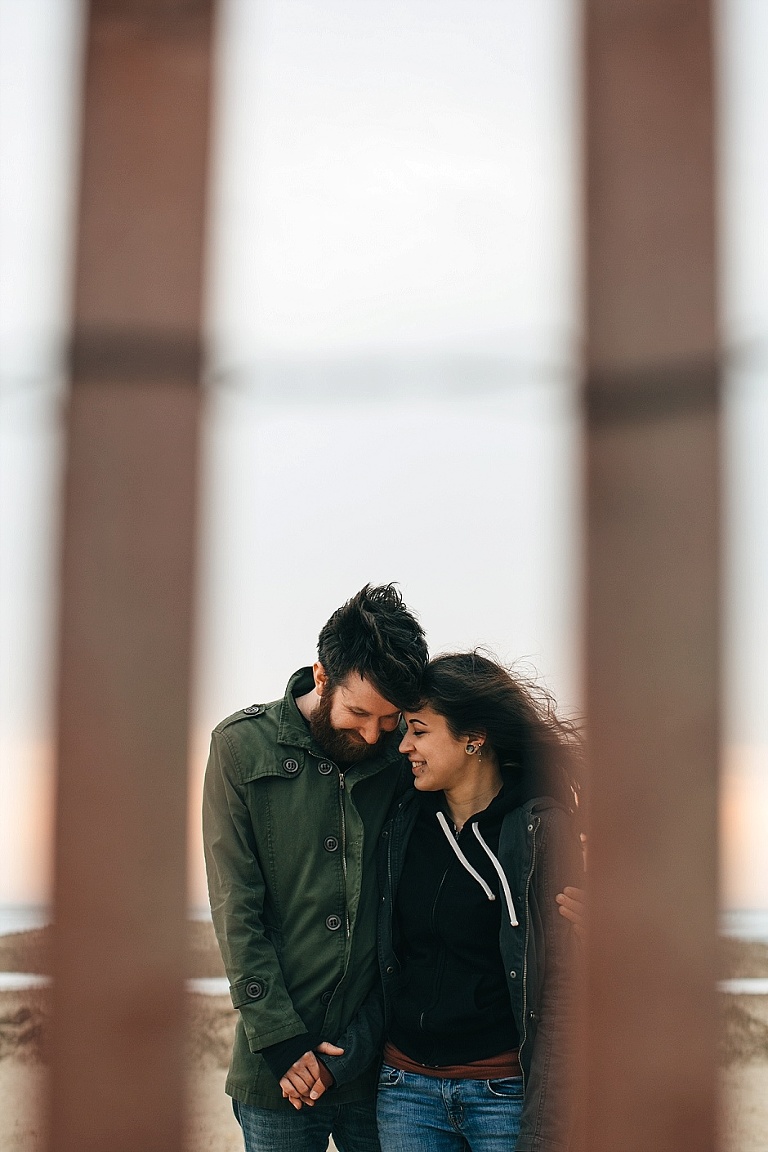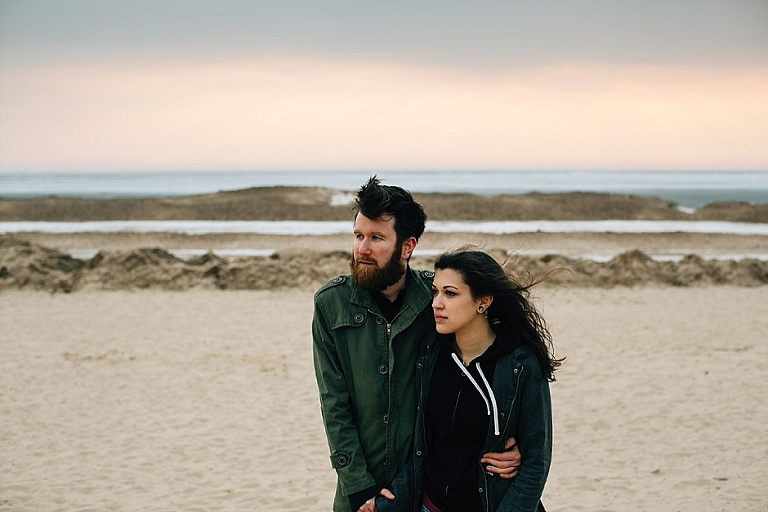 Thank you for viewing this Grand Haven, MI love session gallery! Rachel Kaye Photography is a Chicago / West Michigan based wedding photographer who loves a great destination wedding. Rachel Kaye specializes in off-beat natural light wedding photography. We provide the best wedding photography services for the coolest kind of couples. Those who want to tell their love story in a natural, documentary style. Rachel Kaye Photography specializes in telling unique stories through gorgeous natural looking photographs and fun, quirky, animated GIF's.
For more information on how to tell your wedding day story please contact Rachel Kaye 
Love and Light, Rachel Kaye