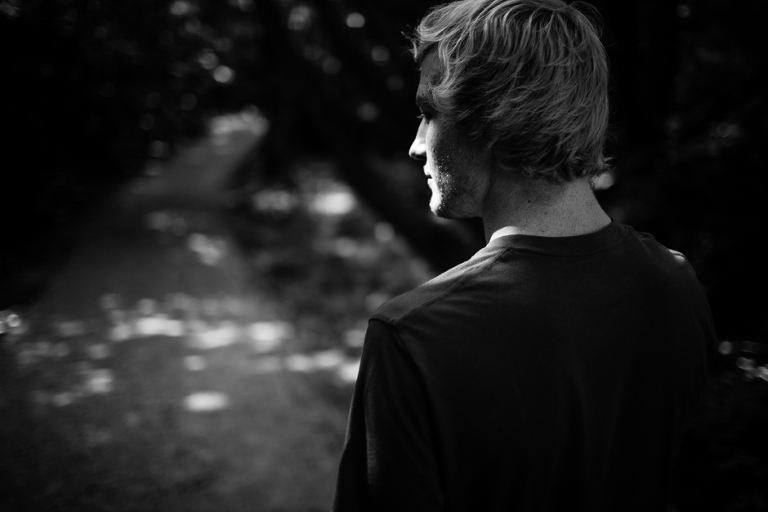 There is something wonderful about re-connecting. Finally seeing someone you knew long ago when you were both MUCH younger and meeting up again. I have been following CR since we did a show together back when I was in college, and he was just a wee little high school dude. Watching him grow in his art and following him on social media. Social media is really strange… you feel this connection with someone you may have known long ago by watching them post their greatest (and sometimes their worst) but never really actually getting to see the person makes this weird sort of anti-connection. So when I saw that CR was in Grand Haven the same day I was I basically forced him to meet up.
Funny enough CR has now moved to Chicago (where I also live as well) and is training to be a knight for Medieval Times. (thus the title). I am pretty stoked for him, he also got a puppy (YAY PUPPIES) and another job (excuse me if I get this wrong CR) doing stuff for an event company I may just run into (ya know being in the wedding industry and all). Its amazing to have seen him coming from doing childrens theatre with me to training to ride horses (which he has already done for 2 summers doubling as a stunt guy in a really rad show in Ohio) and doing exactly what he went to school to do and has dreamed of.
CR and I both notoriously have ADHD and ran around the forest like a couple of goons just being weird. I was playing with a rental lens and there was something freeing about not being HIRED to take some photographs. I just got to play and have fun and kept that up with the post-processing. We put away our social media and actually socialized and that was pretty awesome. Can't wait to run into him at the dog park in the city, or see him being all Knight like. Good Luck CR i know you got this.