Camp Anna Behrens Wedding Greenville MI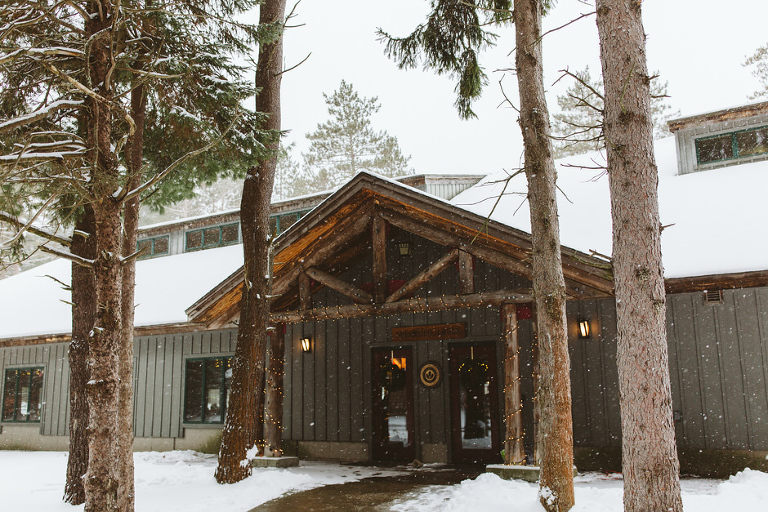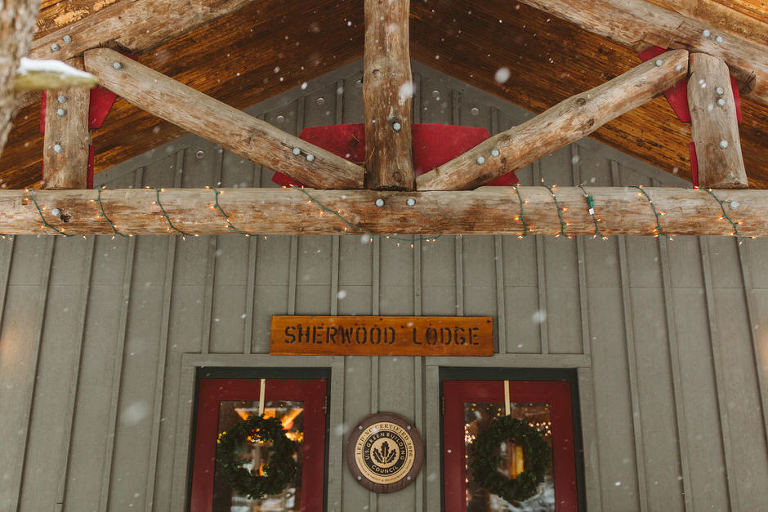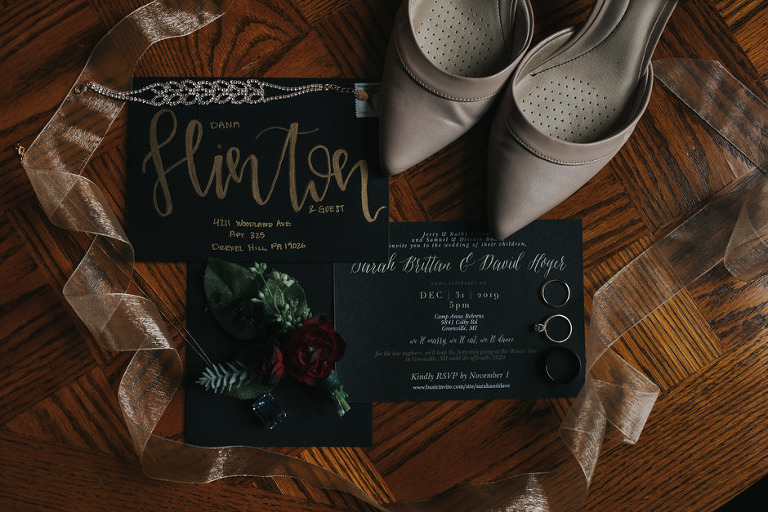 The Beginning: 
We met on Coffee Meets Bagel, which is a dating app that was on Shark Tank…that's pretty much all anyone ever knows about it. But Sarah asked Dave for his number first, then he asked her out first, and so it began. After a year of dating, on New Years Eve 2018, Dave asked Sarah to marry him. On New Years Eve 2019, we were married.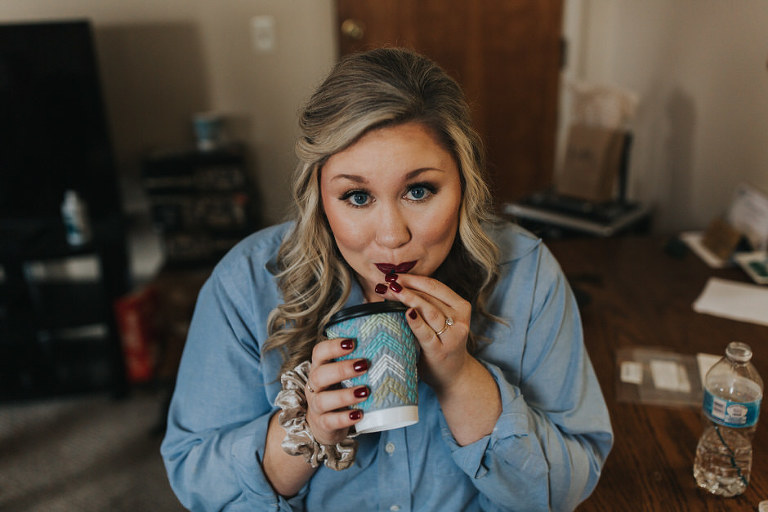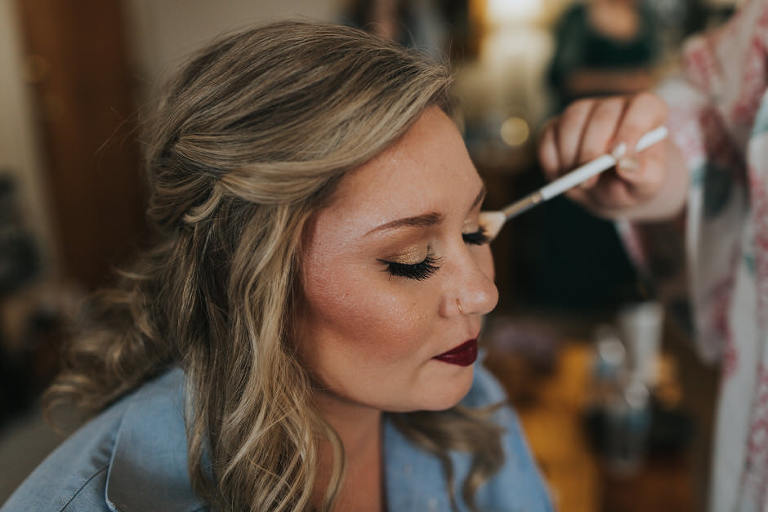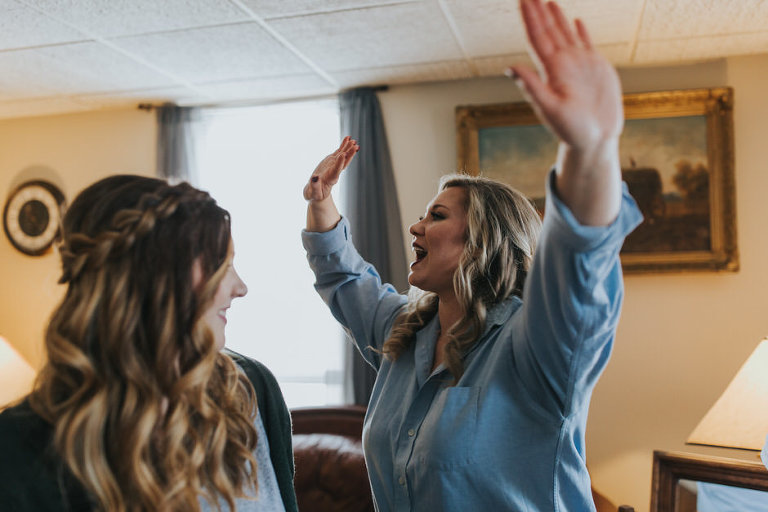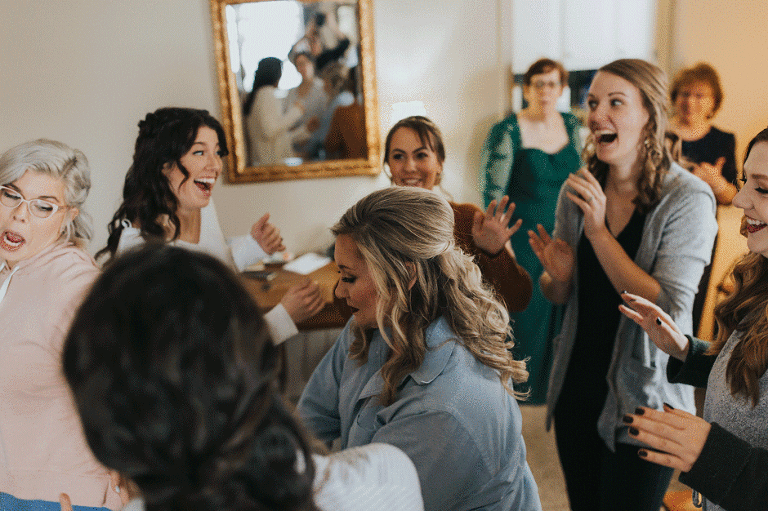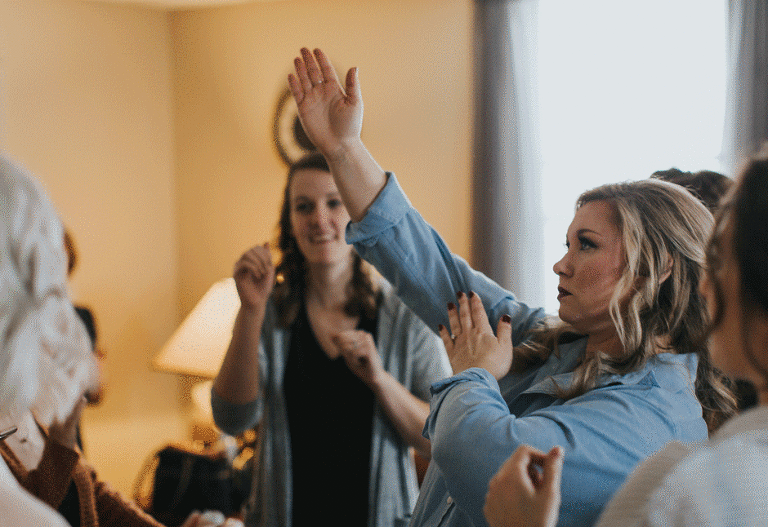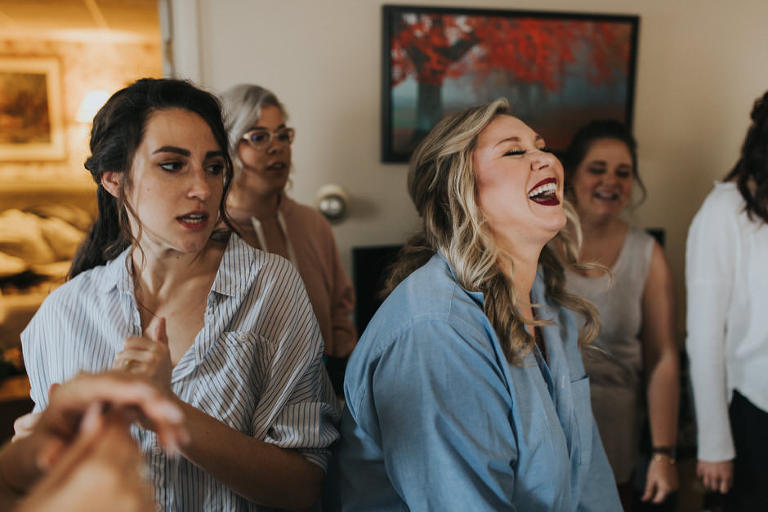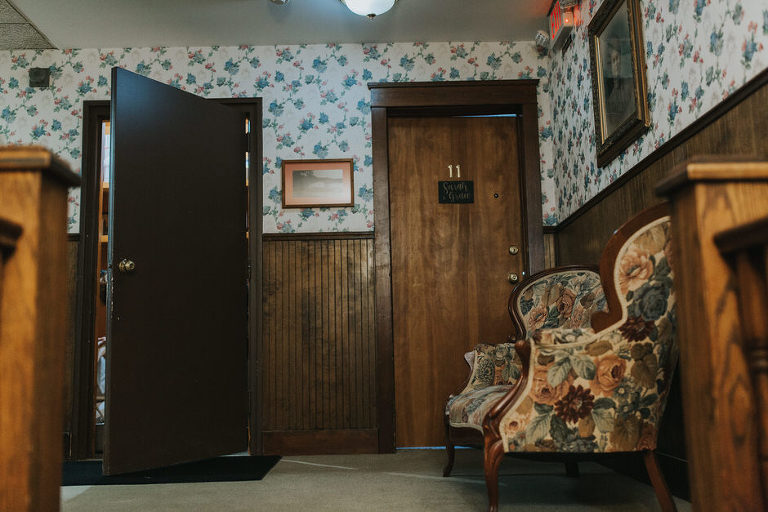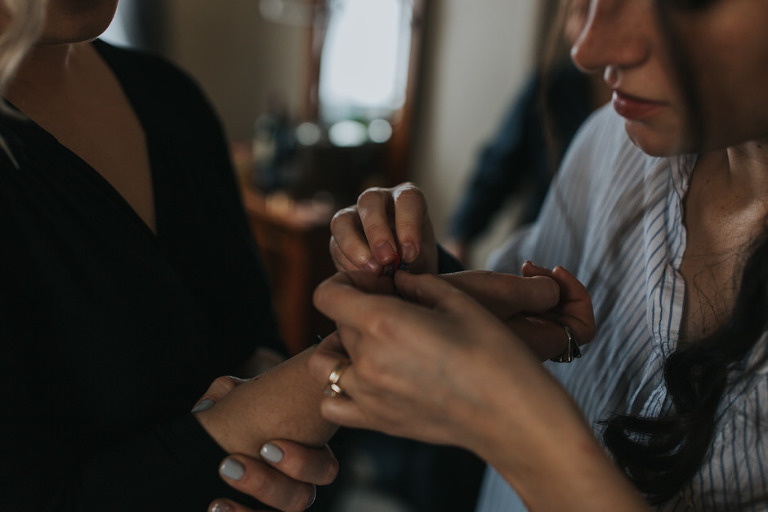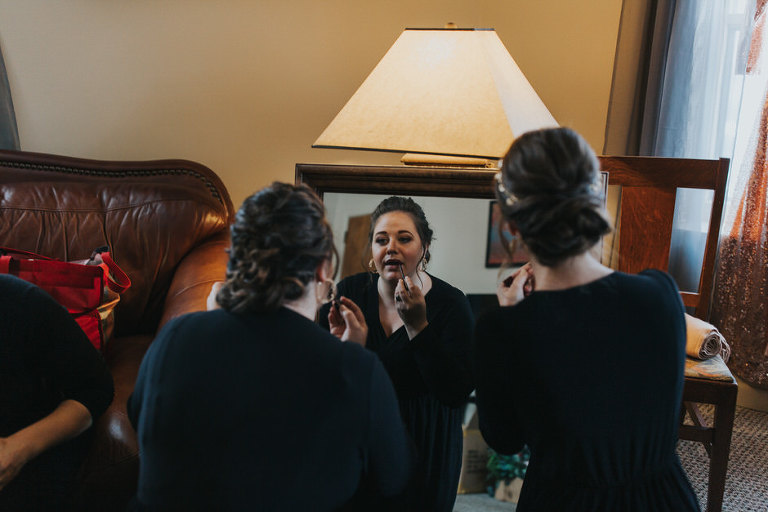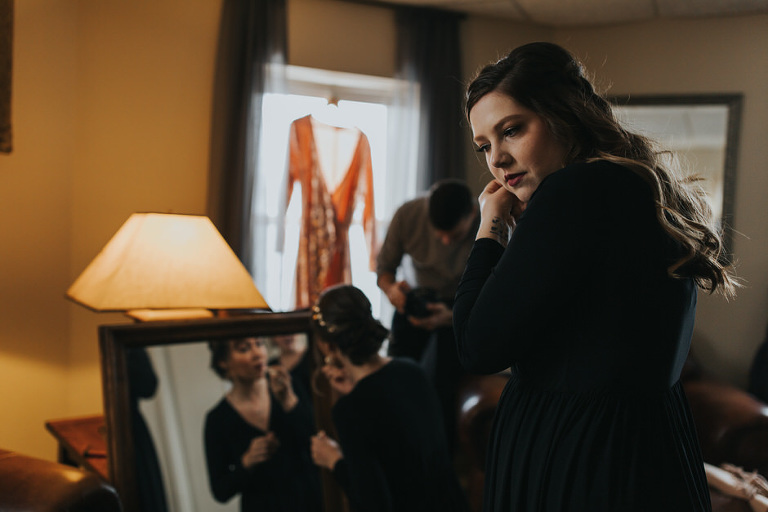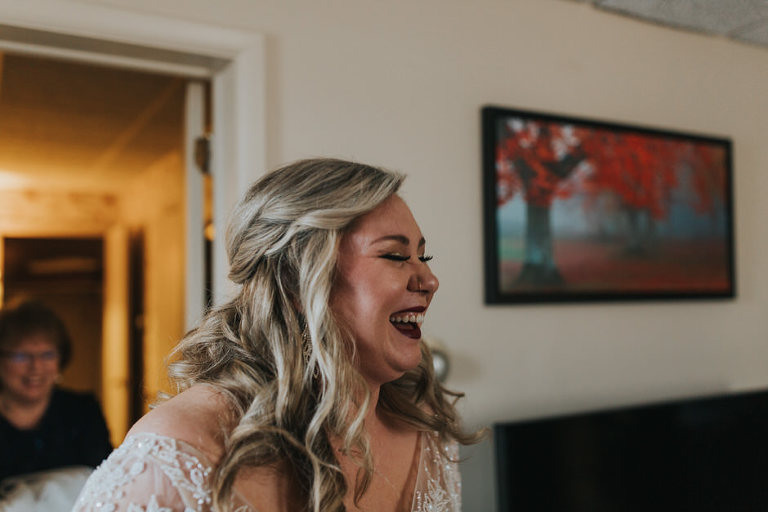 Sarah's Dress:
I bought the dress at Becker's Bridal on a chilly April day with just me and my momma. The dress was originally sleeveless, and I worked with my seamstress (Shannon from Vue Design) to design the sleeves which she put on just weeks before my wedding. She made it exactly how I envisioned it, and it was incredible to work together to make it happen!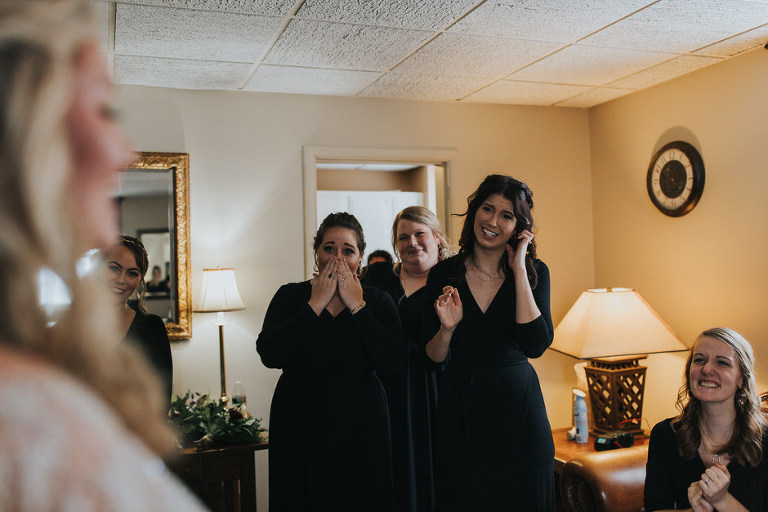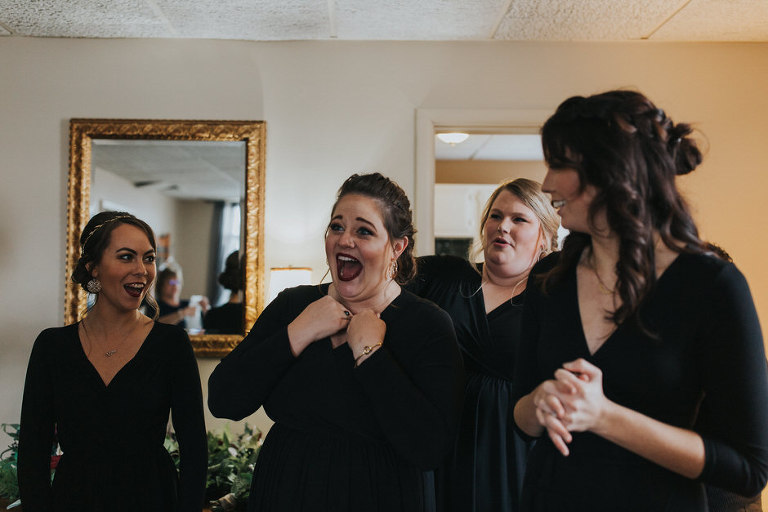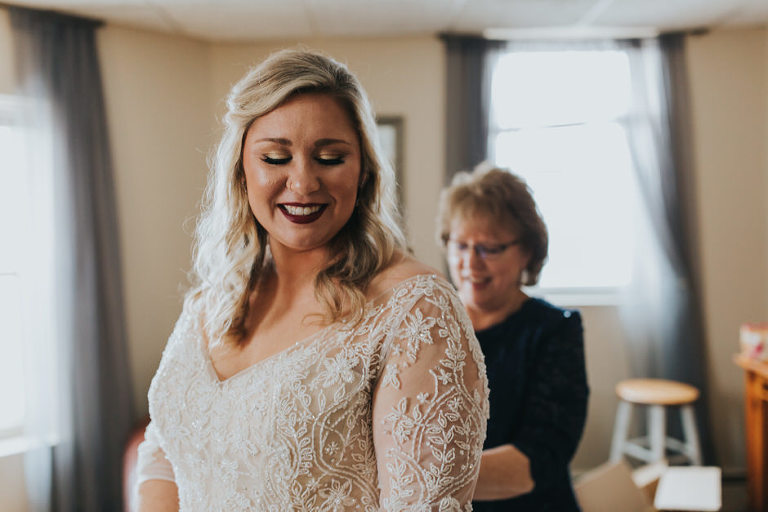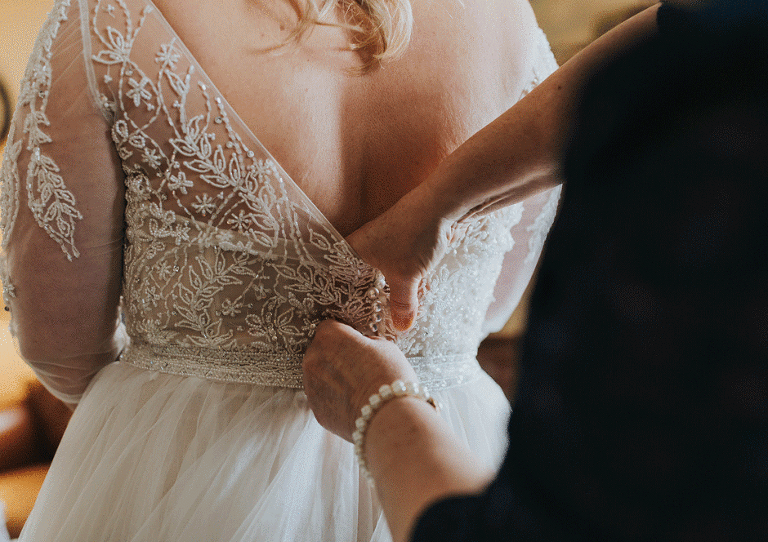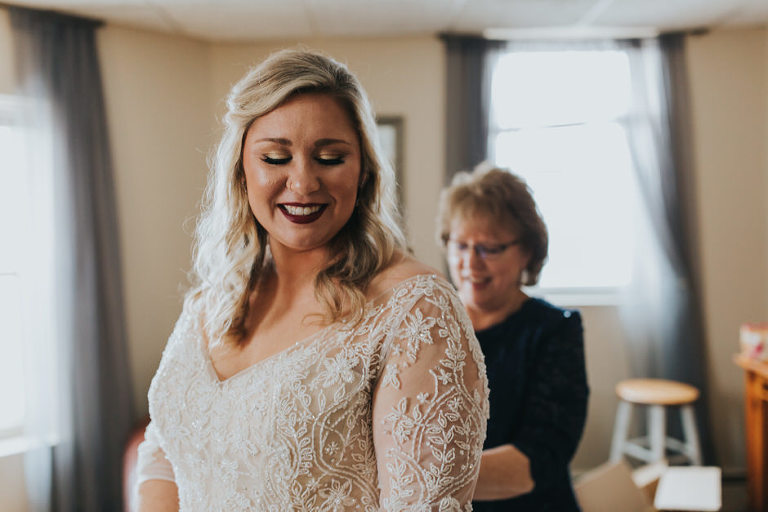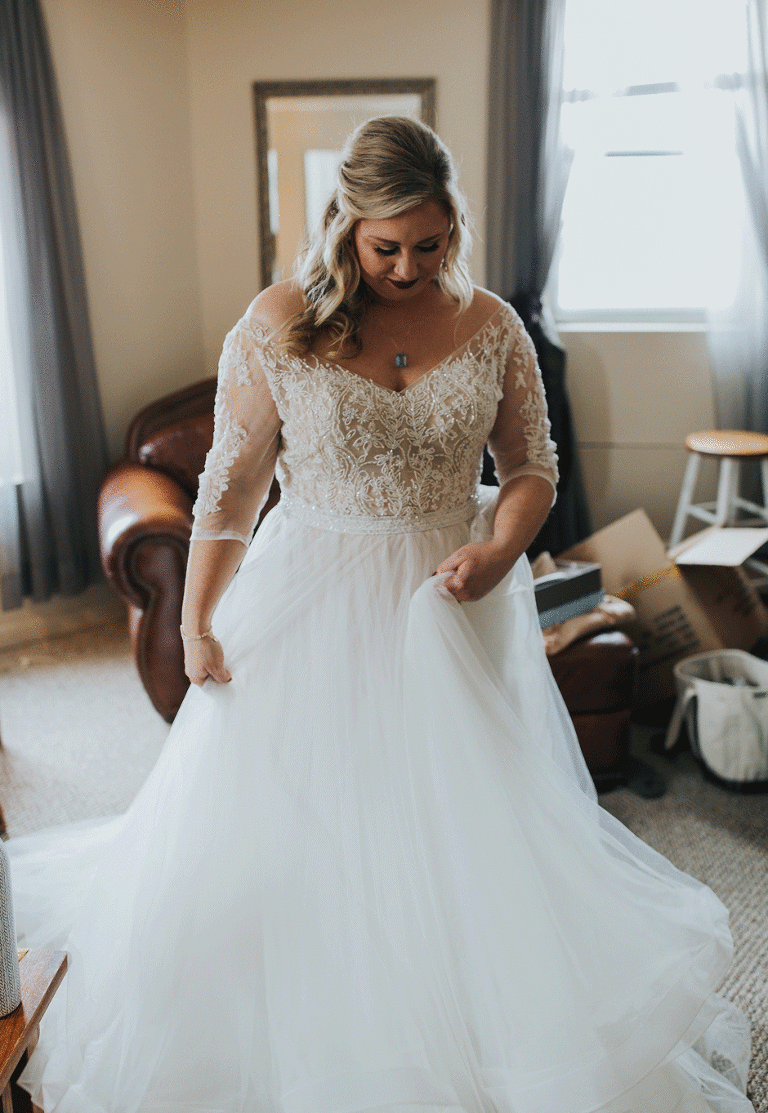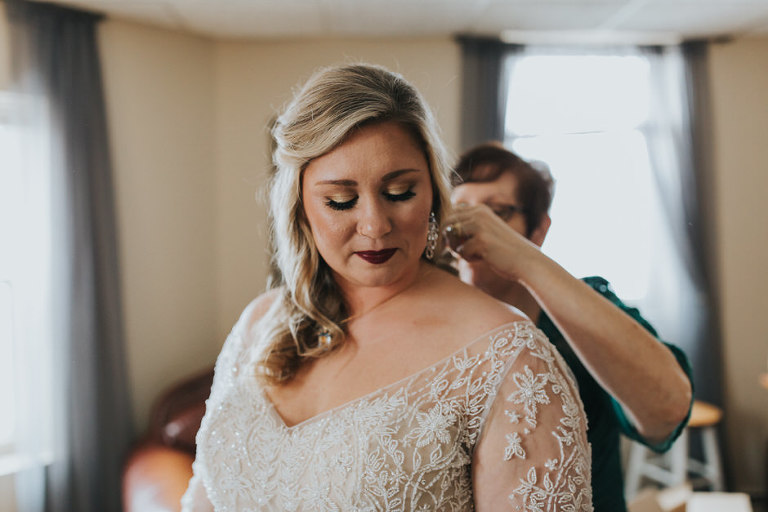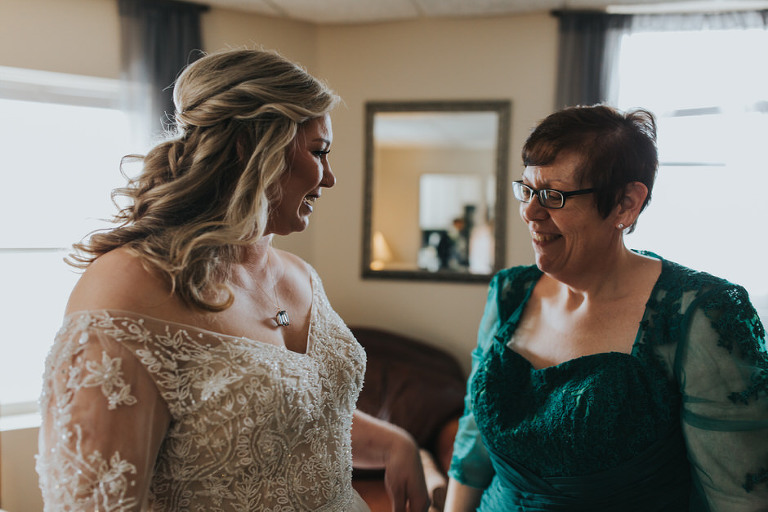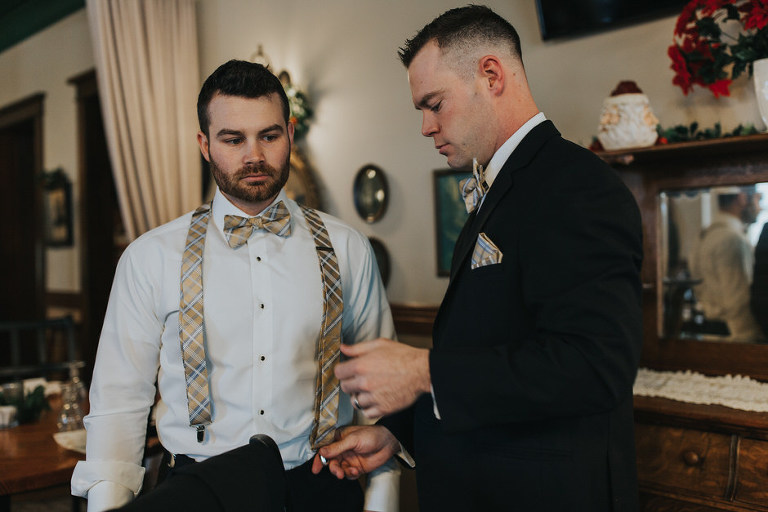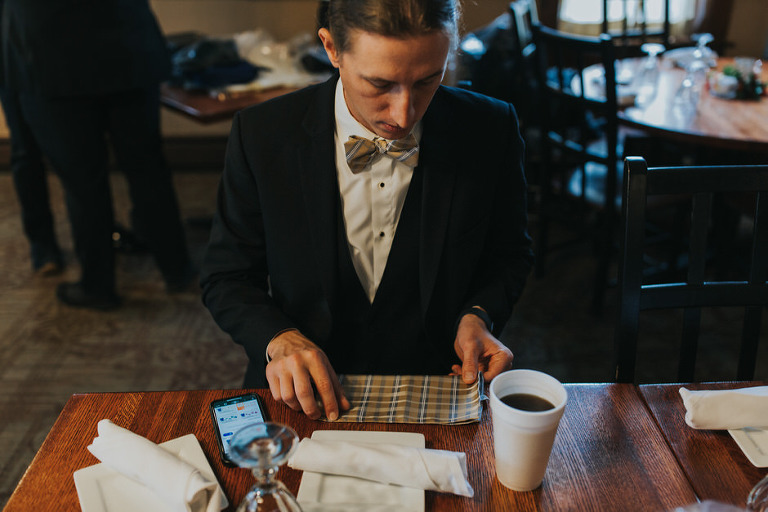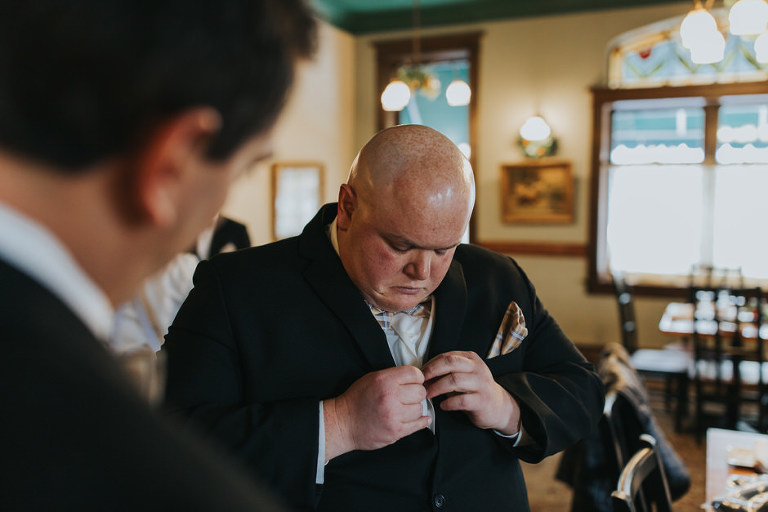 Dave's Suit:
The three piece suits were from Dunhill Tuxedos with a plaid gold and silver bowtie and pocket square, very classy.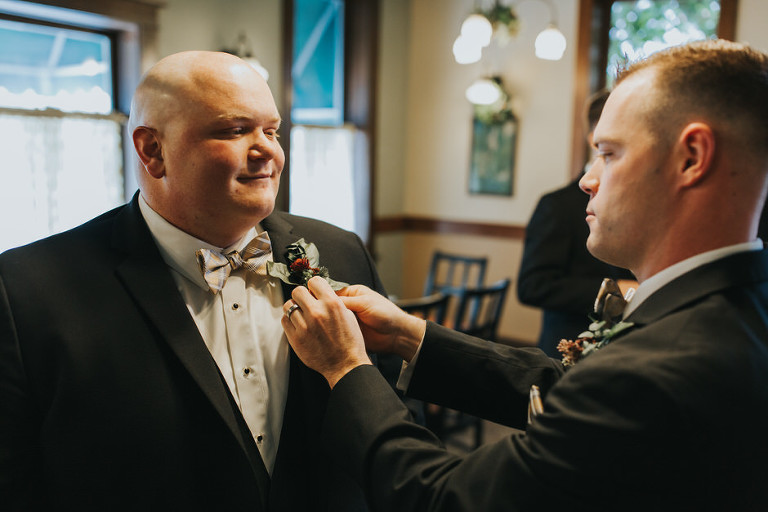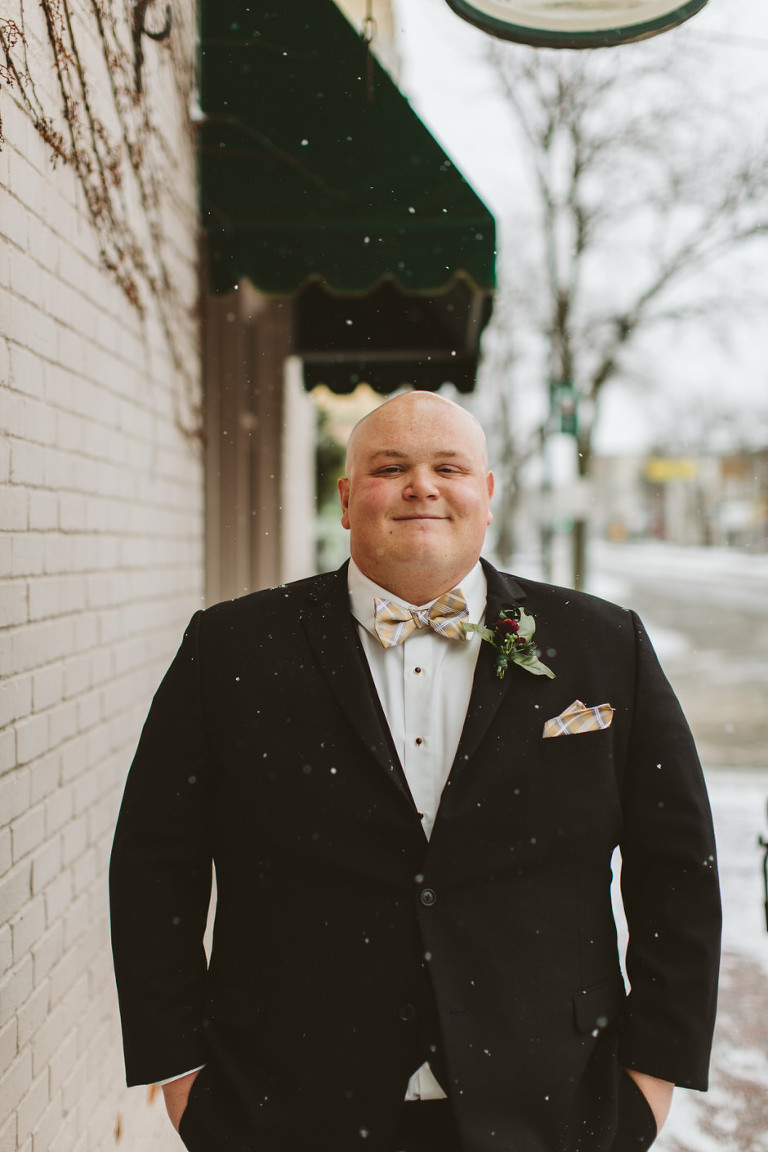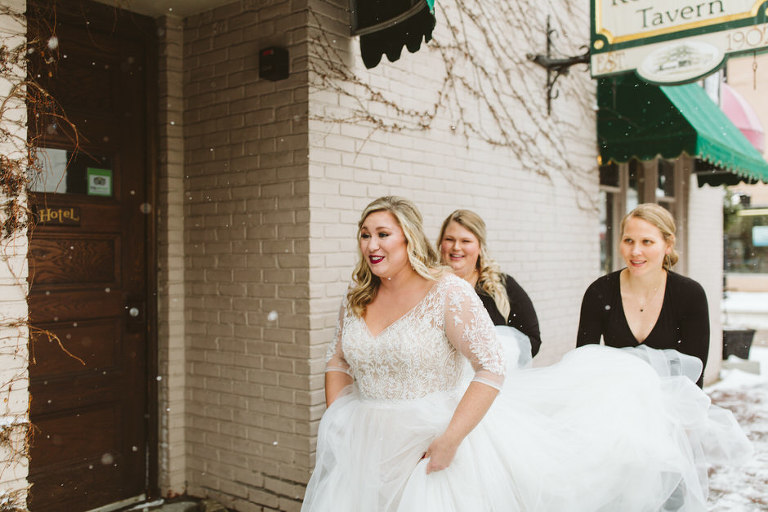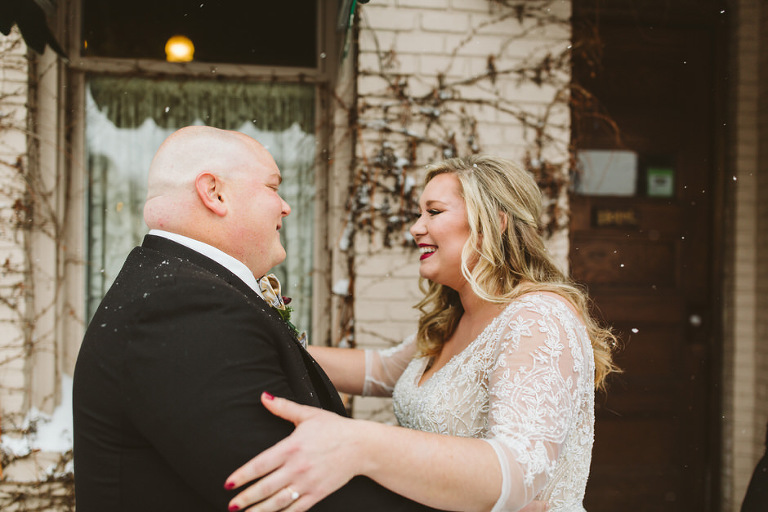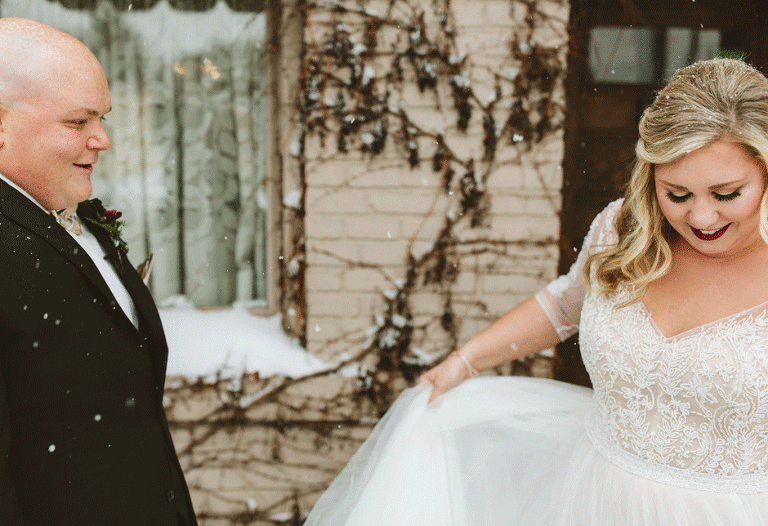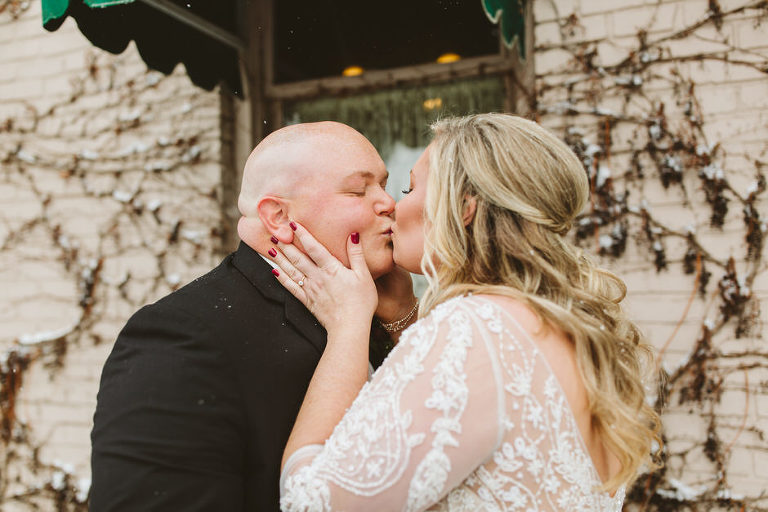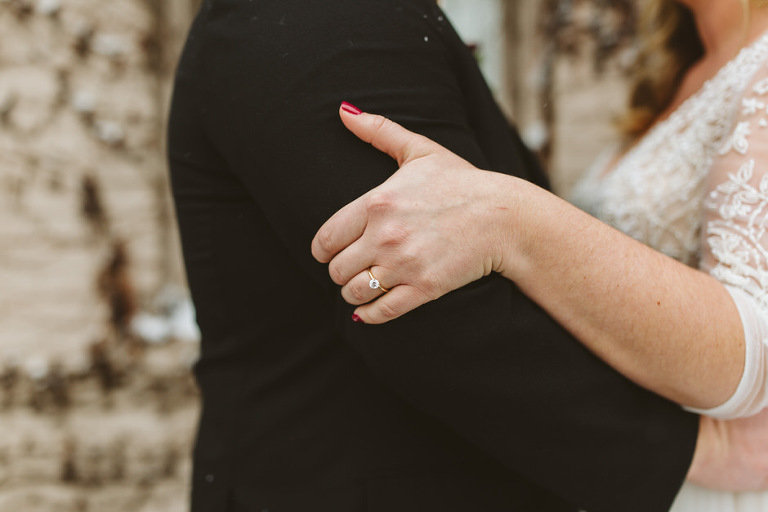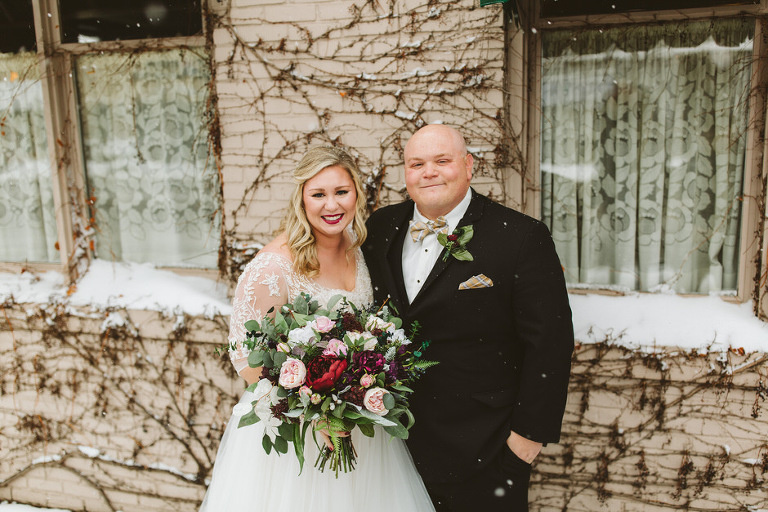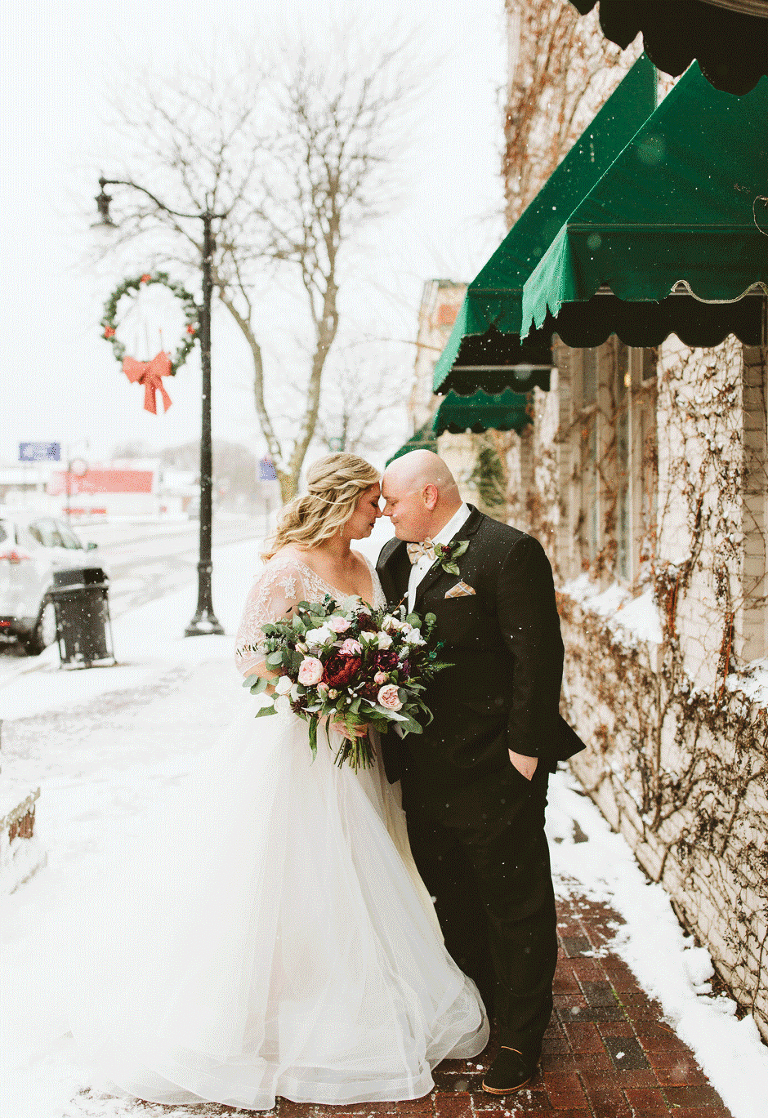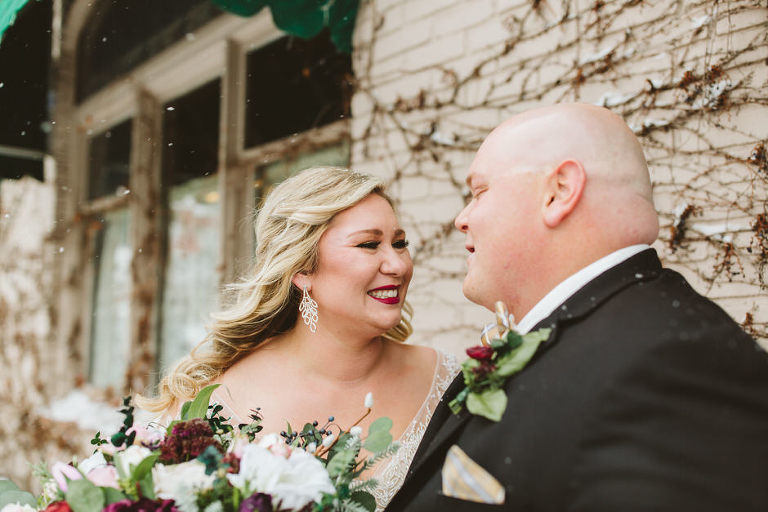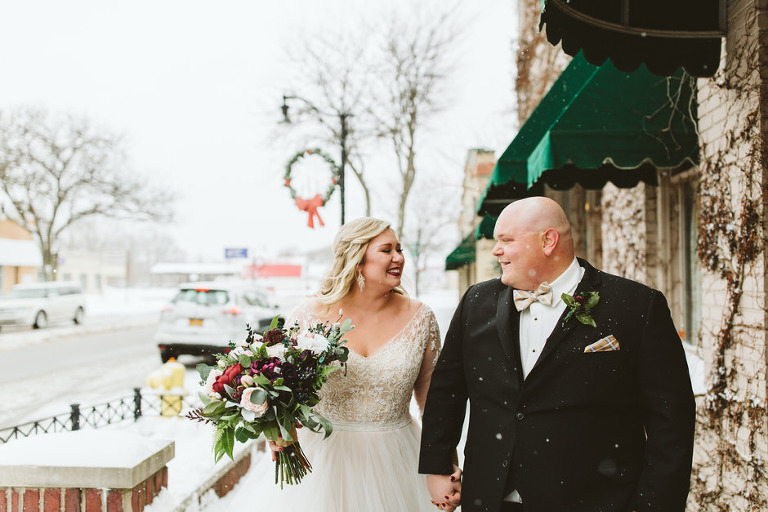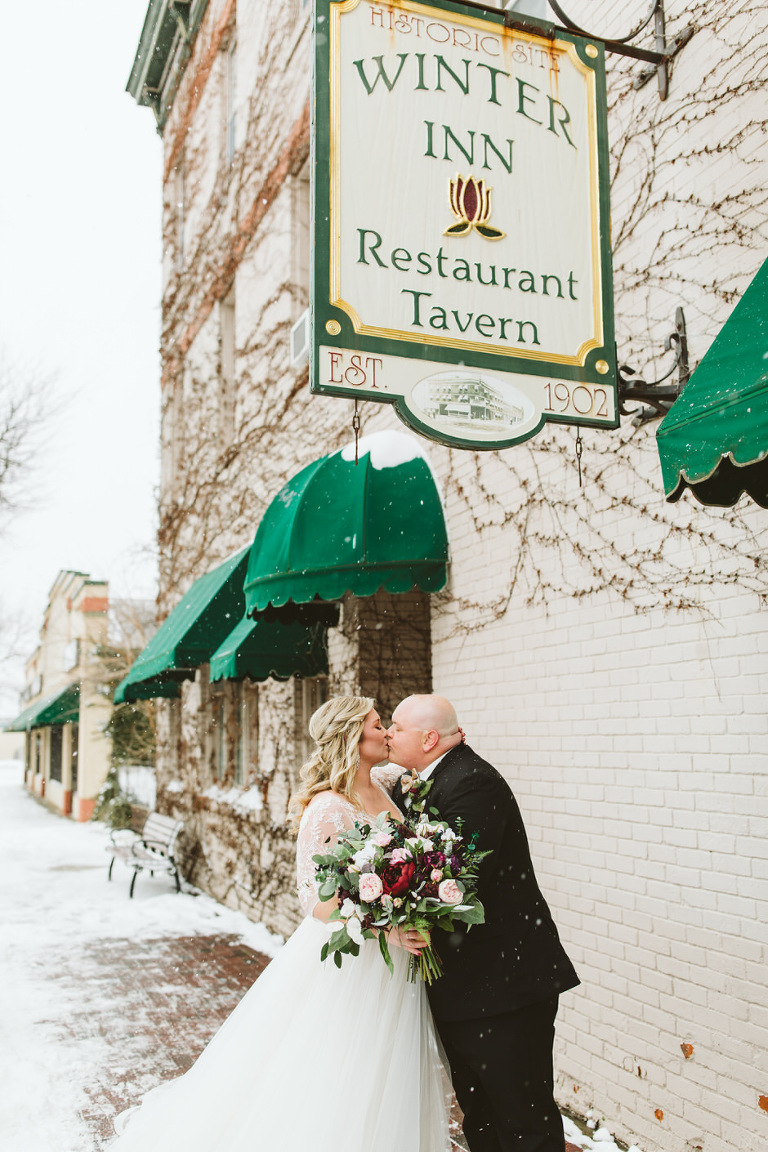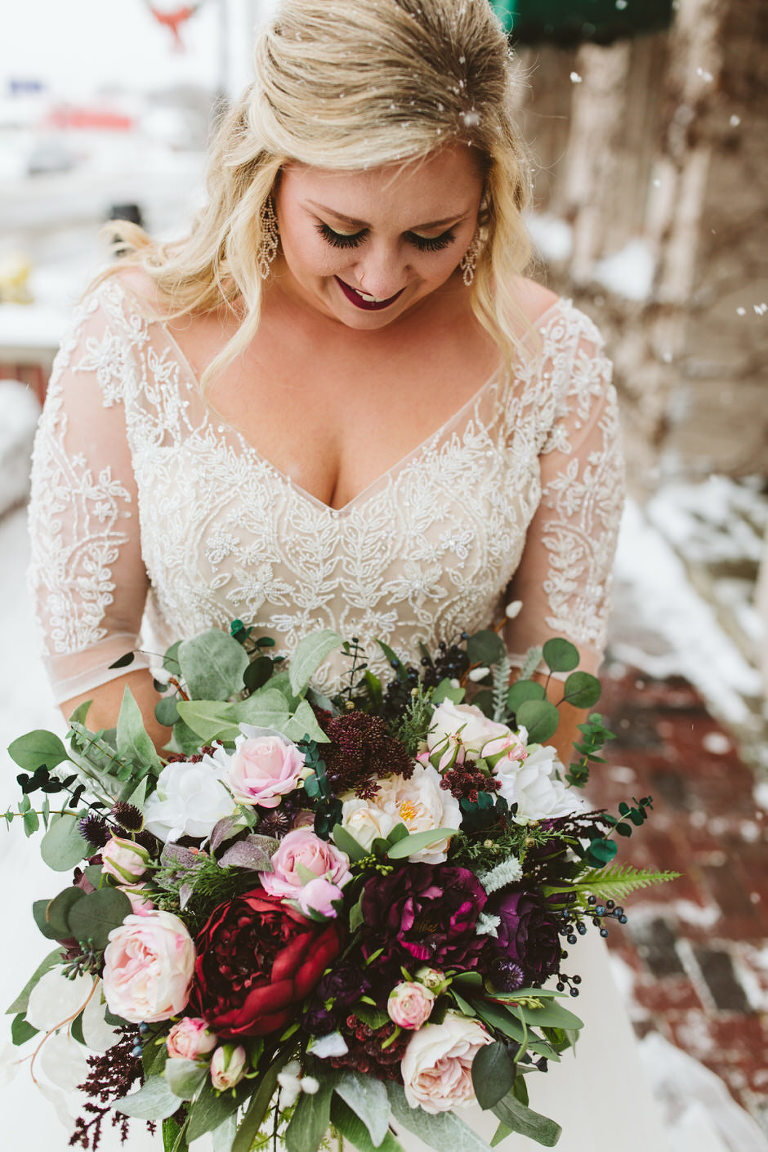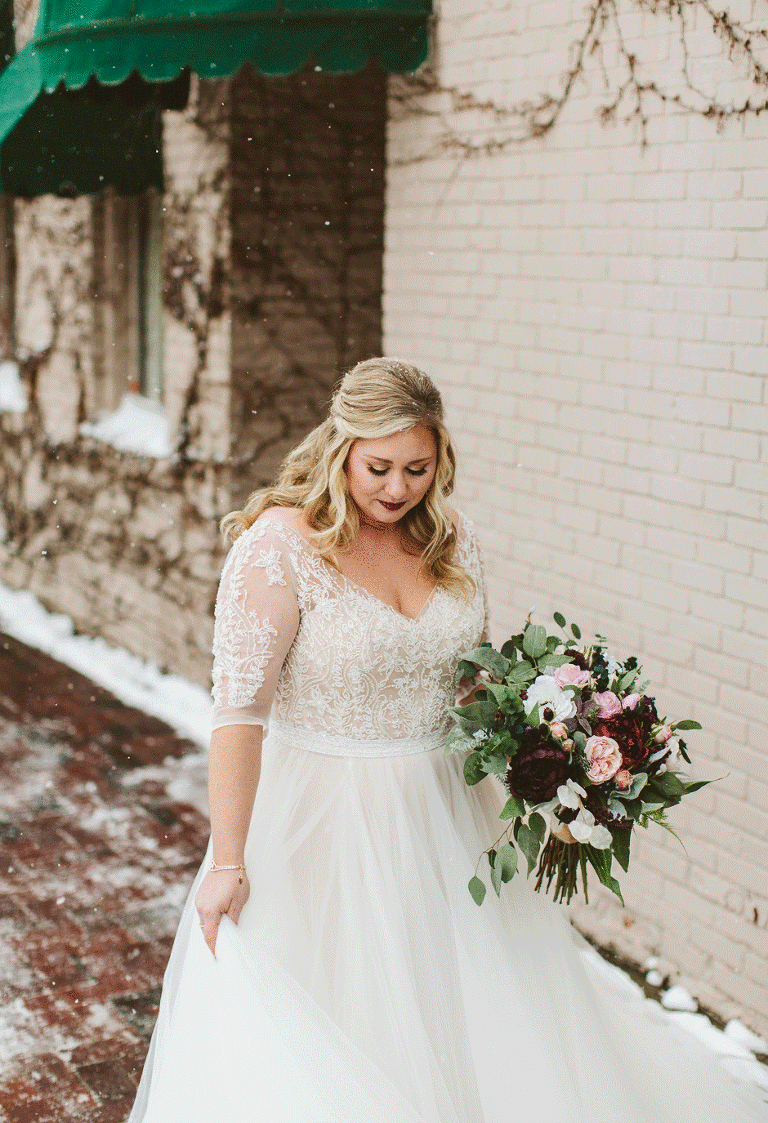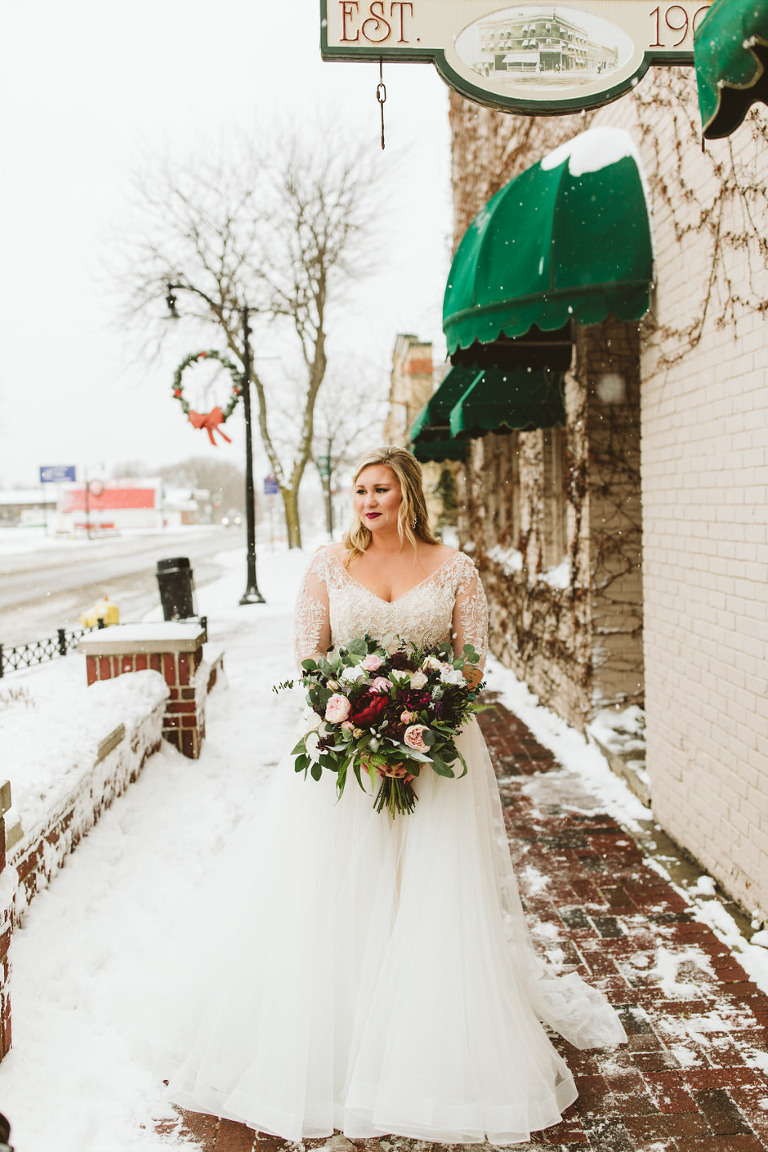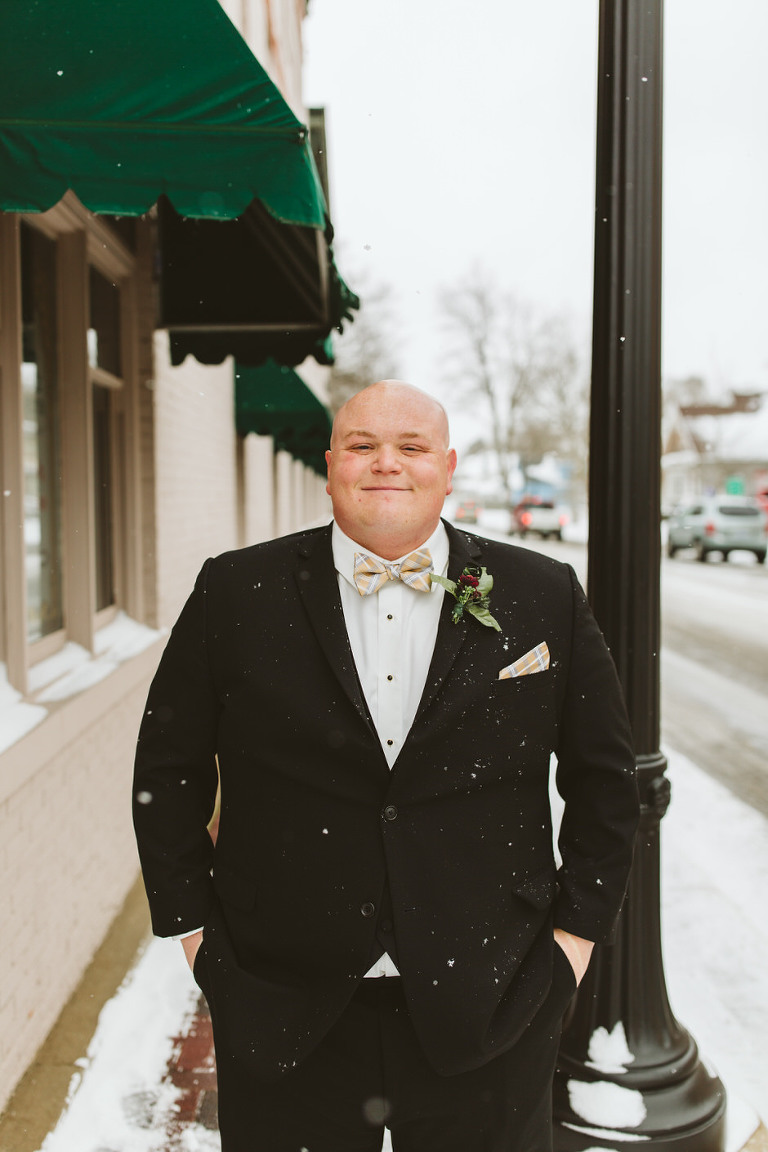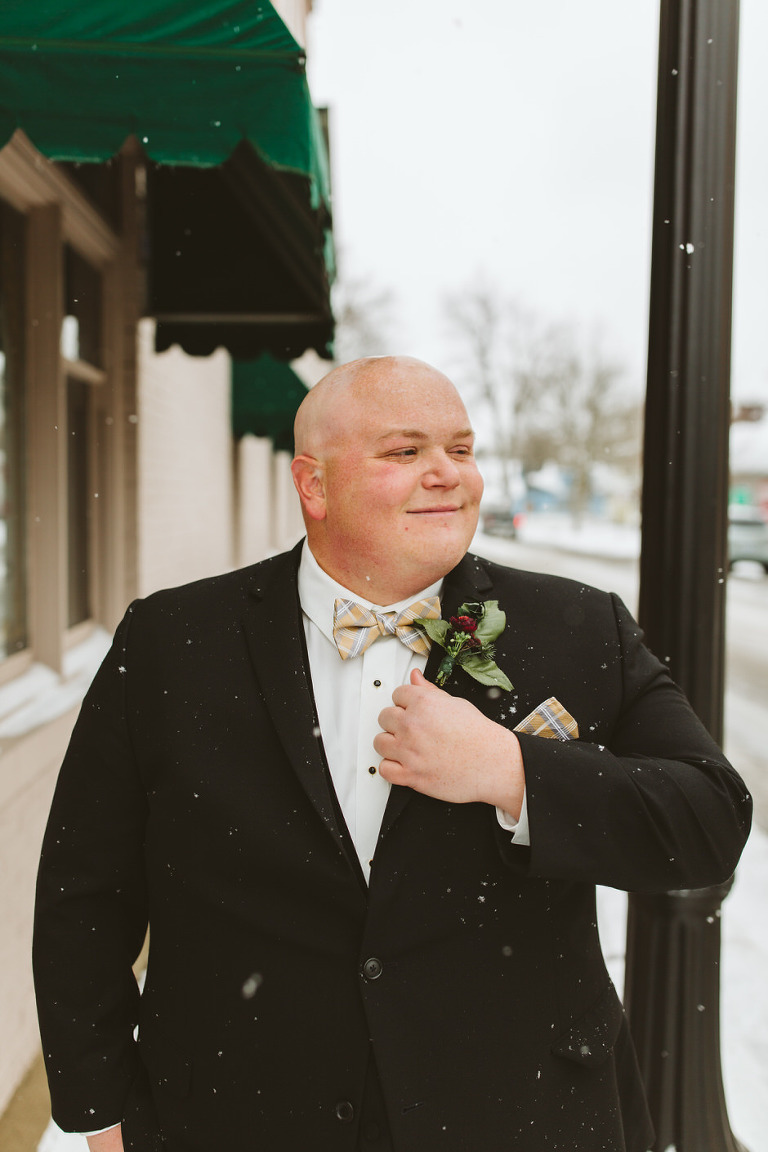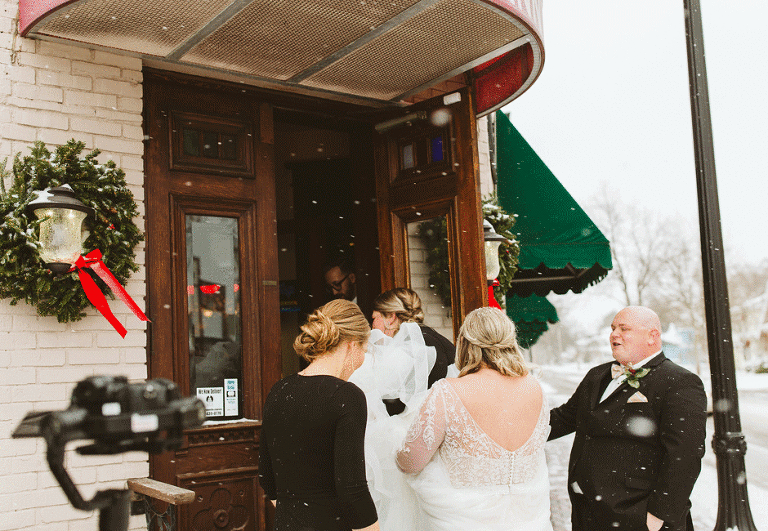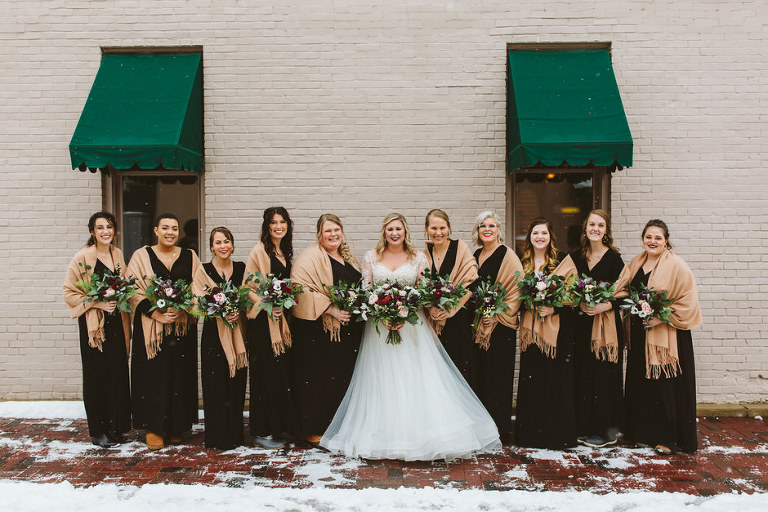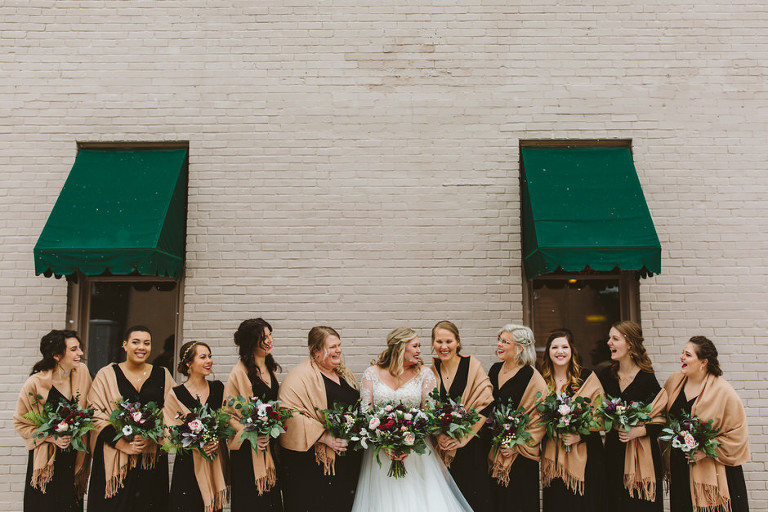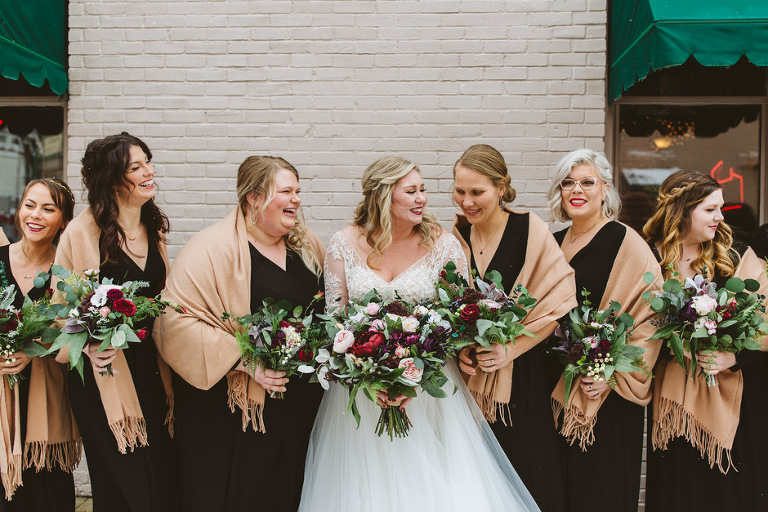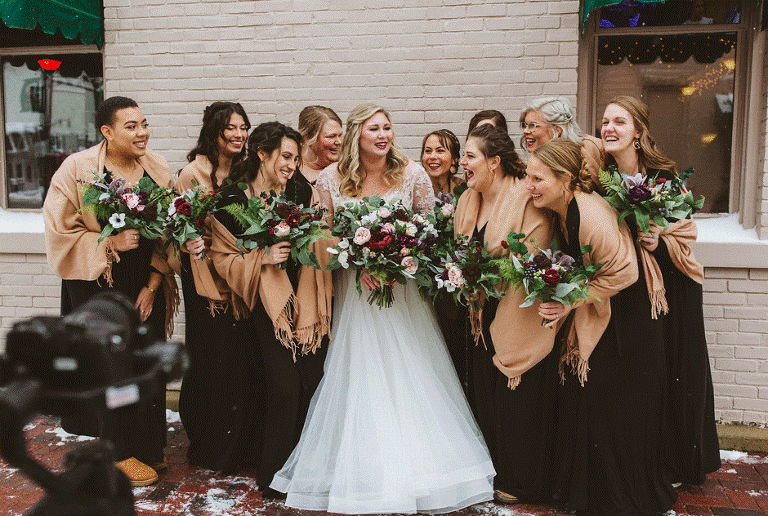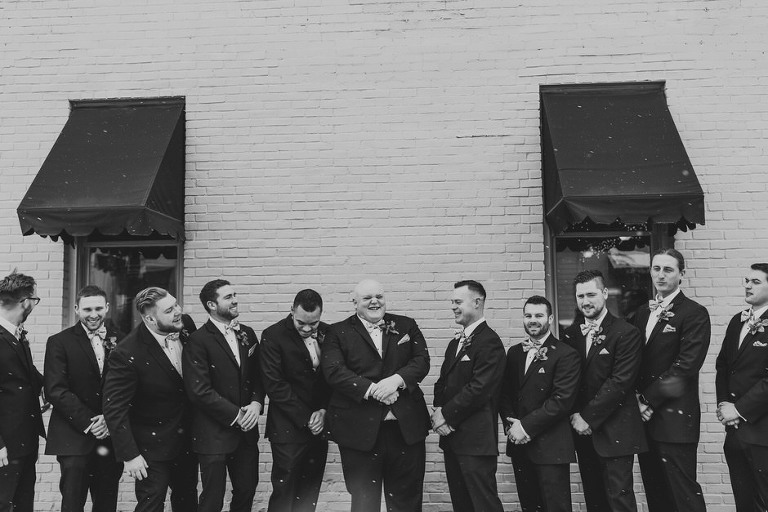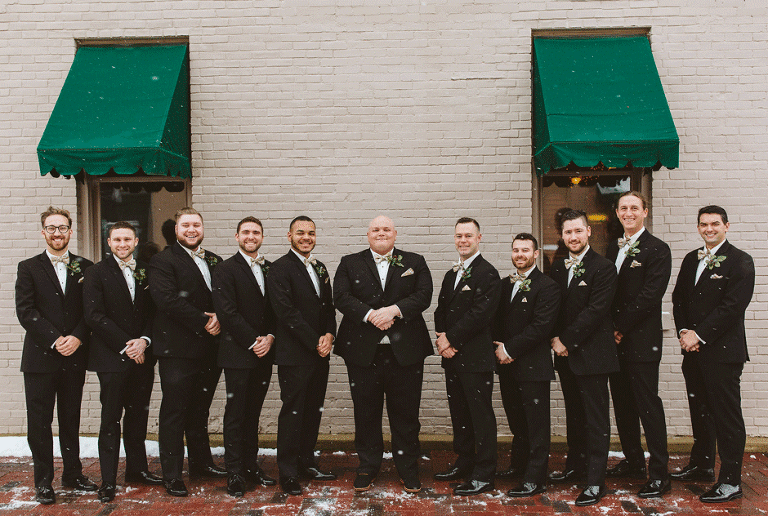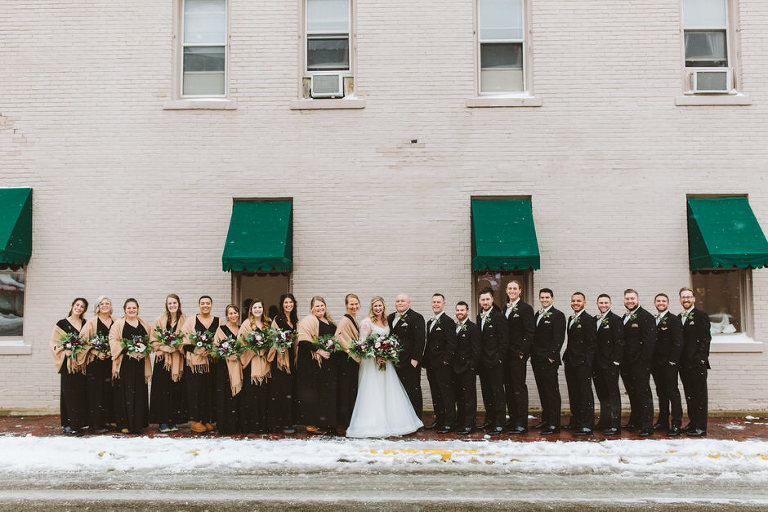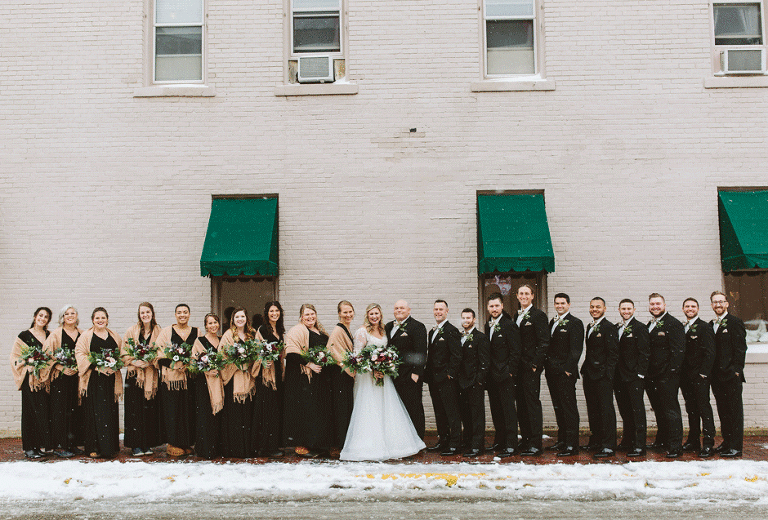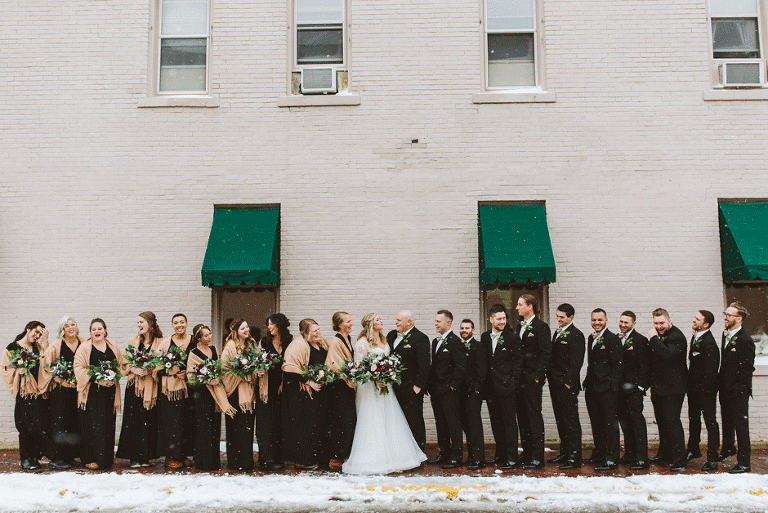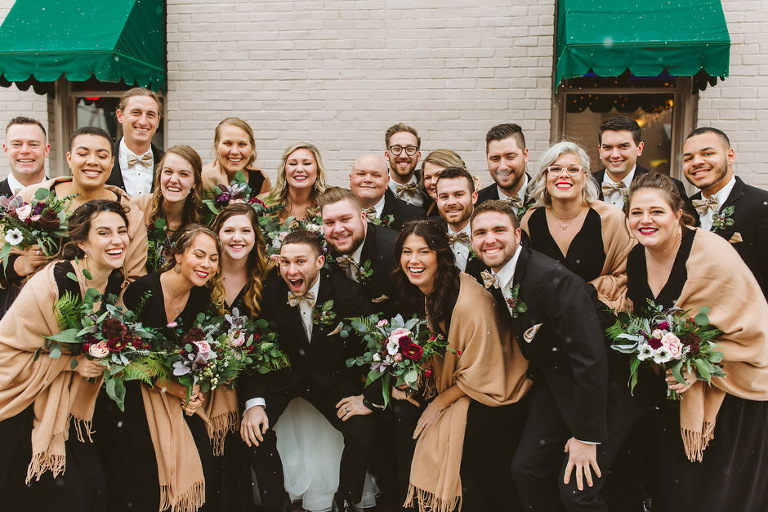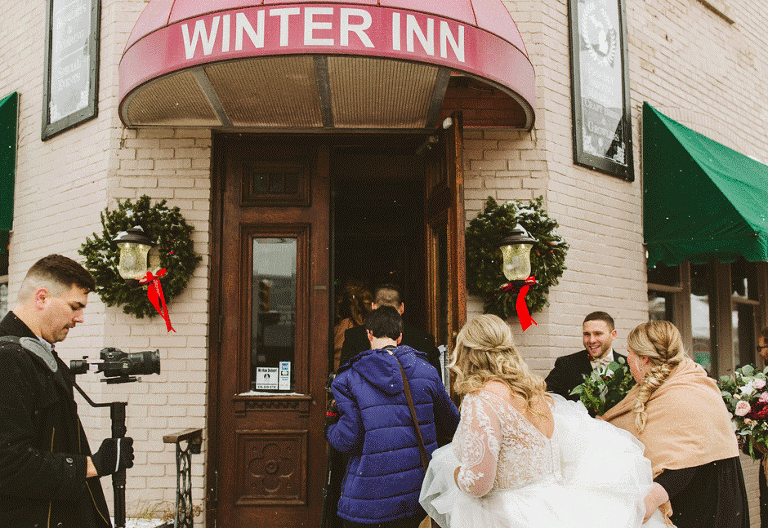 Venues:
We got married at Camp Anna Behrens, a rustic lodge that we filled to the brim with candles, pine branches and people that we love. On the morning of the wedding, there was a perfect dusting of snow ever the entire scene that was pure magic. After the wedding, we went to the Winter Inn, a quant vintage tavern full of town regulars that we took over to bring in the new year with our closest friends and family. We turned the lights off, blasted the best music and counted down the seconds until 2020, when we kissed everyone we loved and raised our final glass of the night to our new beginning.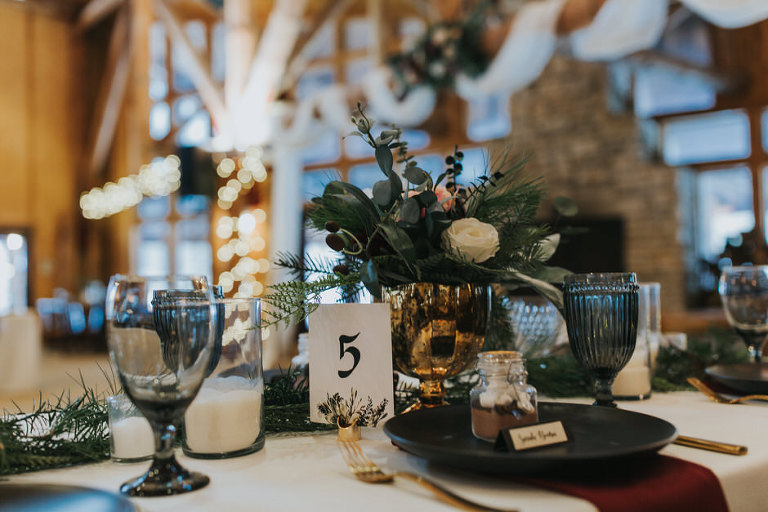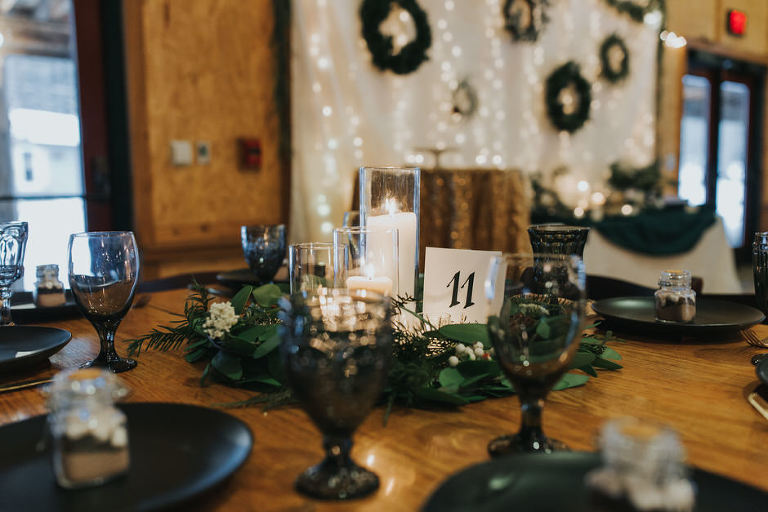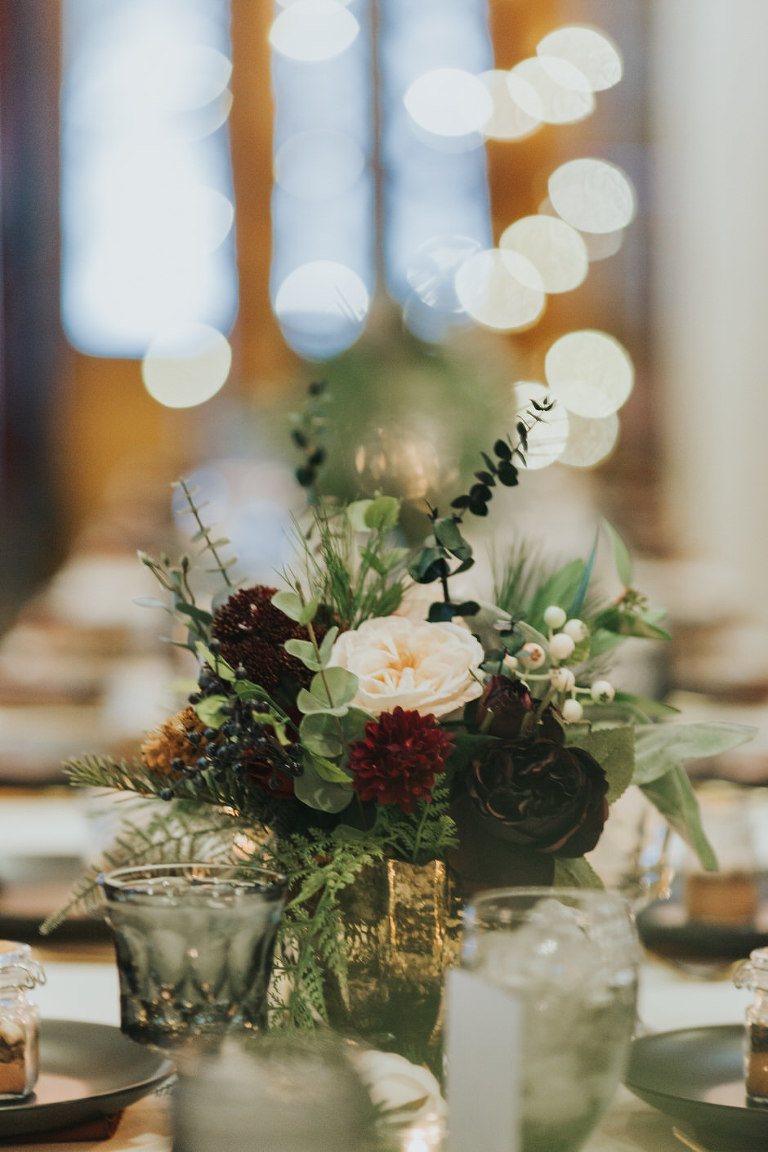 The Decor: 
Sarah did all of the decor (with the help of family and friends) and made all the bouquets, boutonnieres, arch piece, and accent wreaths from faux floral (a Grand Occasions specialty).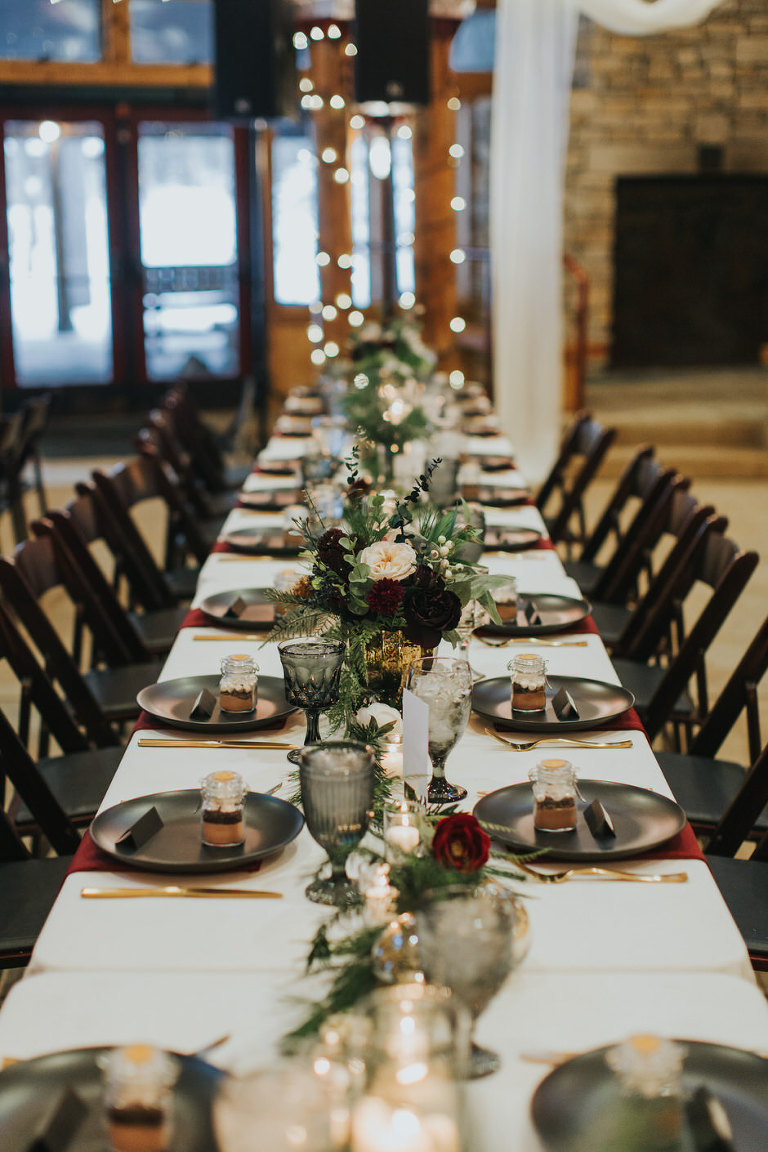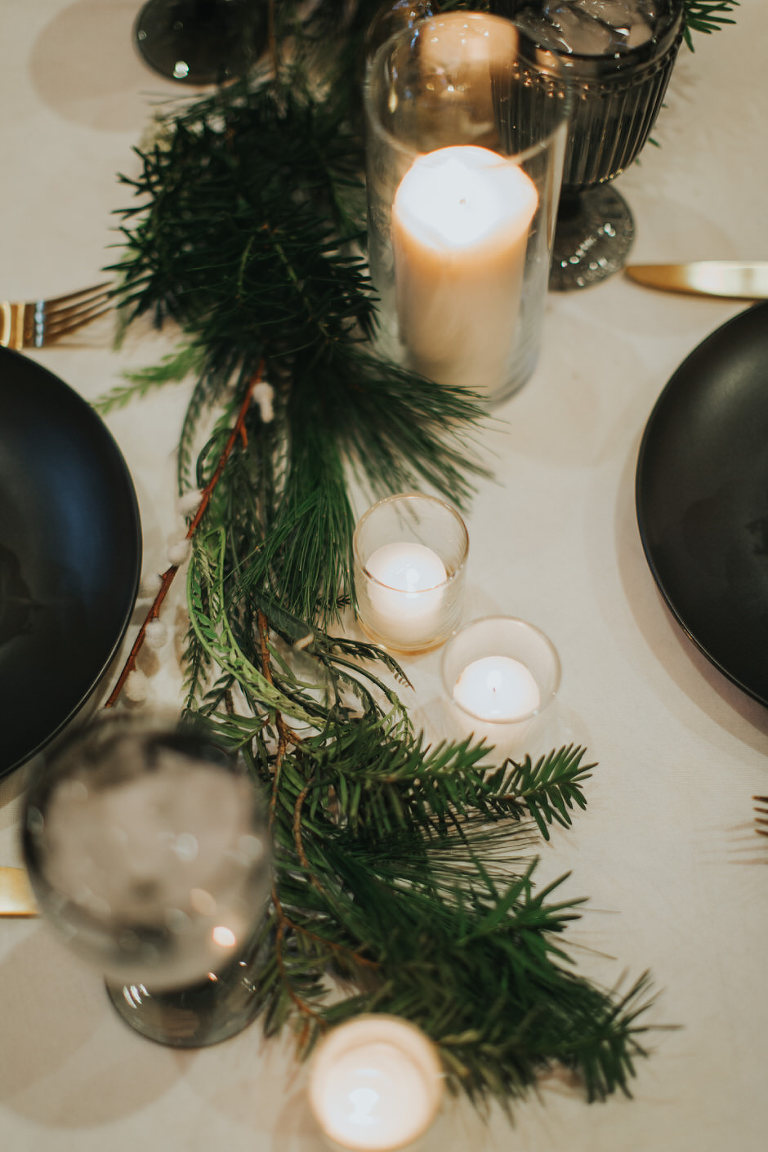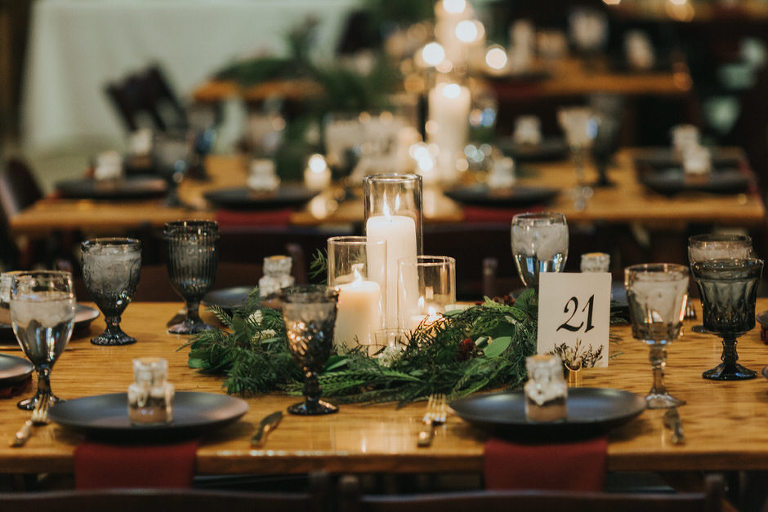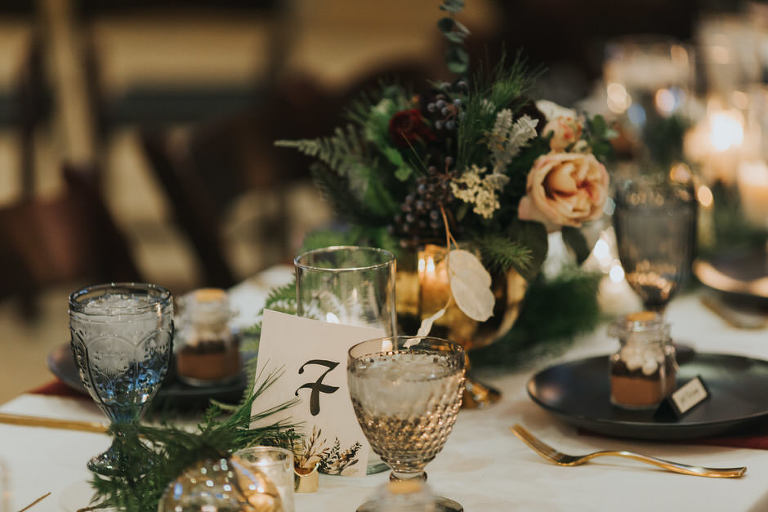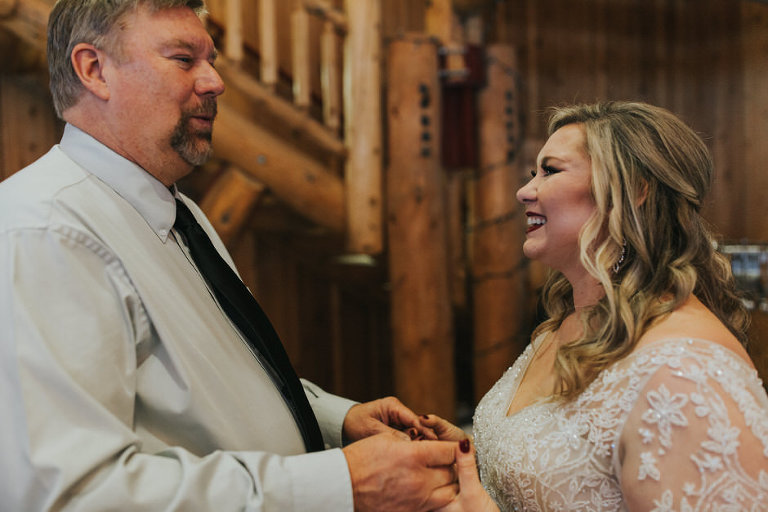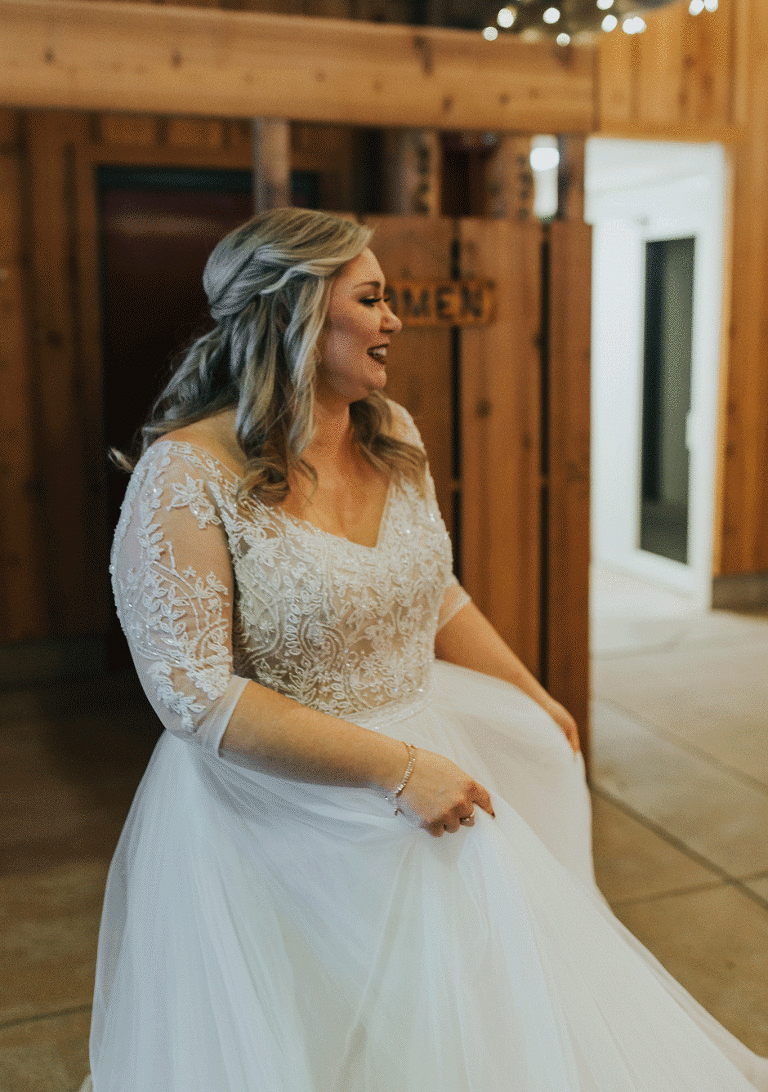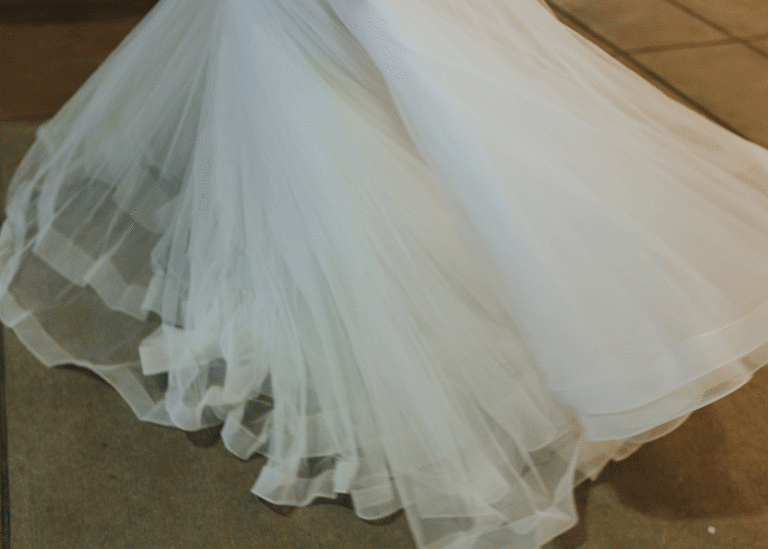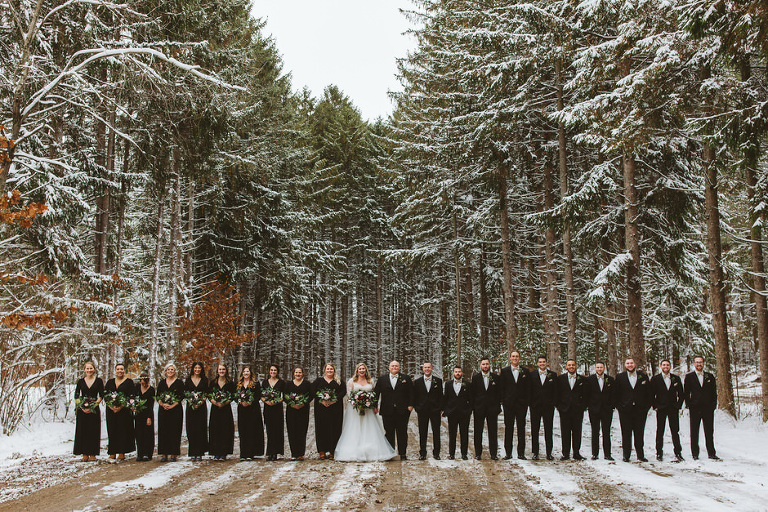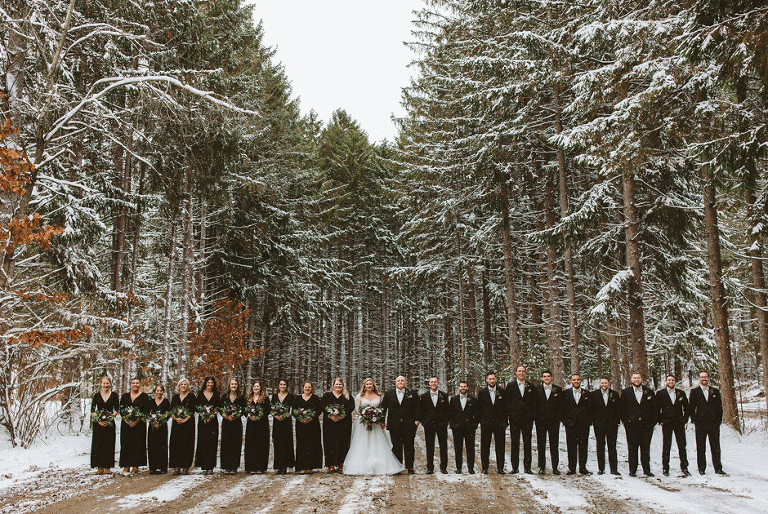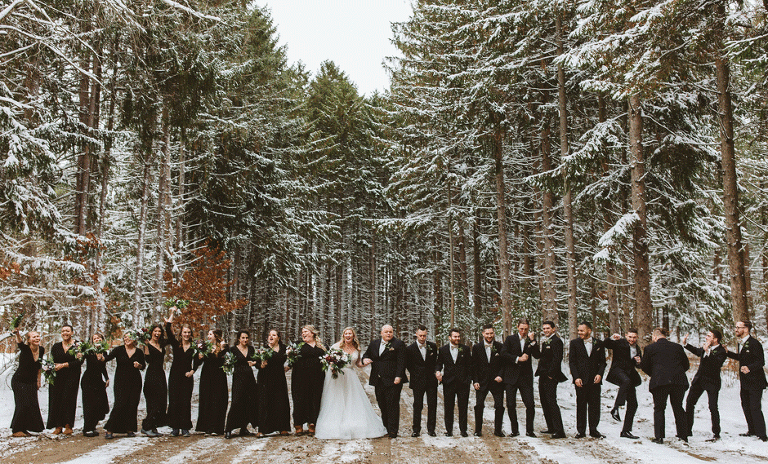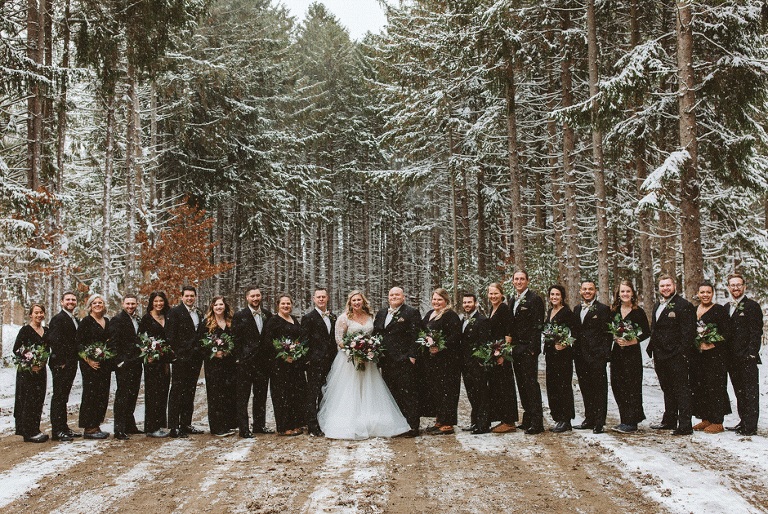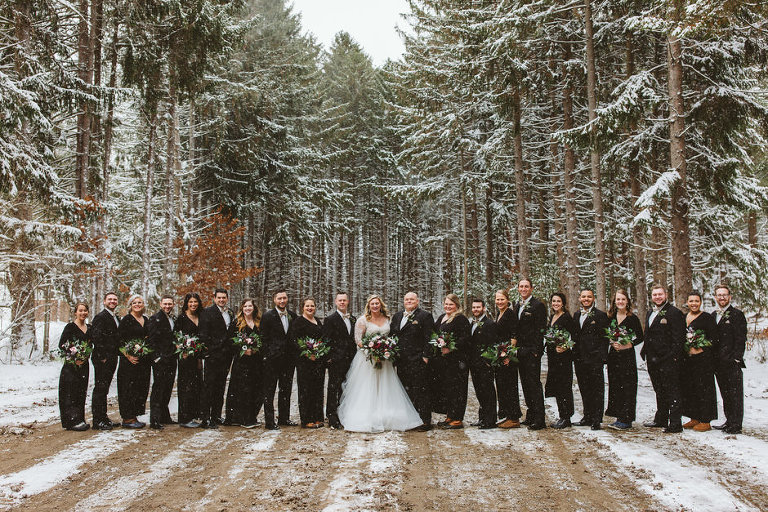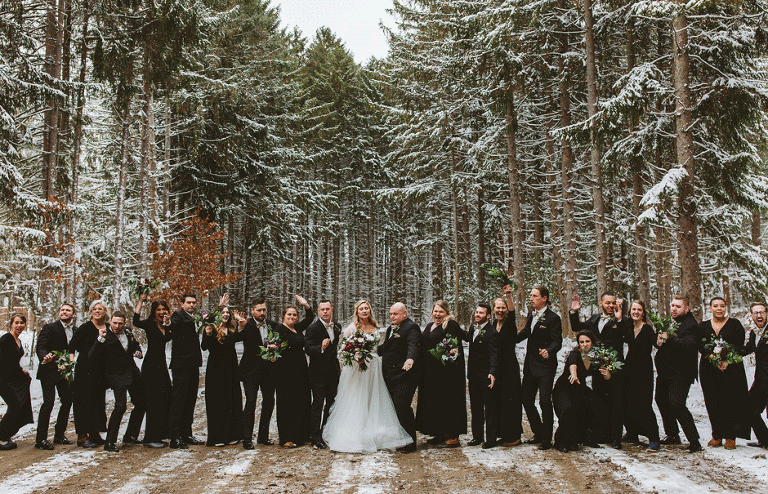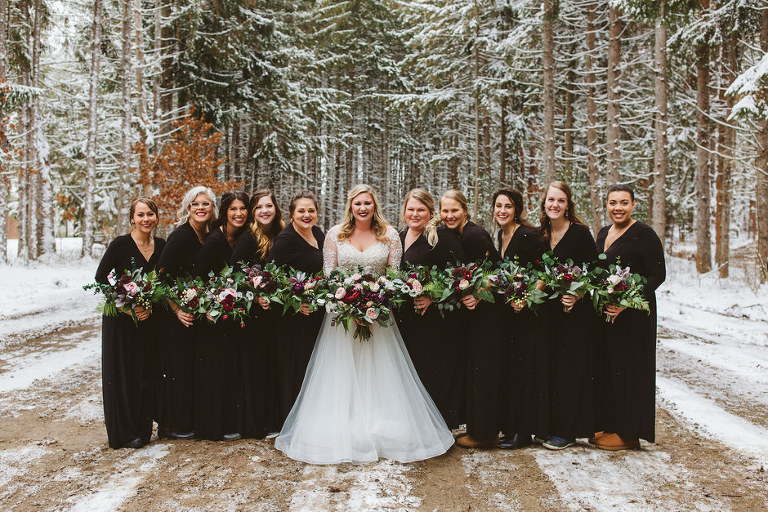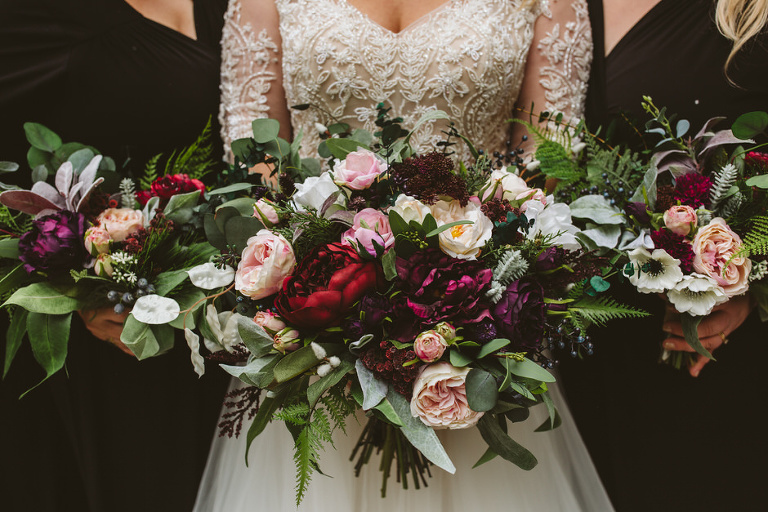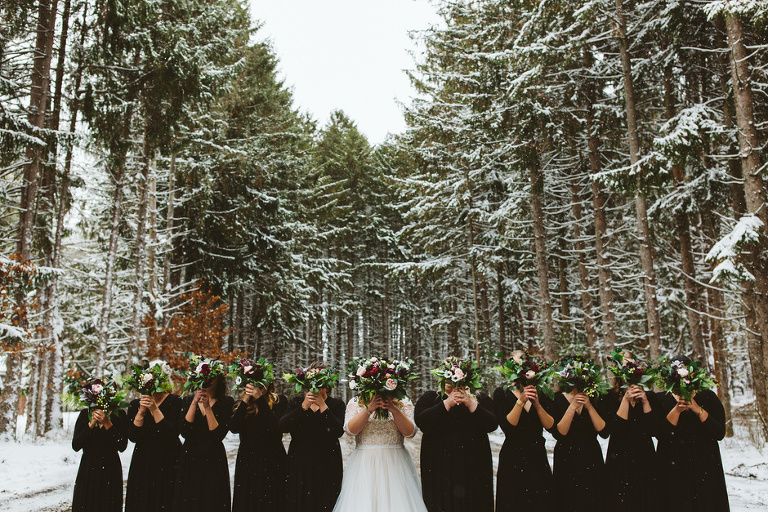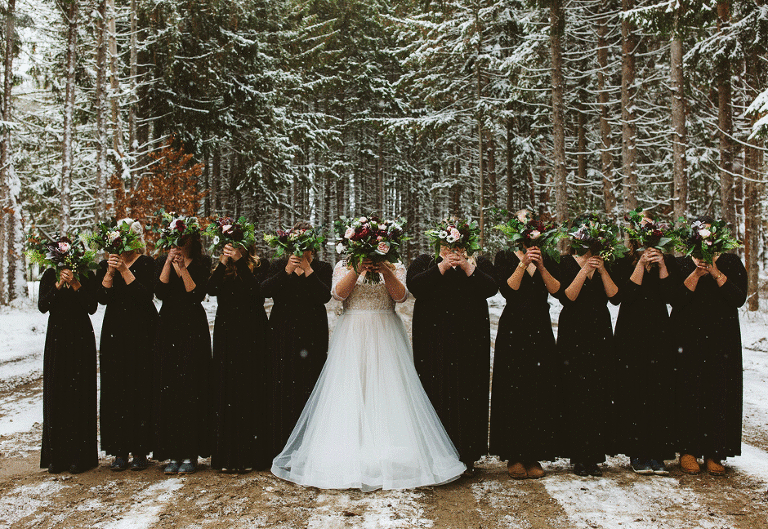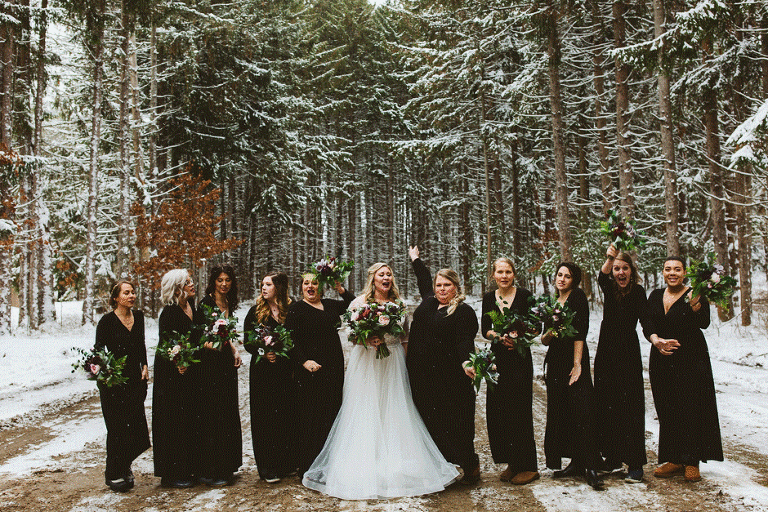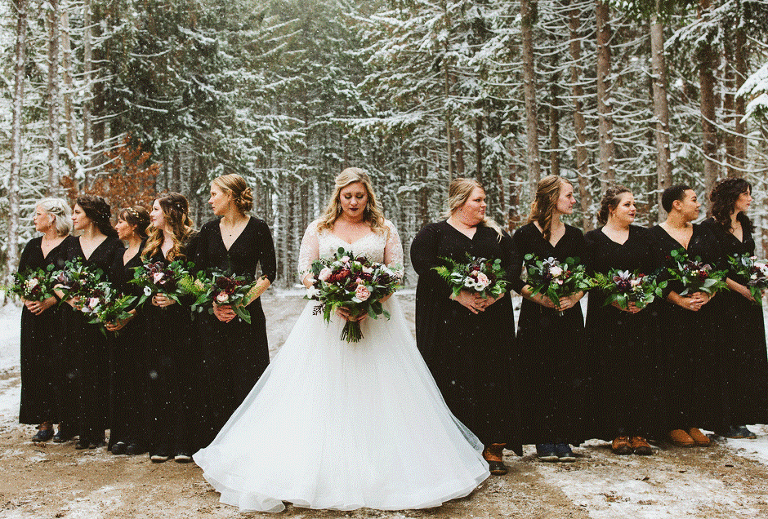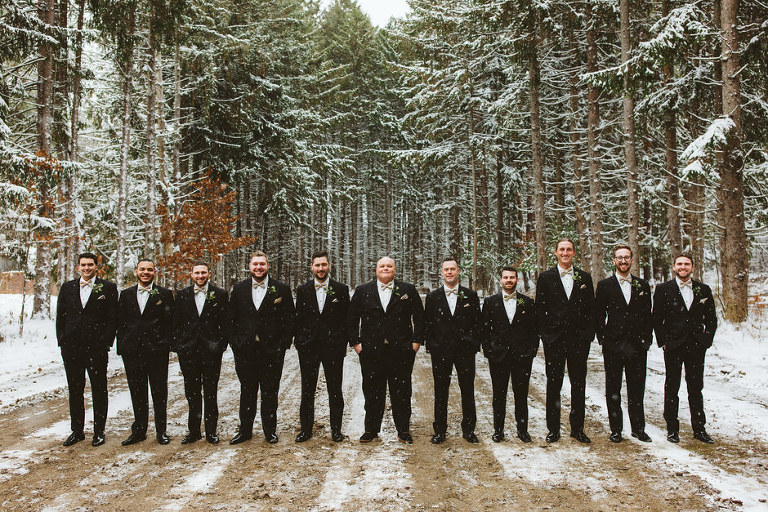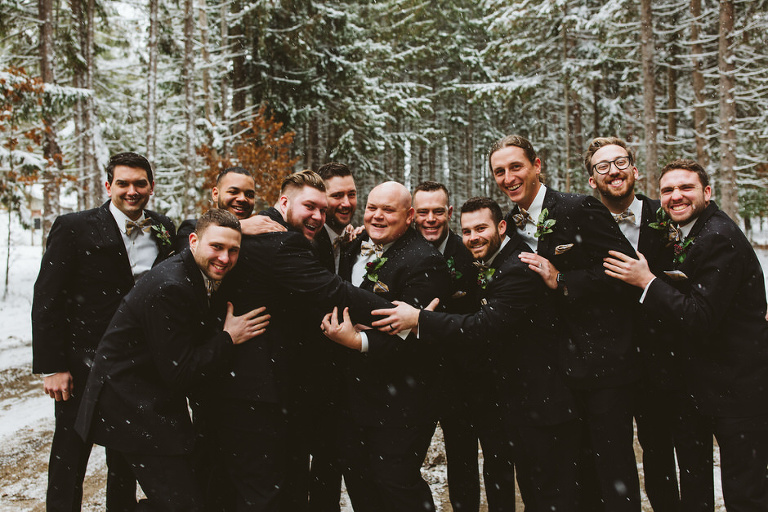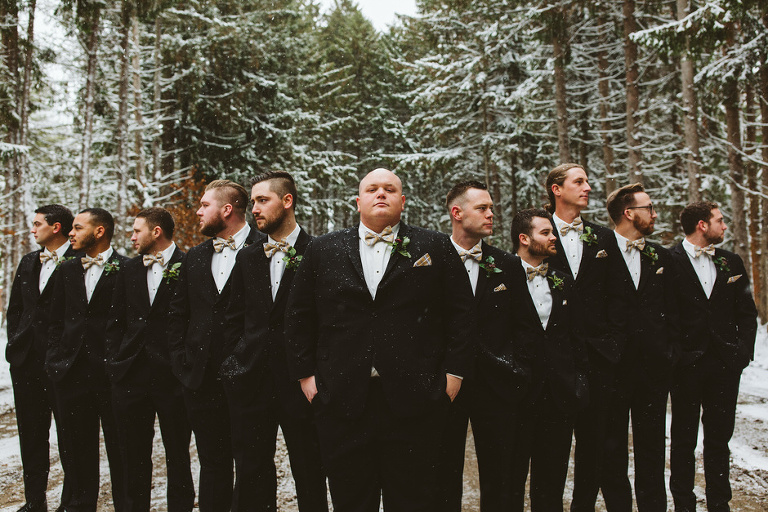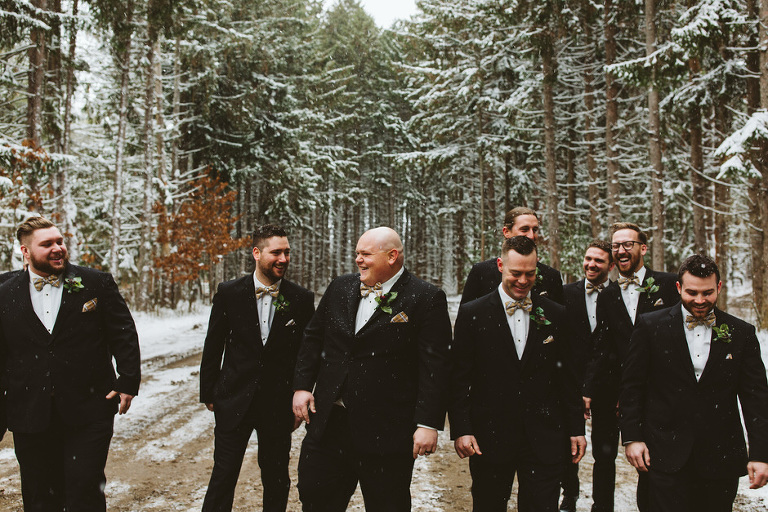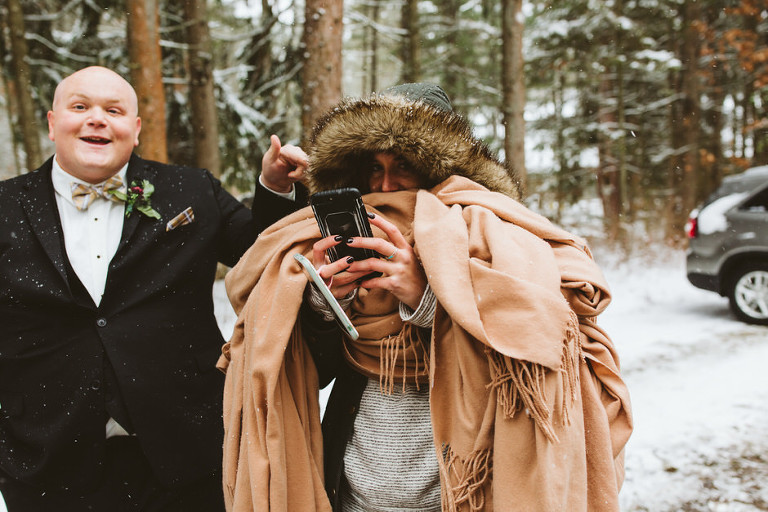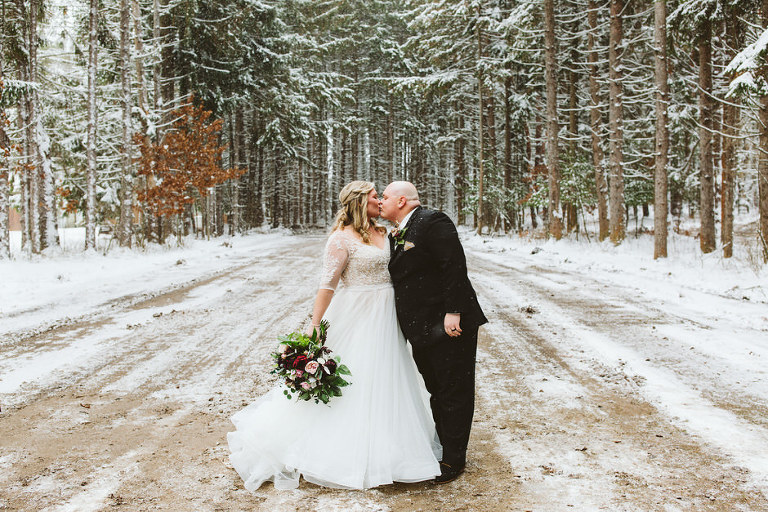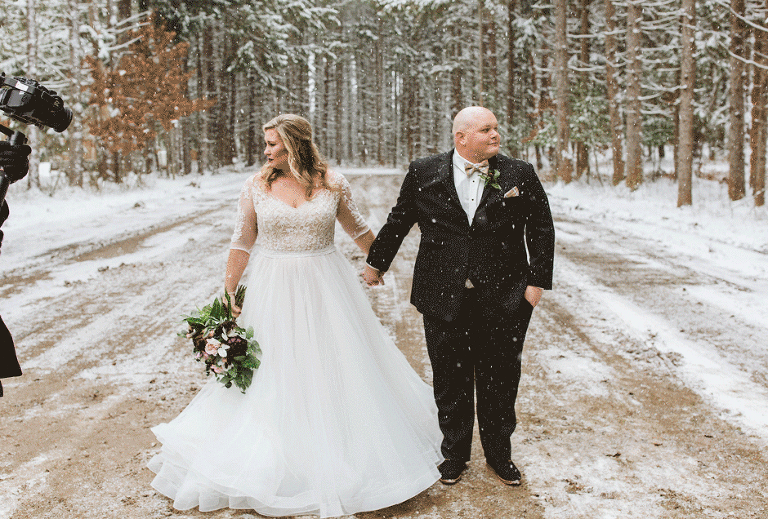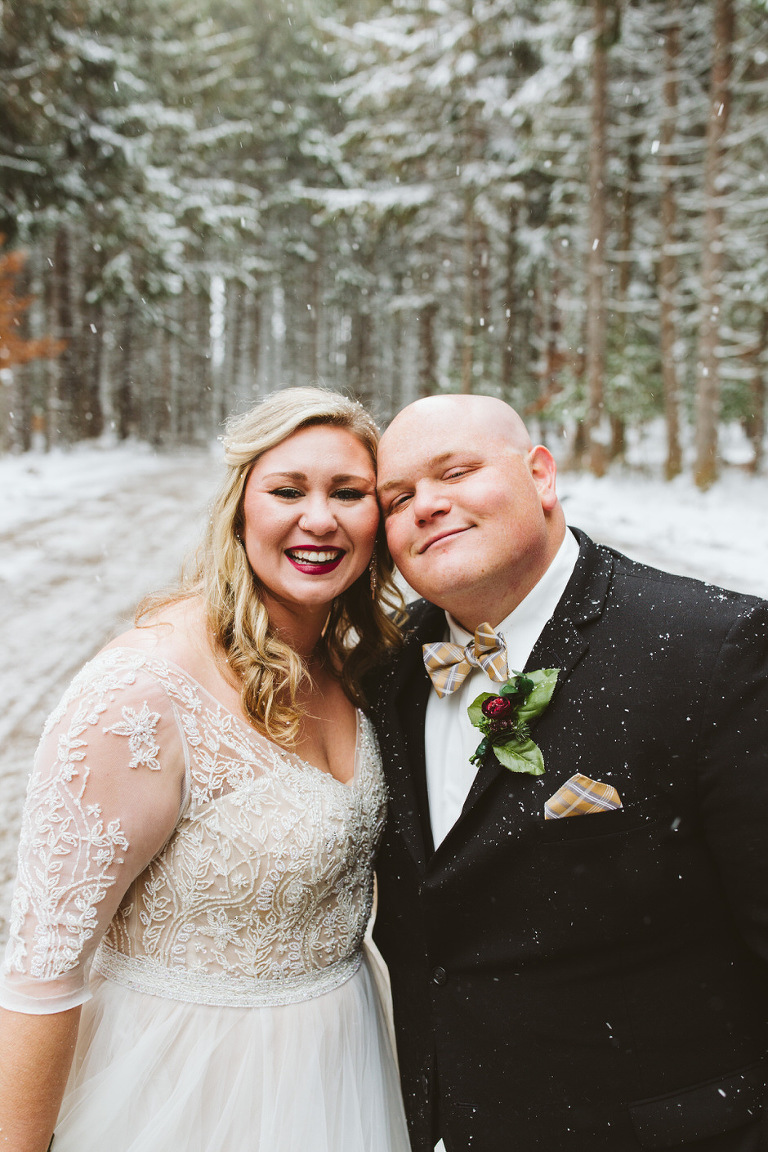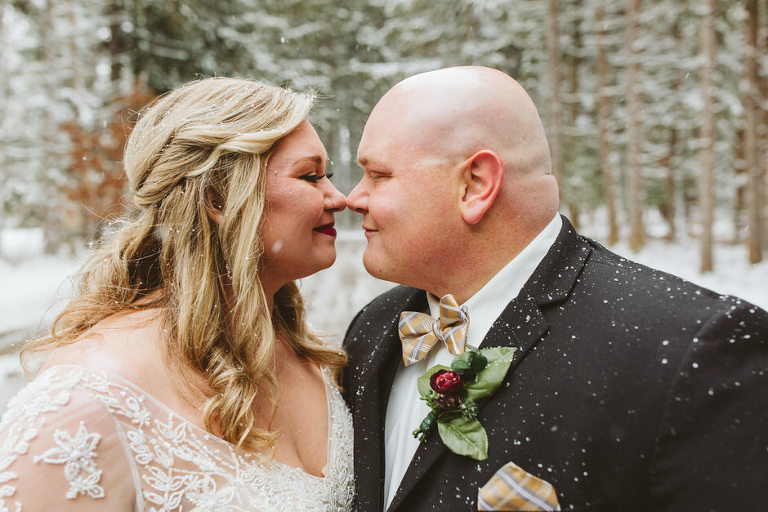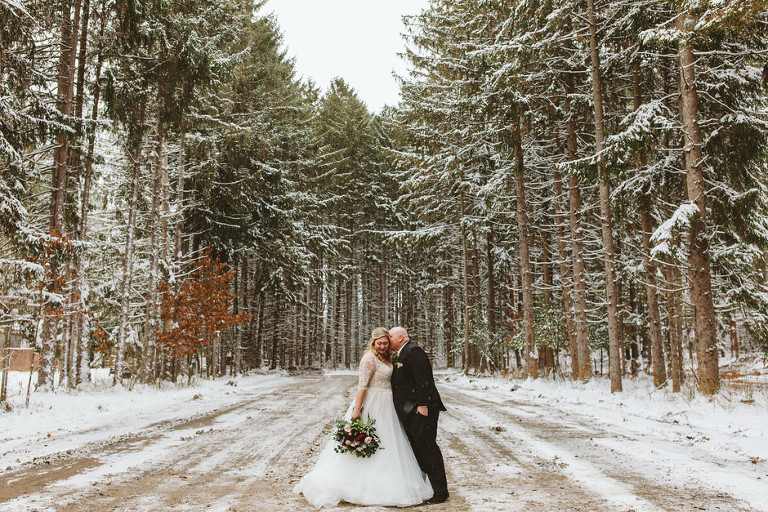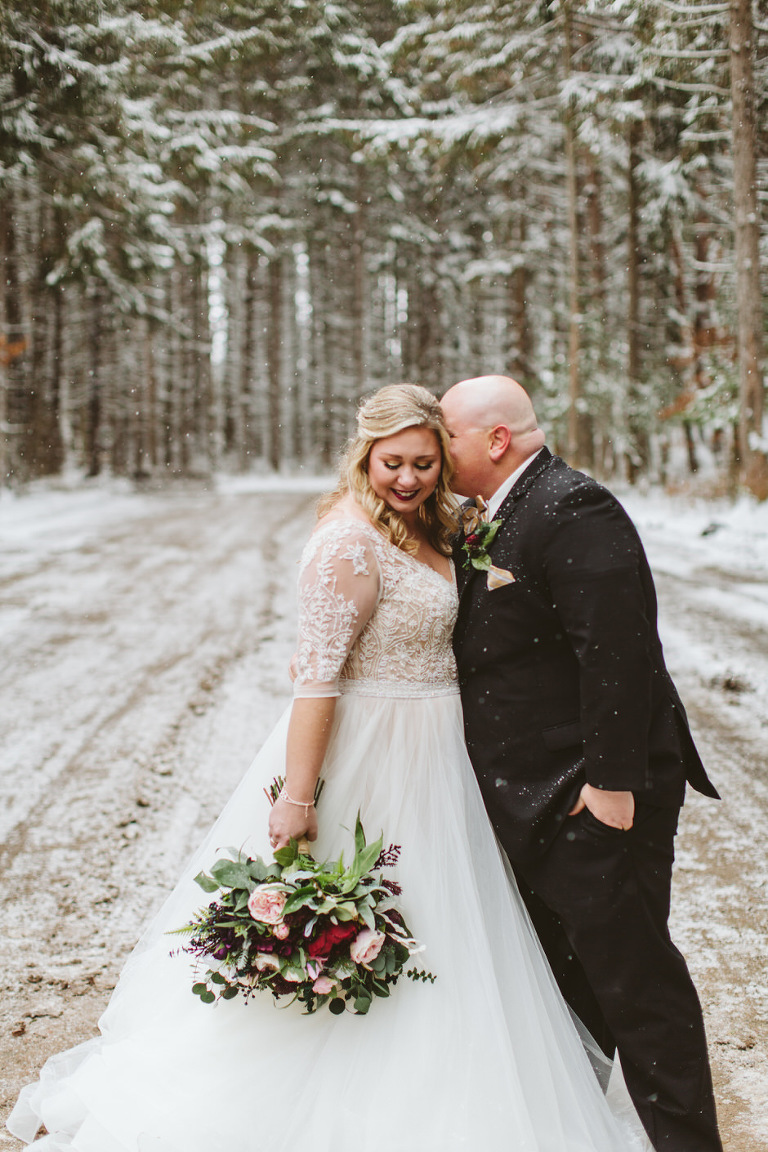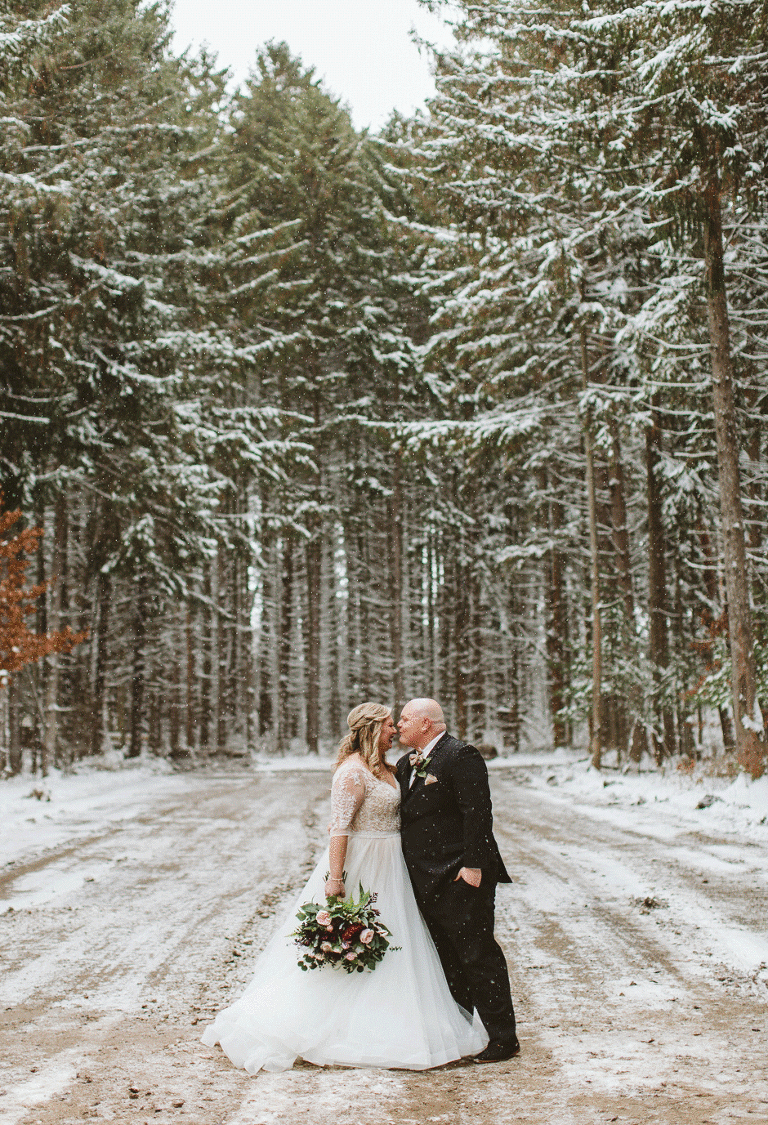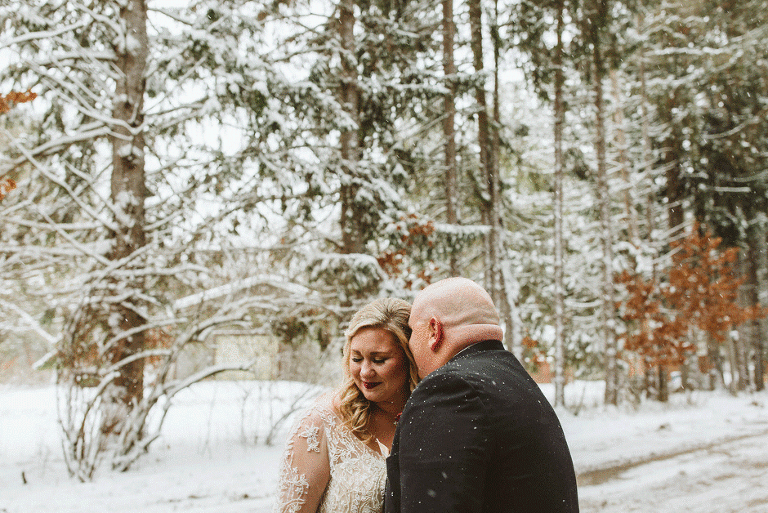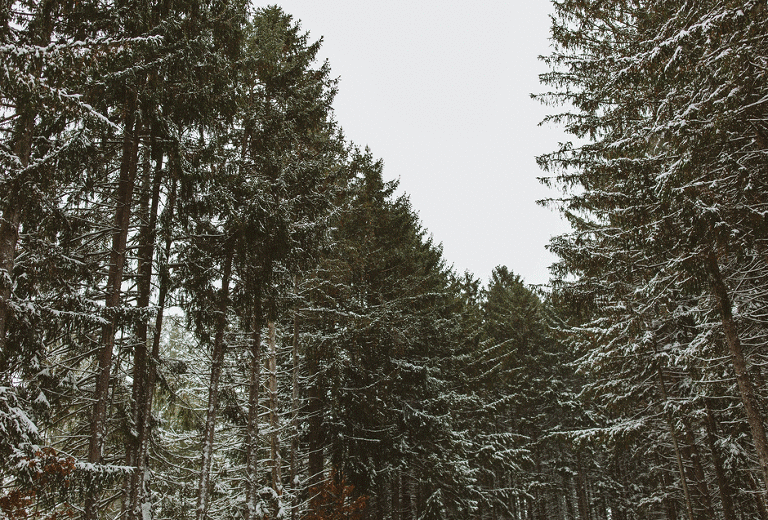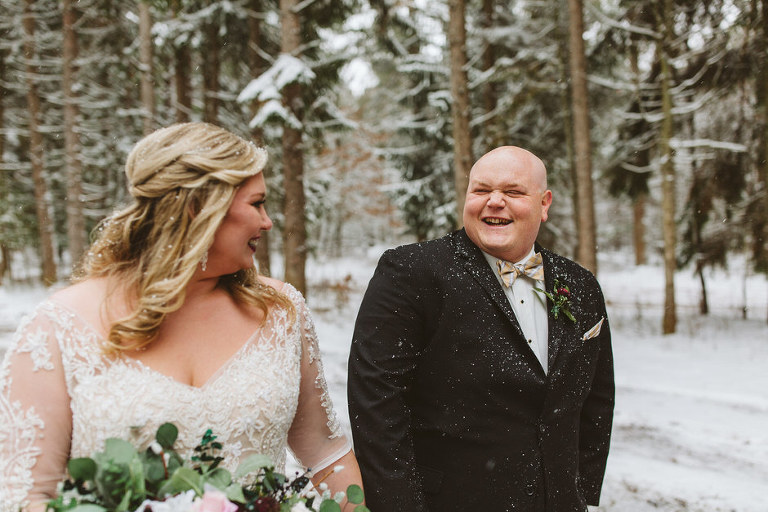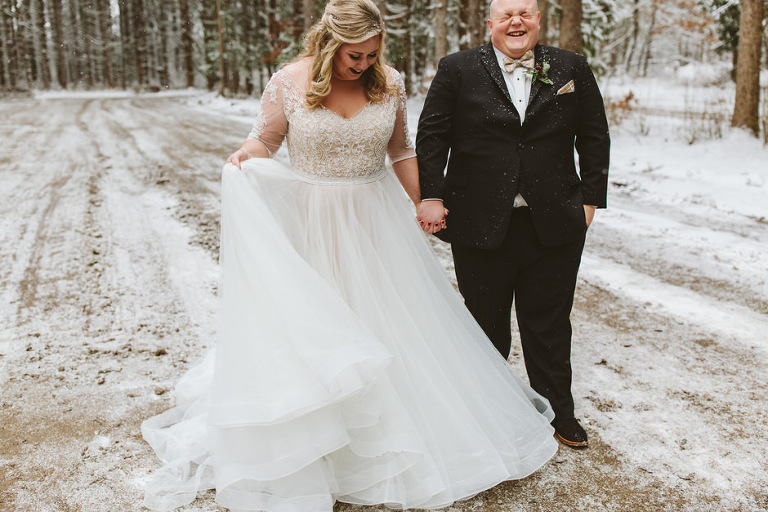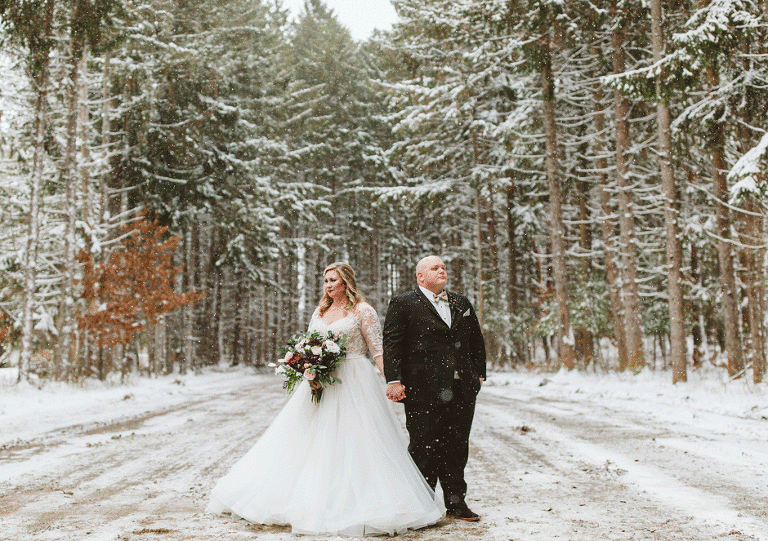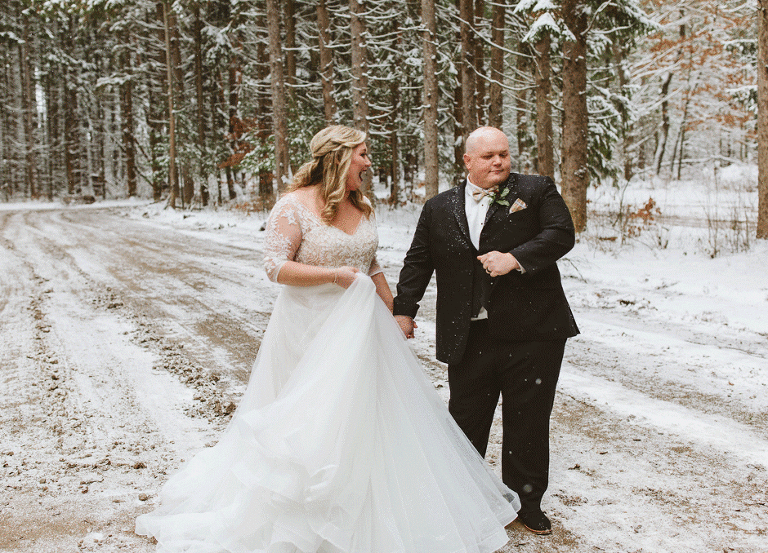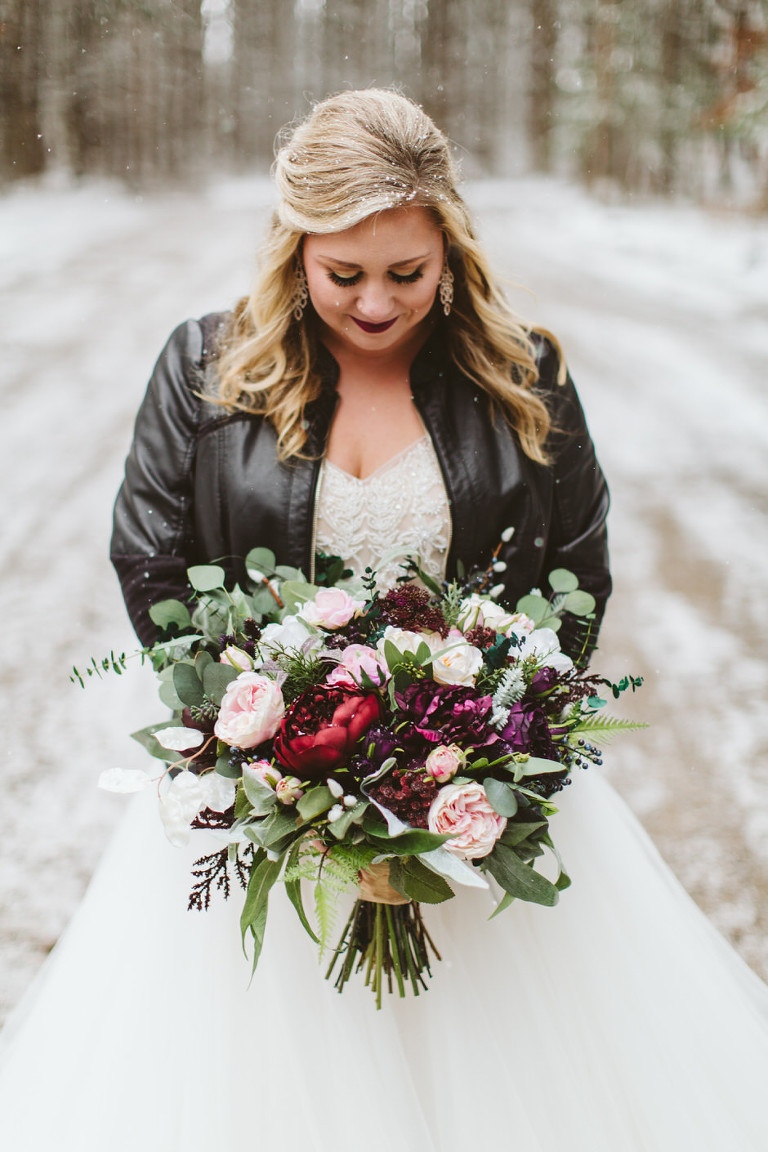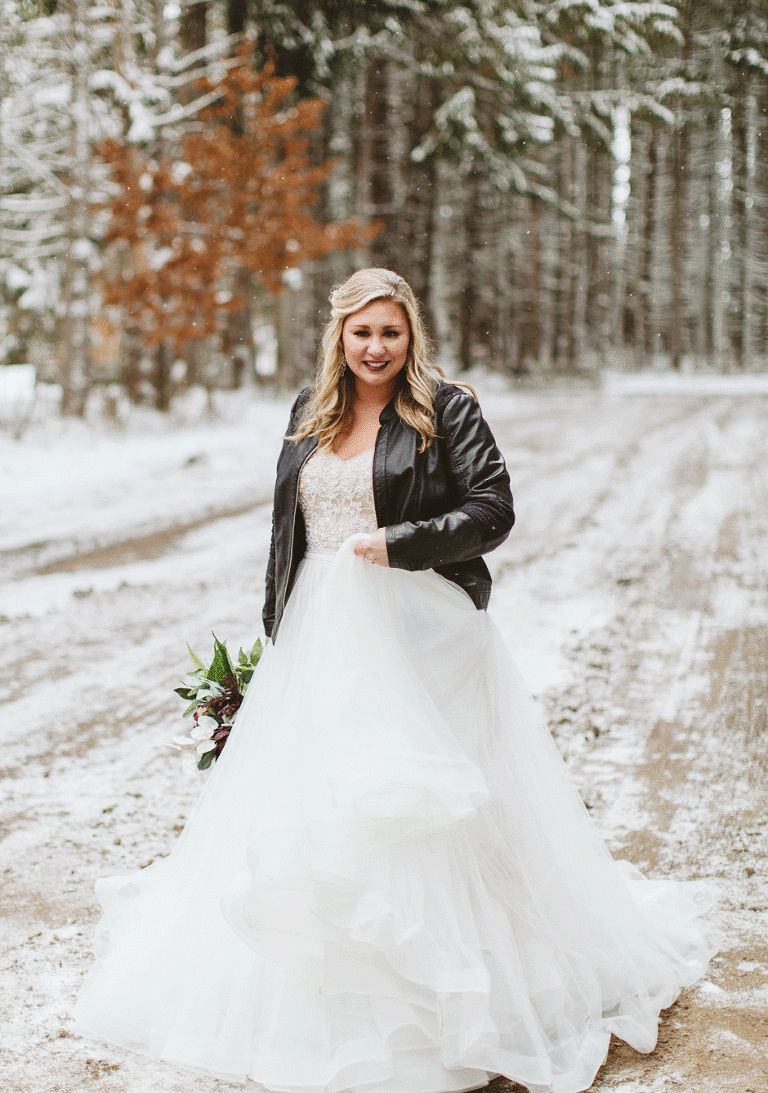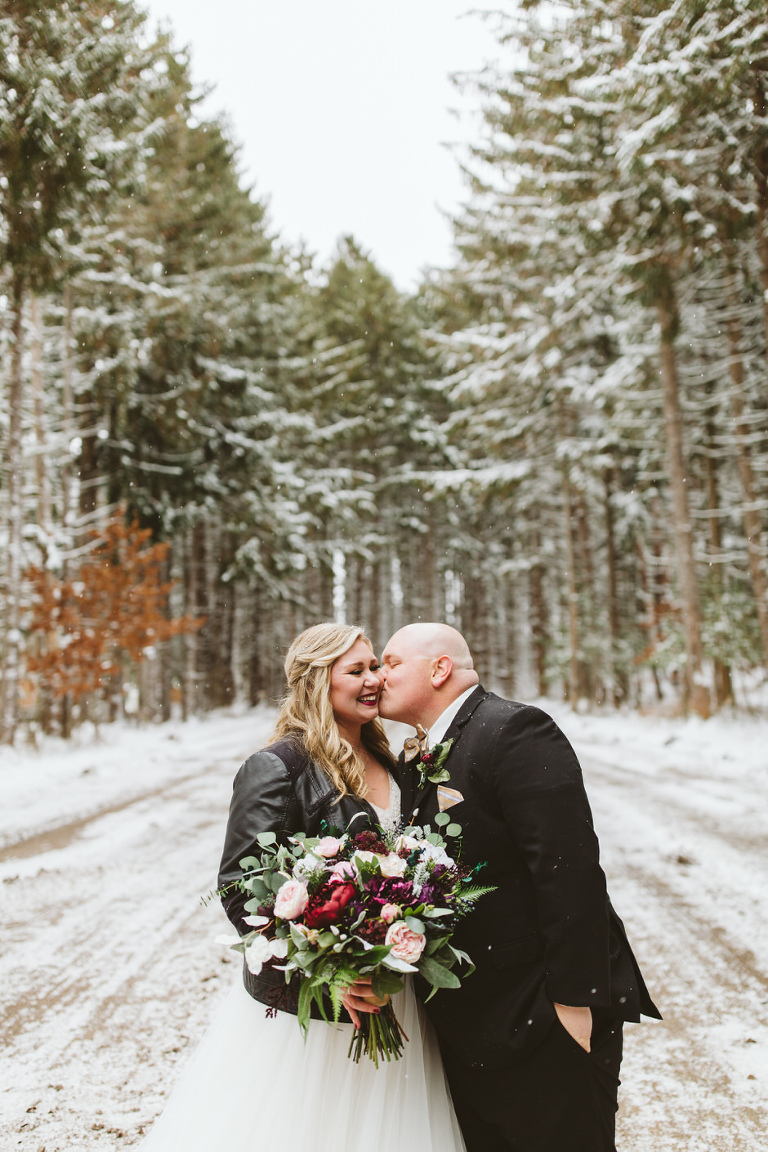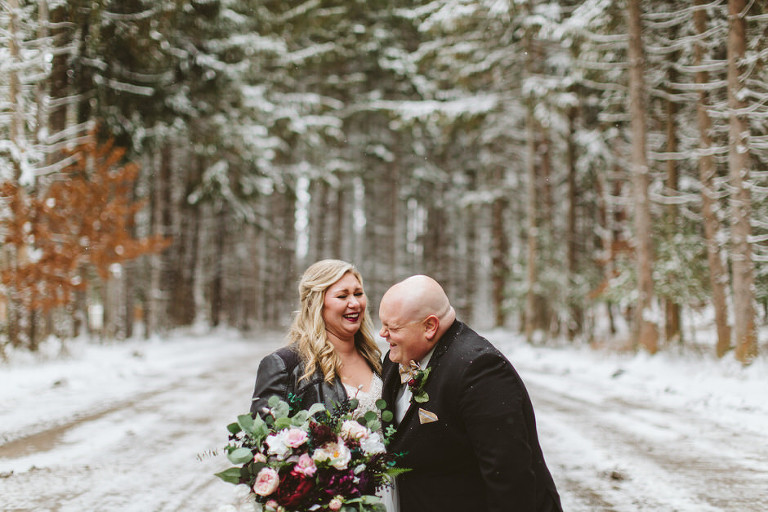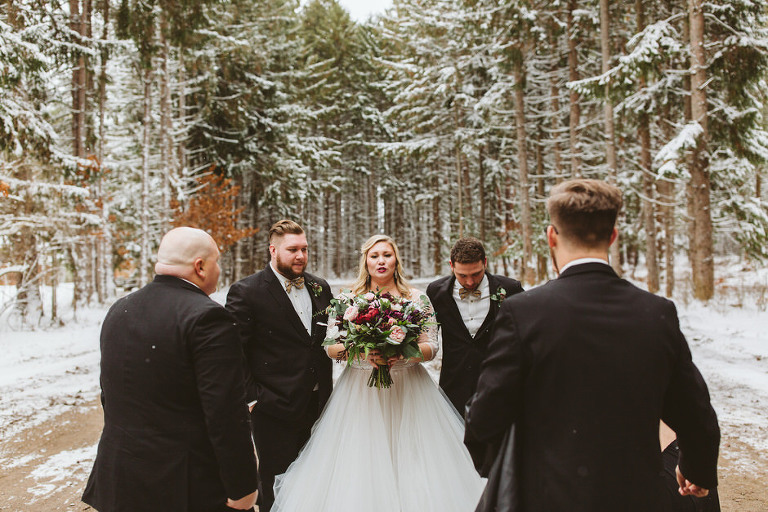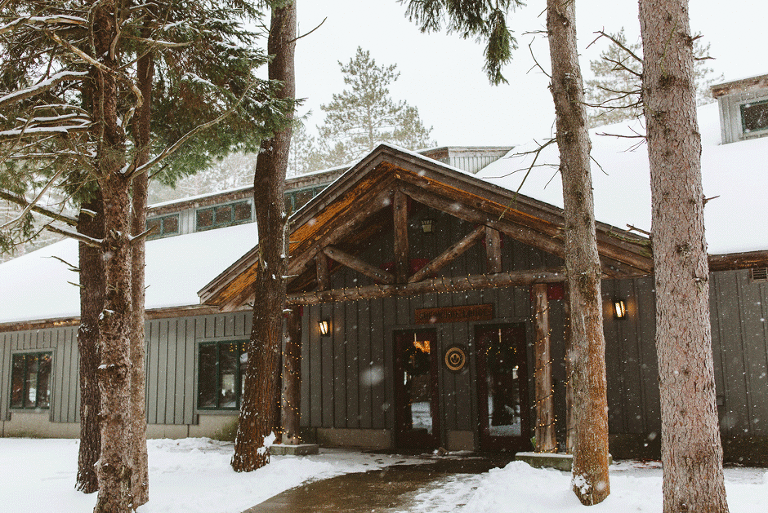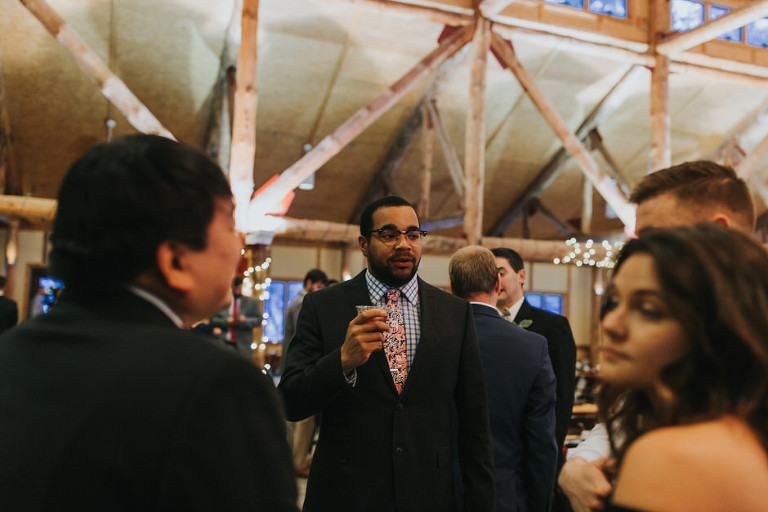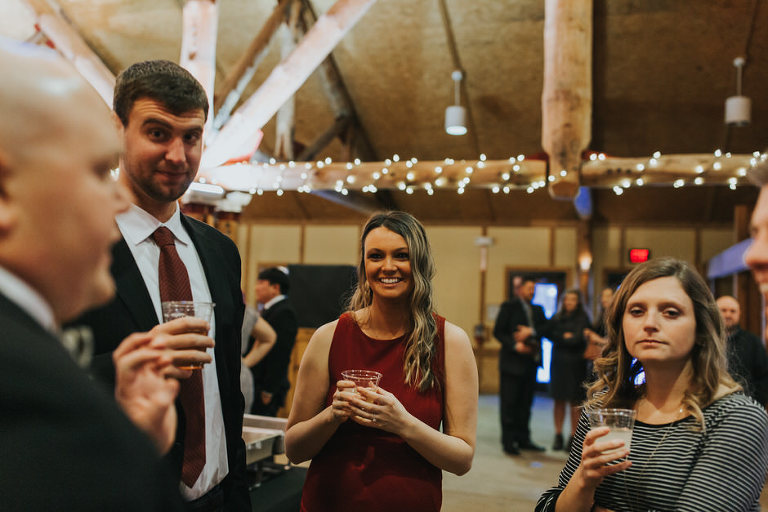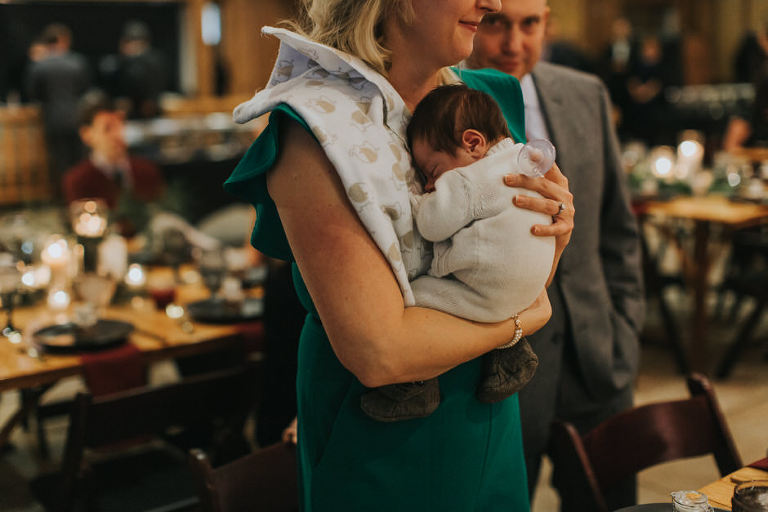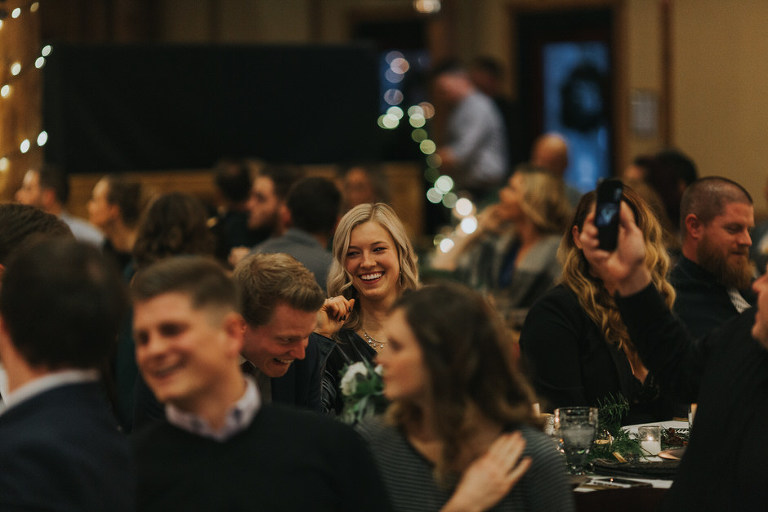 The Ceremony: 
Dave bawled like the big strong man he is when Sarah came down the aisle to "Marry Me" by Train that was sung live by the amazing Rachel Curtis. We recited our own vows, and realized we had both wrote down exactly seven promises to each other.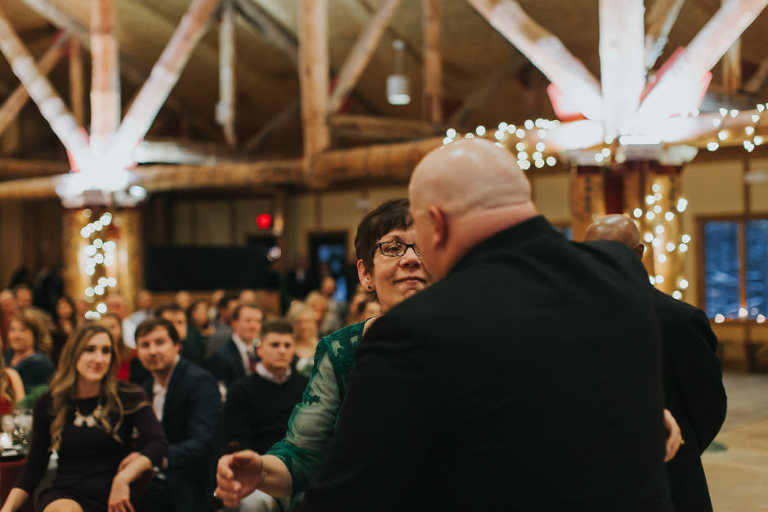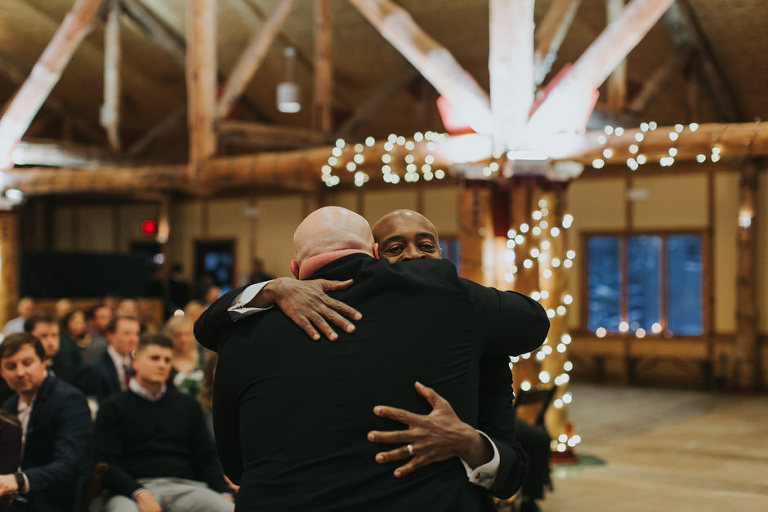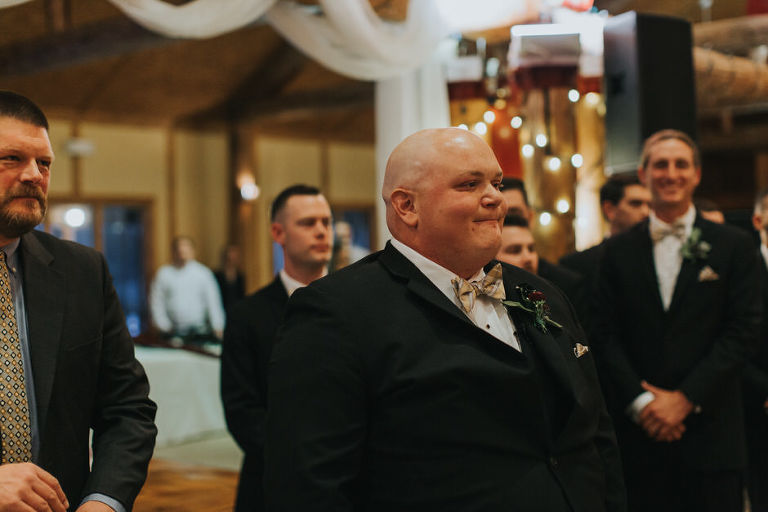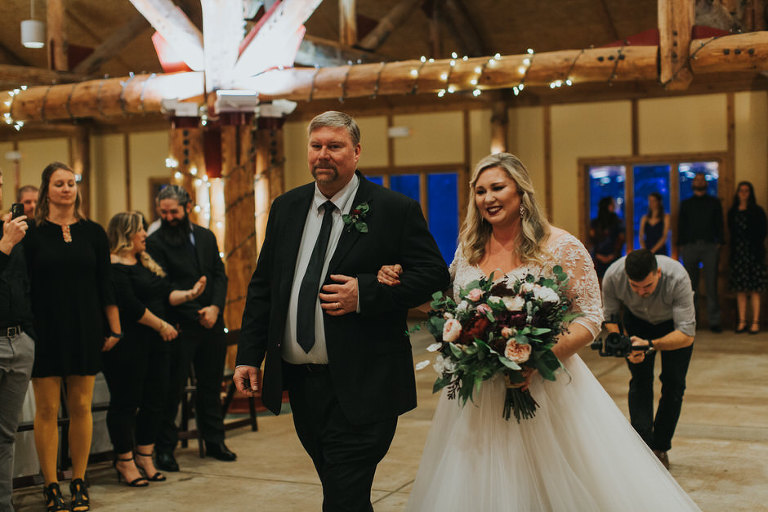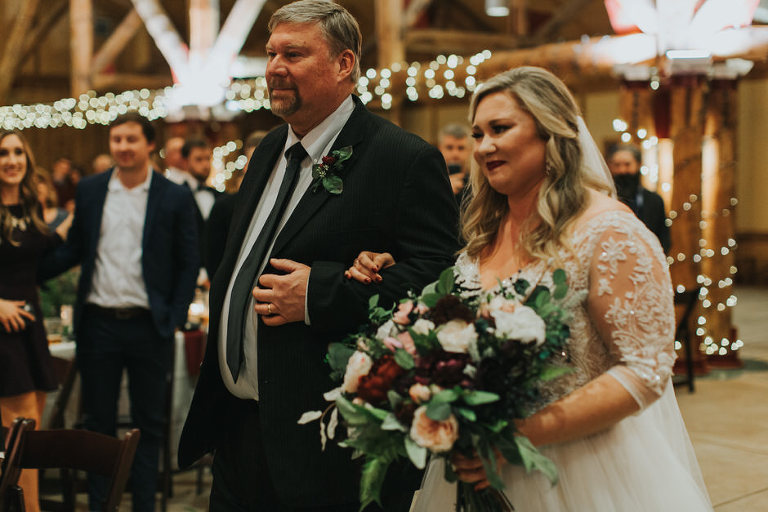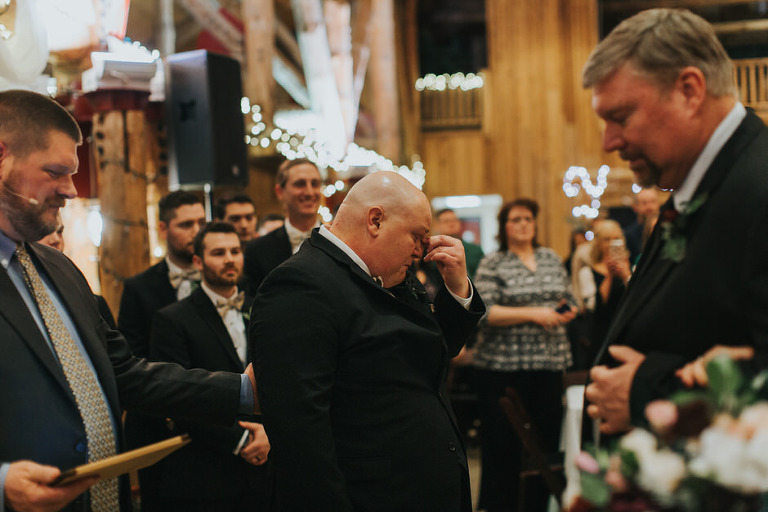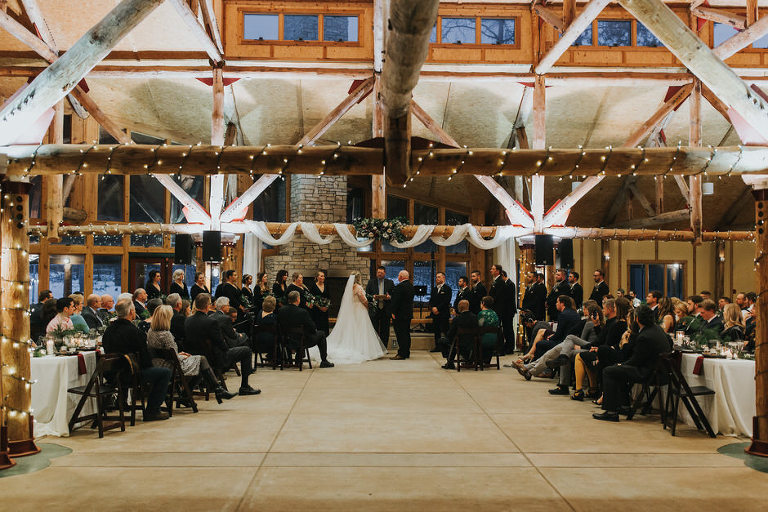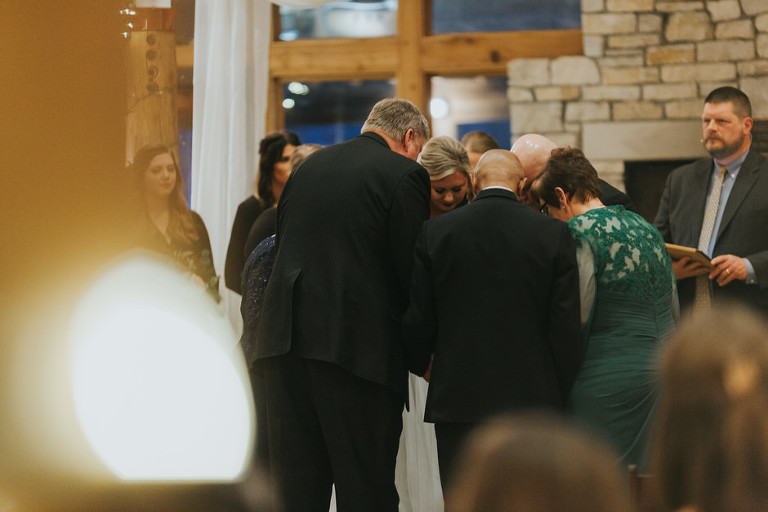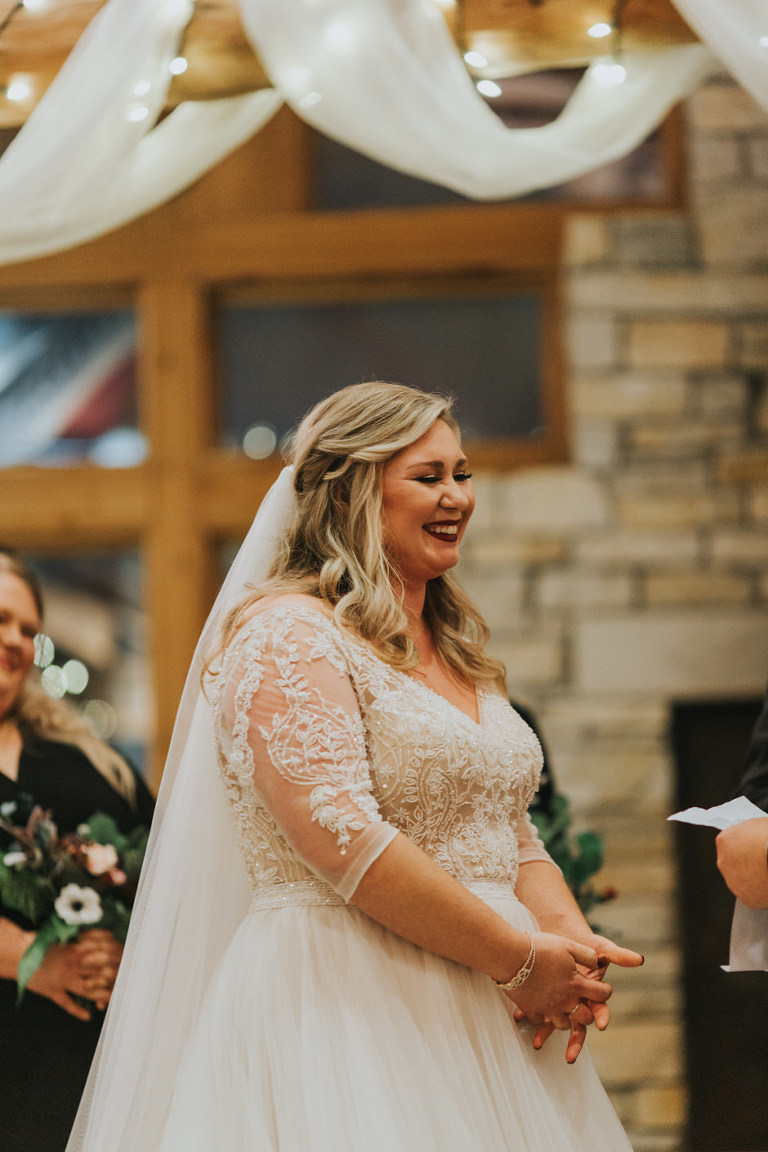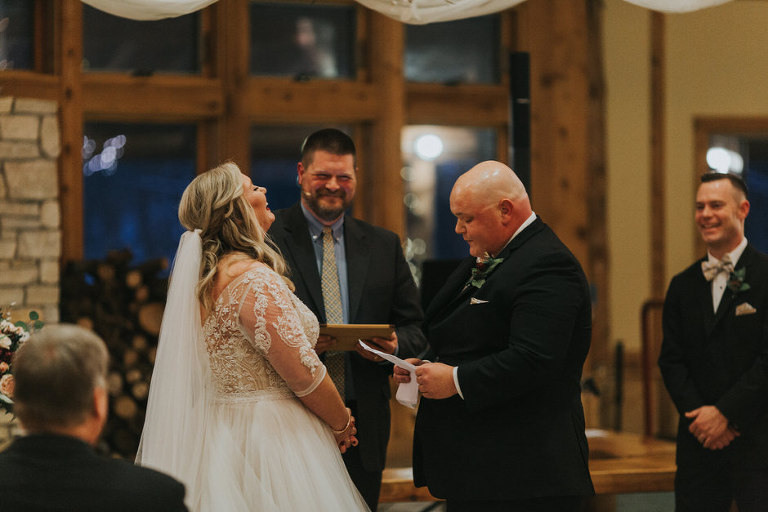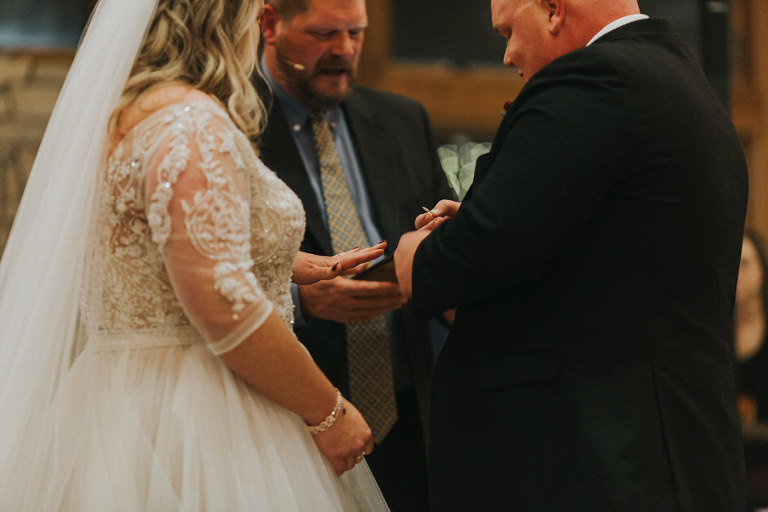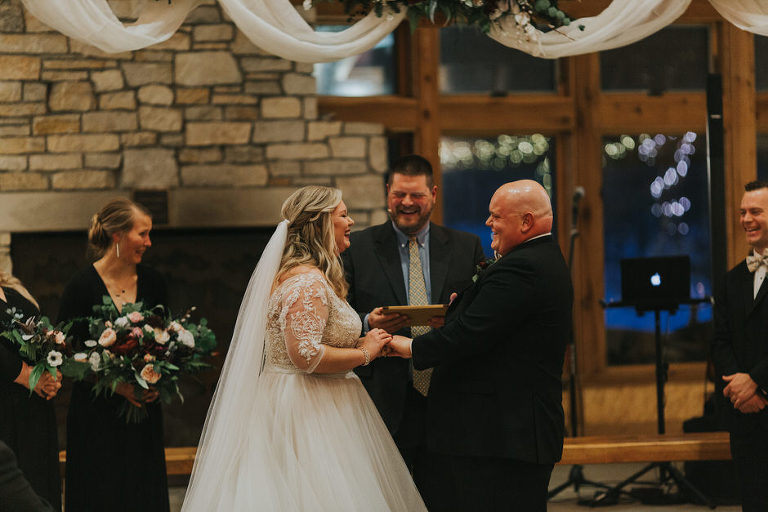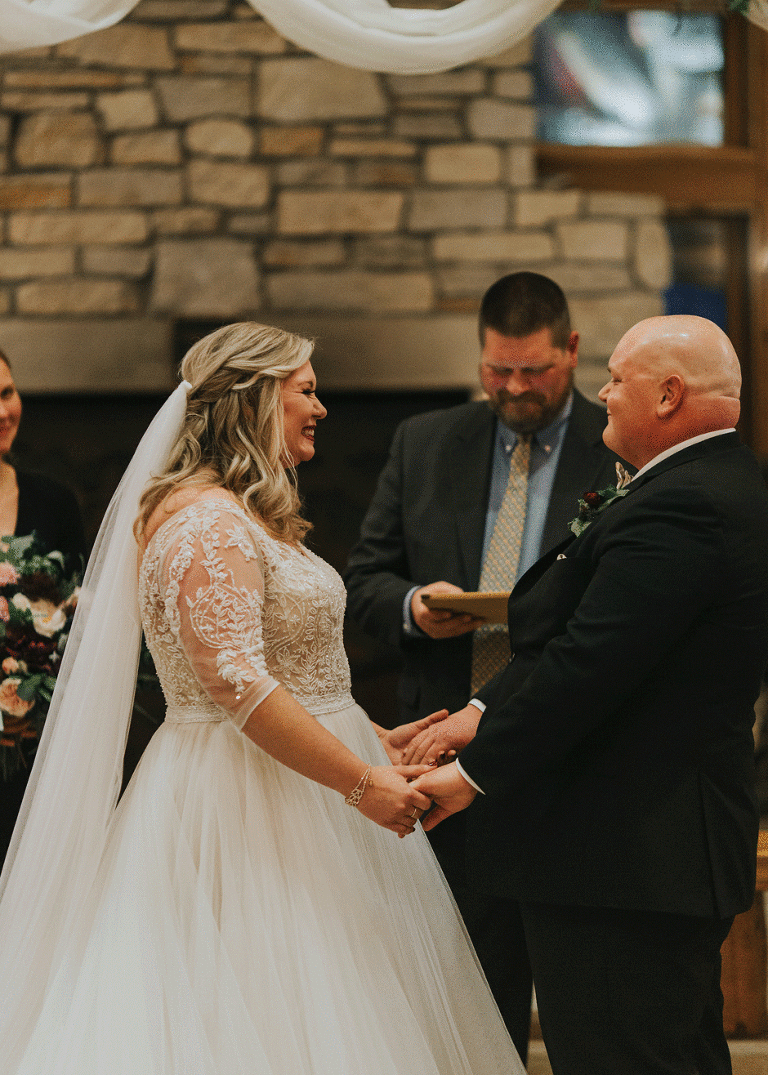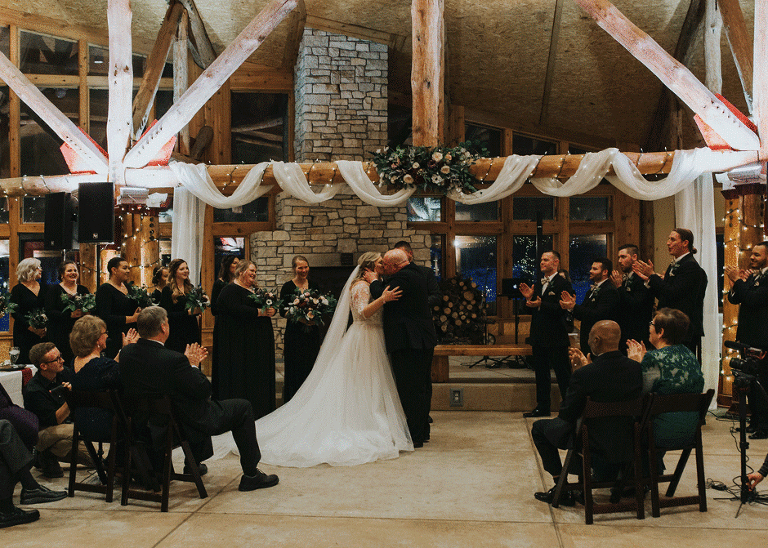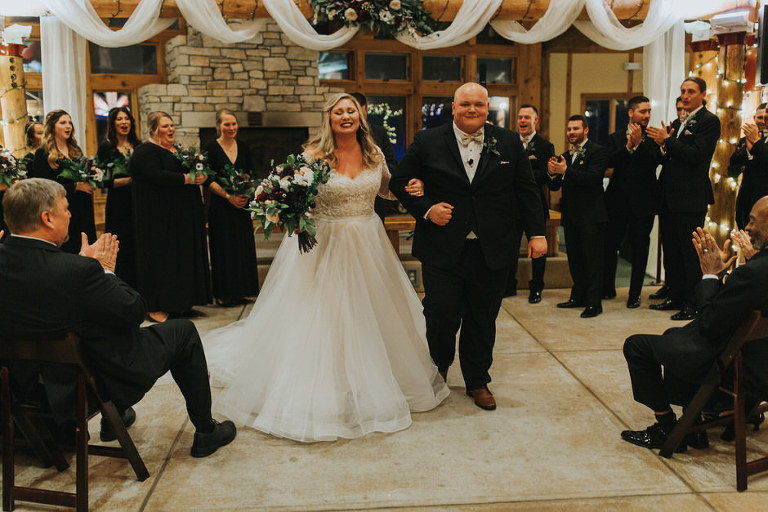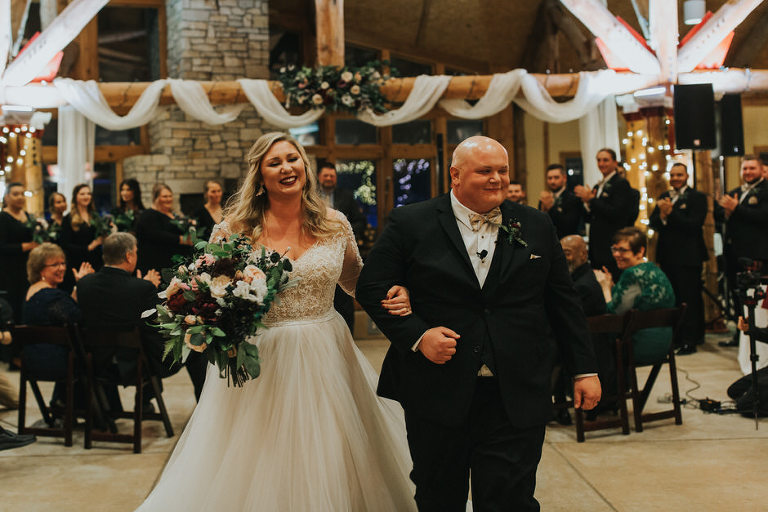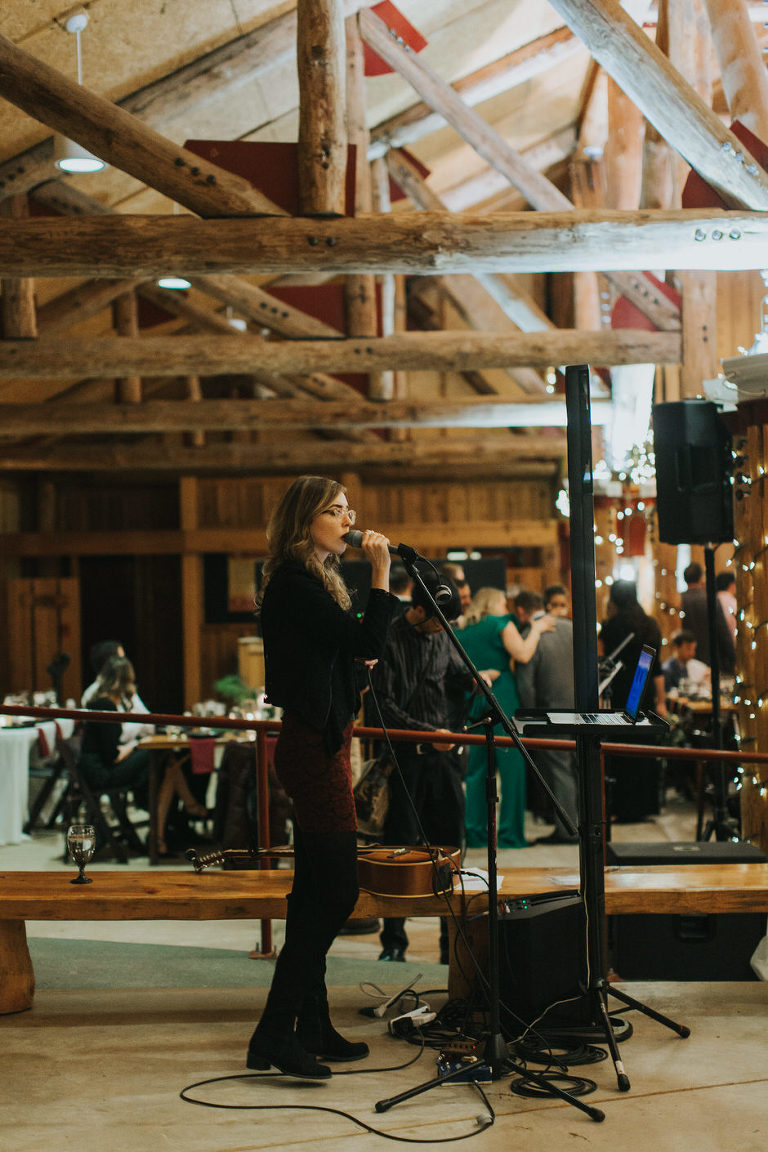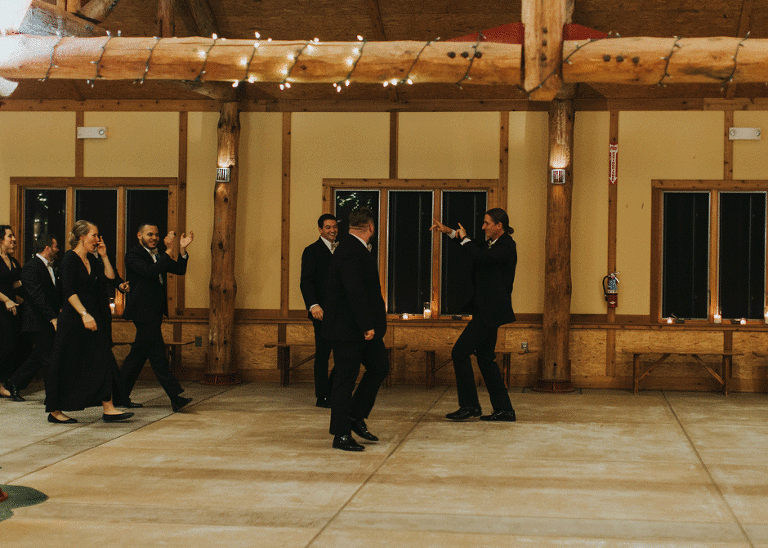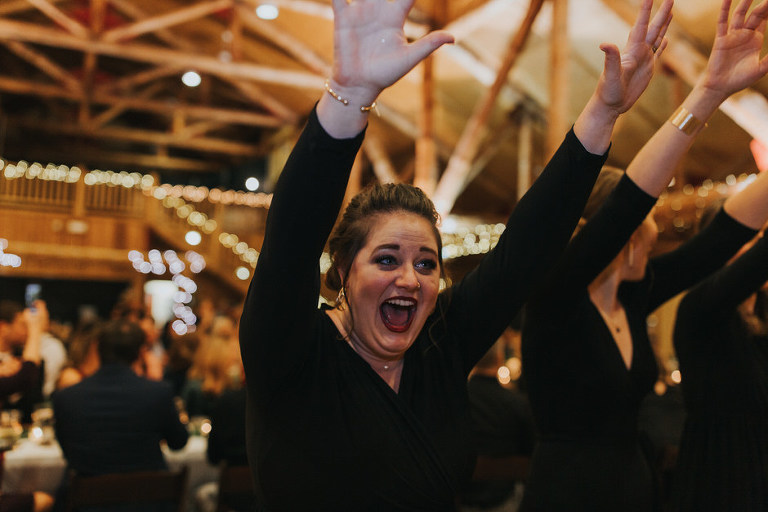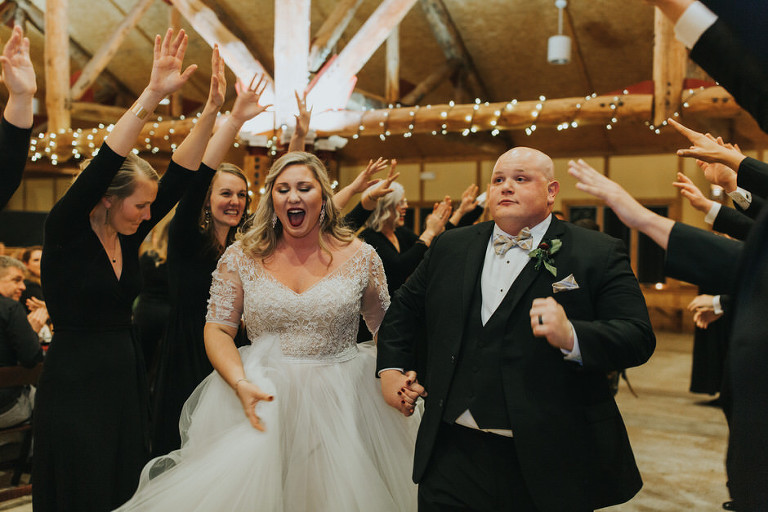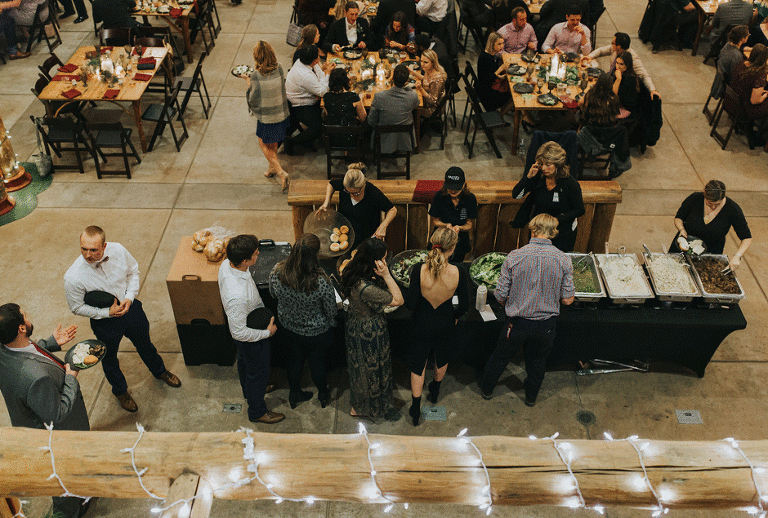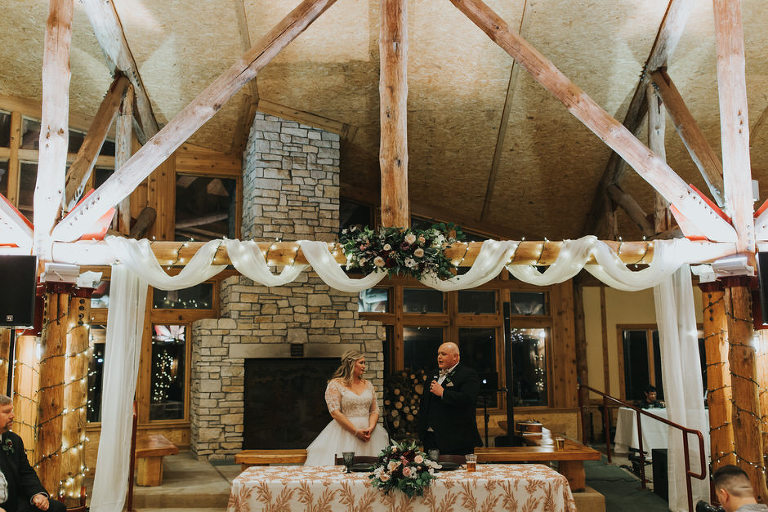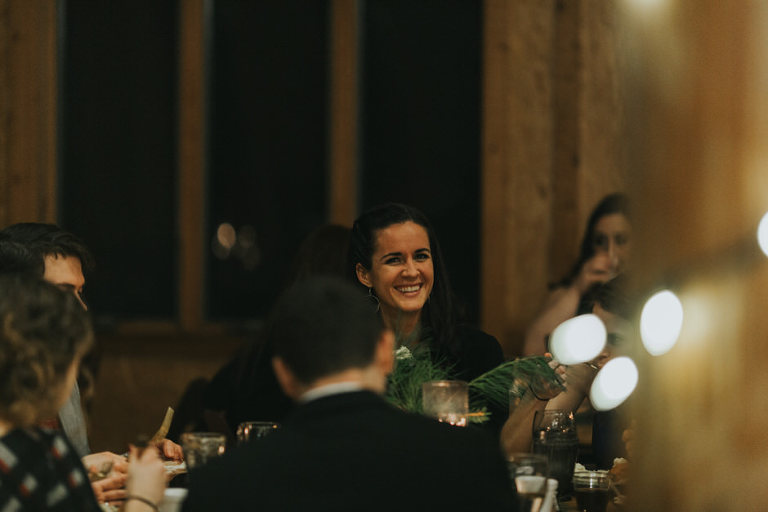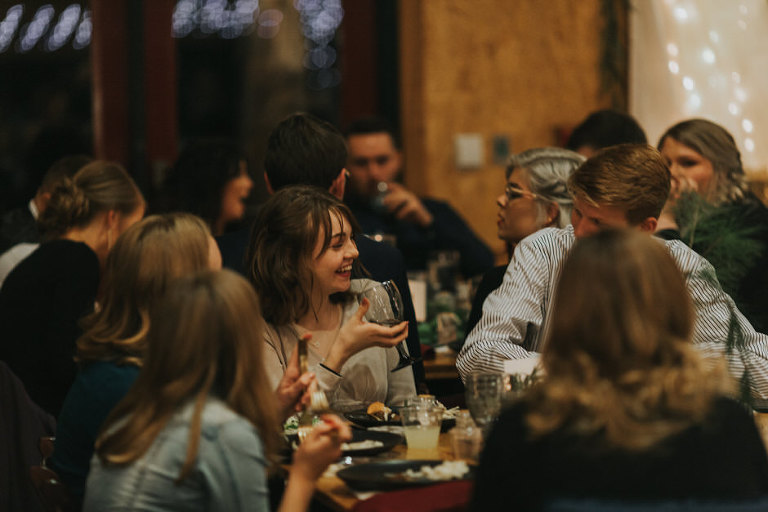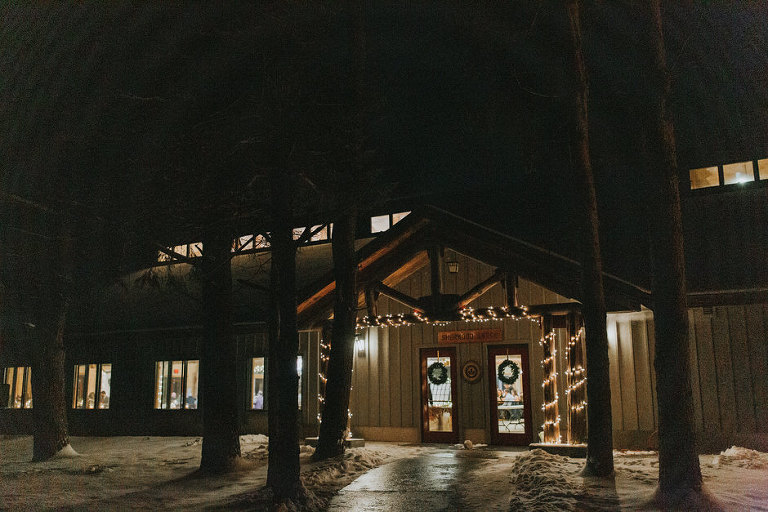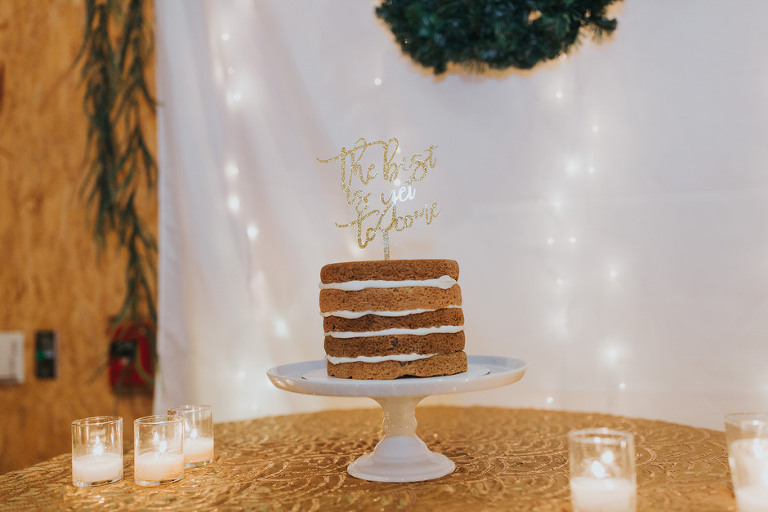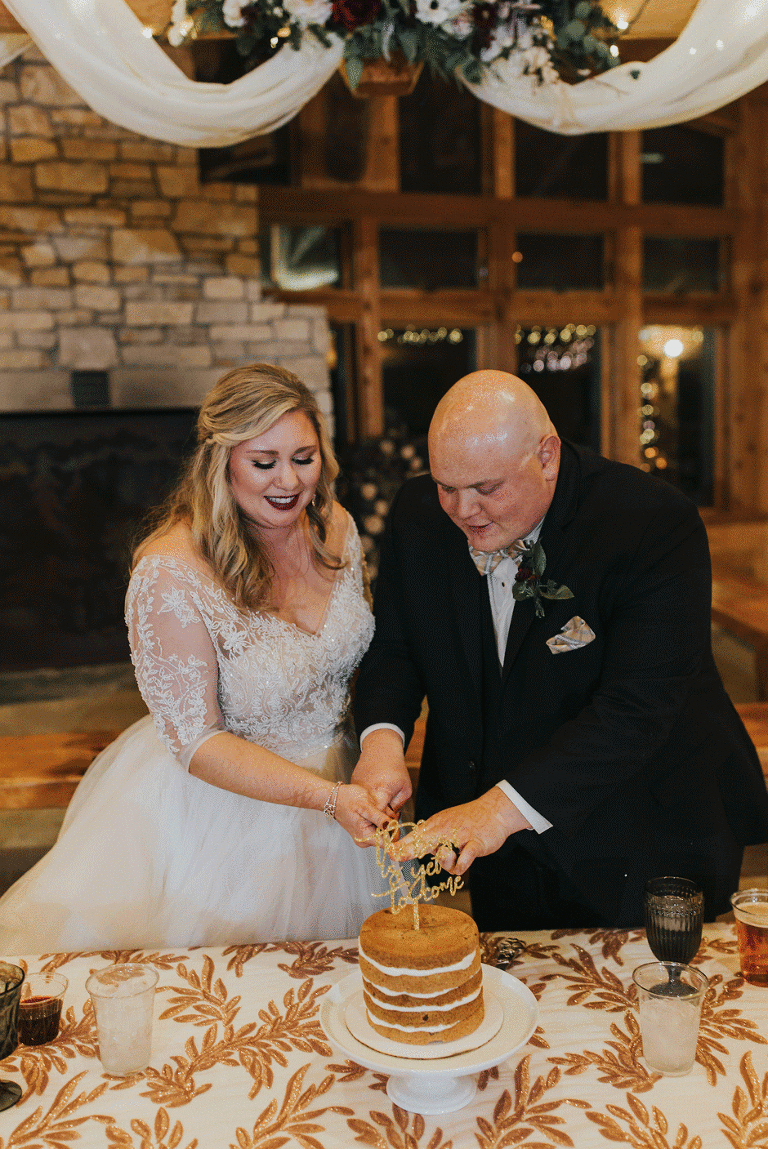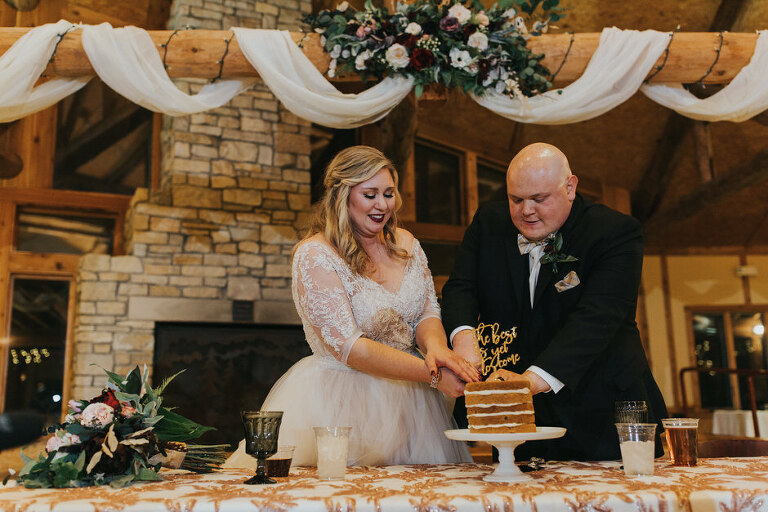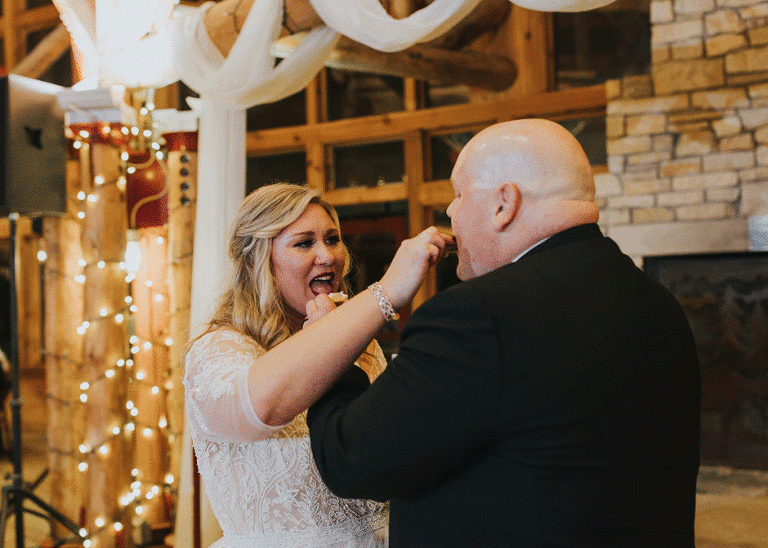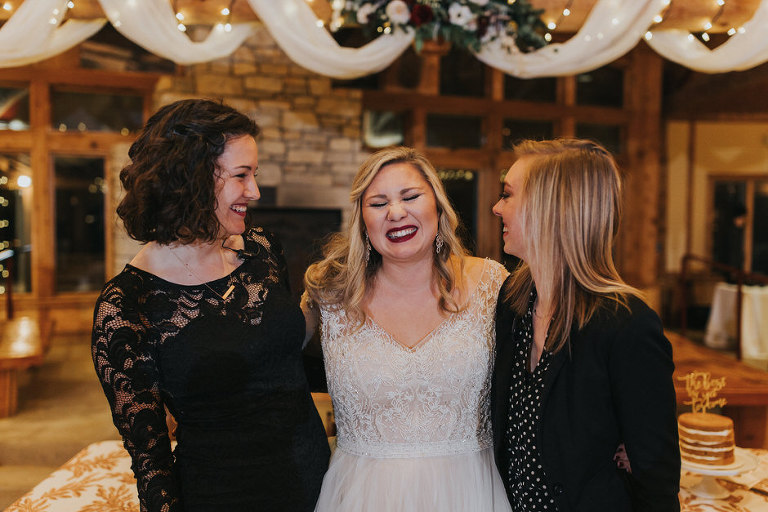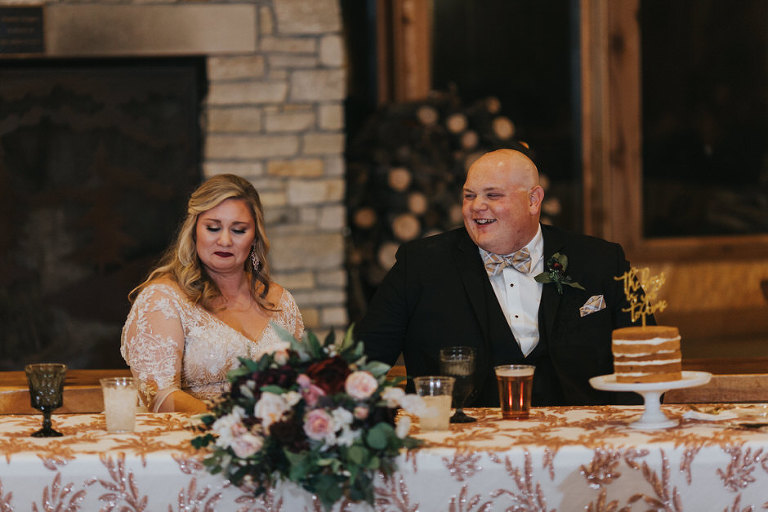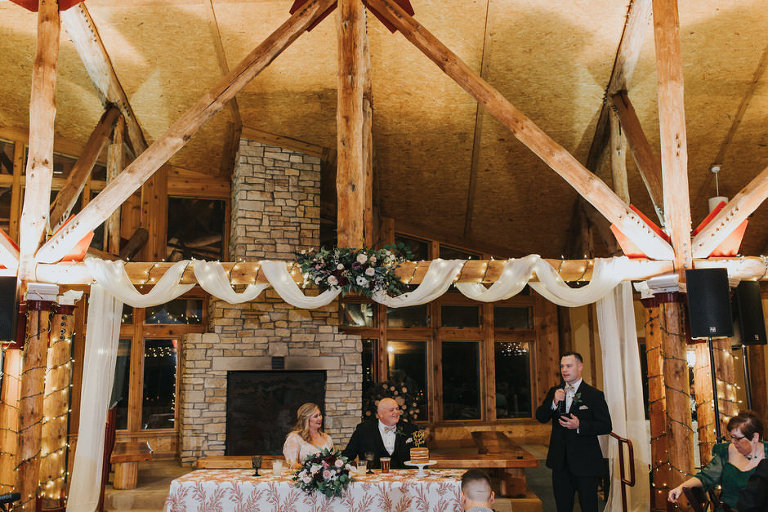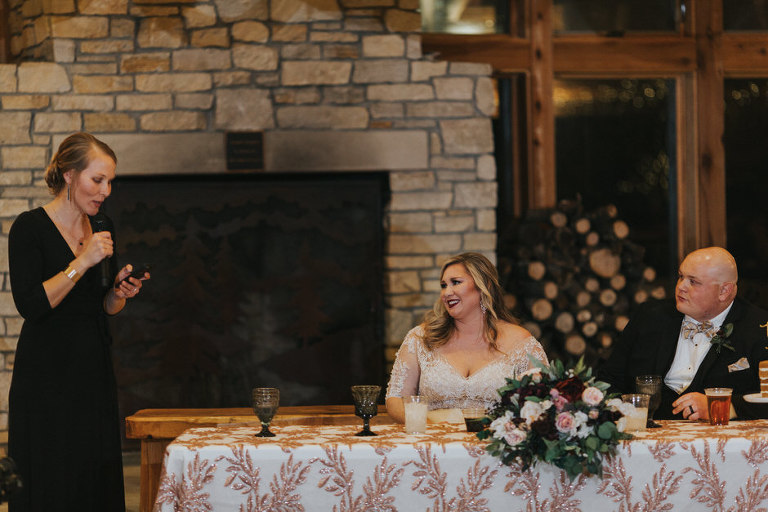 Reception/Dancing/Music: 
My dad got the party started with his classic "Play That Funky Music" dance (a simultaneously incredible and terrifying thing). At the end of the reception, we all gathered in a giant circle and dramatically sang "Don't Stop Believing" together before we rallied for round two at the Winter Inn.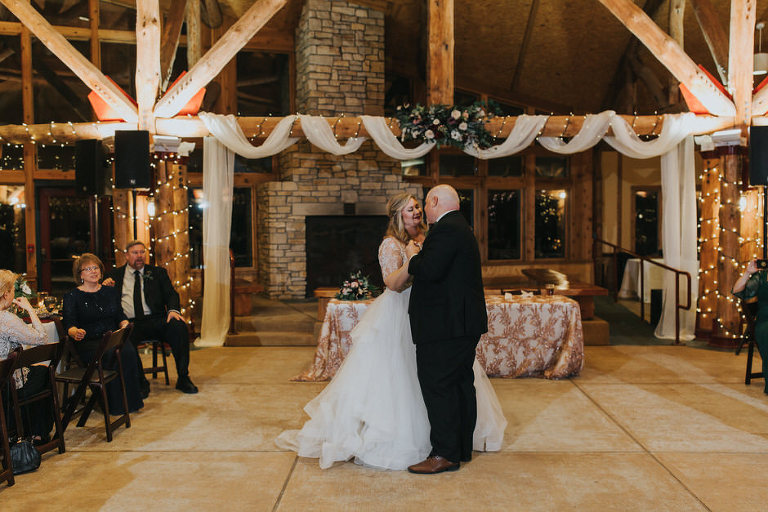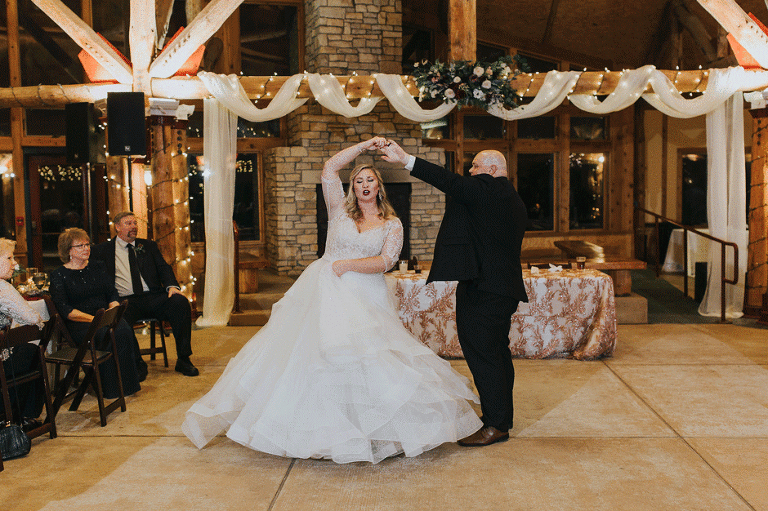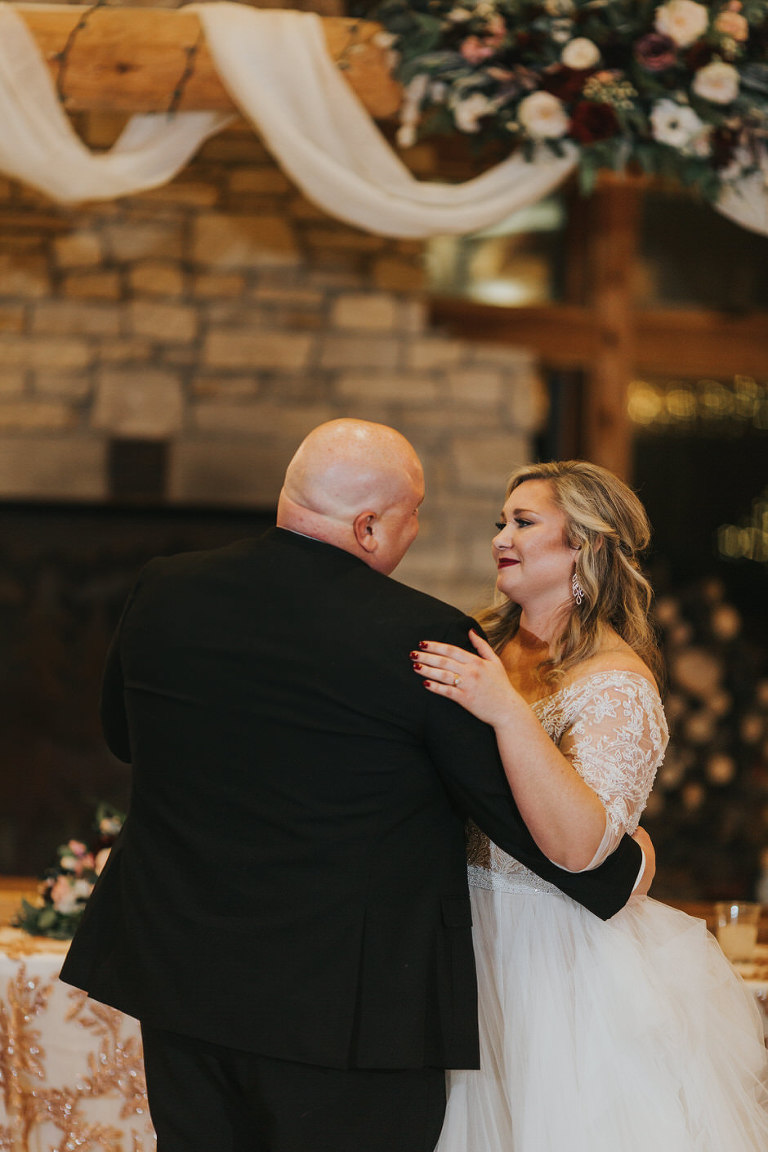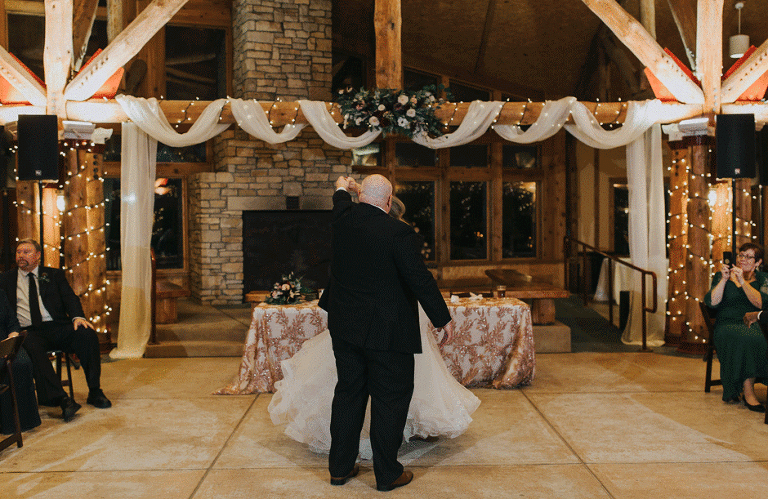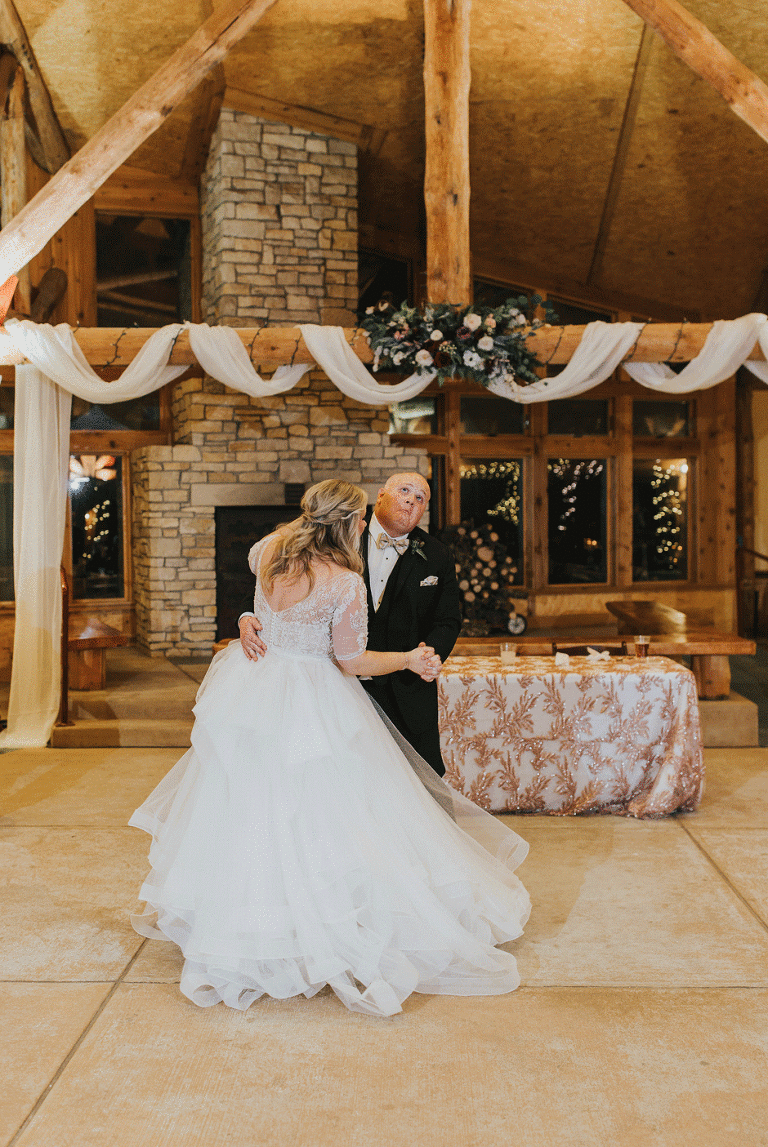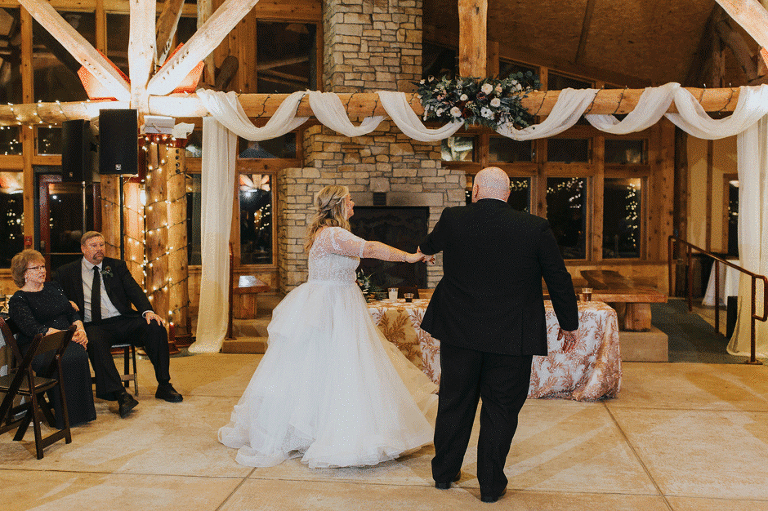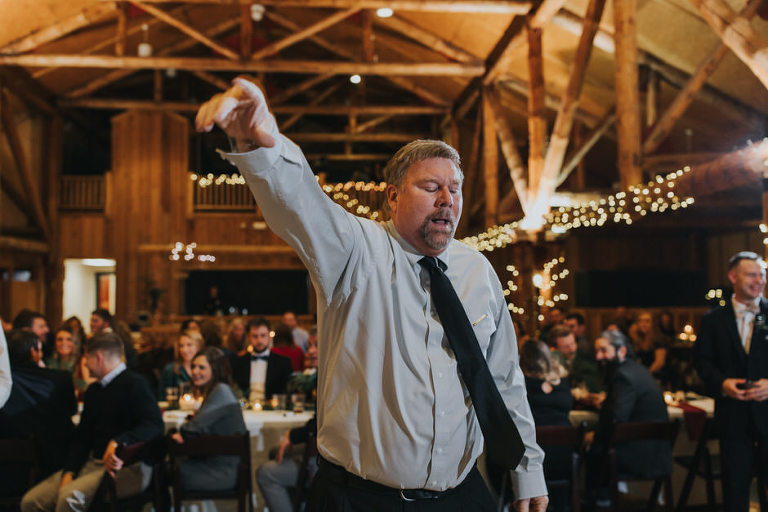 (here's dad breaking out his movesssss!!!!)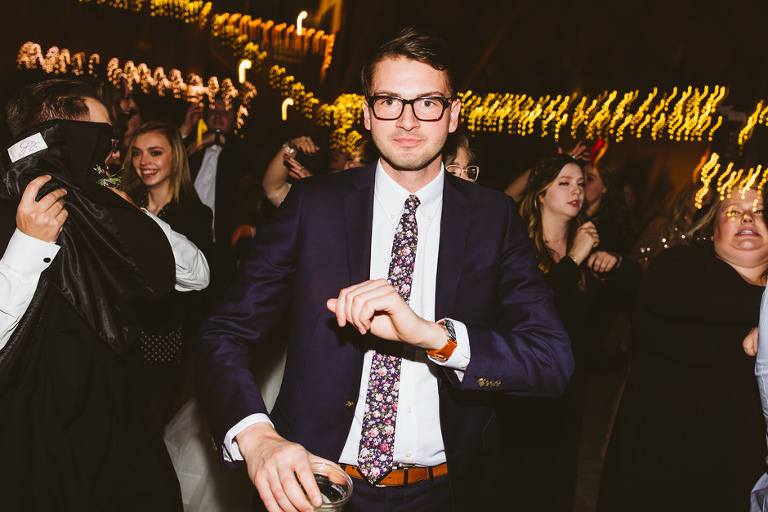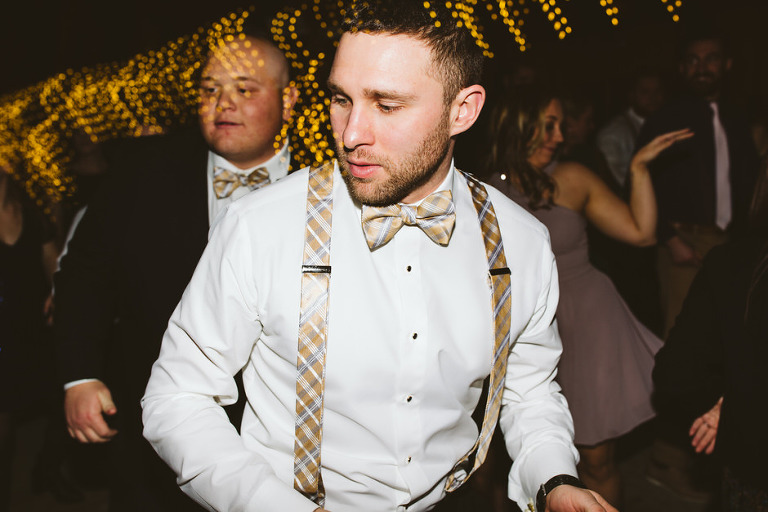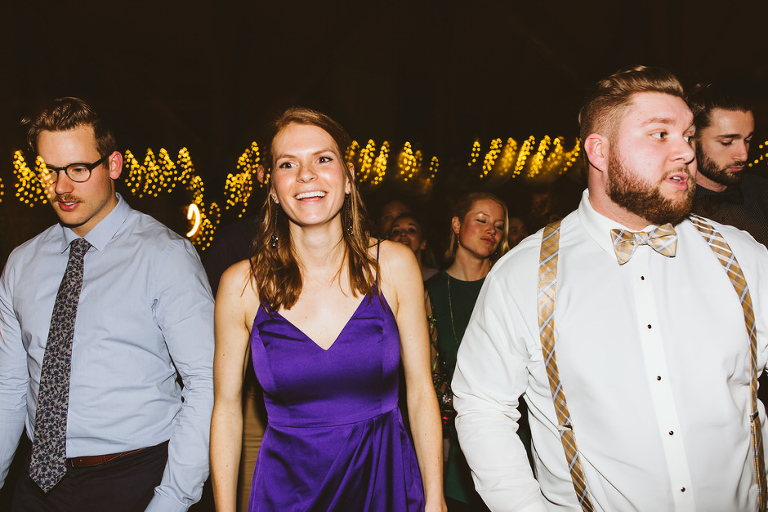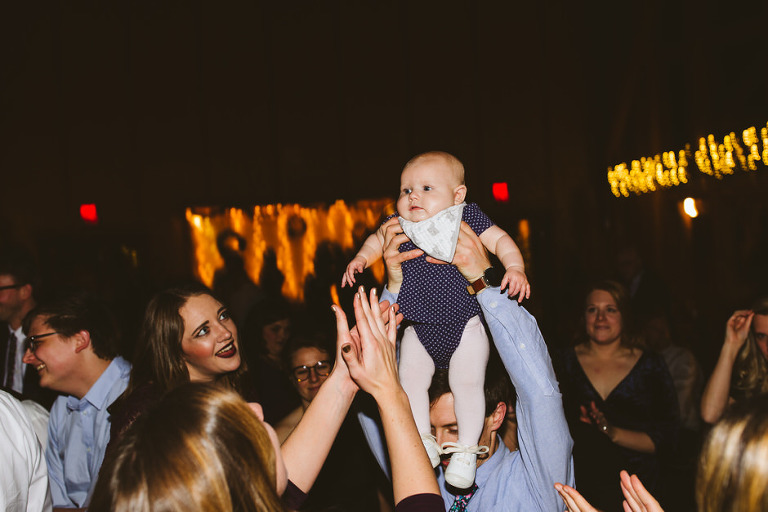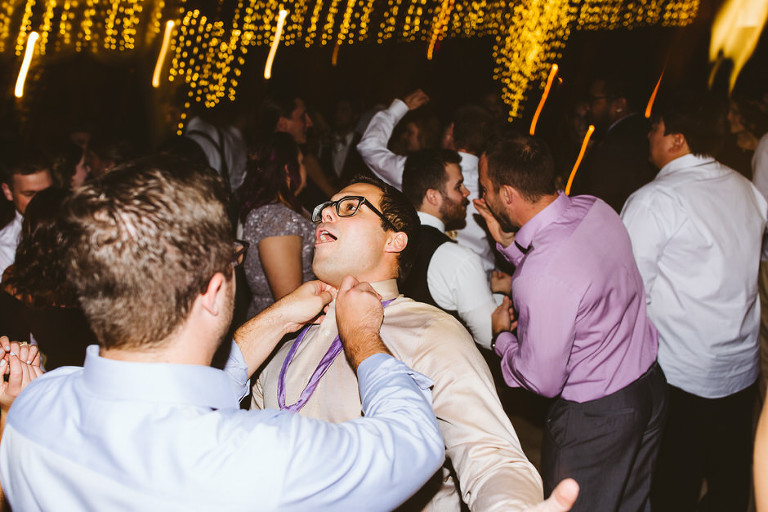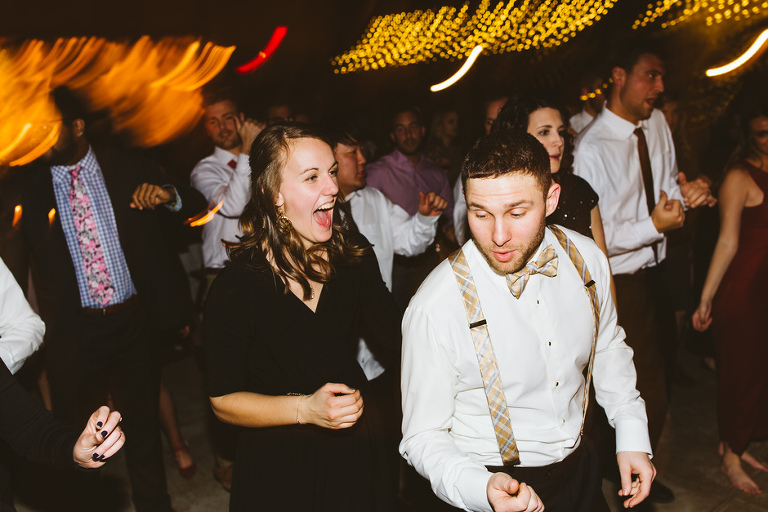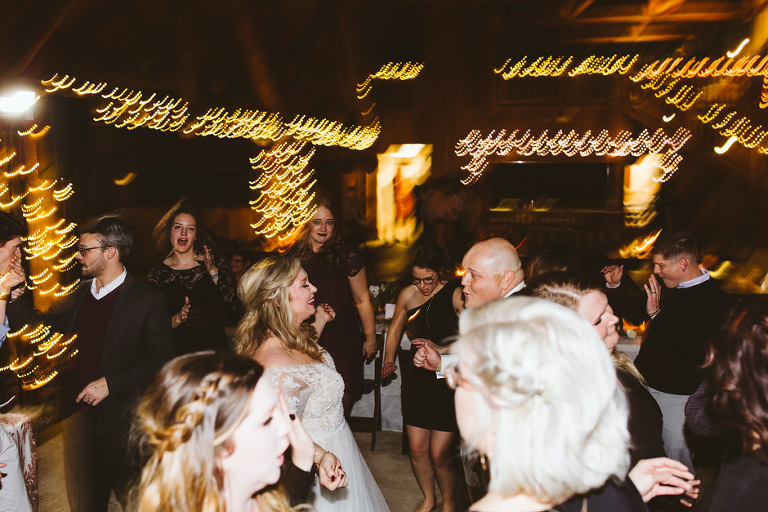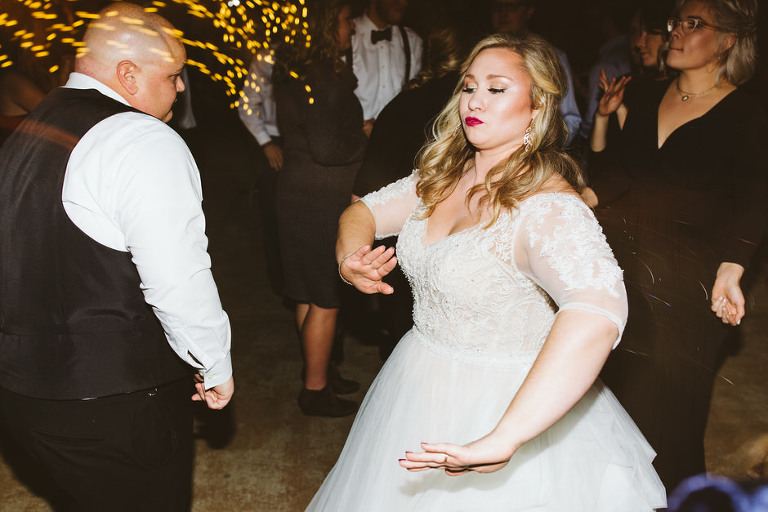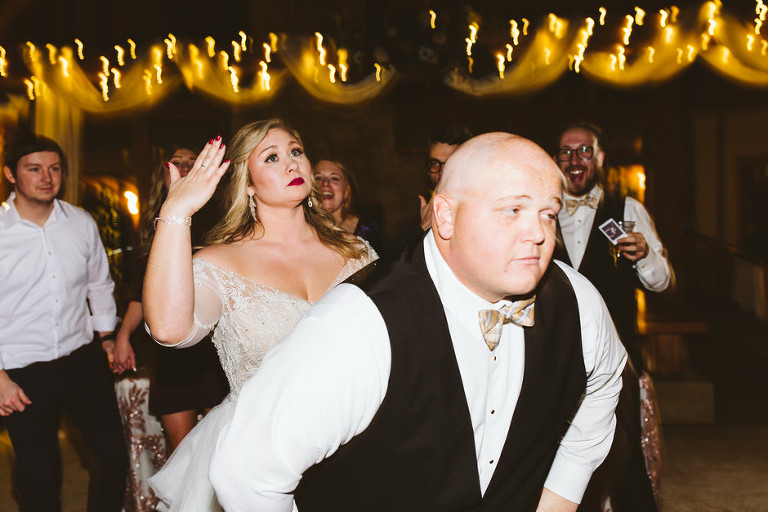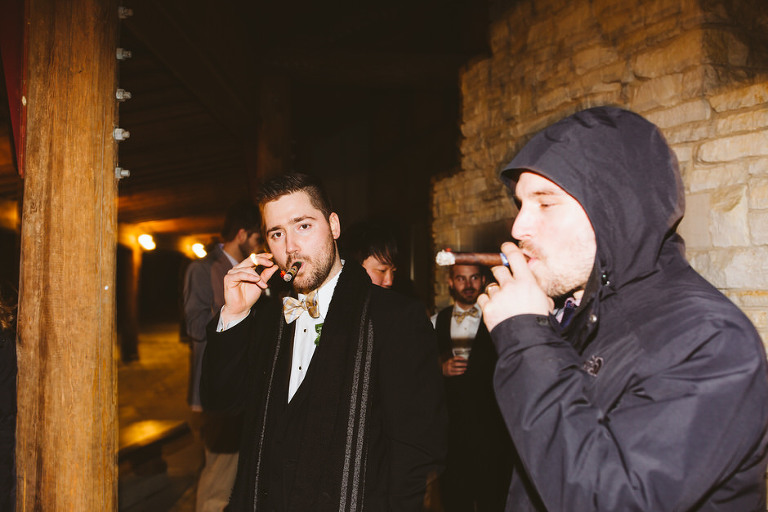 Any Advice for couples planning their wedding?
Hire Grand Occasions. Monica and Ellie took care of EVERYTHING that day so I didn't worry about a darn detail. HOLLA.
(RACHEL HERE, i couldn't agree more! They took care of EVERYTHING at my wedding and it was a dream! I didn't have to worry about a SINGLE thing <3 legit the best in the biz!)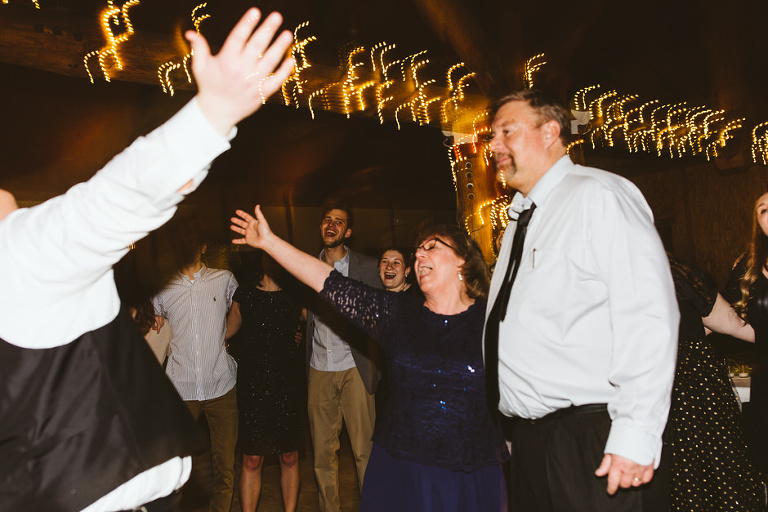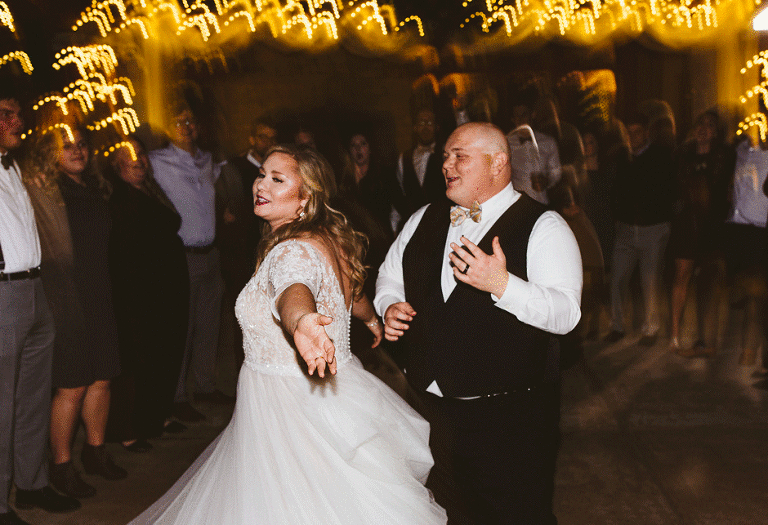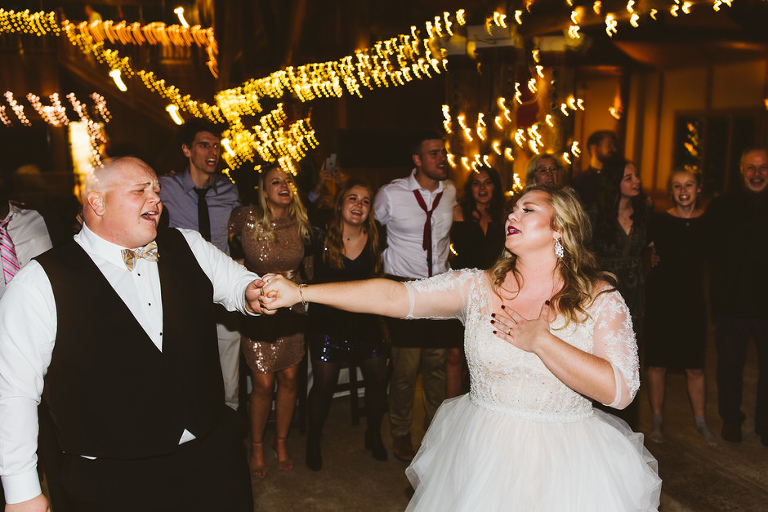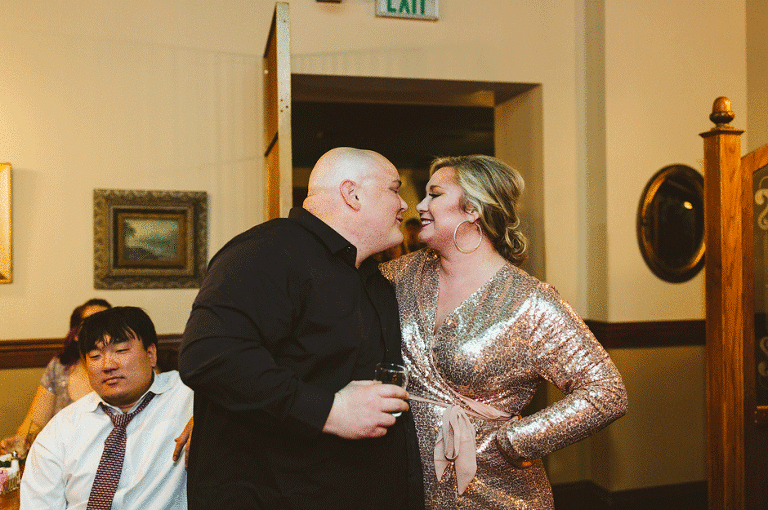 Your Photographer: 
Rachel is everything. She is flexible, understanding, and a total bad ass. She froze her face off our entire day, getting all of our pictures (literally cold tears running down her face) and took charge, made magic, and loved us so well. She was the best decision. Hire her immediately.