Grand Haven Maternity Photographer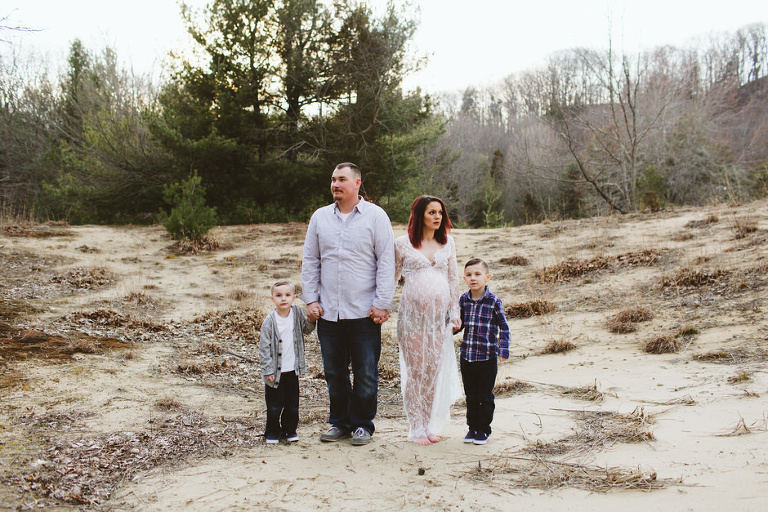 THESE FOUR (almost 5…) ahhh I love them! Destiny is a badass. She is a wonderful mother. An amazing wife. Fantastic photographer and a brilliant student. I admire her so much as a friend and fellow photographer, and love love love spending time with her family. It was so great to do updated family photographs with her last summer, and I secretly hoped as soon as she announced her pregnancy that she would ask me to do her maternity photos.
AND THEN SHE DID!
I was so excited, we quickly started trying to pick dates knowing her due date was creeping close and closer and closer. Finally, we found the right date, where it wouldn't be snowing (thanks… April in Michigan!) and not insanely windy/cold. We decided to meet up at Rosy Mound Natural Area right on the lakeshore in Grand Haven, MI. It was the perfect mix of green-stuff (thank you pine trees!) and gorgeous sandy dunes.
Her three favorite men joined us for the beginning of the session. I am so happy she got to have these photos with them before her baby girl, Shiloh enters the world (word on the streets is: she is being induced today!). I always mix up my maternity sessions with a little bit of light and airy, and a lot of moody portraits. The light was perfectly soft and gorgeous for our sunset session in Grand Haven! I can't wait to meet baby girl Shiloh and am wishing them all the best of luck today!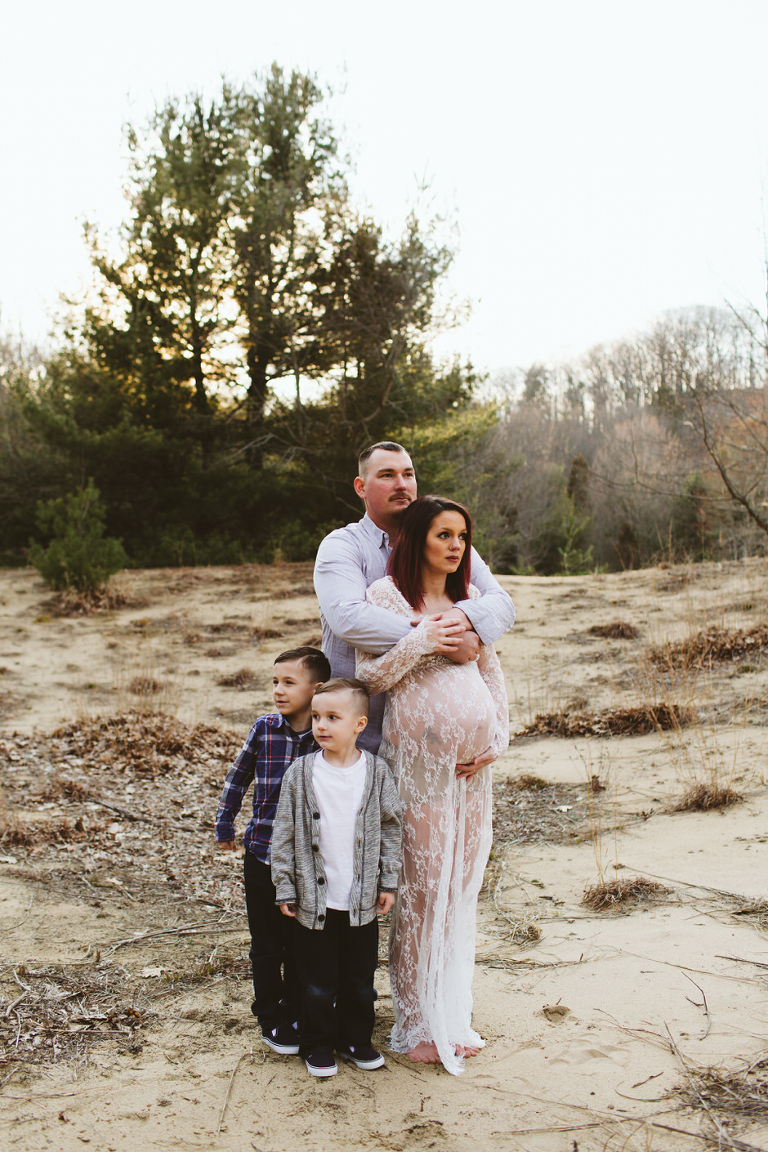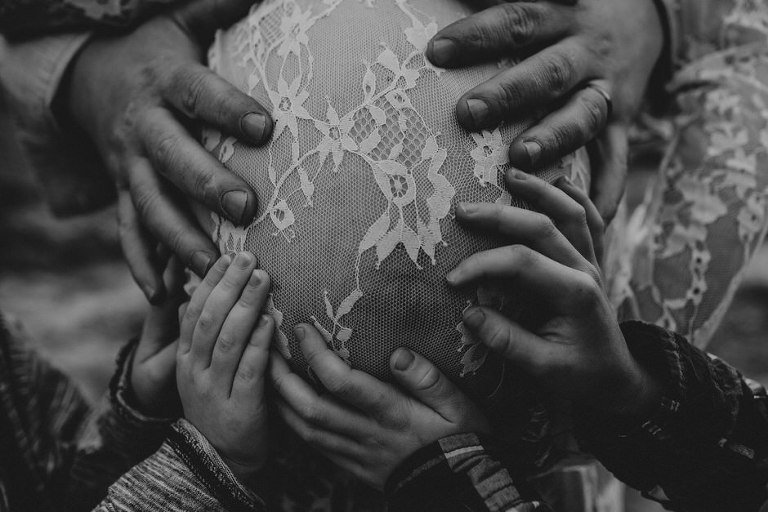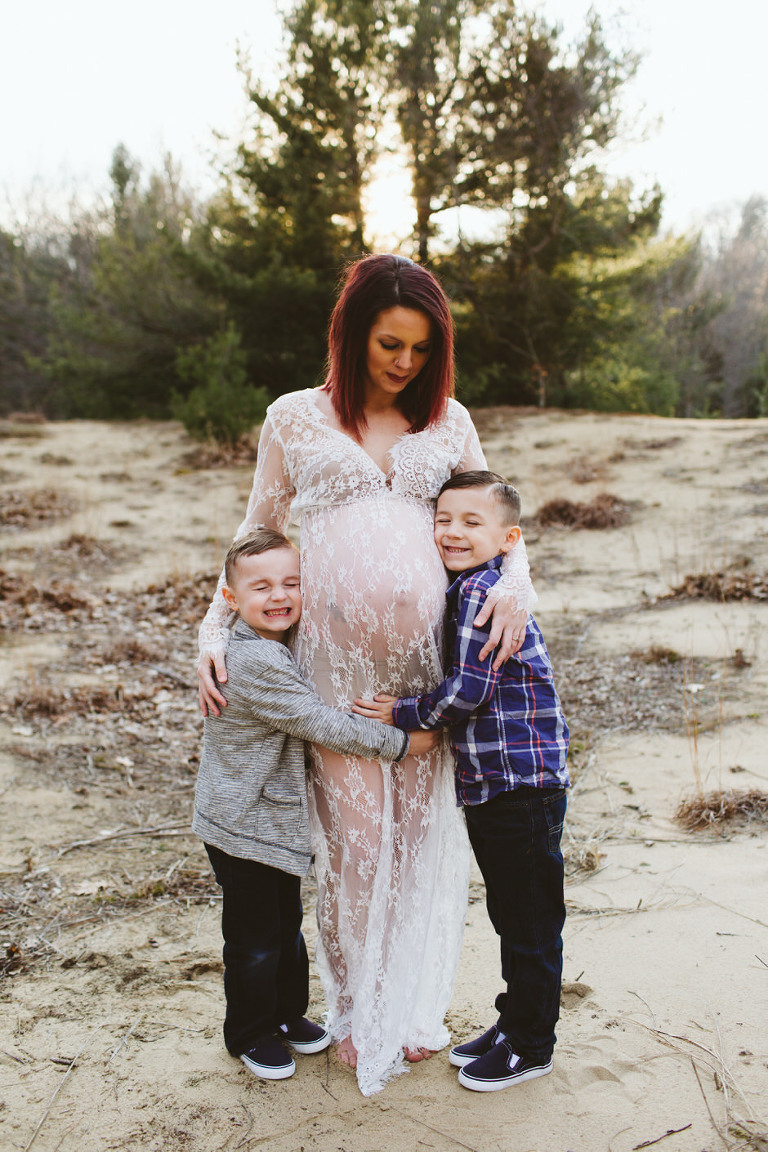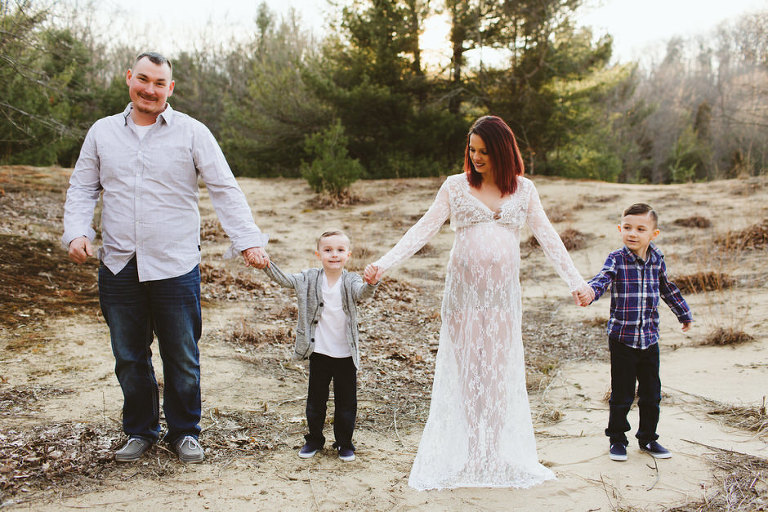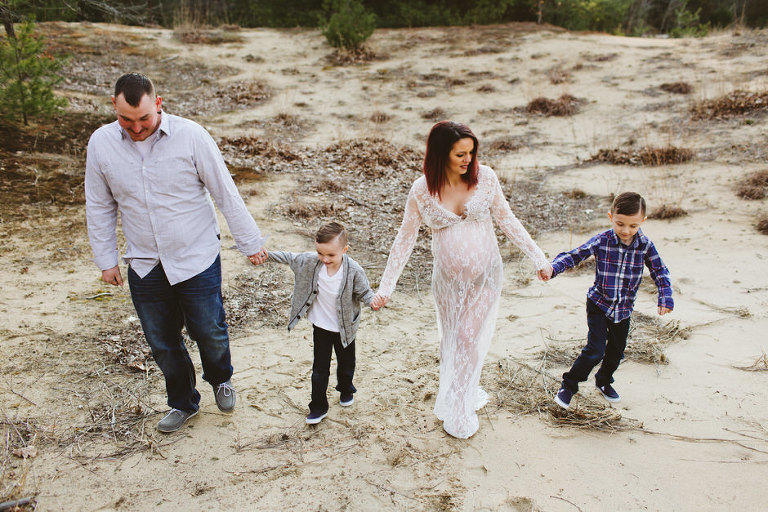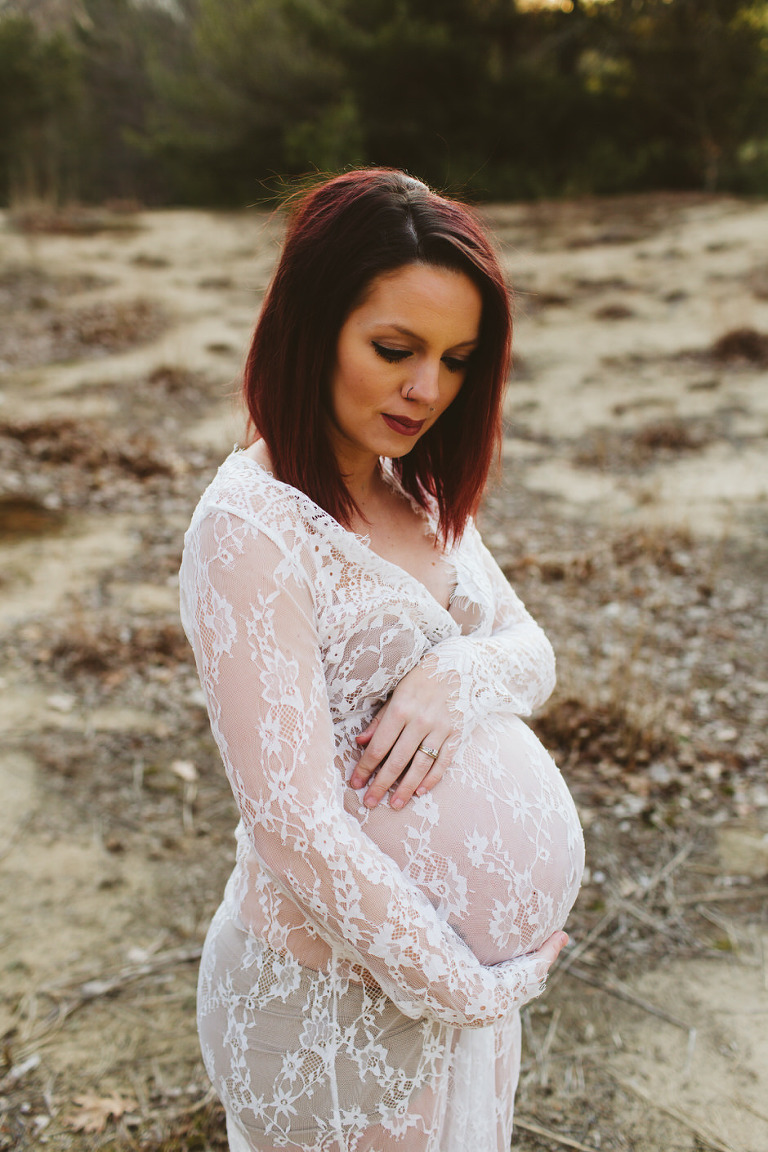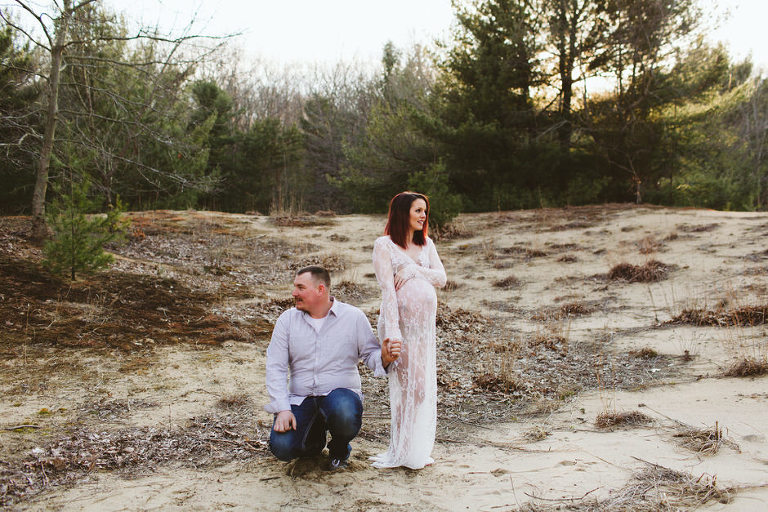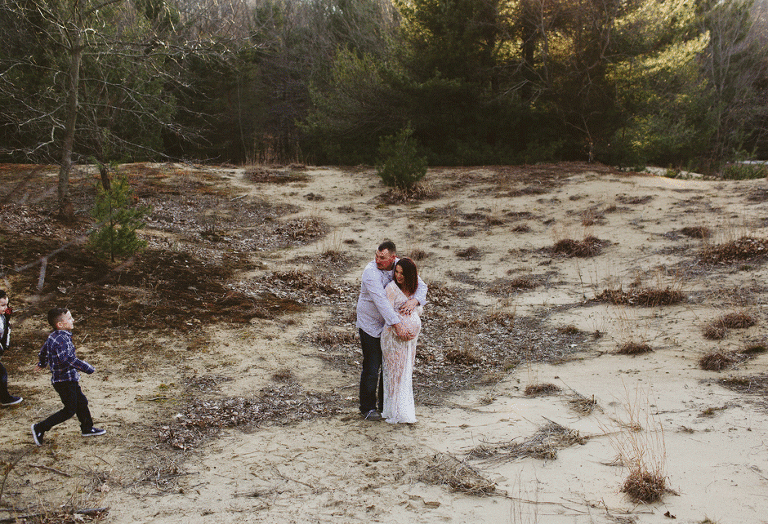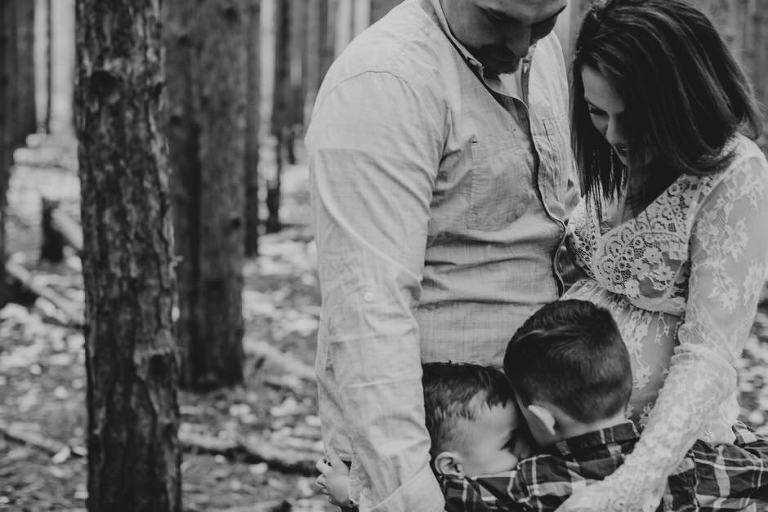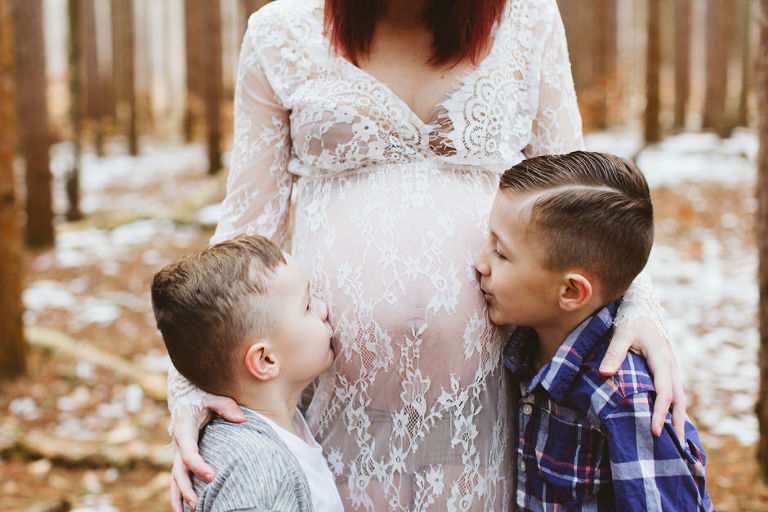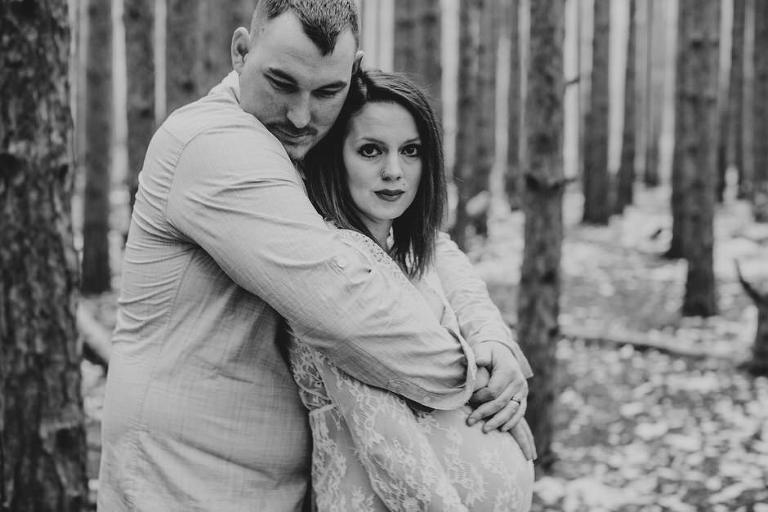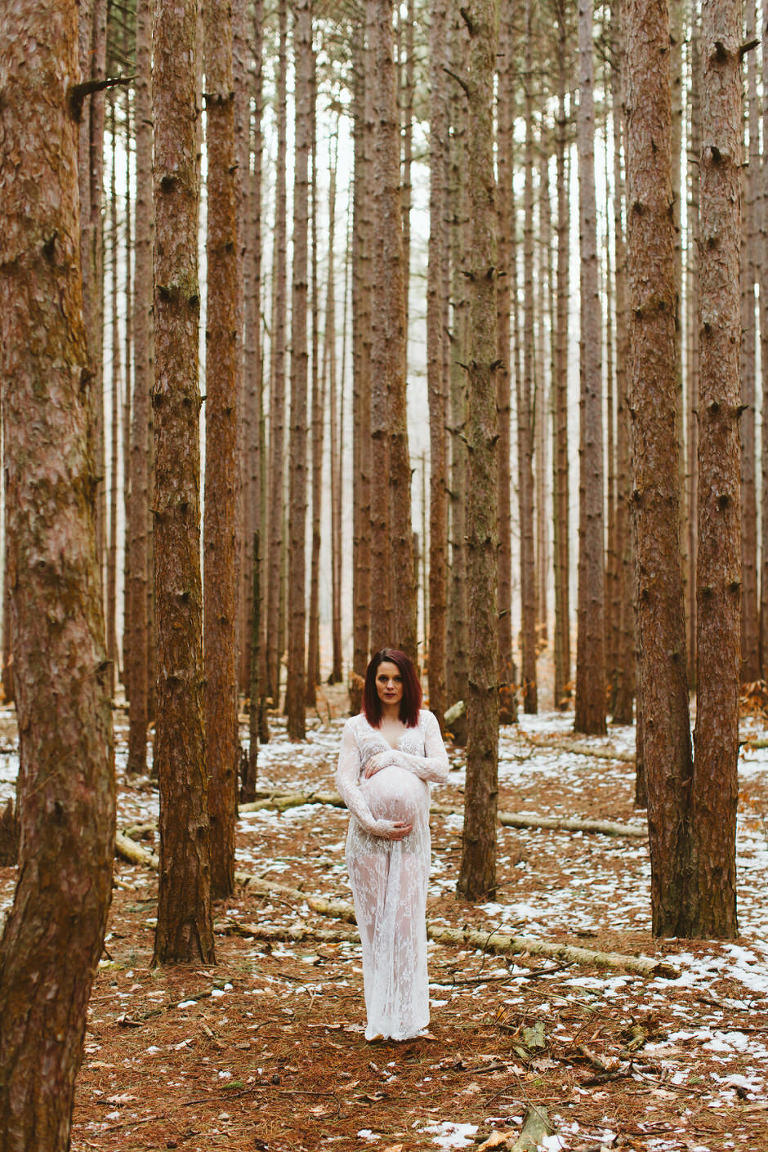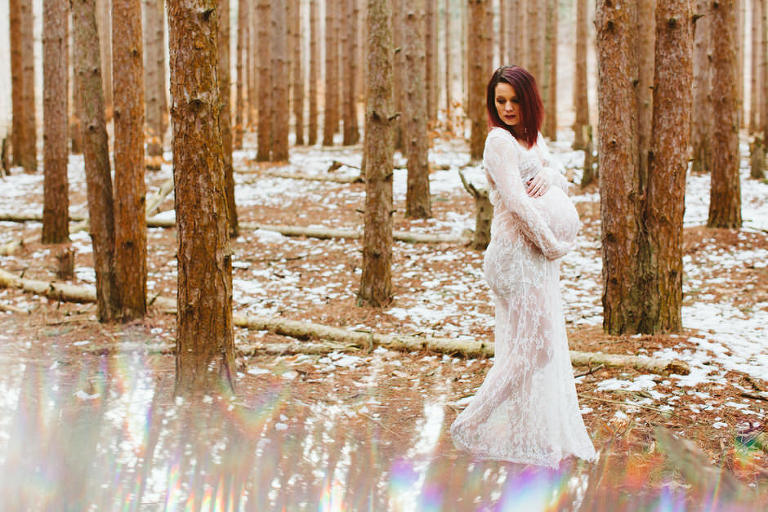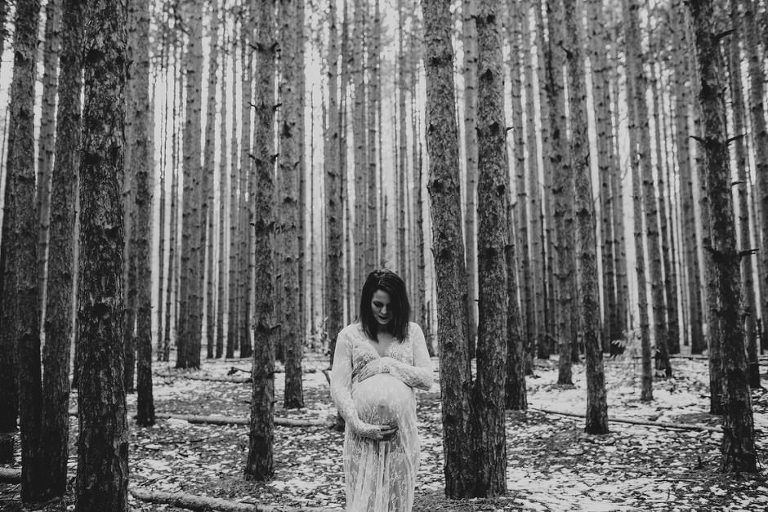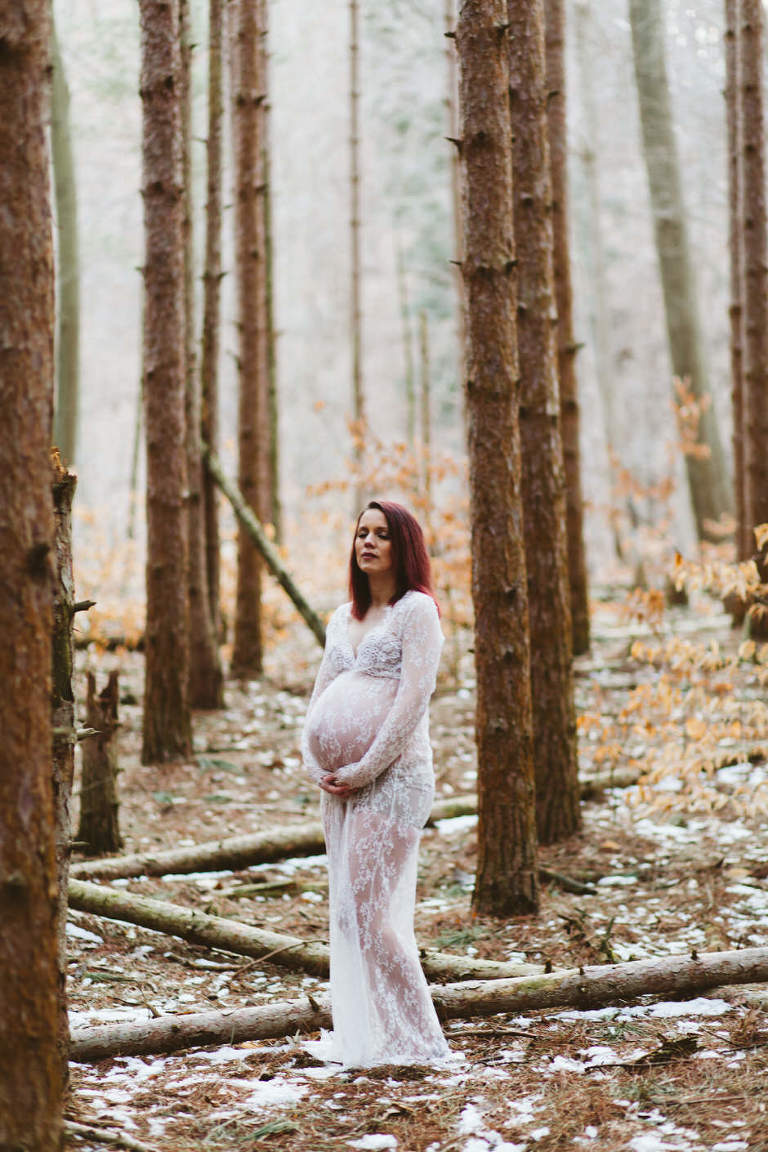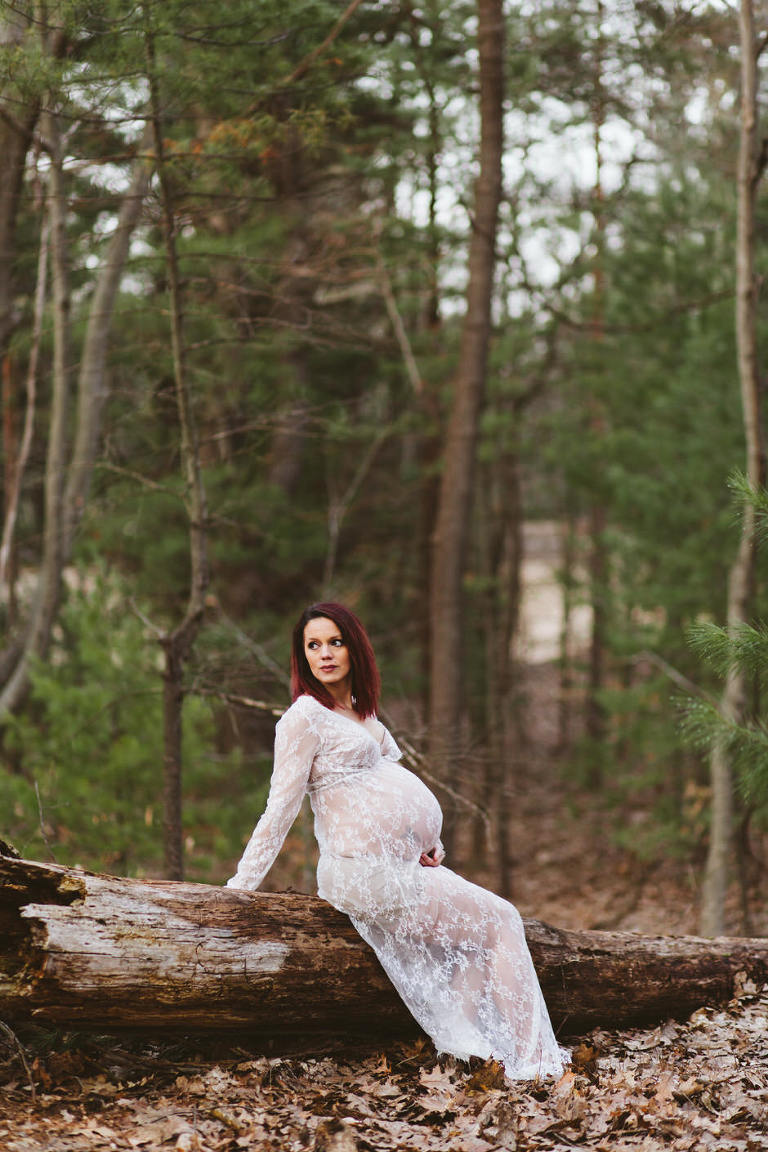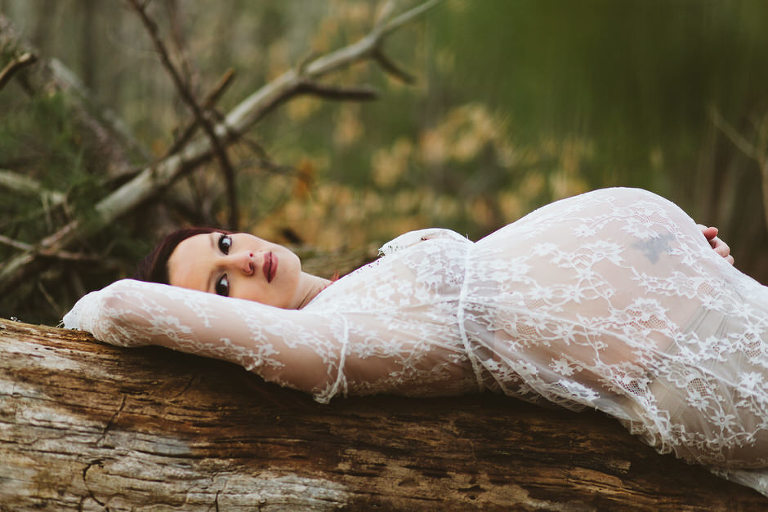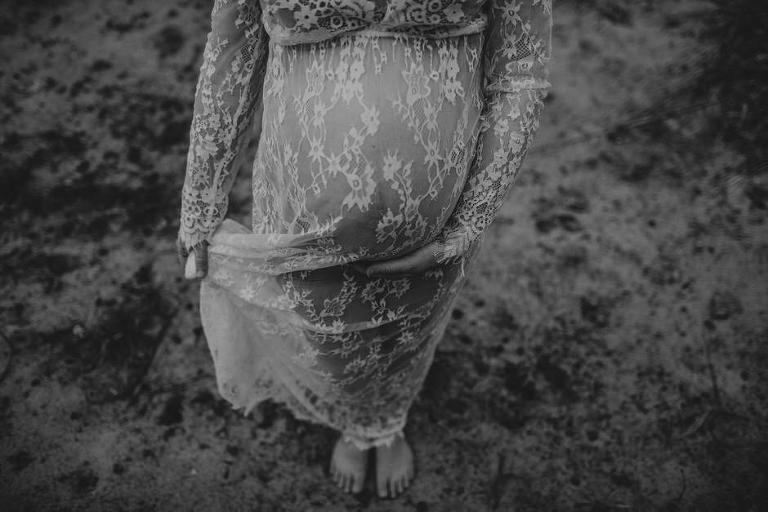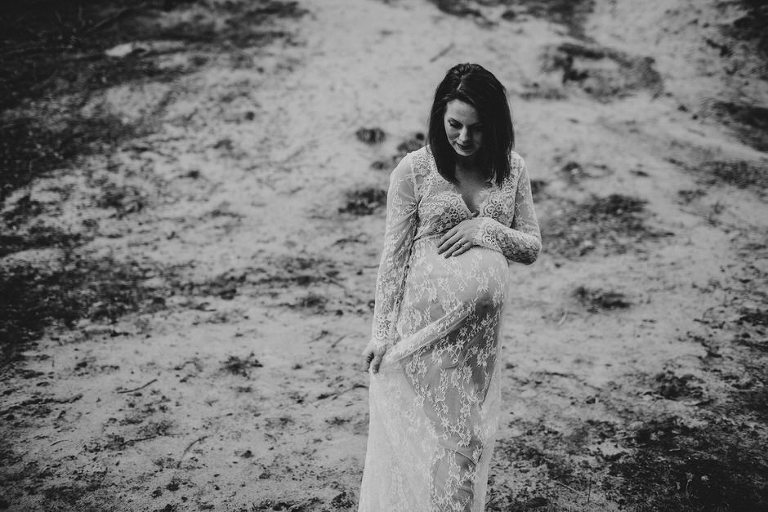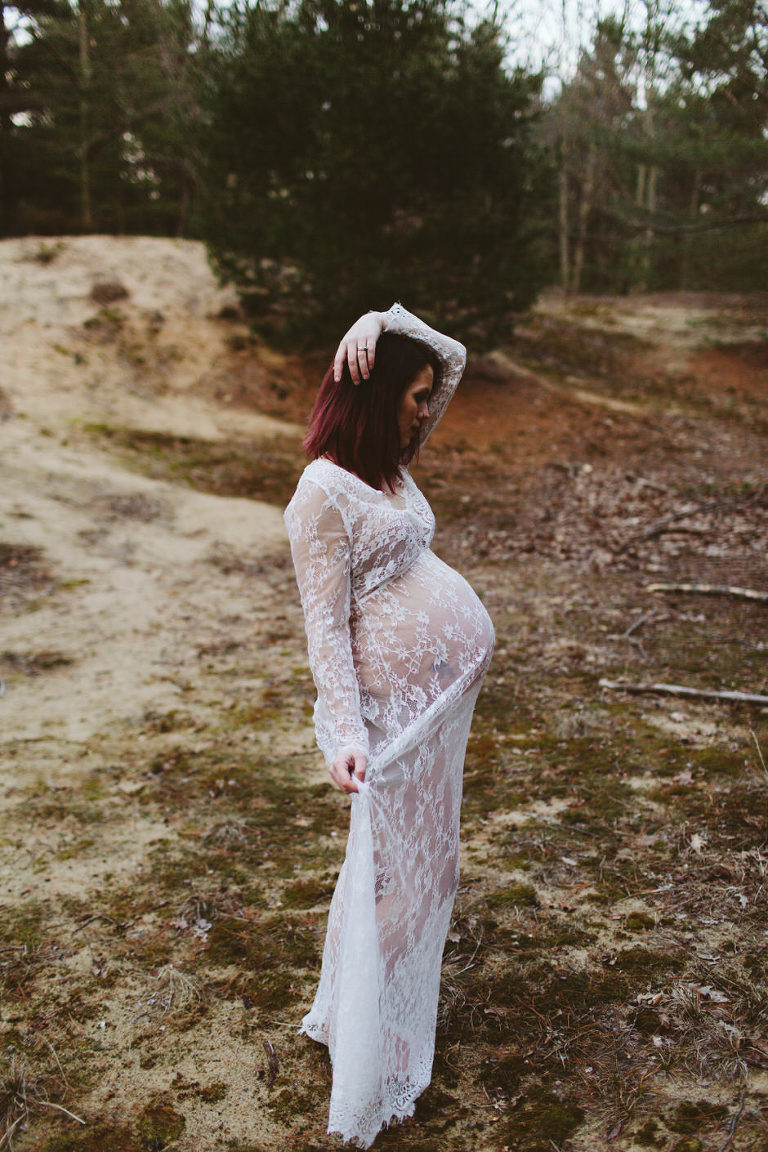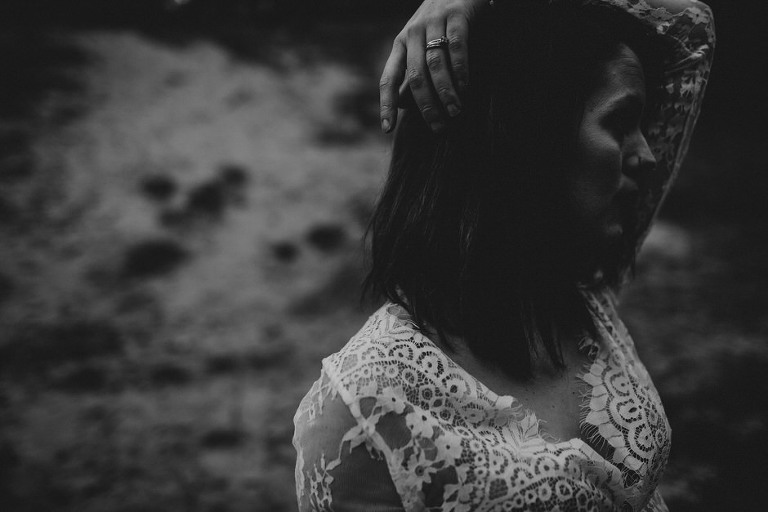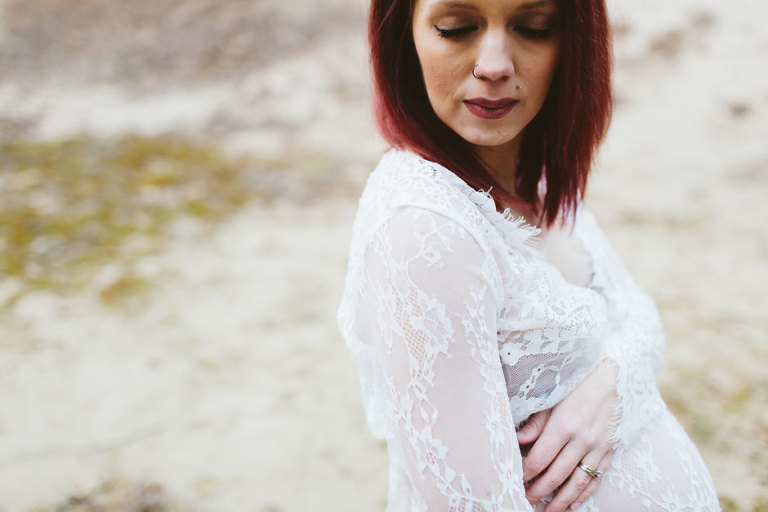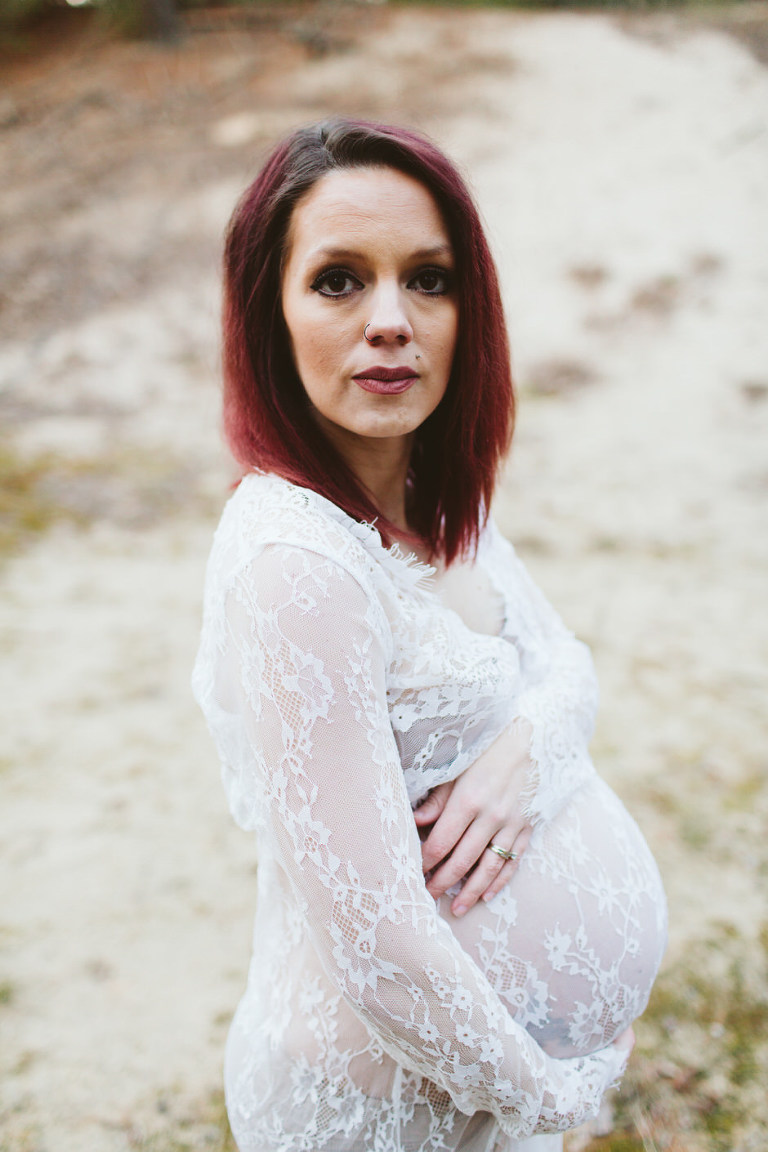 Thank you for viewing this Grand Haven Maternity Photographer gallery! Rachel Kaye Photography is a Chicago / West Michigan based wedding and portrait photographer who loves a great destination wedding. Rachel Kaye specializes in off-beat natural light wedding photography. Rachel Kaye Photography provides the best wedding photography services for the coolest kind of couples. Those who want to tell their love story in a natural, documentary style with amazing service. Rachel Kaye Photography tells unique stories through gorgeous natural looking photographs and fun, quirky, animated GIF's.
For more information on how to tell your wedding day story or engagement/love story please contact Rachel Kaye
Love and Light, Rachel Kaye