Michigan Backyard Wedding 
Michigan Backyard Wedding in Clio Michigan (SEO stuff SEO stuffffff, I'd like people to find this so SEO stufffff).
Ok, now that that is out of the way, into the good stuff. So much to say about this day. Driving to Clio was seriously beautiful. I was spending the weekend with family and friends about 3 hours away (a direct one road drive away) and reallly enjoyed my drive more than normal. I actually really enjoy driving, a lot. Especially before a wedding day, it helps me get into the zone and get my Rhianna on (slay all day girl…all day) to amp me up.  I went through some of the most rural parts of Michigan ever to get to Aaron's parents house. The weather was calling for THUNDERSTORMS all freaking evening. Panic mode sets in a bit, but you gotta keep your cool right? I immediatley called my mother, who has special weather powers and explained to her what needed to happen. She worked her magic and we had the BEST pockets of nice weather amongst the storms. The ceremony was held off a little as the meteorologist in attendance (no joke… how convenient?) KNEW it was going to downpour right as the ceremony was set to start. Everything worked out perfectly. I'll let Allie and Aaron take it from here:

Love Story:
We met through mutual friends at a college party. Most of our love story consists of chill nights with beer & good food 🙂
Location/Decor:
Got married in Aaron's parents' backyard. The dance floor was outside and it was awesome! 4 different bars too which make everything better! Because it was a backyard wedding we had to basically do everything. Larry (Aaron's Dad) built the dance floor and beautiful backdrop behind the head table. Family and friends helped with all the decorations and they all were absolutely beautiful! I was going for a mismatched rustic look 🙂

Groom's Suit:
Nothing super exciting about Aaron's suit…got it at JC Penny's on sale! It was just a miracle that Aaron even wore a suit! (HE LOOKED FREAKING AMAZING)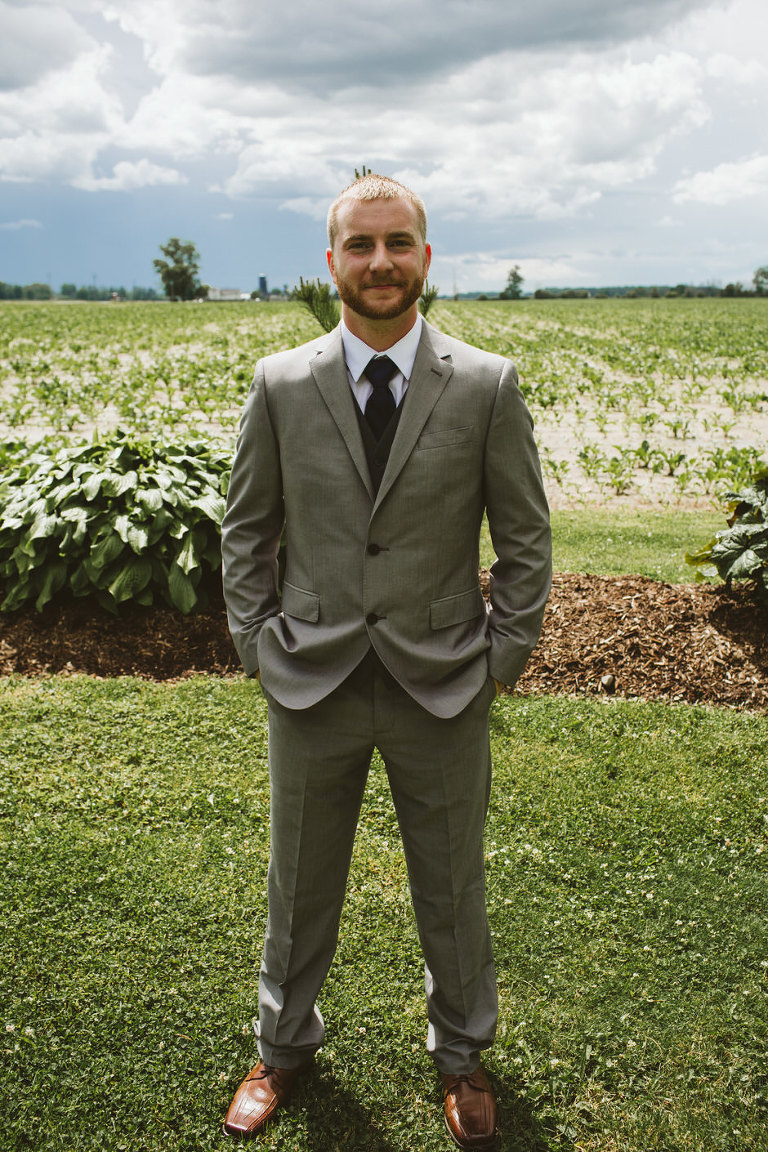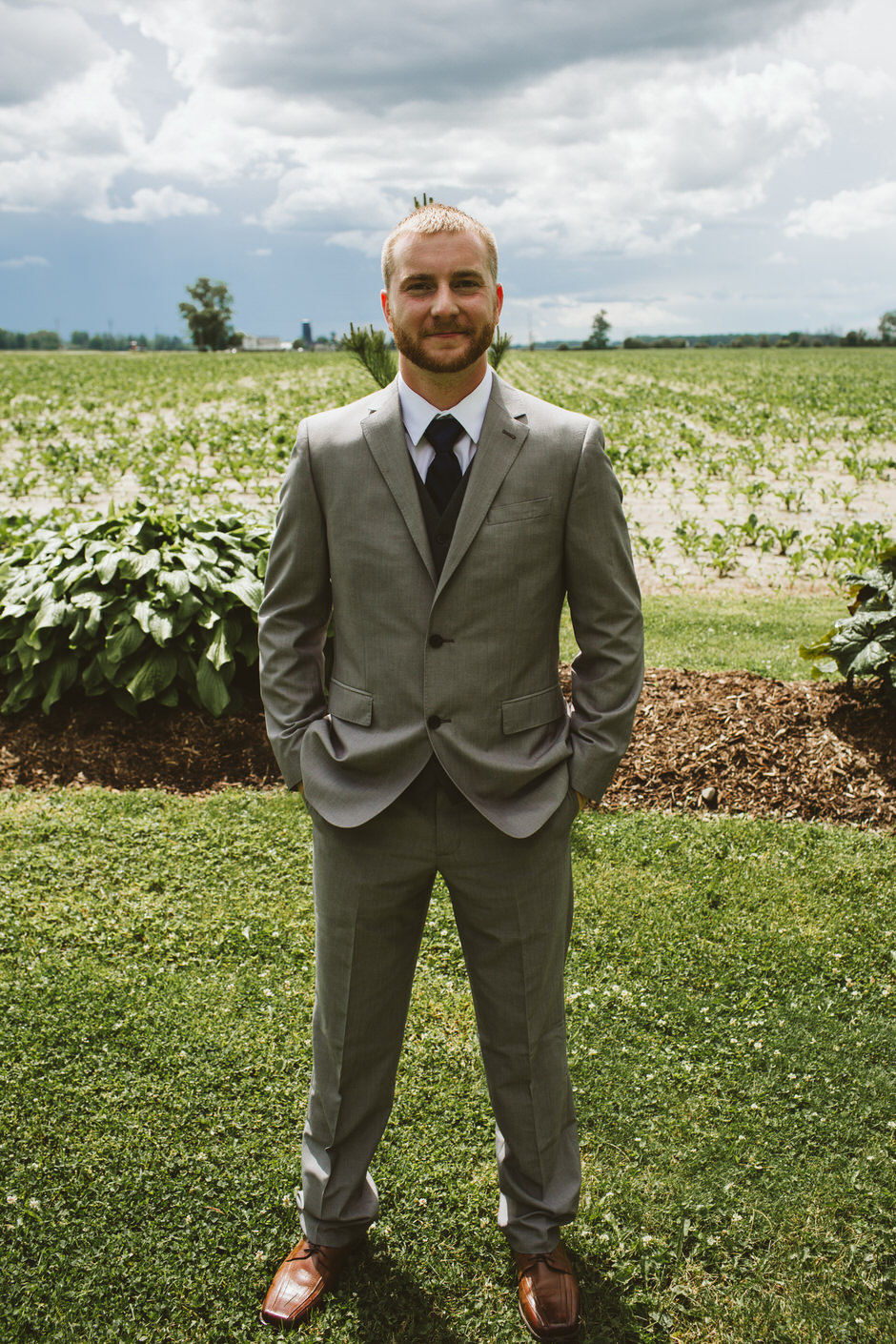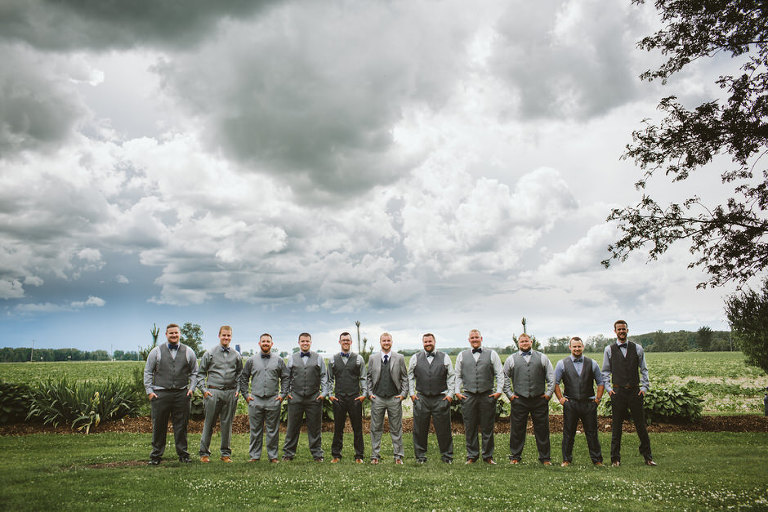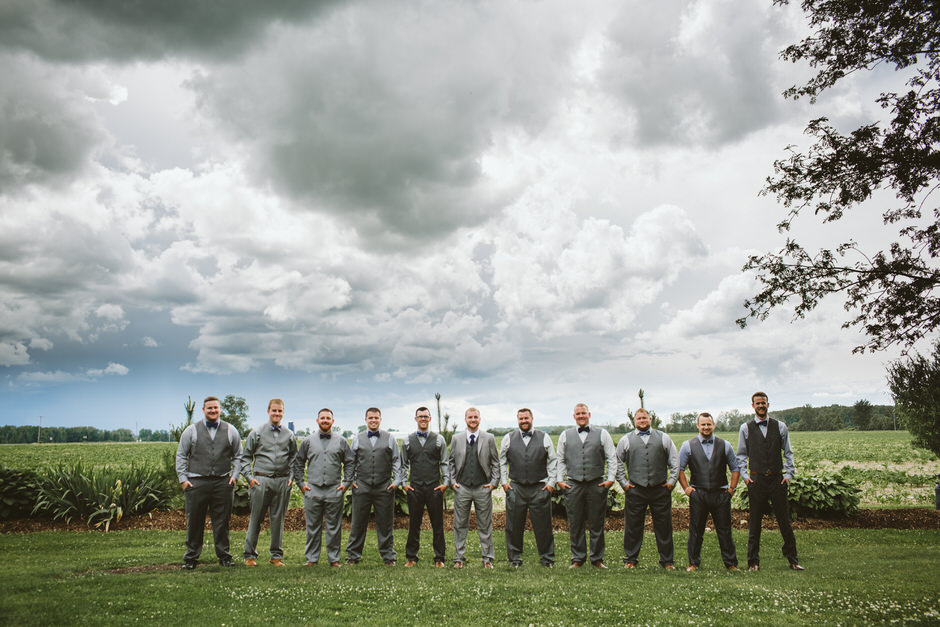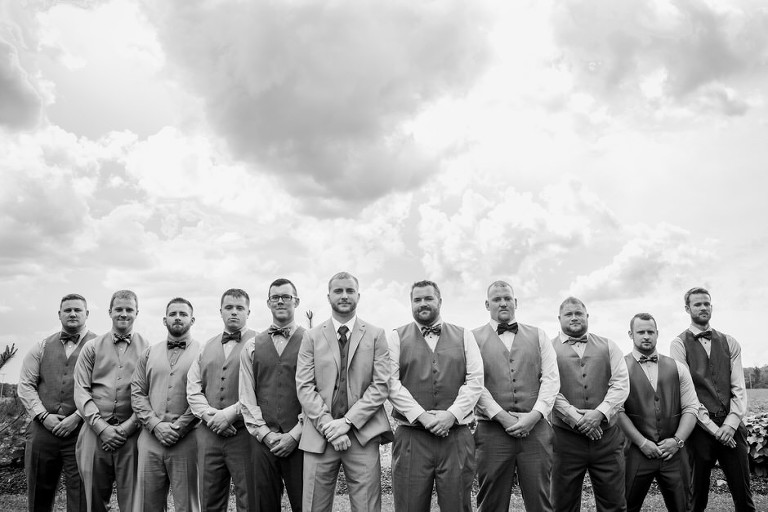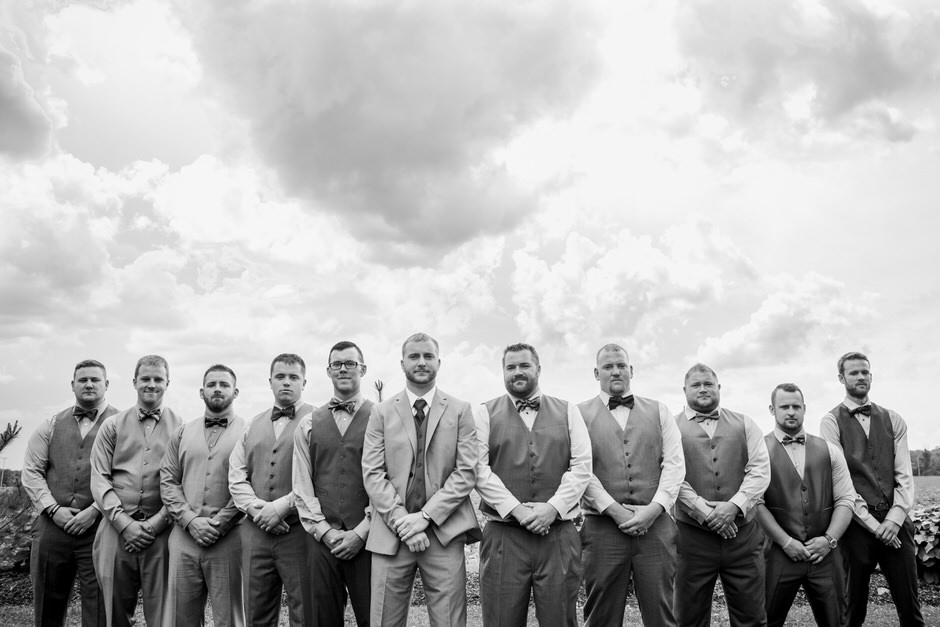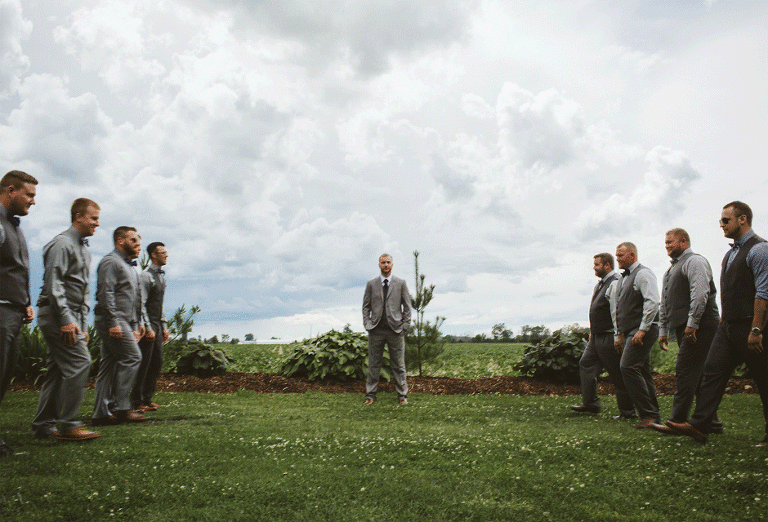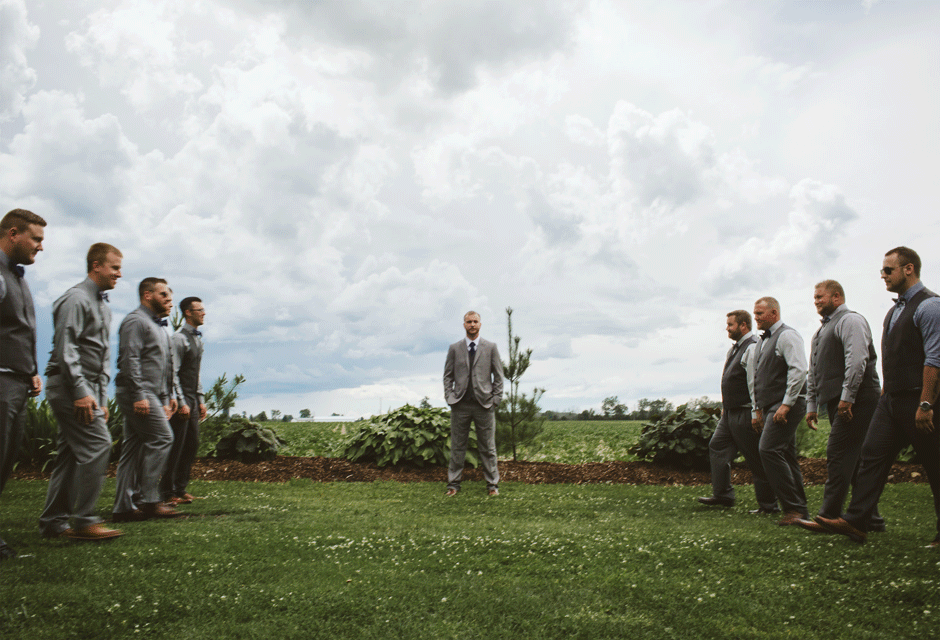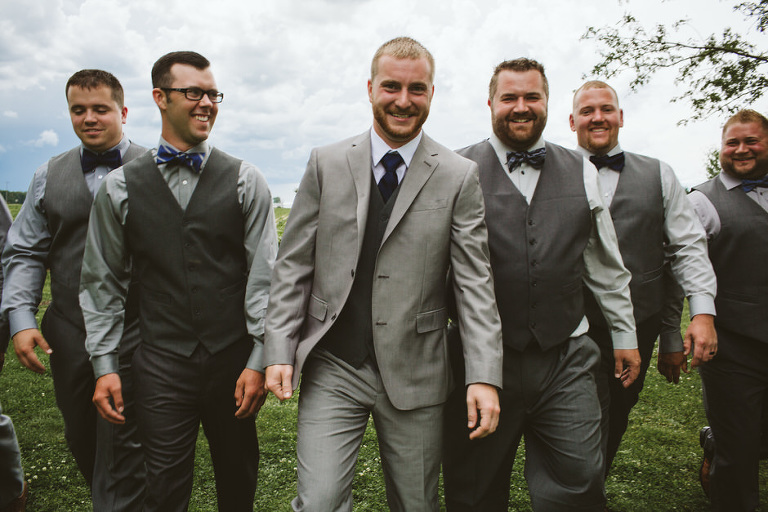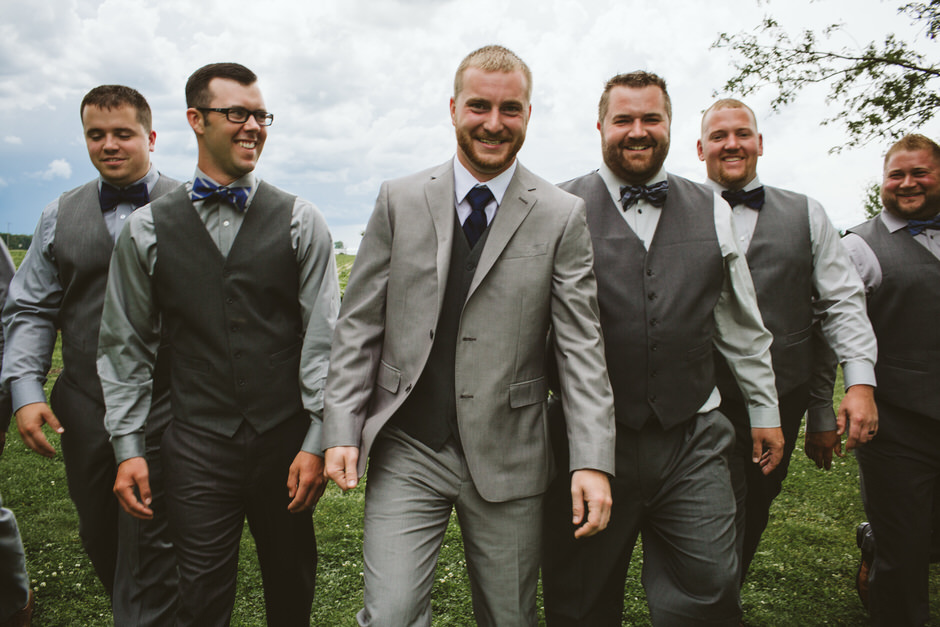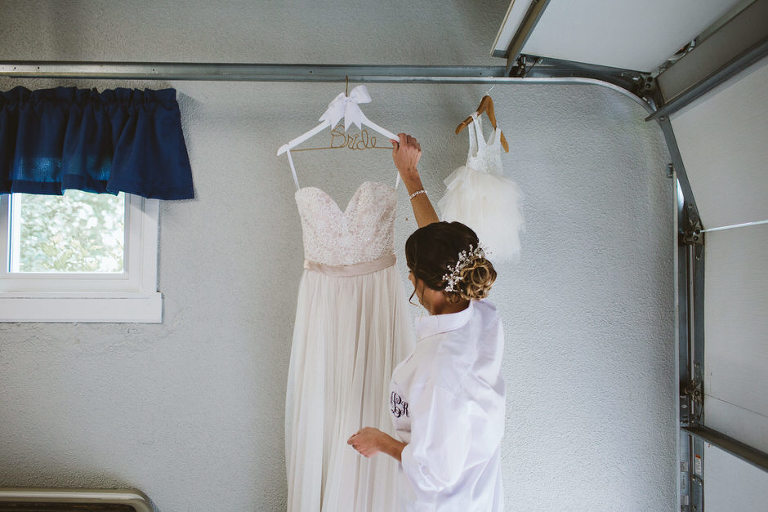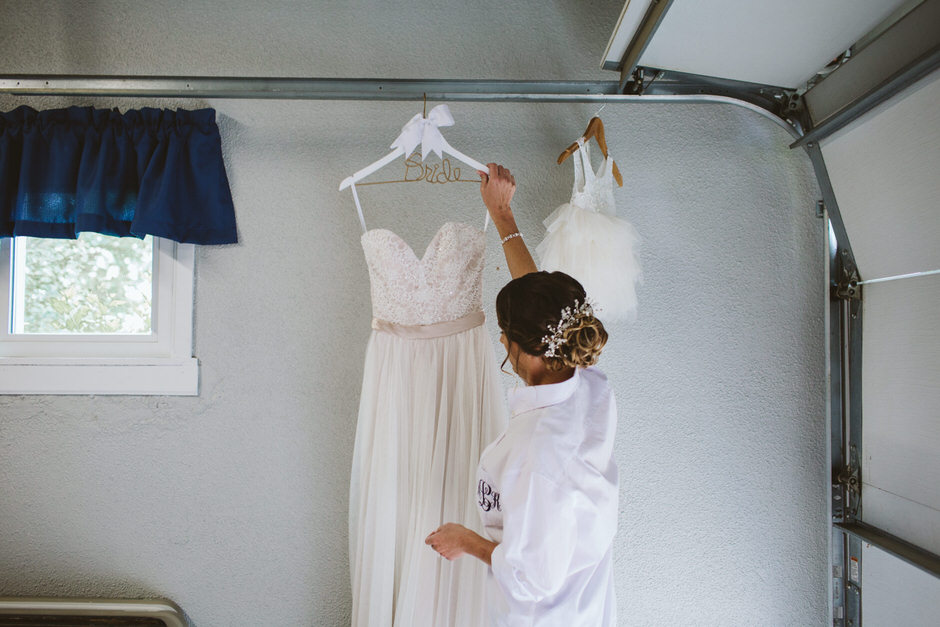 Bride Dress
Loved the dress when I bought it, but when I saw it again after 6 months realized I wanted to change a lot of it. A family friend did my alterations and basically redid the entire top. She took the "blingy" belt off and used the champagne colored fabric from the bottom of my dress to make a new belt. Wanted to make it a little more simple.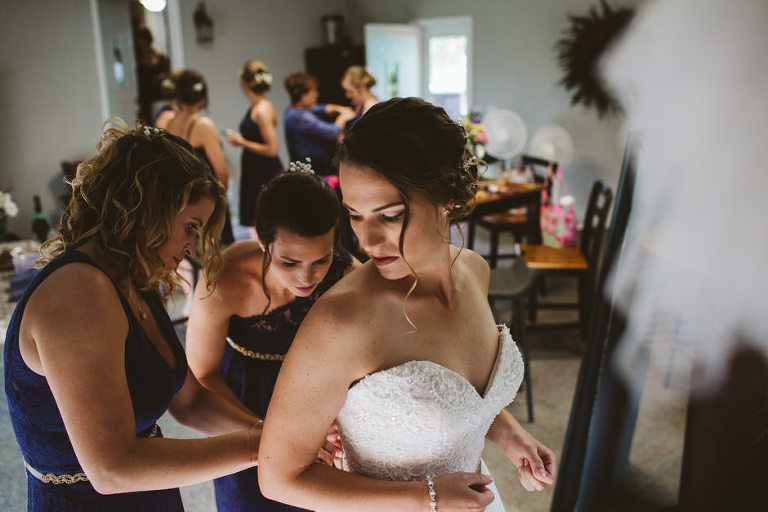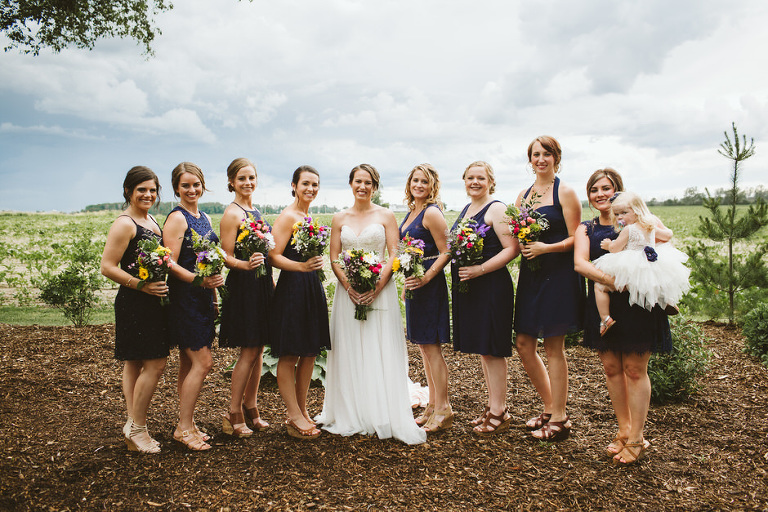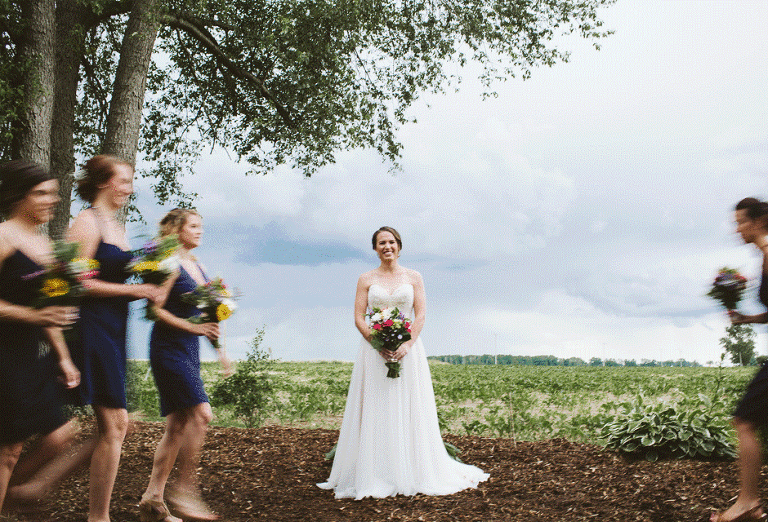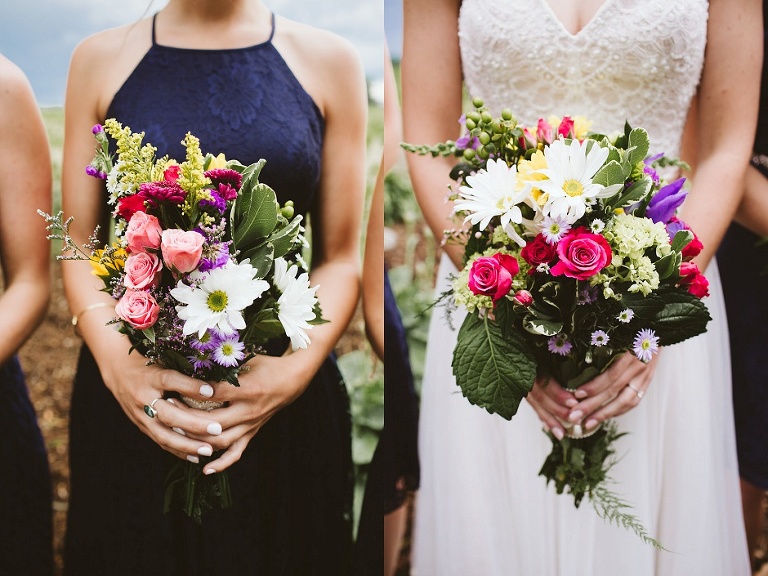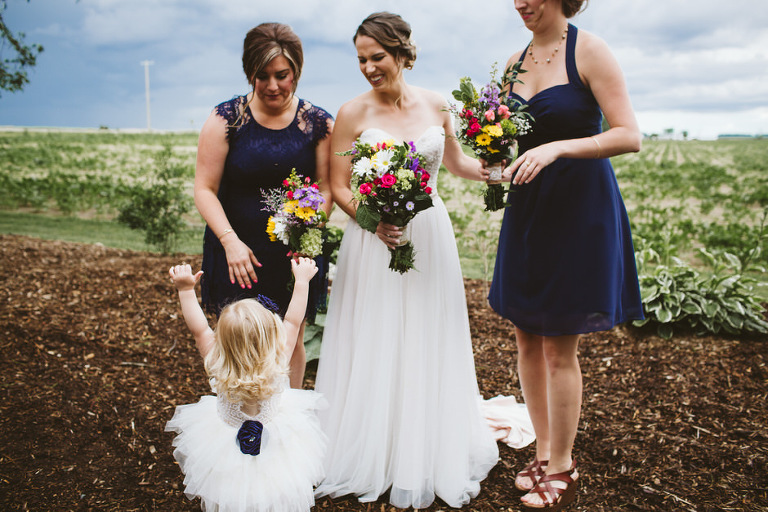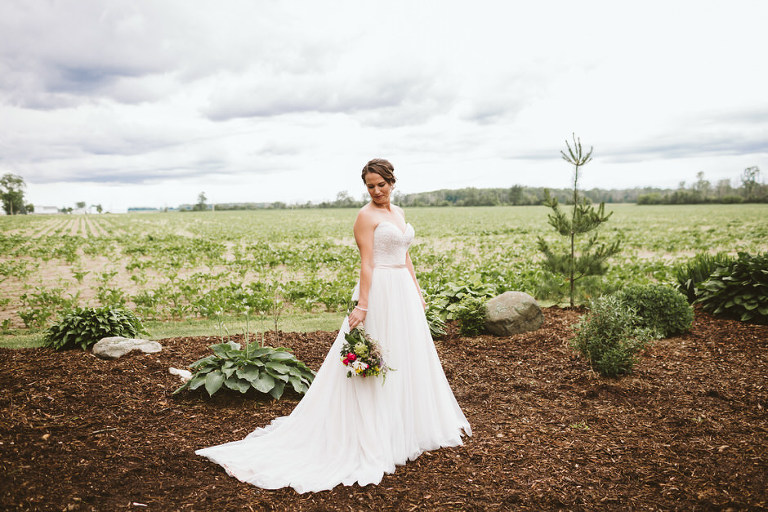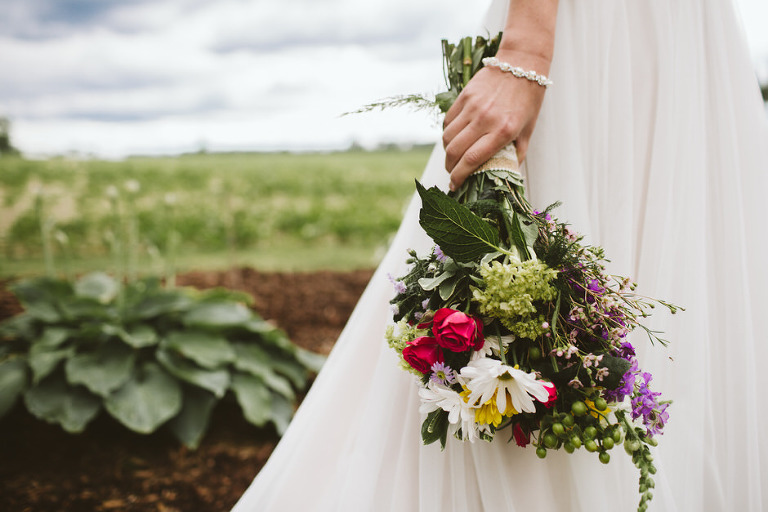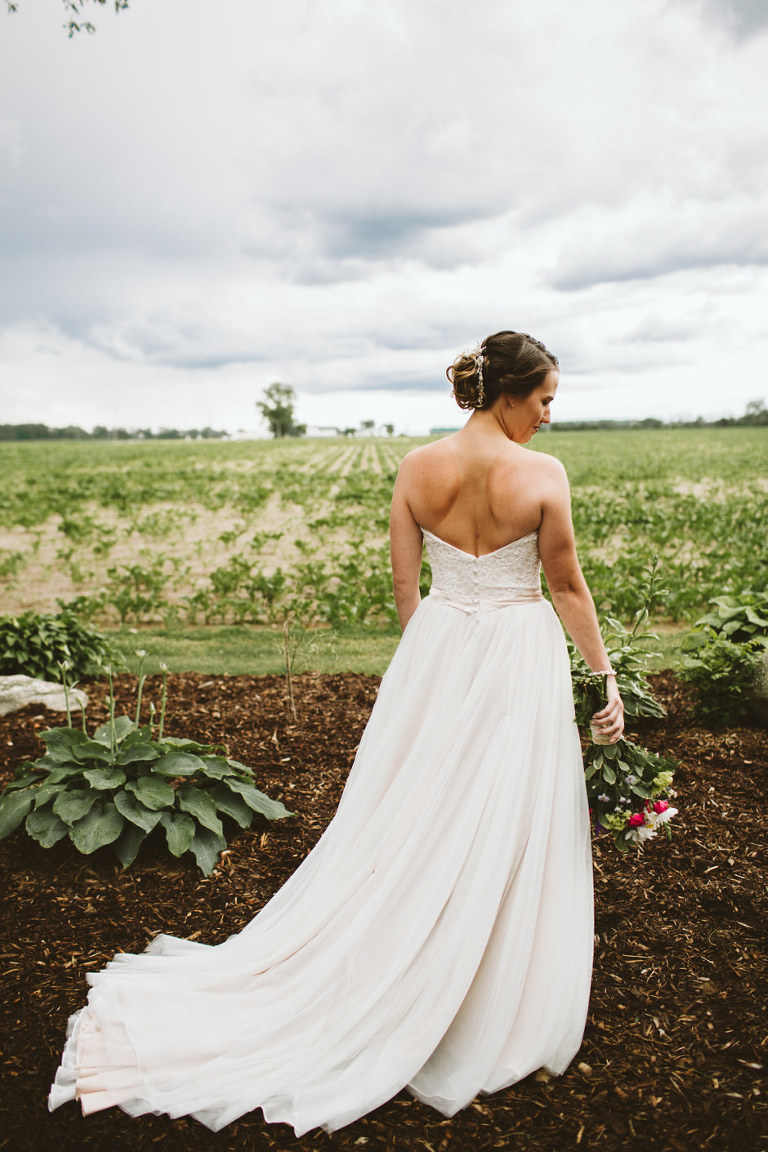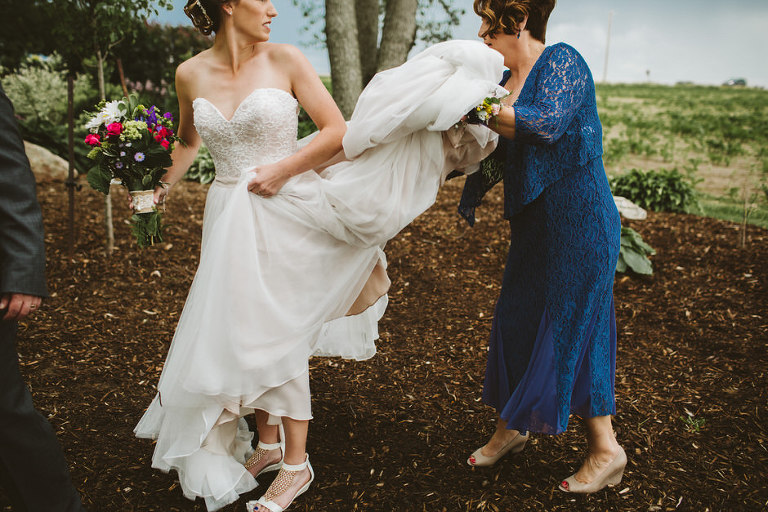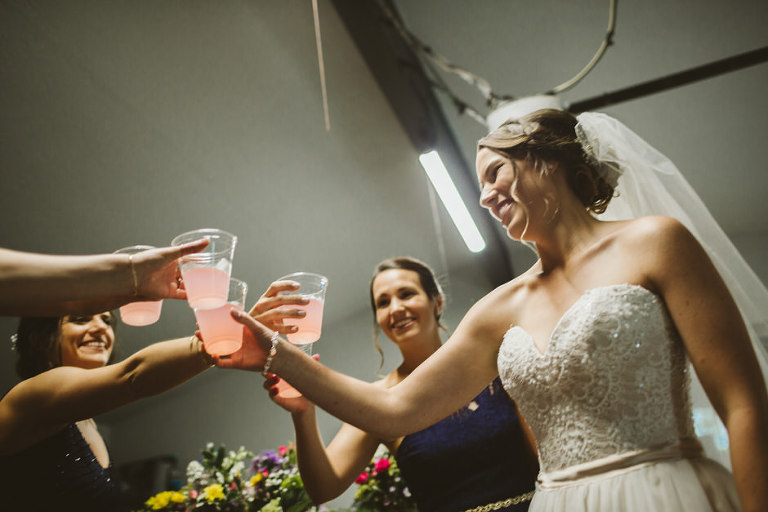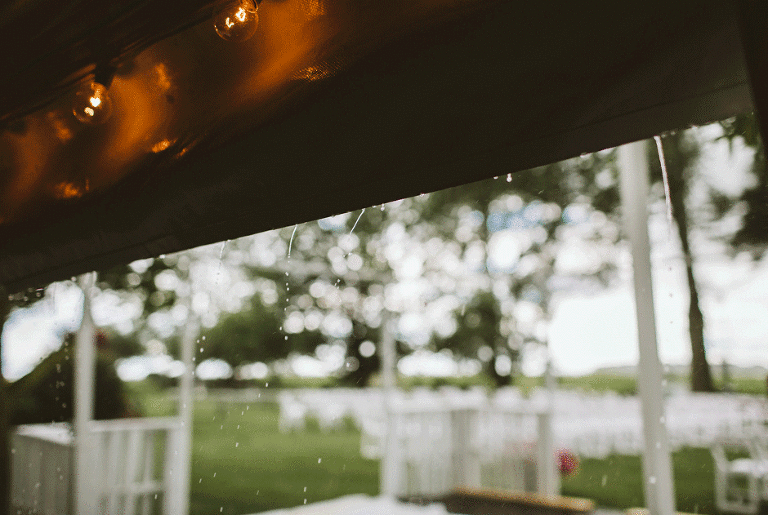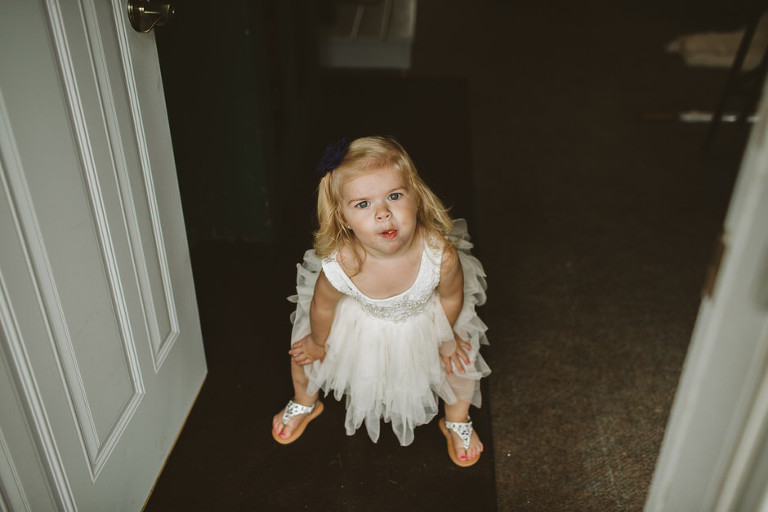 The Ceremony:
Well, we had to delay the ceremony because of a huge storm. Thank god for the maid of honor's dad who is a meteorologist who saved the day. My cousin was the officiant and it was his first time ever doing it, but it was personal and light hearted exactly how we wanted it. We were married in front of Sherri's 'She Shed' that Larry also built (not for the wedding :))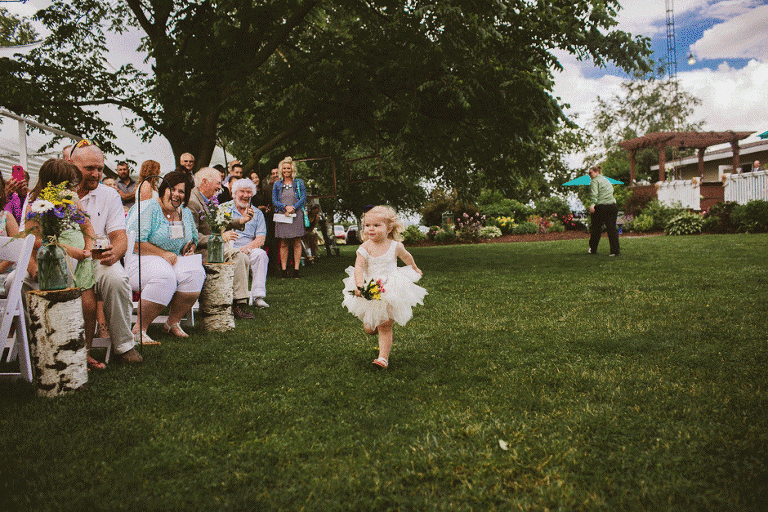 RRRRUUUUUUUNNNNN!!!!!
Reception/Dancing/Music/Fun:
Dance floor was outside with lots of lights. I was a little nervous people wouldn't dance outside because it was a little chilly, but it was filled the whole night. Later on in the night we had fireworks, and they were amazing! (pretty bummed I missed out on the FIREWORKS! WHY DIDN'T YA'LL TELL ME?!?!?!)

Advice for Couples Planning Their Wedding:
Outdoor weddings are stressful but SO worth it!!

Your Photographer: Tell us all about them 😉 What you liked or didn't like. All the deets from the day of:
Rachel, you were amazing! After the delay, we were on a time crunch and you were so efficient getting everything done. You were so light hearted and made everything feel so natural. Thank you so much!! (I GOTCHU guys! this is why we 'pad' the schedule, I can hustleeee through things but having extra time planned MAKES it happen! Ya'll are the best for listening to me and most importantly, TRUSTING me, Thank you so much for including me in your amazing day!!!).