City Flats Ballroom Wedding Grand Rapids
OH MAN this day.
First of July. Holiday Weekend. Epic Love adventure.
I couldn't think of a better time or place to spend with these two and all of their family and friends. It was just the most lovely day and watching how much fun everyone had, I would say it was a success. I will let Ali take it from here:
YOUR LOVE STORY:
We met New Years Eve weekend 2012 – 2013 in Chicago.  We both lived in Michigan at the time, but were visiting the city for the weekend and were introduced through a mutual friend.  I thought our whirlwind romance would be short lived because I was moving to Boston for grad school the following week, but Rob reached out after I was settled and the rest is history!
Brides Dress:
For me, this was such a fun part!  I found my champagne tulle and beaded dress at Becker's Bridal (side note- be prepared to have your mind blown with the number of dresses here) with my parents and two close friends.  Once I put it on, I didn't want to take it off!
Grooms Suit:
The guys went with classic three piece black tuxedos.  To stand out, Rob went with a bowtie while the groomsmen had black ties.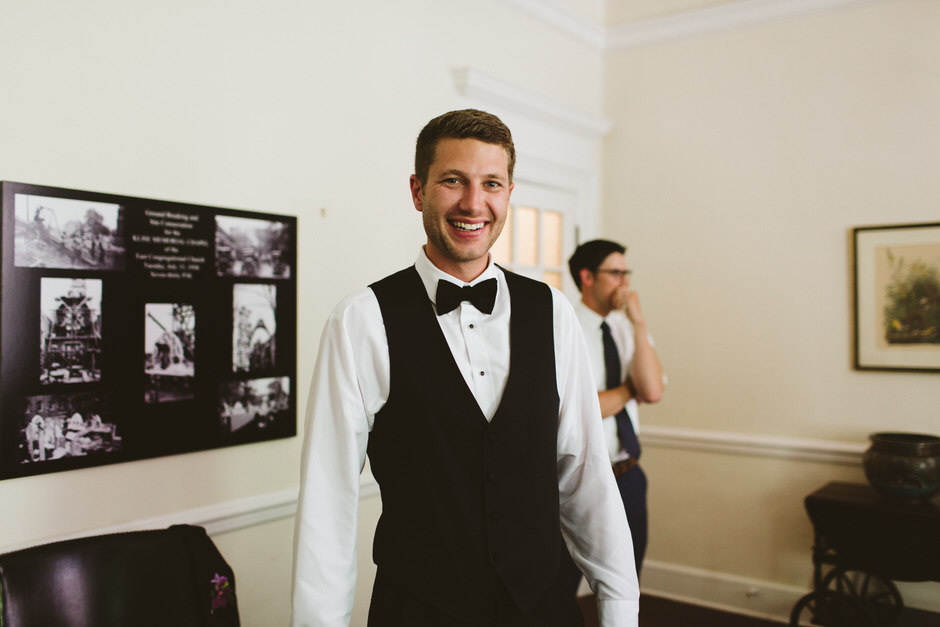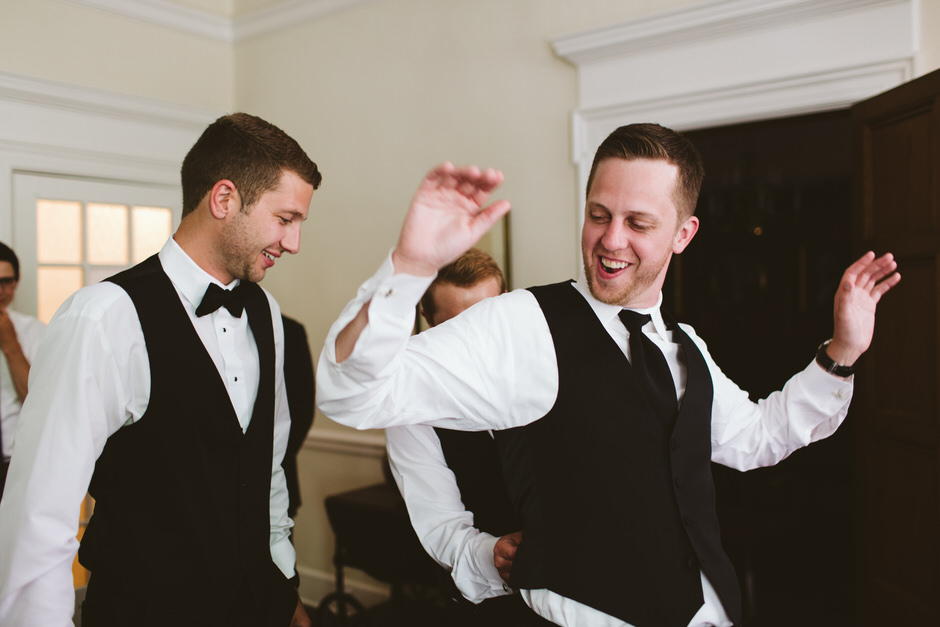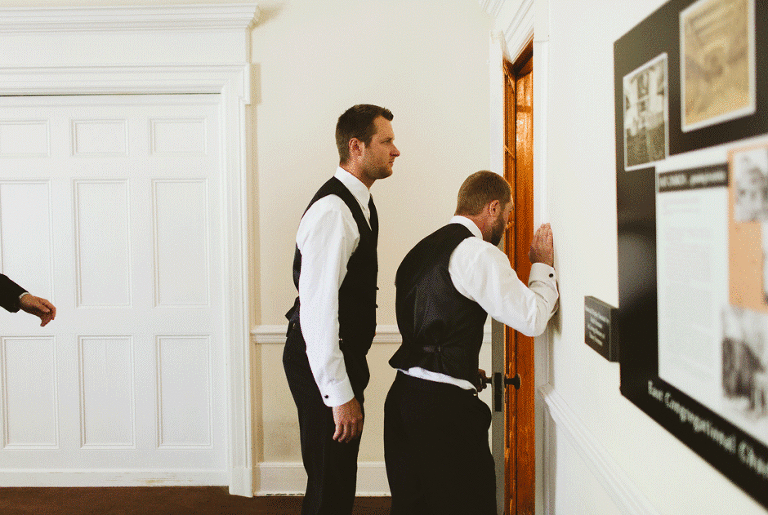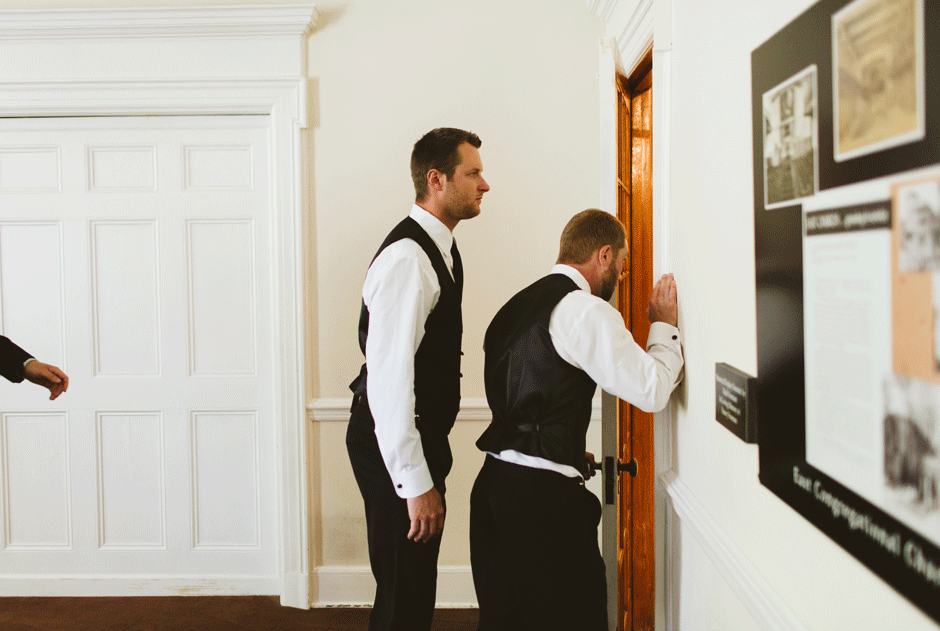 (the guys trying to peek on the bride ;))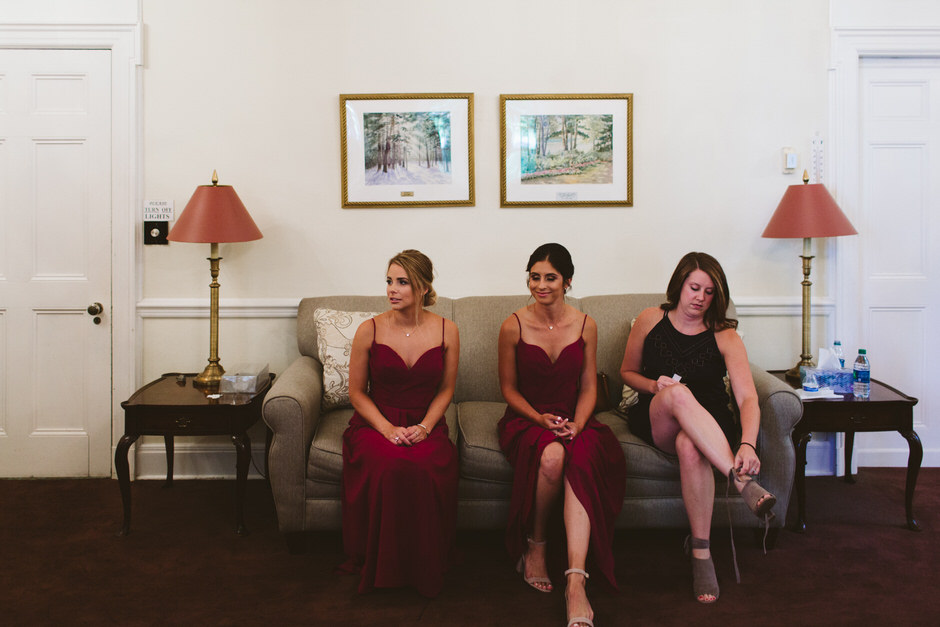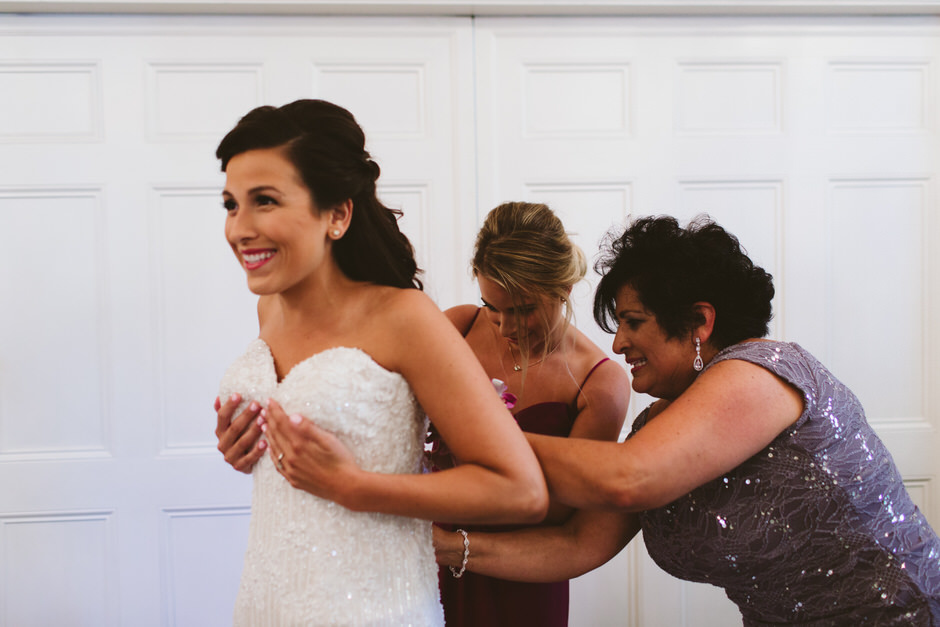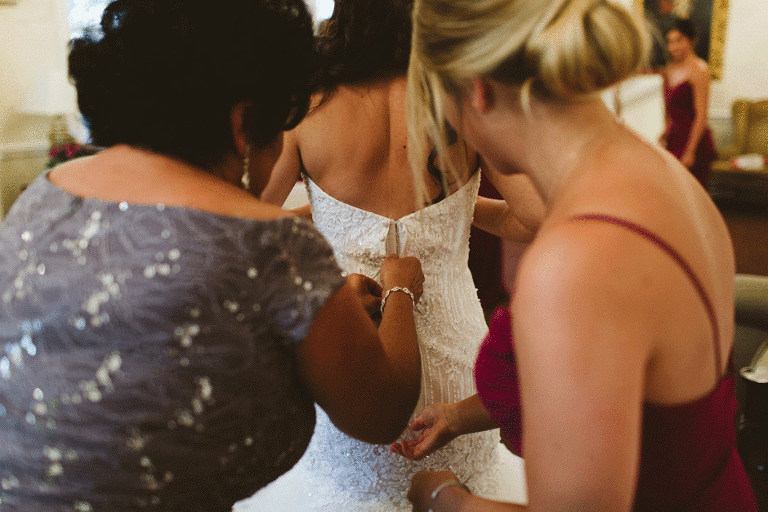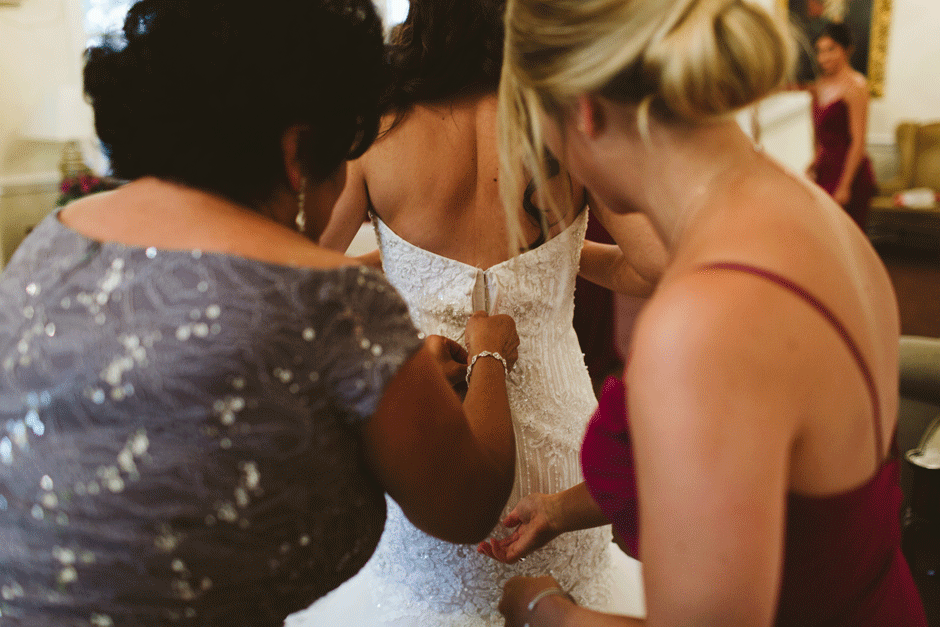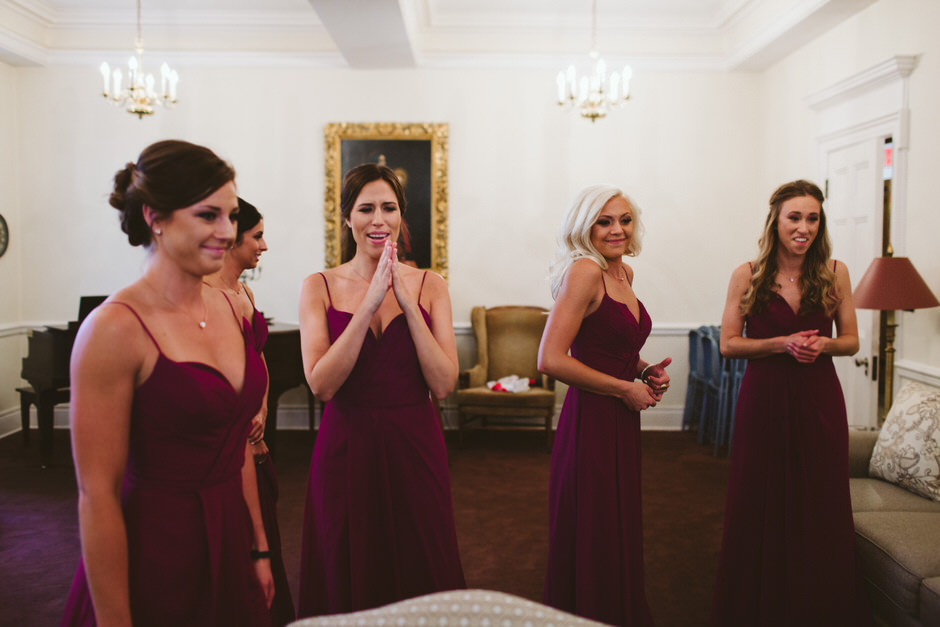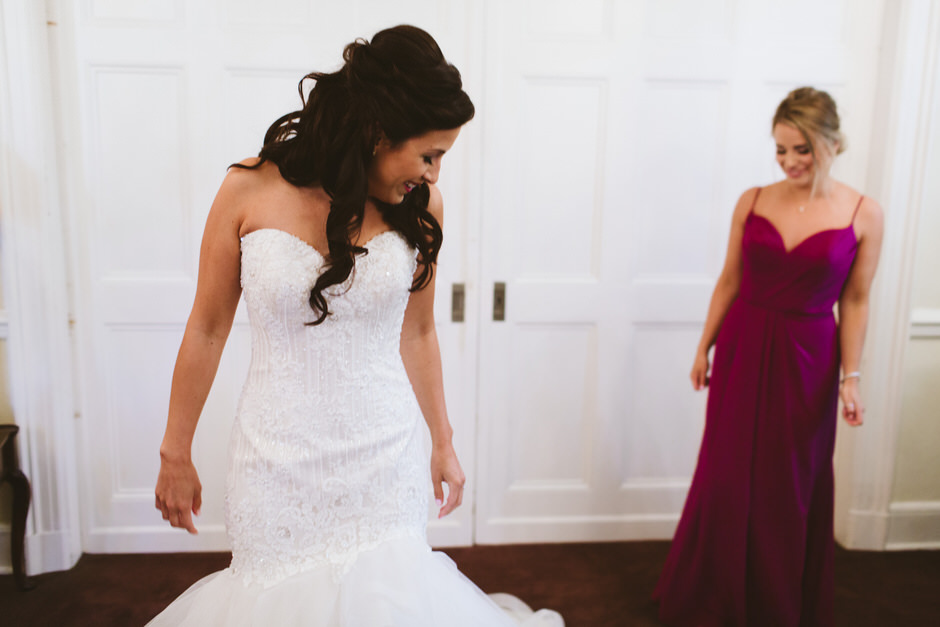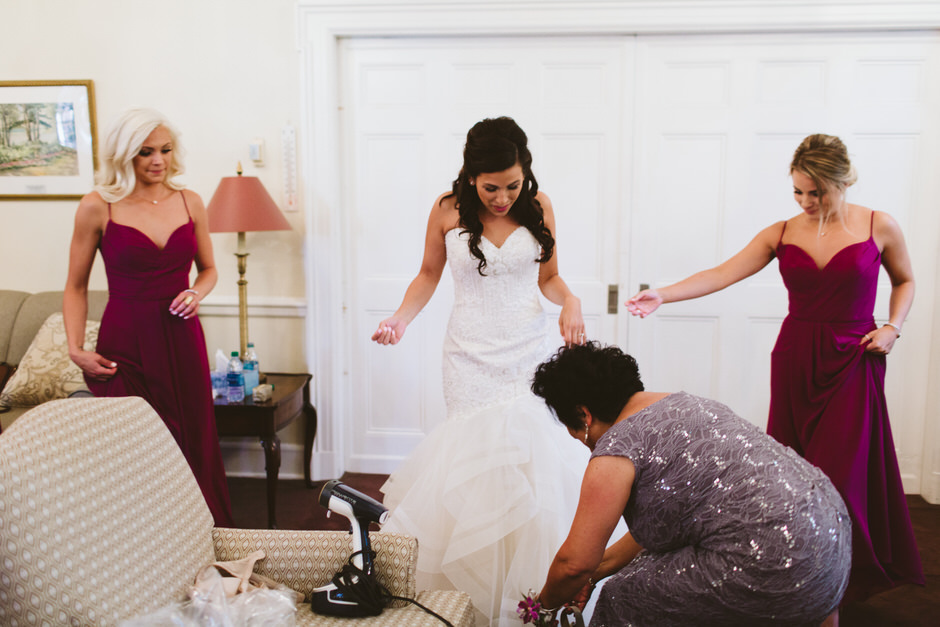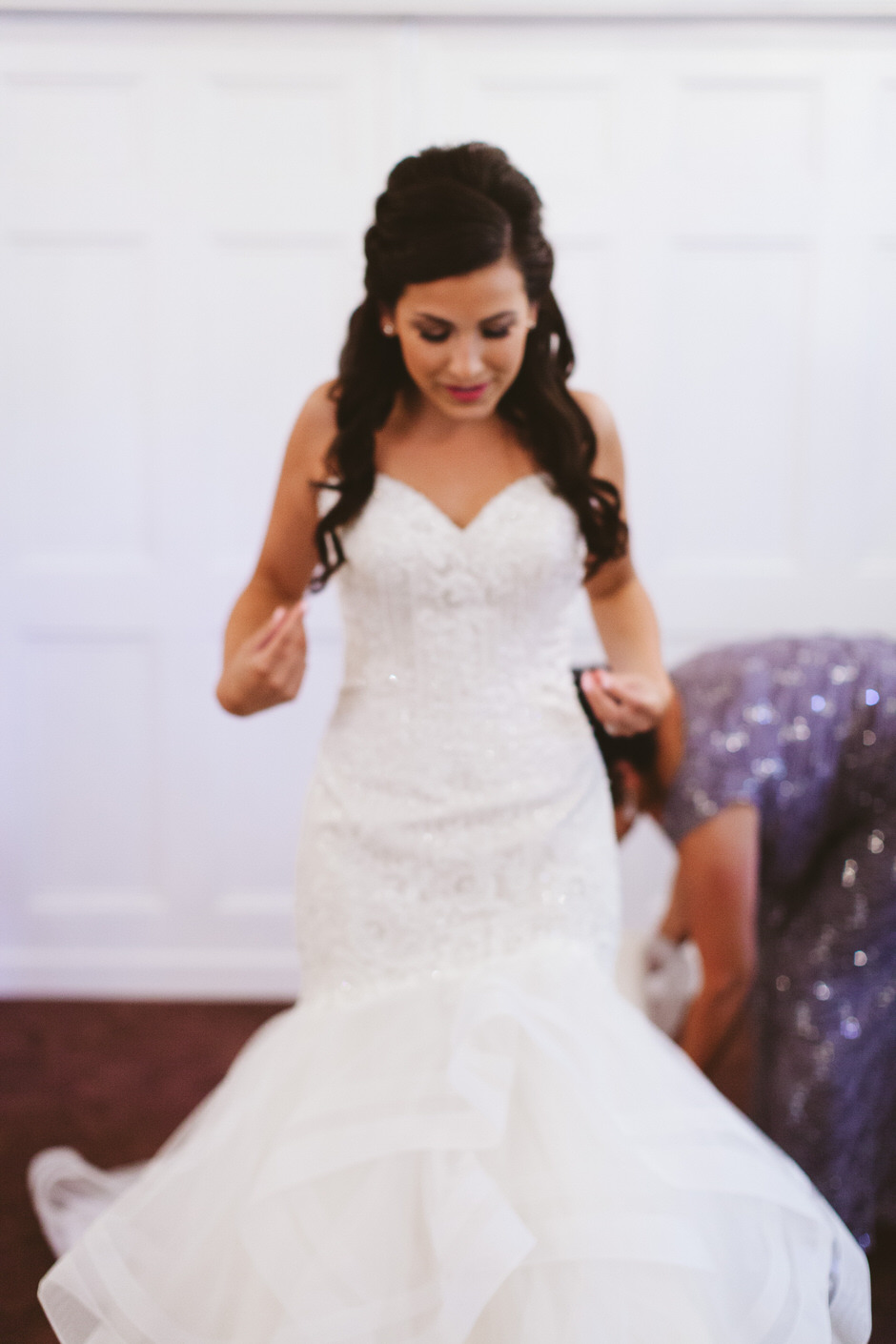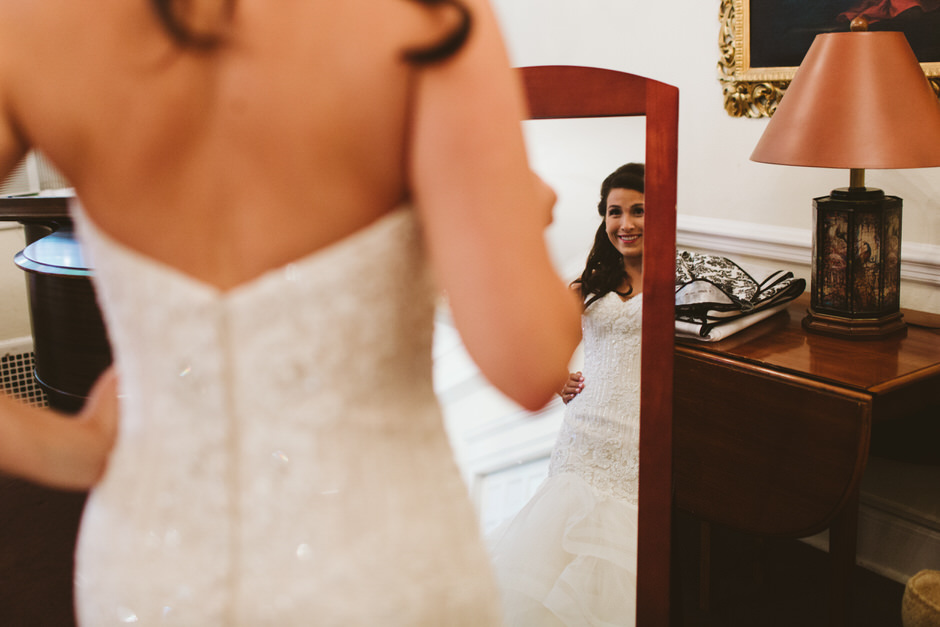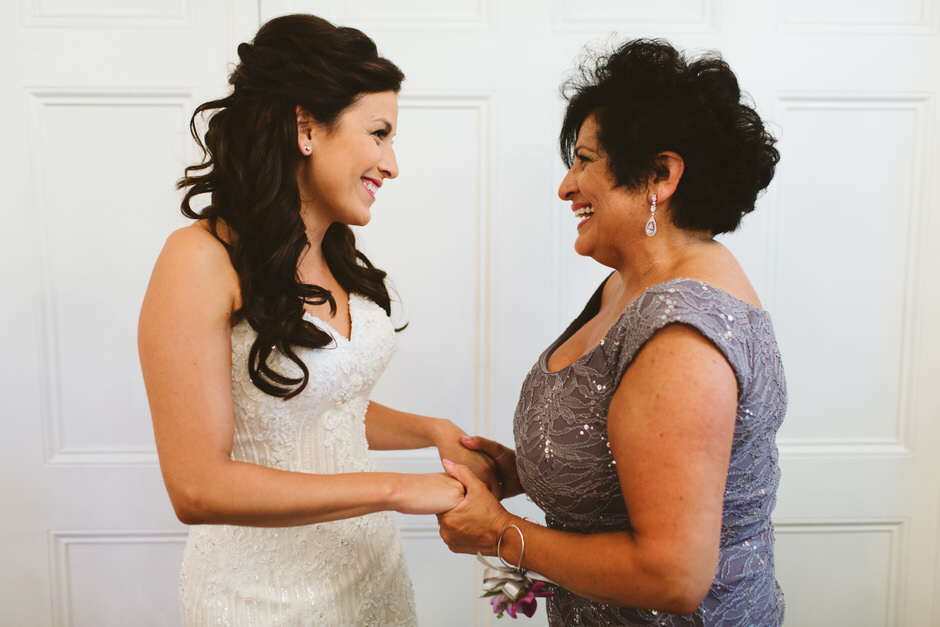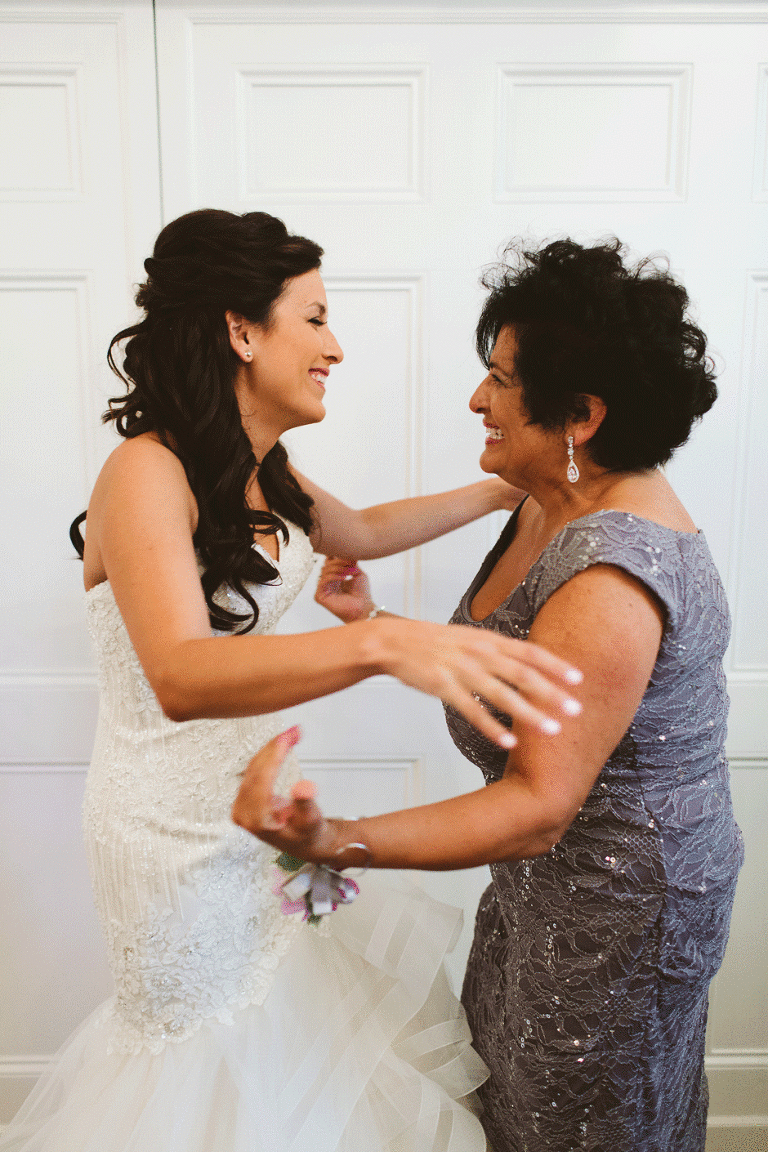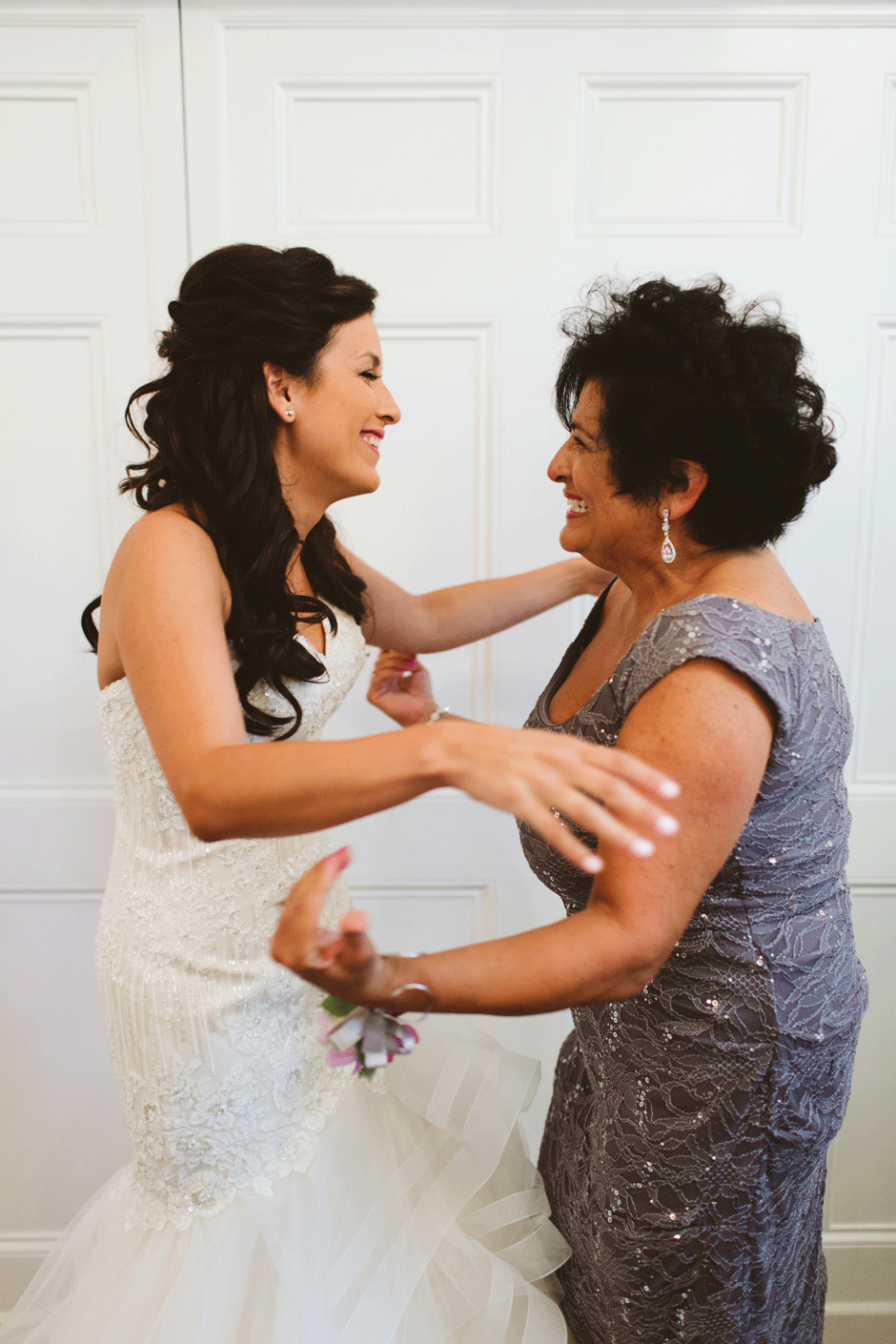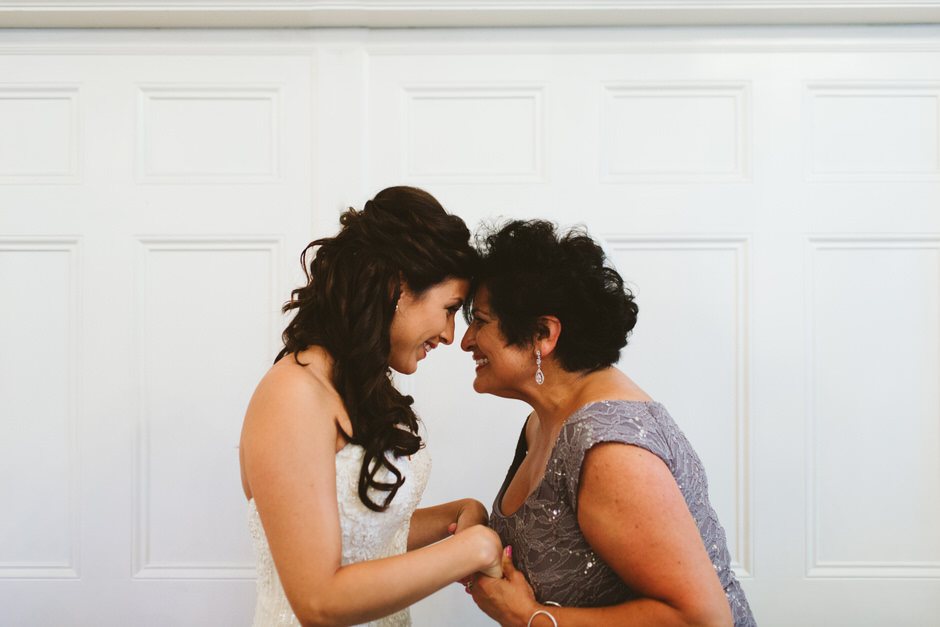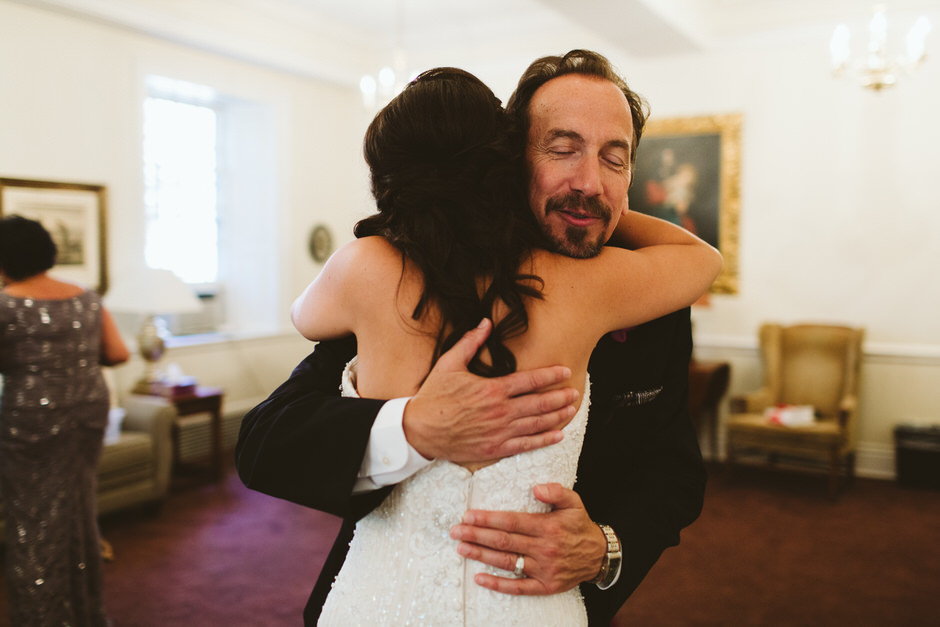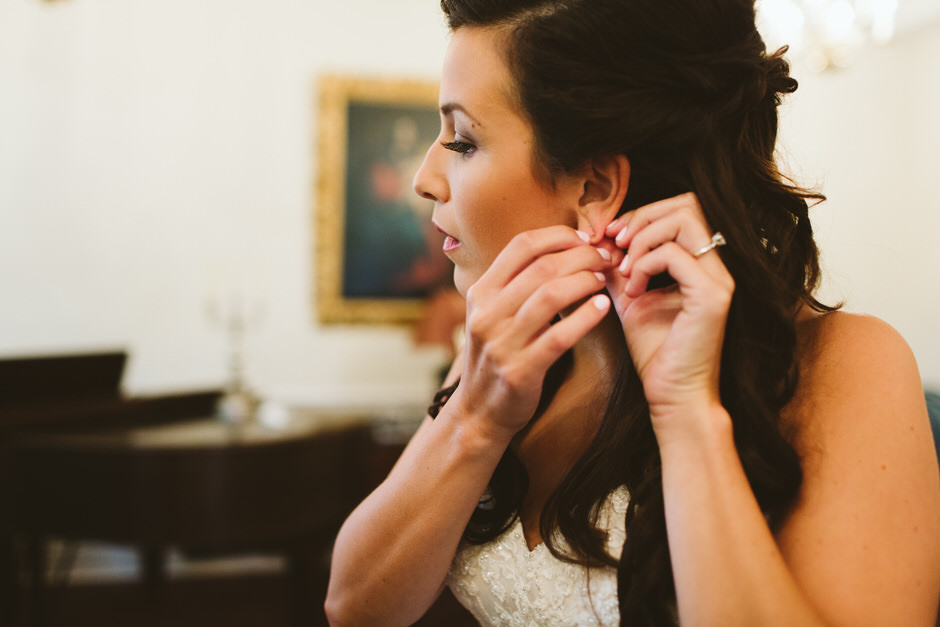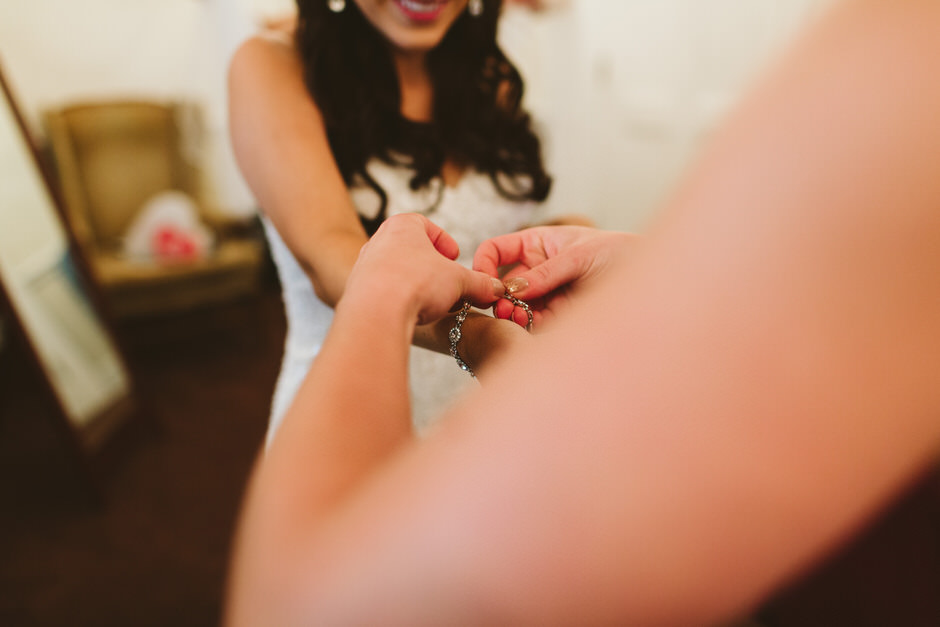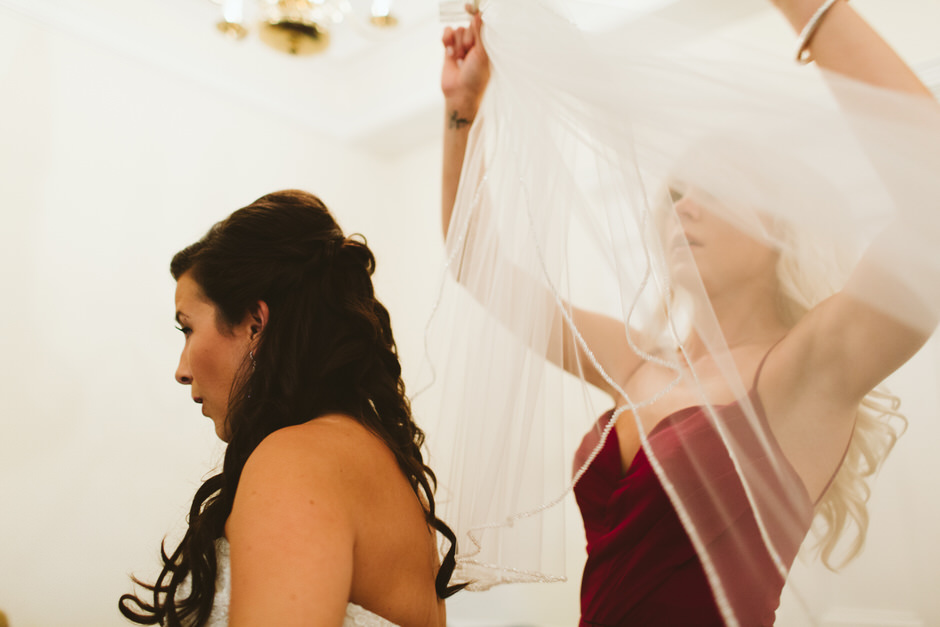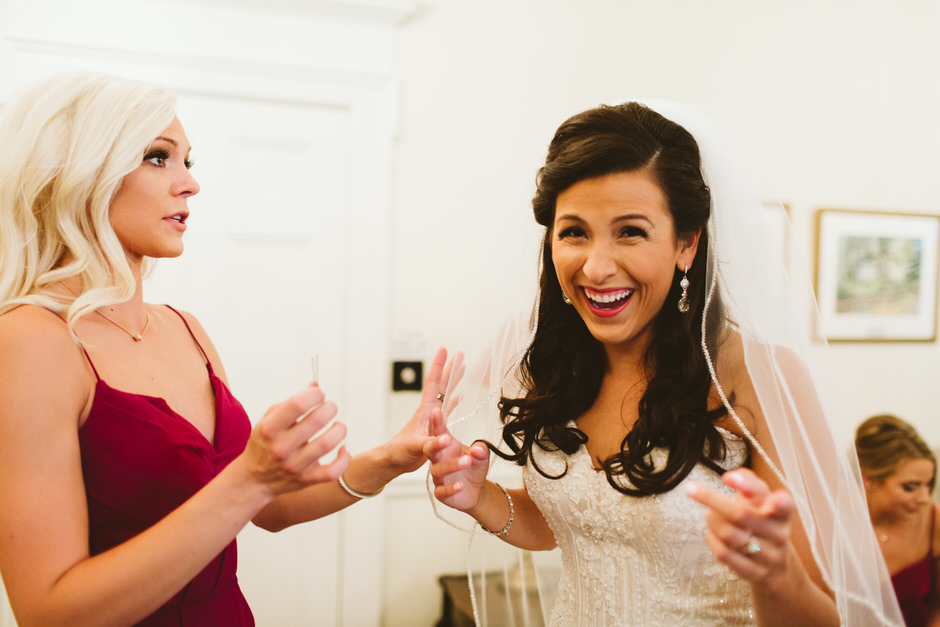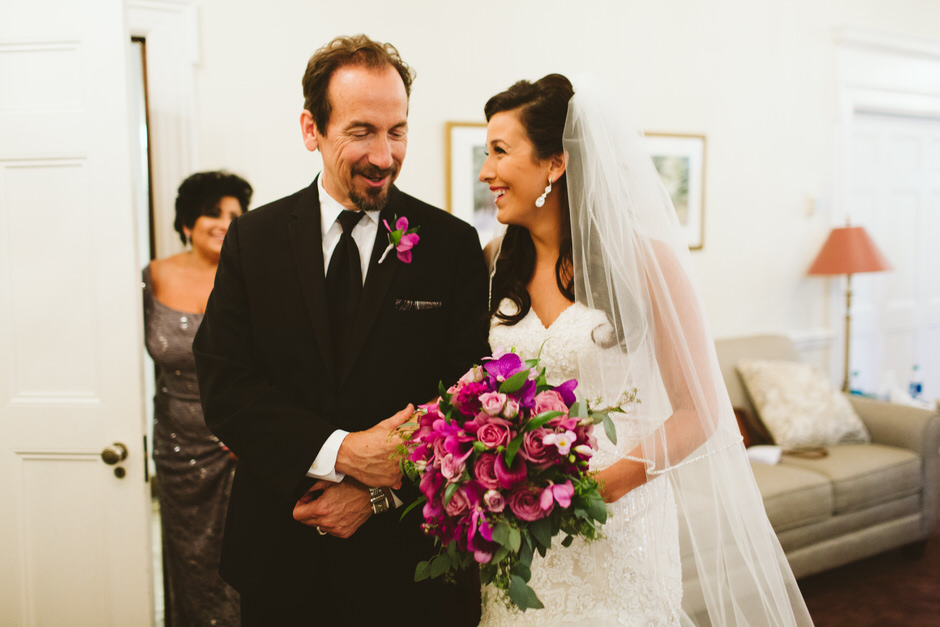 The Ceremony:
Our ceremony was held at East Congregational Church in Grand Rapids. The church itself was so beautiful and everything we could have imagined getting married in!  The architecture, stained glass, and gardens really added to the ambiance.  I can't lie though, it felt like years were passing as we waited for the ceremony to start.  One of my favorite moments of the day was finally seeing/walking down the aisle to Rob, he looked so handsome!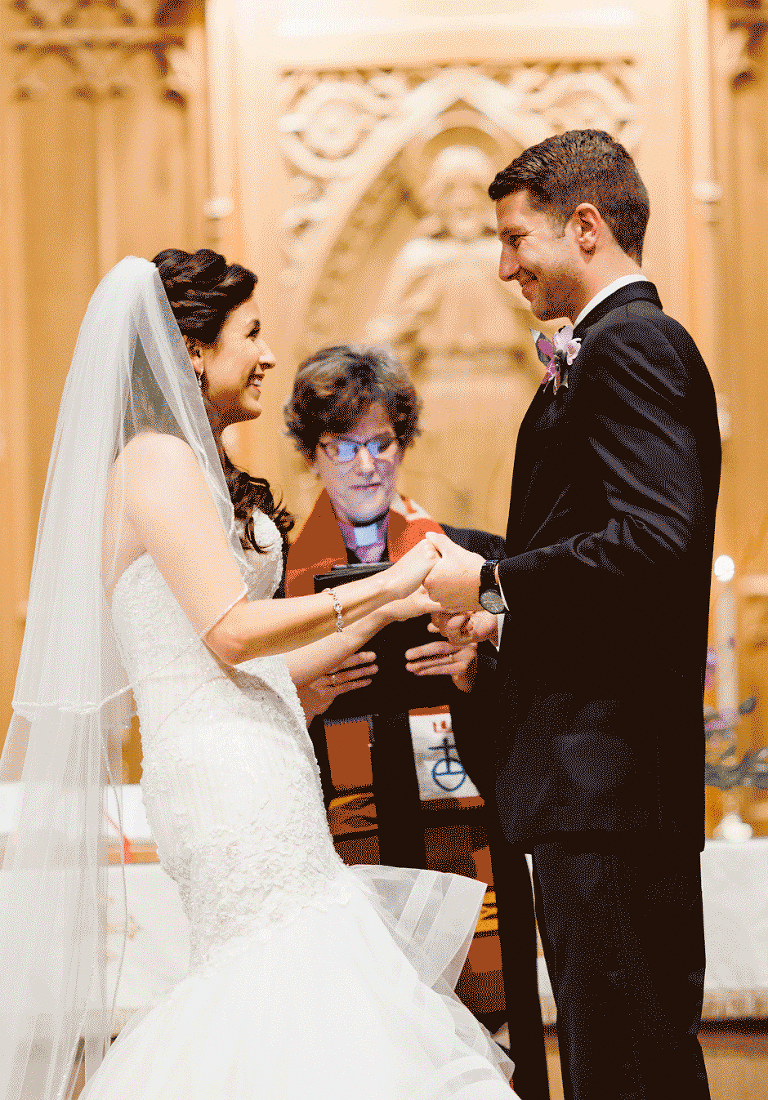 The Decor:
We chose a purple/pink floral theme for our summer wedding.  Shoutout to Posh Petals – these ladies were so very organized and provided some beautiful blooms that help tie our day together.  Both ceremony and reception venues were gorgeous, so aside from flowers, we didn't really need to do much!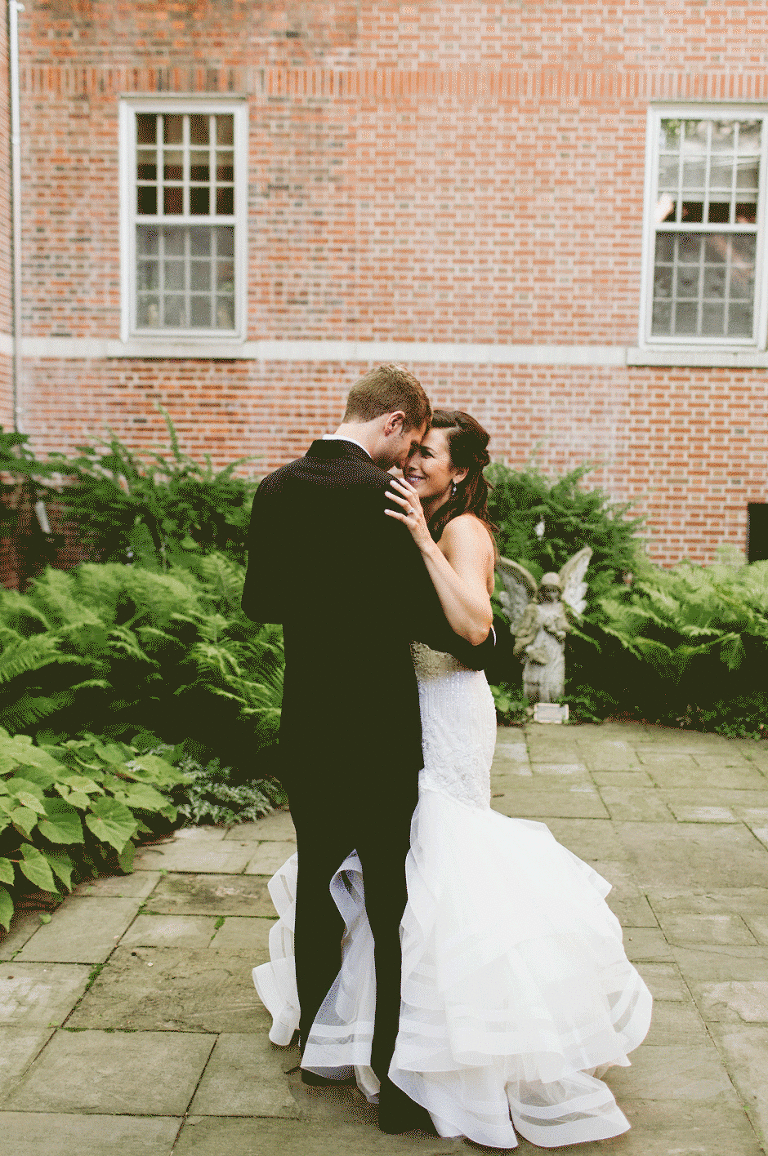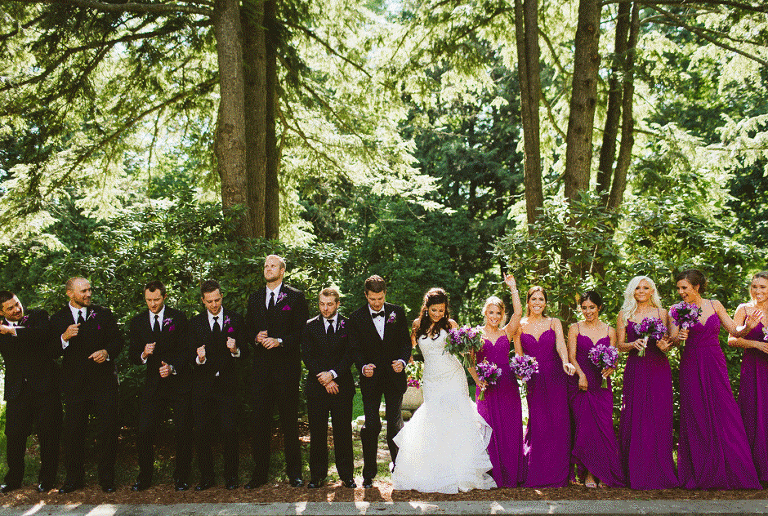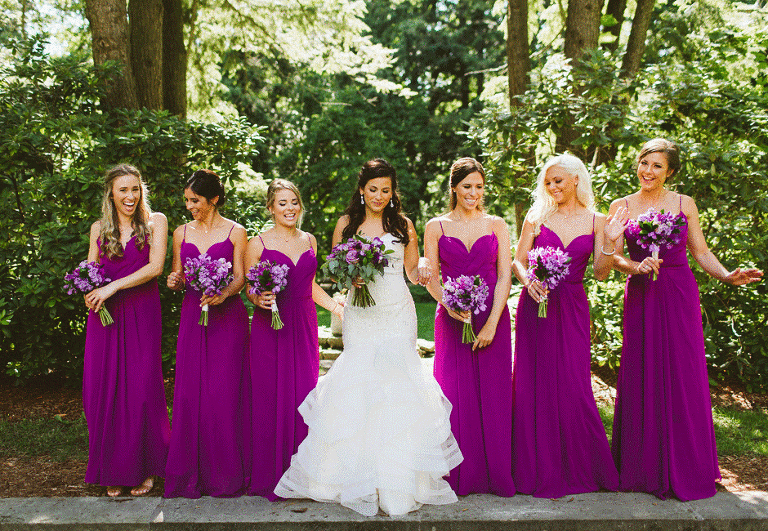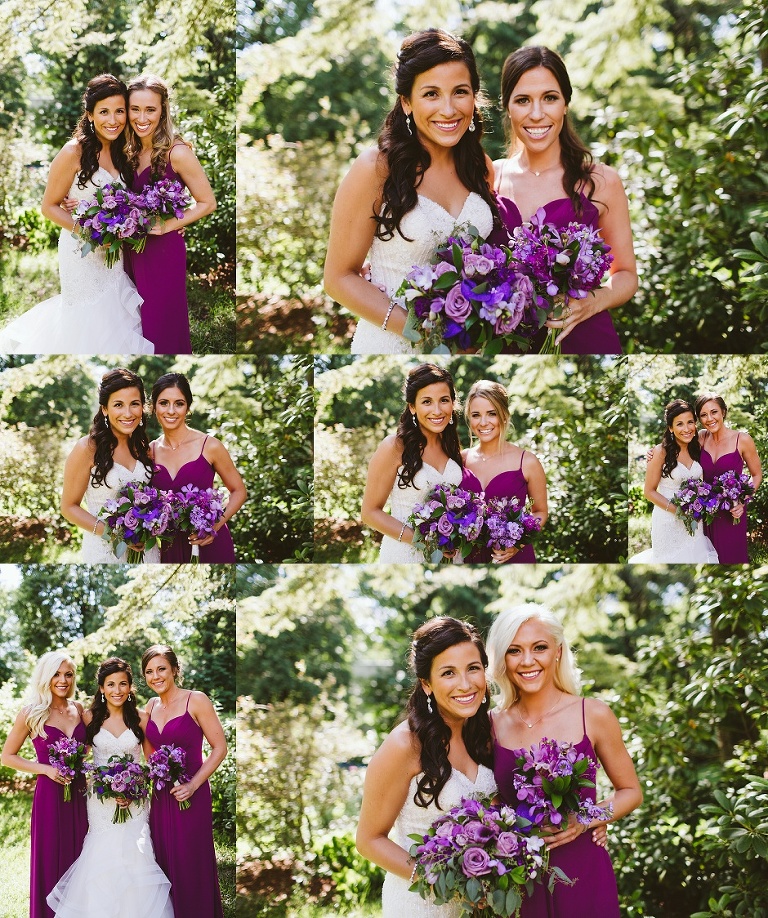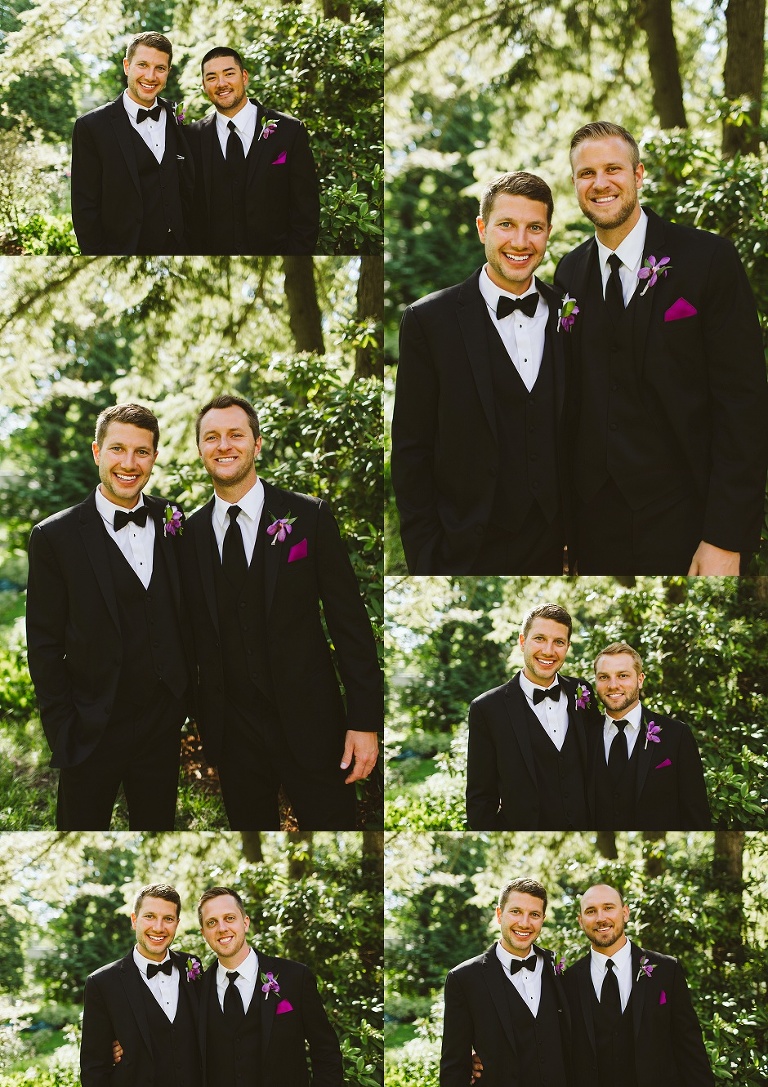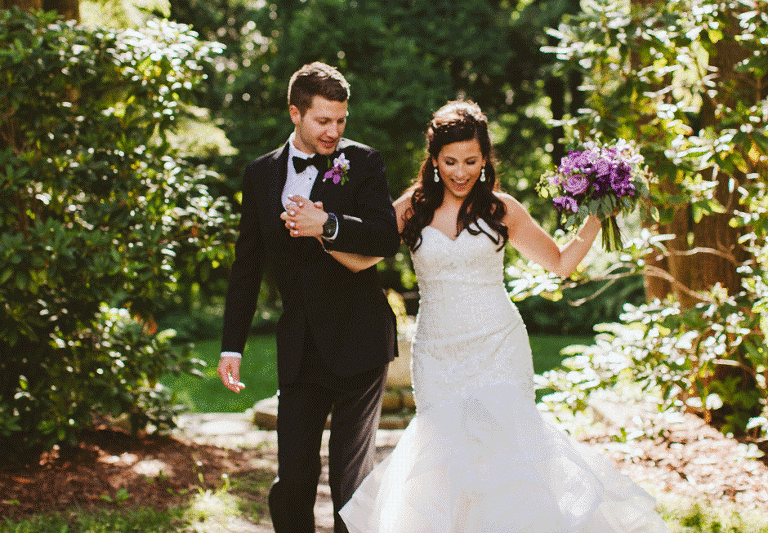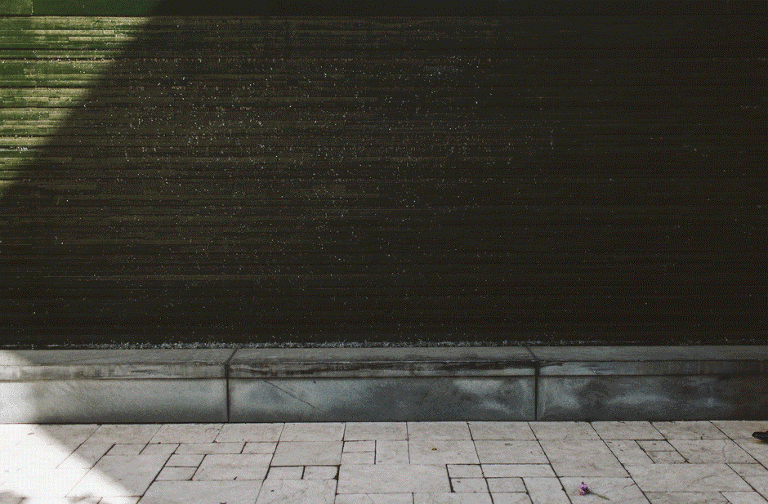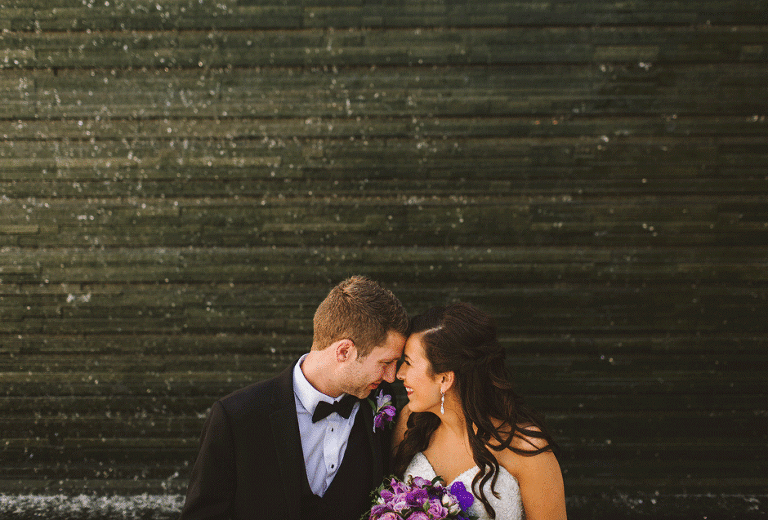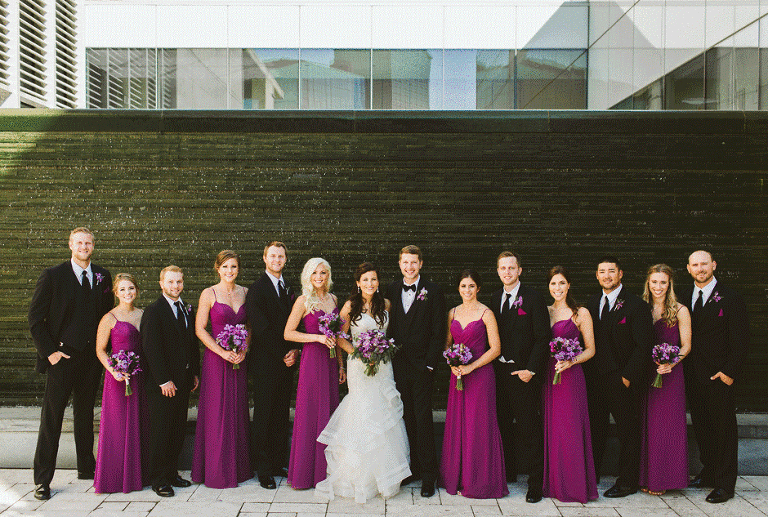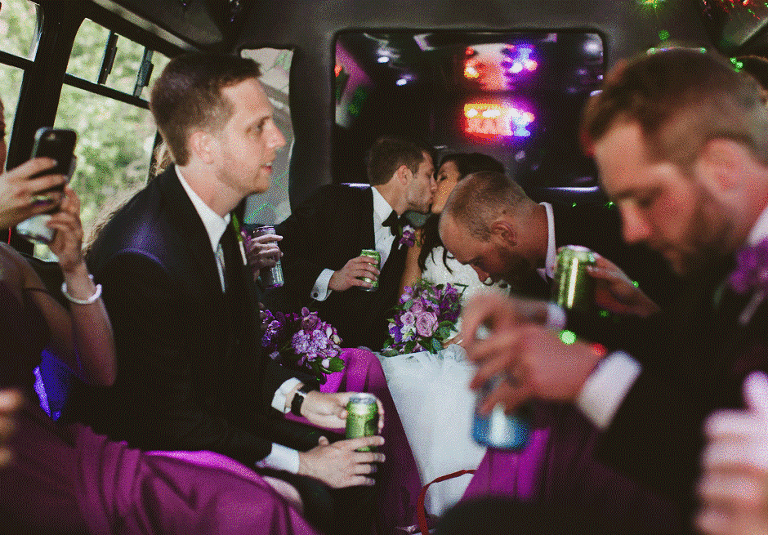 The Reception / PARTY!!!
The reception was held at City Flats Ballroom downtown in GR.  To kick things off, we rented a party bus and made various stops around town for photos.  This was a great opportunity to spend time with each other and close friends, made the day seem less hectic.  We did have a BLAST at our reception!  Our DJ Roger with Bugbee's DJ Plus was great and did an awesome job to ensure things ran smoothly.  So thankful we picked a venue with a large dance floor – our group needed it! As it was the weekend leading up to the 4th of July, we did sparklers later in the evening with the bridal party before heading back inside to close down the dance floor with our smooth moves.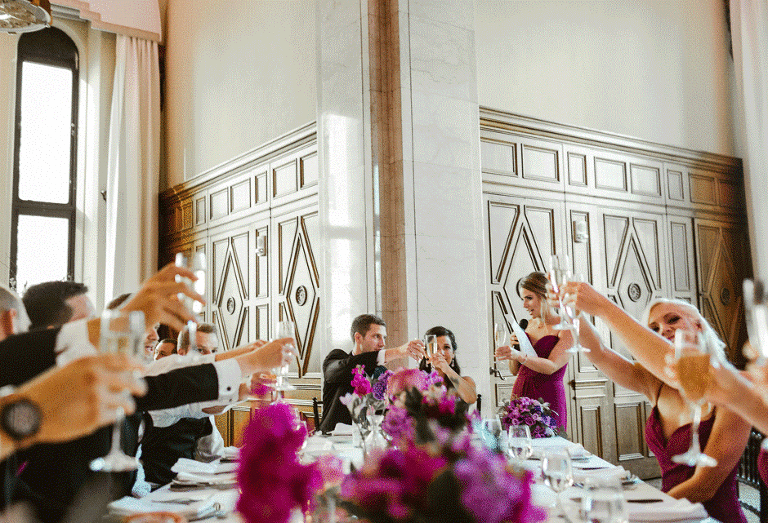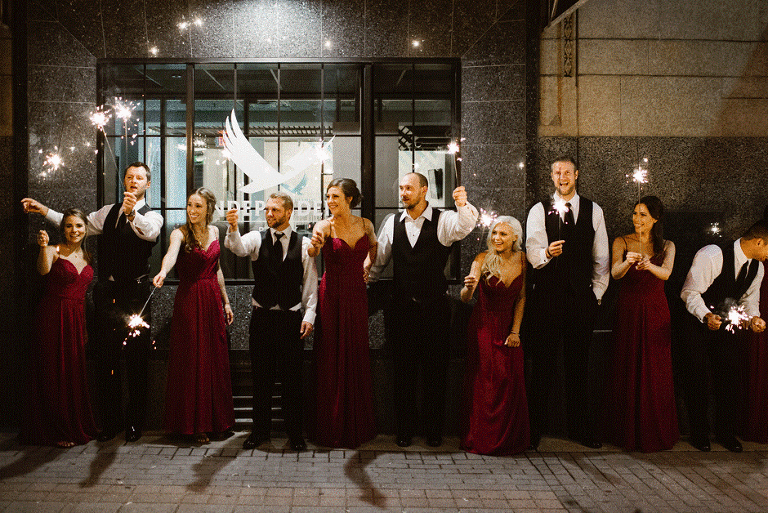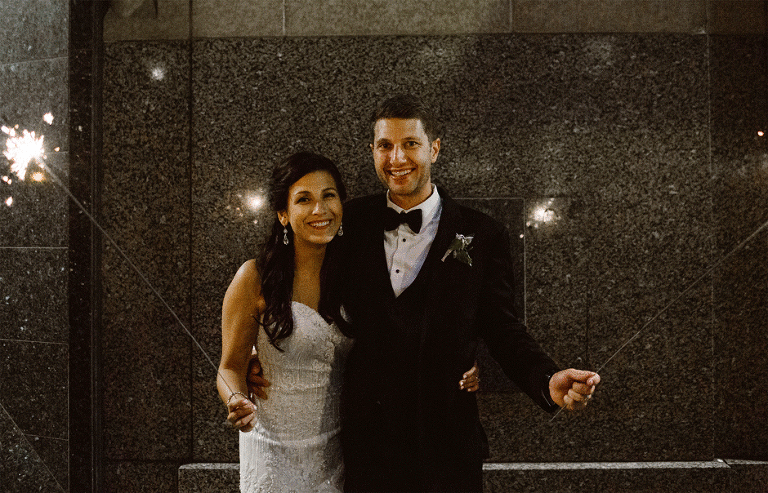 The Photographer:
Rachel, you are amazing!  You were able to keep our families and friends on track, getting plenty of photos in so many locations, yet you kept things laid back and casual.  Thanks for being efficient and fun!  So many times throughout the day, people came up and said to me "your photographer is awesome." We agreed!  (your people were SO MUCH FUN and made my job soooo easy <3)
Advice for Wedding Planning:
Just go with the flow and relax!  At the end of the day, you and your significant other will be married, which is all that really matters.  All of the small details you are stressing over will seem so insignificant.  The day will be over before you know it, so take a moment to soak it all in.  Have fun!
I couldn't agree more! Not only did it show in their faces how much fun they were having (i mean look at all the smiles) but it also made for the most chill day for EVERYONE involved. Just an awesome day, awesome people and obviously I'm a horrible writer because all I can think about is how freaking awesome everything was.
Love and Light, Rachel Kaye