Muskegon Country Club Wedding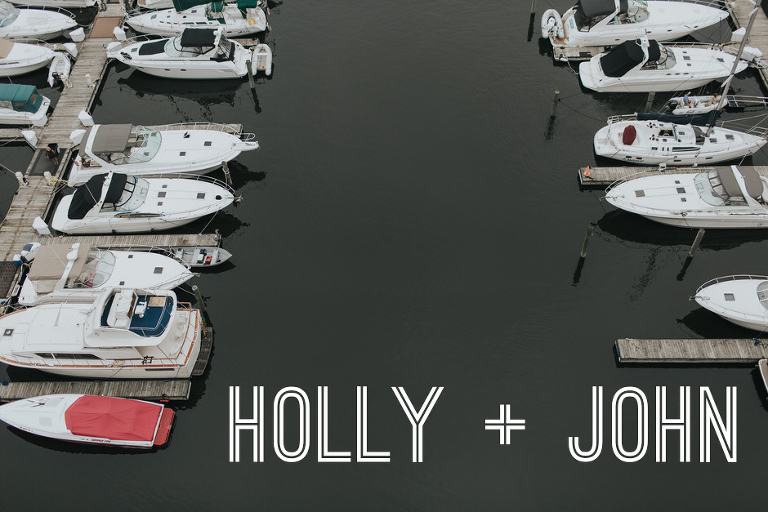 So pumped to finally share this Muskegon Country Club wedding with you guys. John and Holly have become such wonderful friends of mine (I cannot WAIT to see them again!!!). John and I graduated from High School together and I was so jazzed when he hit me up telling me HE WAS GETTING MARRIED. I KNEW Holly had to be an amazing person and guess what. SHE IS. Both of them are divine together and seem like they have been together FOREVER.  This time I get to share insights from BOTH John and Holly on their wedding day.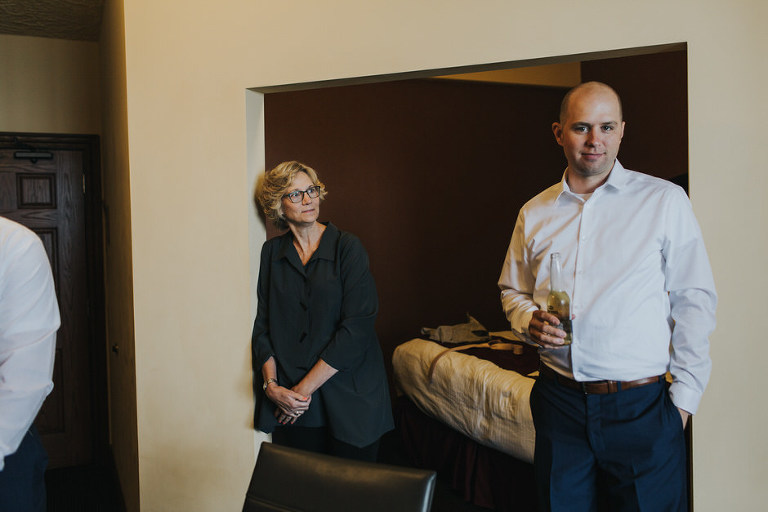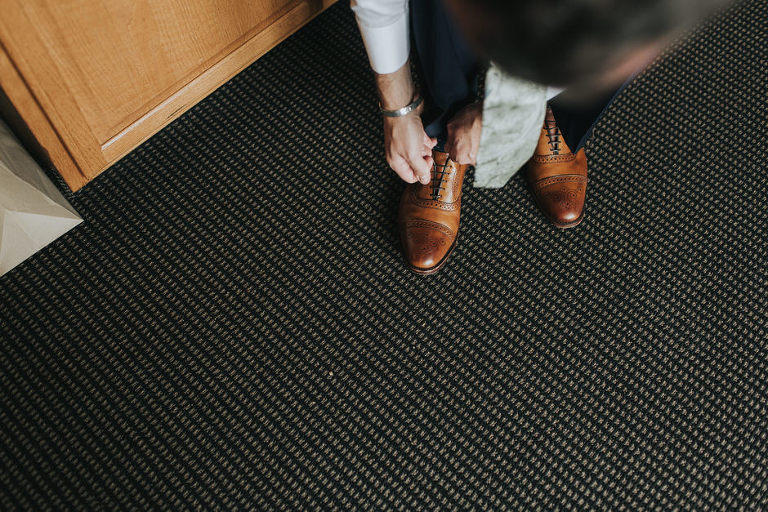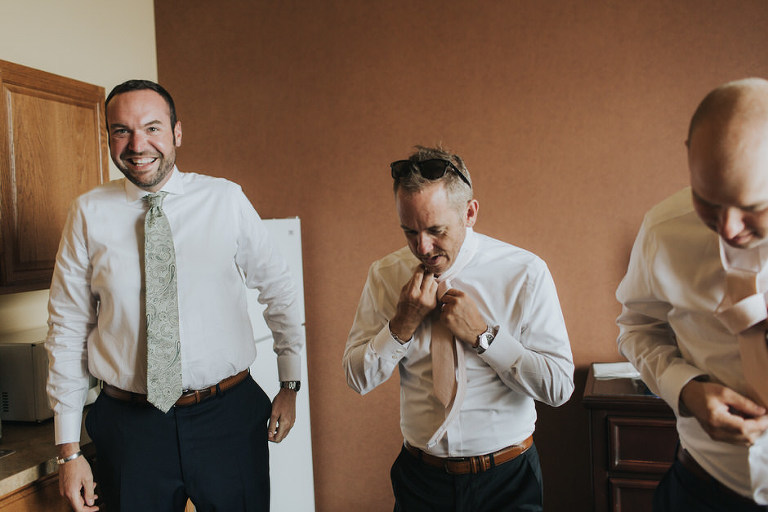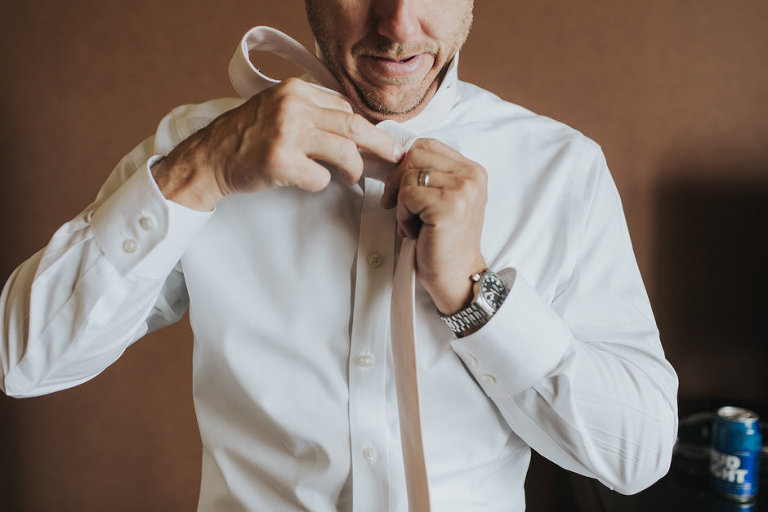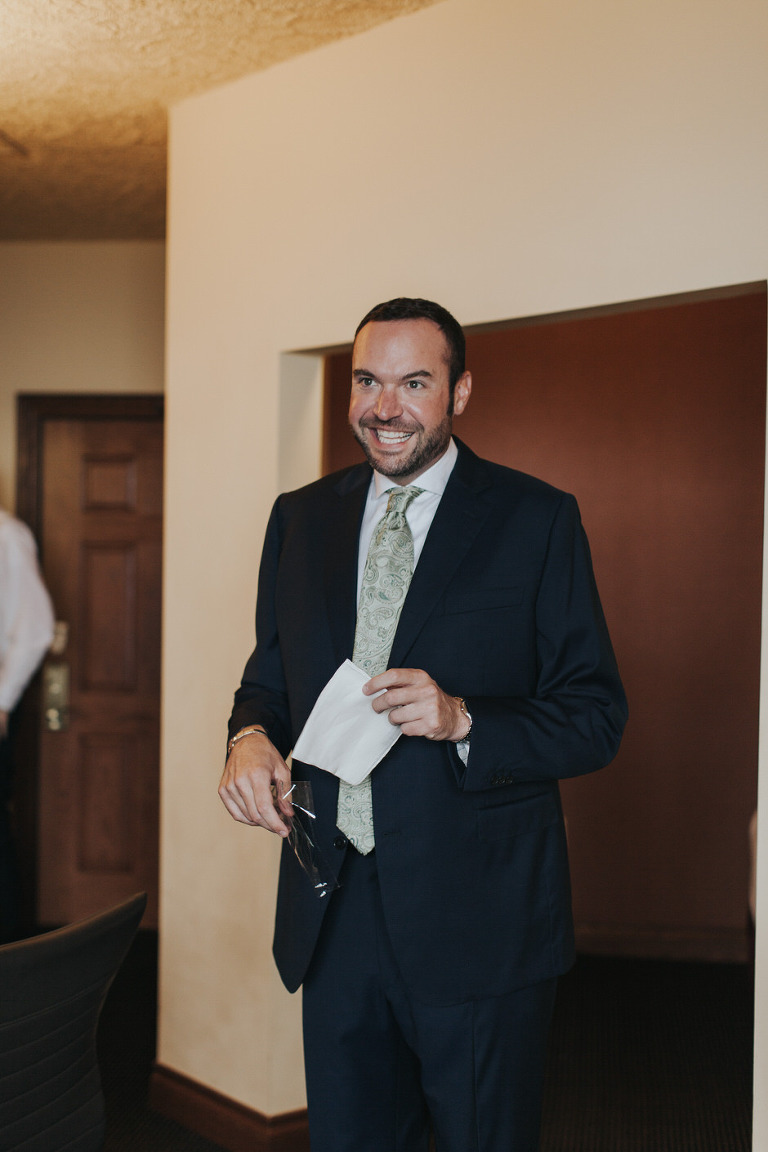 John's Suit:
Holly and I went with my parents to FD Barney's in Grand Rapids and worked with Bruce (WHO IS THE MAN) on a truly bespoke suit from Italy.  It turned out incredibly well.  Holly presented me with cufflinks as a wedding gift that included sand from the beach on St Thomas USVI where we were engaged, pressed into the face of the cufflinks.  I also wore the "St John Hook" bracelet that Holly and I were given as gifts from my Dad upon our arrival in St John to visit with them after our engagement on St Thomas.  The bracelet is one of my dearest possessions.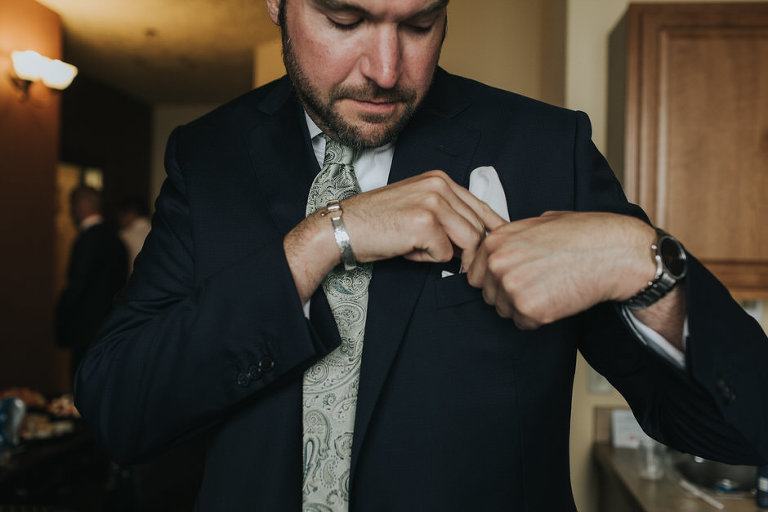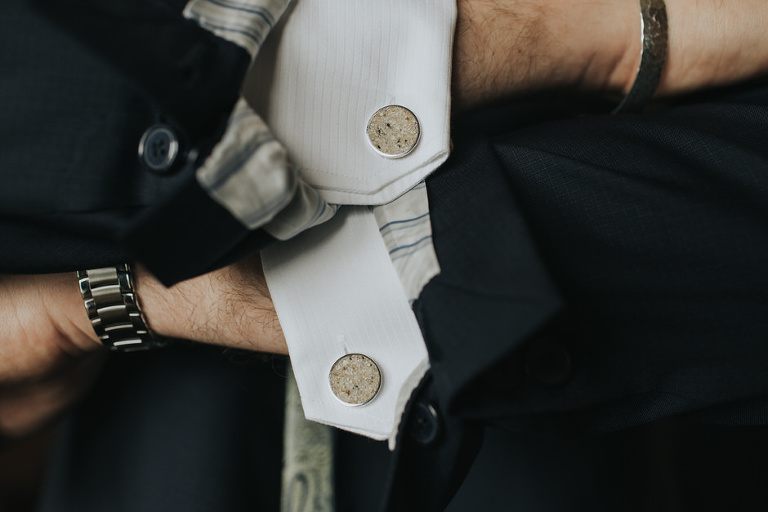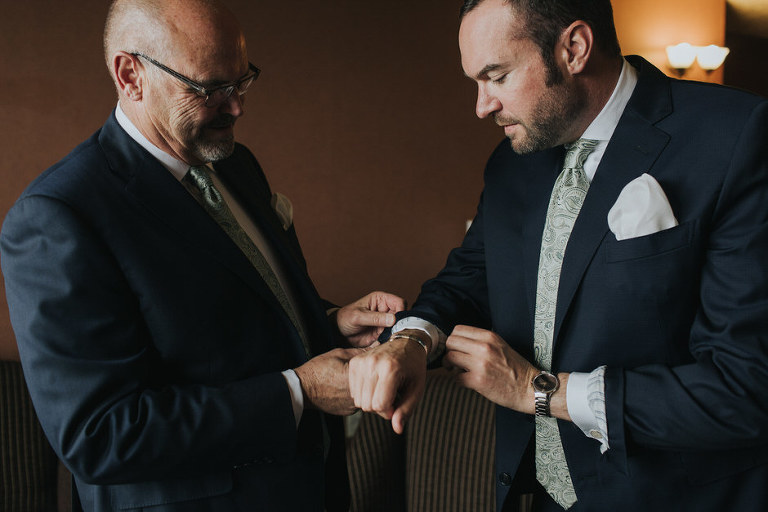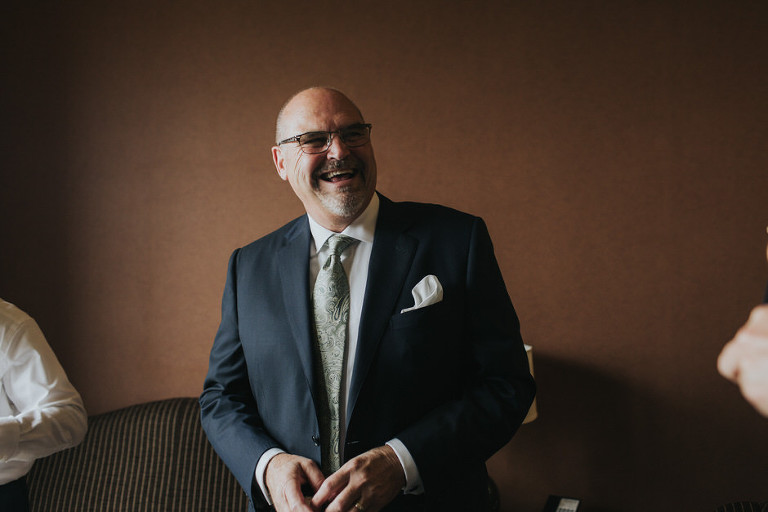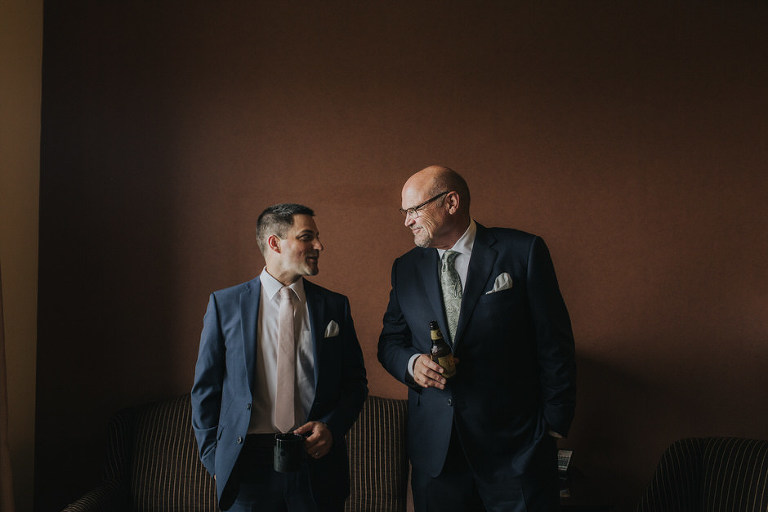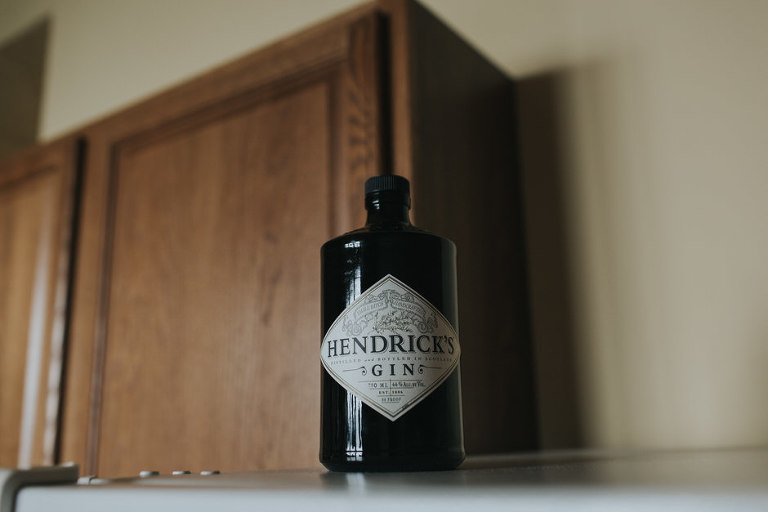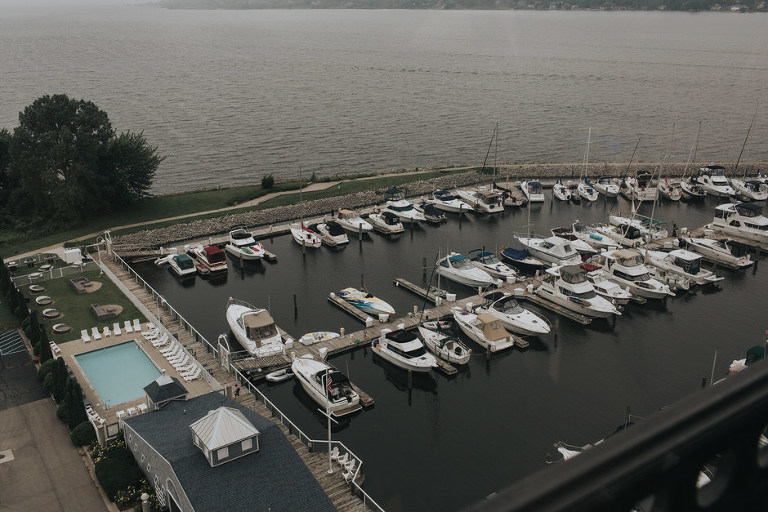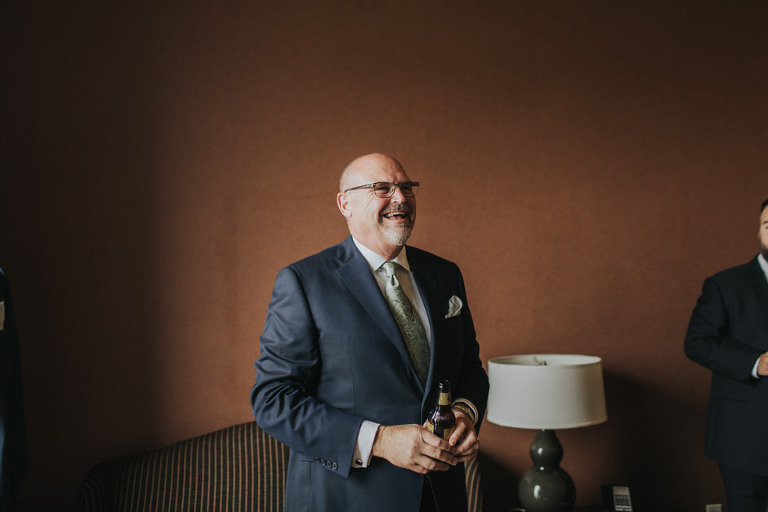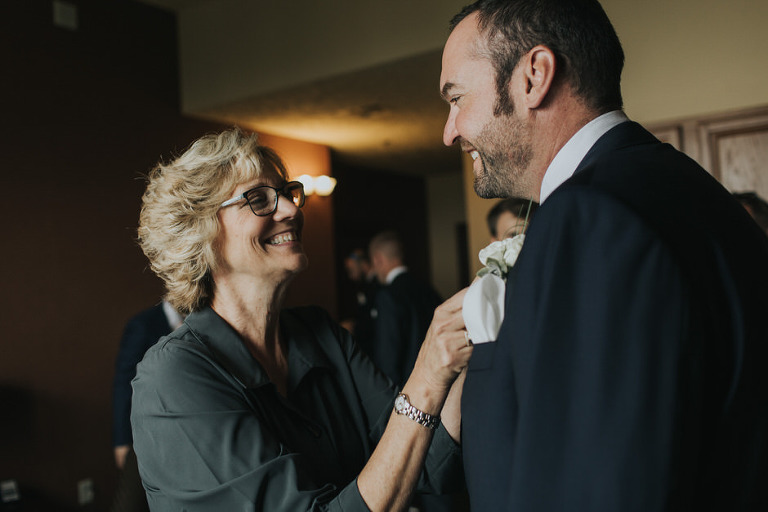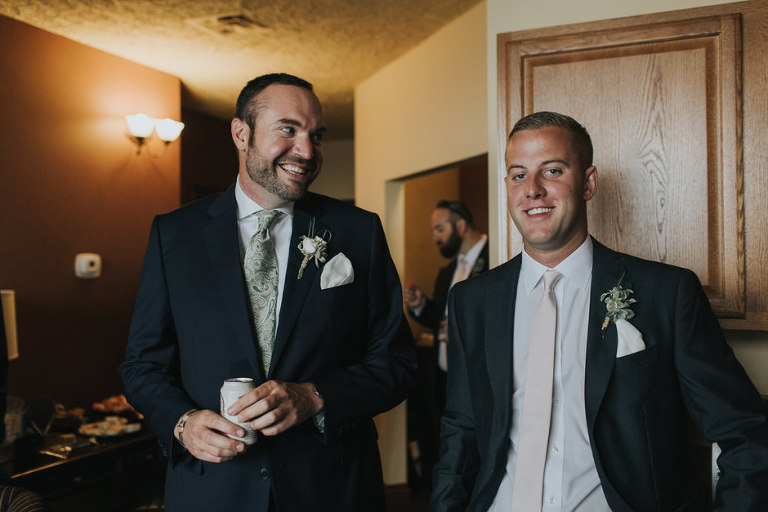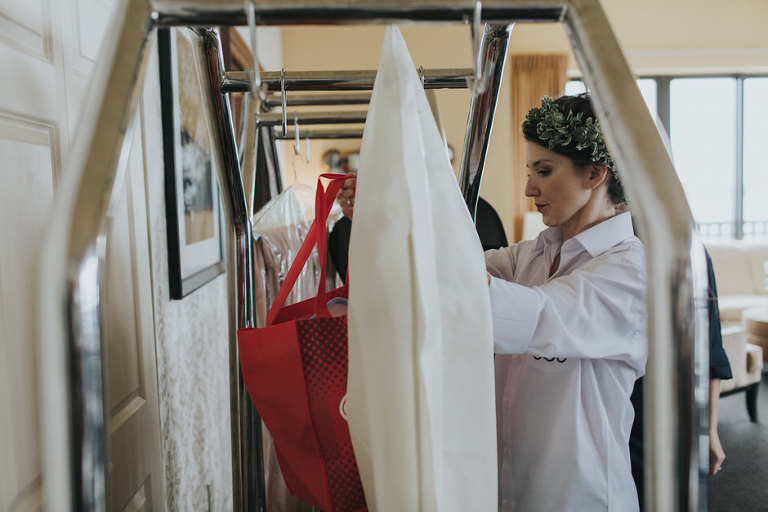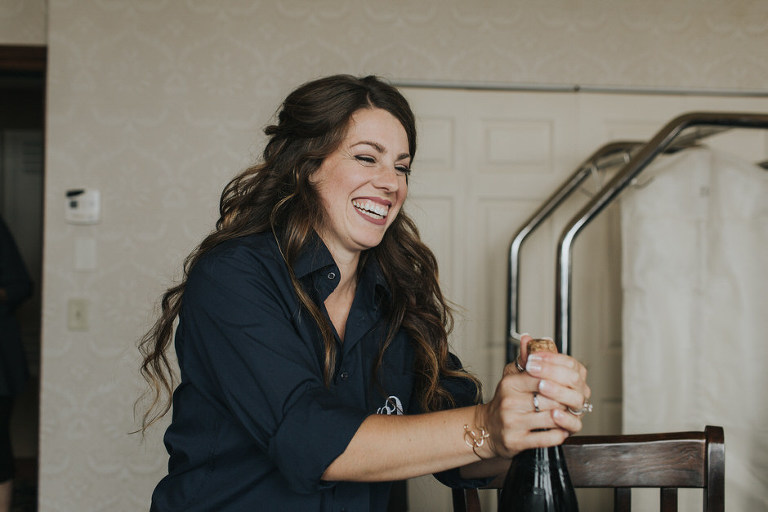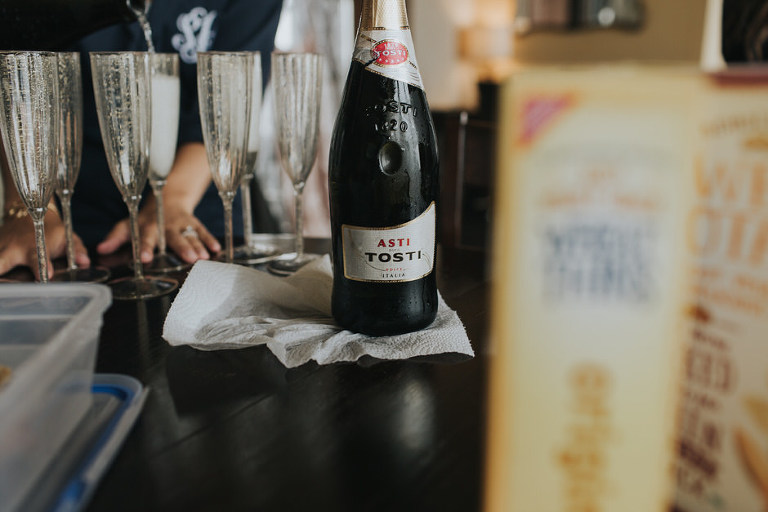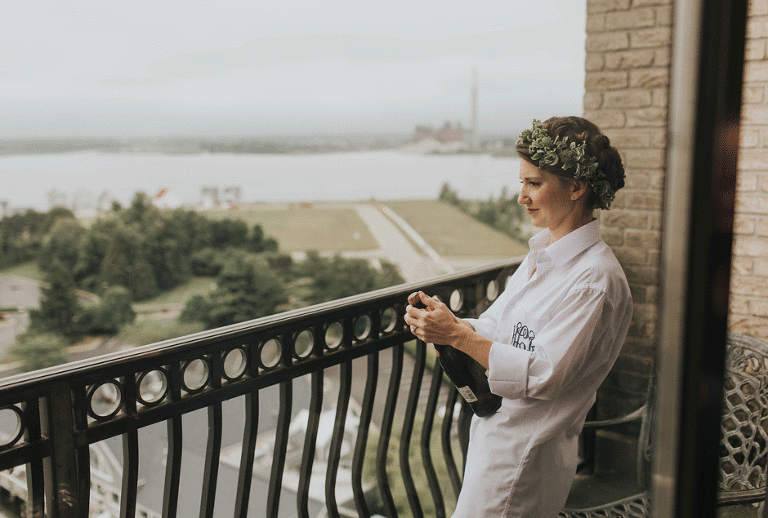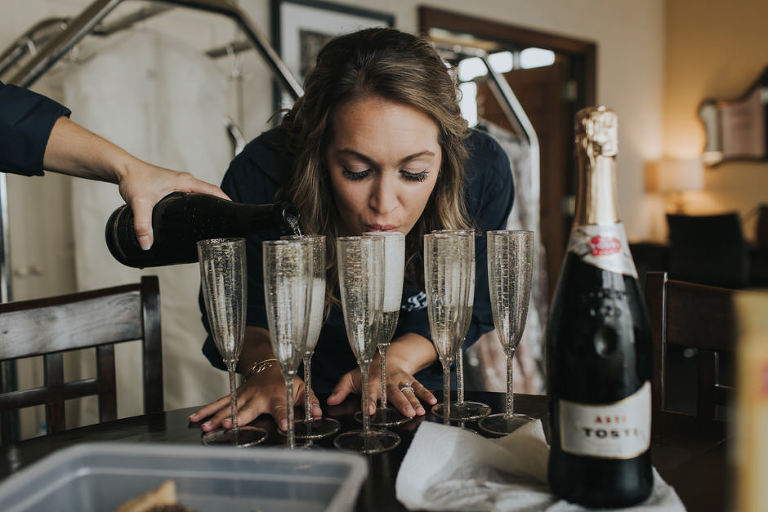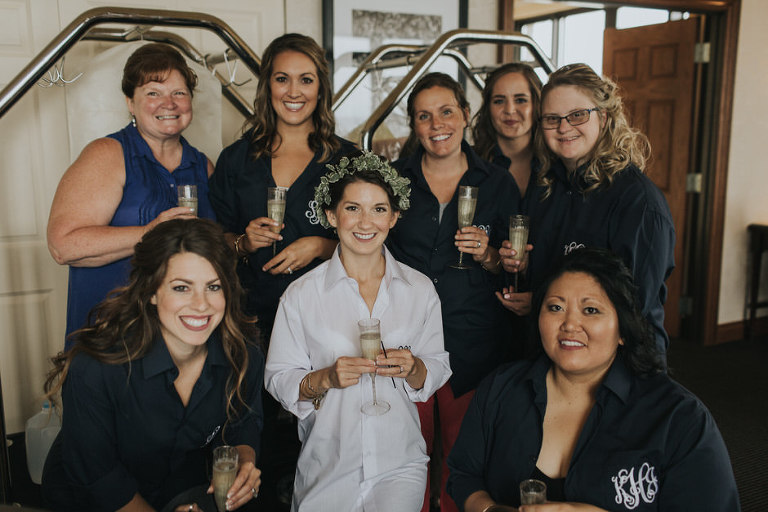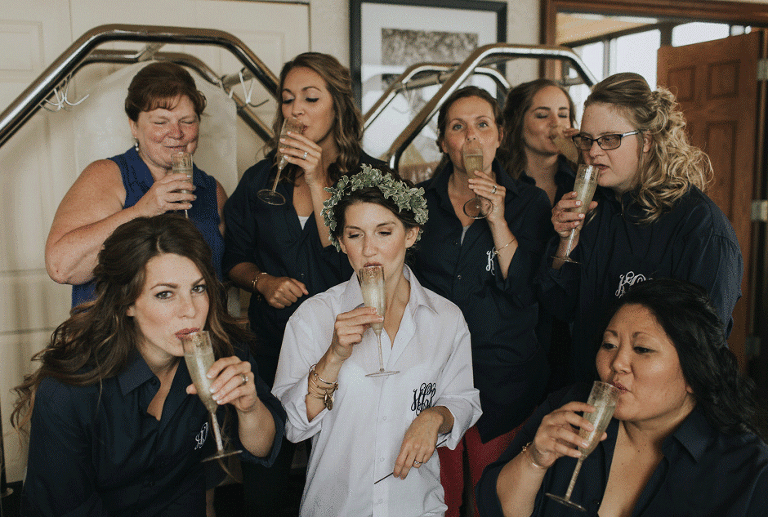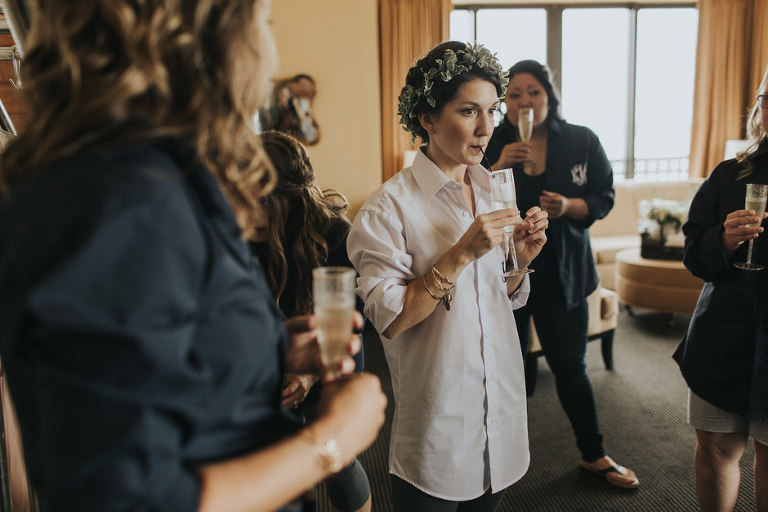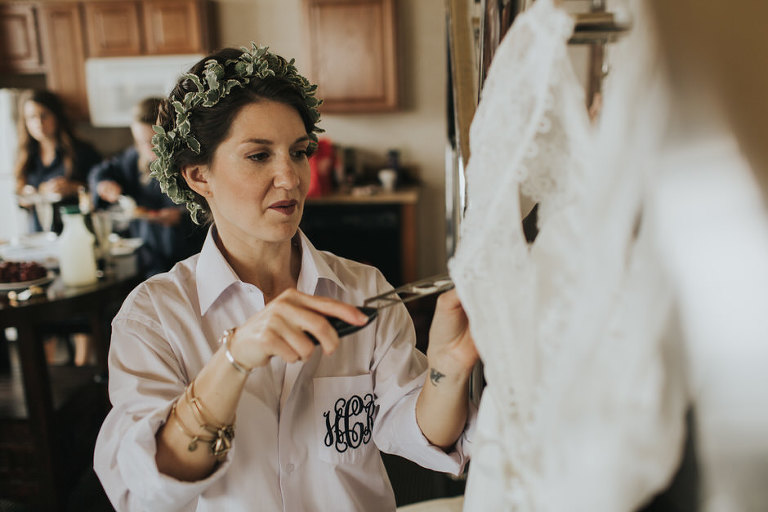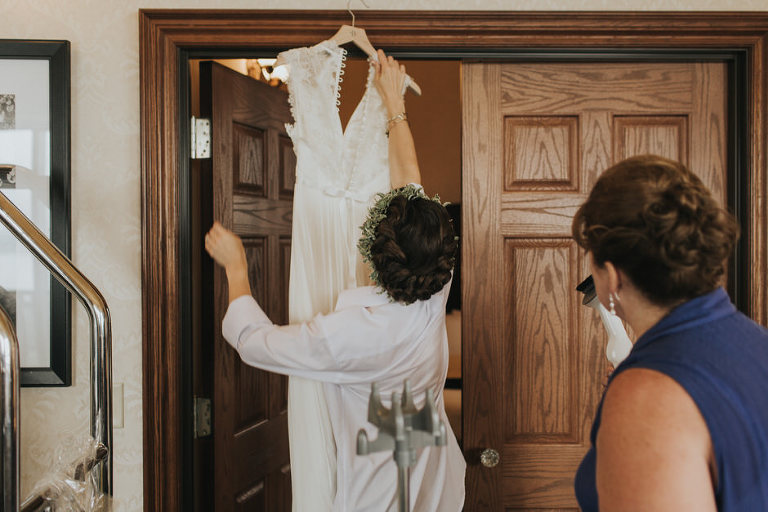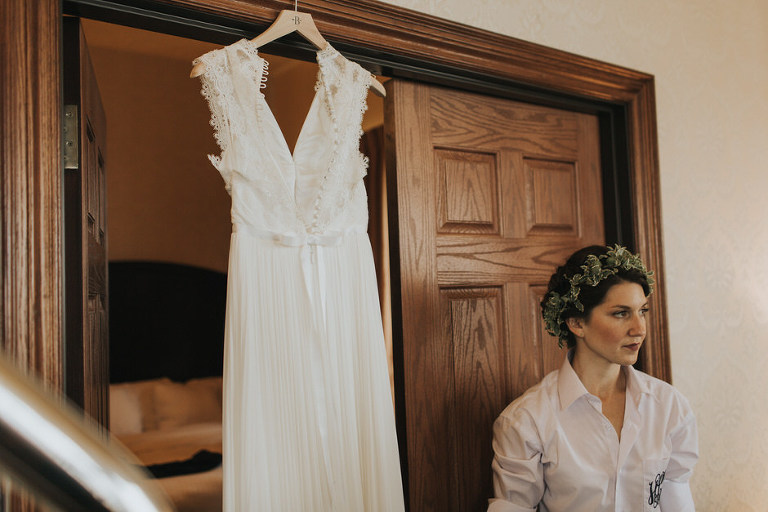 Holly's Dress:
If I could wear my wedding dress every single darn day. I would.
I was so fortunate to have both my mom and John's mom accompany me to Chicago for a weekend of dress shopping last September. We walked all over the Windy City, but were able to toast over deep dish pizza on the day we found "the one"! The little cap sleeves, buttons, and sweet pleats were just to die for!
In regards to accessories, I wore the pearl necklace that John gifted me on our first anniversary as well as a "St. John Hook" bracelet that I wear nearly every day that was a gift from my father-in-law (if you don't know the story of the St. John Hook, I encourage you to look it up..). John and I exchanged gifts the night of the rehearsal dinner and I wrapped that pearl necklace around my wrist…It was a perfect addition!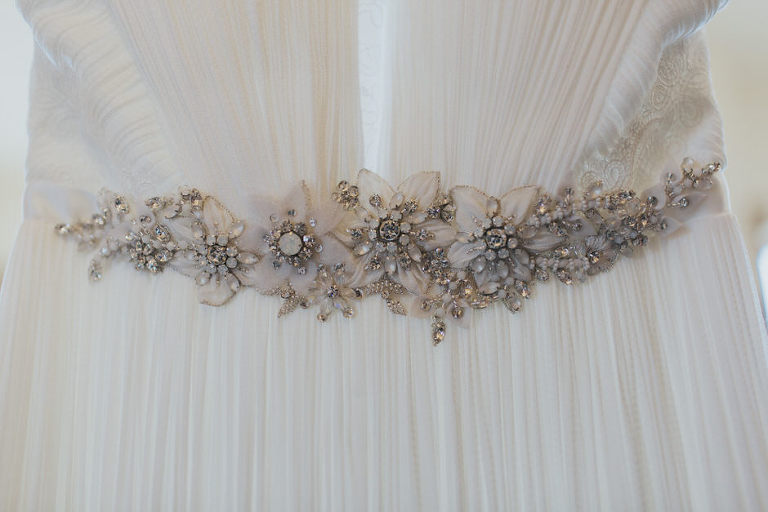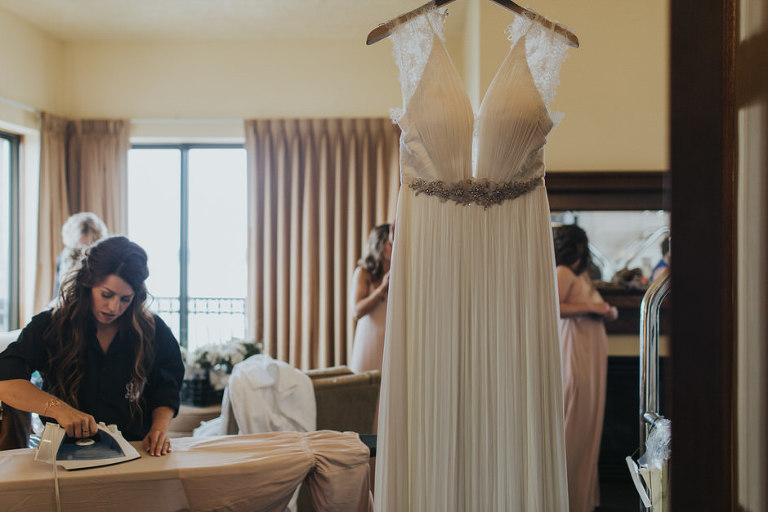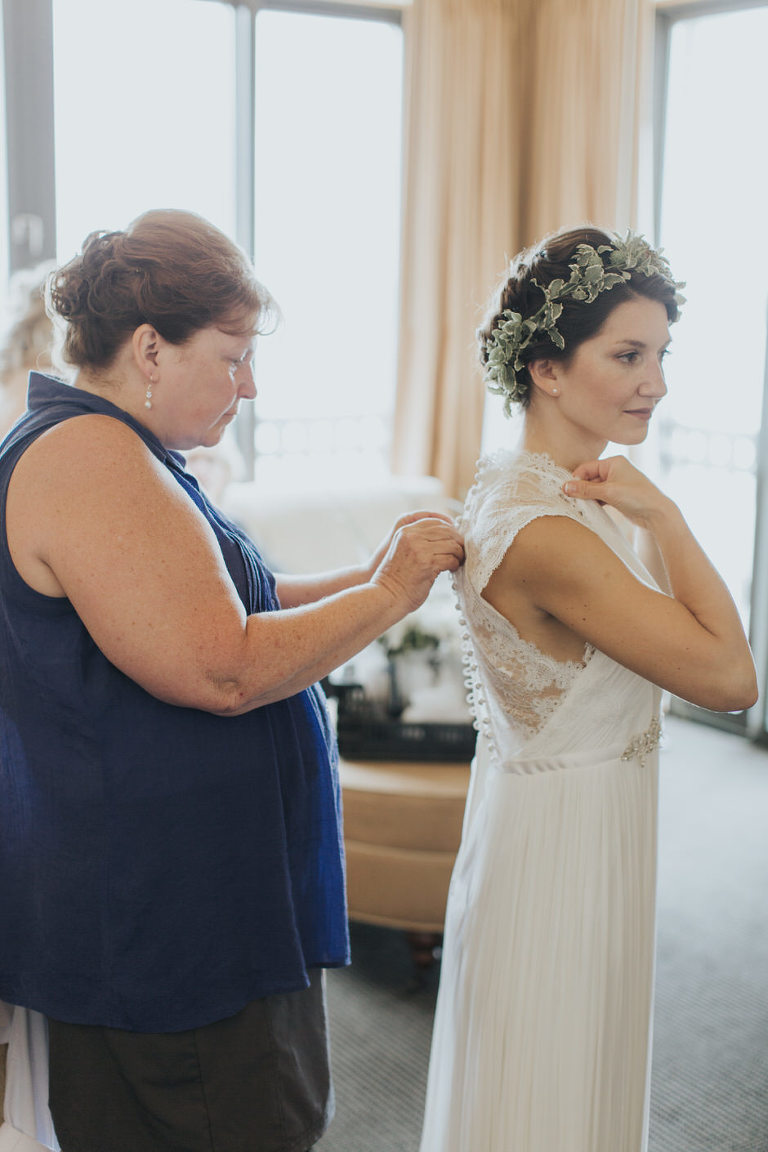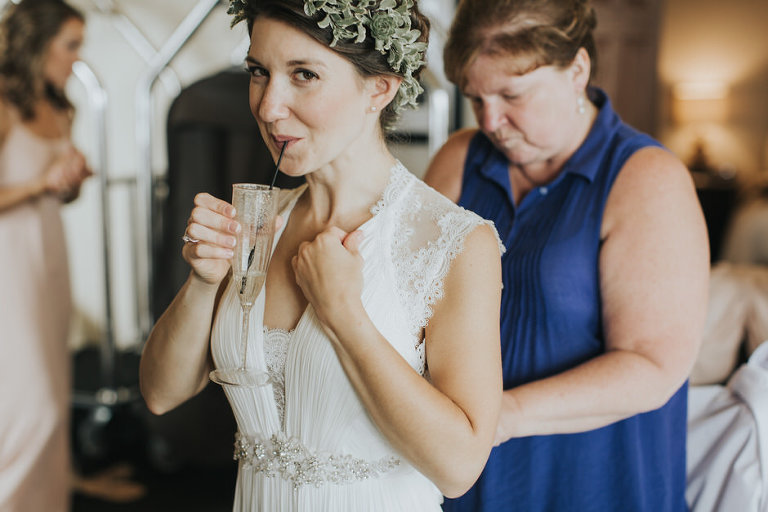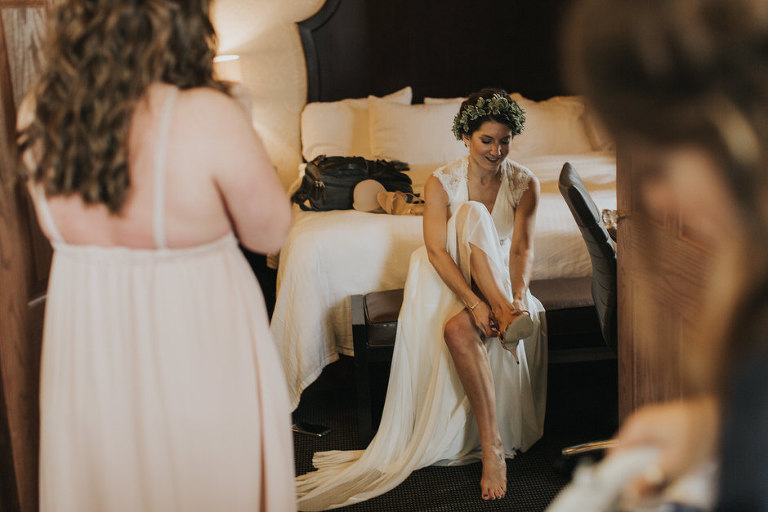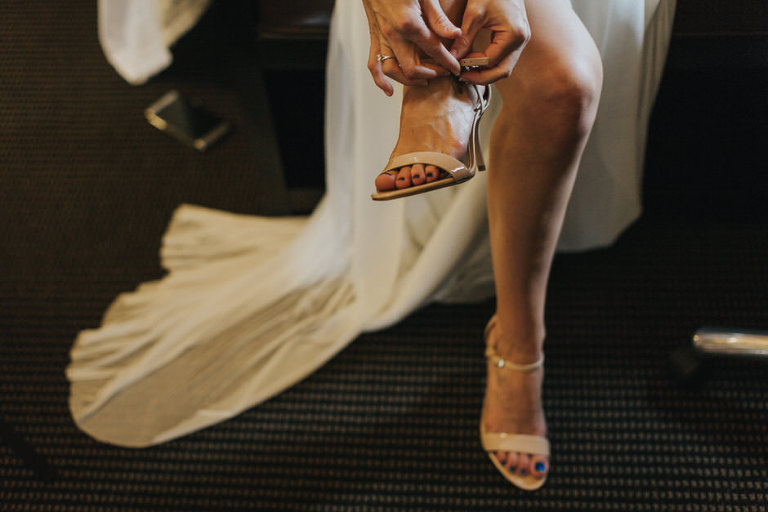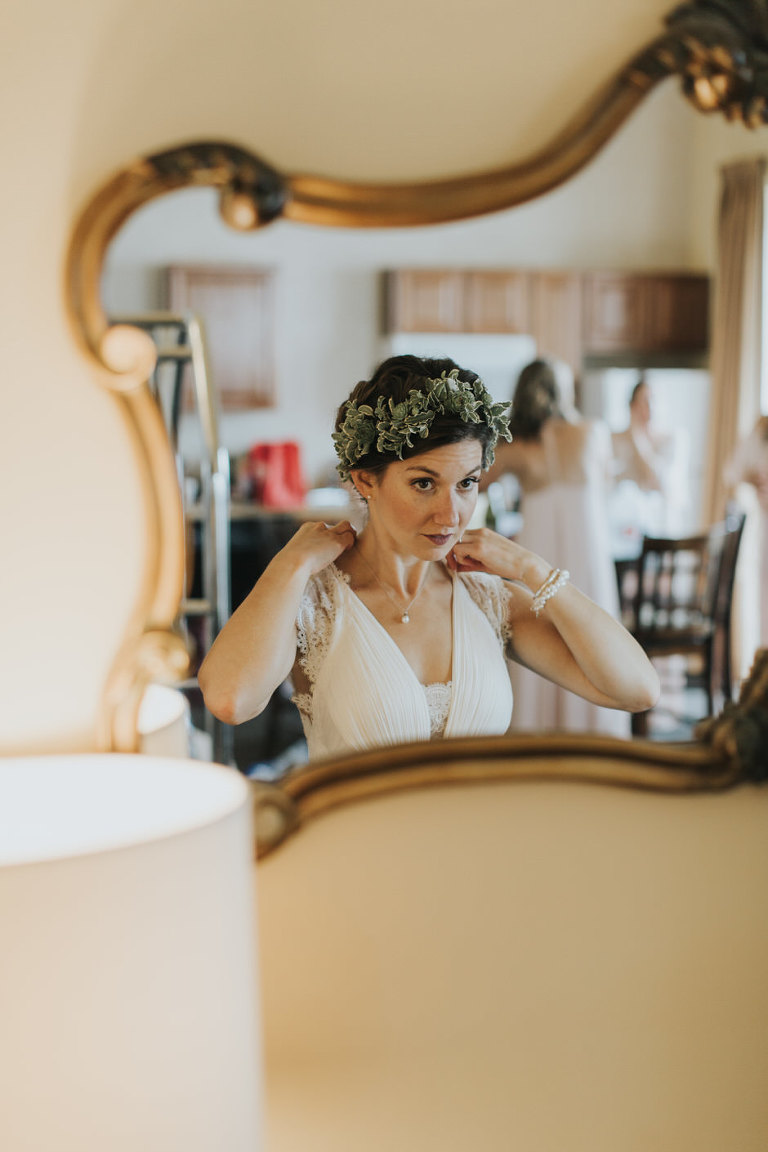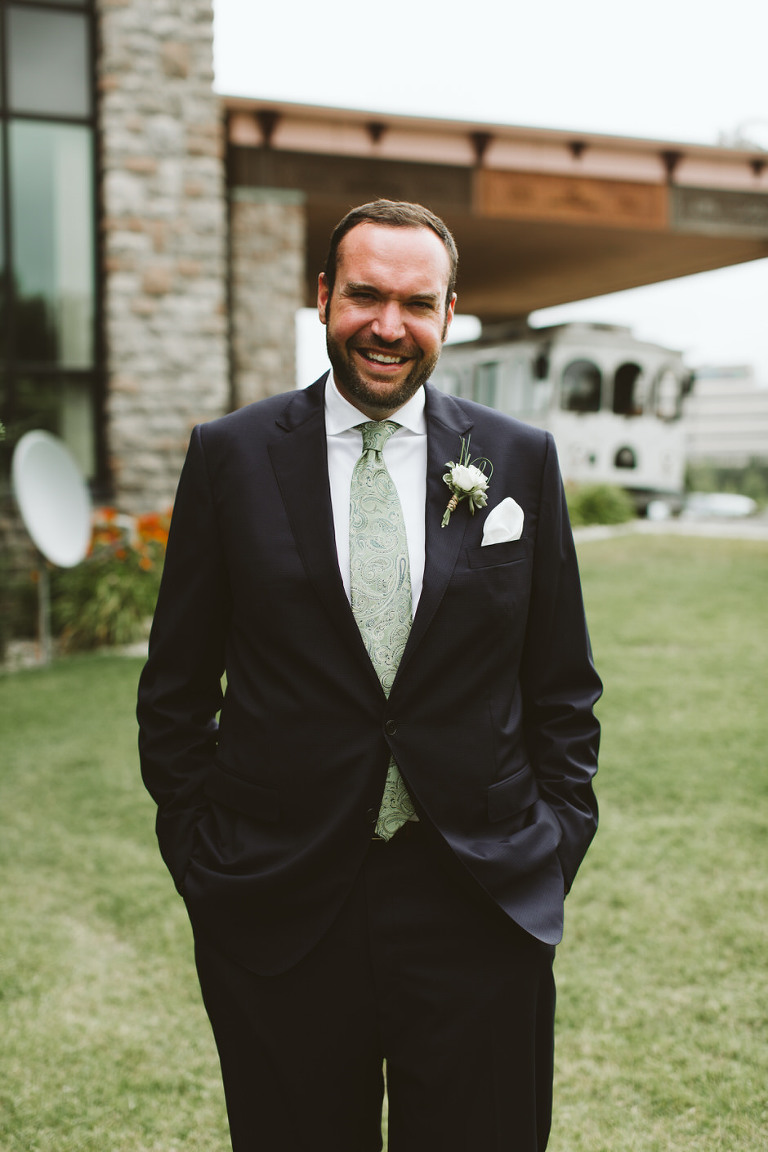 Location // Venue:
After growing up just south of Muskegon in Grand Haven, I somehow never had a true appreciation for how great, honest, and unpretentiously beautiful Muskegon and the surrounding areas are. That all changed when one of my, and now our, dearest and oldest friends invited me to start racing with them at Muskegon Yacht Club. Needless to say, I was hooked, for which I am eternally grateful!
When Holly and I started dating, I, of course, could not wait to share my love the area, and specifically the water with her. Some of our very best memories together were made right here in Muskegon, so it just made sense to marry here as a result. Holly and I have simply spent many a sunny afternoon or snow evening exploring the shoreline and lakes encompassed here. Whether it be sailing with friends, taking the dogs to the beach while searching for the driftwood utilized as a part of our wedding centerpieces, or going for cocktail cruises on the Port City Princess (celebrate good times, come on!). Muskegon always has, and always will, hold a very special place in our hearts.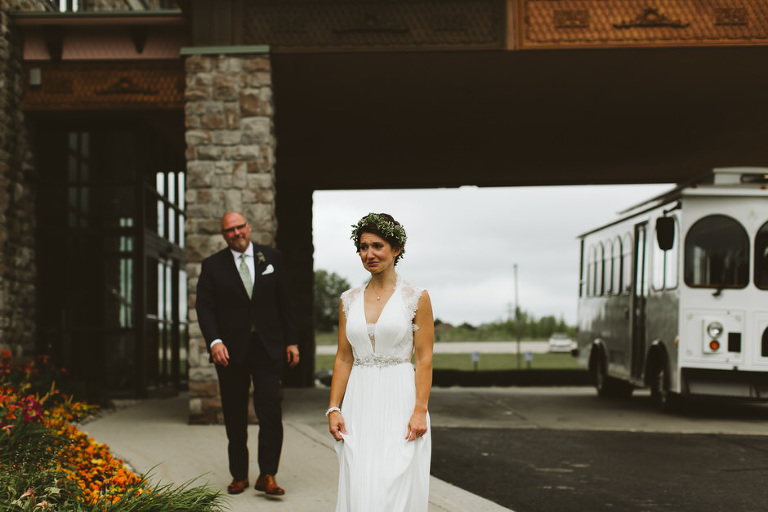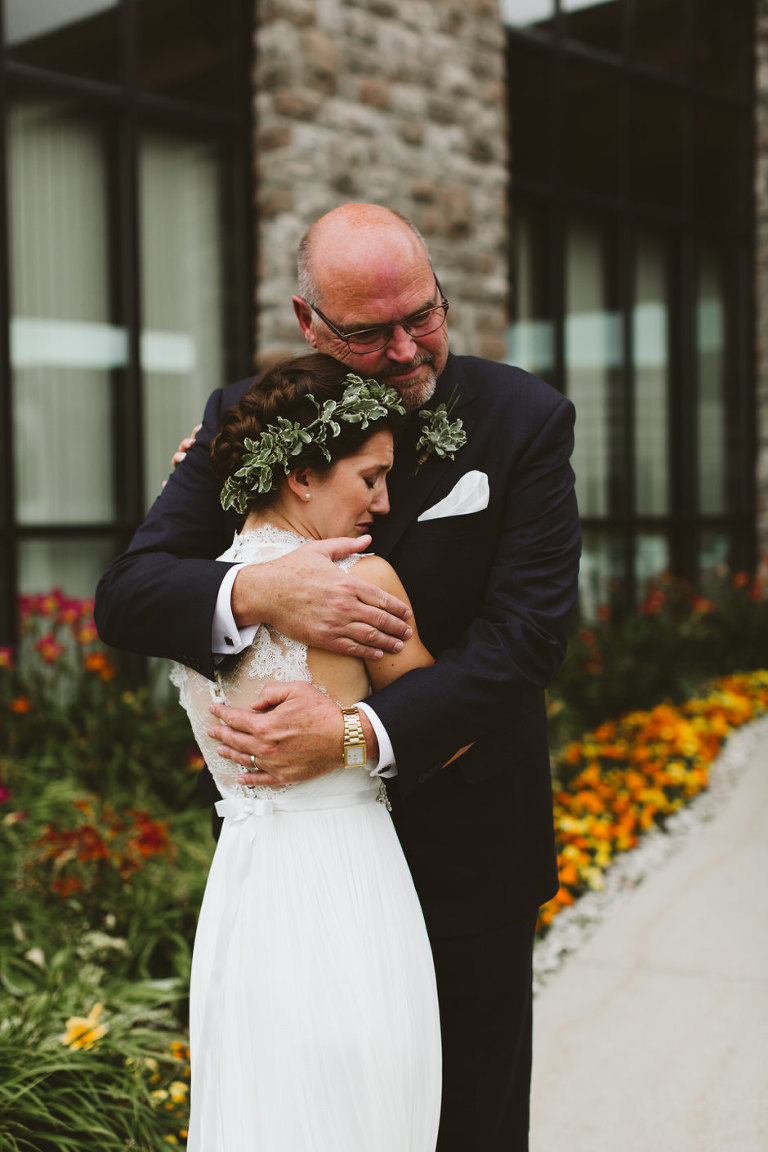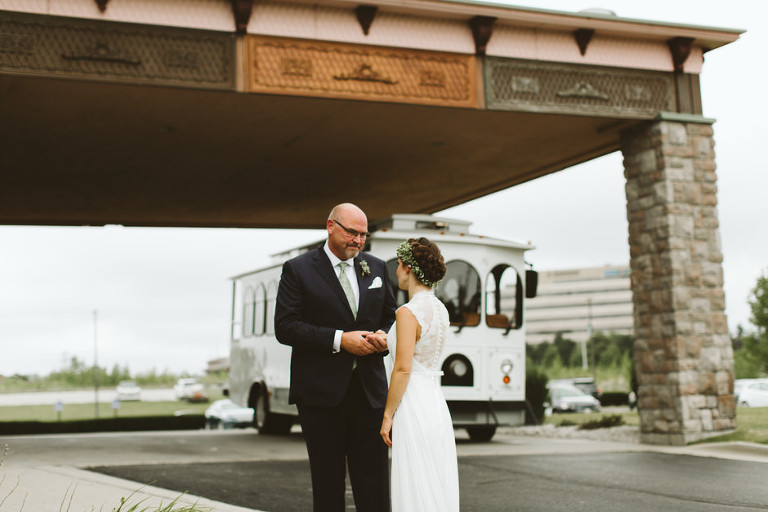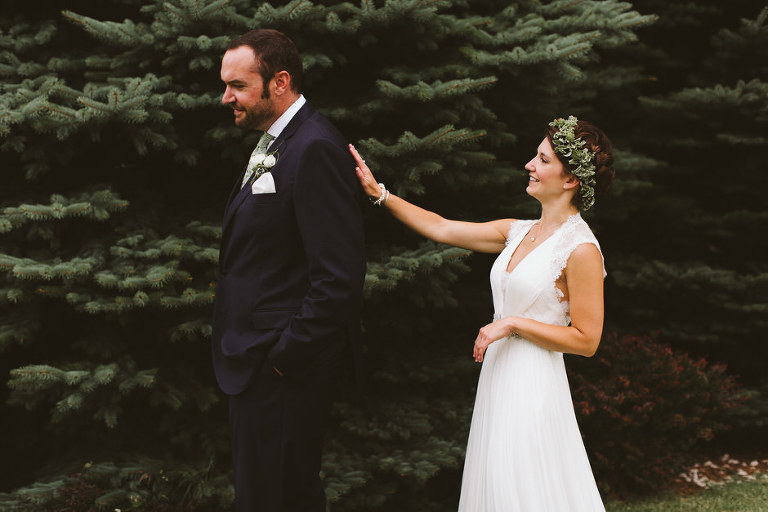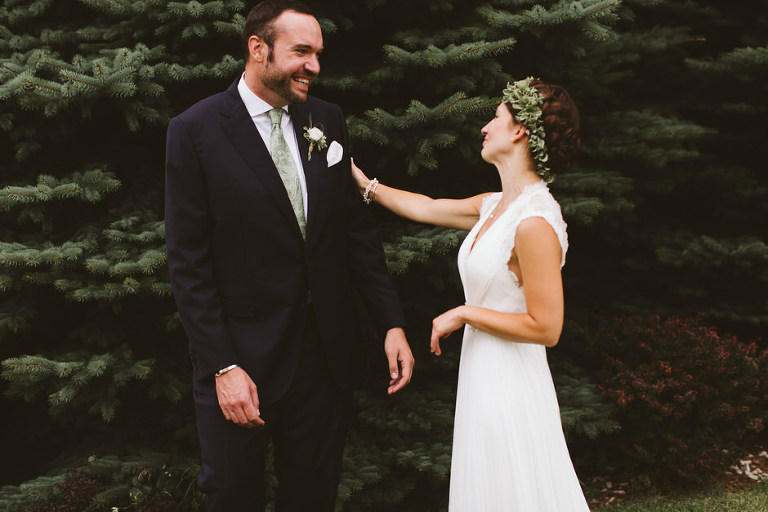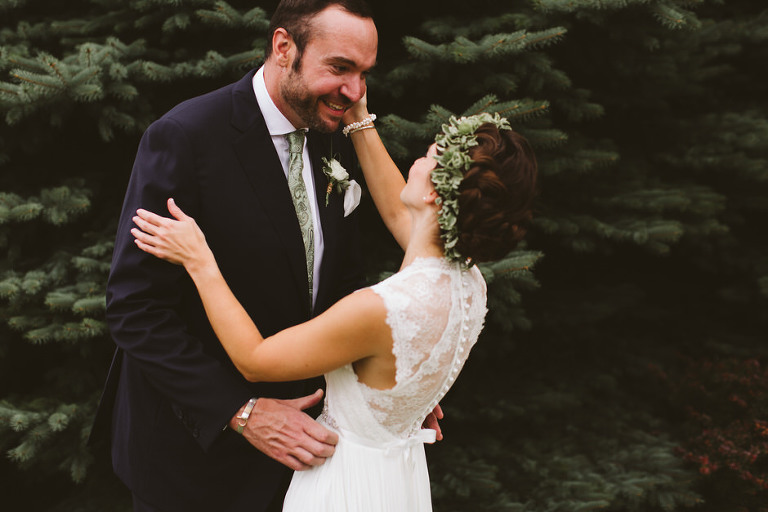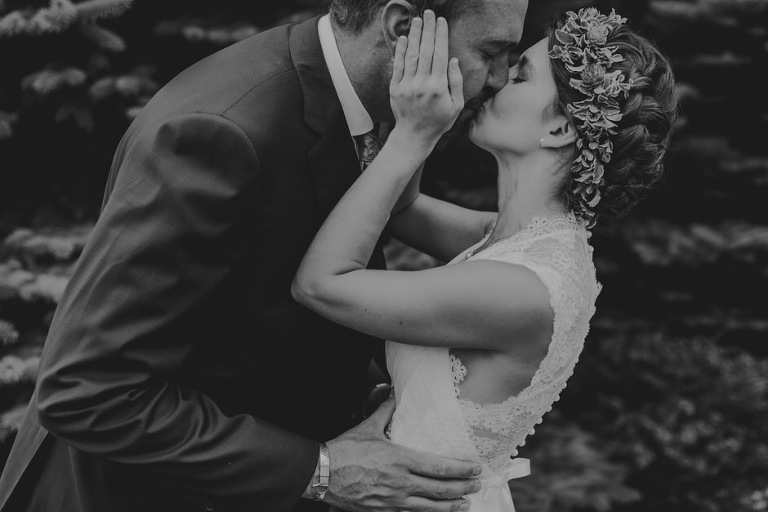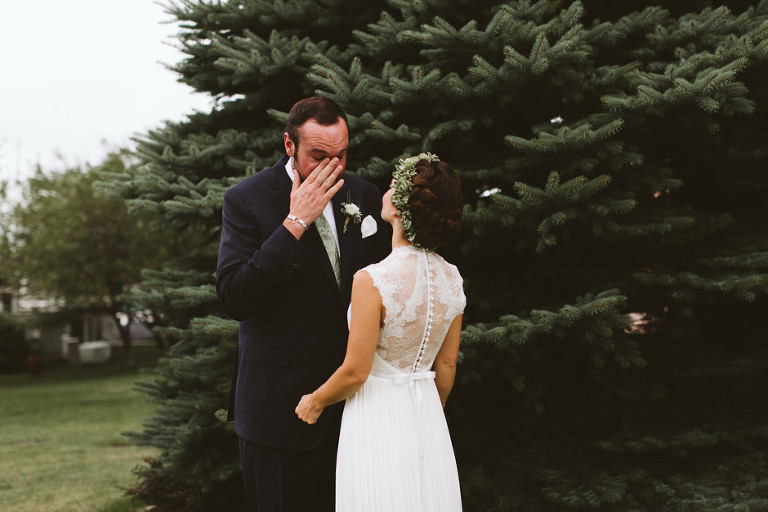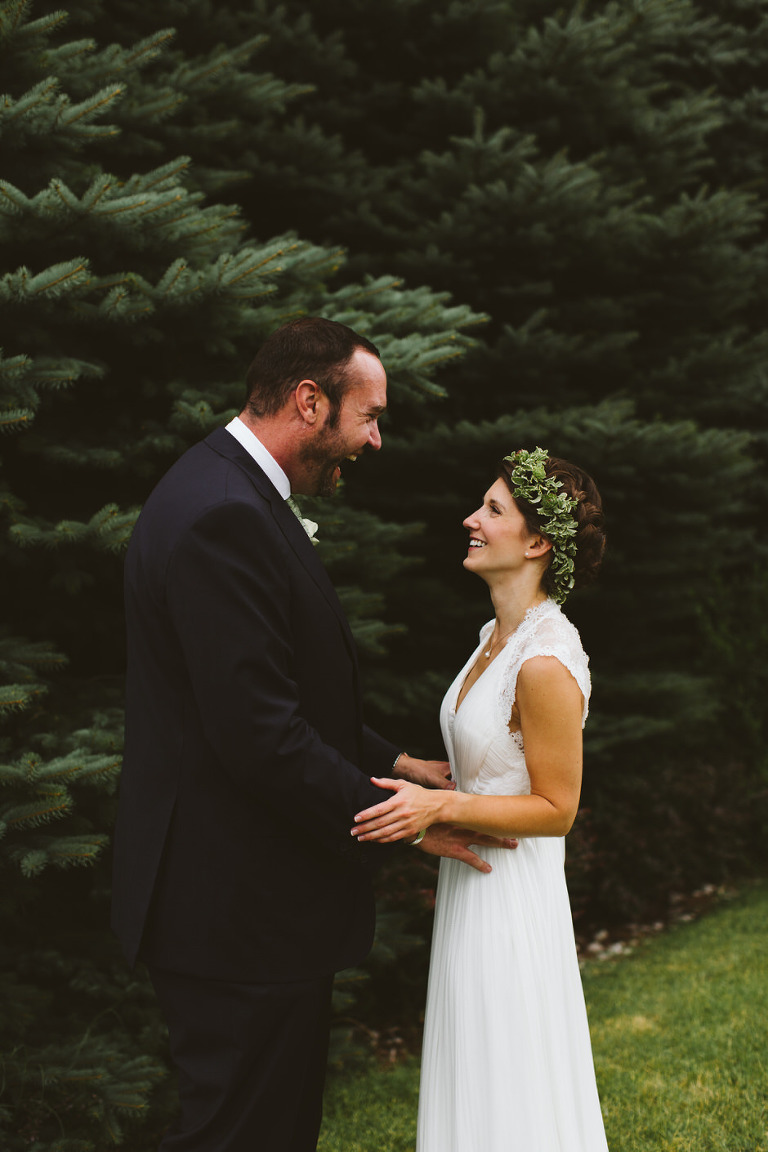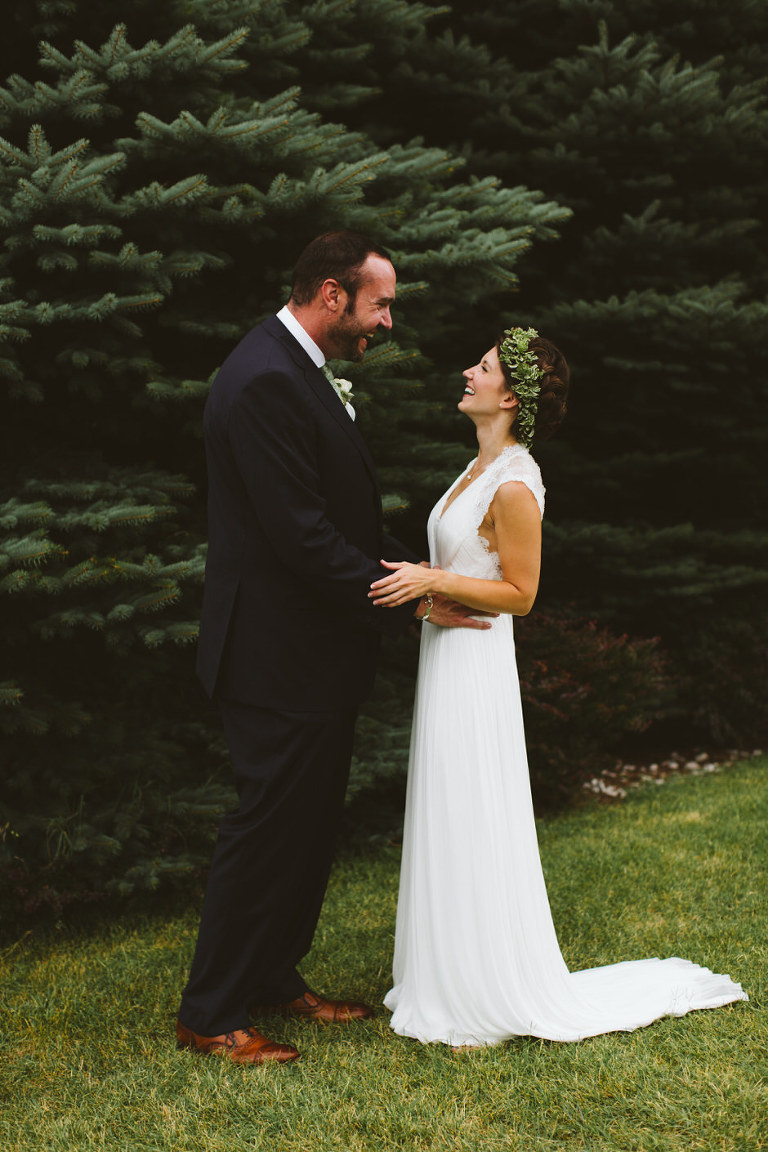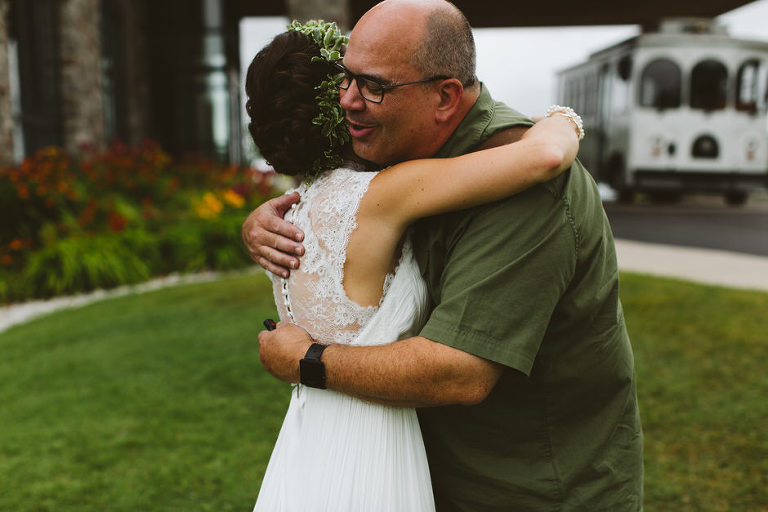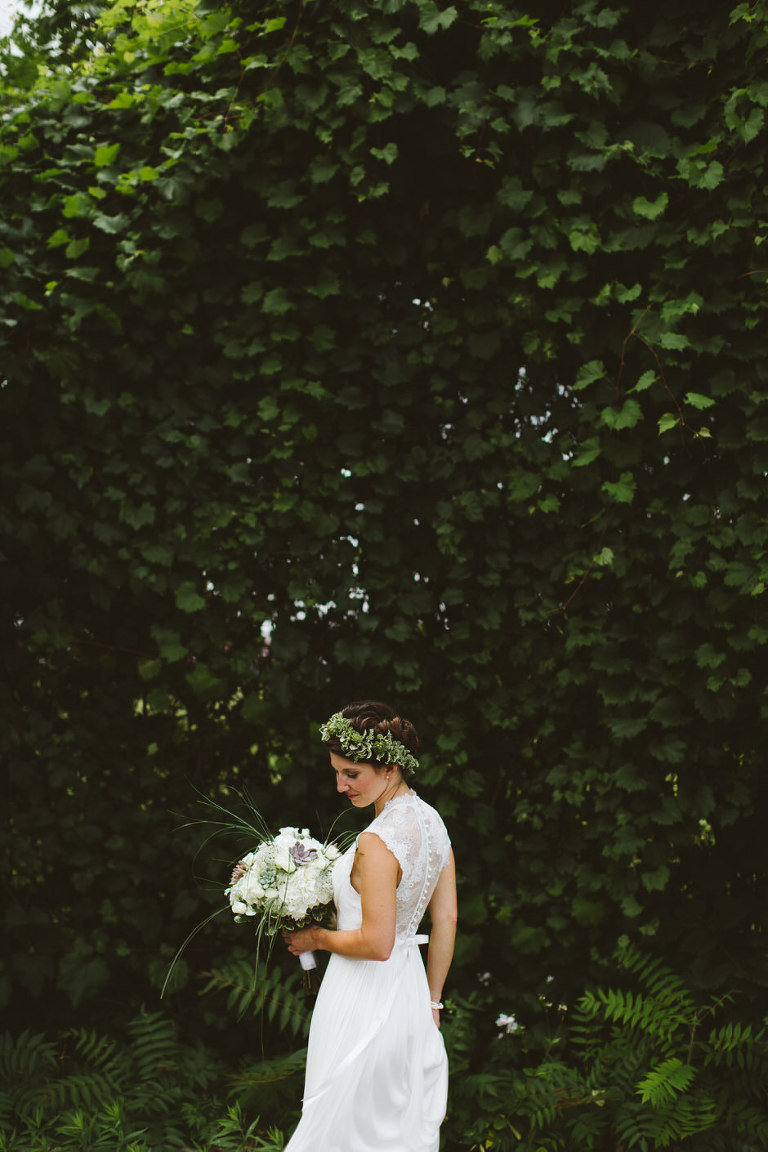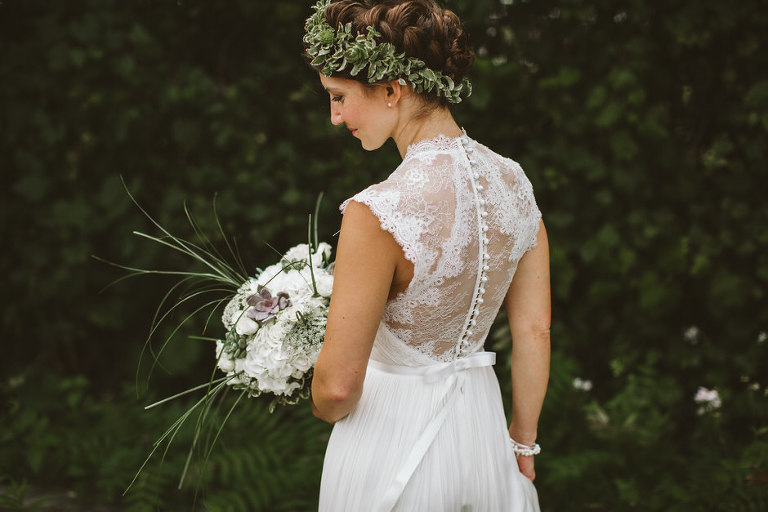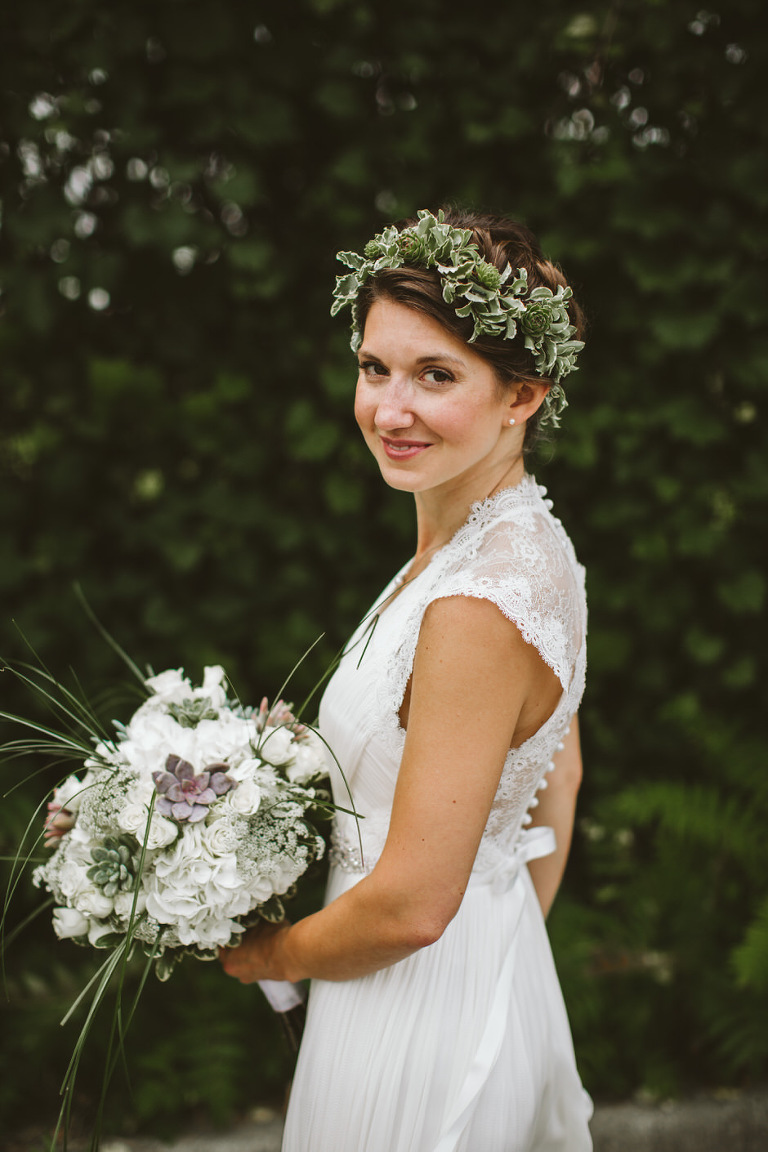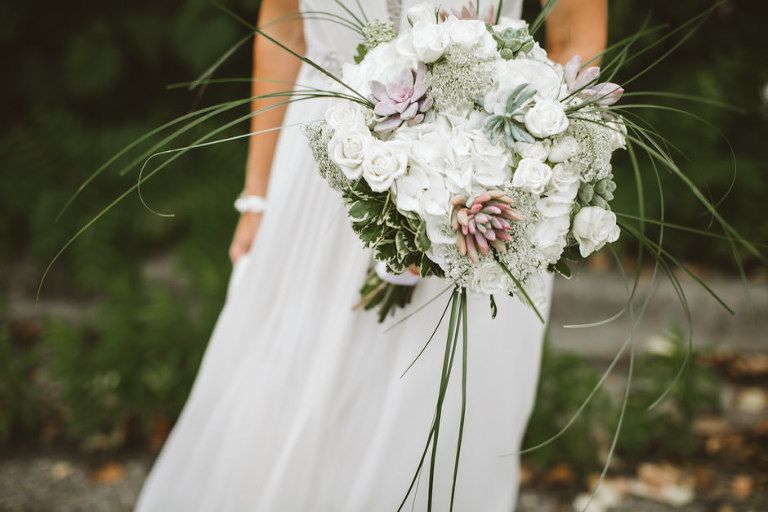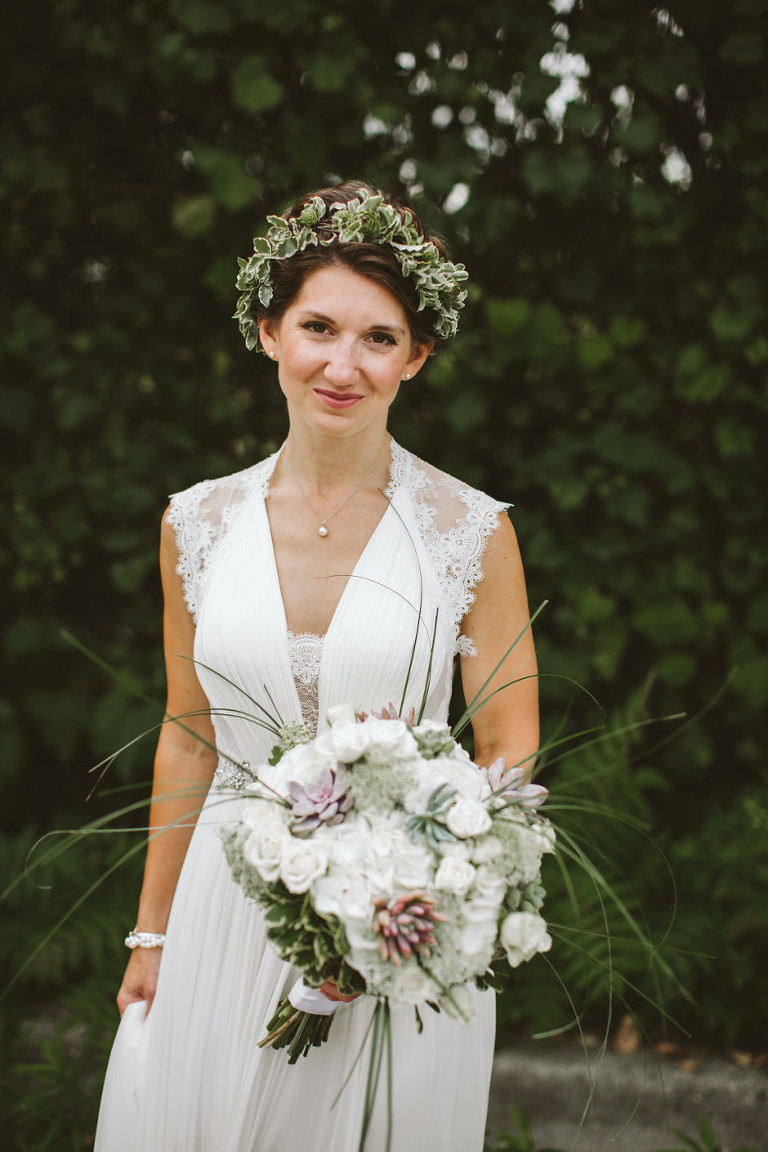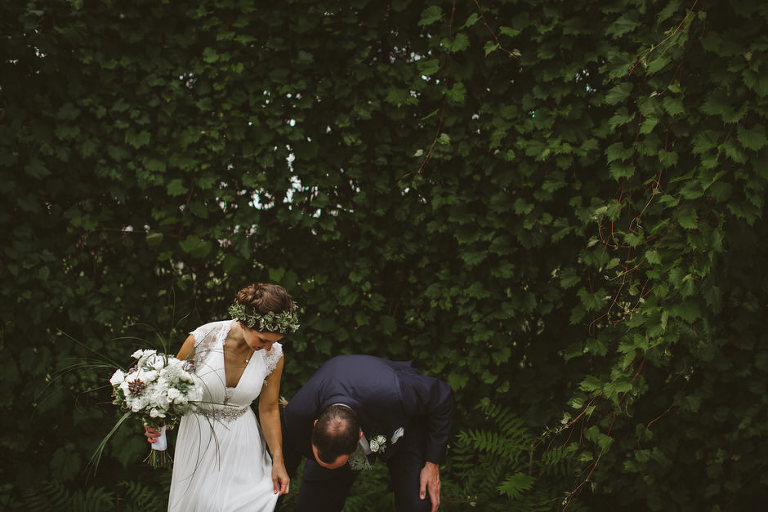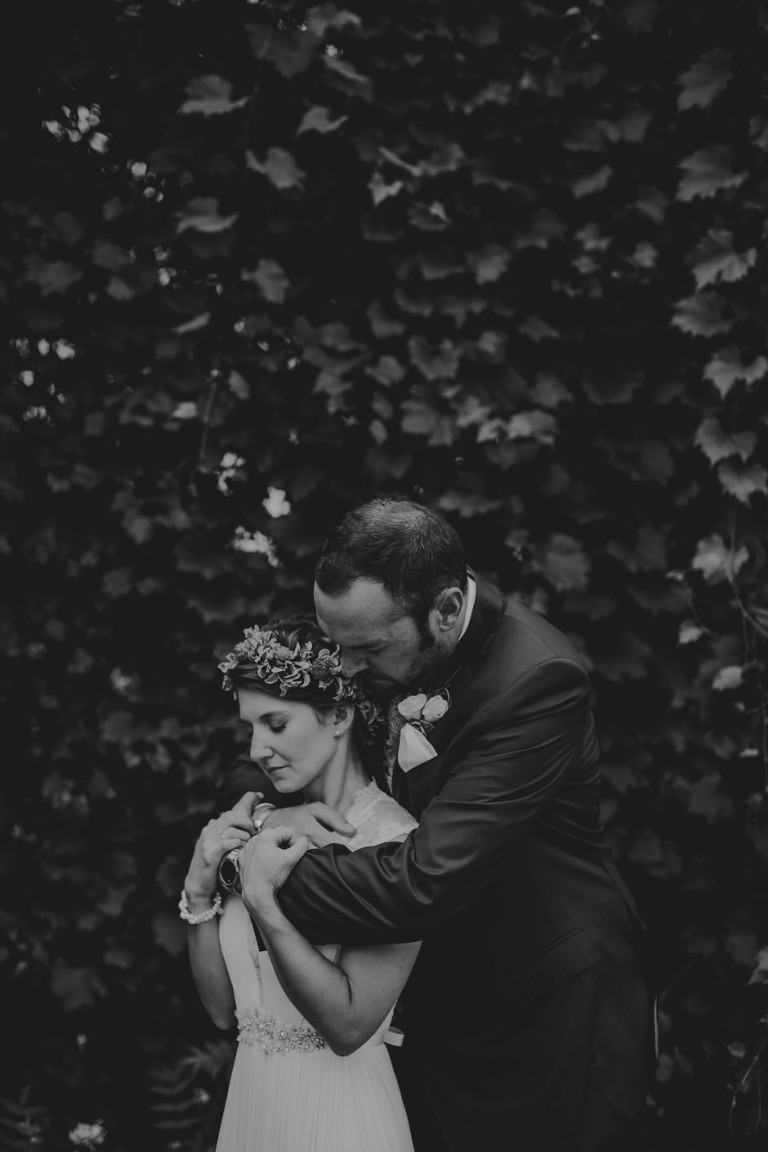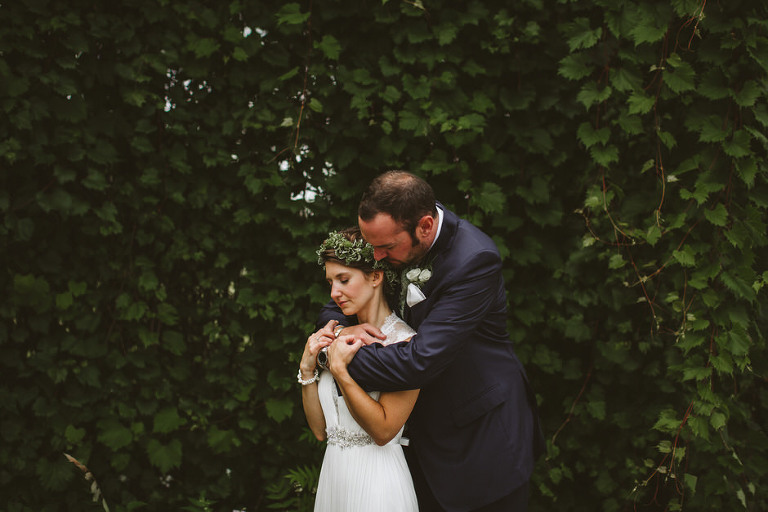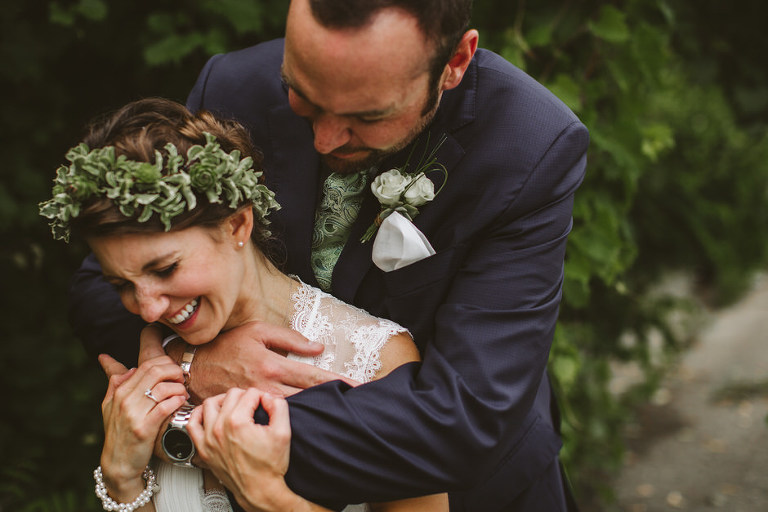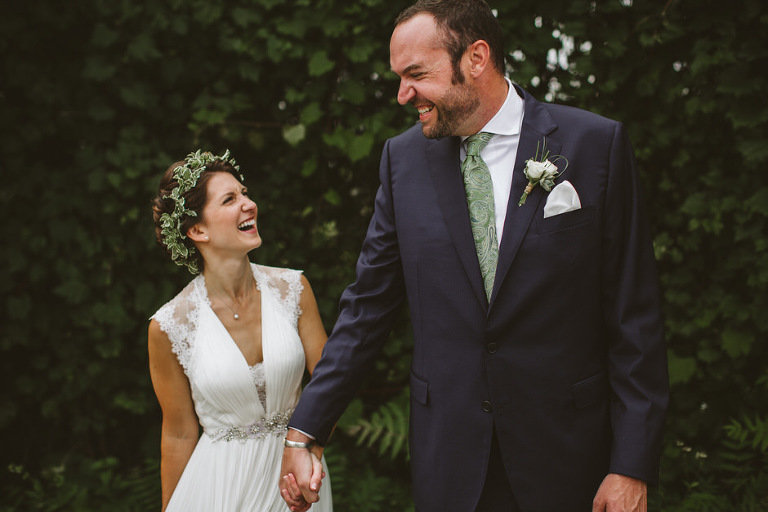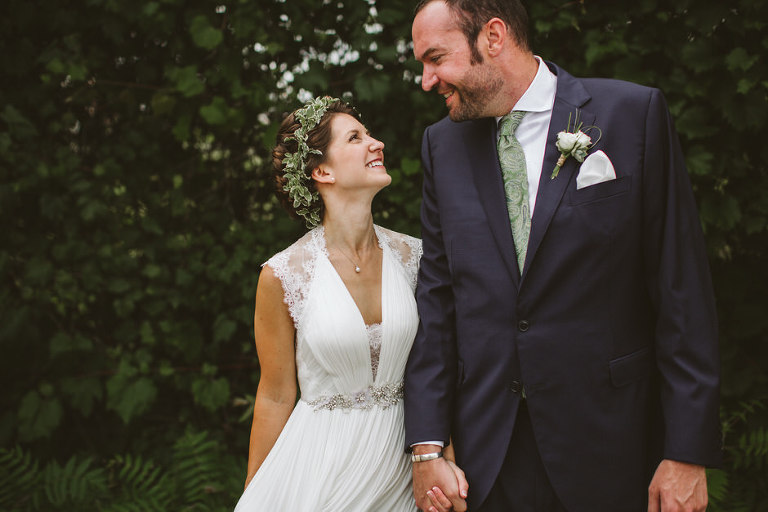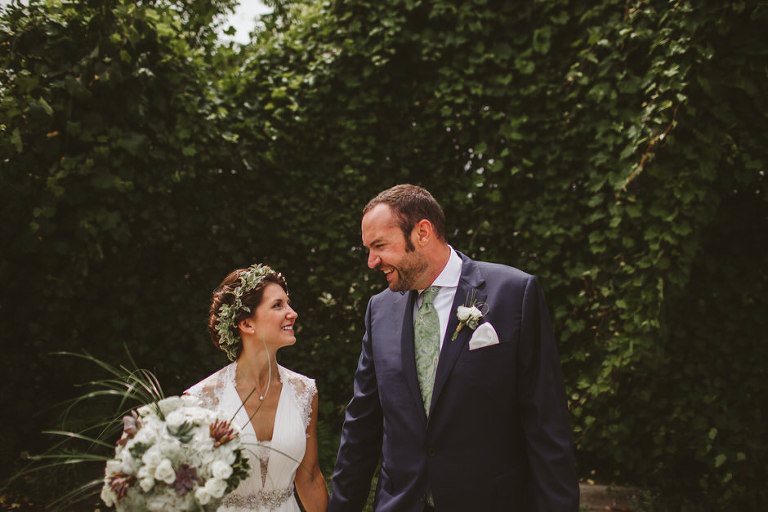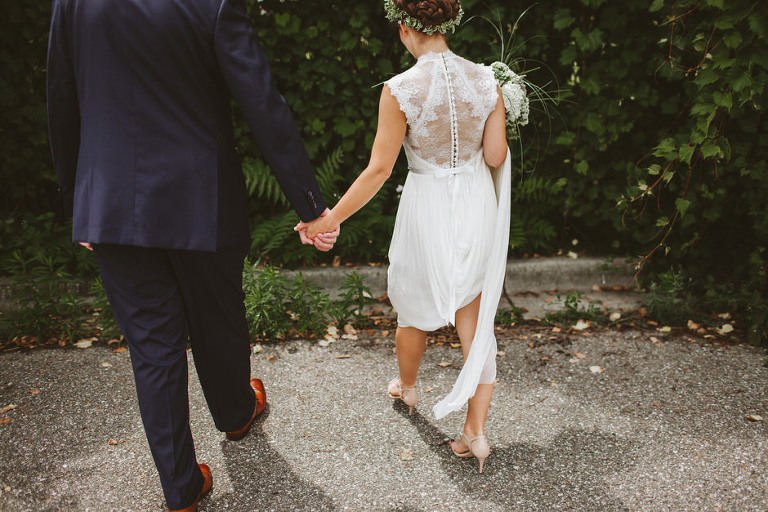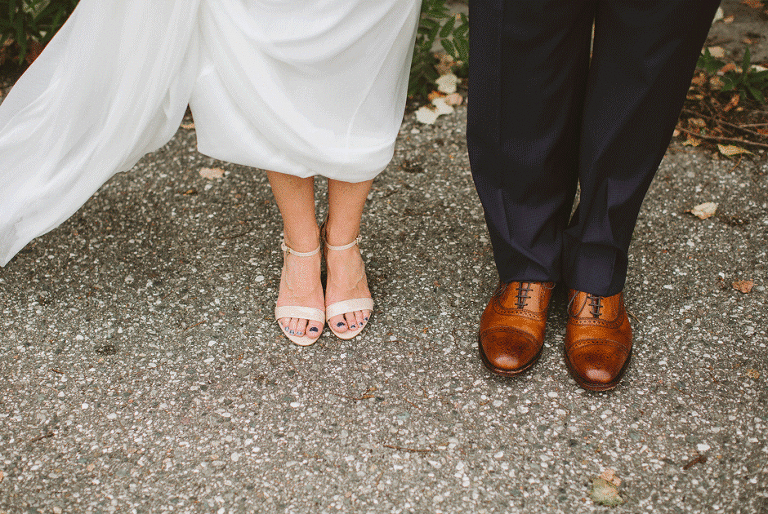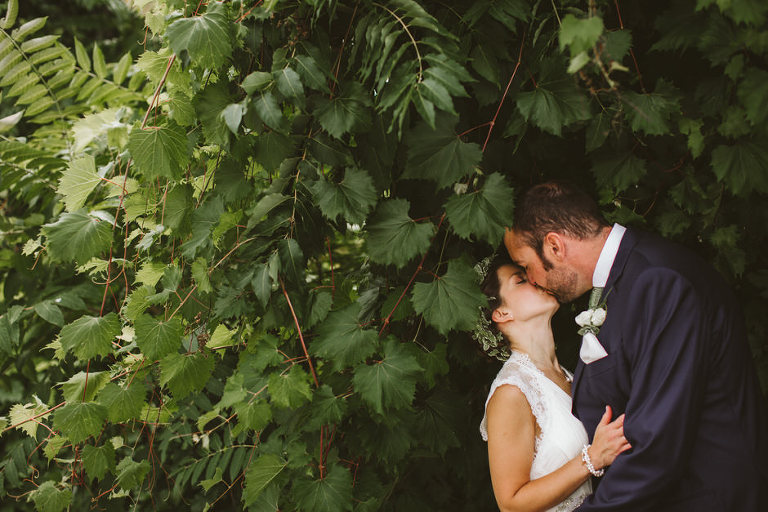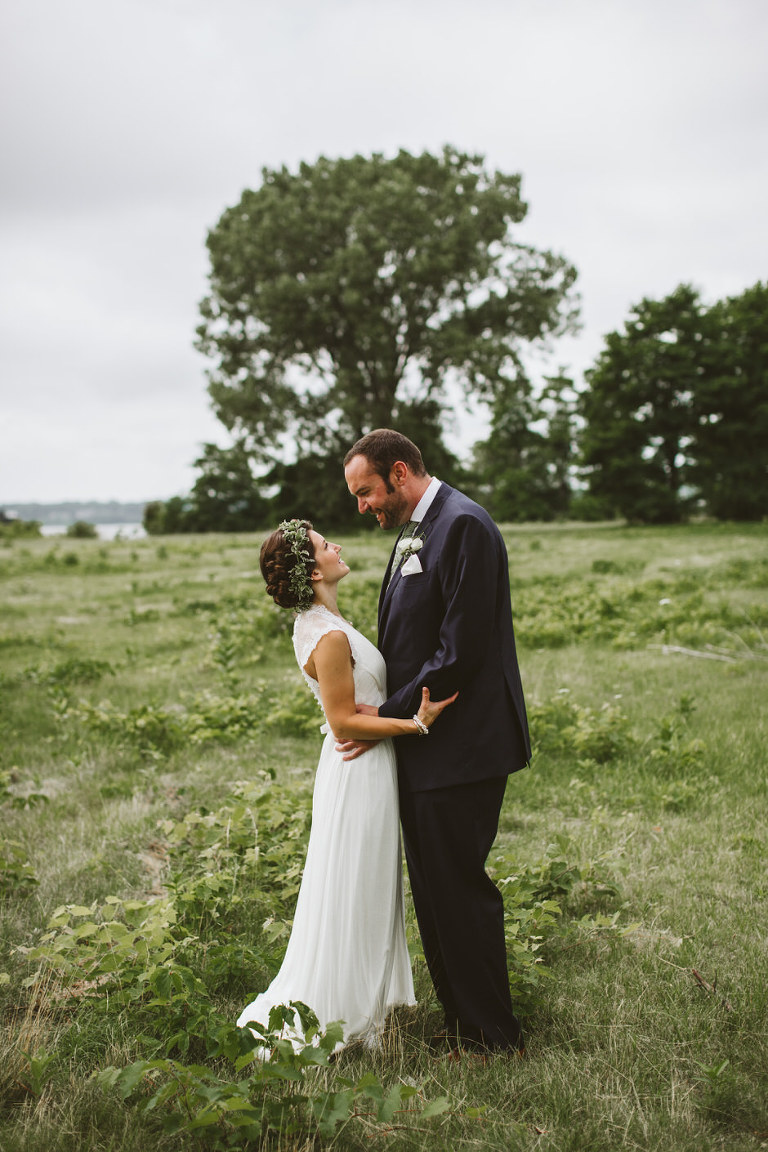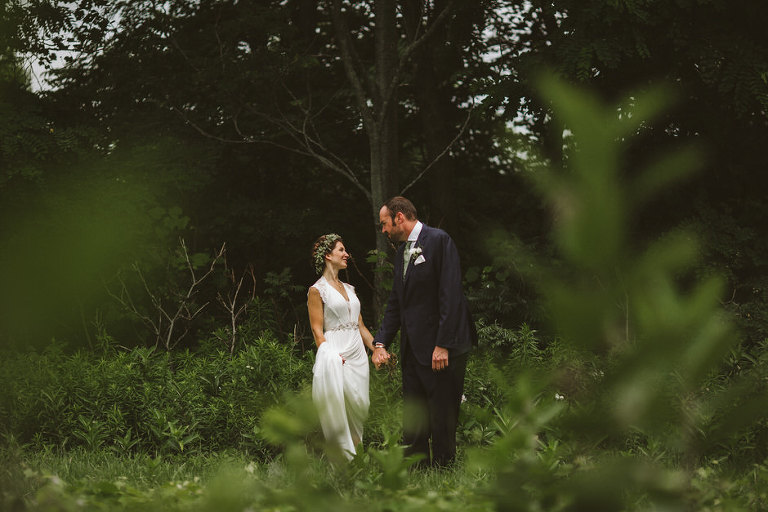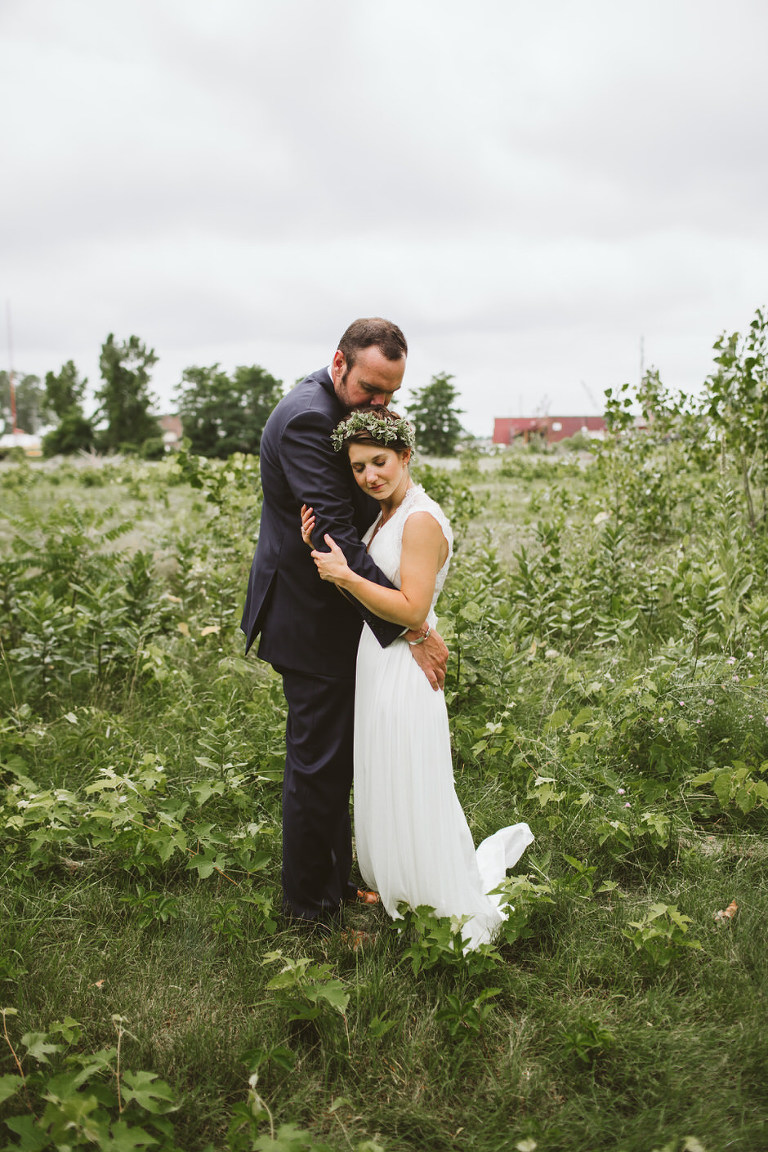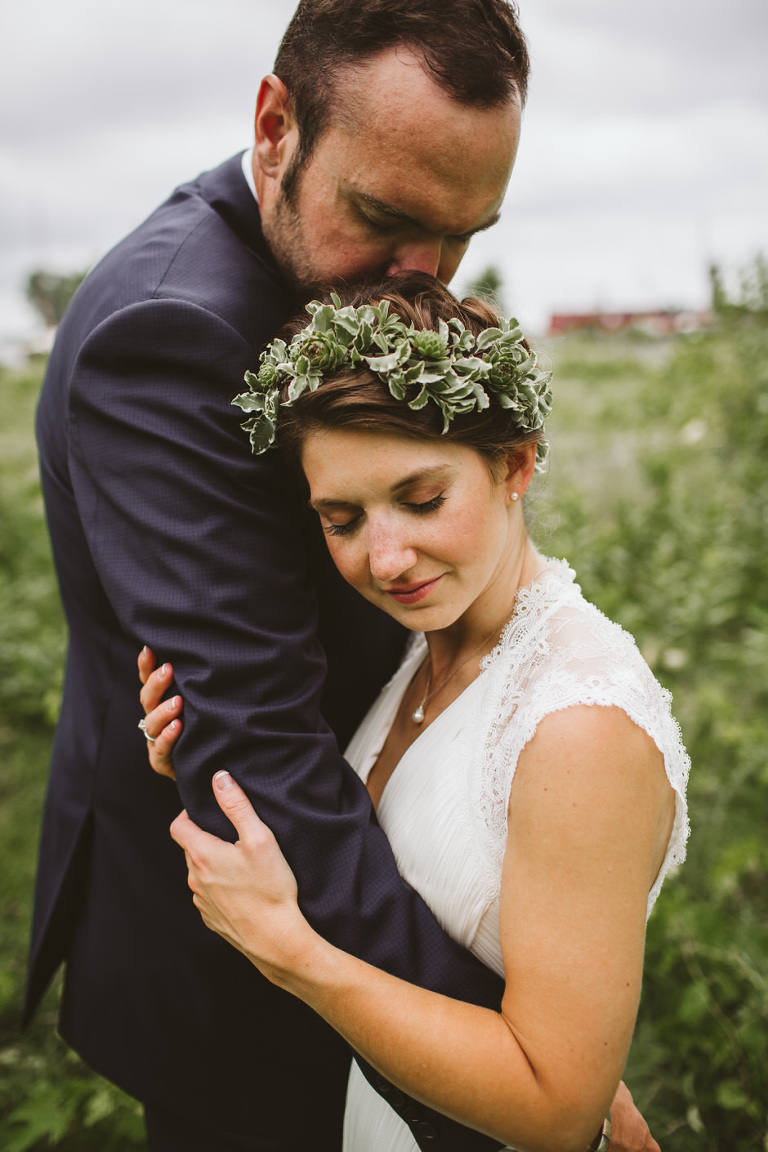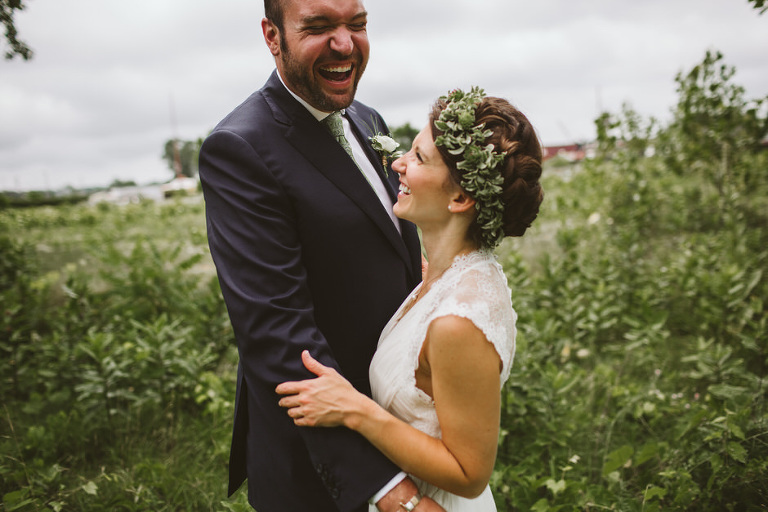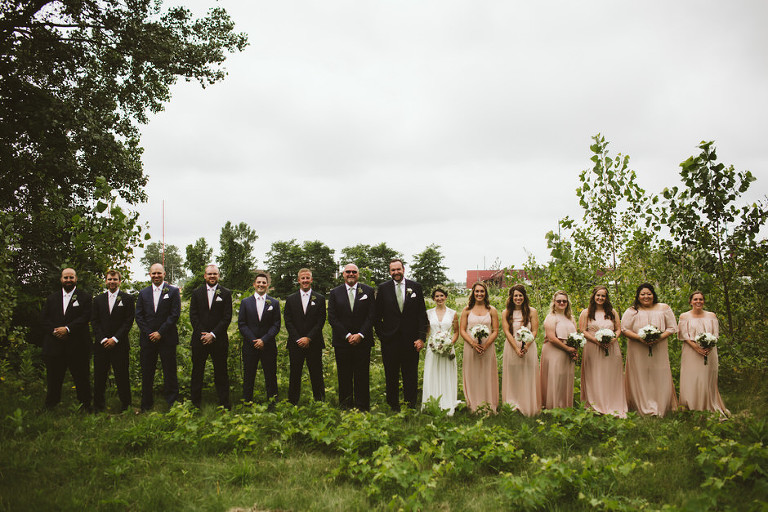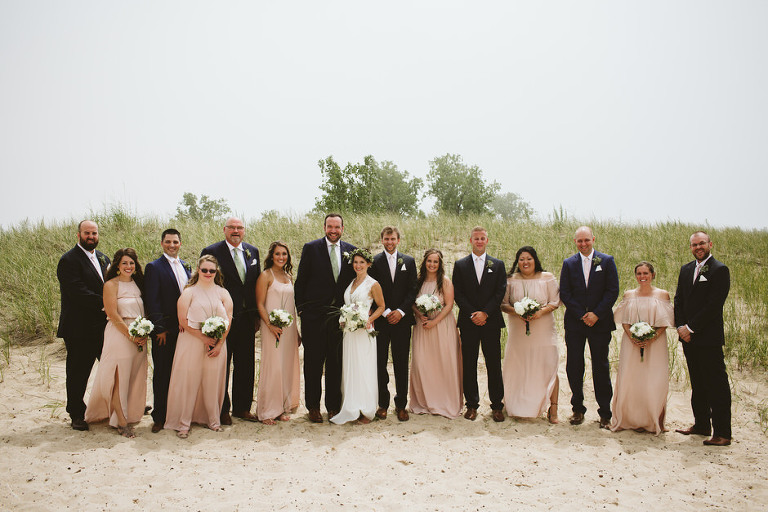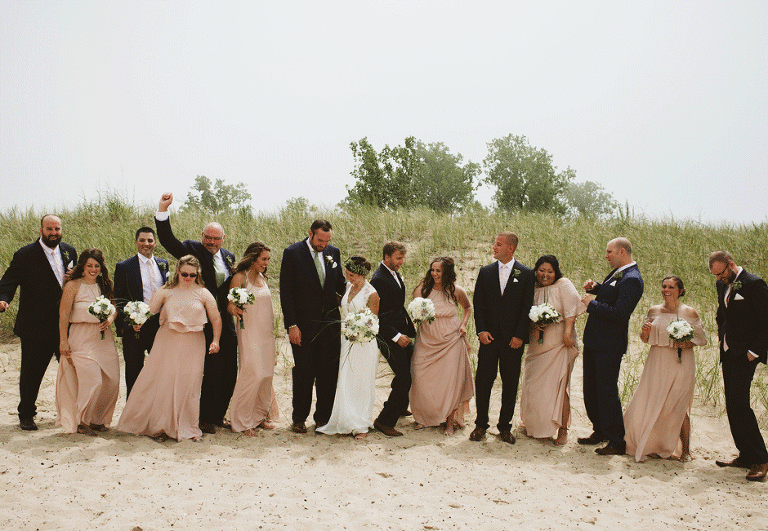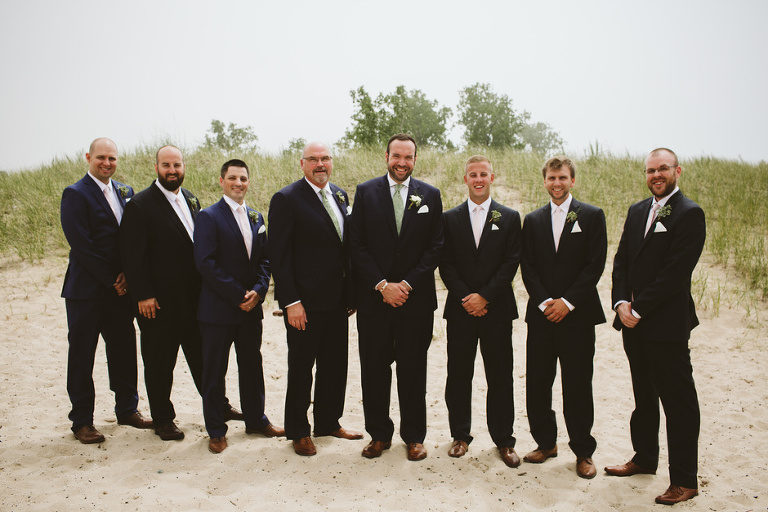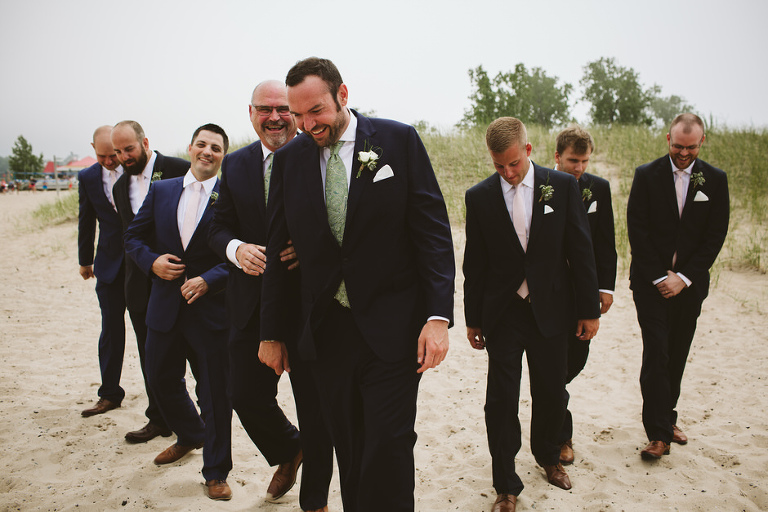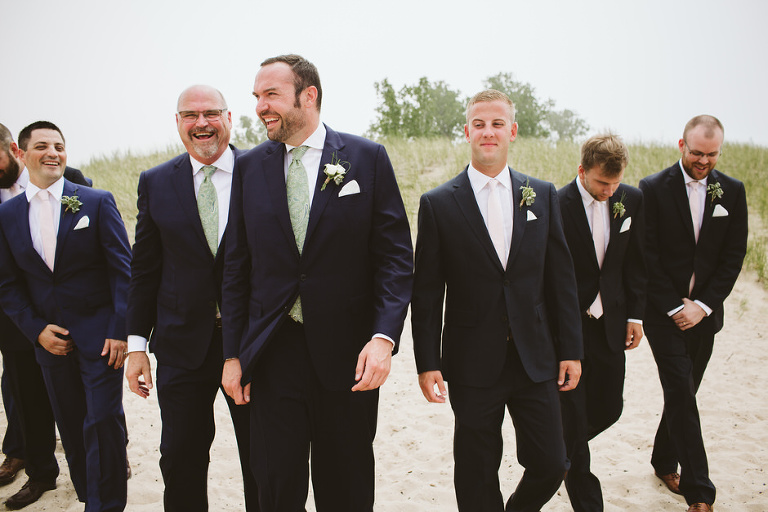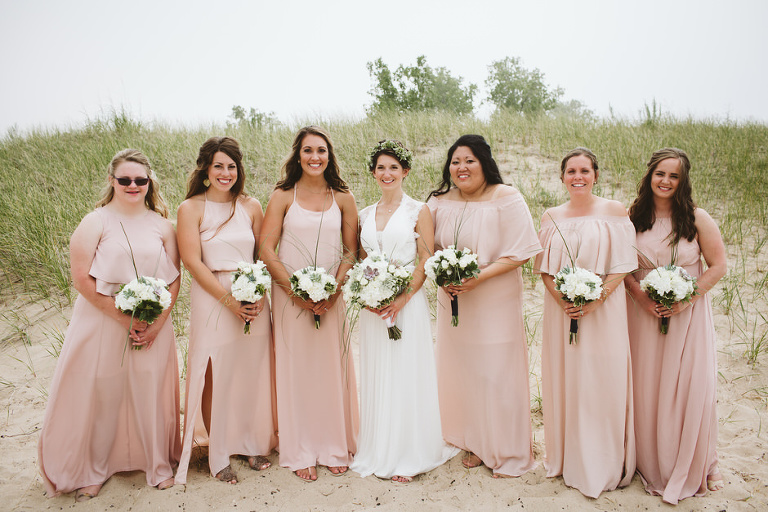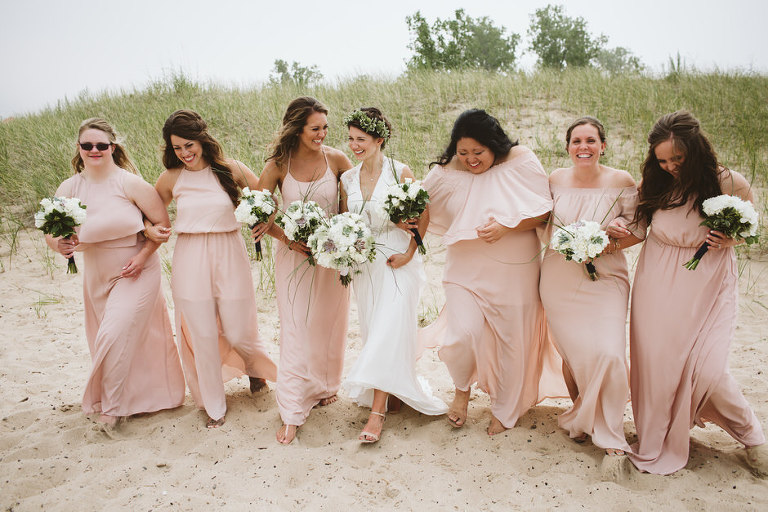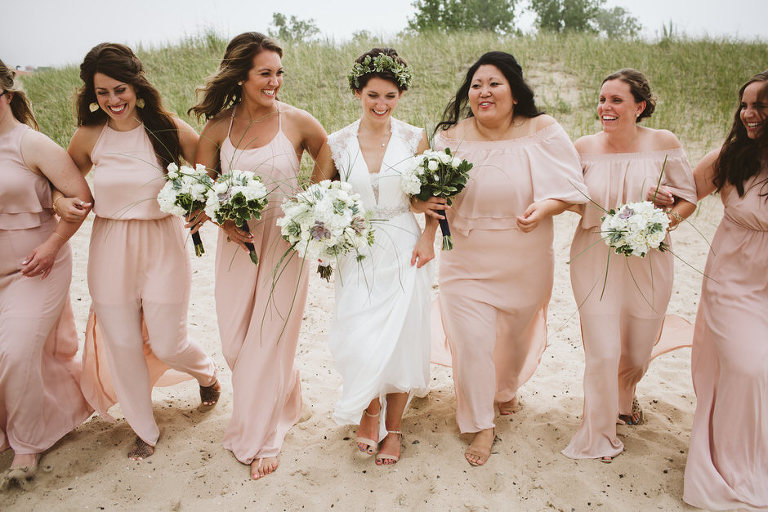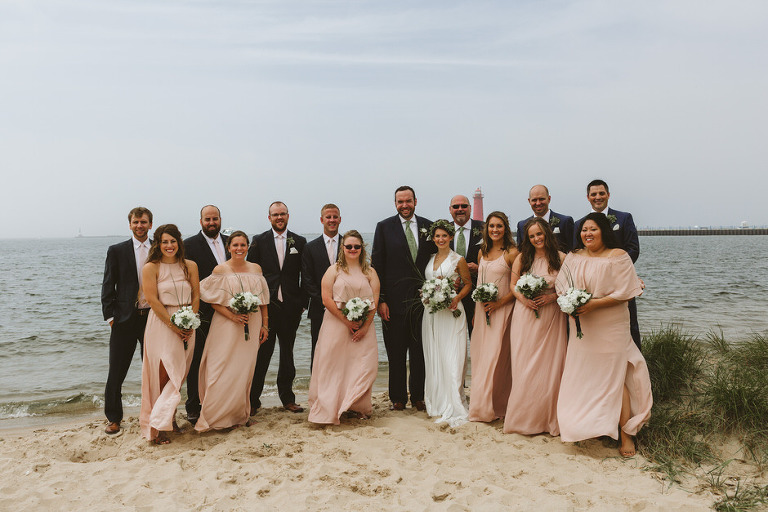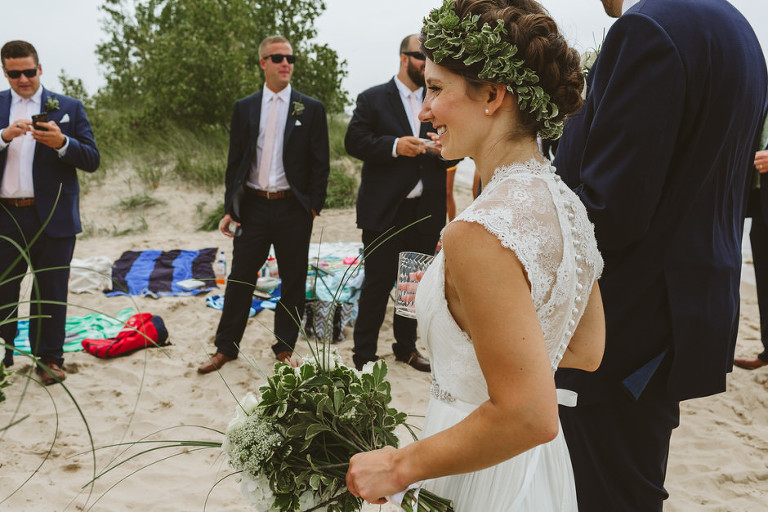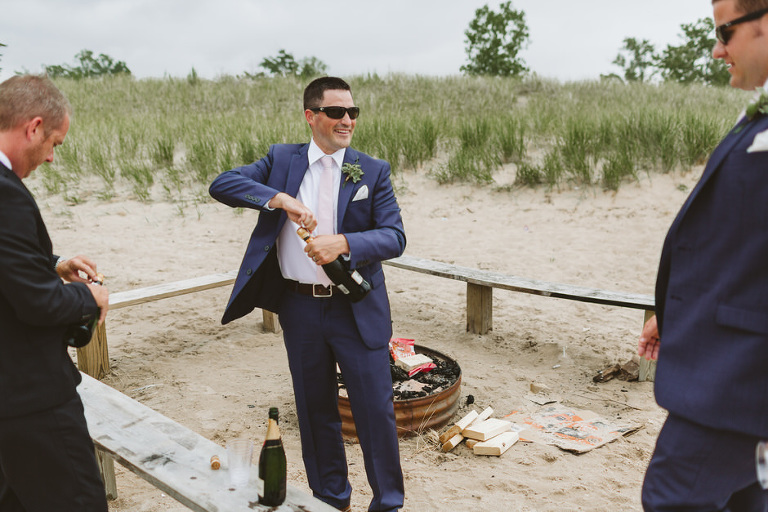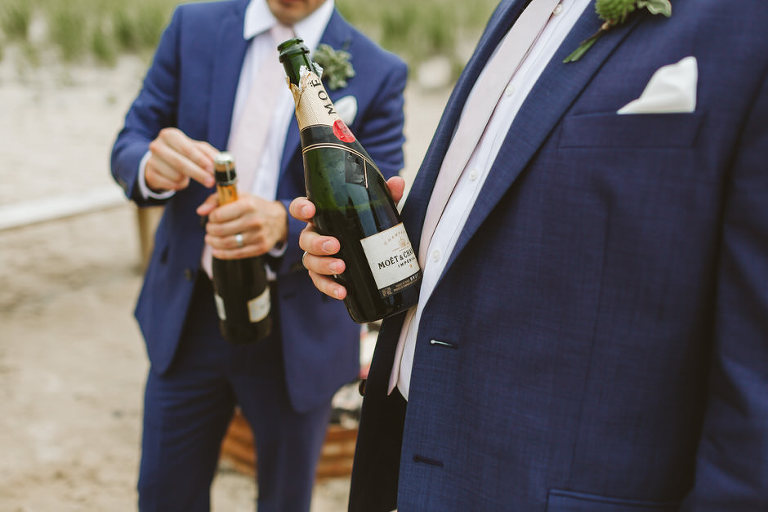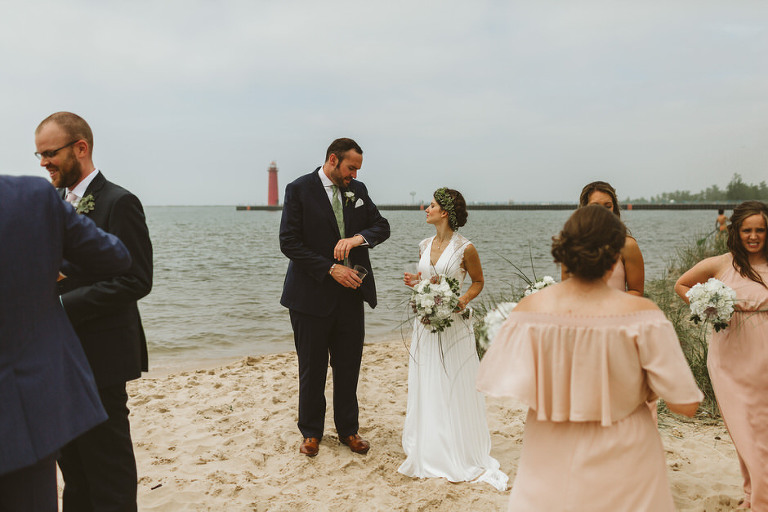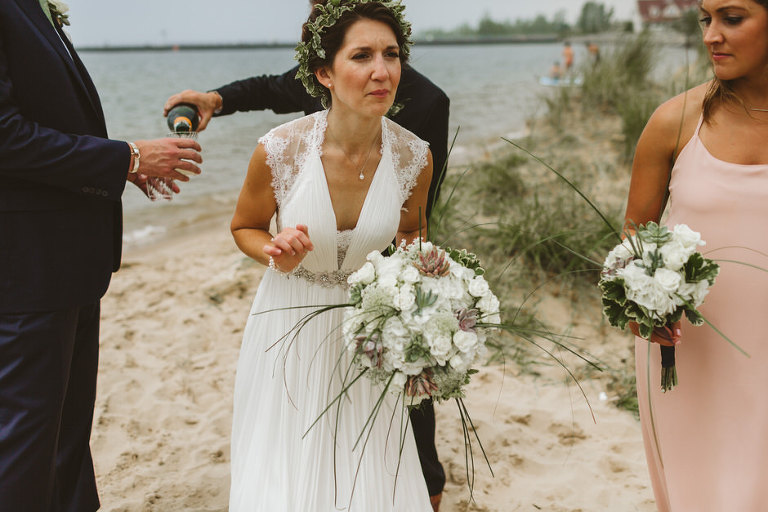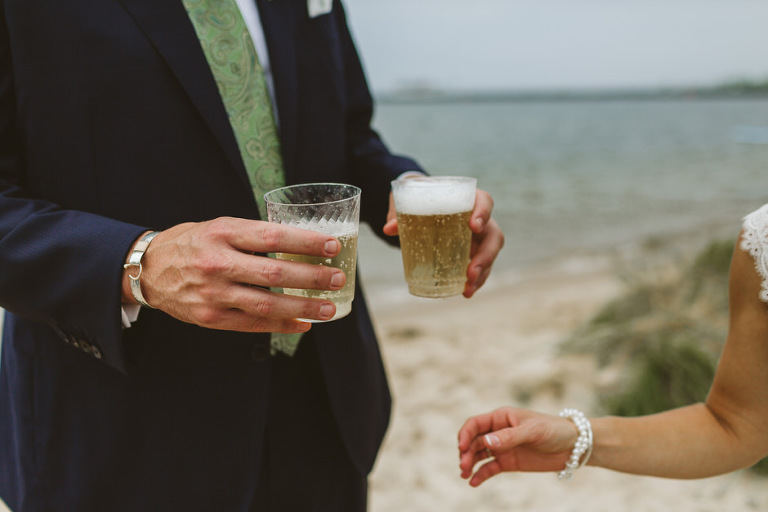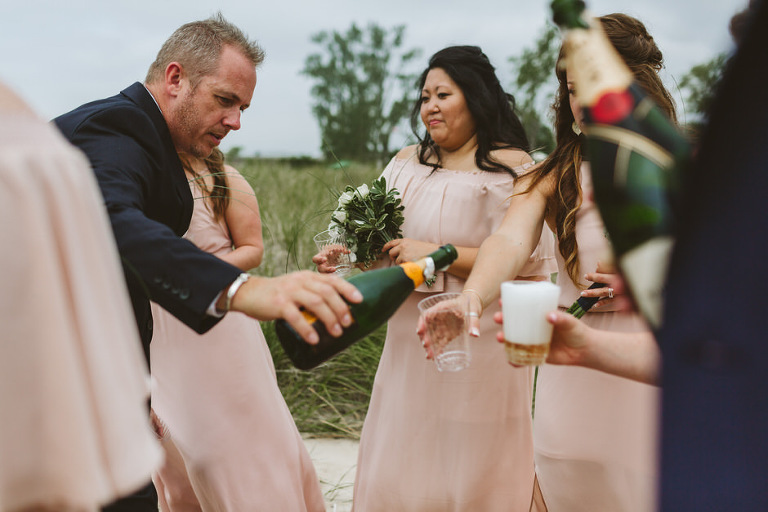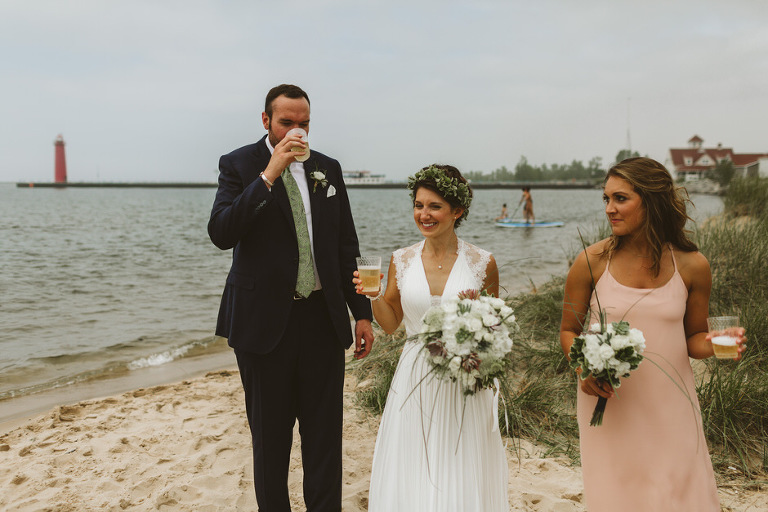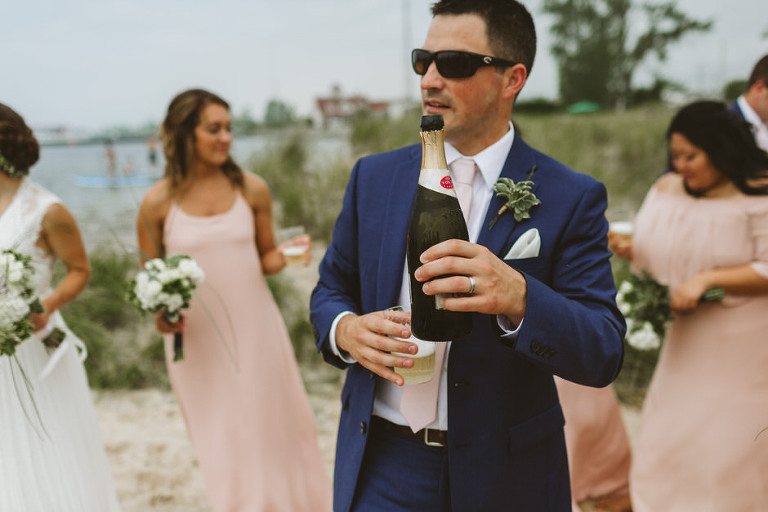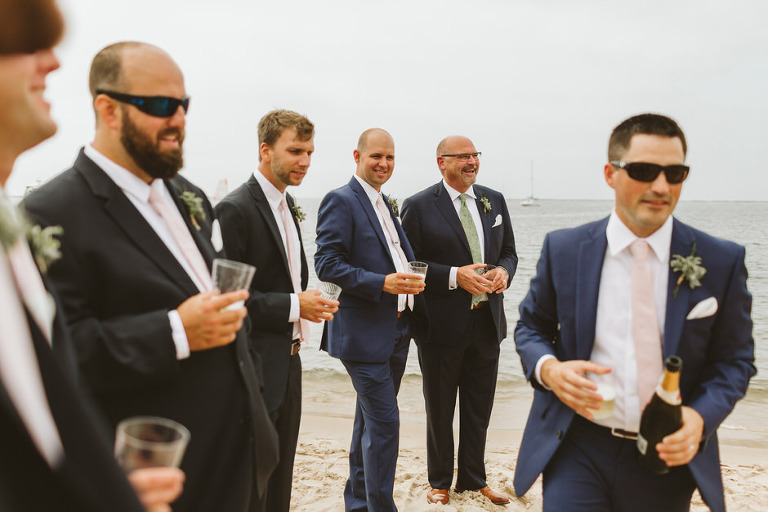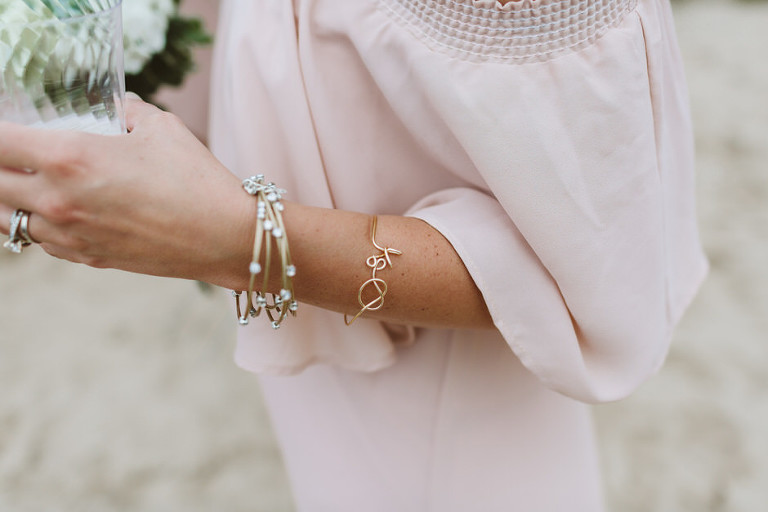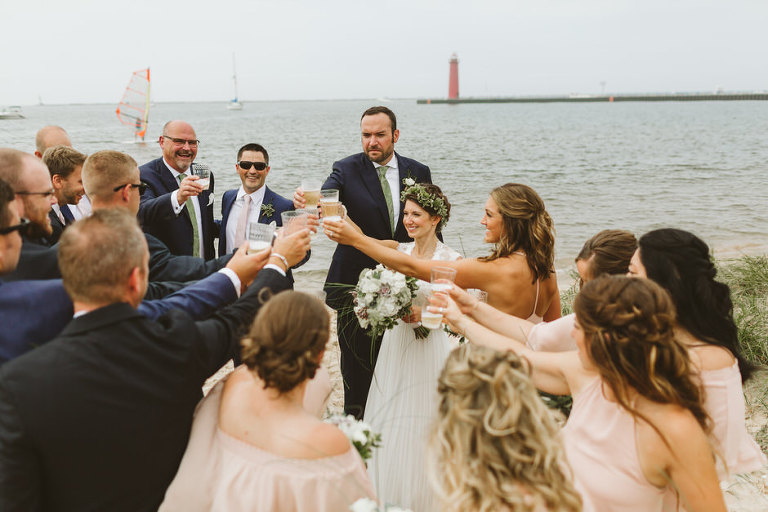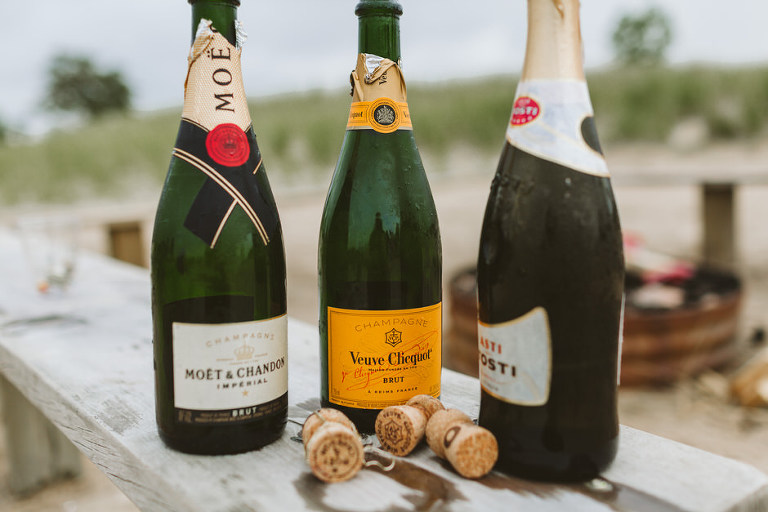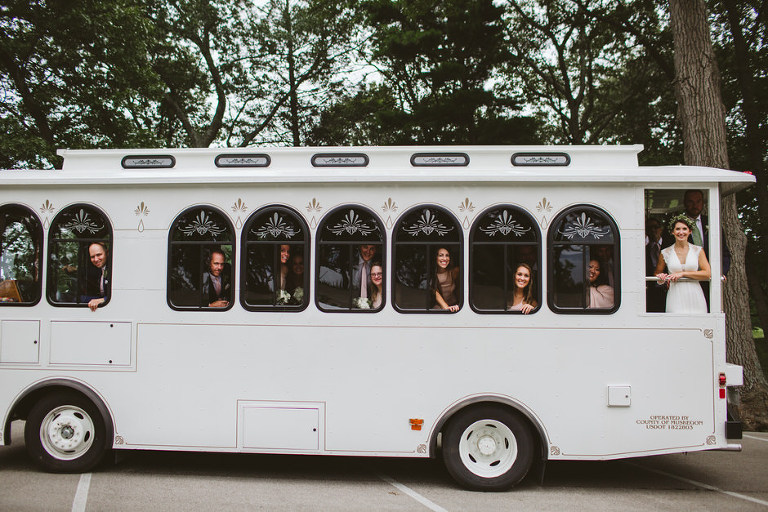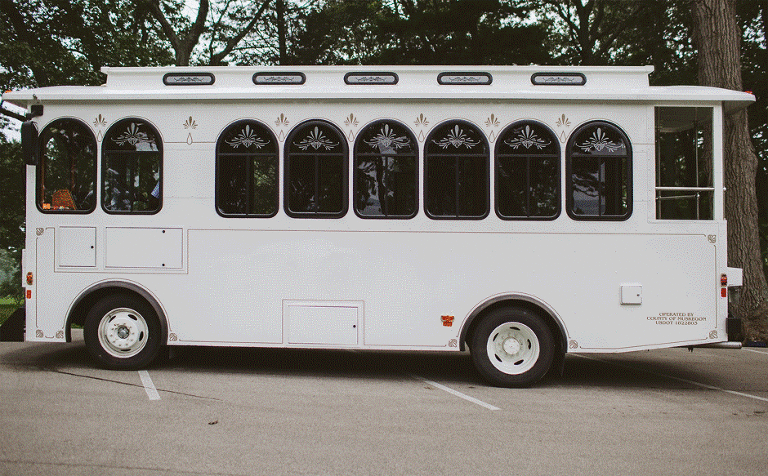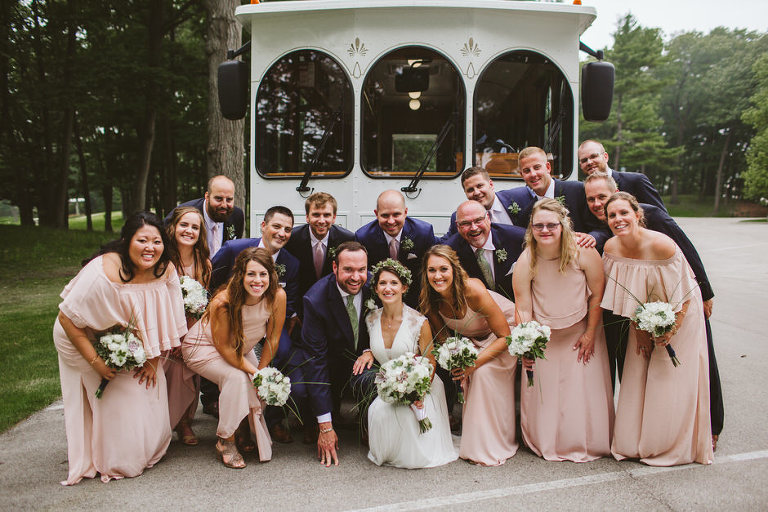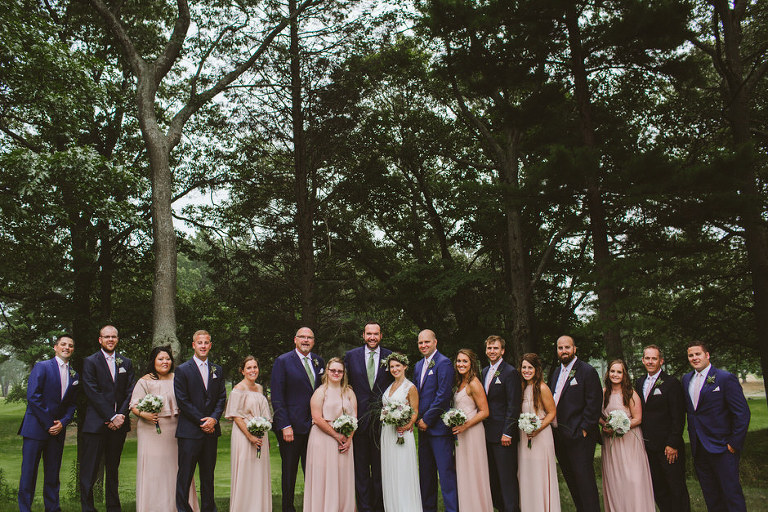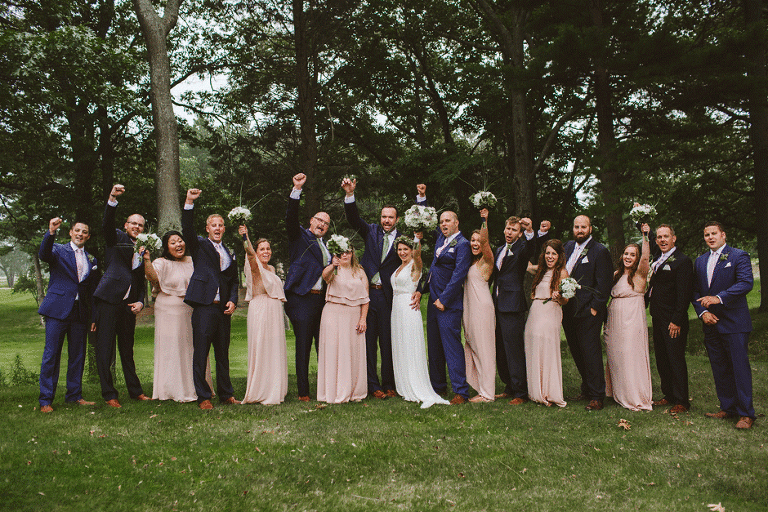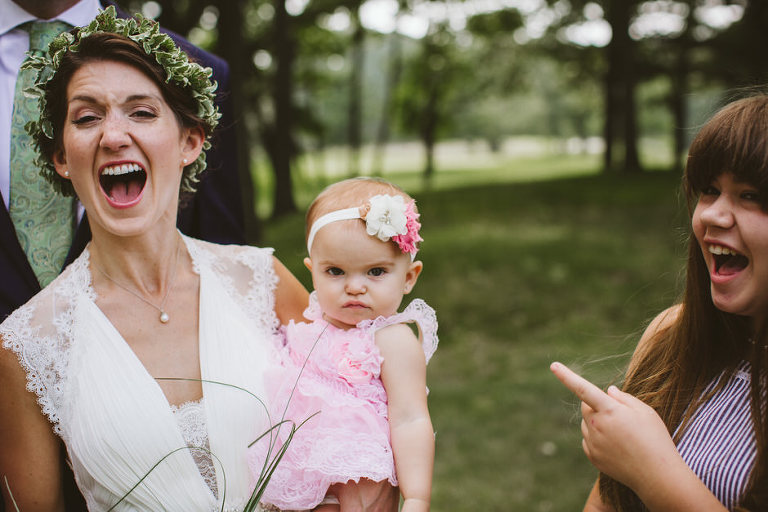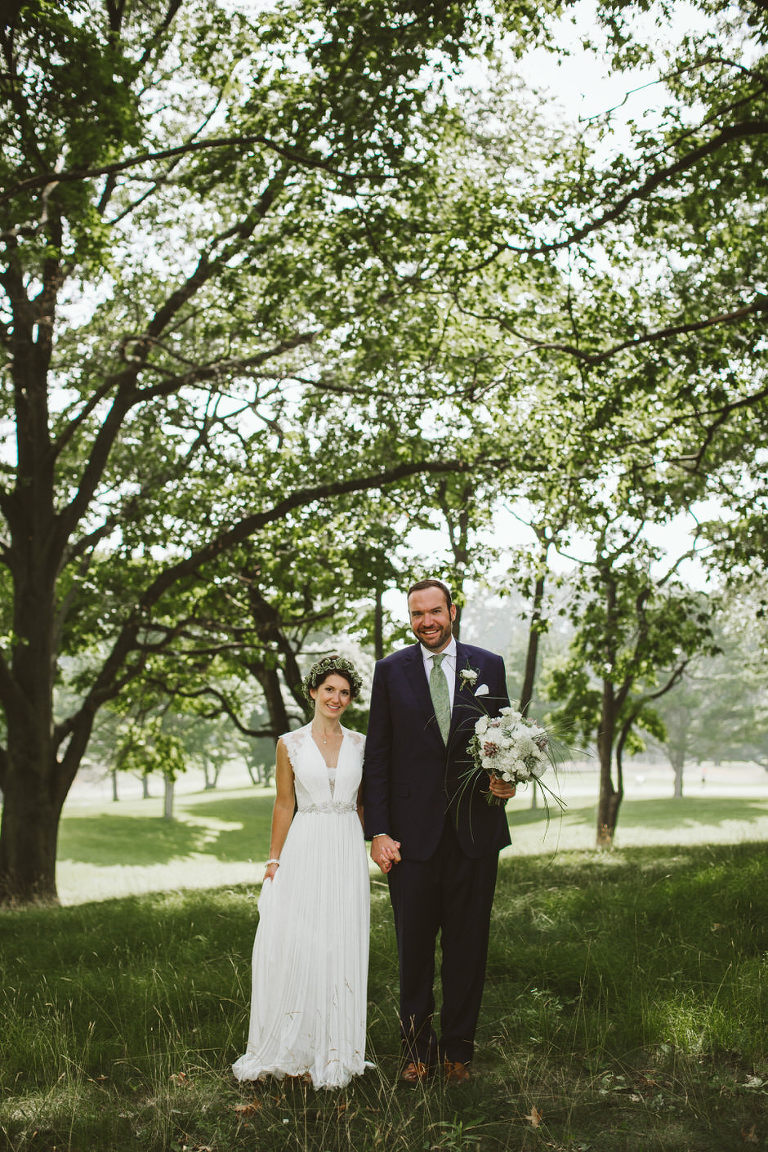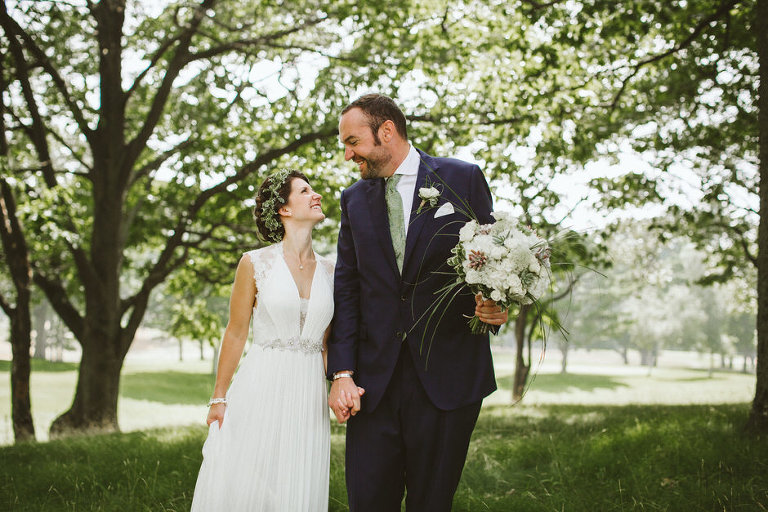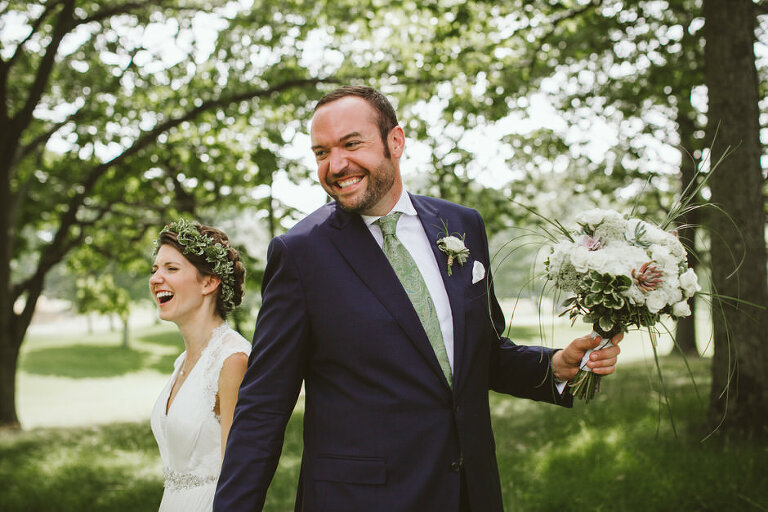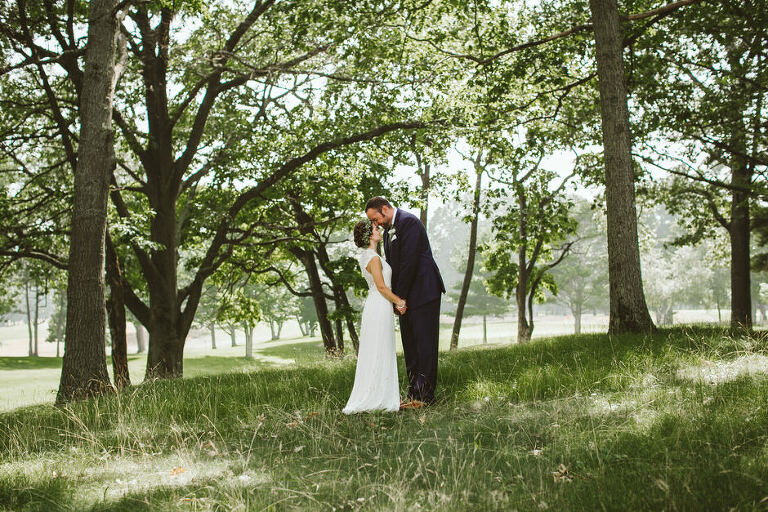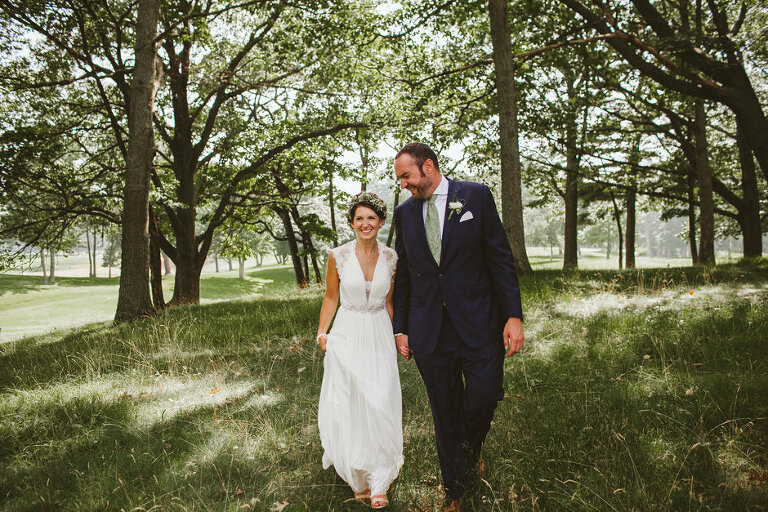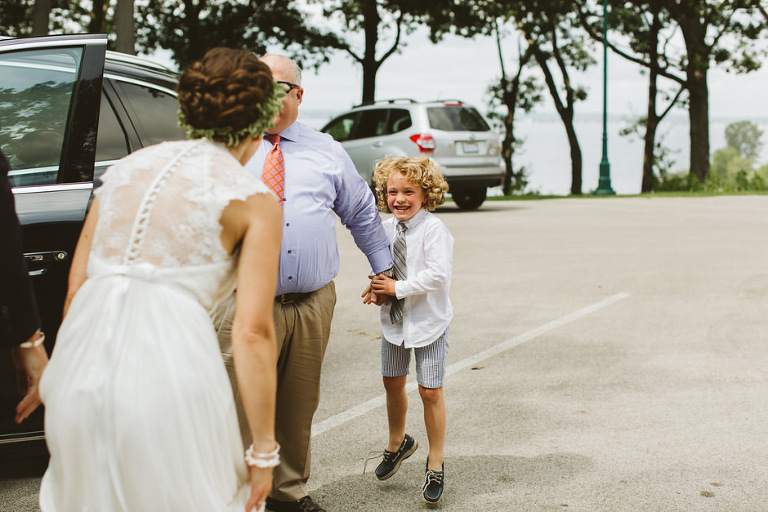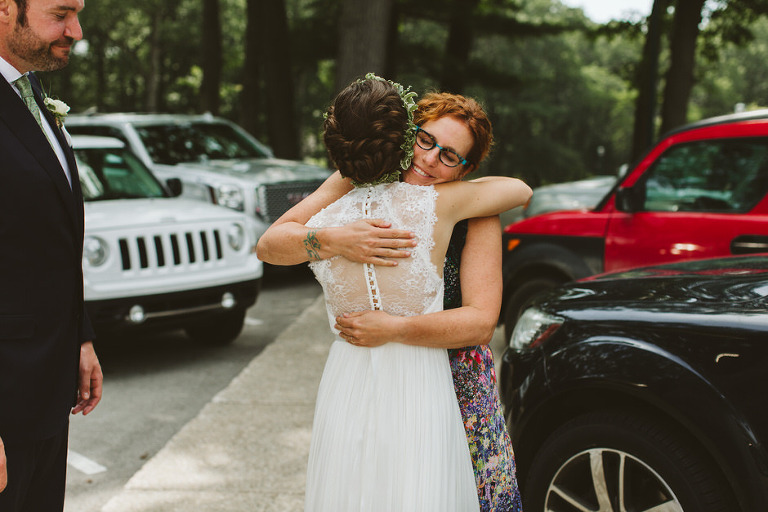 The Decor:
Honestly, I do not remember much from the moment John proposed except for an incredible sense of peace. As we sat together on the shore of Water Bay, John asked if I would be his best friend for always. We sat for hours watching the sunset, the moon rise, and boats rocking in the harbor. It was bliss. As many know, John and I grew up on the lakeshore just a couple of years apart from one another and yet we did meet until we were well into our careers and living in Grand Rapids. On our first date, we spent hours exchanging stories of "home" – boating, kayaking, sailing, the list went on and on. Today, the list continues to grow with our two dogs in tow.
The driftwood utilized throughout the ceremony and reception was collected throughout our many family outings to the beach this last winter, and the rocks collected from our summer adventures in Suttons Bay. In addition, the tables were designated by some of our most favorite pockets of the world – from the Chicago River to White Bay on Jost Van Dyke.
We hope our guests appreciated our nod to the lakeshore and come to love it just as much as we do!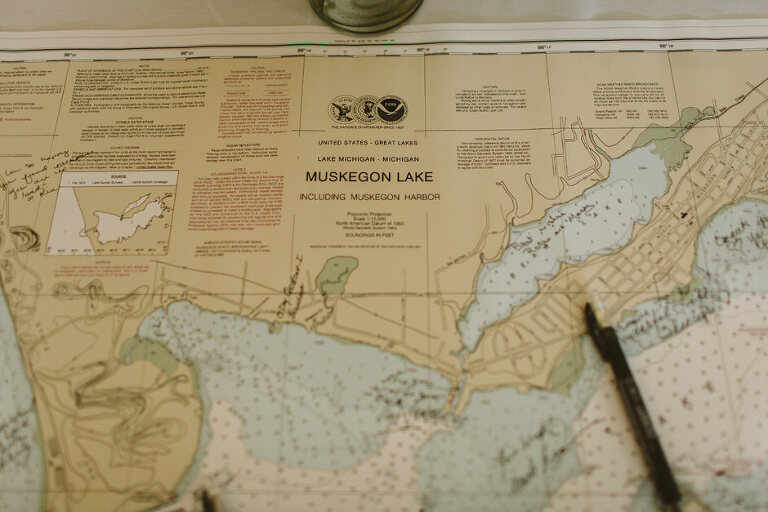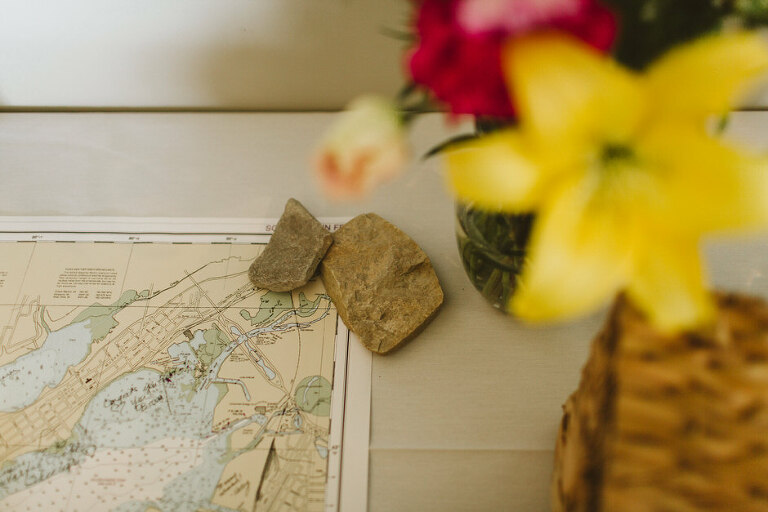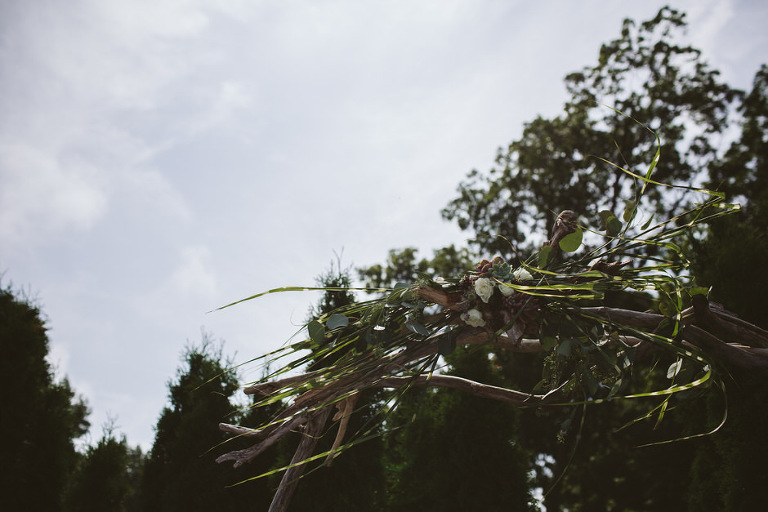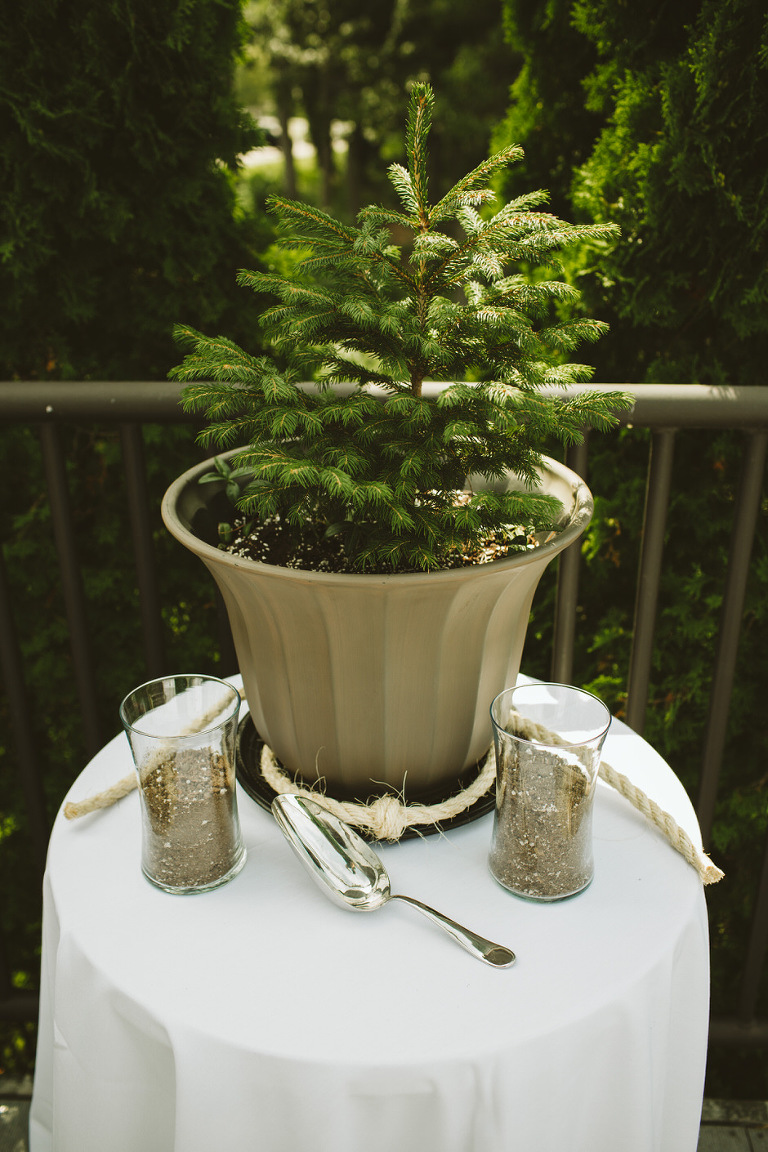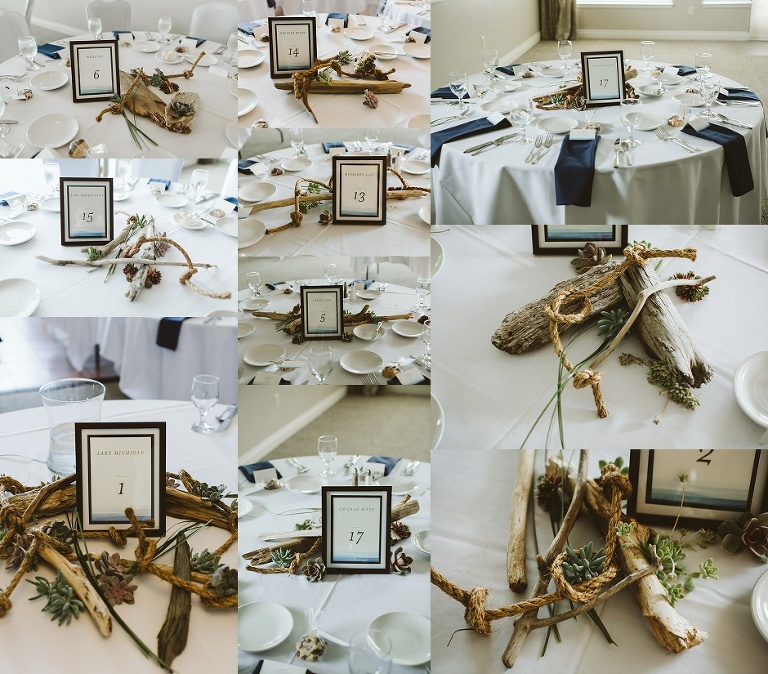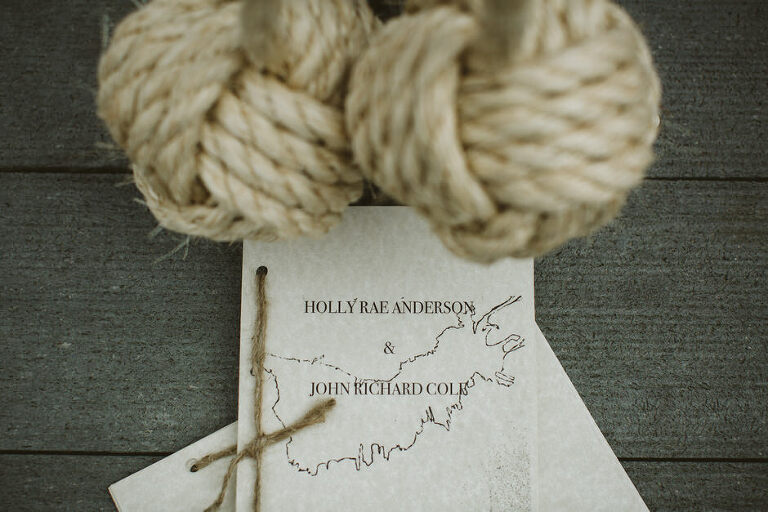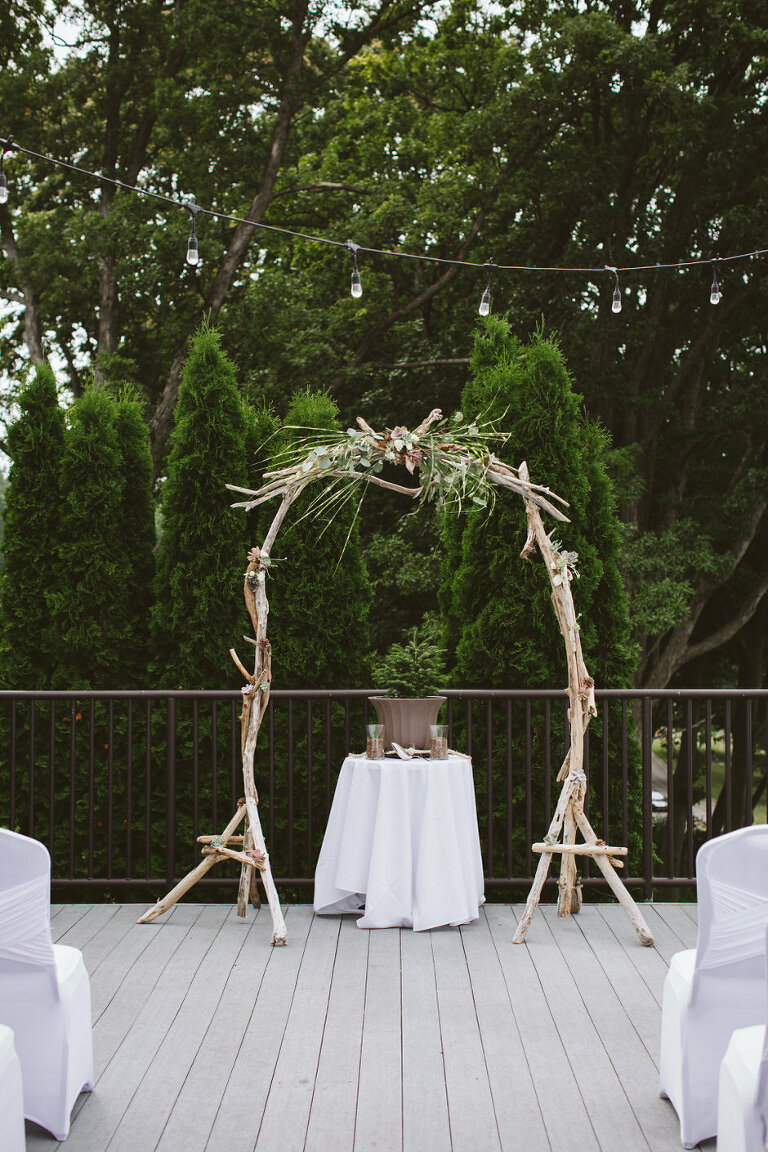 The Ceremony:
Music has the power to pull at your heartstrings and transport you away. Grandma Leppink, our mothers, and Bridal Party all walked down the aisle to Agnes Obel's "September Song" played by John's soon-to-be cousin-in-law, Nicco Pandolfi. Although not the same "September Song" it's sweet to note that Rich and Gay's song is of the same name.
John and I chose to walk down the aisle to "Til there was you" at the recommendation of a dear friend. Truly, the lyrics could not be more accurate. You see, the moment I met John, the world took on an entirely new meaning. To this day, I'm not quite sure I fully understand it, but I know I will be forever grateful.
My father greeted us at the end of the aisle as our officiant alongside John's Best Man, his dad, Rich Cole. And we were touched by a reading from my sister, Kim Reminder. With our mothers and John's grandmother seated in the front row, we have never been surrounded by more love.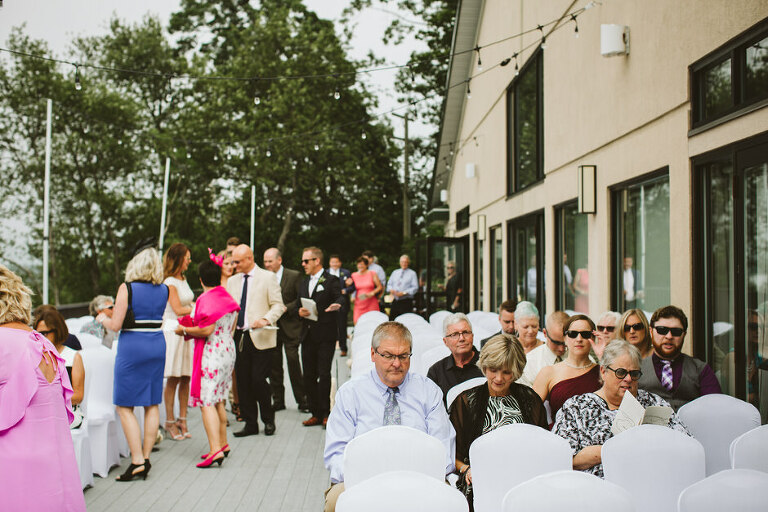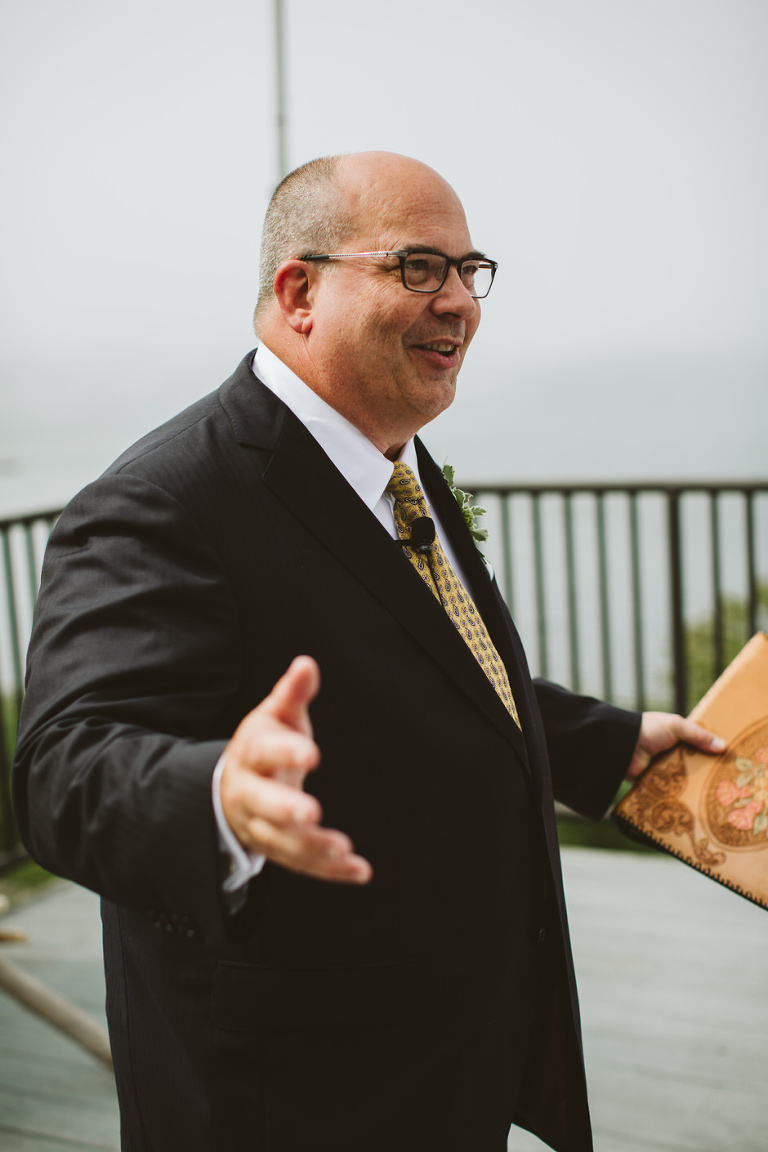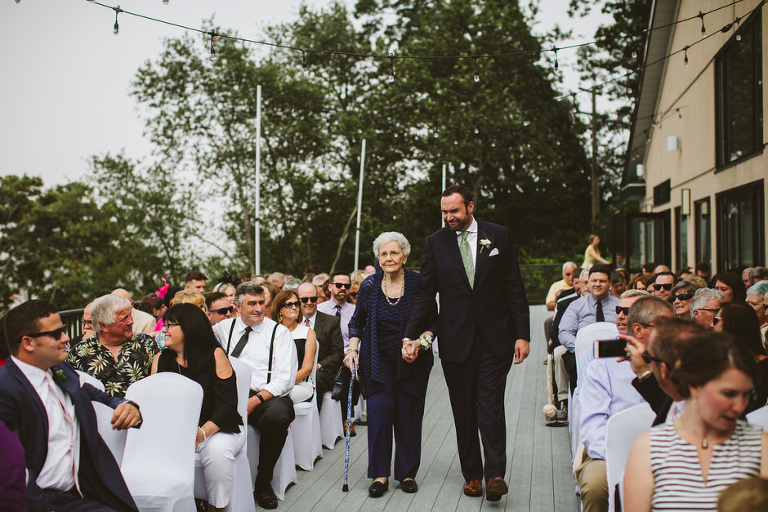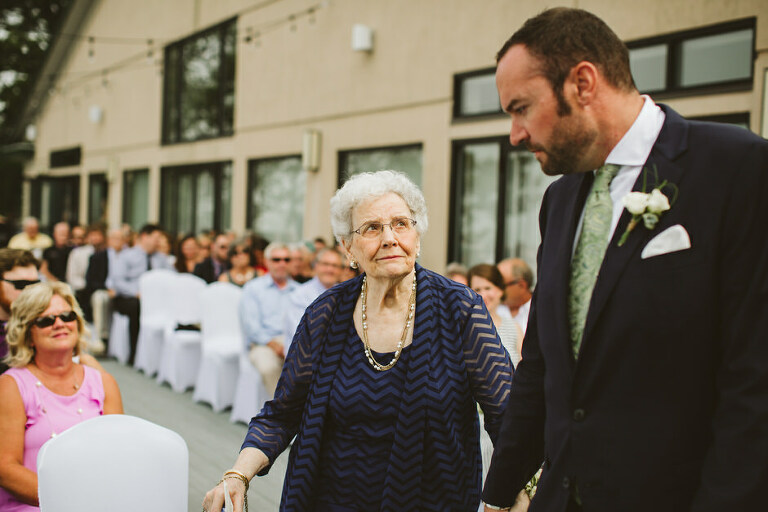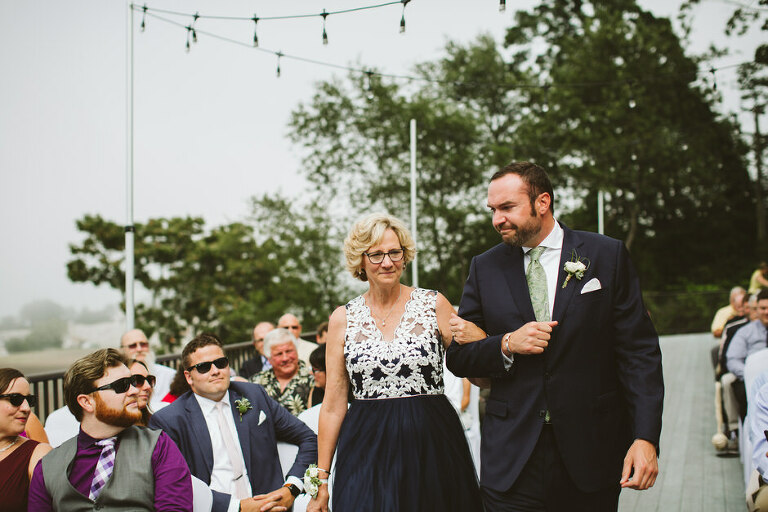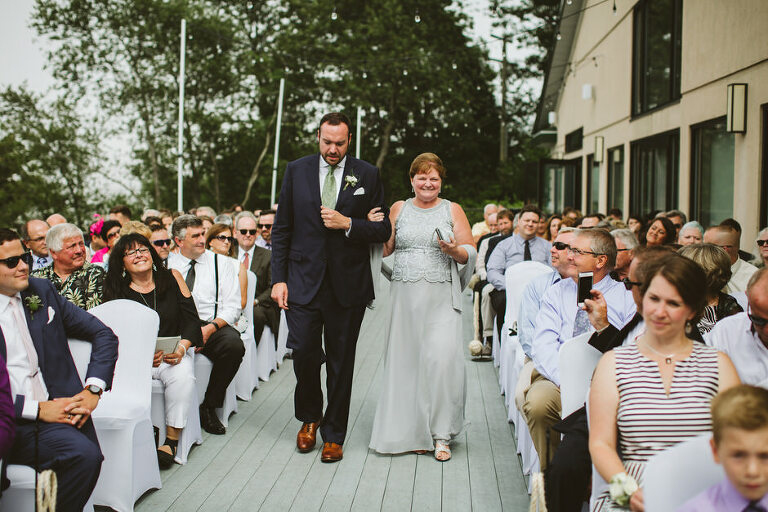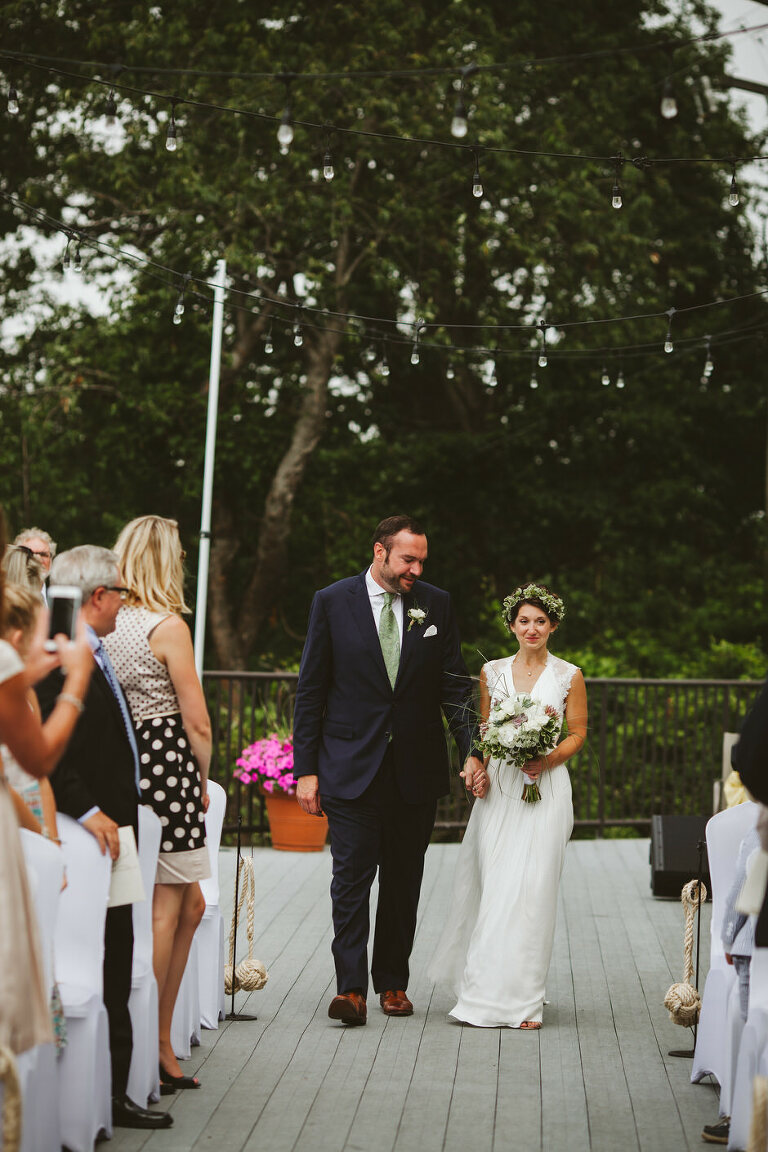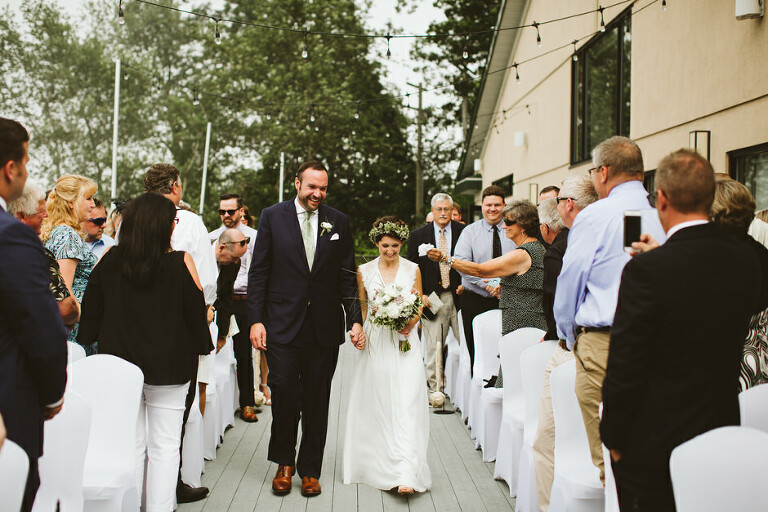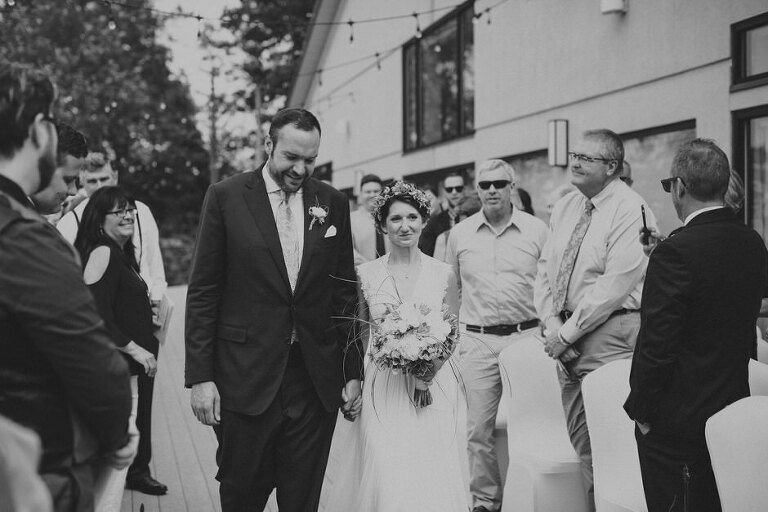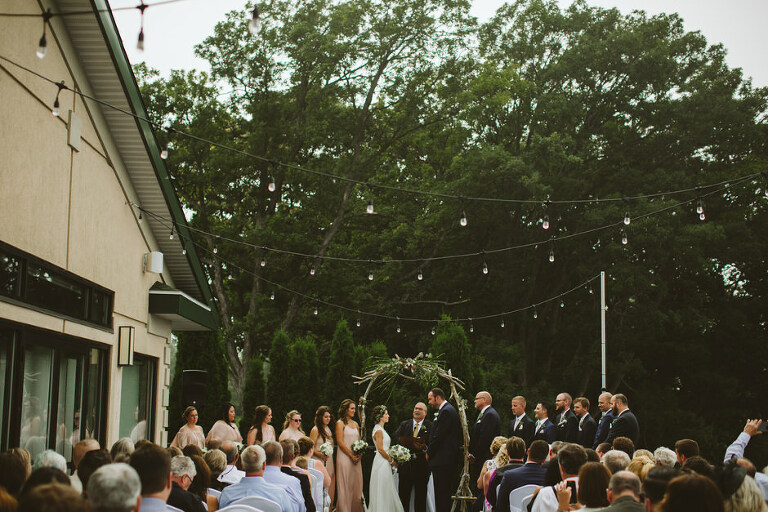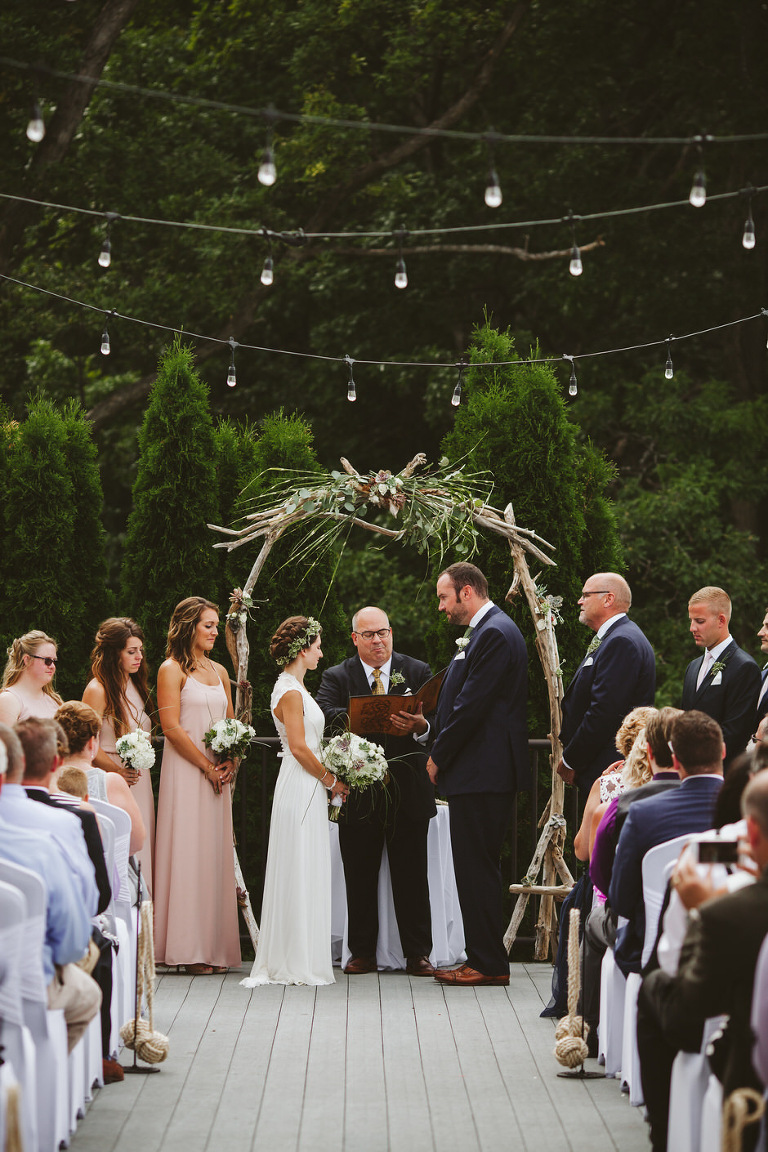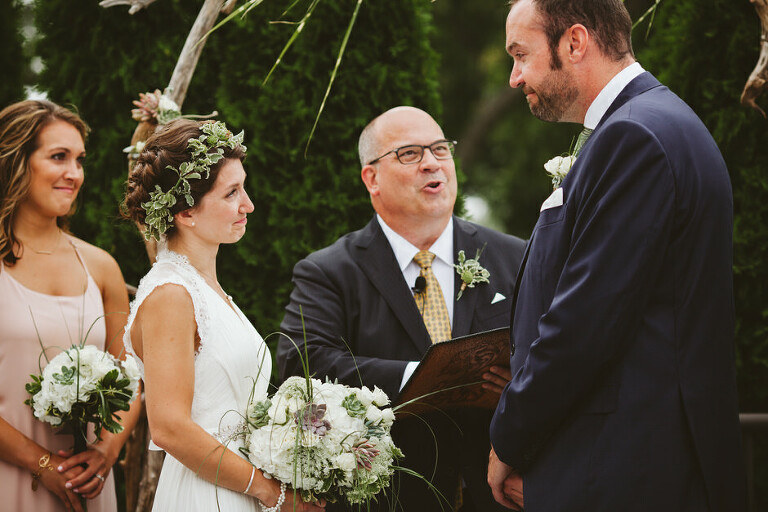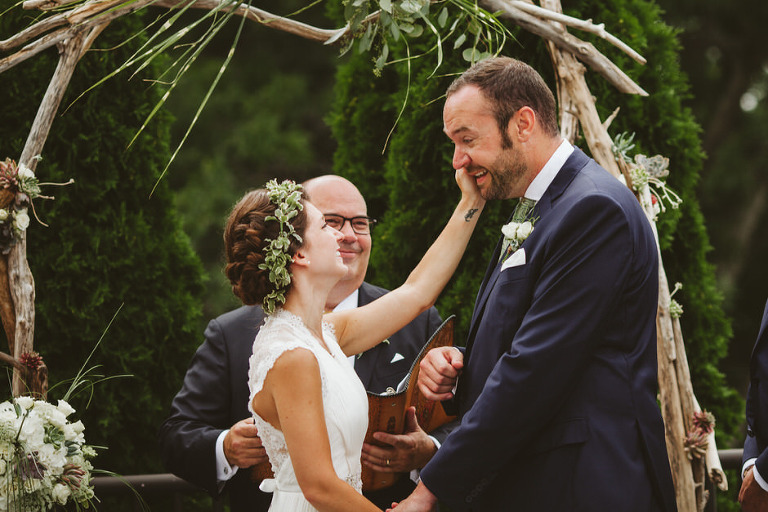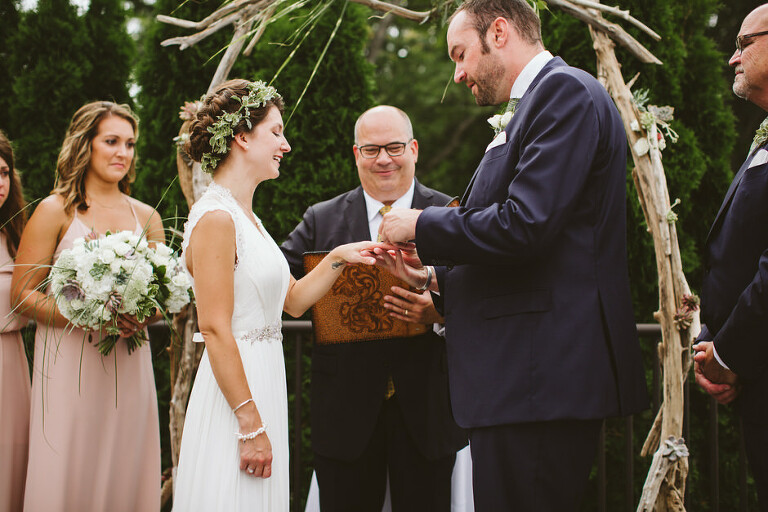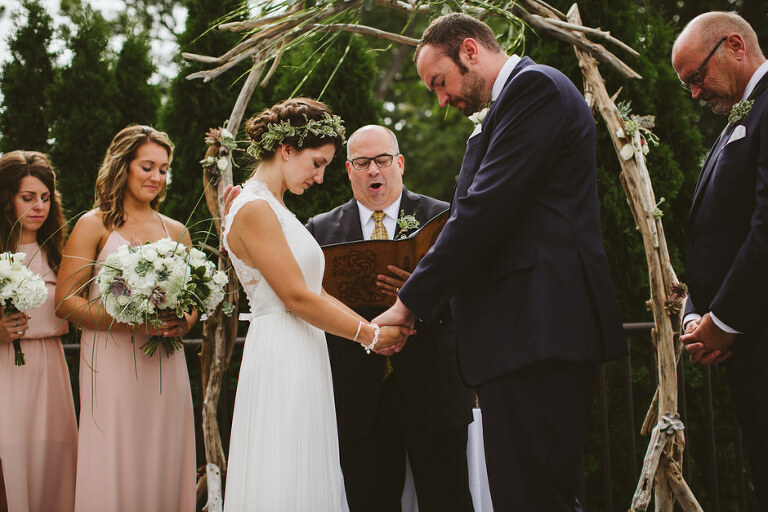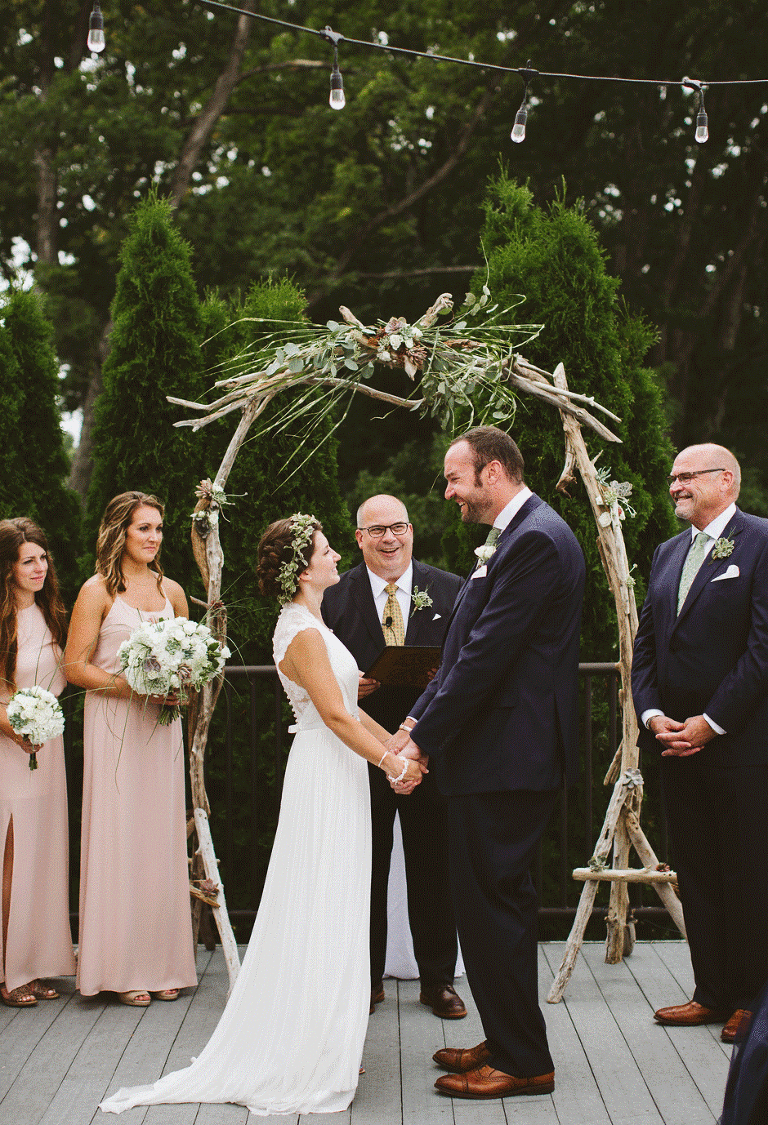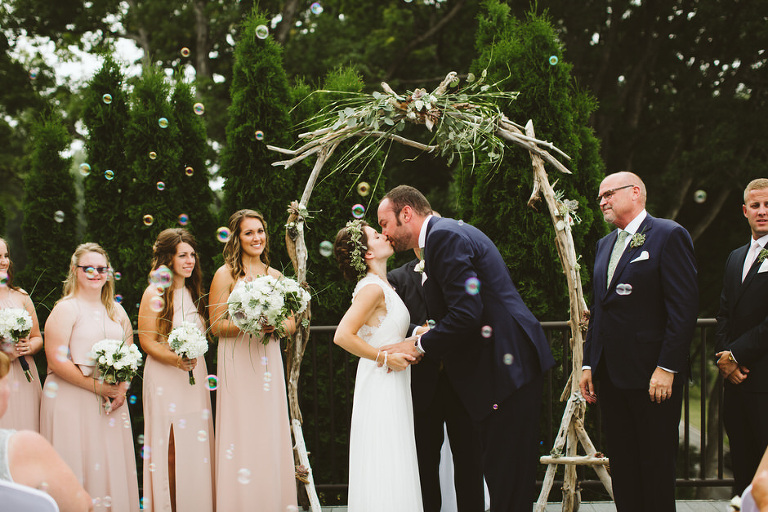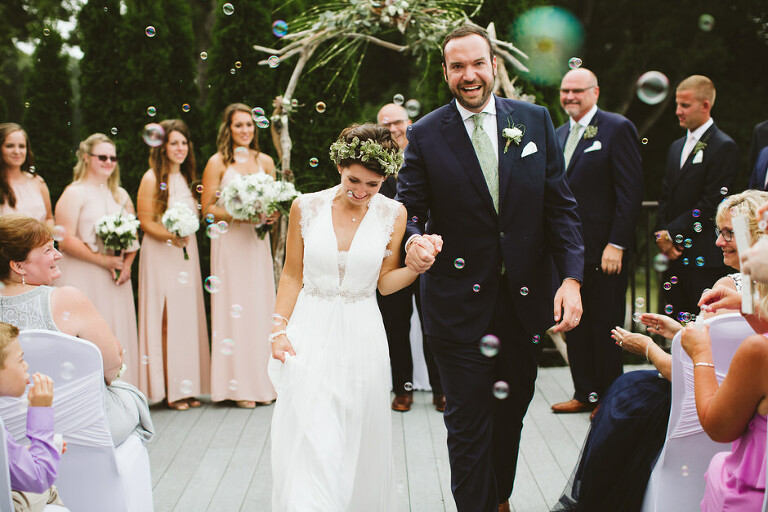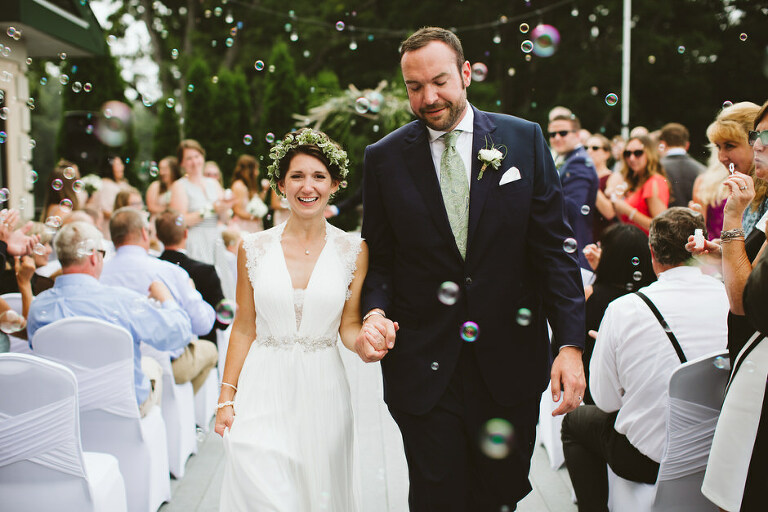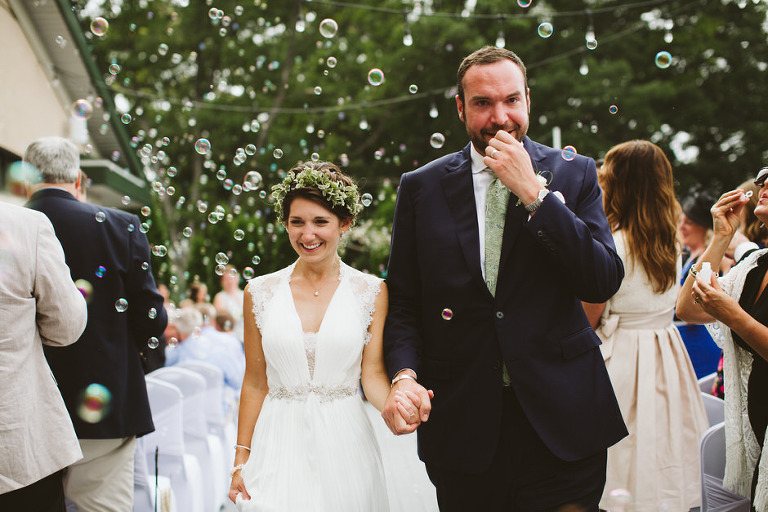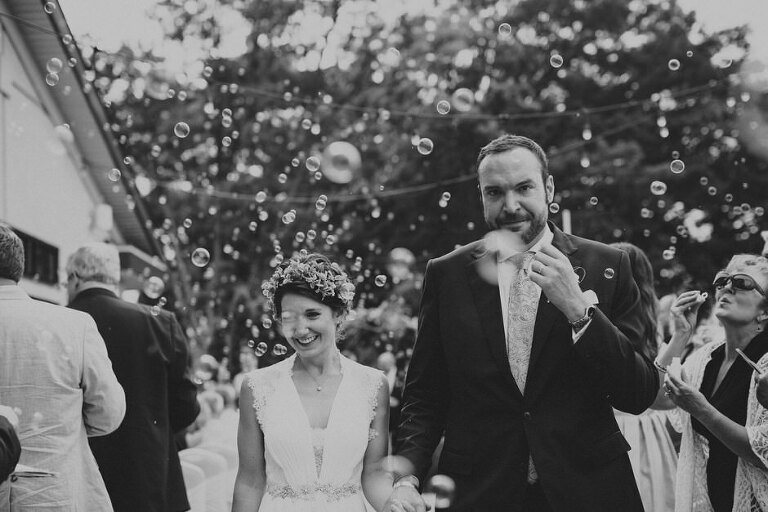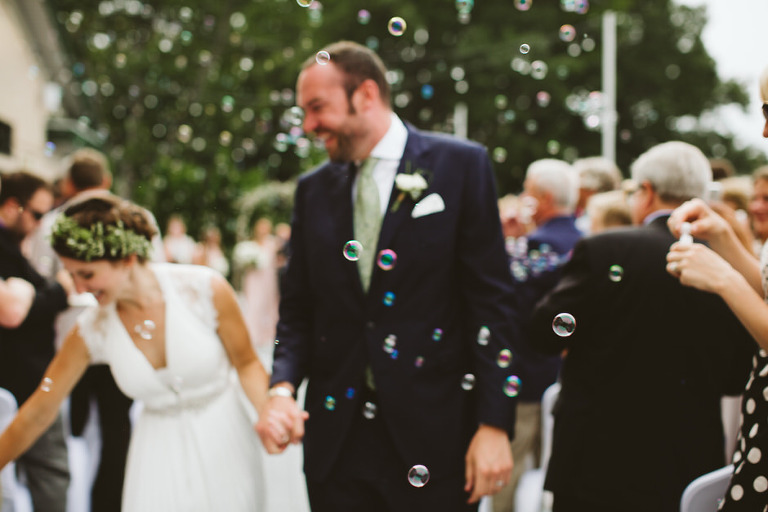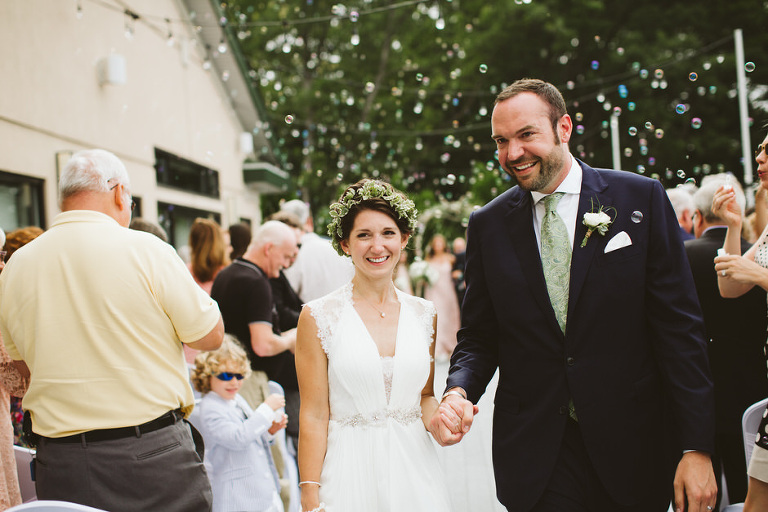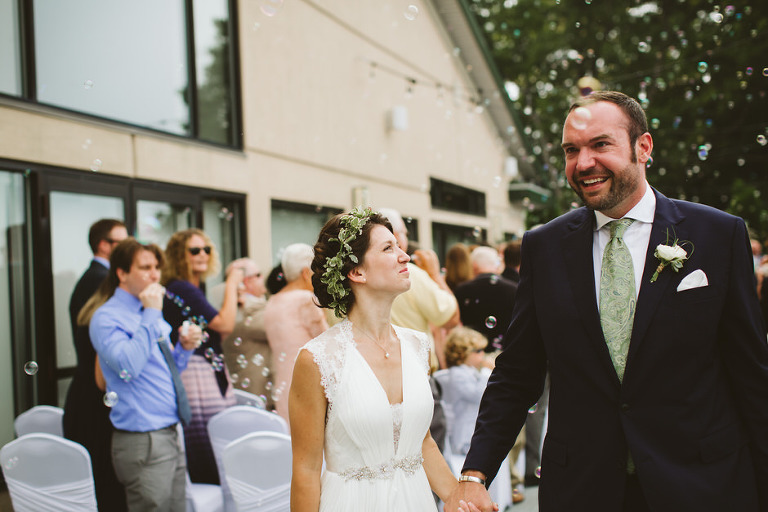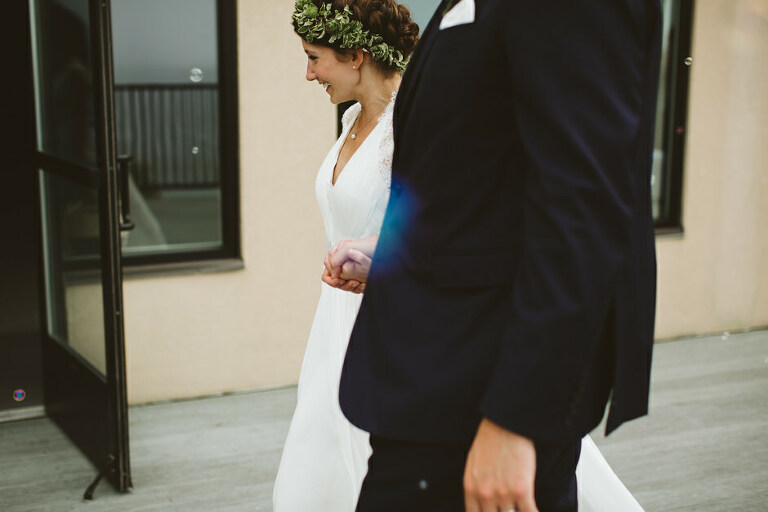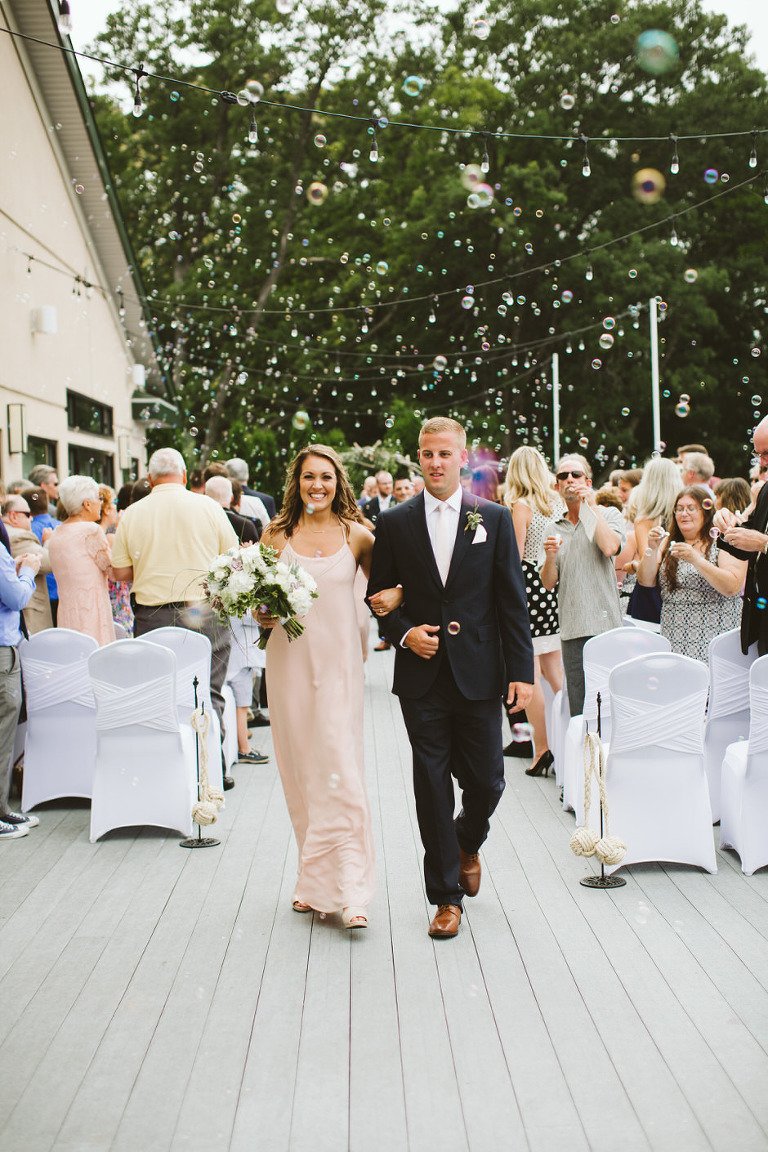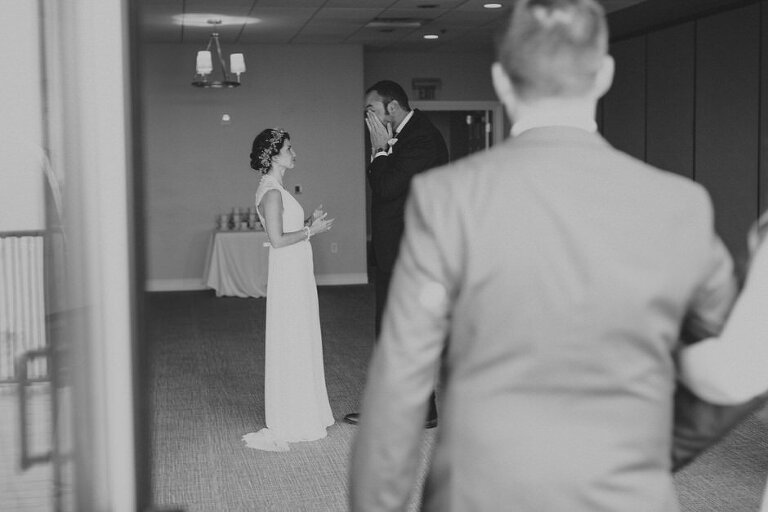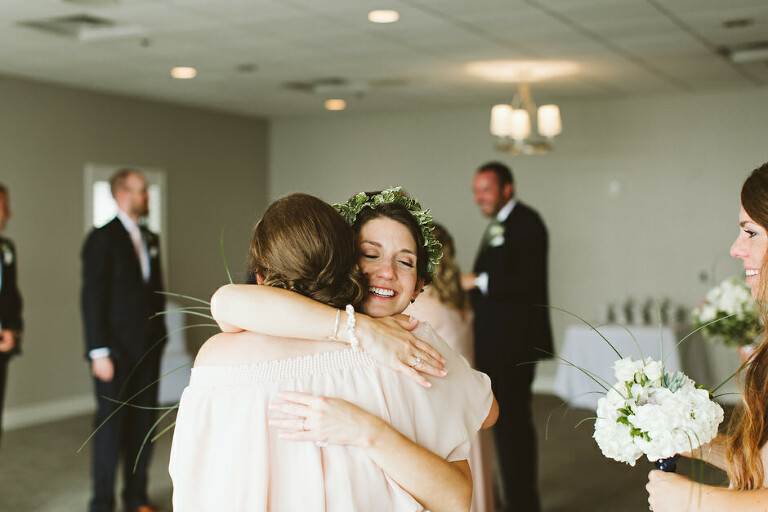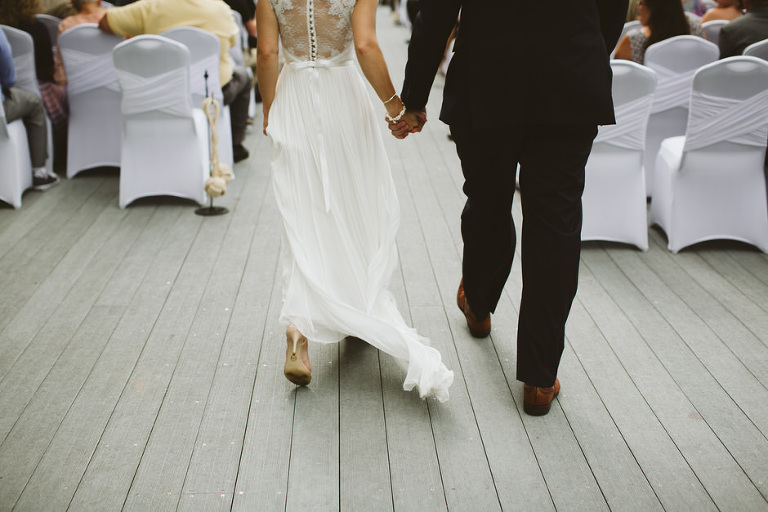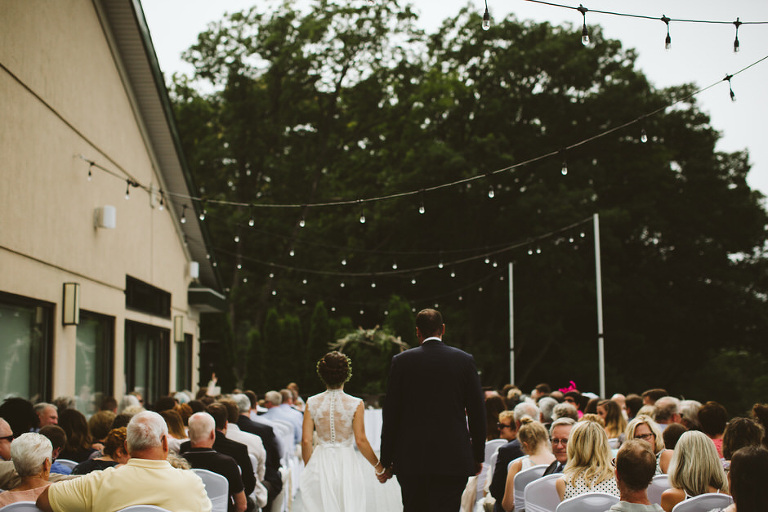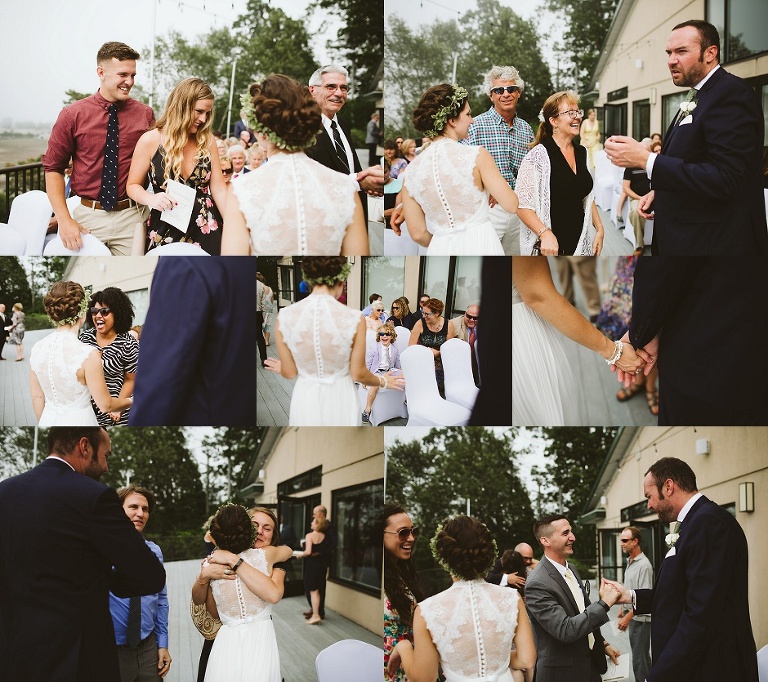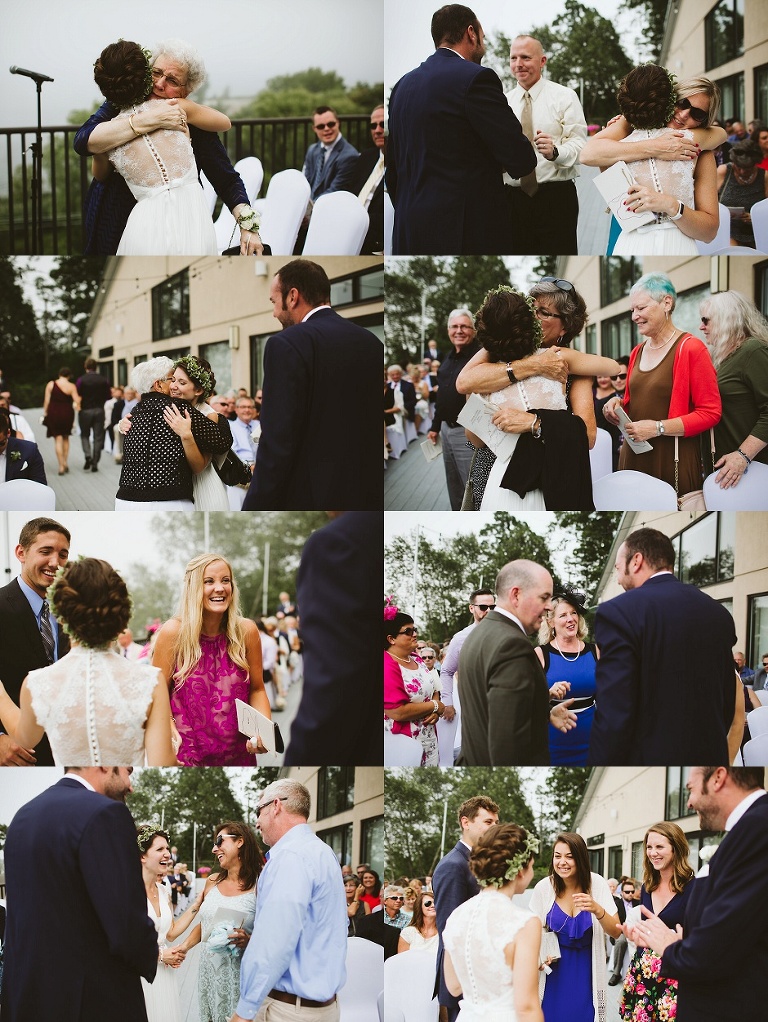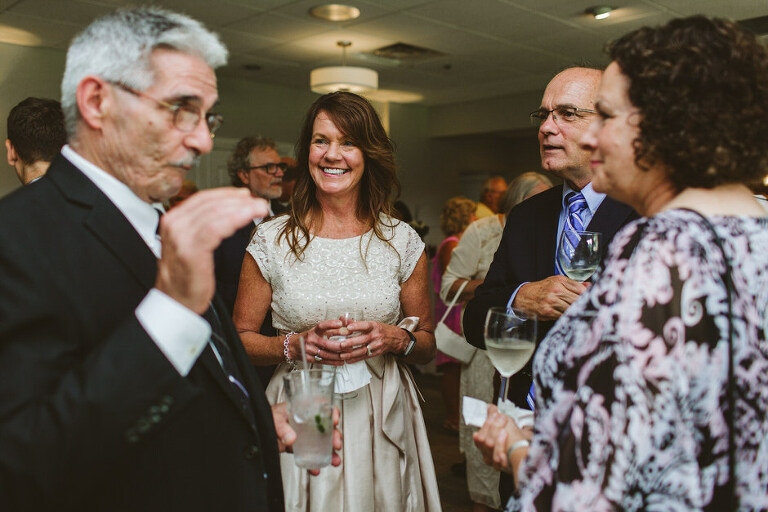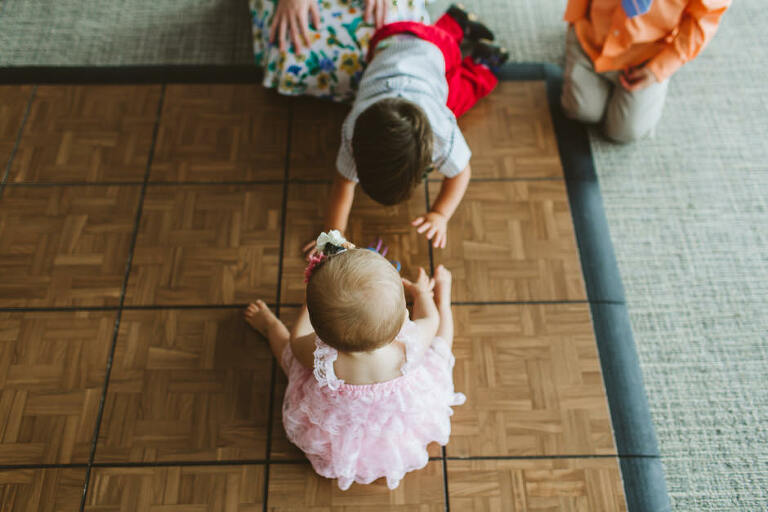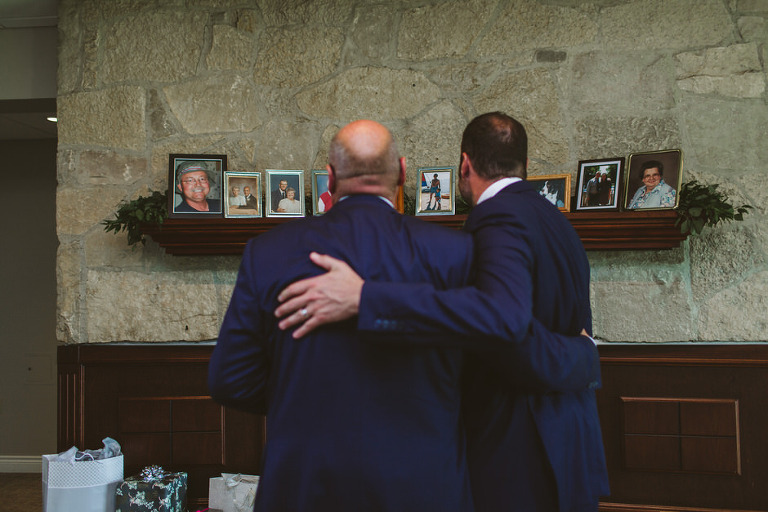 Reception / Dancing / ALL THE FUN: 
Holly is quite the dancer… just ask her to dance in the car for you sometime. A fist pump and head bob is sure to ensue.
Holly and I chose to dance to Queens' "You're My Best Friend" because it's true. I know that there is no one on the face of the planet that knows me more fully, for better or worse, than Holly. She still loves me regardless, and I her. I believe that to be the true definition of love and friendship.
PS. Holly & I had a choreographed dance all set for that evening and bailed at the last minute… There is no reason for stress on your wedding day!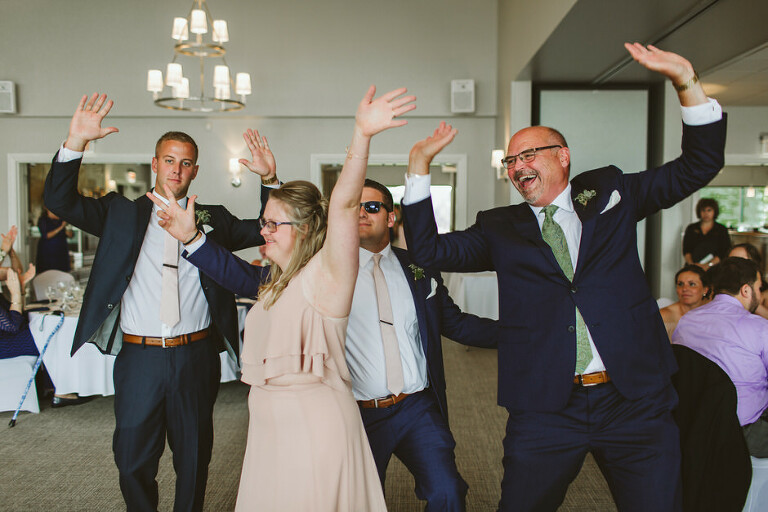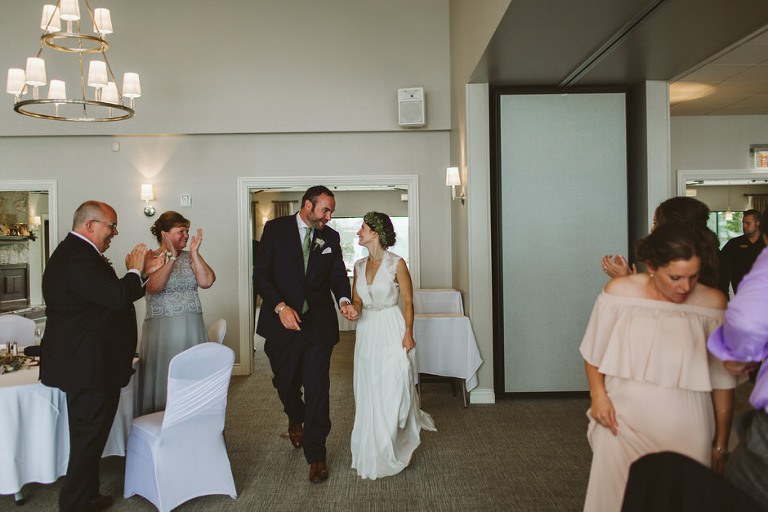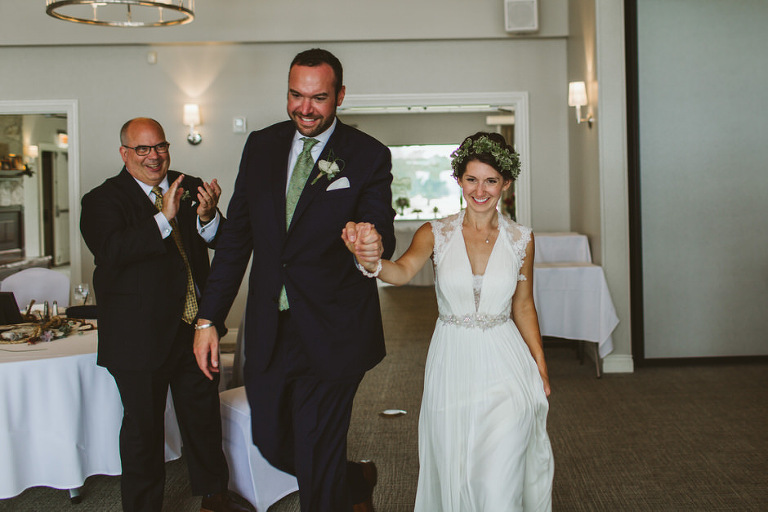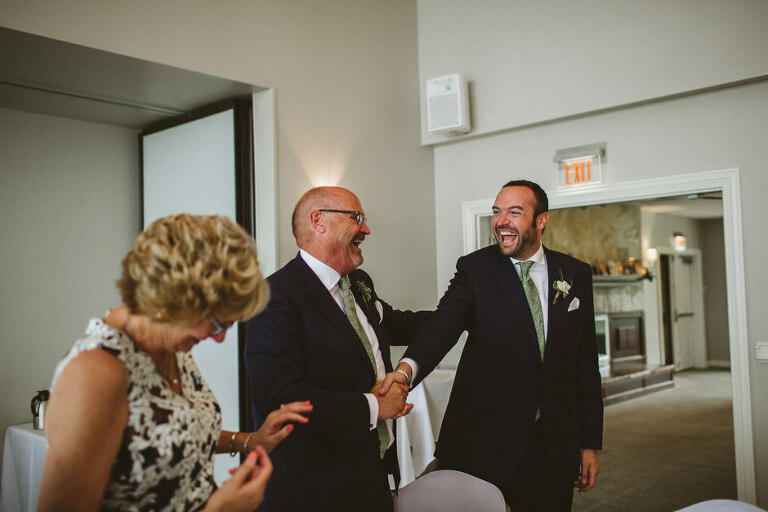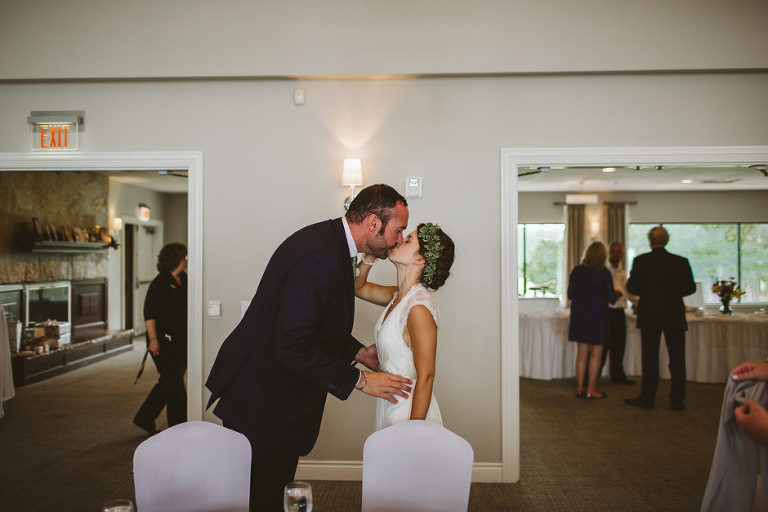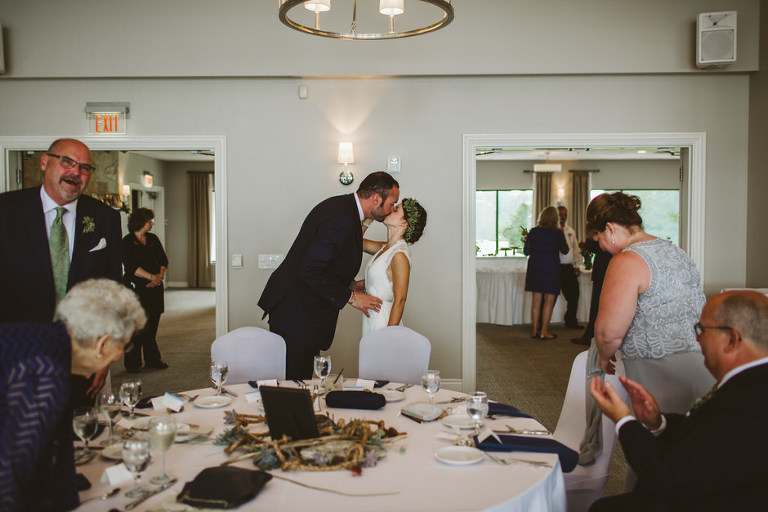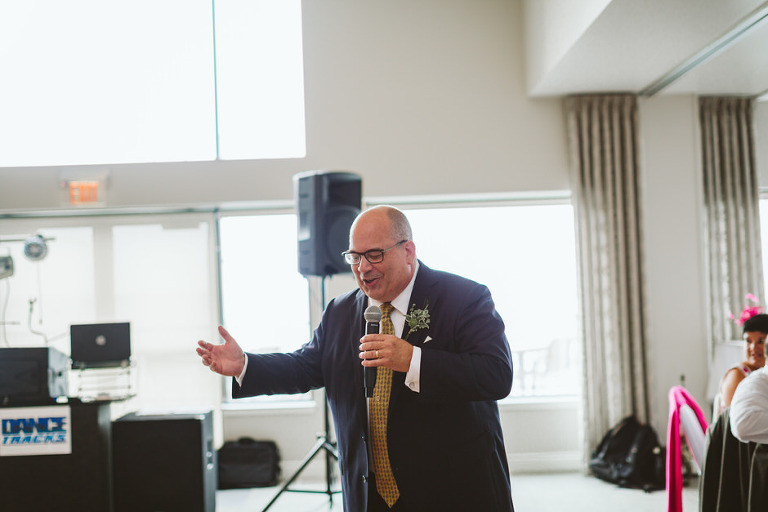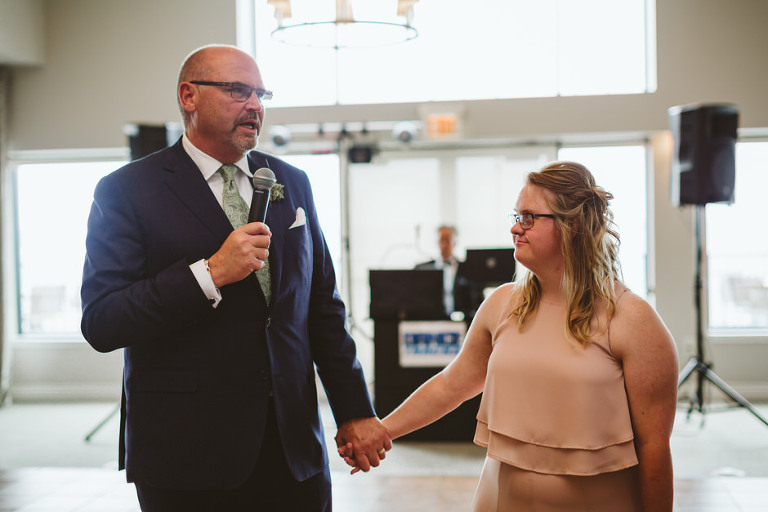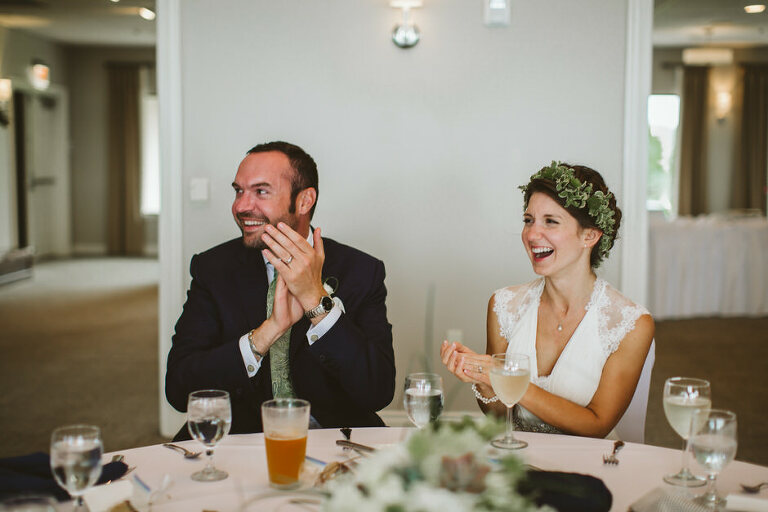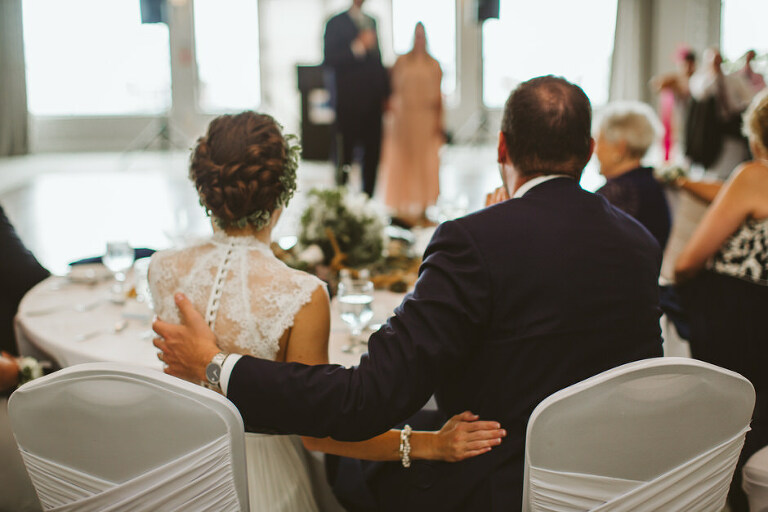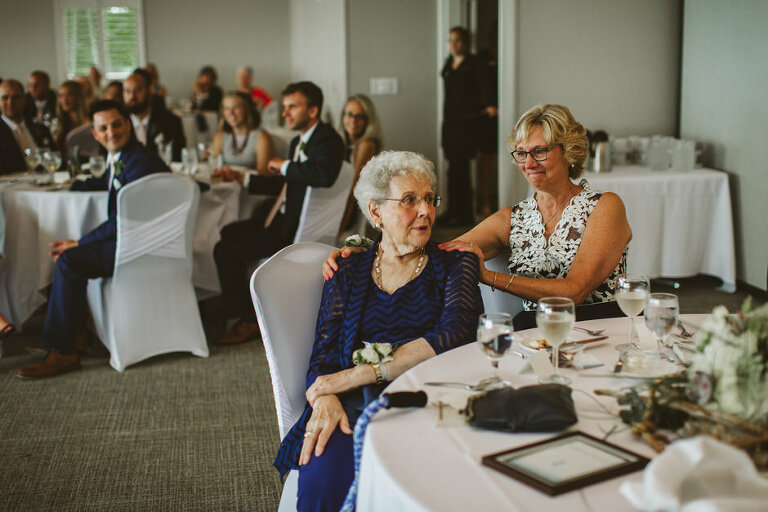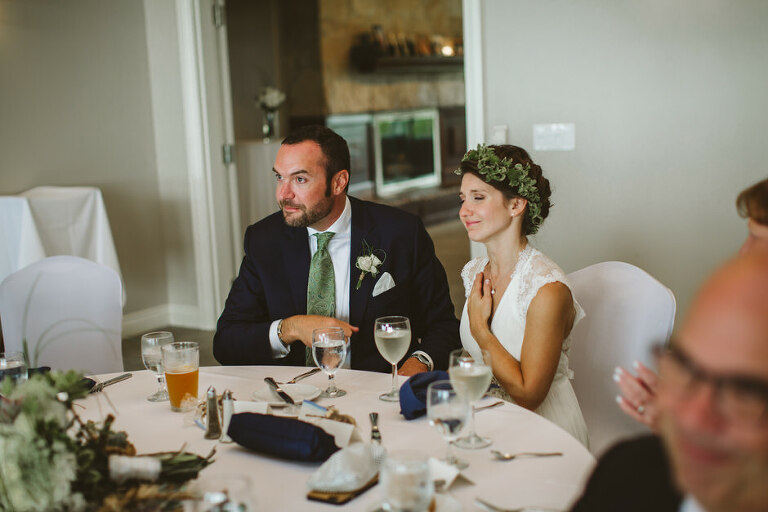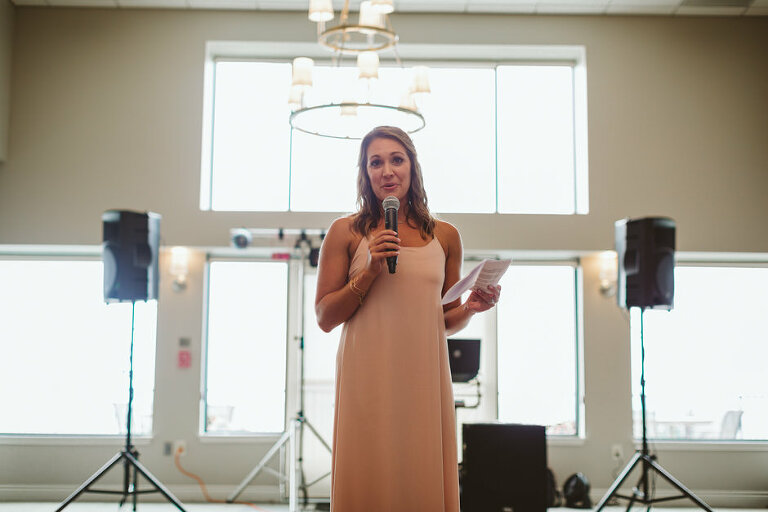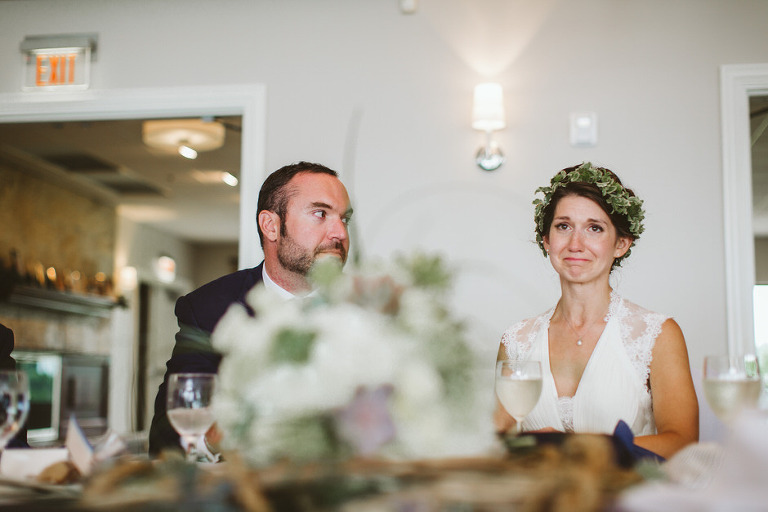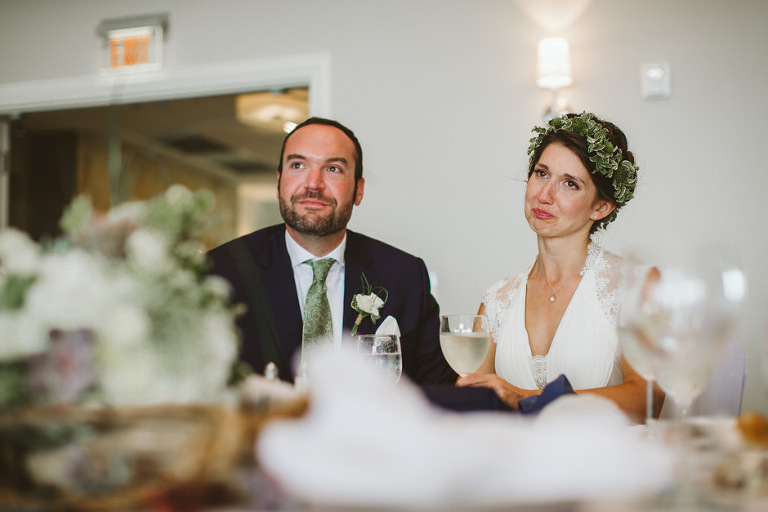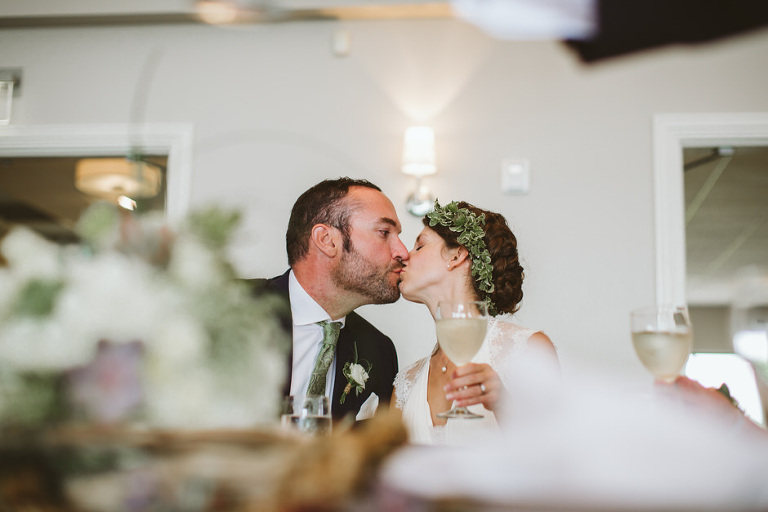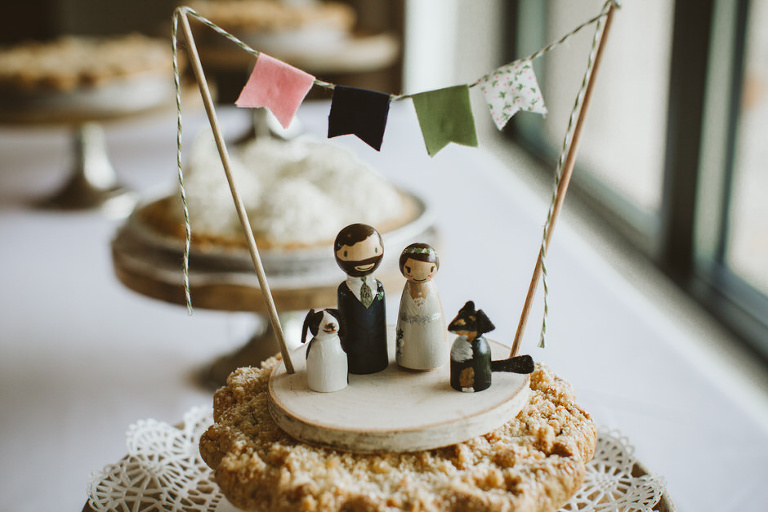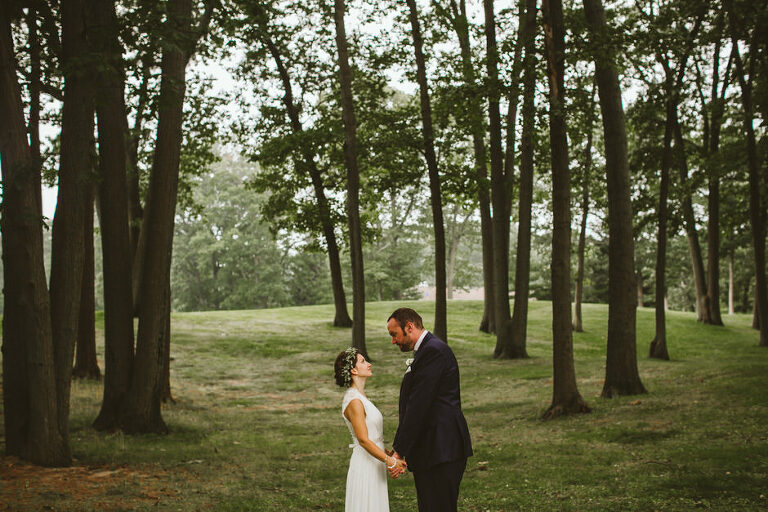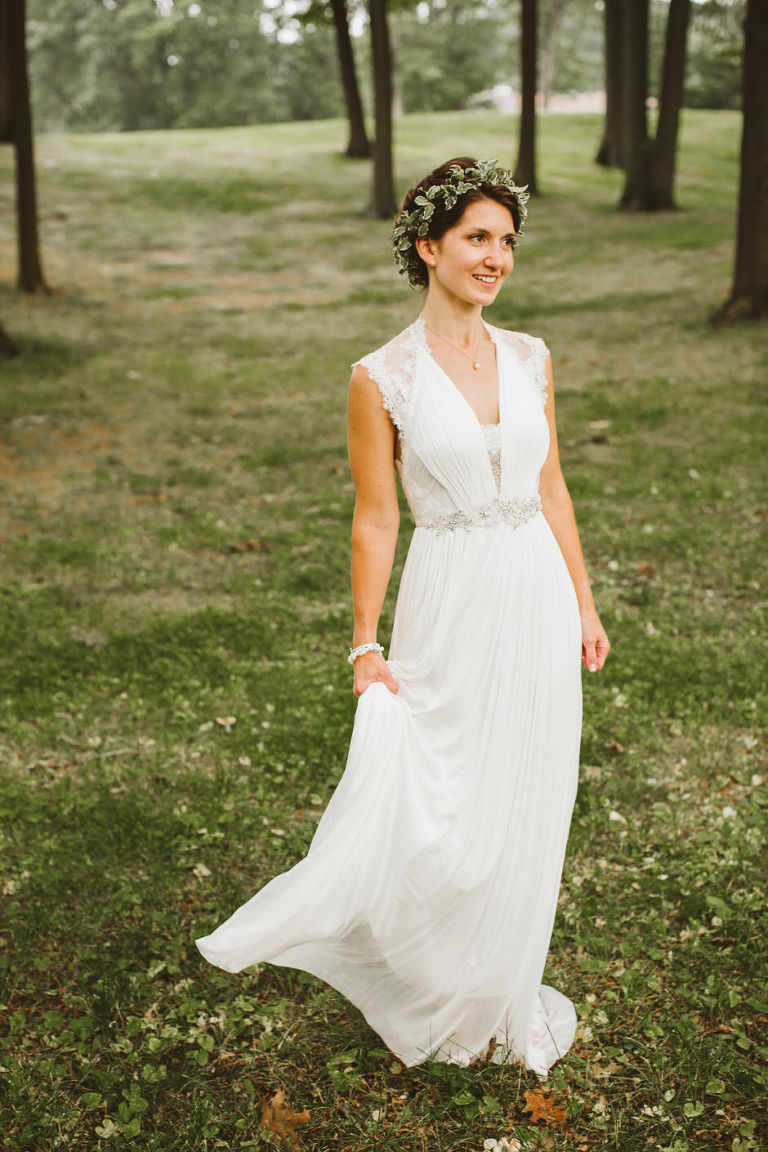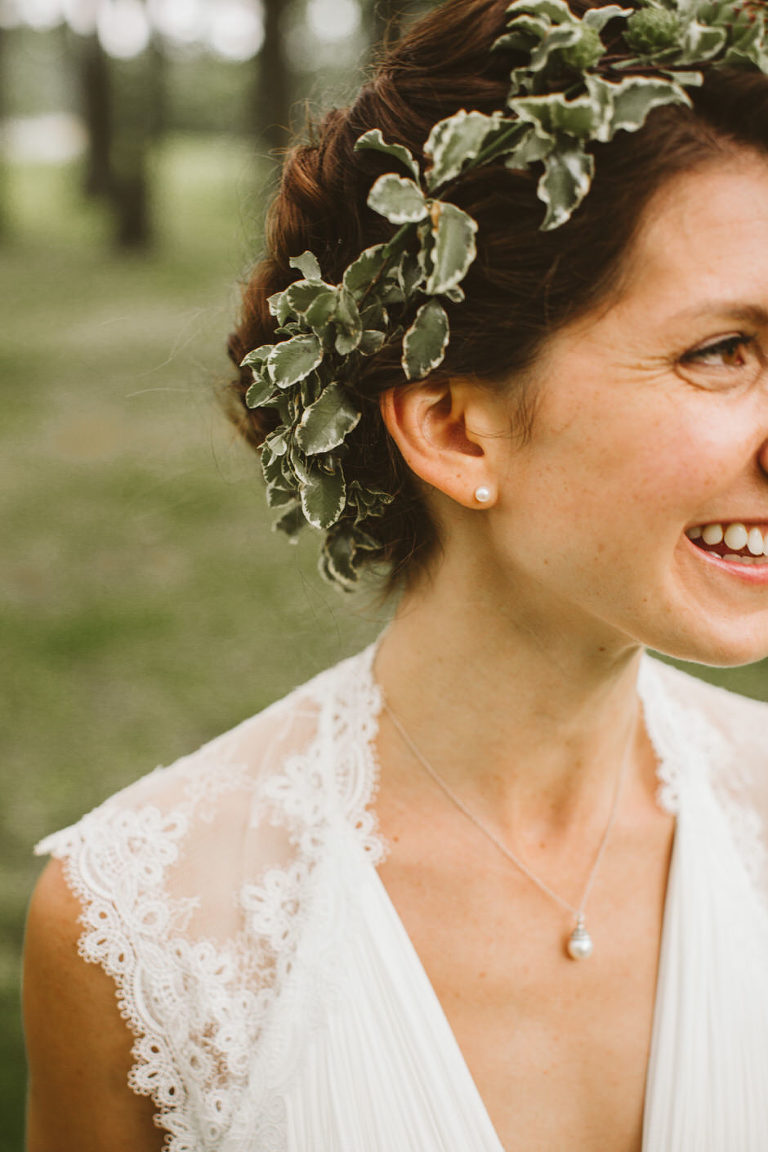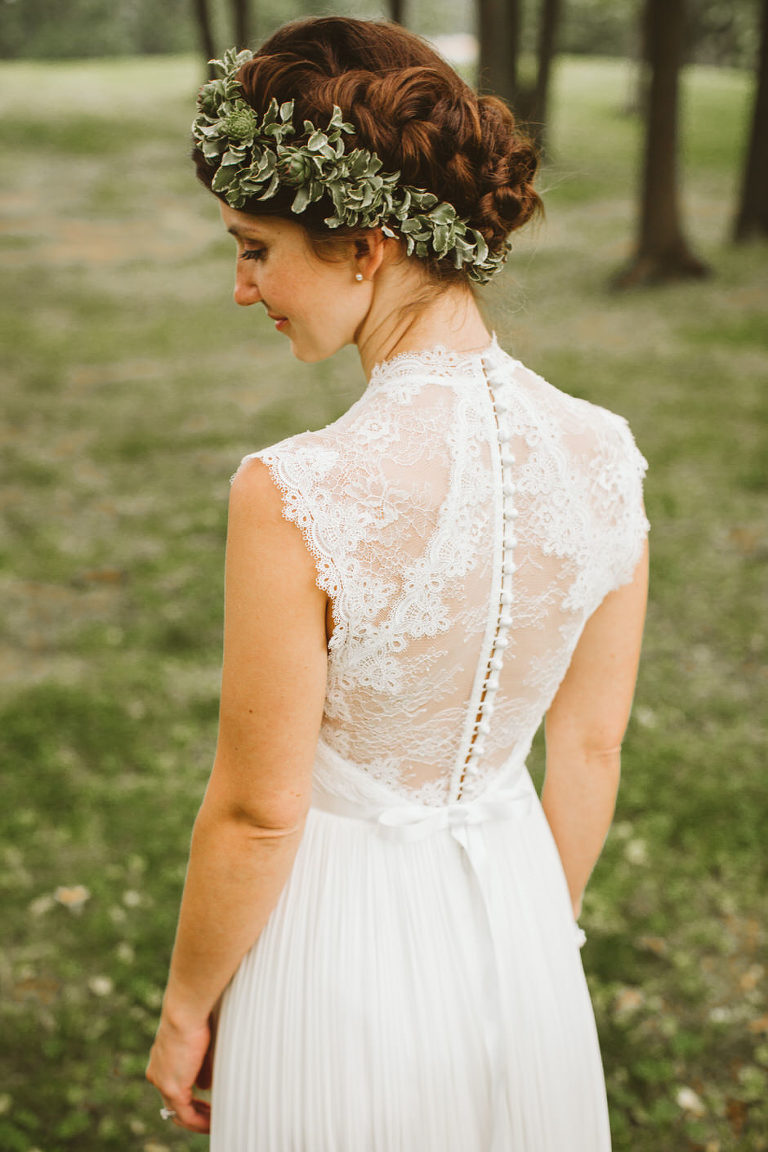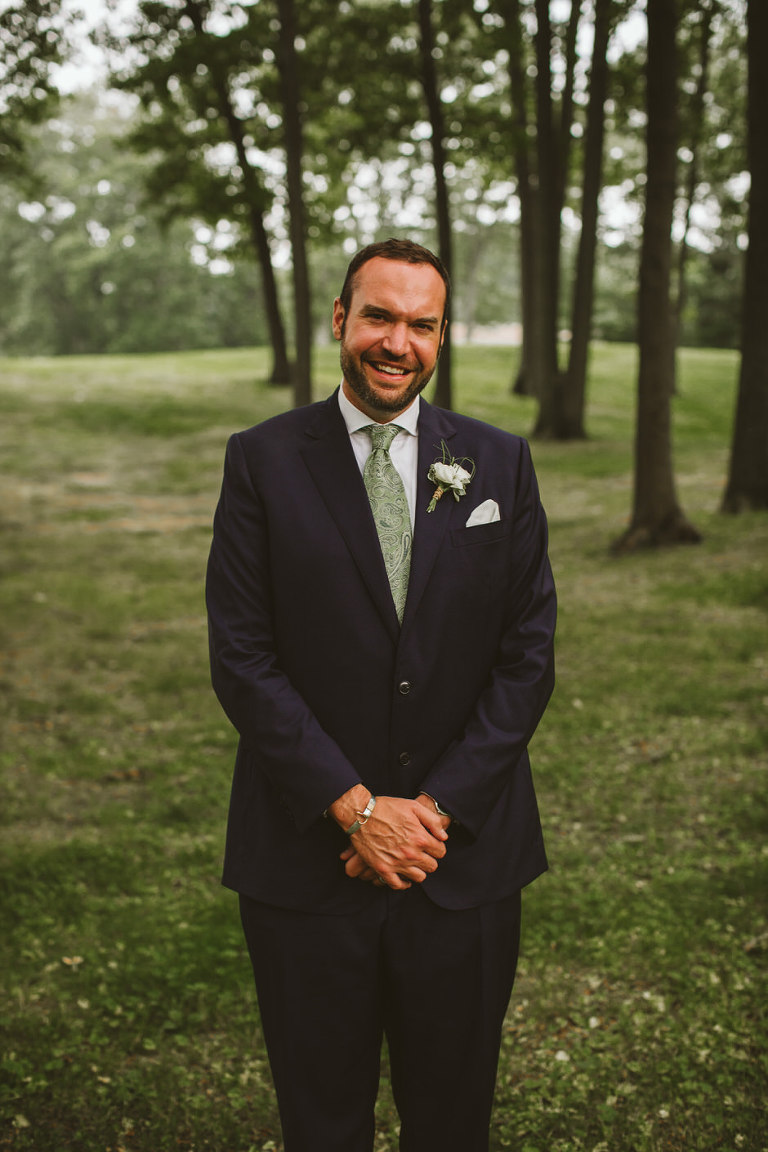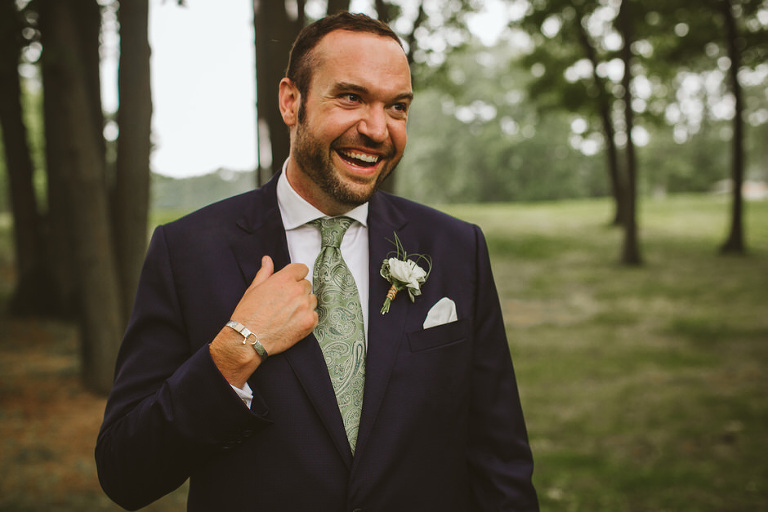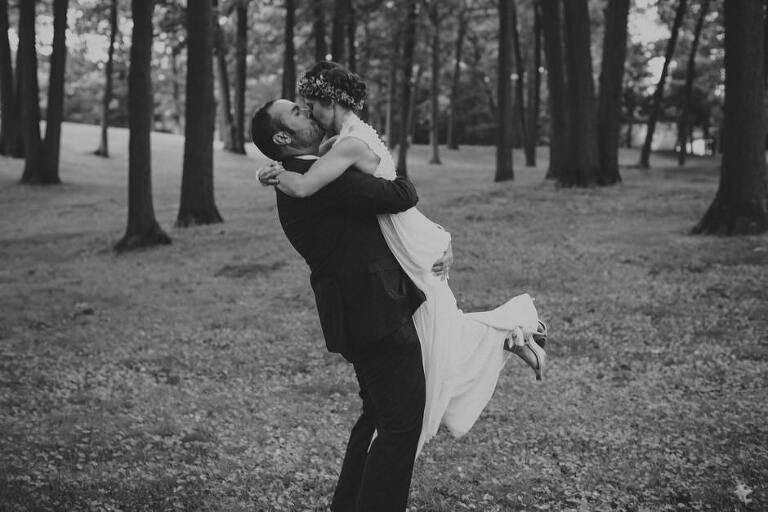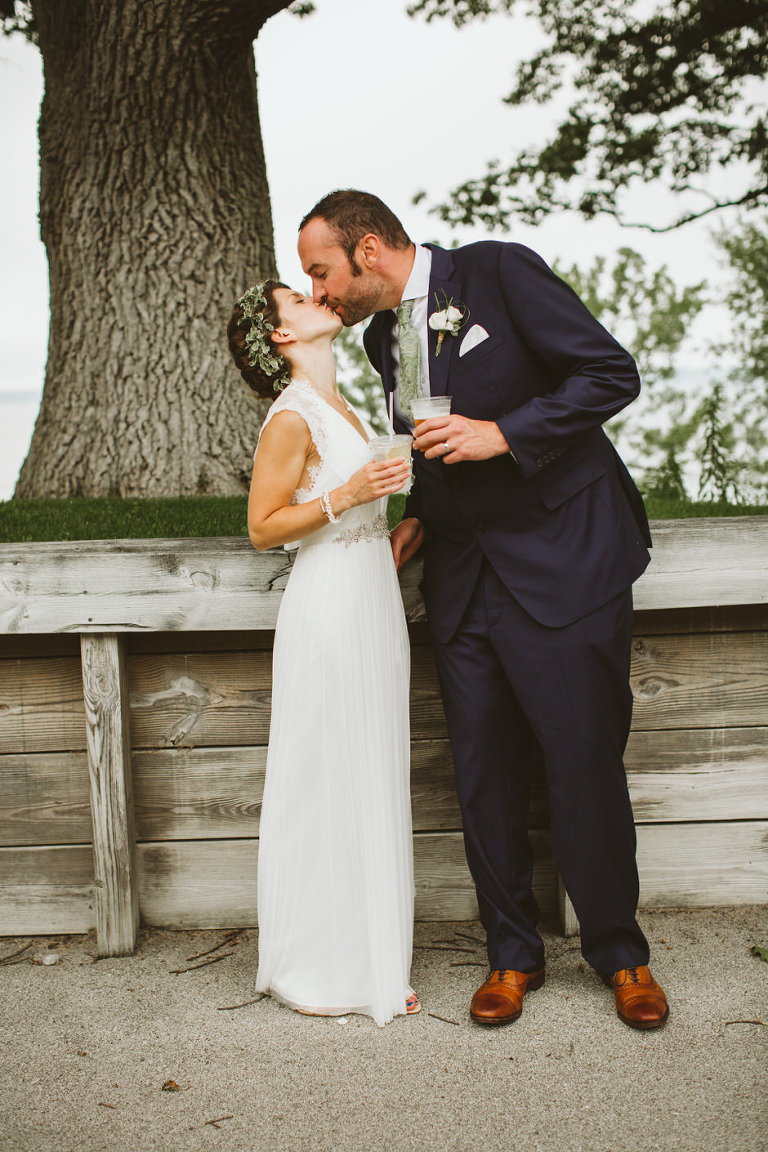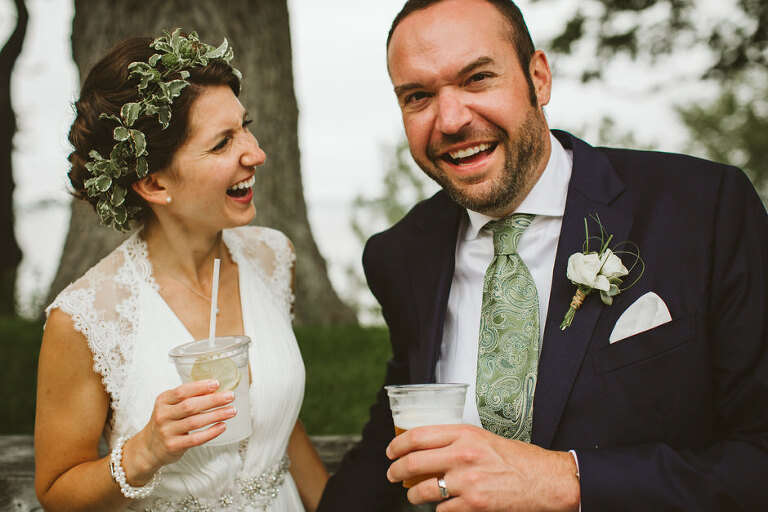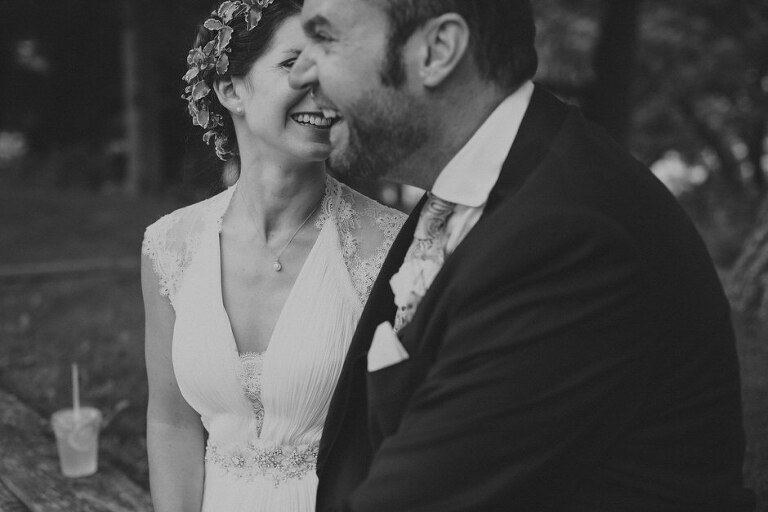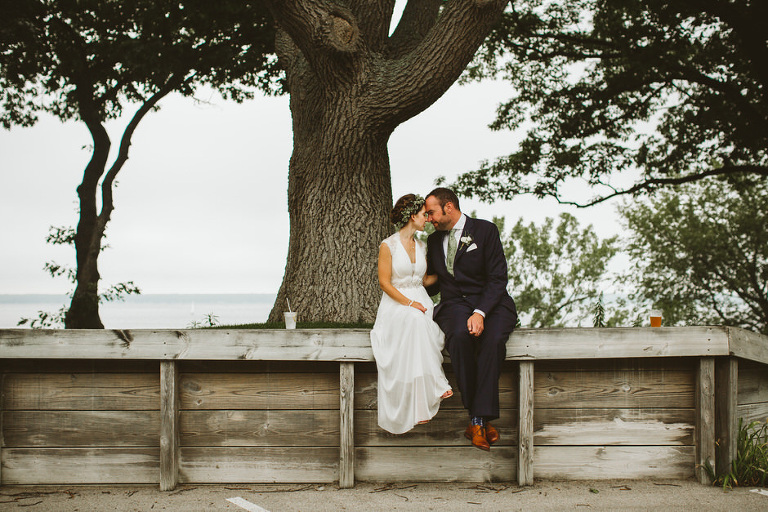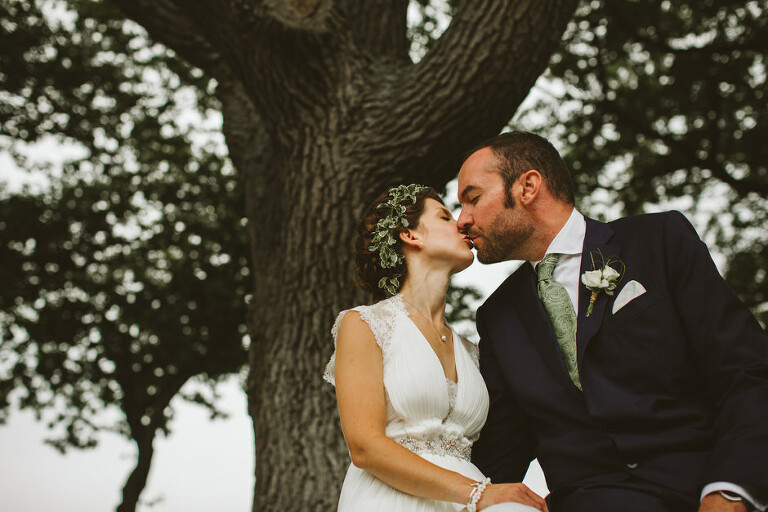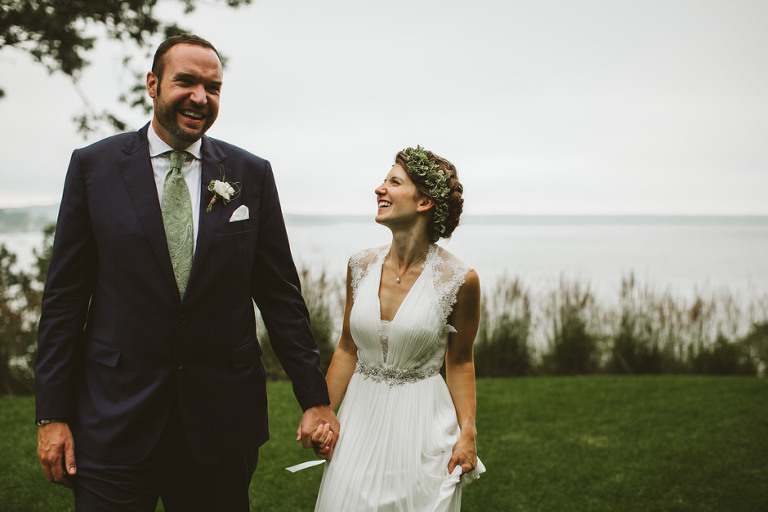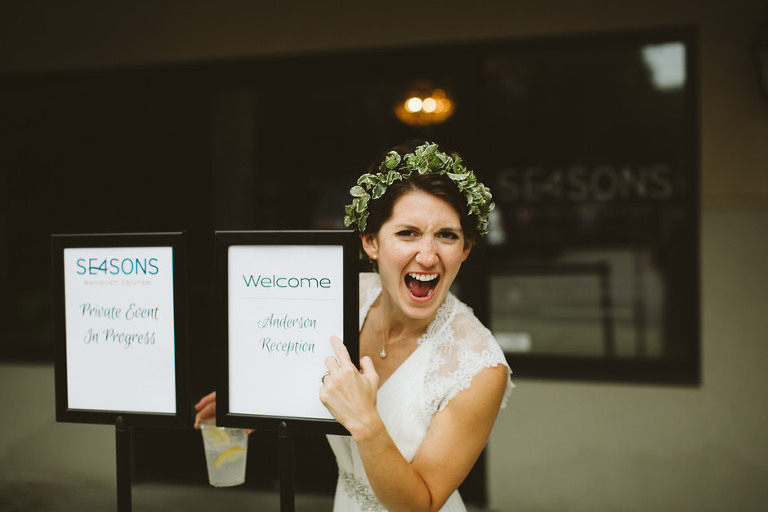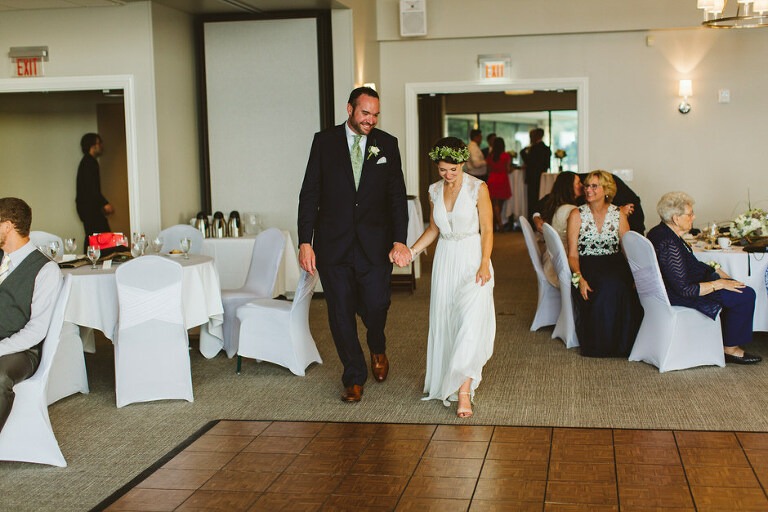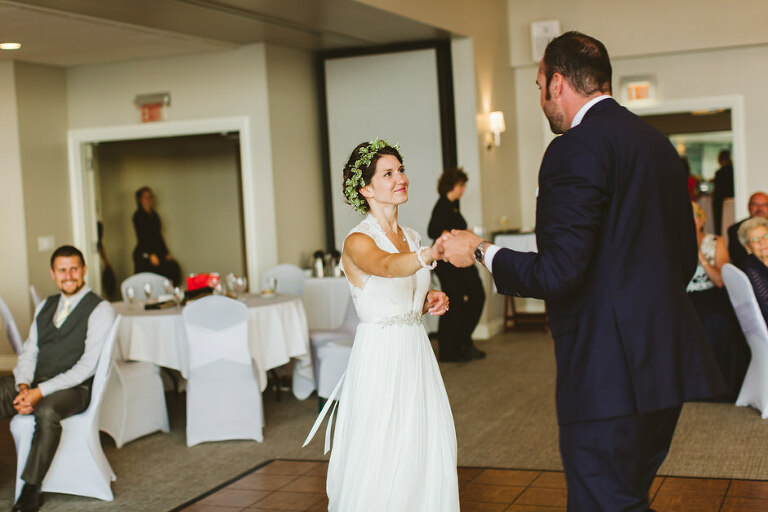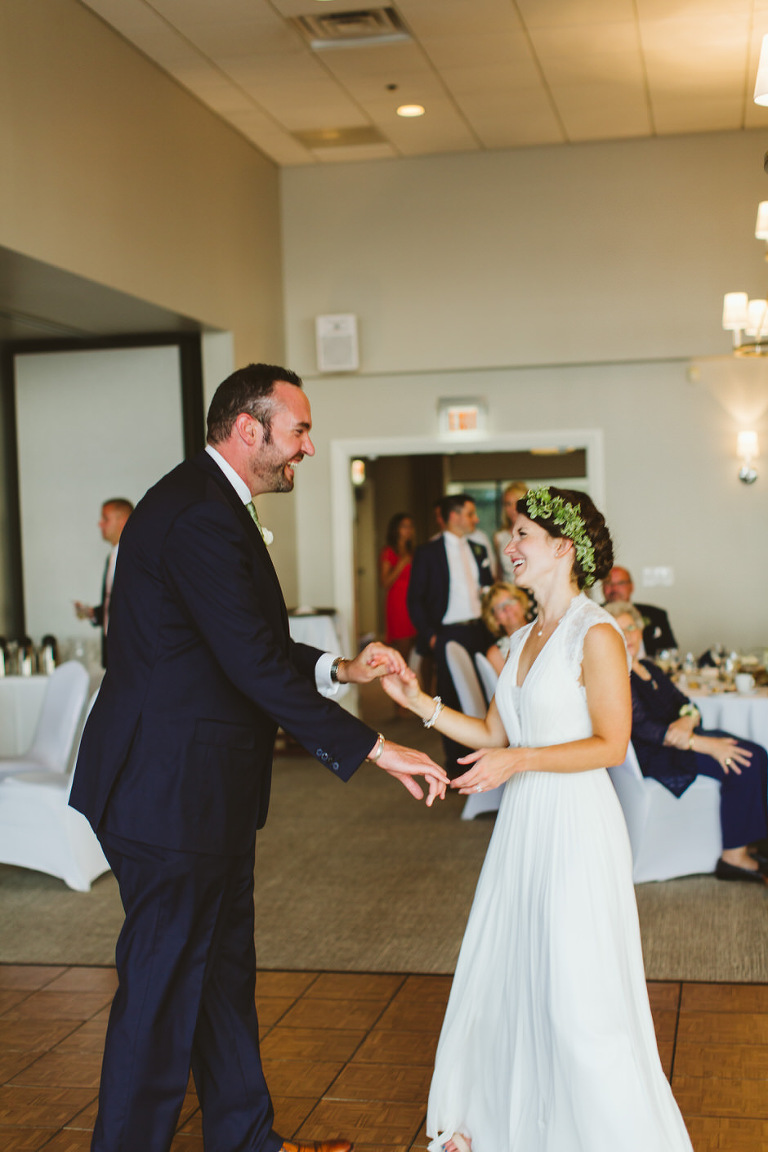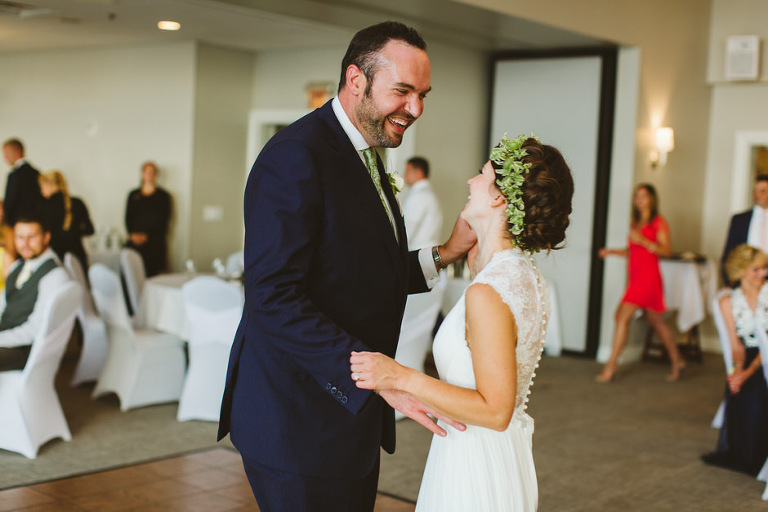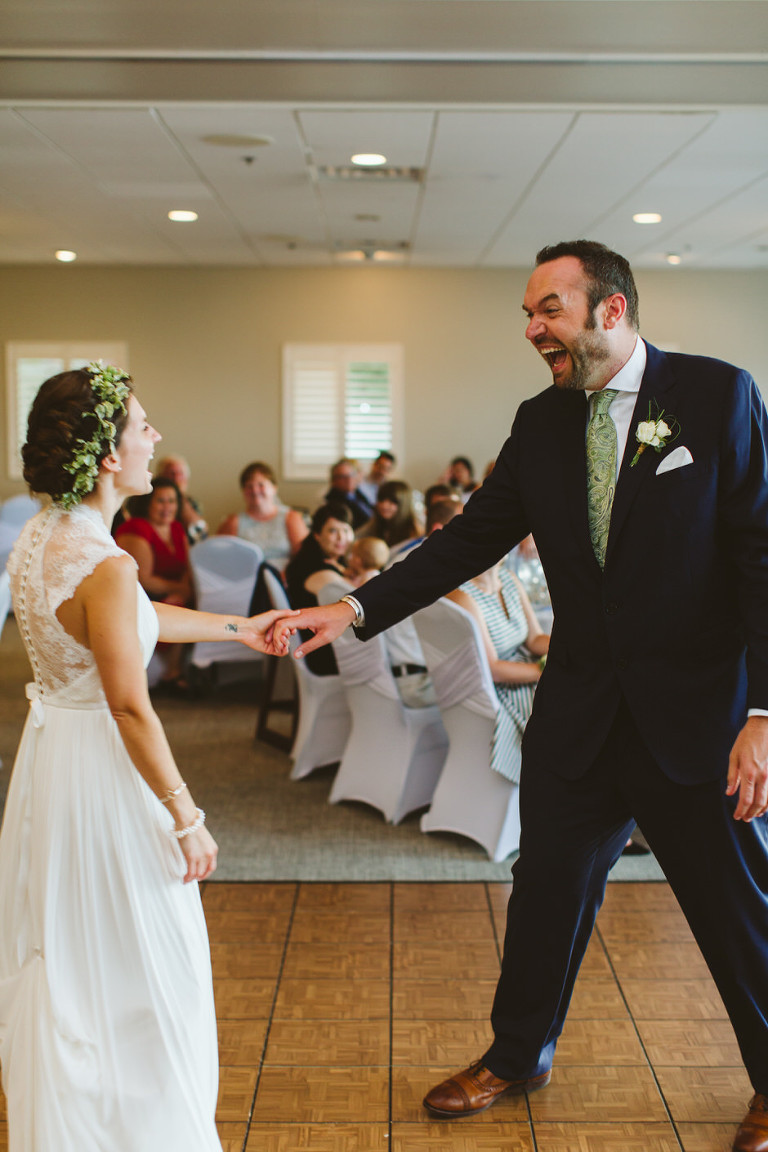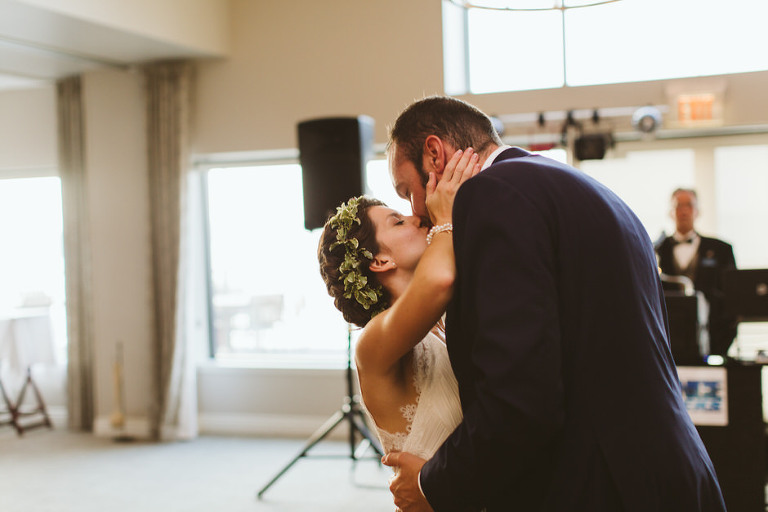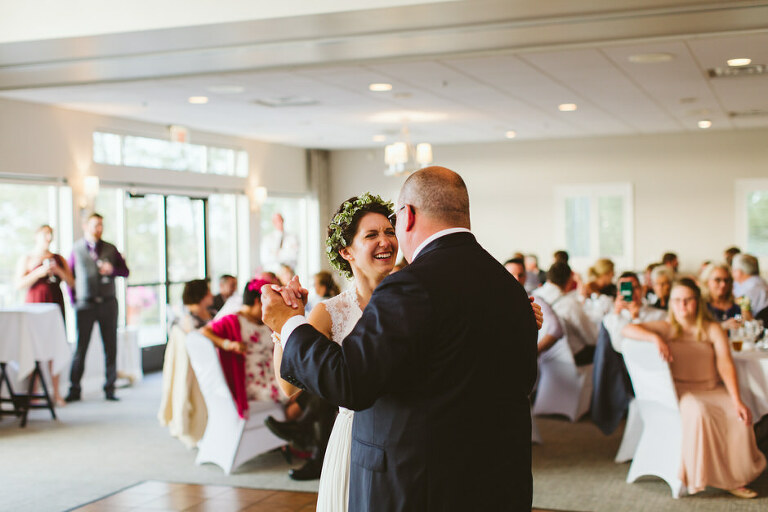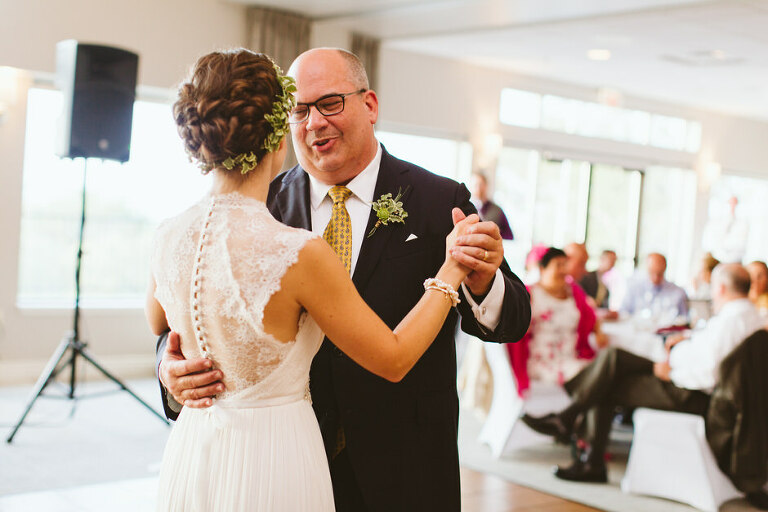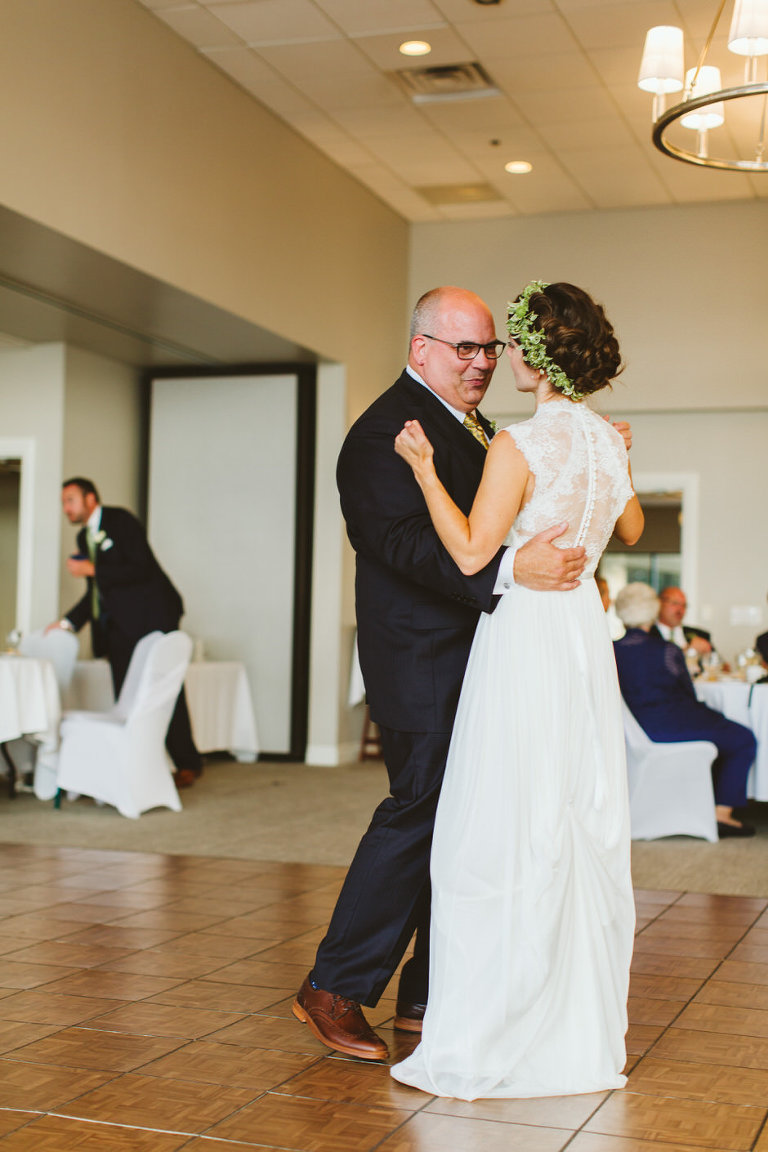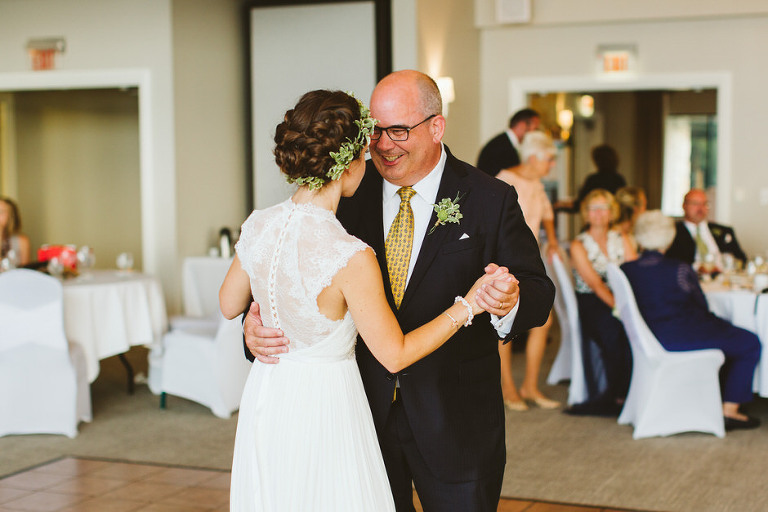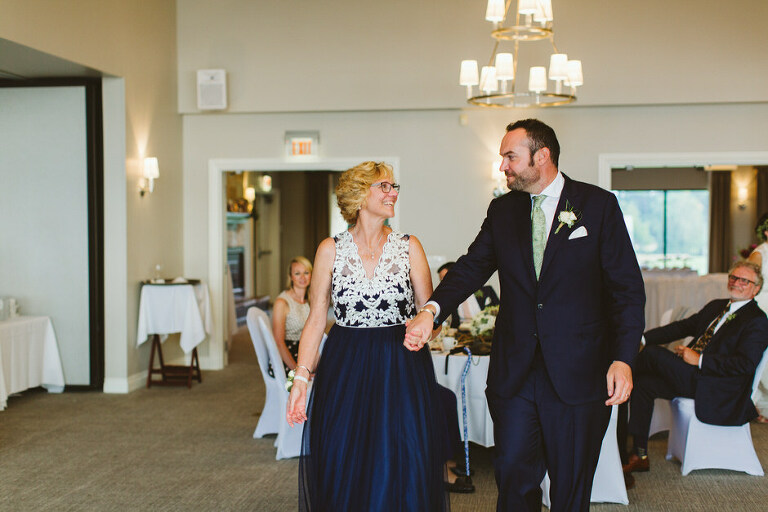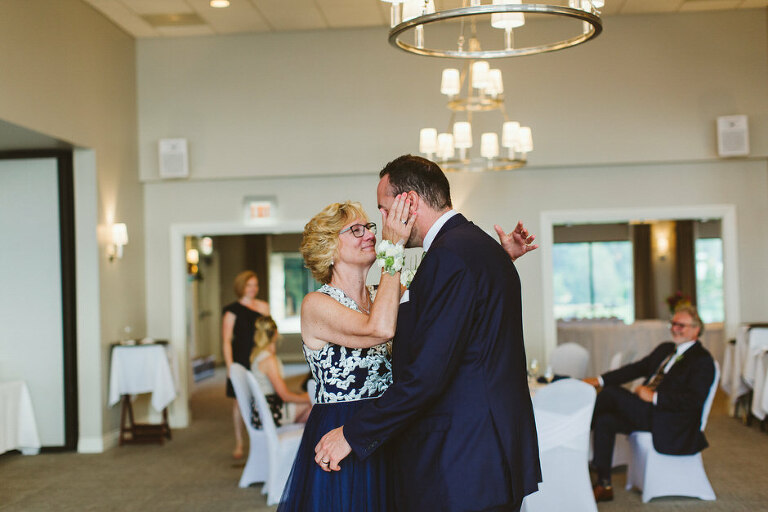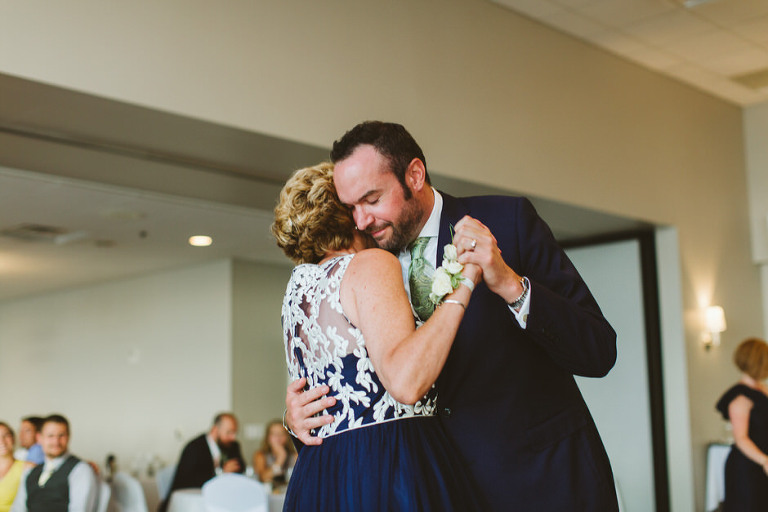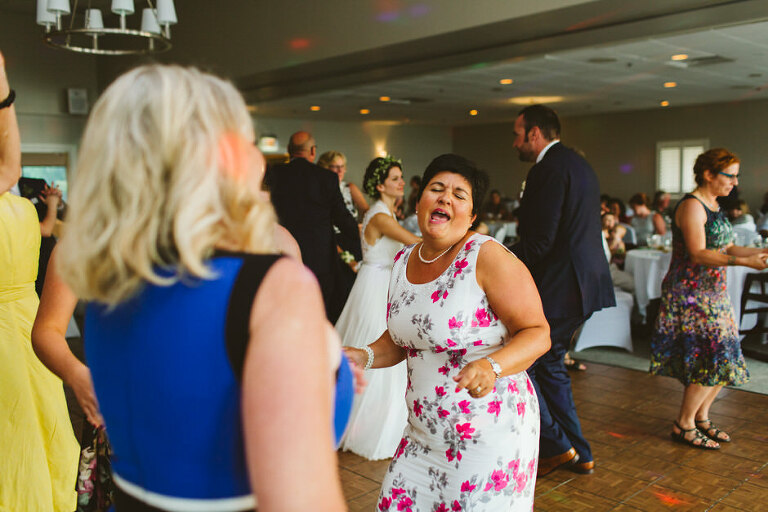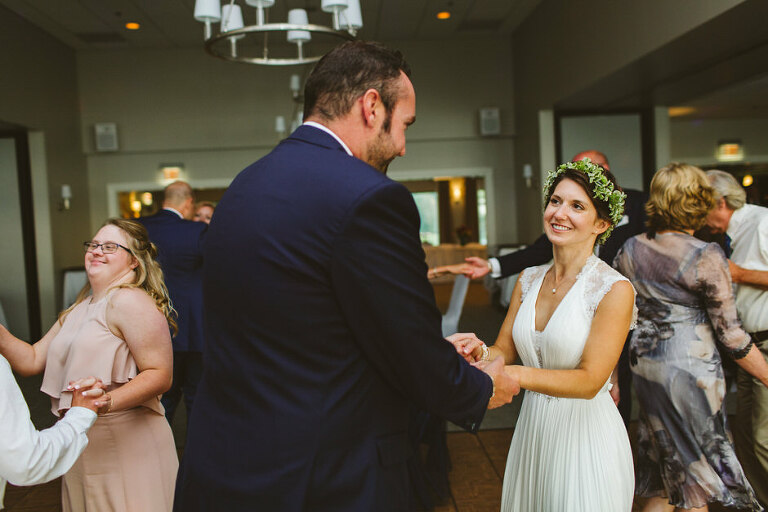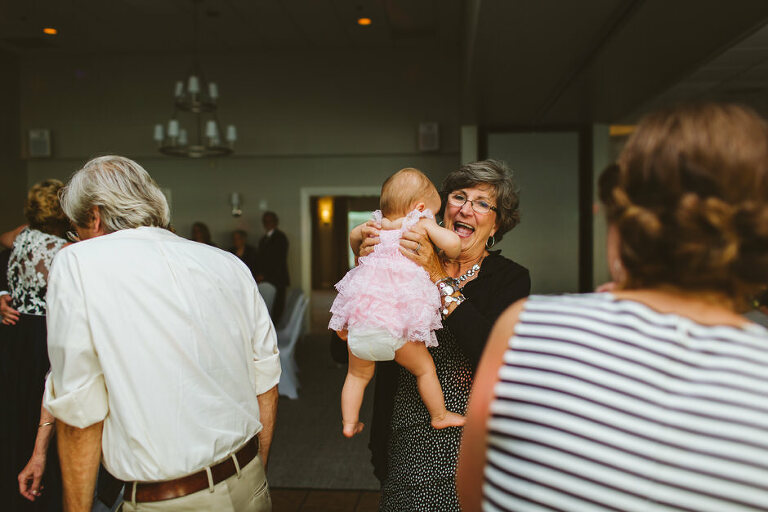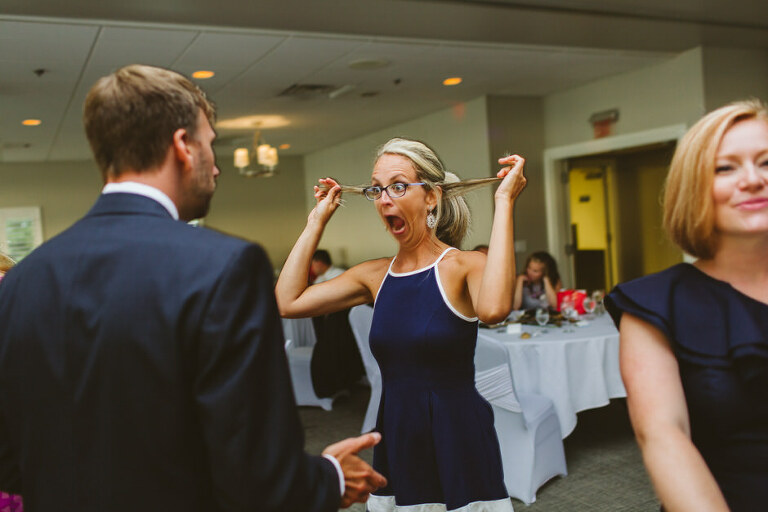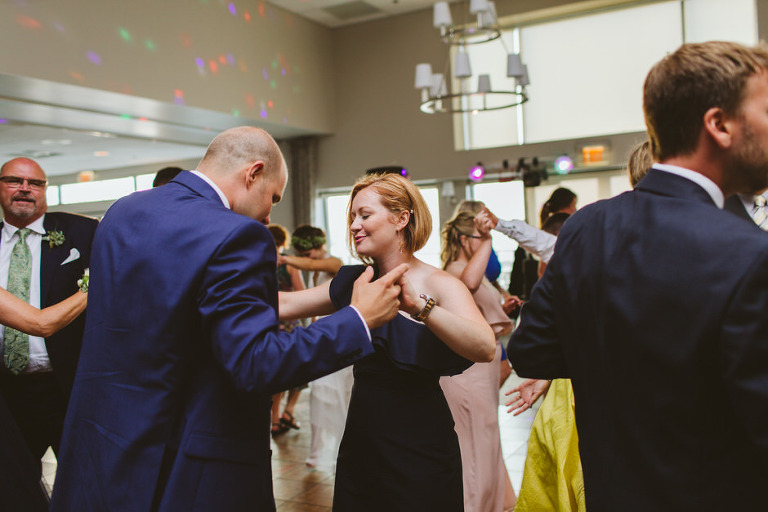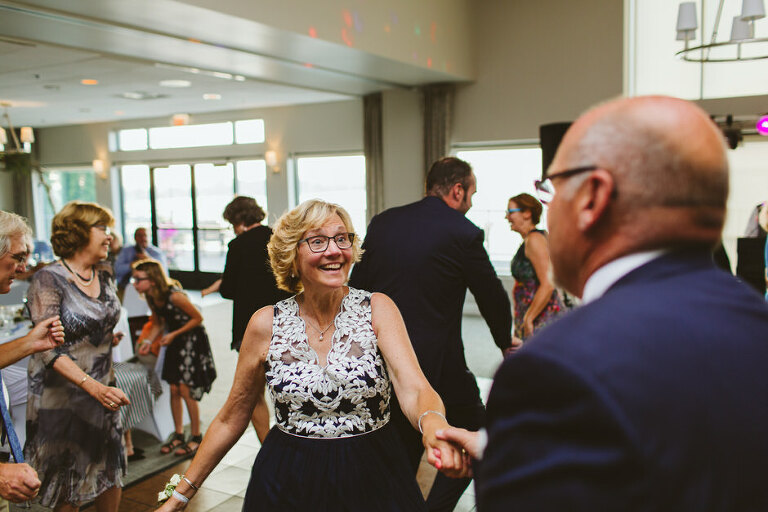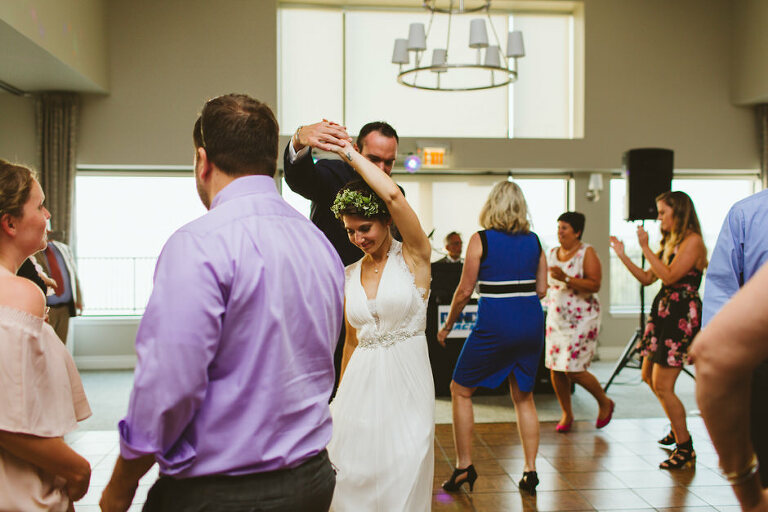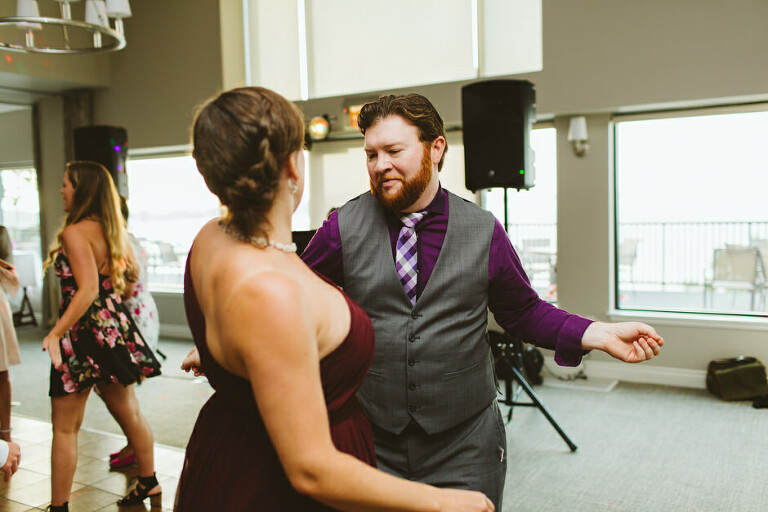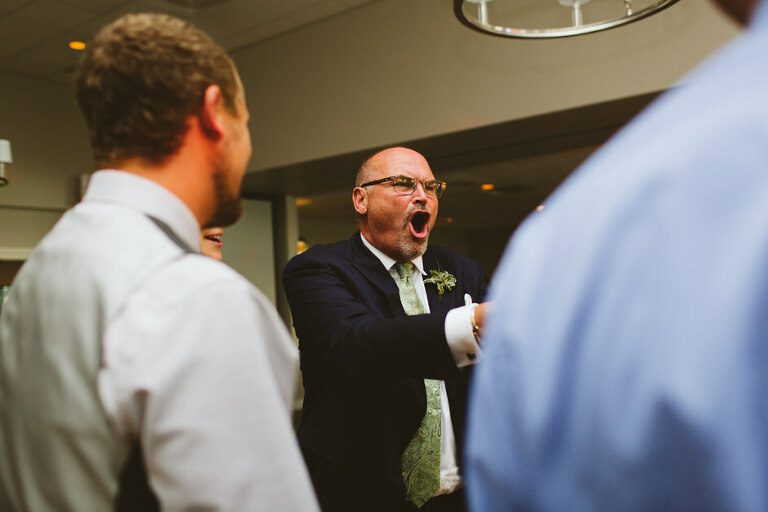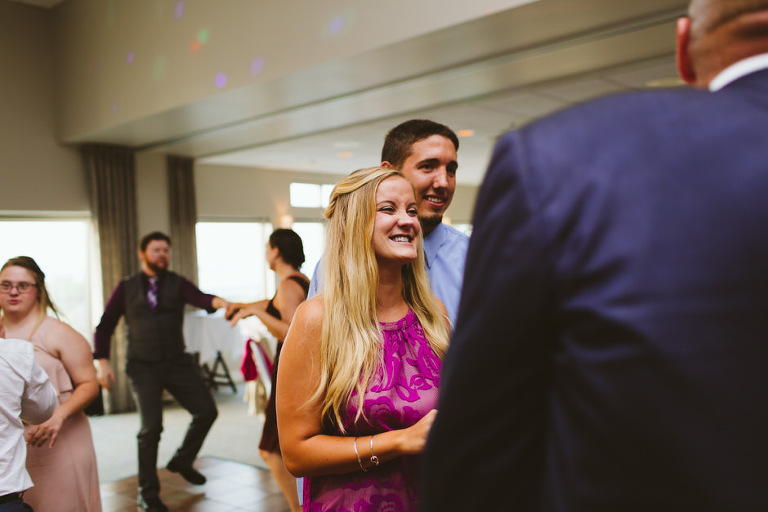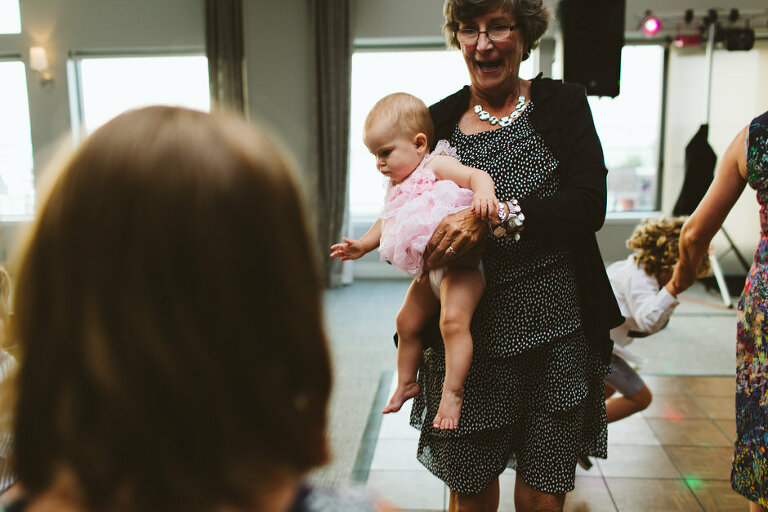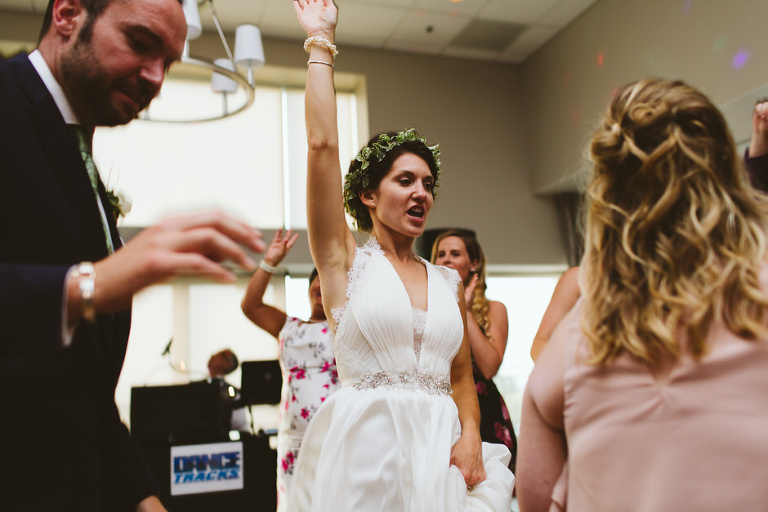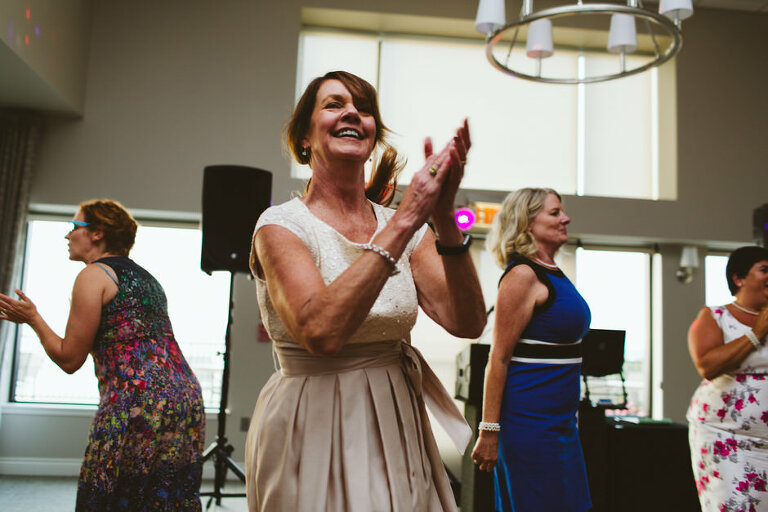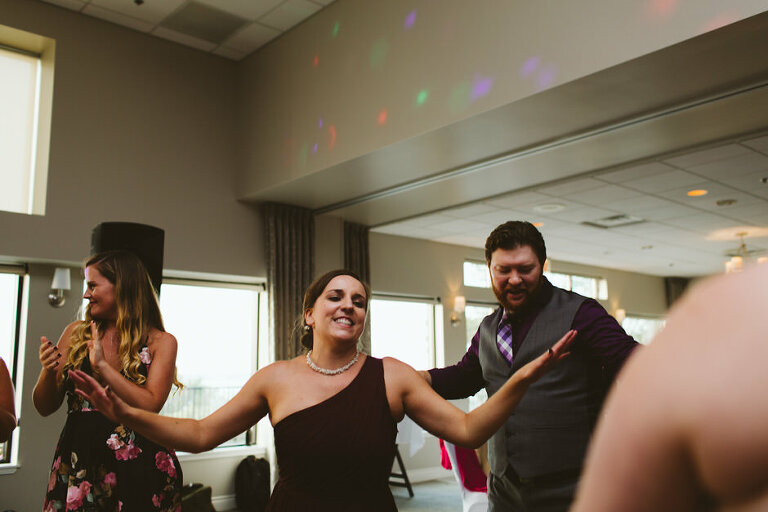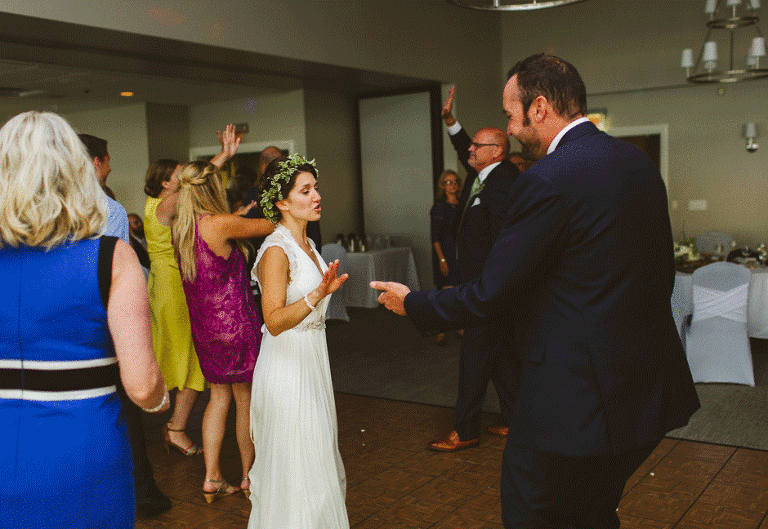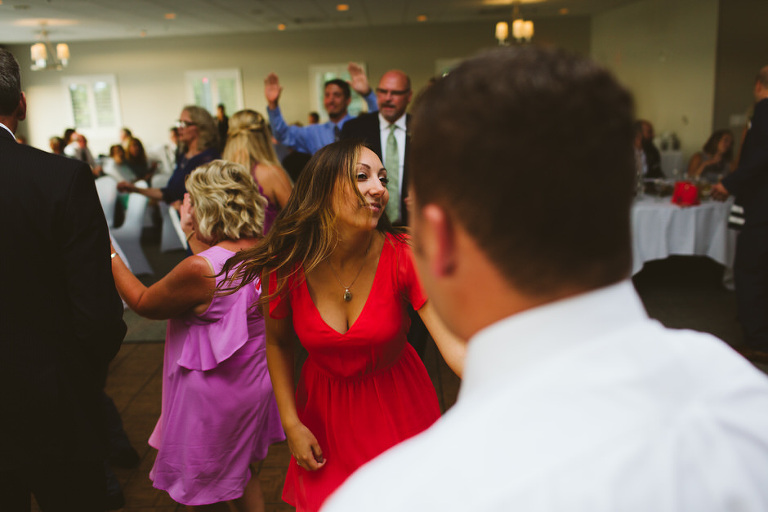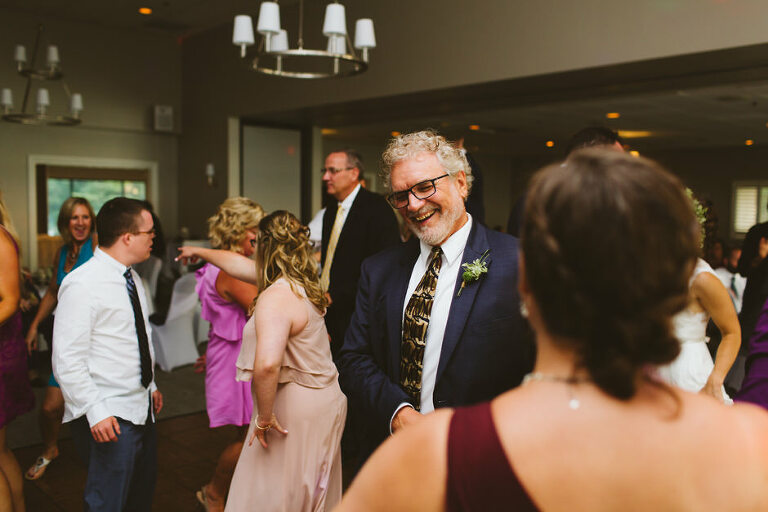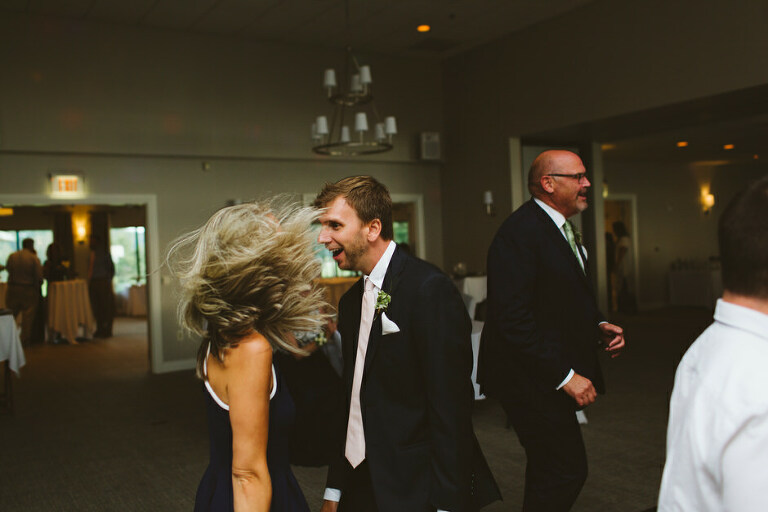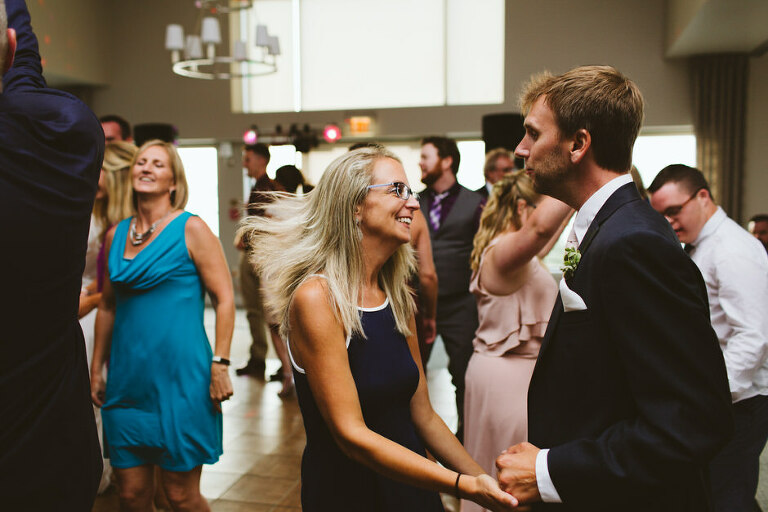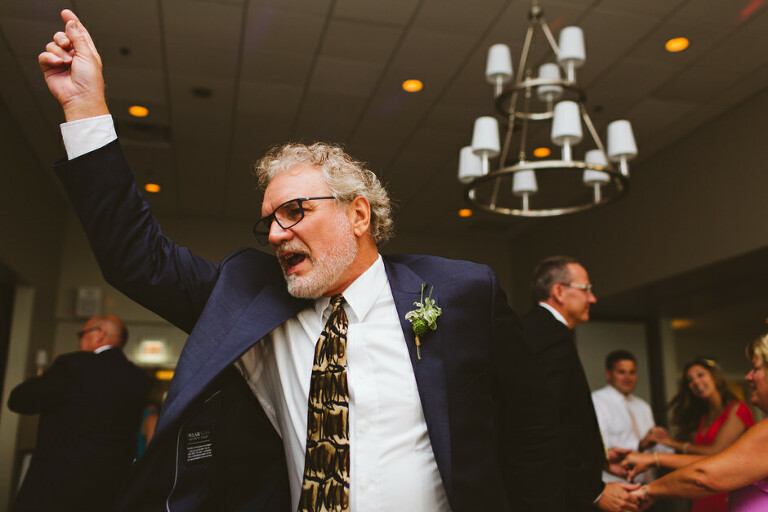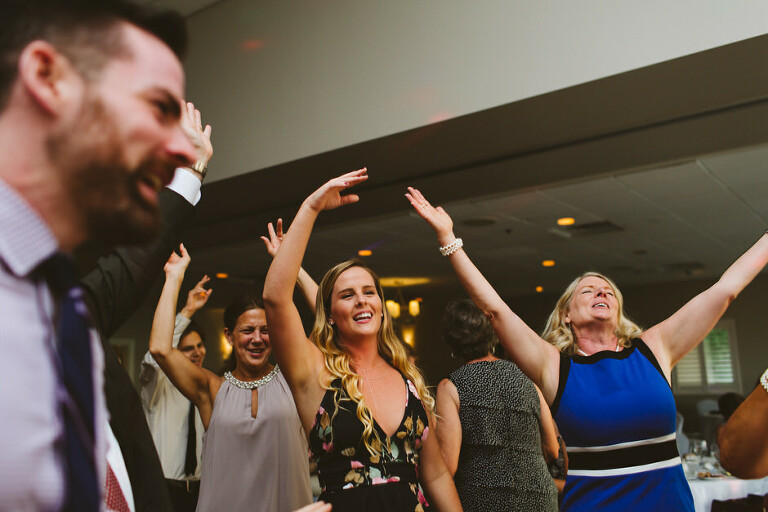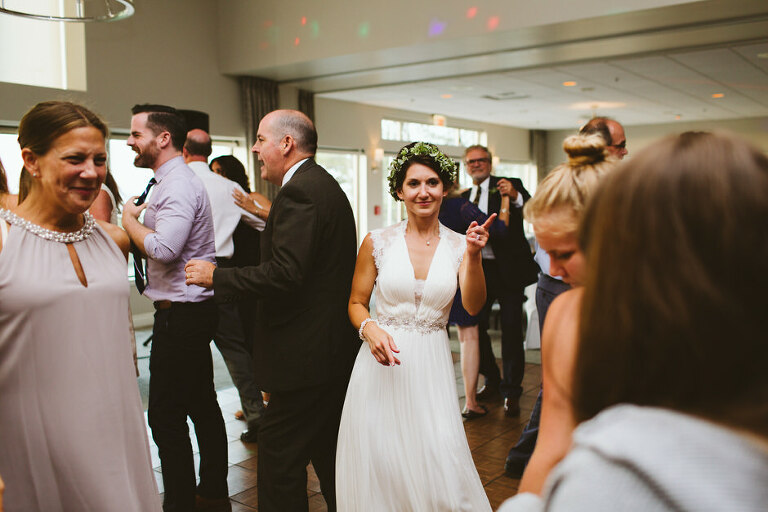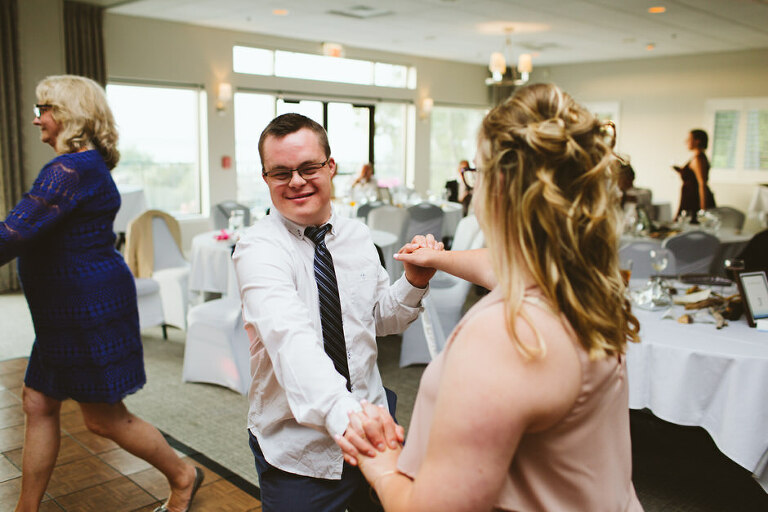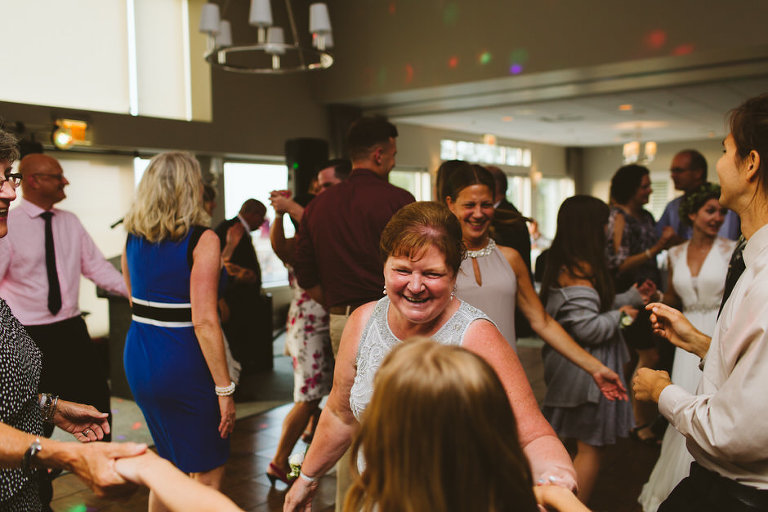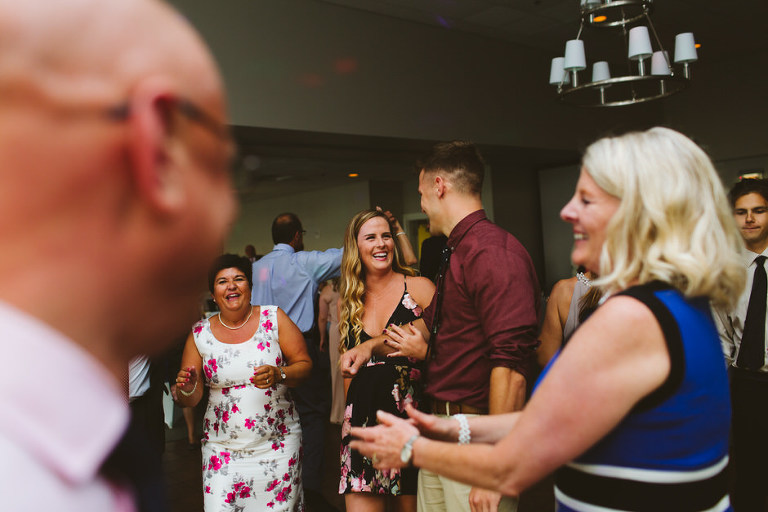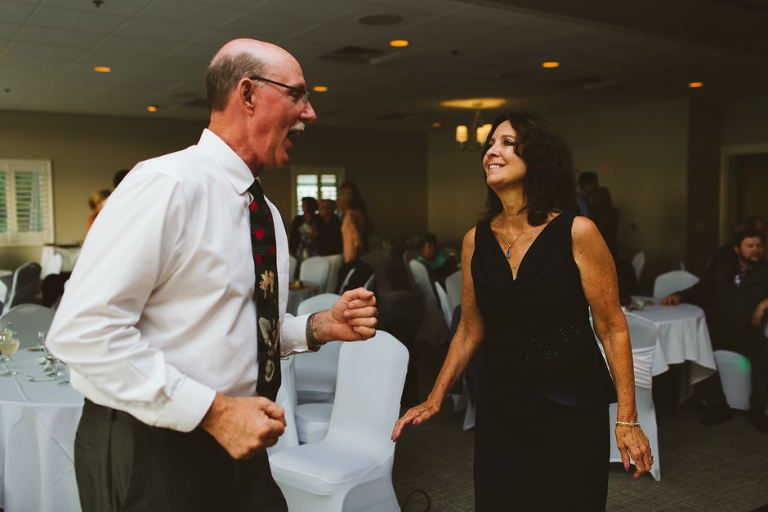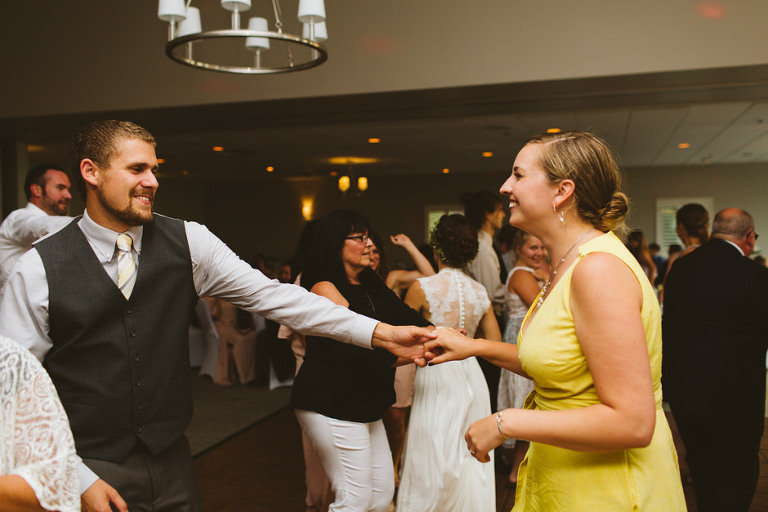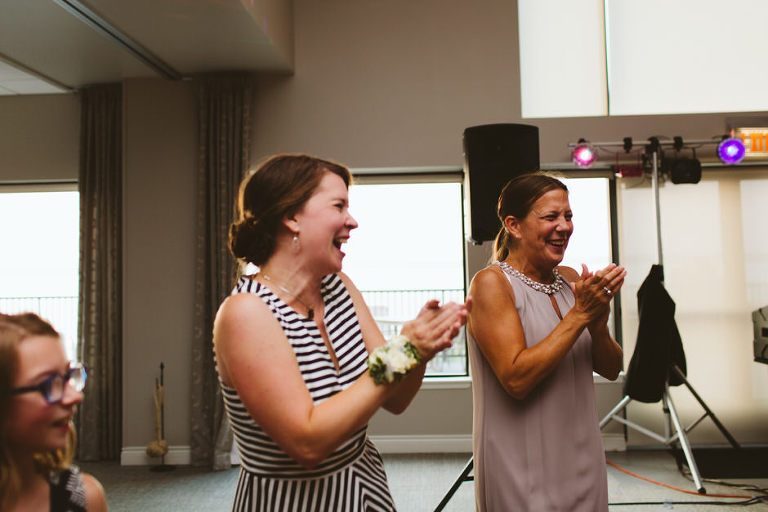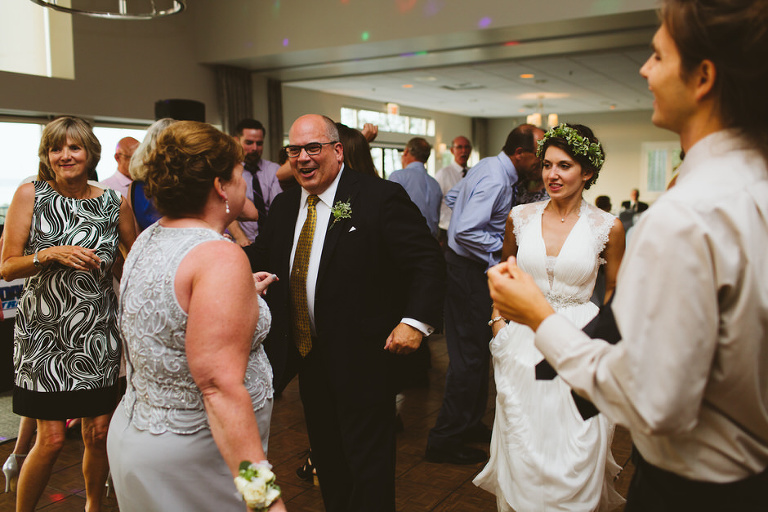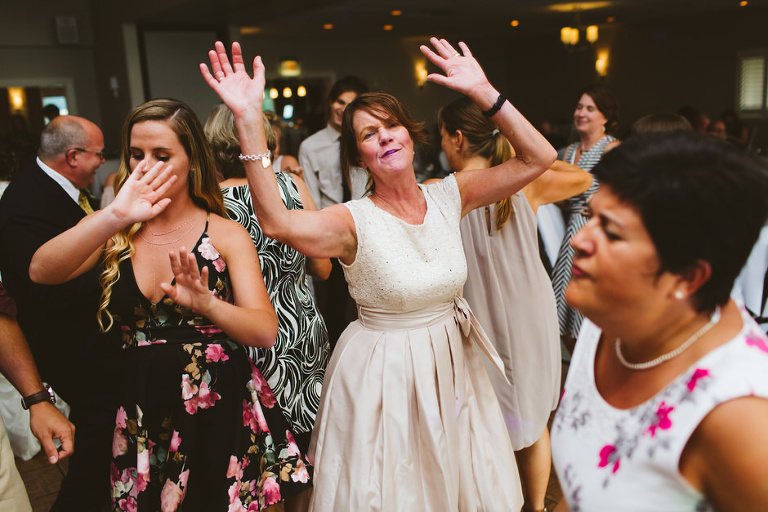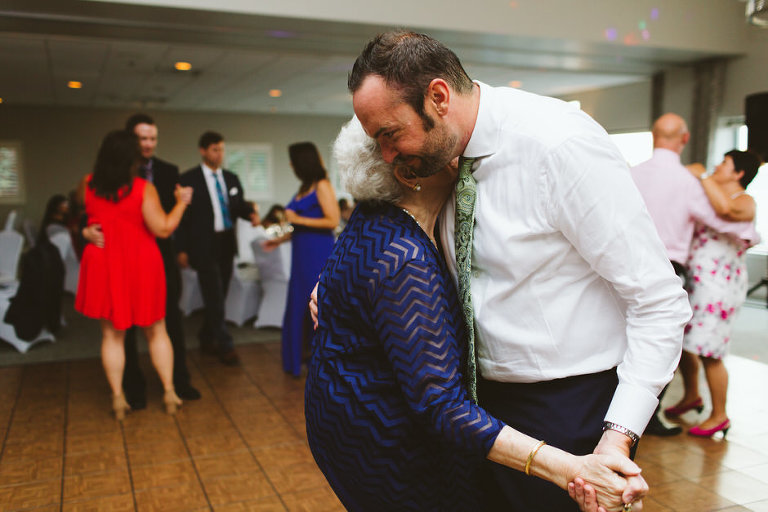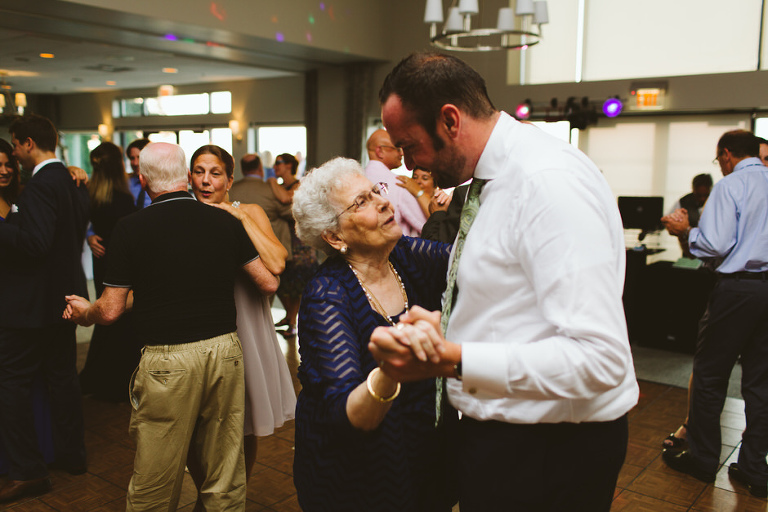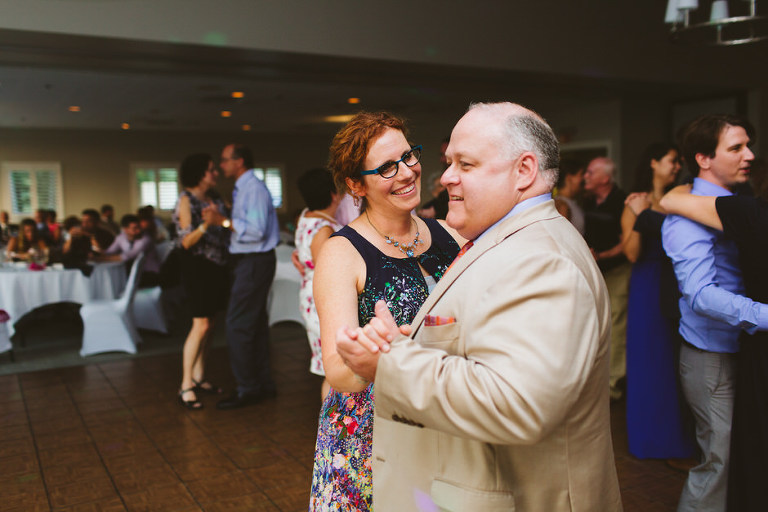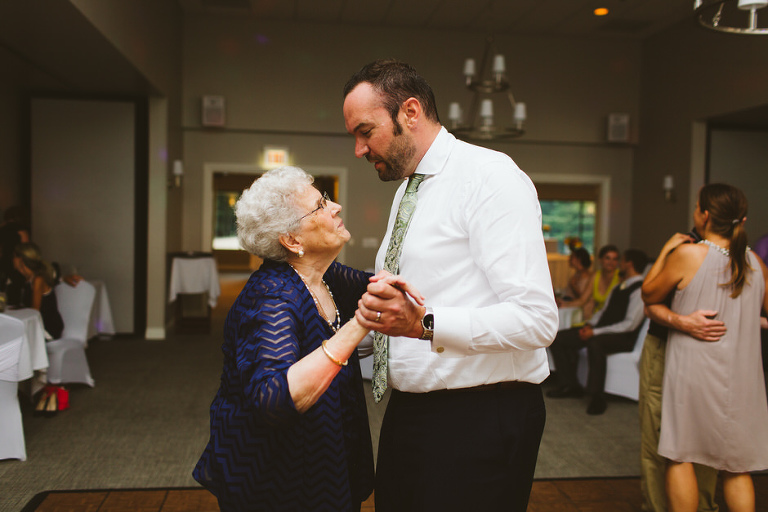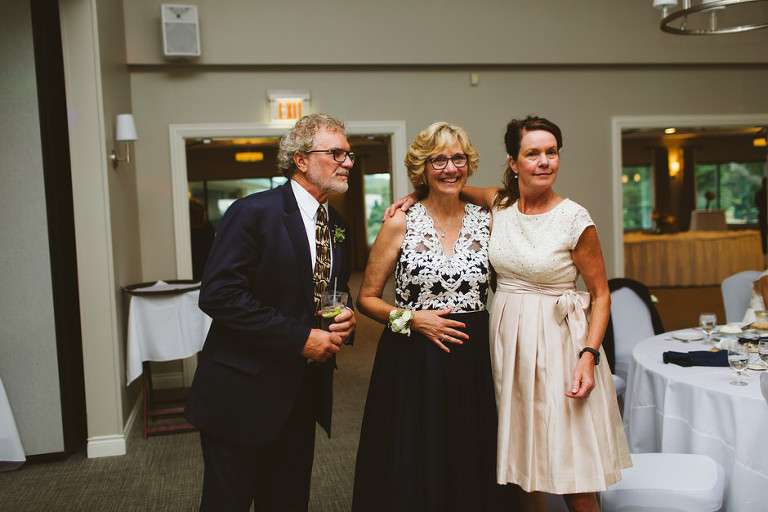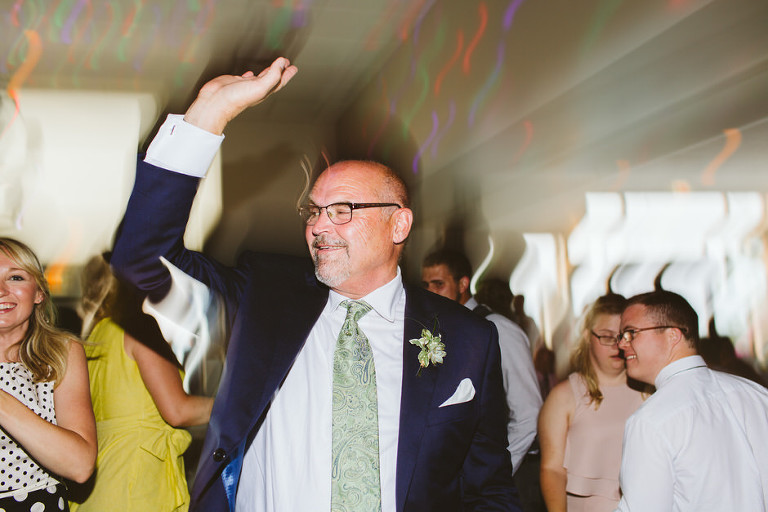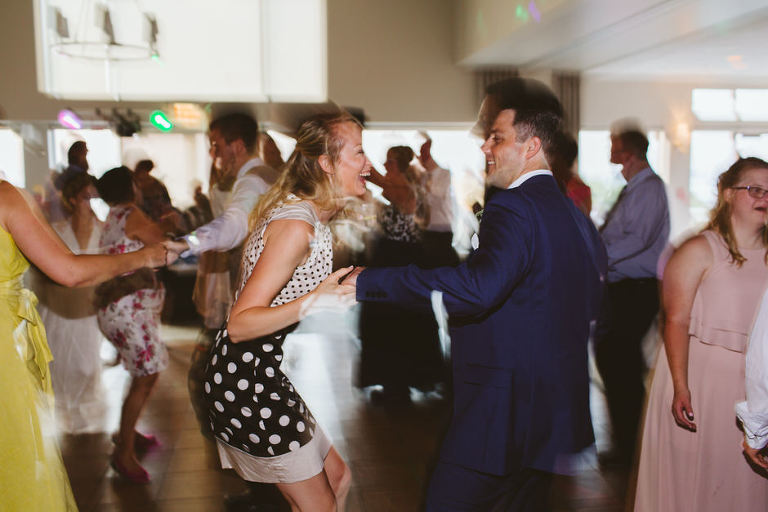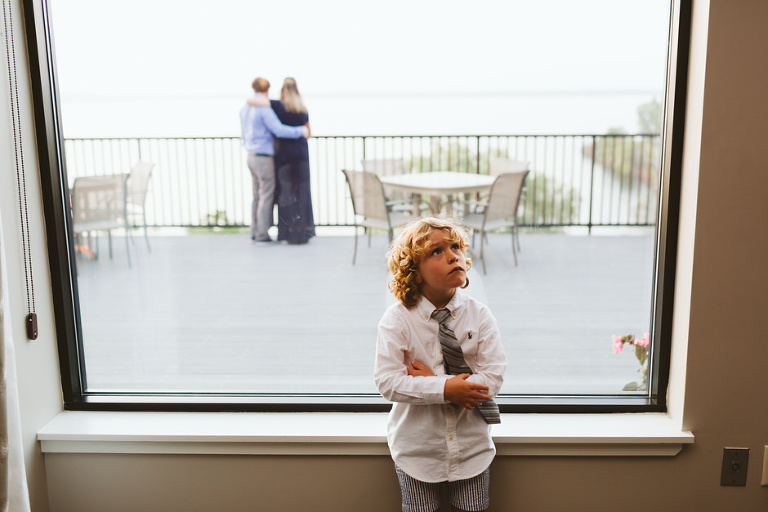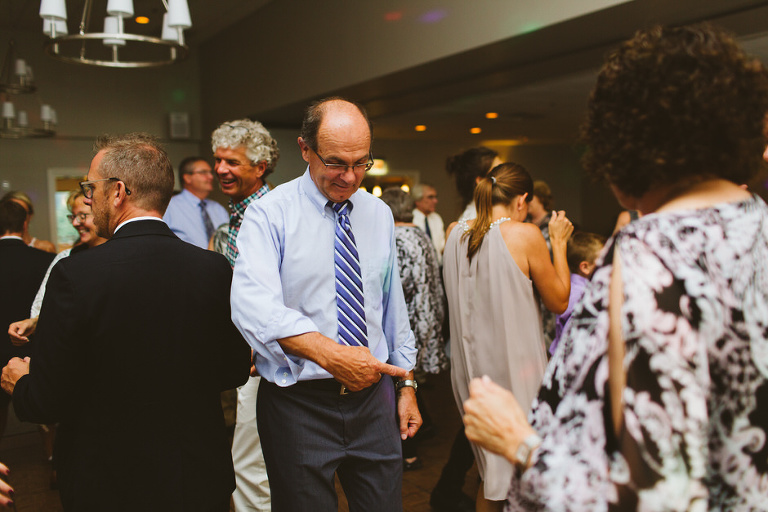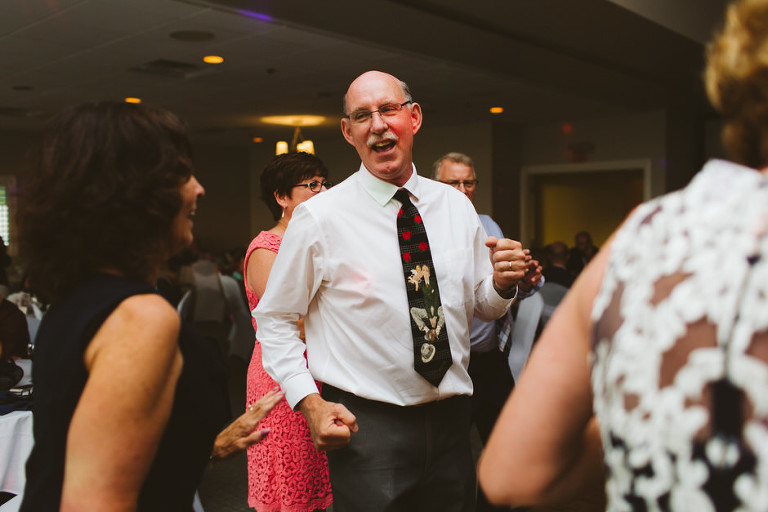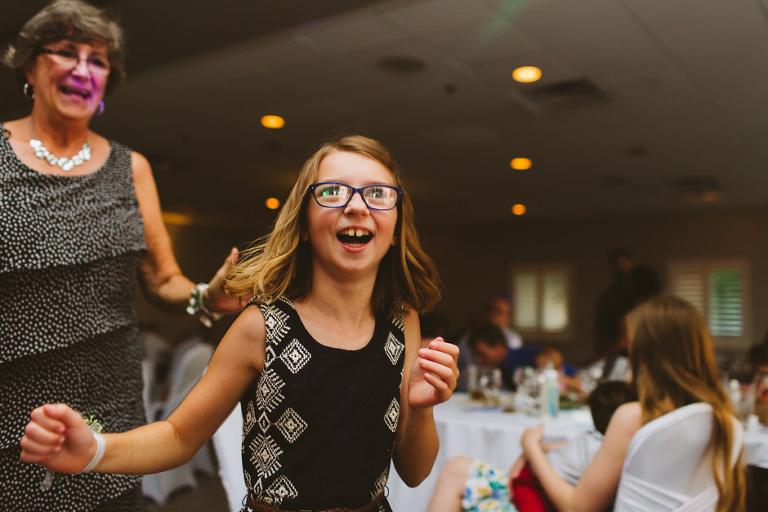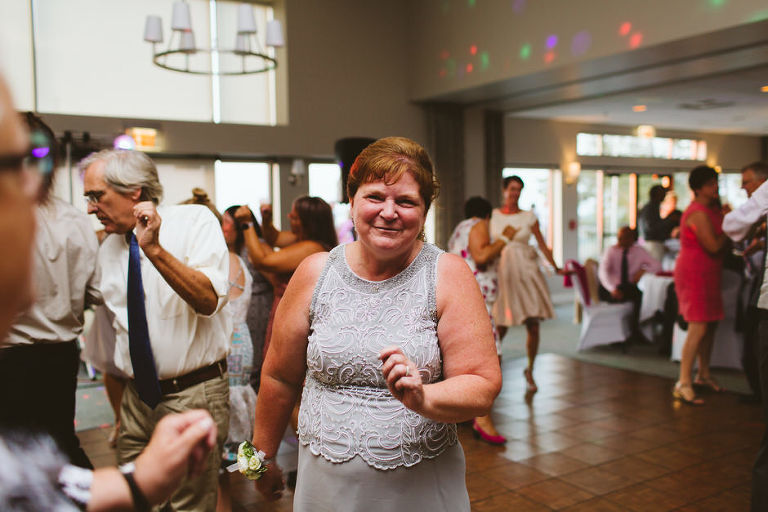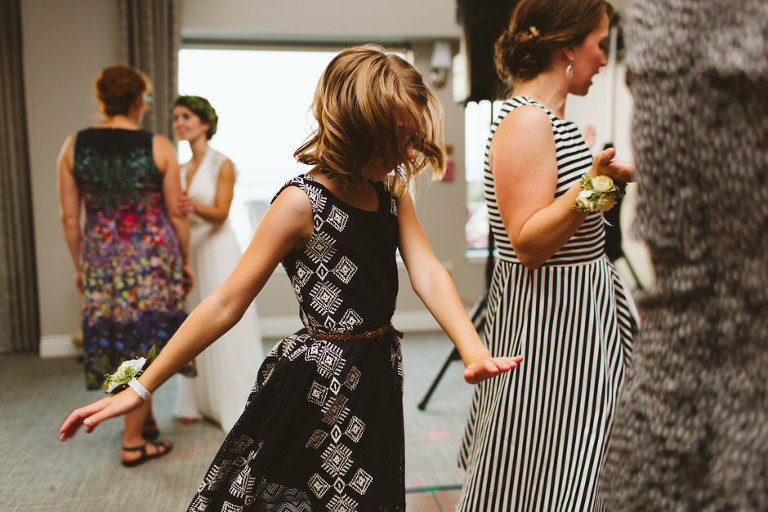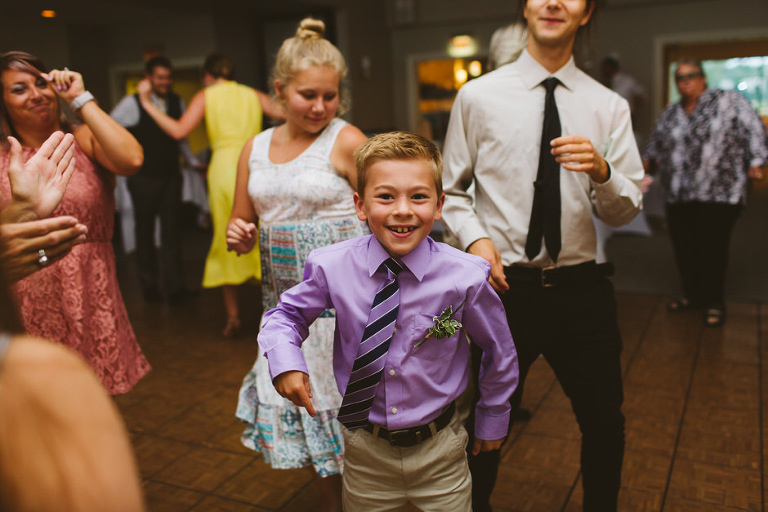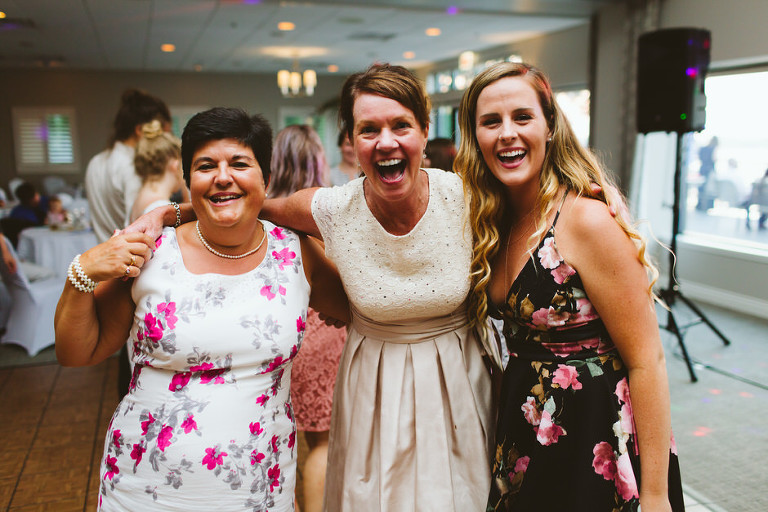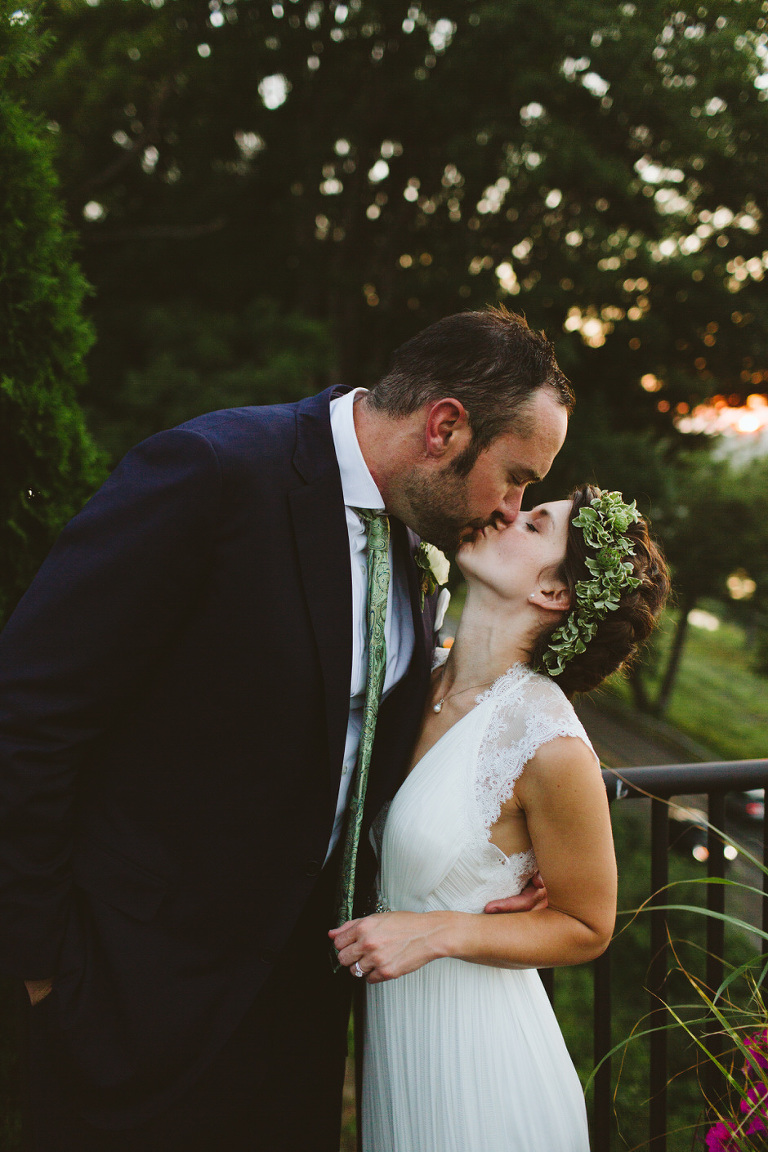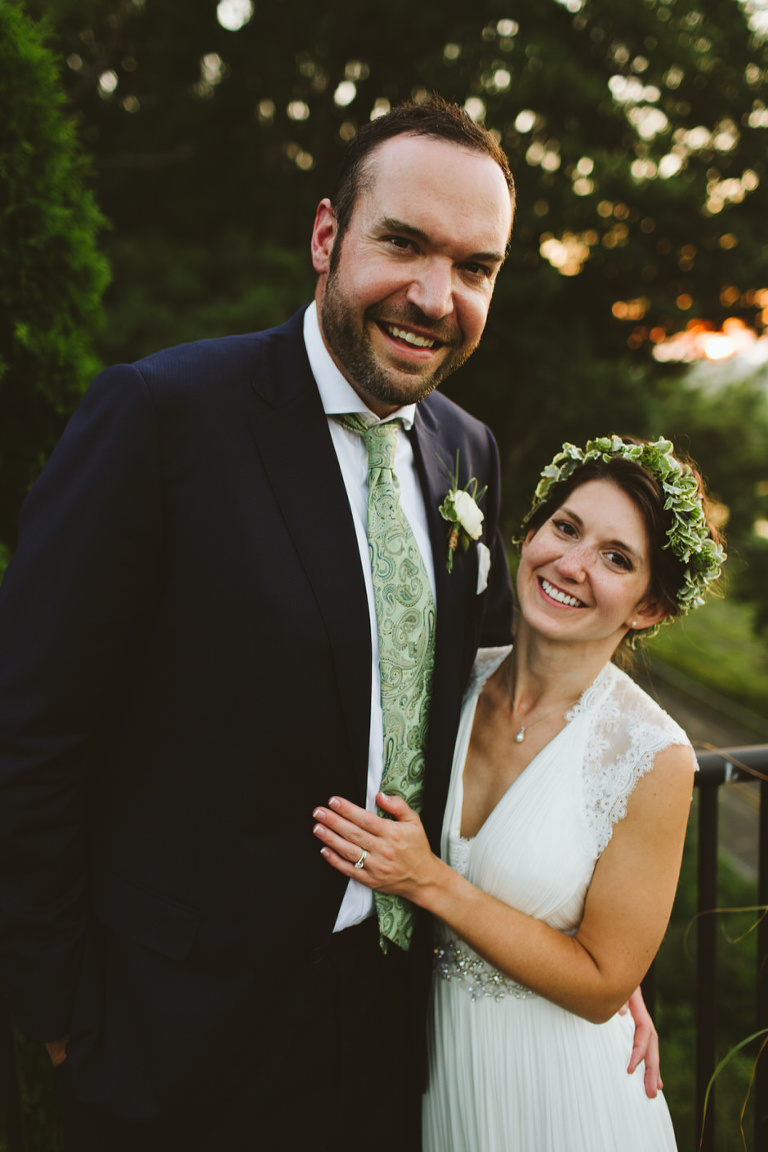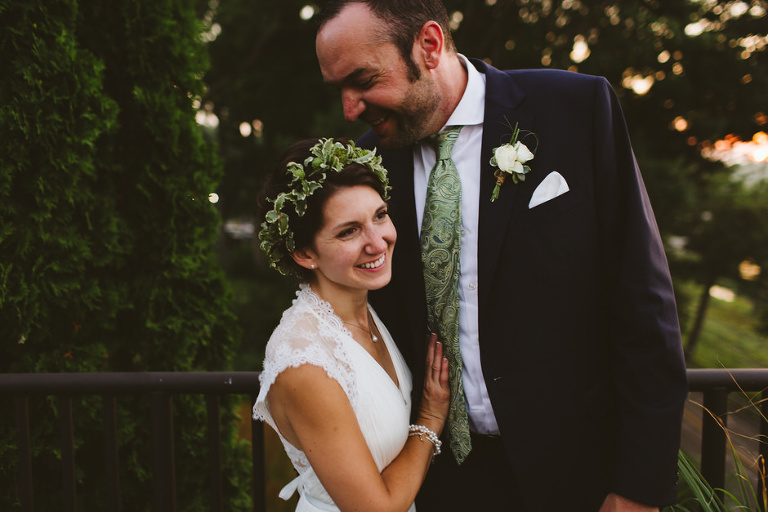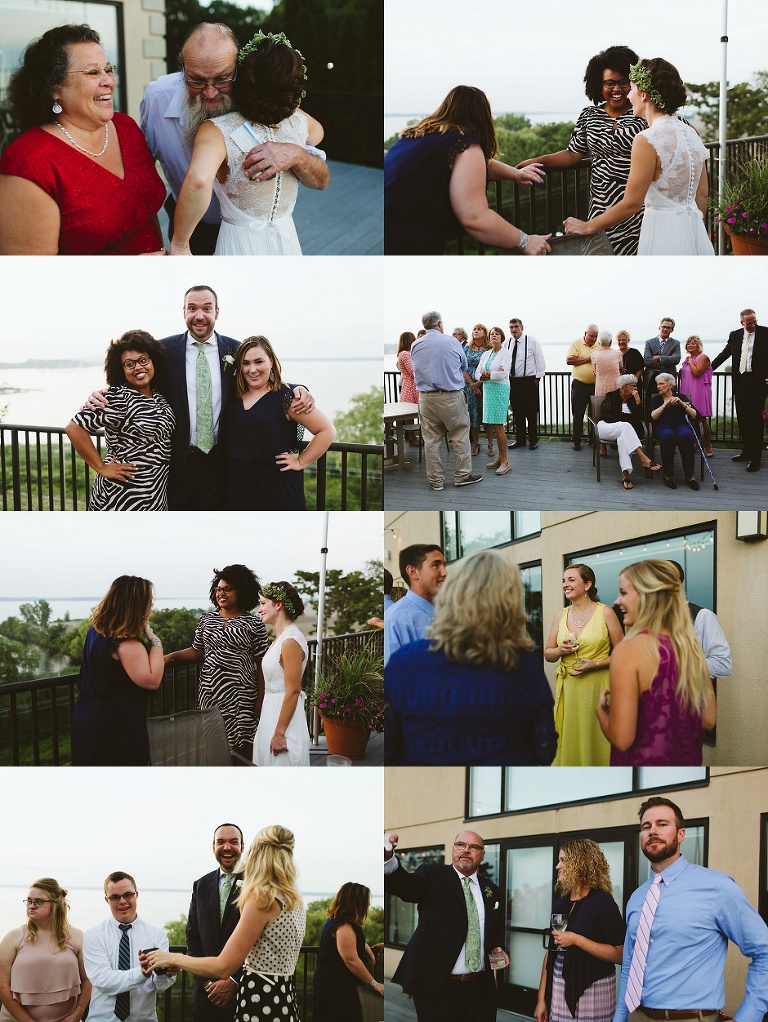 About Your Photographer (AKA ME!):
One of the reasons we chose to work with Rachel was her approach to photography. Few shots were posed. Instead, she documented our day as it genuinely occurred — she captured us laughing, crying, hugging, sharing, and simply "being" together.
We could not be more grateful for Rachel's true talent and skill. We so look forward to working with her throughout the duration of our life together.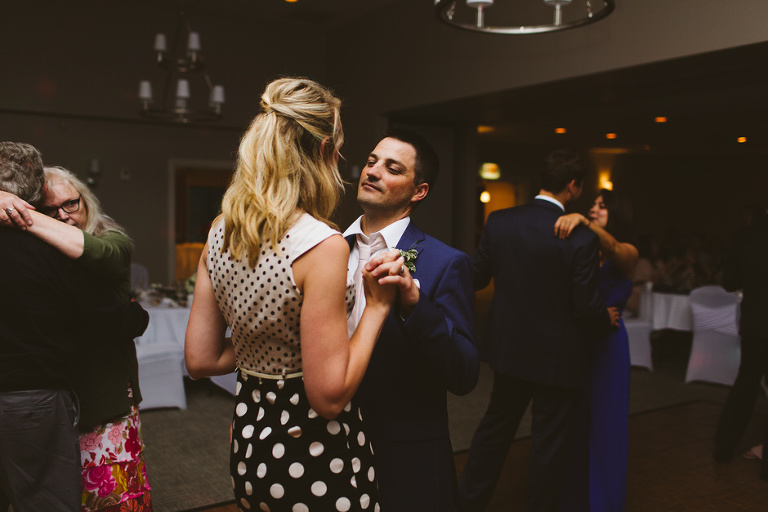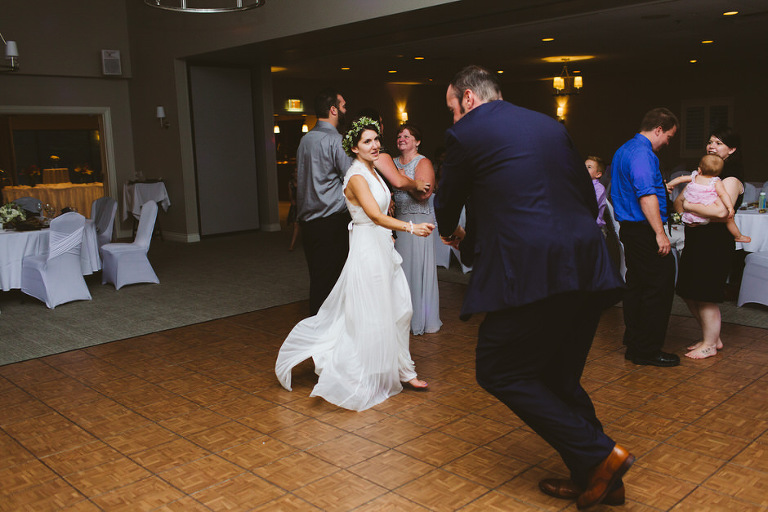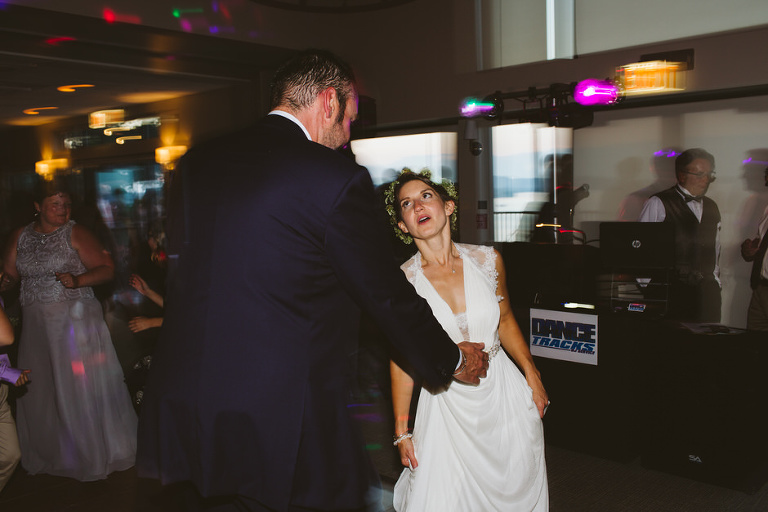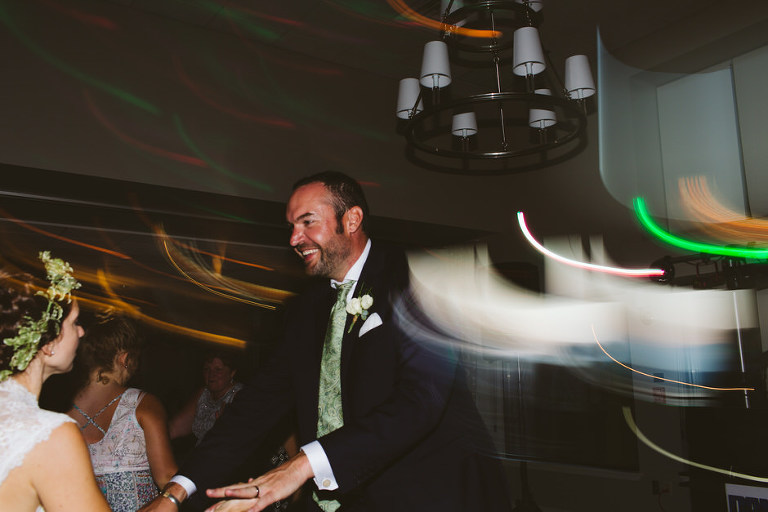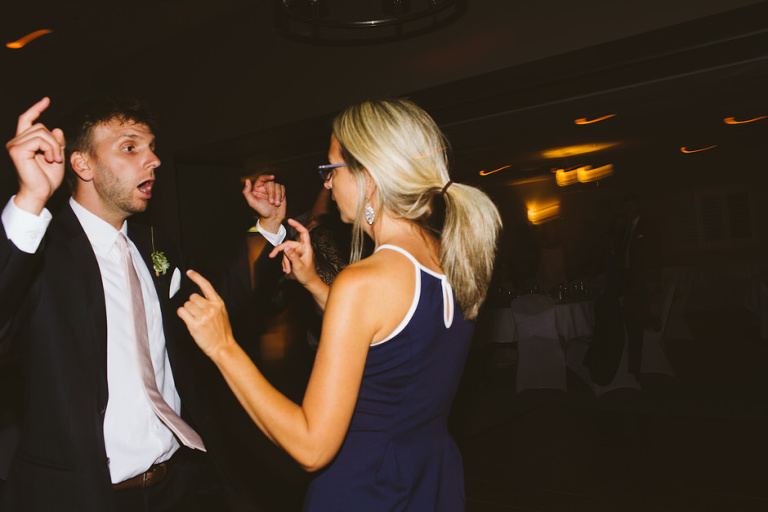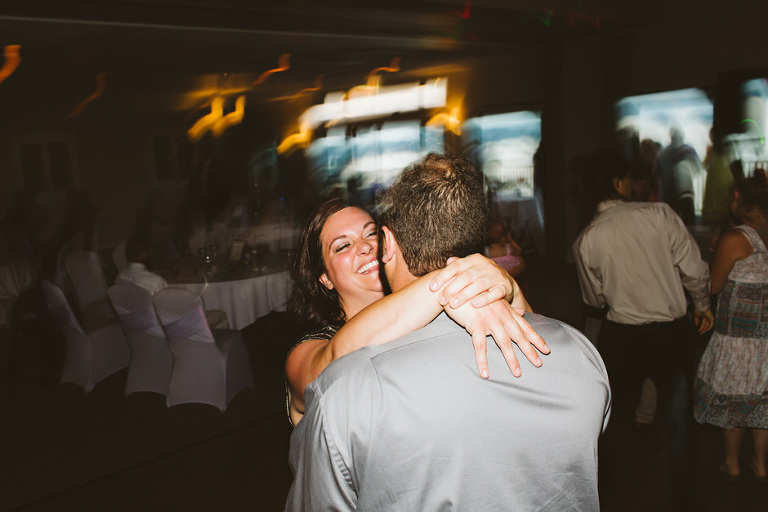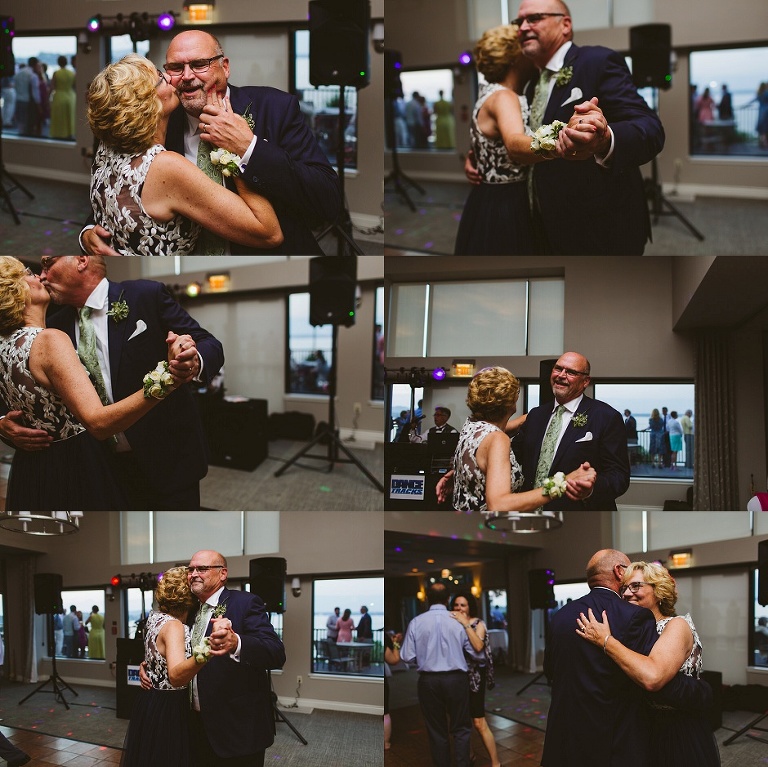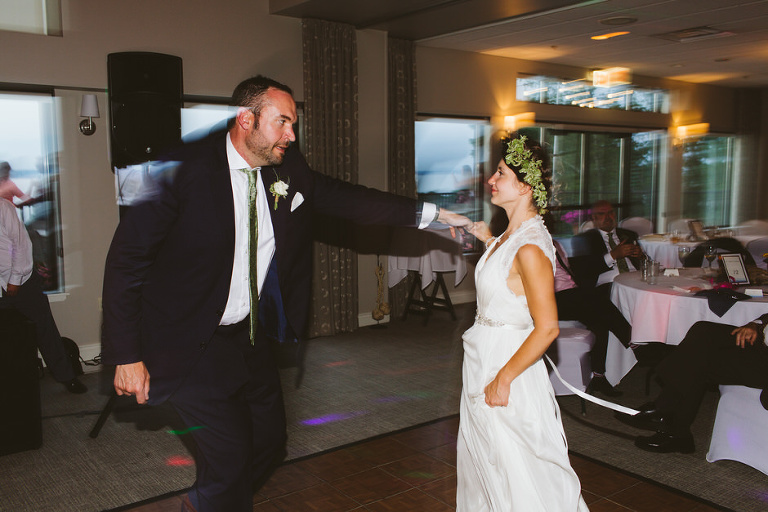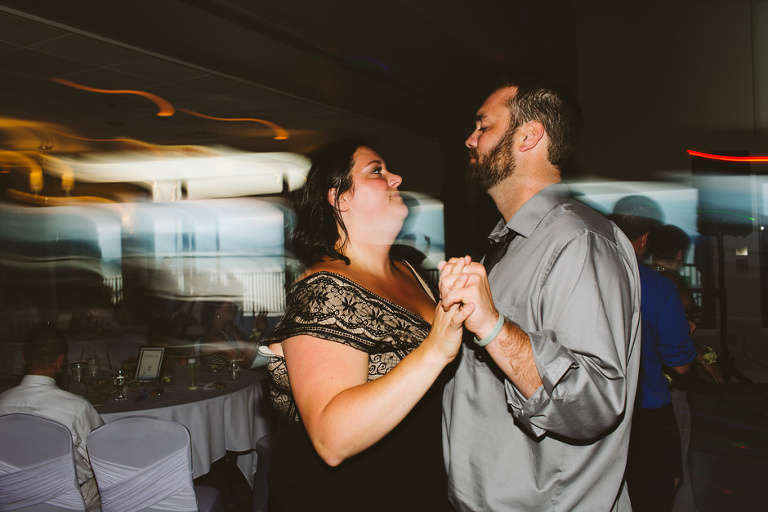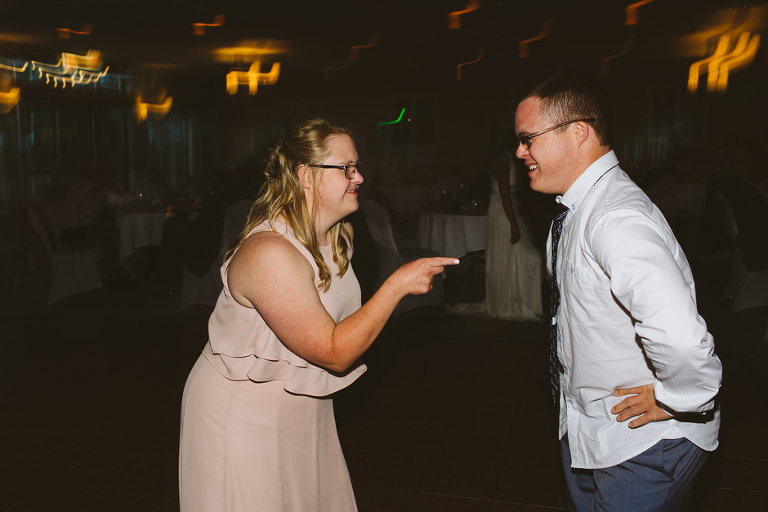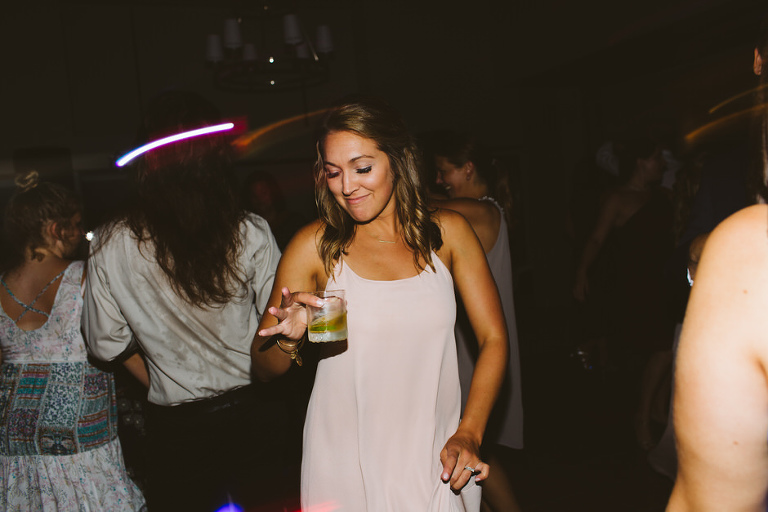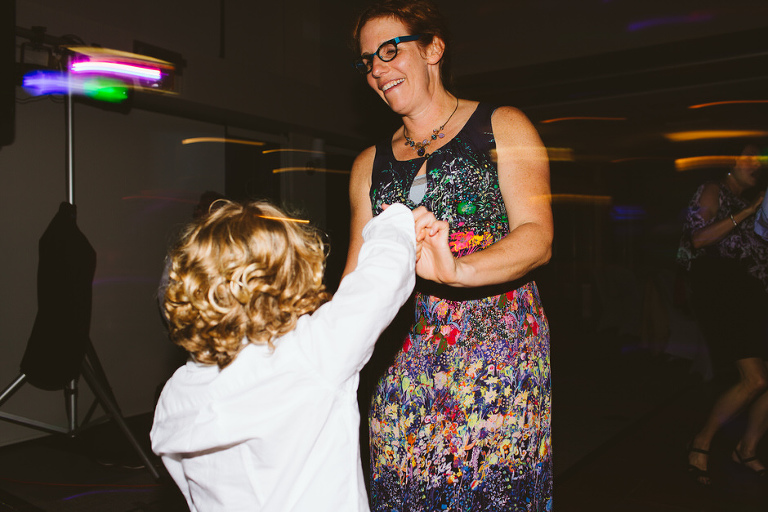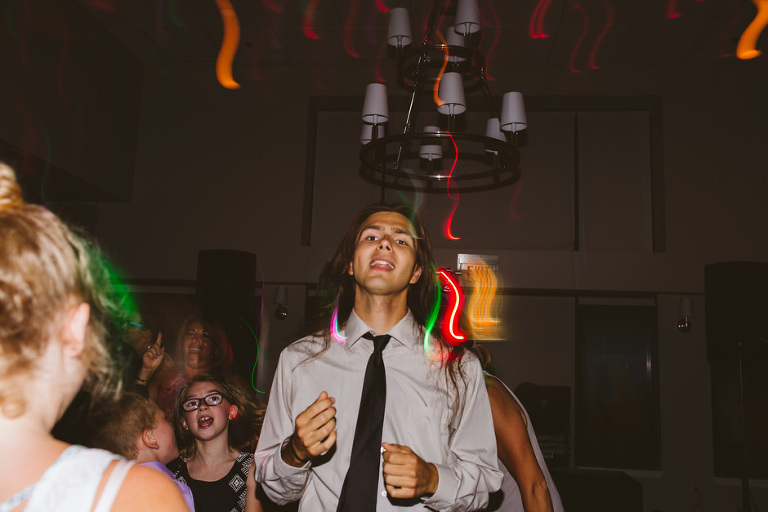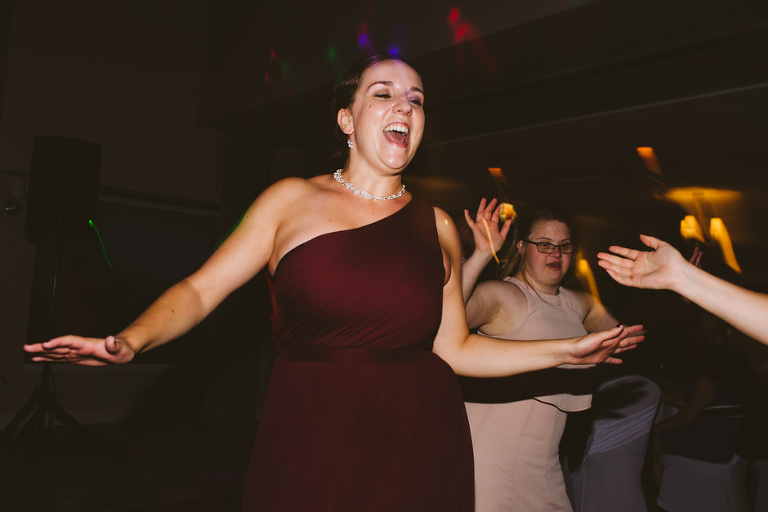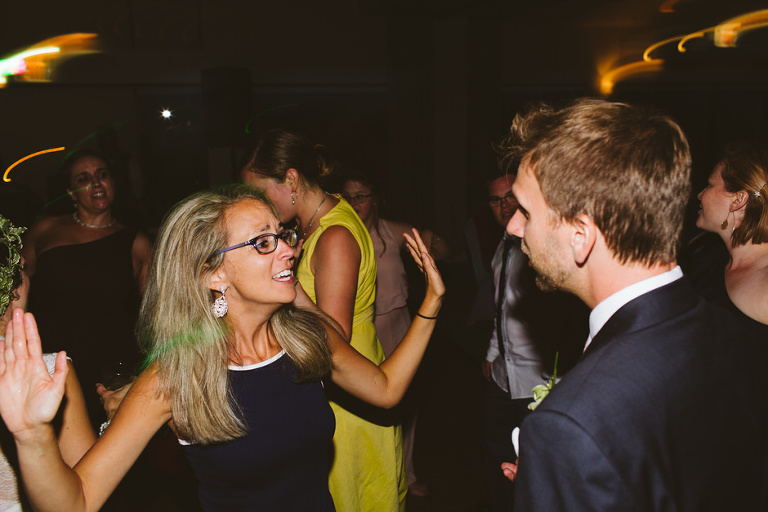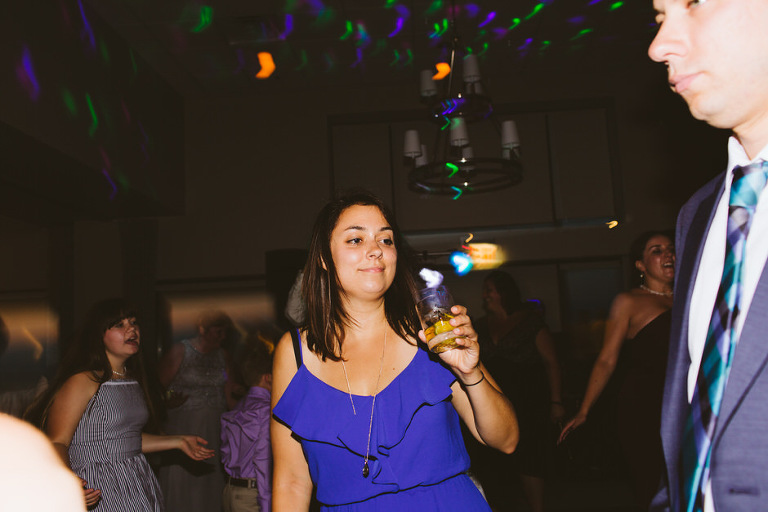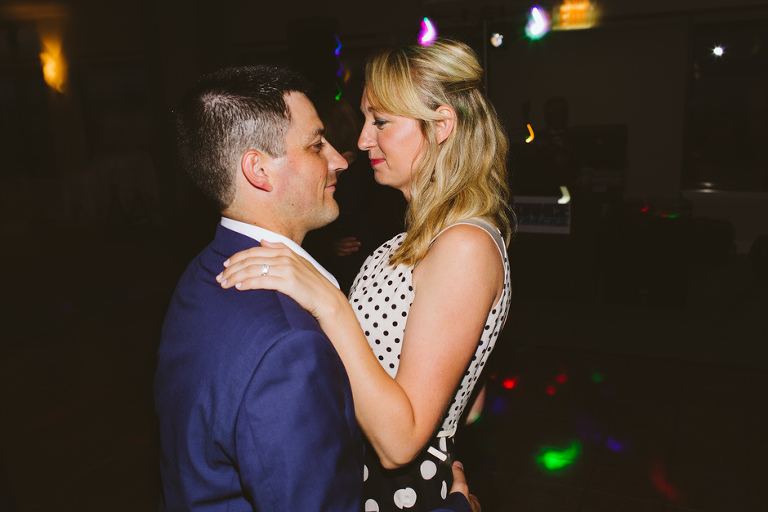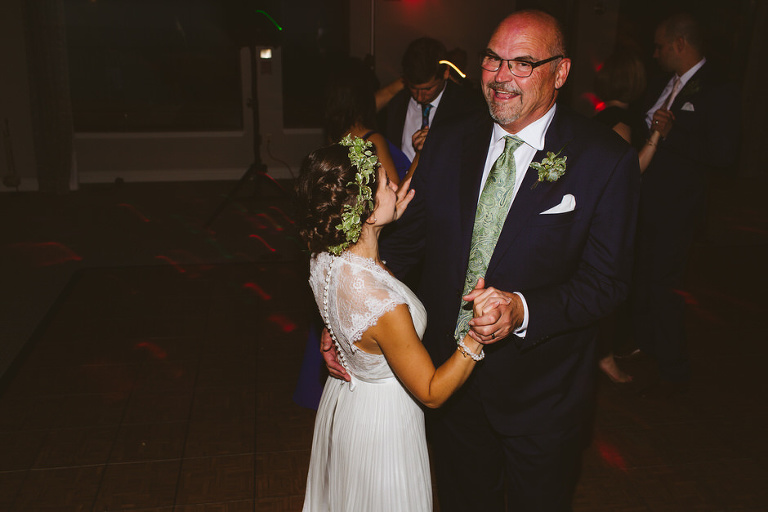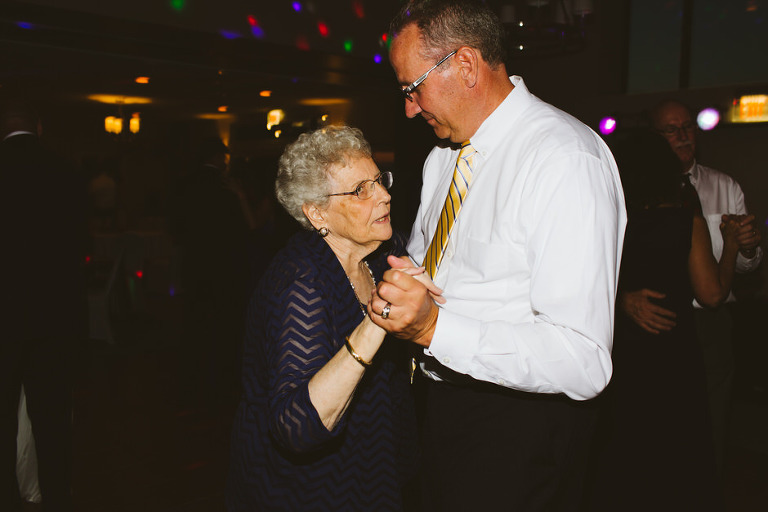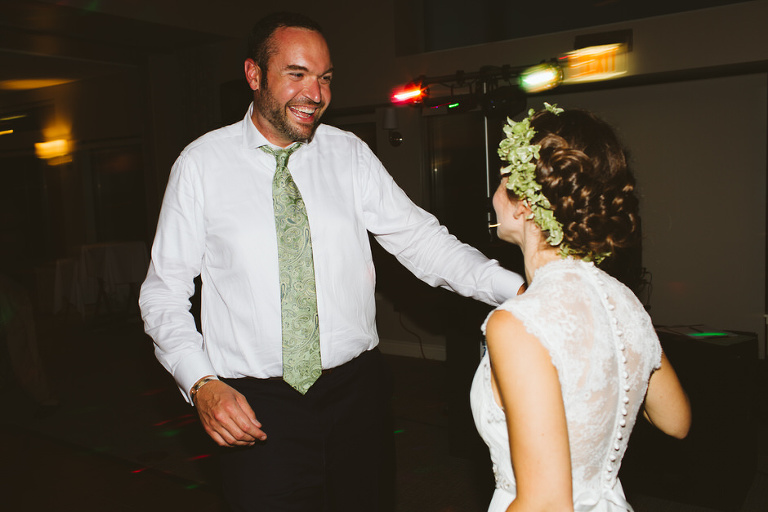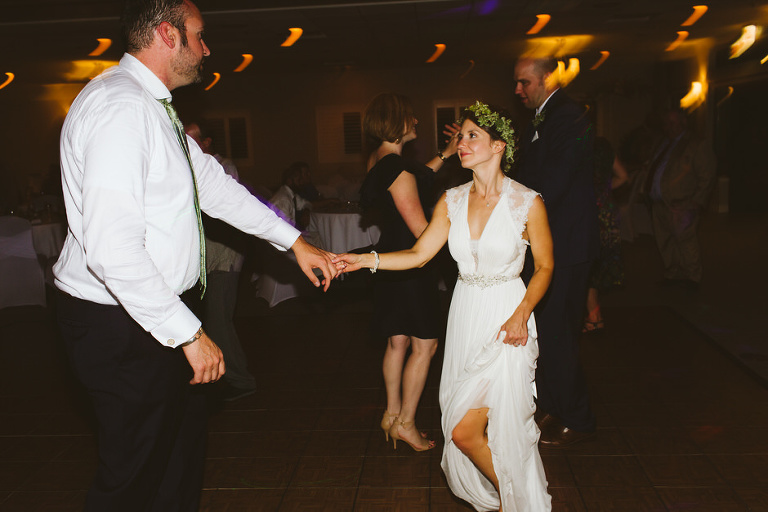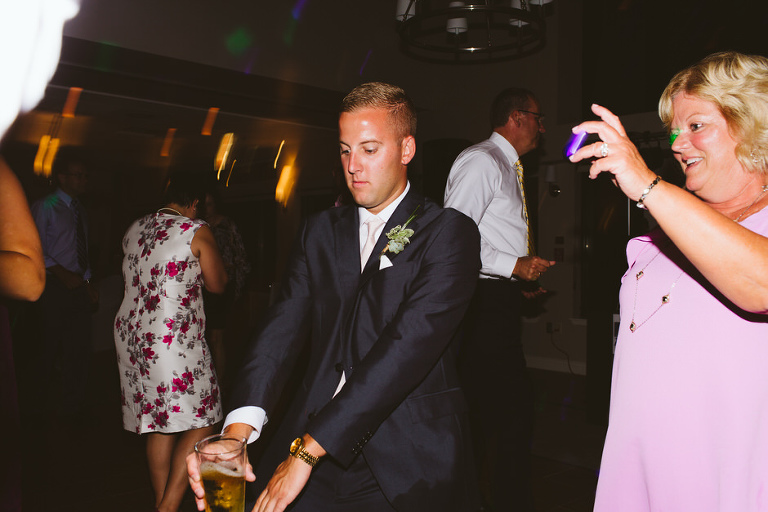 Advice to Couples Planning Their Wedding:
Don't fret too much about the small things. At the end of the day, you'll be married and who cares about the ancillary details? -John
Find the few things that matter most to you, and hold true to those details as the rest will fill in around it all. You've made the decision to marry one another so long ago… the wedding is just the part that you get to share and celebrate with those that love you most. -Holly
Well now I am crying. These two couldn't be better for each other and I was SO honored to capture this day for them <3 I MISS THEIR PUPS and am so pumped they are finally settling into their new home together! Can't wait for the next adventure with these two 😀