The Haight in Elgin Wedding
OH me OH my. This day was amazing. When you decide to have a November wedding, the weather can NOT be your friend. It was looking like a rough day out, but somehow we missed allll of the weather chaos. Plus, having the most amazing indoor venue with plenty of room for photos really helped. The Haight in Elgin IL is the perfect spot for a late fall/winter wedding! From the moment Marissa and Stephanie contacted me, I knew this day was going to be amazing. Never before have I felt so welcome by a group of family and friends <3 The love was so overwhelming I think I cried like 120732 times (luckily the camera hides my face!). I'll let Marissa and Stephanie take it from here <3
The Beginning: 
When you're in an LGBT relationship you either meet by referral or online…We met the latter through OkCupid. We went on two dates before realizing neither of us was in the headspace to start something, so we put each other in the friend zone. Neither of us really thought the friendship would be a thing, but we could not stop talking day after day for a year. Steph made the move and confessed having feelings for Marissa, so they decided to go on the third date. And that was that!

Stephanies Outfit:
We both were concerned about not having our dresses match while still coordinating and showing off each brides' personality. Marissa did not realize how many shades of white exist…So, we found Brides By Young in Schaumburg. Steph went first to get her dress bringing along her mom, sister, and two of her niece. Our niece, Cabery, is a bit of a fashionista so her sign-off was crucial. Steph fell in love with the sparkles in her dress. It was the perfect combination of a wow with not being too extravagant.

Marissas Outfit:
Two weeks after Steph got her dress, Marissa's mom, grandma, and one of her bridesmaids, Lea, went to the salon. Lea has been dressing Marissa since college. She's taught Marissa everything from which colors match to doing make-up. Marissa's style saw some very dark times prior to Lea…Marissa knew the dress was the one when her mom and grandma started crying. She knew she didn't want a typical wedding dress, but also wanted to make sure it was somewhat showy. The champagne color to the bottom gave it the exact pop she wanted while the flowy layers made her feel like a queen.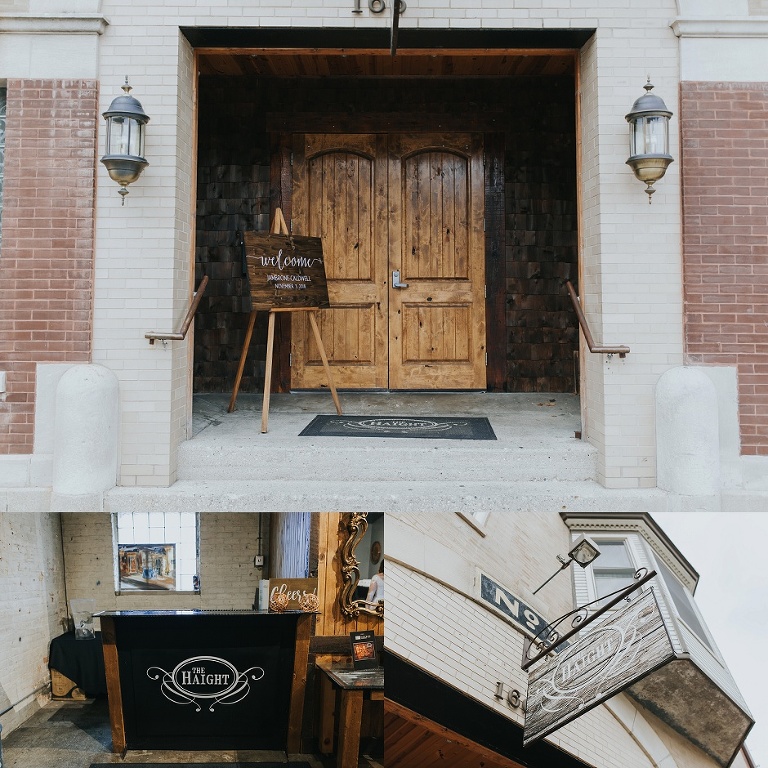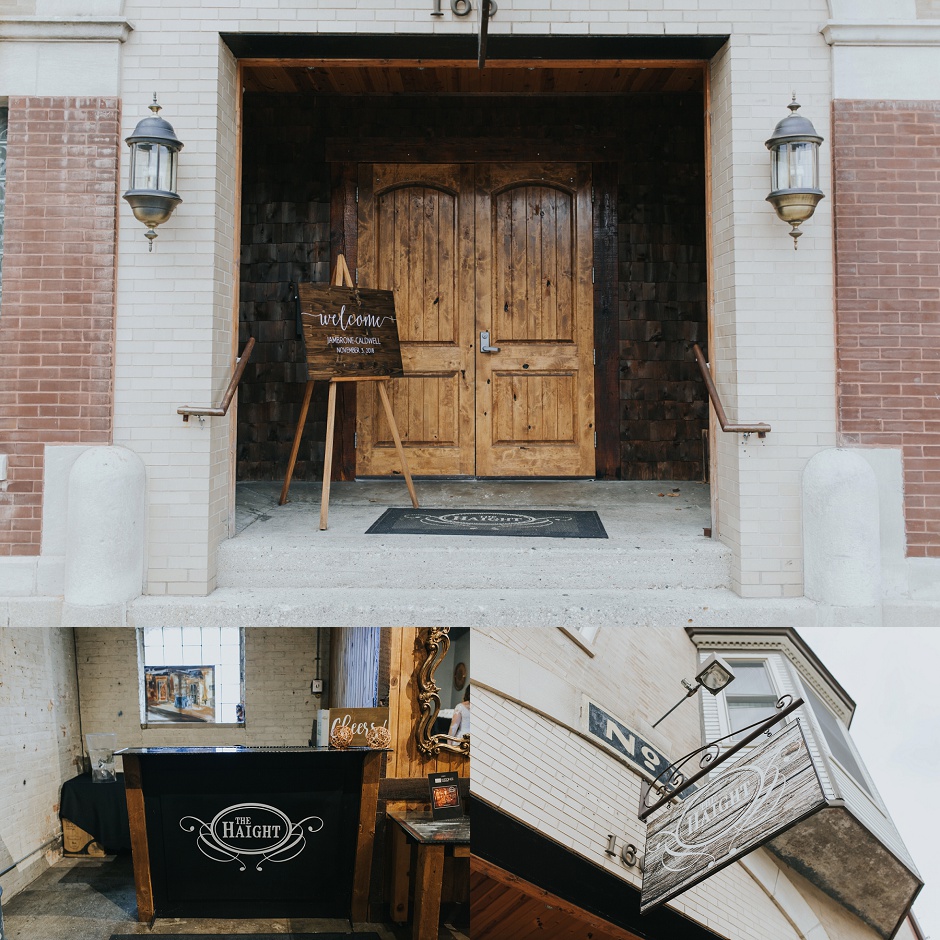 Venue:
At the start of planning, we both agreed that having a unique venue was at the top of our list. We wanted something that had history and a romantic feeling to it. We showed a few loft venues to our moms, but none of them really wowed them. We started feeling a bit distraught that we wouldn't find the one then randomly stumbled across The Haight.
We immediately fell in love with the wood floors, the art scattered throughout the venue, the exposed brick. It was vintage and modern all wrapped in two floors. We loved that on our day we could sneak off to the bridal suite through secret doors in the kitchen to rest our feet and just take little moments to ourselves.

The Ceremony: 
We had a close friend officiate our wedding. The three of us wrote the ceremony together to ensure it was personalized as to who we are and how we wanted to join our lives together. Marissa was lost in emotion and had some trouble reading her vows. She accidentally slipped out a, 'I can't fucking read' into the microphone before continuing on flawlessly. It would not have been her vows unless she dropped one cuss word even in front of our 80-94 year old grandparents.

The Decor: 
Steph had the vision and Marissa executed it! Marissa never really dreamed of a wedding growing up, but Steph has had an idea in her mind since her childhood. We both wanted an extremely romantic, Harry Potter-esque (without being chintzy). Marissa loves rose gold, hence her wedding ring, so we knew that had to be in the color scheme. Steph has an eye for design and the reception was all her brilliant mind from the hanging pieces over the farm tables to the rose gold geometric vases.

Reception/Dancing/Music: 
The joyous ballad, No Hands by Wacka Flacka is the friendship song of Marissa's group of friends. This was a put play on our DJ list and the moment it went on the entire reception erupted into a circle screaming out the words and hopping up and down like manics. It was the most magical point of the night as Marissa's introverted 17-year old brother jumped in middle of the dance circle and started breaking out his moves.

Any Advice for couples planning their wedding?
Don't have too many cooks in the kitchen. Both of us are very opinionated and come from opinionated families. We had some challenges at the start, managing everyone's expectations while making it OUR day. Just remember this is about you and your soon-to-be spouse – that is the only thing that matters.
Your Photographer: 
Oh gosh oh gosh – Within minutes of our introduction video call with Rachel, we knew she was the photographer for us. We absolutely adore her and her photography style/technique. She is such a genuine ray of light that you can't help but feel at ease and smile when around her.
At the wedding, she felt like part of the bridal party. All of our family and friends made comments on how comfortable they felt with her and how absolutely hilarious she is.