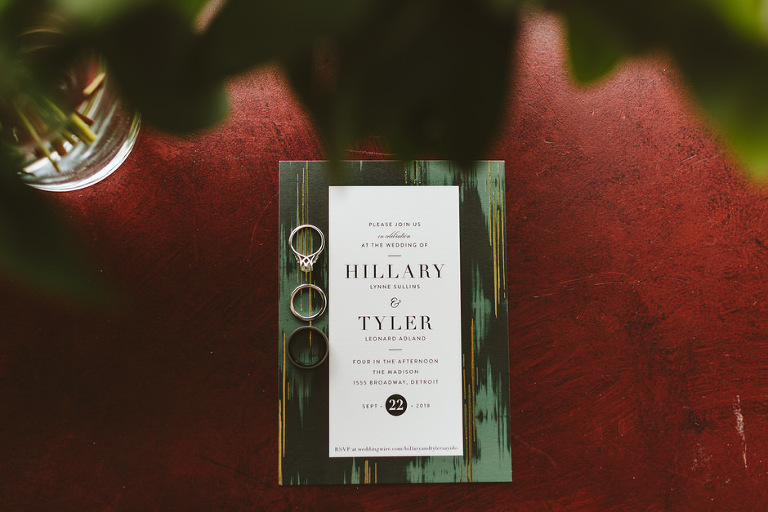 I say this all the time. But I held off on blogging this one for a bit because blogging  a wedding seems so FINAL to me. It's like closing a book on an amazing story I got to help tell and it's always a bit bitter sweet. This September day was amazing. The most perfect overcast day made photos look great ANYWHERE and then we were somehow graced with the most GORGEOUS sunset EVER!!!!!! The weather was the most cooperative for this rooftop wedding at The Madison in Detroit. I AM A HUGE FAN of this space. Hillary and Tyler talk a lot about how unique and amazing it is and I HAVE TO AGREE. Also, a huge point that I am big on: THE STAFF IS AMAZING! They were so thoughtful and helpful and WONDERFUL to work with. I'm a big fan of this space and hope I get to go back MANY more times. What a unique location! I am super duper stoked to share these images. Each snap was a labor of love and really trying to show how unique Hillary and Tylers story is. I hope it shows in the pictures <3 For now I will let Hillary and Tyler take it from here.
Music is a huge part of our lives together, so it's only fitting that we'd meet that way… We had a mutual friend who introduced us on the way to Movement (techno music festival) and we spent the entire weekend getting to know each other as friends. The next year we reunited for the festival again and solidified our "best friend" status. I (Hillary) was living in Boston at the time and Tyler was living in Pittsburgh but we made plenty of time to see each other, often bonding over our love for music. Over time we both secretly fell in love with each other… neither one knew it! Tyler agonized over whether or not to say anything and potentially ruin the friendship. His family all gave him the advice to say something but it was me who actually did! I remember telling him, "Tyler, I think I'm in love with you." His response? "Hillary, I've been in love with you since the day I met you."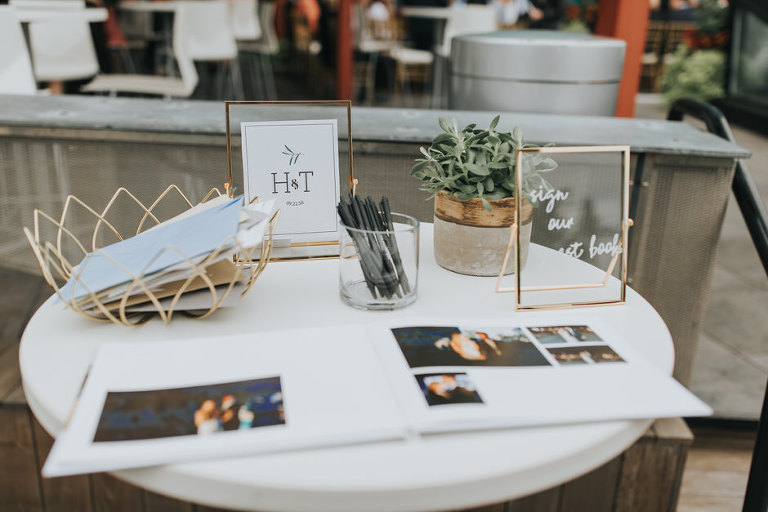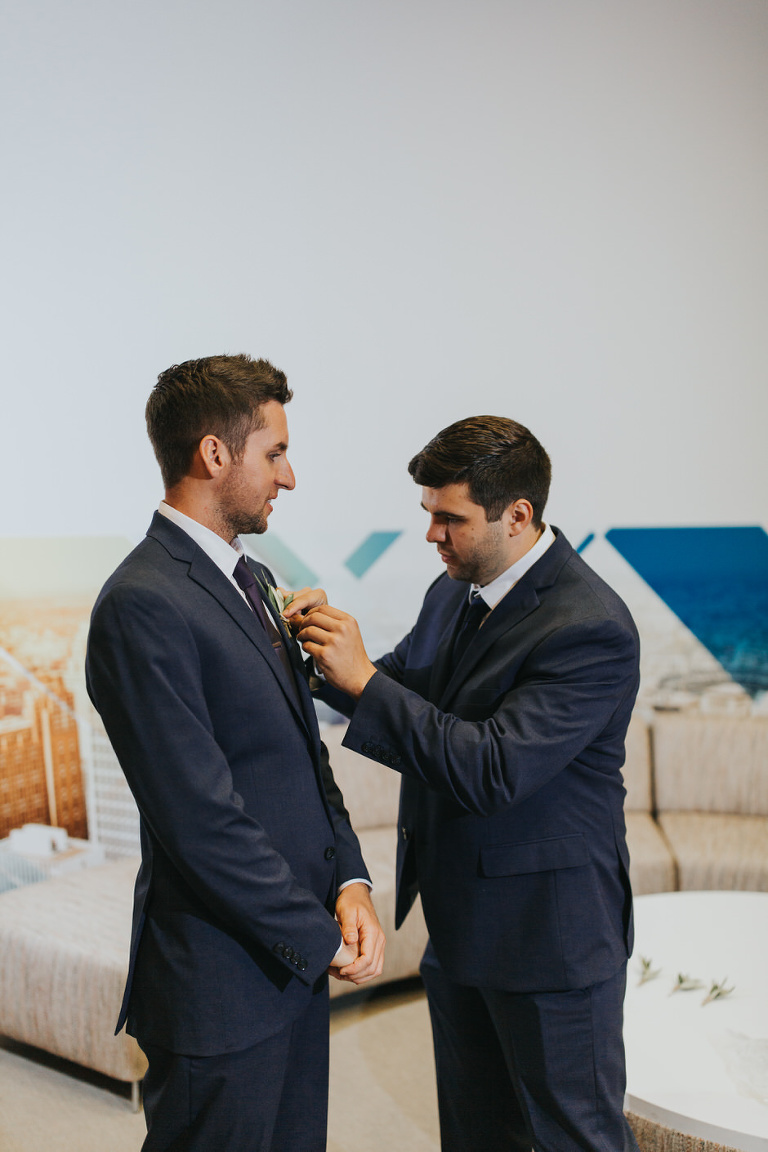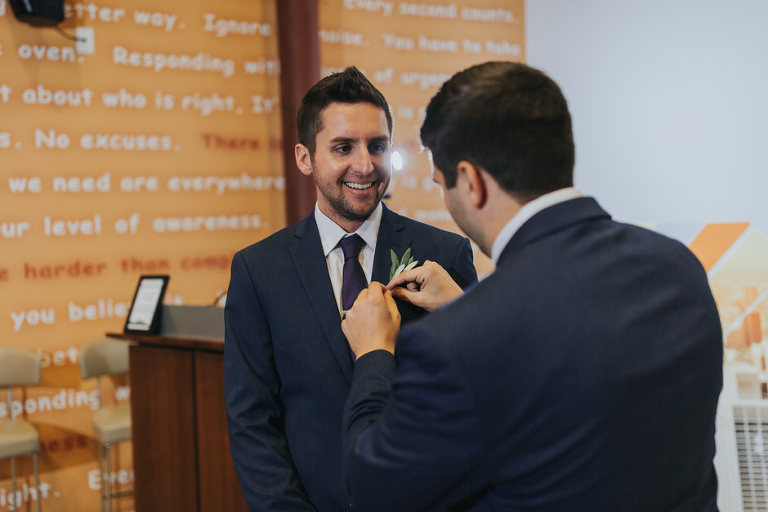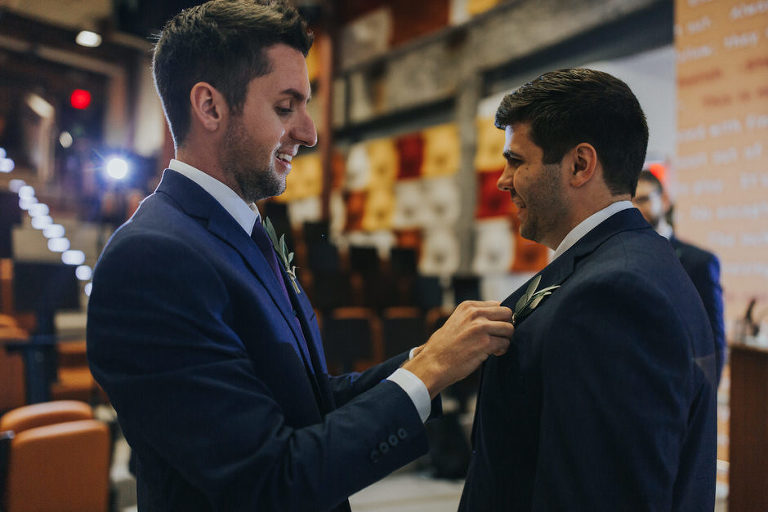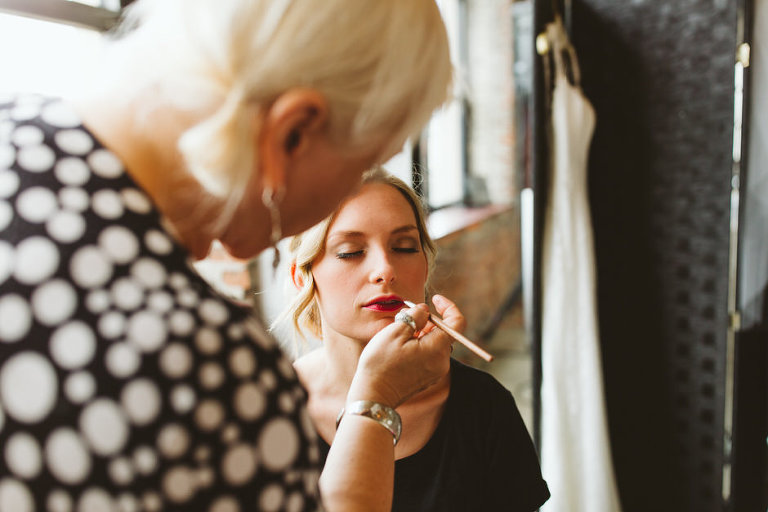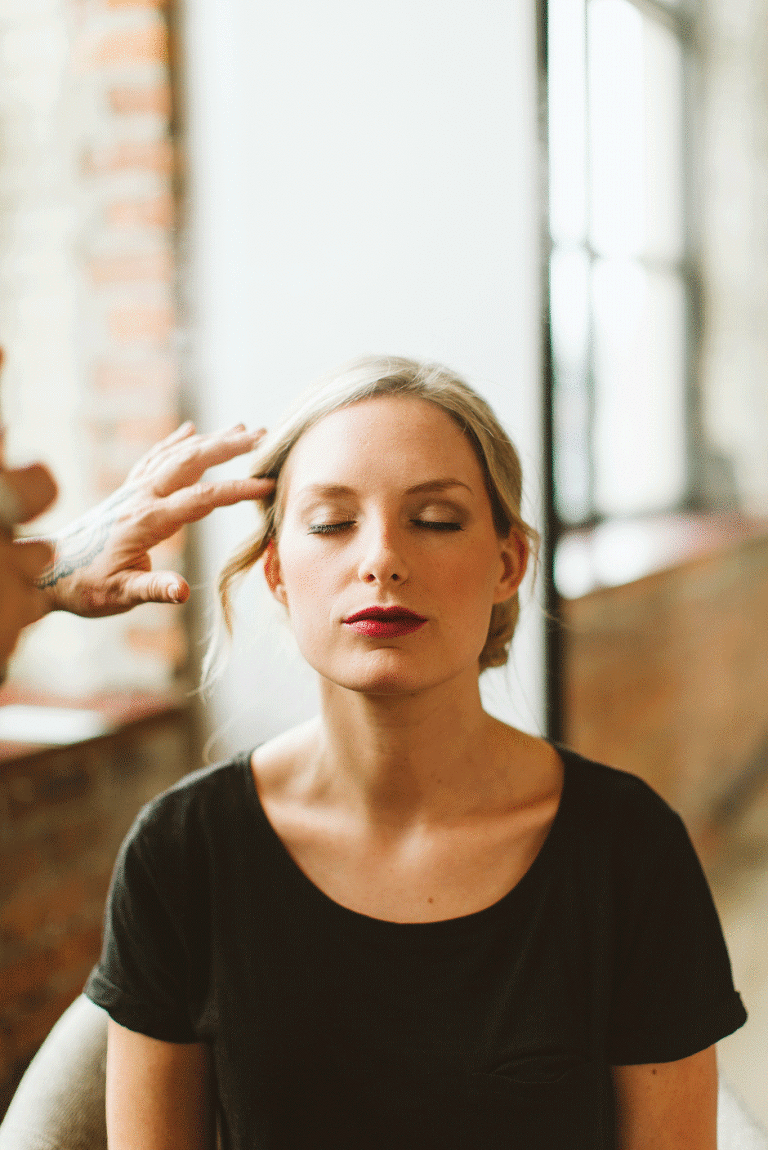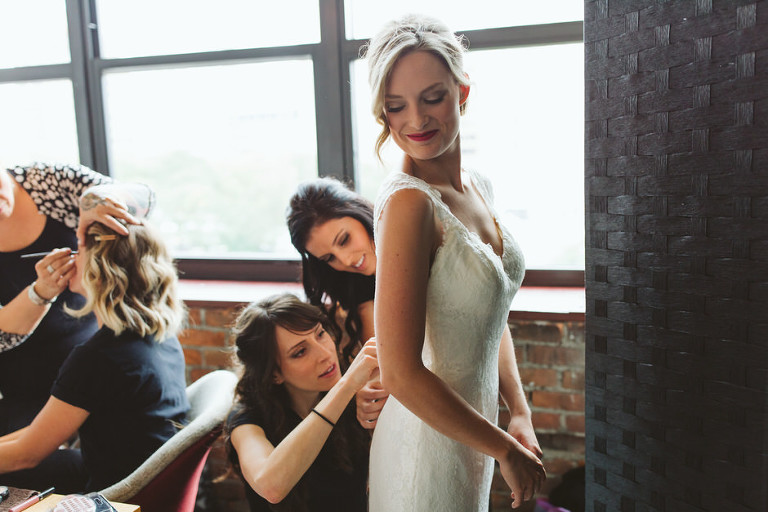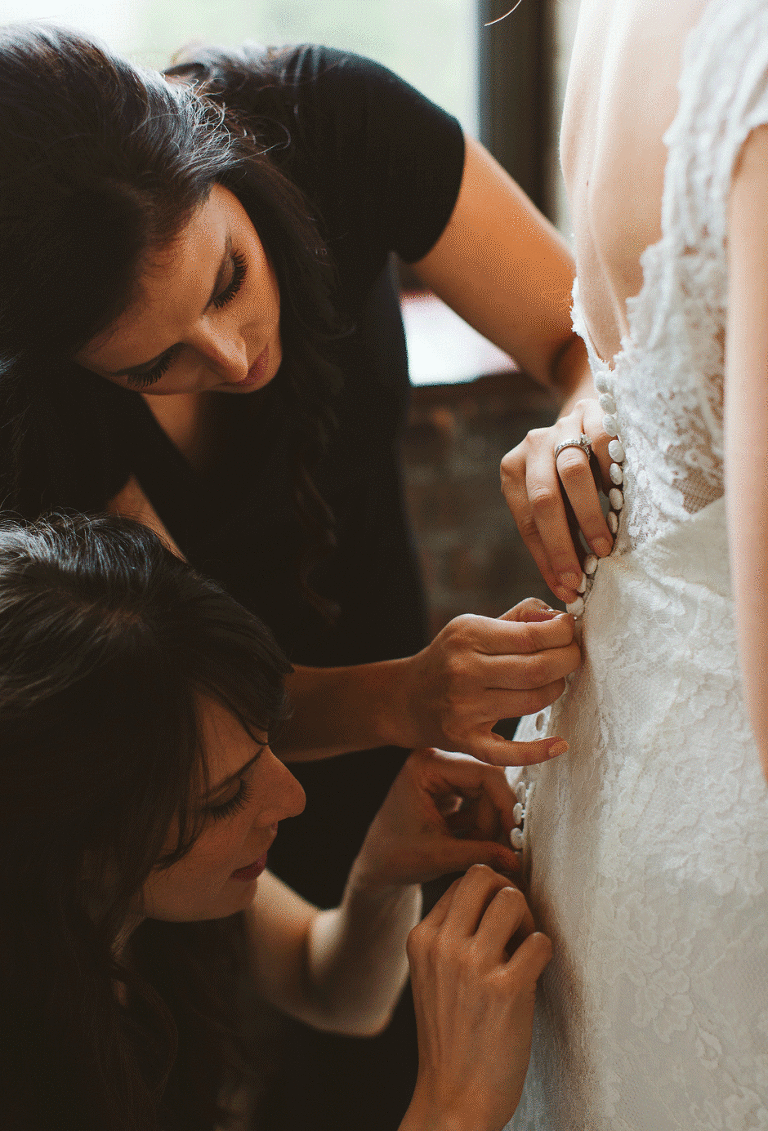 I actually found the dress on a wedding app (The Knot Lookbook)! We searched and found a store about 40 miles away had one so I scheduled an appointment. The sales associate convinced me I had to try on a few dresses but I knew that was the one. I obliged and tried on a few but when I put it on I actually cried, and that was that.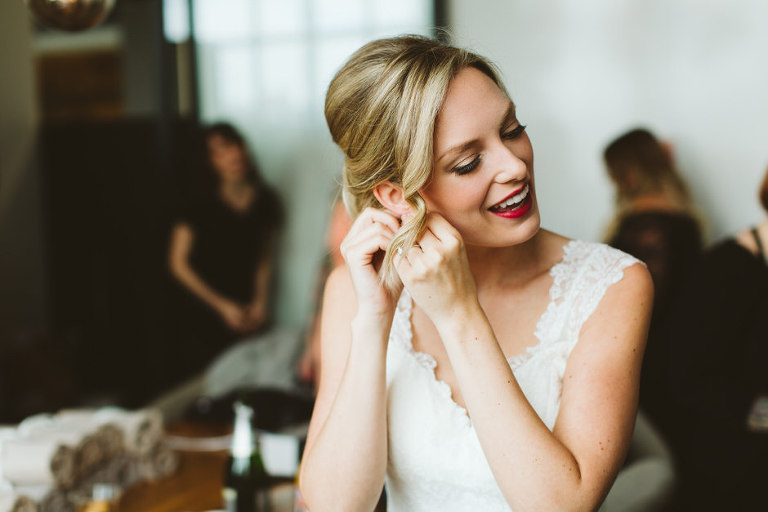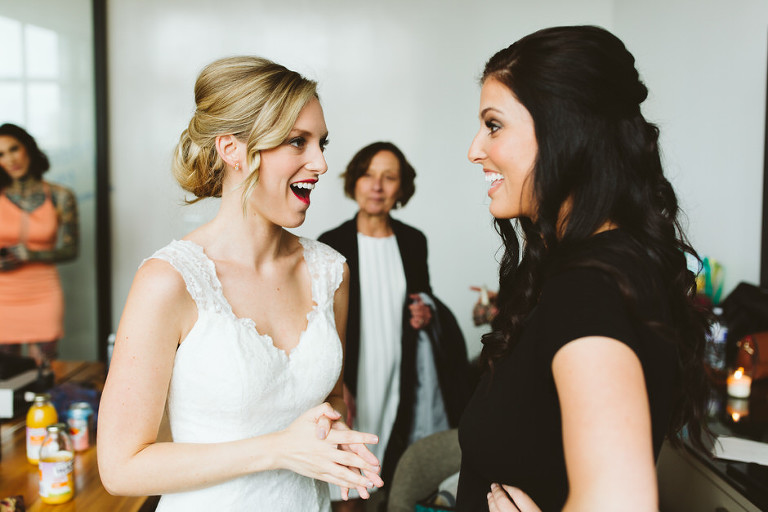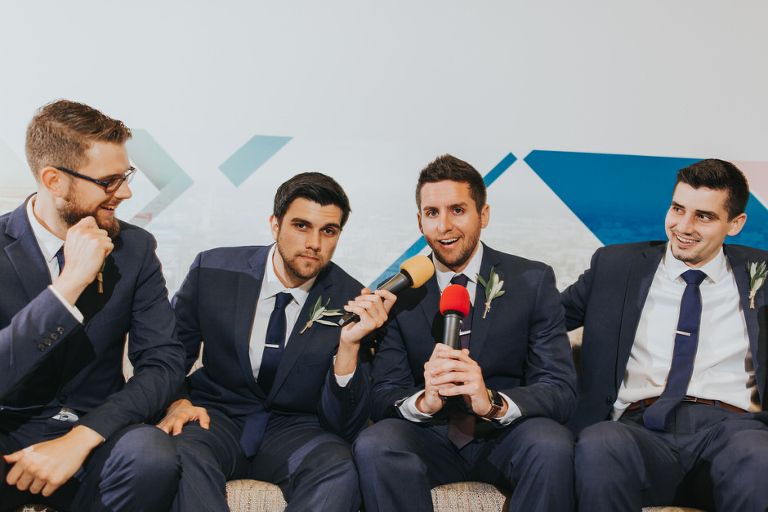 "Nothing in particular." -Tyler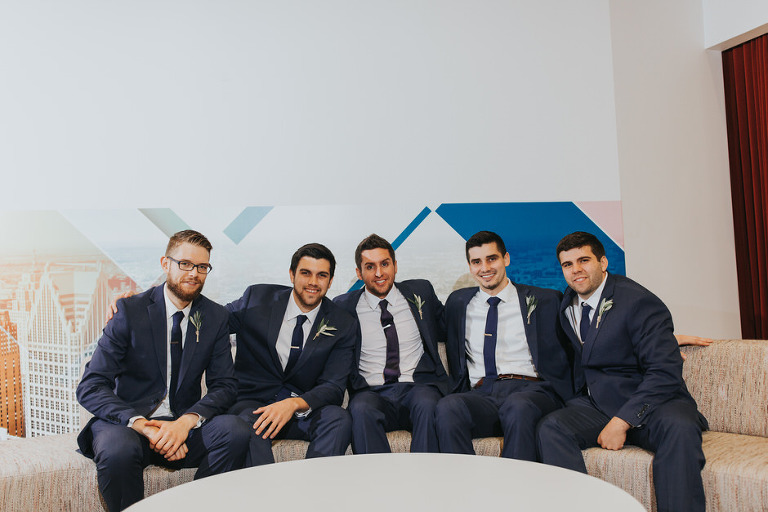 Detroit means so much to us- it's where we met, where we fell in love, where we bought our first house, where we'll raise our children. However, neither of our families are familiar with the city so it was very important that they got the real downtown experience when they visited for the wedding. Having our rooftop ceremony overlooking the city that we love so much was beyond special to us. The exposed brick and industrial-chic vibe of the venue was also right up our alley. There was even a piece of artwork that was apparently a girl twerking. We had a blast with our nontraditional venue and really made it our own.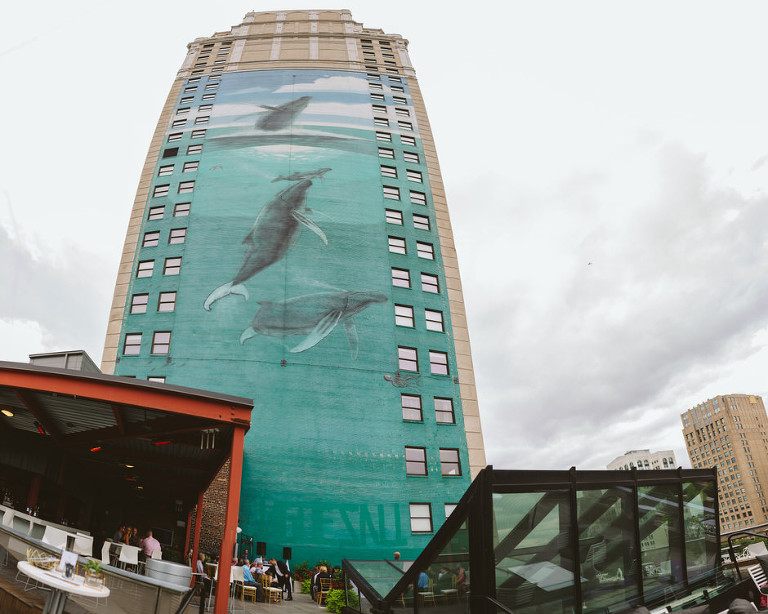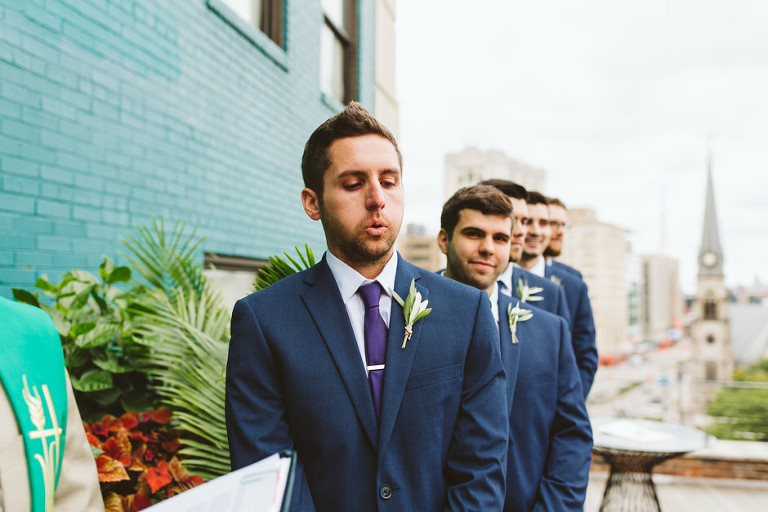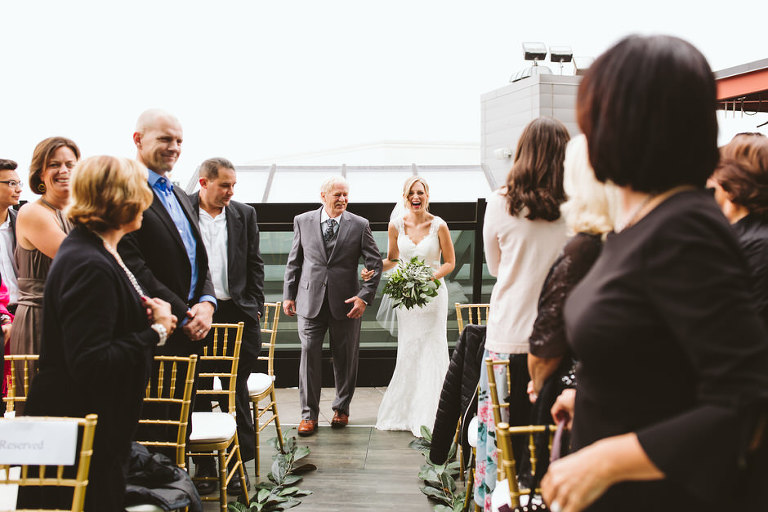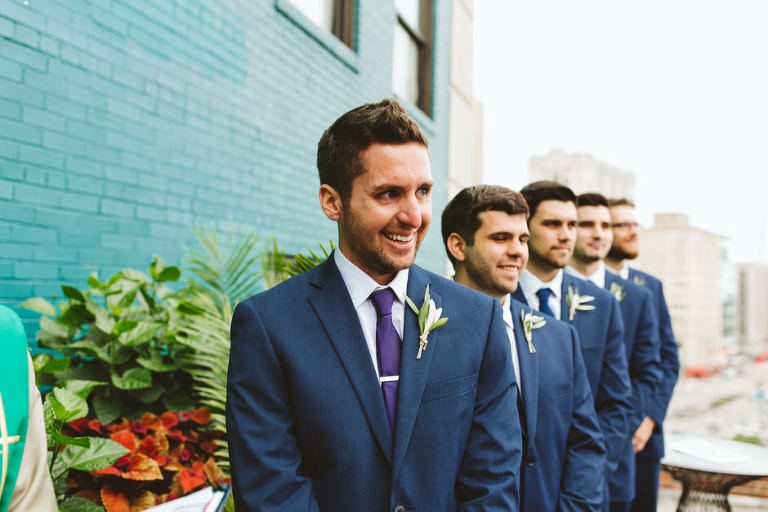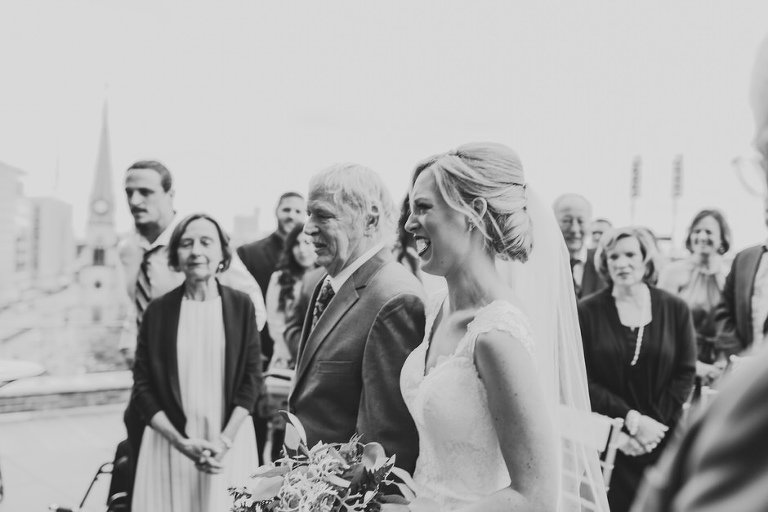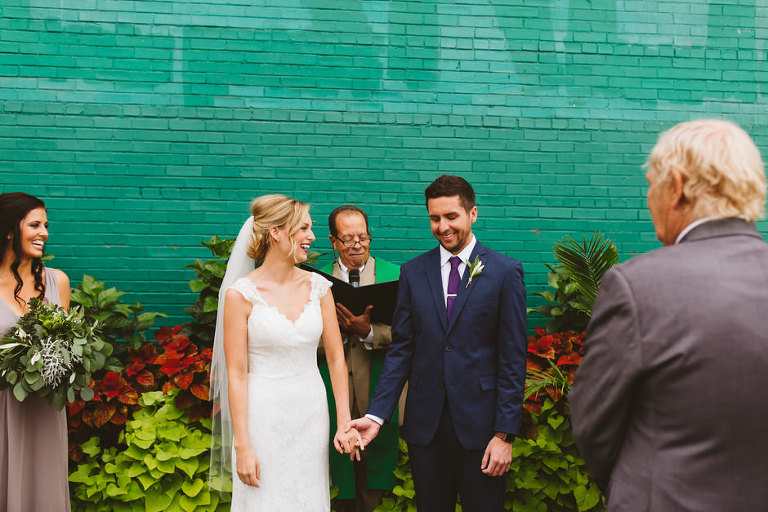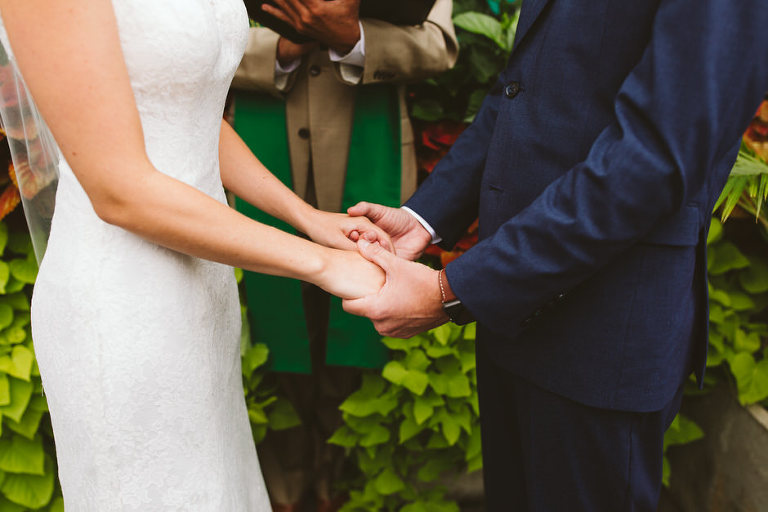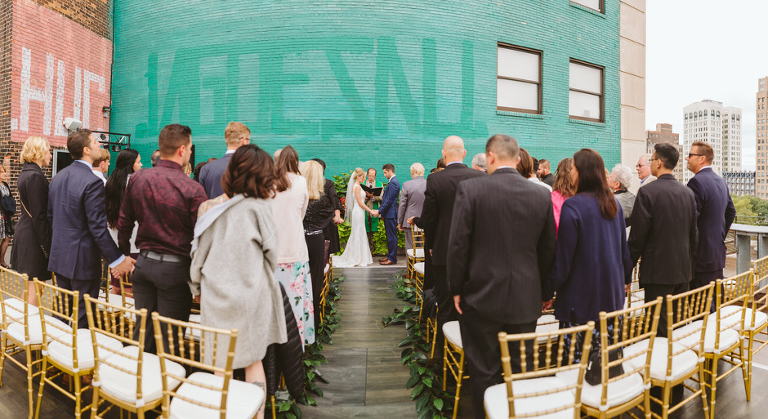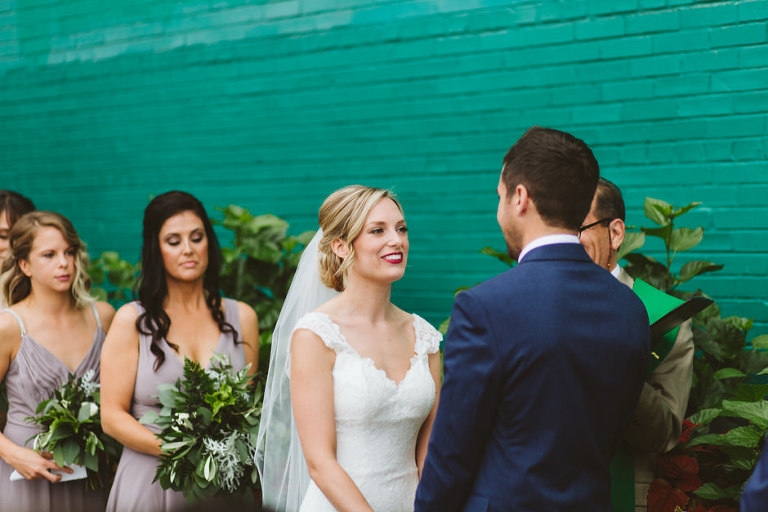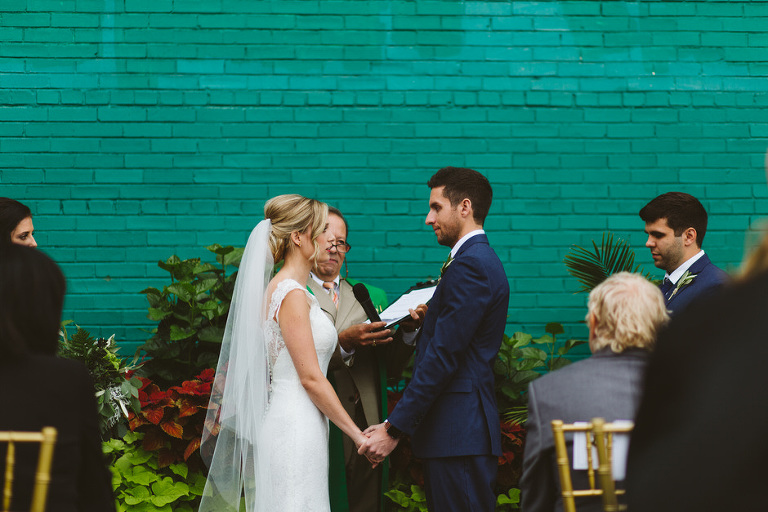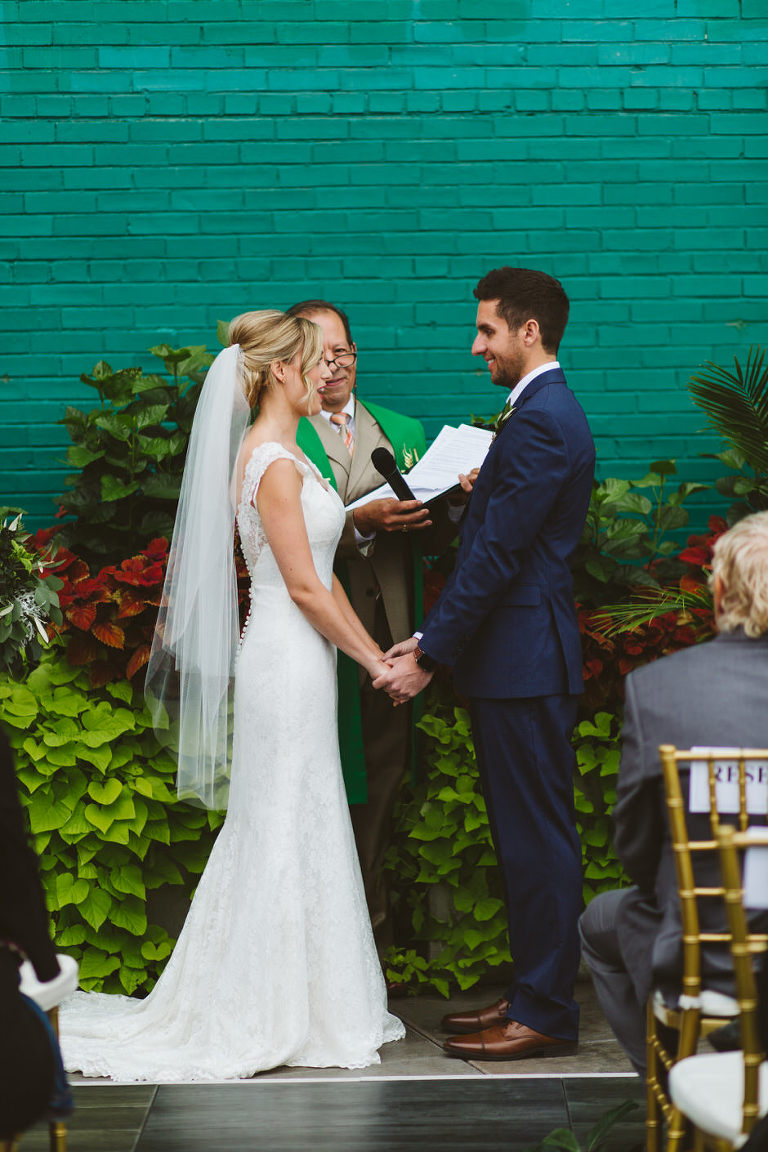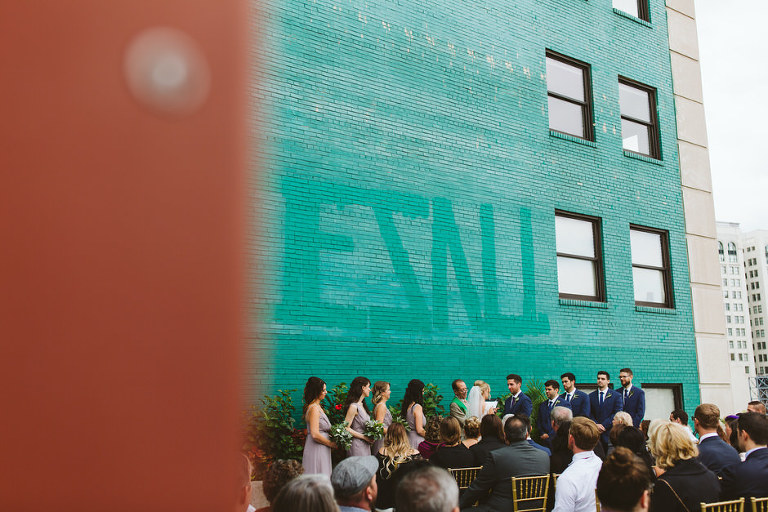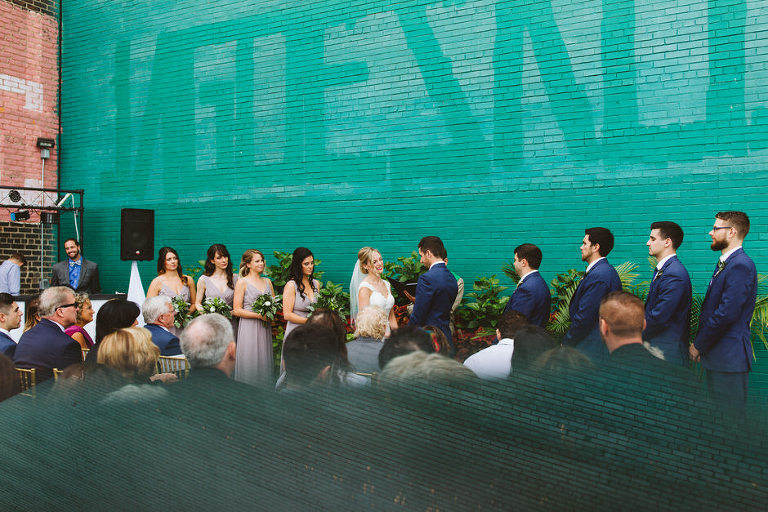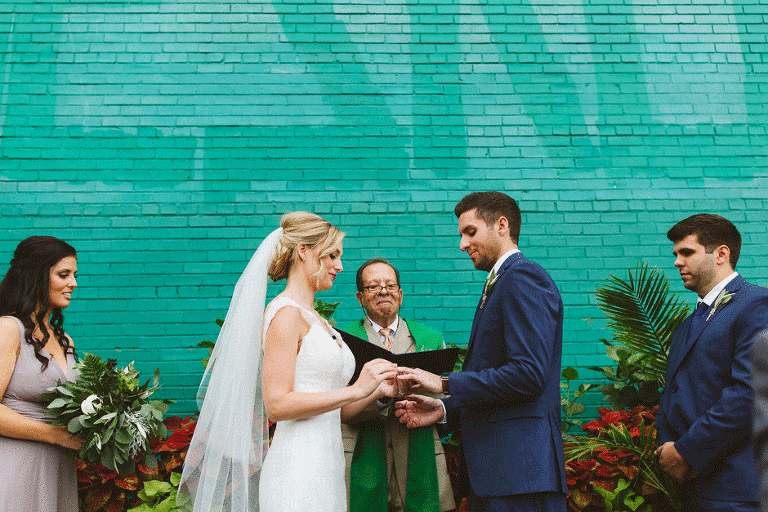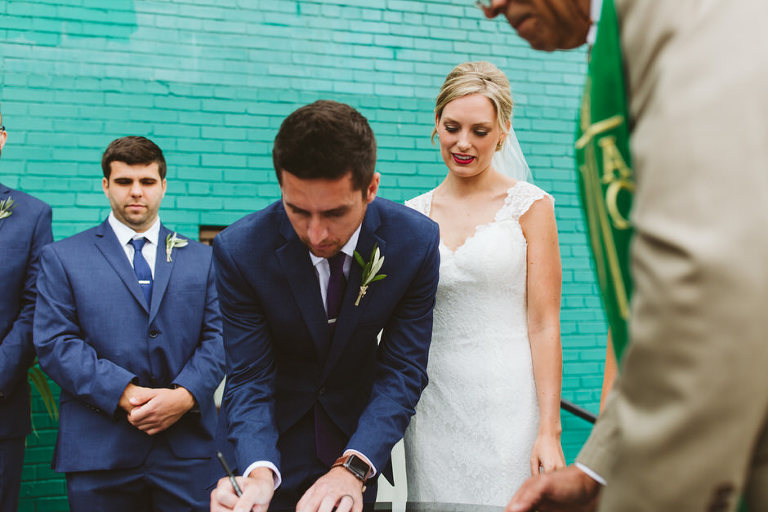 We were so grateful to have Tyler's godfather as our officiant to guide us through the process and stand with us at such an important moment of our lives. As for the ceremony, guests really enjoyed that our processional music was electronic! The wedding party had a blast dancing down the aisle and the song I walked down to was Come Home by BANK, it was upbeat, reflected our fun vibe of the day, and the lyrics were very relevant to us because we call each other our "home."
Once we got to the altar, our officiant had us take hands and asked all of our guests take the hands of the people next to them. He discussed how our friends and family are all connected to each other in our love and how they will support us in our journey forward together. We thought that was really nice.
We also loved how we incorporated the signing of the marriage documents into the ceremony. Doing so in front of everyone really gave attention to the weight of what marriage means and how it's not entered into lightly.
Finally, in our day-to-day we always emphasize mindfulness and being fully present. Right before pronouncing us as husband and wife, our officiant instructed us to take a moment and really soak everything in- what we saw, what we felt, heard, thought, smelled. Doing that really helped to slow things down and I'll cherish that moment forever. He then had us turn outward to the crowd and take a look at everyone who was there to support us. It felt so nice to be able to connect with our loved ones at that moment right before starting our lives together as a married couple.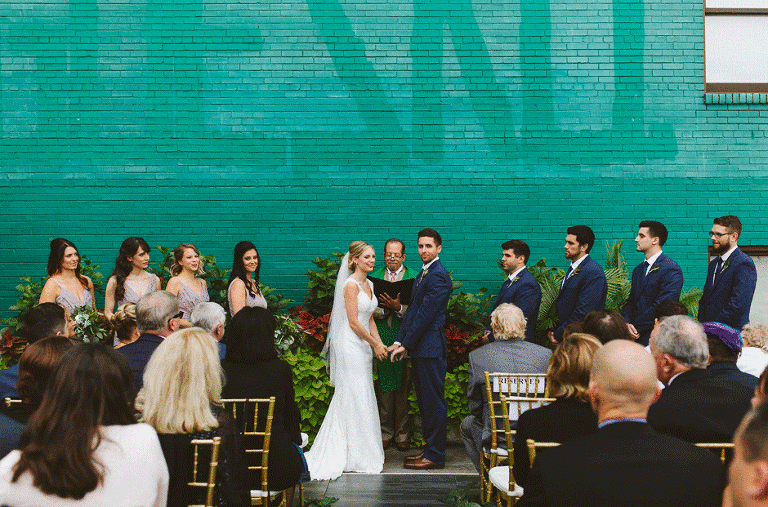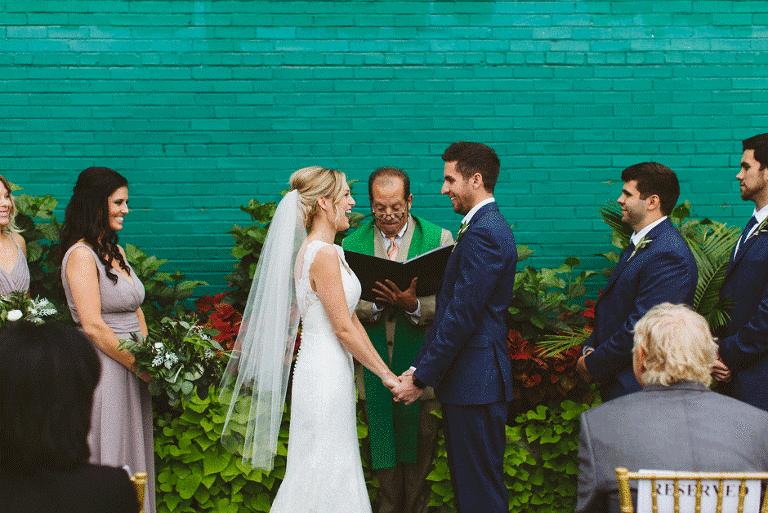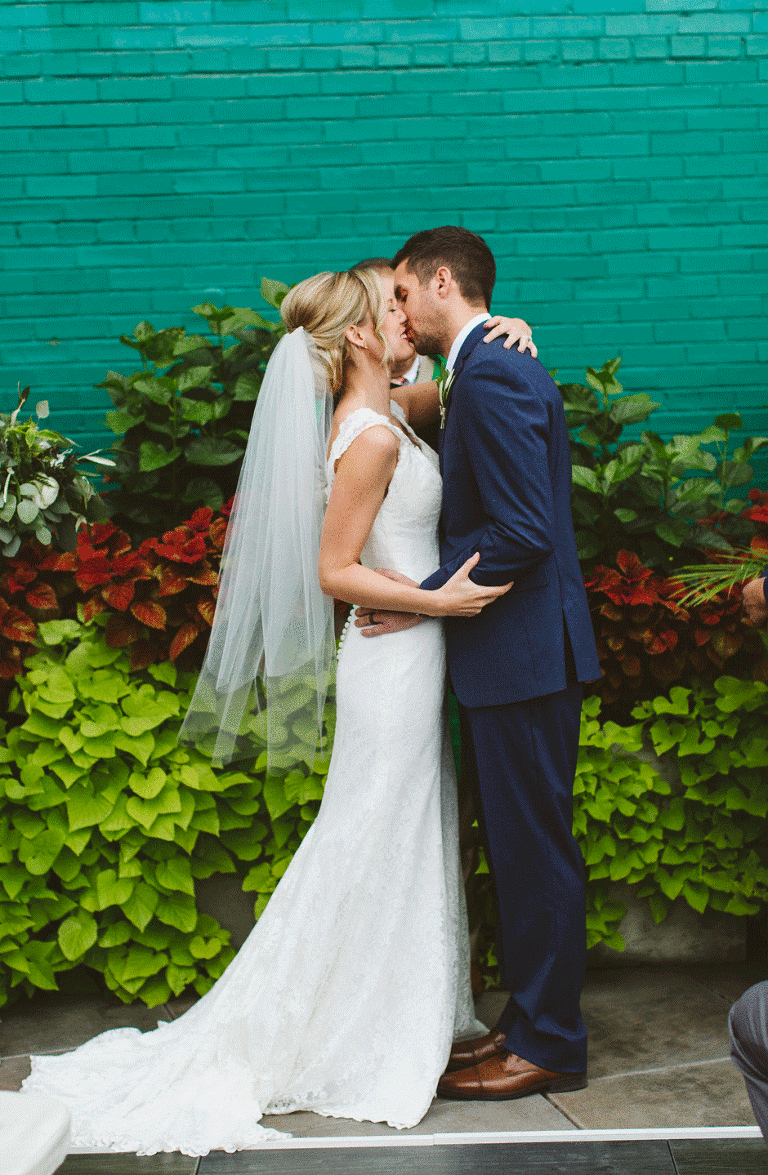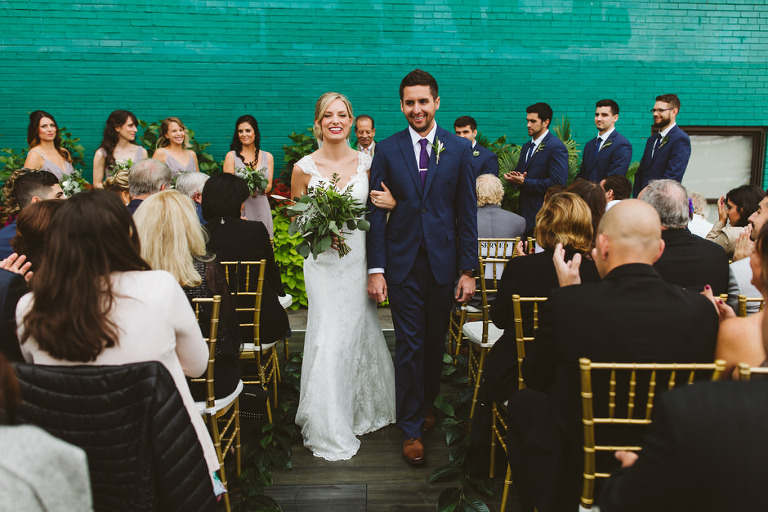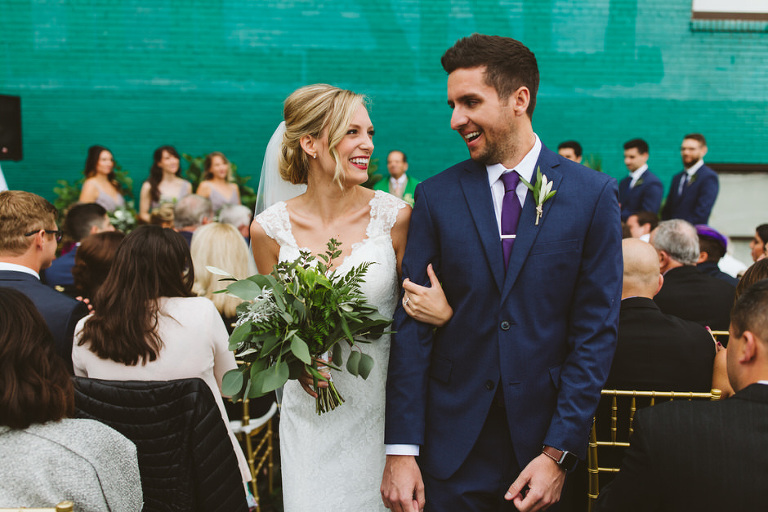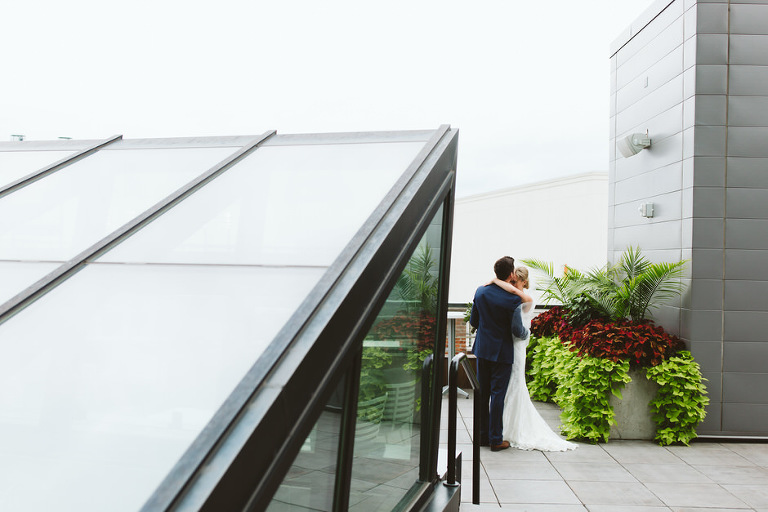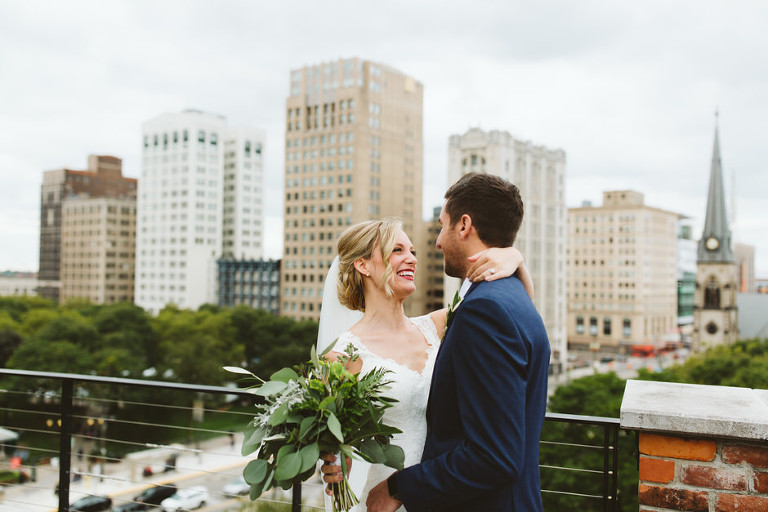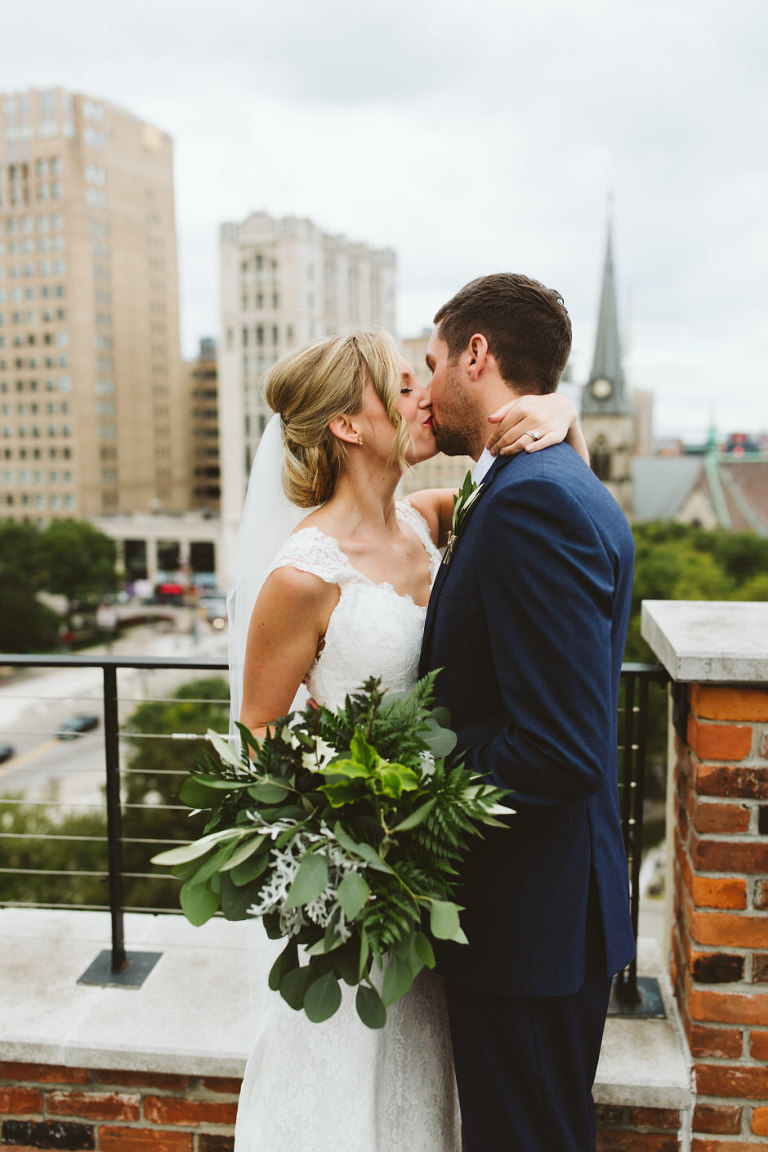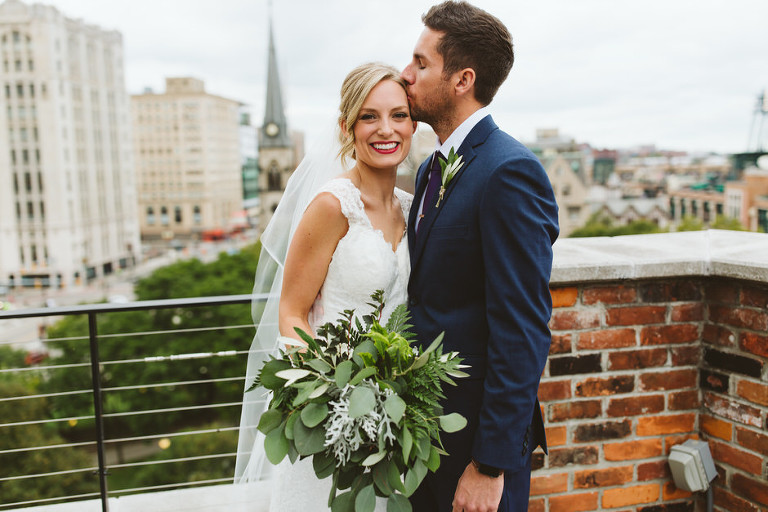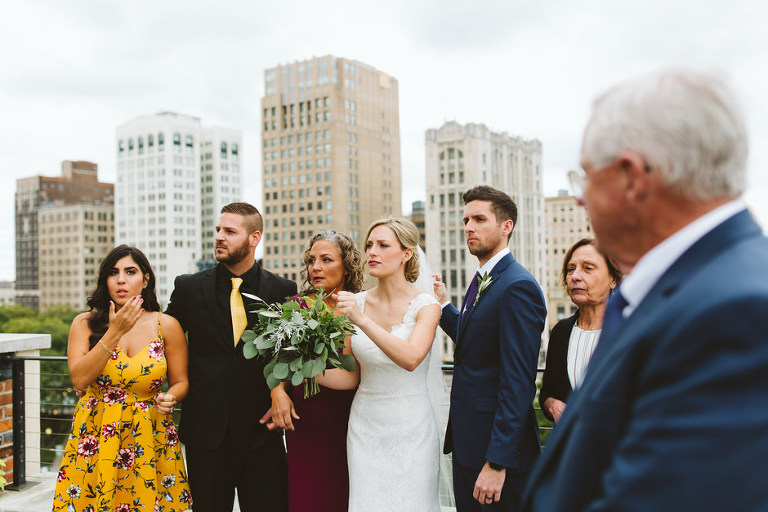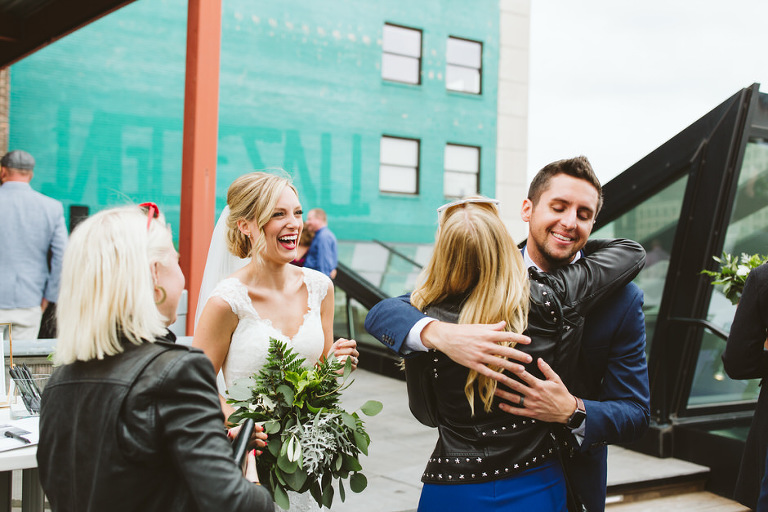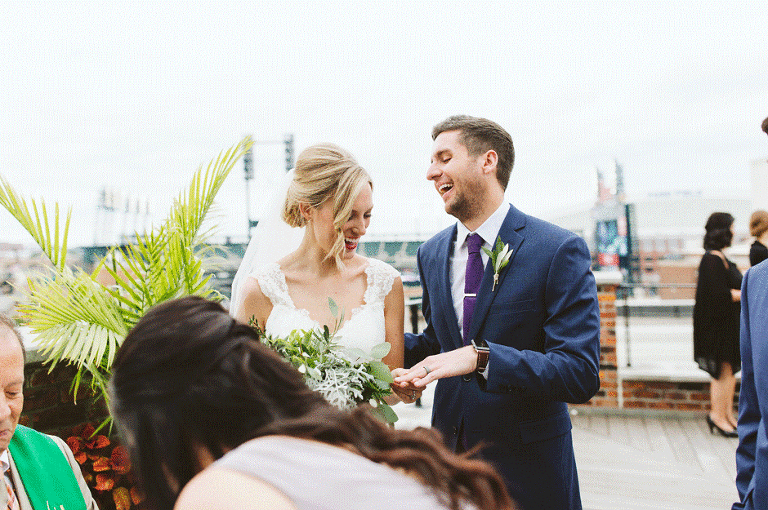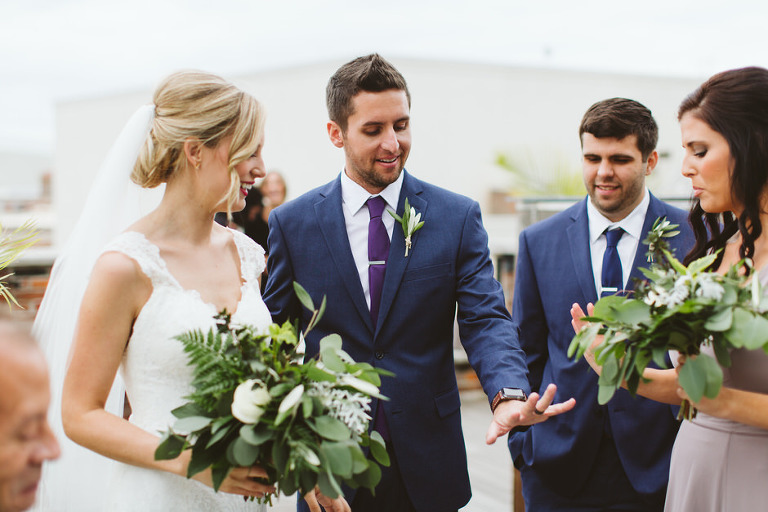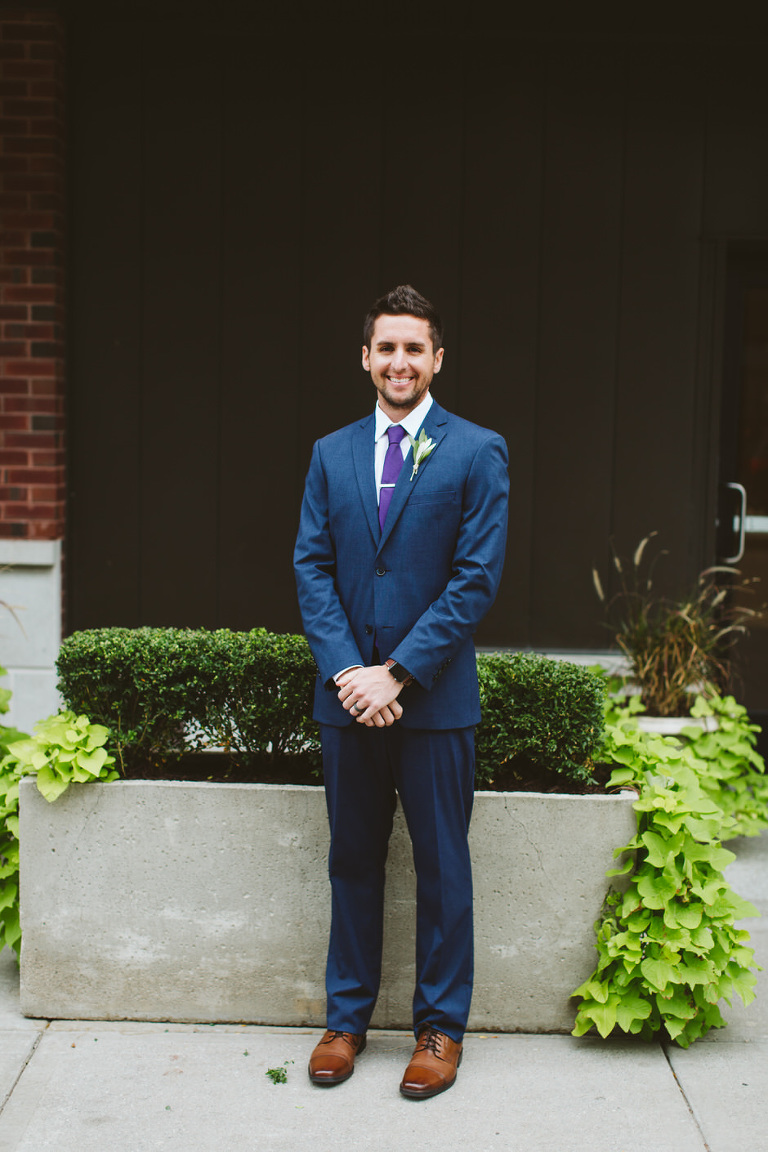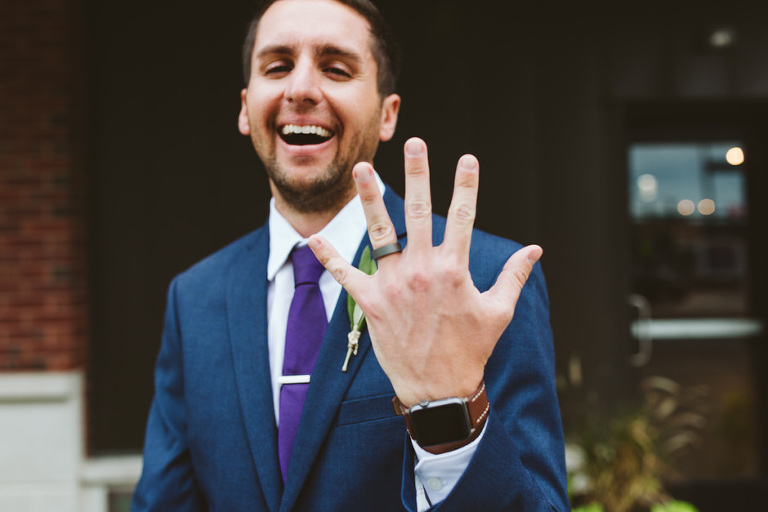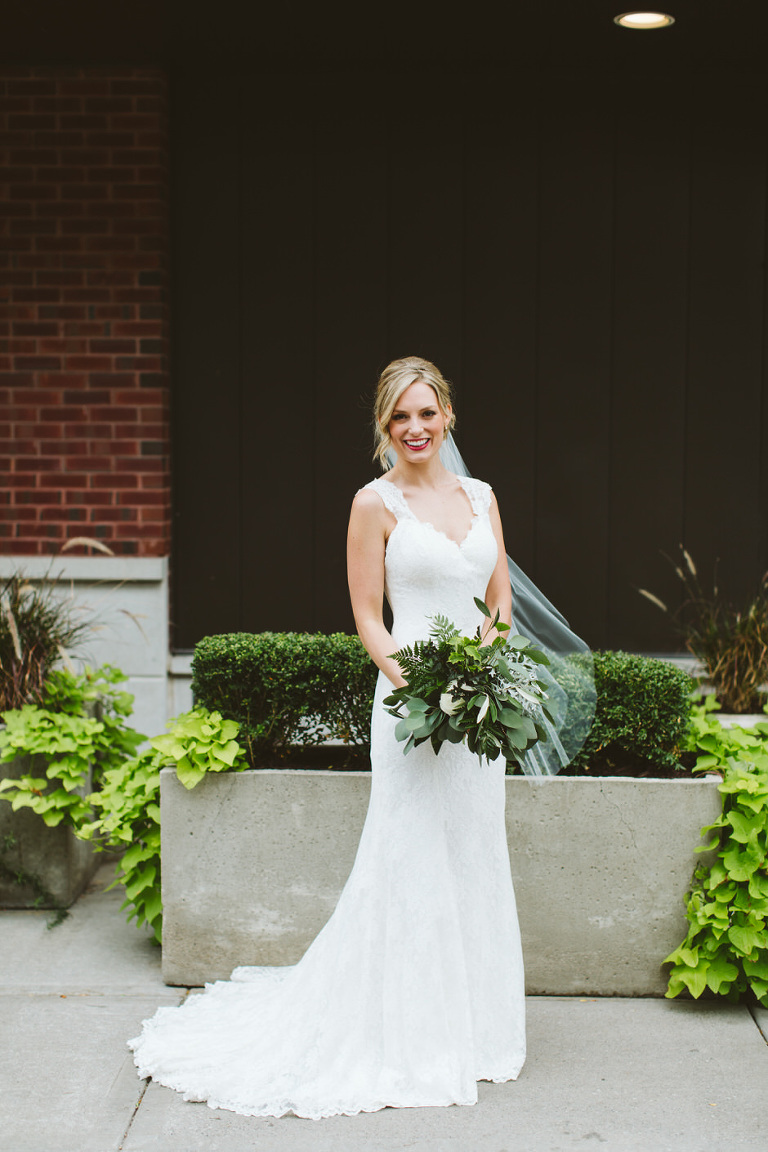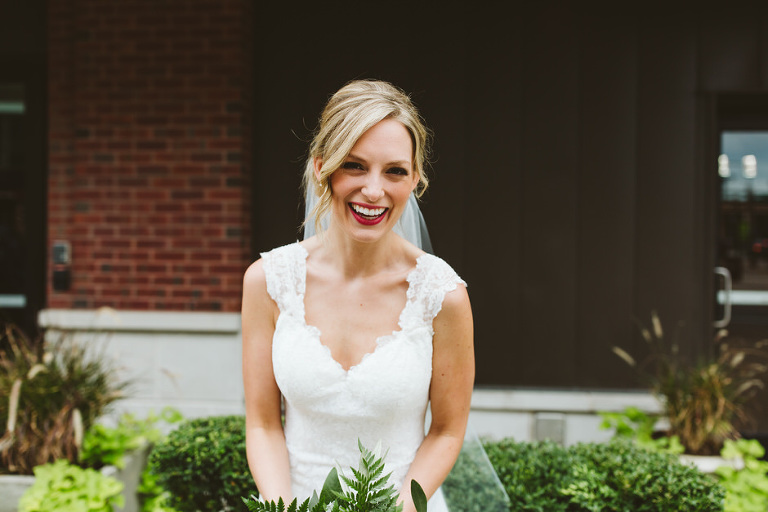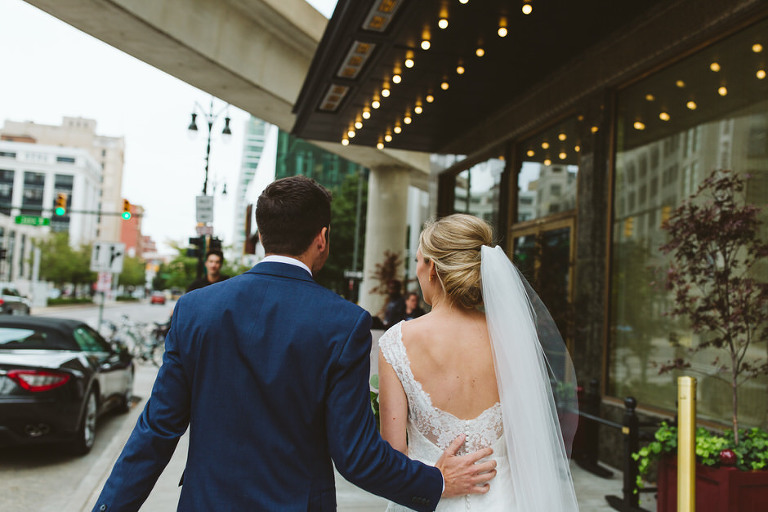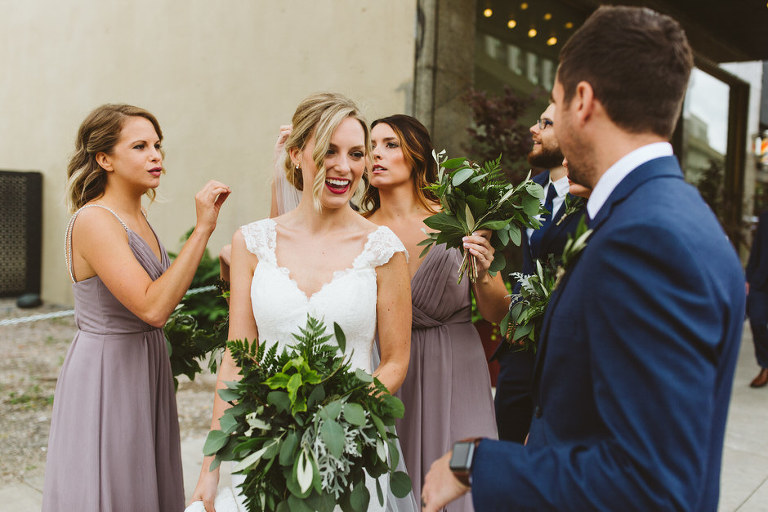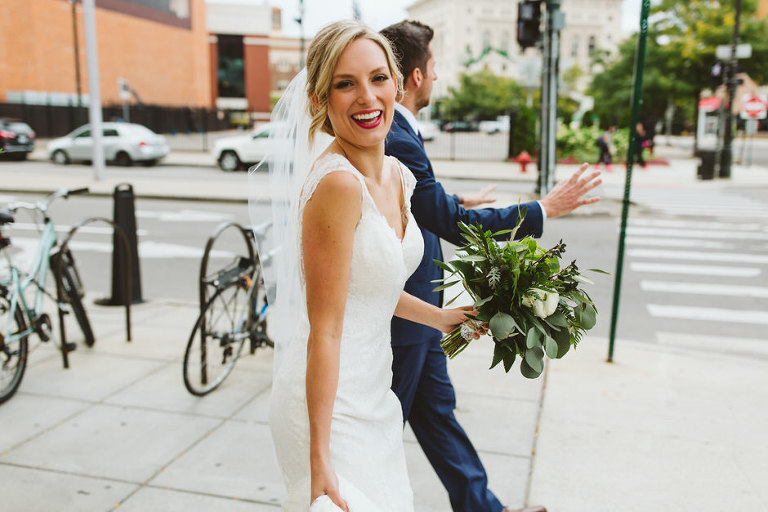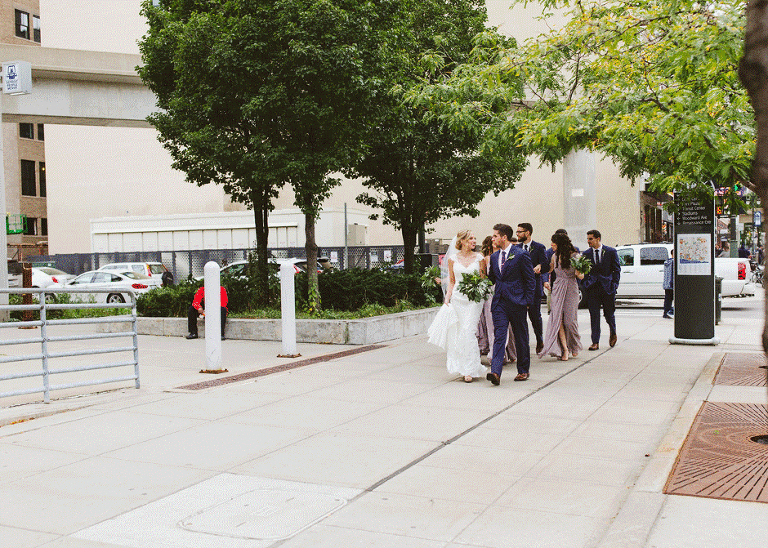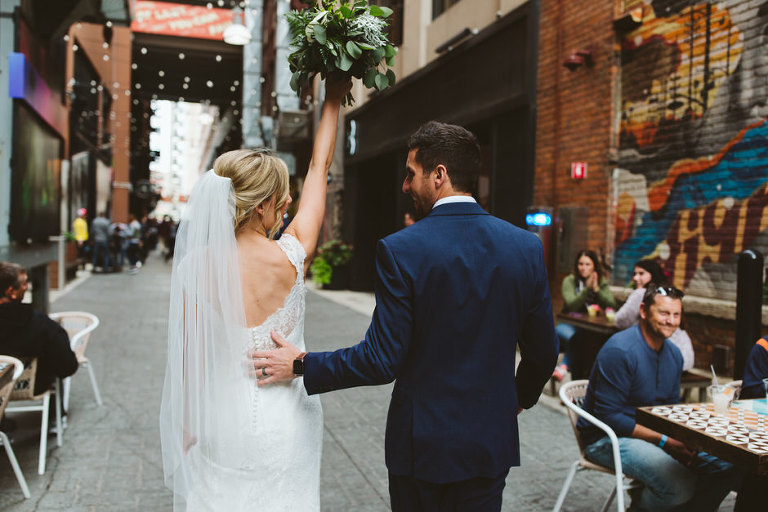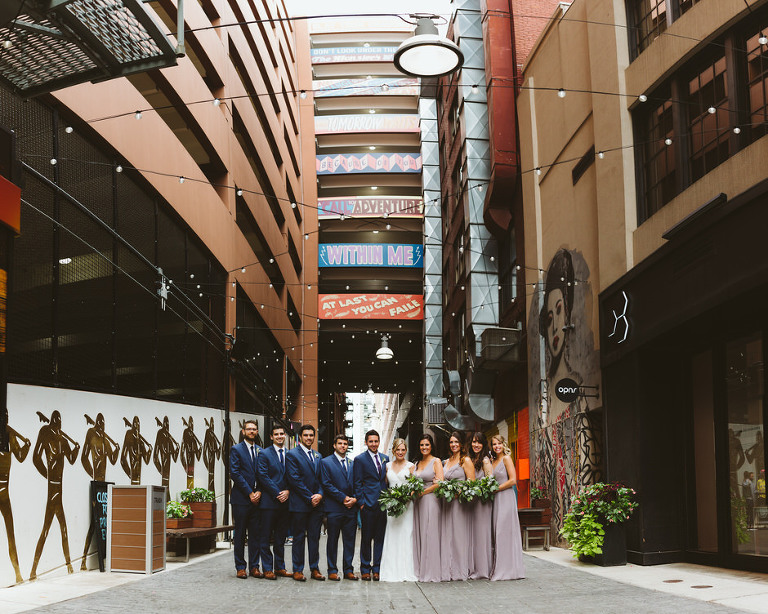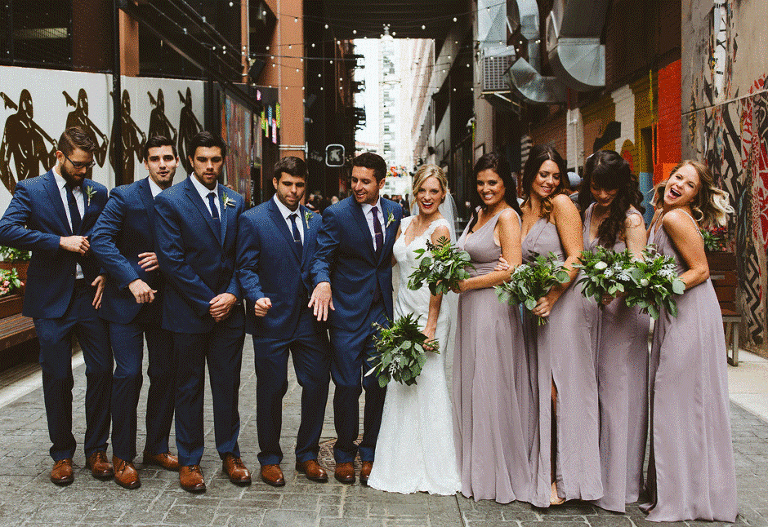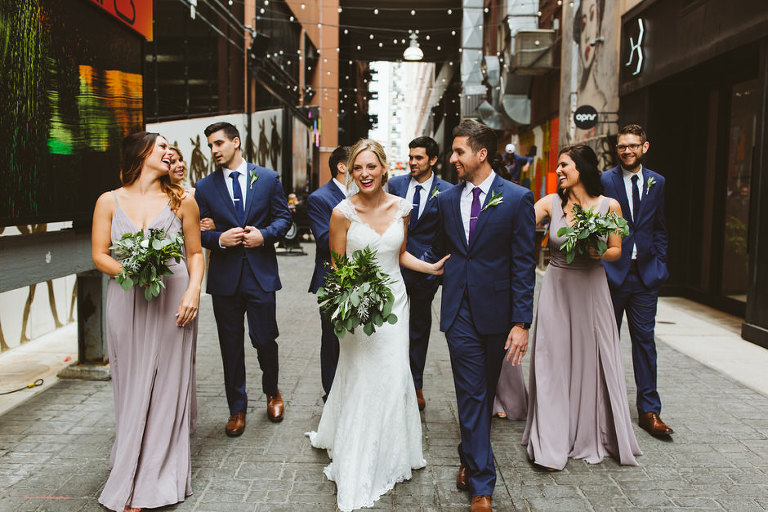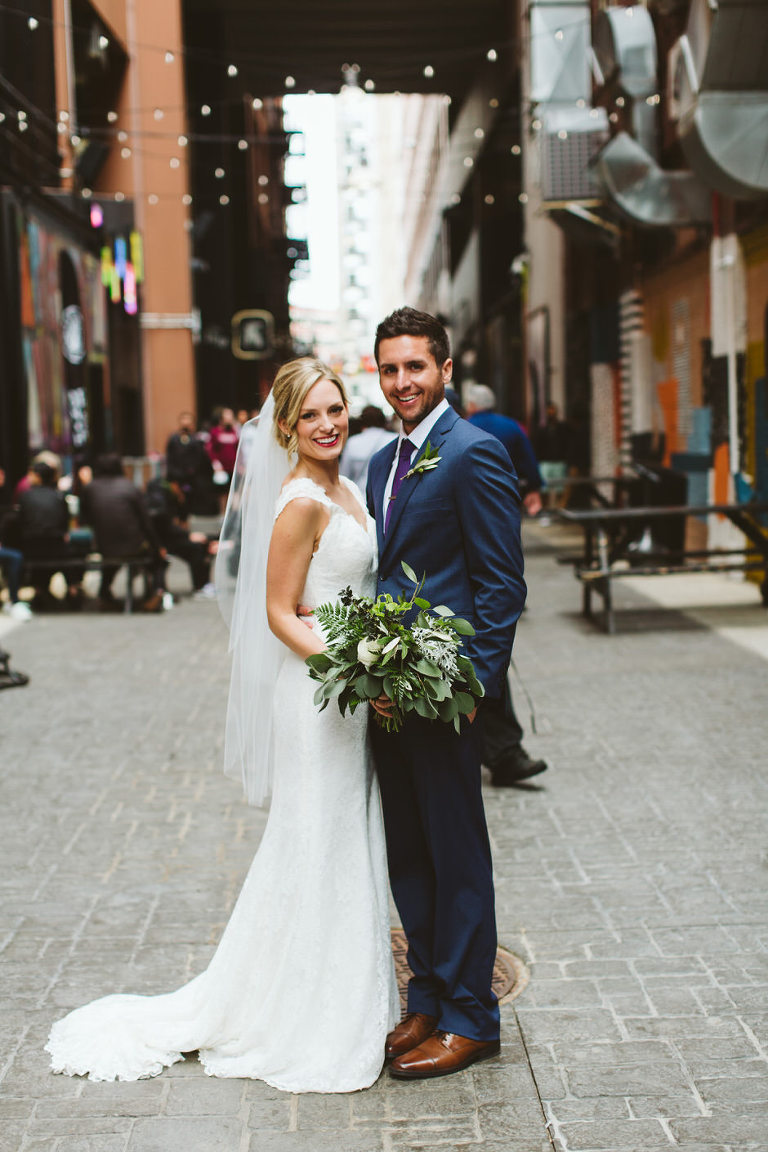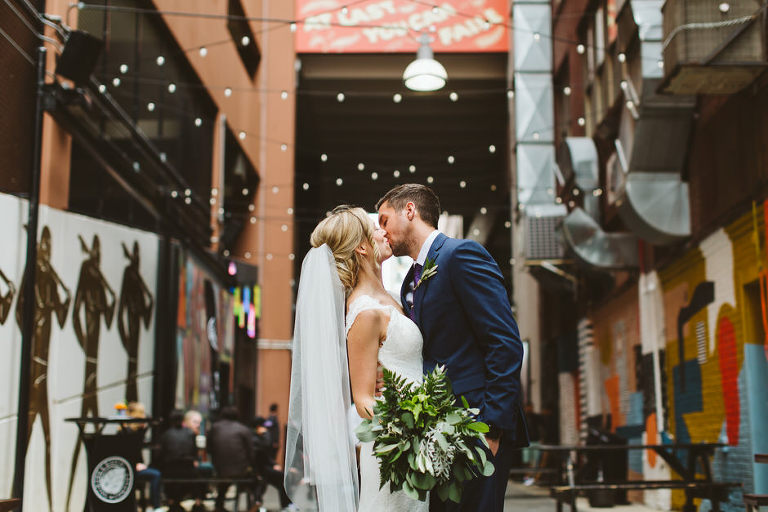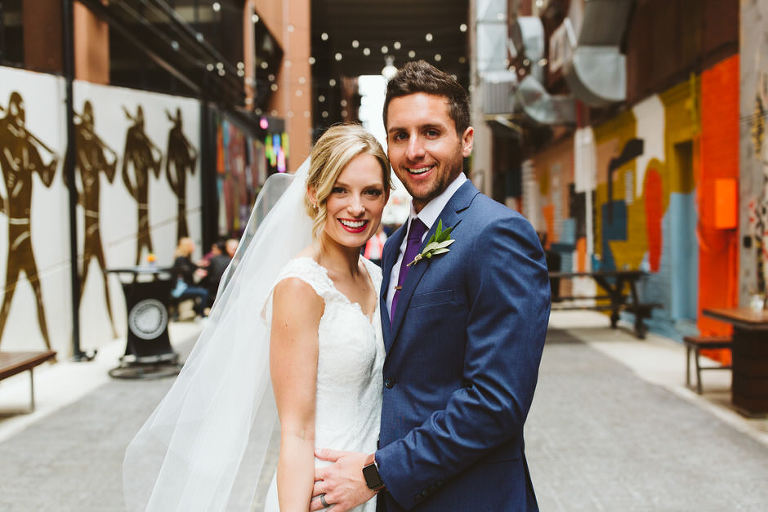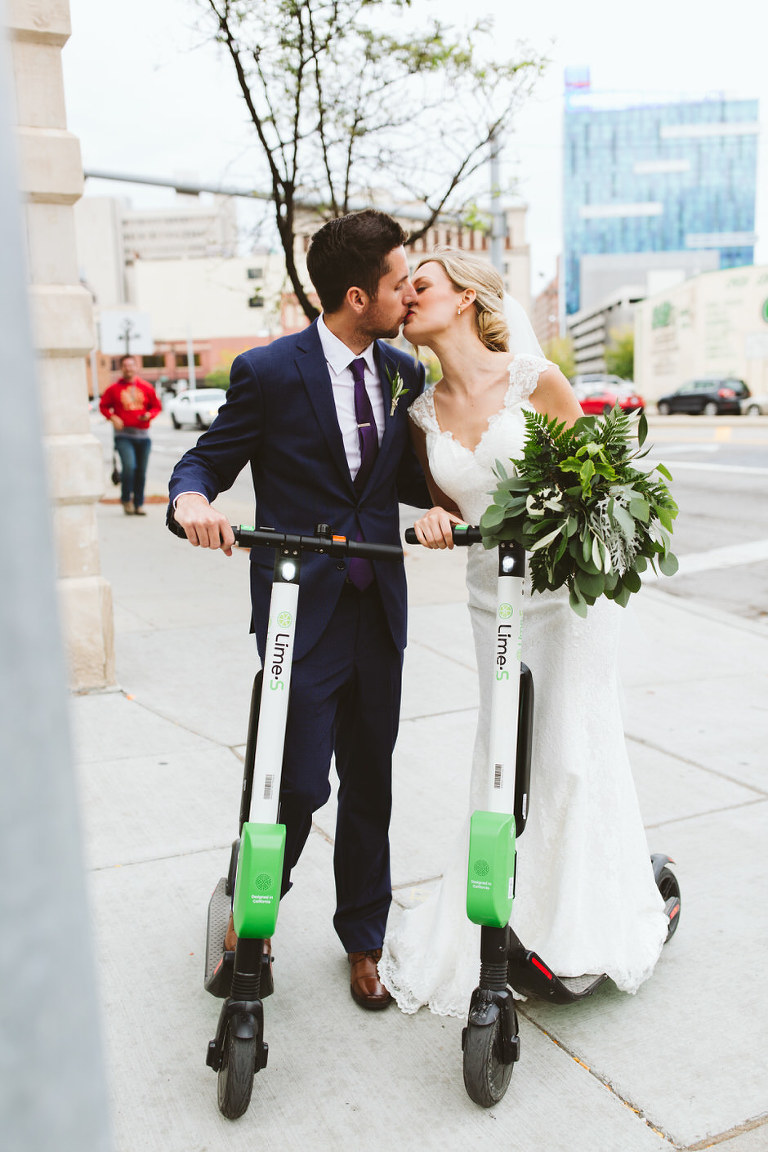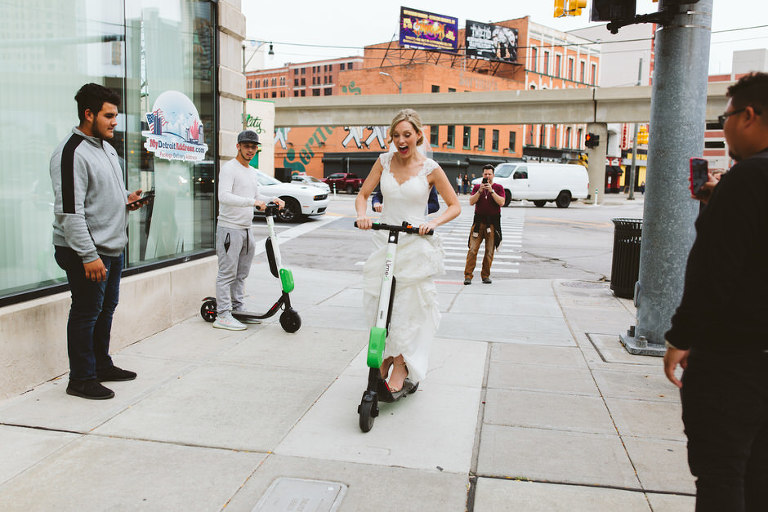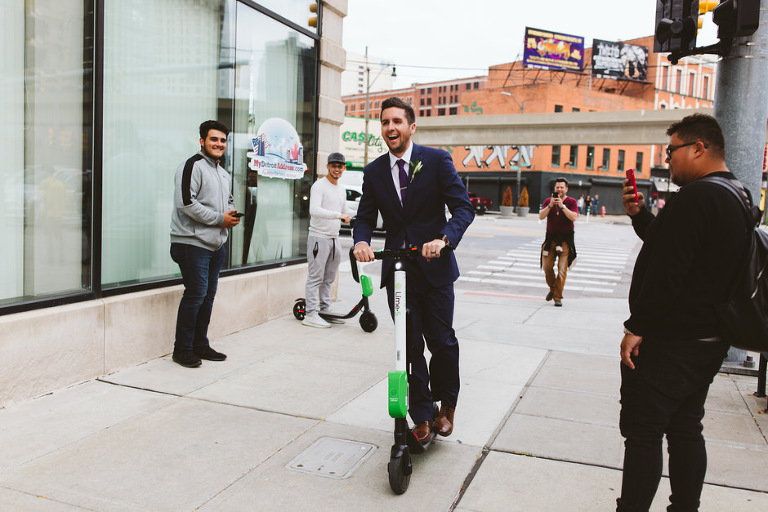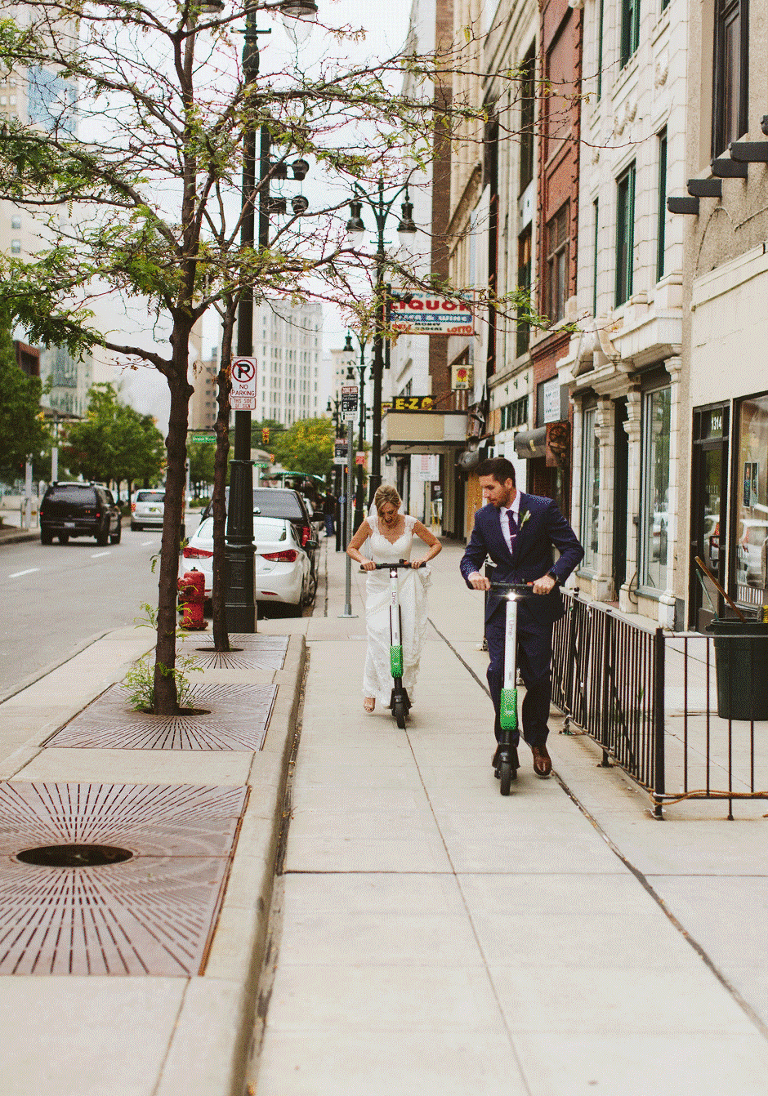 Back to the twerking girl artwork… haha. Our venue was so unique and covered in interesting artwork, surfaces, and planters that we were very intentional with keeping decor to a minimum as to not overshadow how unique the entire place was. One thing that we got a lot of compliments on were our potted plant succulent centerpieces. We're very focused on sustainability and we didn't want to have a lot of cut flowers for the reception. Our guests were able to take home the succulents and hopefully have them for a lifetime as a reminder of our special day!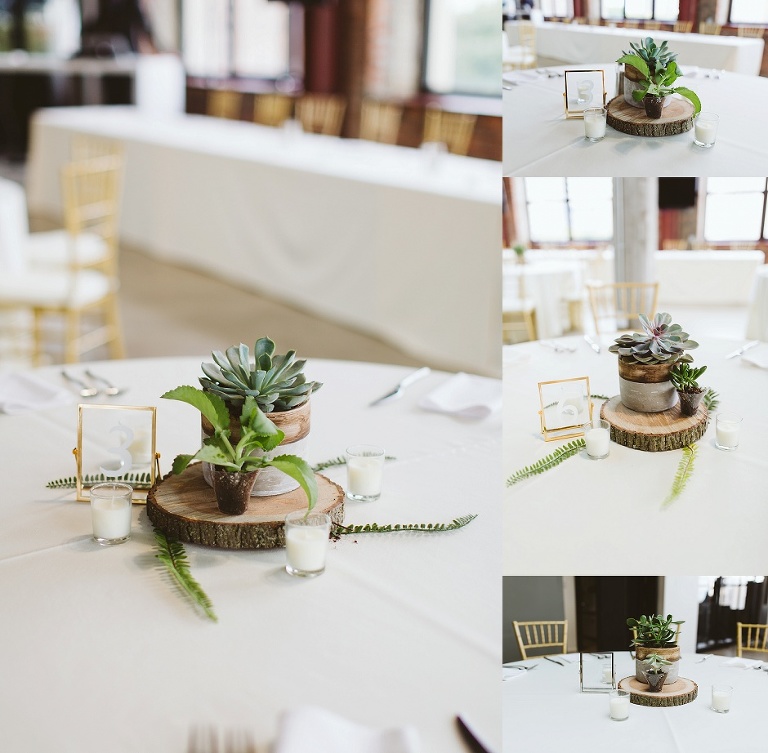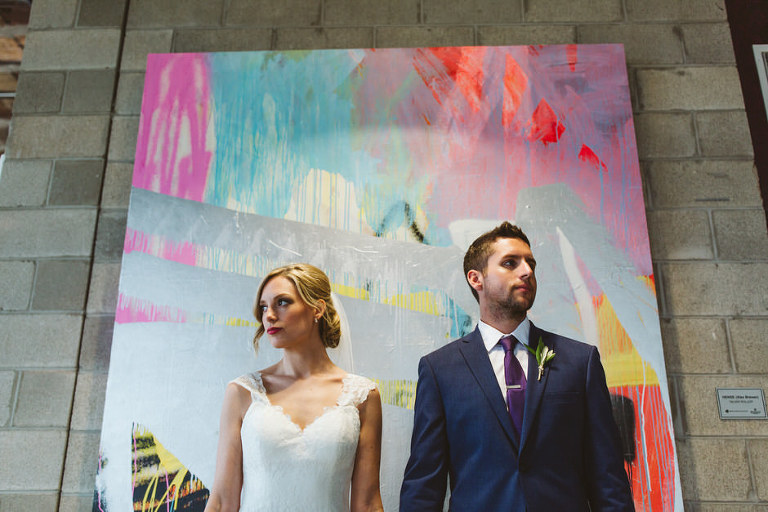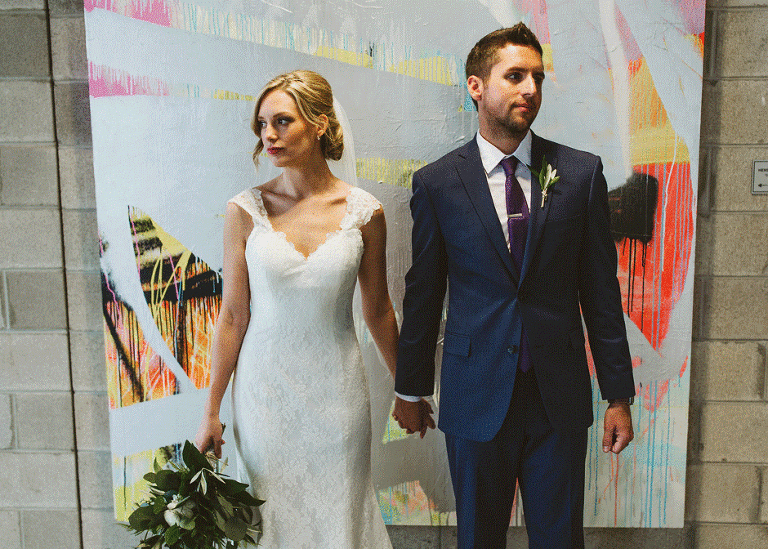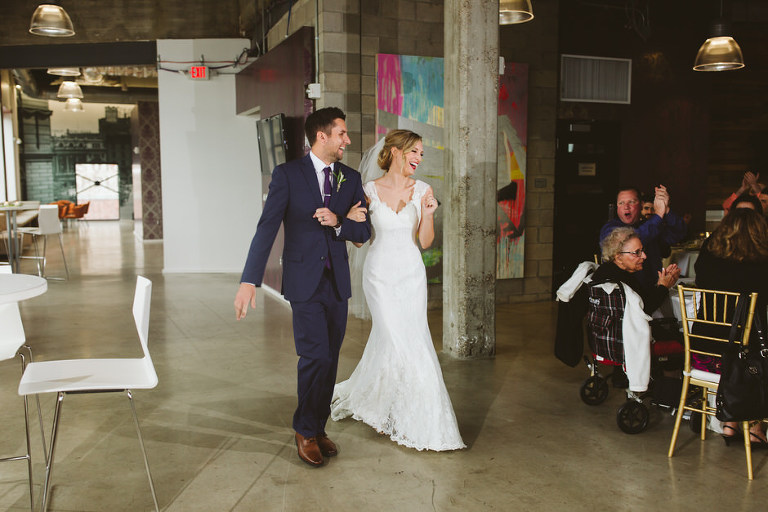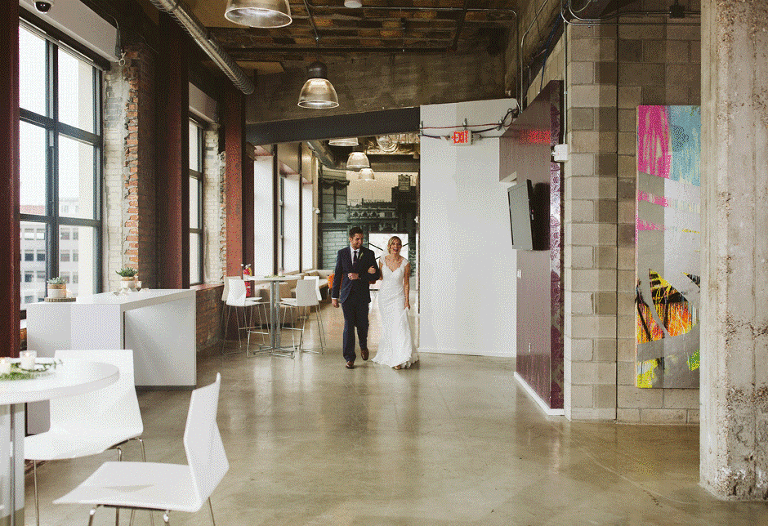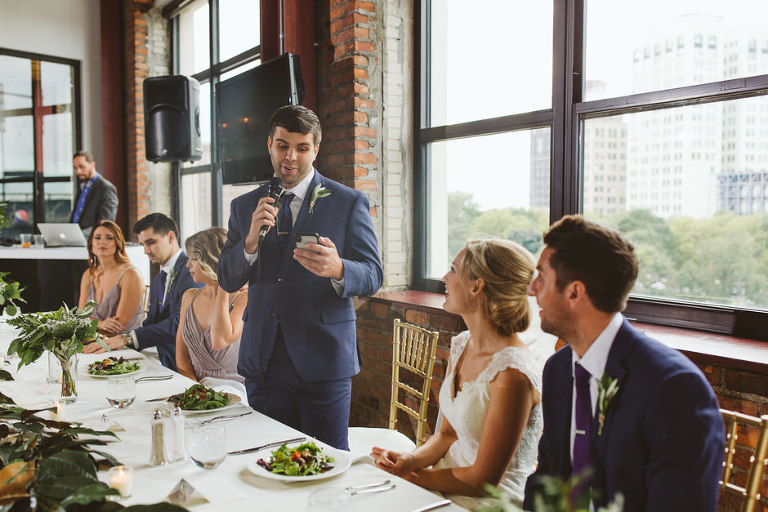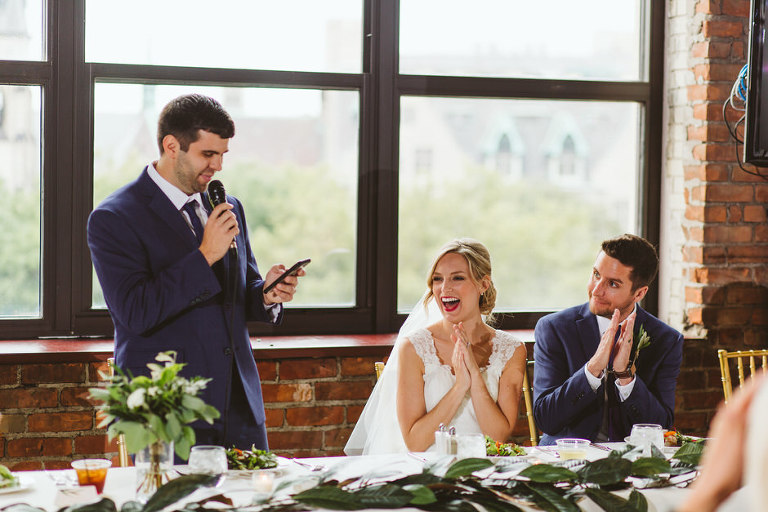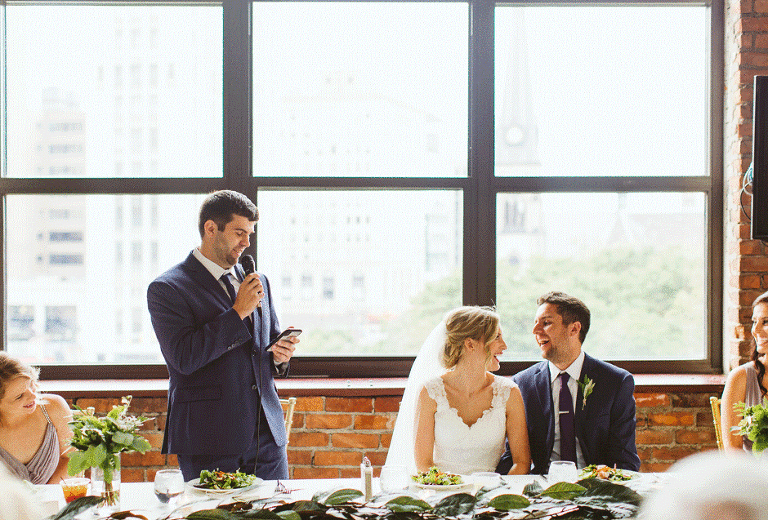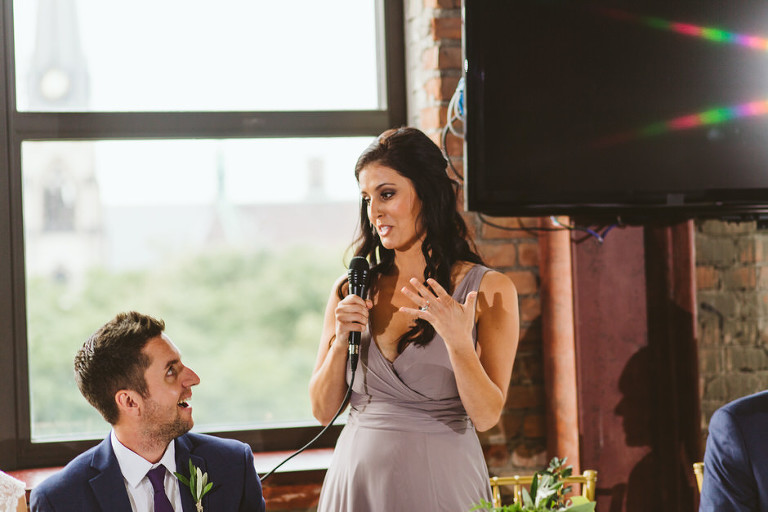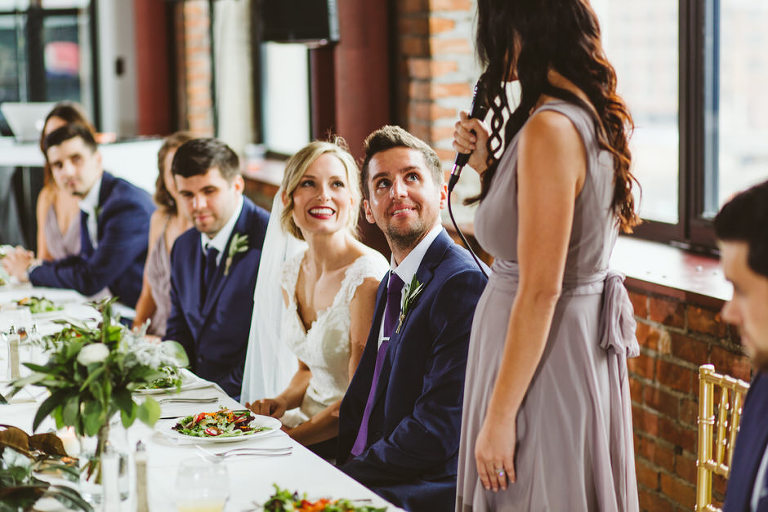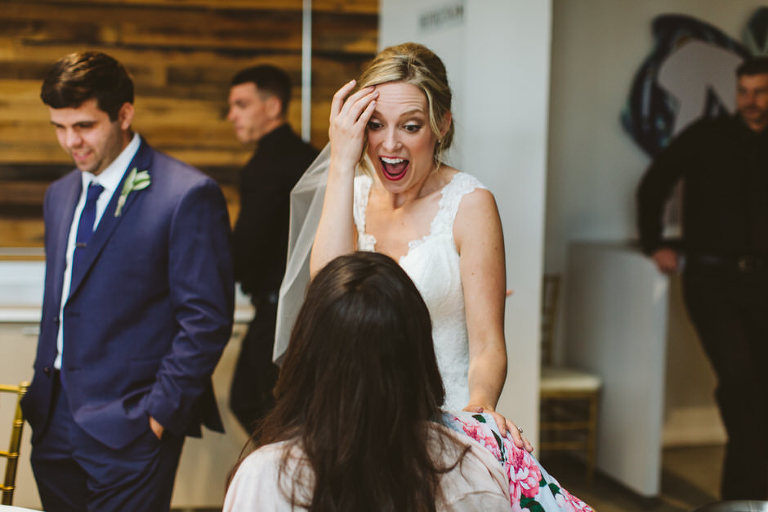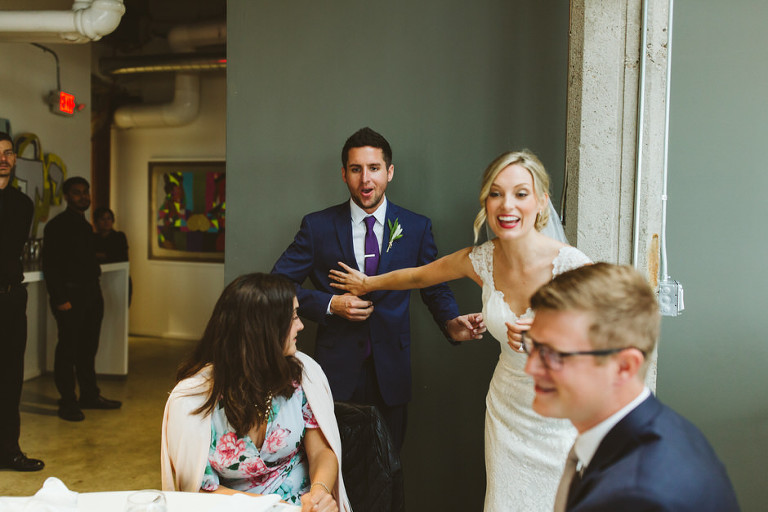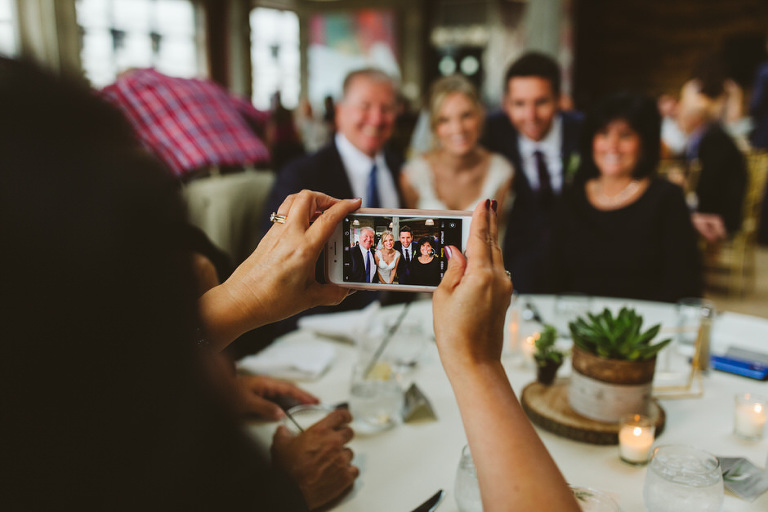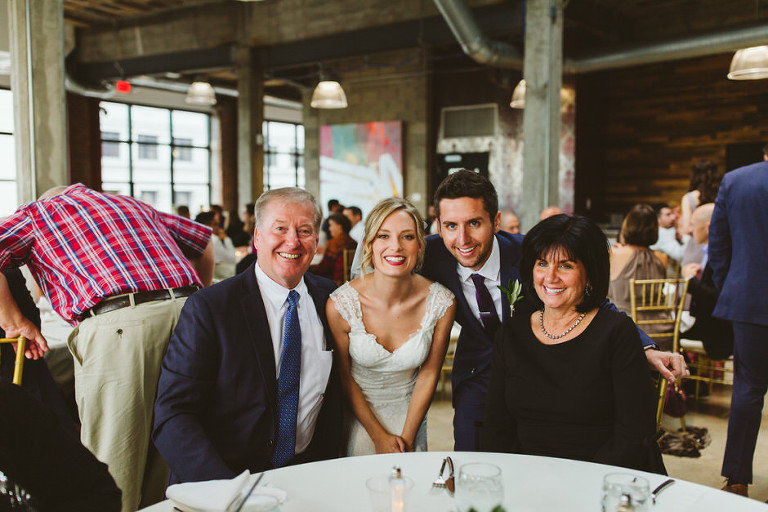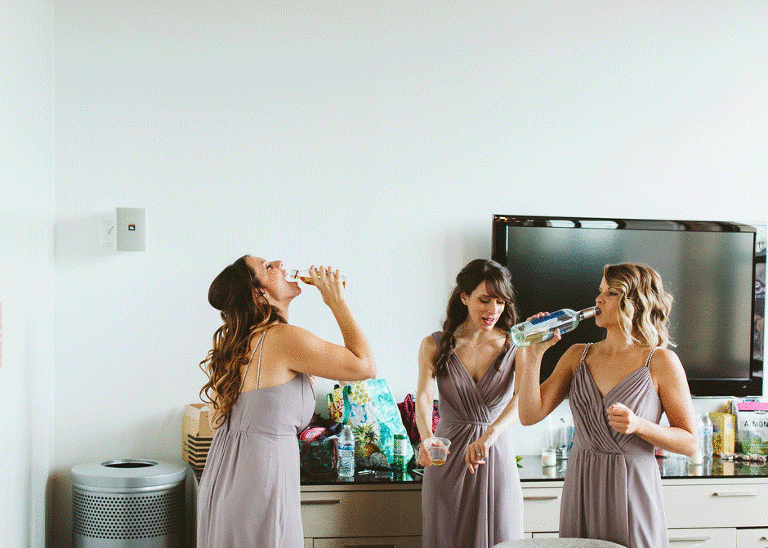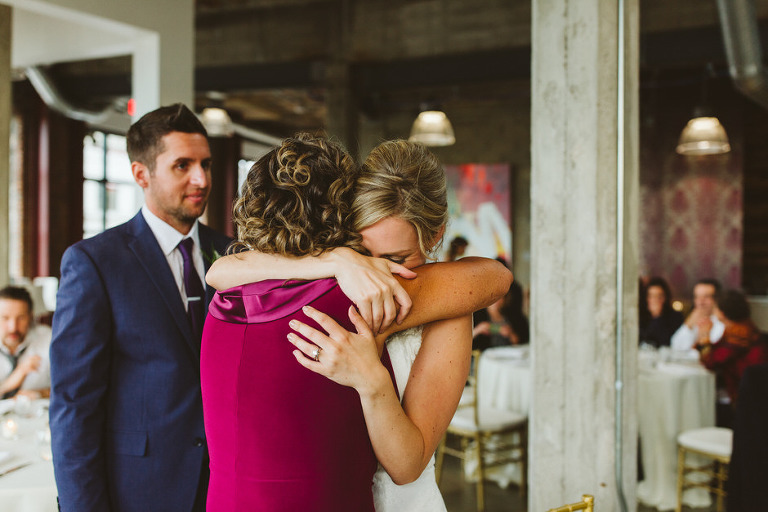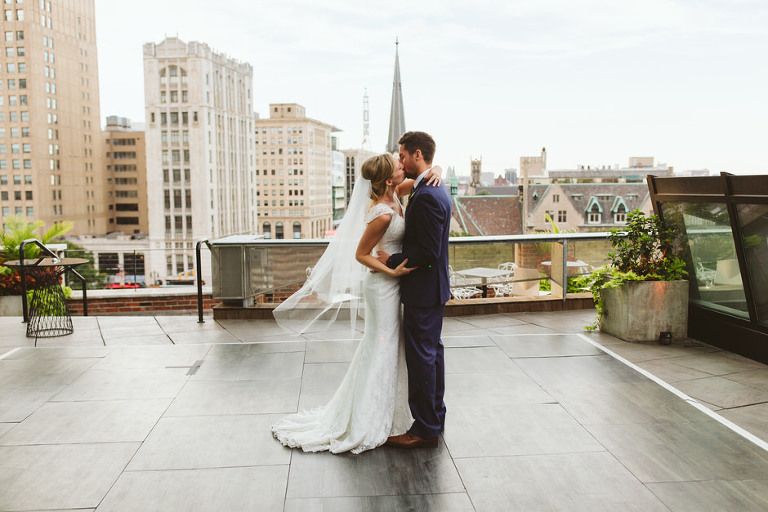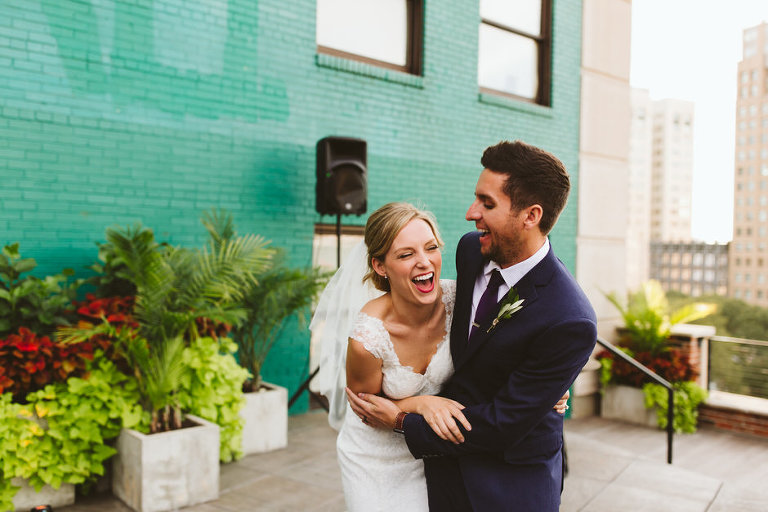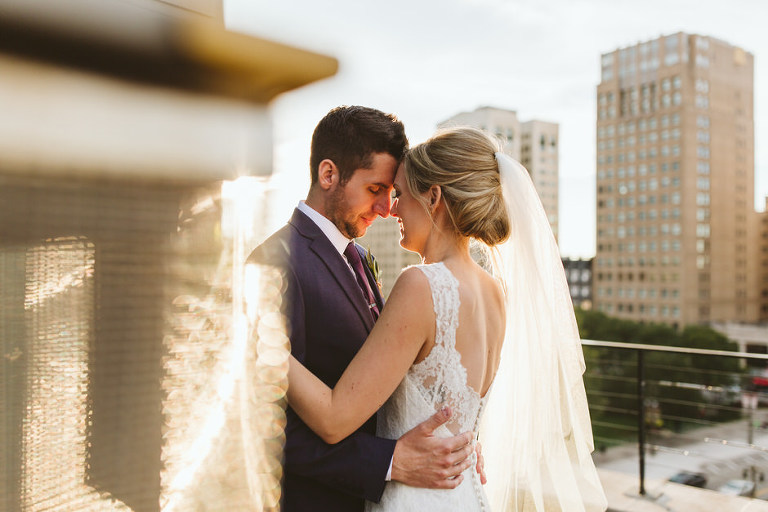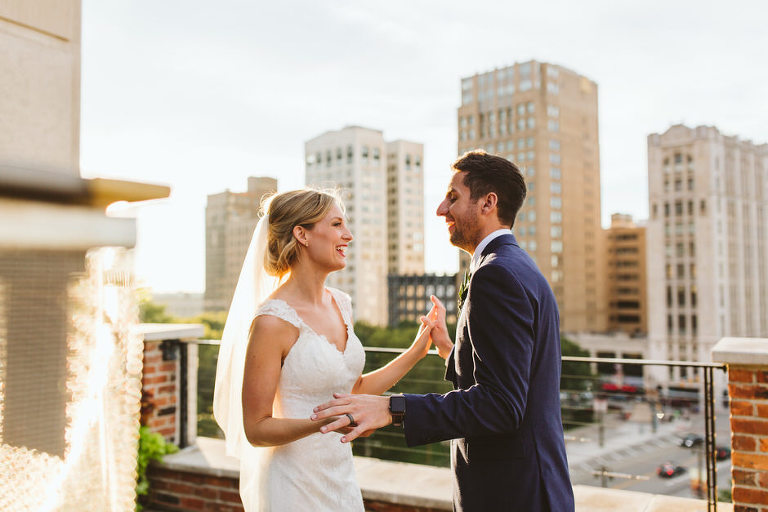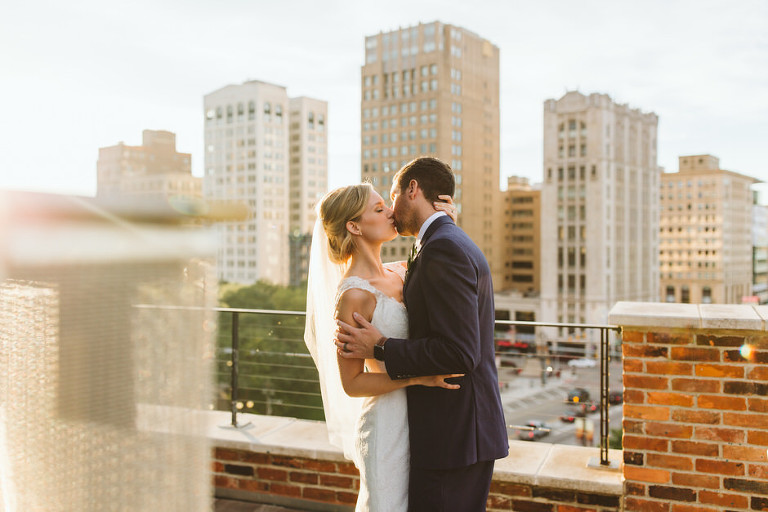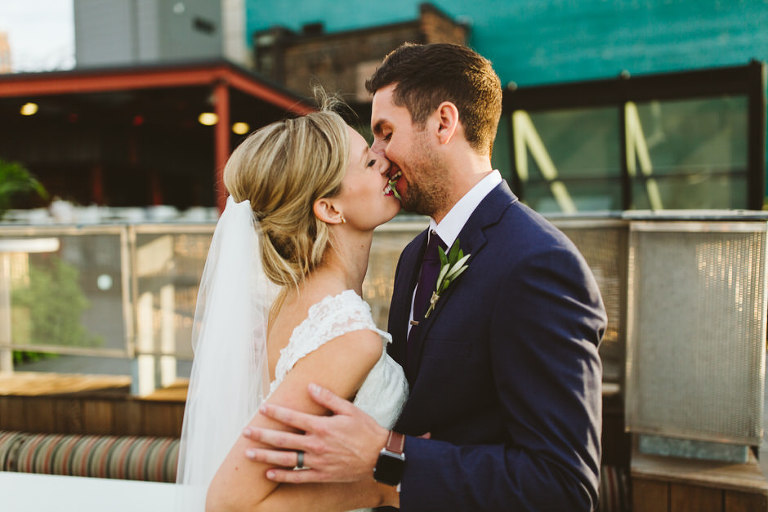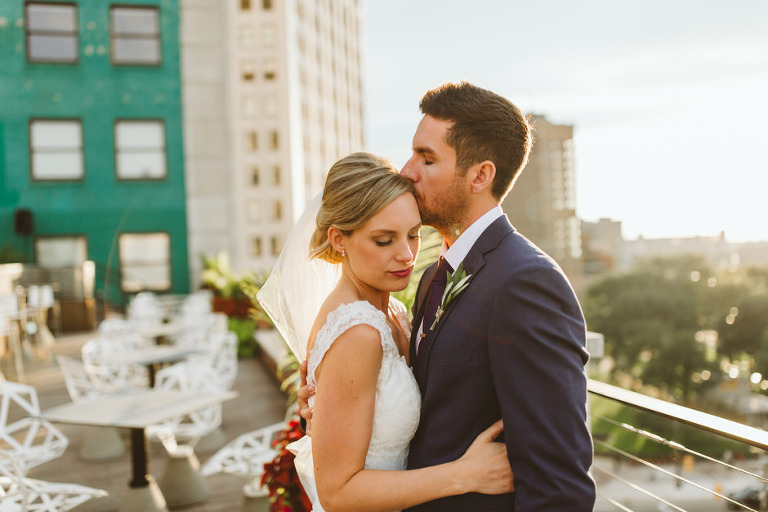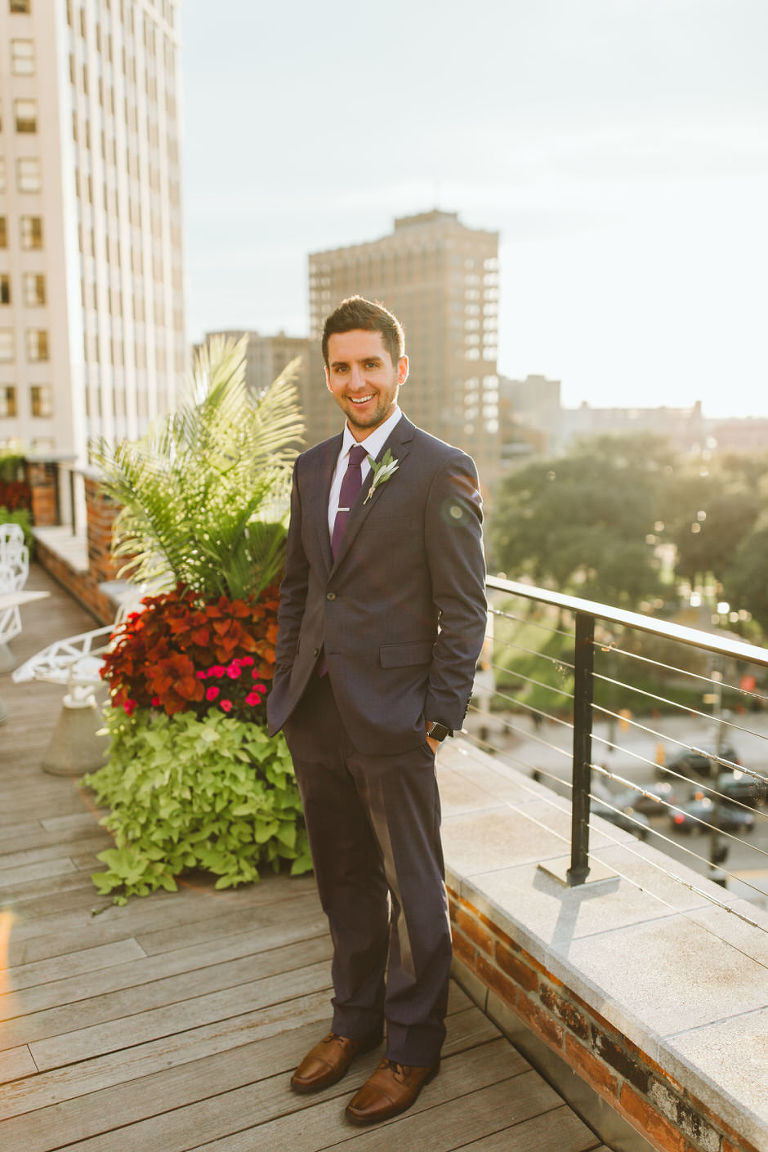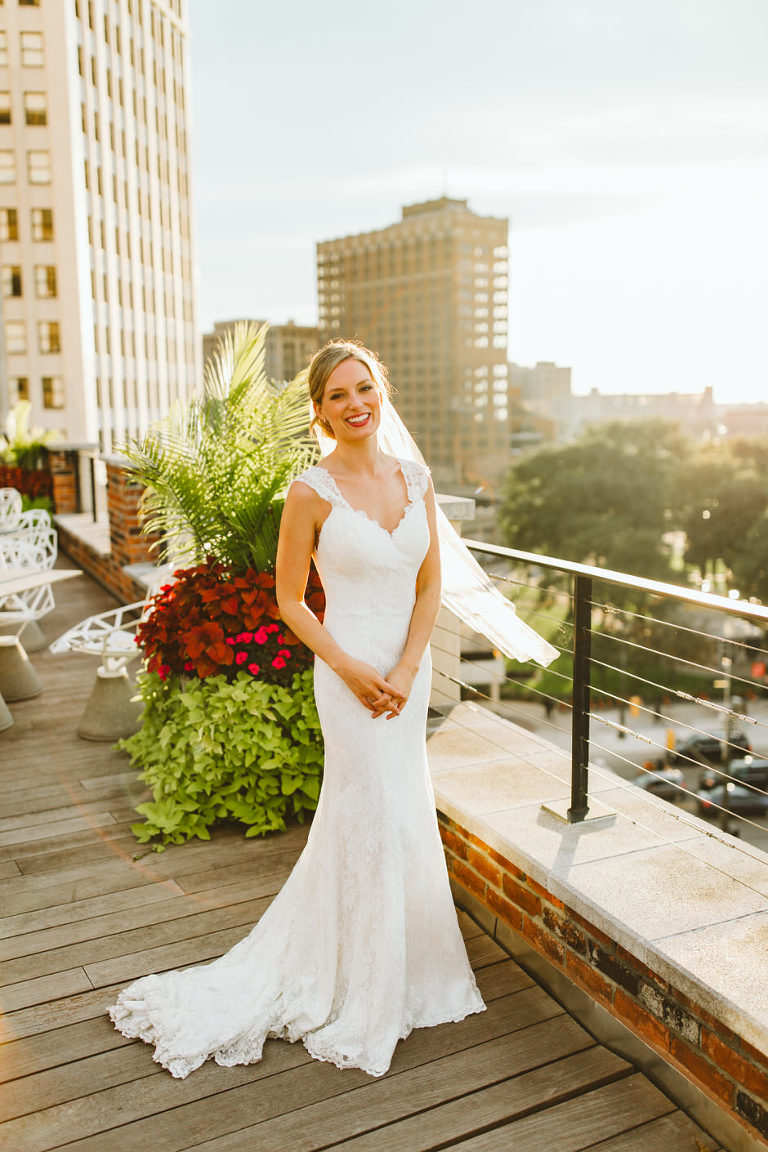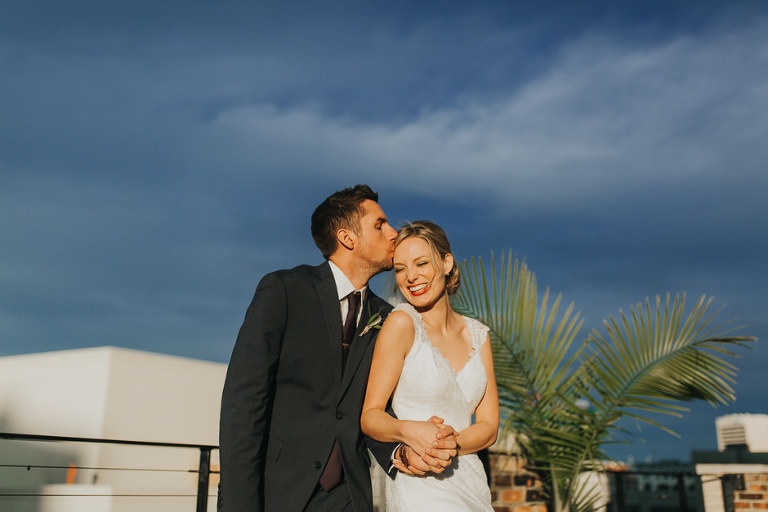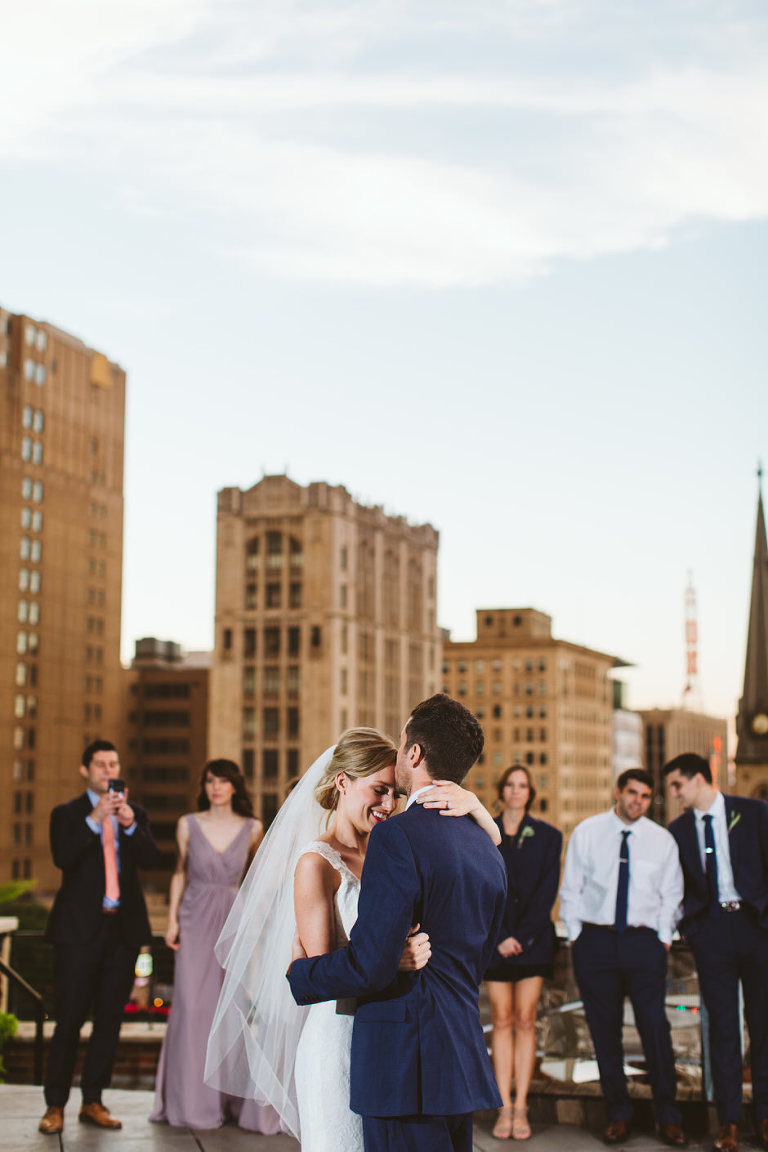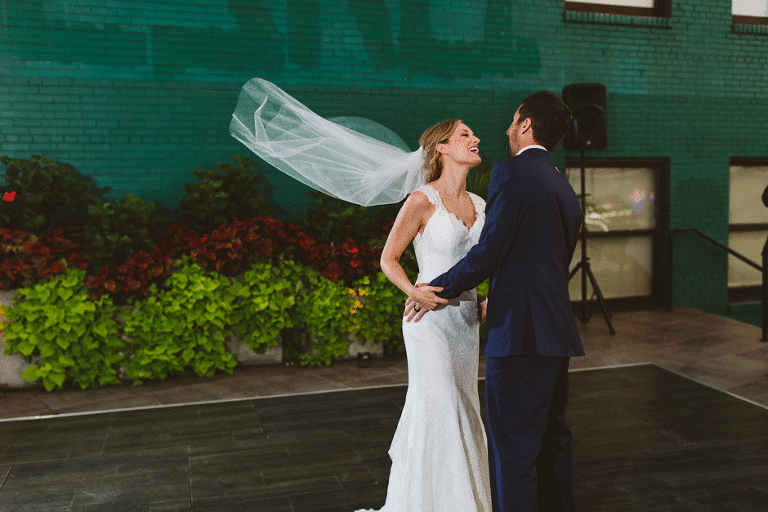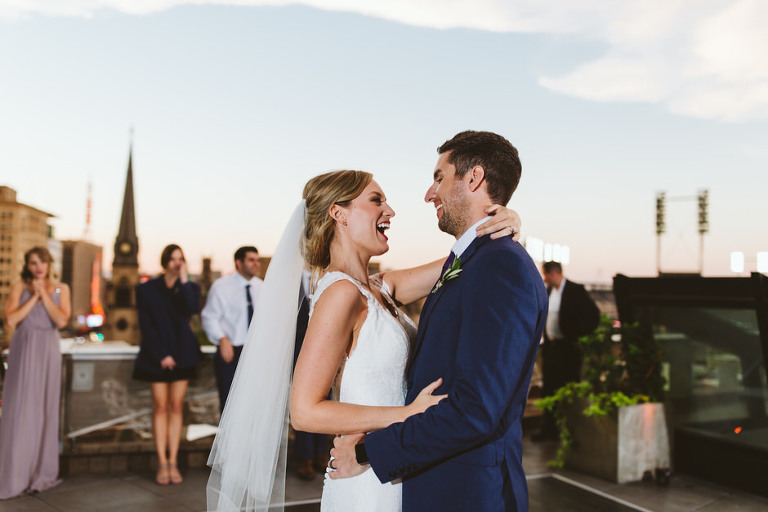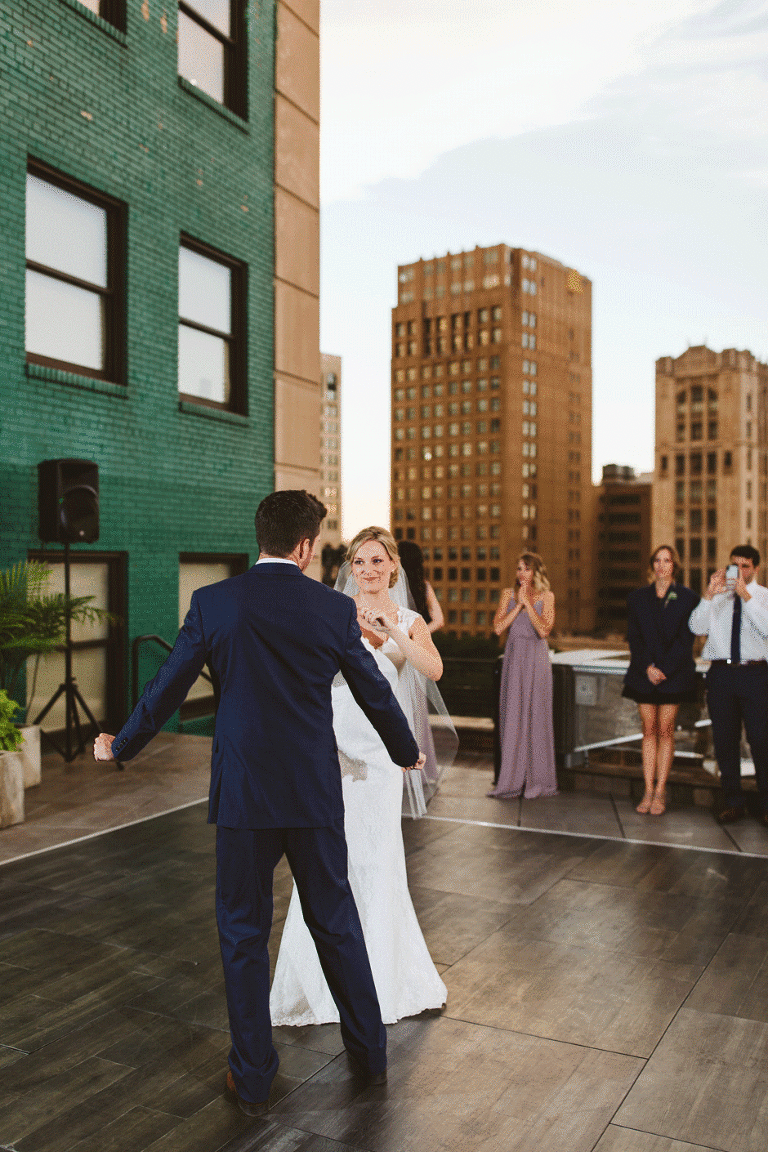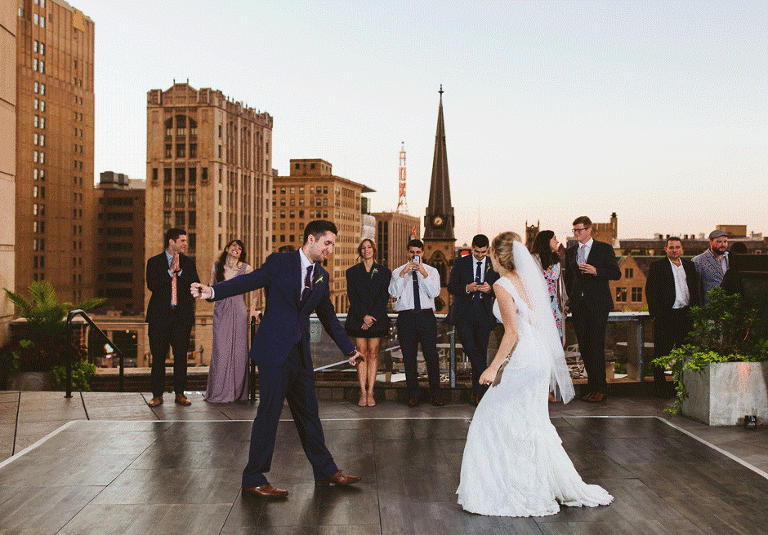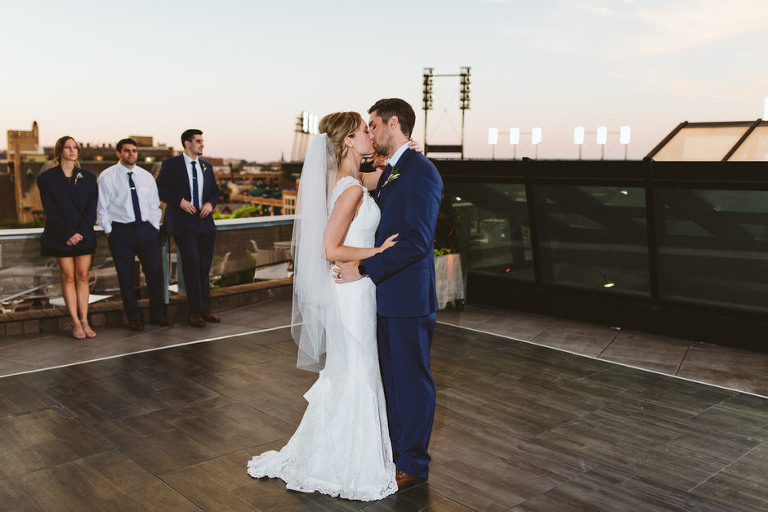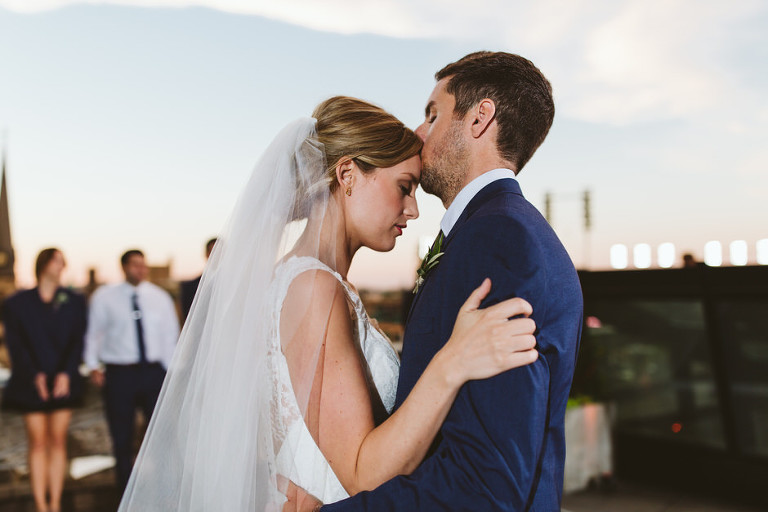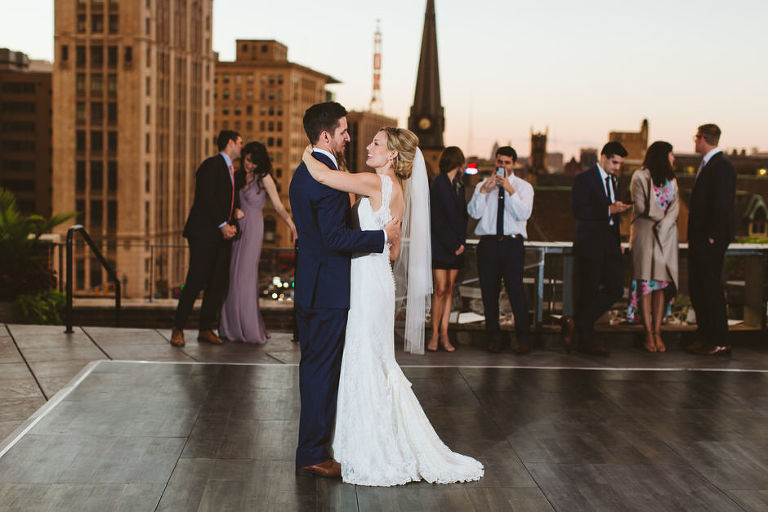 Reception/Dancing/Music:
As you can guess based on our love of music, our dance floor was a party from start to finish! Our DJs have opened for a lot of big name techno/house artists in the area and we were so thankful to have them to bring some of our favorite music to our friends and family. Even my great-grandmother was on the dance floor in her wheelchair grooving out to some fun electronic music!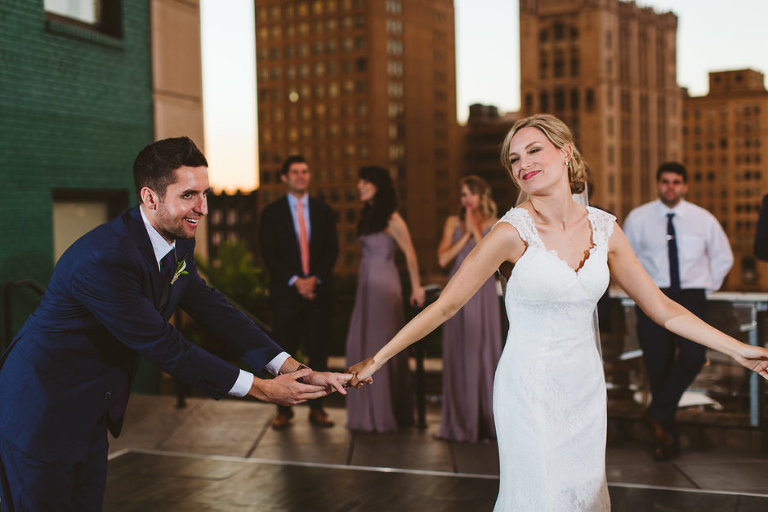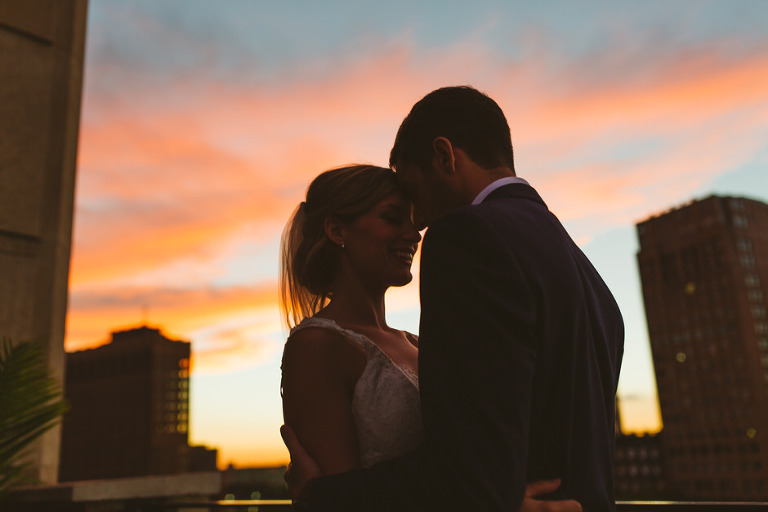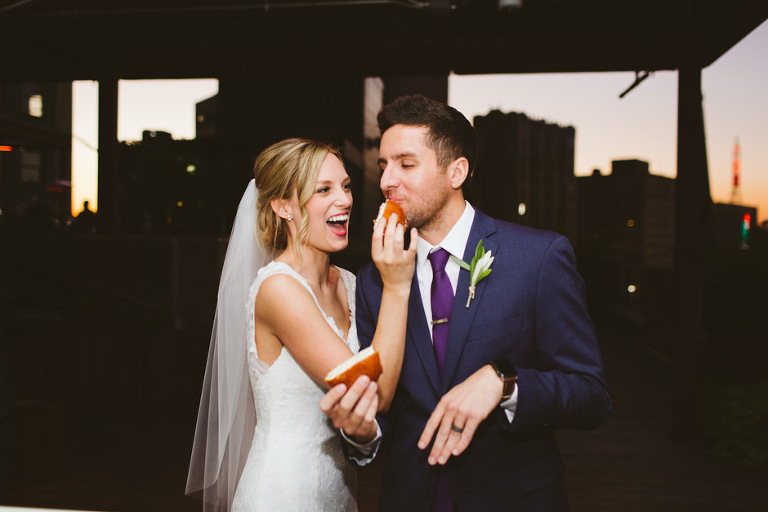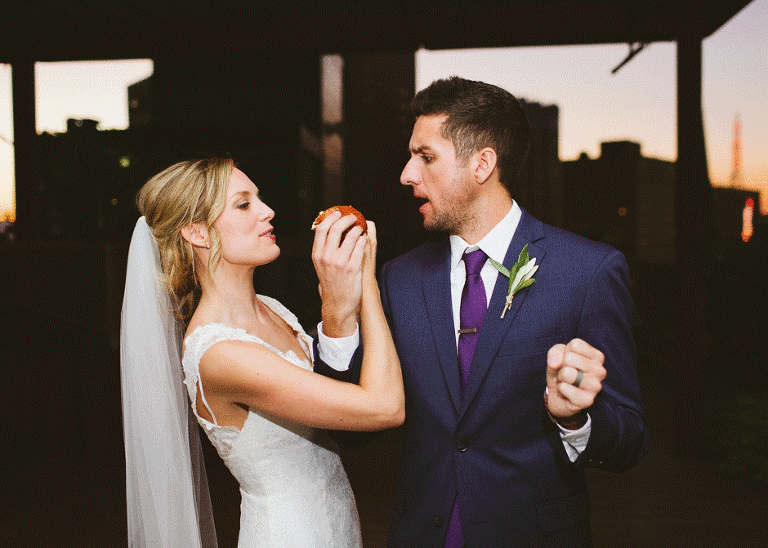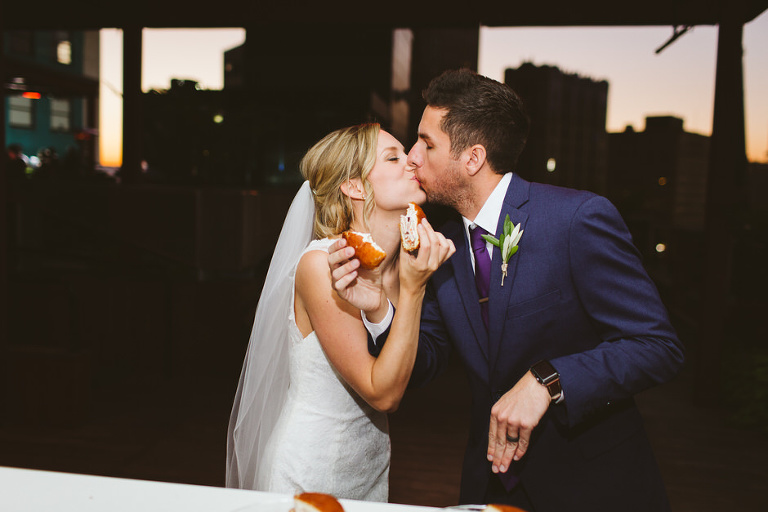 Any Advice for couples planning their wedding?
Remember that it's YOUR day- make it your own! Neither of us like cake, so we had a company come in and create made-to-order ice cream sandwiches and creamy buns (donut ice cream sandwiches). Also, at first we were afraid of our venue's price tag but when we realized that we wouldn't need any floral budget because there was plenty of decor already it became much more manageable. Spend where you WANT to, not where you think you SHOULD.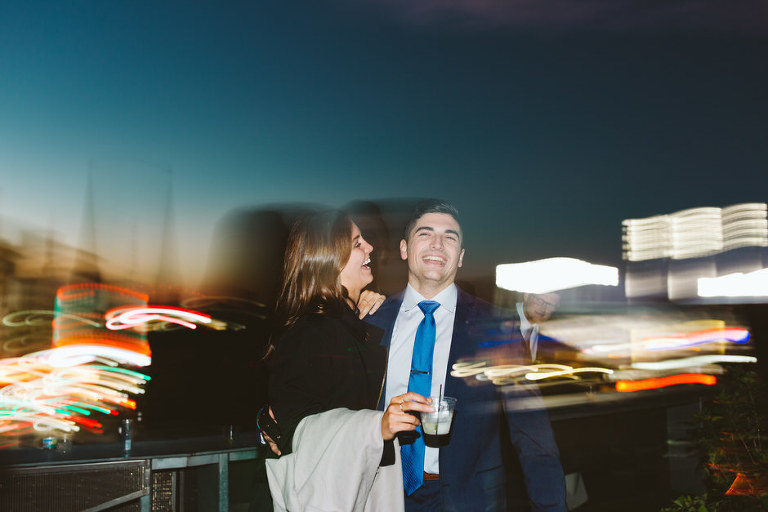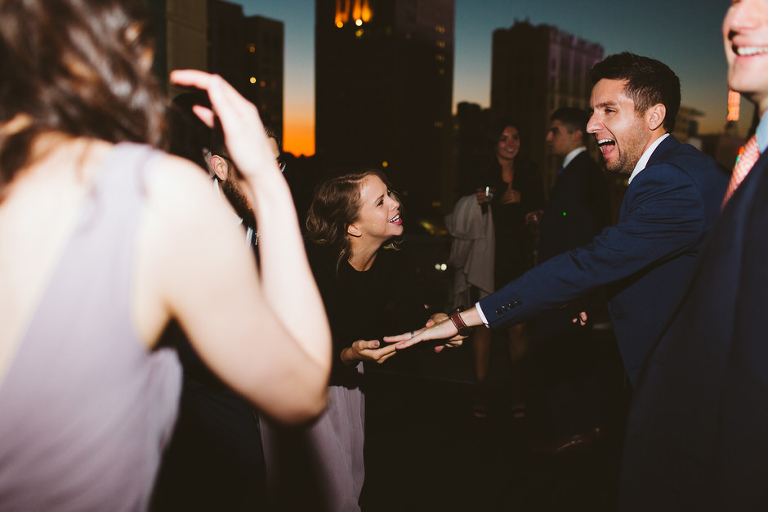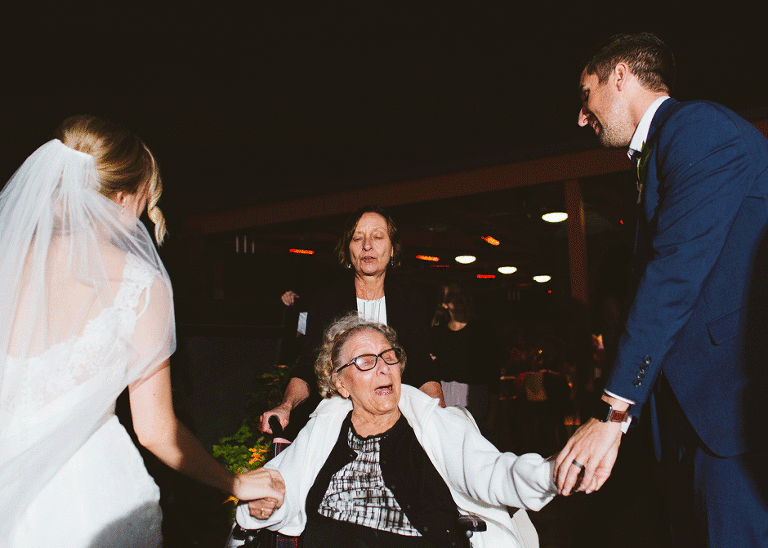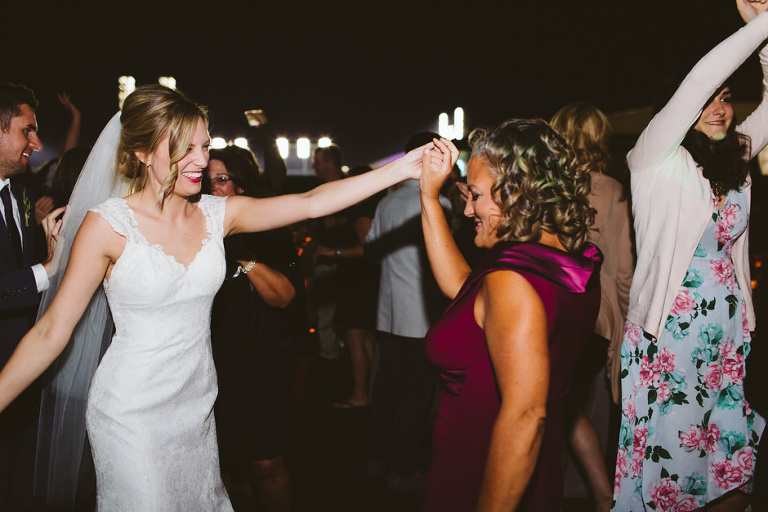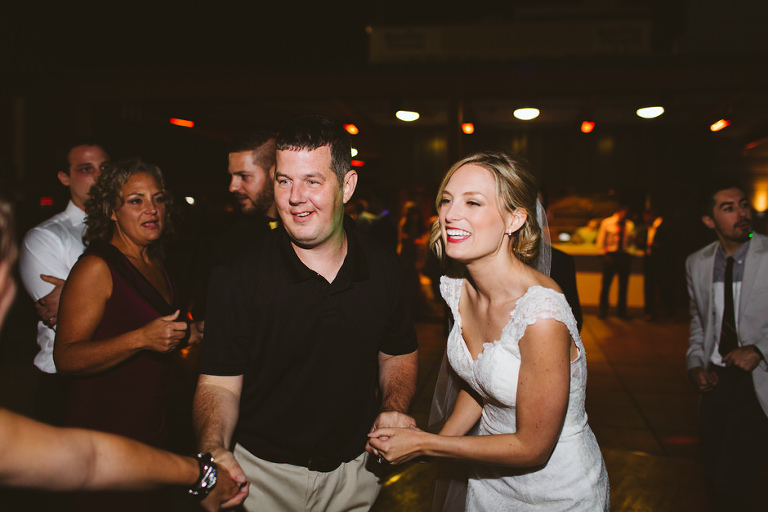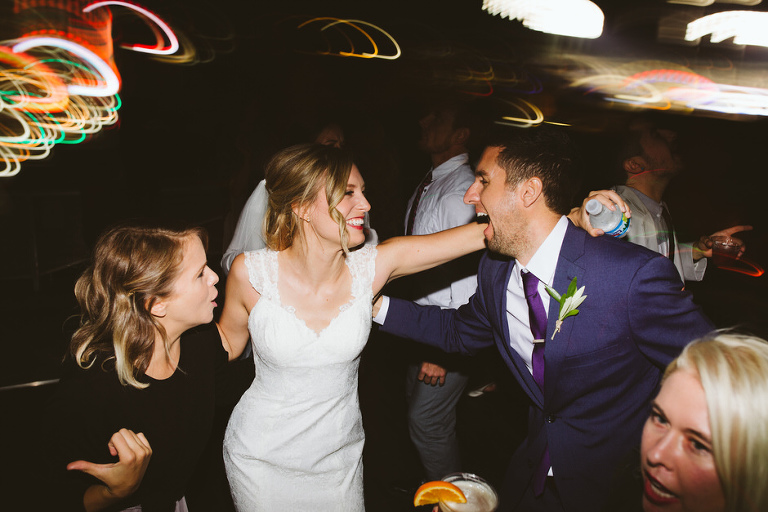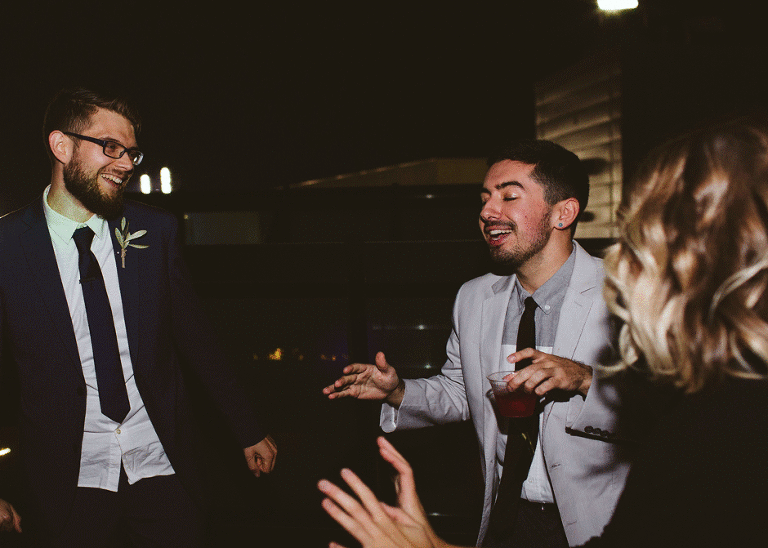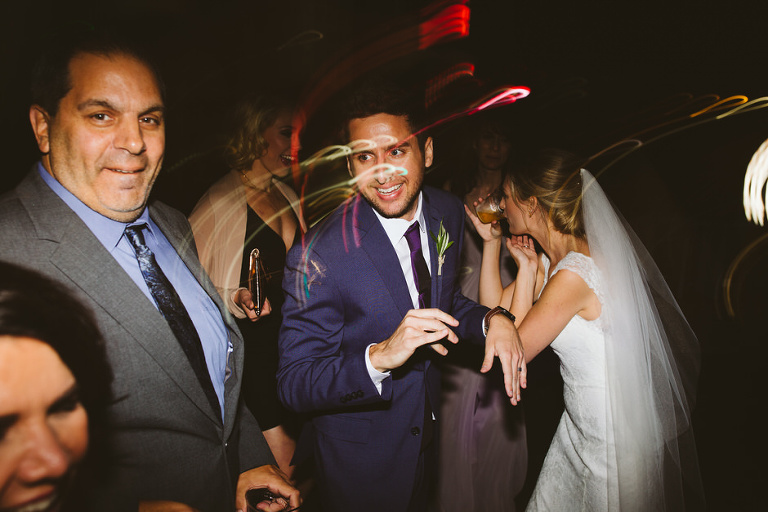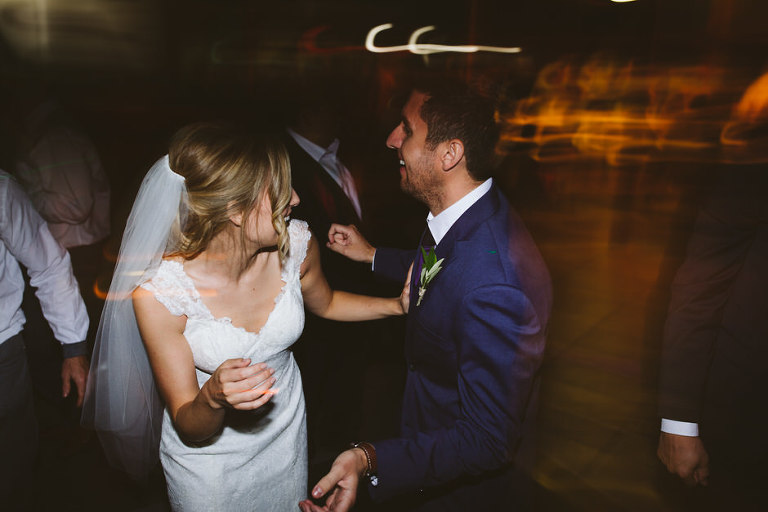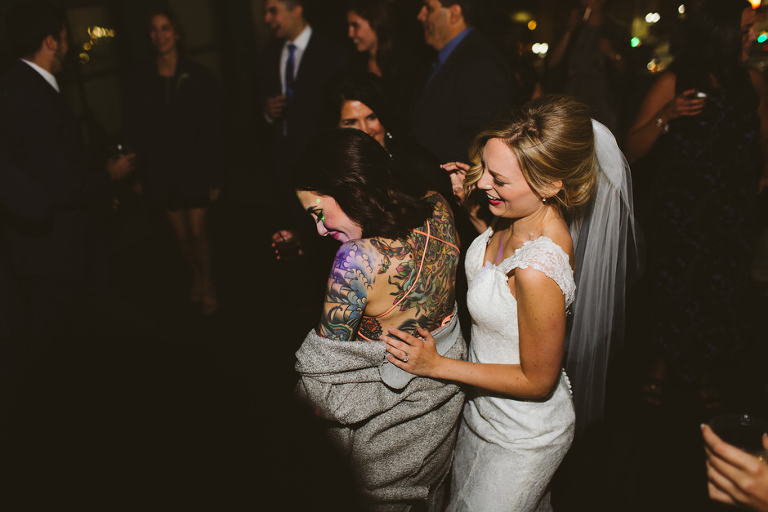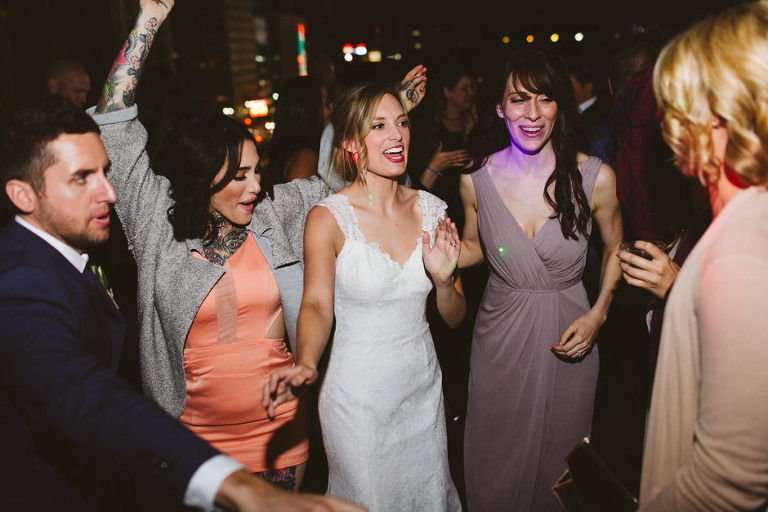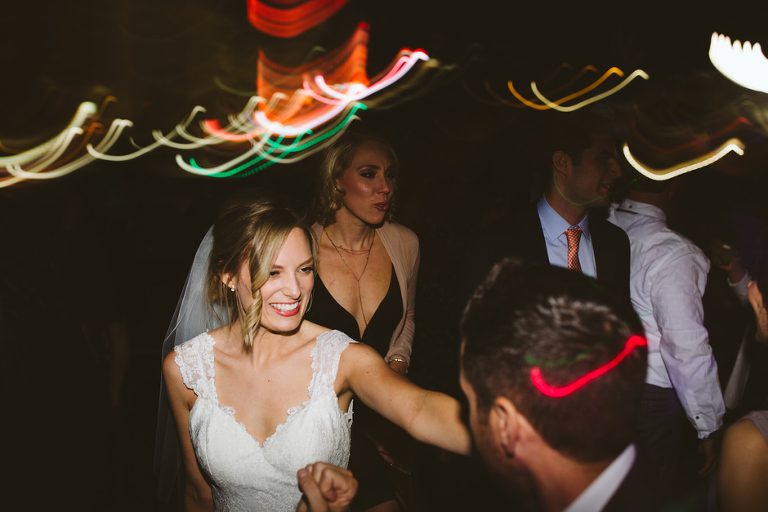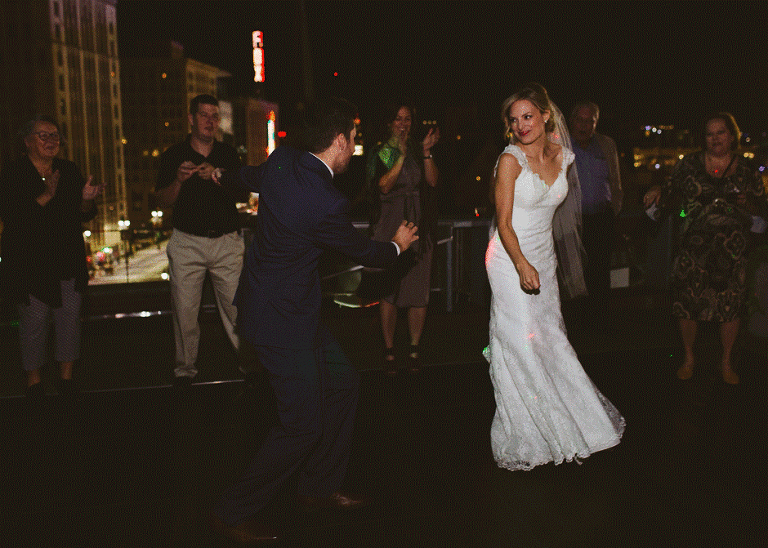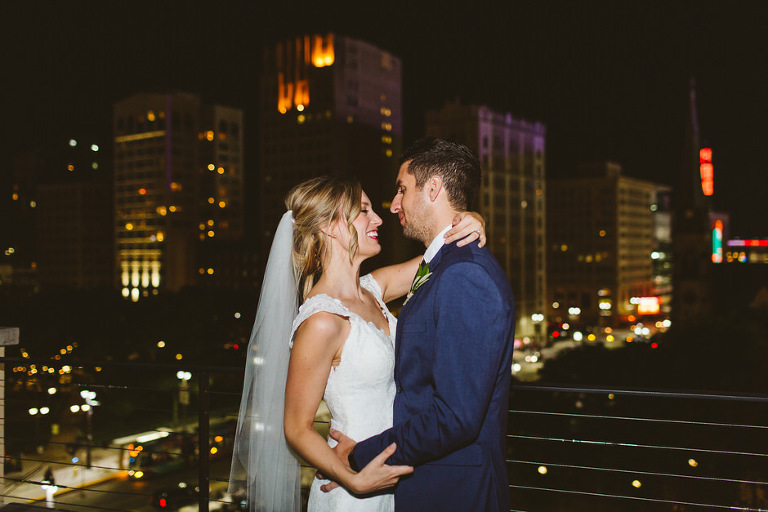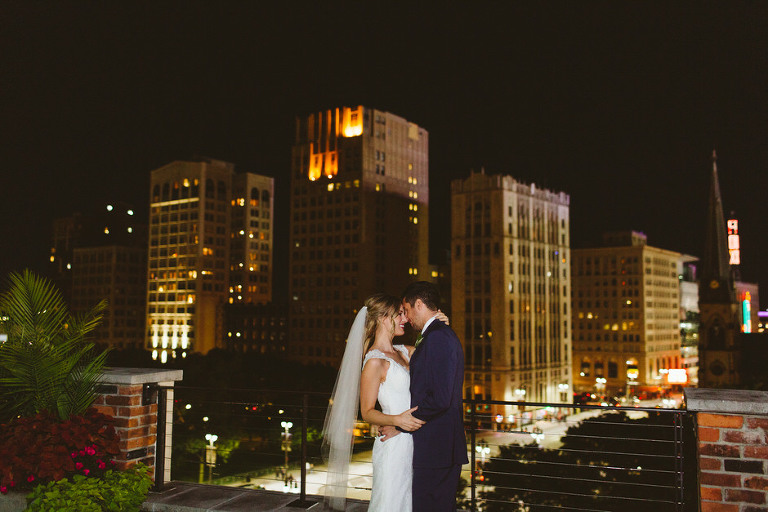 How Was Your Photographer:
Rachel had the best energy, she made us so excited through every step of the process. She was willing to go anywhere/do anything for our perfect shots and made us so comfortable in front of the camera and throughout the day. A few guests even asked if she was family after they saw us interacting with her! It was important to us that our photos told a story of the day- to capture emotions and moments, not just portraits. Rachel DELIVERED. Our prints are more than photos, they're ART.
We were so grateful to have Rachel and the GORGEOUS photos she created. We will cherish the experience and the evidence of it for a lifetime.