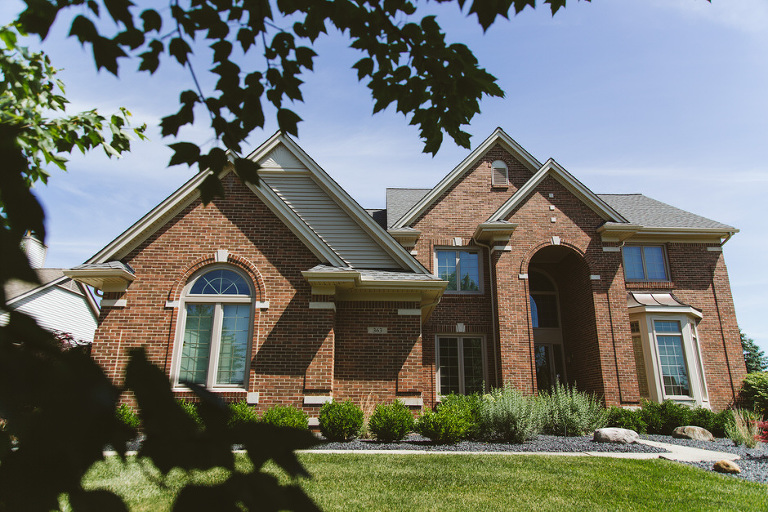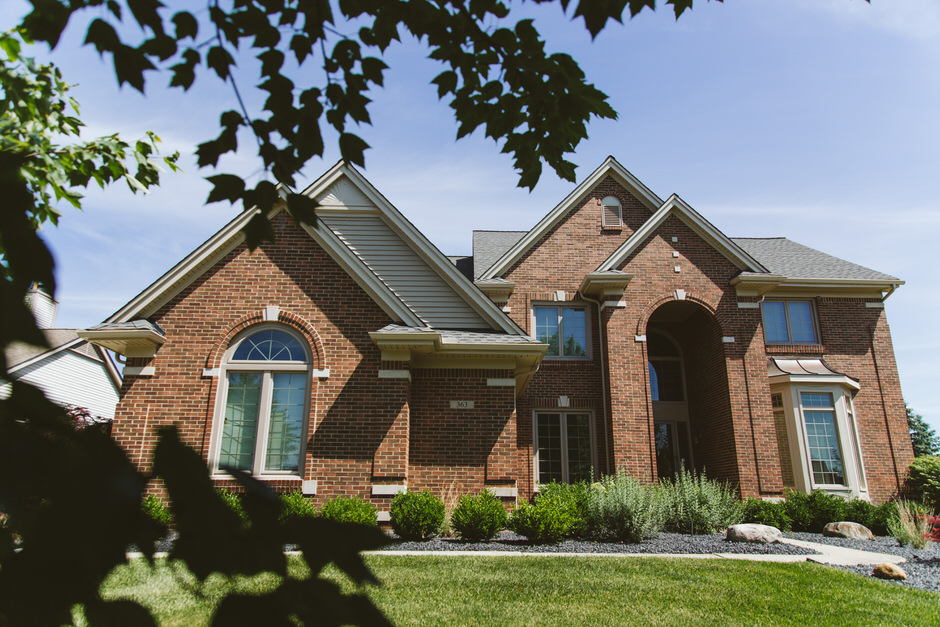 This day was incredible! The Inn at St Johns is an amazing venue to hold all of your wedding day needs. I loved hanging with Maggie and Jimmy and all their people <3 They are awesome. huge thanks to my second shooter for slaying today as well <3
The Beginning: 
We met our senior year of high school after sitting next to eachother in physics class. The day we exchanged phone numbers he asked me on a date and the rest I think you can figure out. We have stayed best friends throughout four years of college (Go Blue), moving, first adult jobs, becoming puppy parents, and planning a wedding lol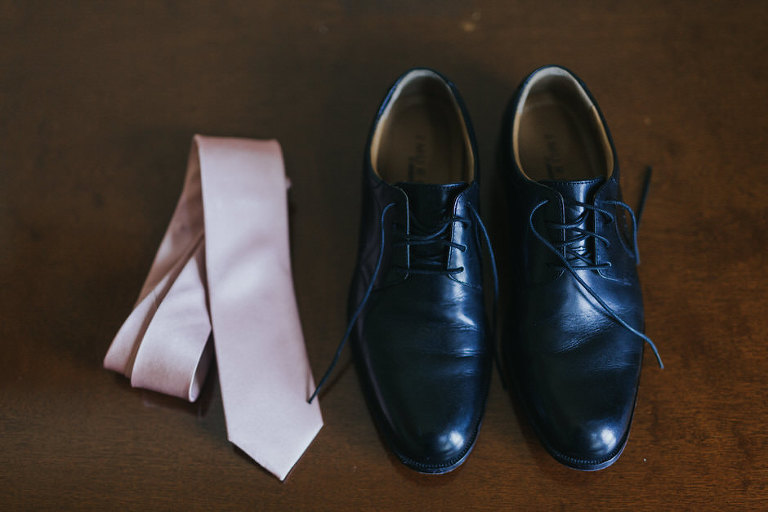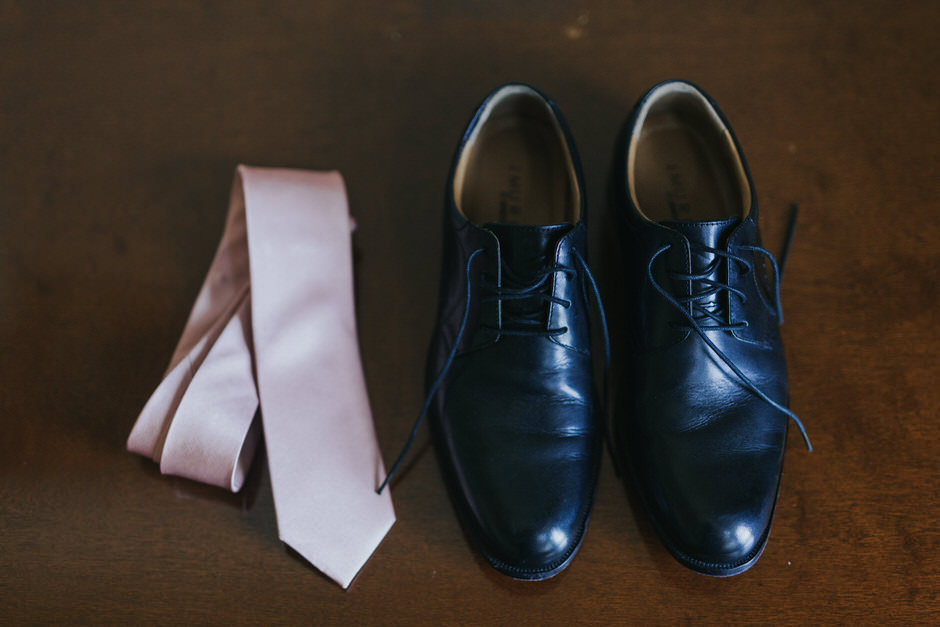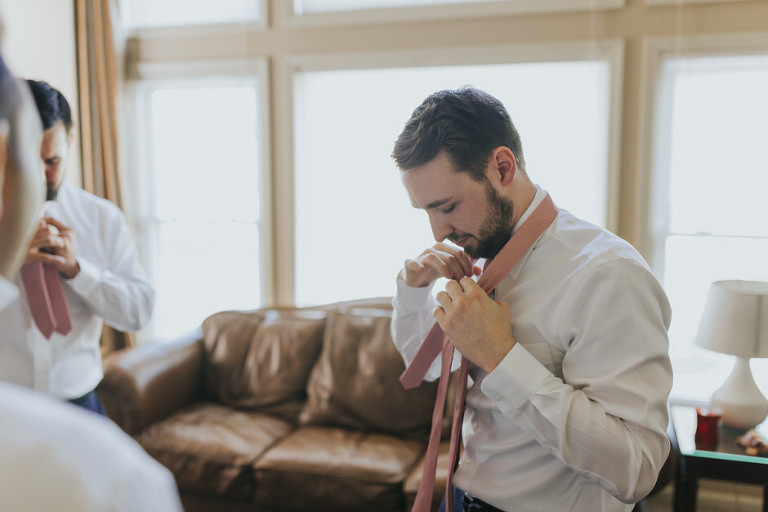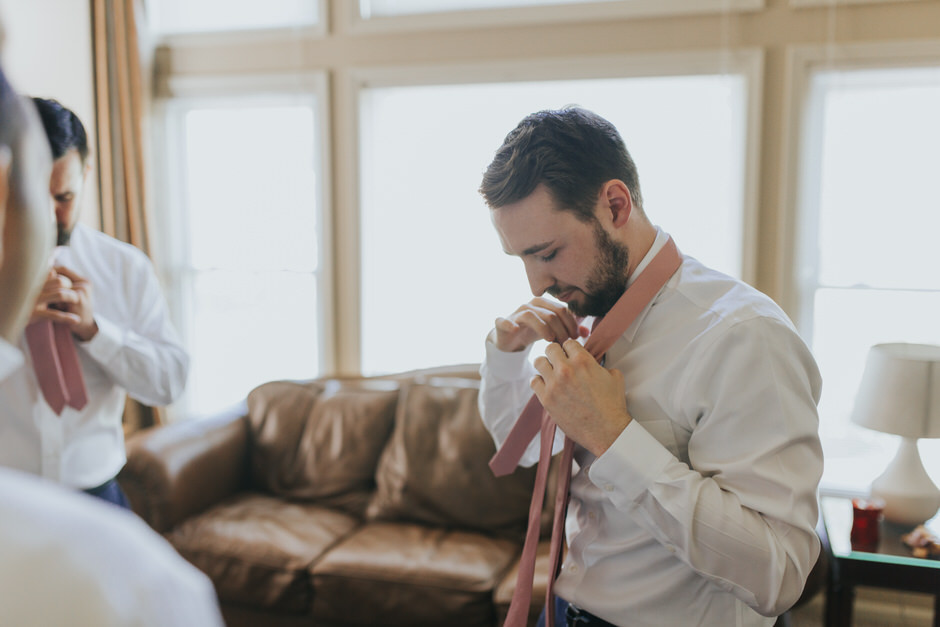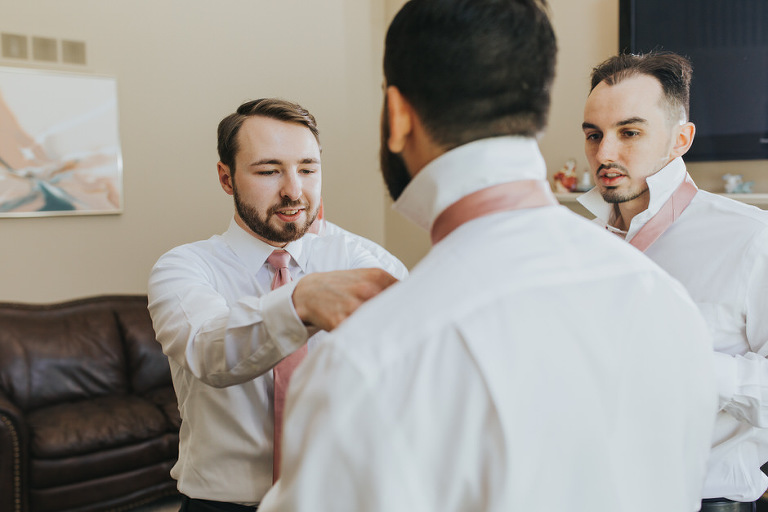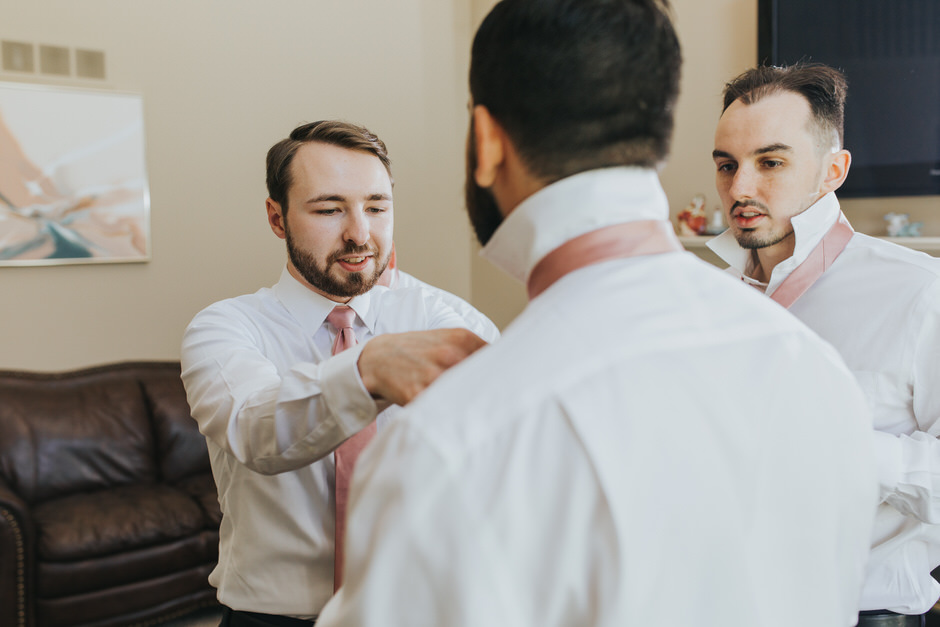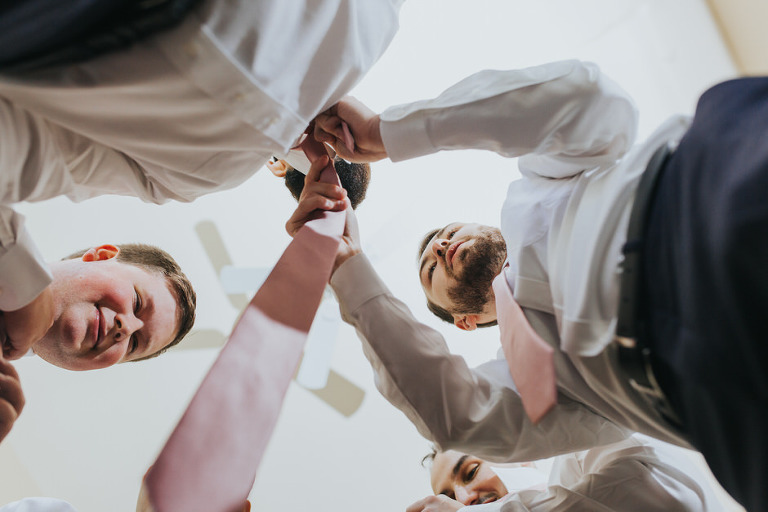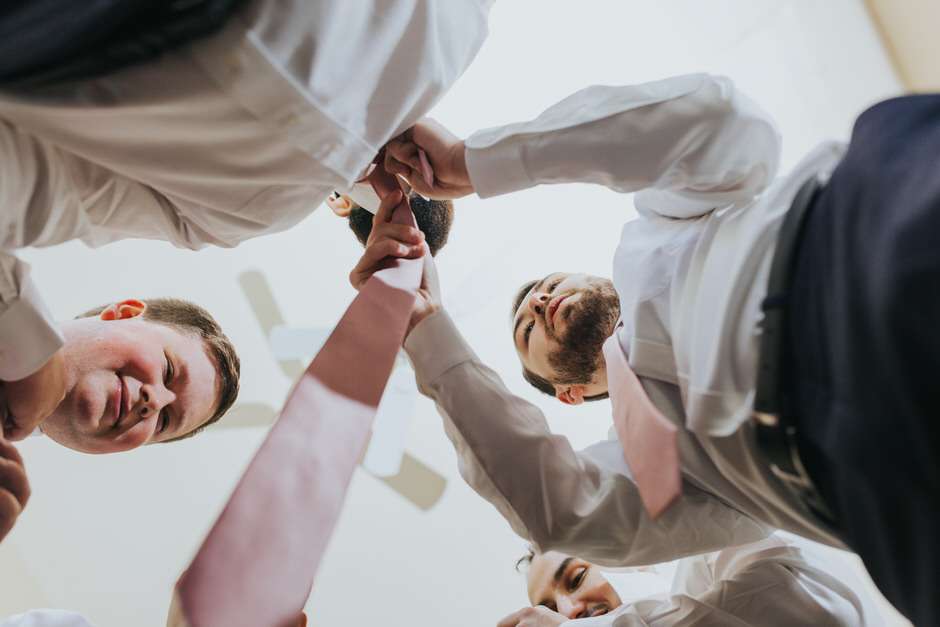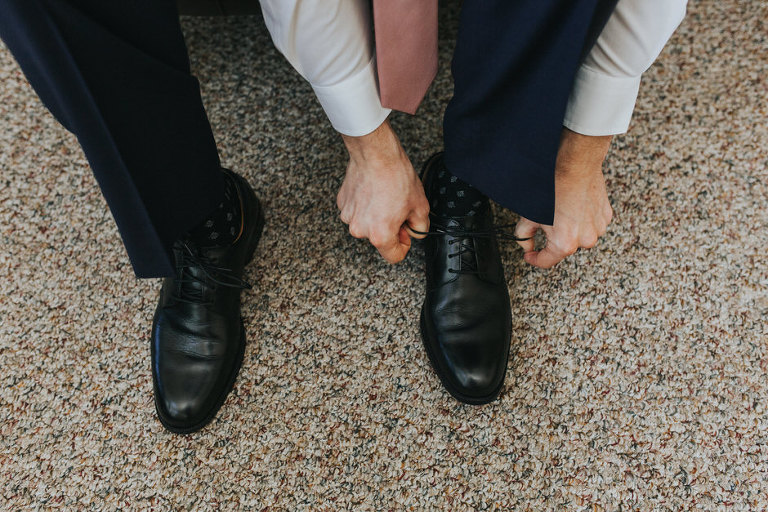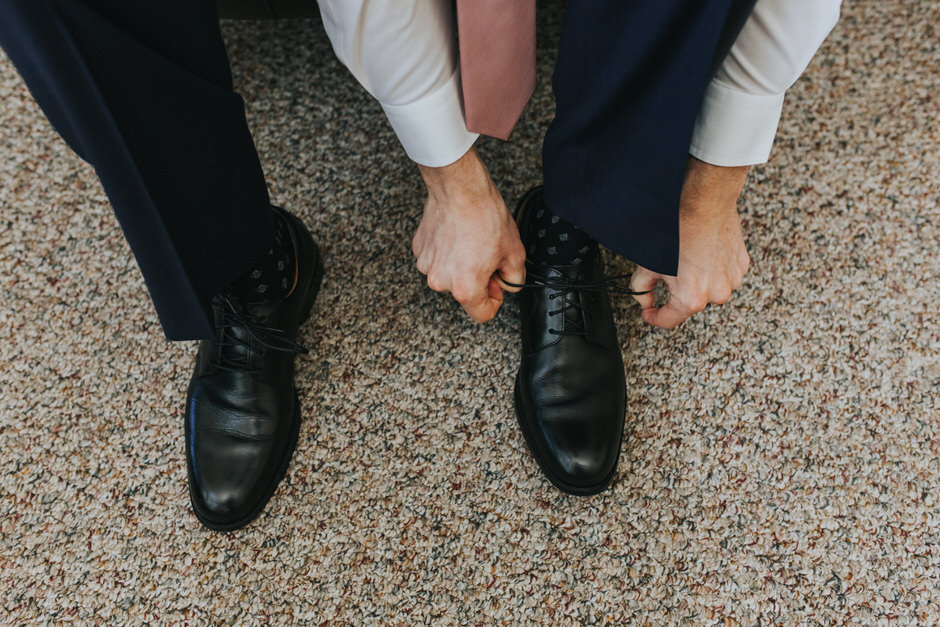 Jimmy's Suit
Since our colors were blush, navy, and pink the men opted for navy suits that were from Joseph A. Bank. They were great to work with and the prices were so reasonable the boys decided to buy their suits to keep for other occasions as well. Only other real accessory were the ties which Maggie got though a website called Tie Bar to match the bridesmaid dresses well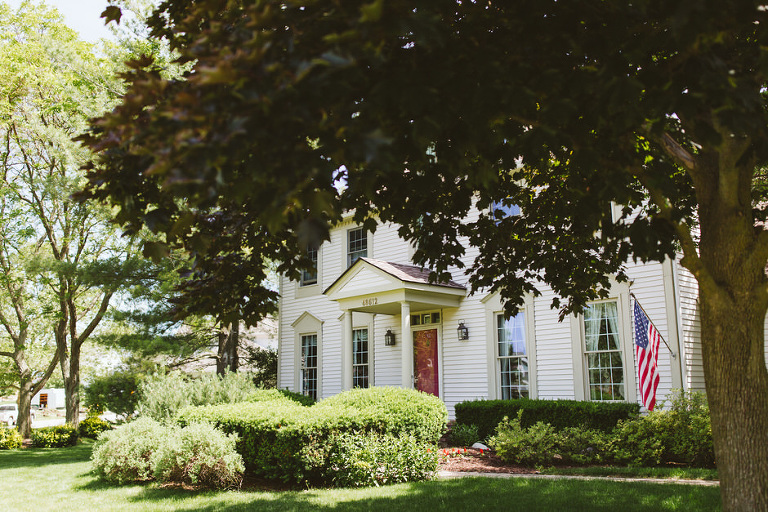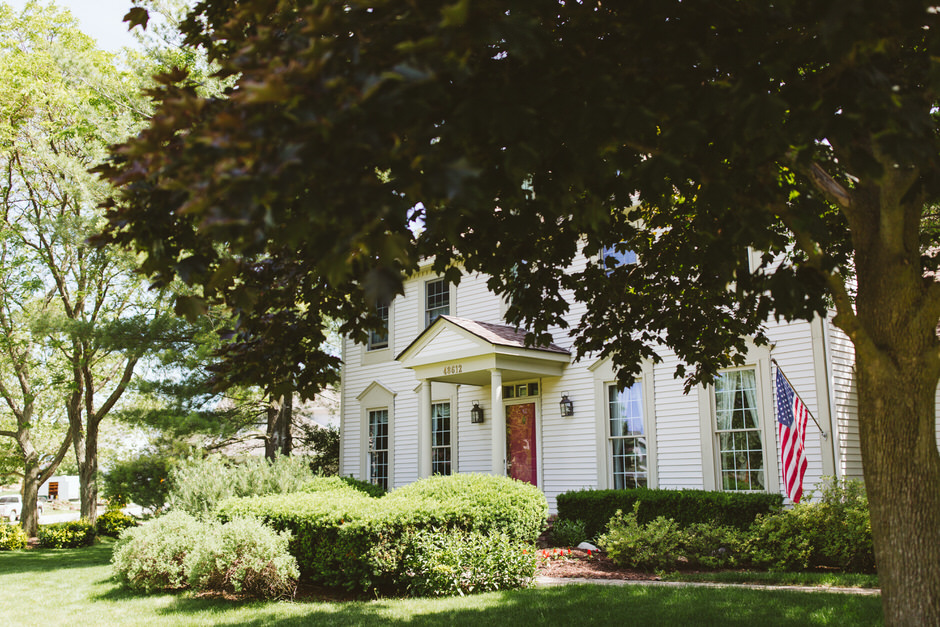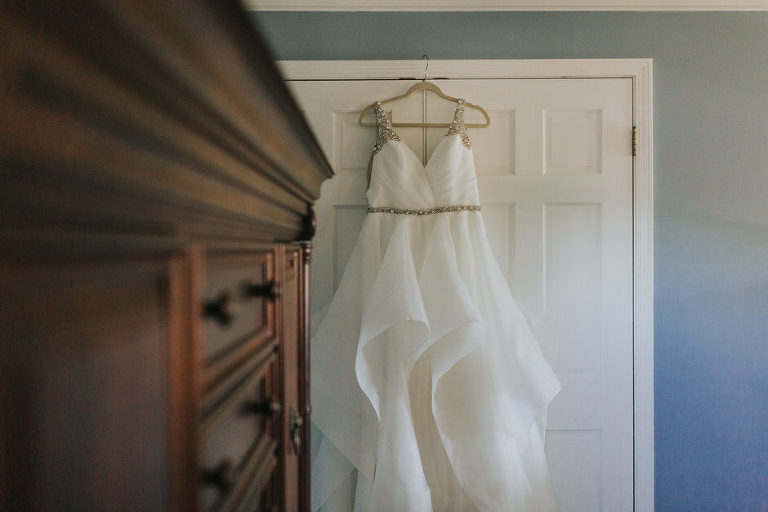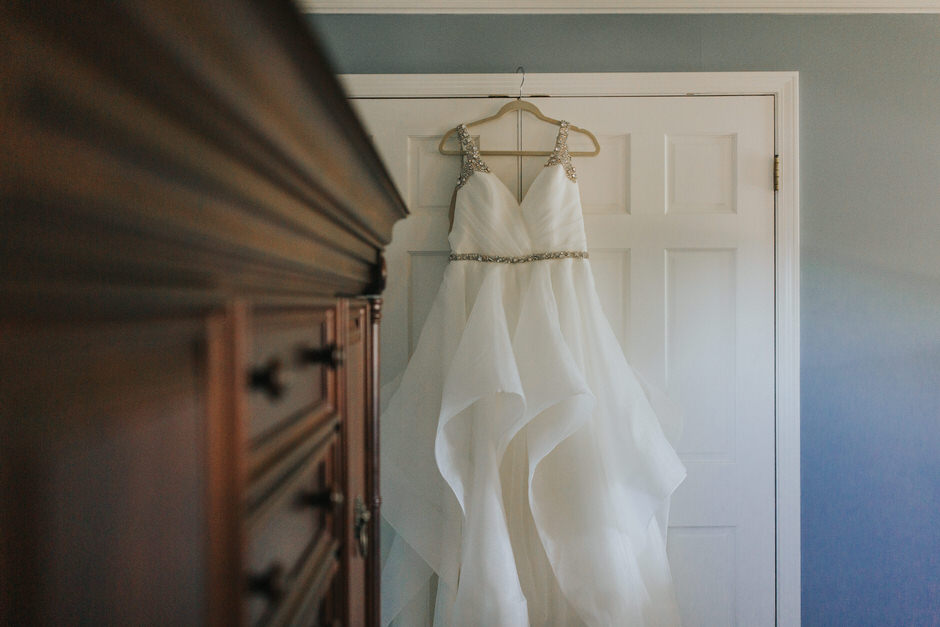 Maggie's Dress
I picked my dress in just one day last May 2018 when I went shopping at Mimi's Bridal Boutique in Ann Arbor. I brought some of my bridal party, mom and mother-in-law, and grandmas so I had quite the *crew* while shopping. When the stylist pulled the Hayley Paige Dare gown off the rack I didn't even want to try it on, but after giving in and trying it on it was everybody else's reaction that made me know it was the dress.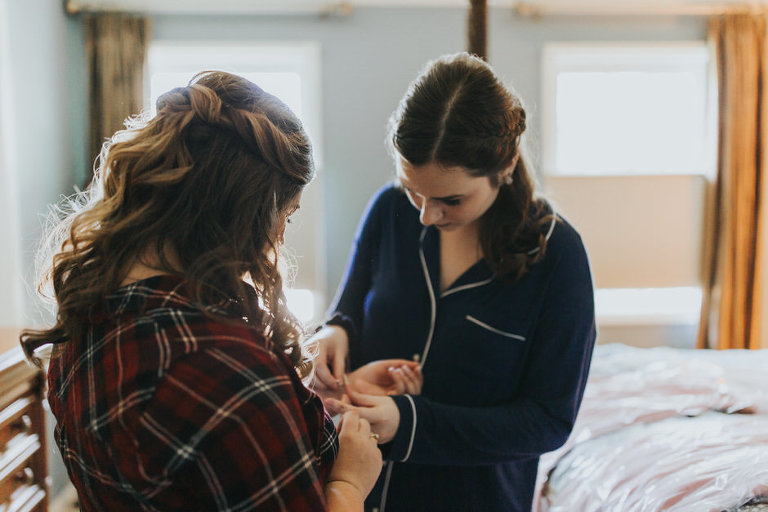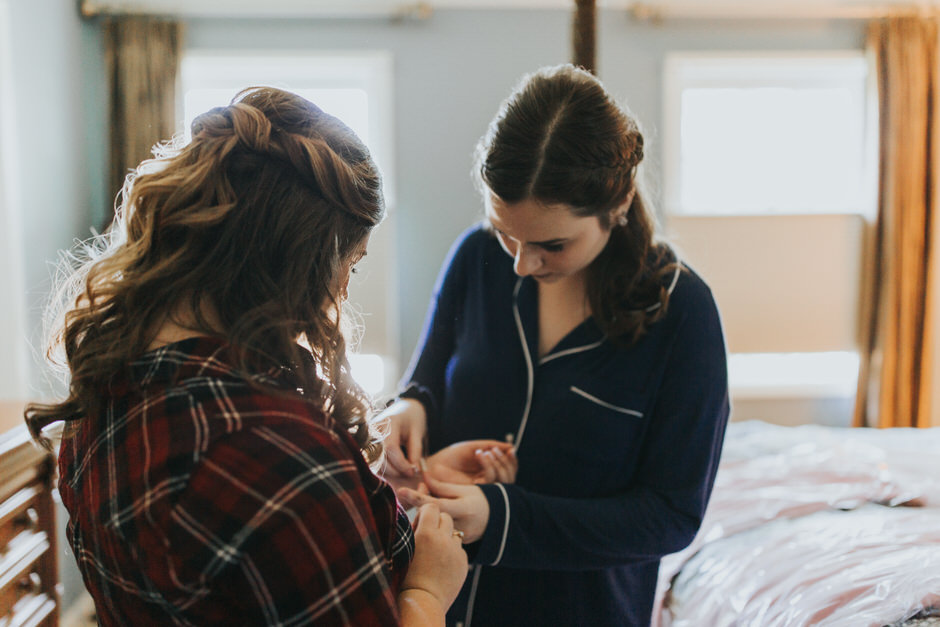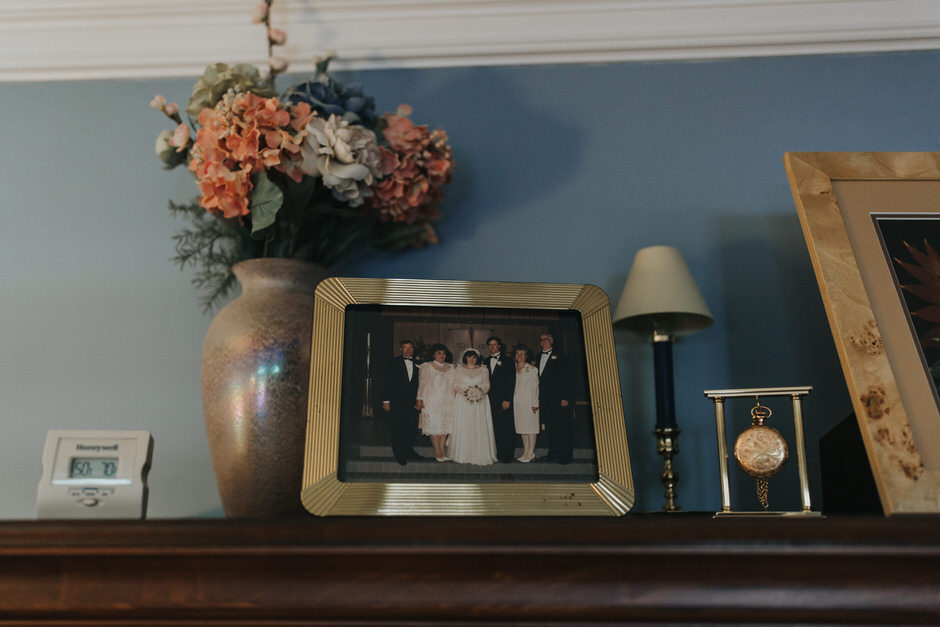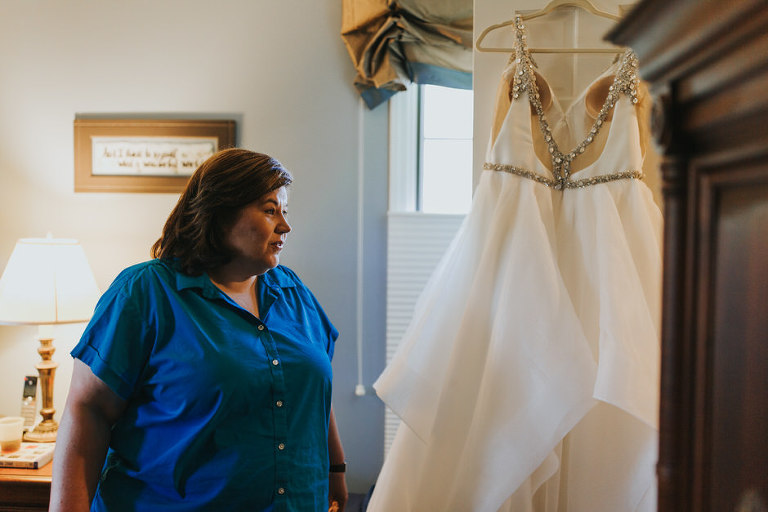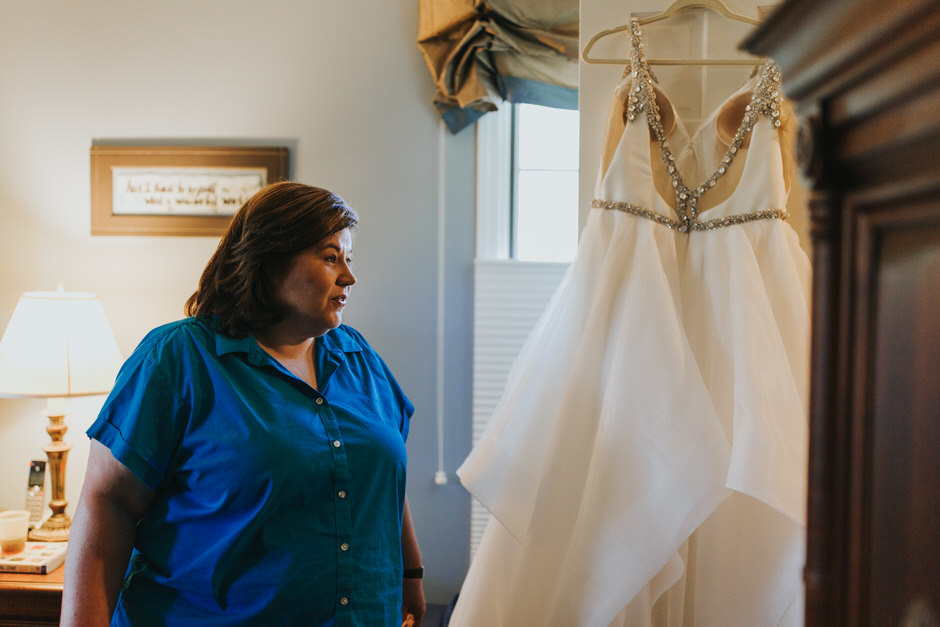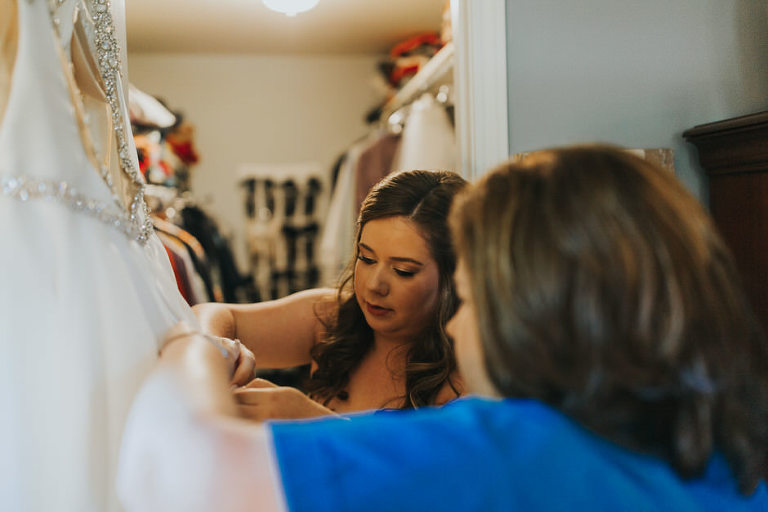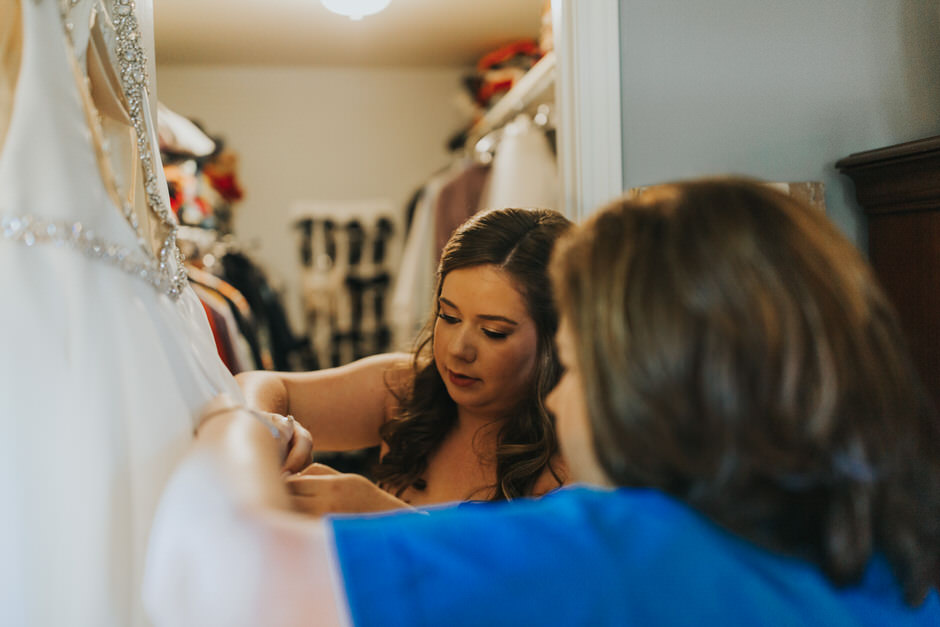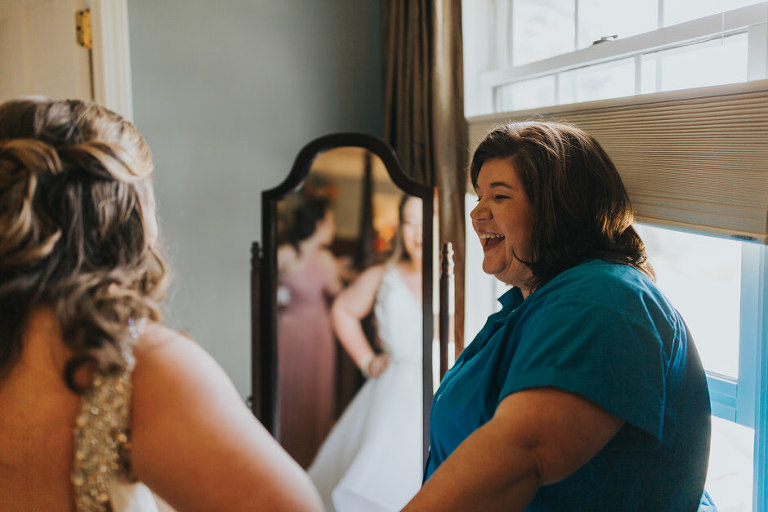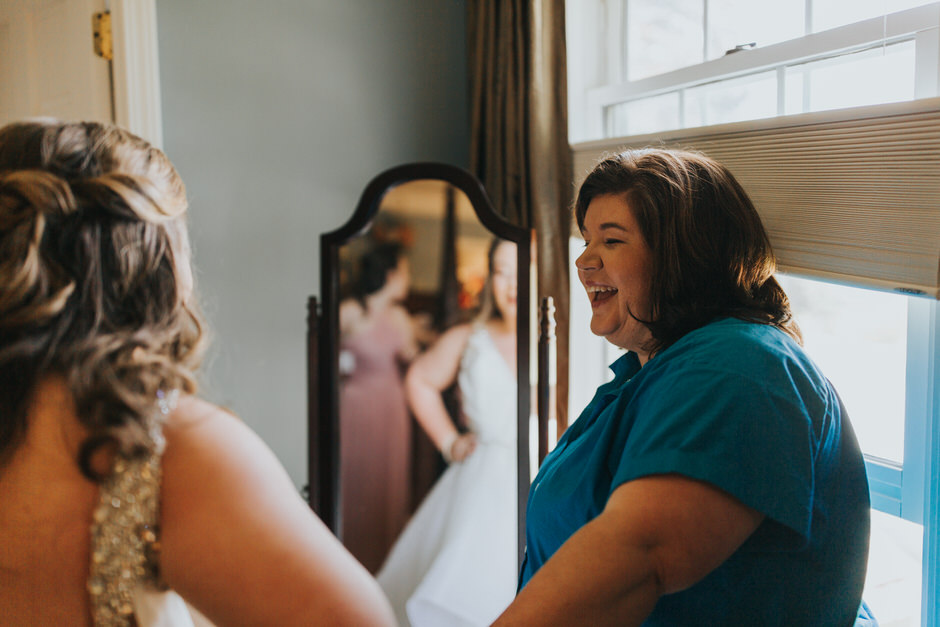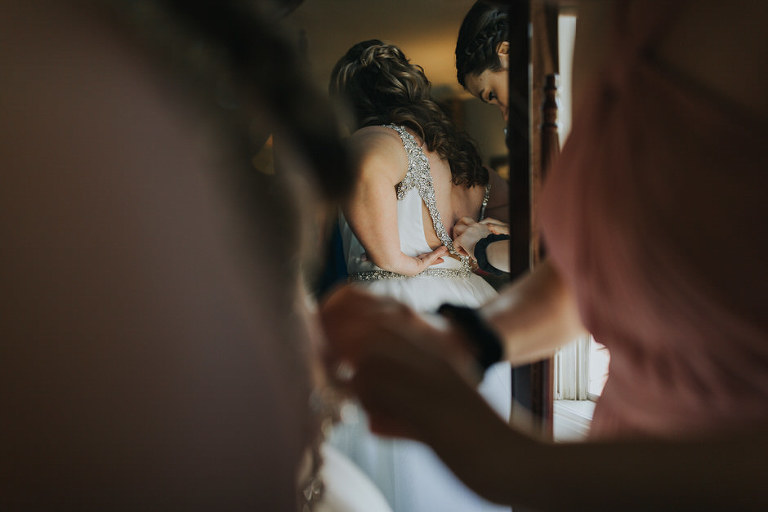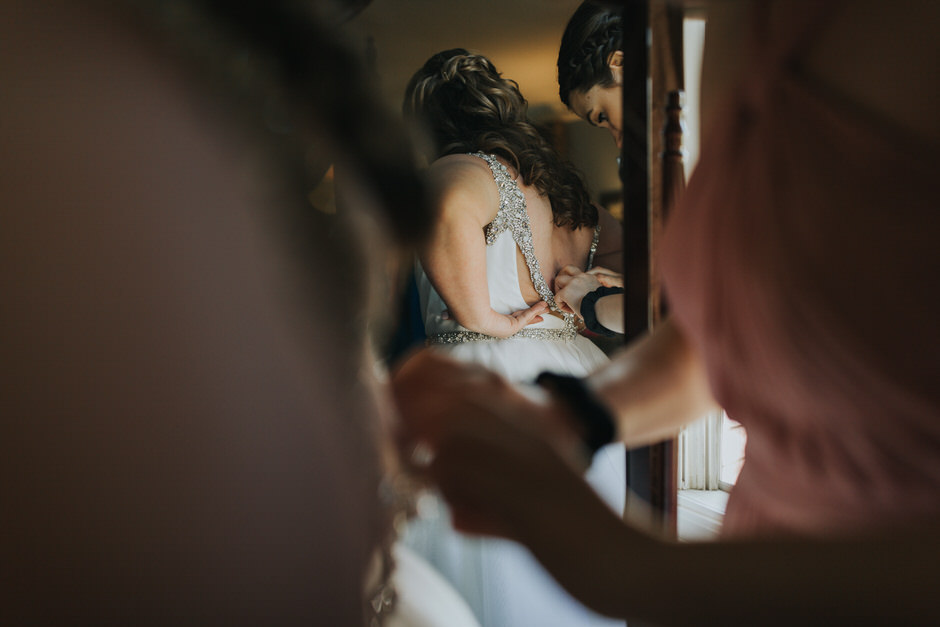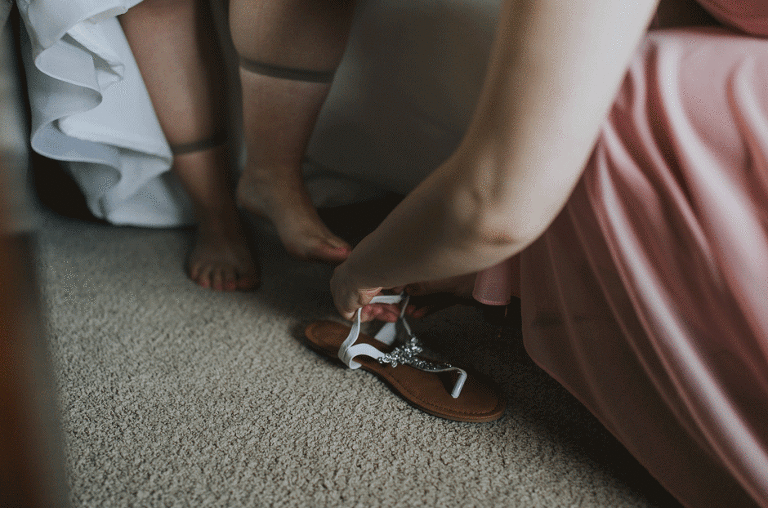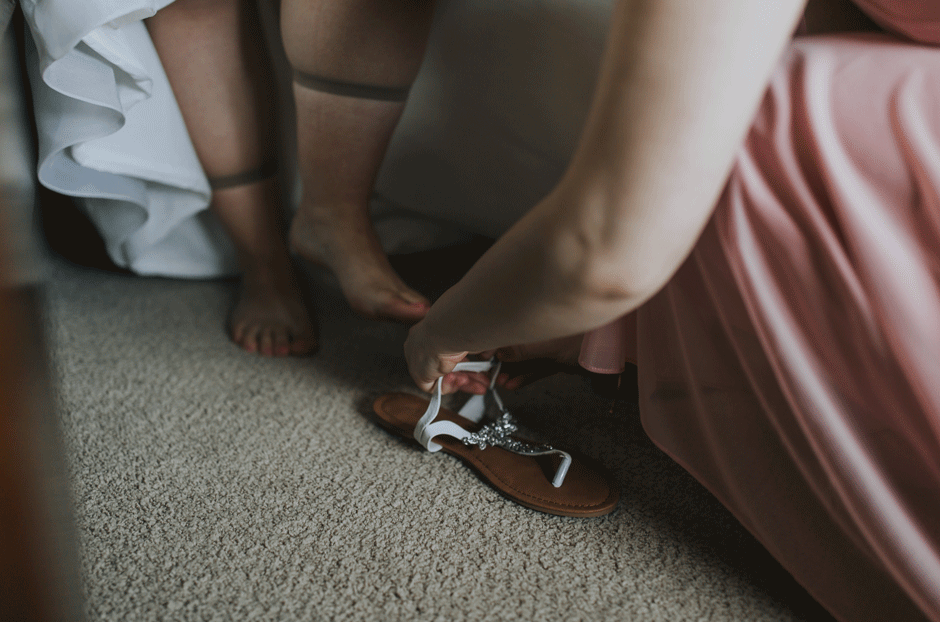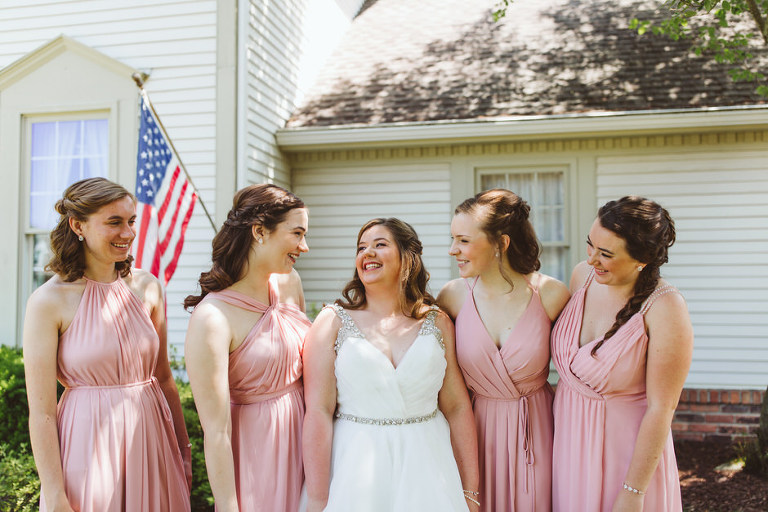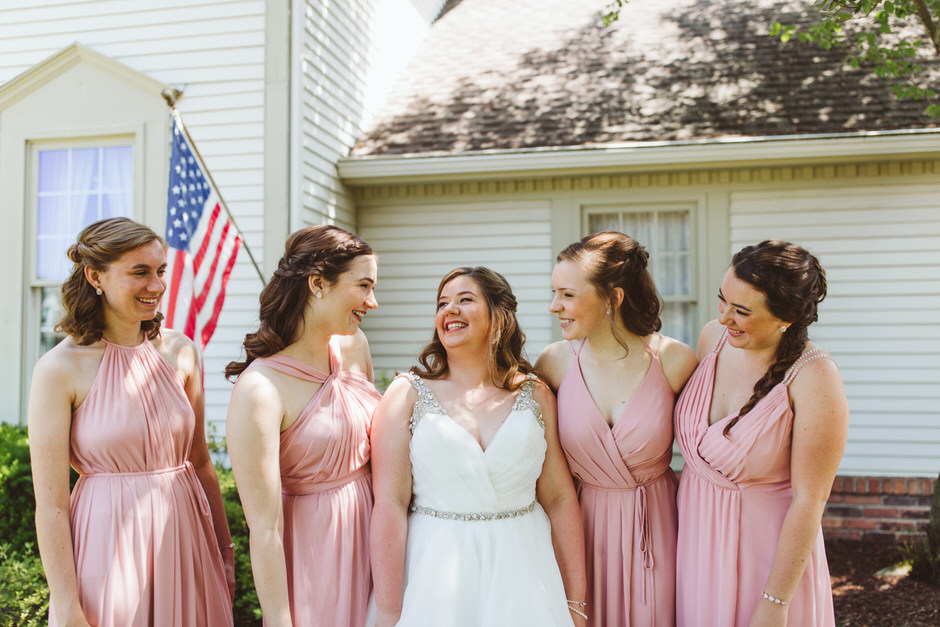 Venue: 
Since we had many people traveling from out of state to be at the wedding with us we decided doing a ceremony and reception at one venue would be the most convenient for everyone. Luckily, we live very close to the popular Inn at St. Johns which is an old Catholic Seminary turned into conference center. Our ceremony was held in their gorgeous catholic chapel and our reception down the hall in their Grande Ballroom. The location was perfect for guests attending, has a beautiful property for photos, and great spaces for the big day.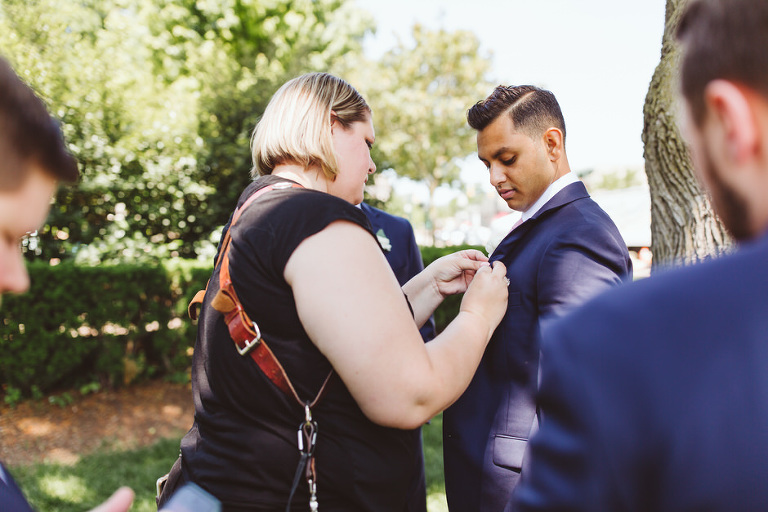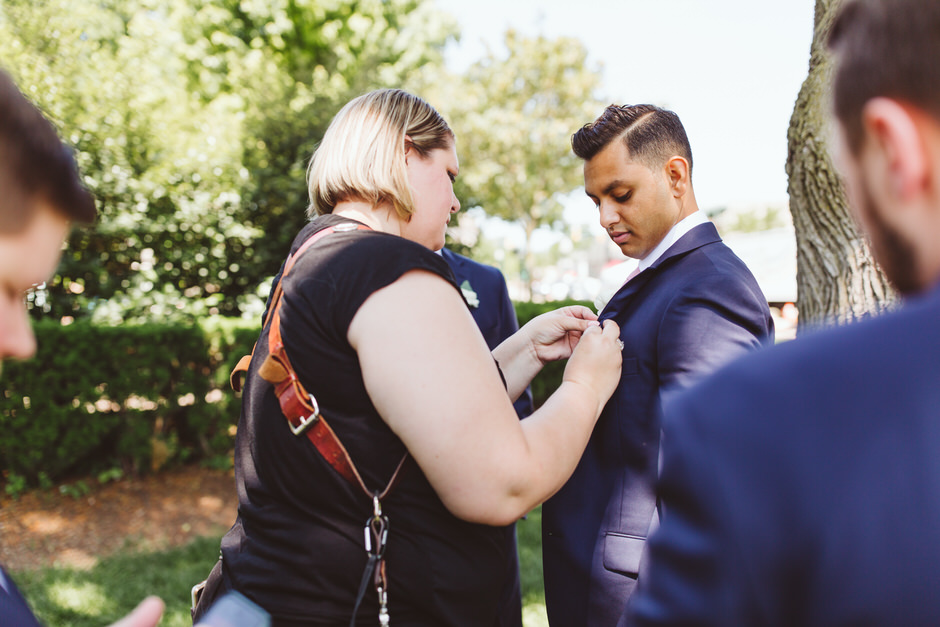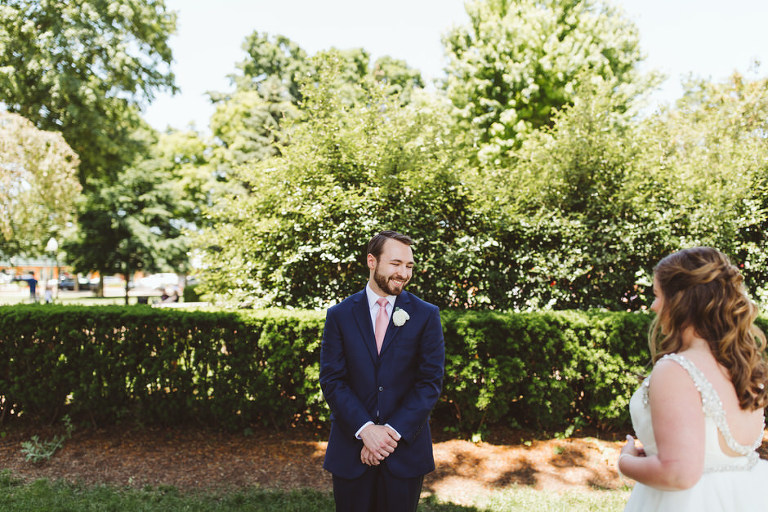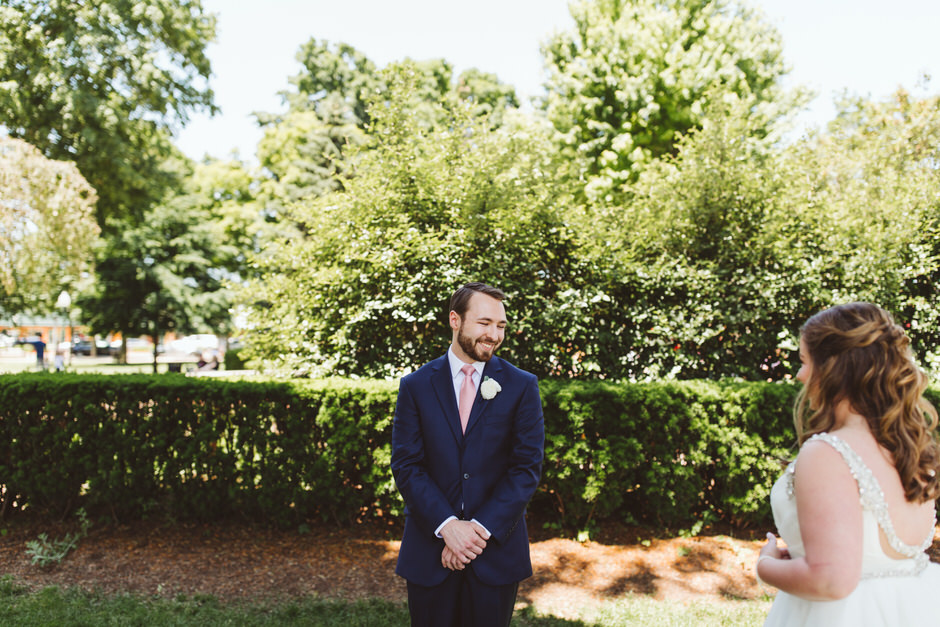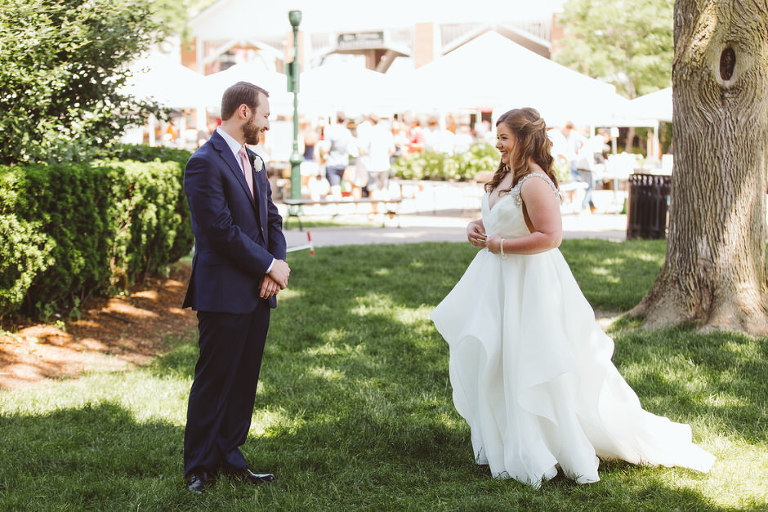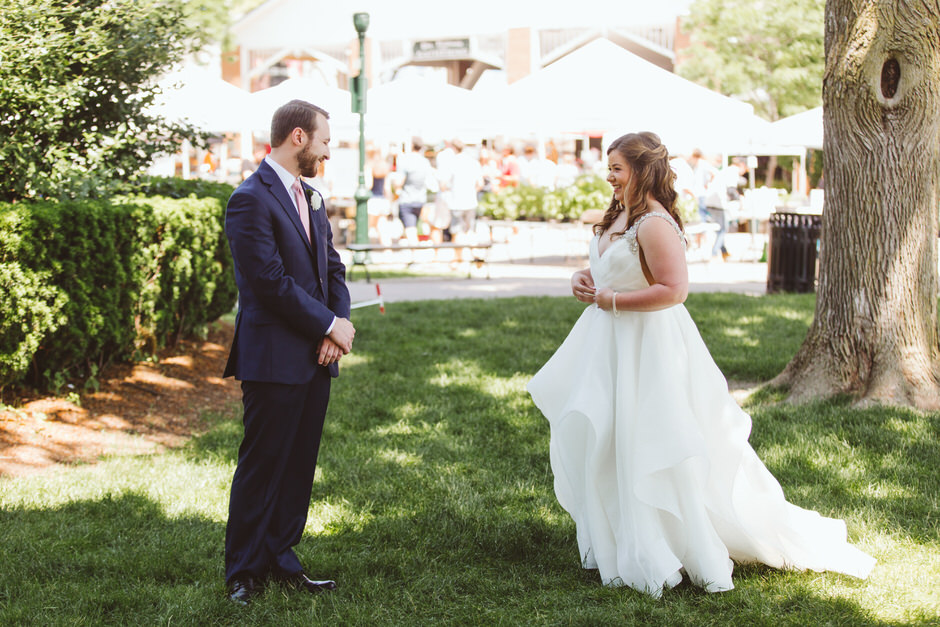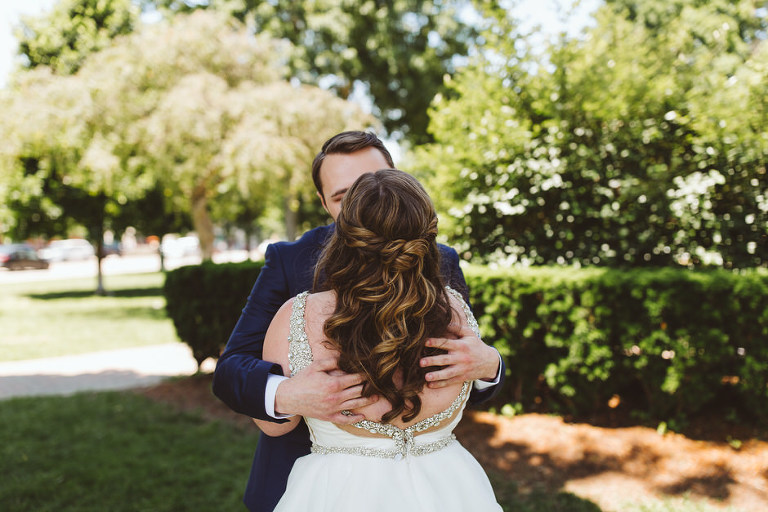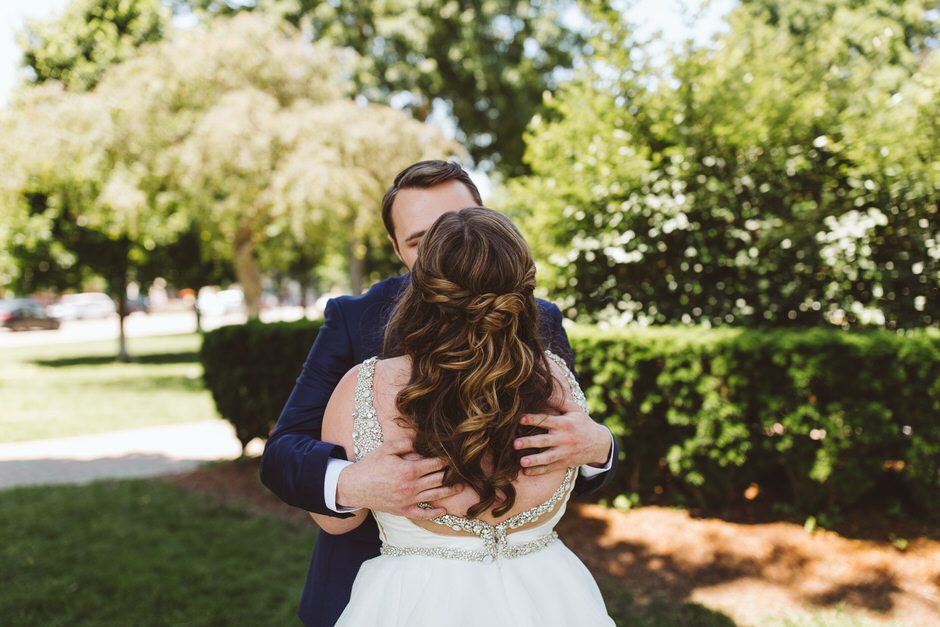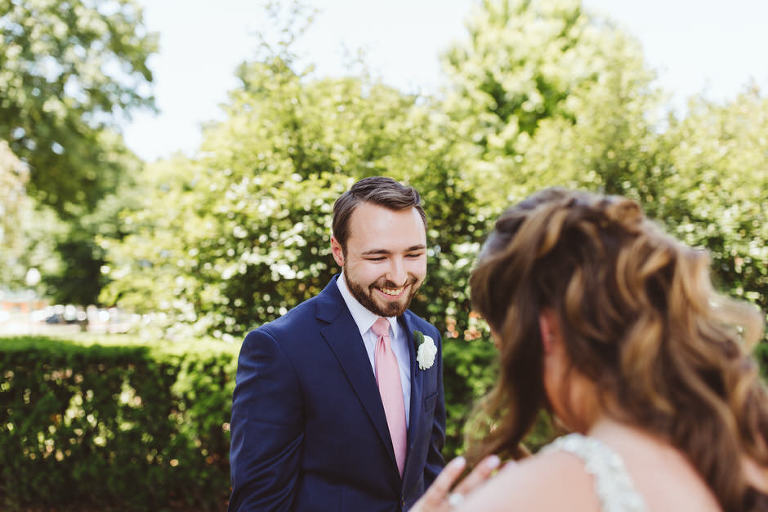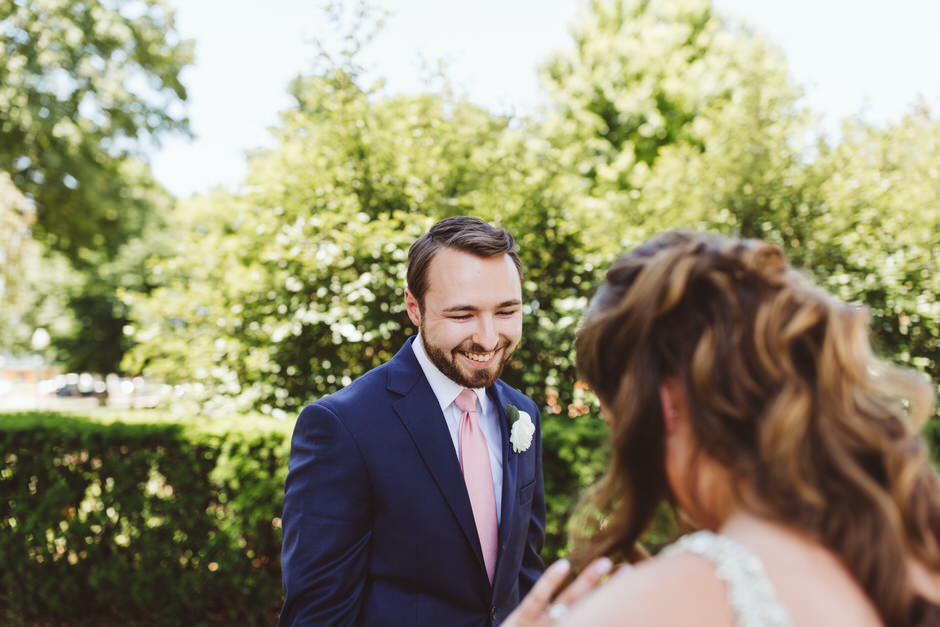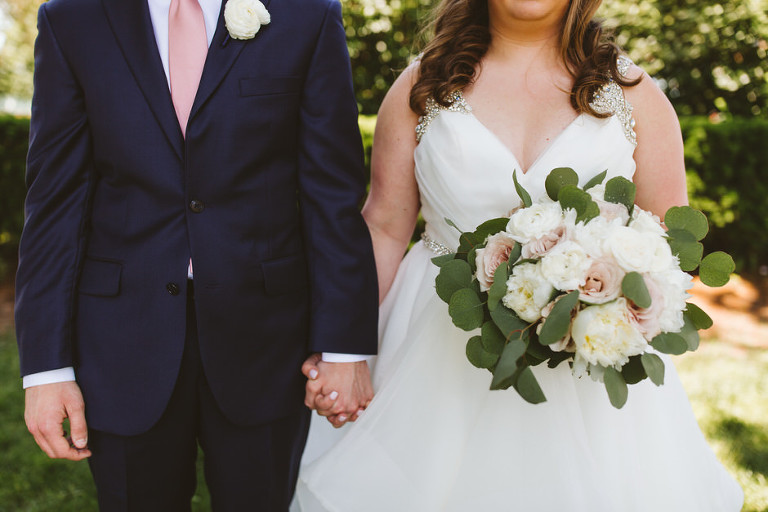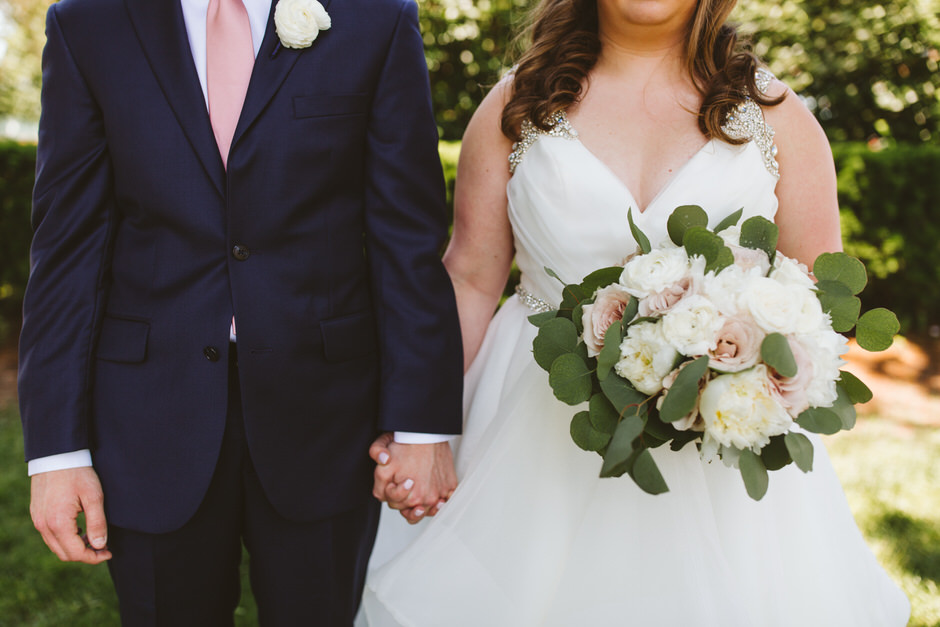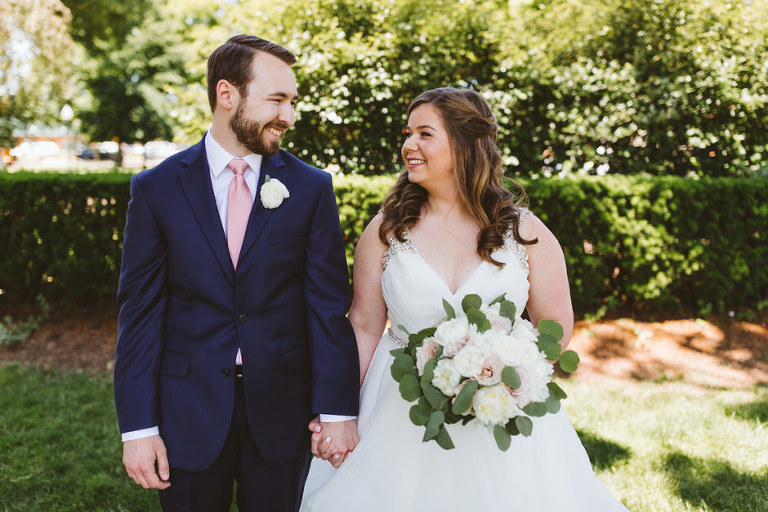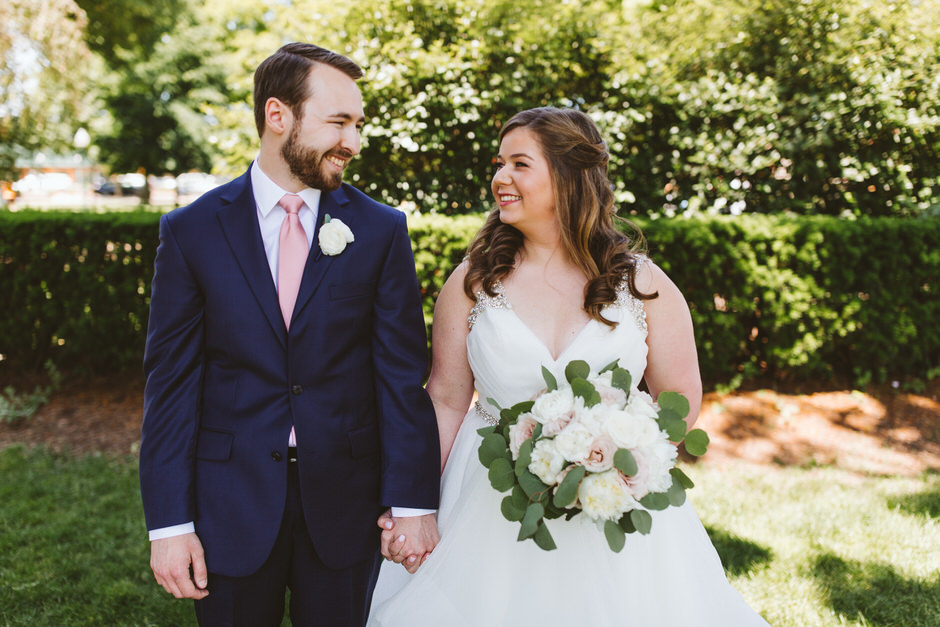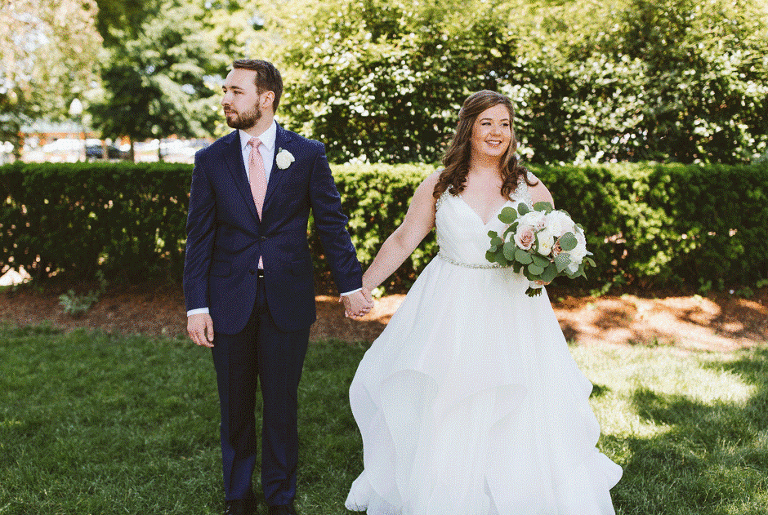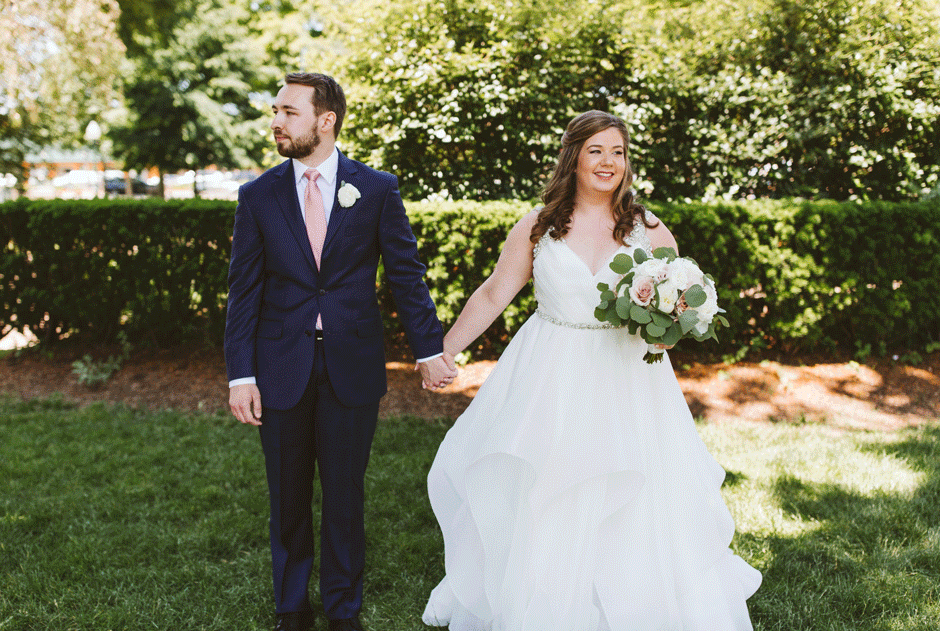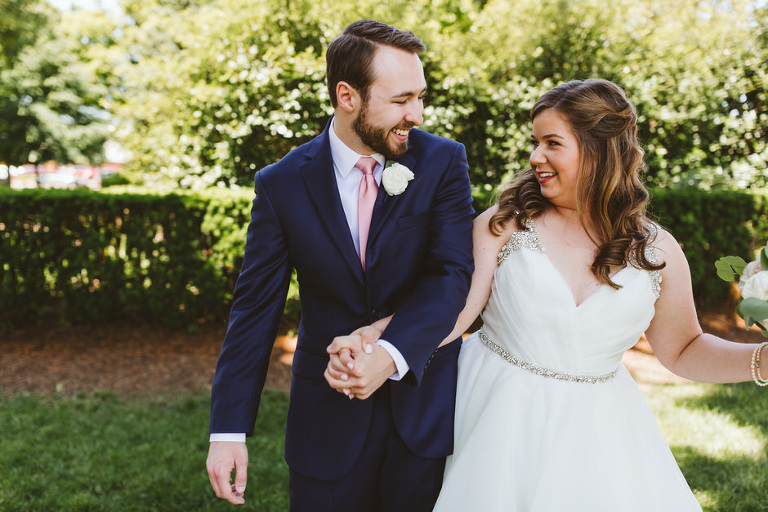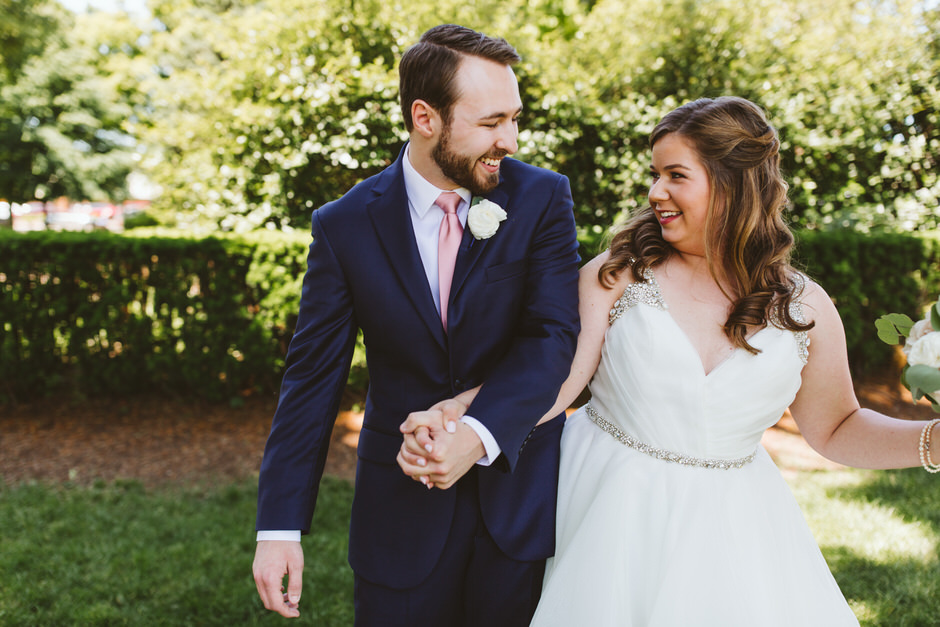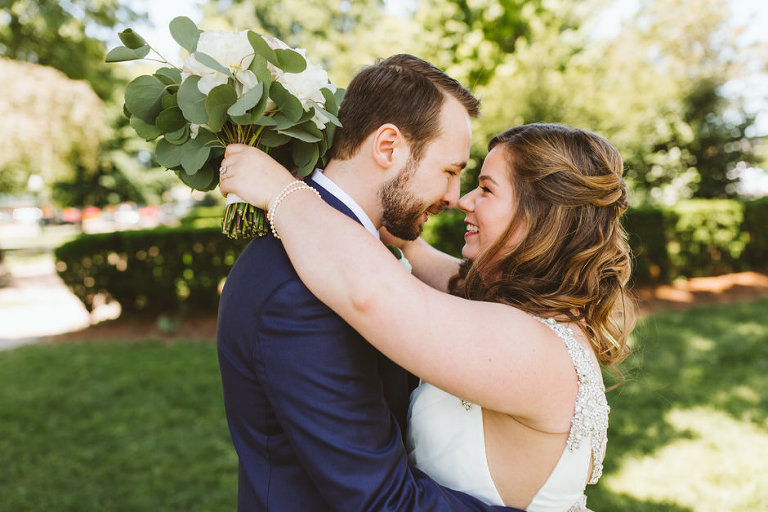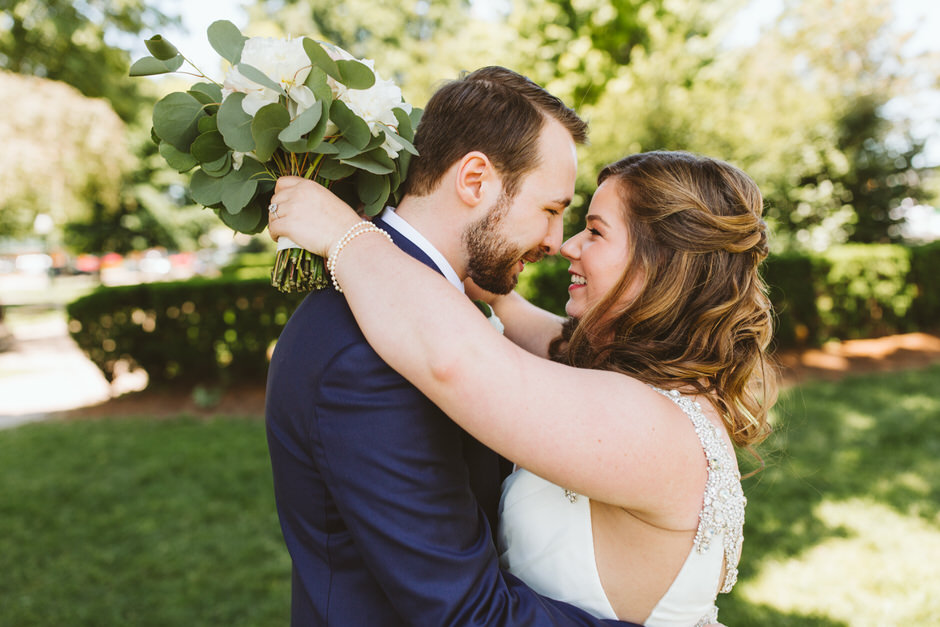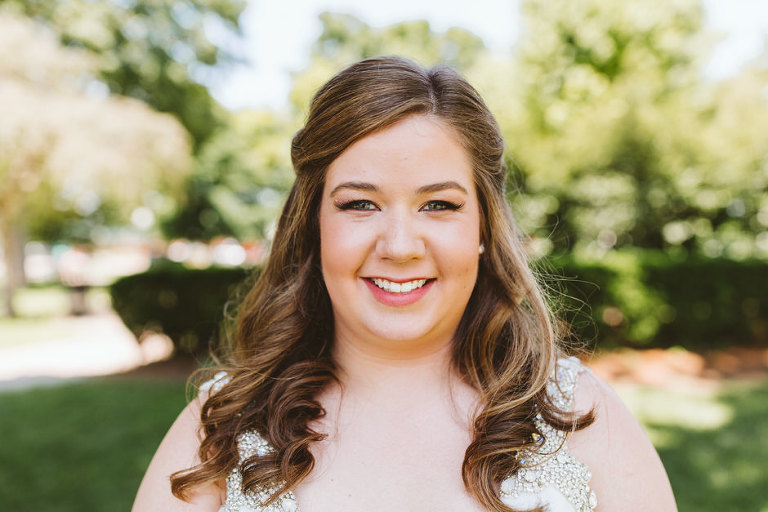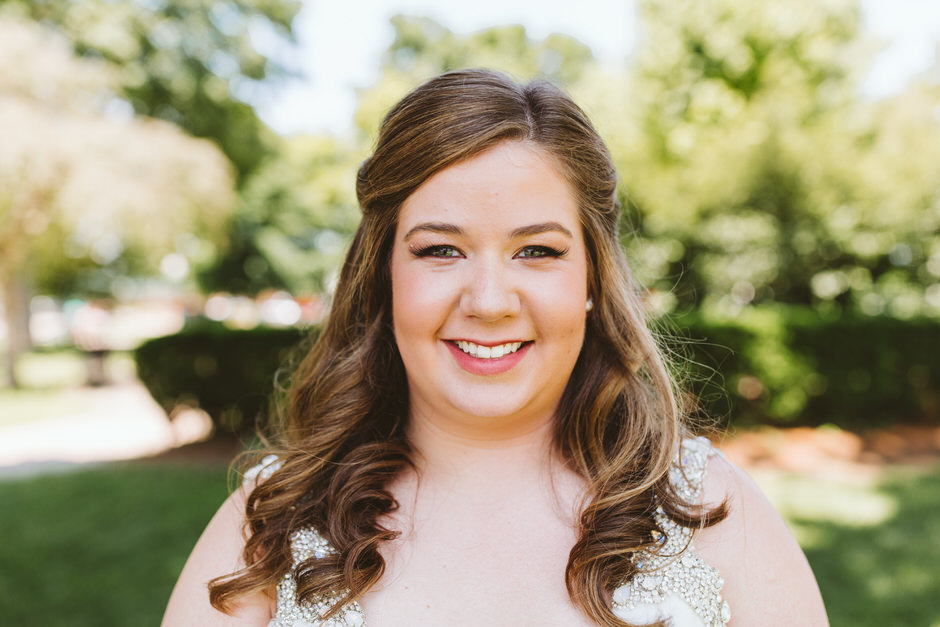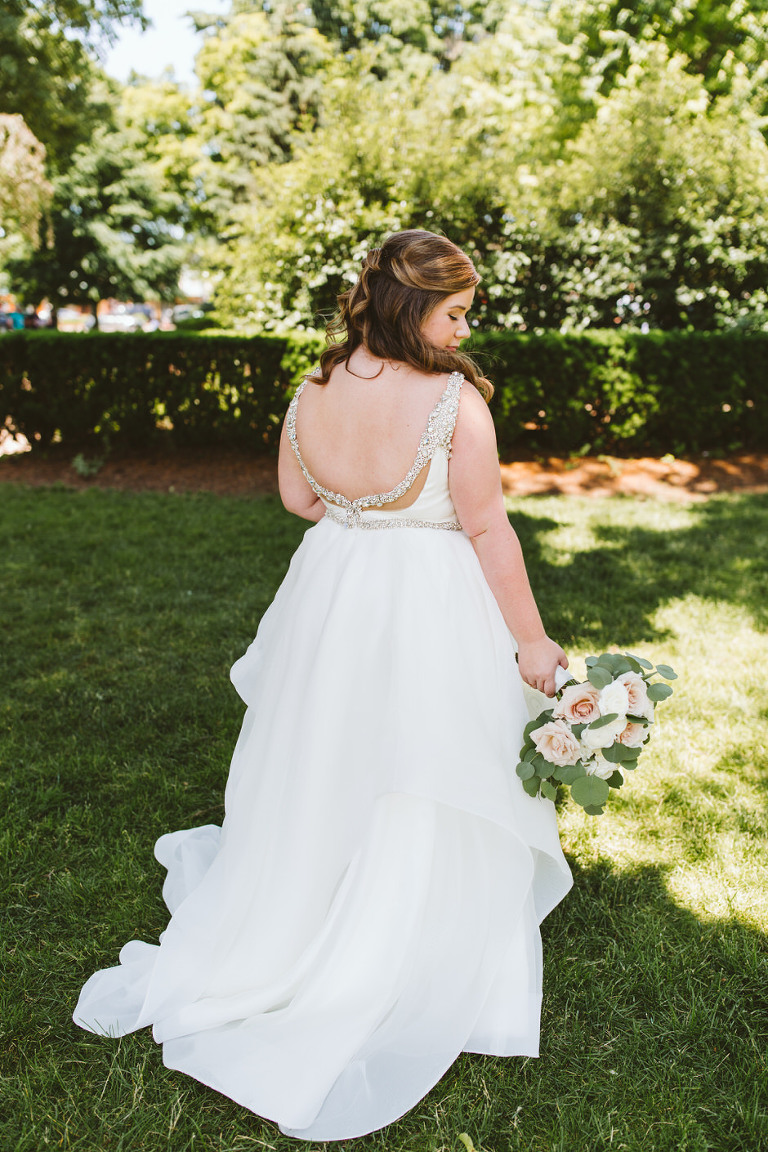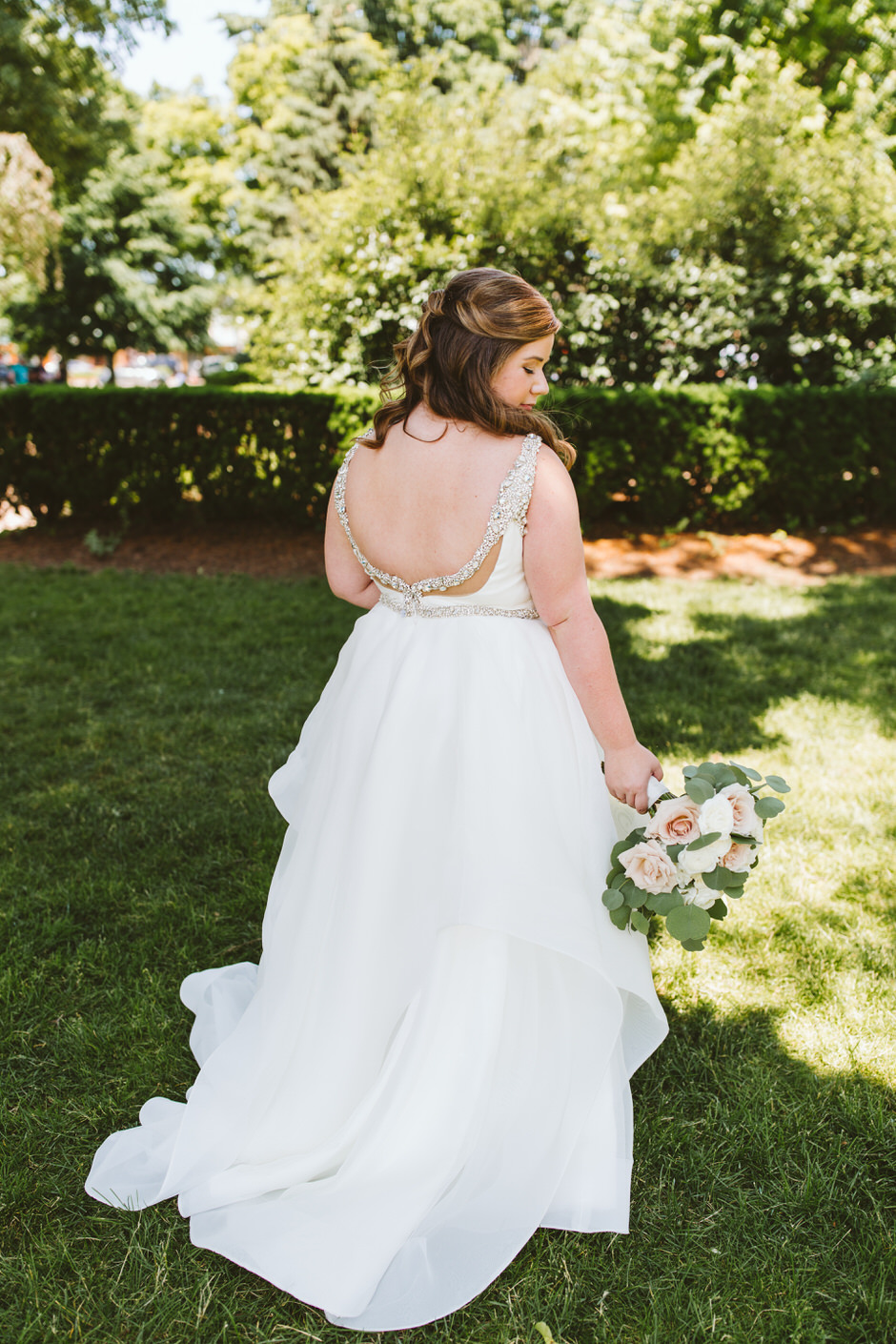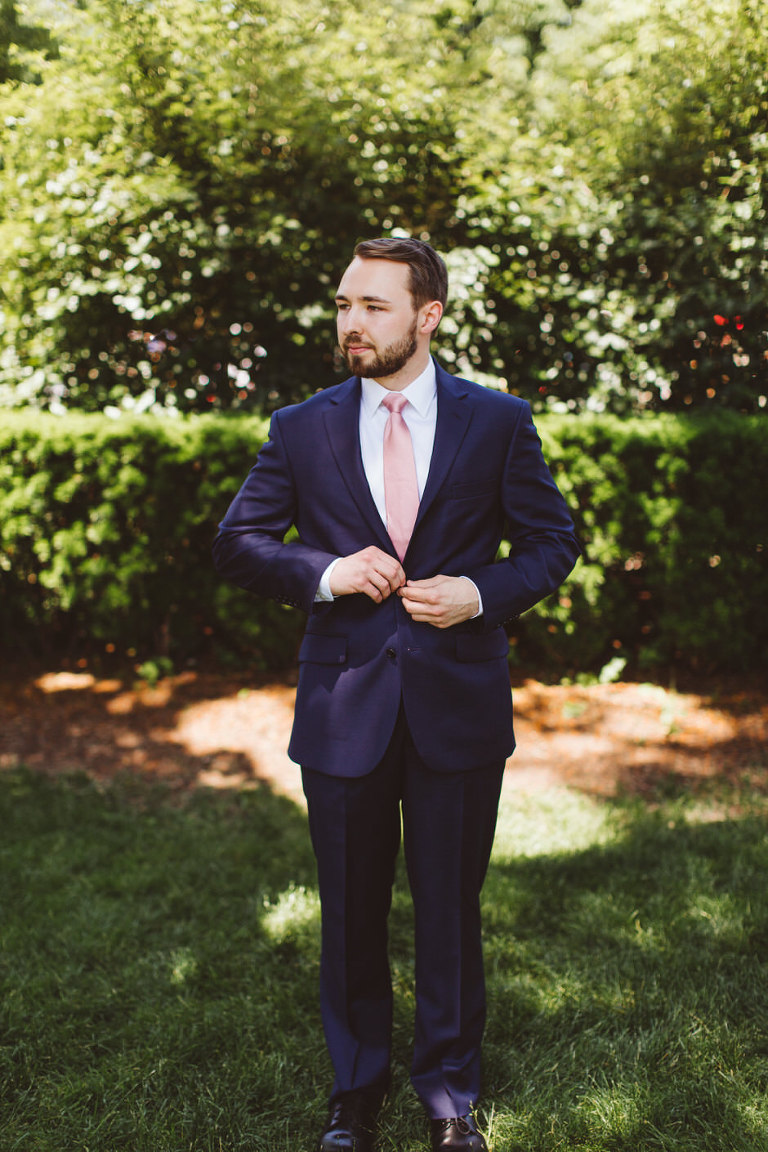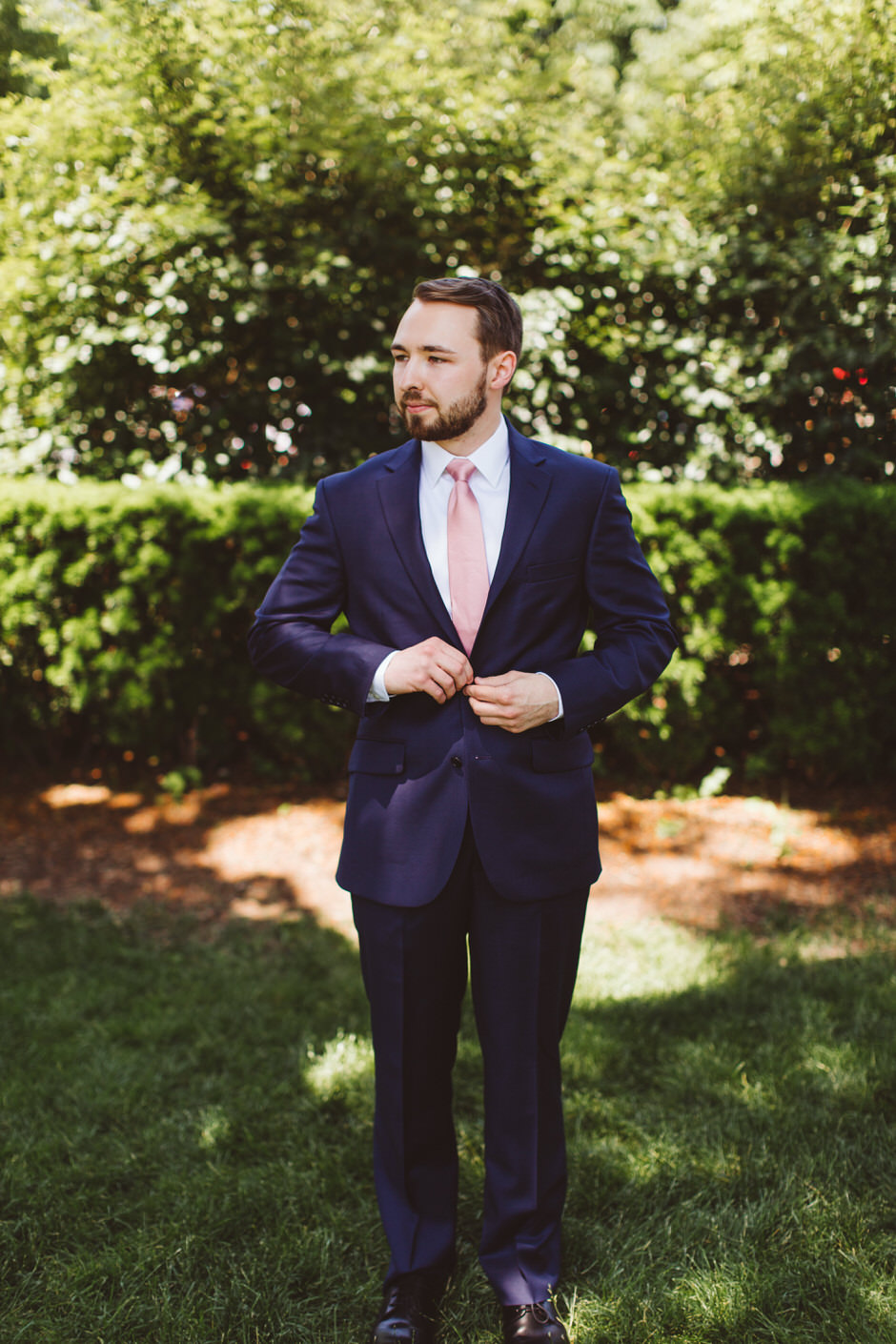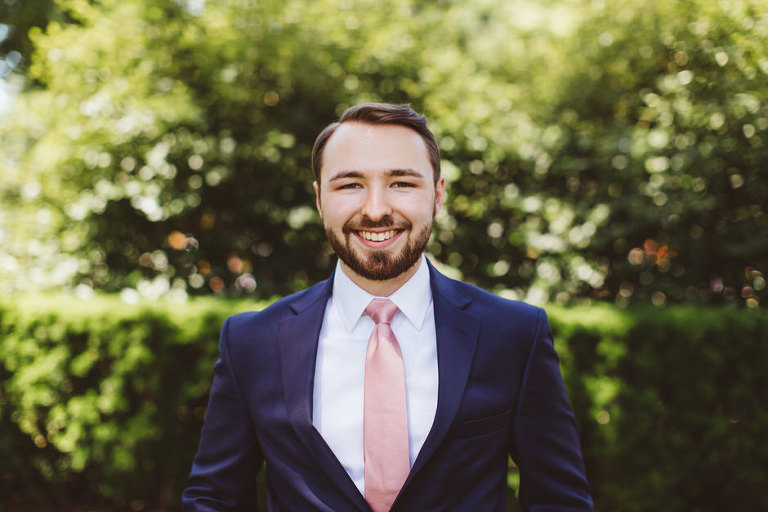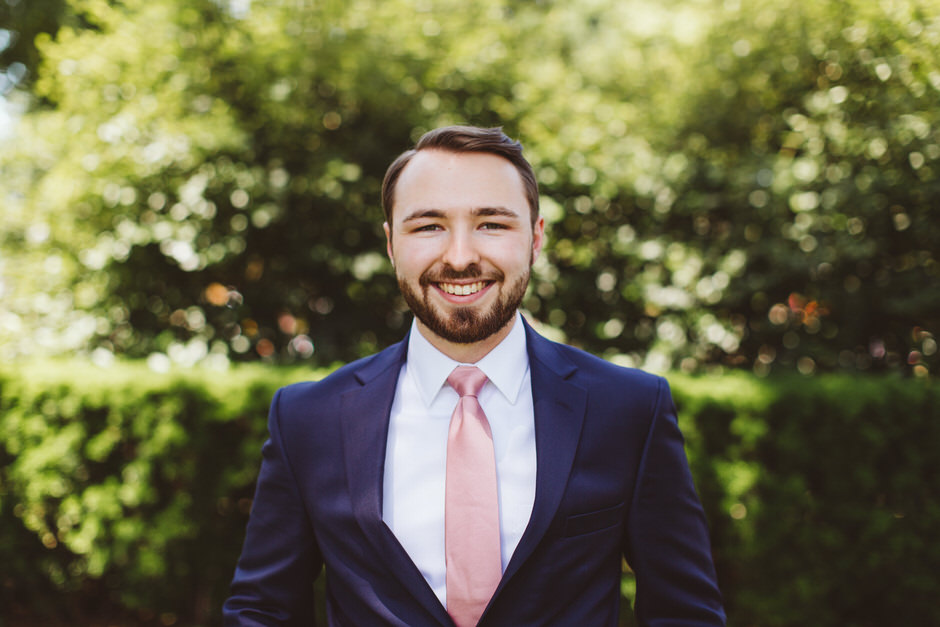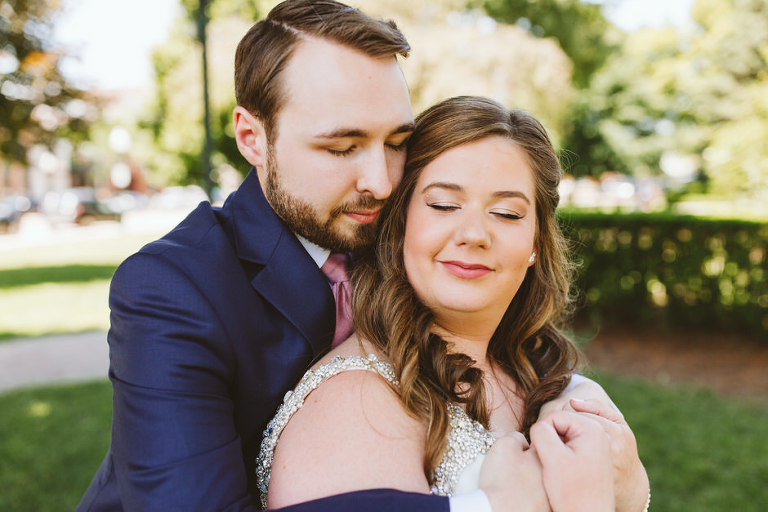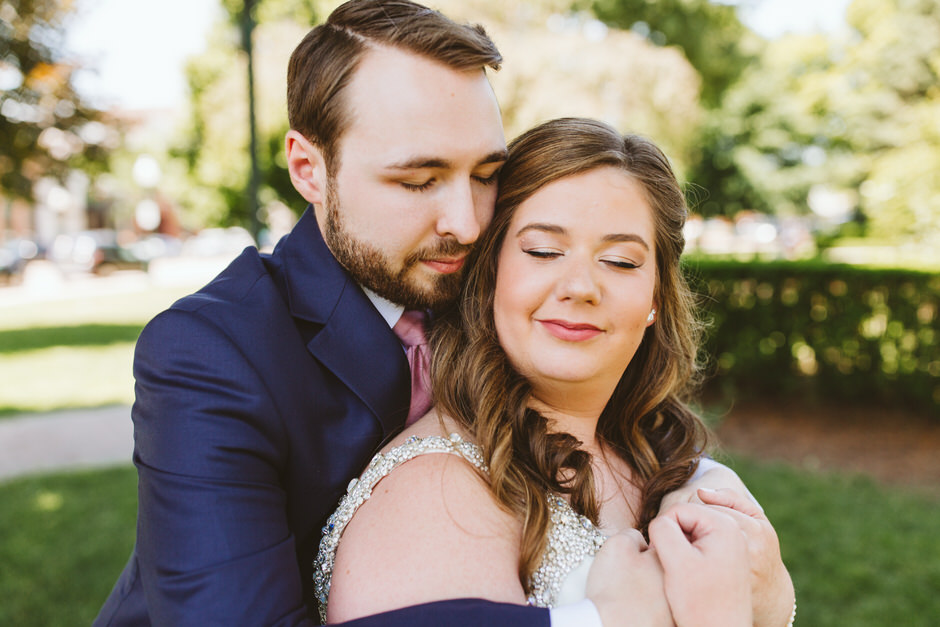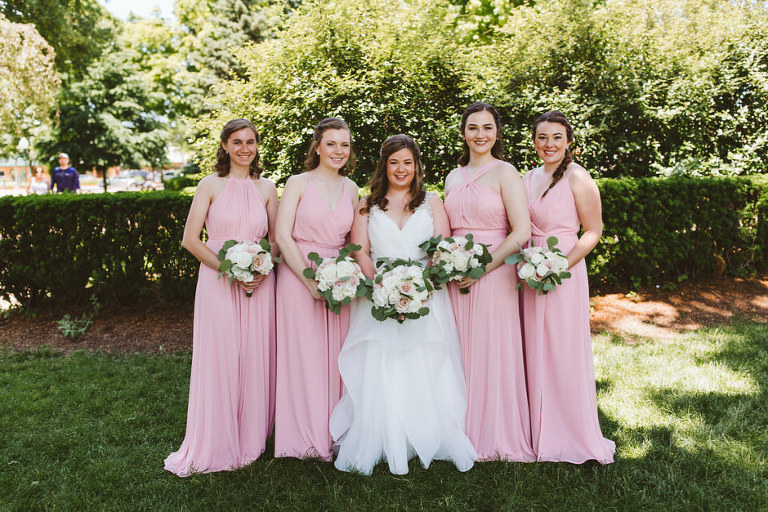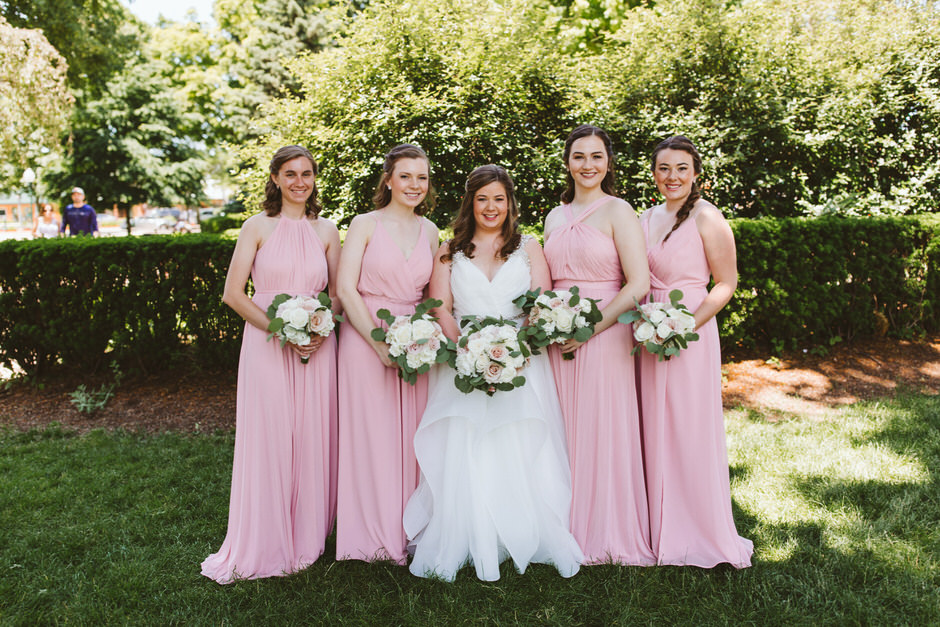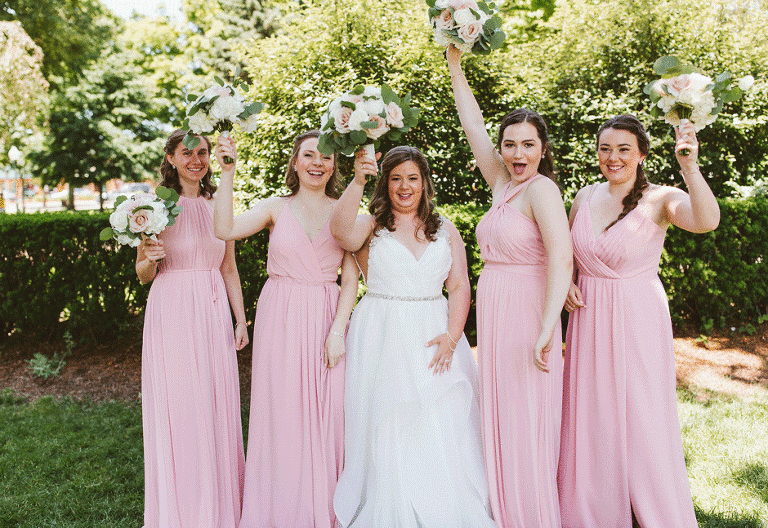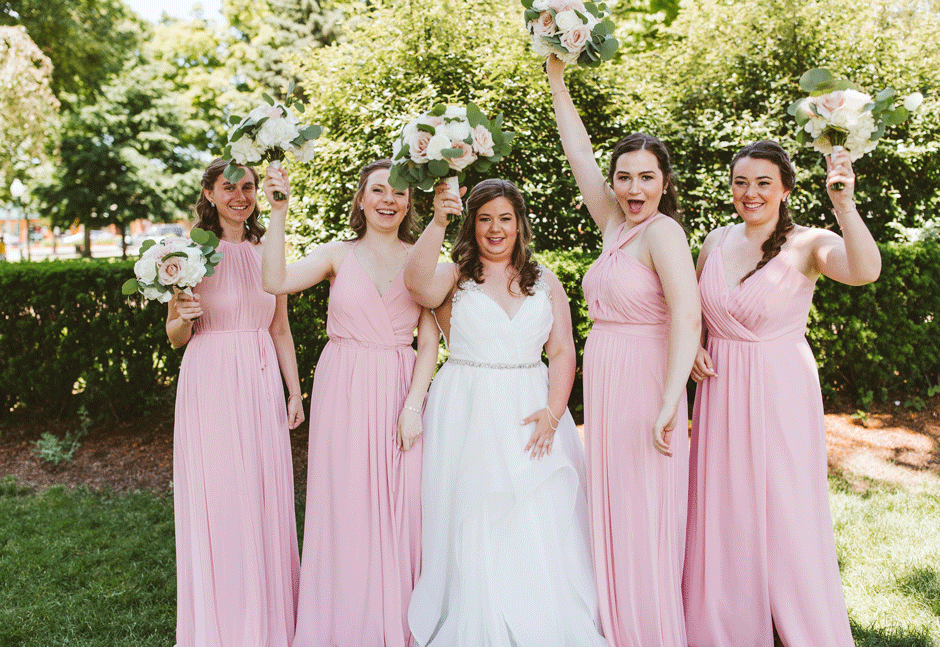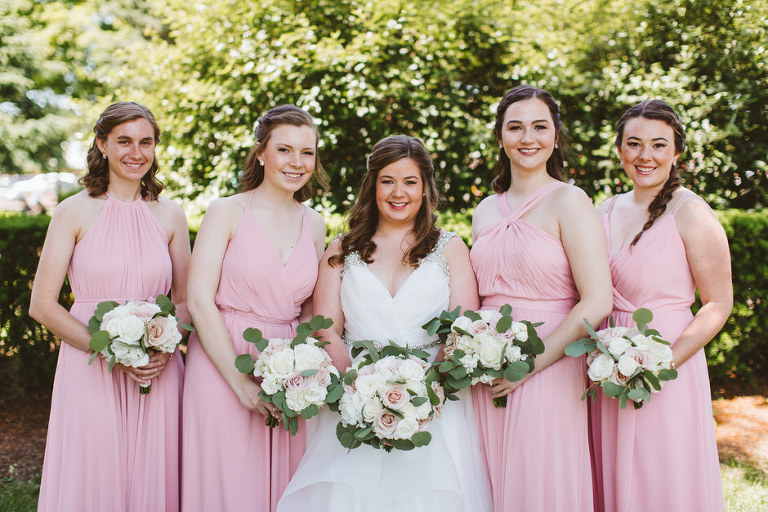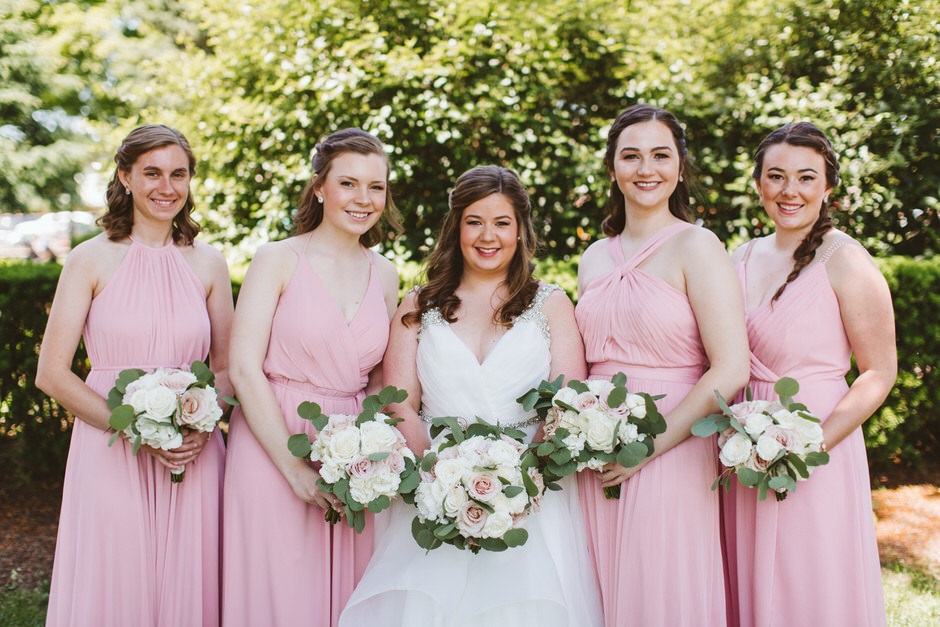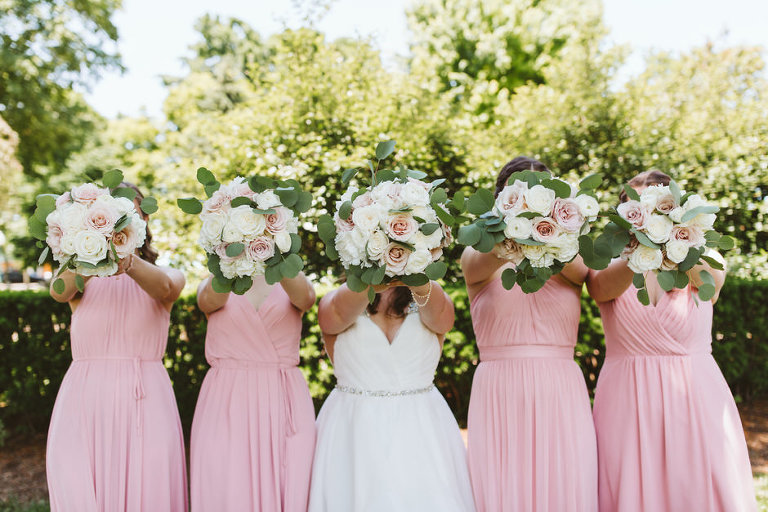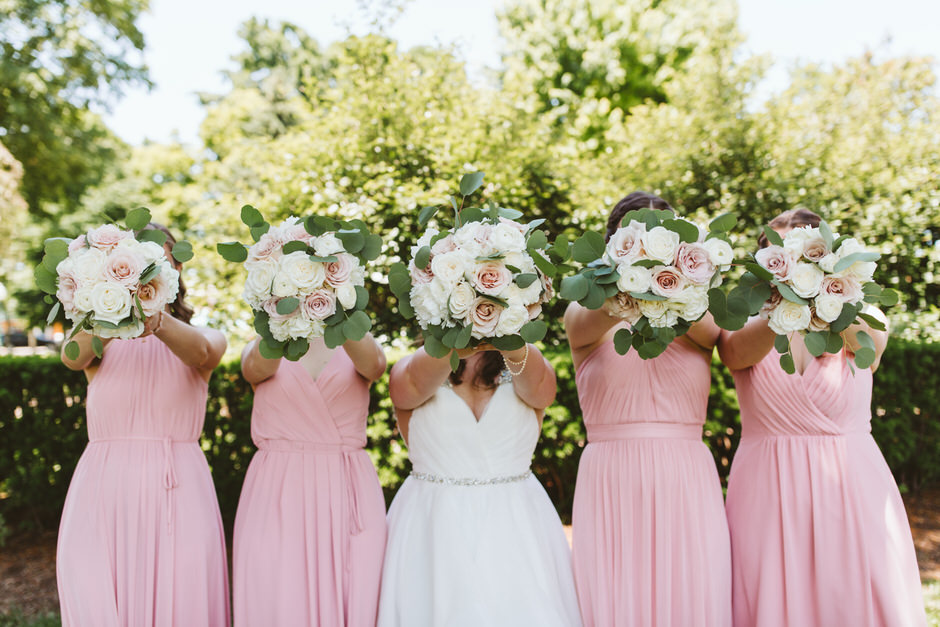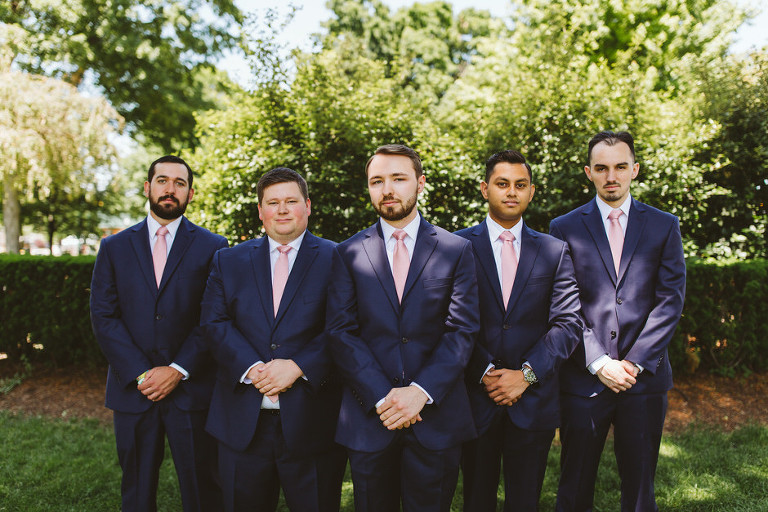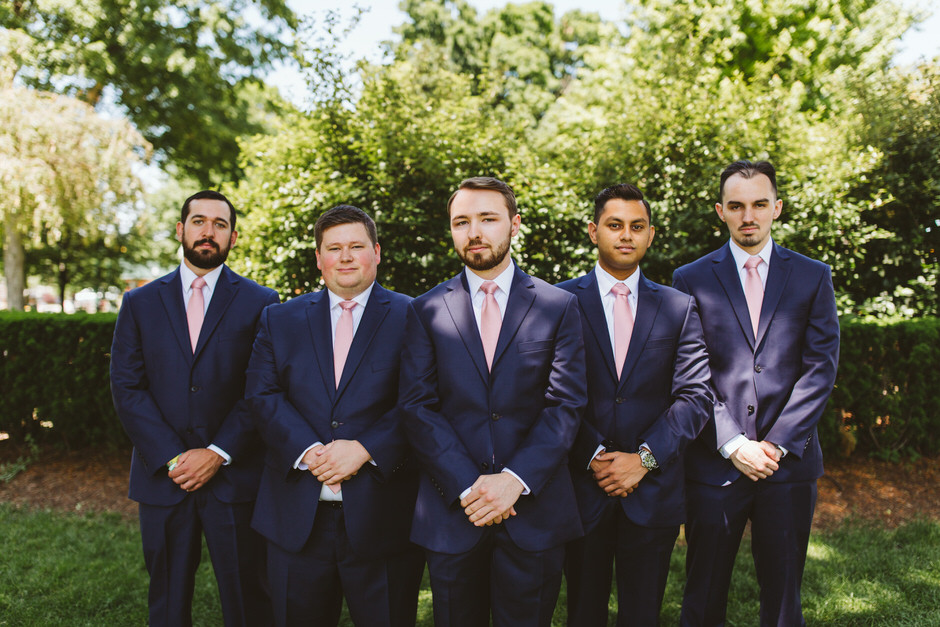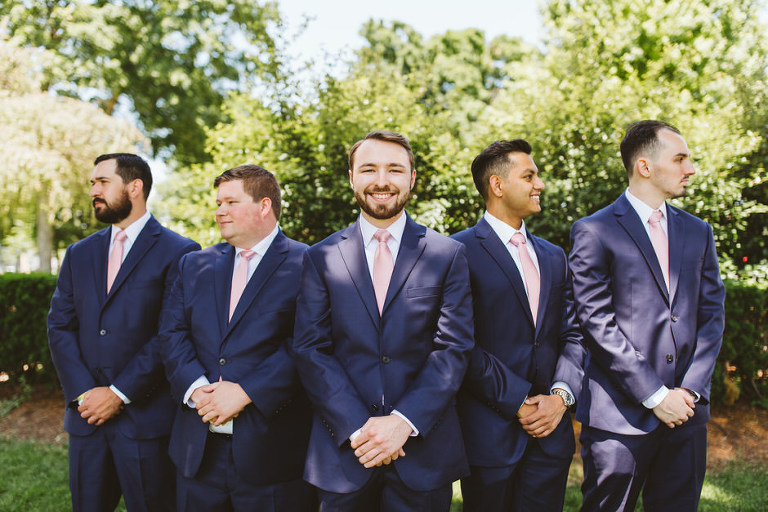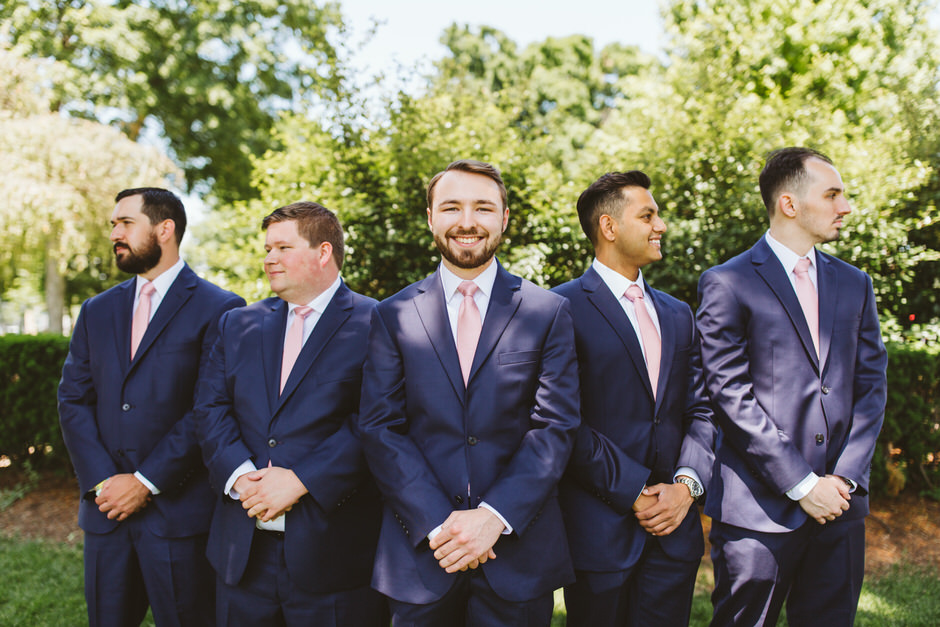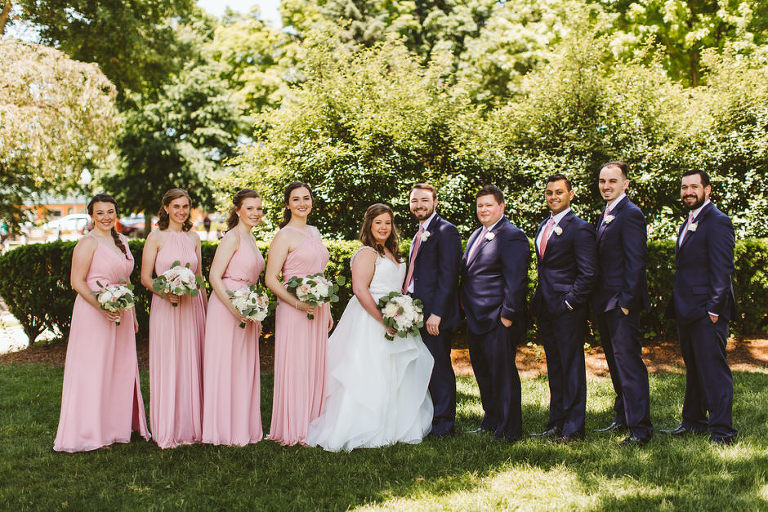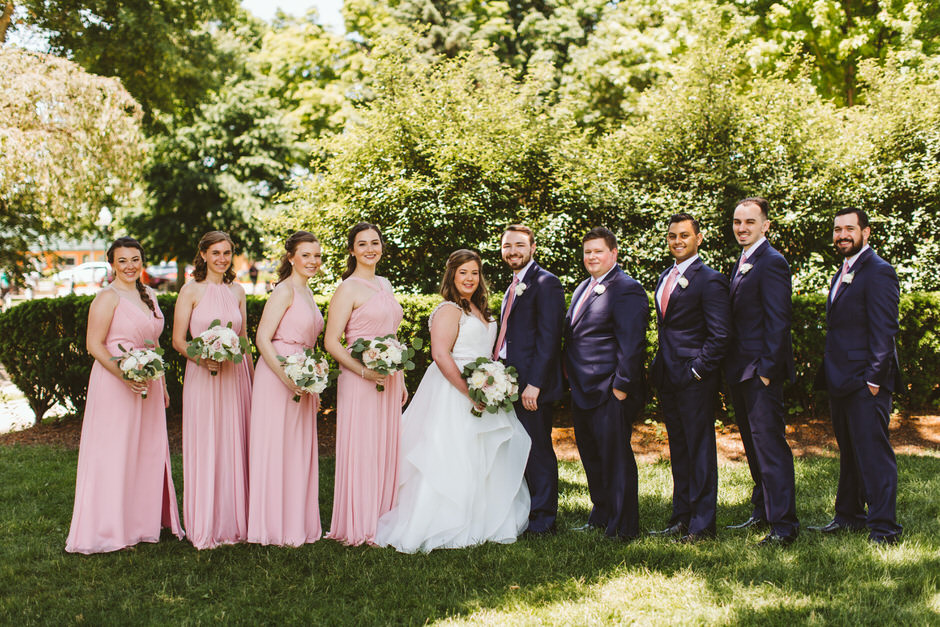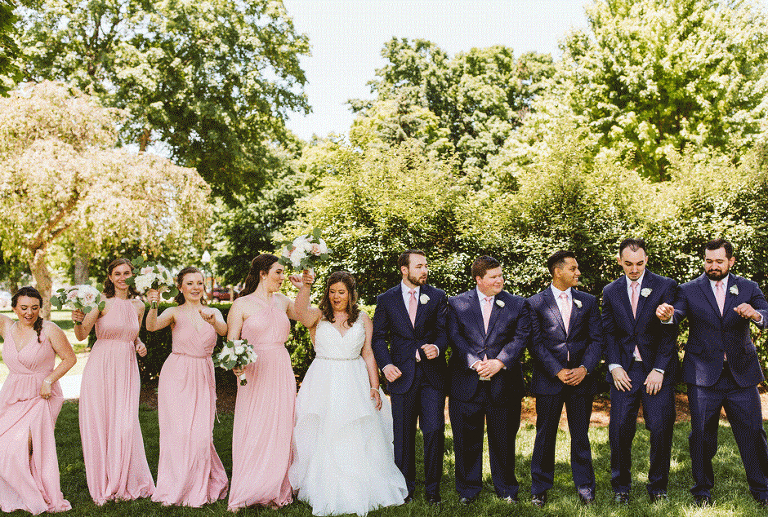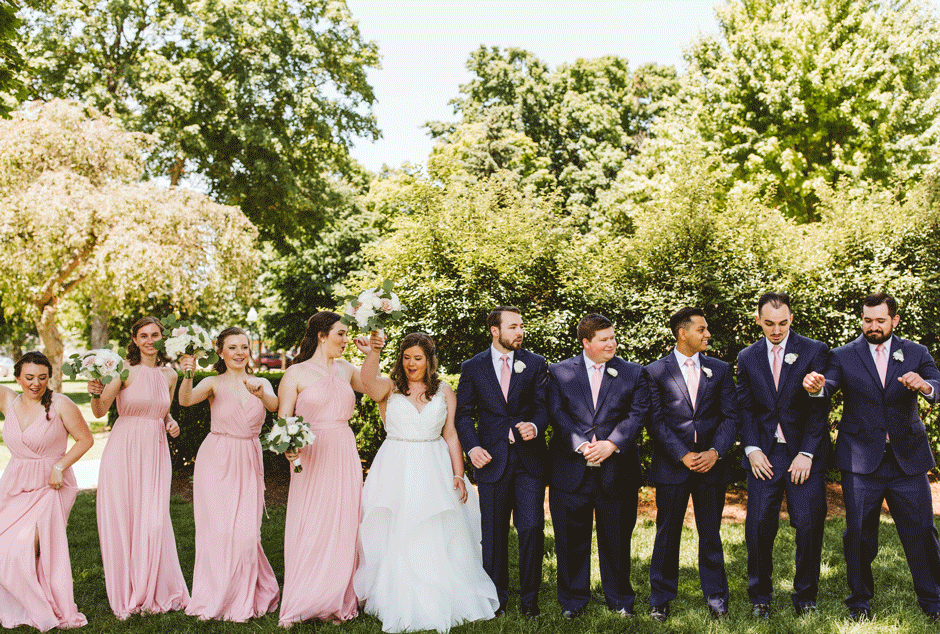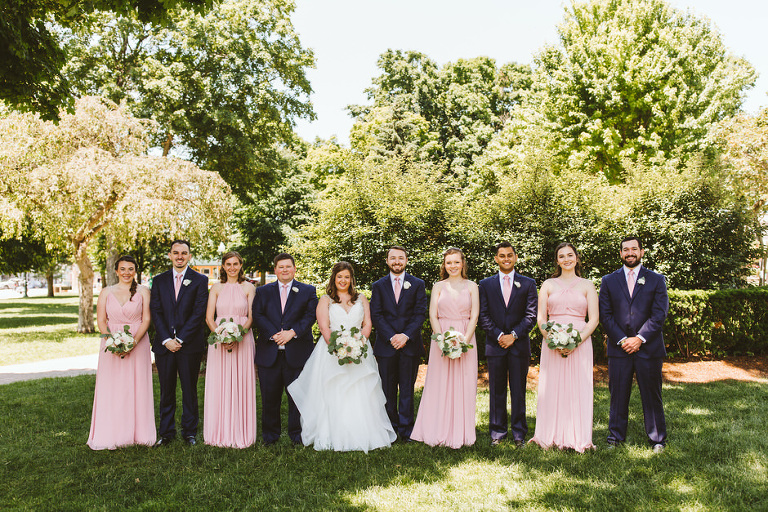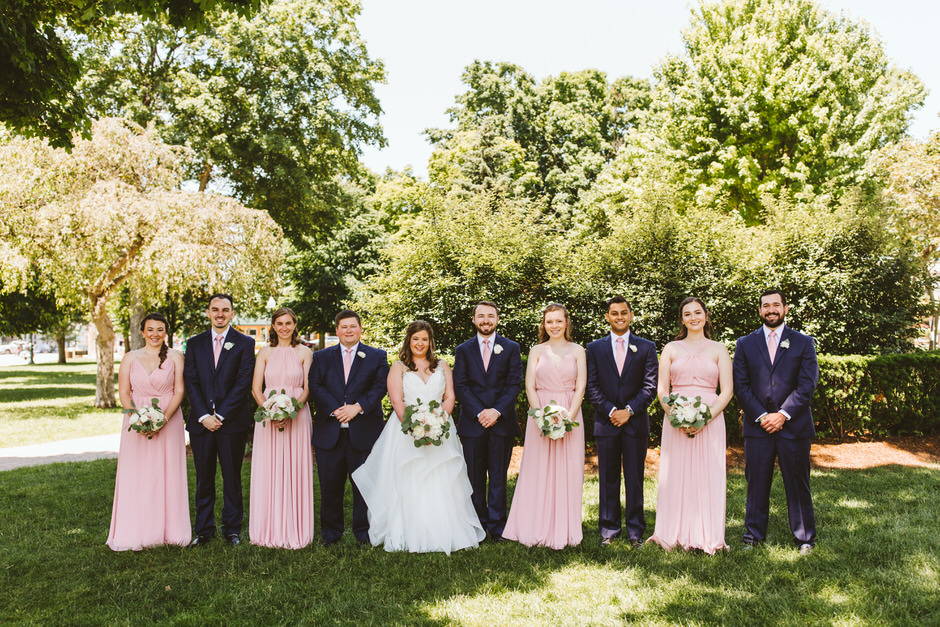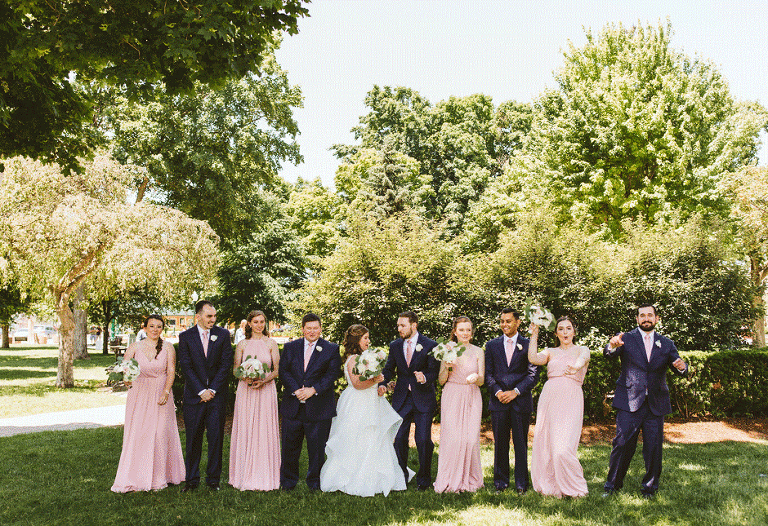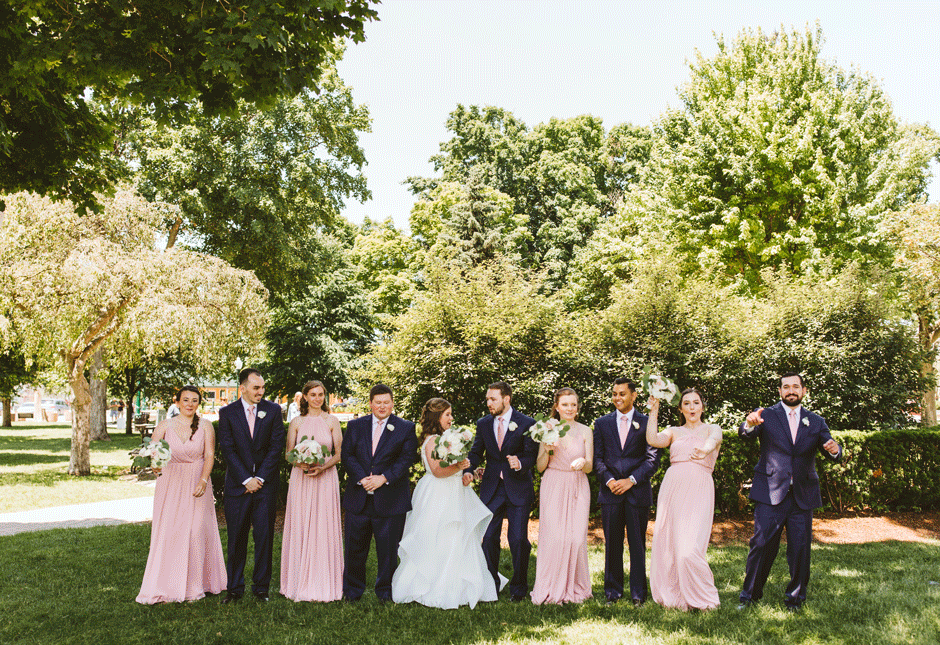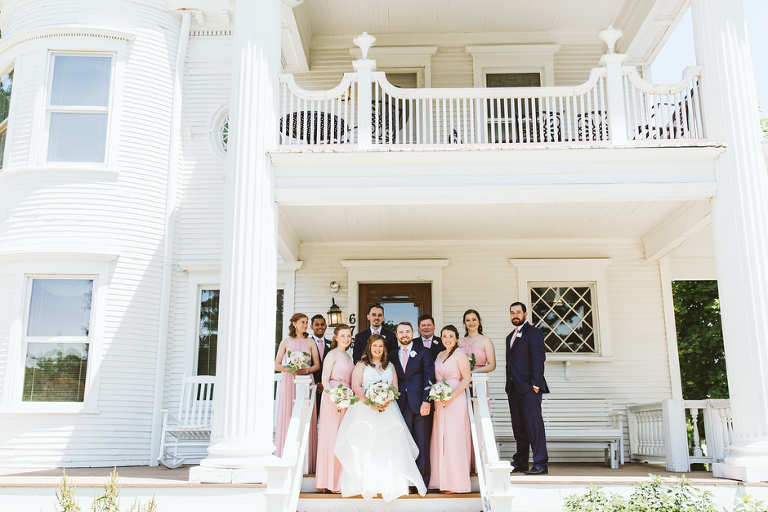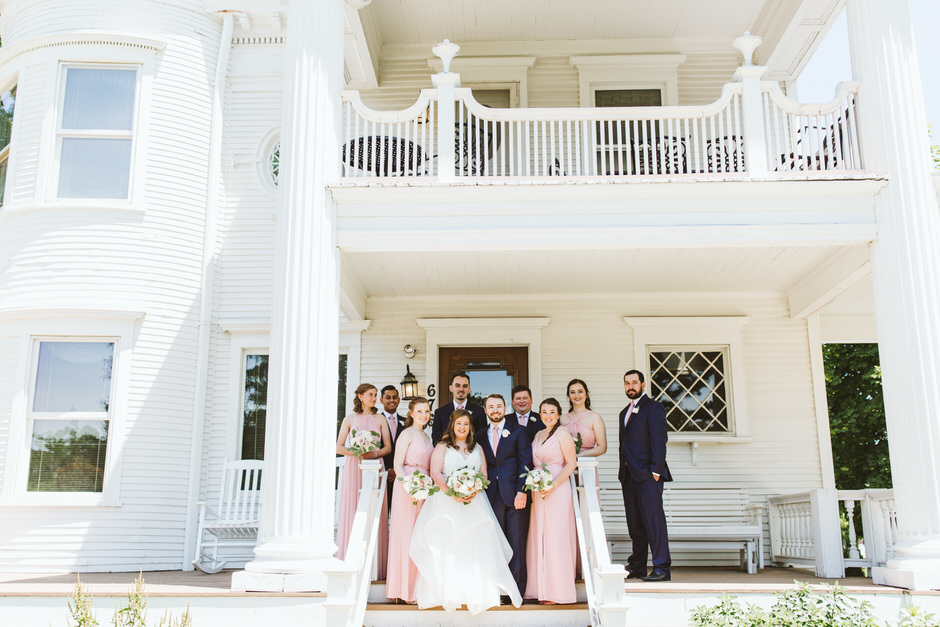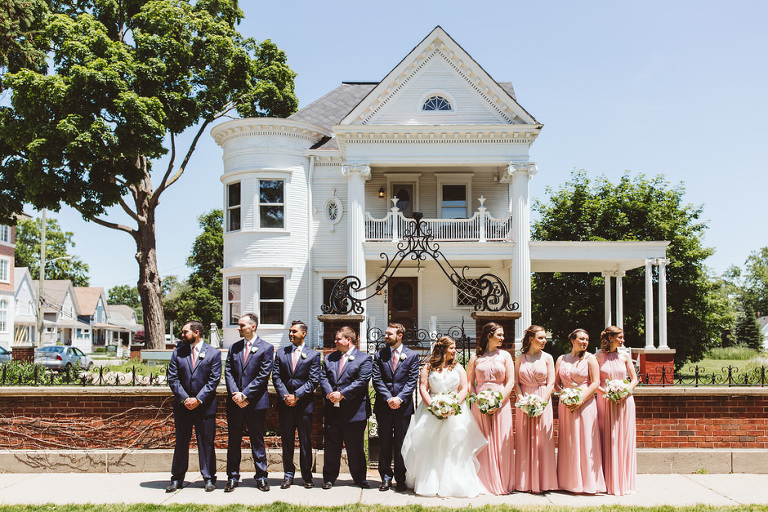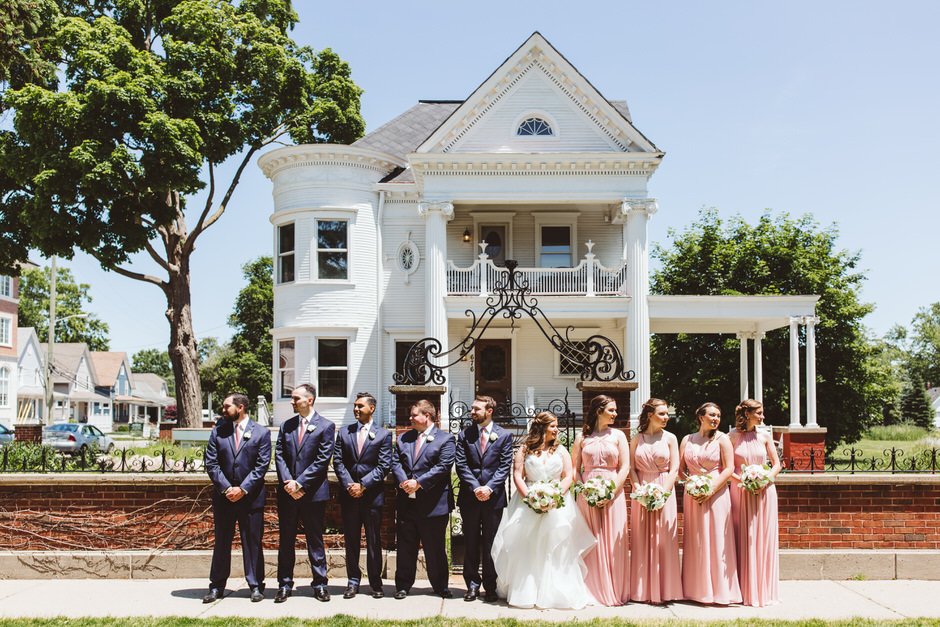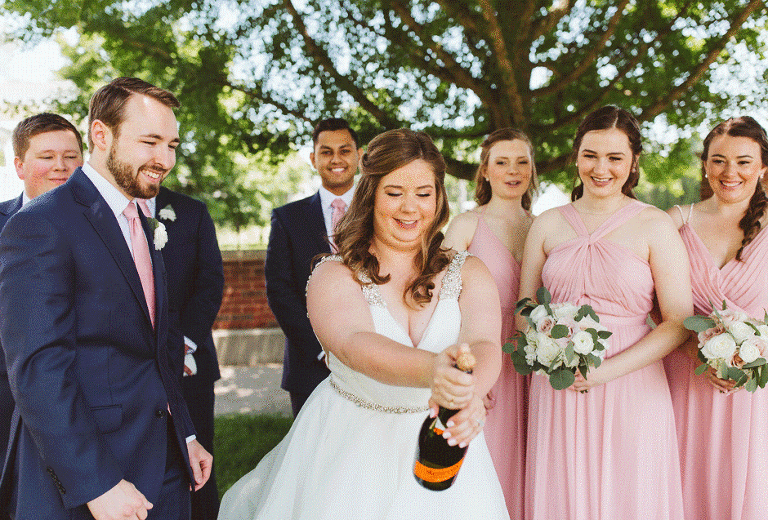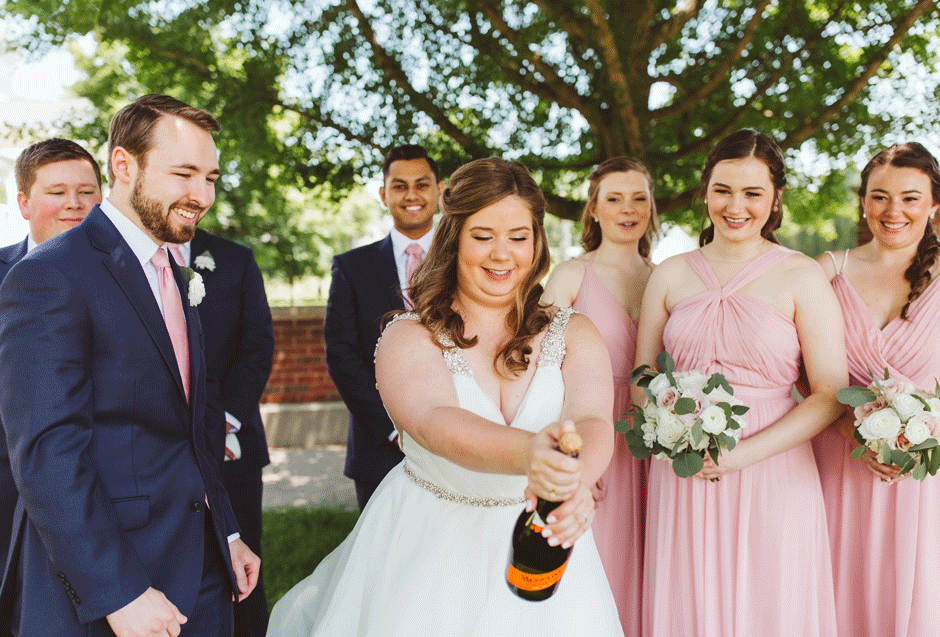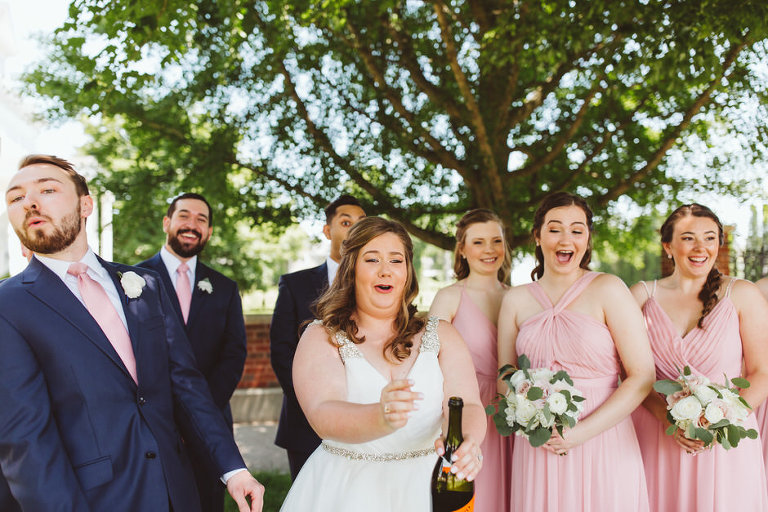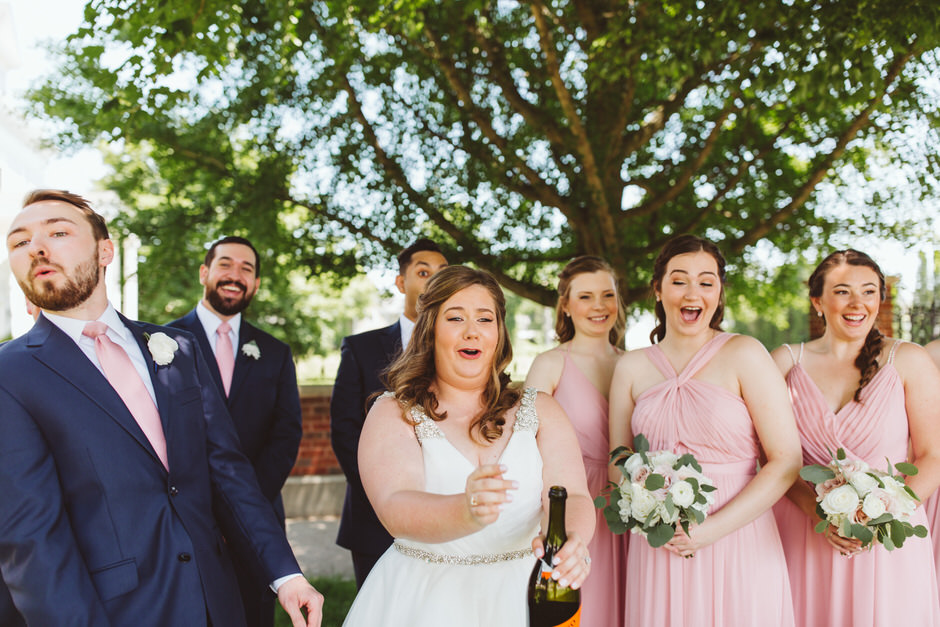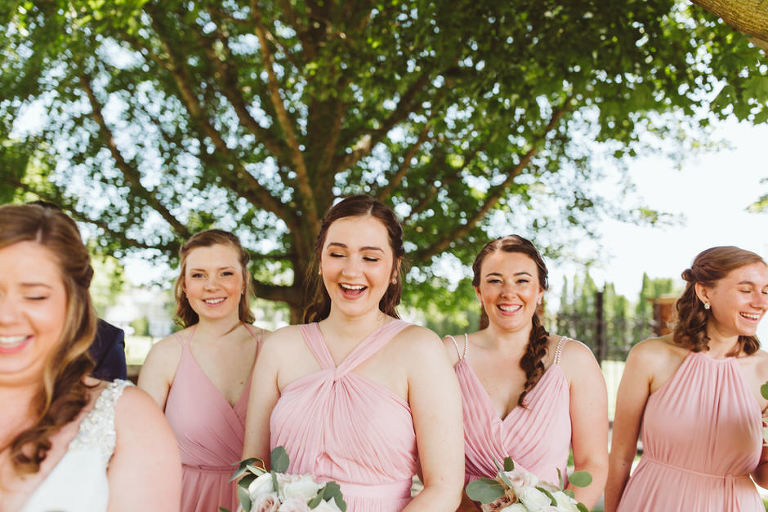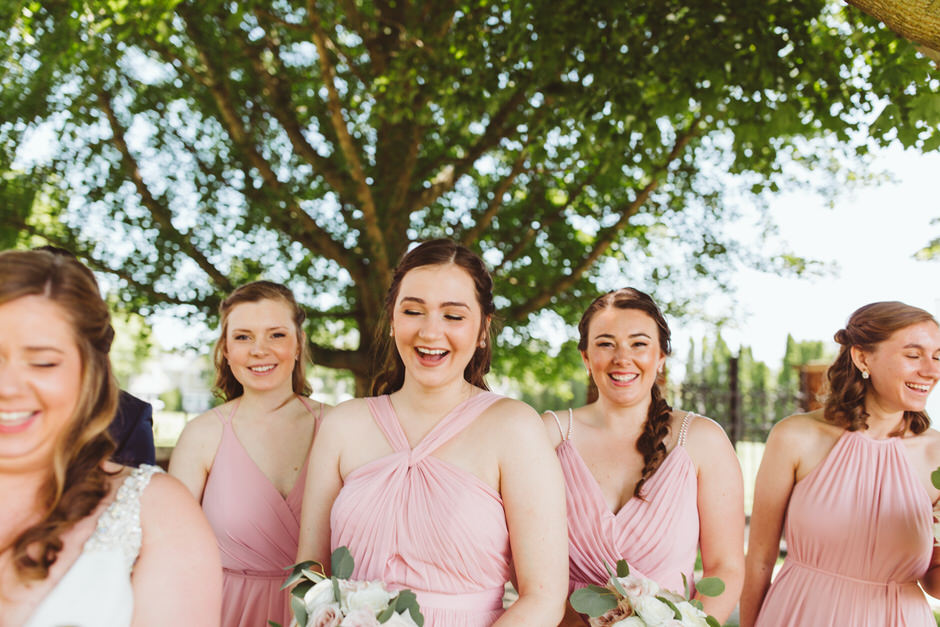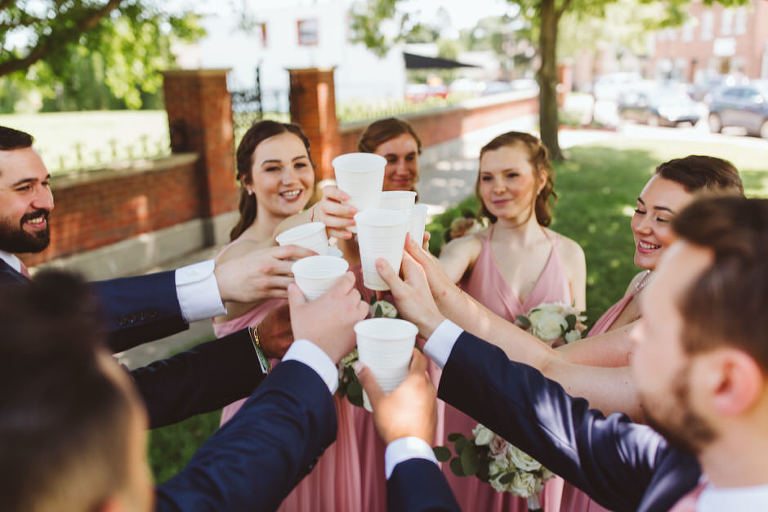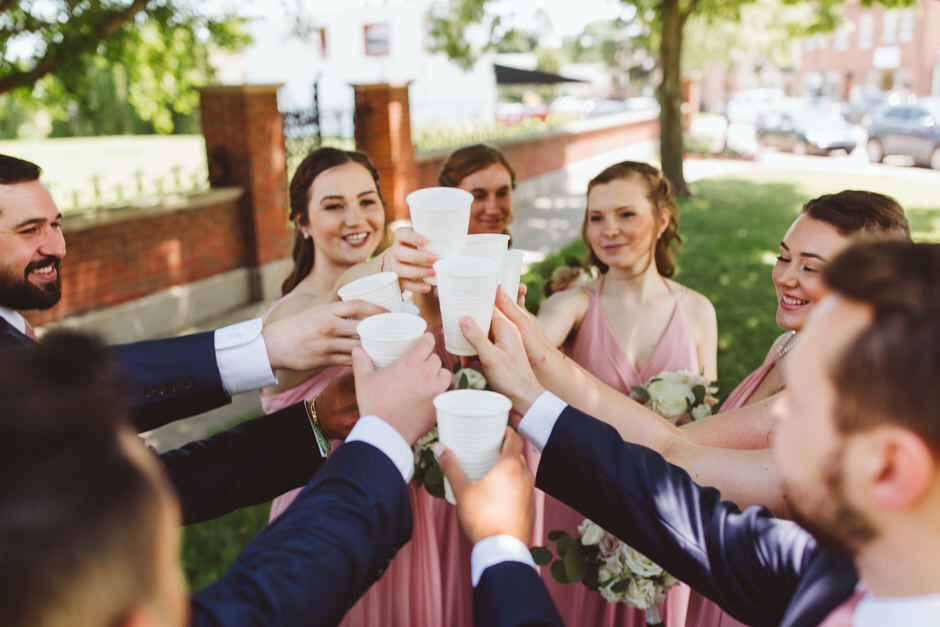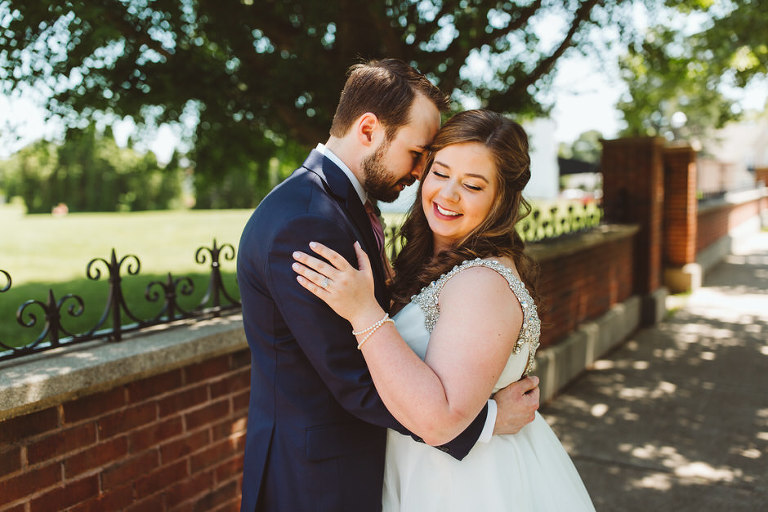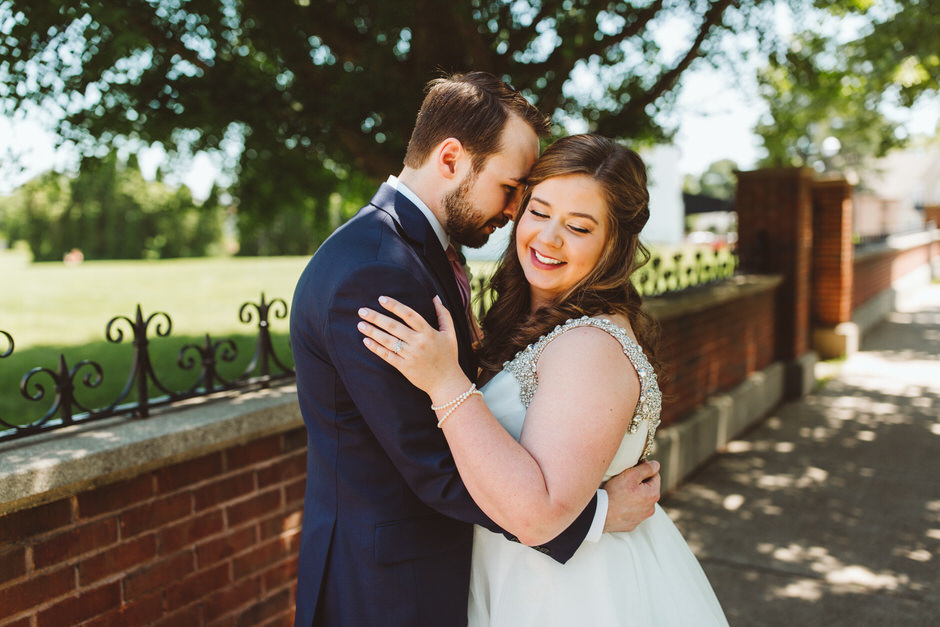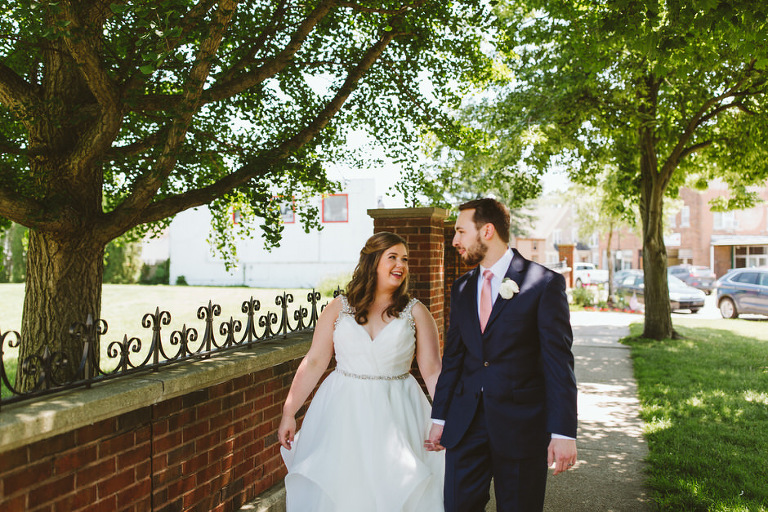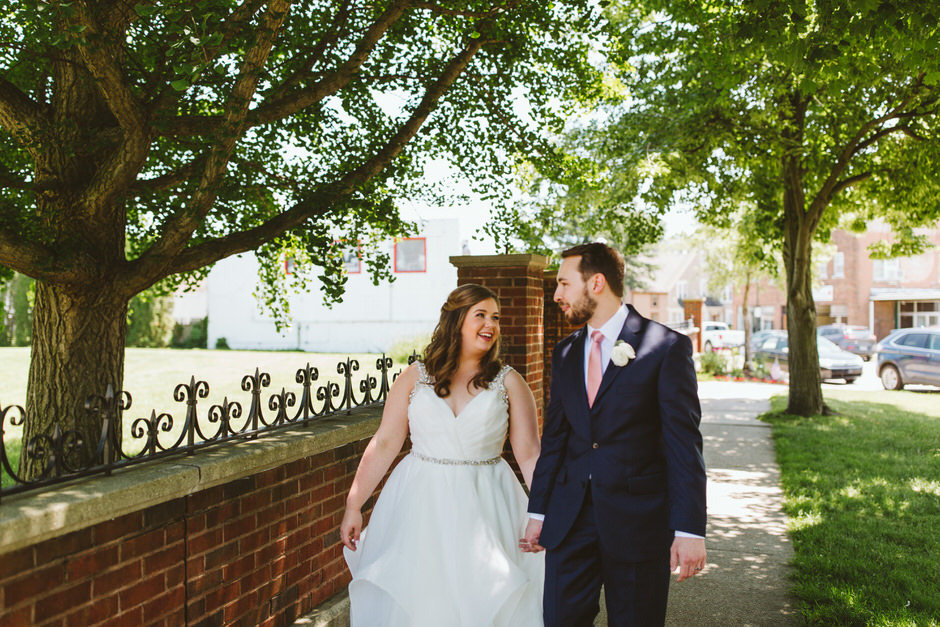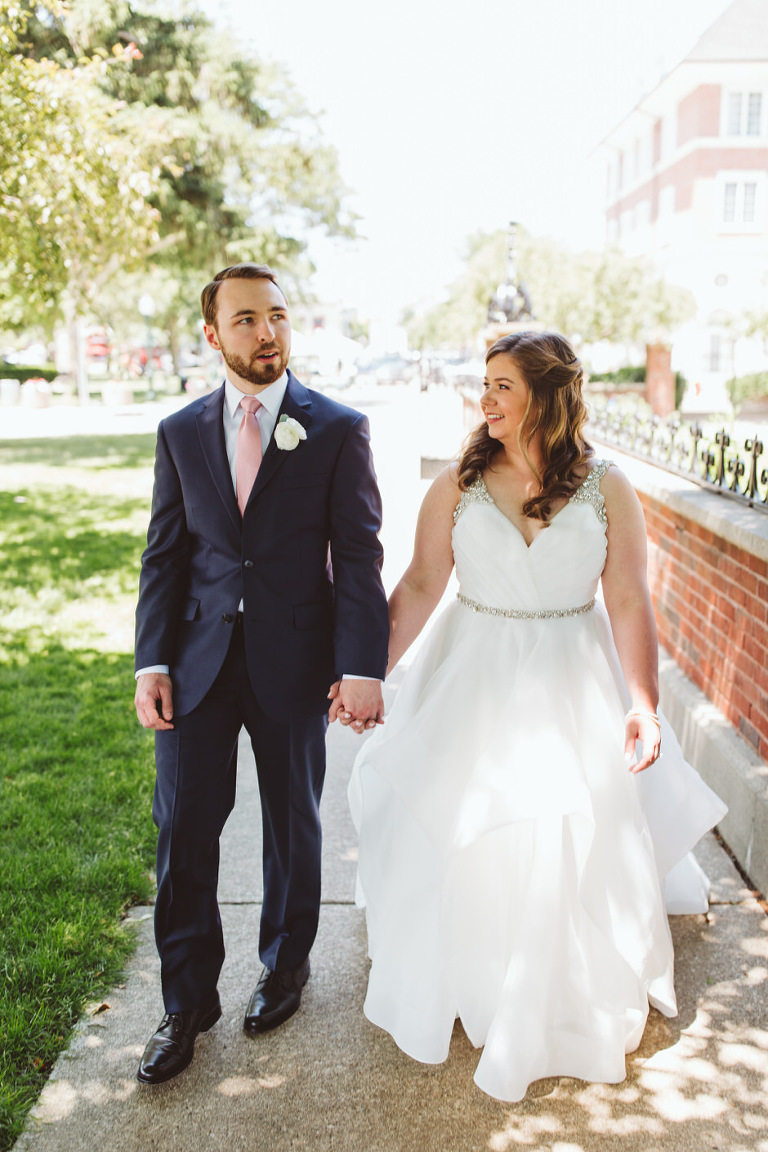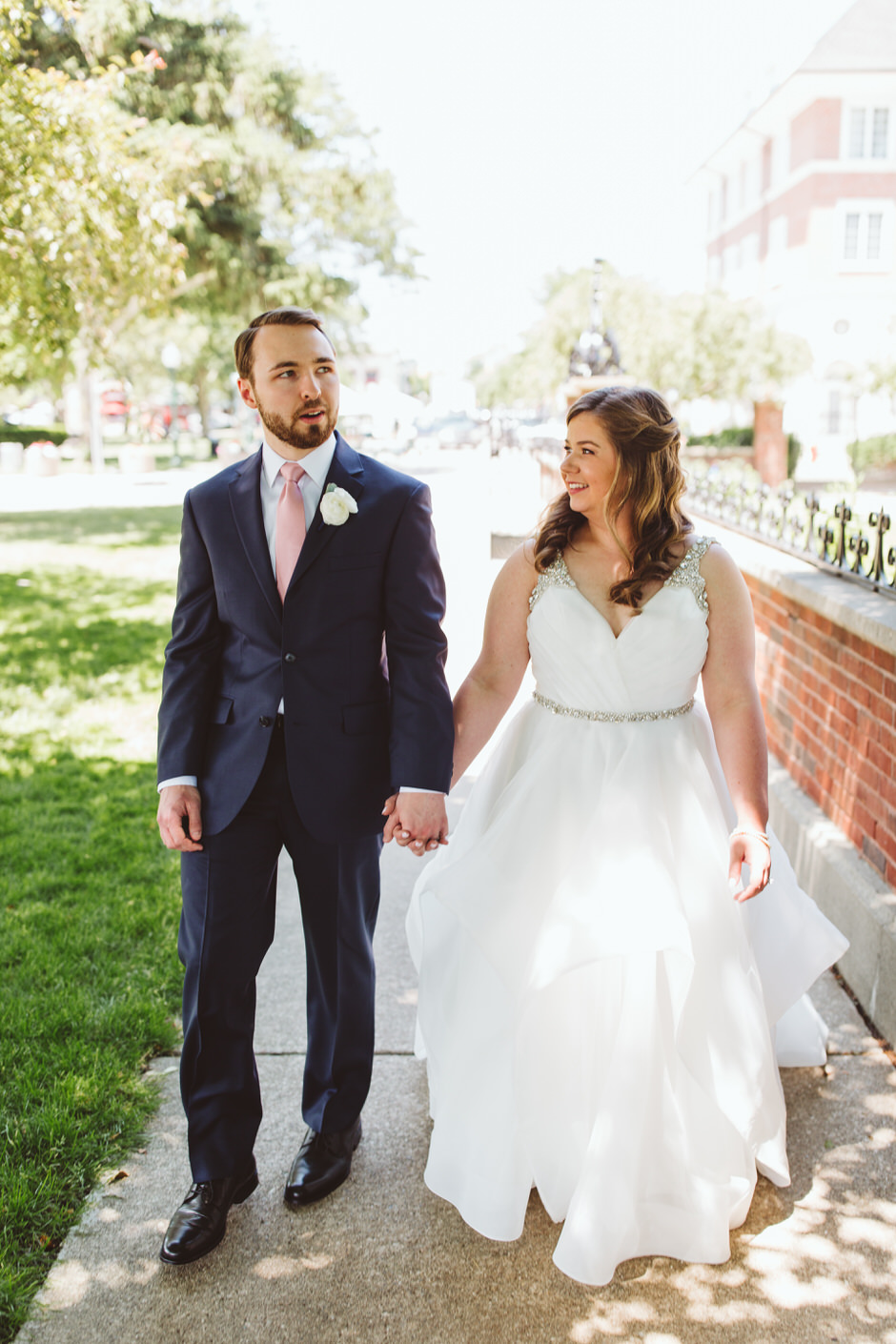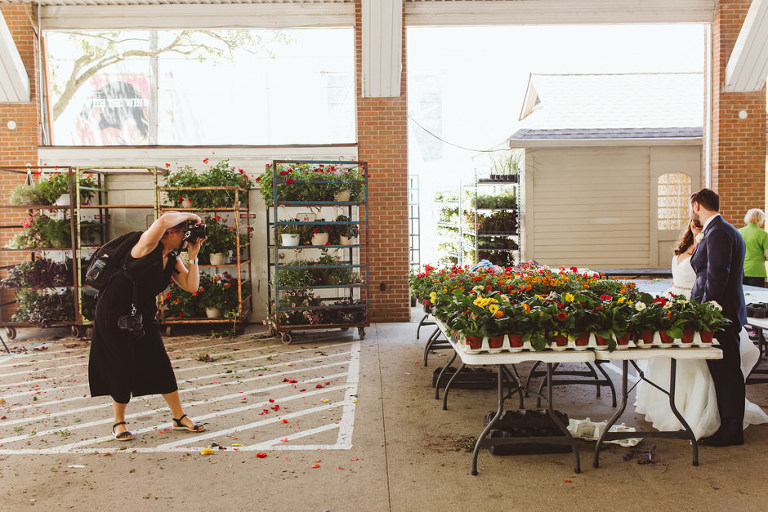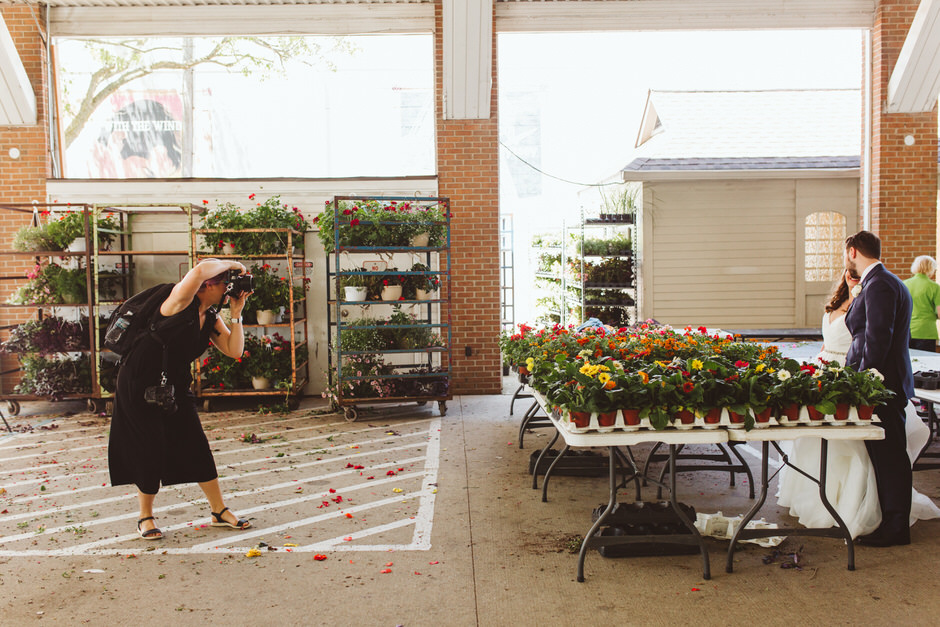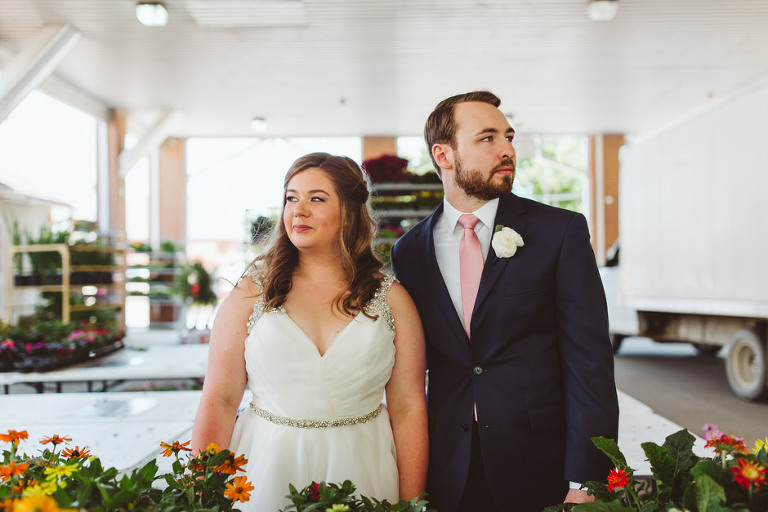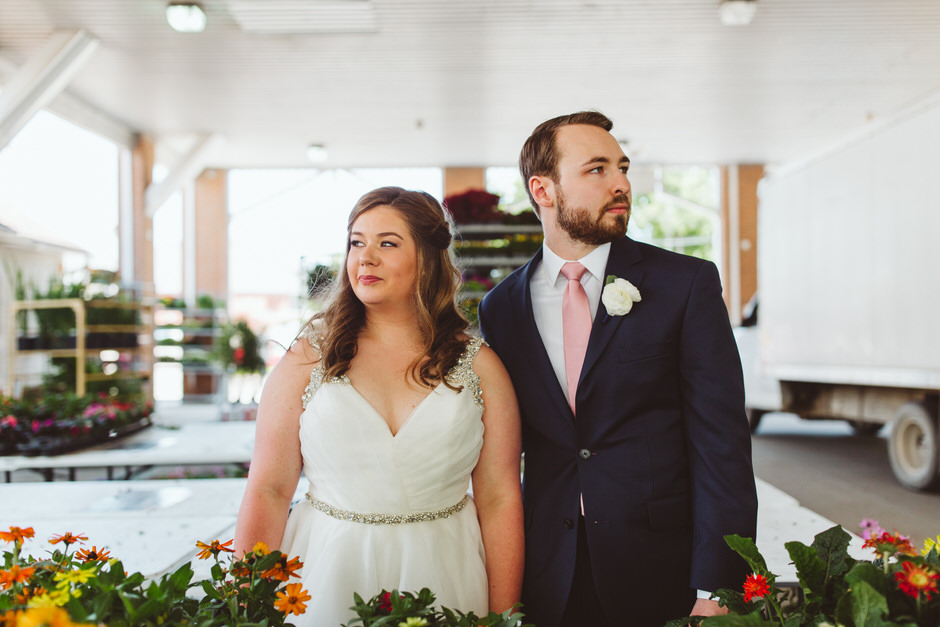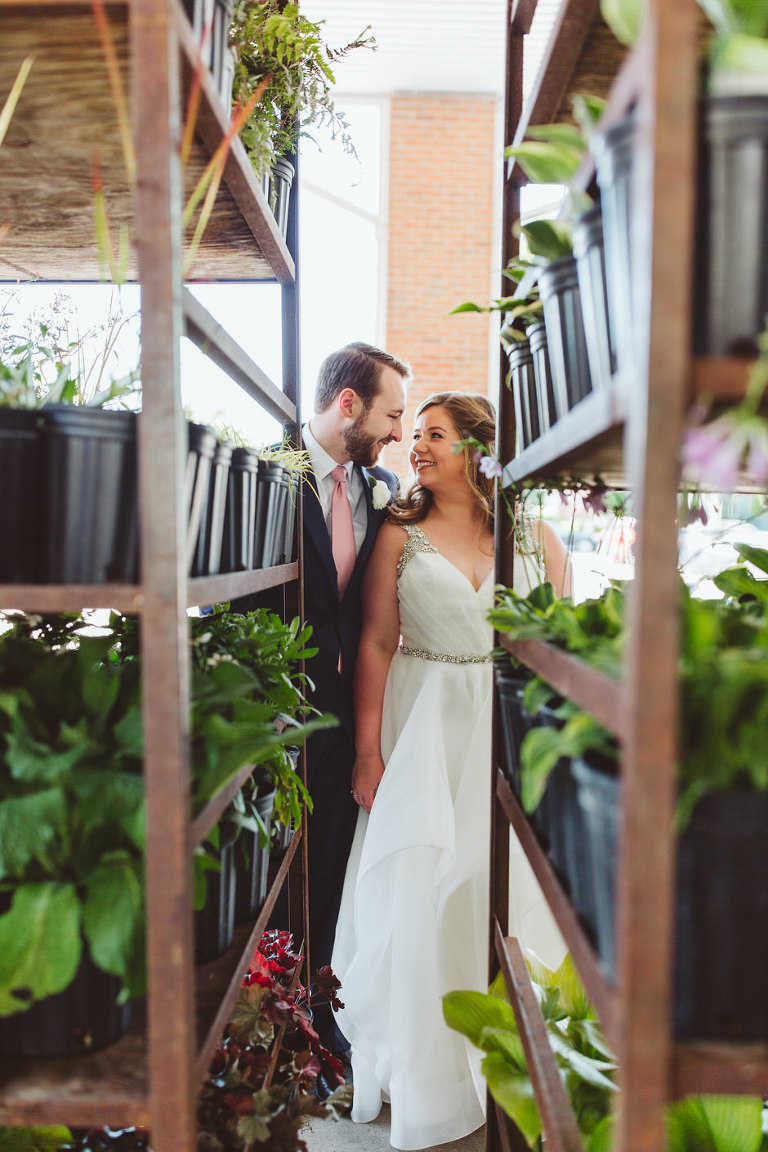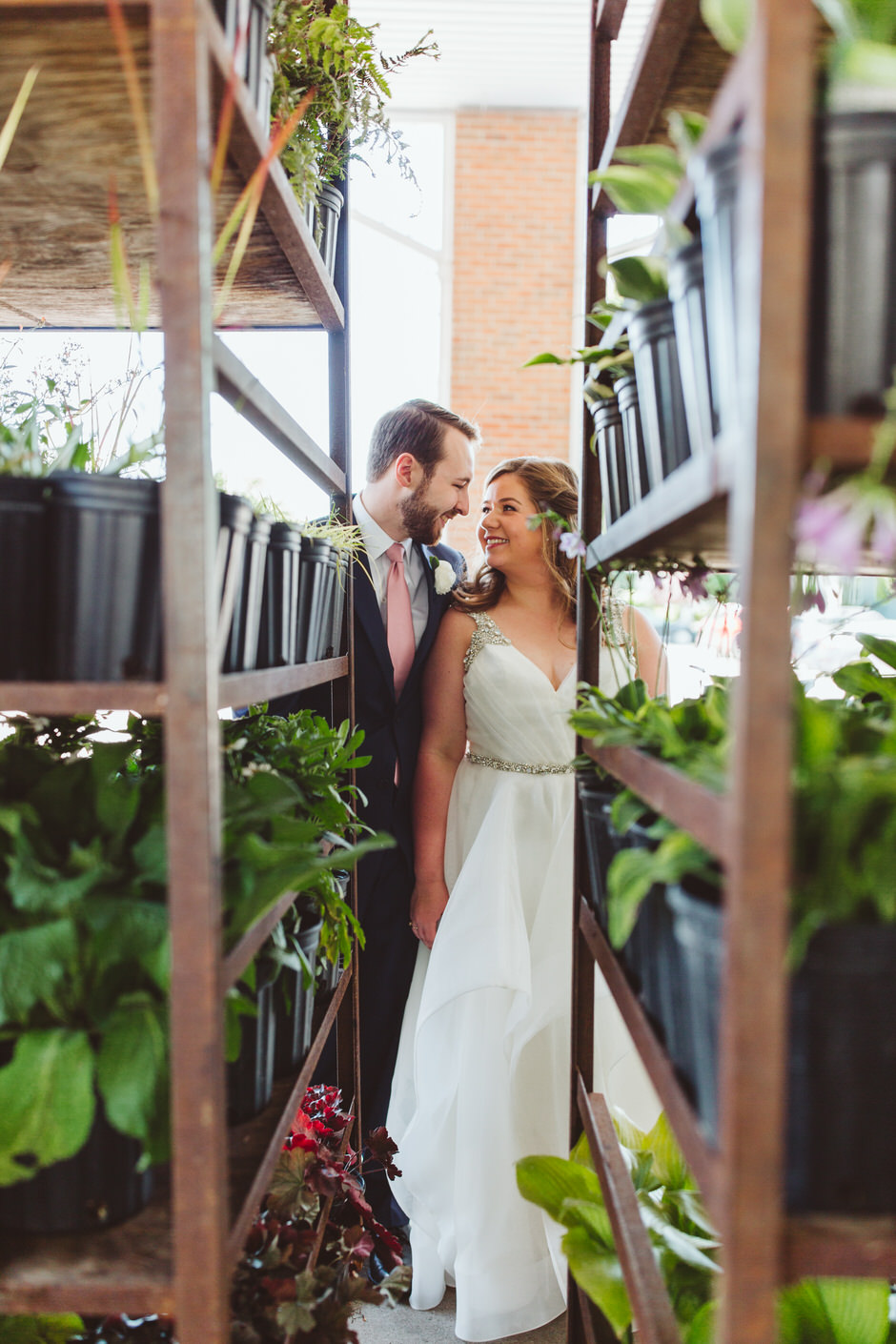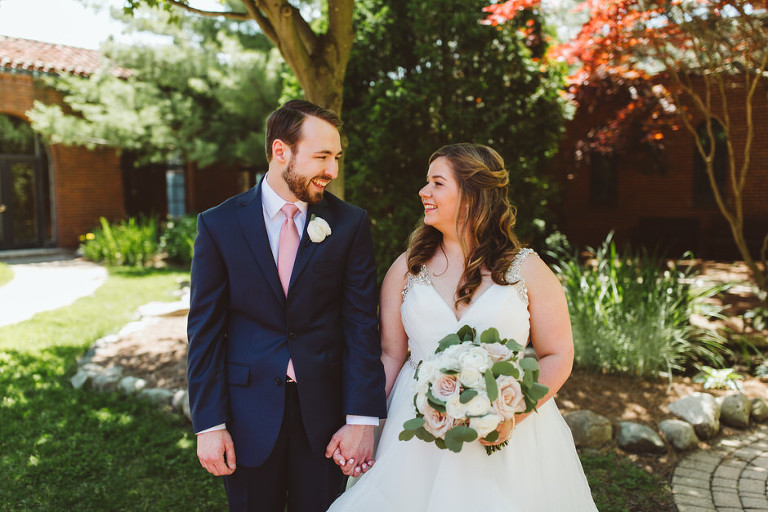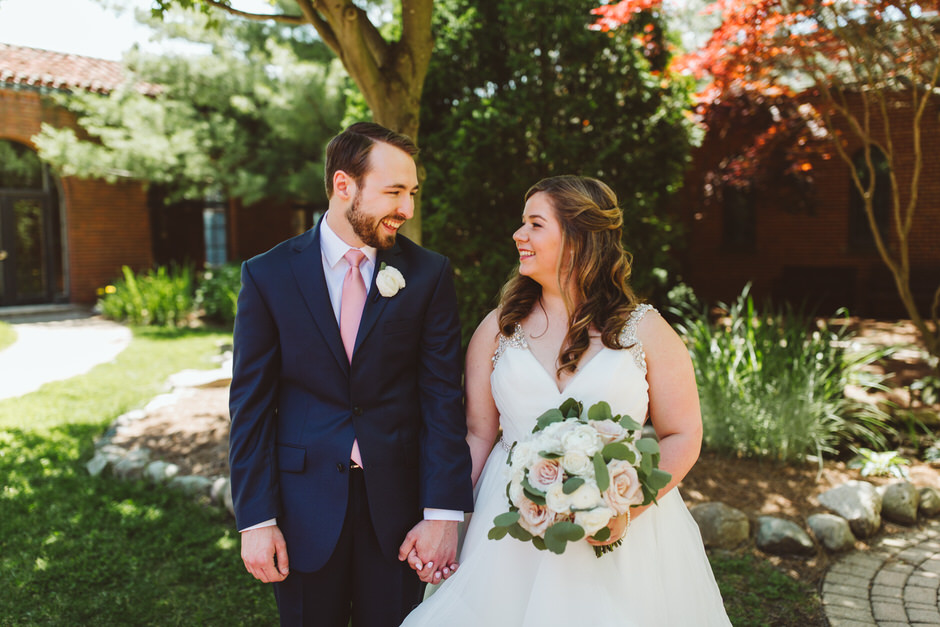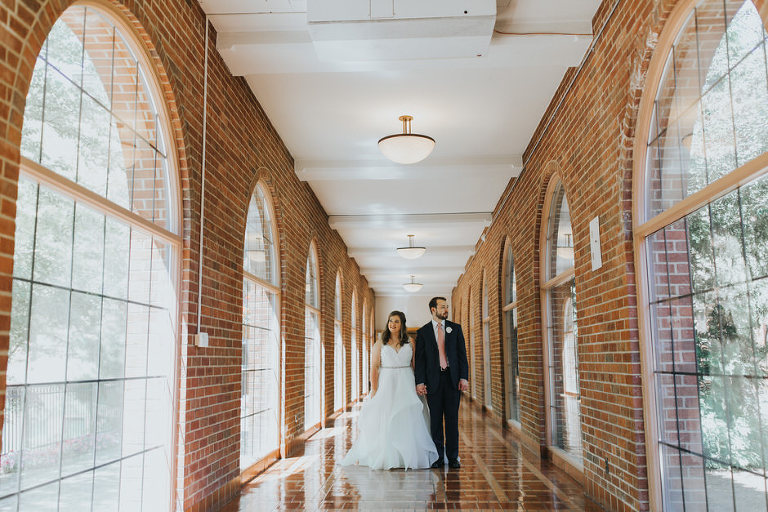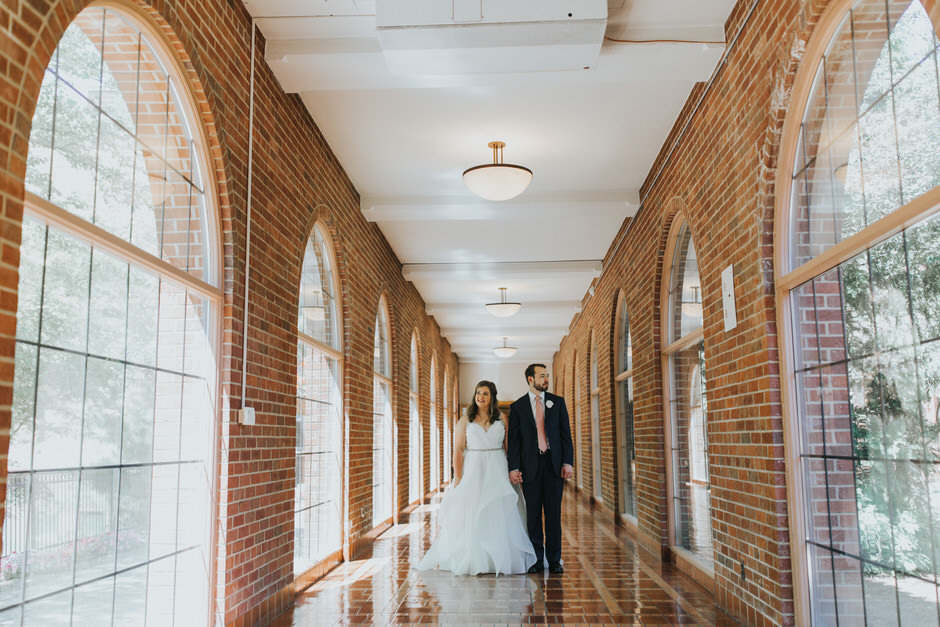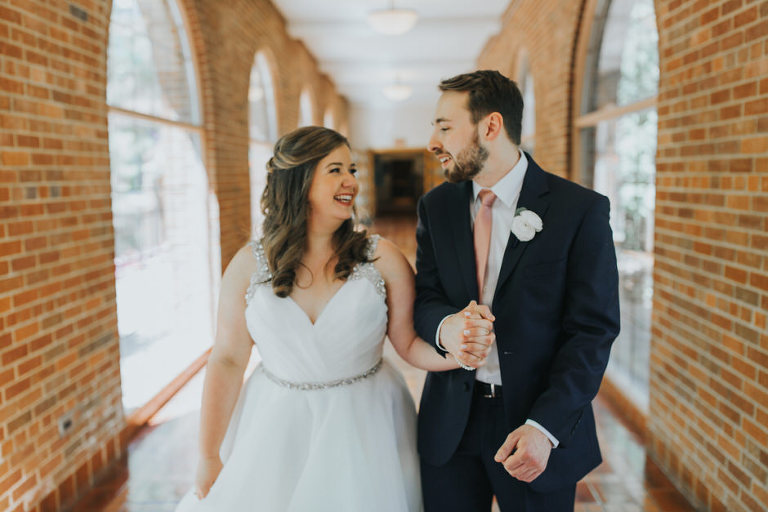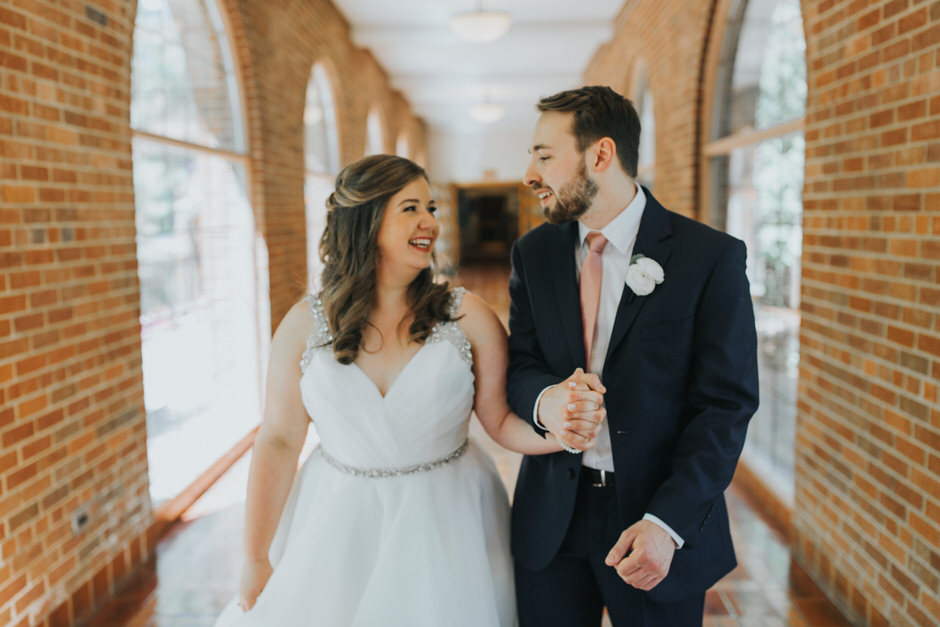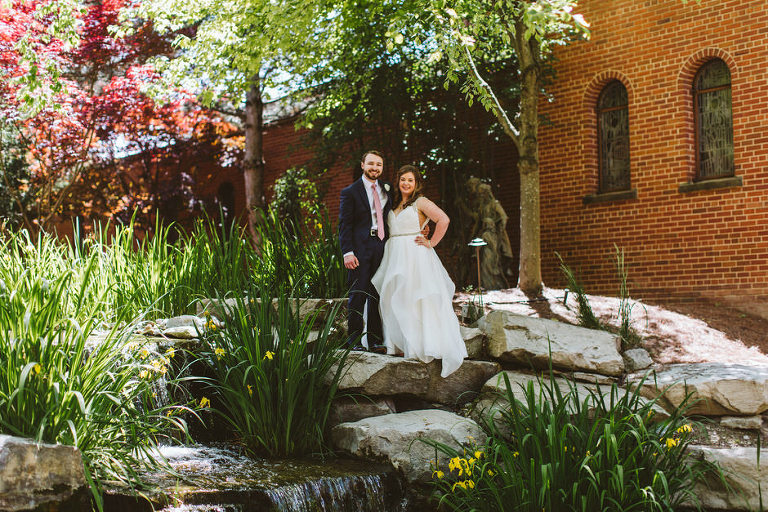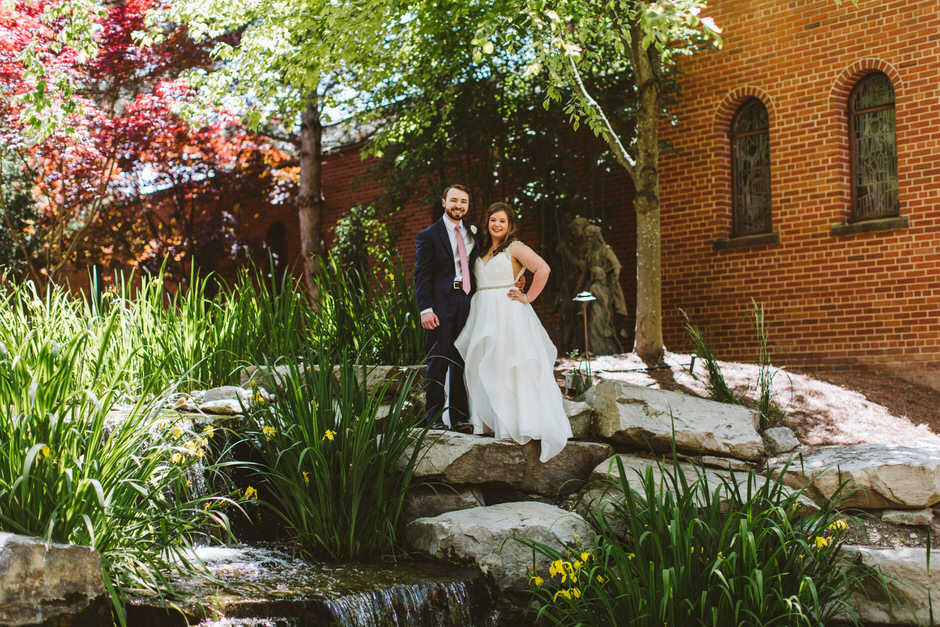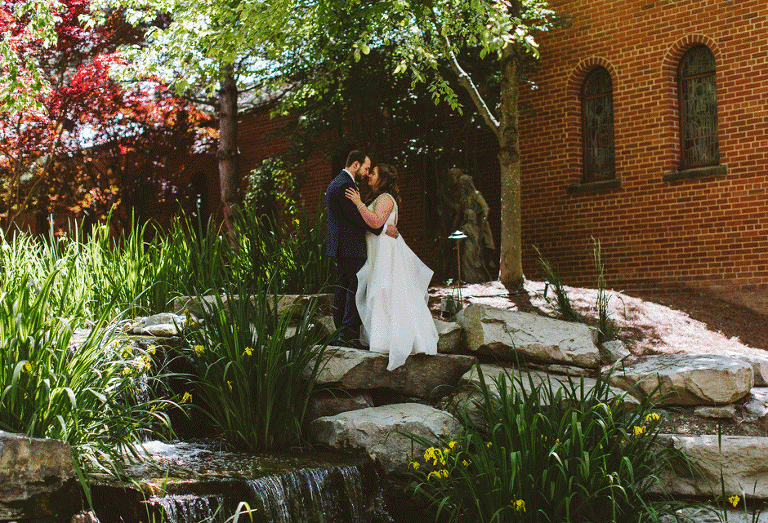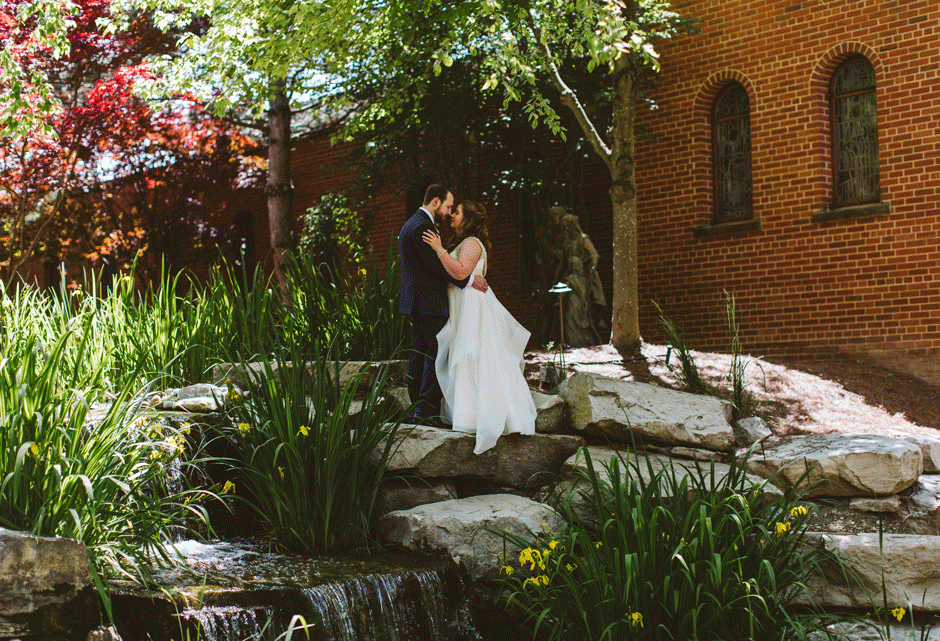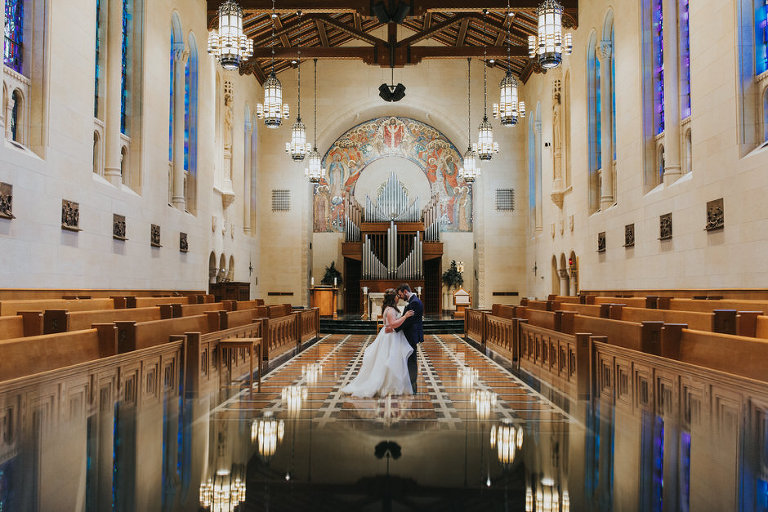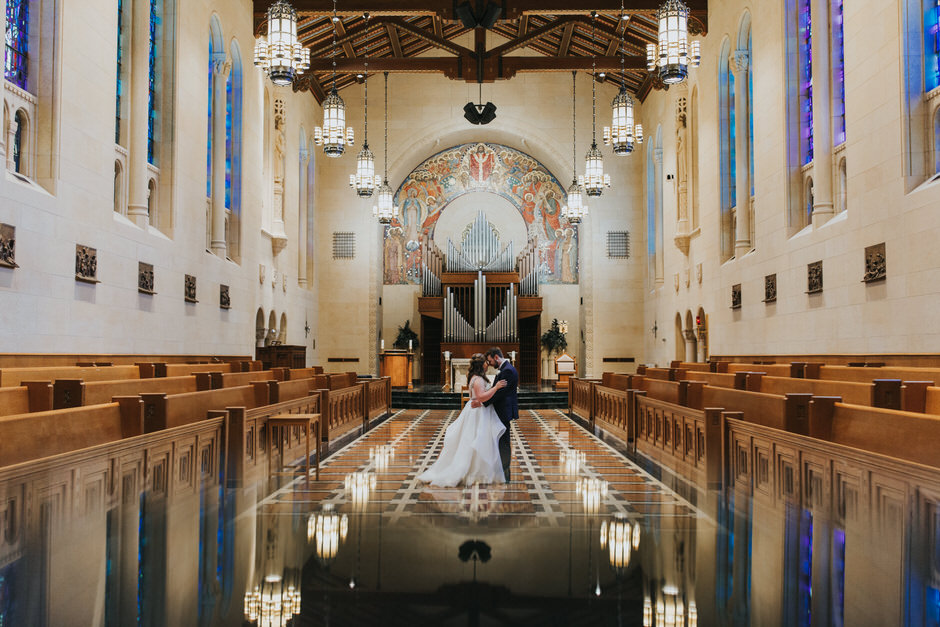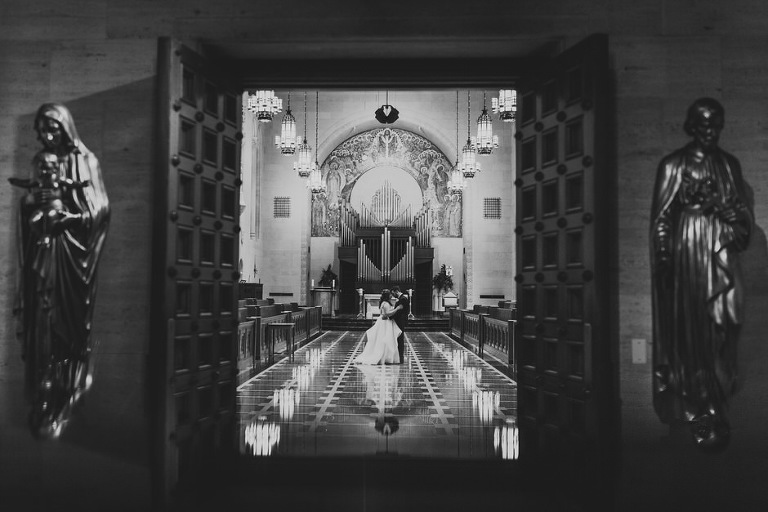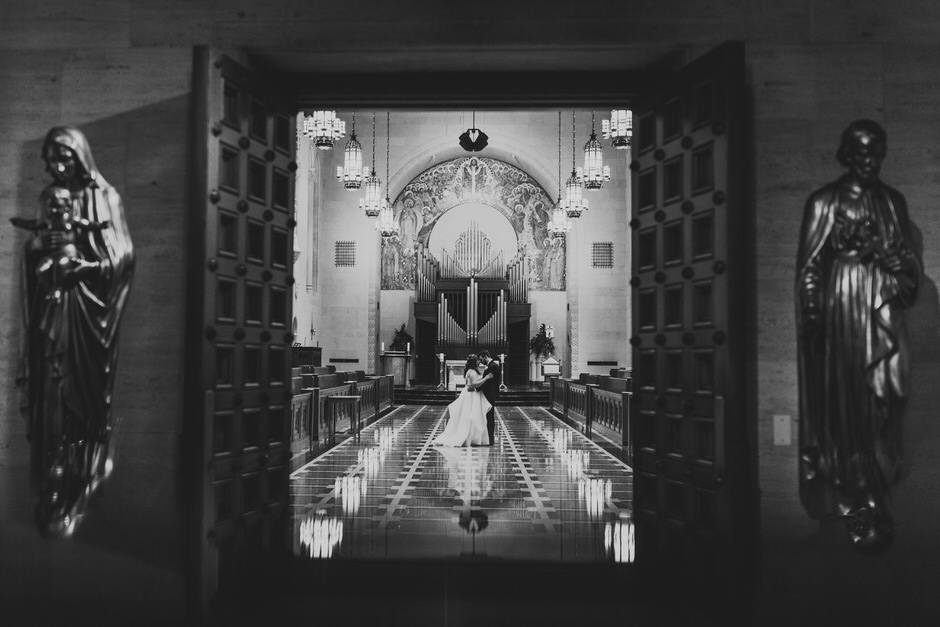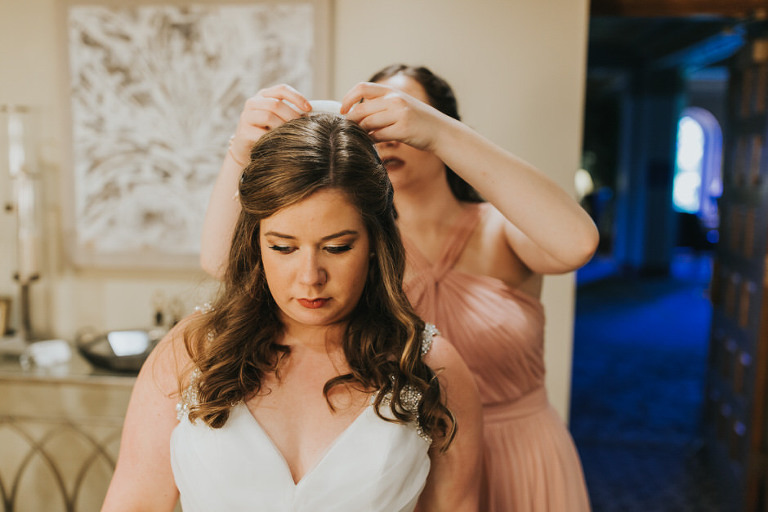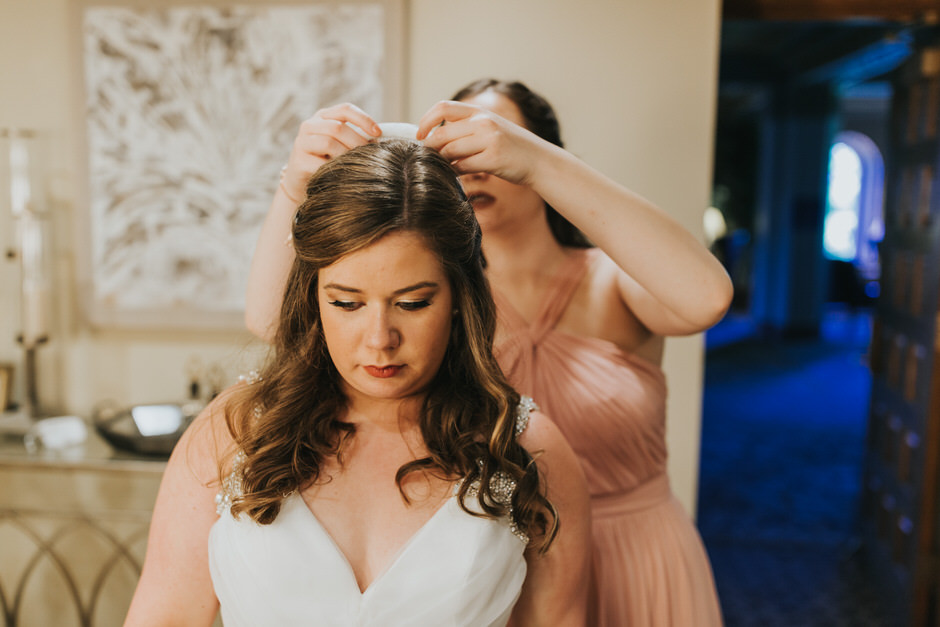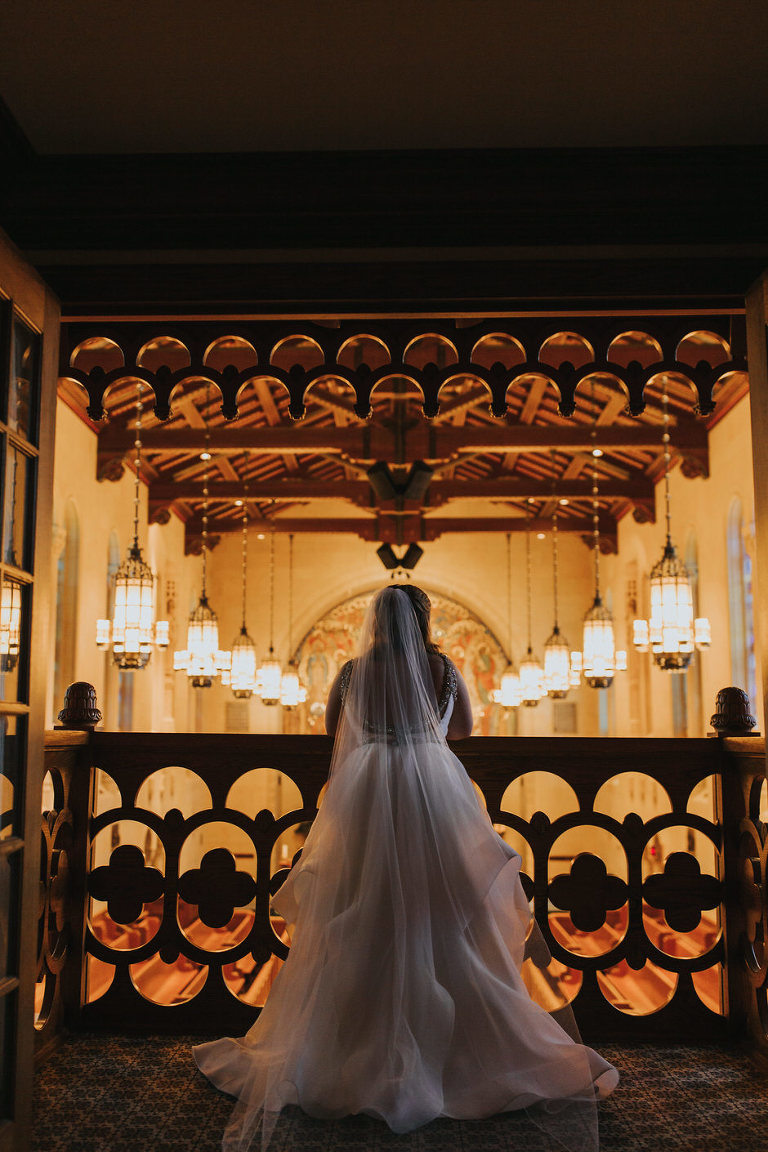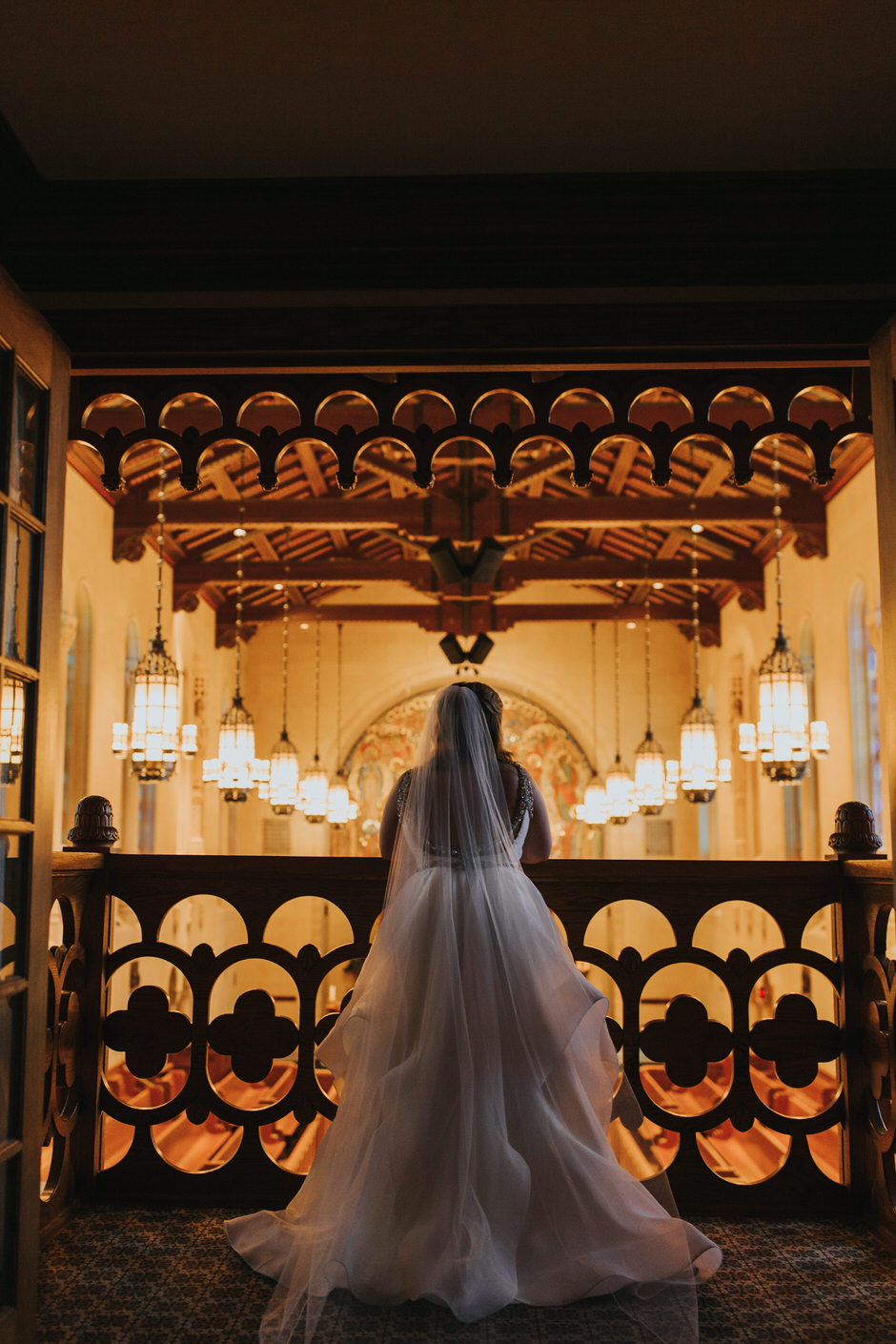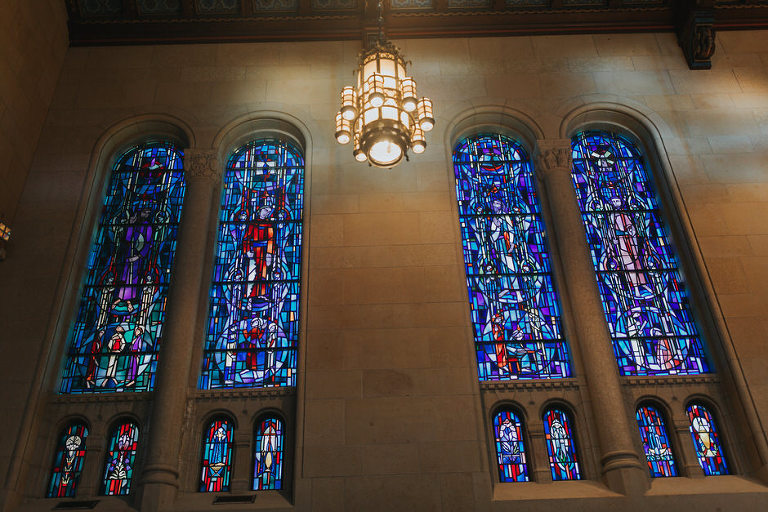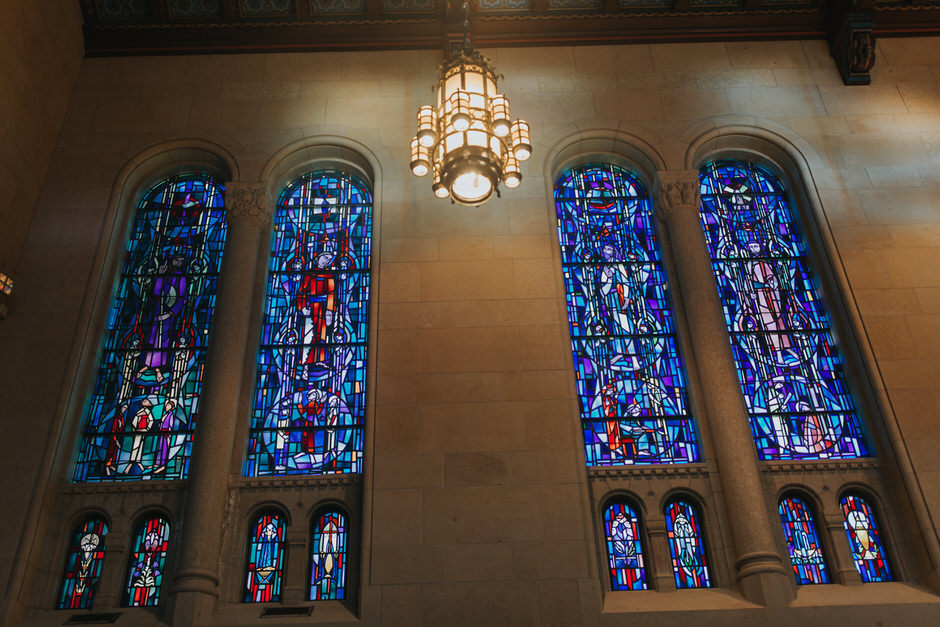 The Ceremony: 
We did a scripture service in the catholic chapel at Inn at St. Johns. The priest who married us was from my home Parish of St. Kenneths in Plymouth and we were so happy he was able to come and perform our marriage ceremony. (side note: best priest ever! He was fun, had a great ministry AND turned them around to face their people during the ceremony <3 it was awesome)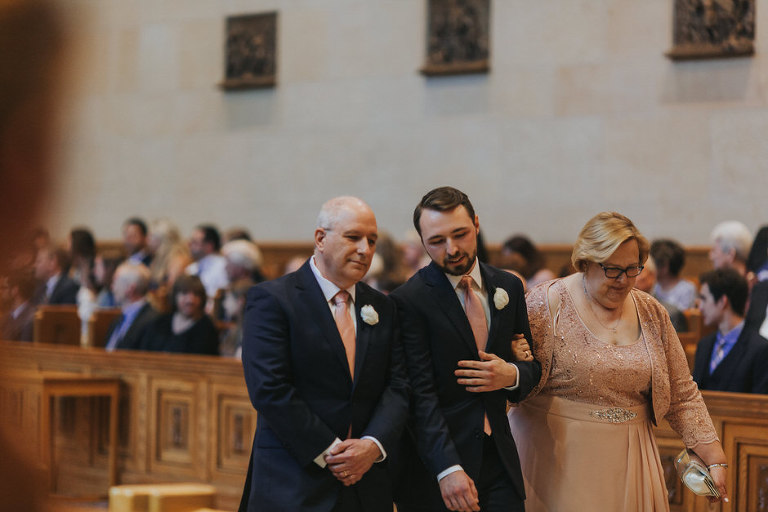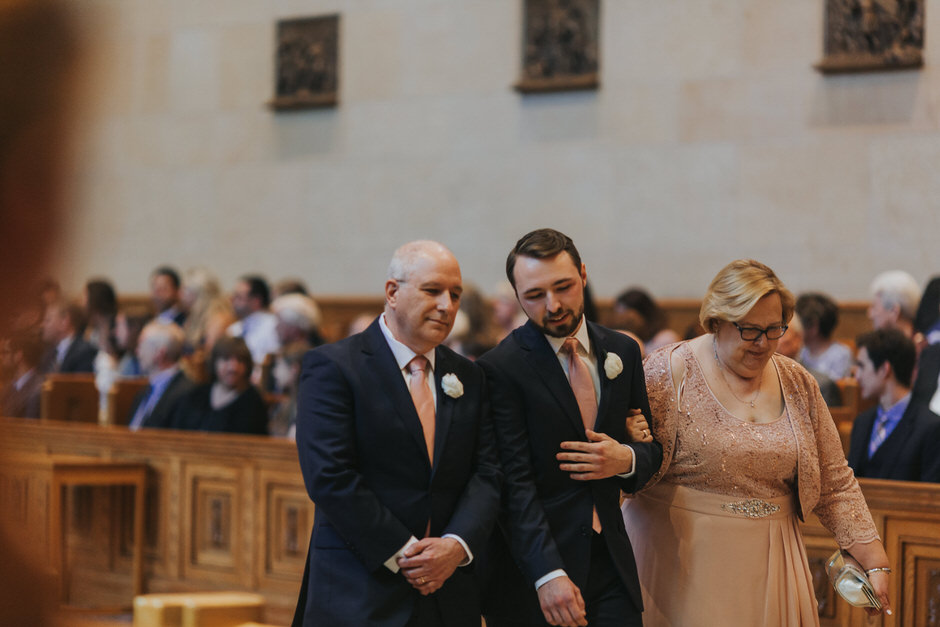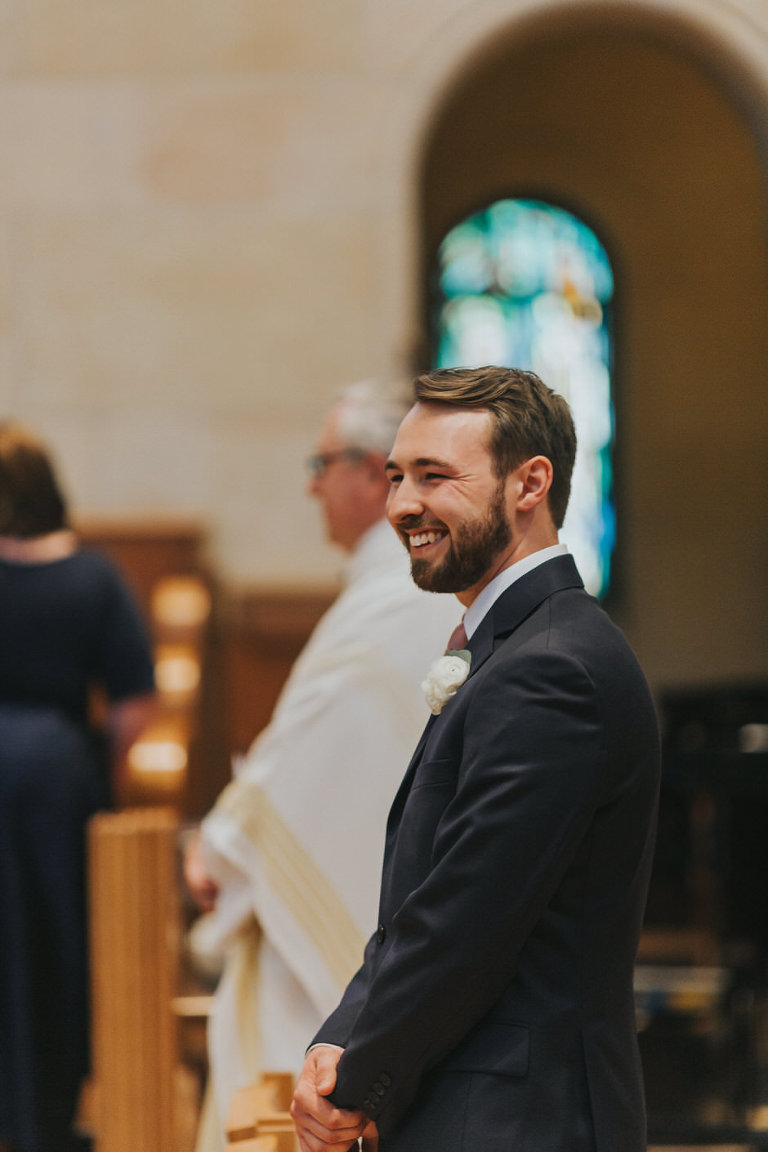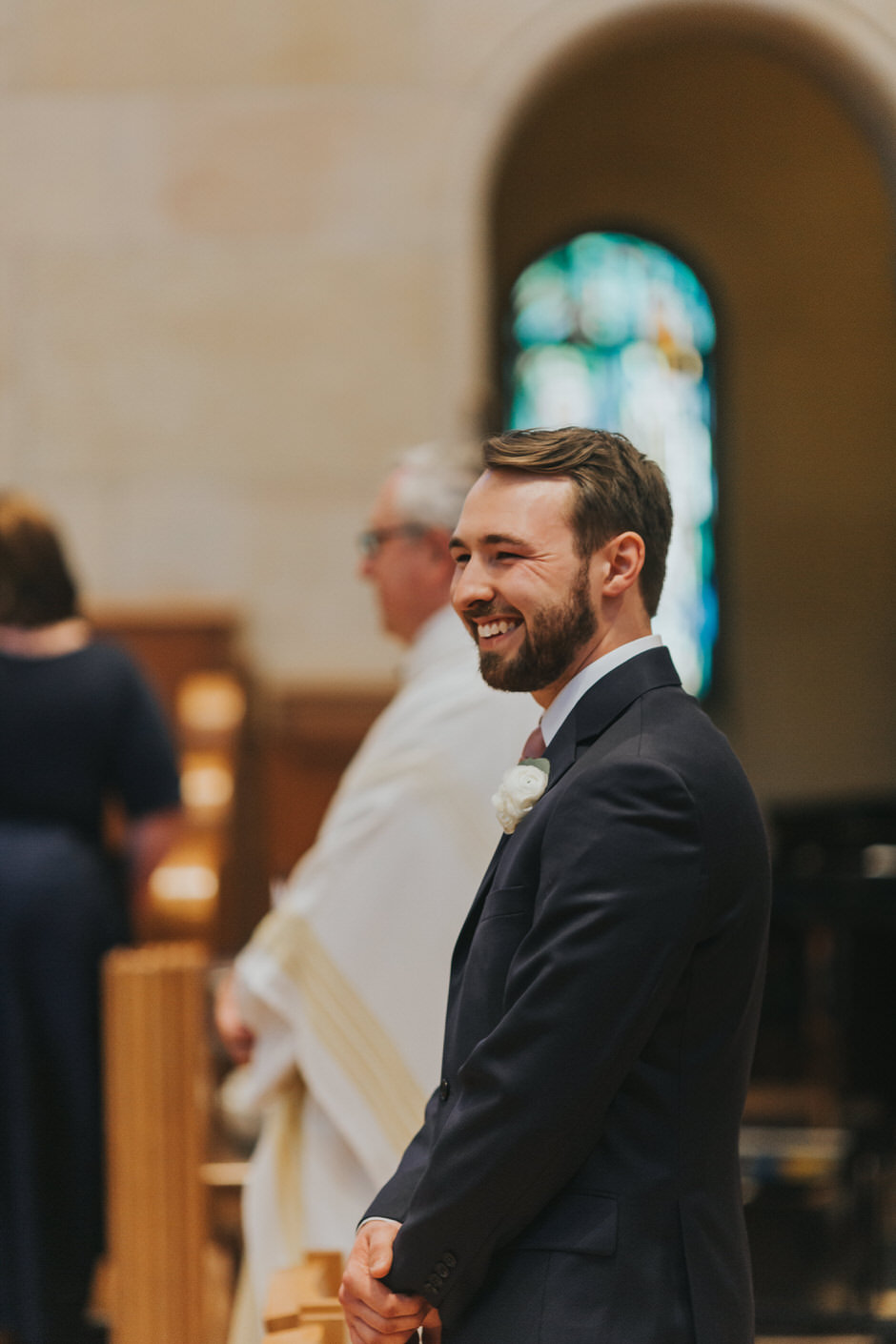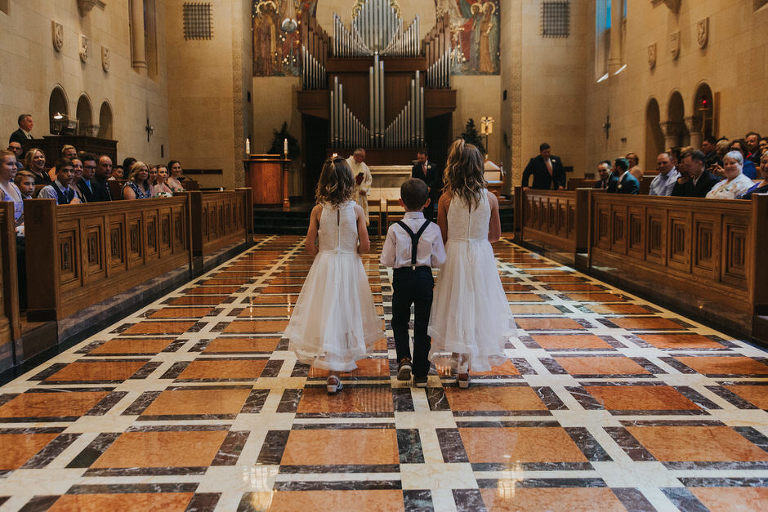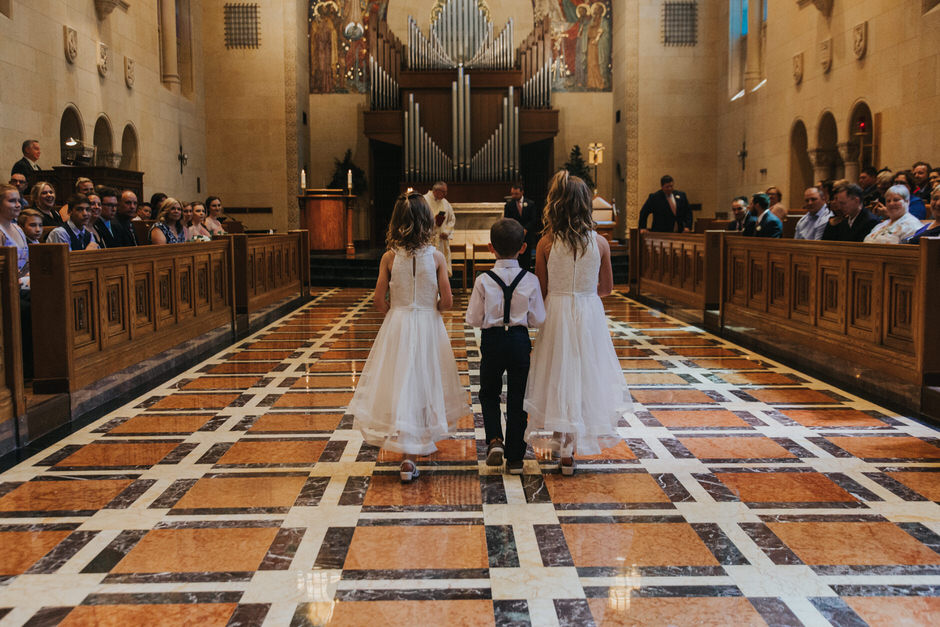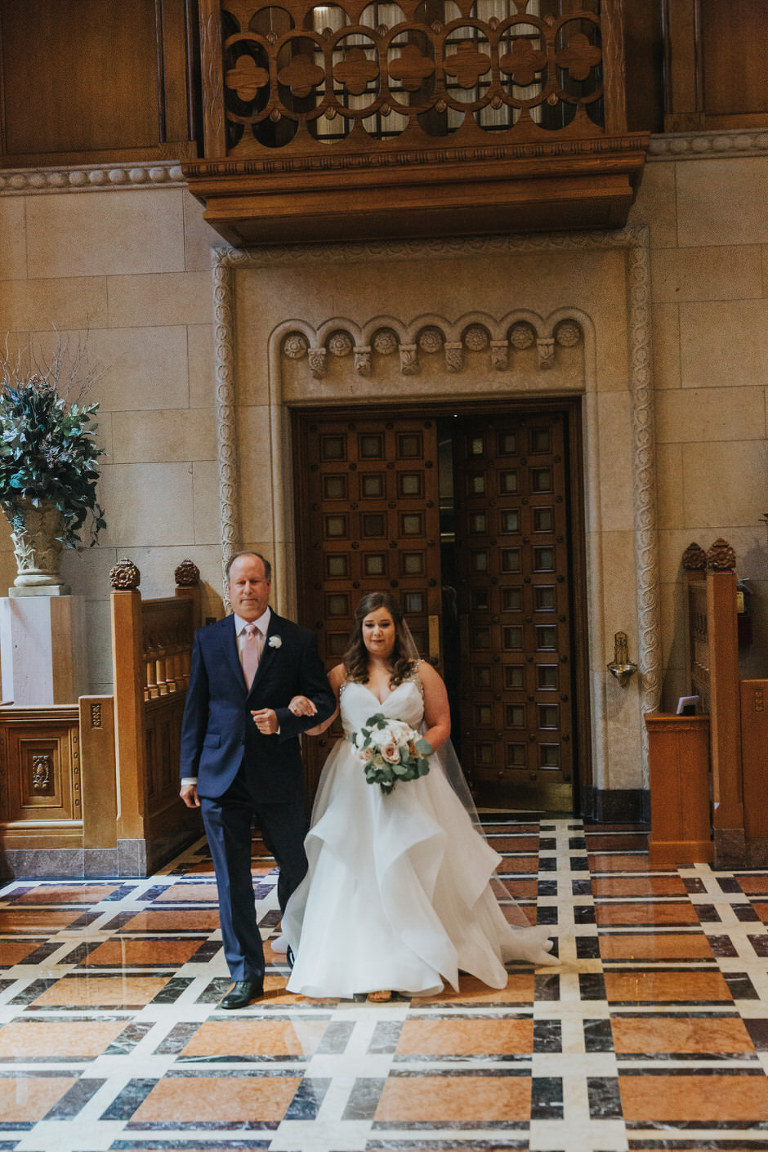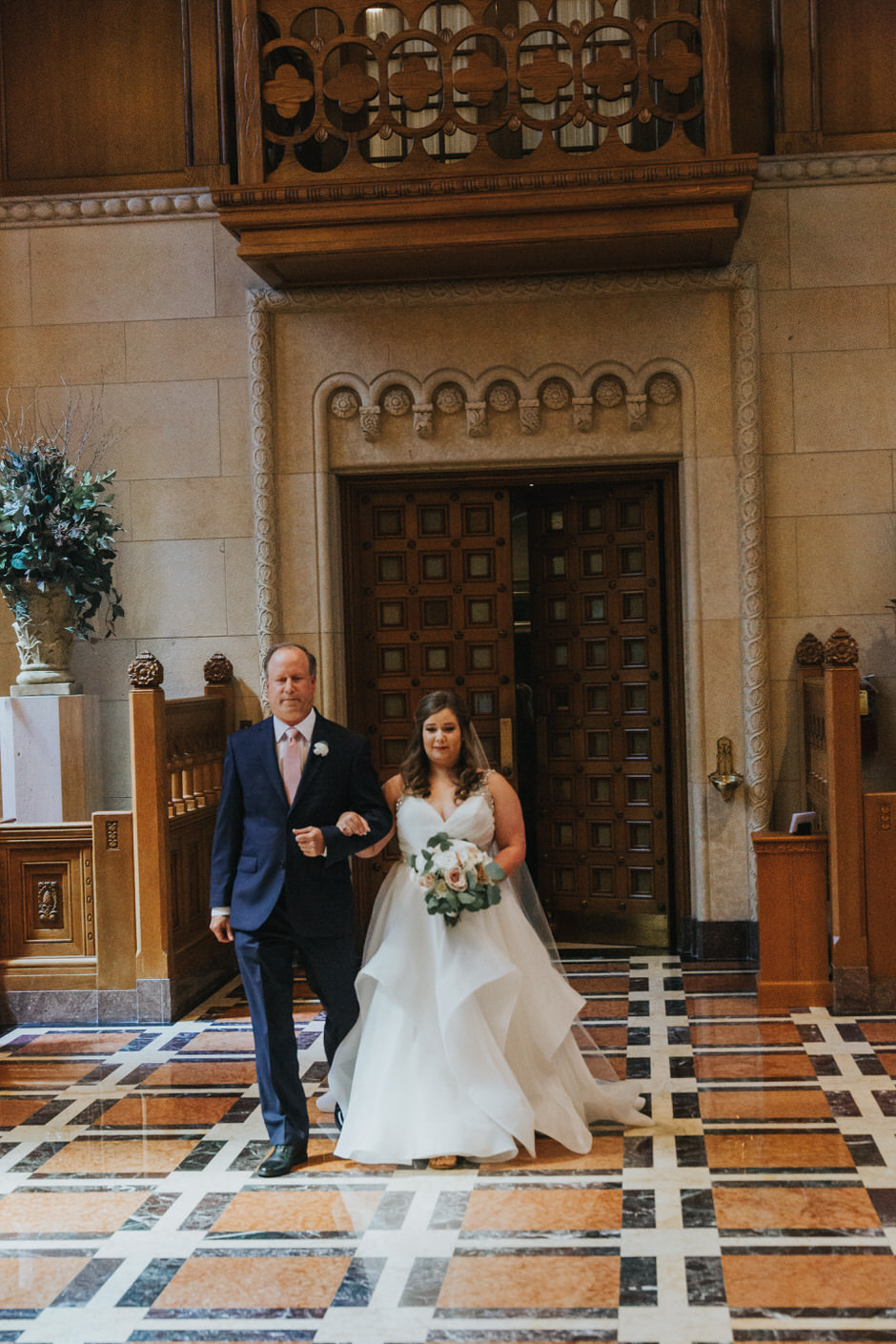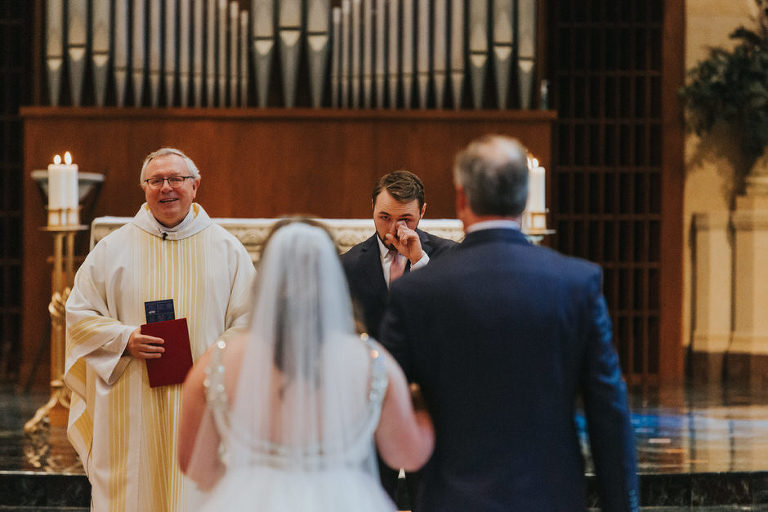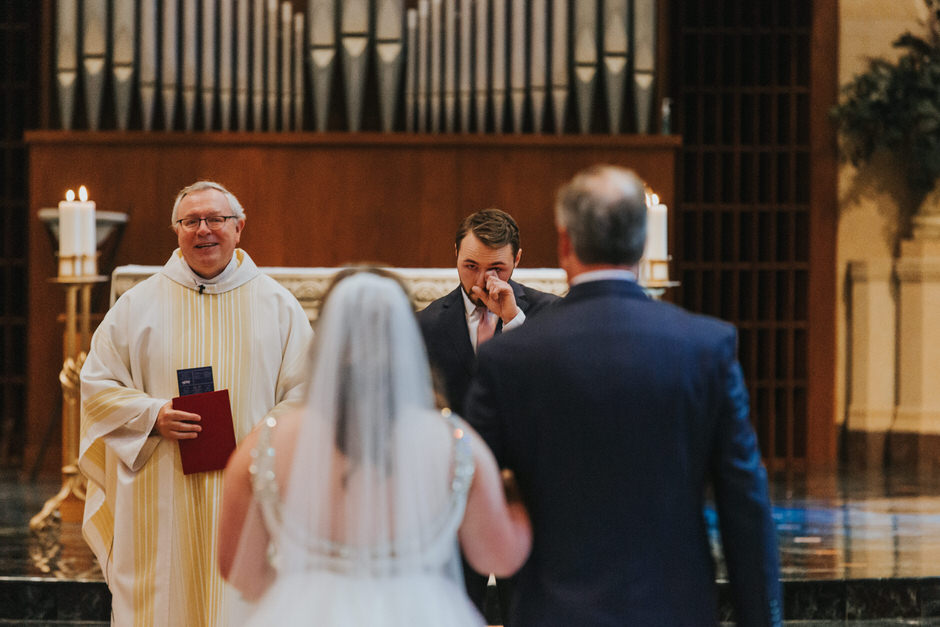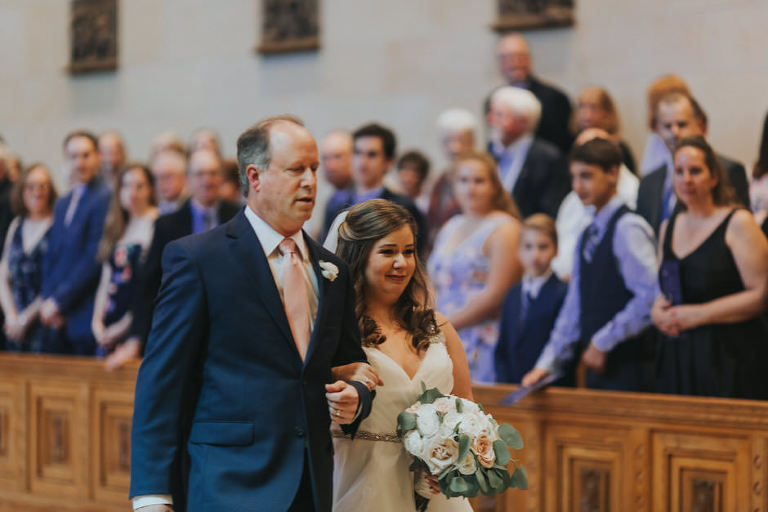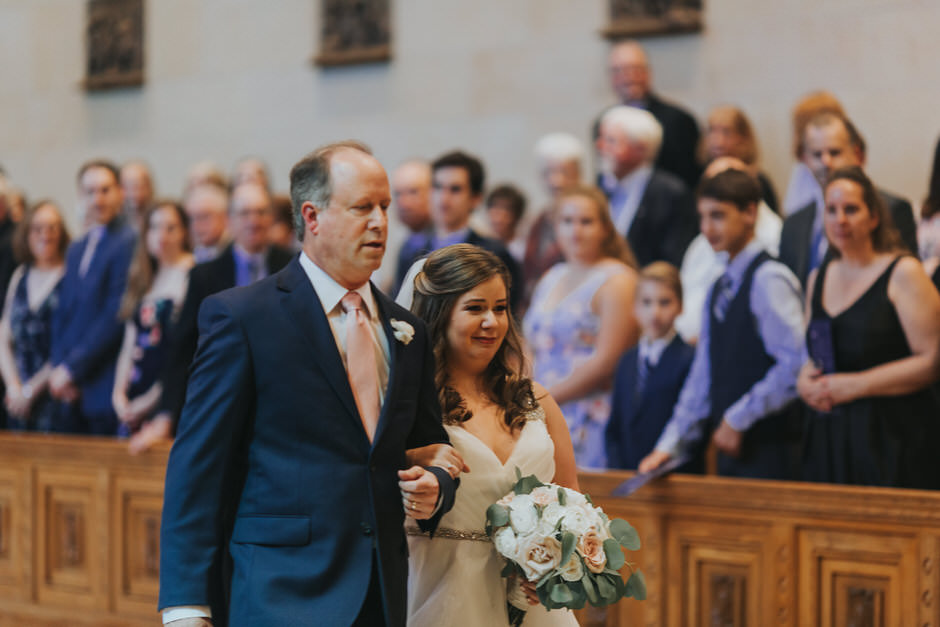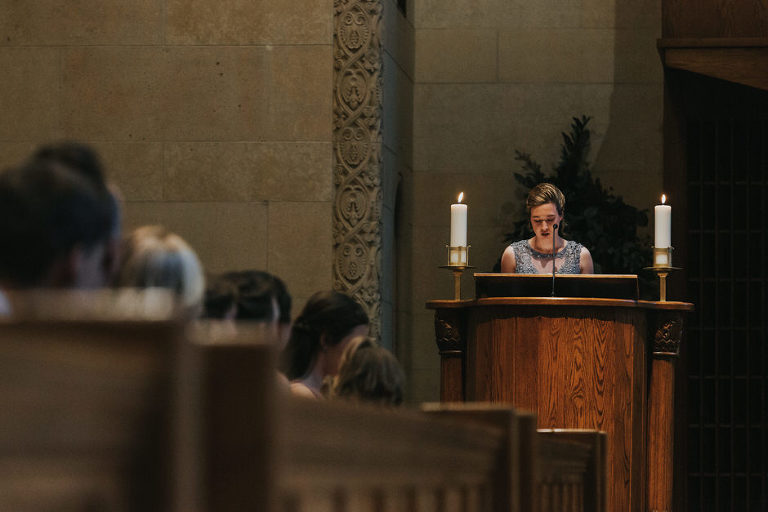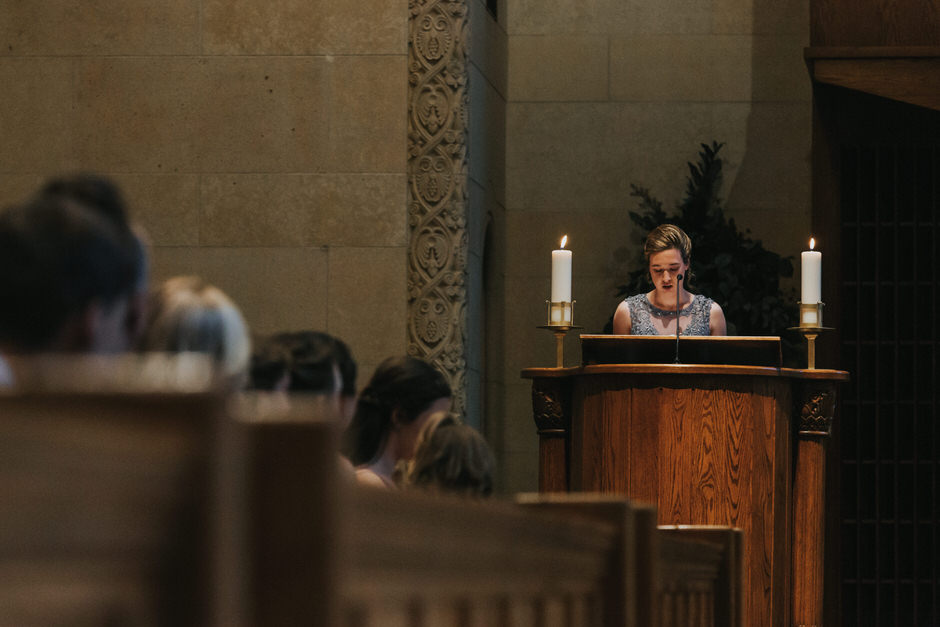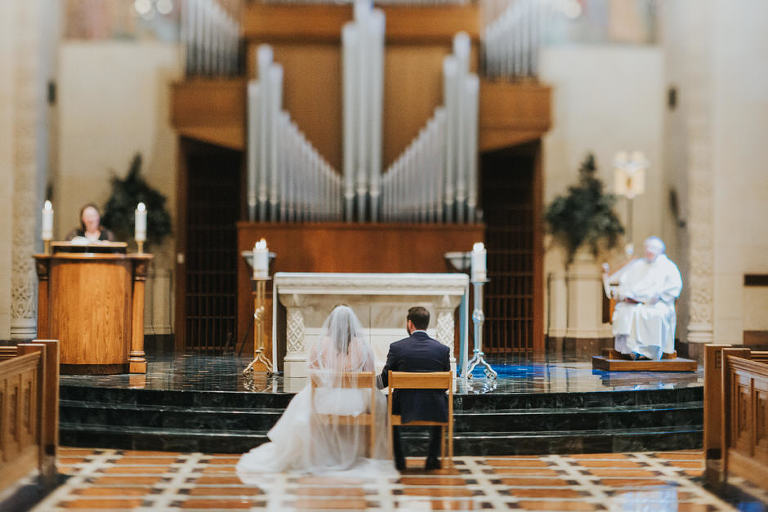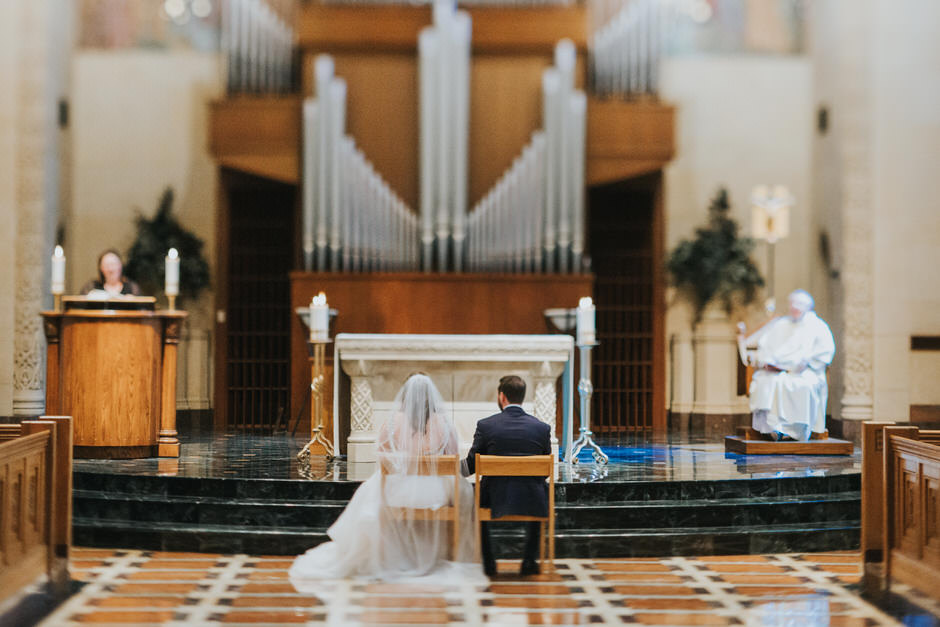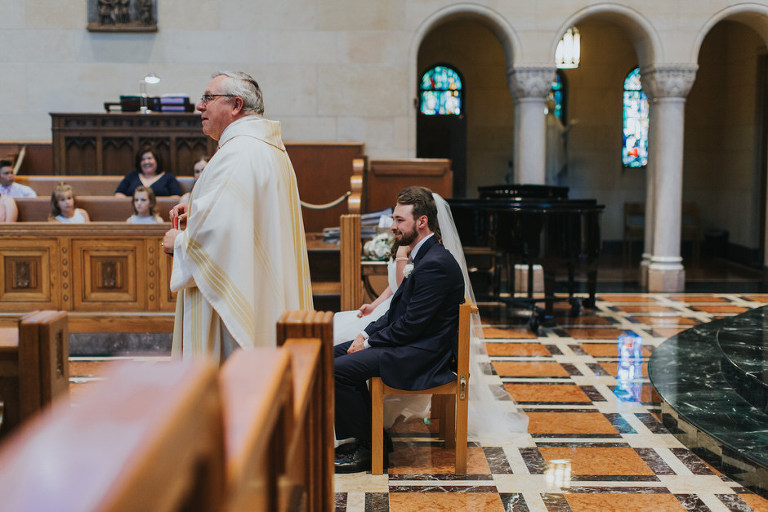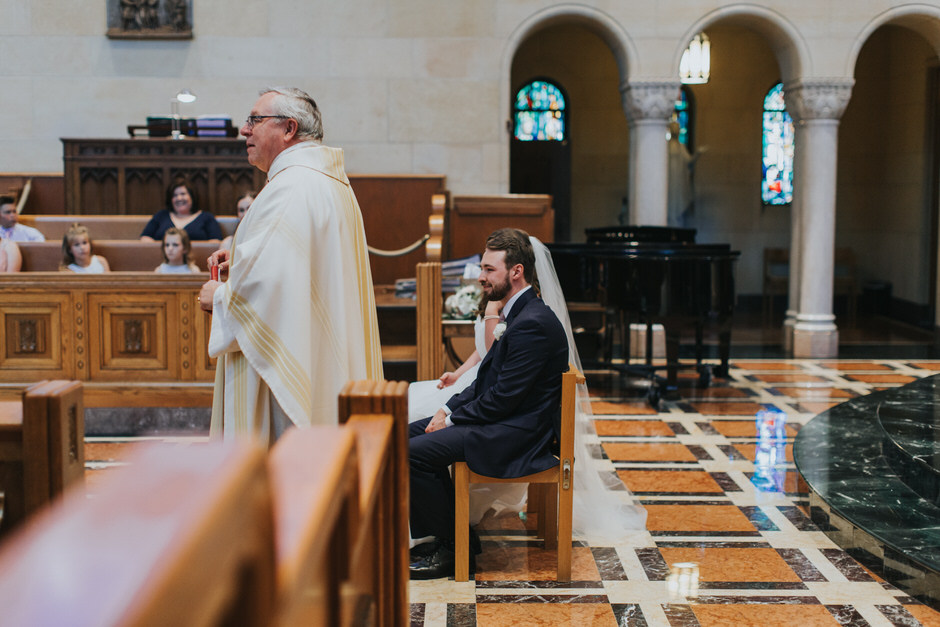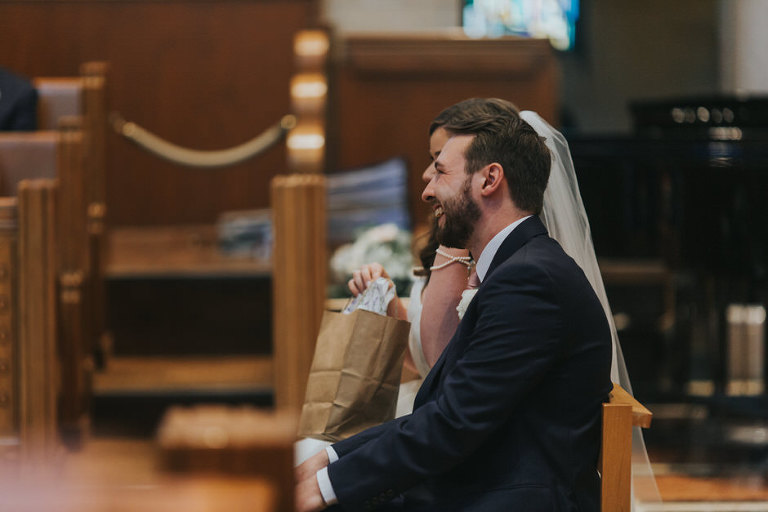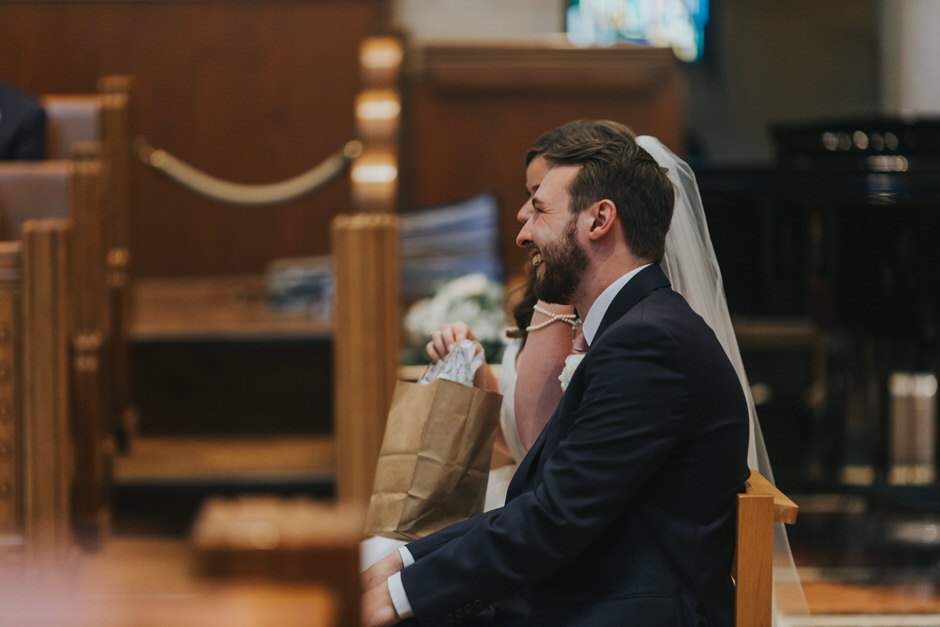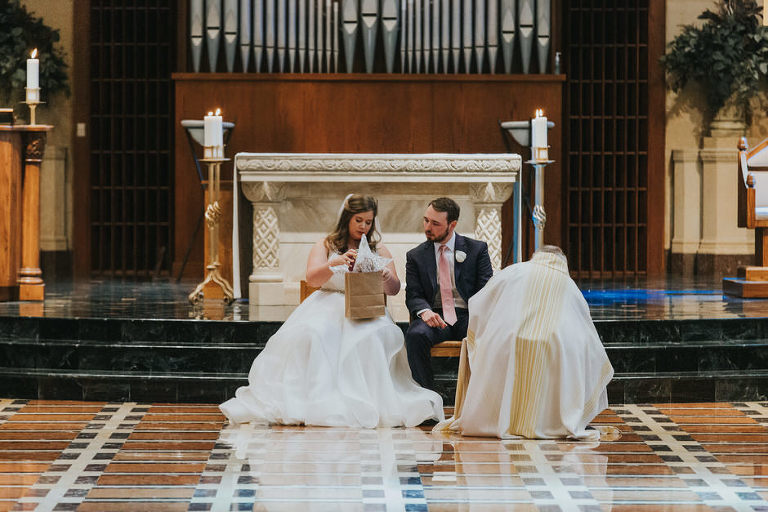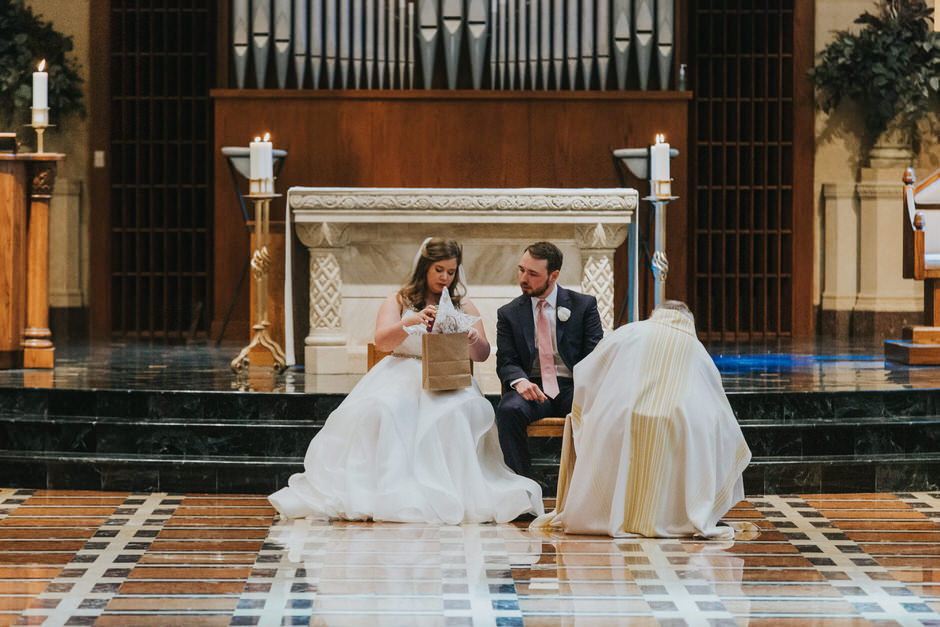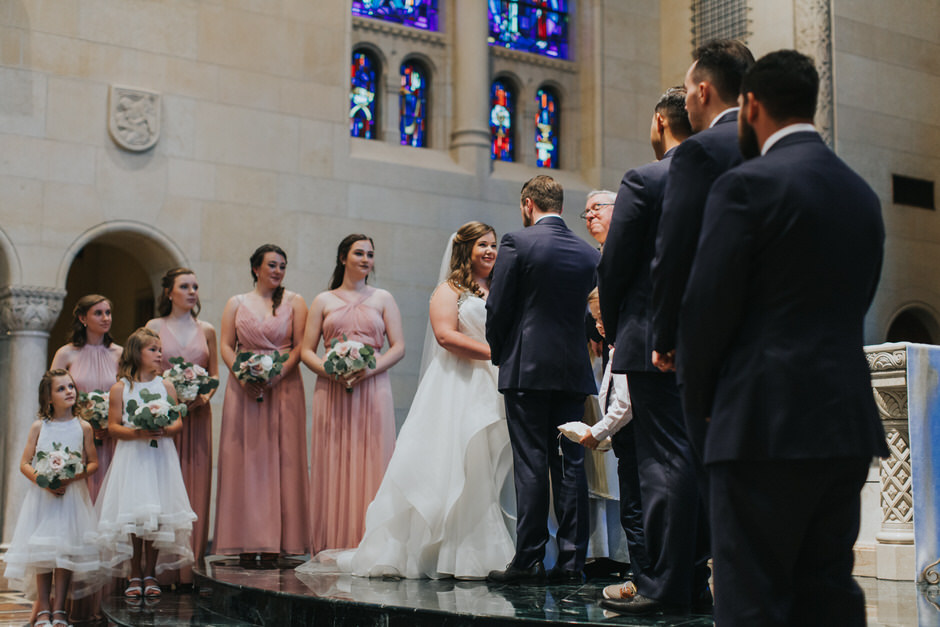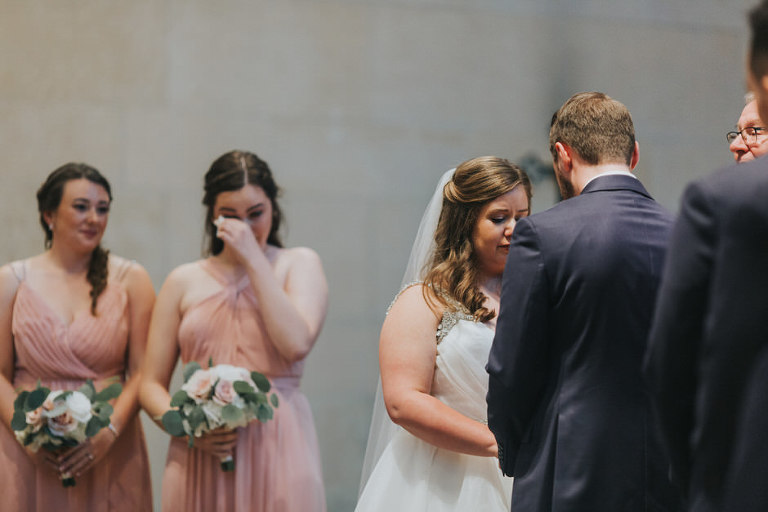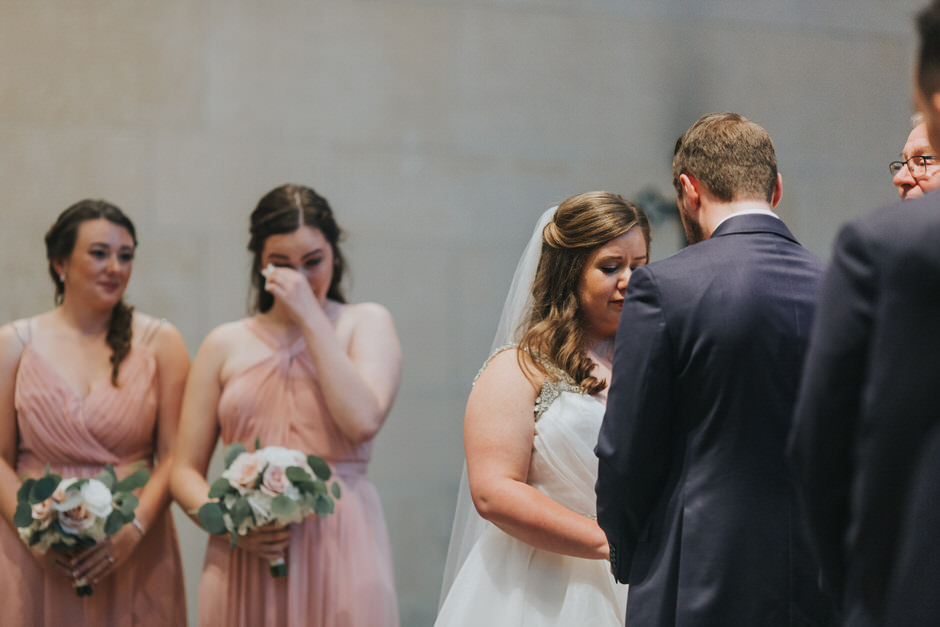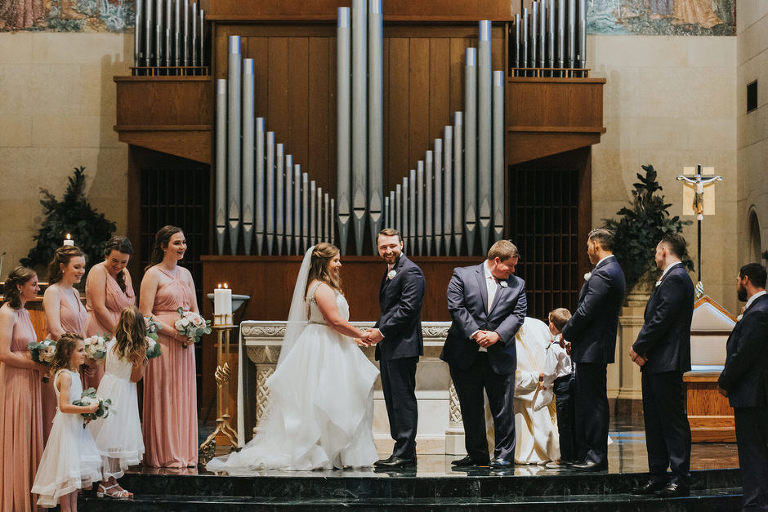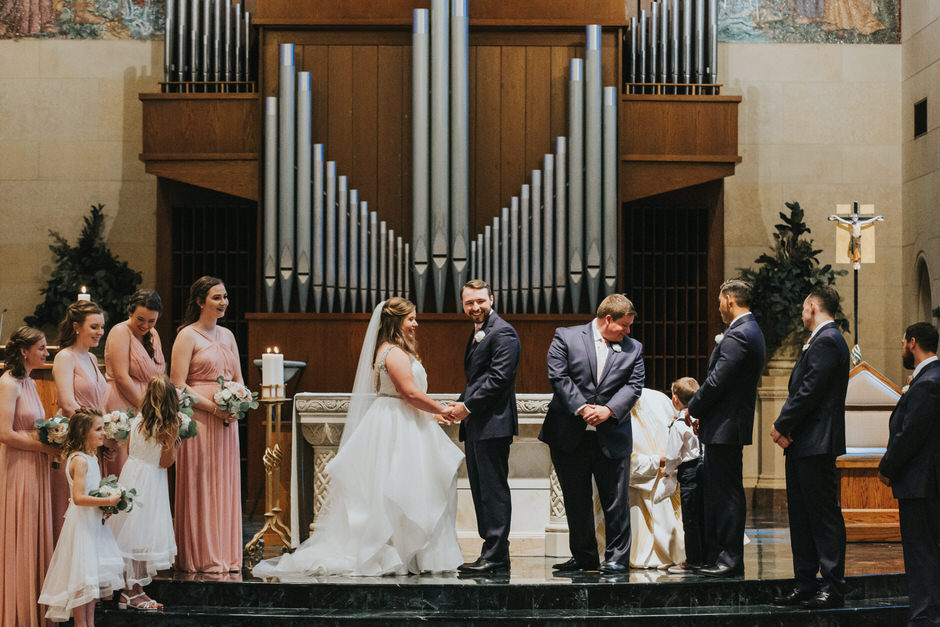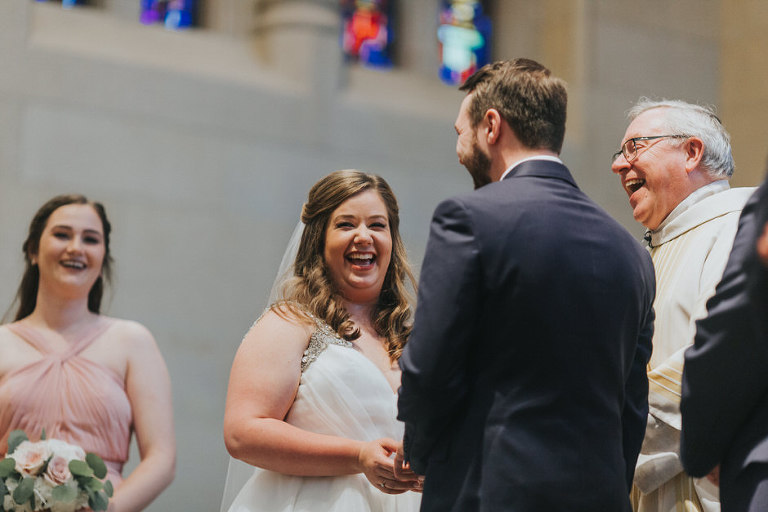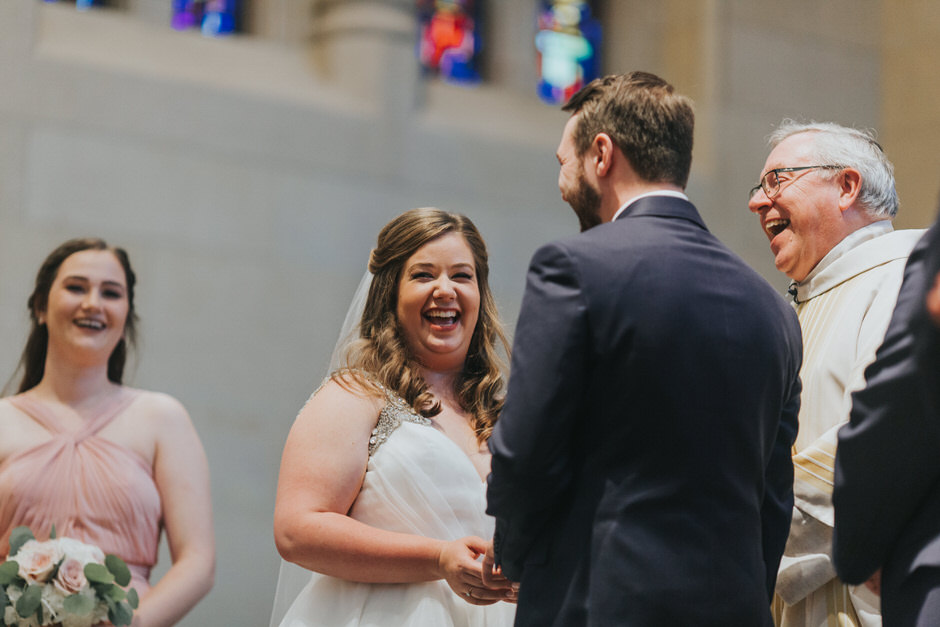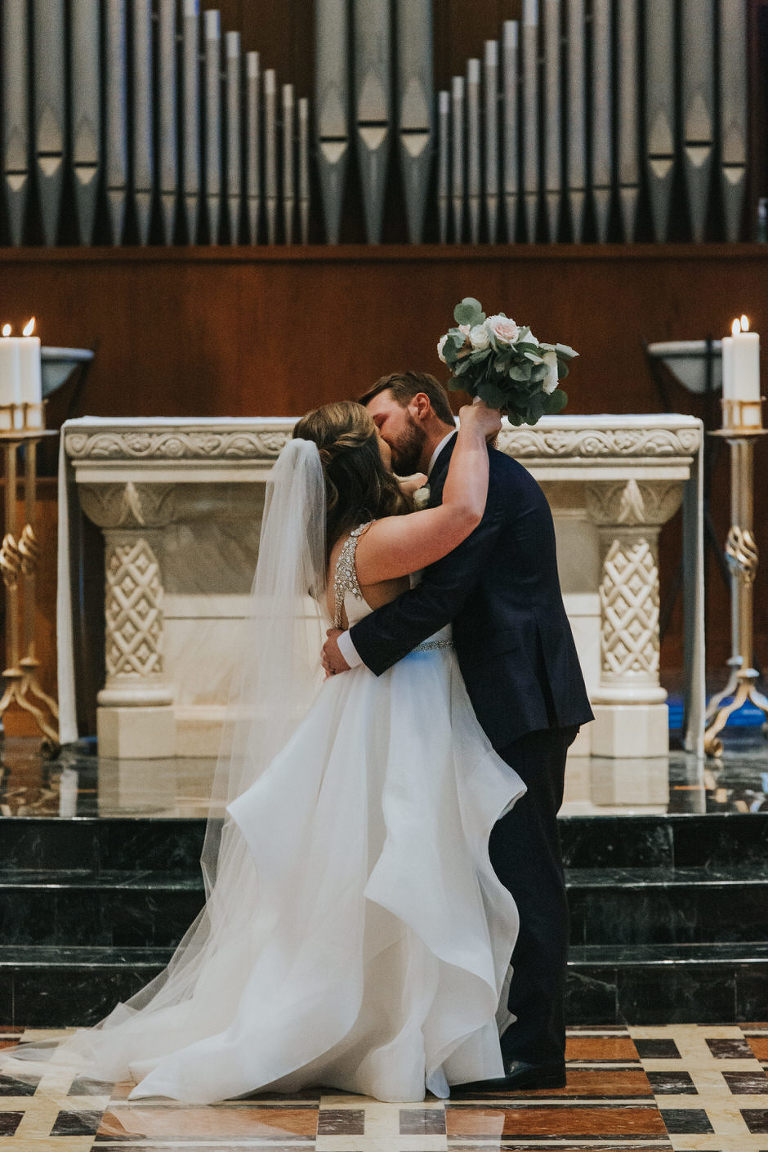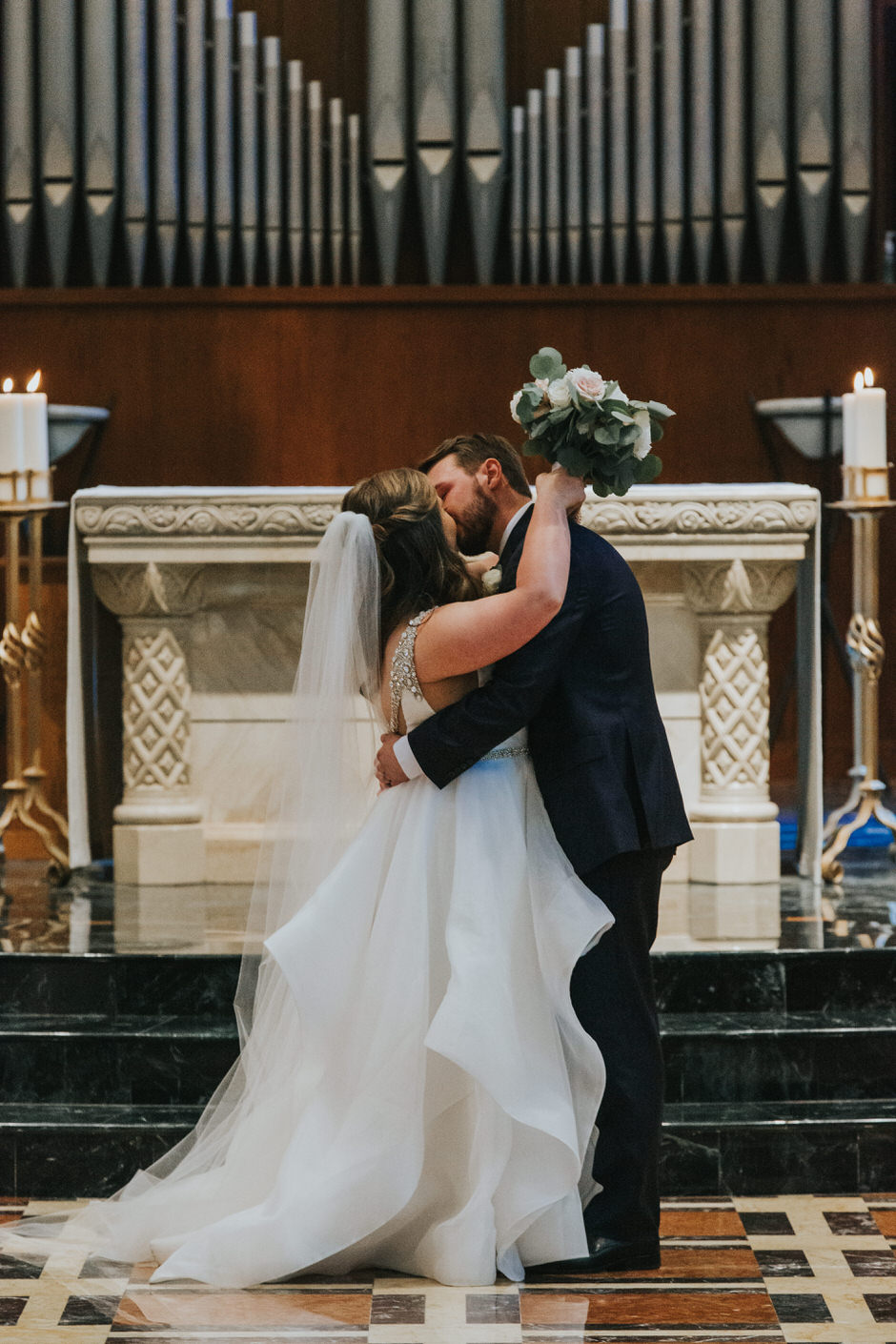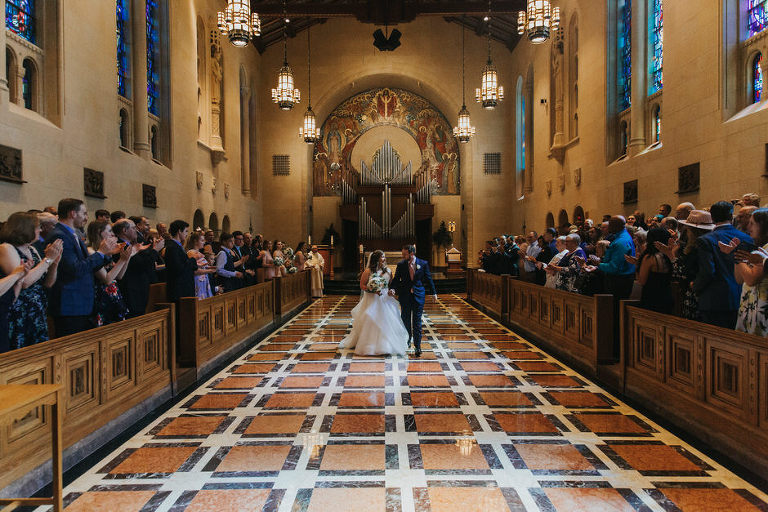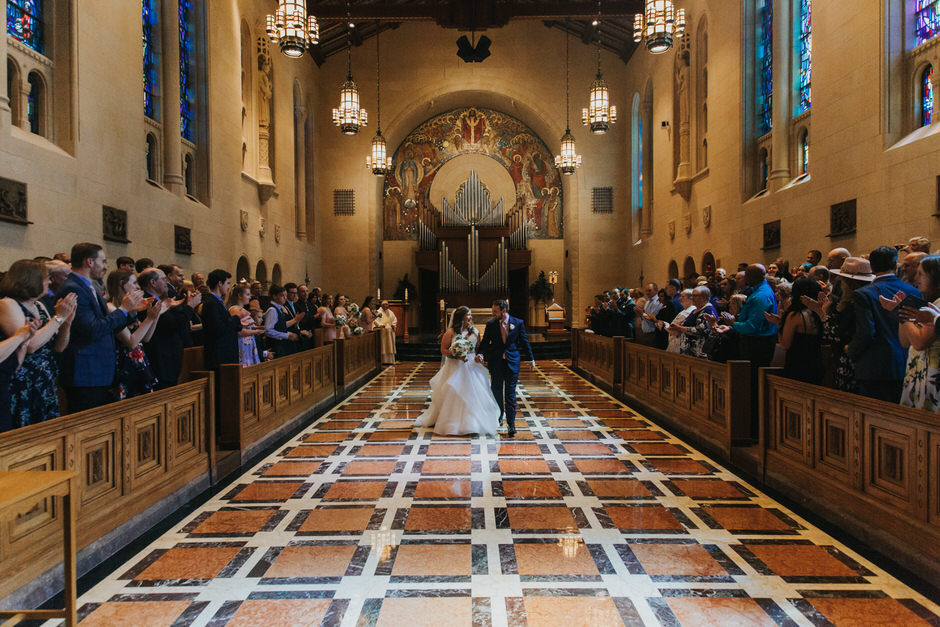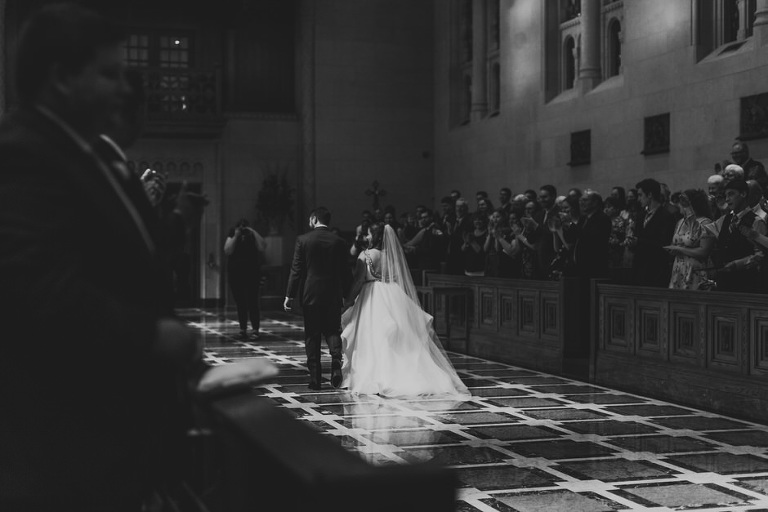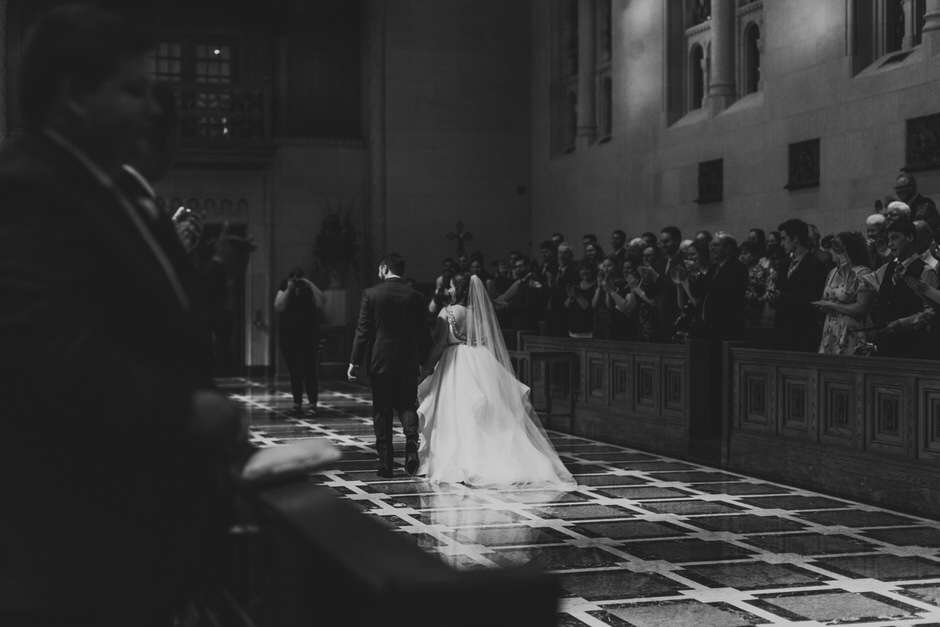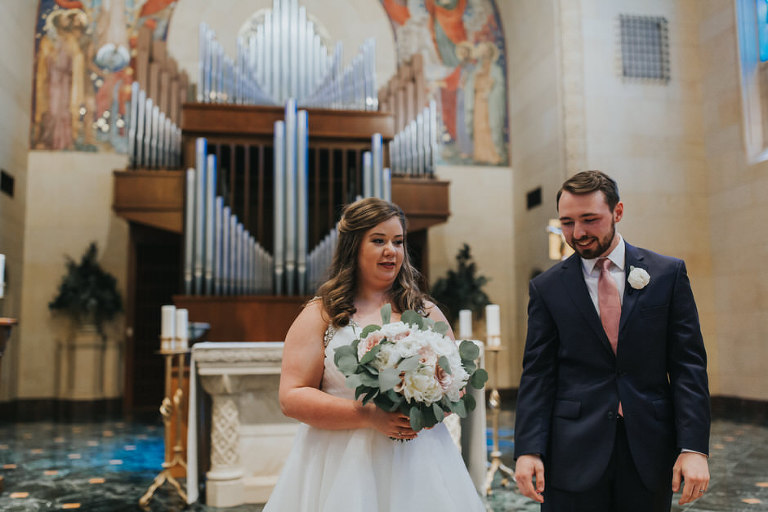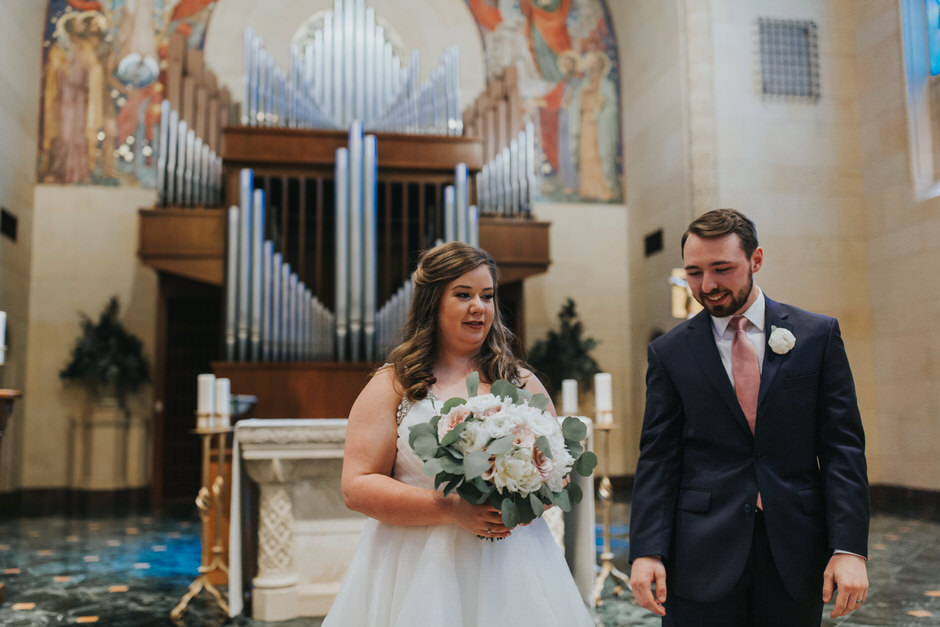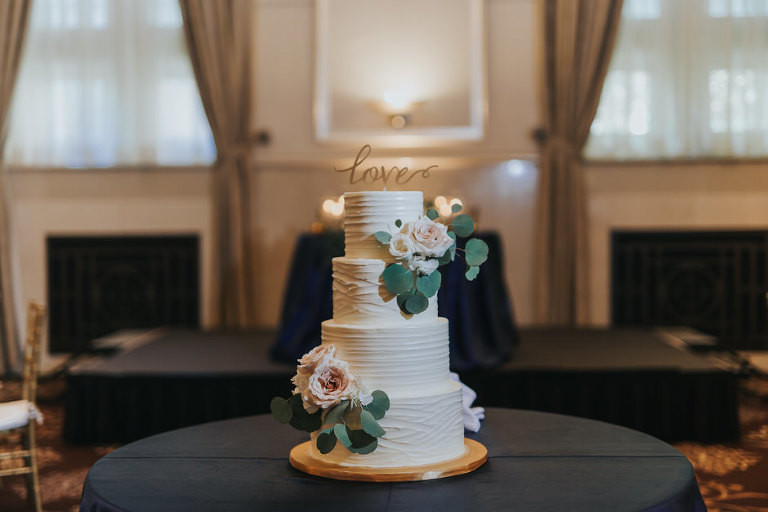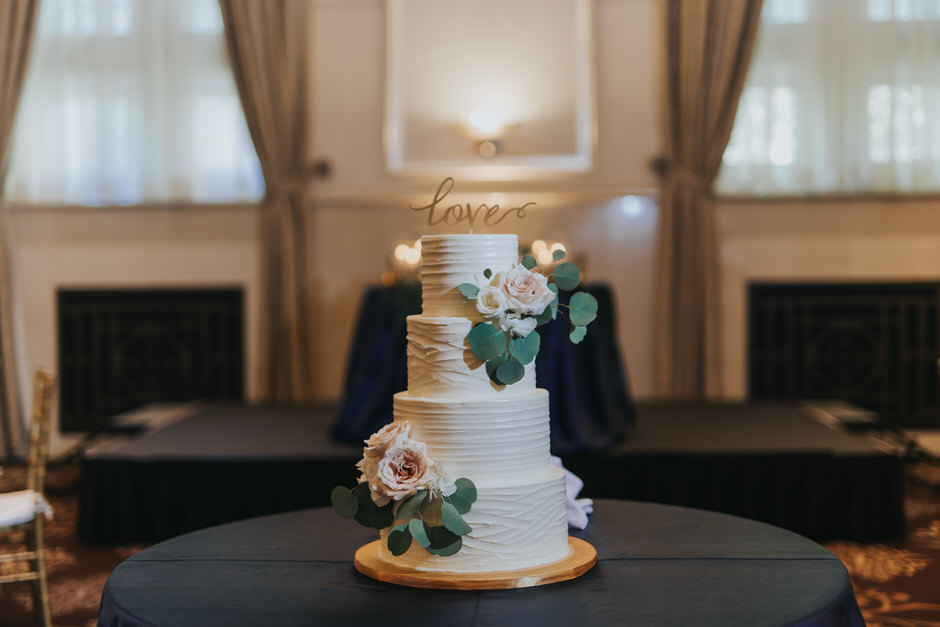 The Decor: 
Emerald City Designs was our go to group for decor! They were amazing and did all of our flowers, linens, stationary and menus for the tables, and signage at the wedding! Their team was also a huge help in planning a timeline for the wedding day and giving us insight into what we really needed.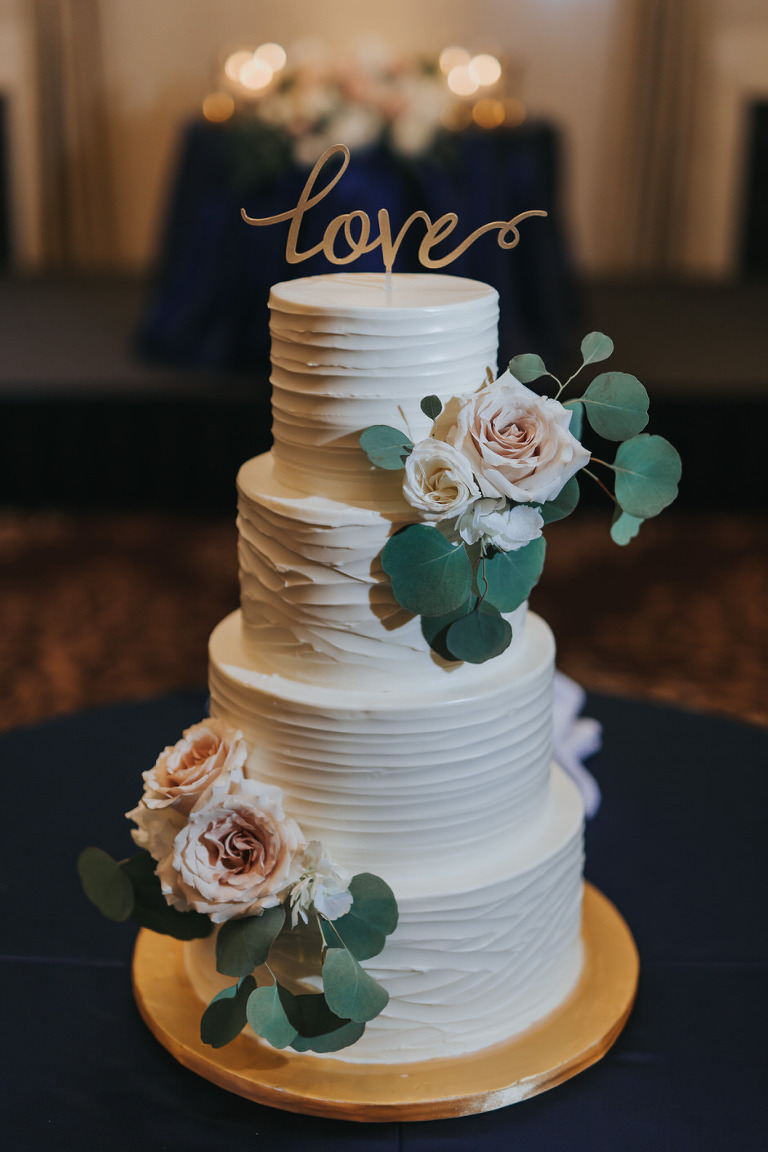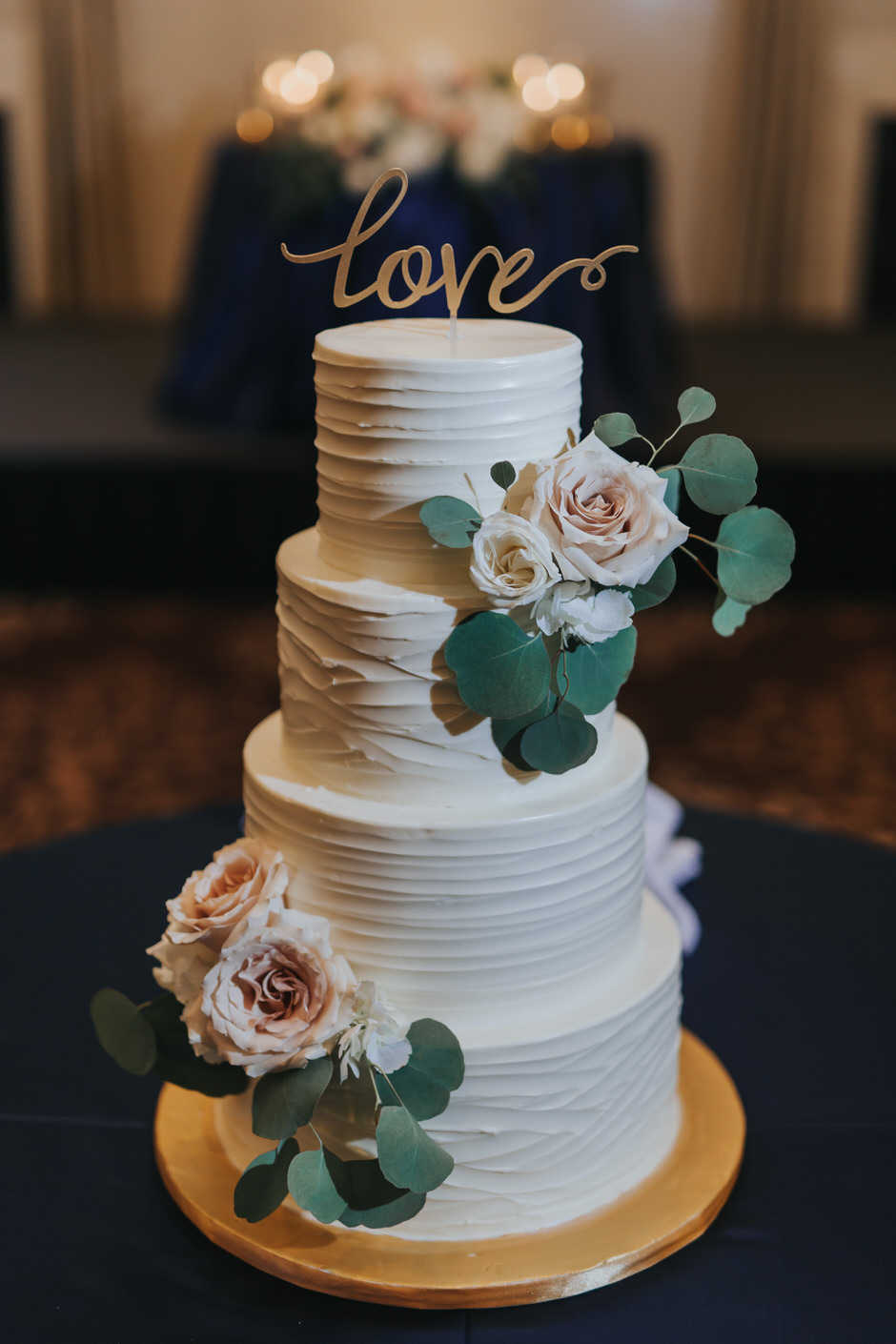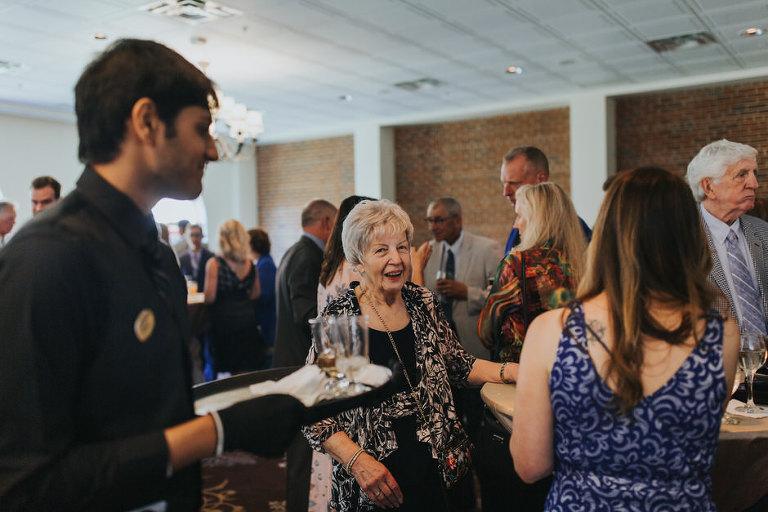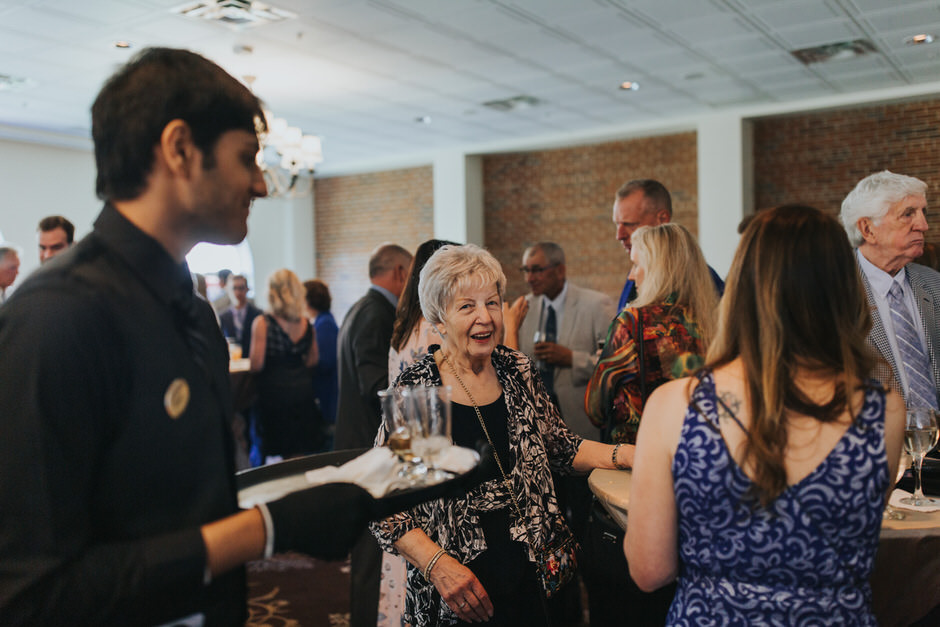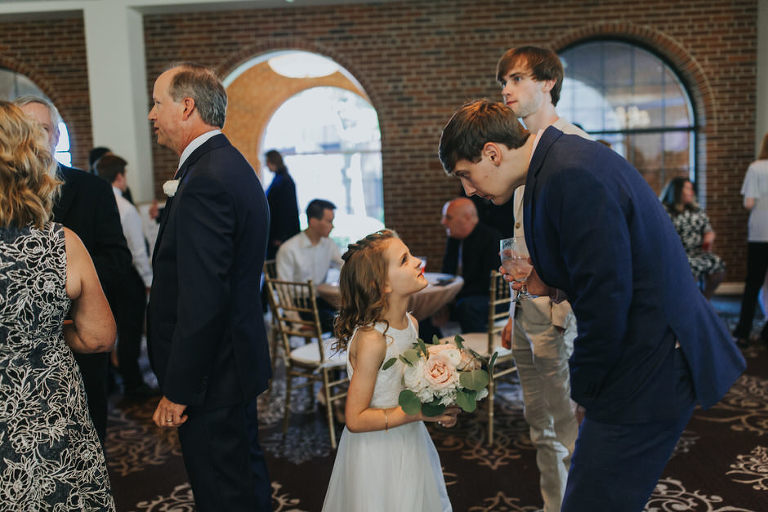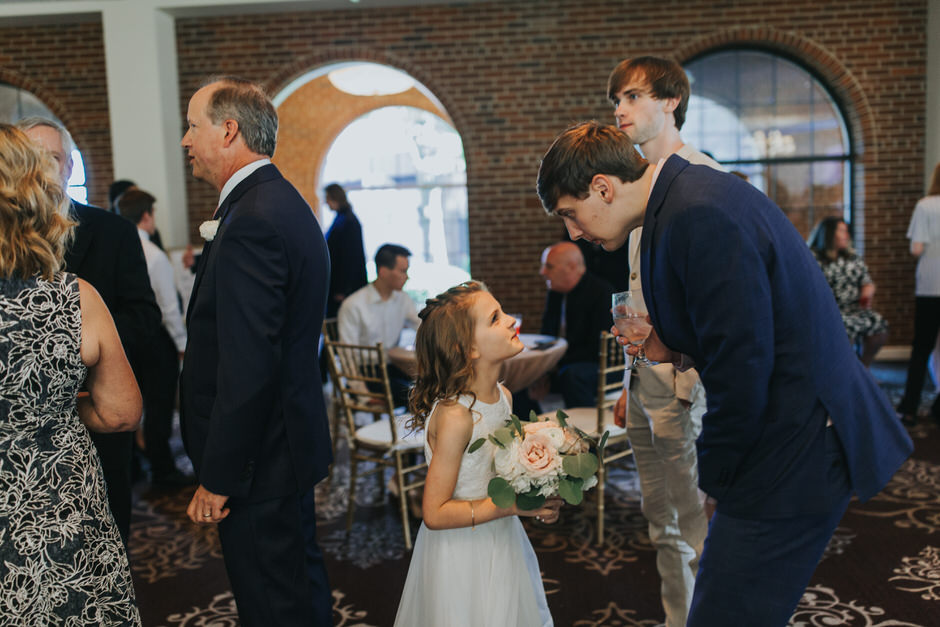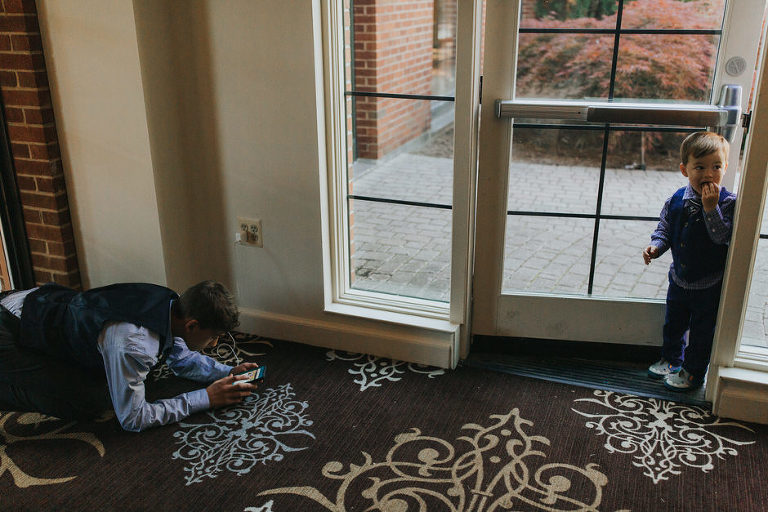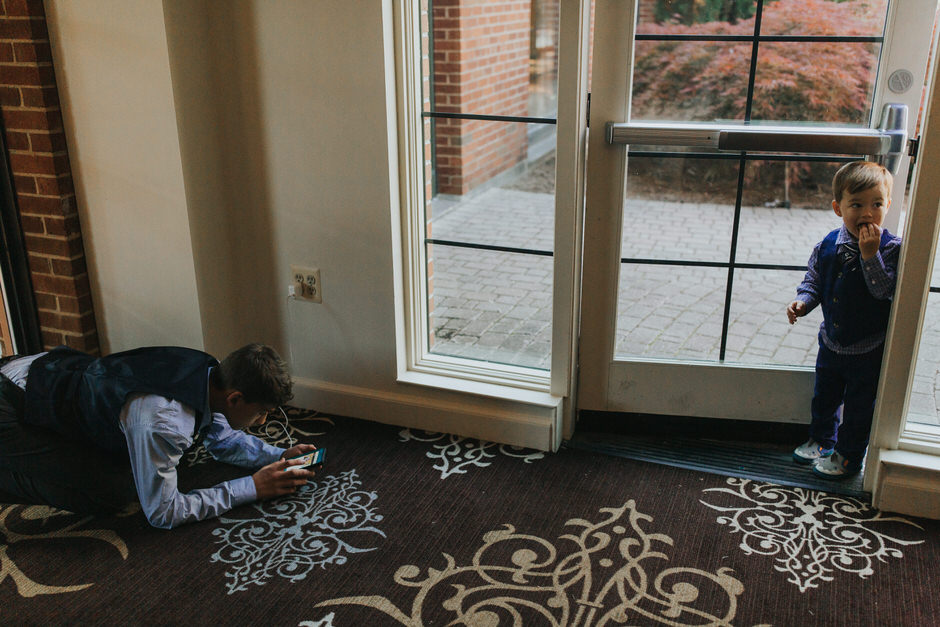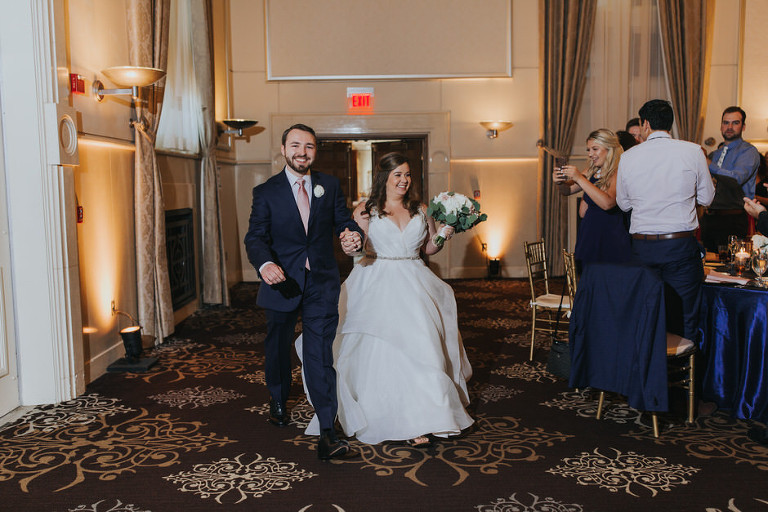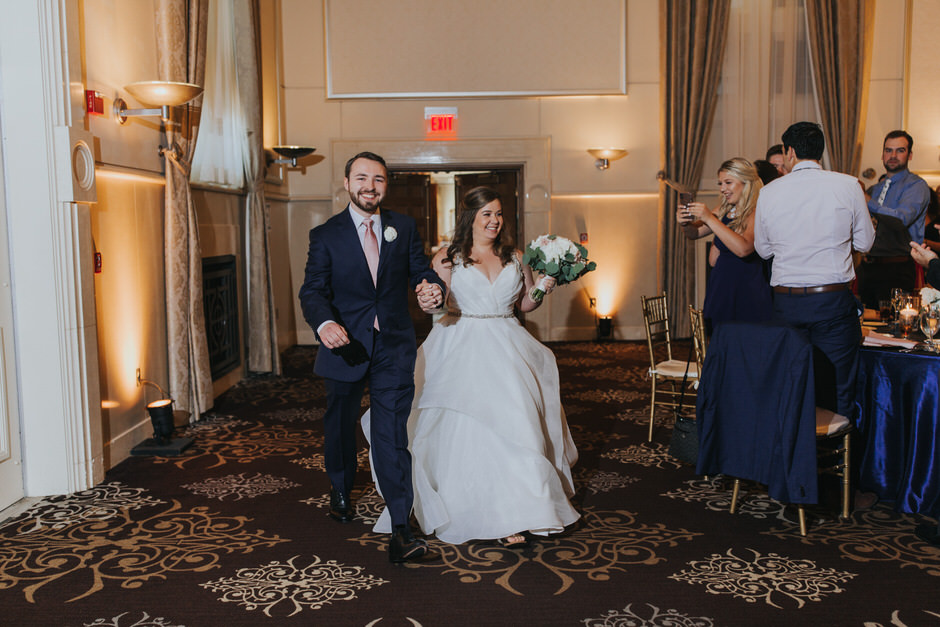 Reception/Dancing/Music: 
Our reception was in the Grande Ballroom at Inn at St. Johns and it was the perfect space! The food was amazing, the cake (shout out Zingermans in Ann Arbor) was amazing and everybody had a great time. Our DJ is a local radio  DJ in Ann Arbor and also happens to love next door to my parents and be a close family friend. He knew that Jimmy and I love some good throwback songs and it was fun to work with somebody who had already known us for years before the wedding!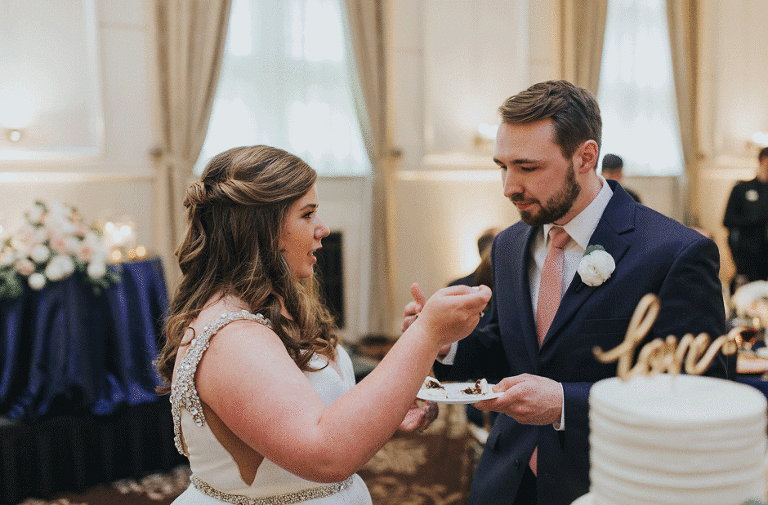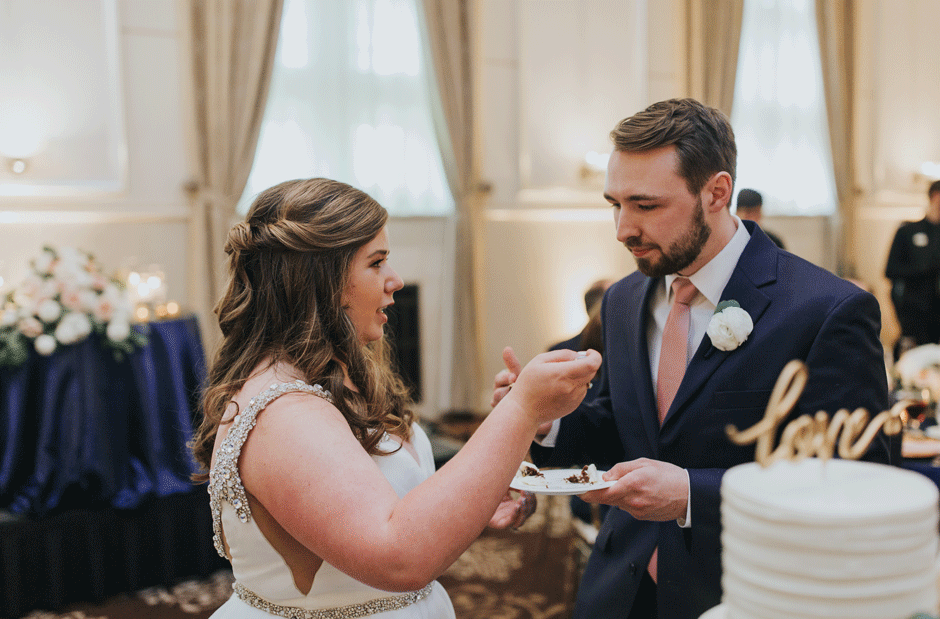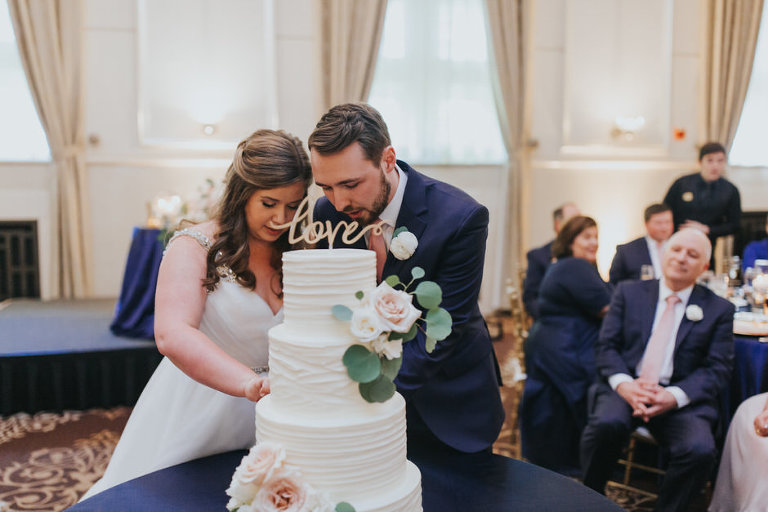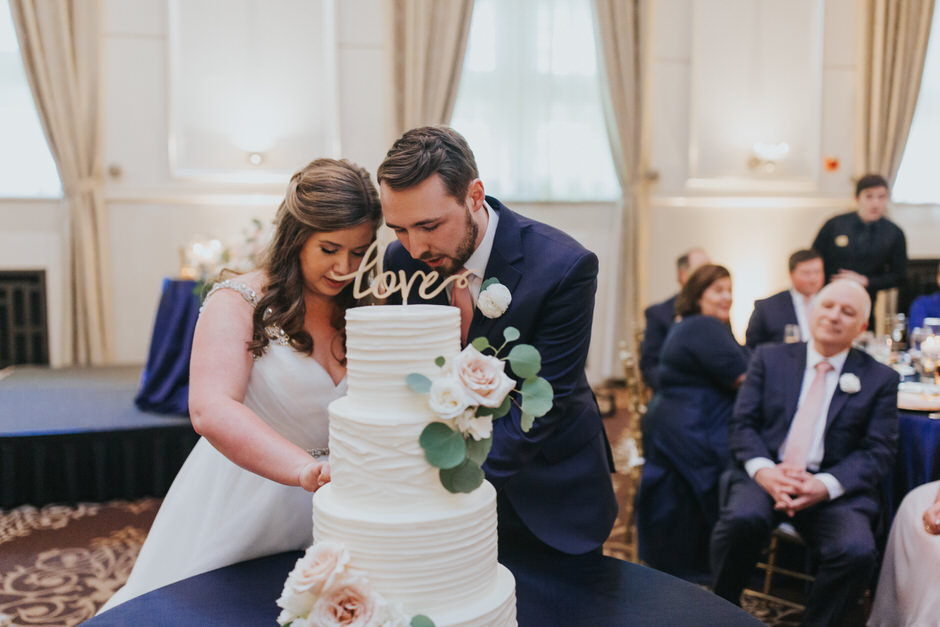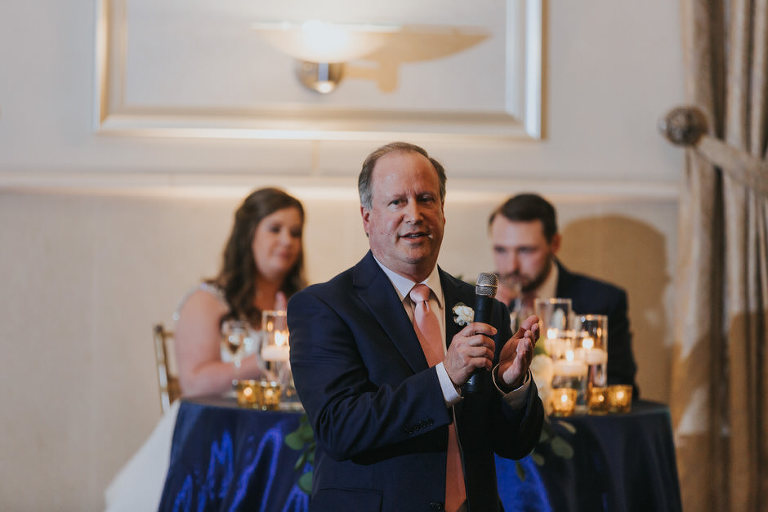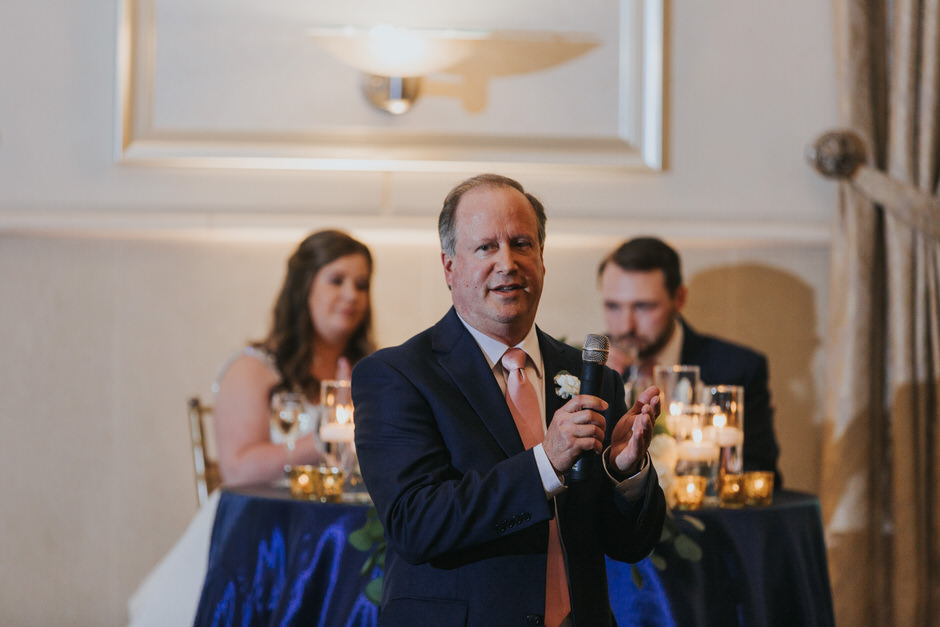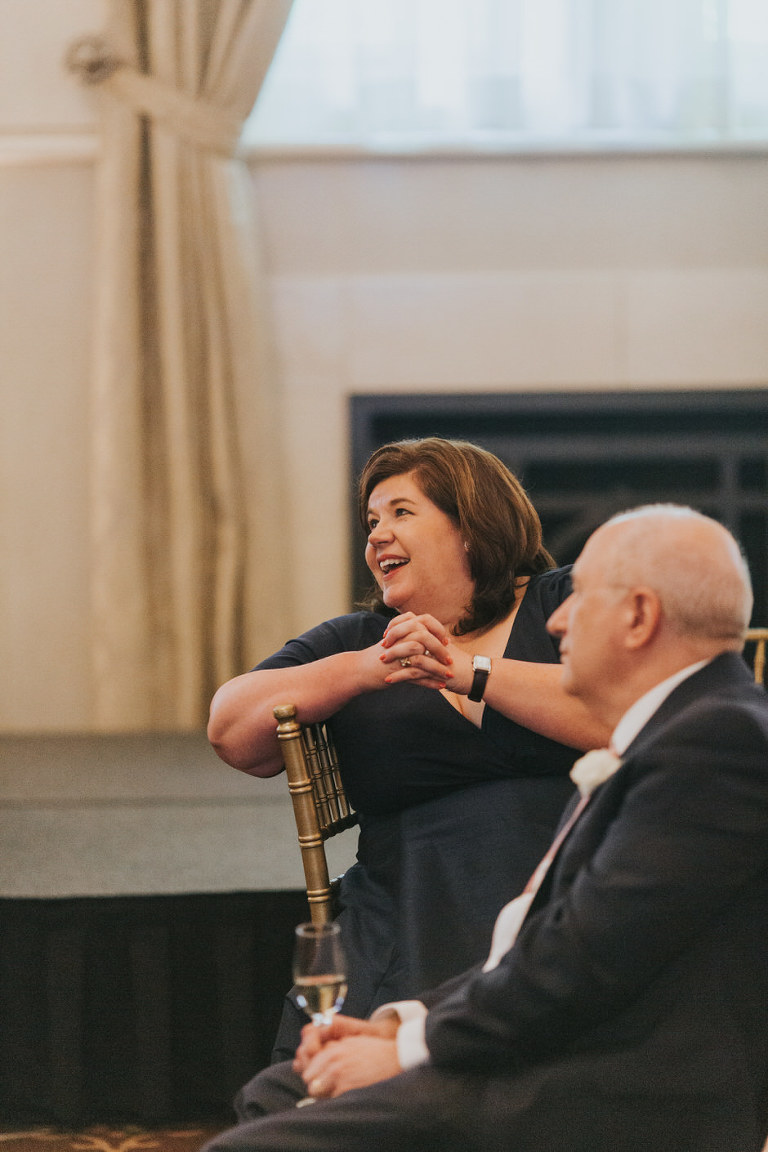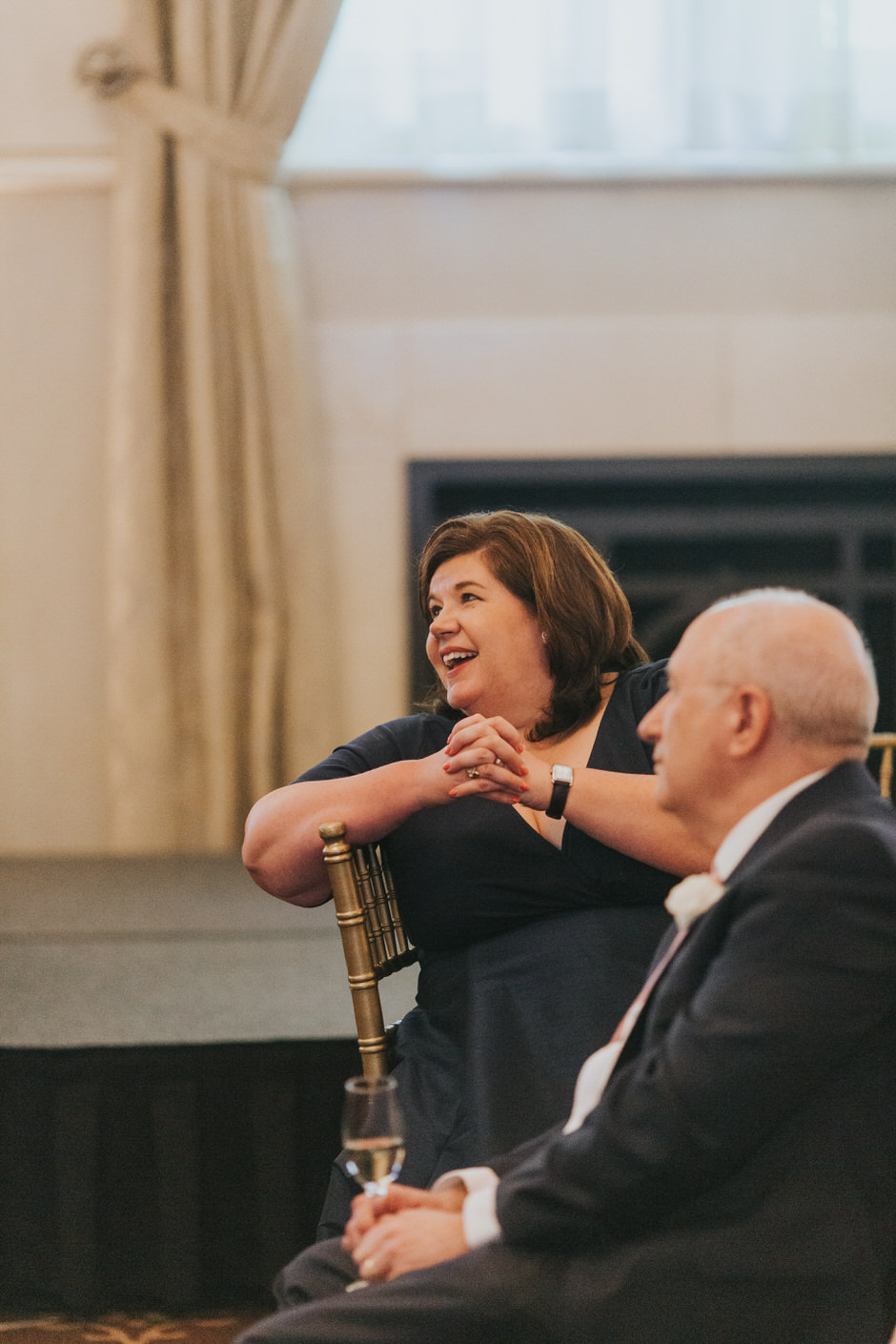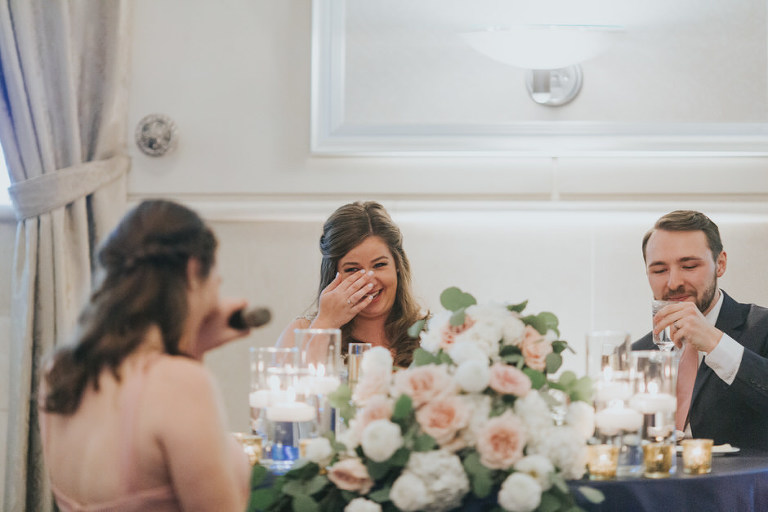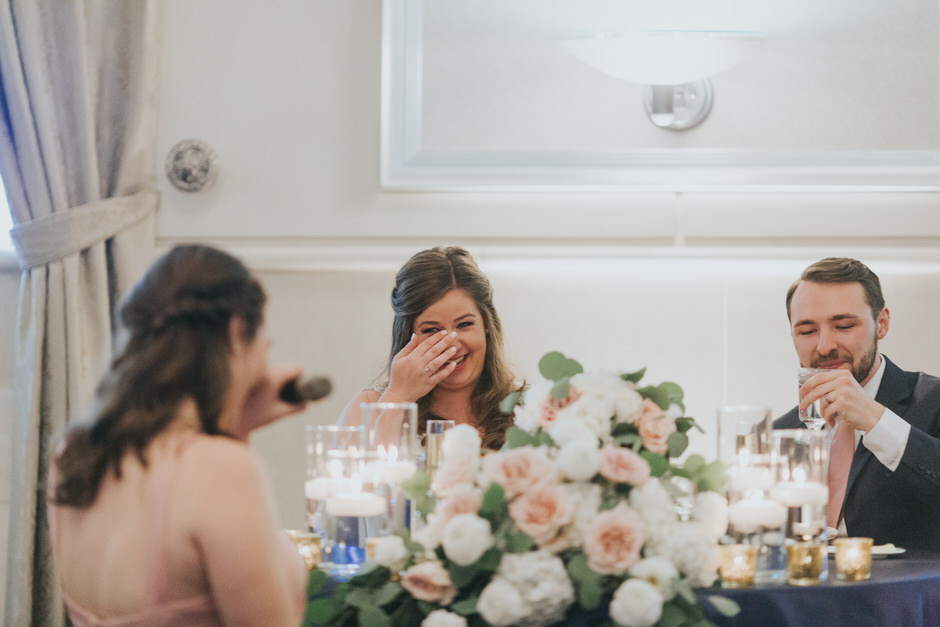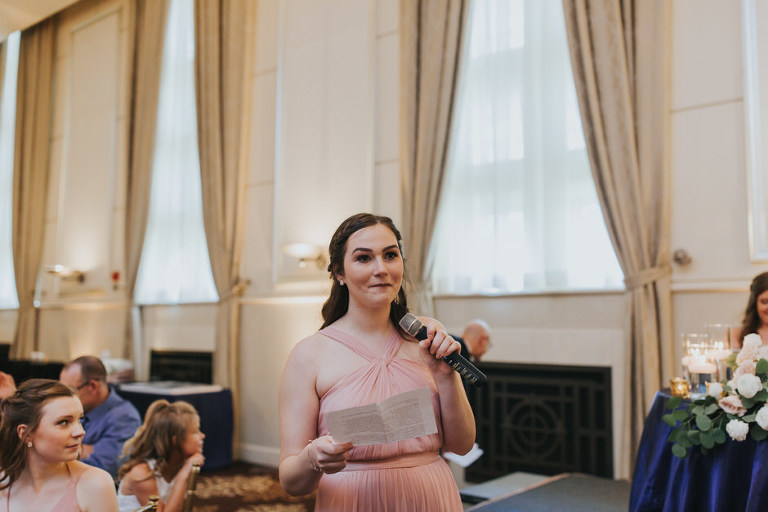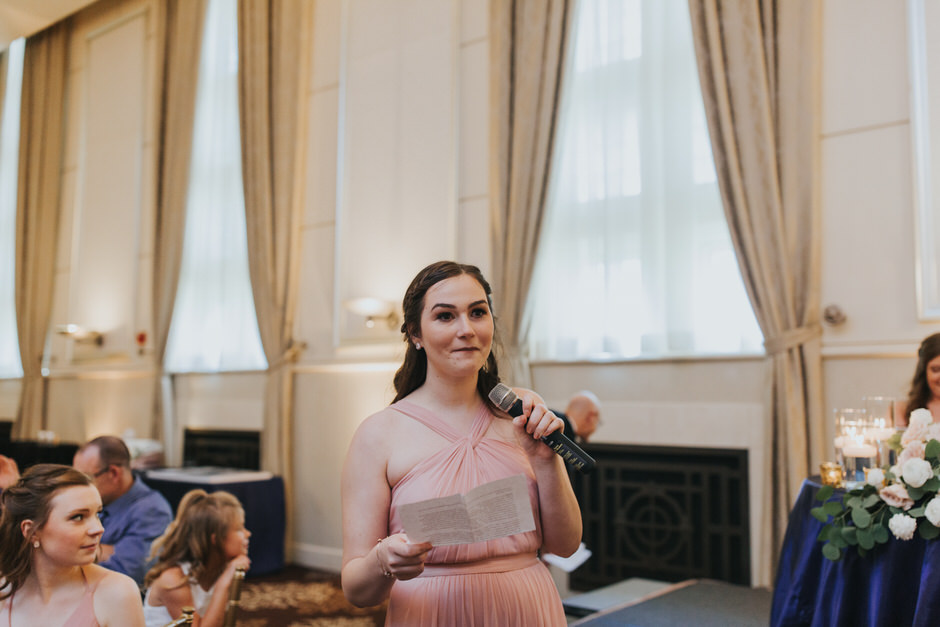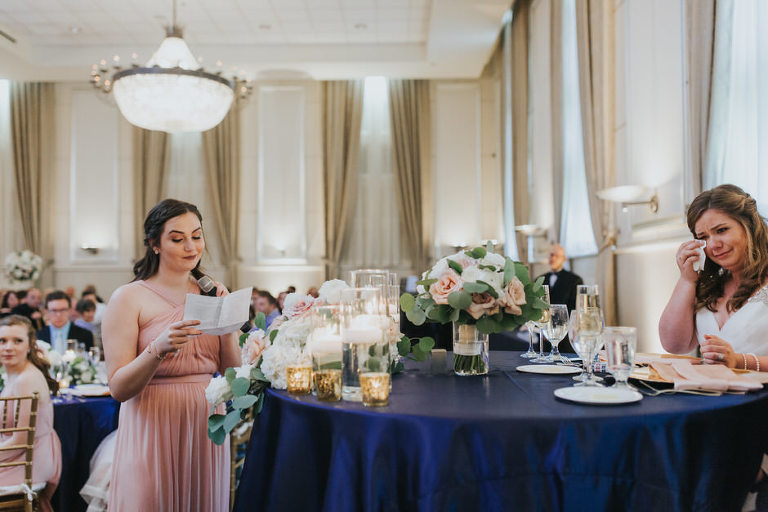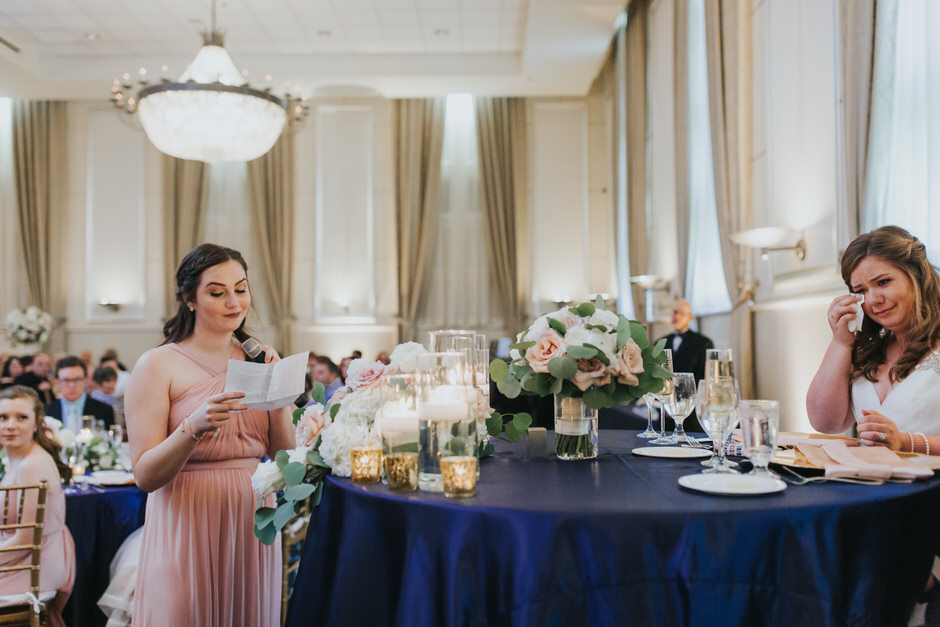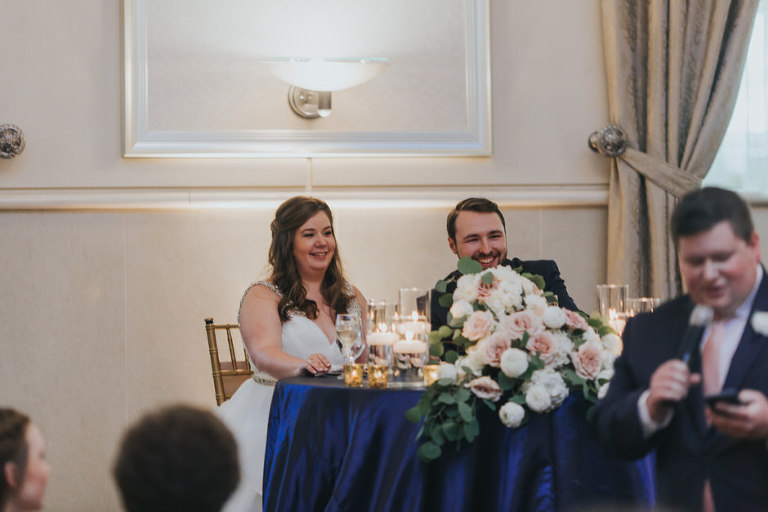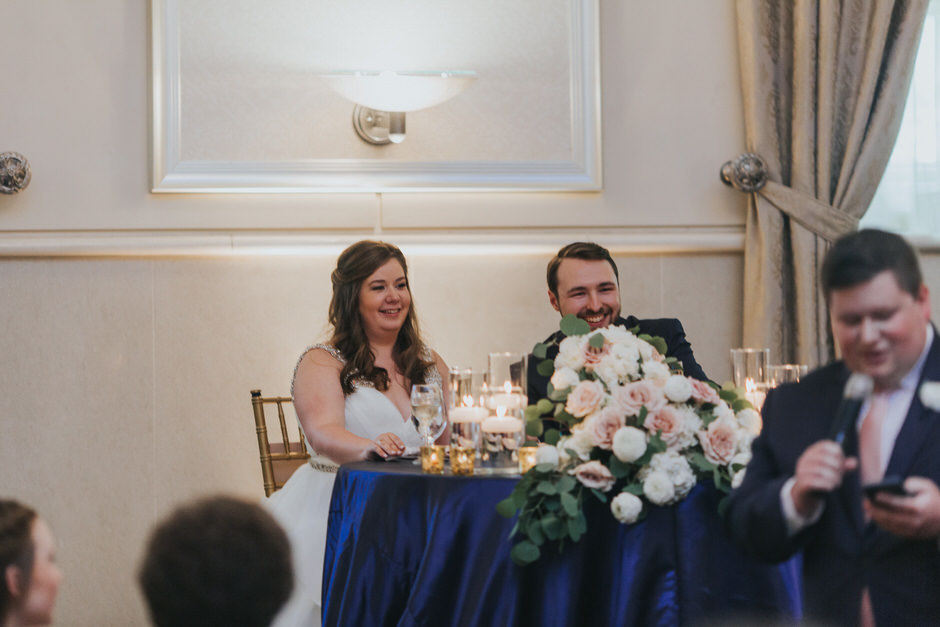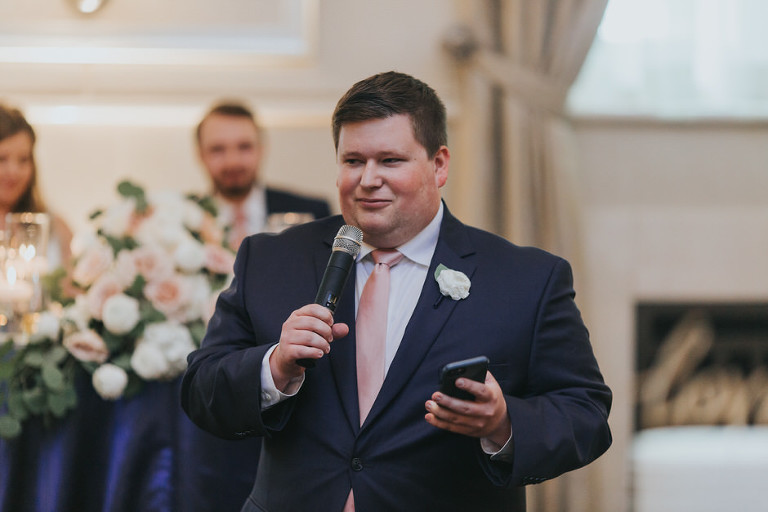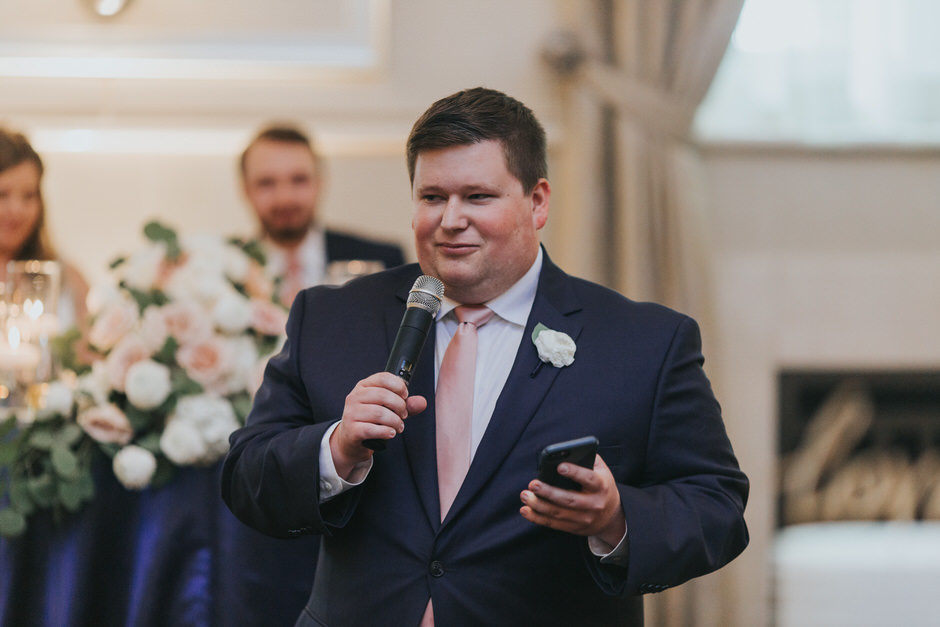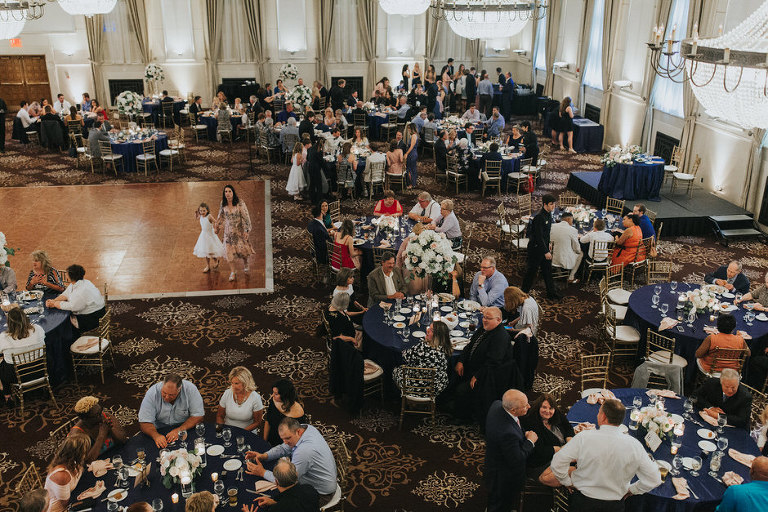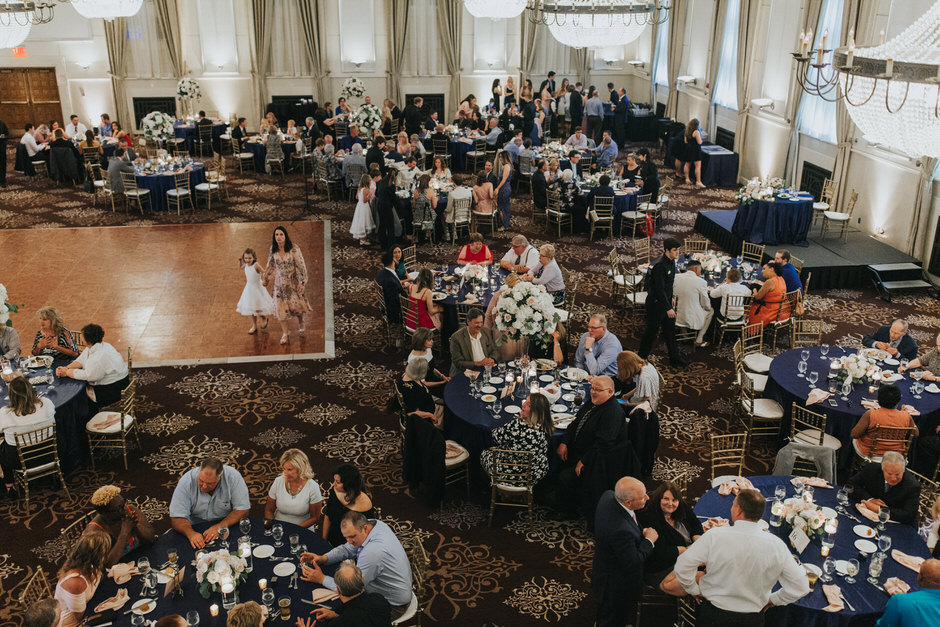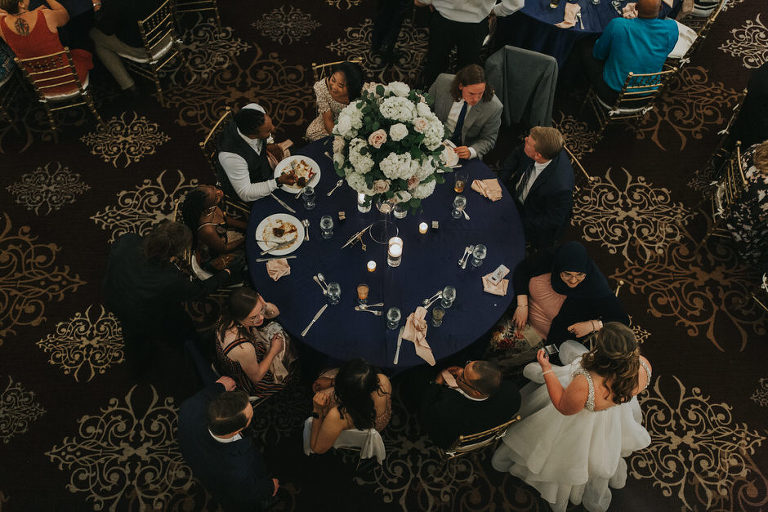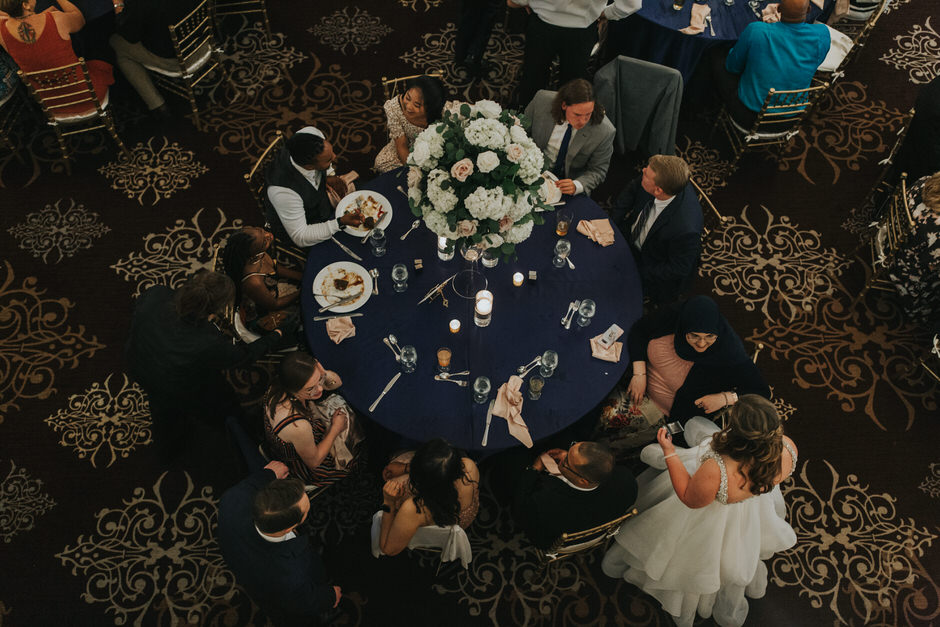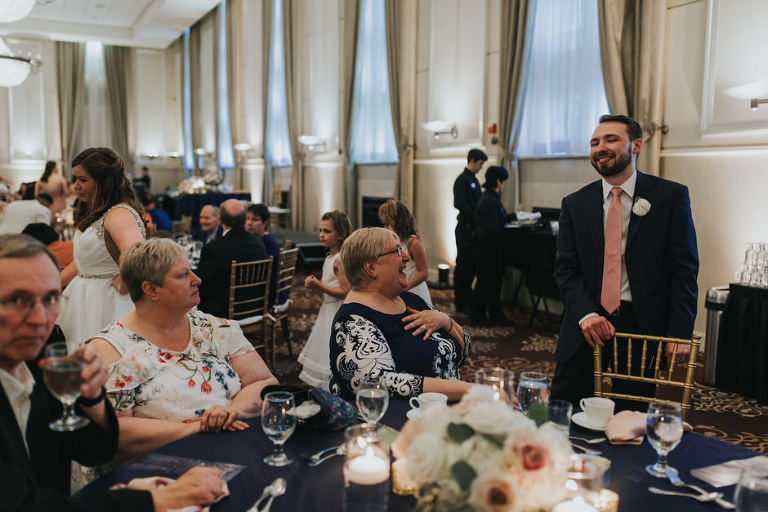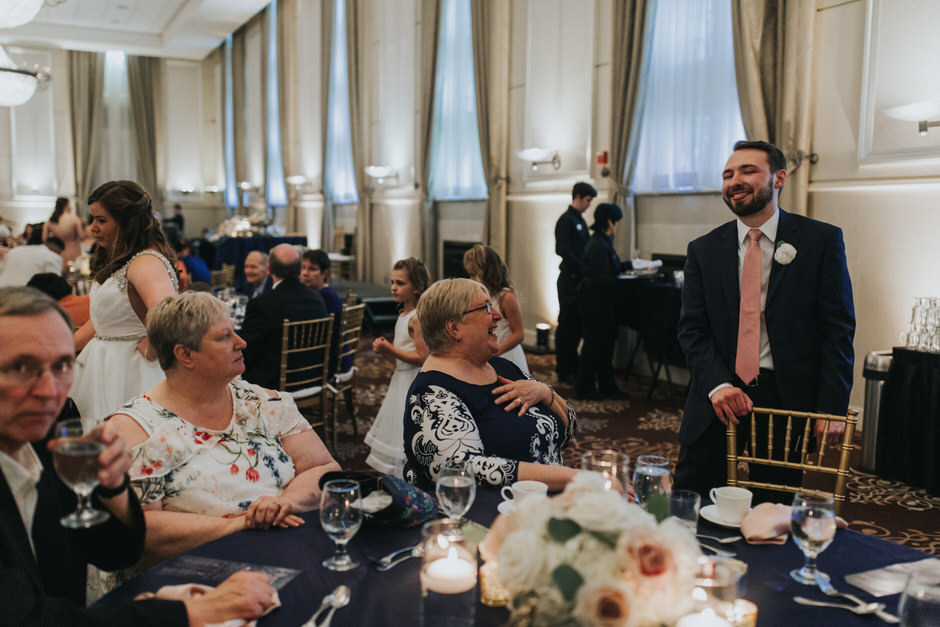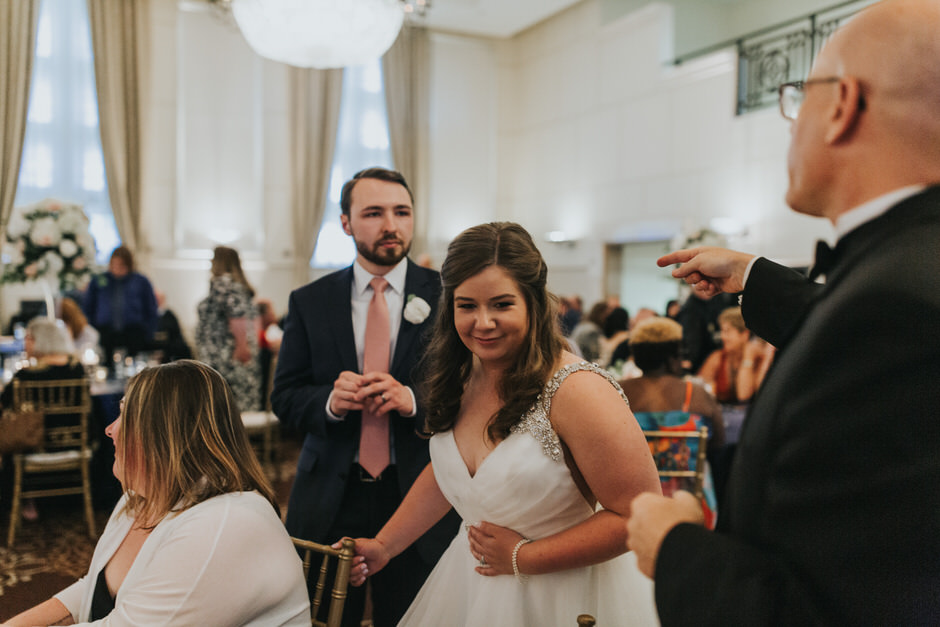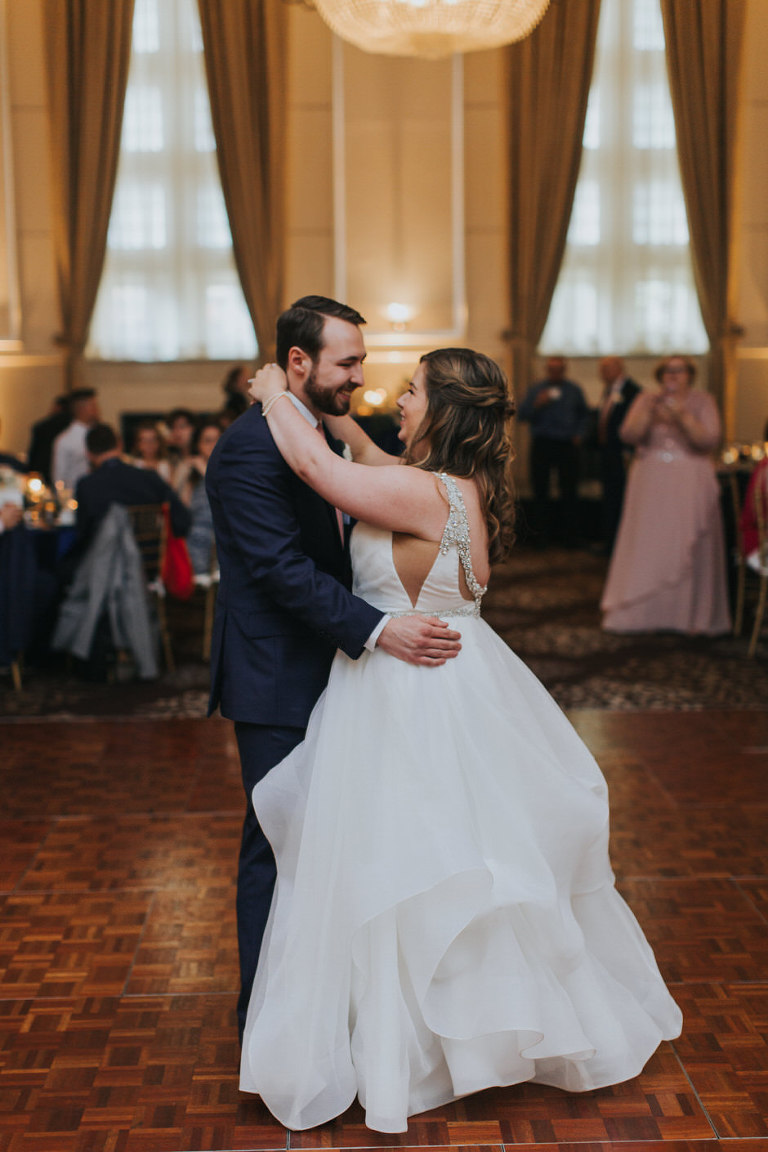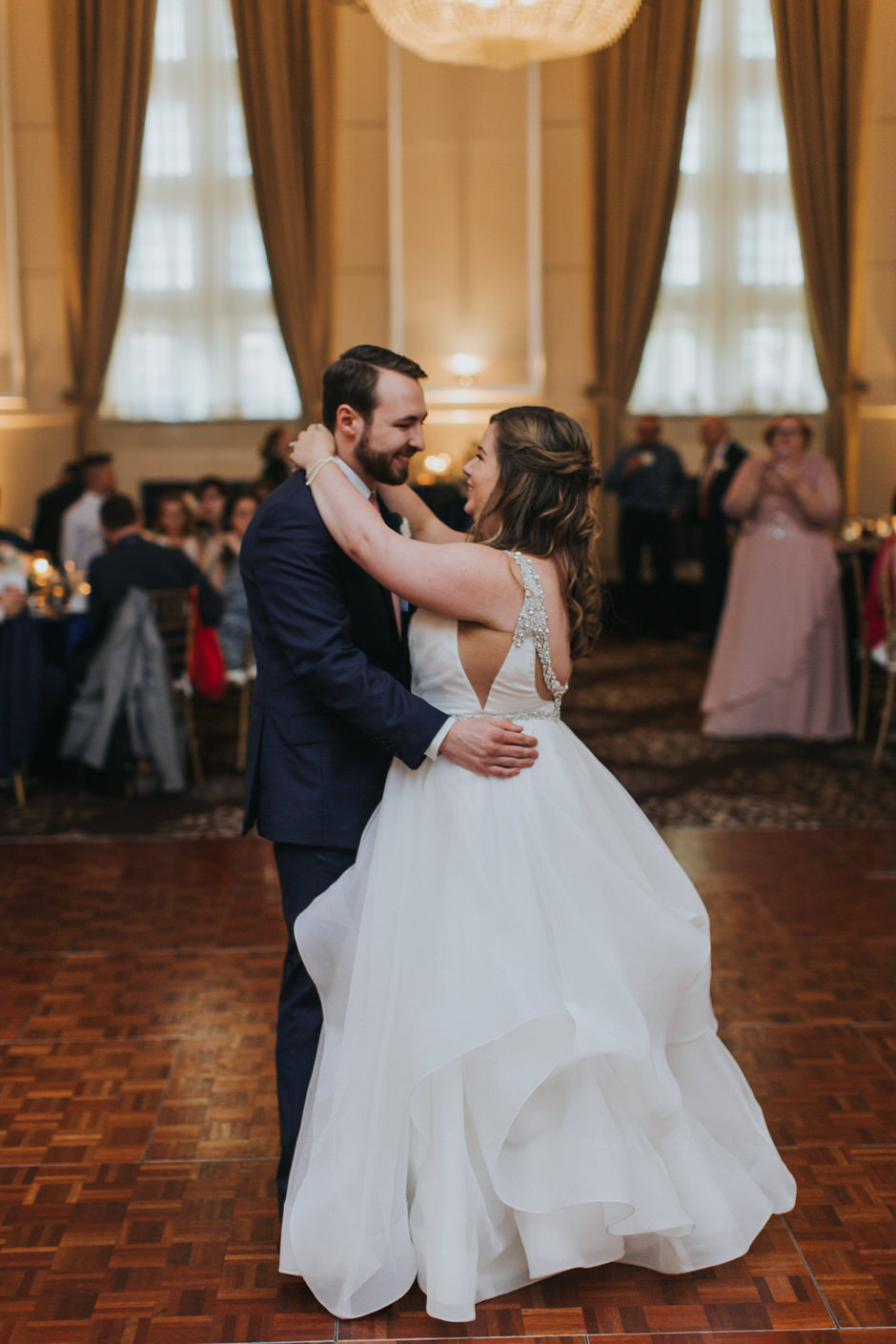 Any Advice for couples planning their wedding?
Everything will get done! Pace yourself and realize that although everybody wants everything to be perfect making sure you and your guests enjoy themselves is the most important thing. Spend time with family and friends who came to celebrate YOU and try to enjoy the day as much as possible because it flies by! Also, treat yourself as a couple following the wedding and spend some quality time together talking about how awesome the wedding was instead of planning details for the wedding!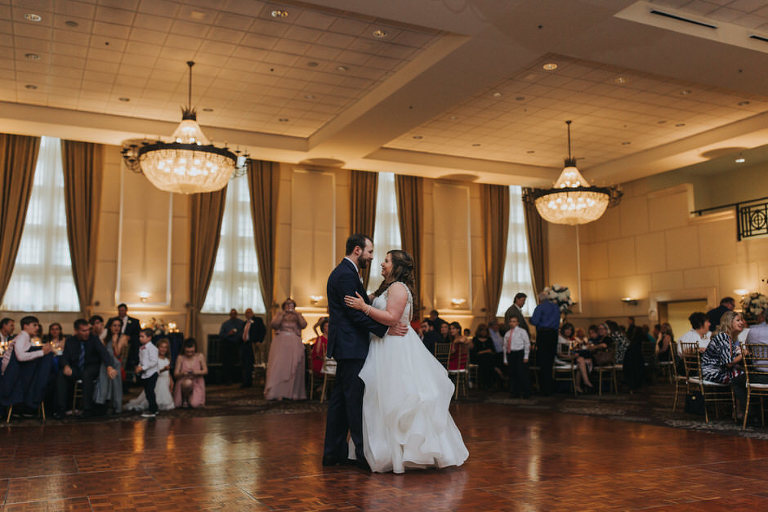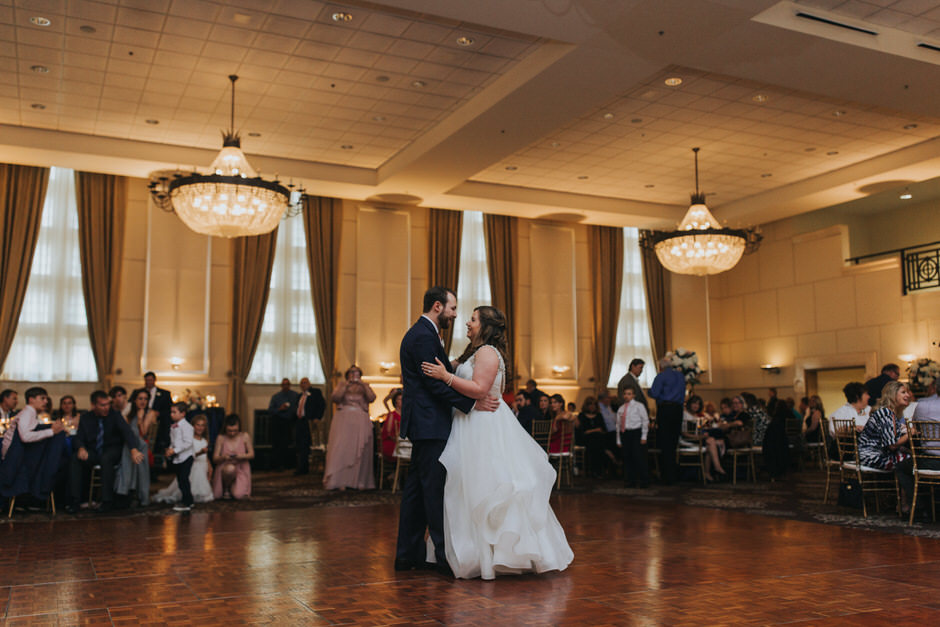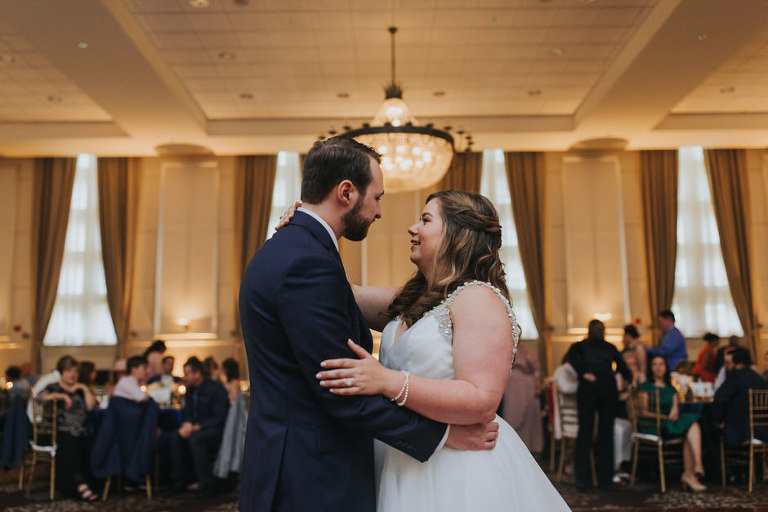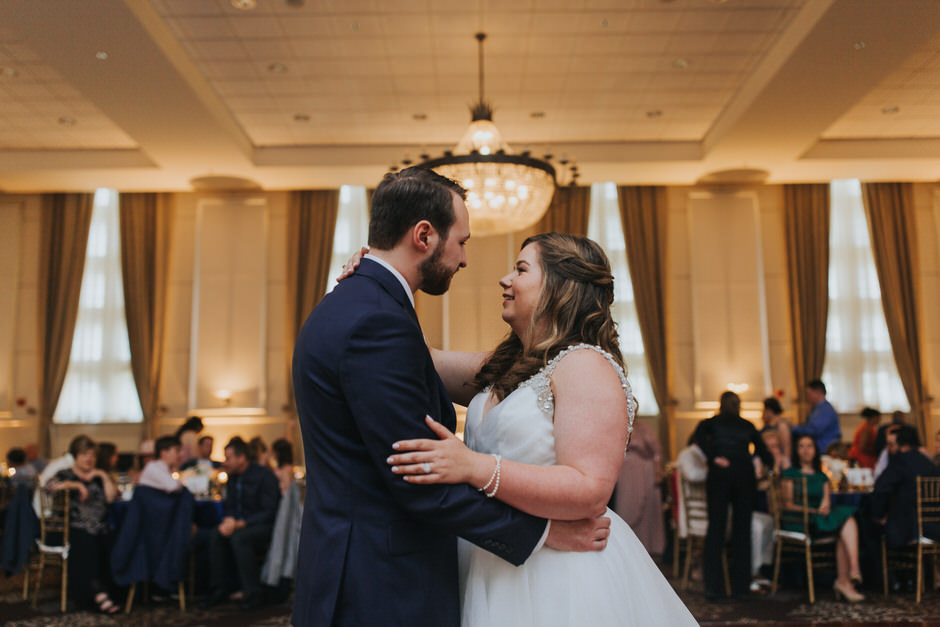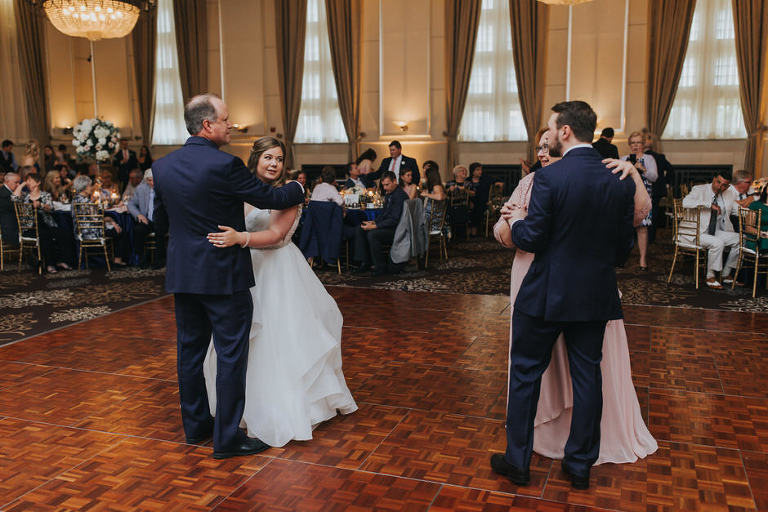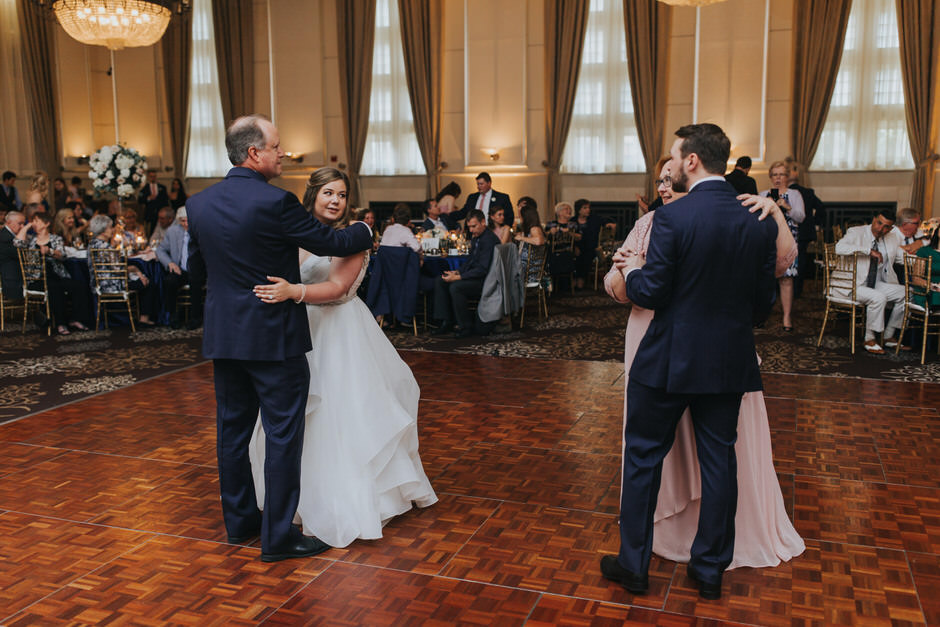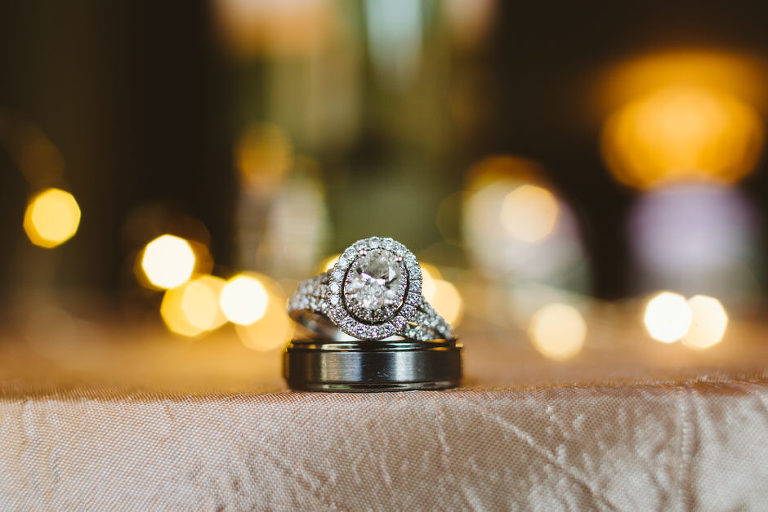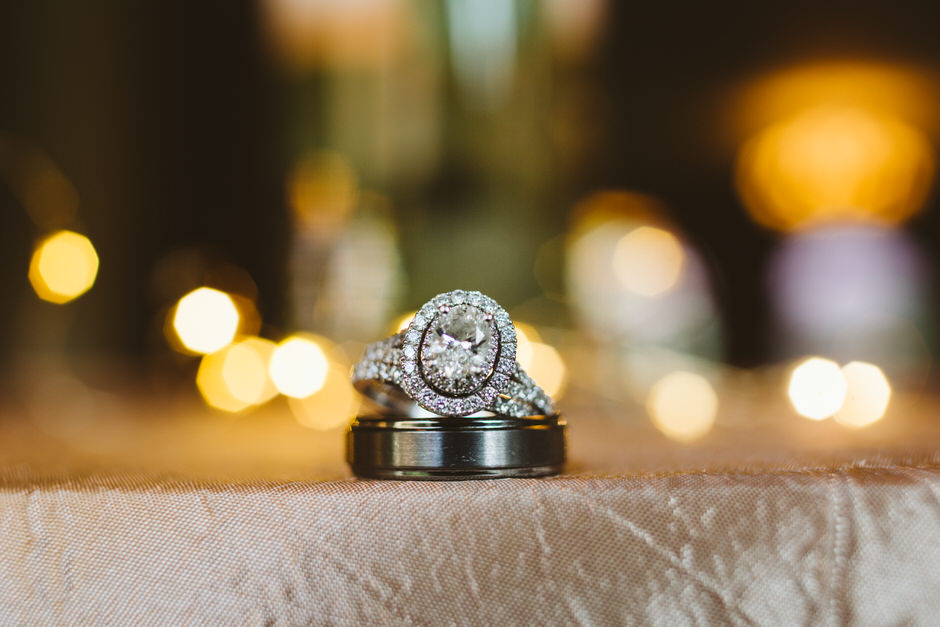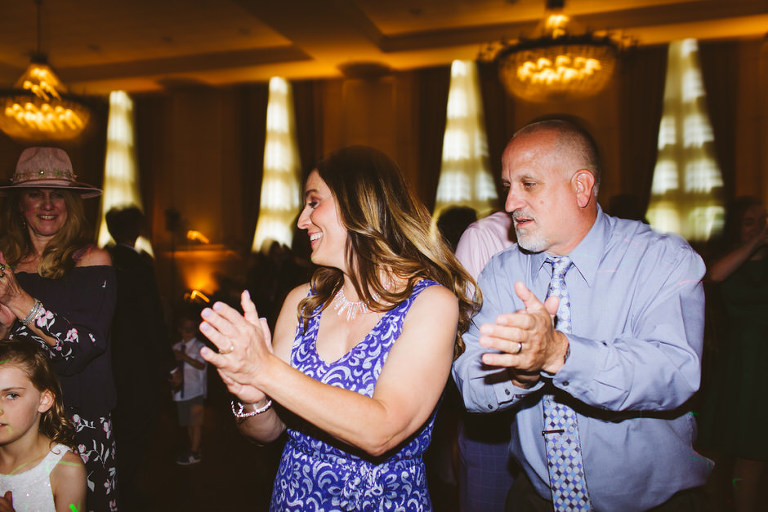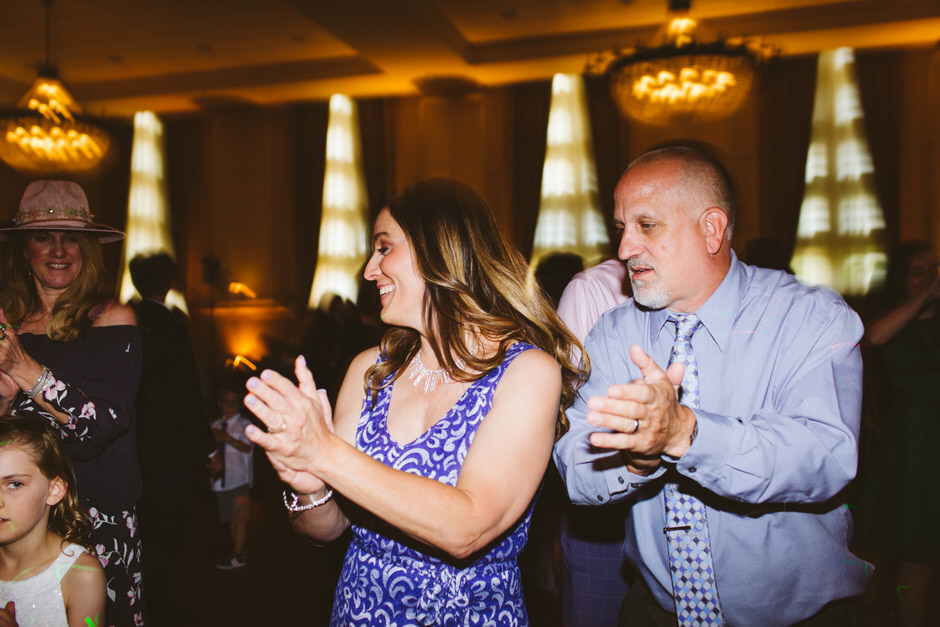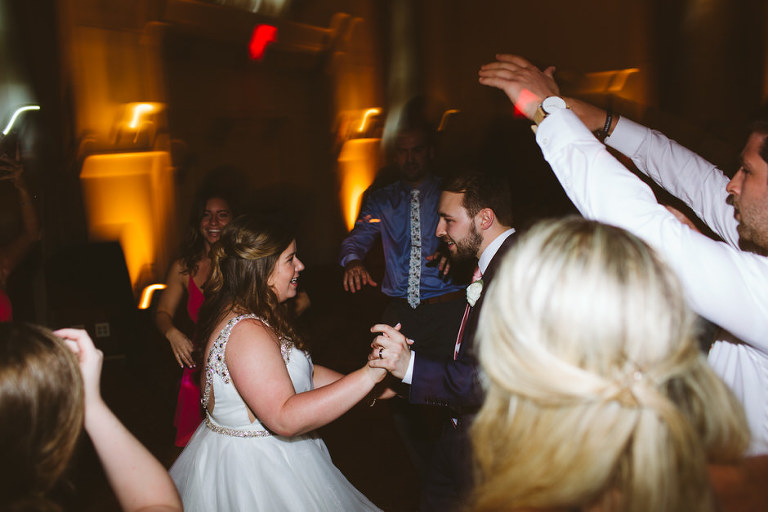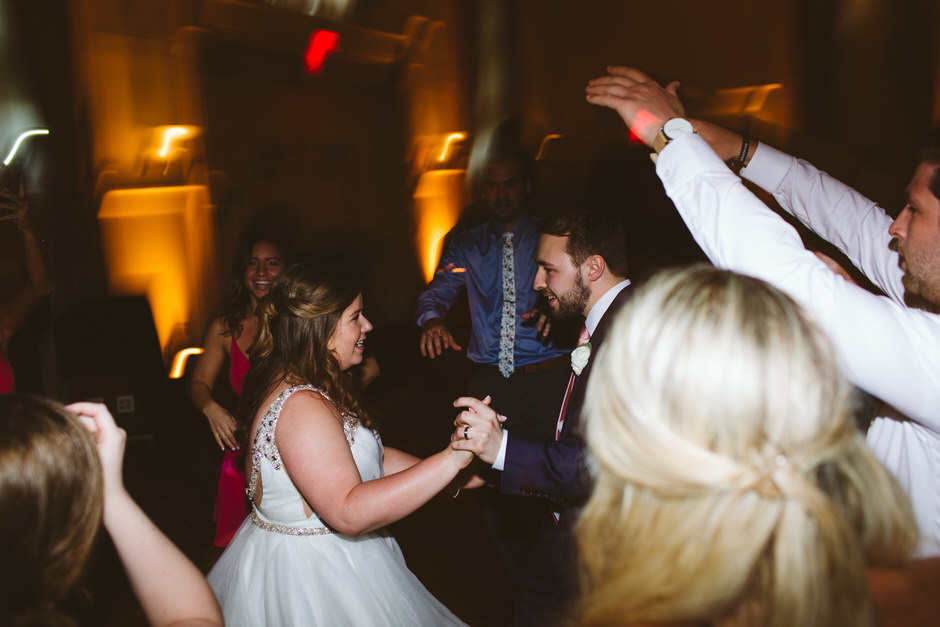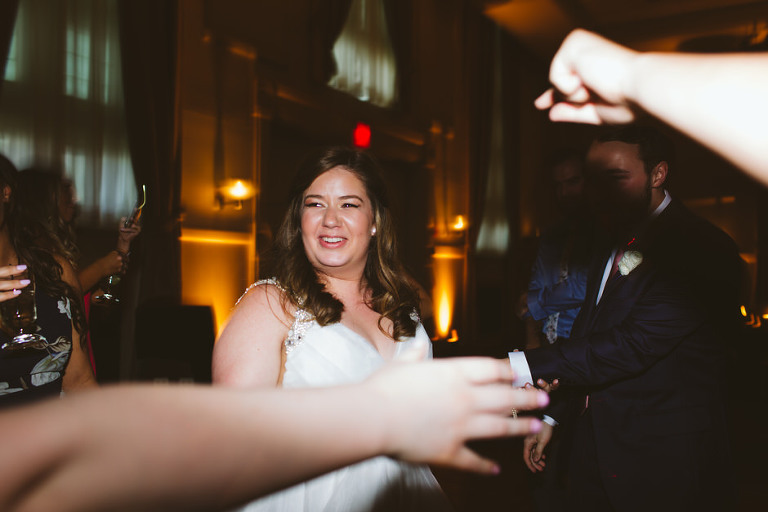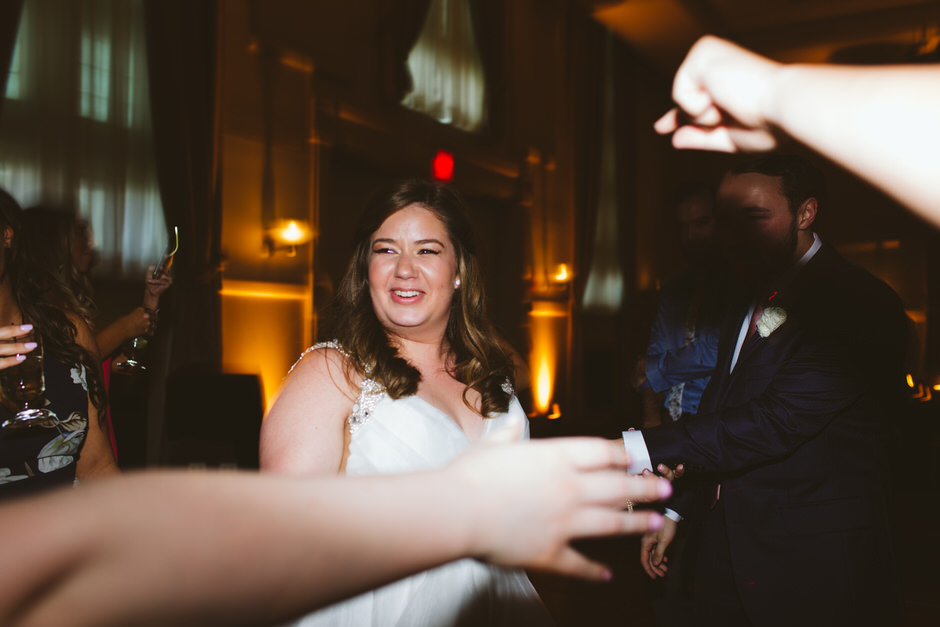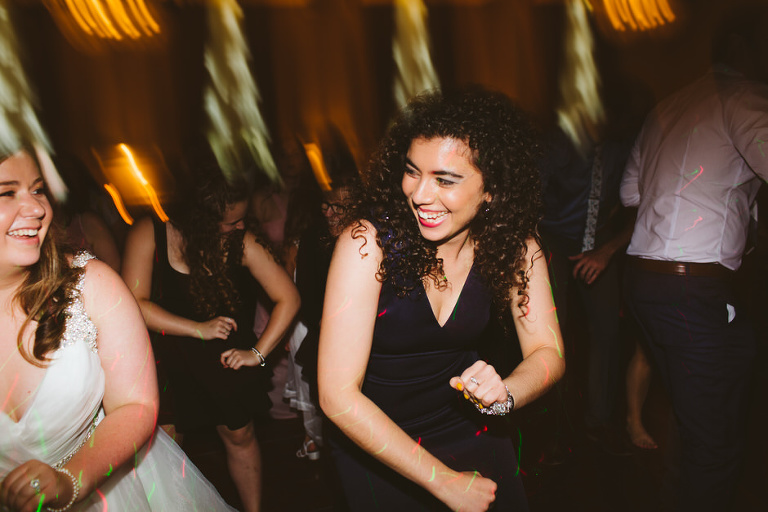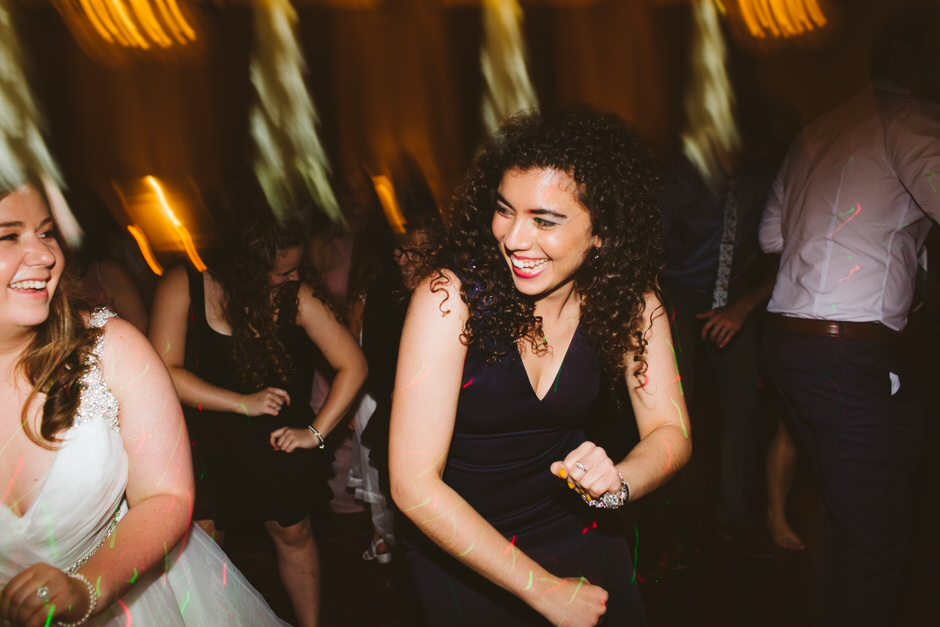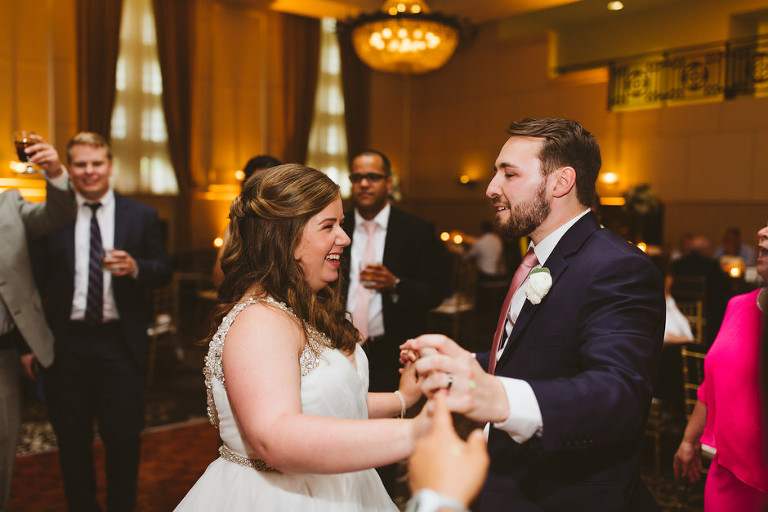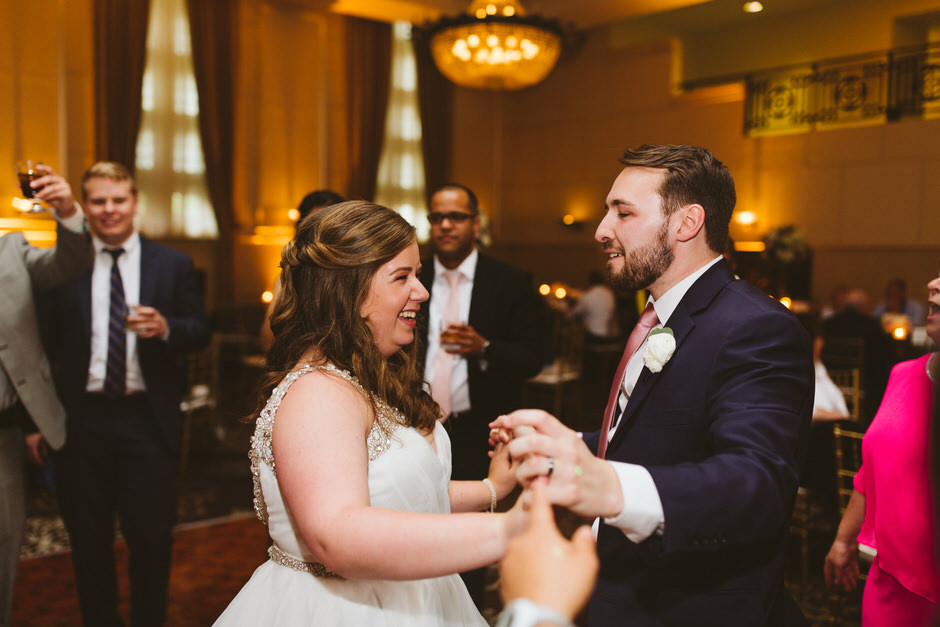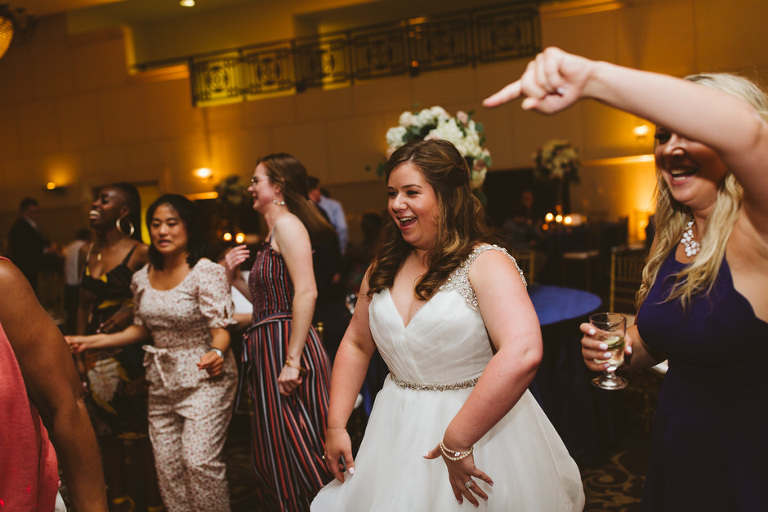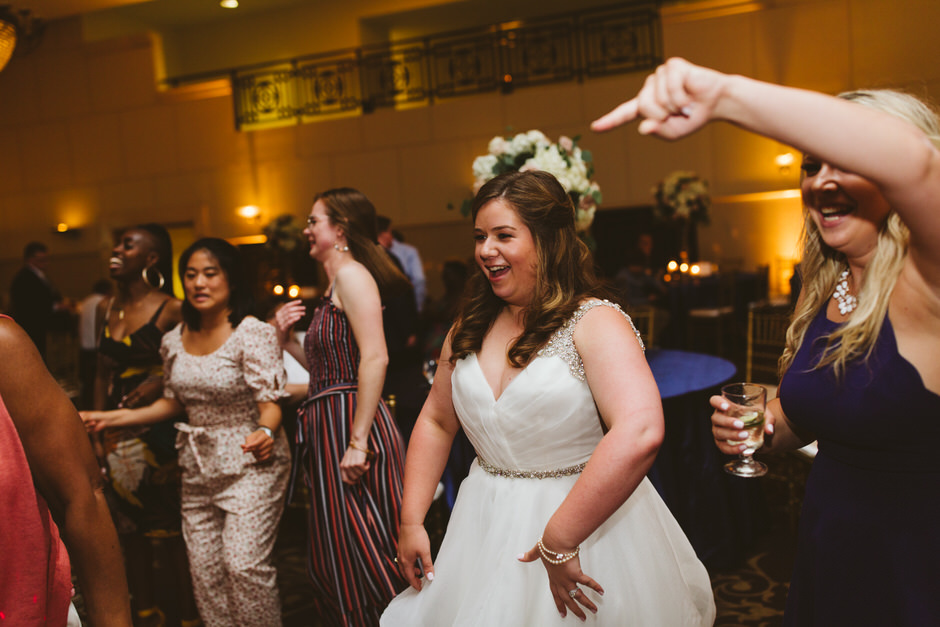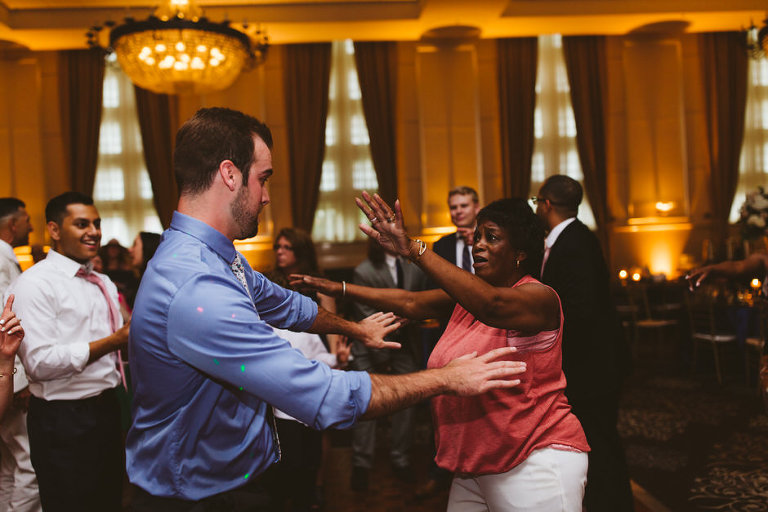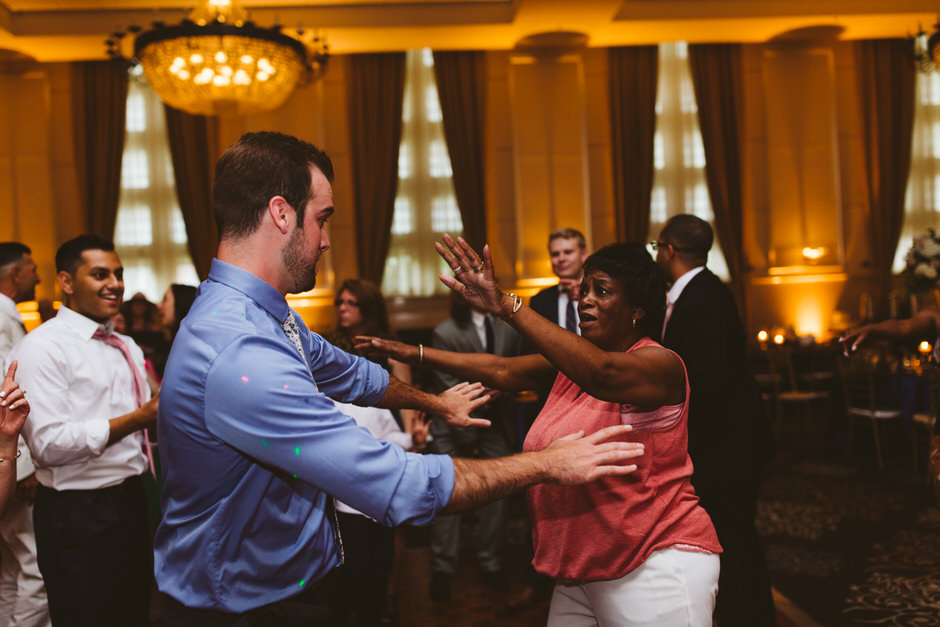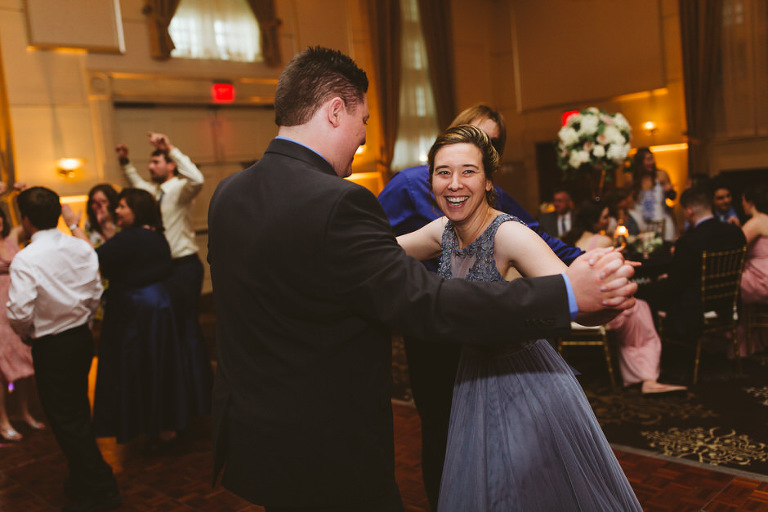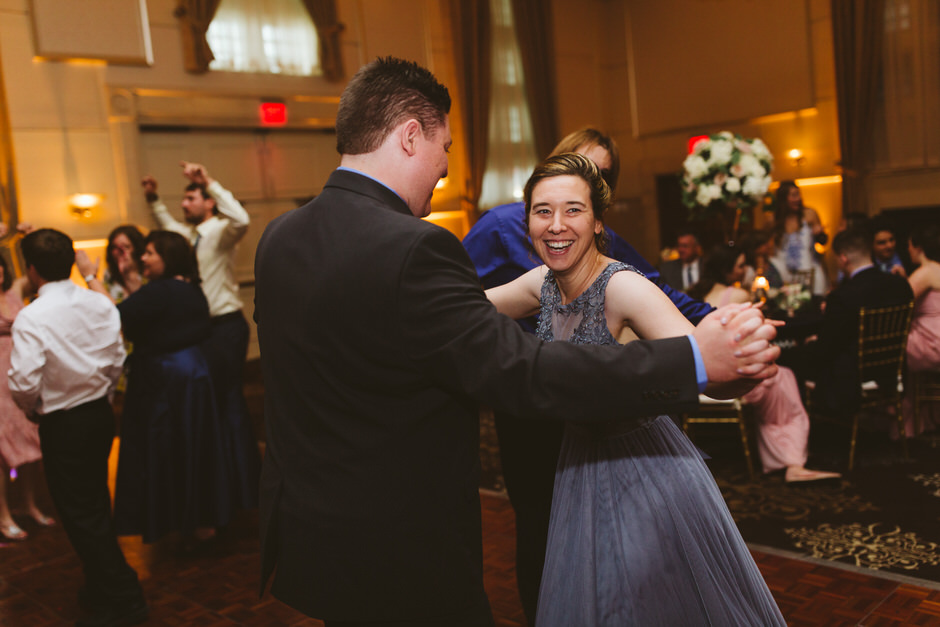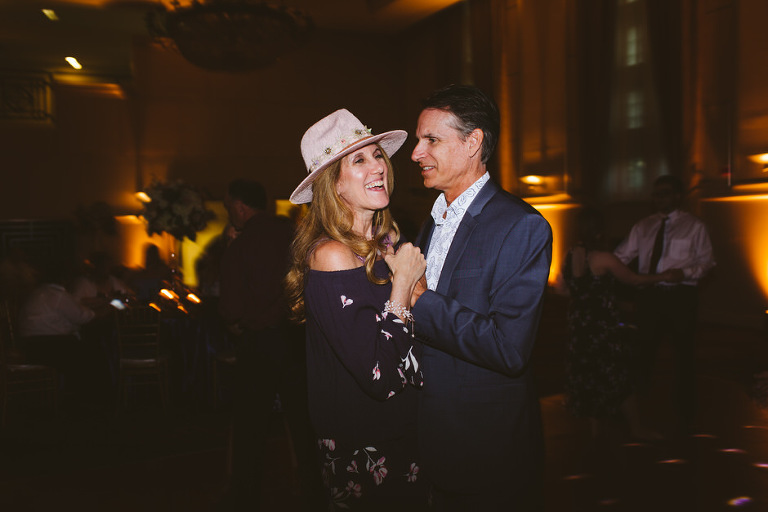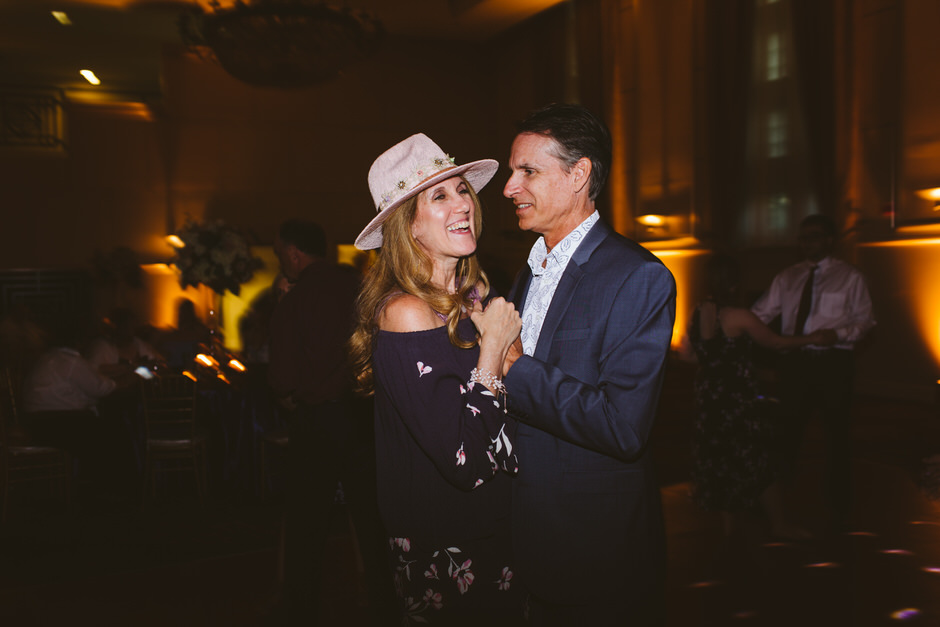 Your Photographer: 
Rachel was amazing! We also had a second photographer for our day who also happened to be named Rachel and she was a wonderful person to work with to even though we hadn't met her until the wedding day! Most people are not used to having photos taken of them on the scale they are taken on your wedding day and Rachel made us, our bridal party, and family feel natural in front of the camera. They truly cared about the shots we wanted and made sure to include all the important family and friends that came. Jimmy and I didn't feel like we hired a photographer, but we felt like we had friends just taking photos of us all dressed up!