The Pavilions in Walnut Grove Wedding Crane Orchards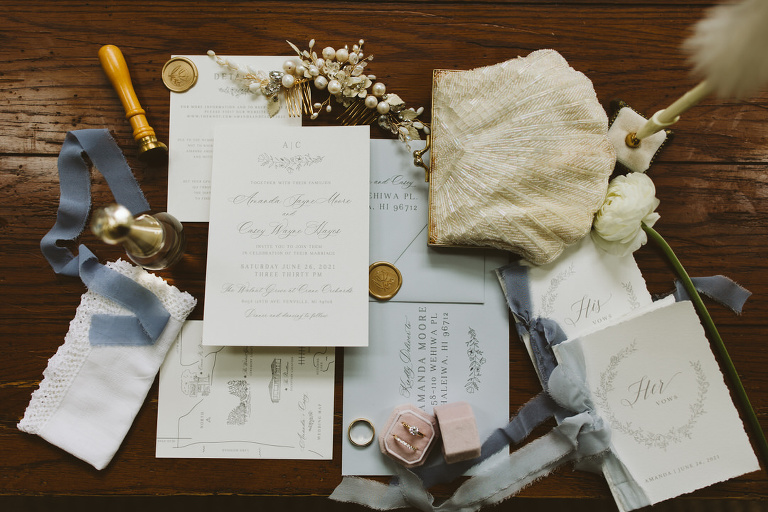 Amanda and Casey met one summer in beautiful West Michigan. Amanda was celebrating her 24th birthday and Casey had just gotten off work. "If you're going to live in this town, you're going to need friends," Amanda told Casey. Little did either of them know, they had each just met their lifelong best friend. That night was spent dancing, talking, and touring Amanda's hometown. From that day forward they were connected by an indescribable draw to one another, what they called "love magnets."
Casey, who had planned to return to California, stayed in Michigan that year and their relationship grew. They spent that winter bundled up laughing, choking down Amanda's first attempts at cooking, and observing their "pet" squirrel Munchers. The next fall they decided to move to paradise as the islands were calling. The following four years were filled with many adventures, from a two-week road trip across the states to new foods, many waterfall hikes, and plenty of surfing. They grew up and grew together.
Thanksgiving weekend 2019, they took their first trip to the neighboring island of Kauai. They had a blast touring the island via helicopter, hiking to waterfalls, and surfing beautiful point break waves. On a hike to one of the most stunning coastlines in all of the world, the Napali coast, Casey finally popped the question! Amanda cried and Casey had a smile on his face that nearly stretched a mile. Here began yet another adventure, one that will last a lifetime.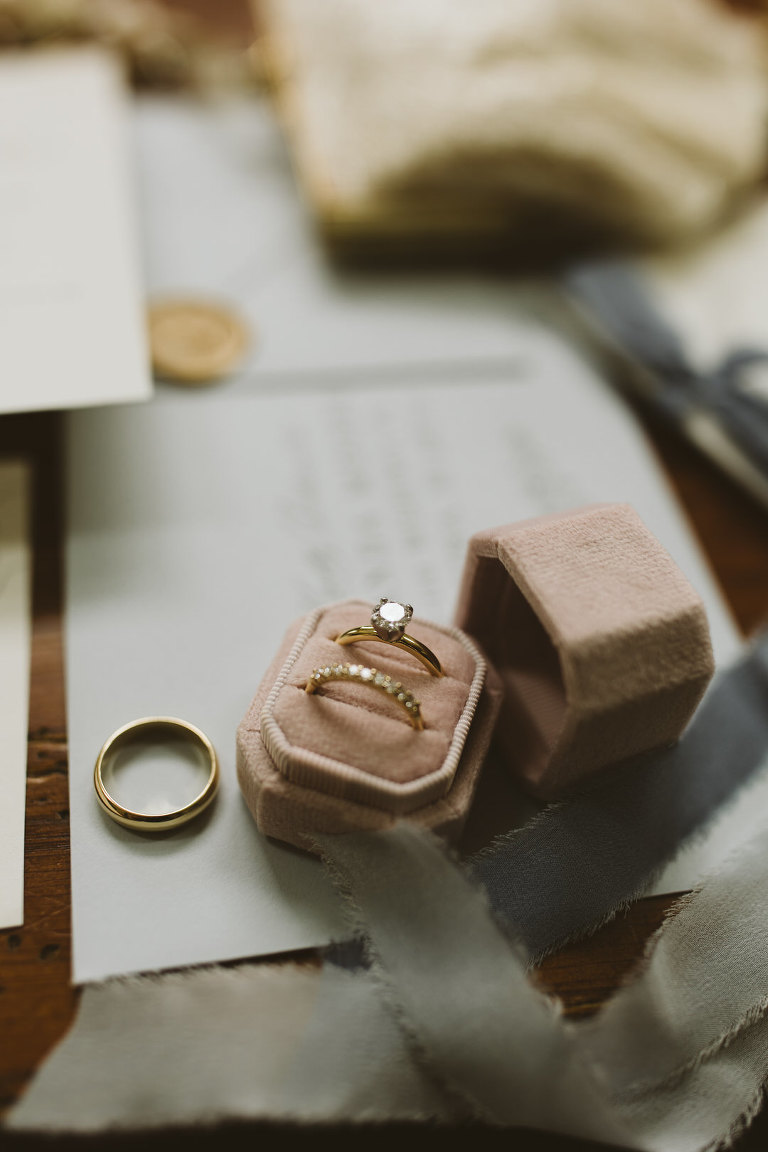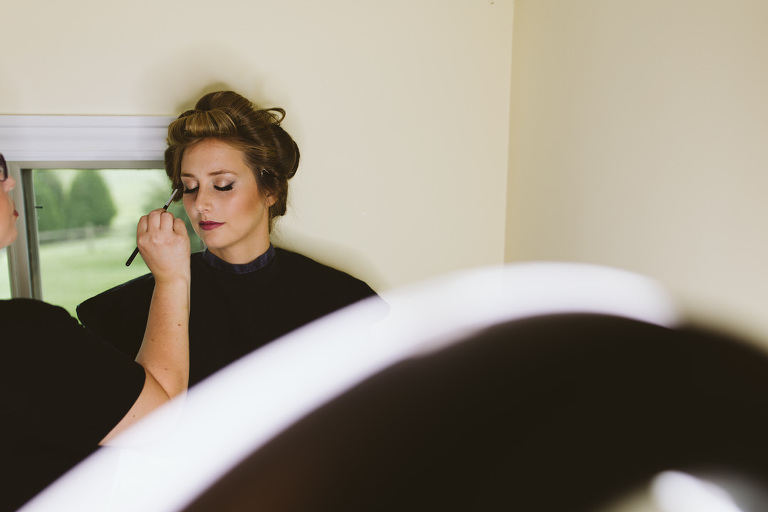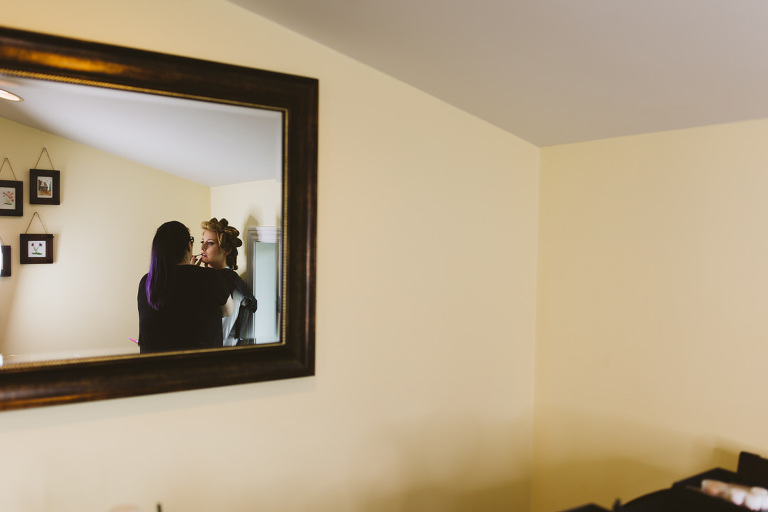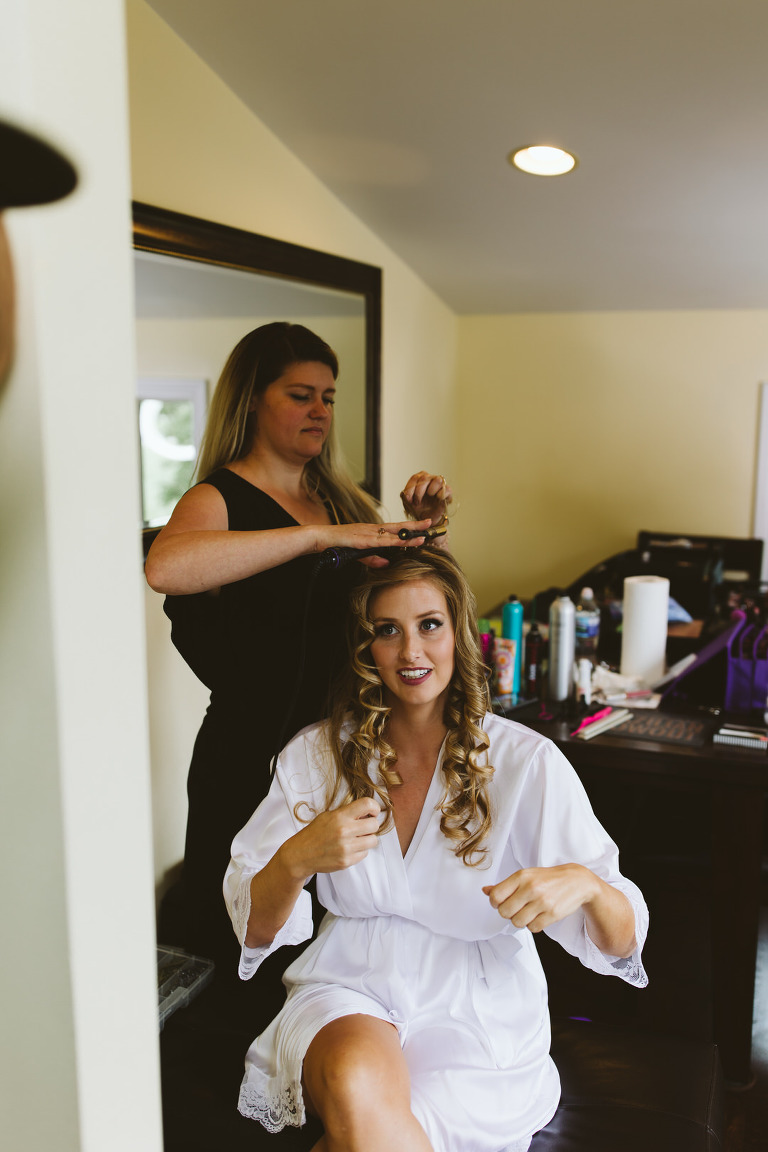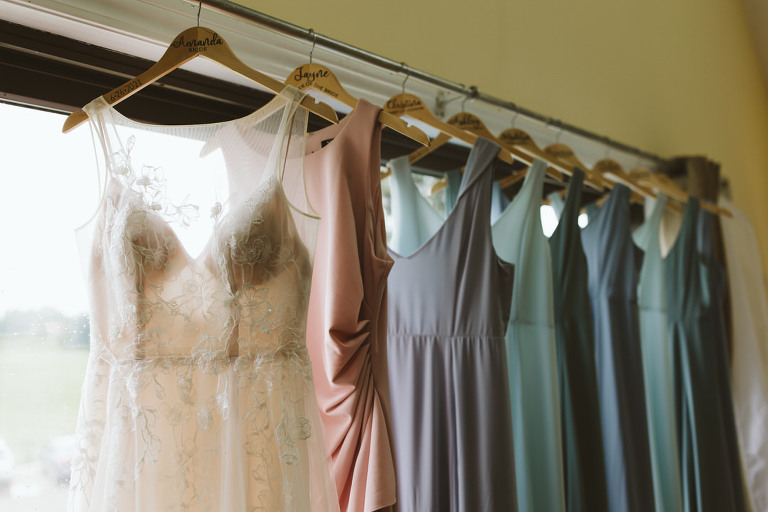 After we had gotten engaged I decided to fly home over Christmas Break to share the news with my family. During that trip, My sisters, mom, grandma, and I decided to do some light browsing of dresses to see what was out there, and I found it! I wanted something light, airy, and comfortable. The dress has floral appliques which went well with the orchard vibe, and the inside has super soft satin! The best part was it was on super sale, I couldn't pass it up!
 It's a Melissa Sweet dress from David's Bridal, ivory with a "cashmere" colored underskirt. With it, I wore dangly pearl earrings my mom got while on her honeymoon to Hawai'i, a pearl bracelet my parents got me as a wedding day gift, and a special perfume Casey had picked for me. Around my bouquet, I used a cutting from my Grandmother's dress as well as one of her broaches. My veil was made by my cousin.
My bridesmaids wore 3 different blue/green tones of the Jenn Maxi dress from the site Show Me Your Mumu. With so many bridesmaids I loved the idea of breaking up the big wall of color. These colors also gave a relaxed ocean vibe, which I loved.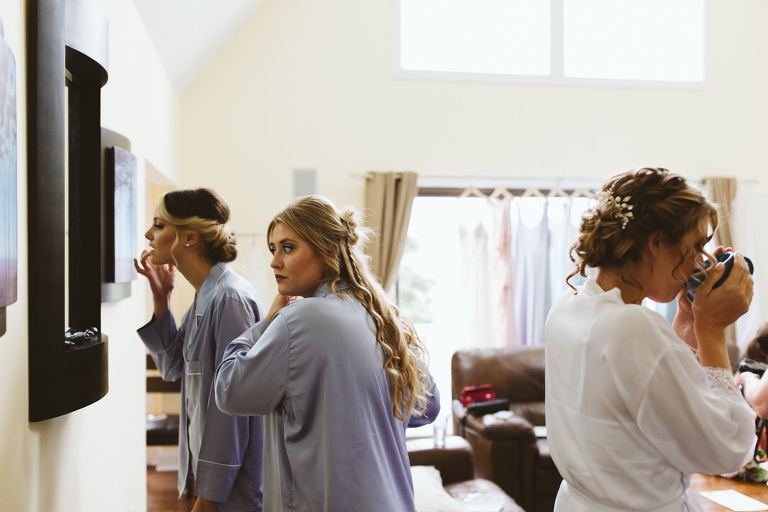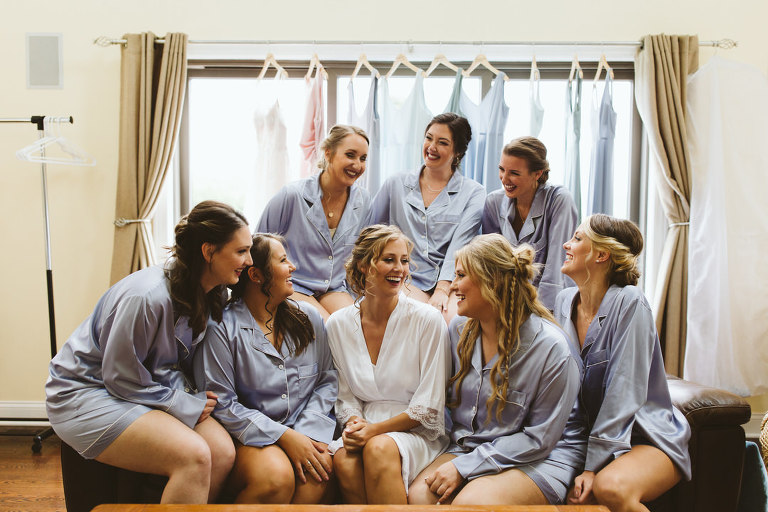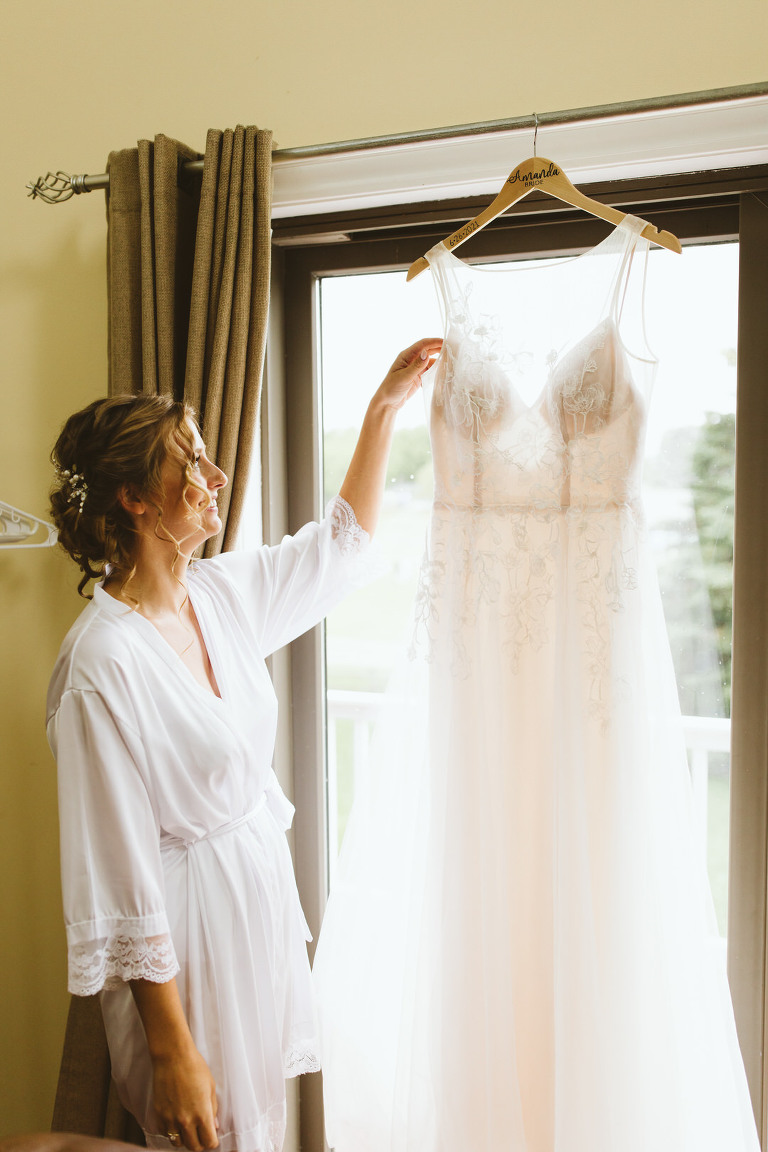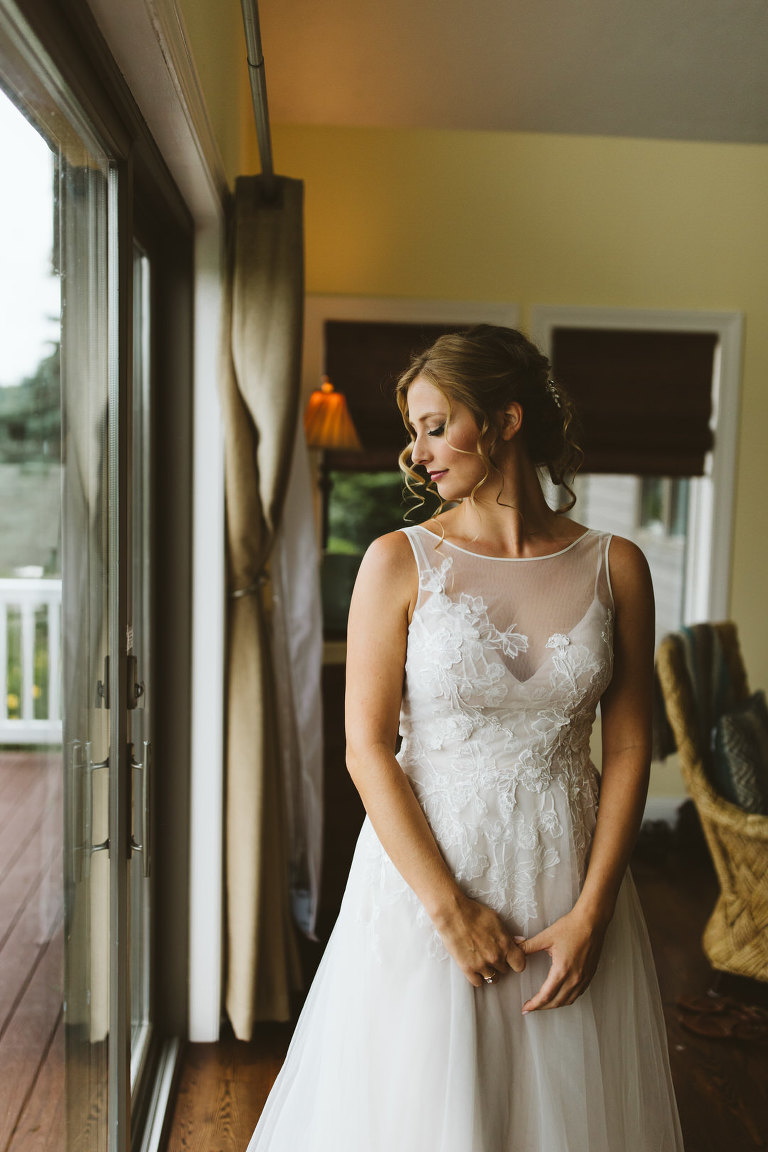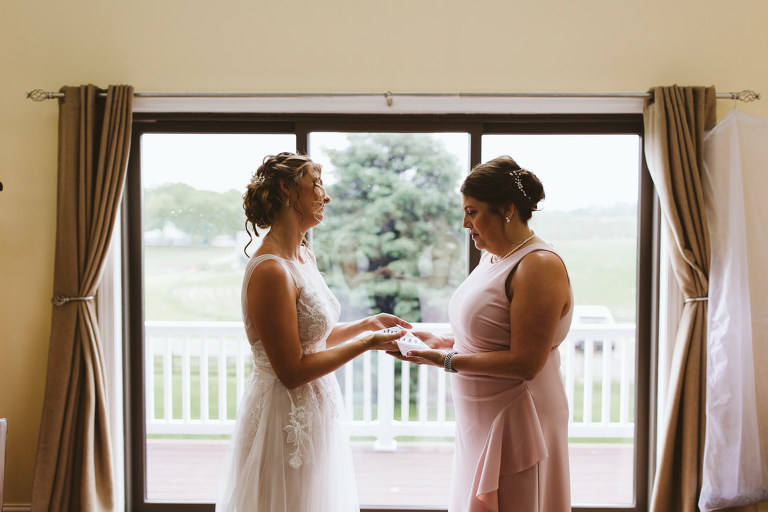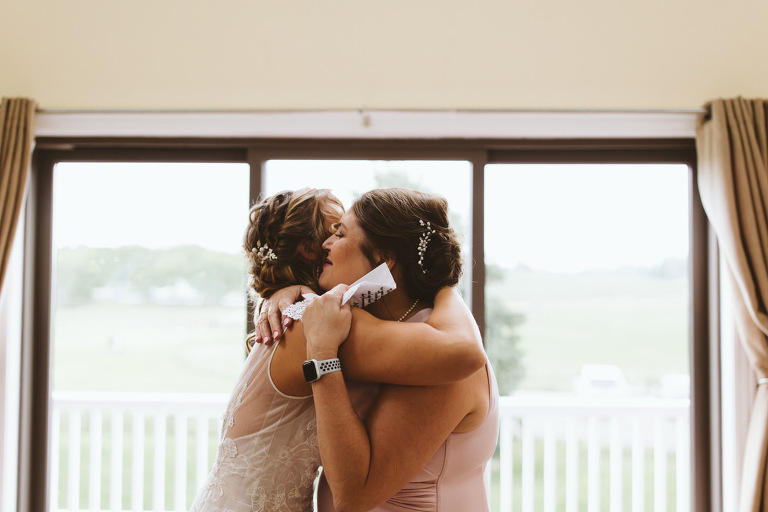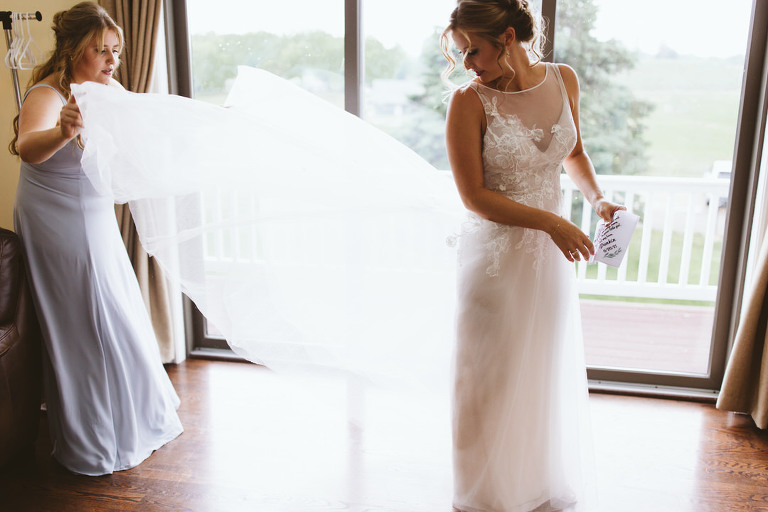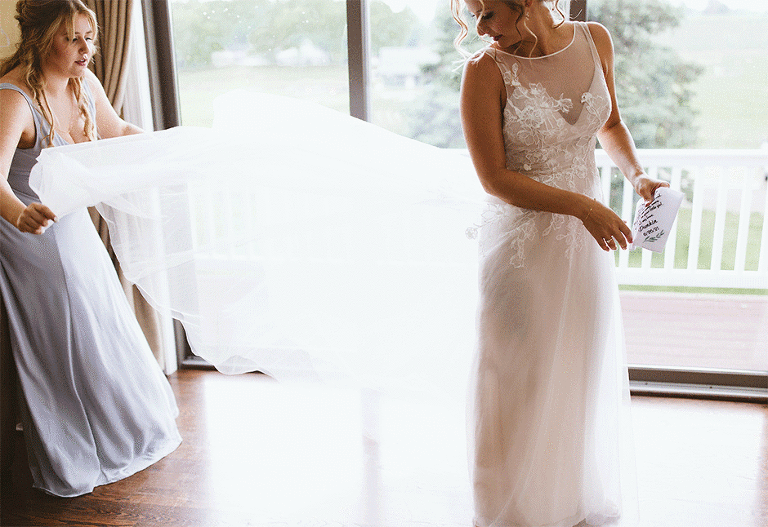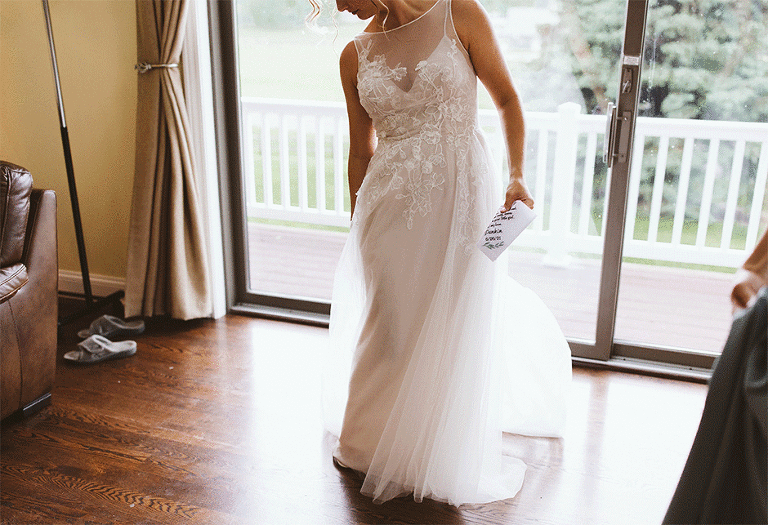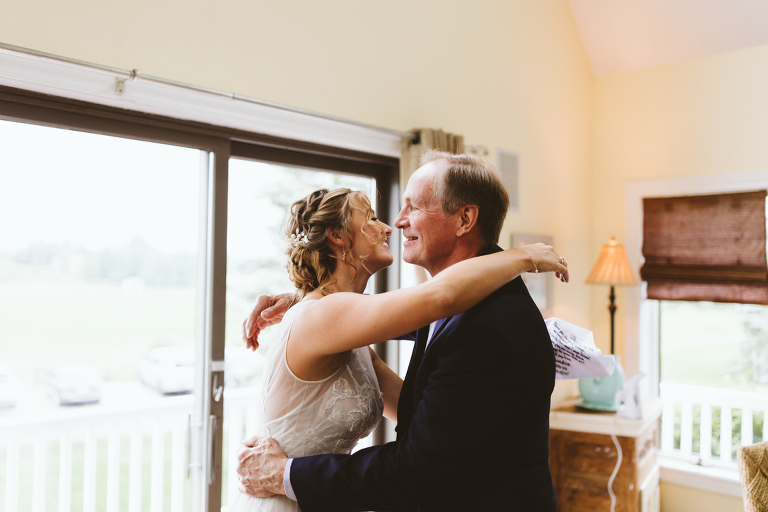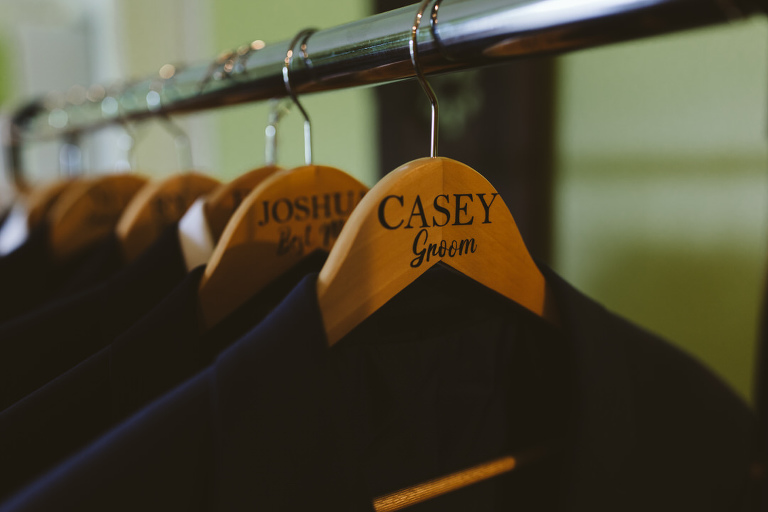 This was Casey's very first suit that he has owned, so he wanted it to be something that looked sharp, fit his personality, but was also something he could use for grad school interviews. He went with a blue Jos A Bank 1905 collection suit and I chose a champagne bow tie from the tie bar to go with the undertones of my dress.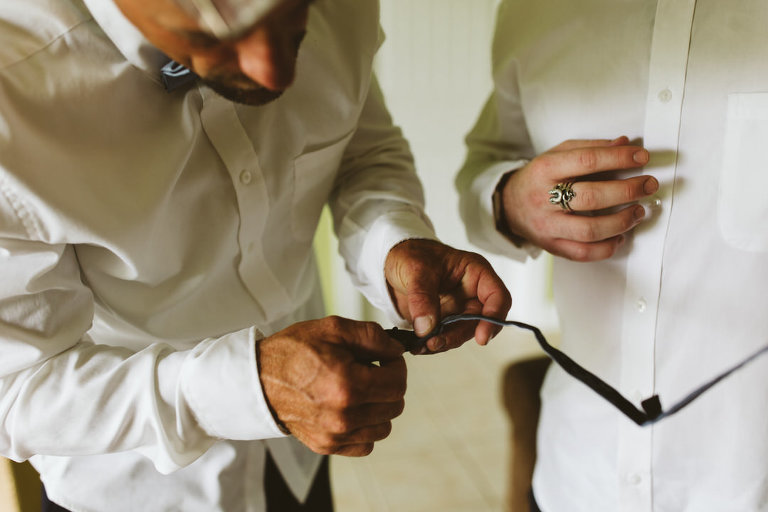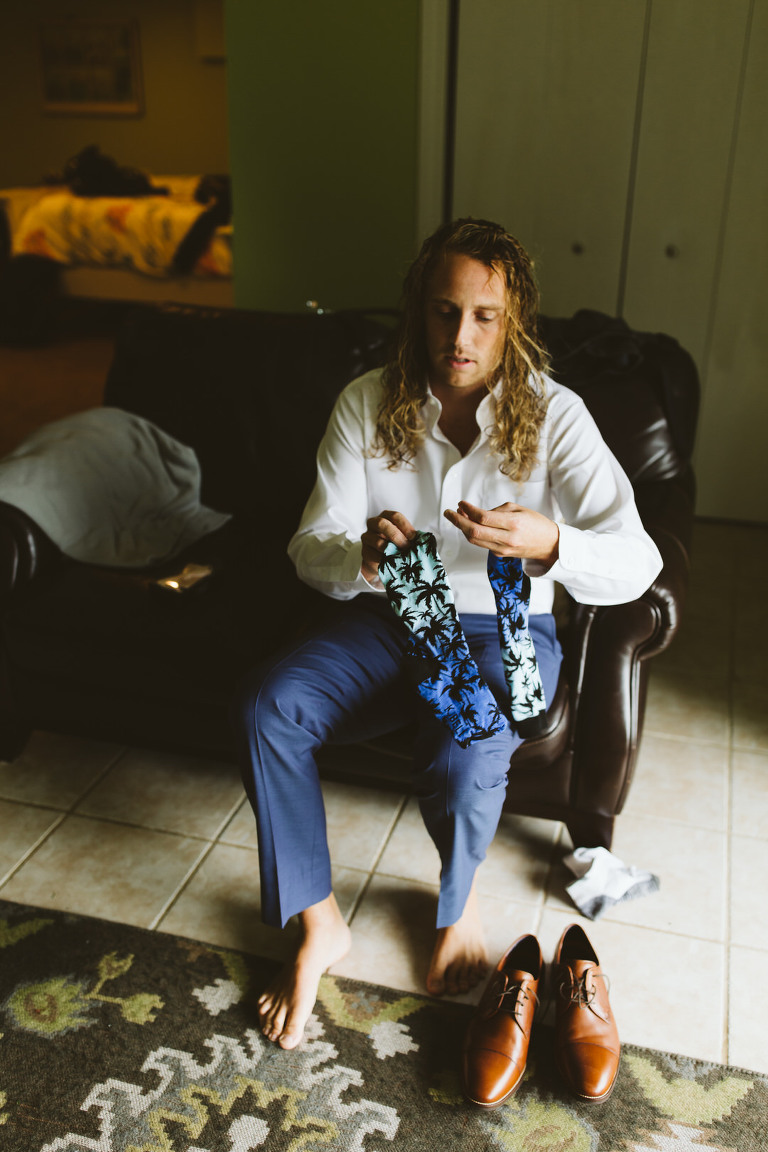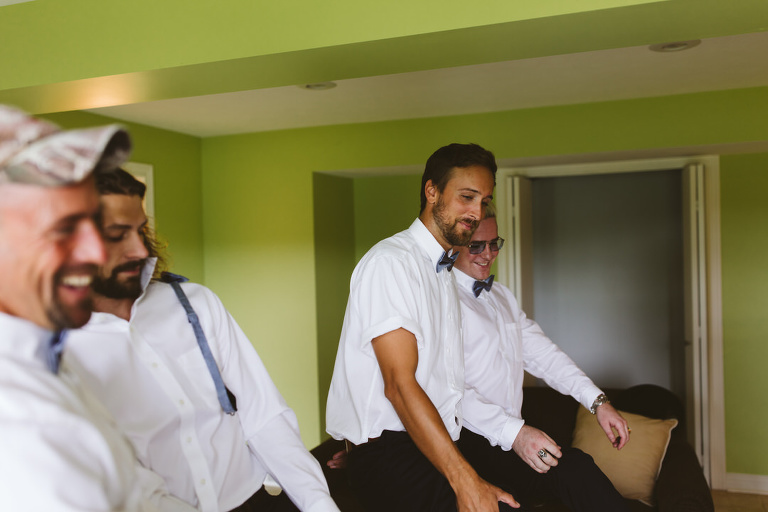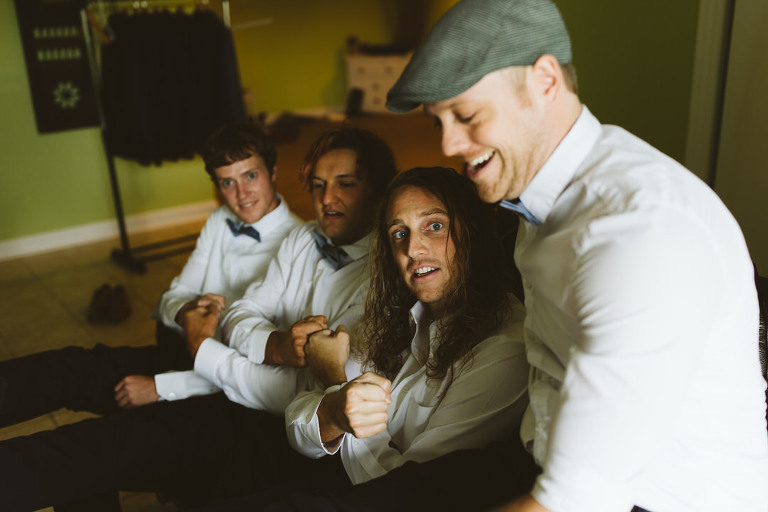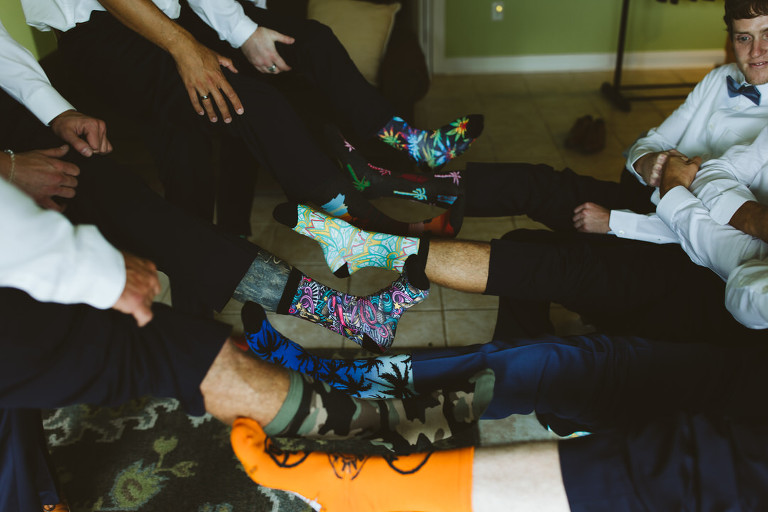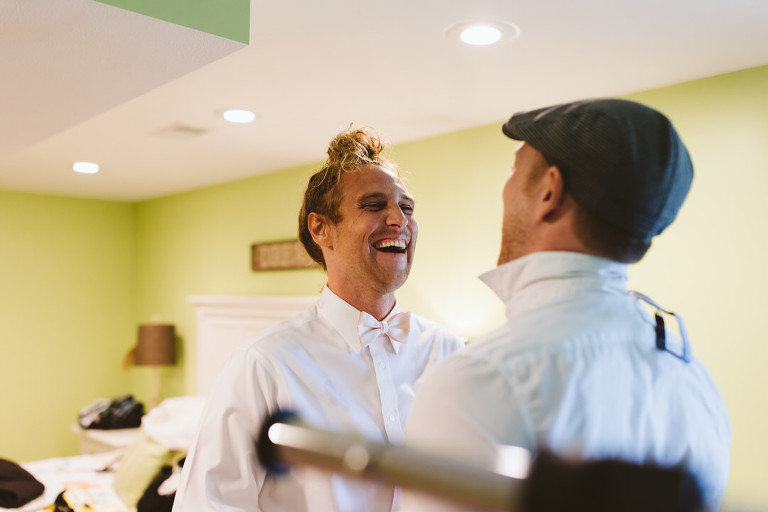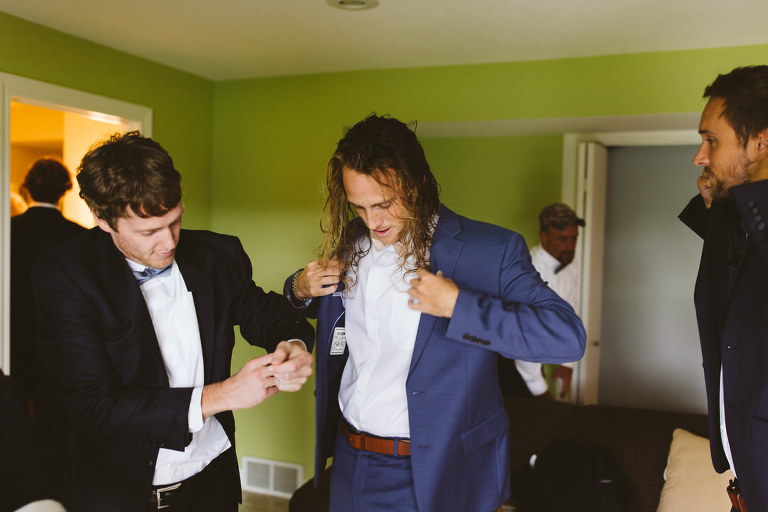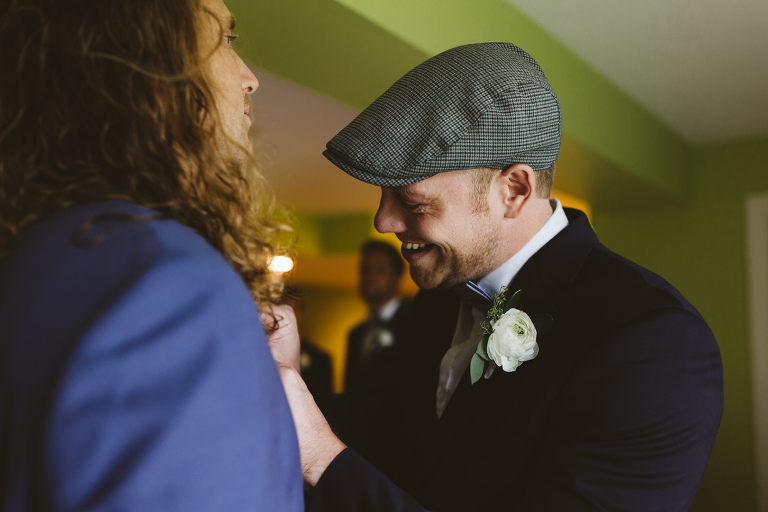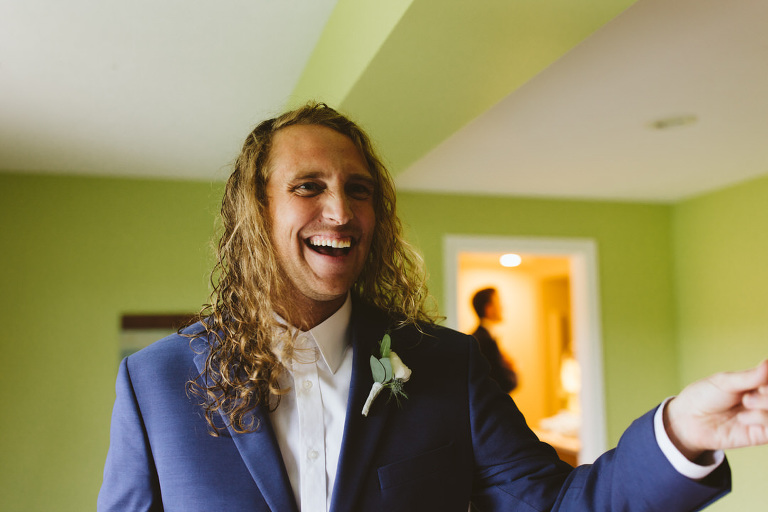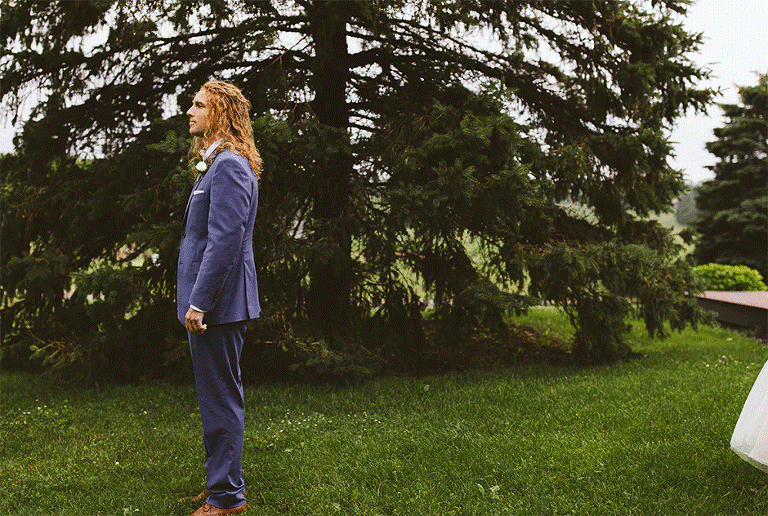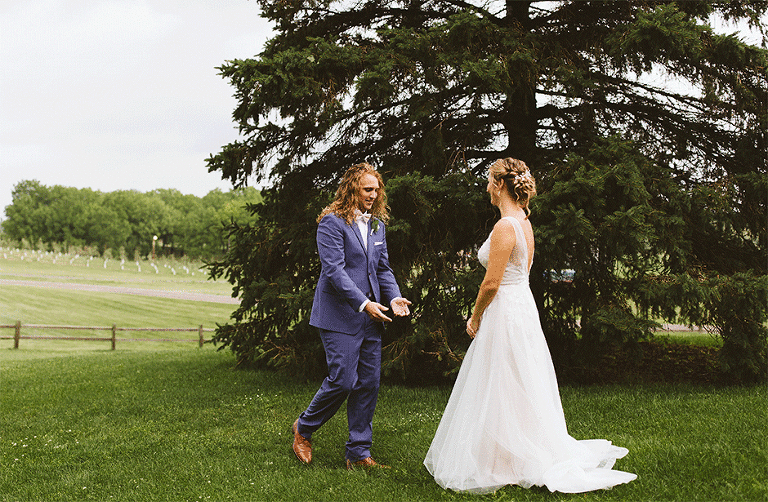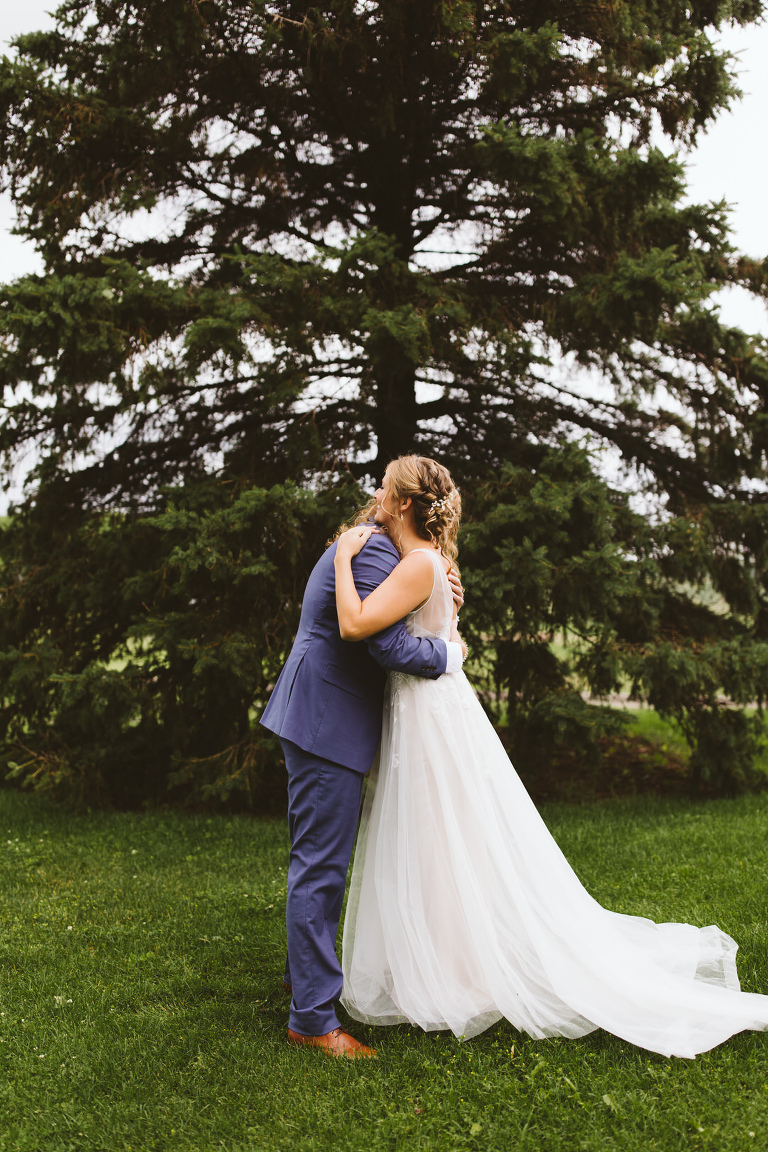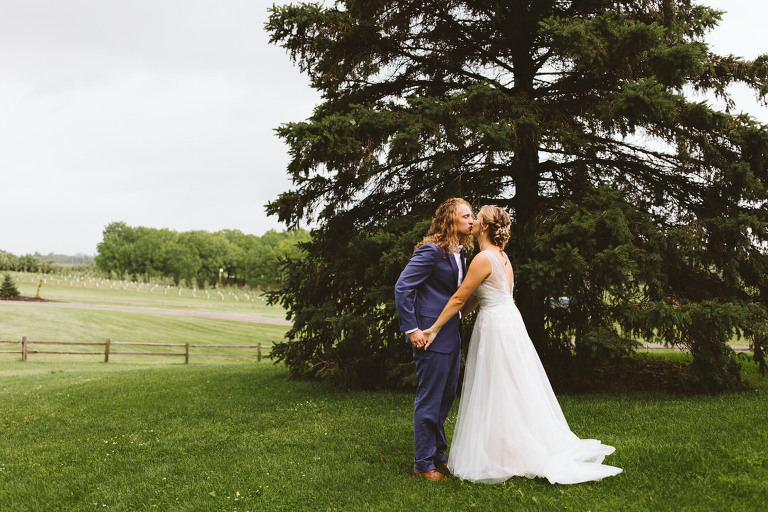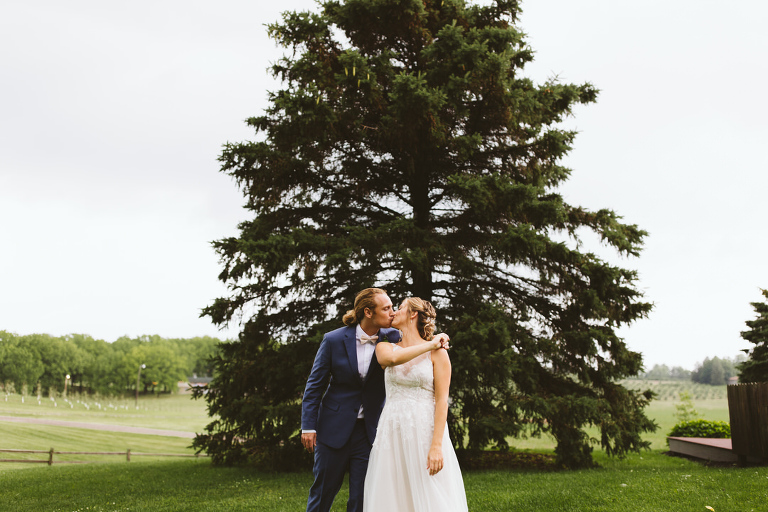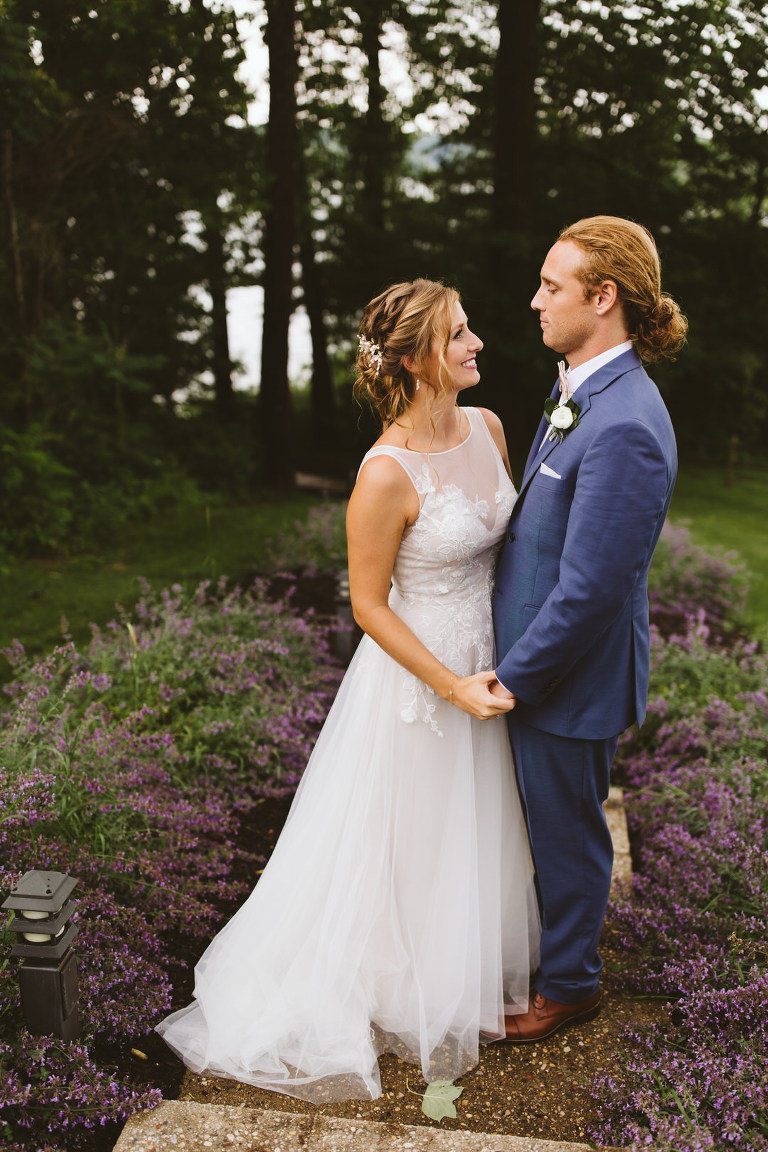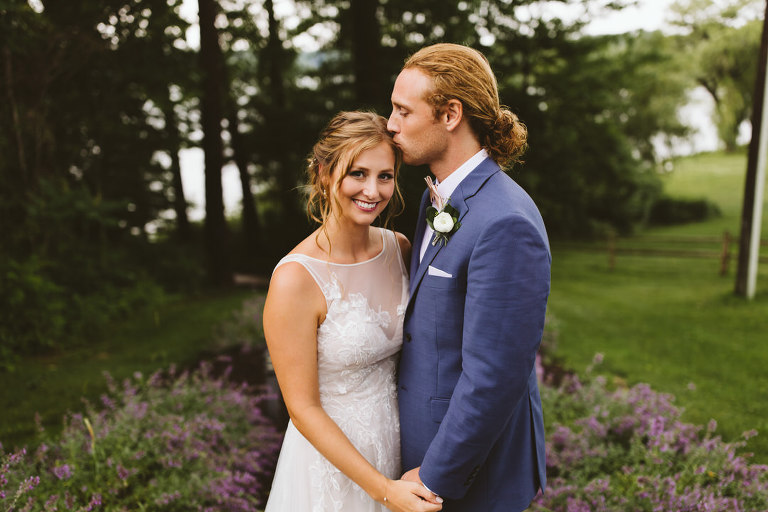 Venue 
We wanted a venue that really spoke to us; somewhere outdoors with trees and lots of space. We both had grown up apple picking over at Crane's Orchards but hadn't really thought of it as a wedding venue until I saw it in some bridal magazine. We loved all the tall rows of walnut trees and how the venue felt secluded without being too far in the middle of nowhere. Crane's also only does one wedding a weekend so we had full access days before the wedding, which was very helpful with how DIY our wedding was!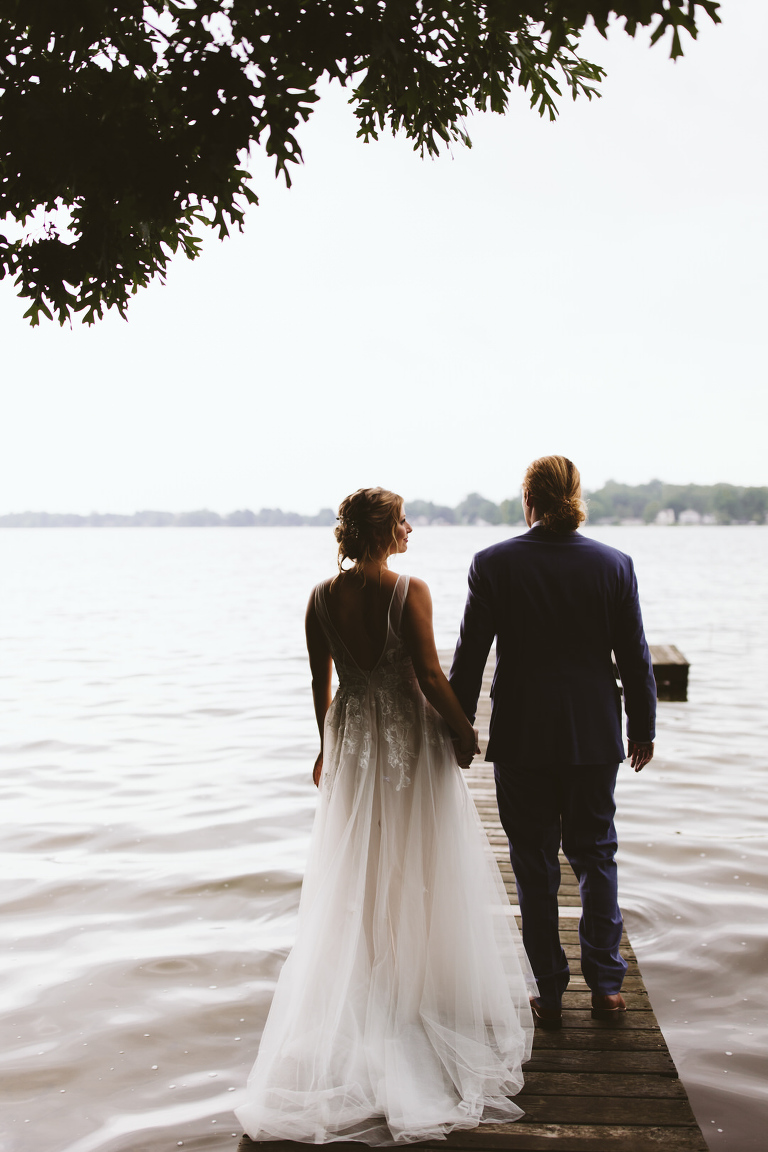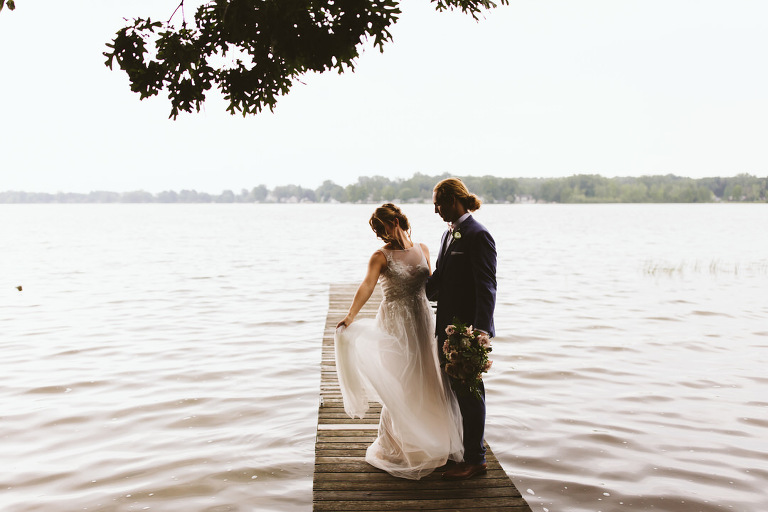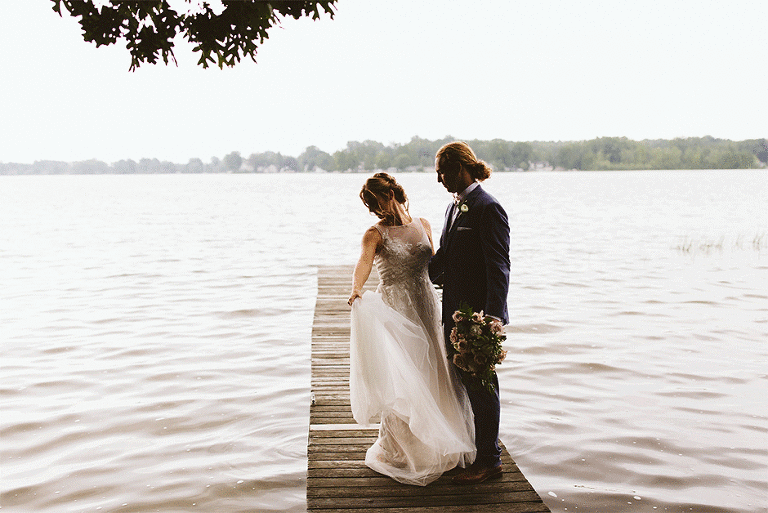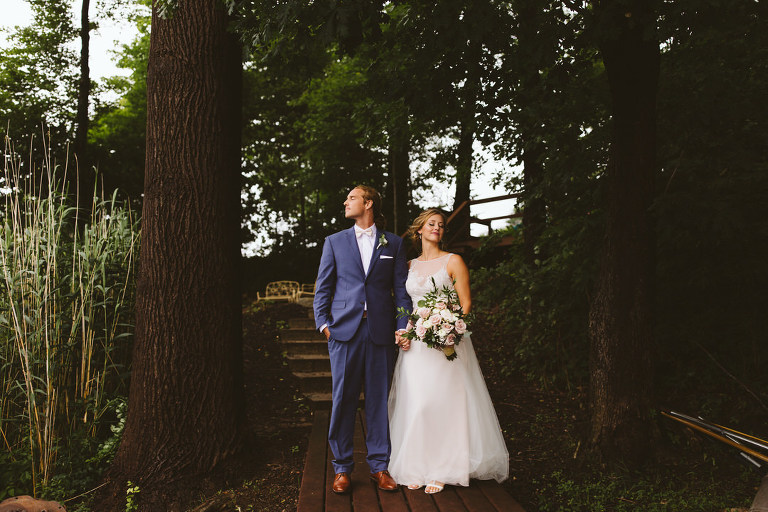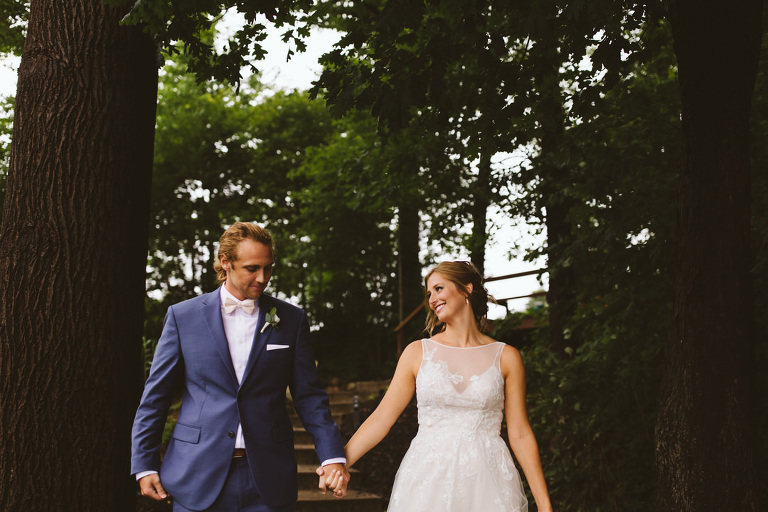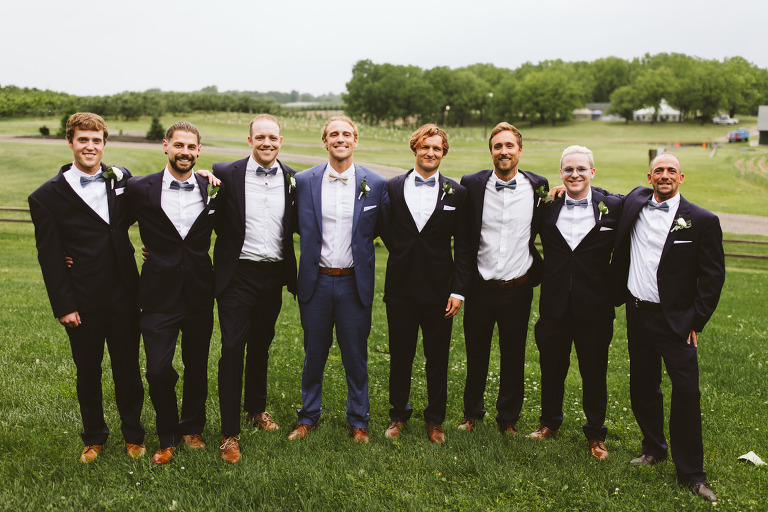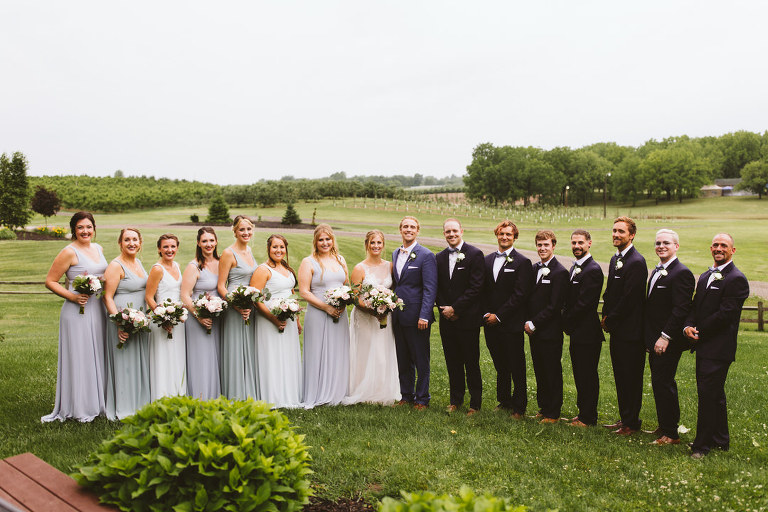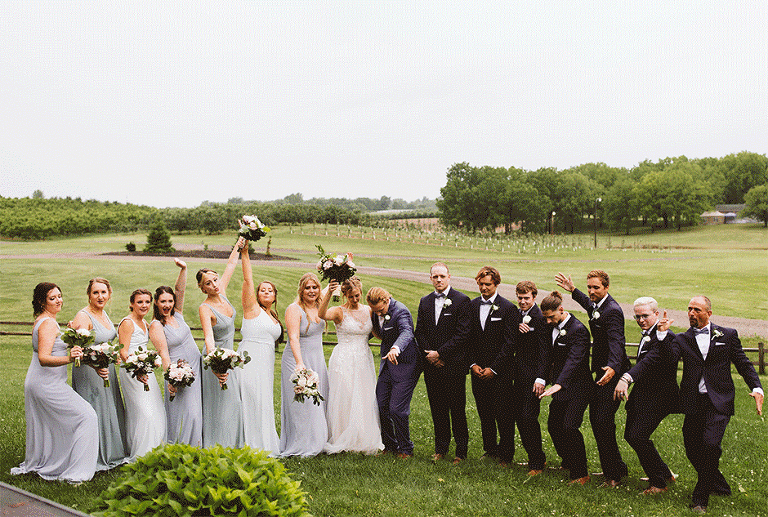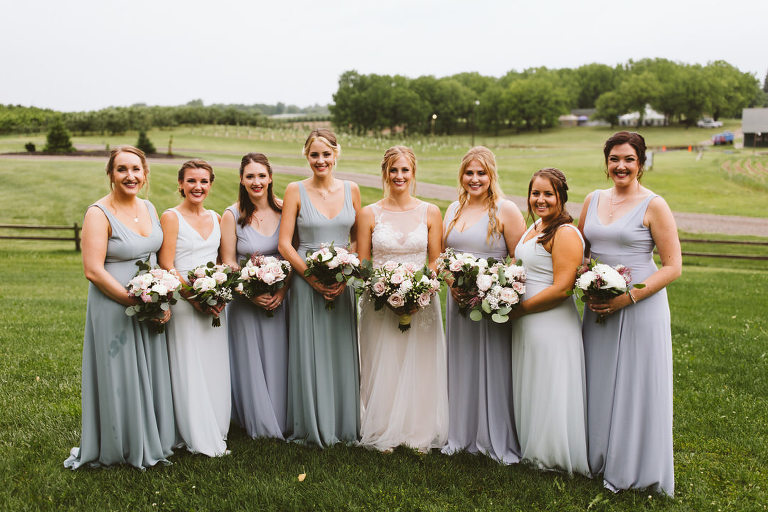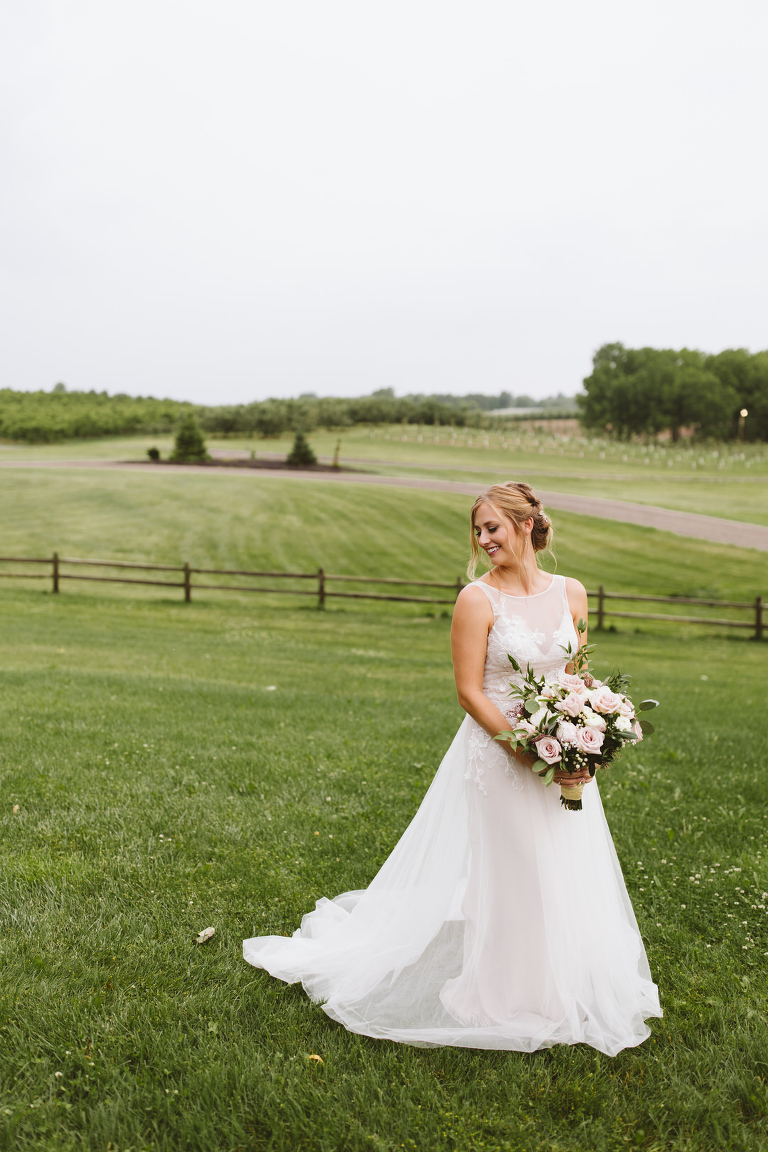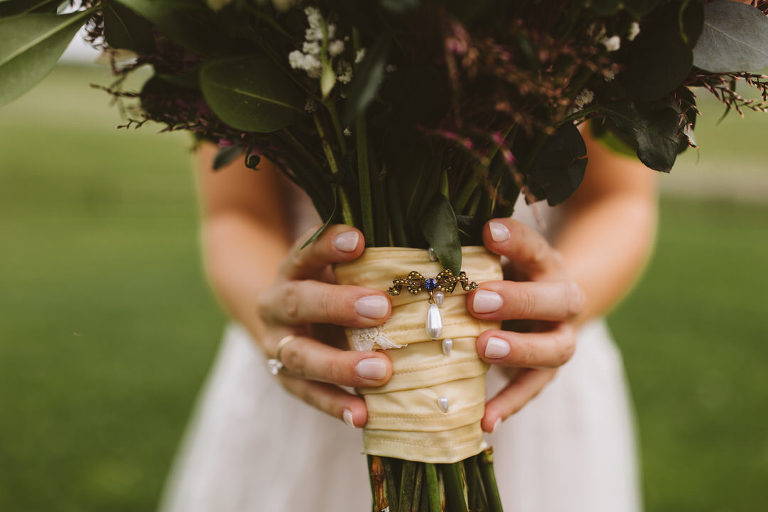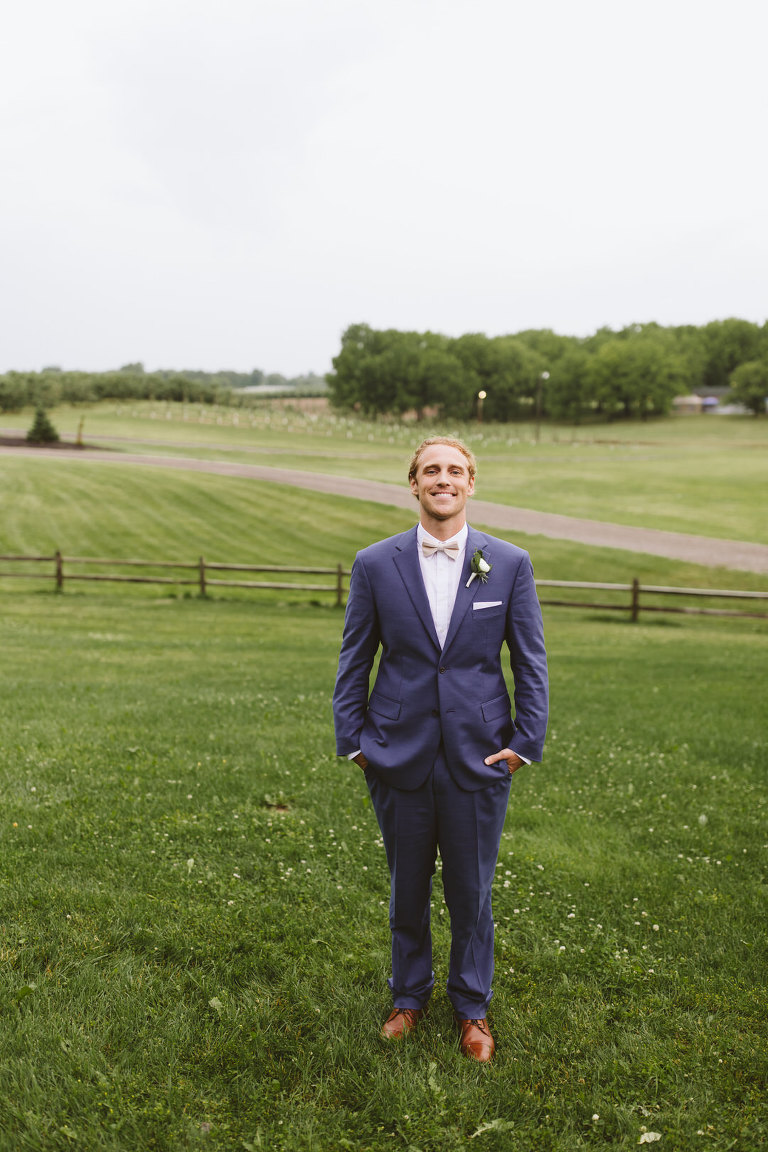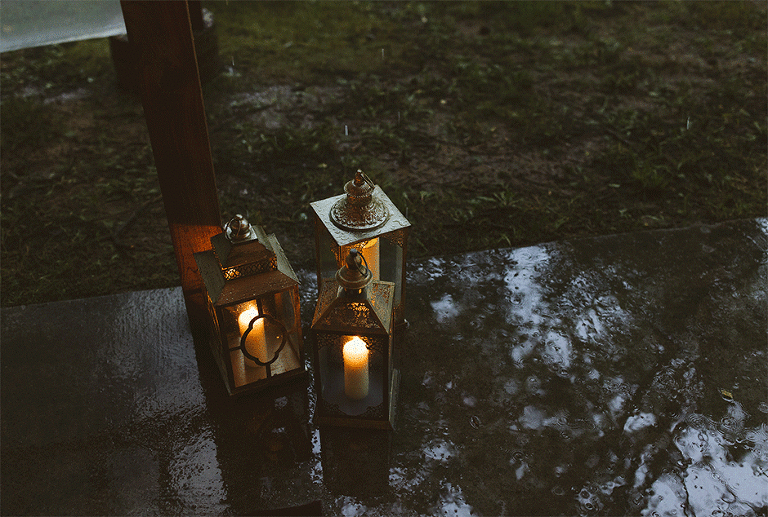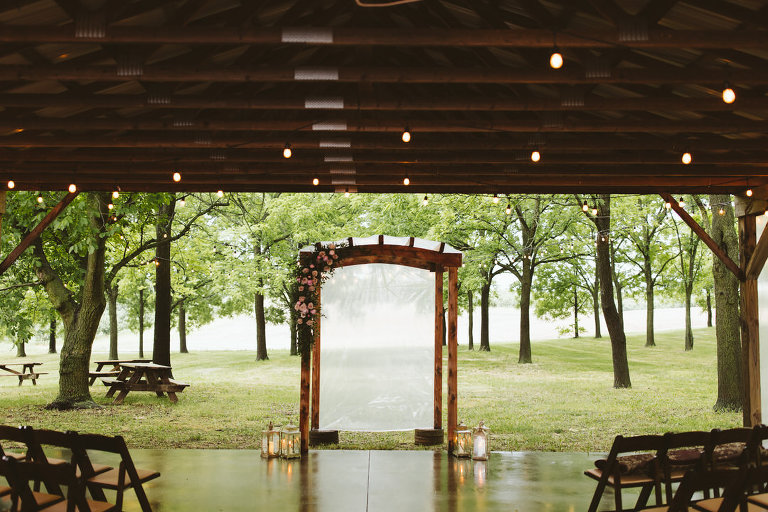 We wanted the ceremony space to be very soft and romantic with lots of candles and lanterns. Amanda's dad built the pergola we stood in front of as well as the doors that I walked through. The ceremony was originally planned to be in the far most row of trees, but with the rain, we changed the plan and had it in the pavillions, which actually made it more intimate!
We wanted to add a bit of fun for the cocktail hour/reception! The bar area was our ode to Hawai'i with a surfboard "chandelier" and we hand-made 4-foot tall "LOVE" marquee letters for the dance floor.
The dining tent was also meant to have more of a soft romantic vibe. We went with loose greenery and tons of pillar candles for the table decorations. We also found awesome gold flatware, which really popped with the dusty blue napkins! On our sweetheart table, we used candlesticks that were used at Amanda's grandparents' wedding, which was very special.
Our paper was very special. We worked with Amaryllis Paperie for the invitations, programs, and signs! Hayley custom-designed all the floral elements and illustrated the venue for our programs as well as a wedding day map sent with our invites!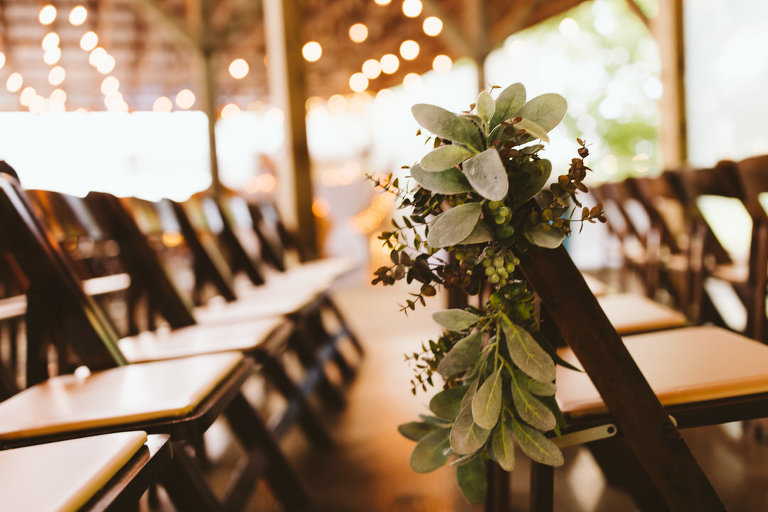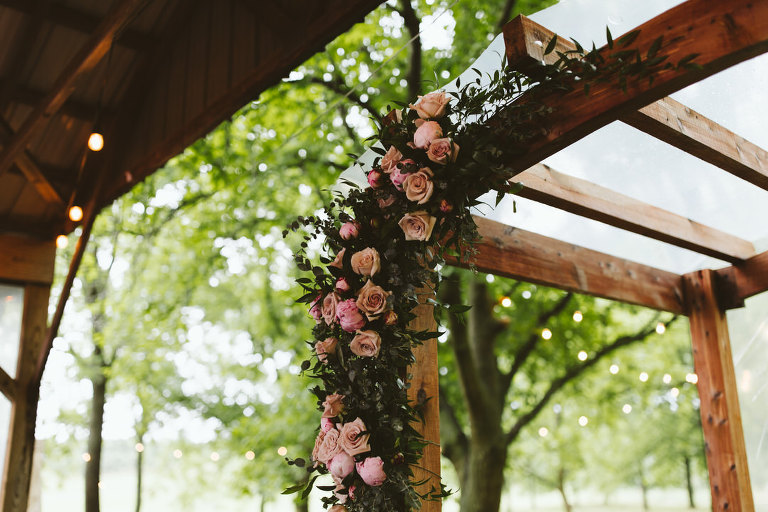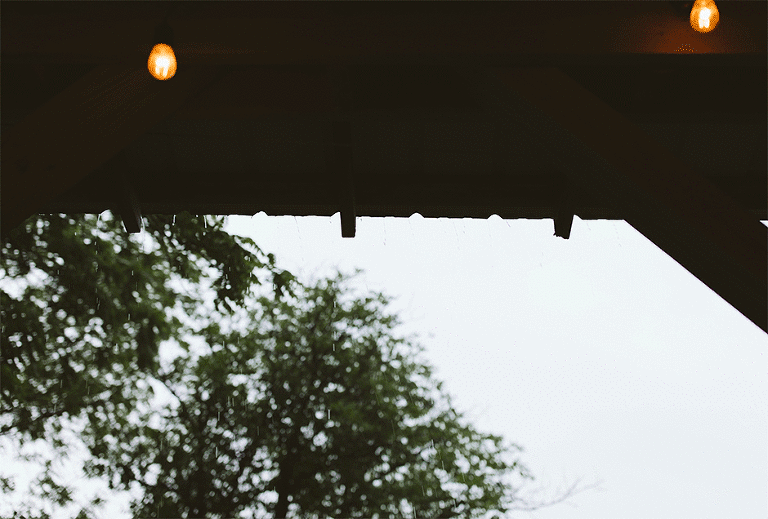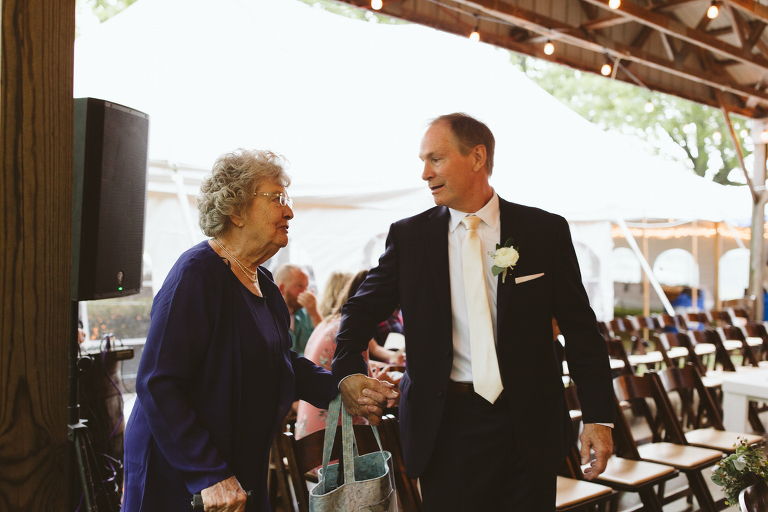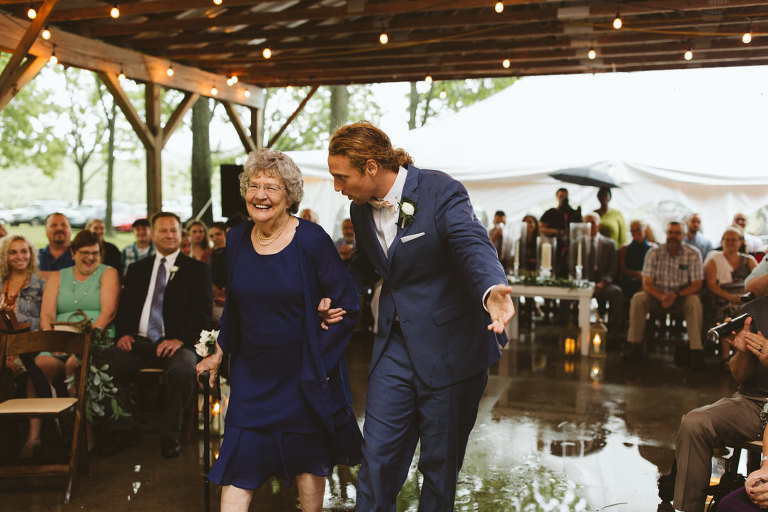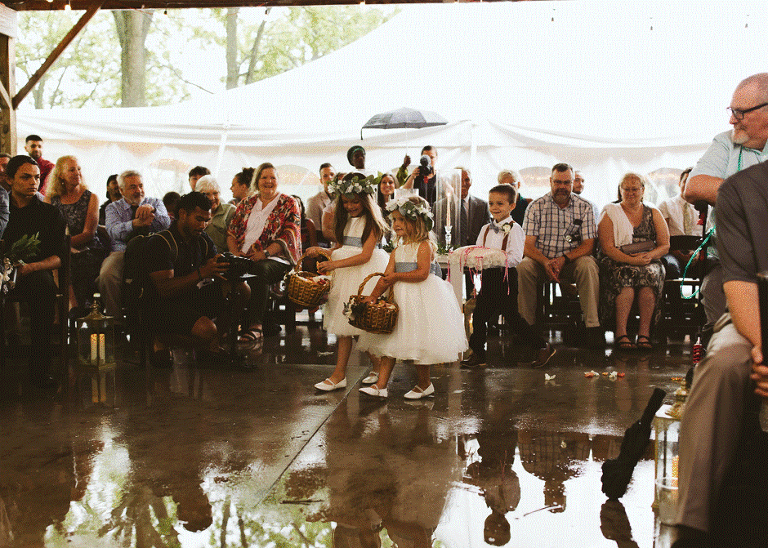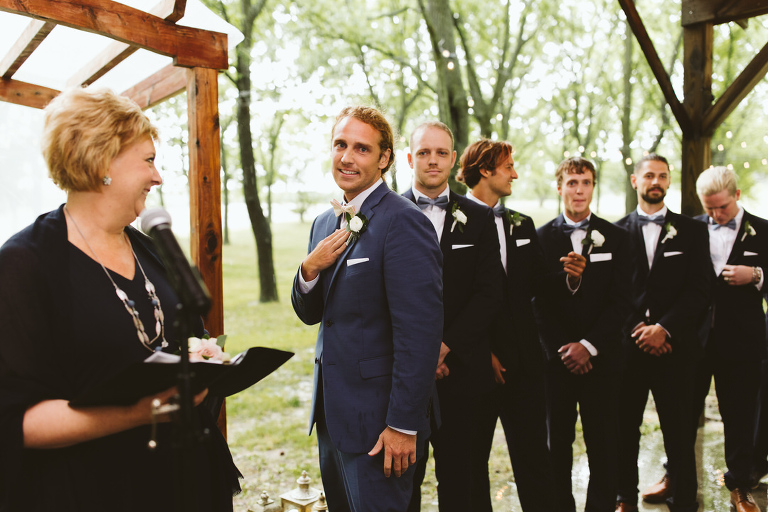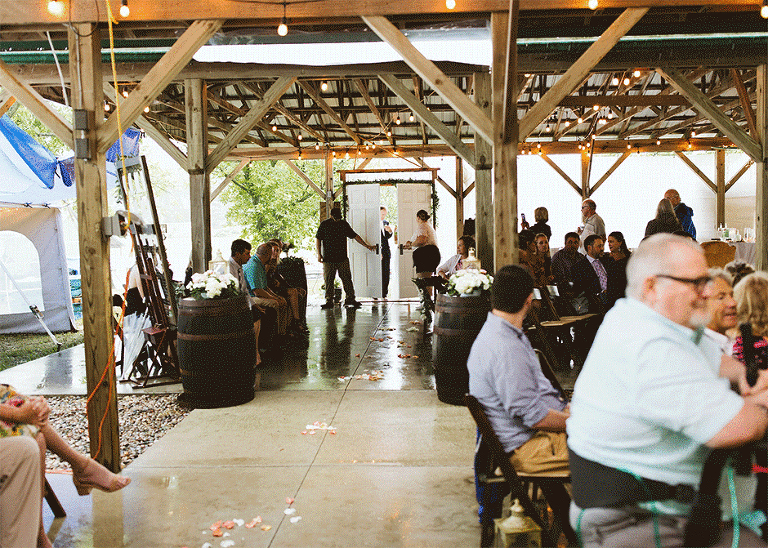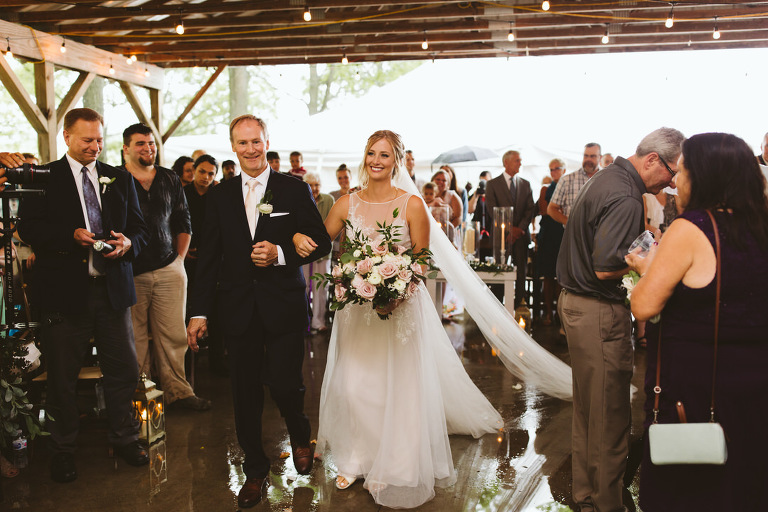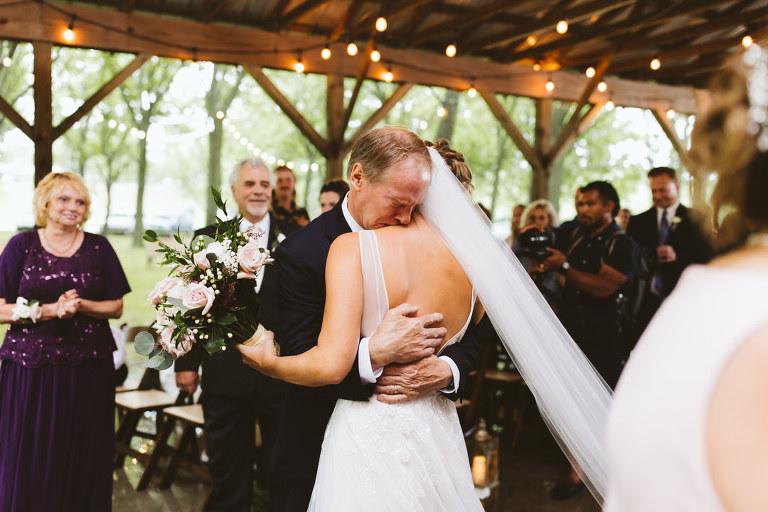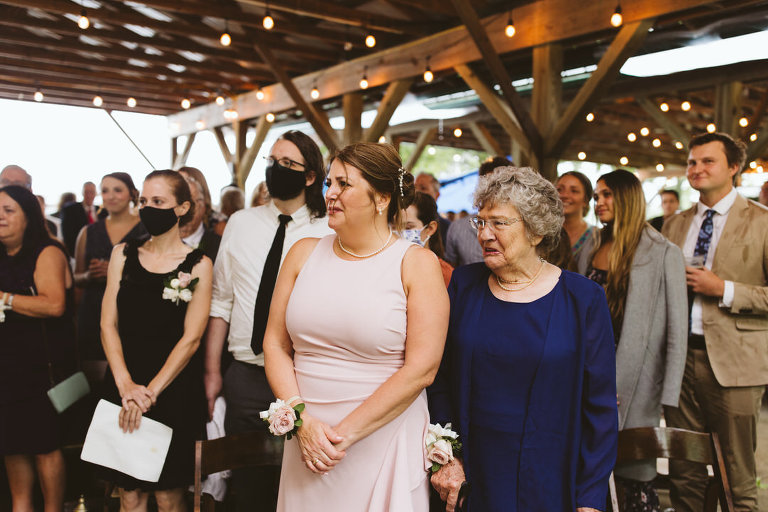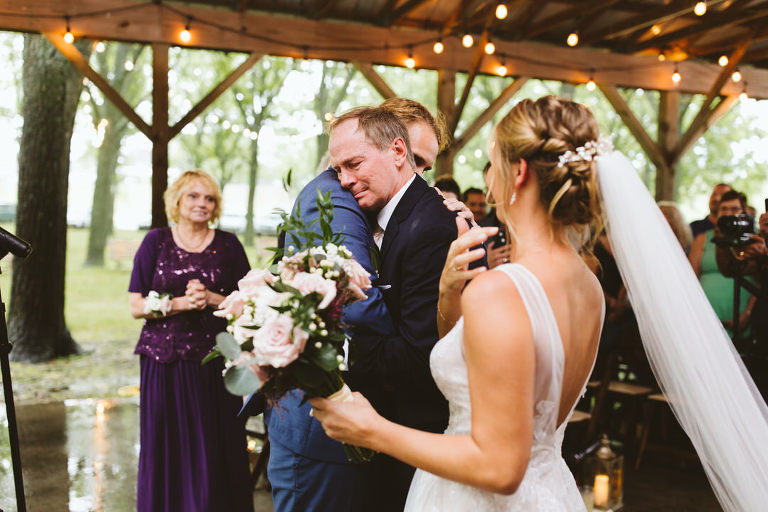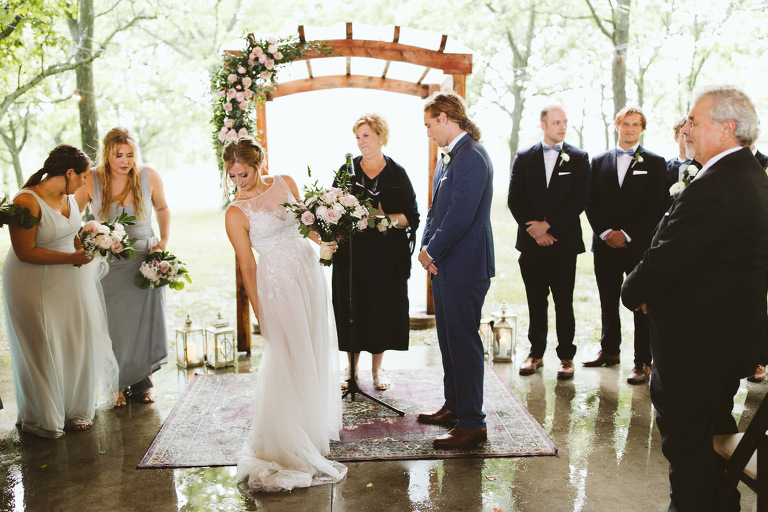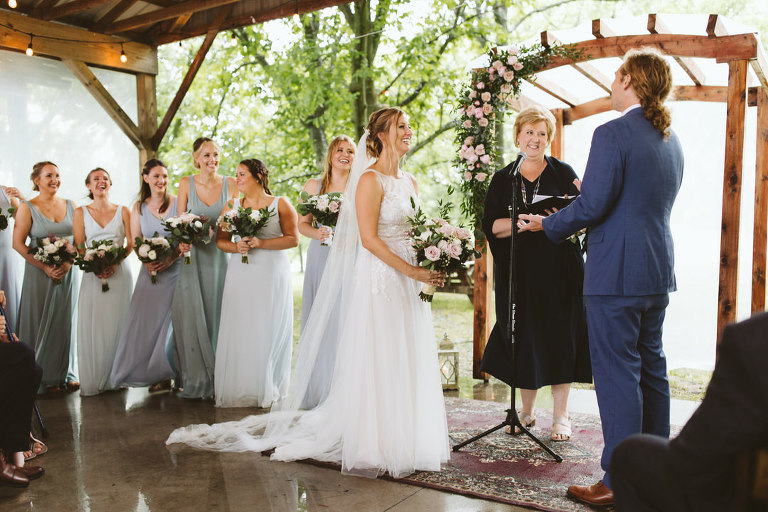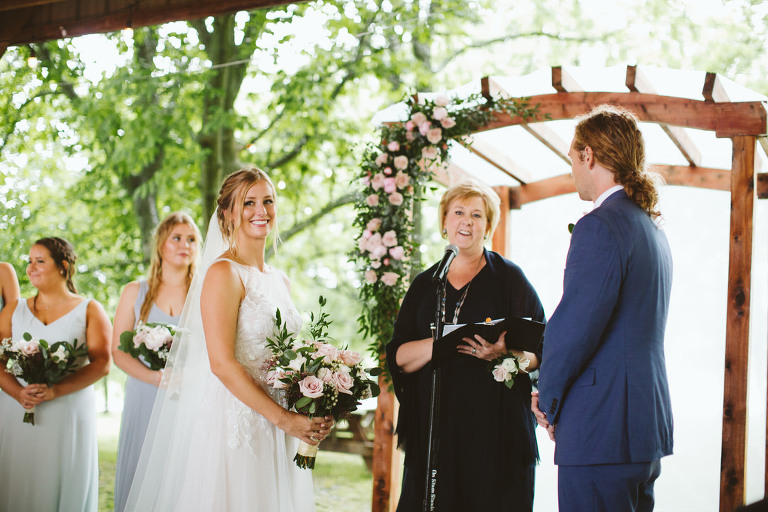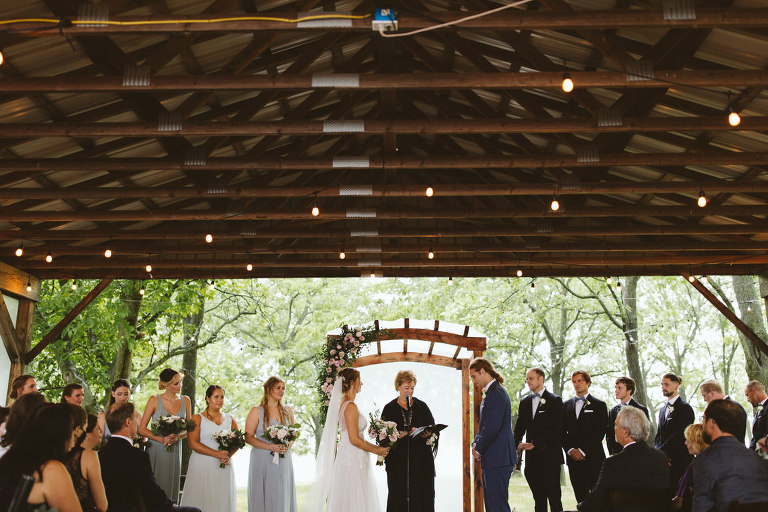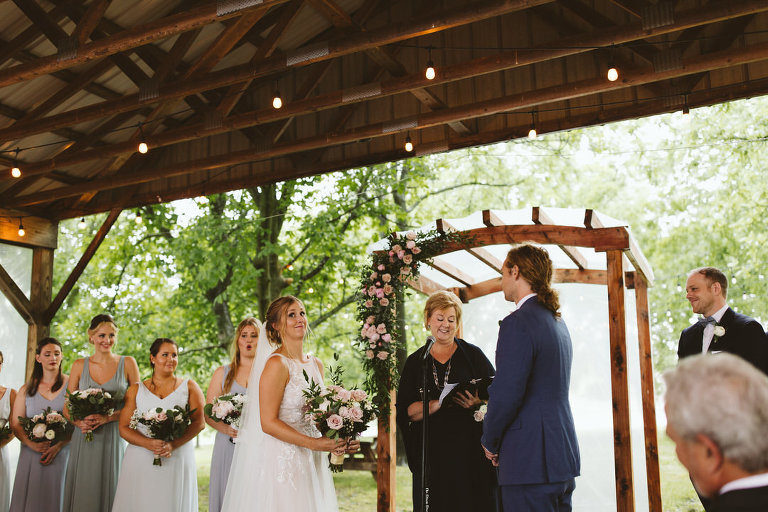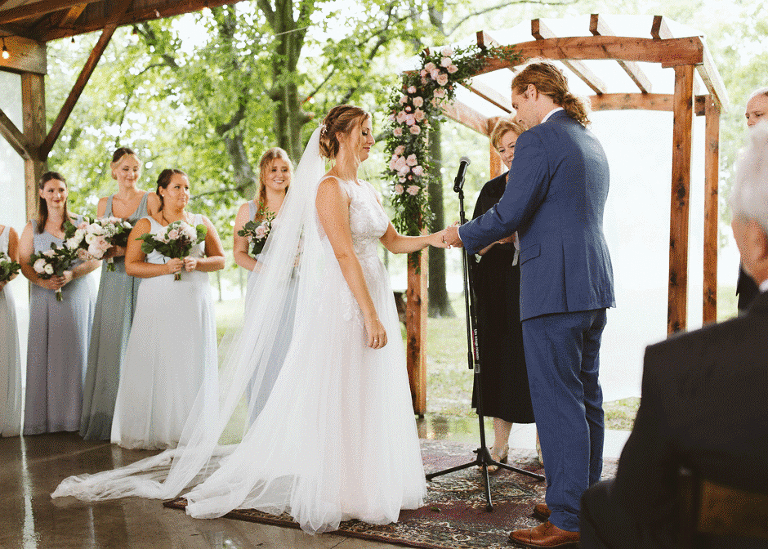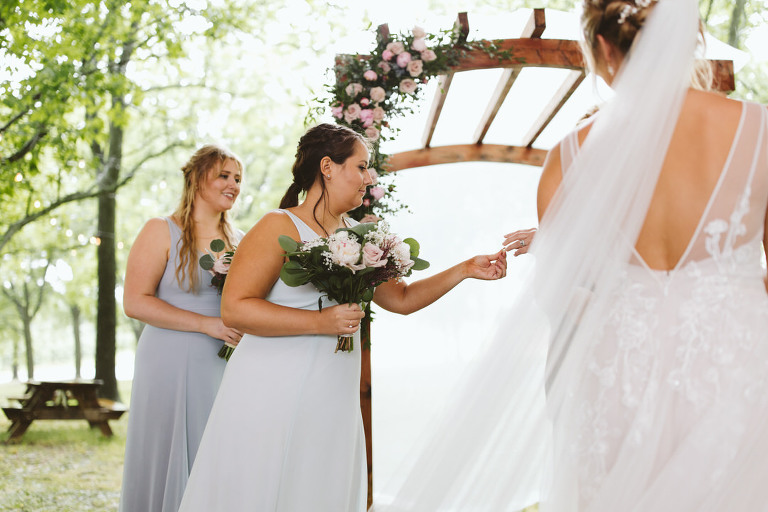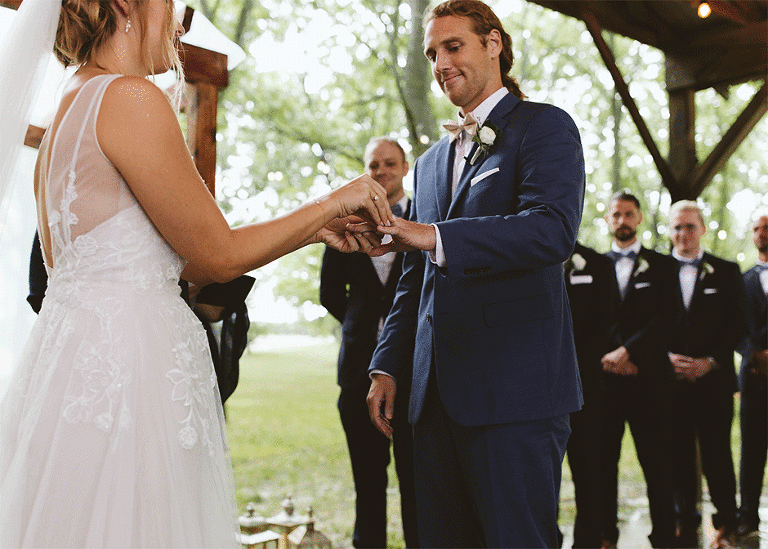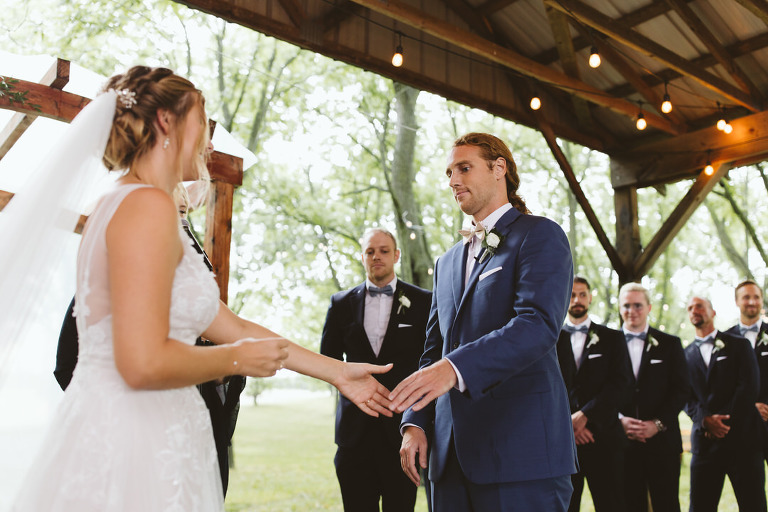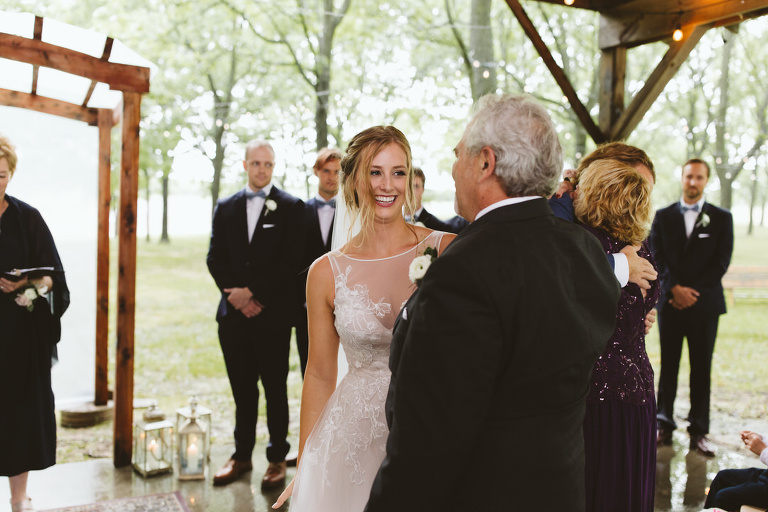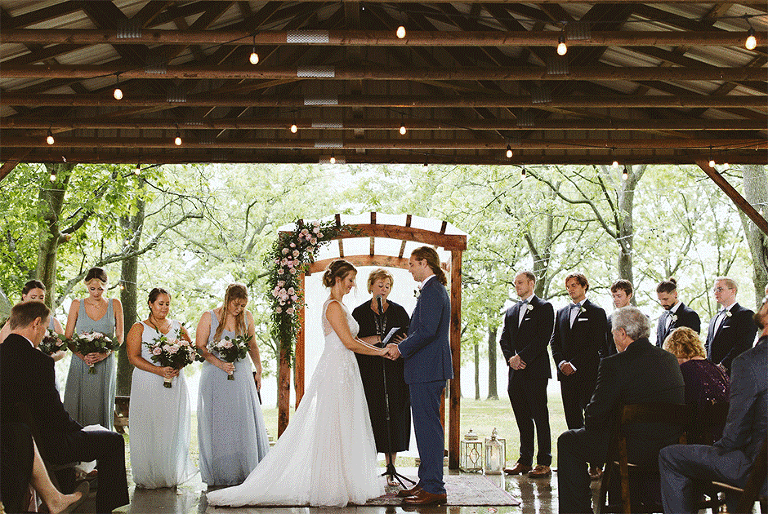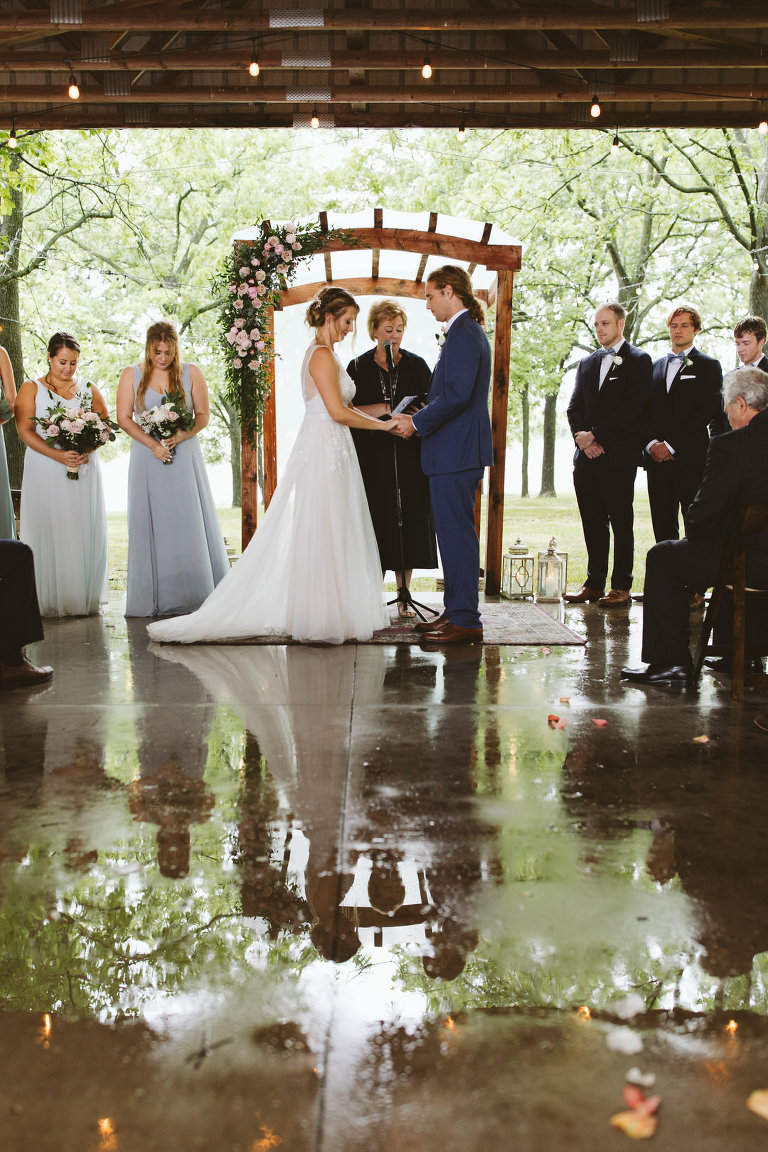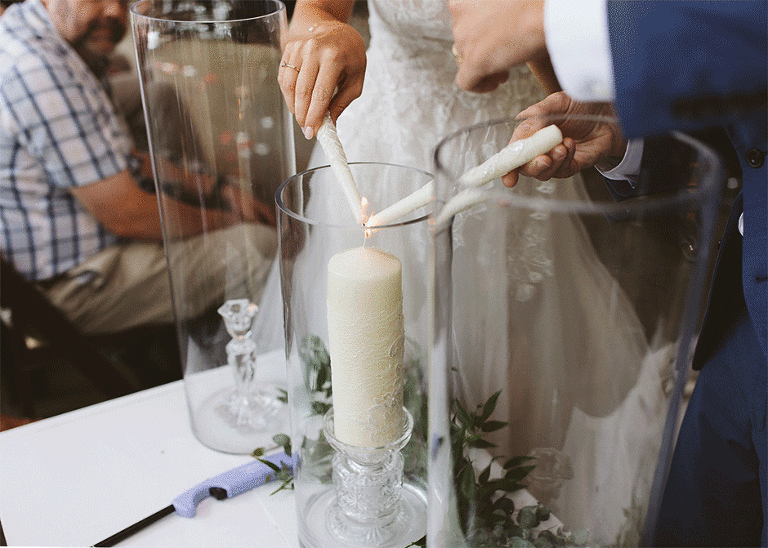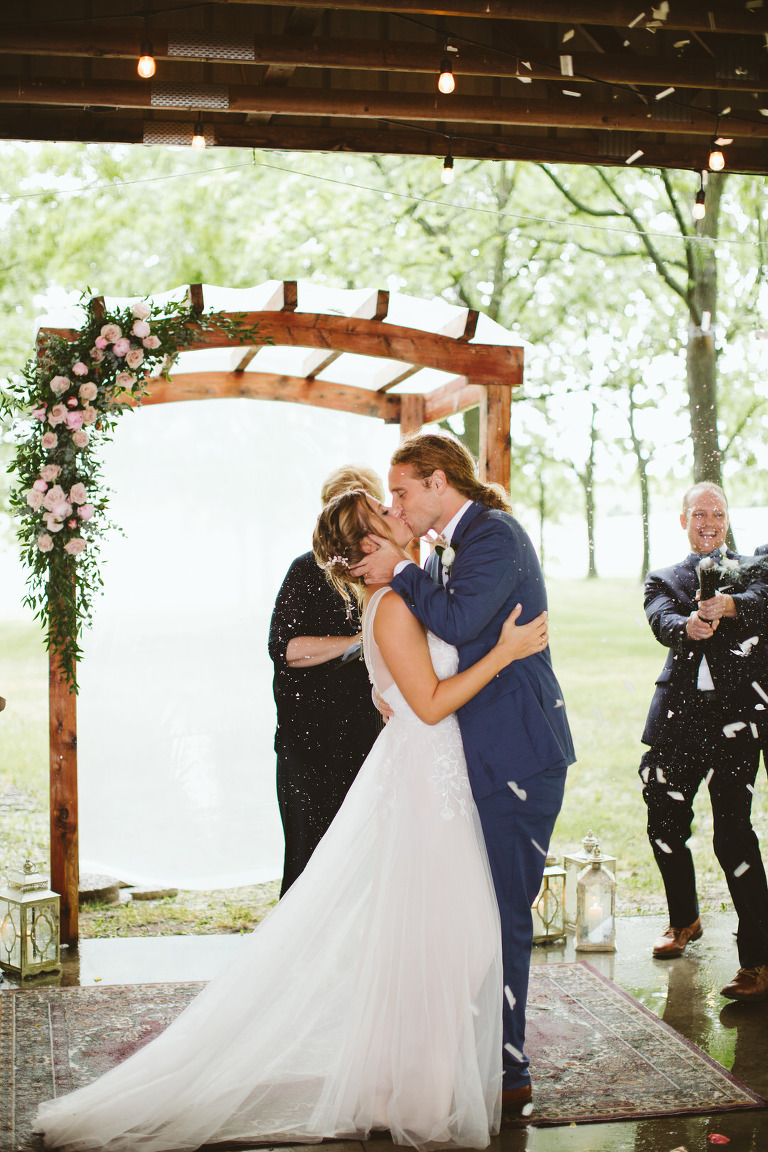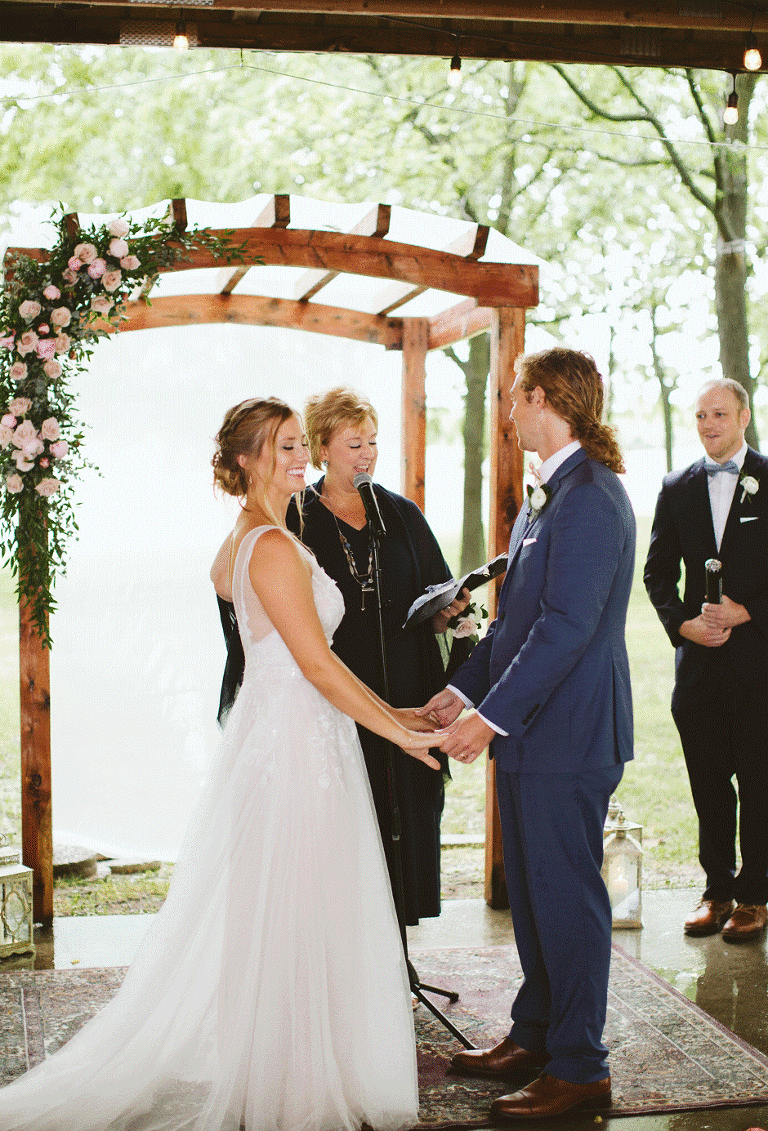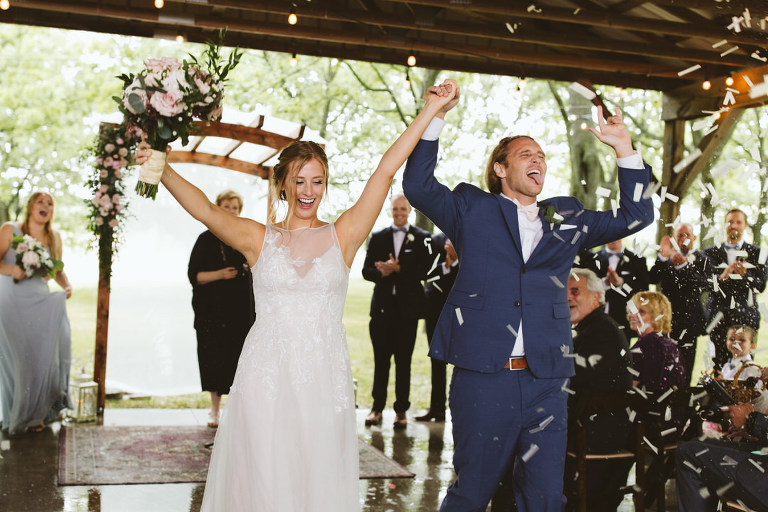 We wanted our ceremony to really reflect the two of us and so we put a ton of thought into every aspect. Casey is a musician, so music was very important to him, he actually wrote and recorded the song I walked down the aisle to!
On our wedding day, it rained like crazy, but just as we said "I do" the rain stopped! In Amanda's vows, she wrote that Casey helps her see the rainbow when all she sees in the rain, and later that evening they got a double rainbow!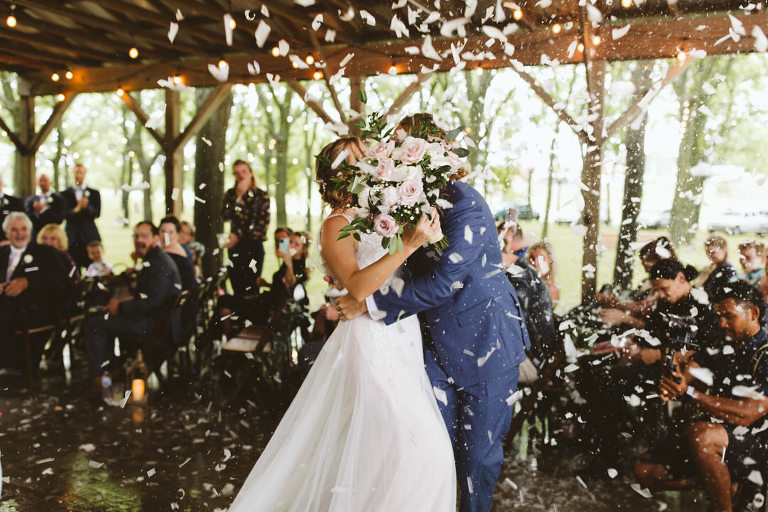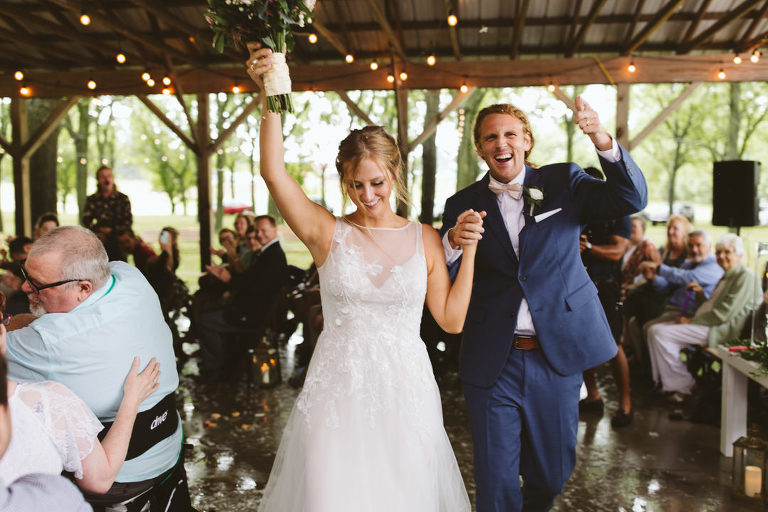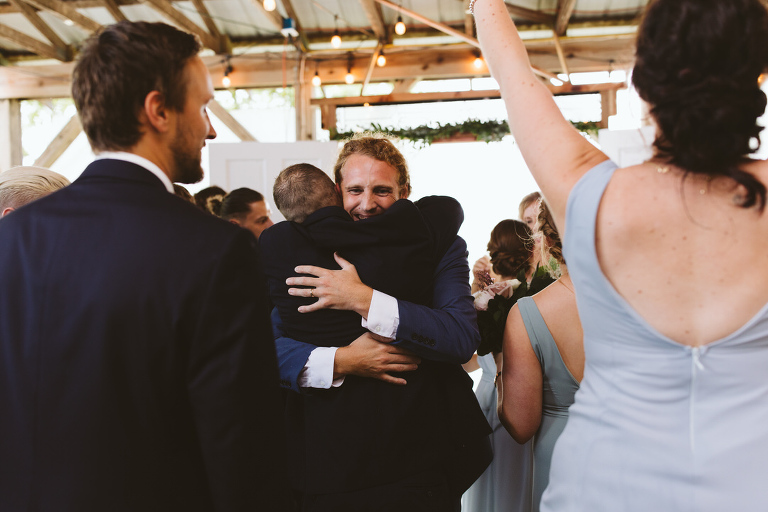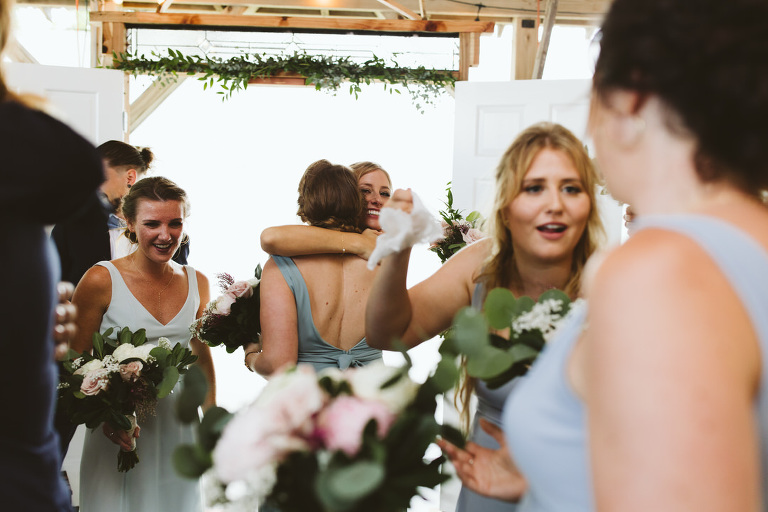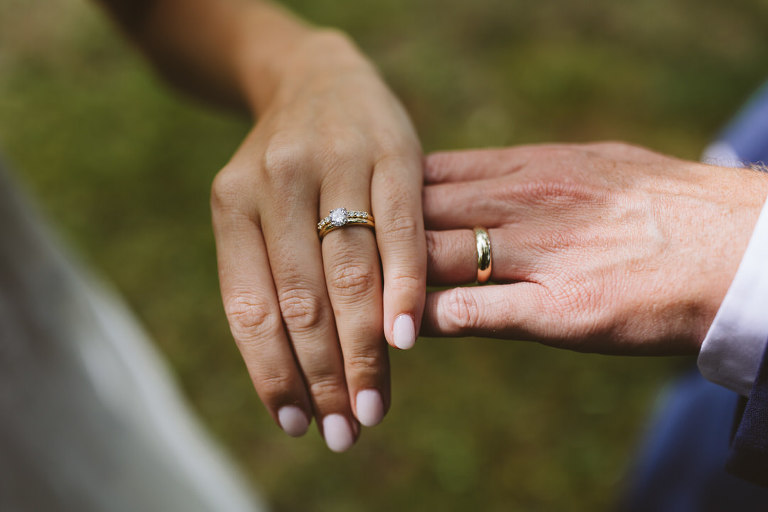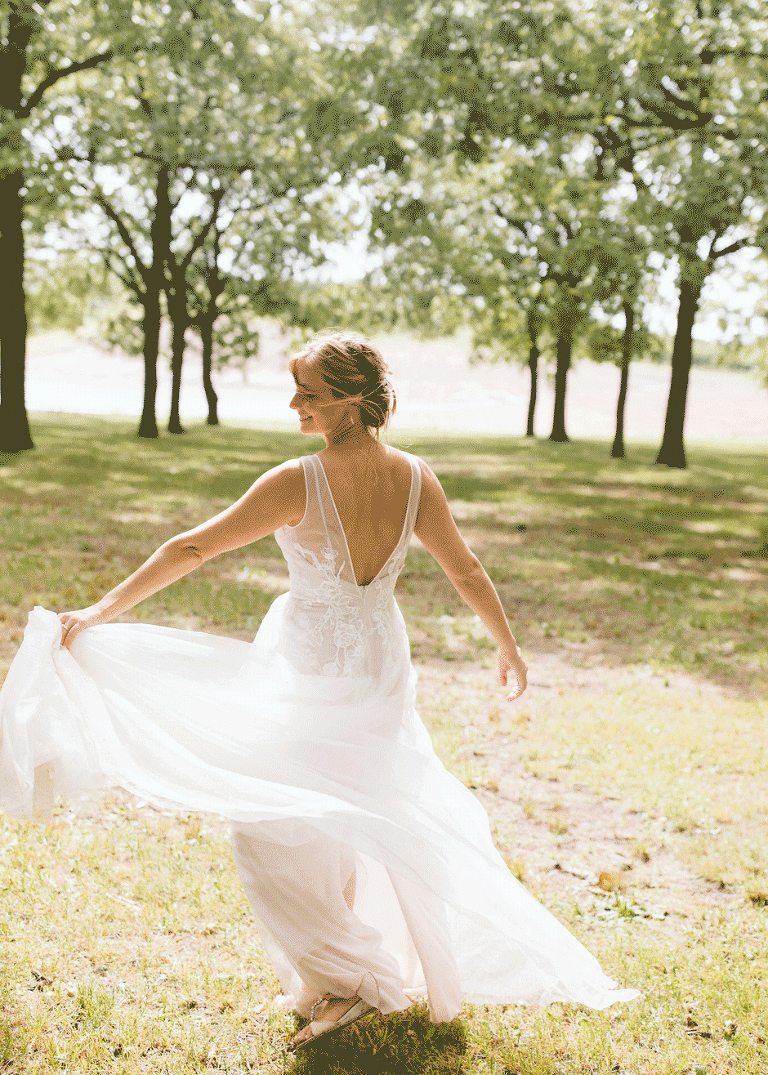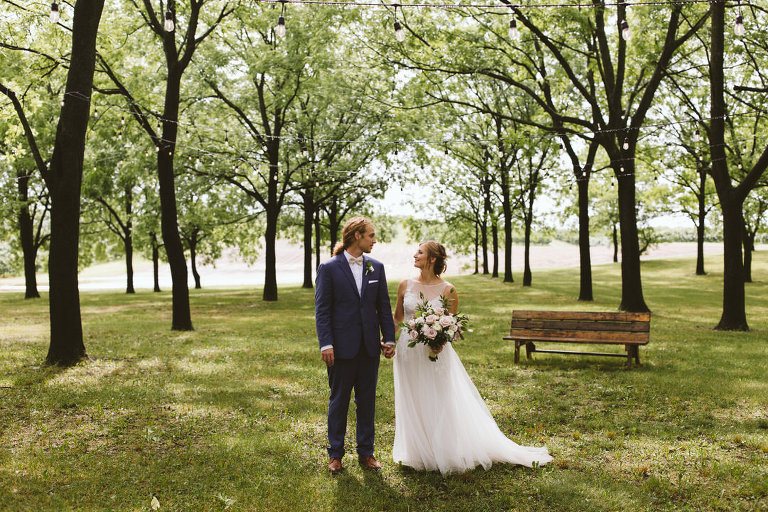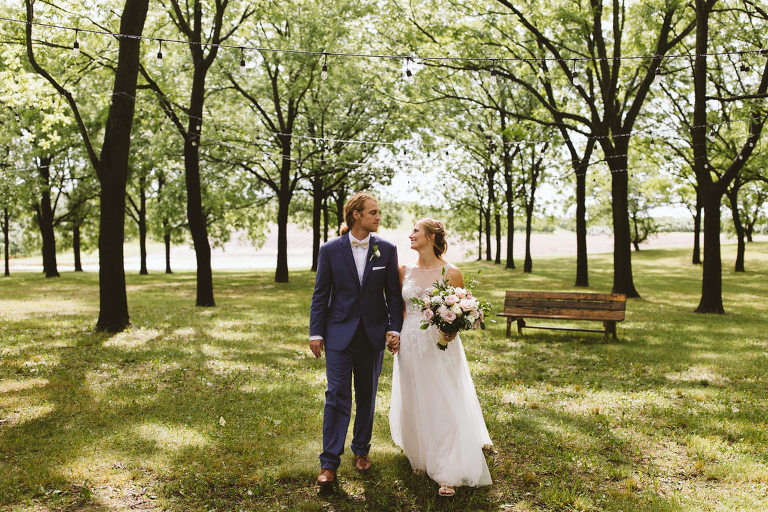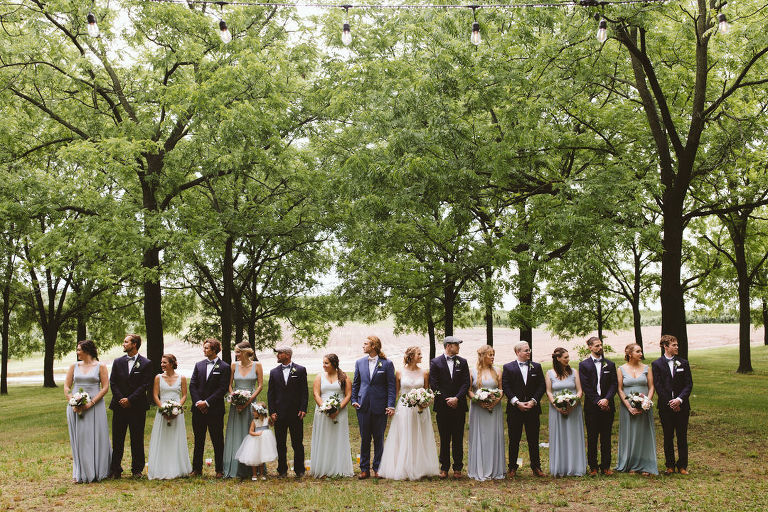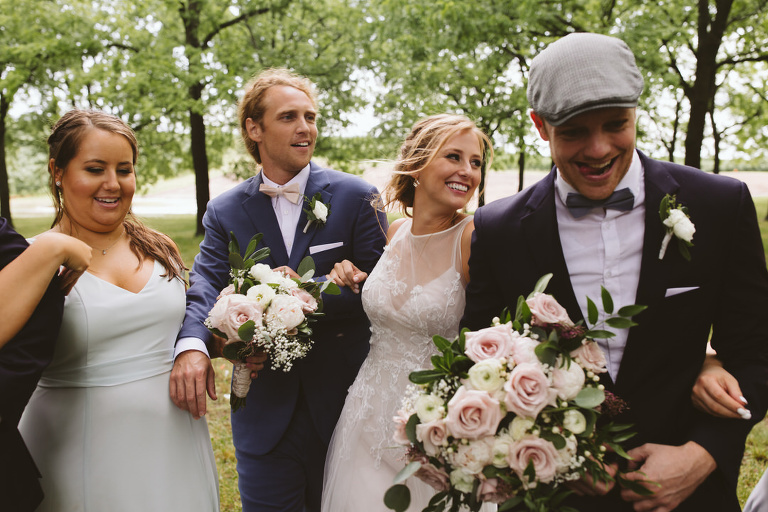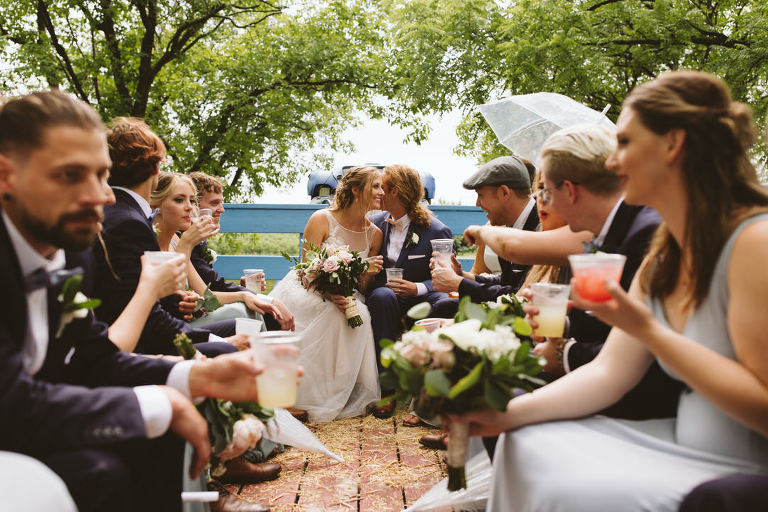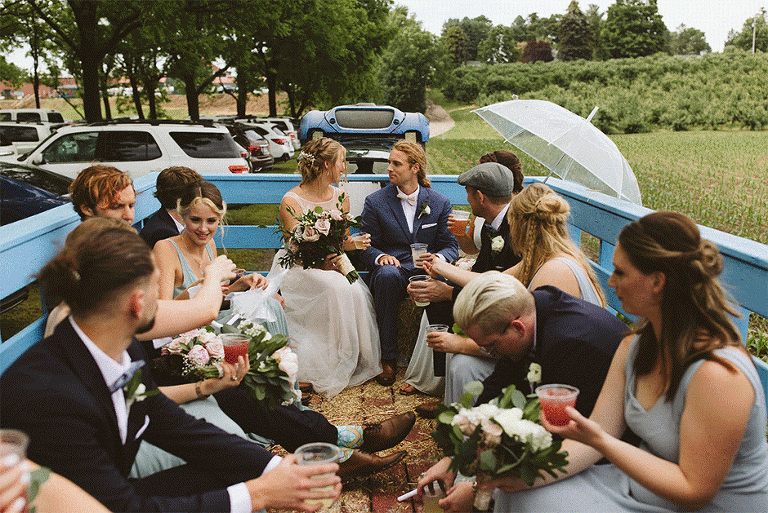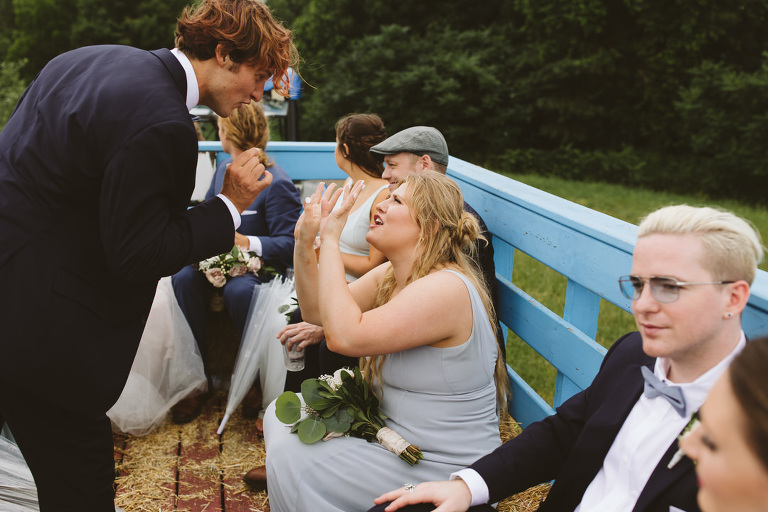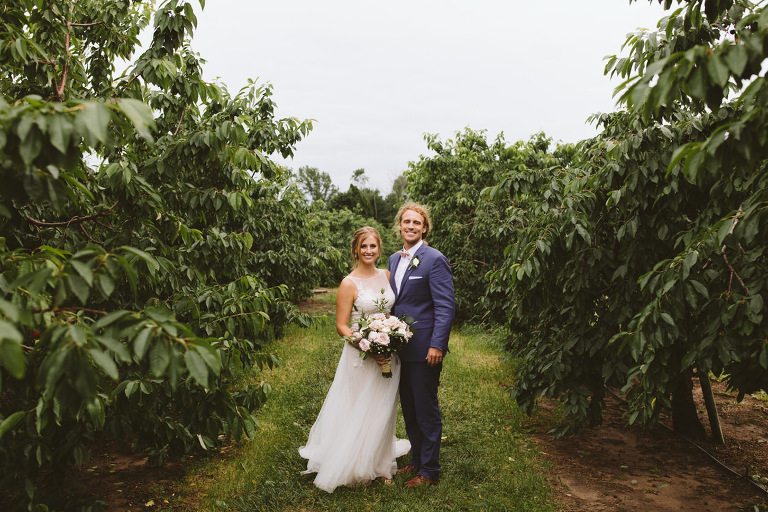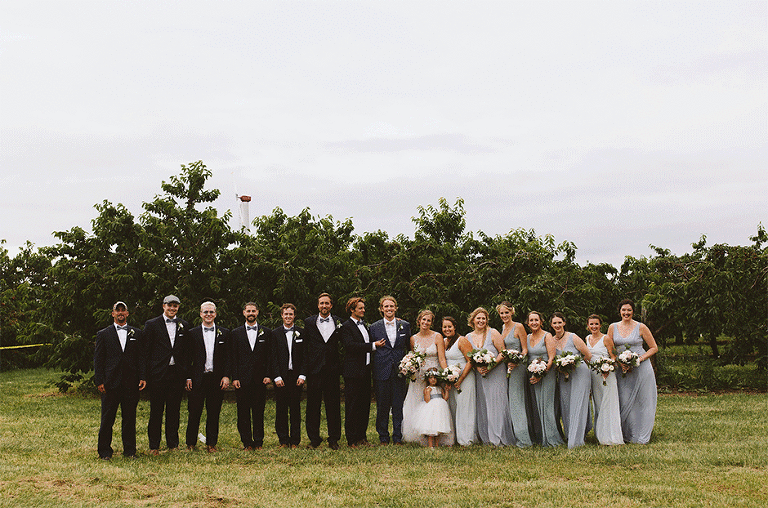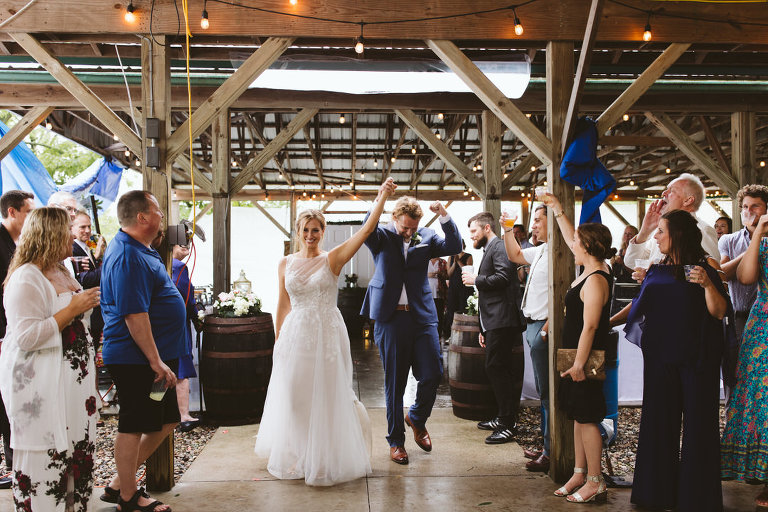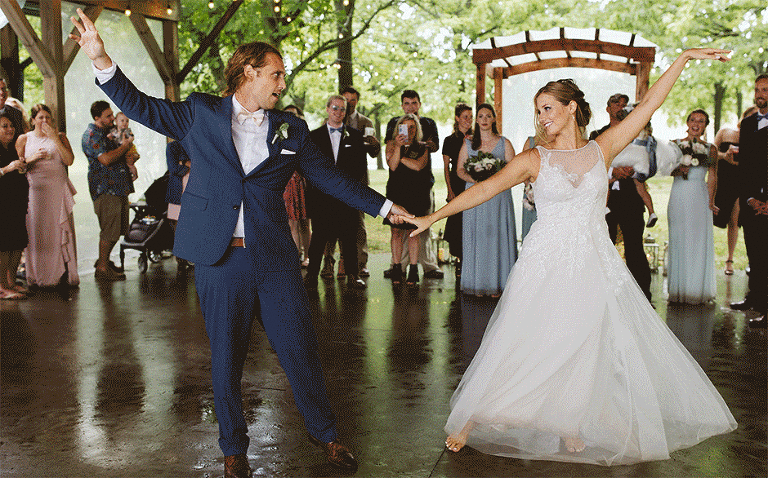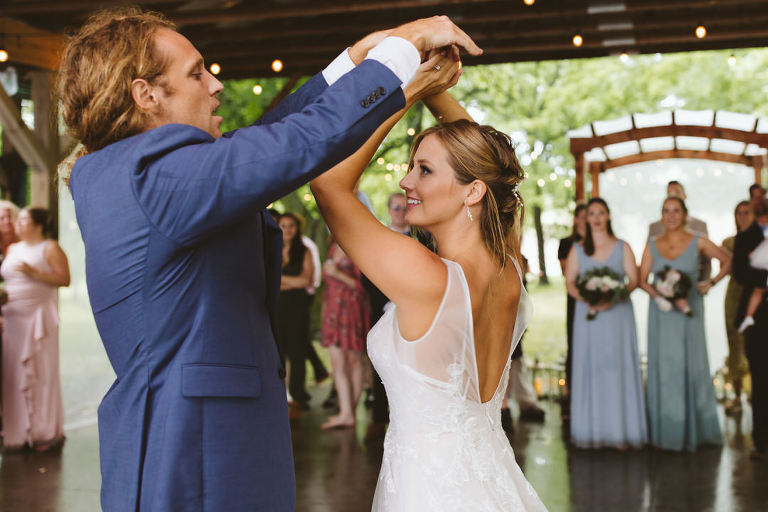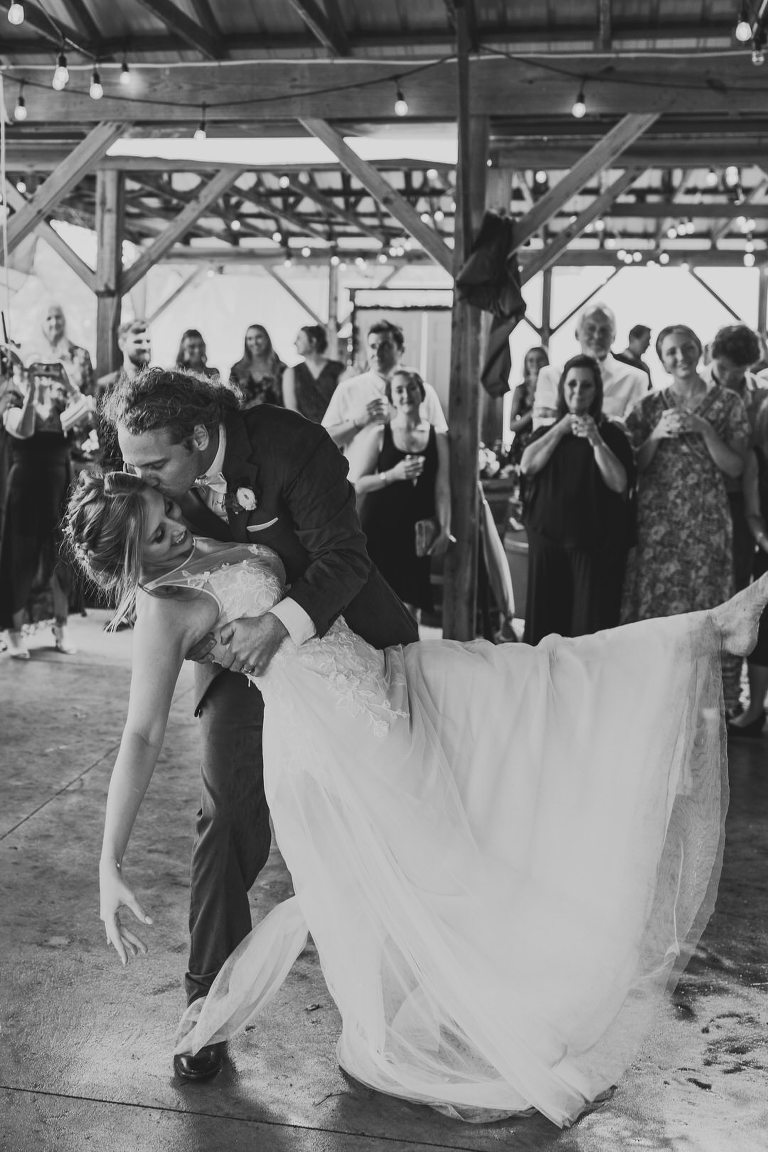 Rent linens, because ironing 30 table cloths and 140 napkins is as bad as it sounds.
At the least, hire a day-of coordinator. Our friend Cara volunteered to be our day-of coordinator, and with the crazy weather, tornado warnings, and flooding if we didn't have her we would have been screwed! She was so decisive in decision-making and coming up with backup plans A – Z! She really saved the day and allowed me to enjoy getting ready! Brides you do not want to have to worry about the morning of, so make sure you have someone you trust in charge!
Take time with your partner on your wedding day! It goes by fast so enjoy it together and don't get too caught up with event hosting!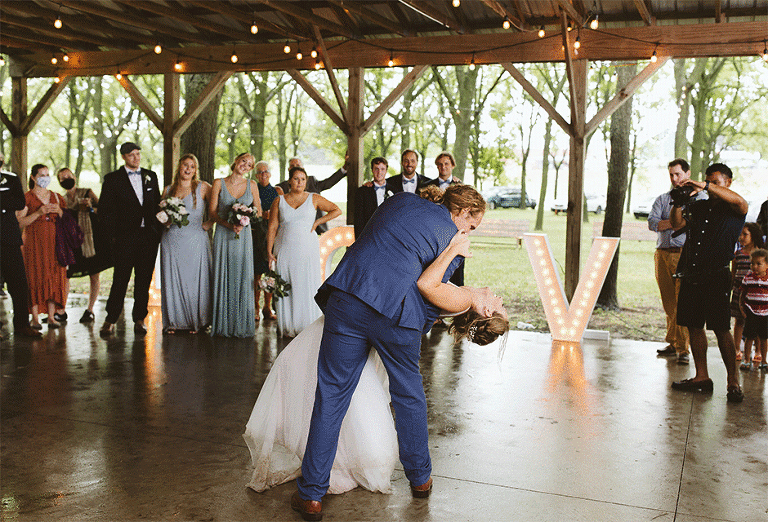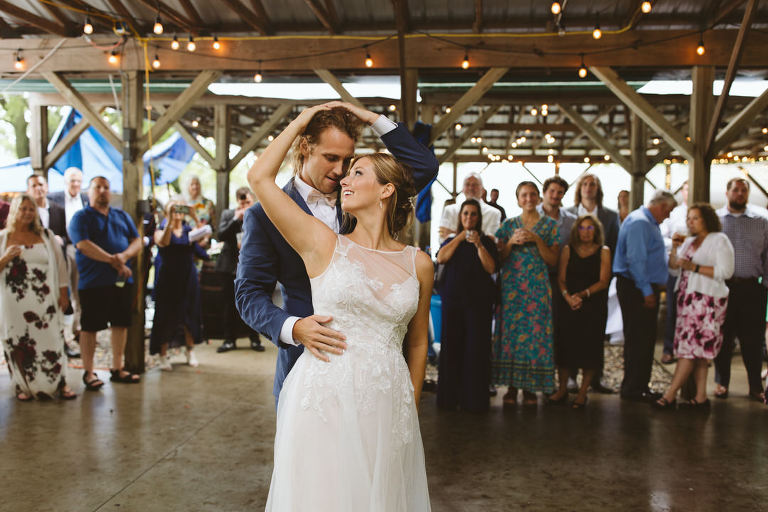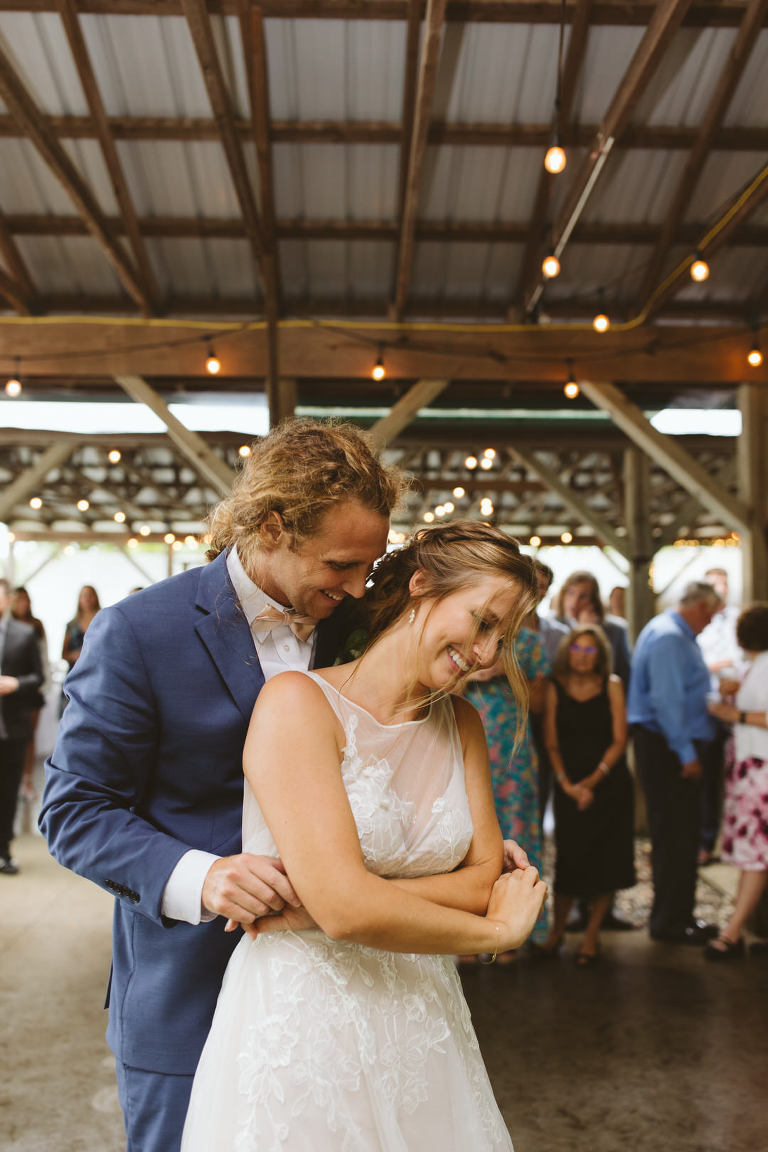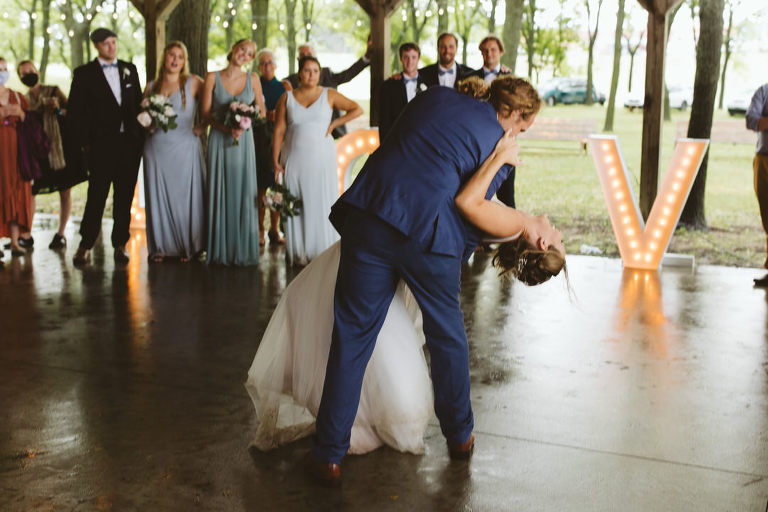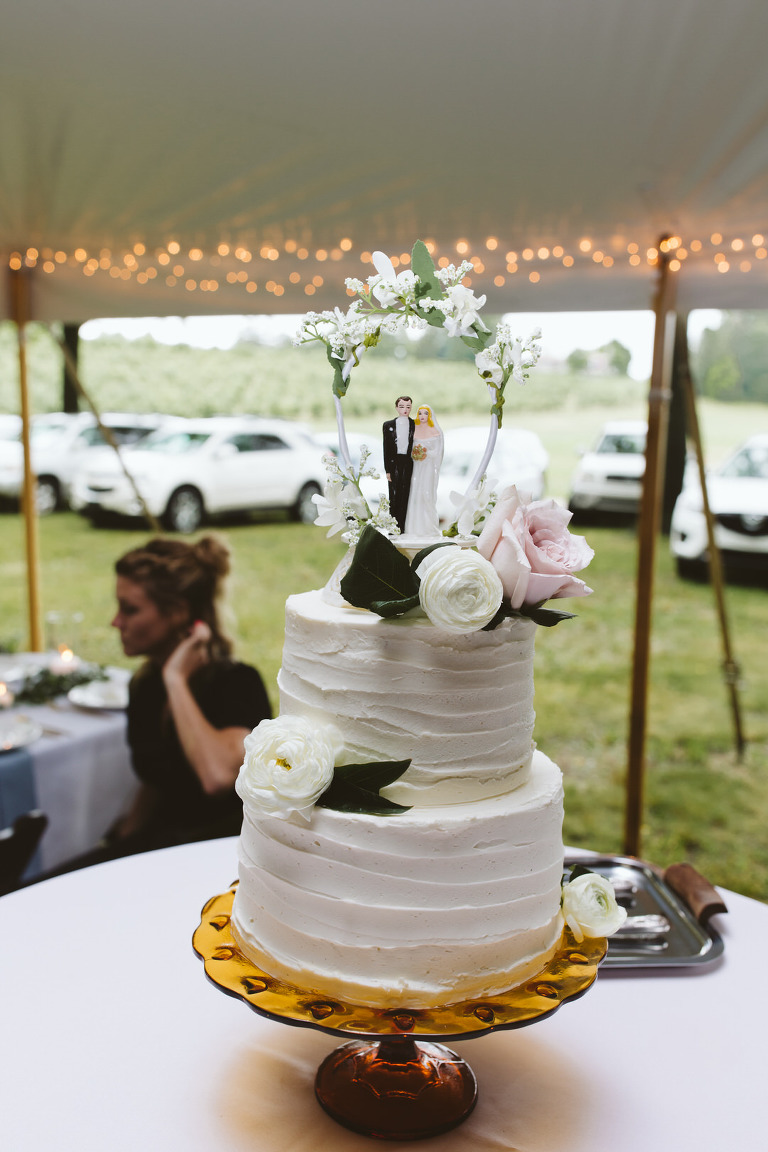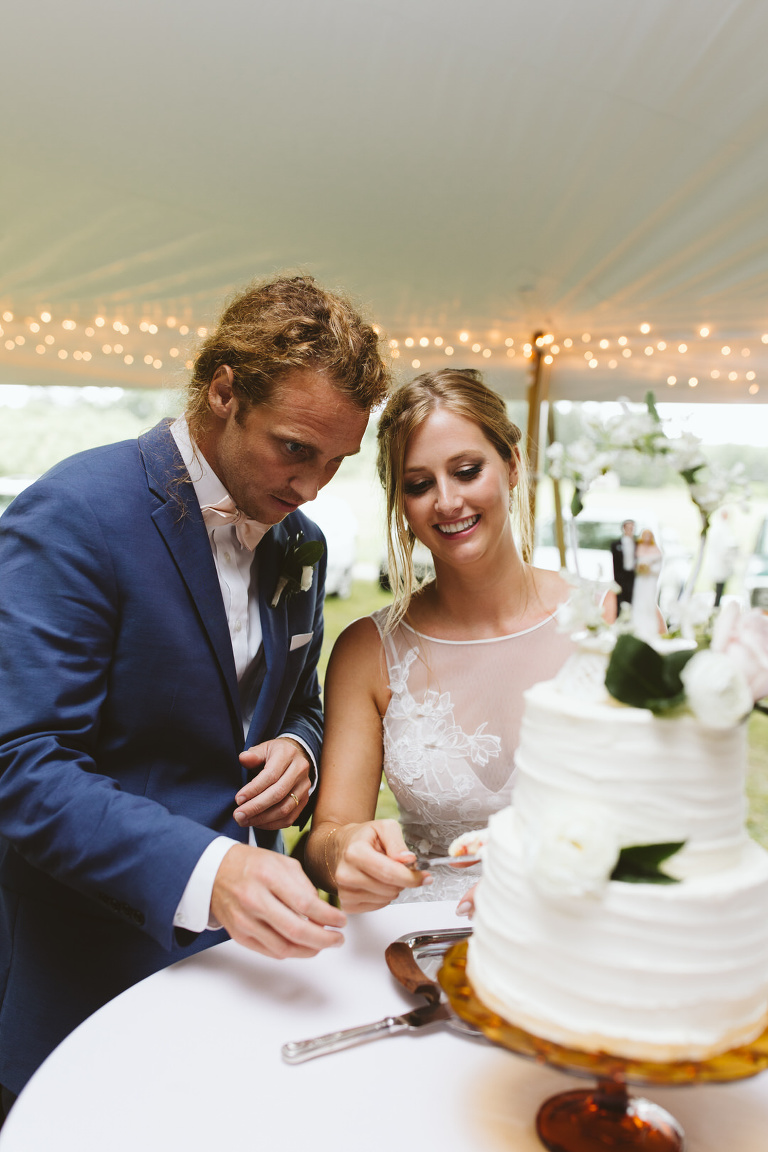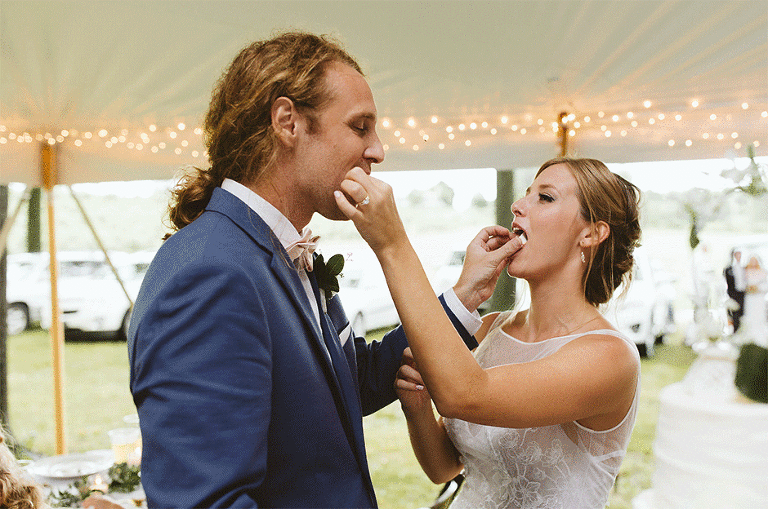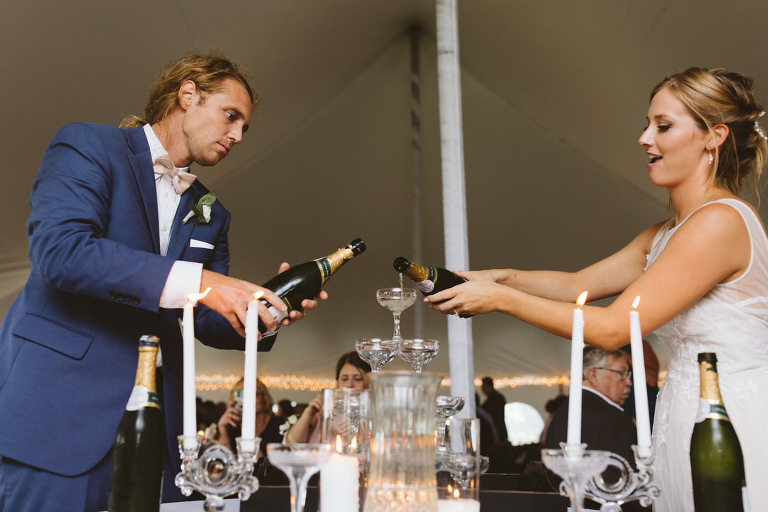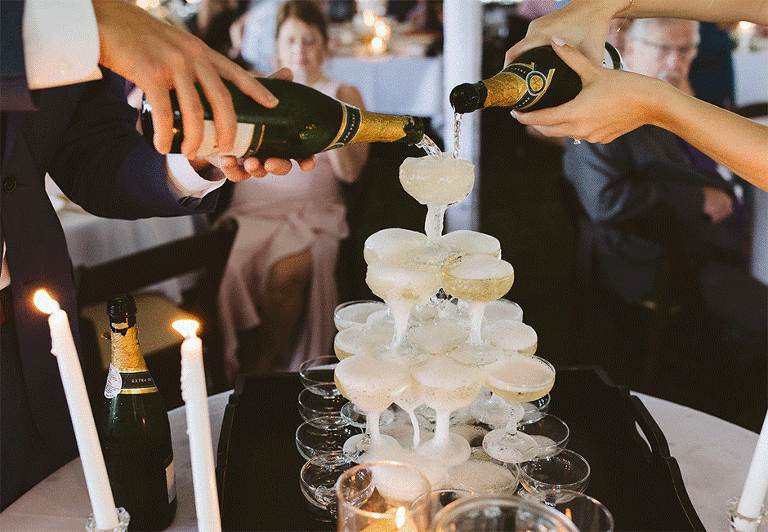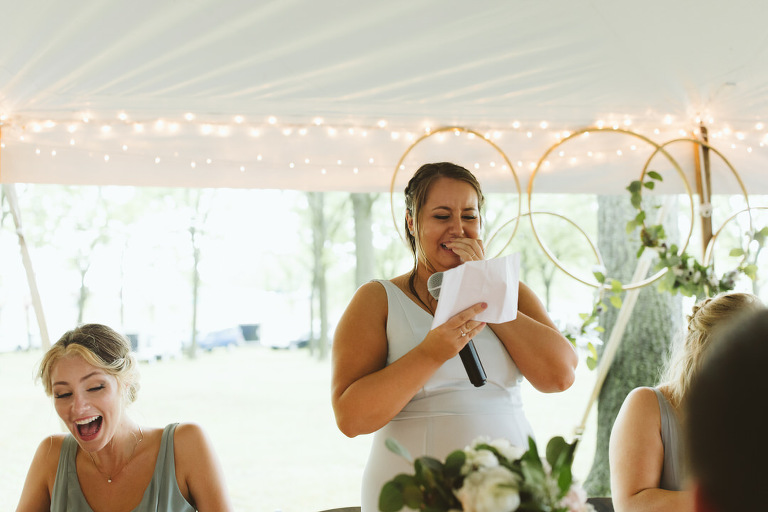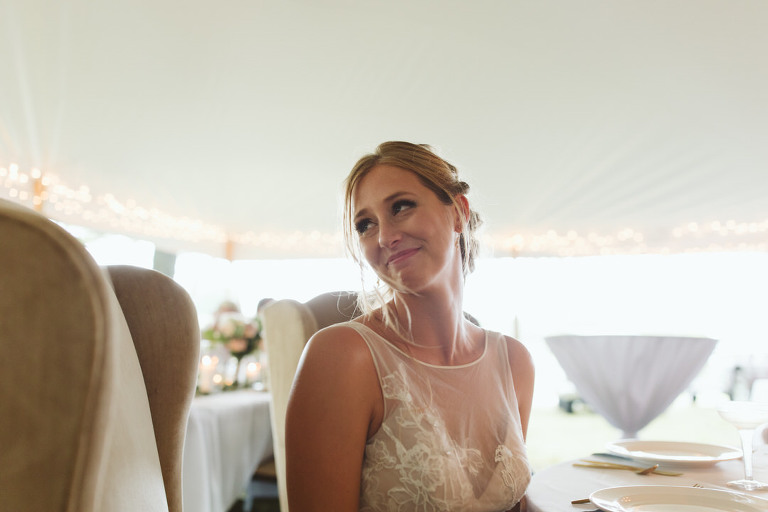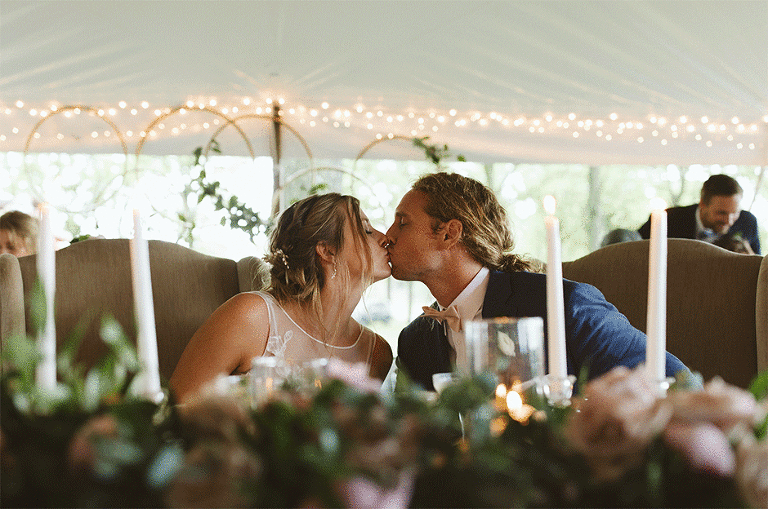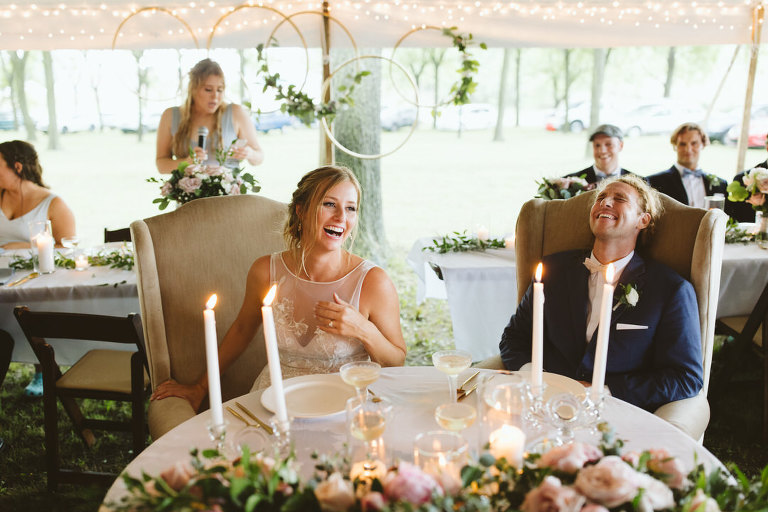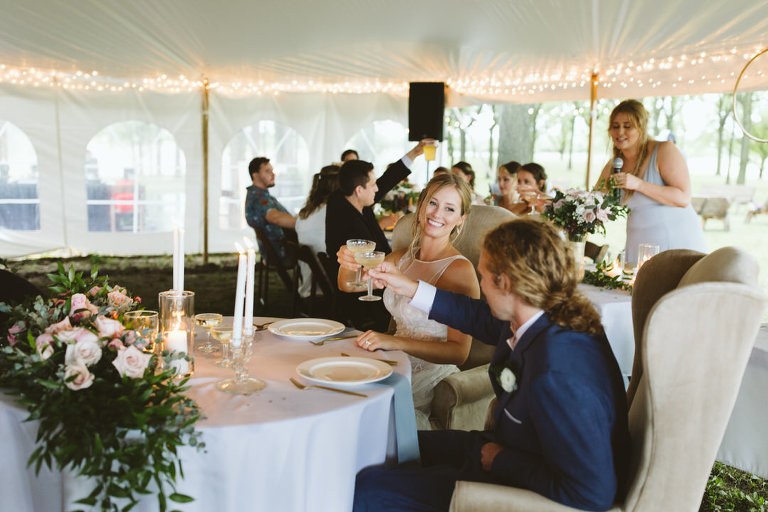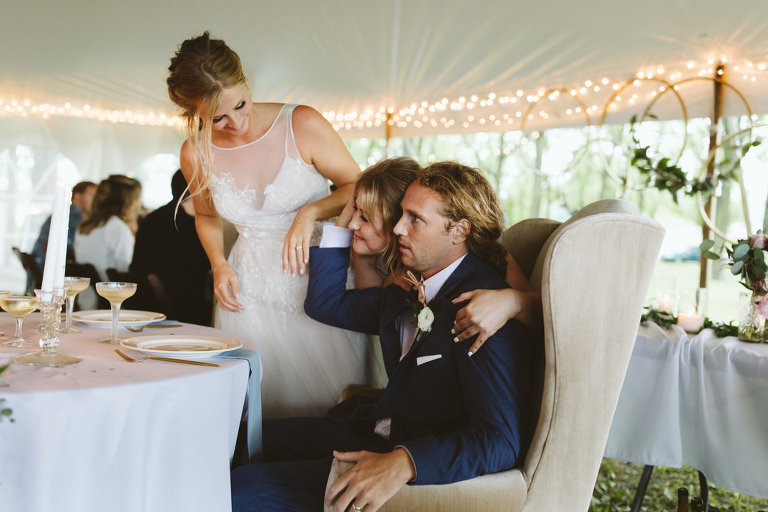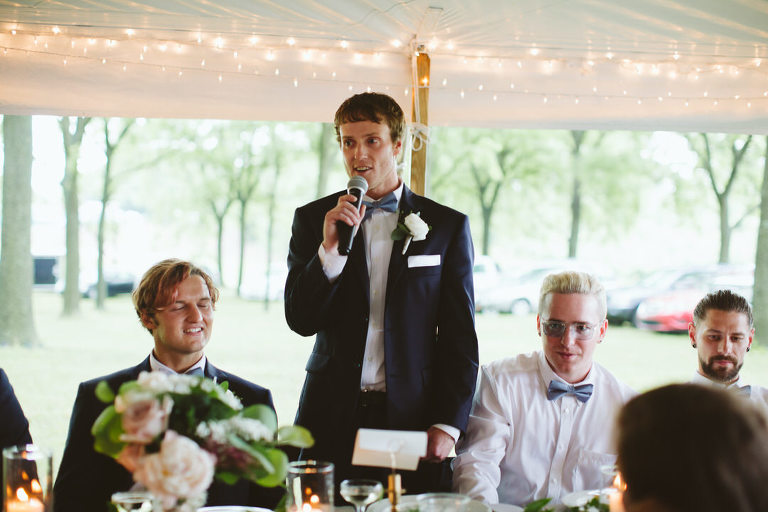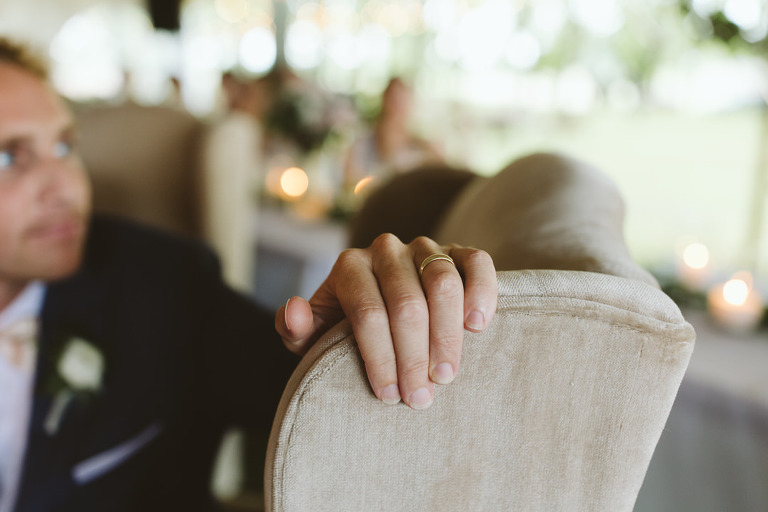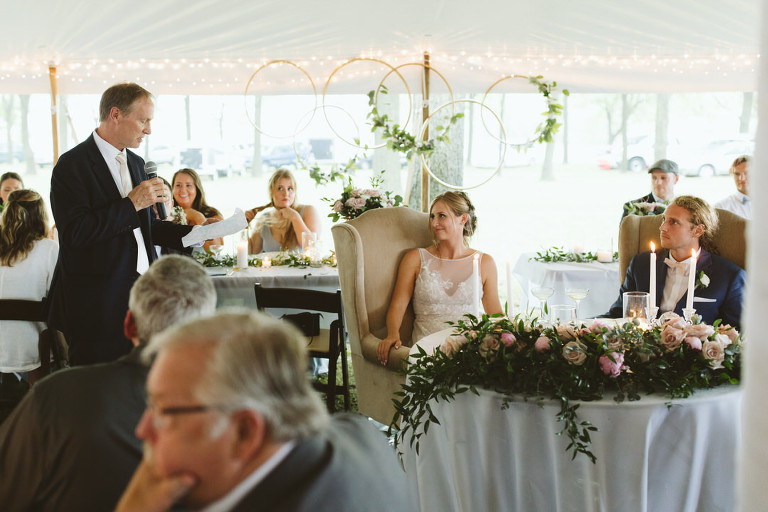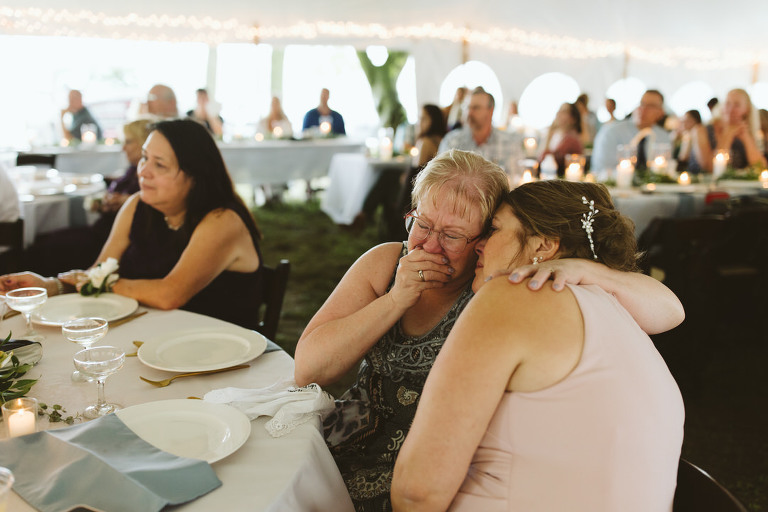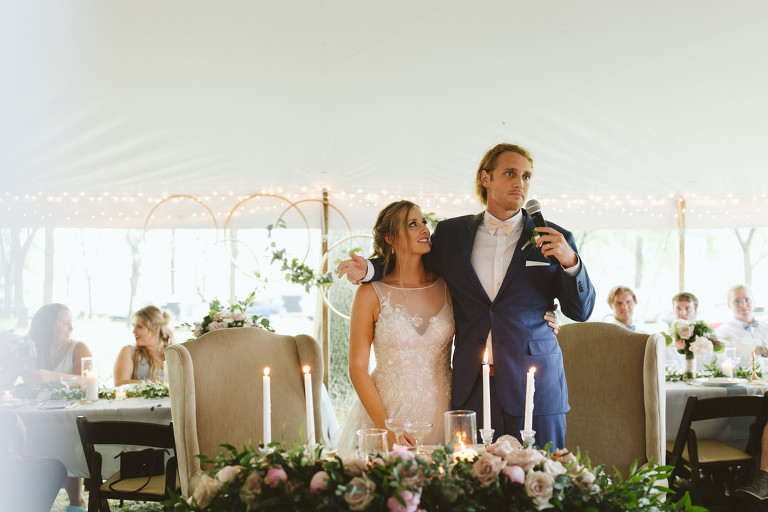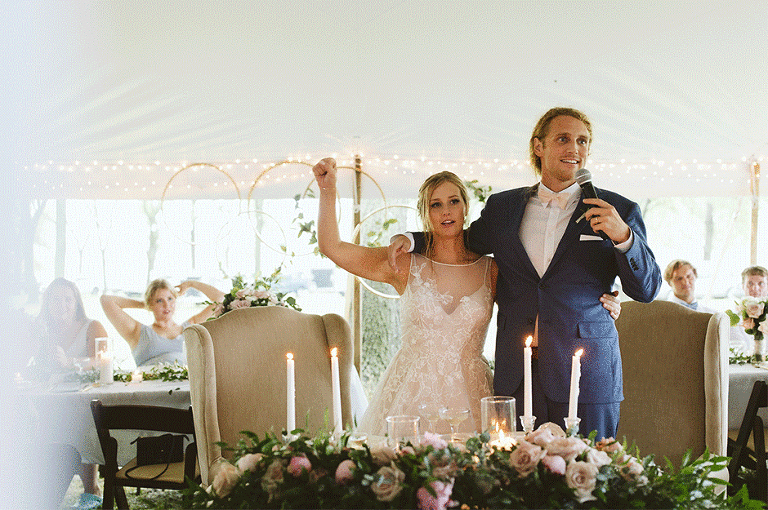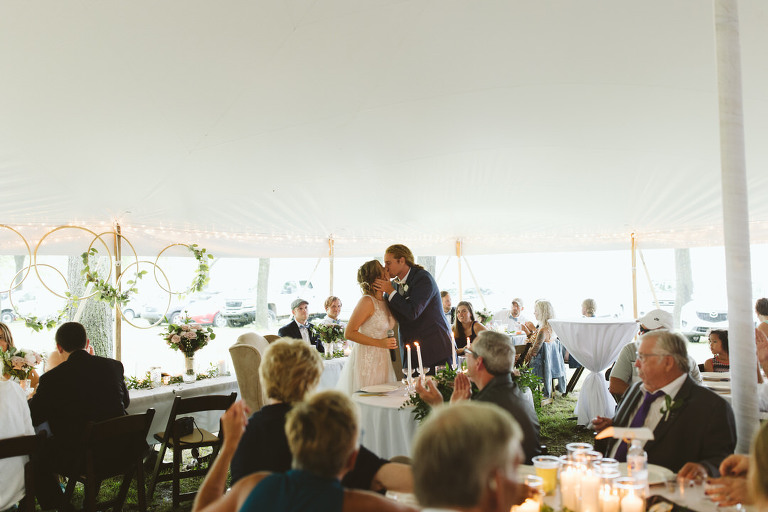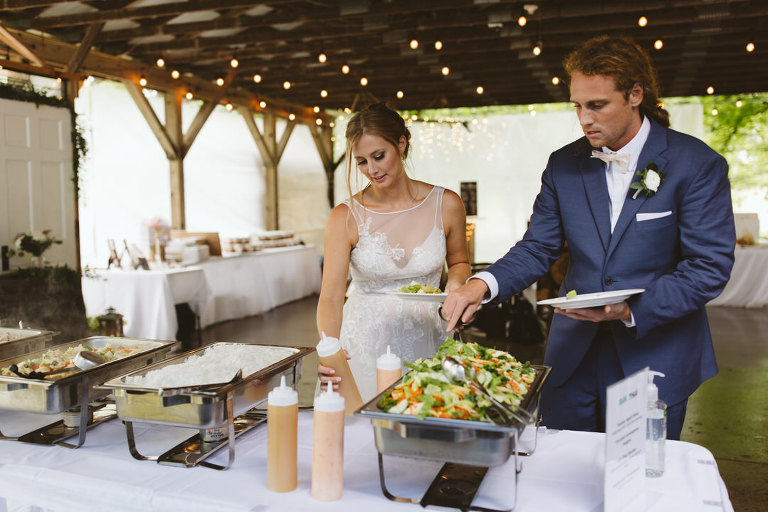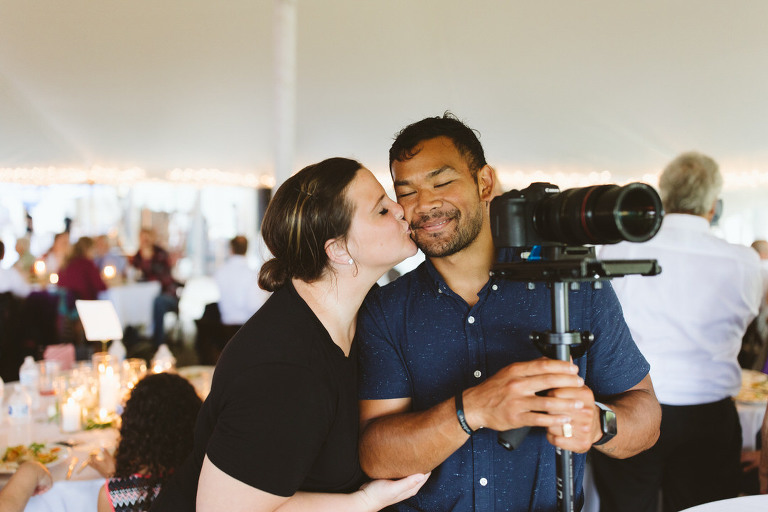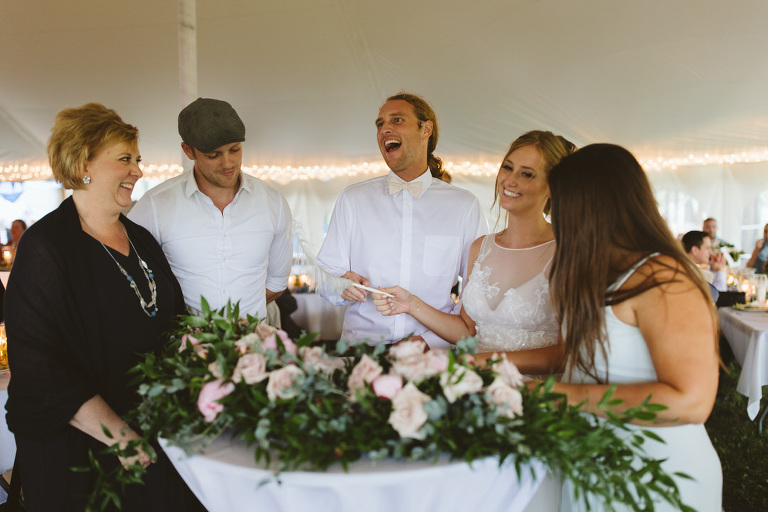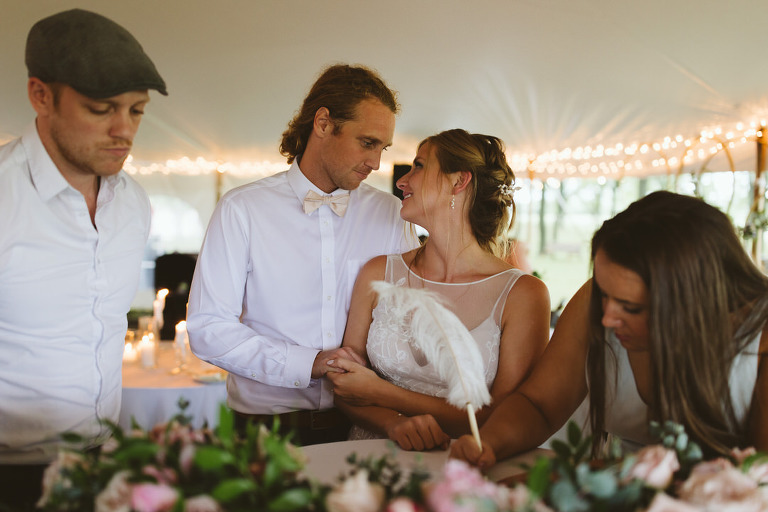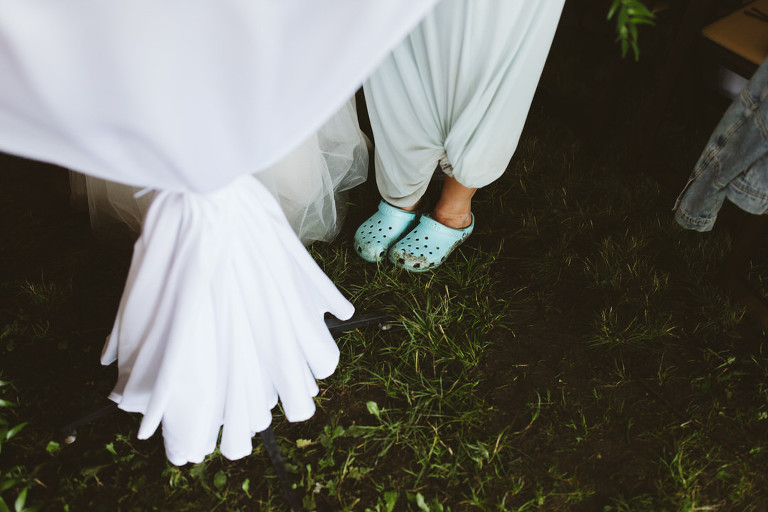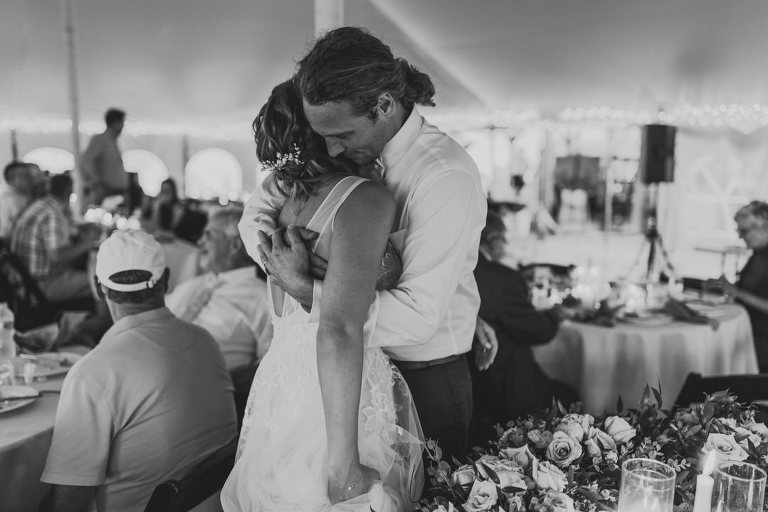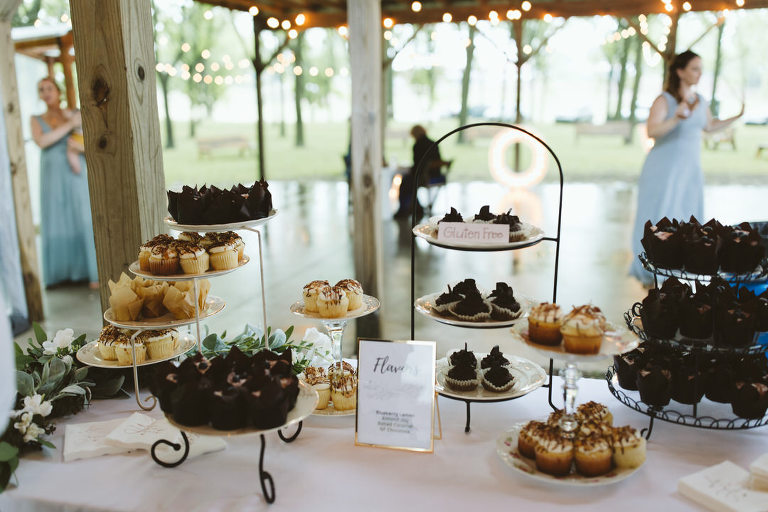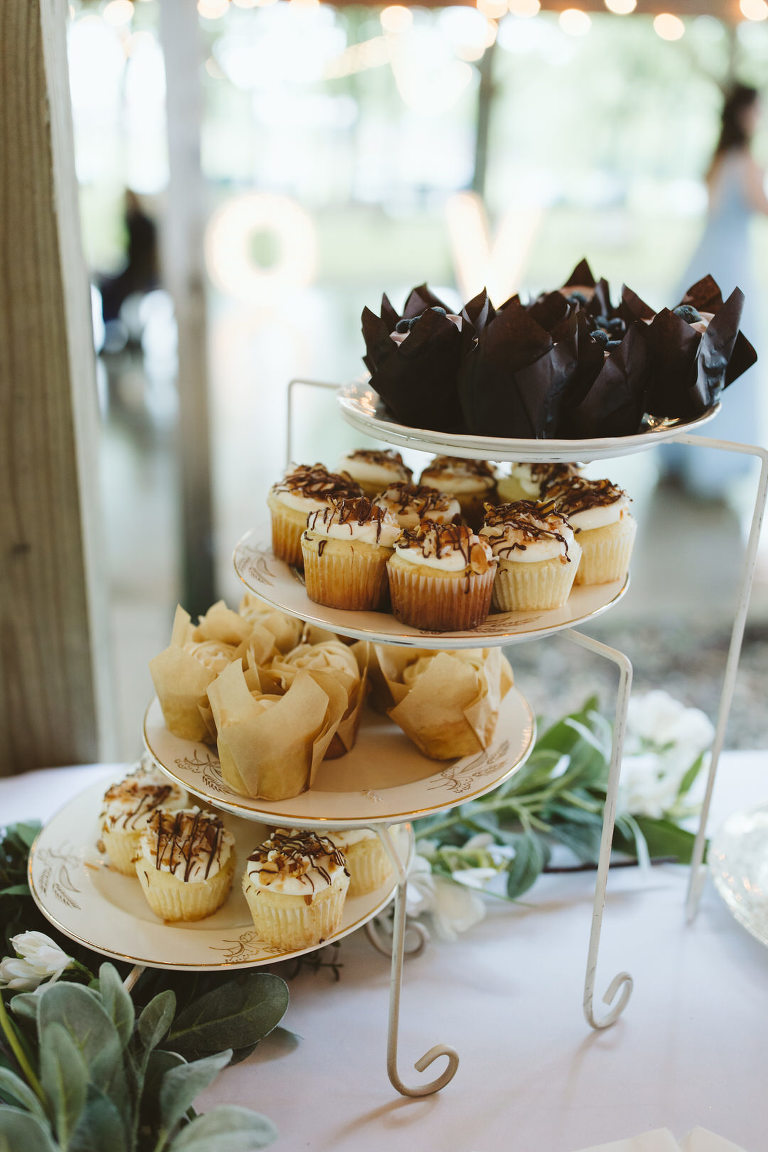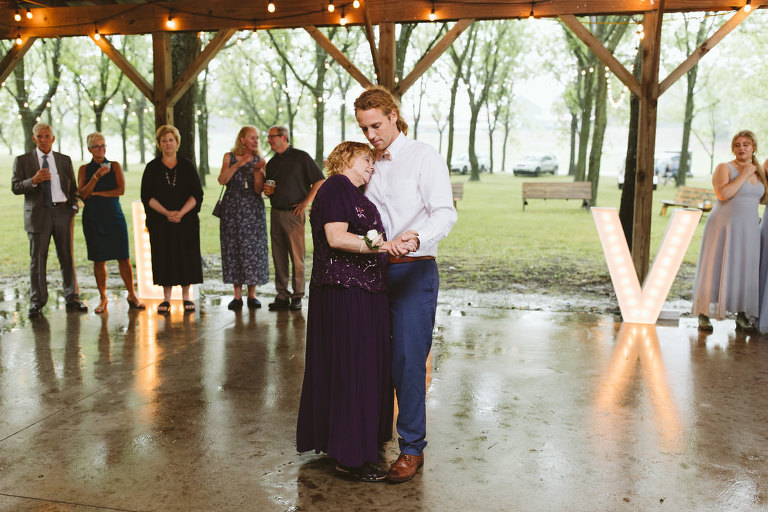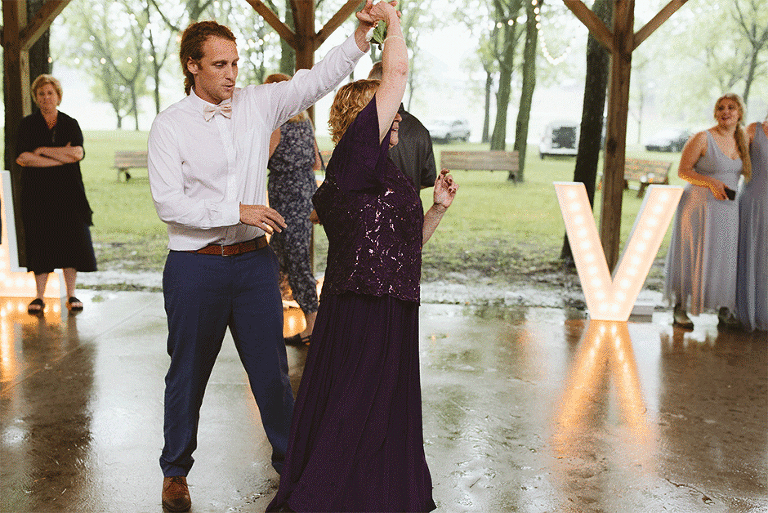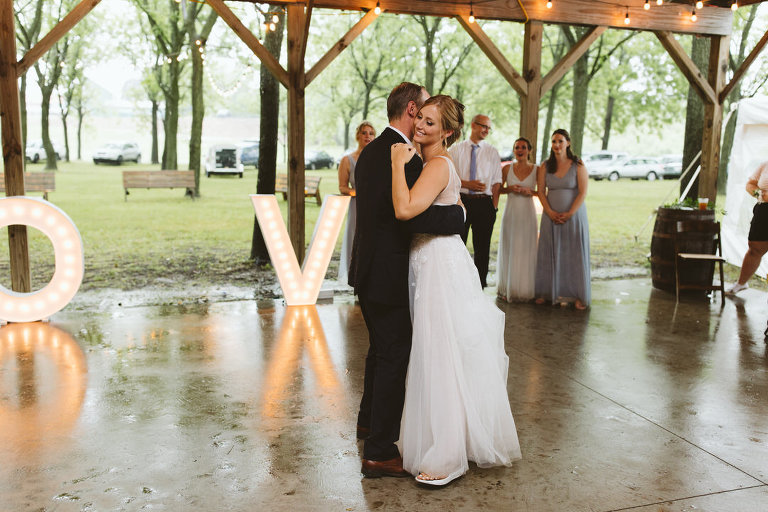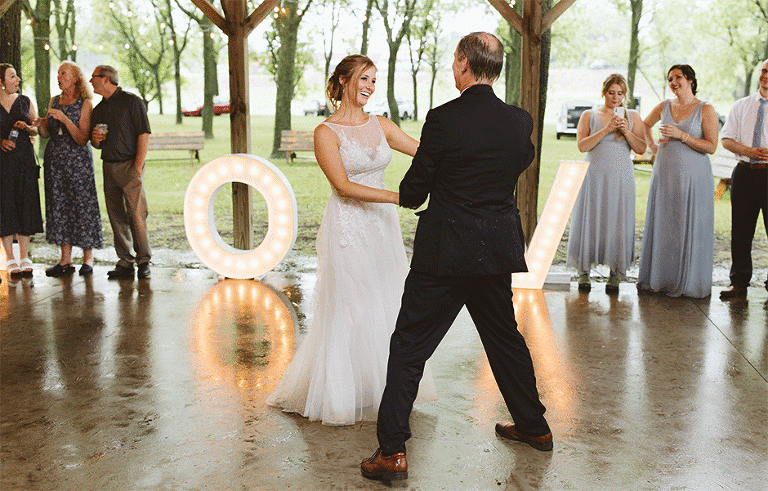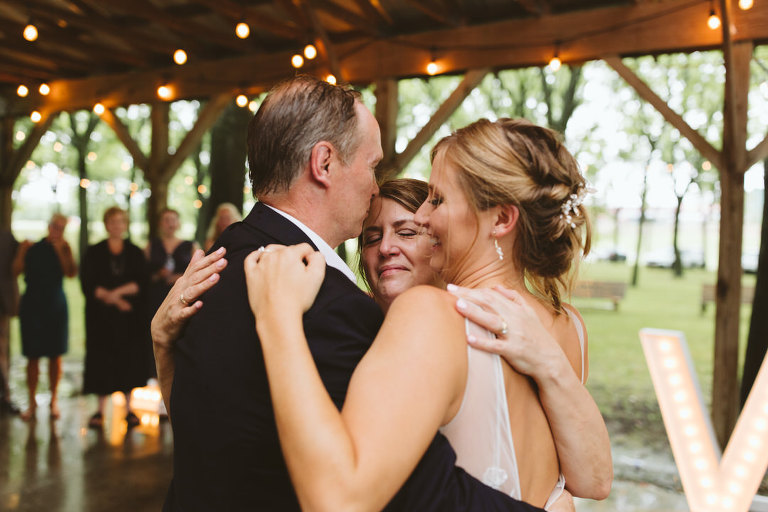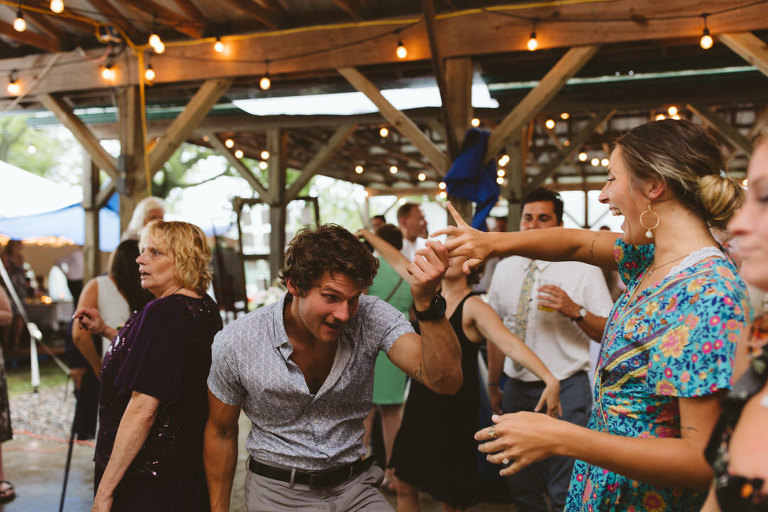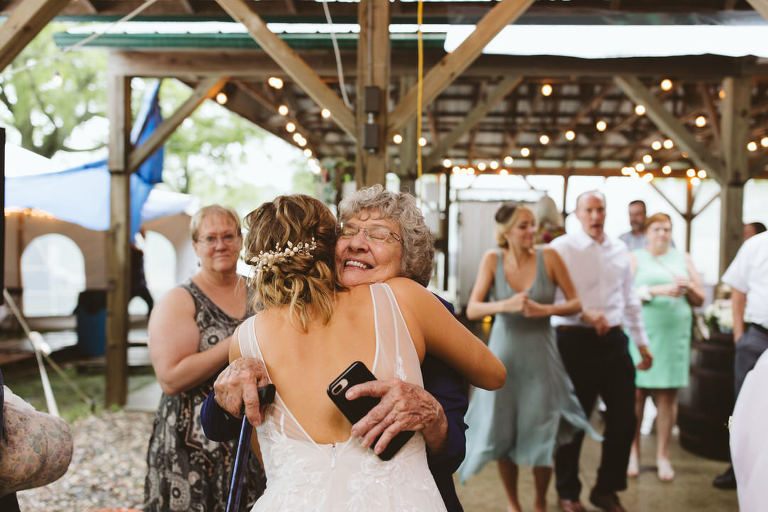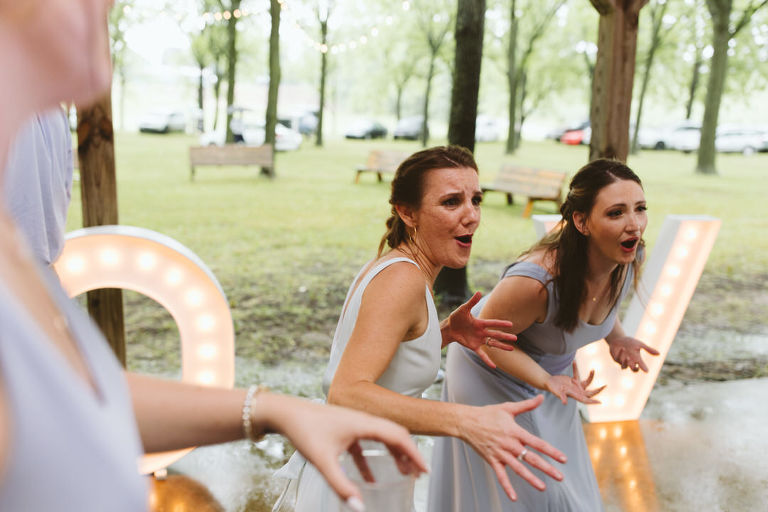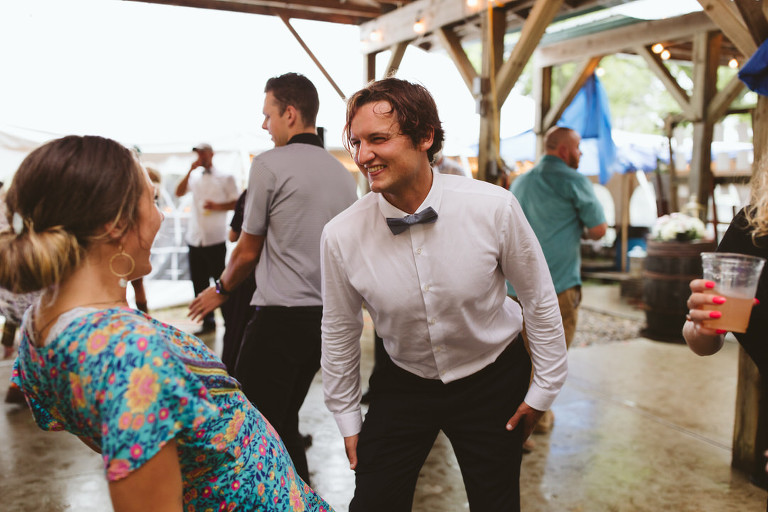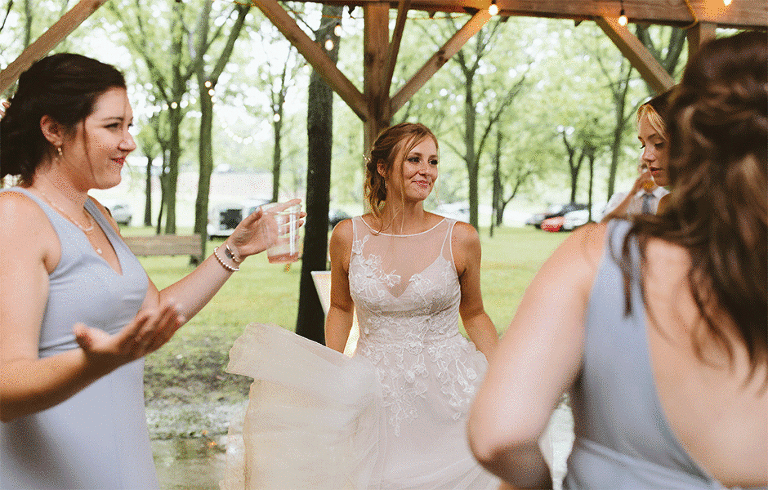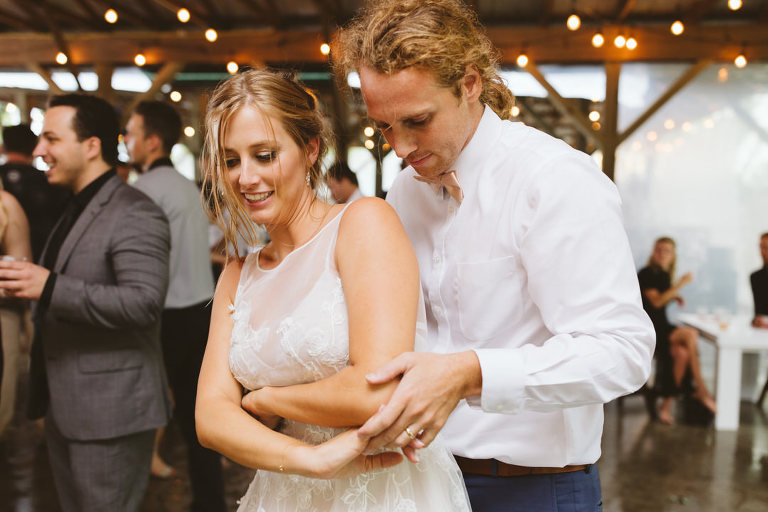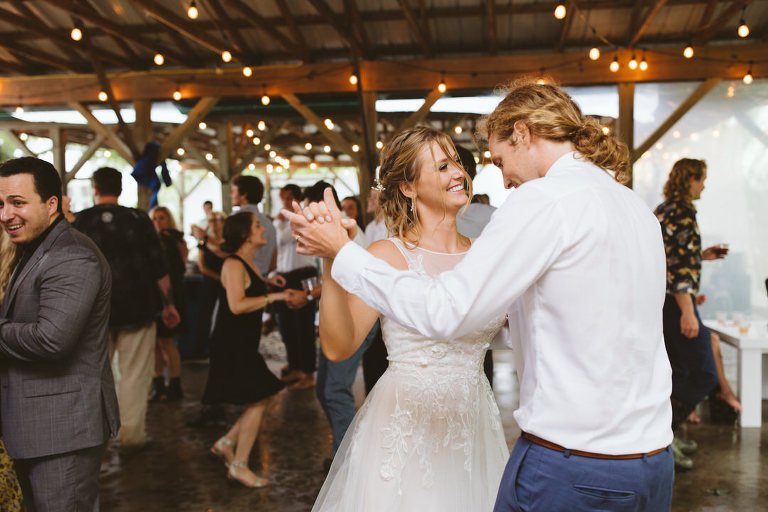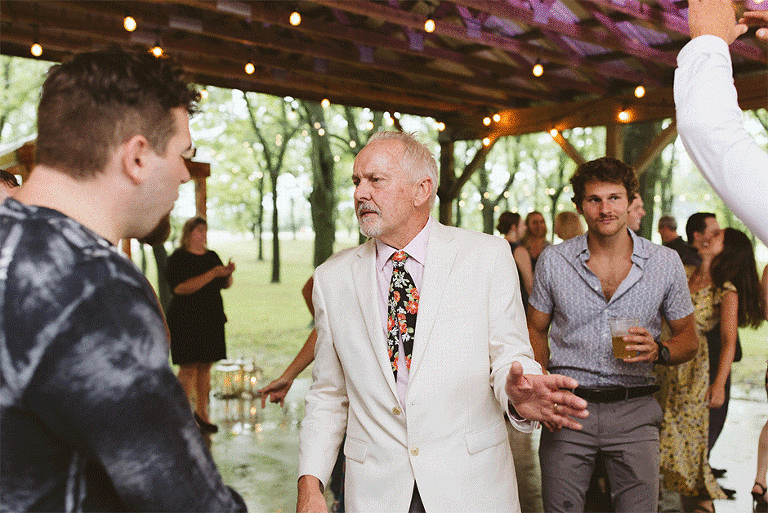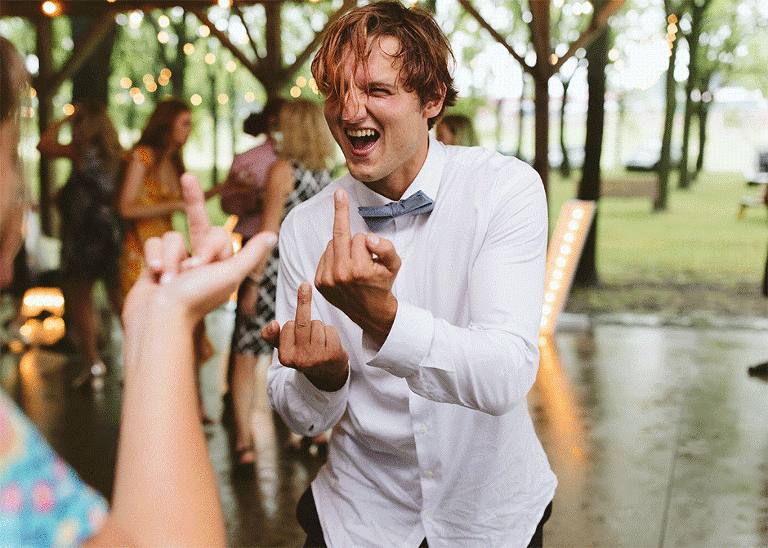 Rachel was so helpful on the day! She came prepared and organized and worked well with our videographers to get everything we wanted in! We had a huge bridal party, which could get a little chaotic at times, but she was able to get everyone organized! It was also downpouring half the time during the wedding but she kept a smile on her face, and when there were opportunities for orchard pics she was on it!
Thank you for viewing The Pavilions in Walnut Grove Wedding Crane Orchards wedding with Amanda and Casey! Follow the blog for more amazing weddings or socials for up to date information. Email hello@rachelkayephoto.com with inquiries