District 5 Schoolhouse Wedding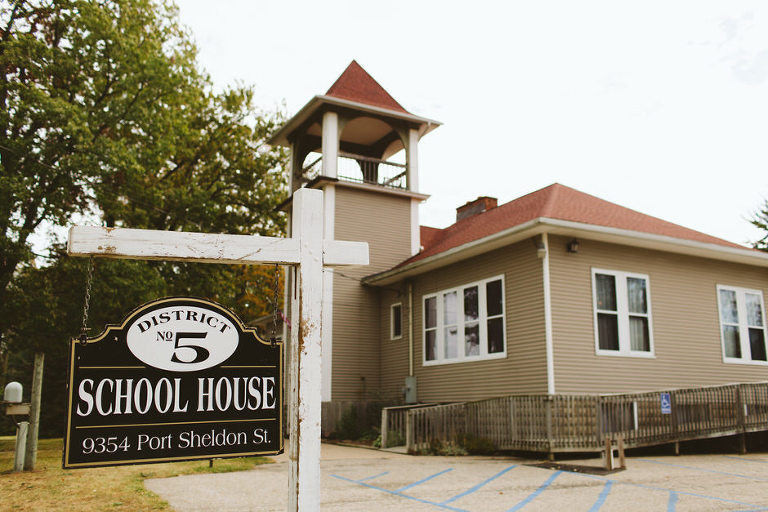 I freaking love this day.
I freaking love these two. I barely can come up with the words explaining how amazing this day was, how Kendra and Brad it was, how perfectly amazing their families and friends were (It was also the Michigan State/ Michigan Football game day…>GO GREEN<). I will let them tell you all about it. All I have to say is, this is the most photos I have ever taken at a wedding, the most fun activities/games/stuff to do, and the most wonderful people. So I probably made this post a bit long. But it's good stuff. I would also like to personally thank Sarah and Monica and the whole crew at Grand Occasions, they were by far, the most amazing planning crew to have around on a wedding day. AND Christian VanAntwerpen for being my second shooter this day and taking some of these rad photos/GIFs.  I freaking love them too!
Now Kendra and Brad, take it away:
How They Met:
Our story begins at a bar in Lansing where Brad's band was playing in February of 2011. Kendra had an instant crush on Brad, and so when he called her up on stage mid-set to join the band in singing a cover of "Wagon Wheel" by Old Crow Medicine Show, she jumped at the opportunity…despite not knowing any of the lyrics. The risk we both took that night paid off, as we've been virtually inseparable ever since.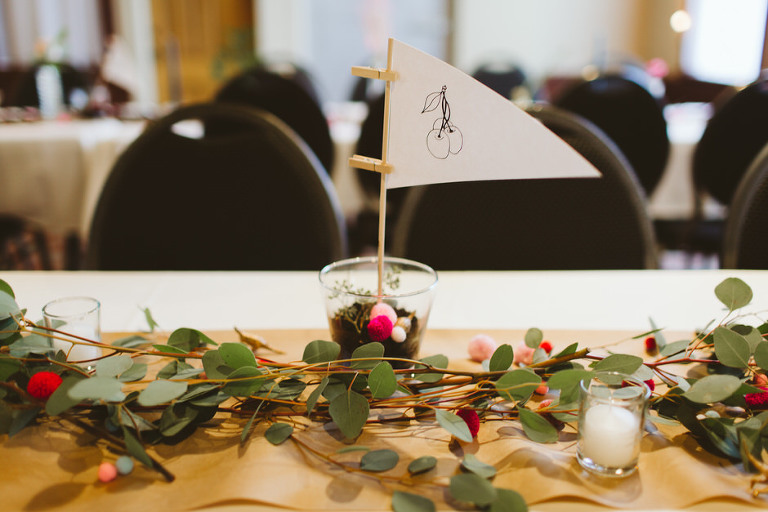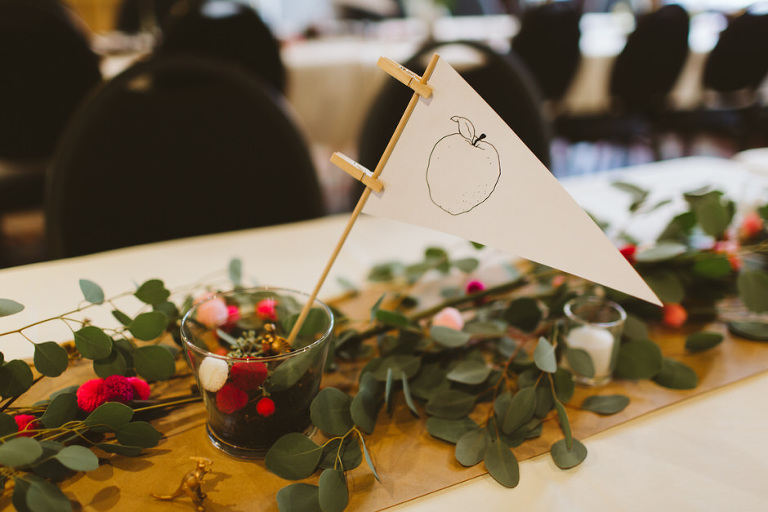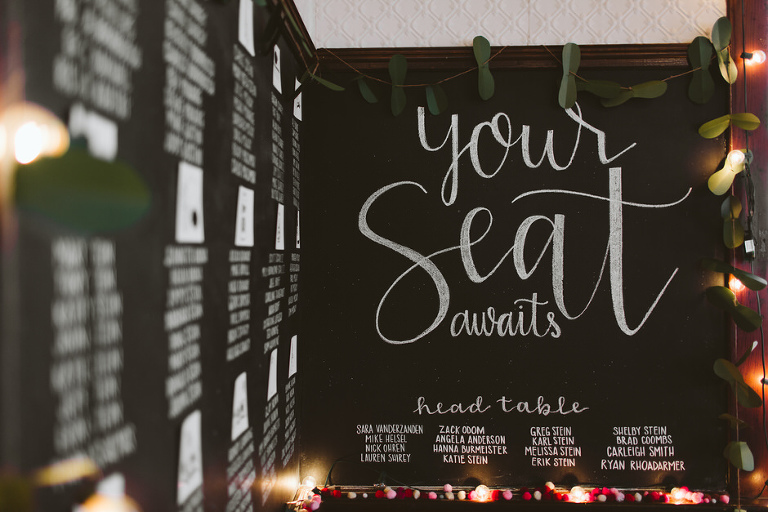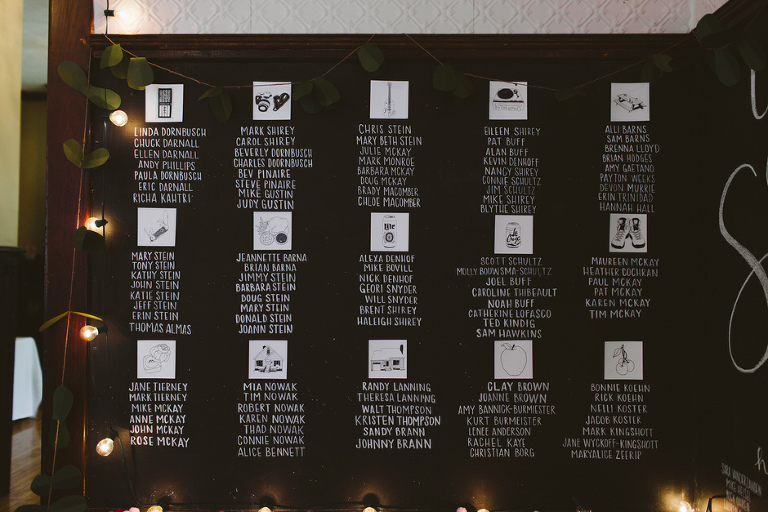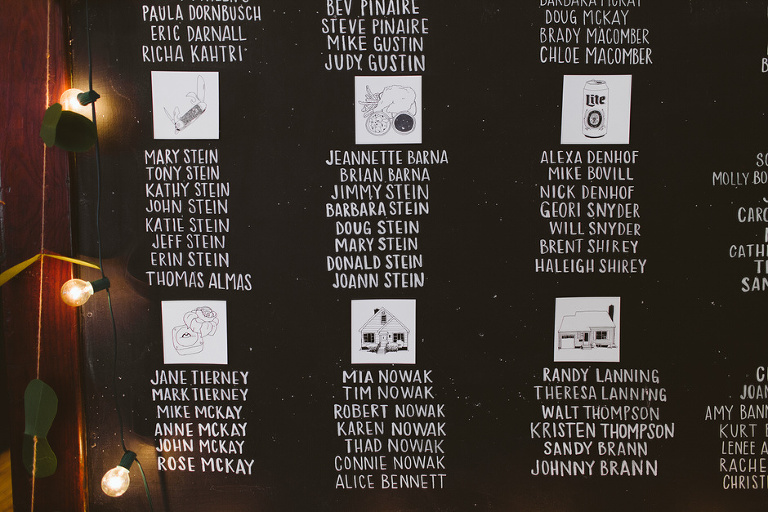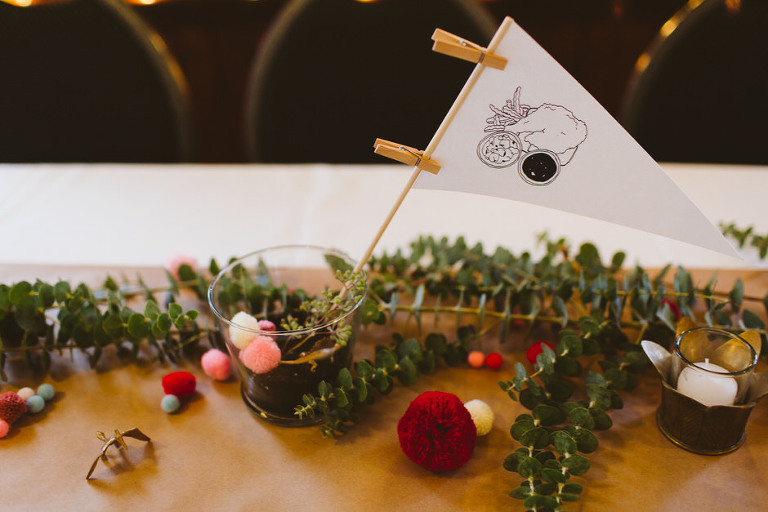 The Decor:
Brad named our theme "dinosaur and whimsy" – ha! We knew we wanted things to be quirky, personal, and fun throughout our day, and this included decor. So many people helped us make our day come together. My mom and aunt helped us thrift hundreds of mismatched vases and containers for our centerpieces, my maid of honor made our team bride and team groom buttons, our sister-in-law made us beautiful chalkboard signs, Brad's best man drew all of our table illustrations and seating chart signs, Brad's dad built the trellis for the ceremony, and I personally painted about 500 plastic dinosaurs with gold spray paint.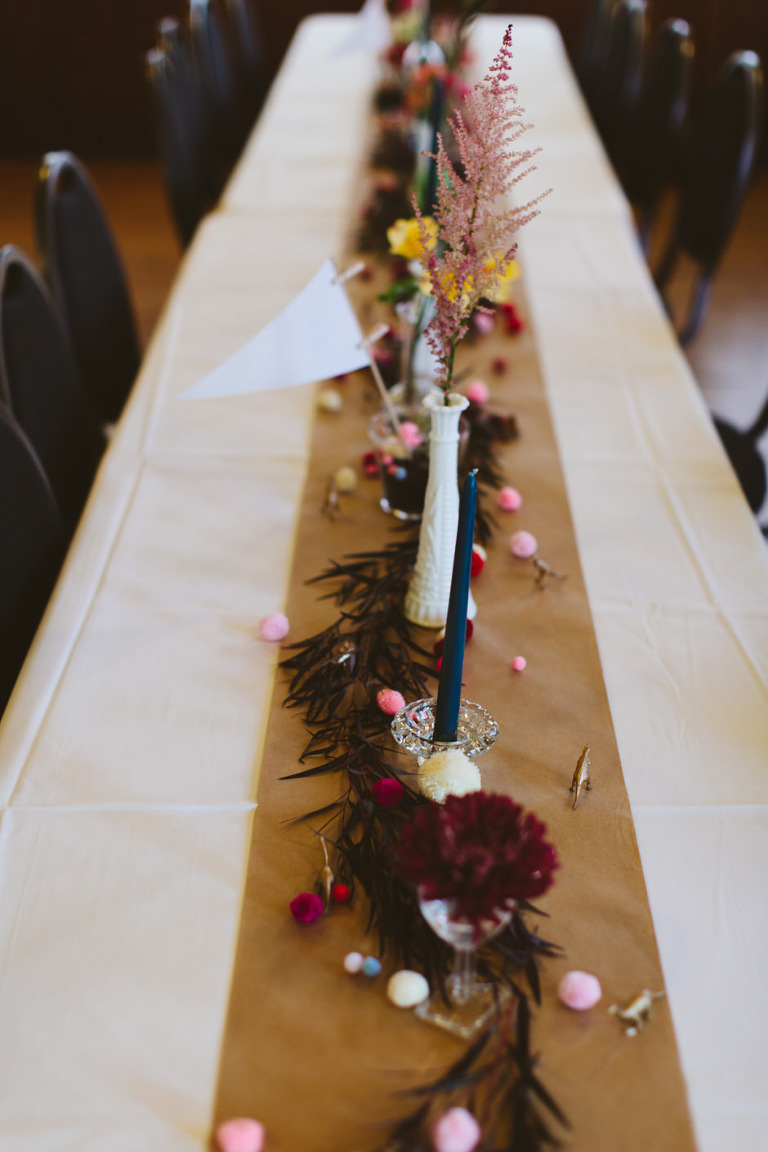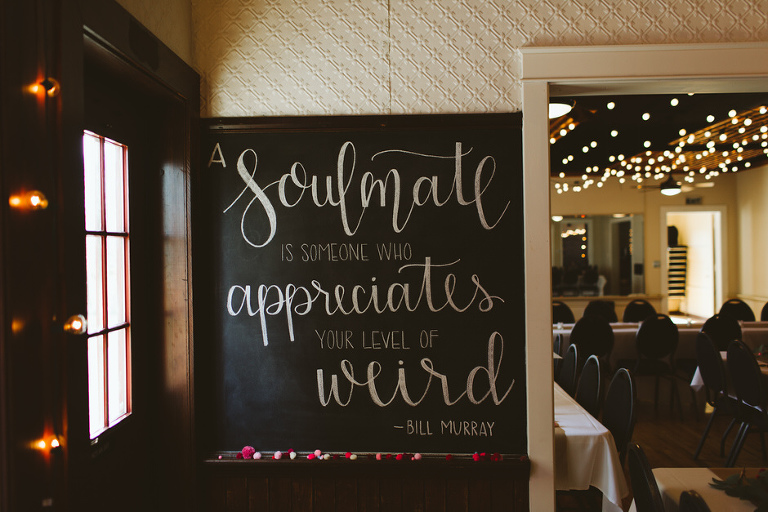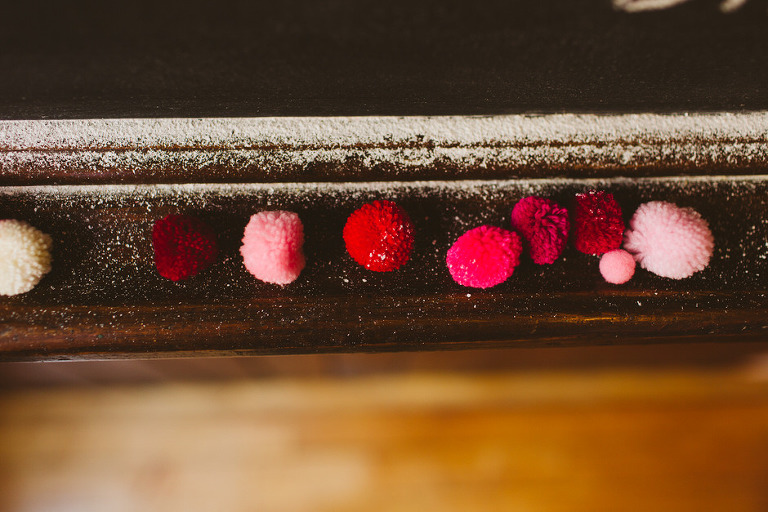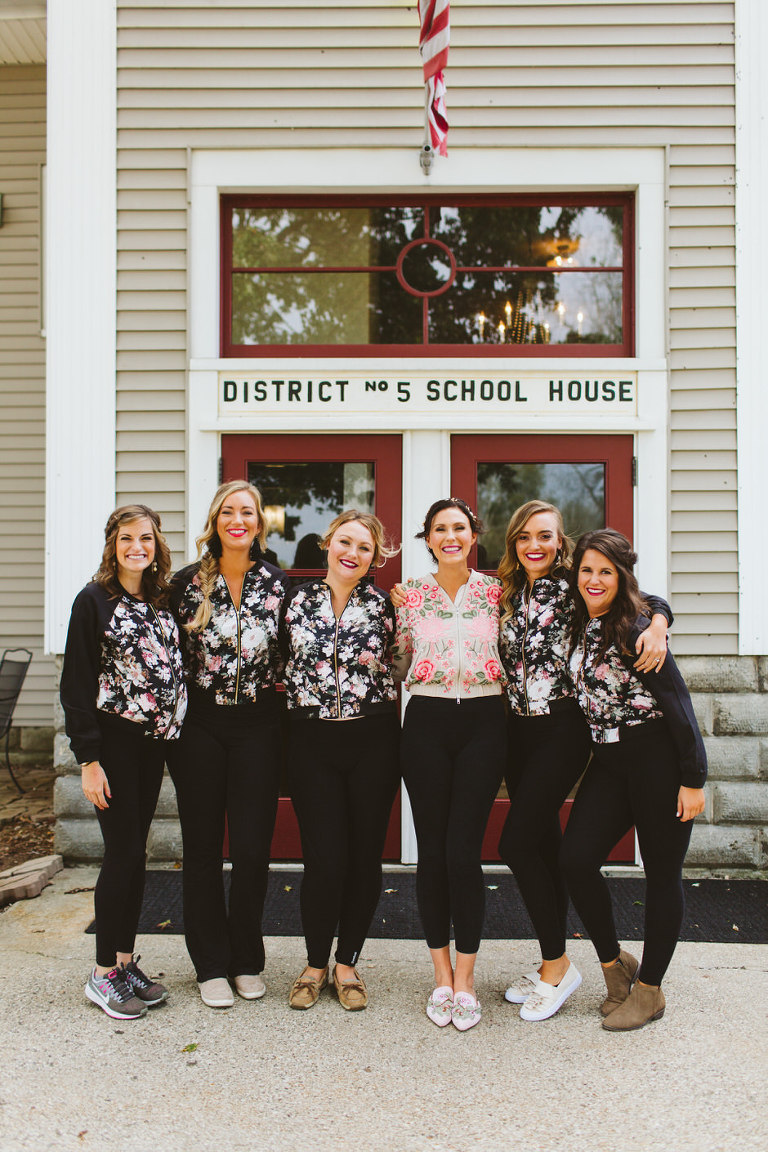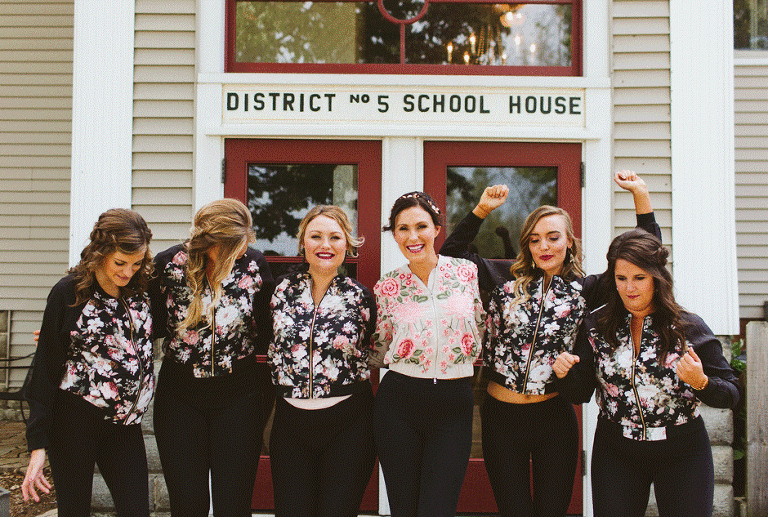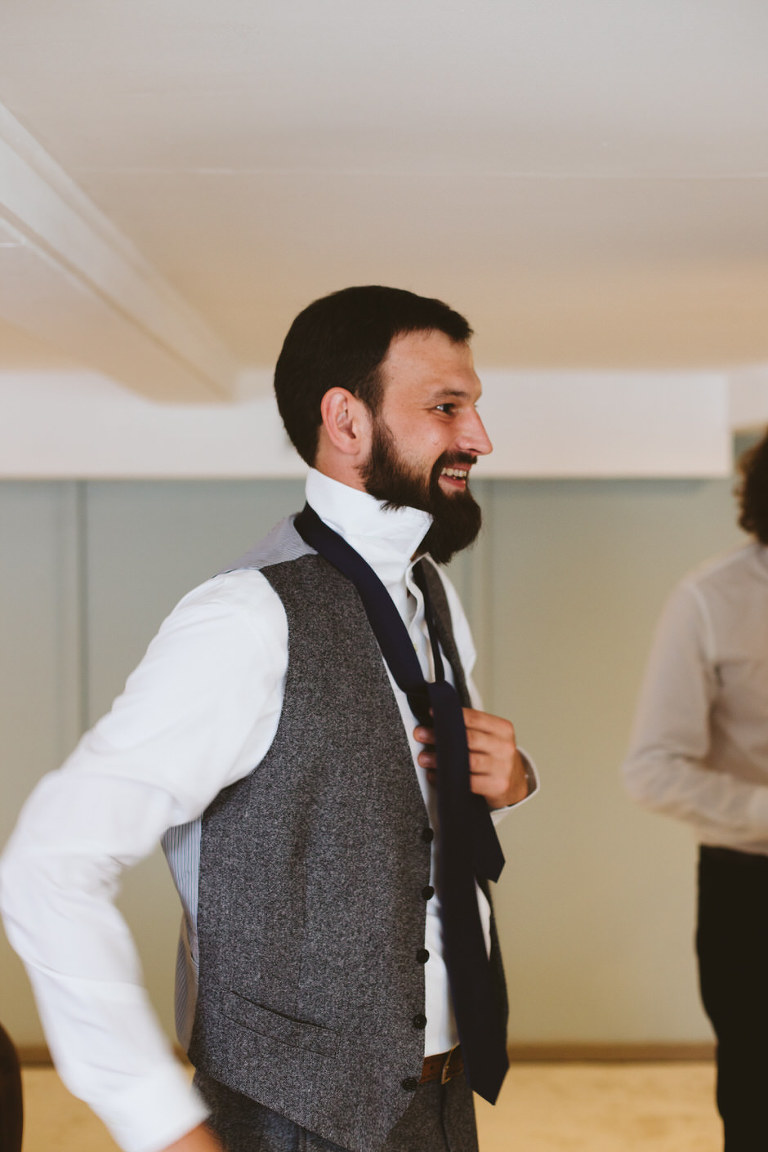 Brad's Suit:
Brad knew he wanted to wear a heavier tweed or wool suit for our wedding, but it was difficult to find in the warmer climate of Nashville! We finally found the perfect suit at Brook's Brothers. He couldn't have looked more handsome!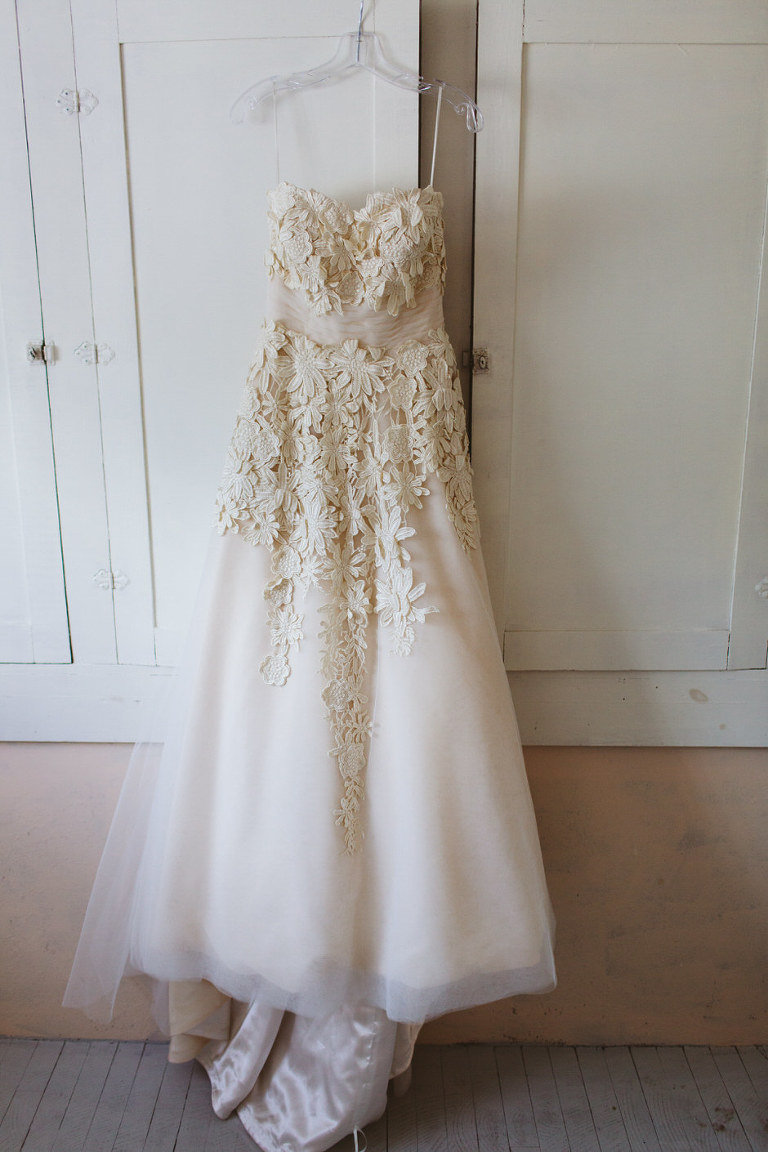 Kendra's Dress:
My parents visited Nashville soon after our engagement, and my mom was so excited that we made an appointment at a consignment dress store just to see what was available and what I liked. I found the PERFECT dress right away – a perfectly quirky yet romantic Robert Bullock dress with a full chiffon skirt and lace flowers that almost float when I walked. Way more traditional than I thought I would go with, but I couldn't have loved it more!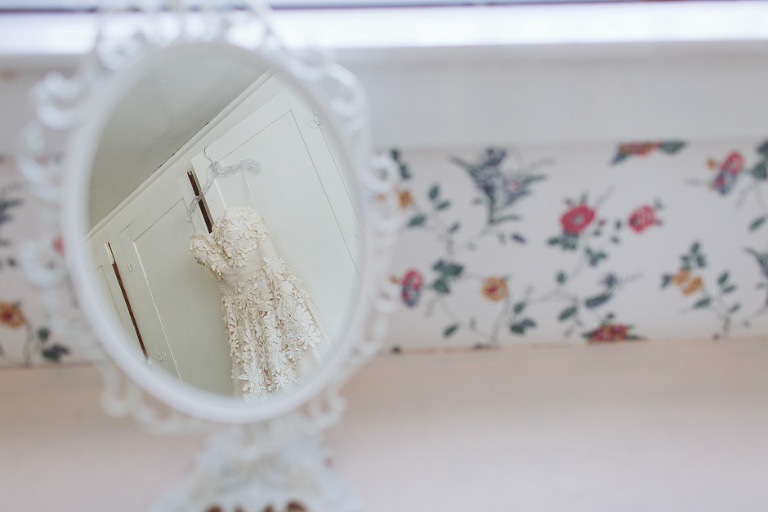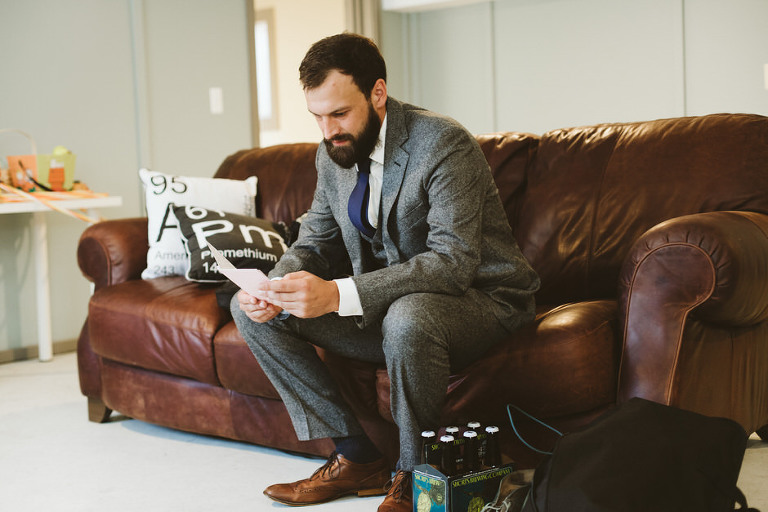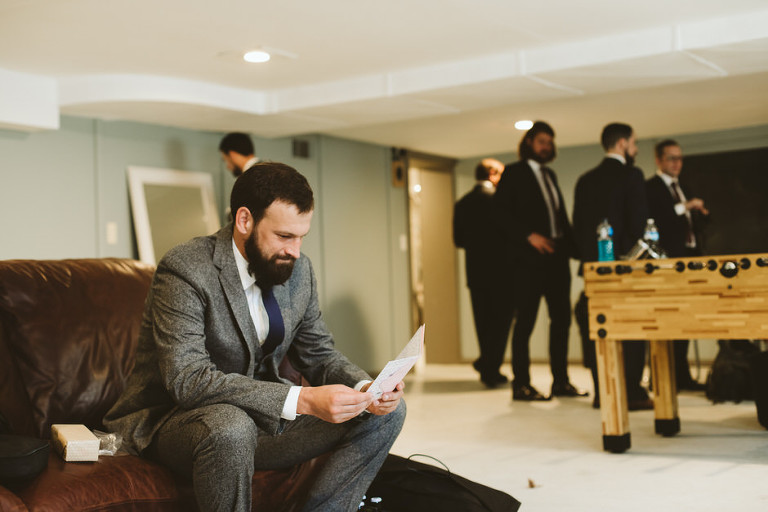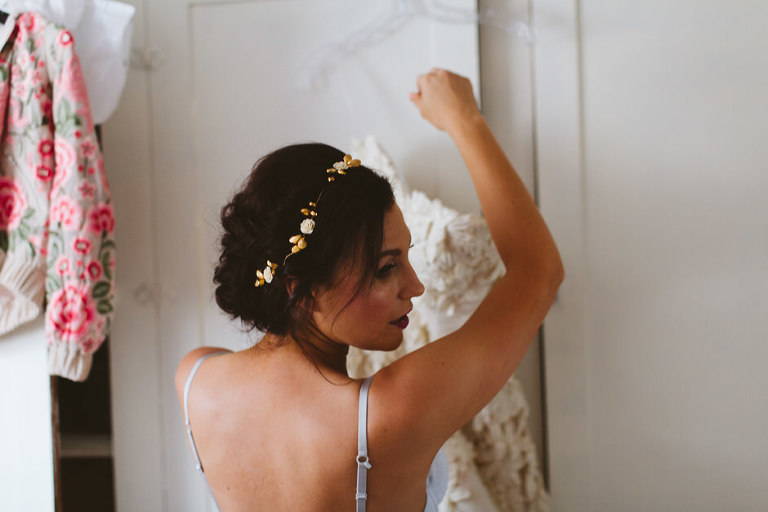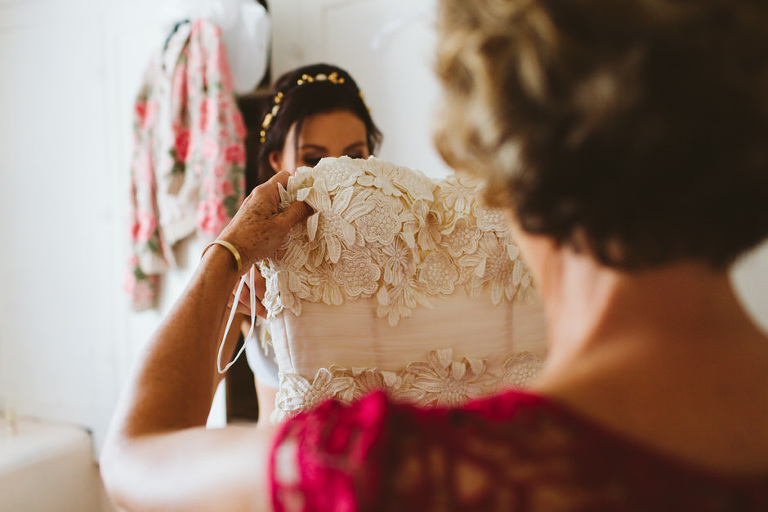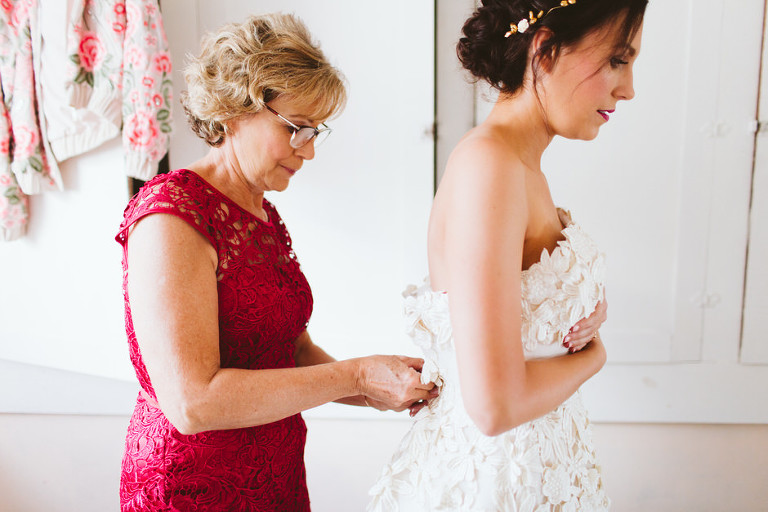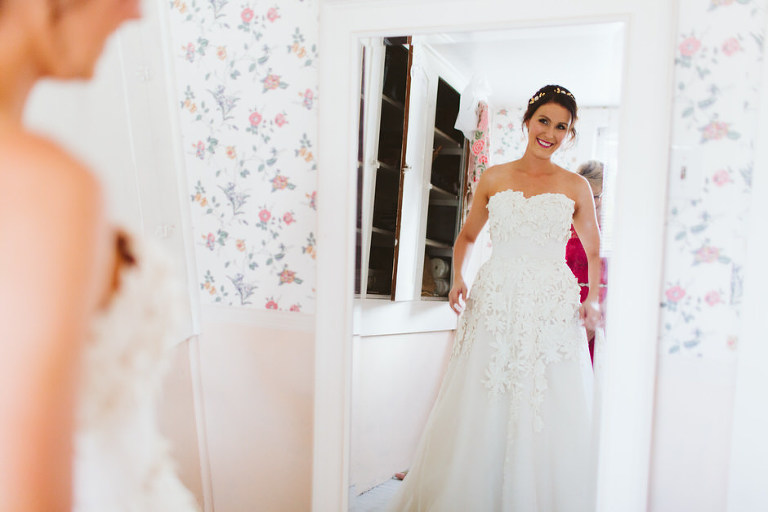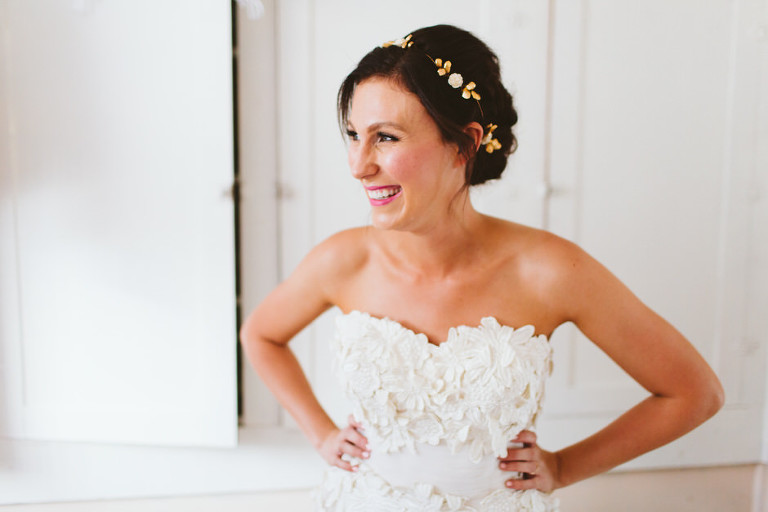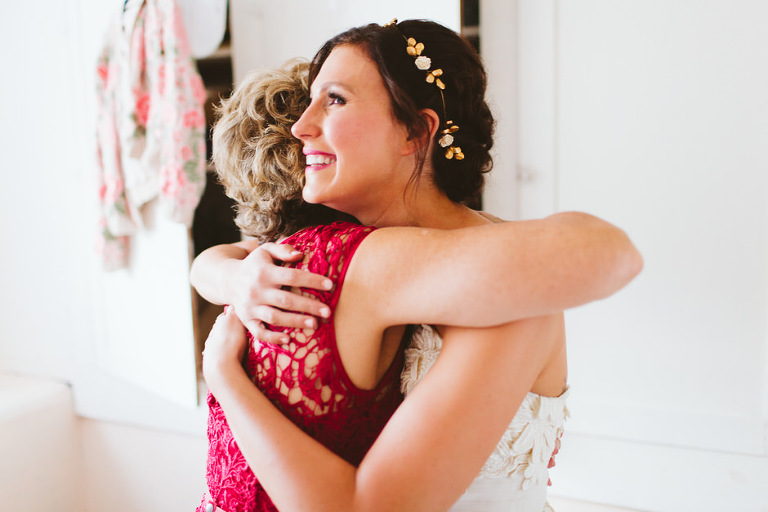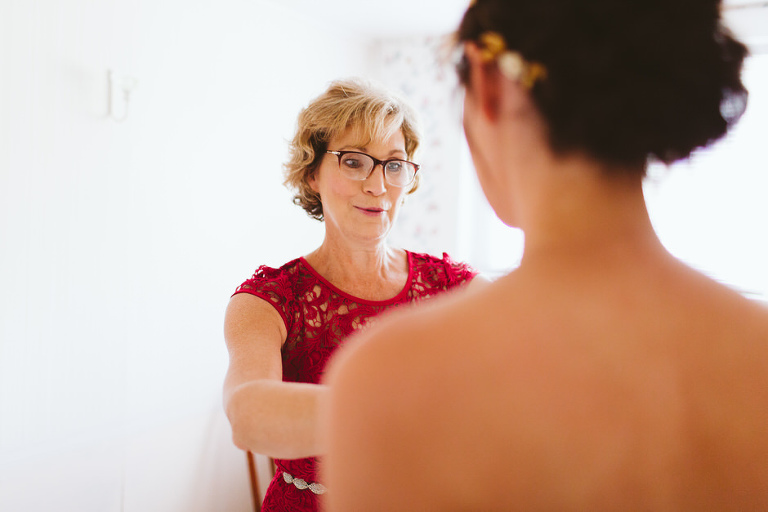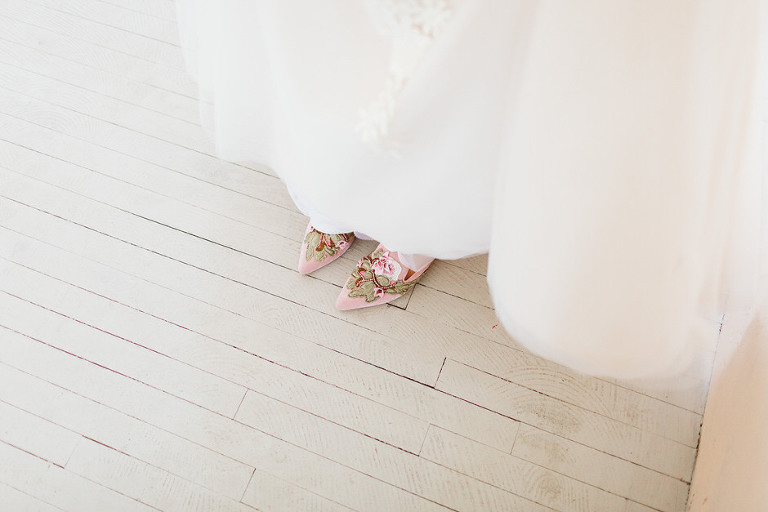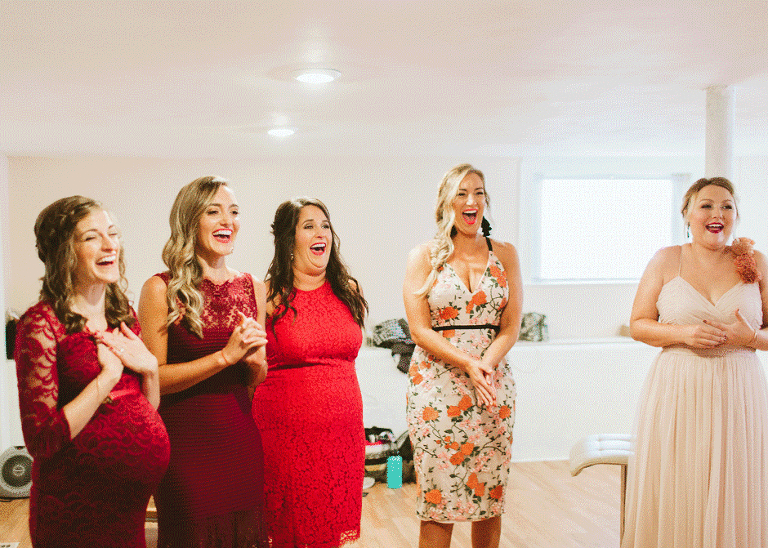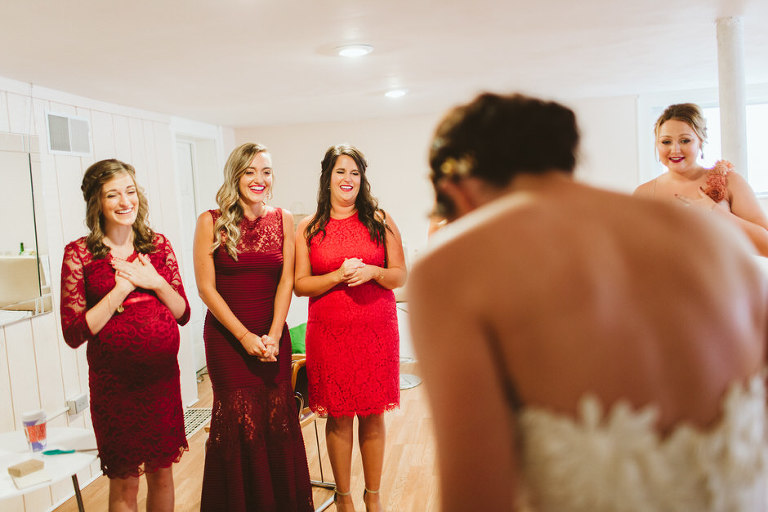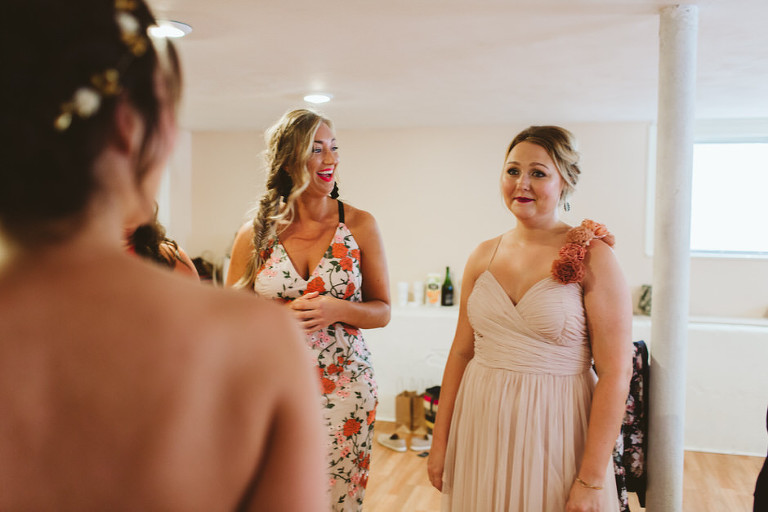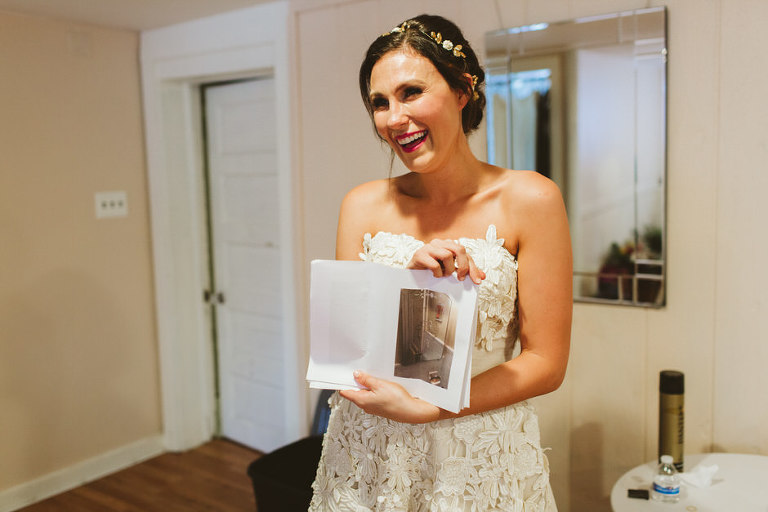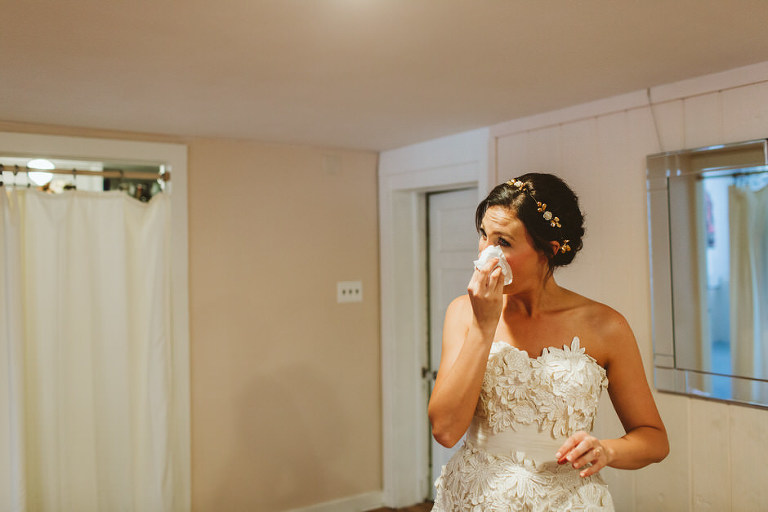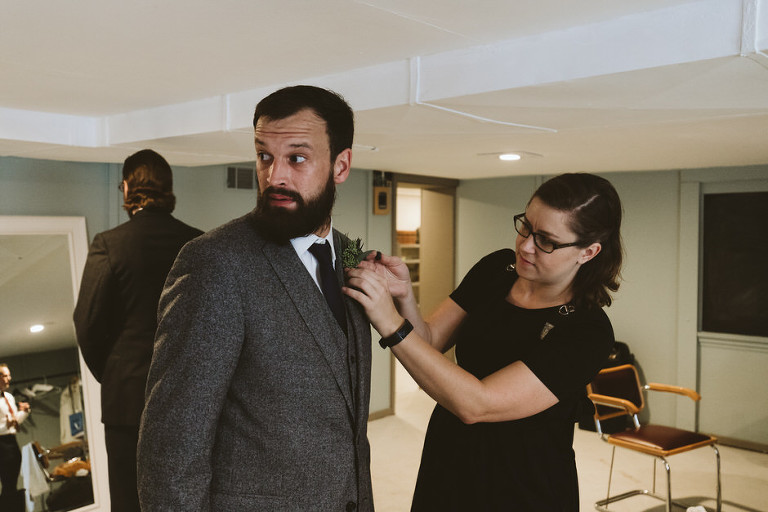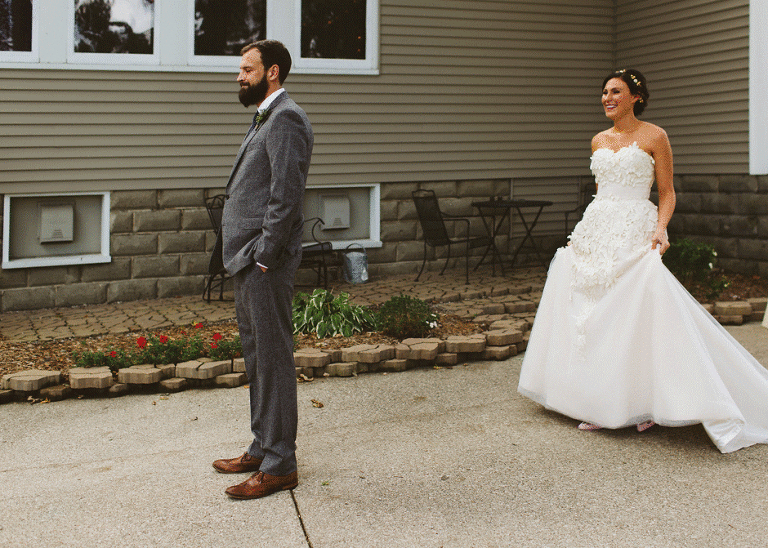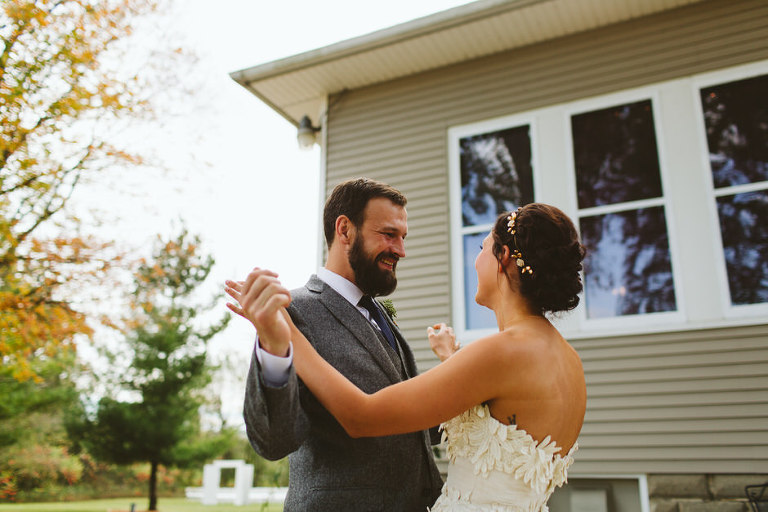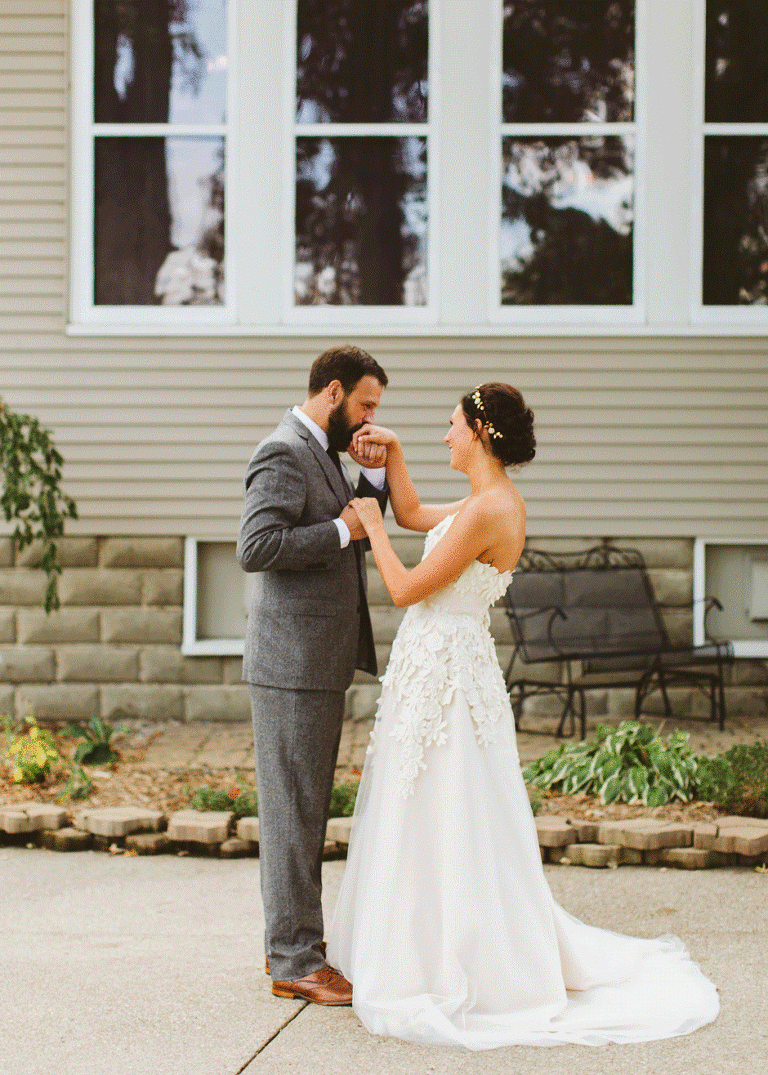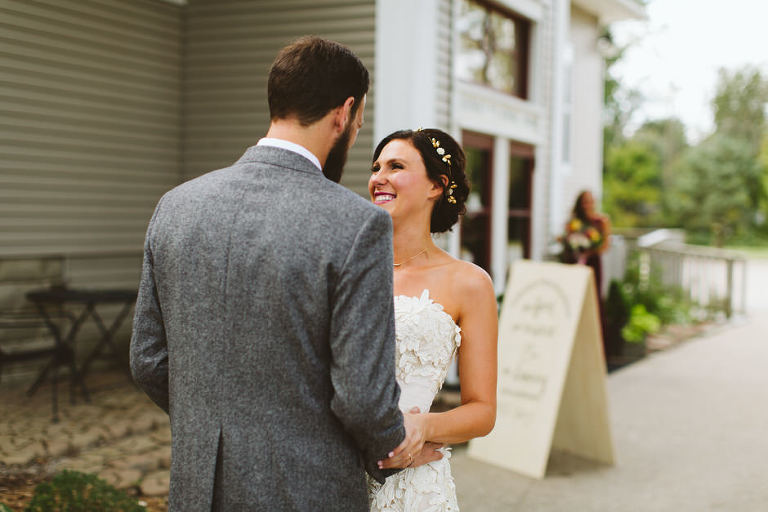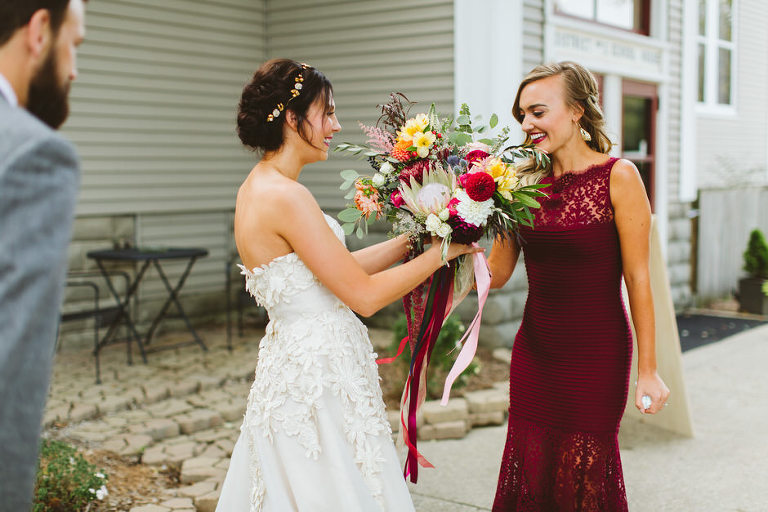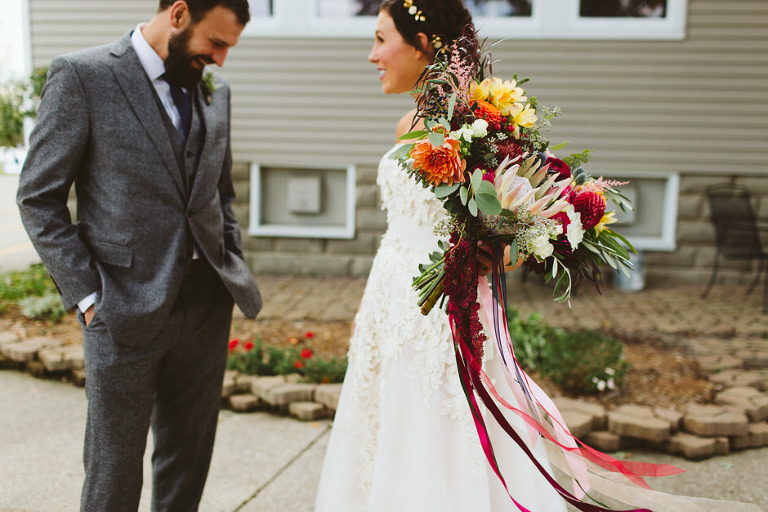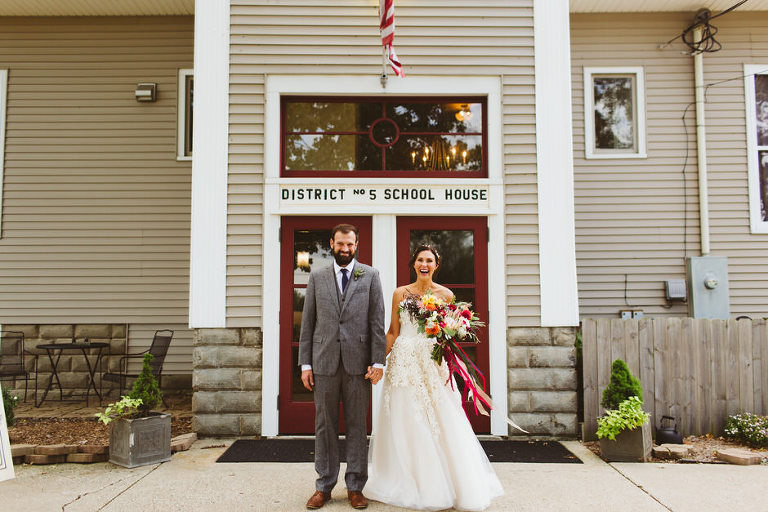 The Venue:
We got married at the District 5 Schoolhouse in Borculo, Michigan. It was the PERFECT place for us – untraditional, intimate, historical, and charming. The staff was wonderful to work with, and the outdoor ceremony space made our dreams come true!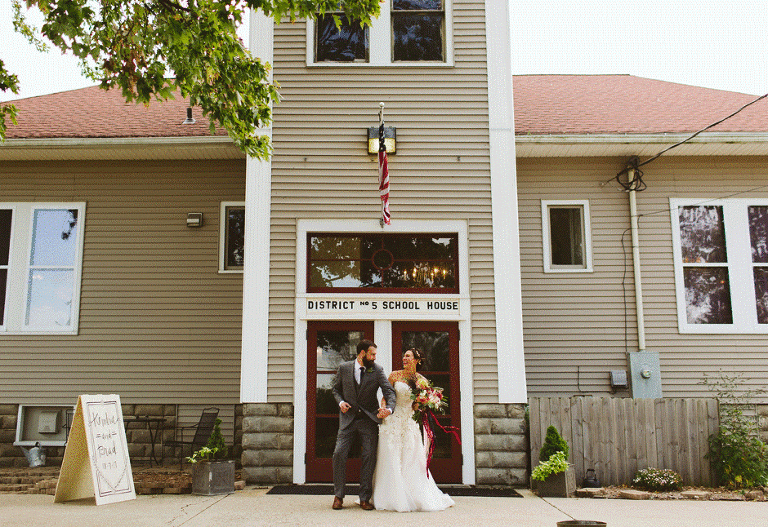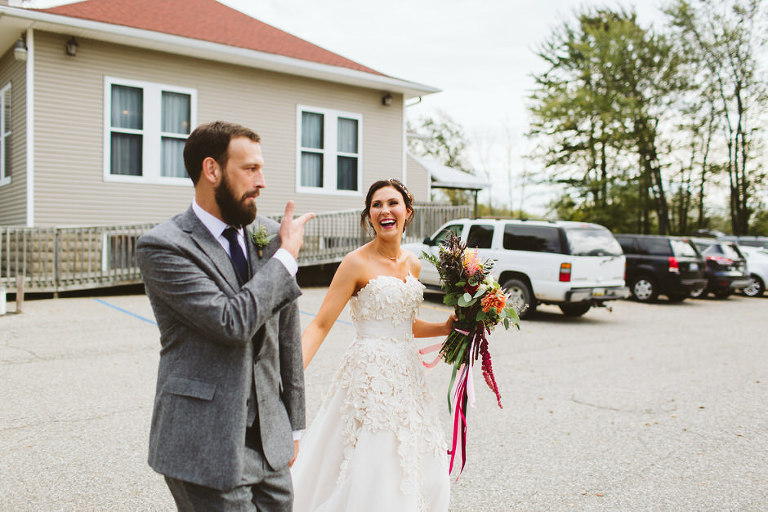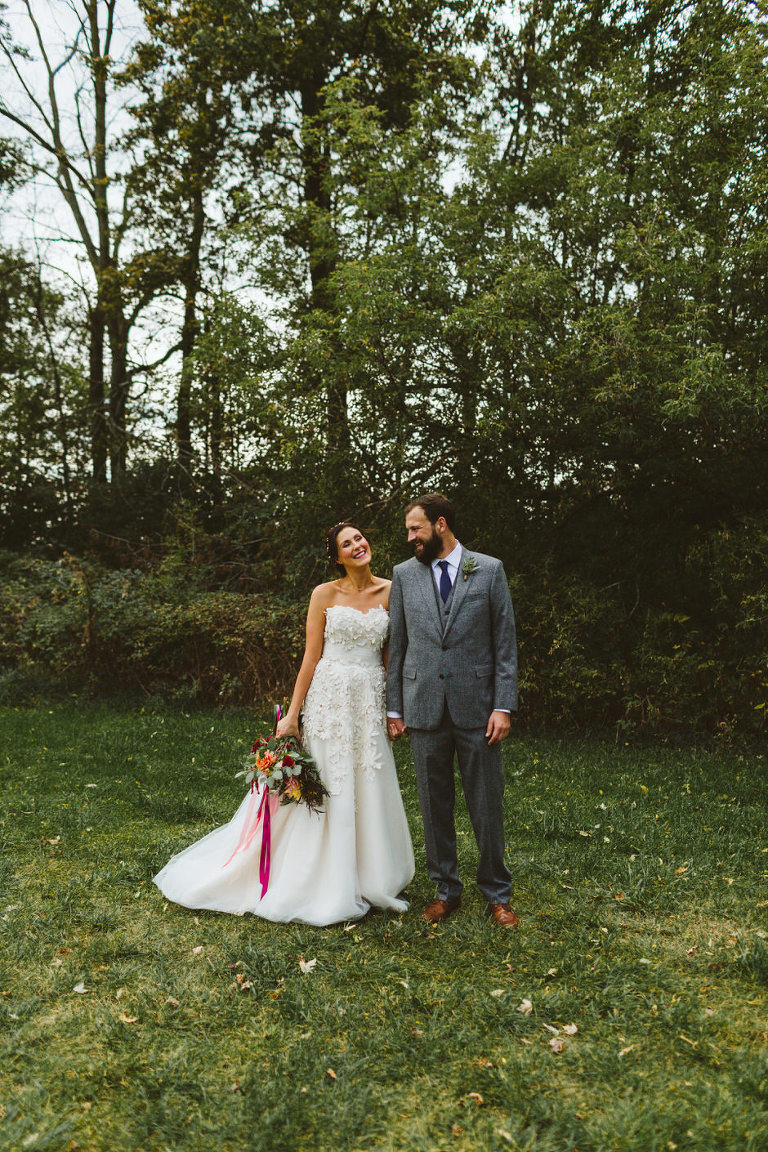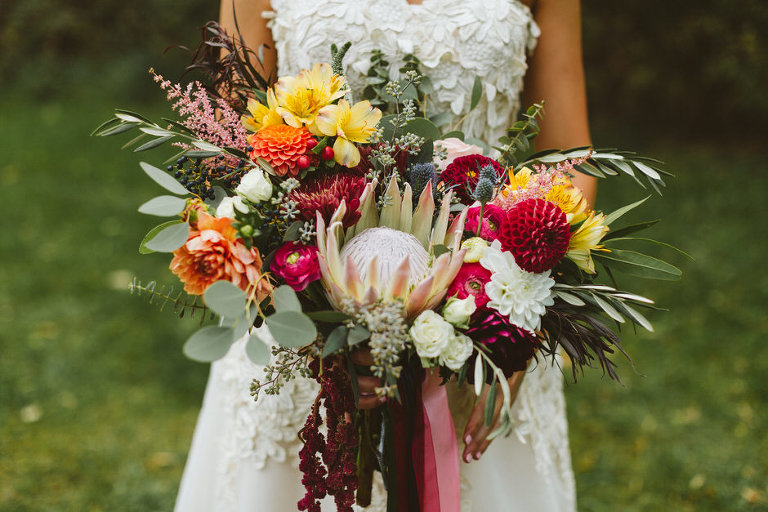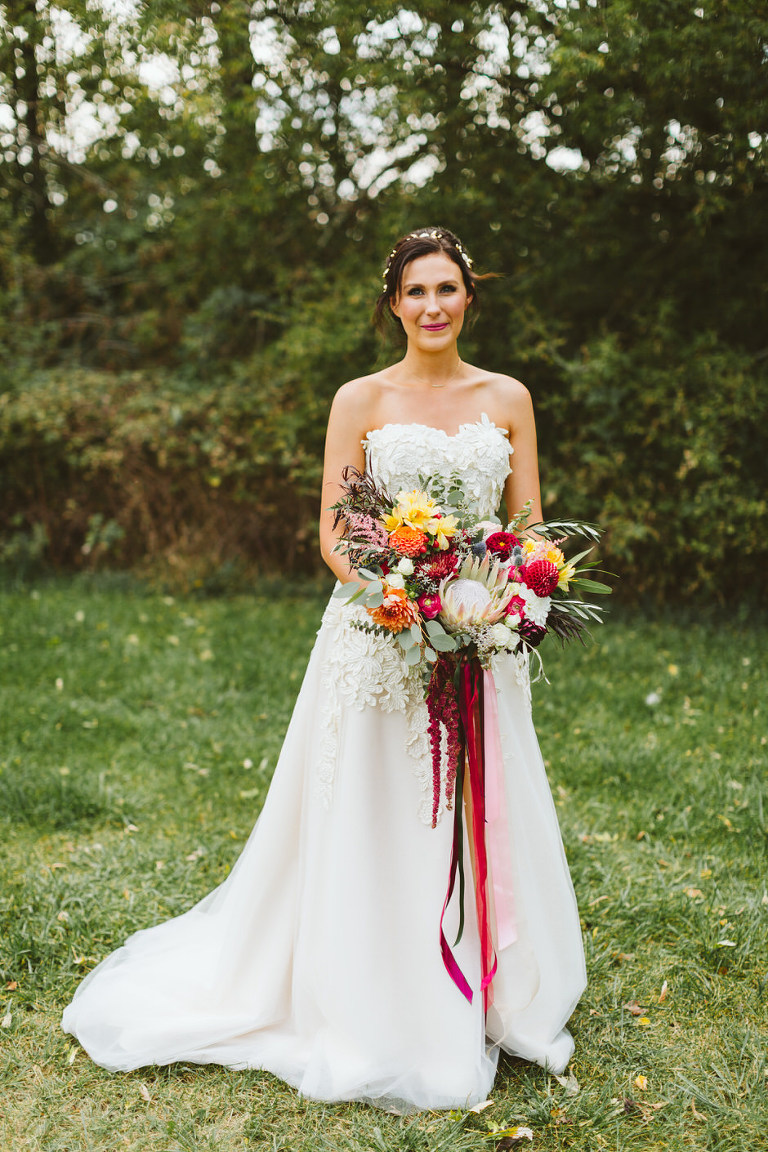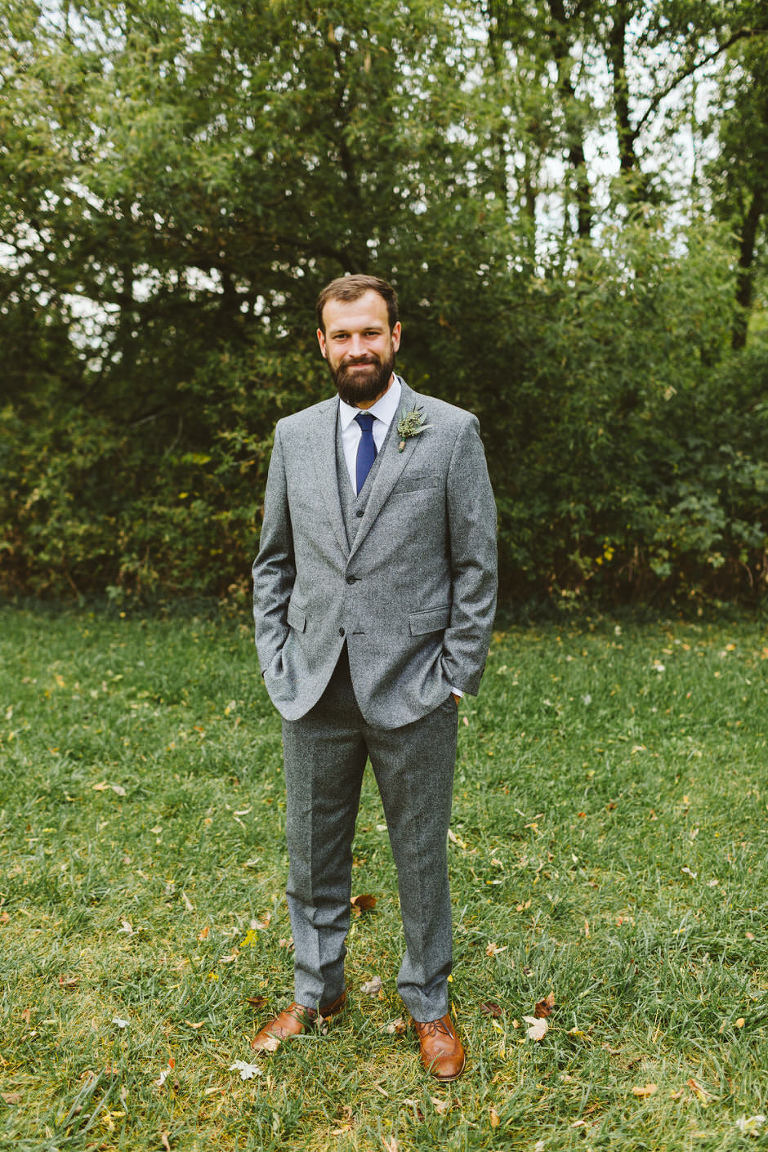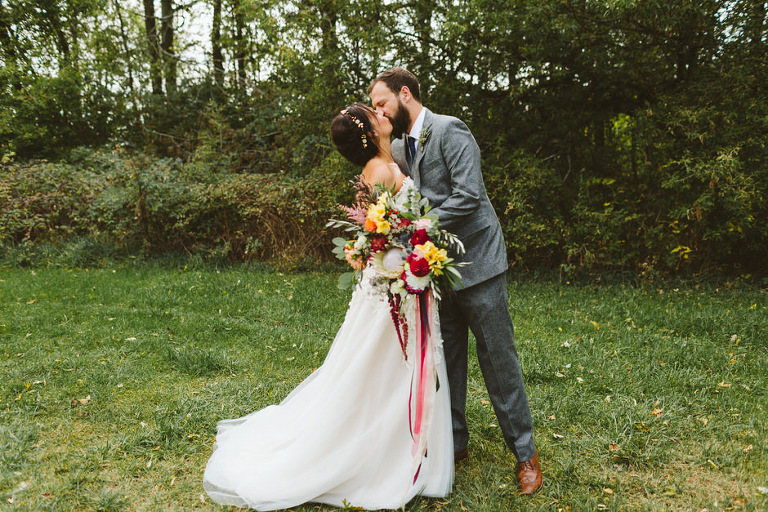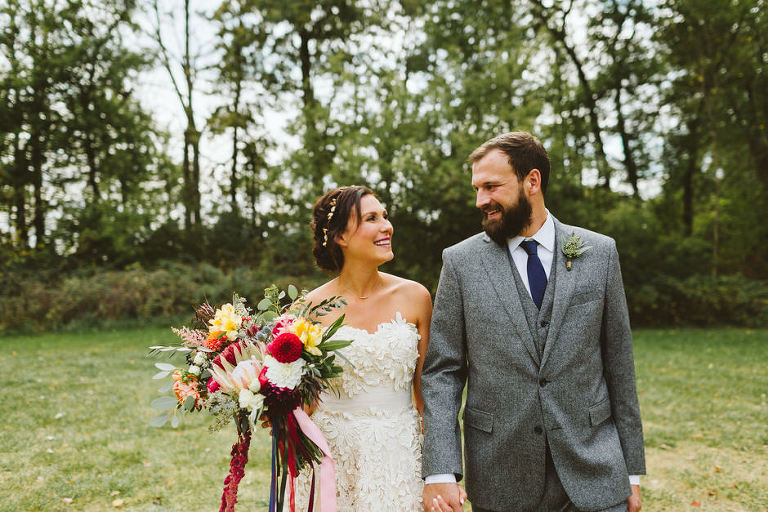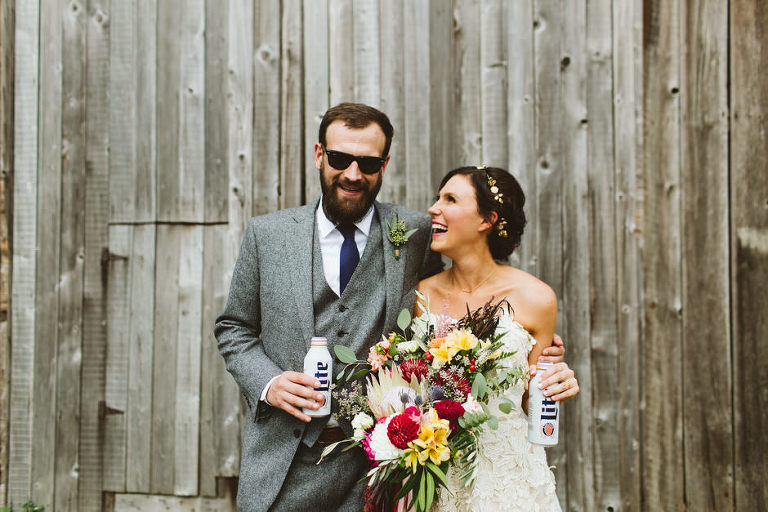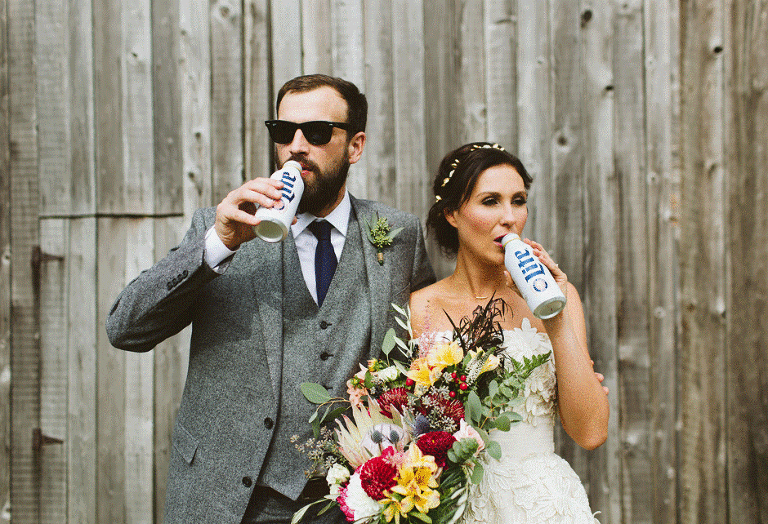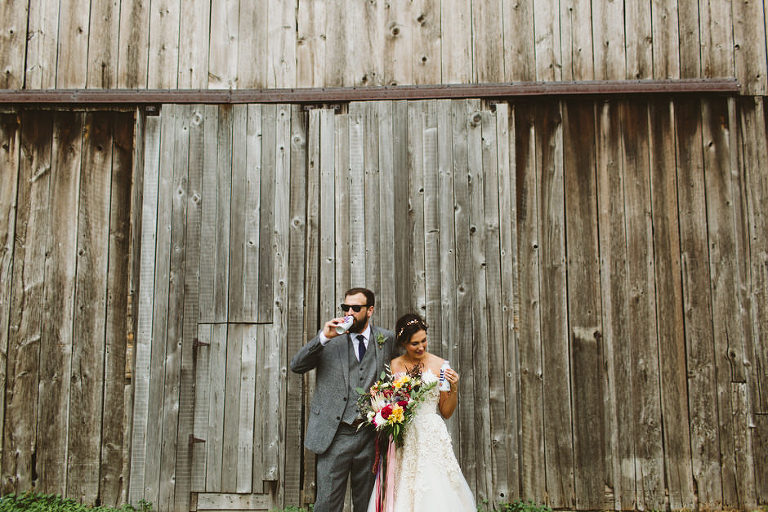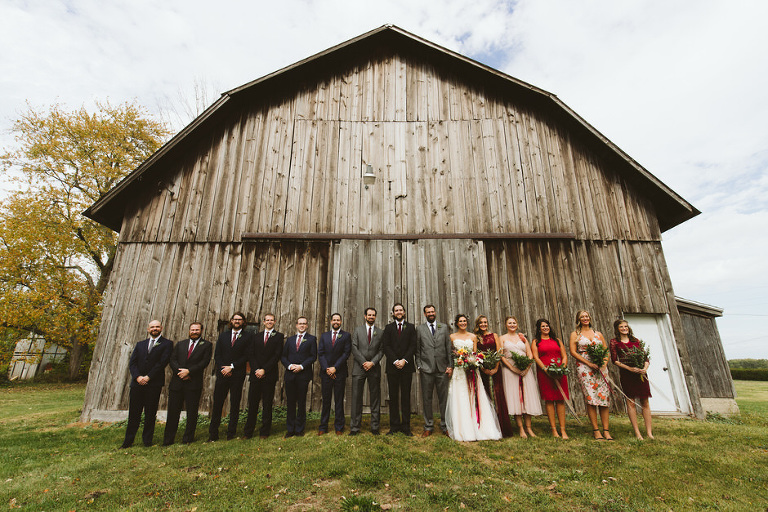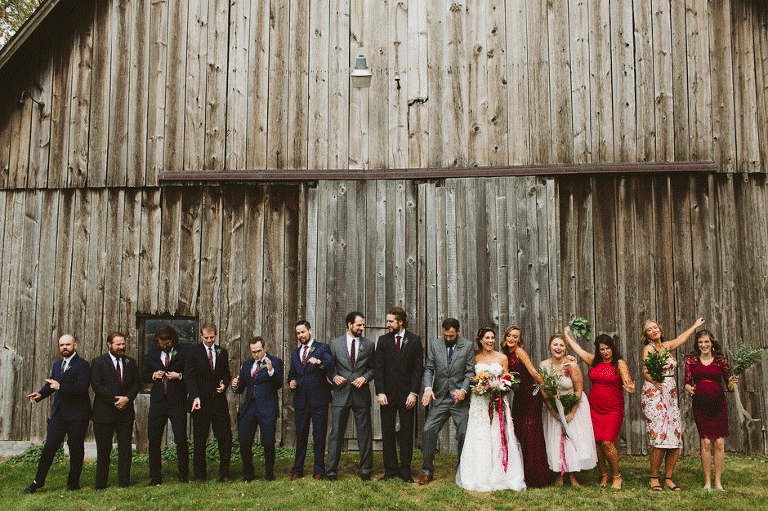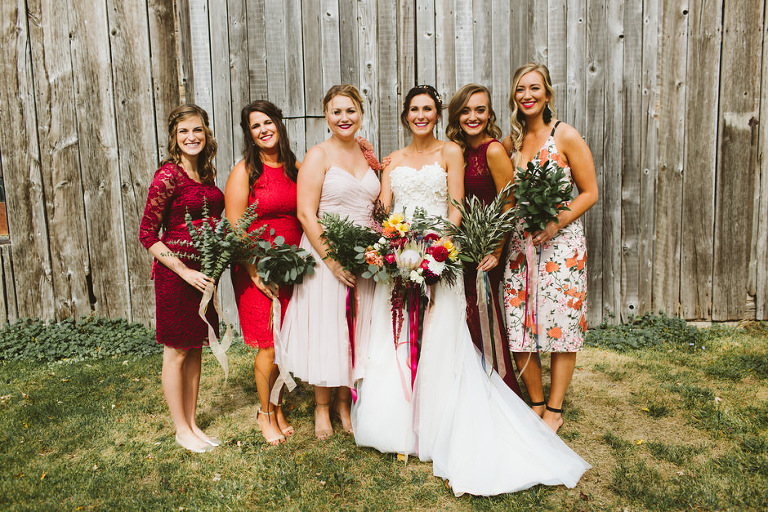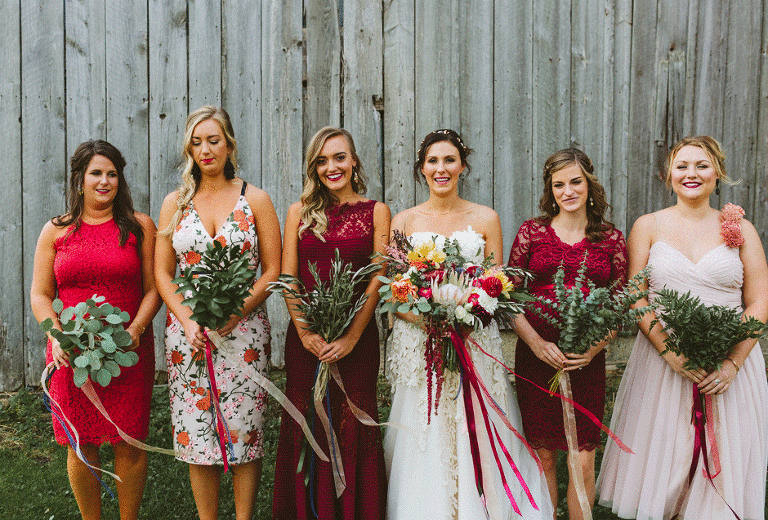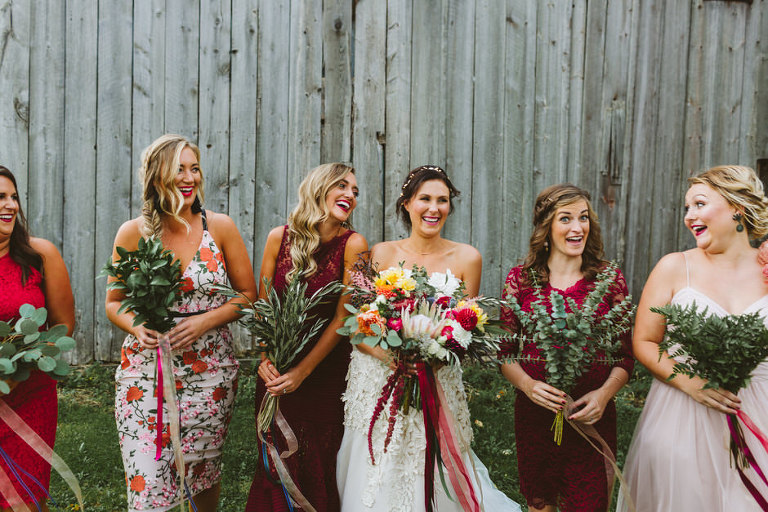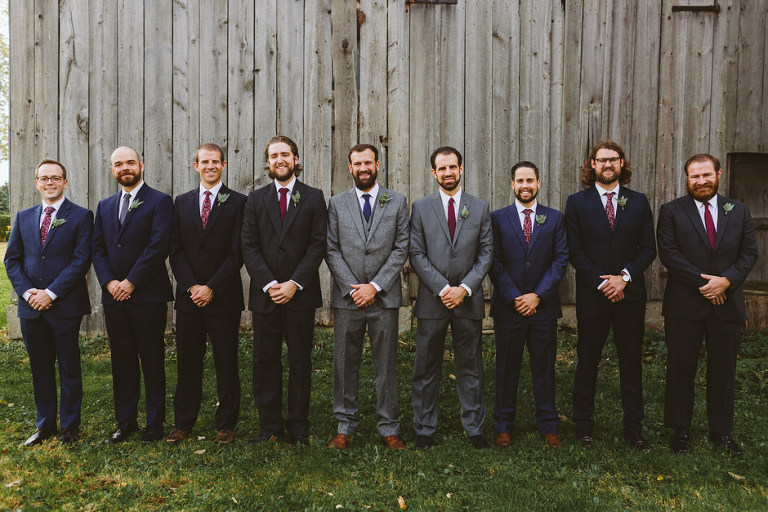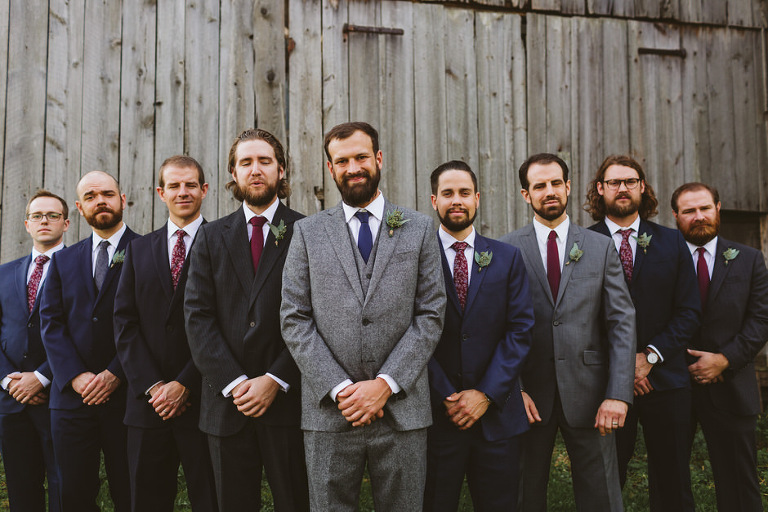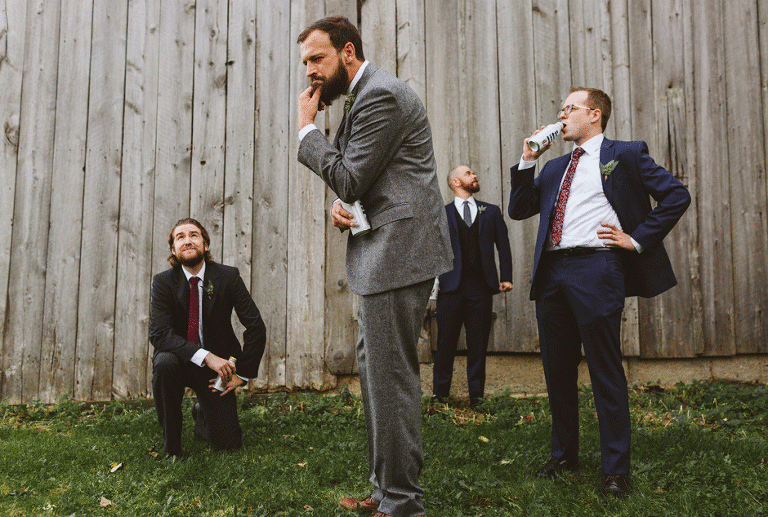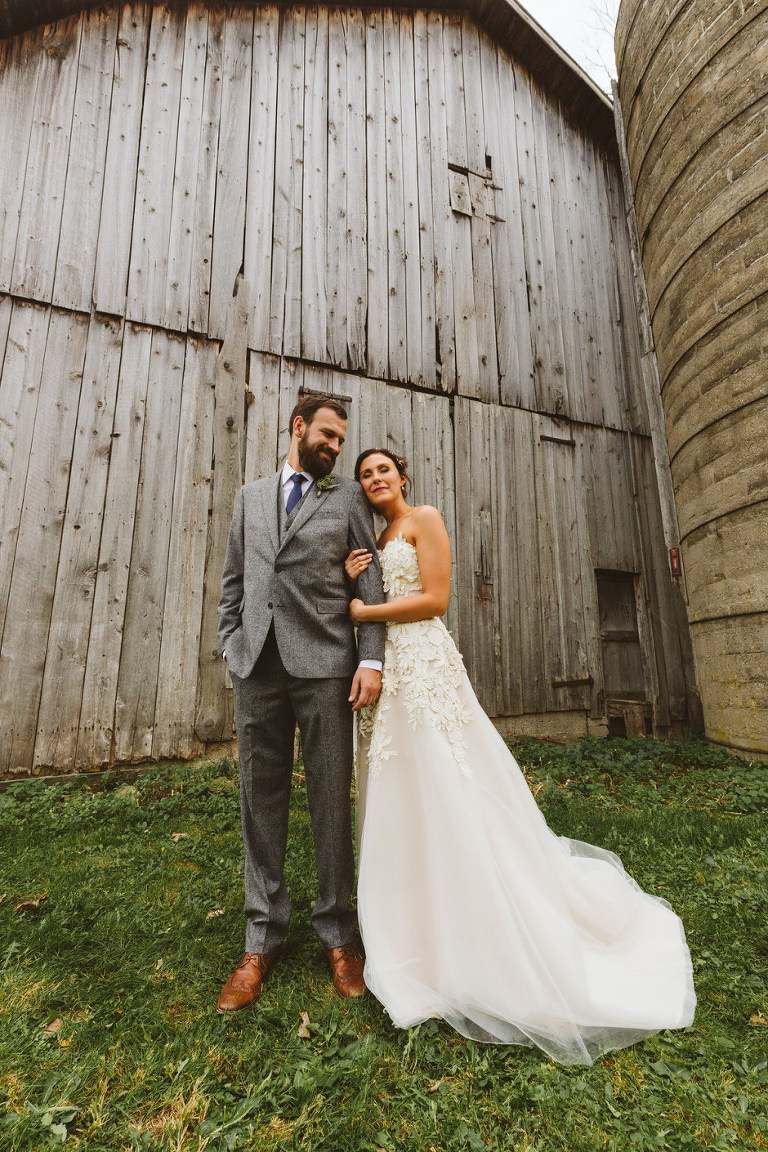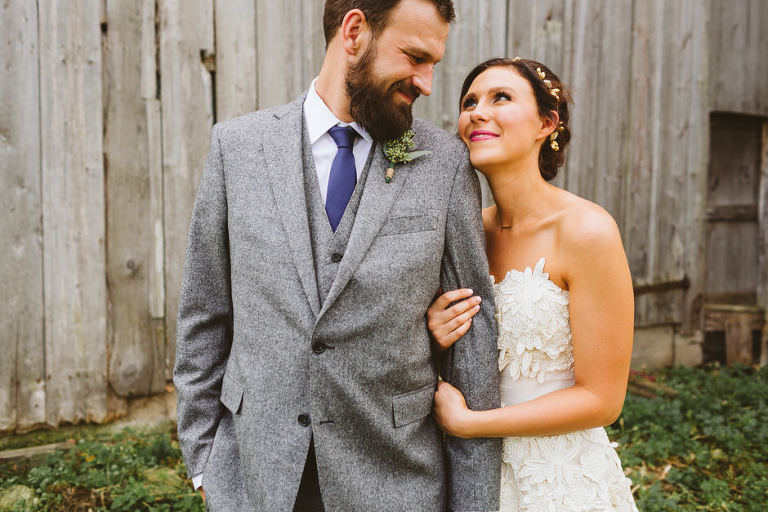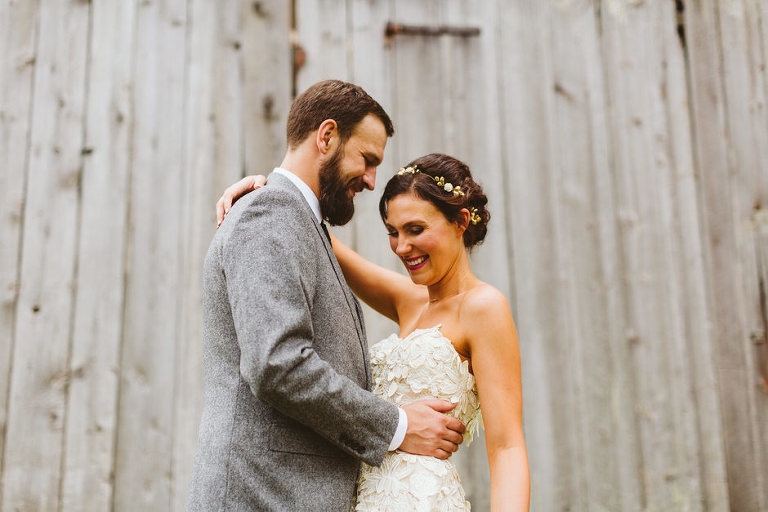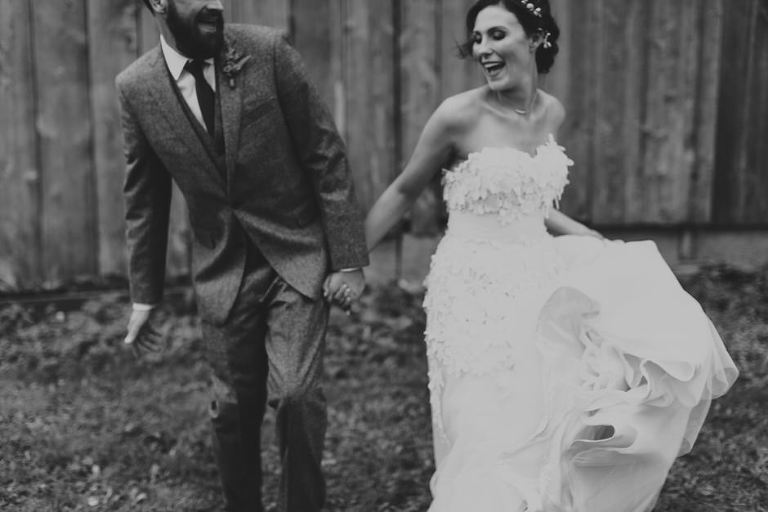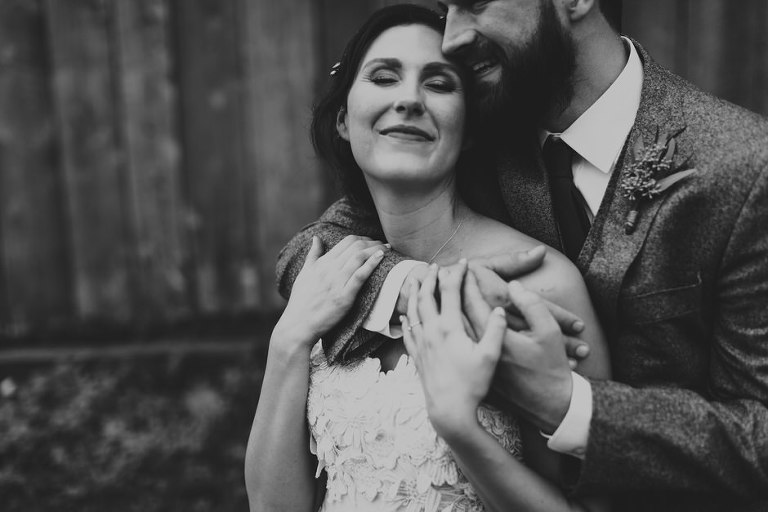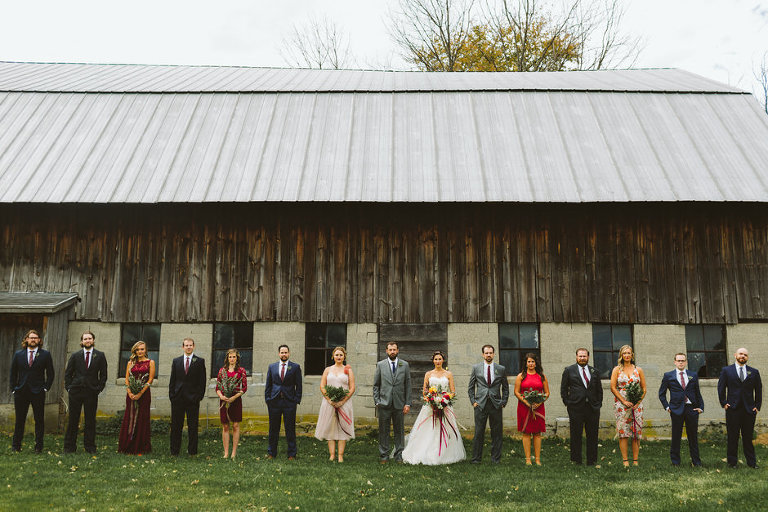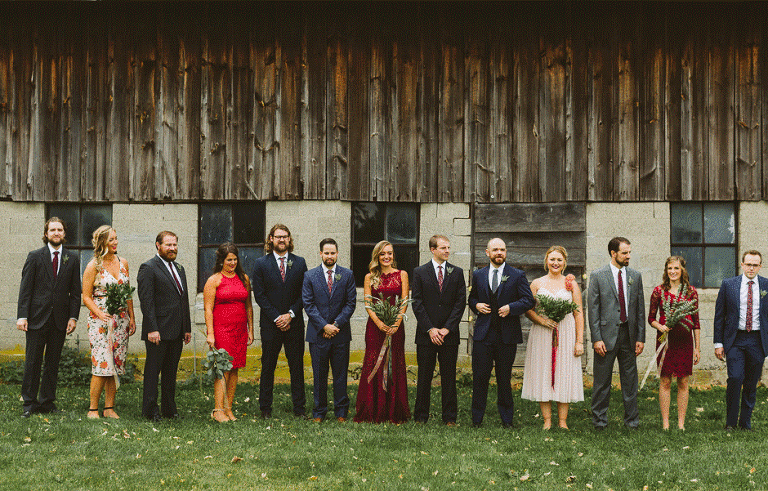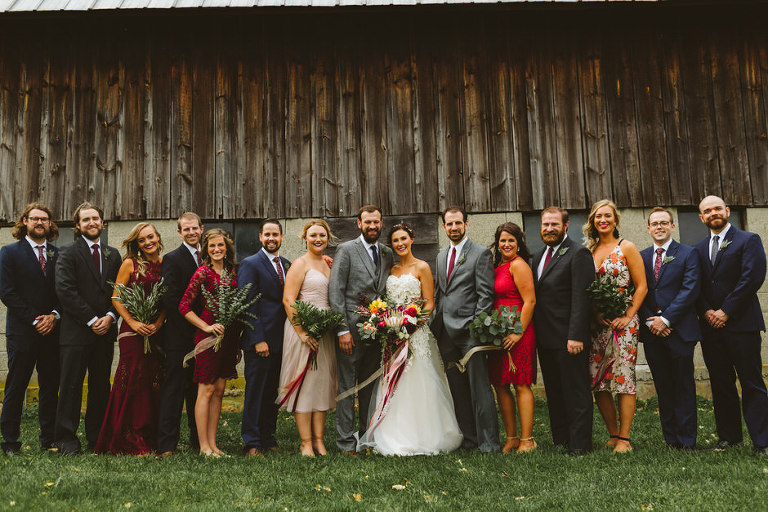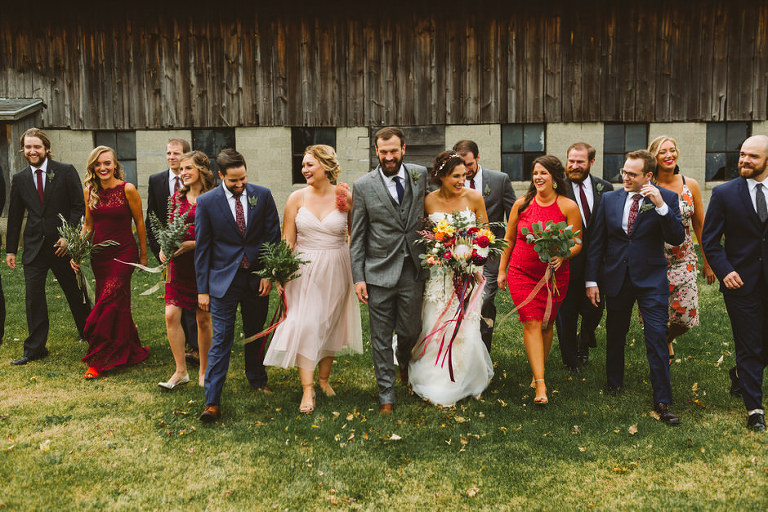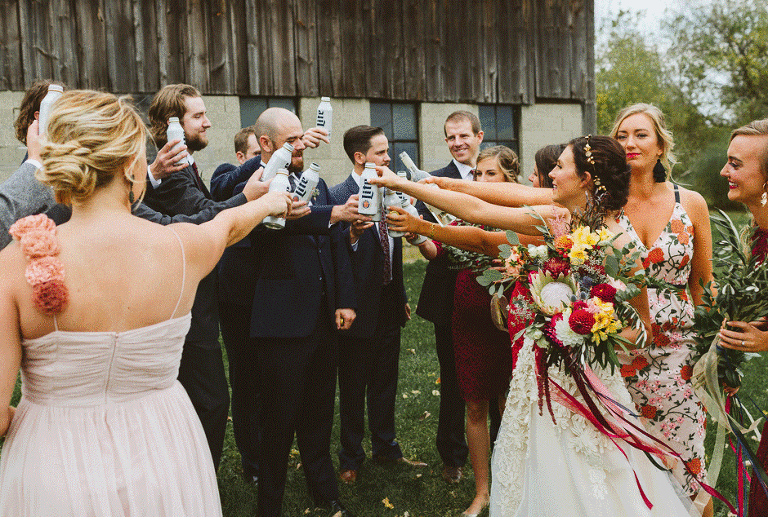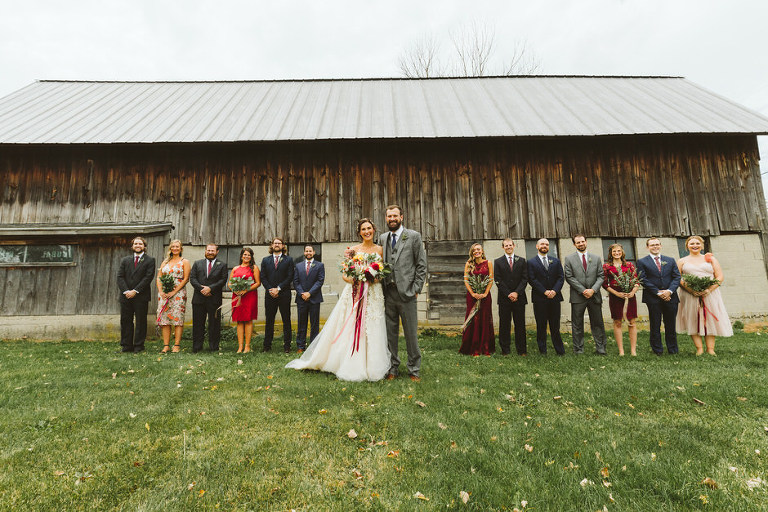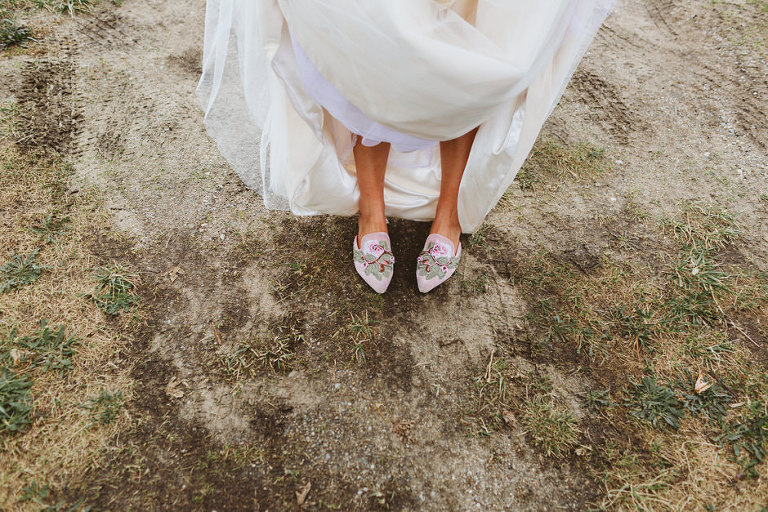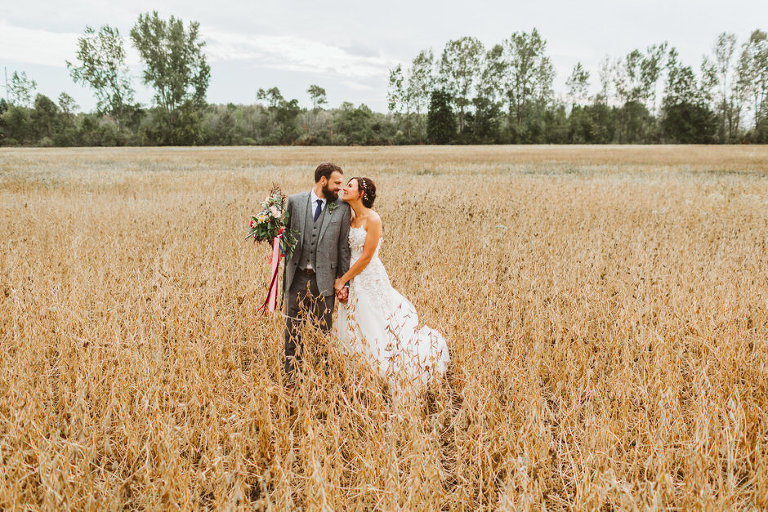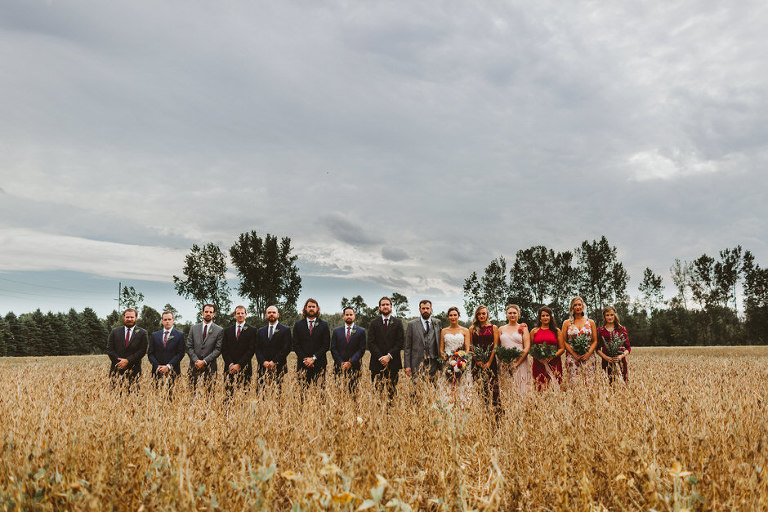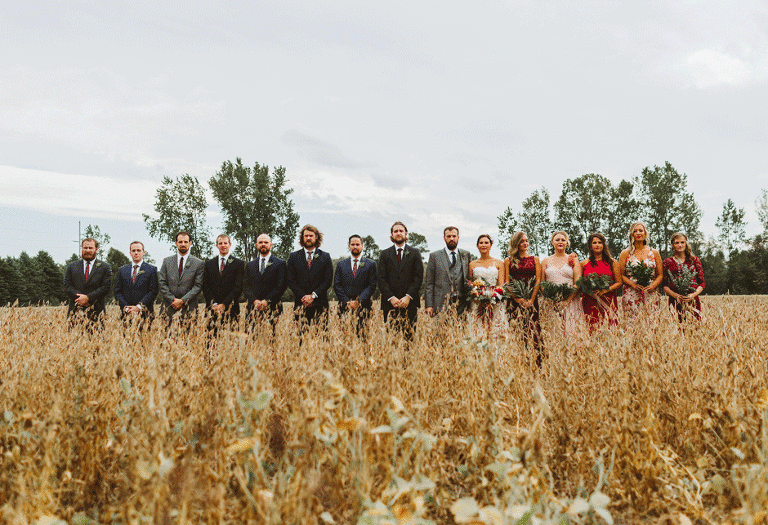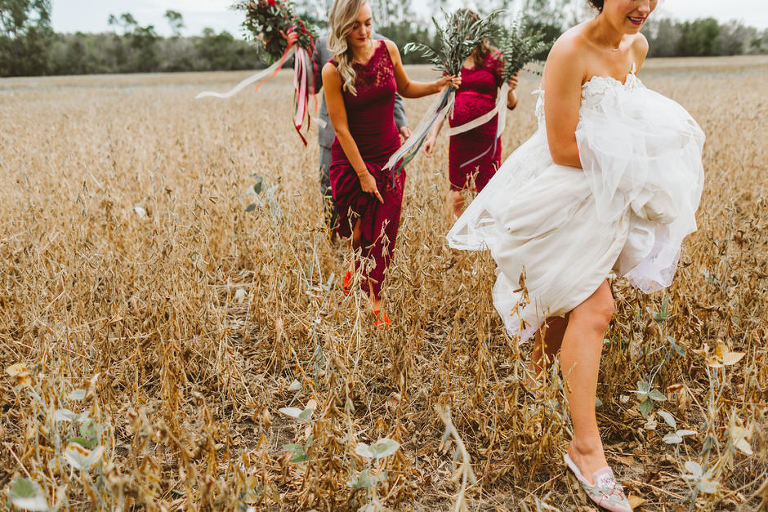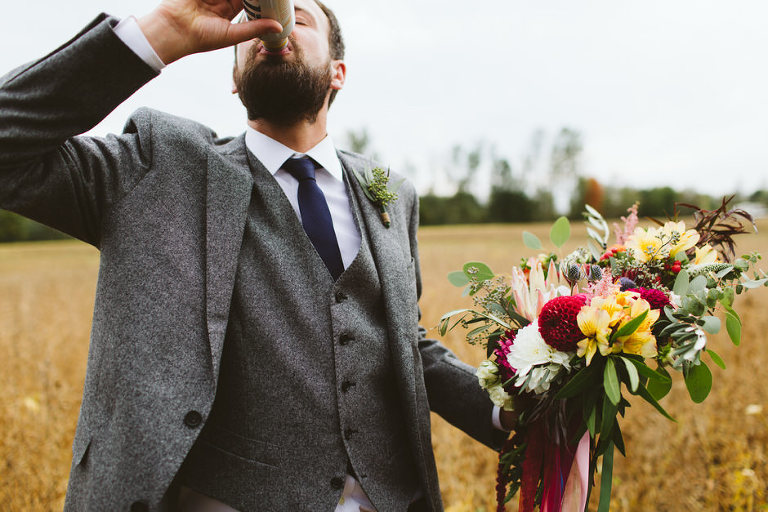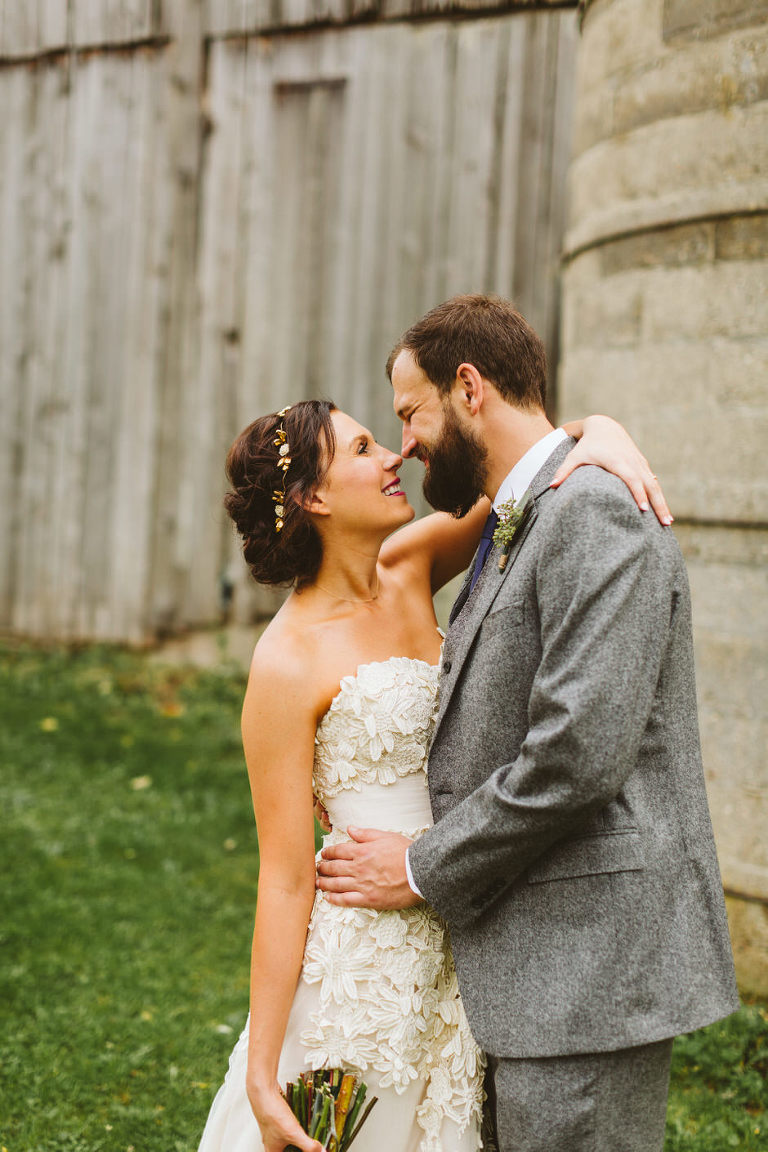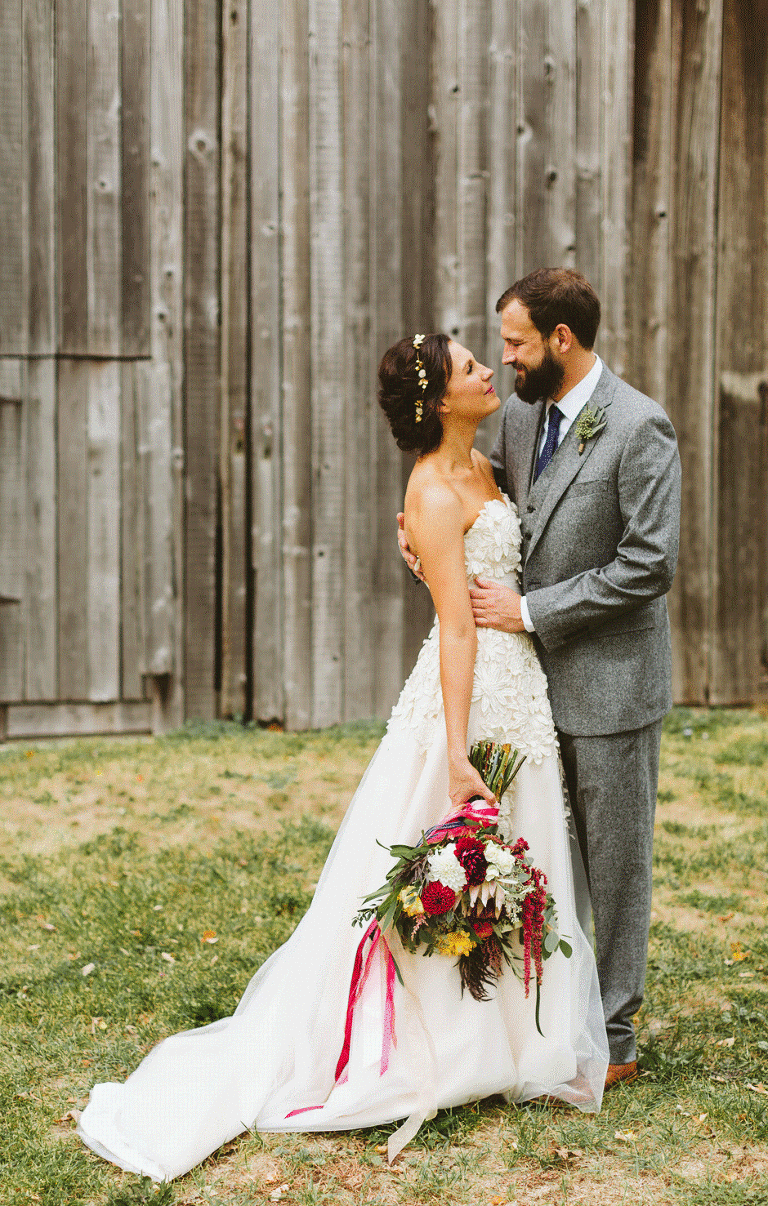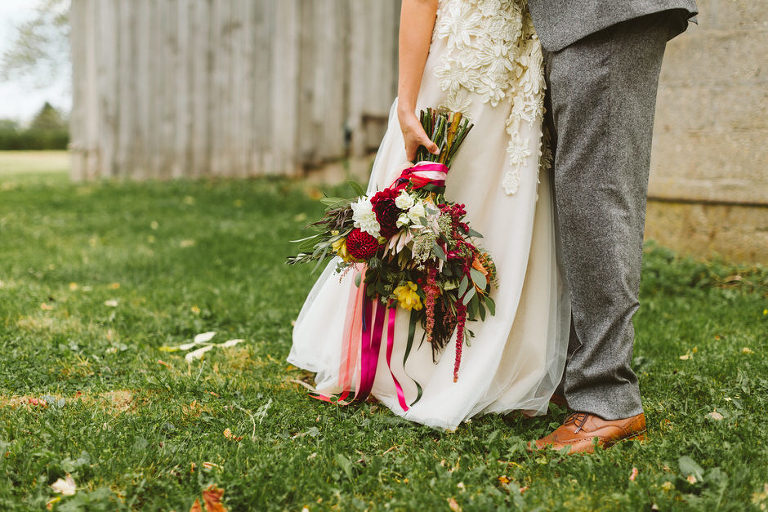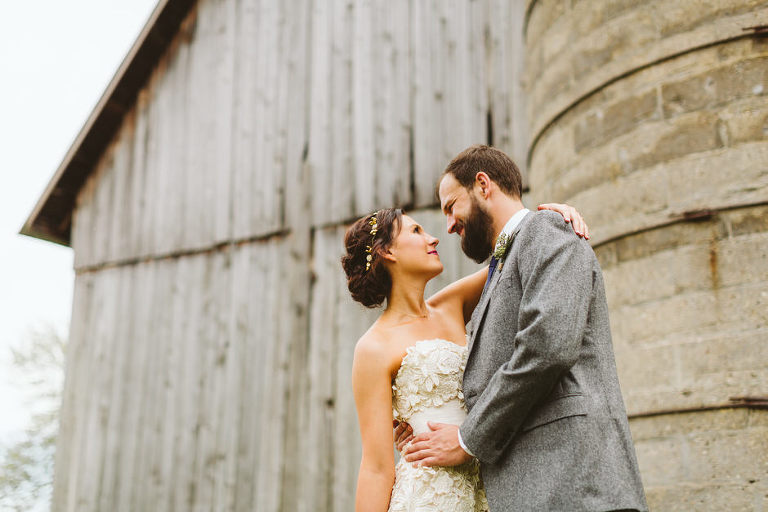 The Ceremony:
The ceremony was amazing. We didn't follow many traditions, only ones that felt important and meaningful to us. We wrote the ceremony together, along with our own vows. We both had both of our parents walk us down the aisle. Our friend Ted was our officiant, and we had two close friends read passages from literature that were meaningful to us. Kendra is very proud that she made Brad cry!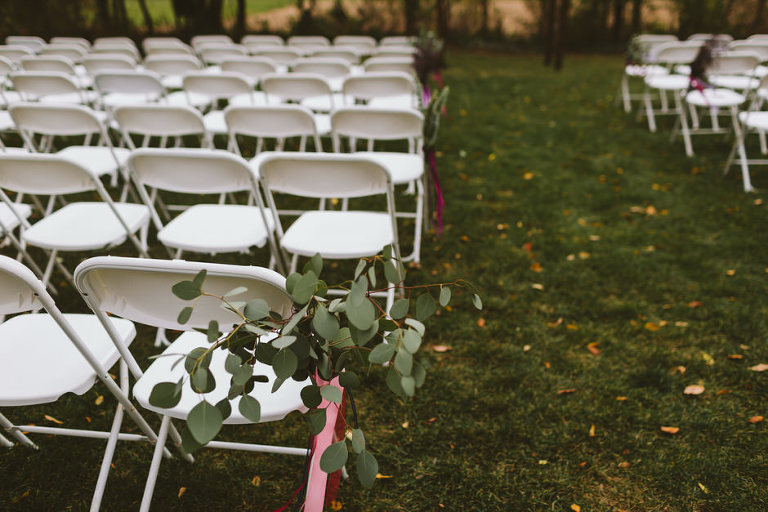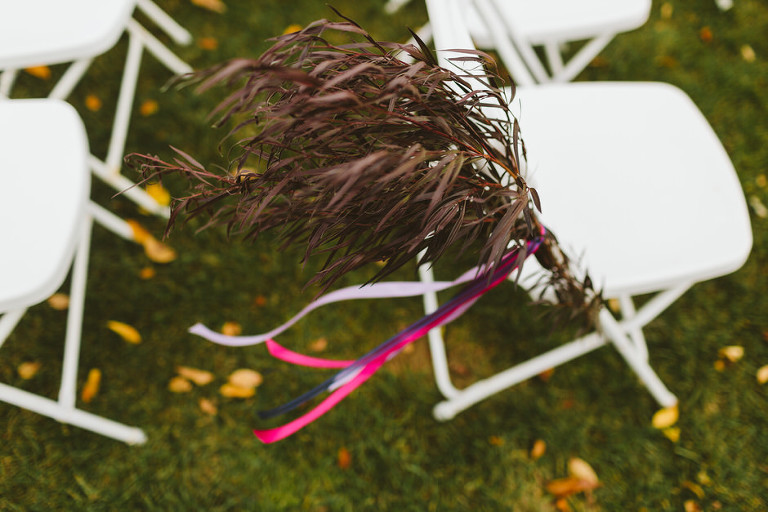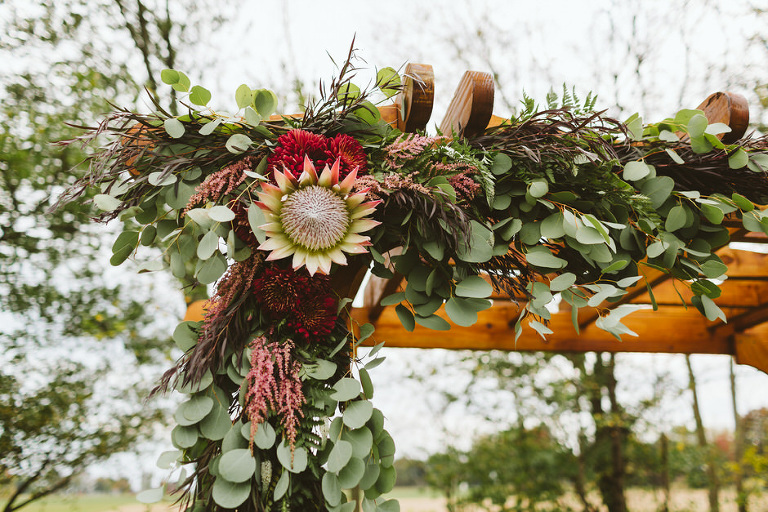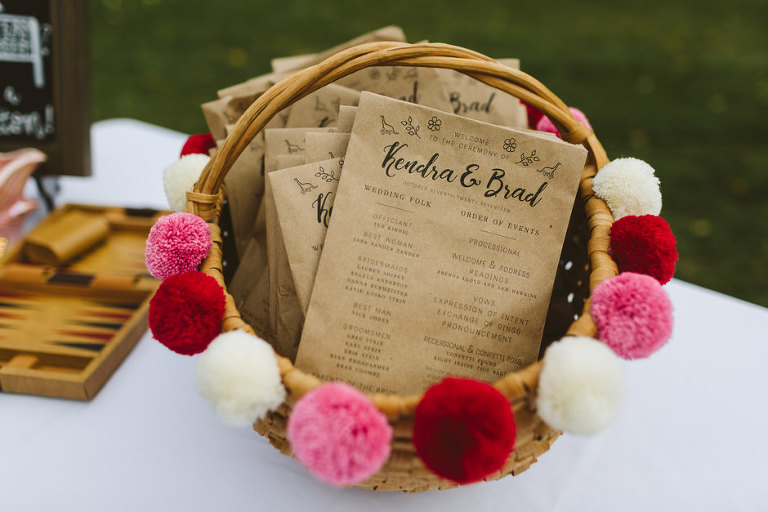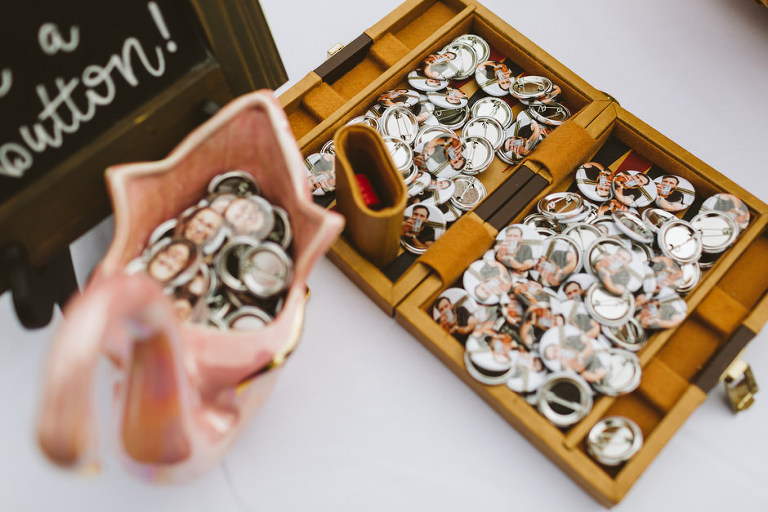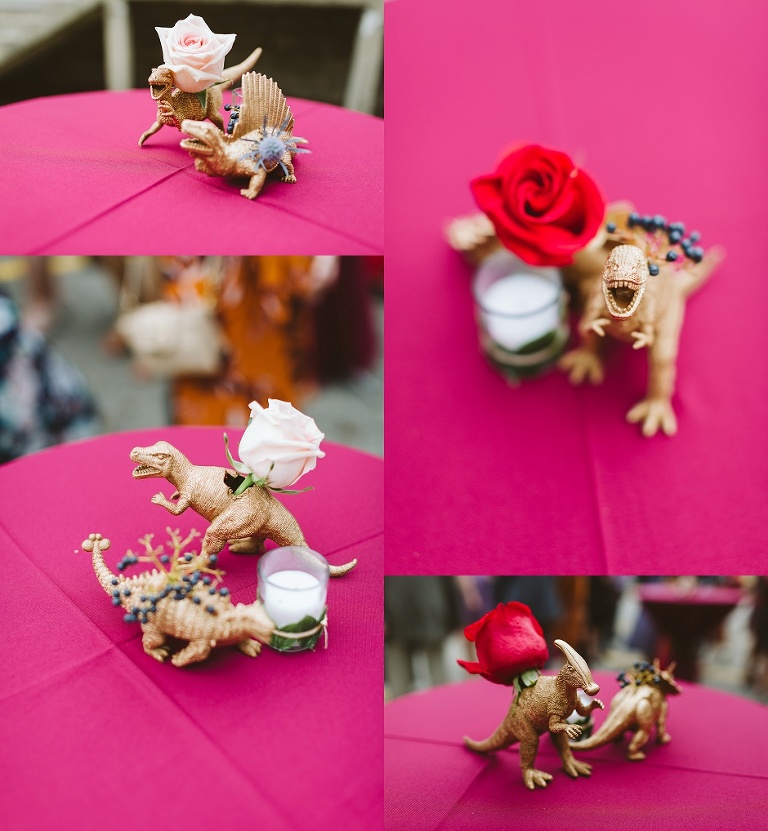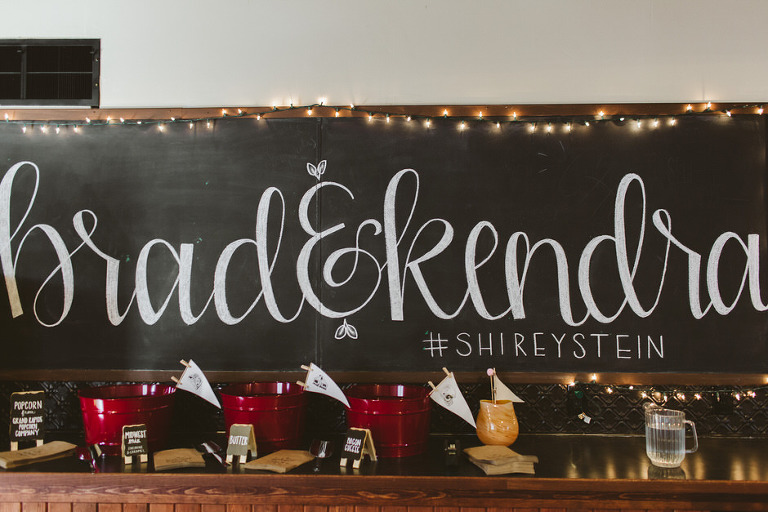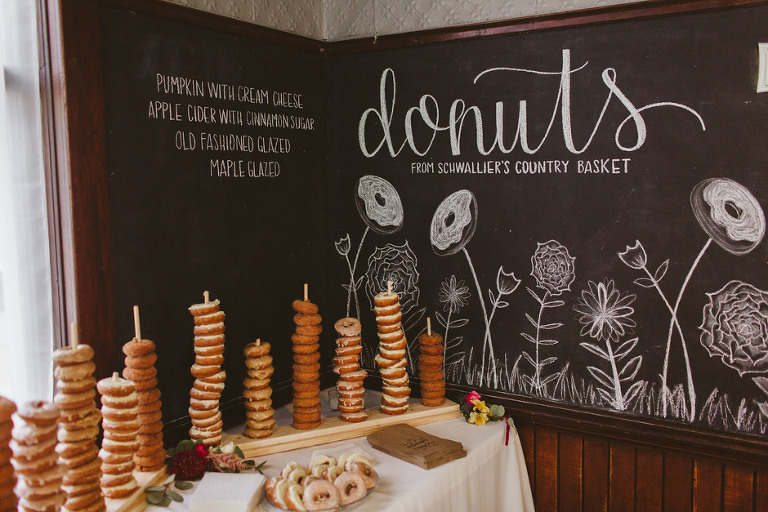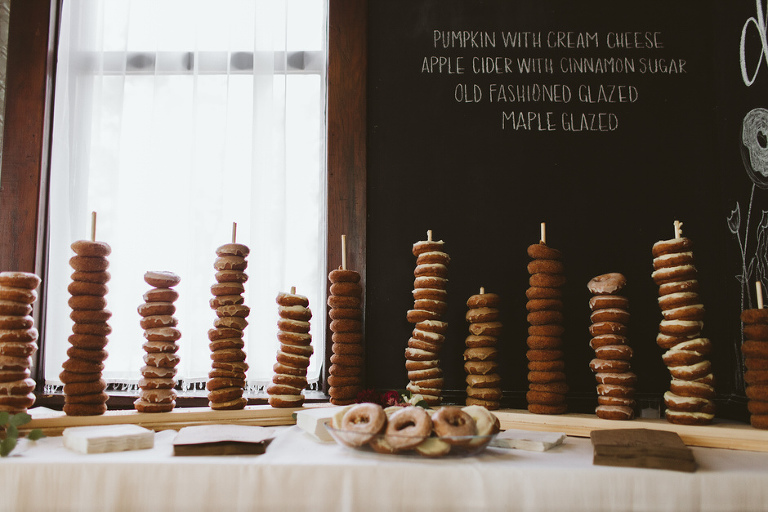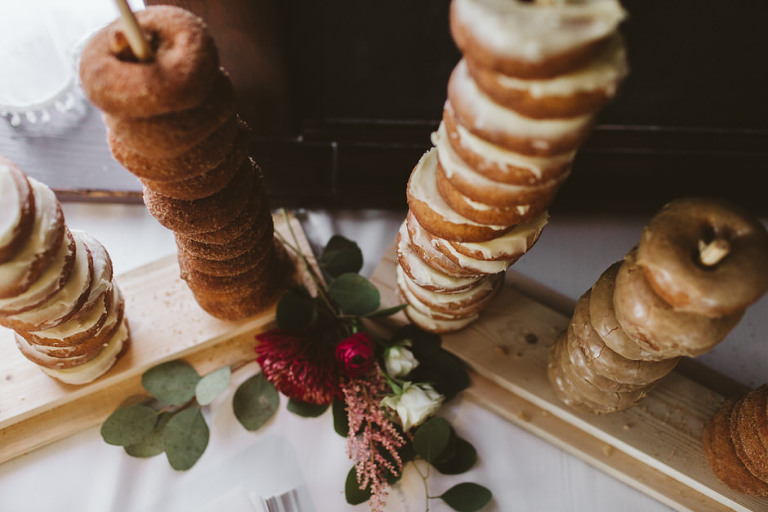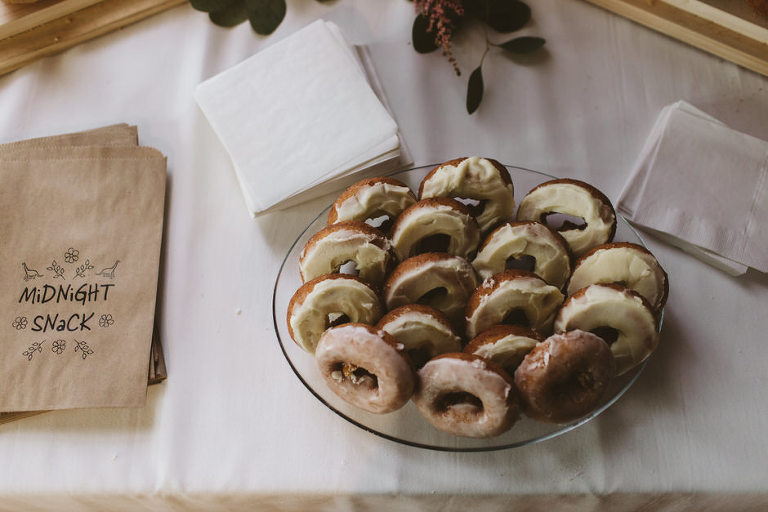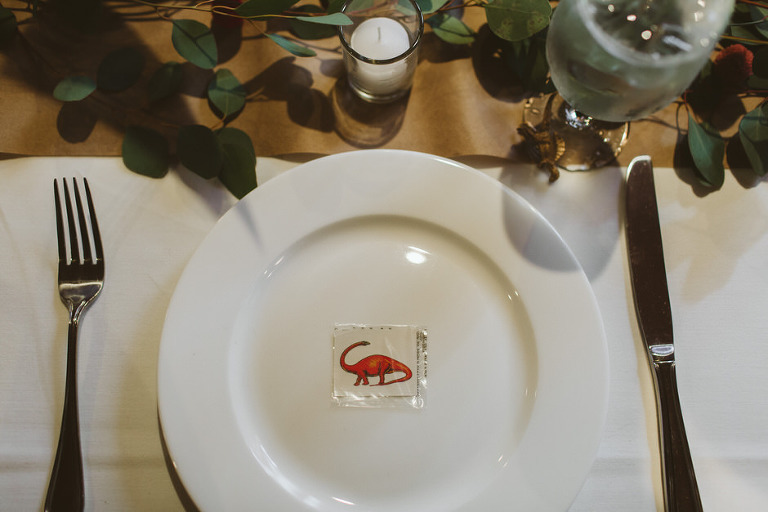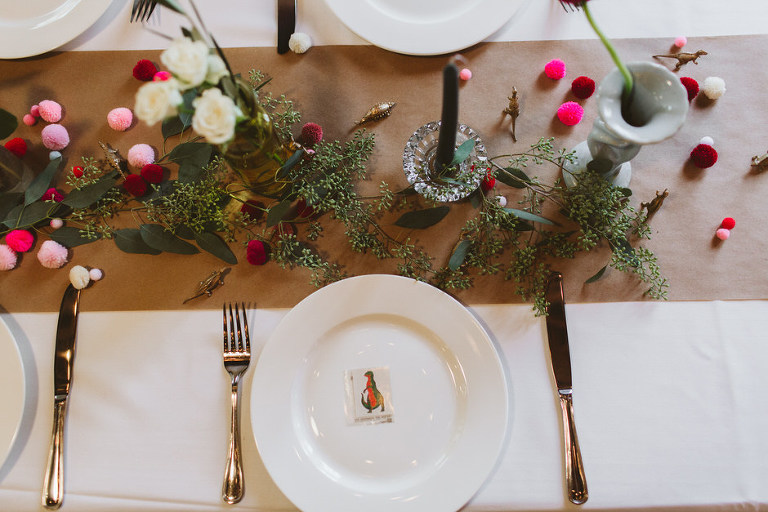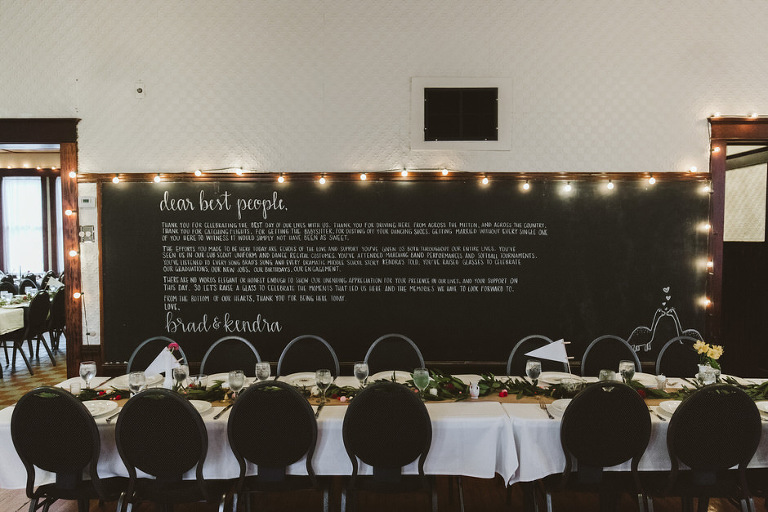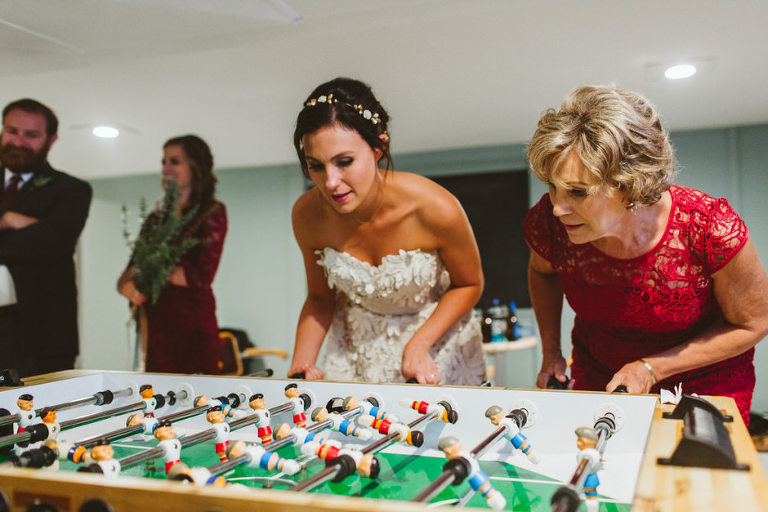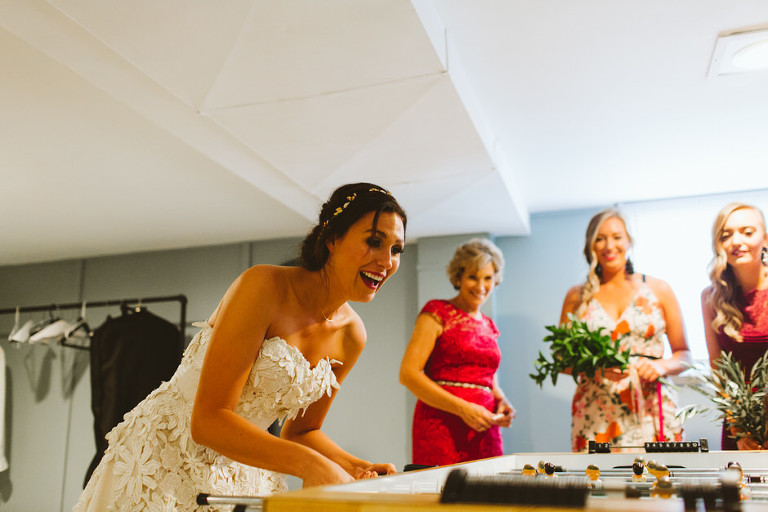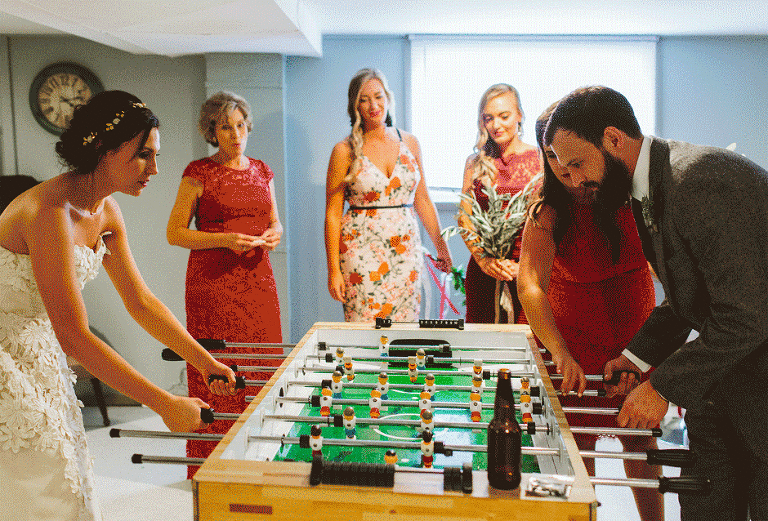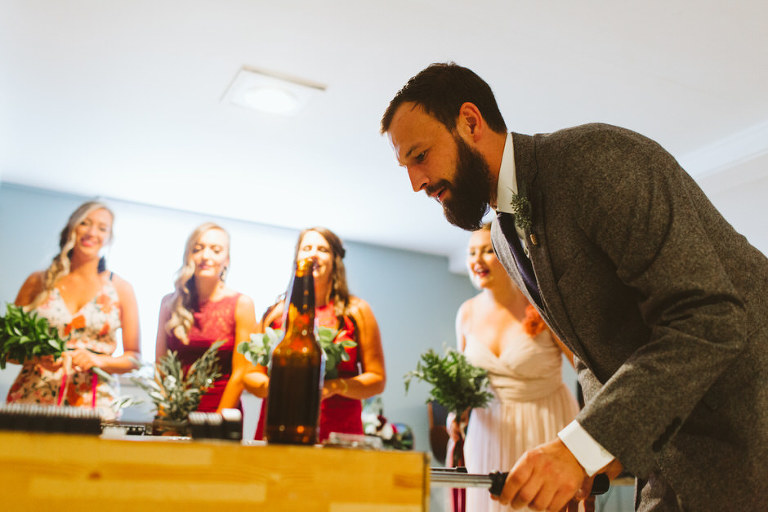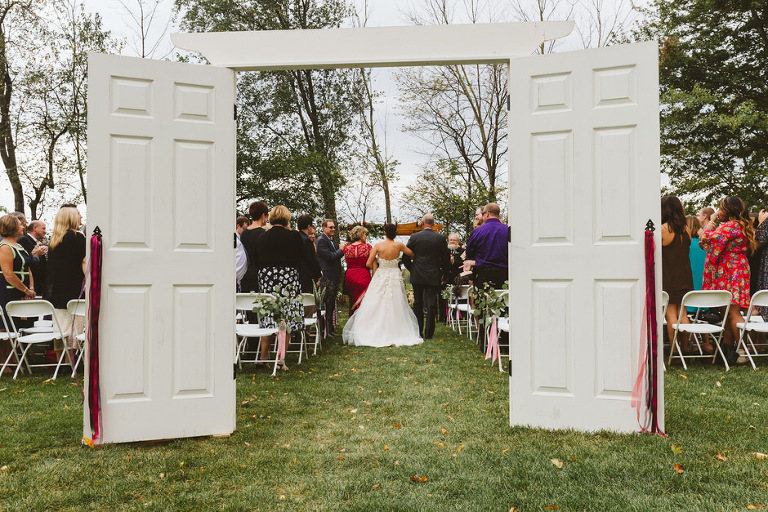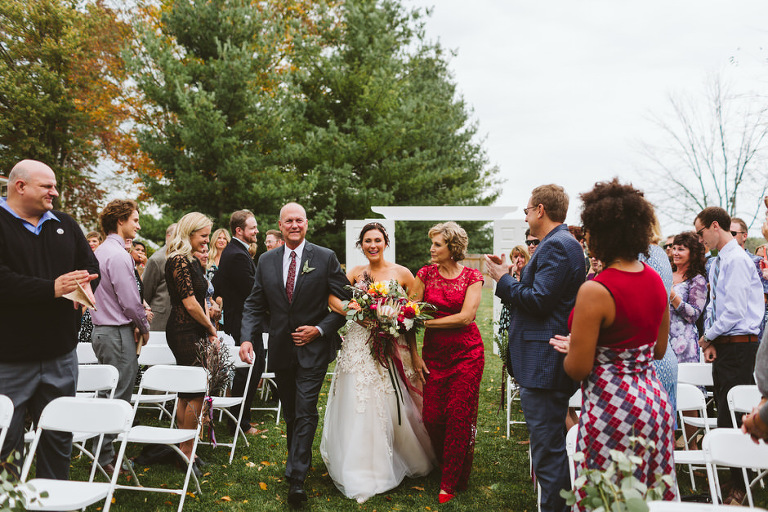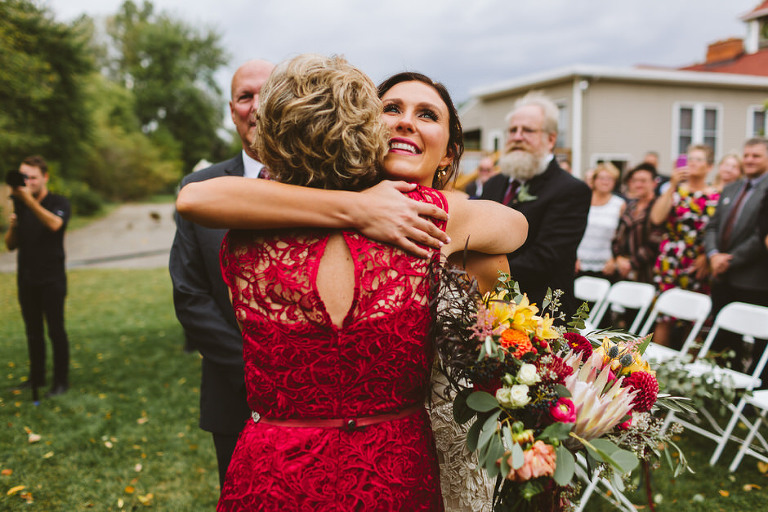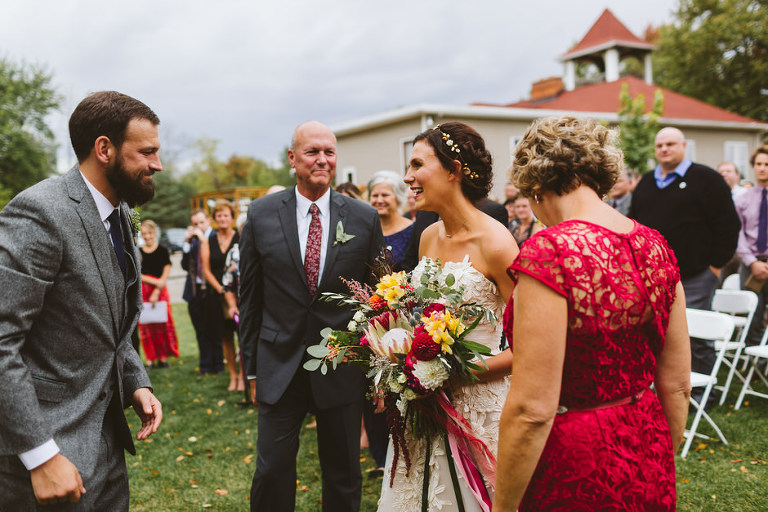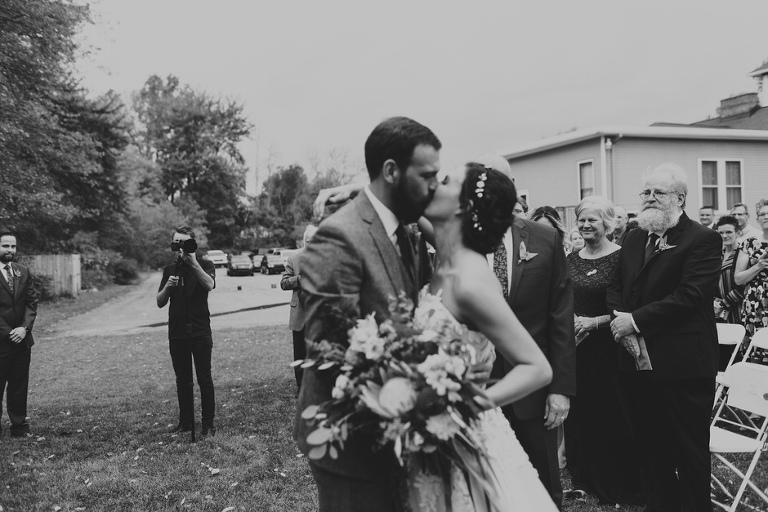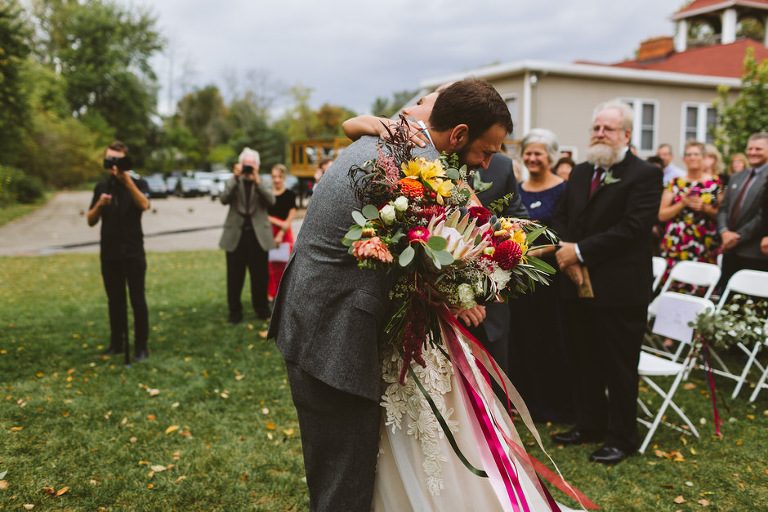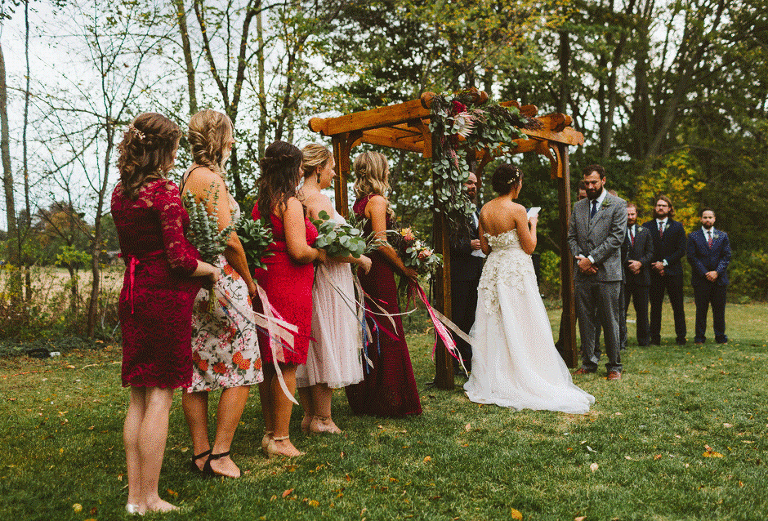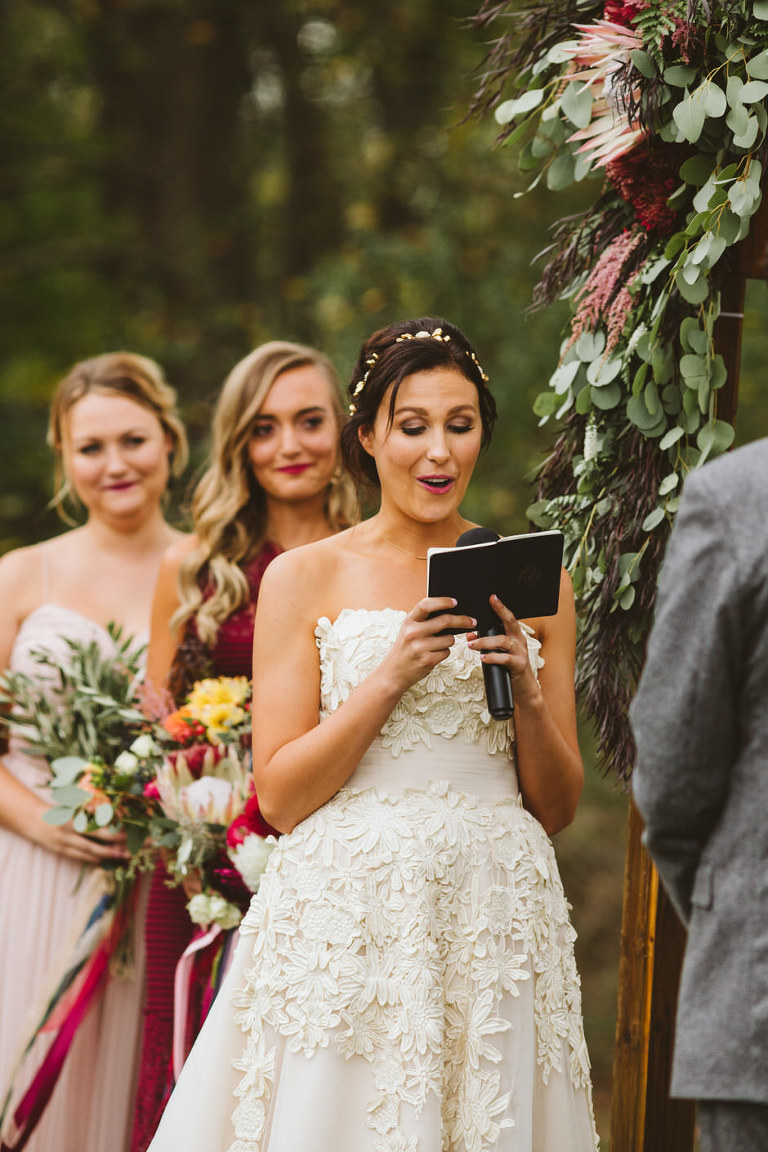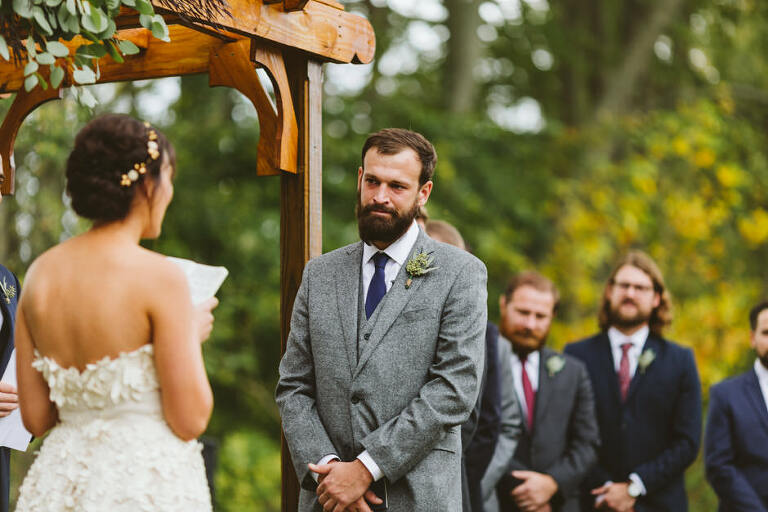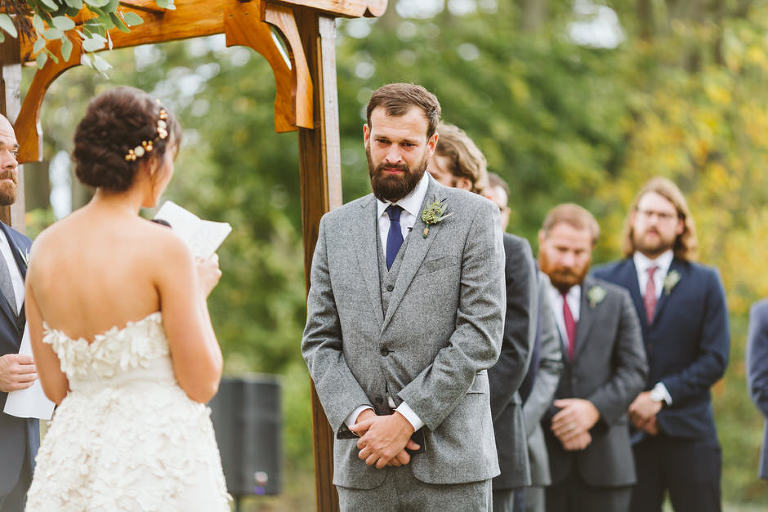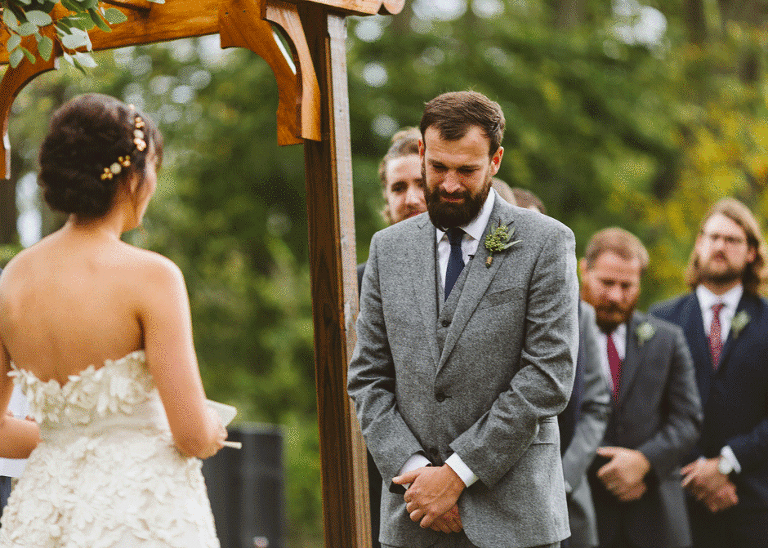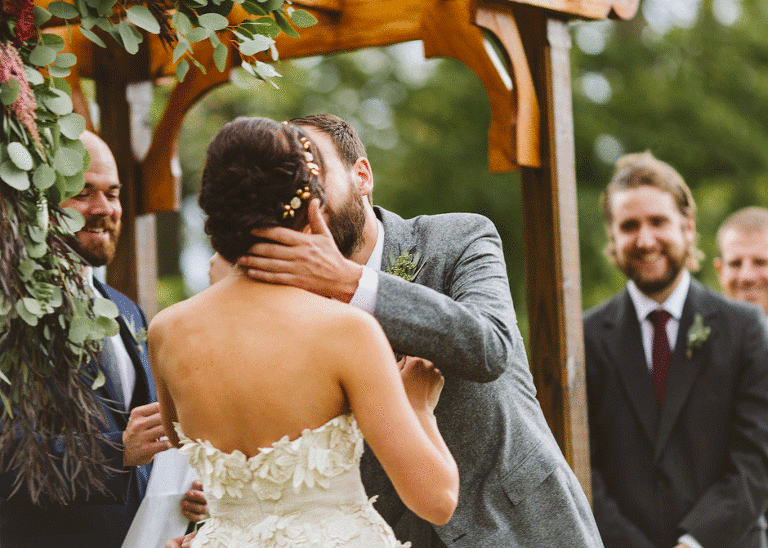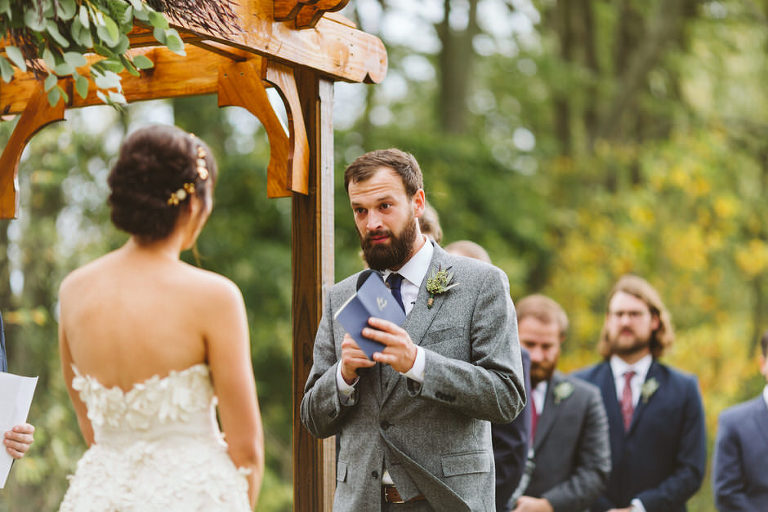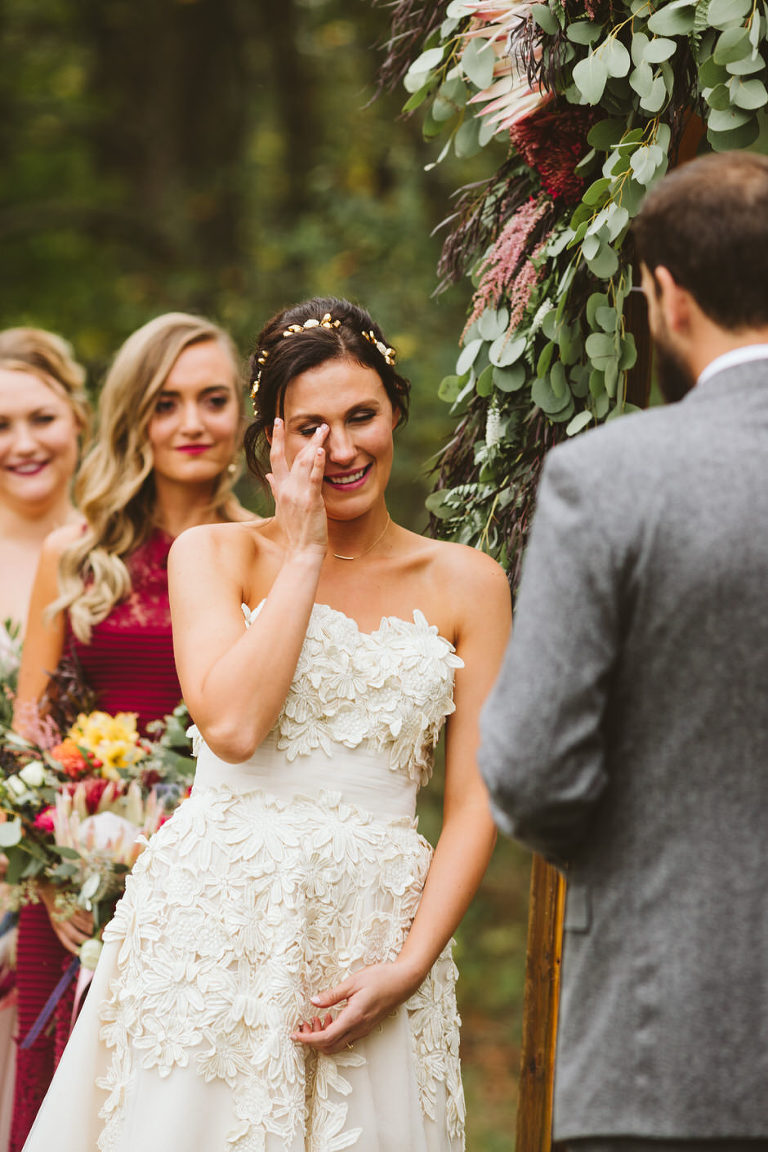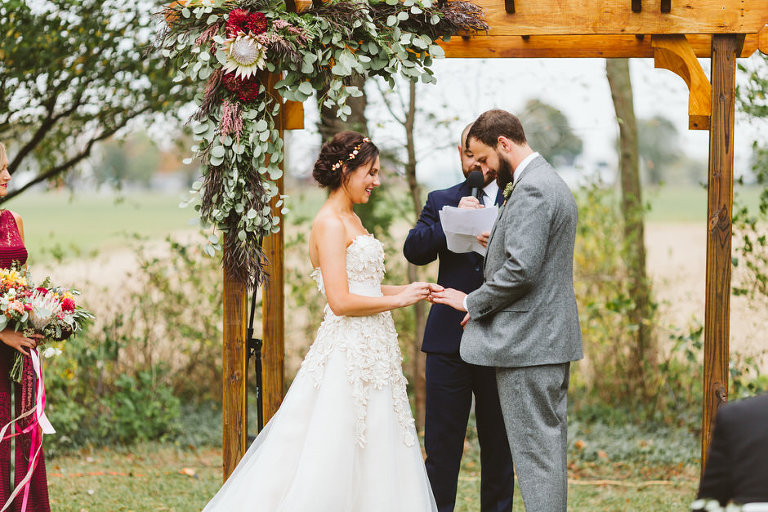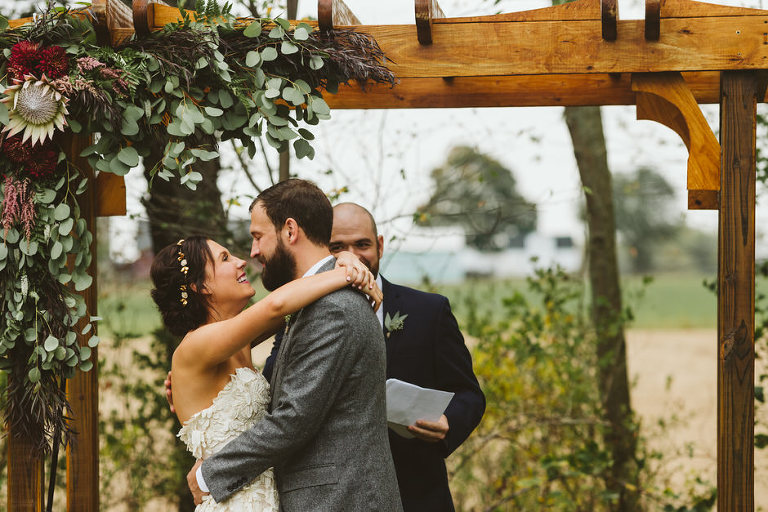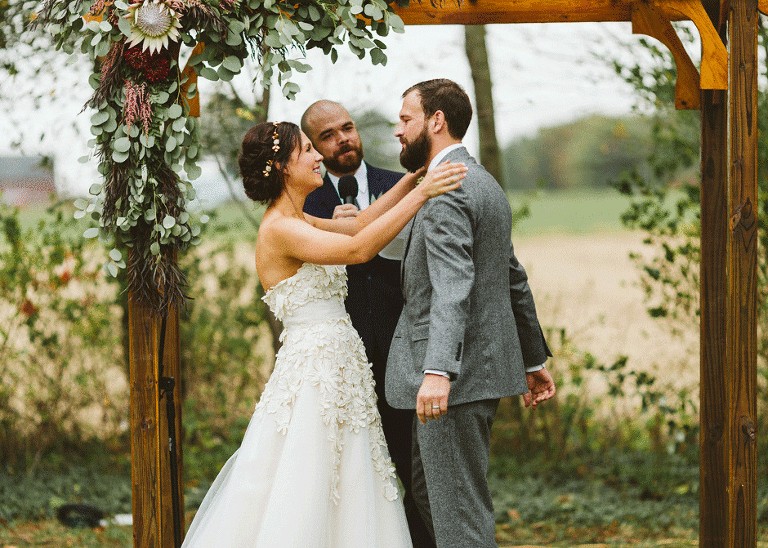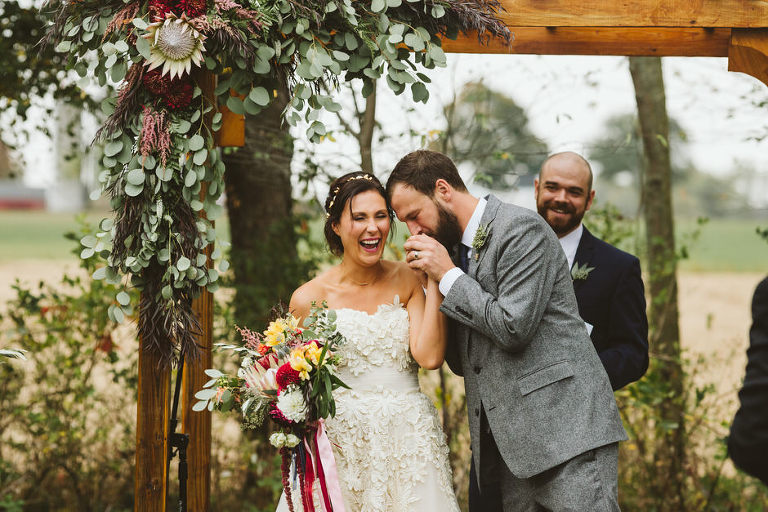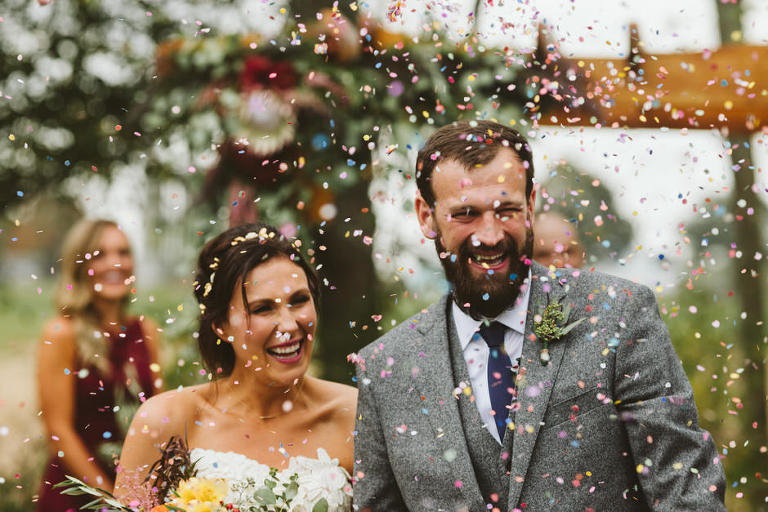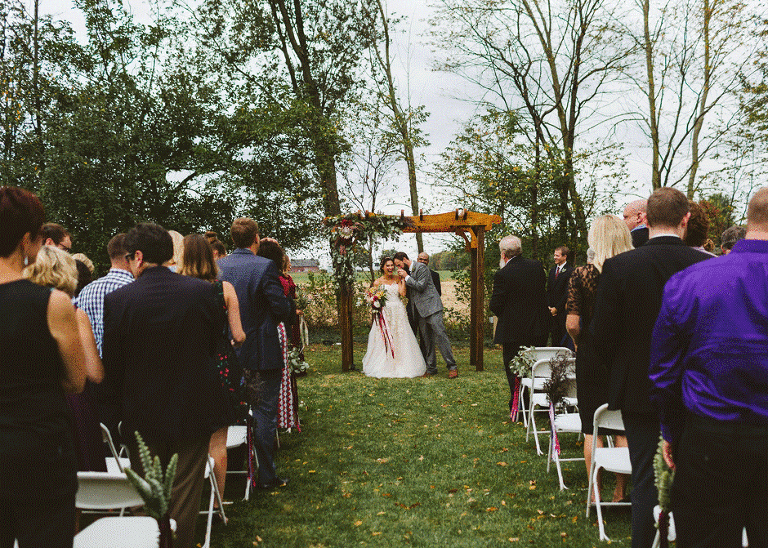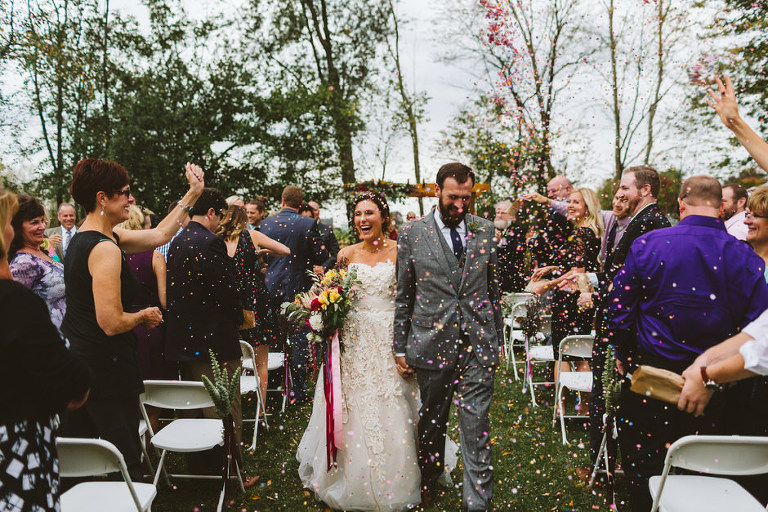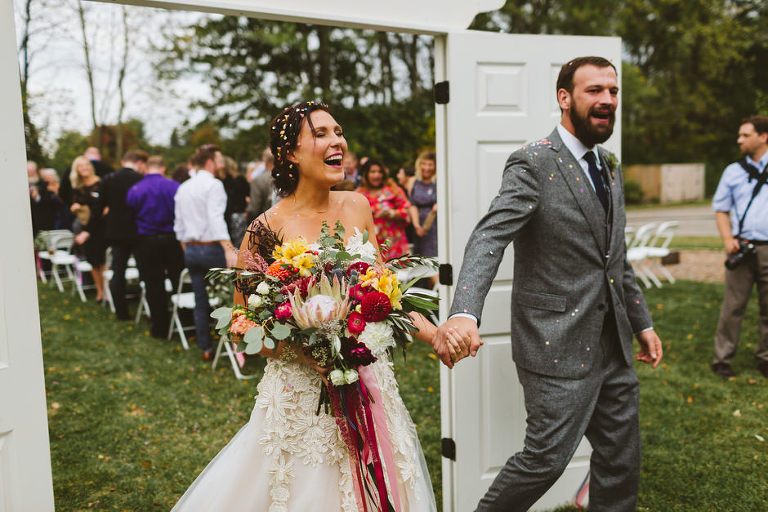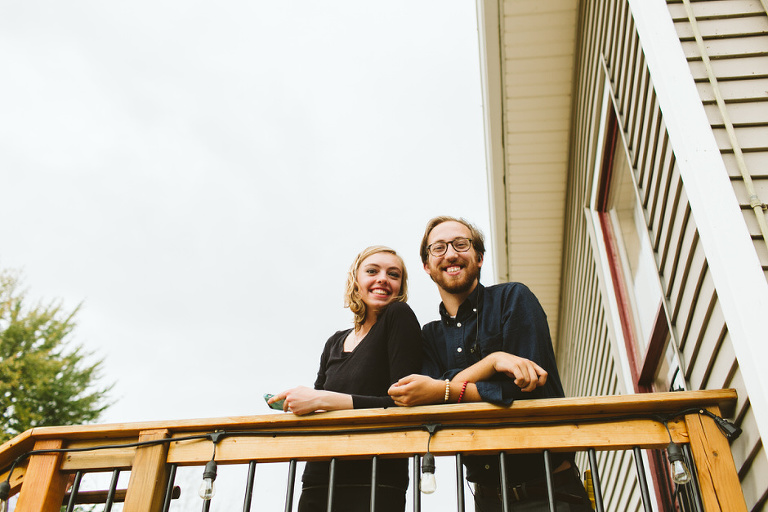 Reception / Dancing / Fun:
Our reception was pure magic! The speeches, the food, the impromptu pom-pom wars that broke out between tables – so much fun! Though we're pretty sure nothing could ever top Brad's dad making a surprise appearance in a dinosaur costume on the dance floor. We closed out the night on a USA themed school bus turned party bus, blowing out the speakers and dancing on the seats. Truly the best night of our lives.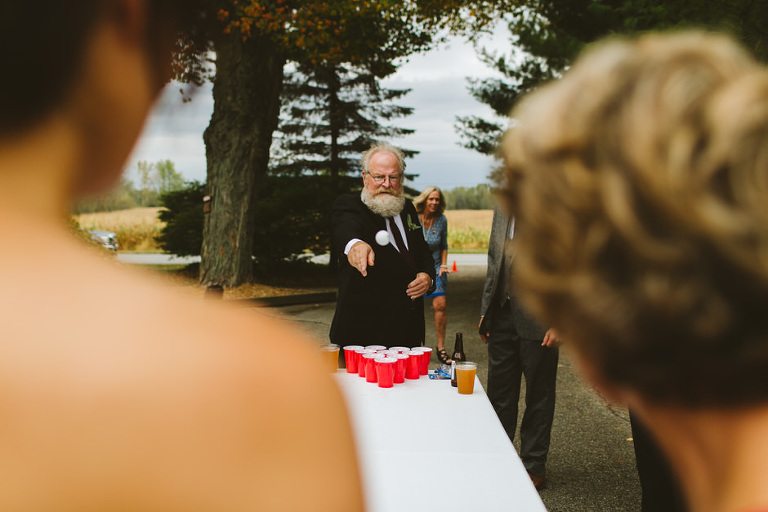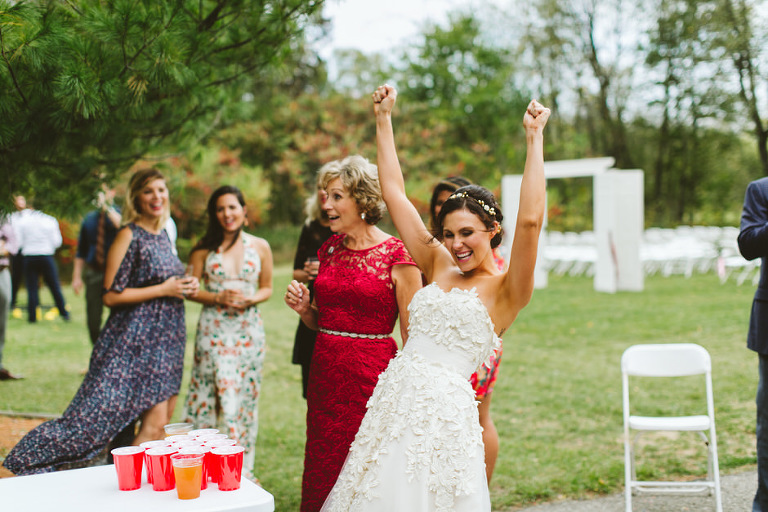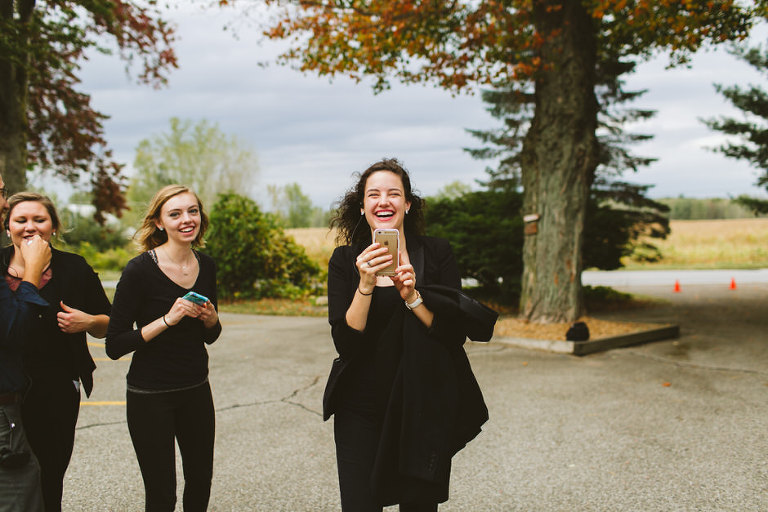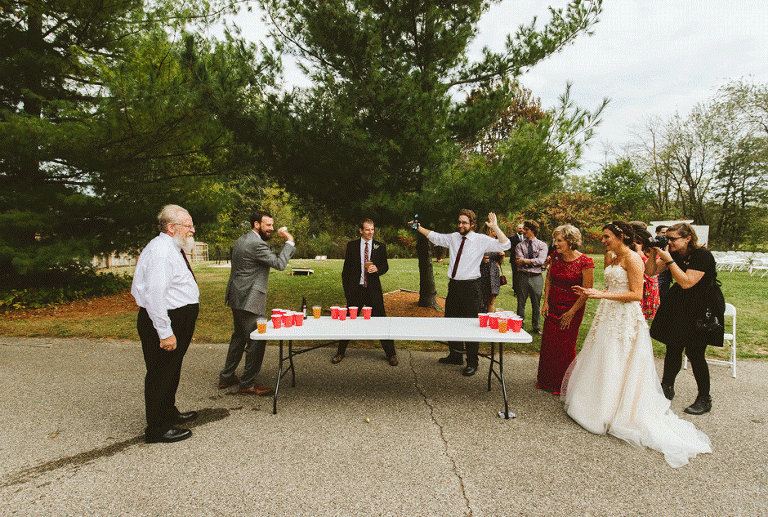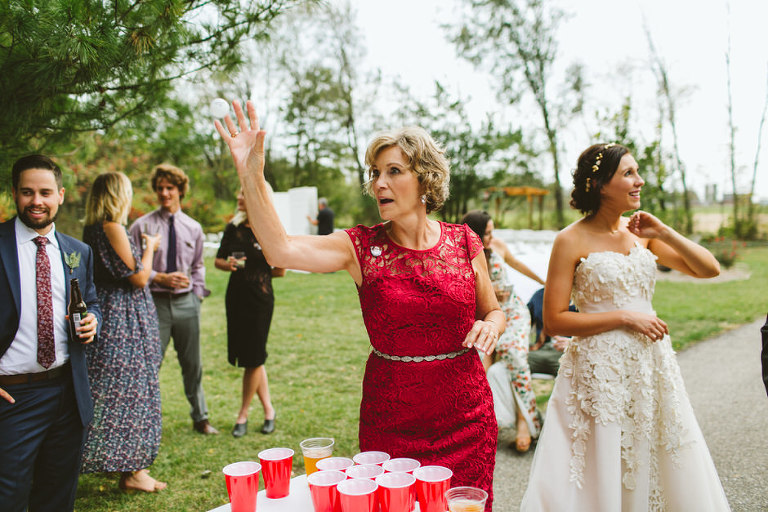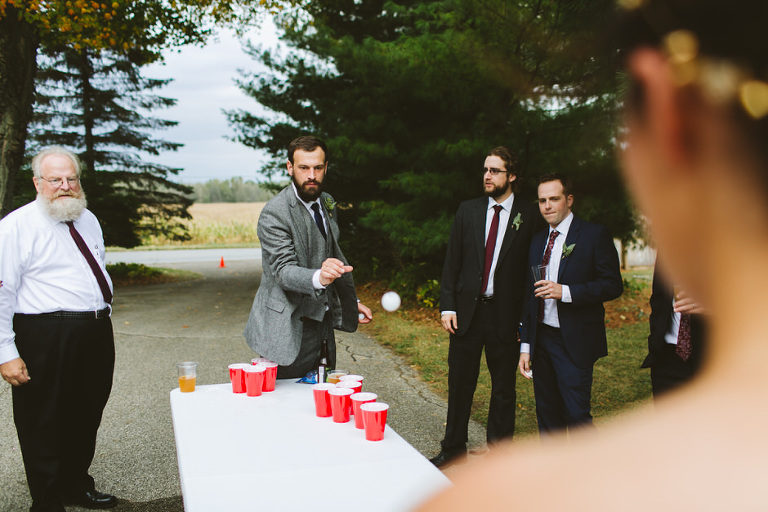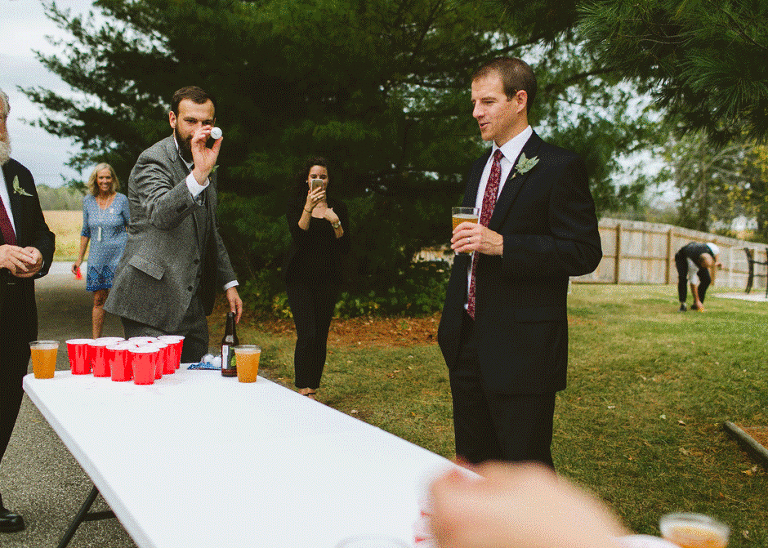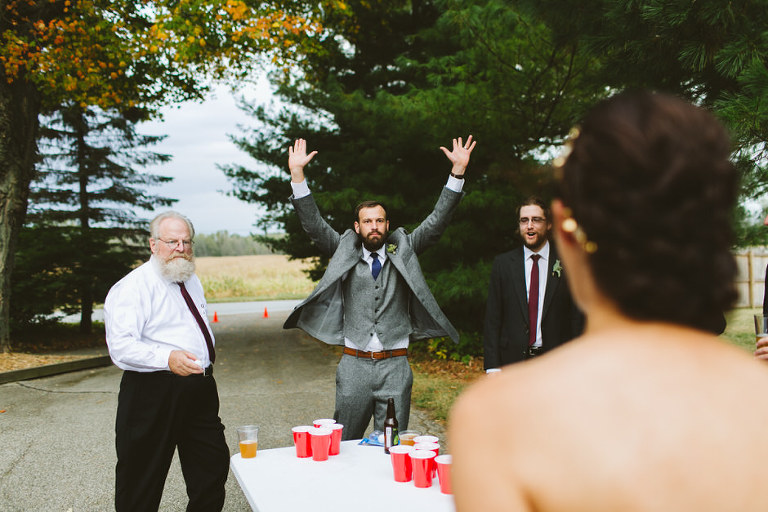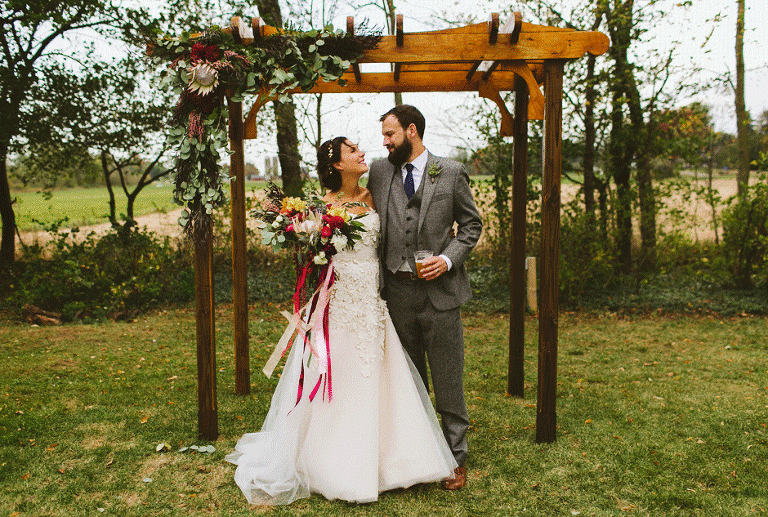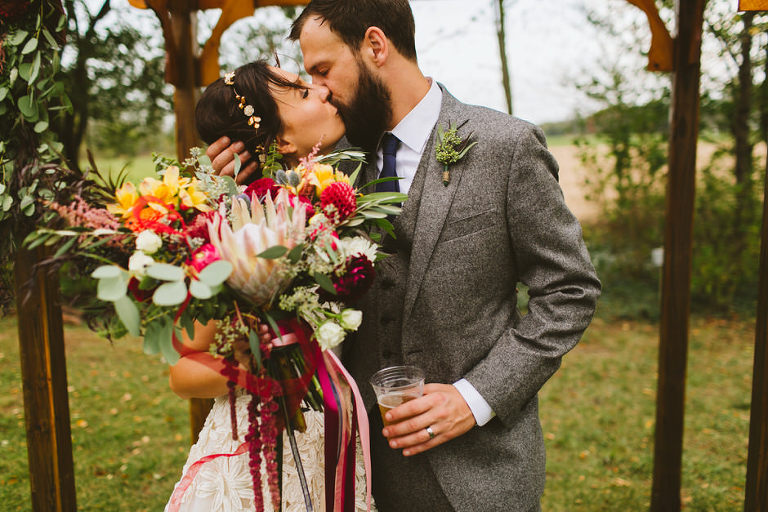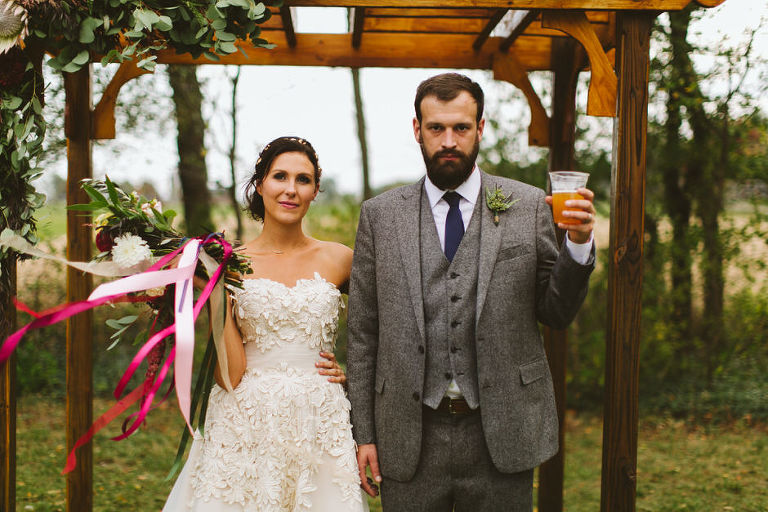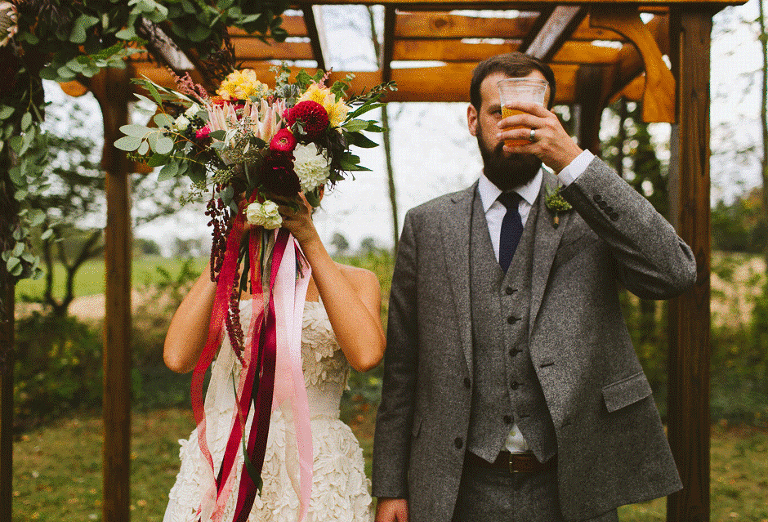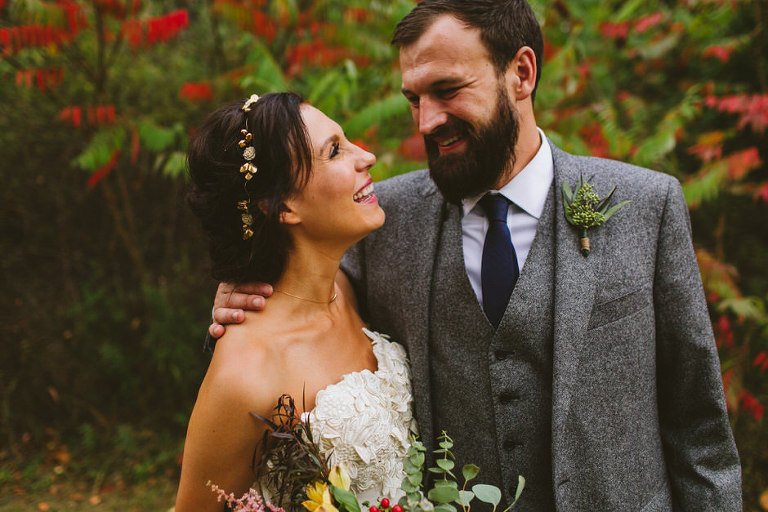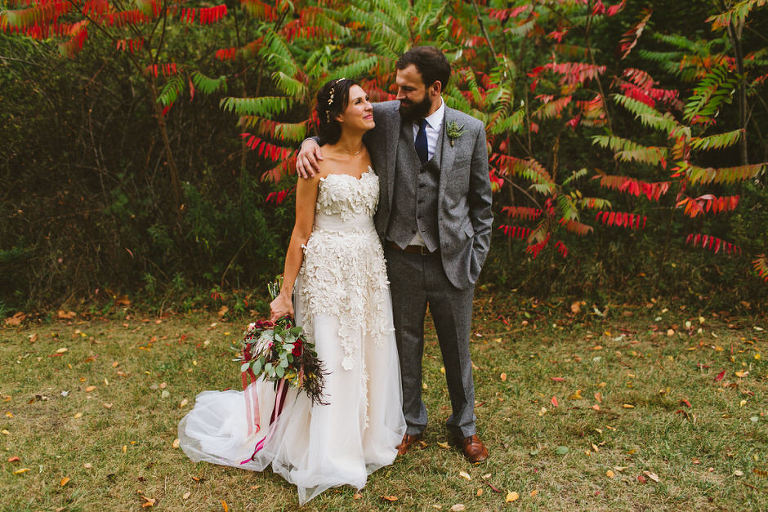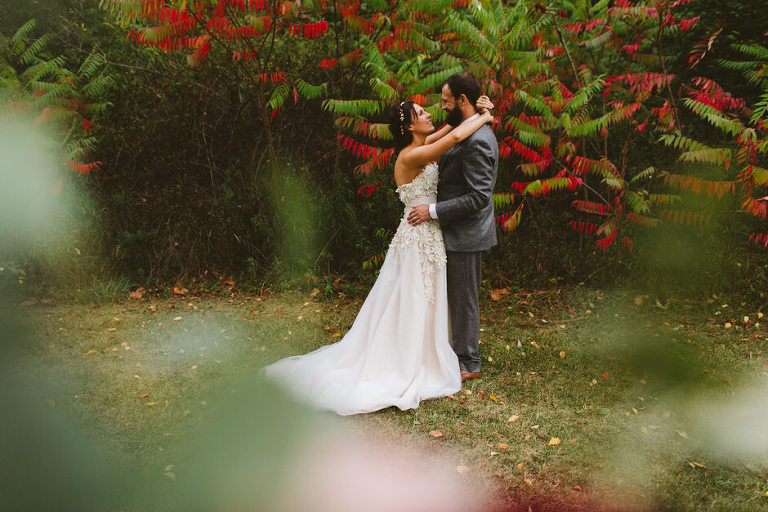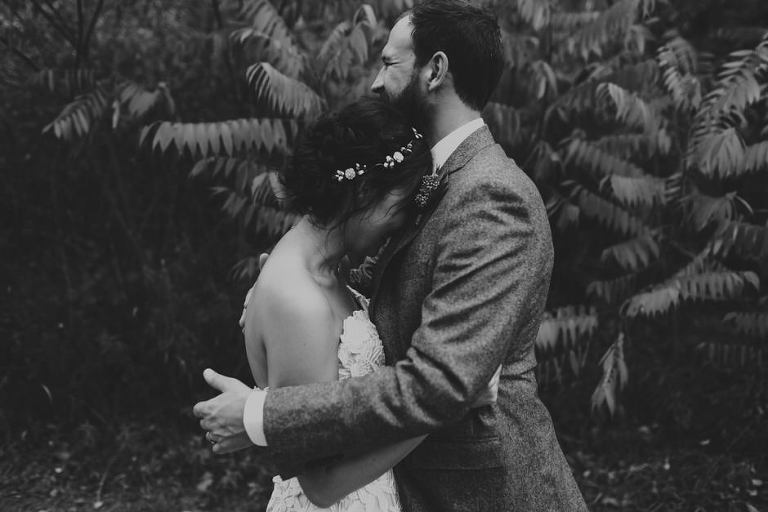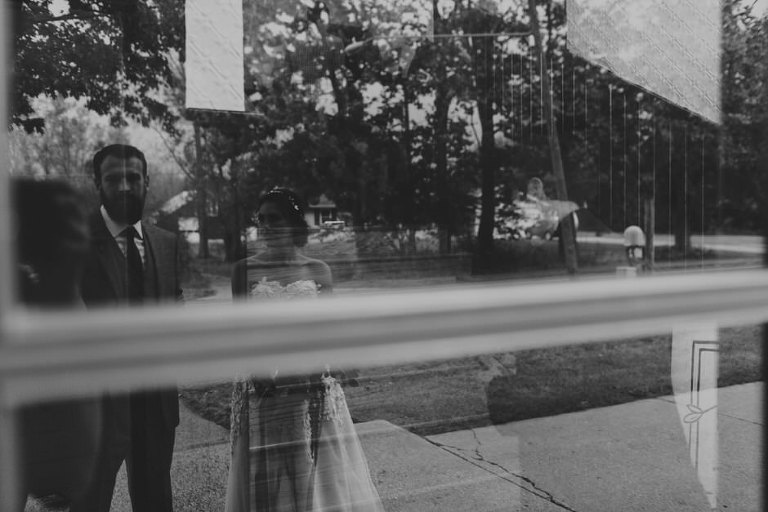 How was your photographer?
Rachel was the best photographer we could have ever hoped for. From the instant we met her, we just clicked. Not only are her photos artistic, beautiful, and full of life, her personality just puts everyone instantly at ease – even when navigating an insanely long list of extended family photos! We couldn't be more grateful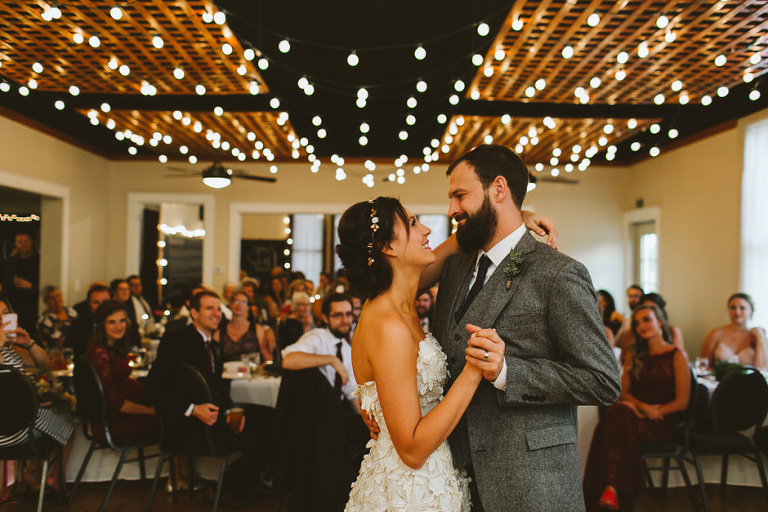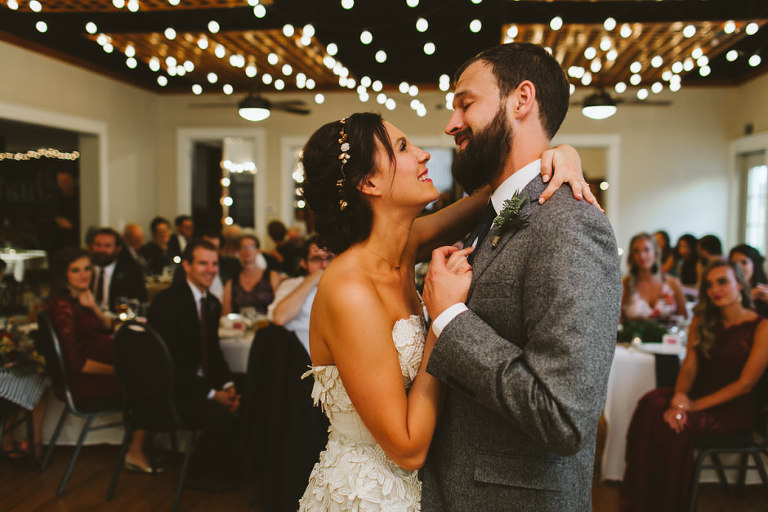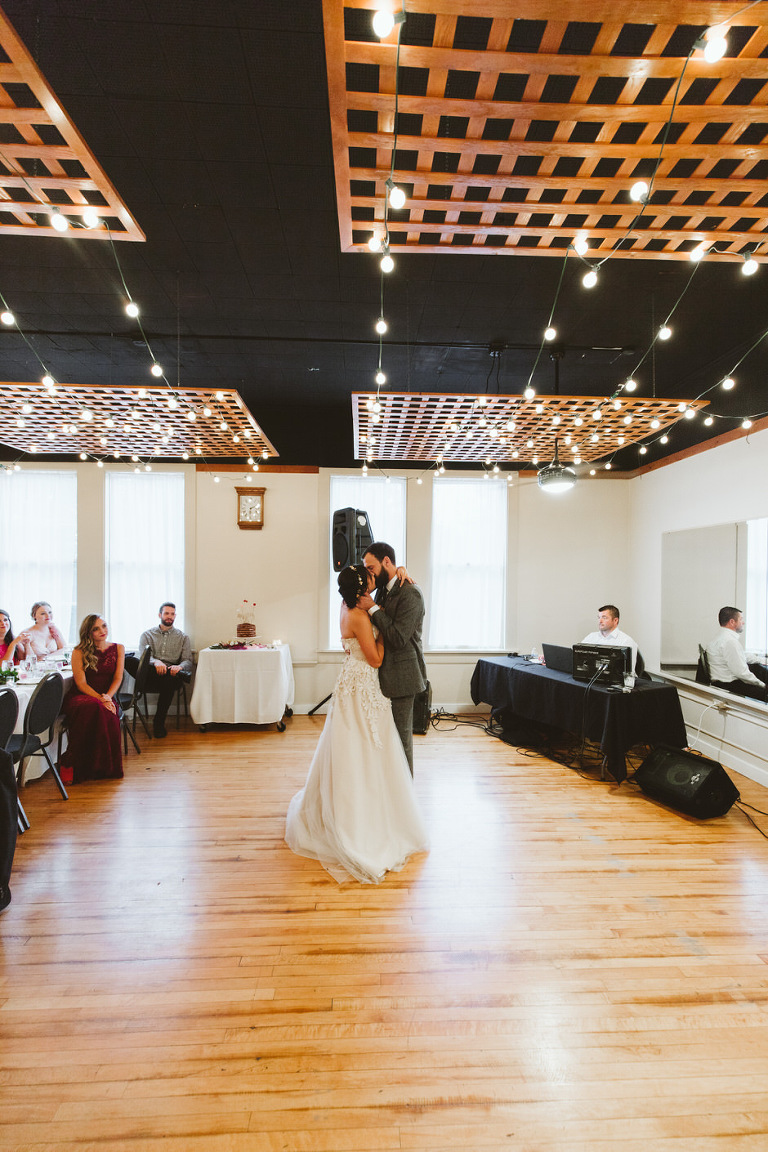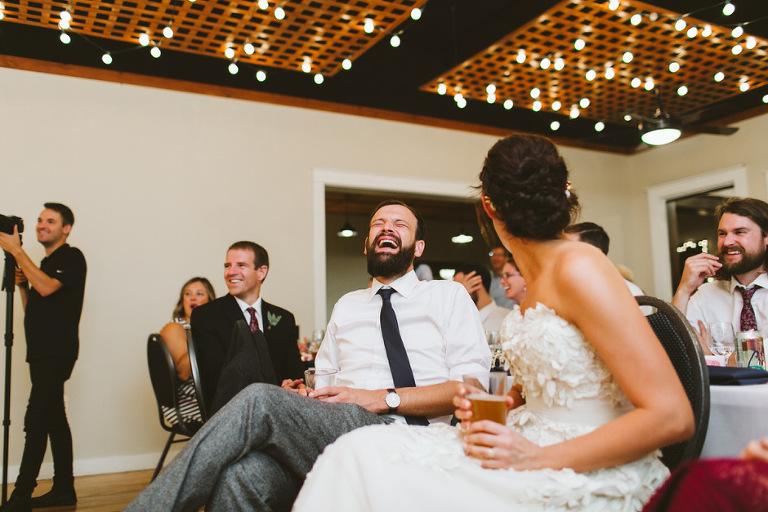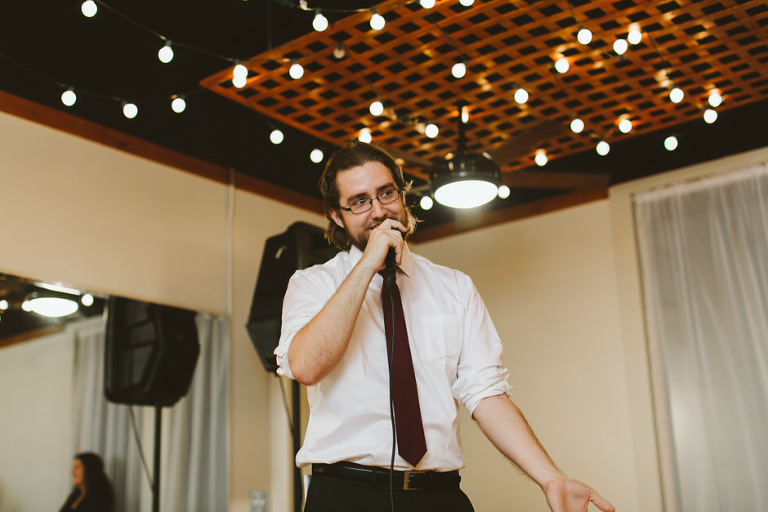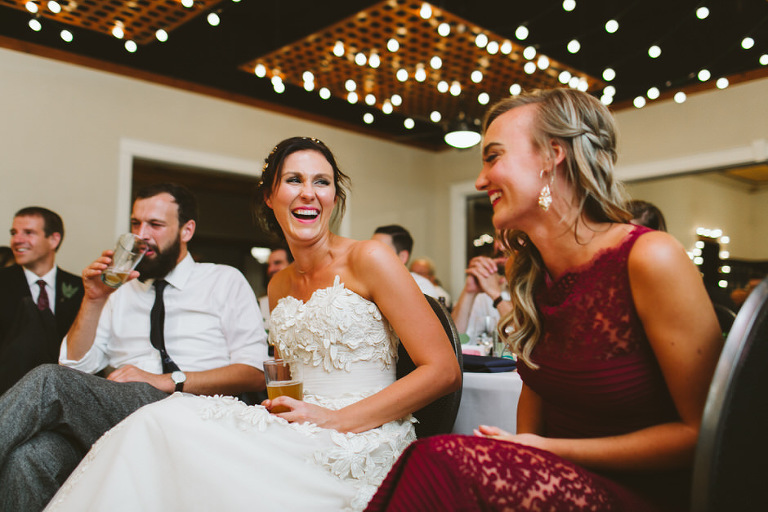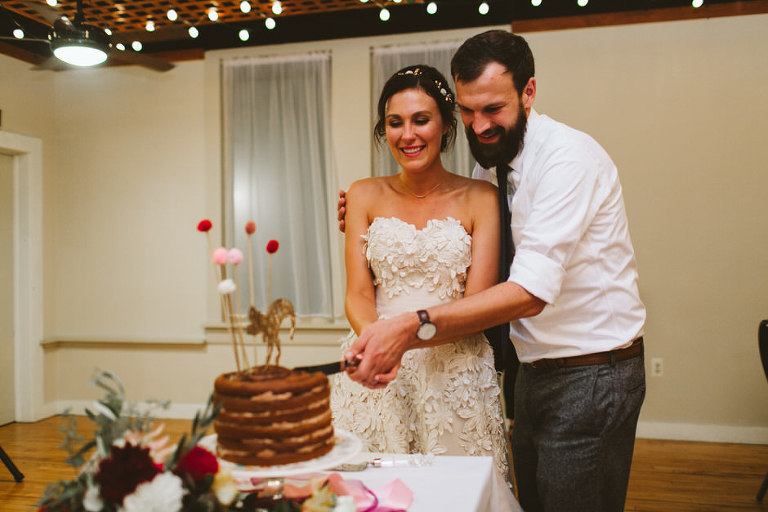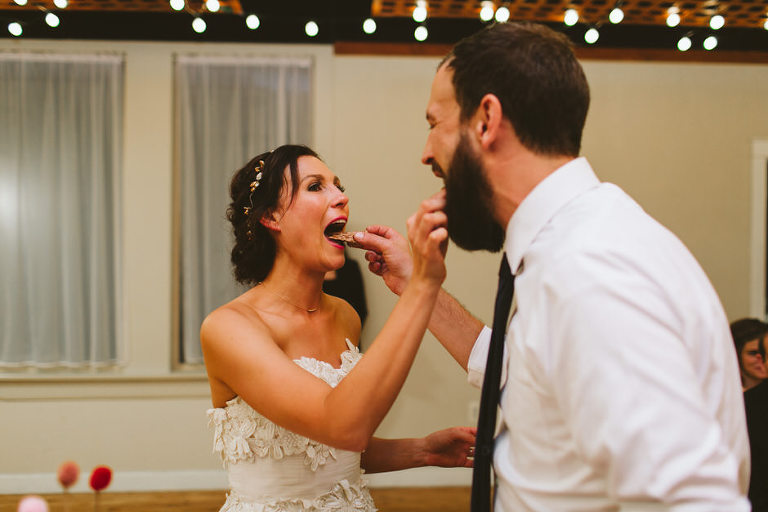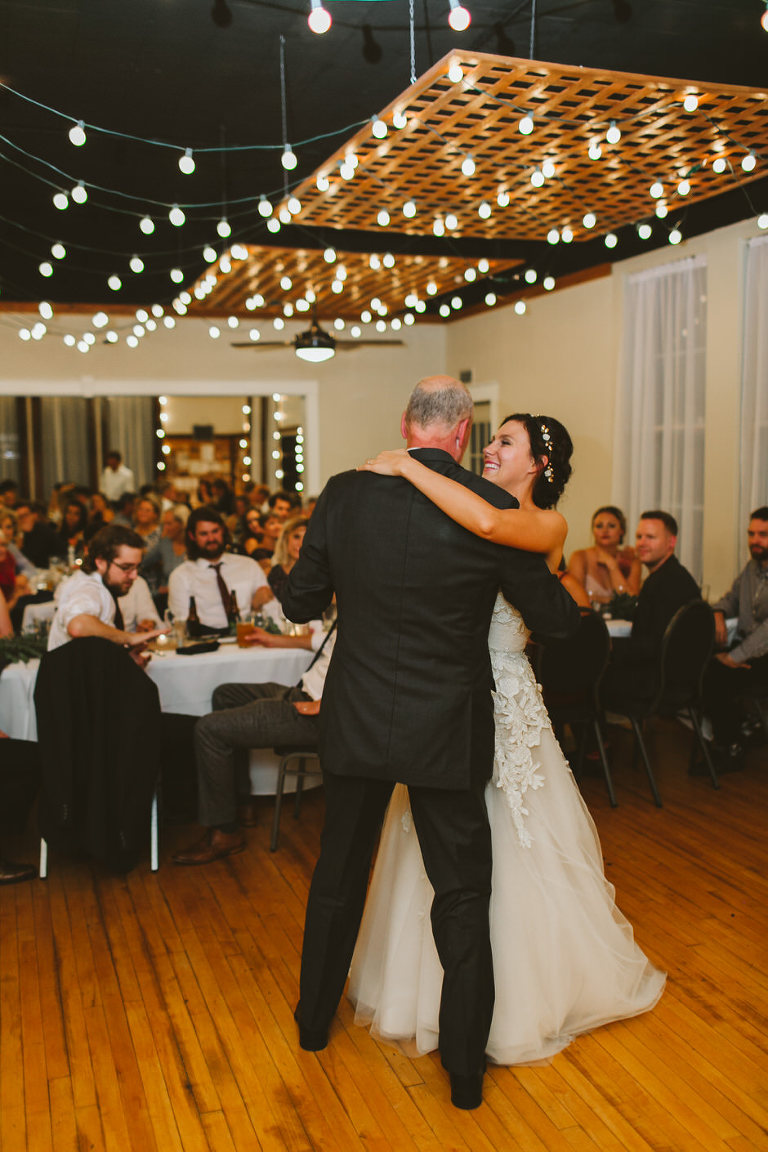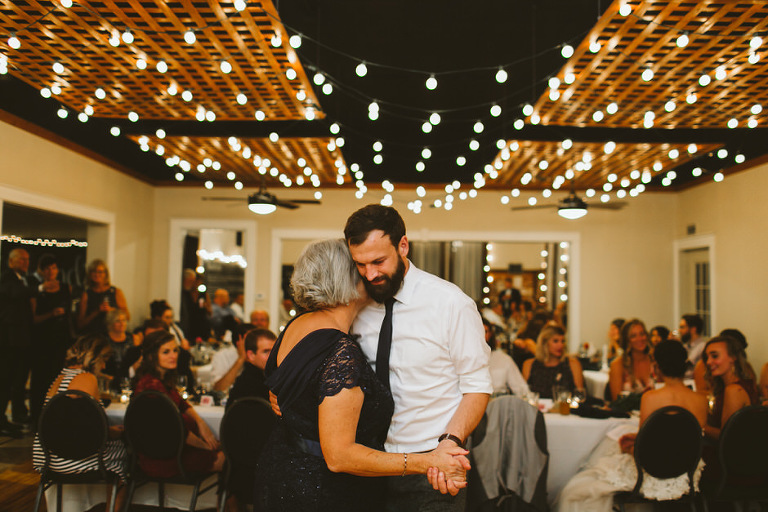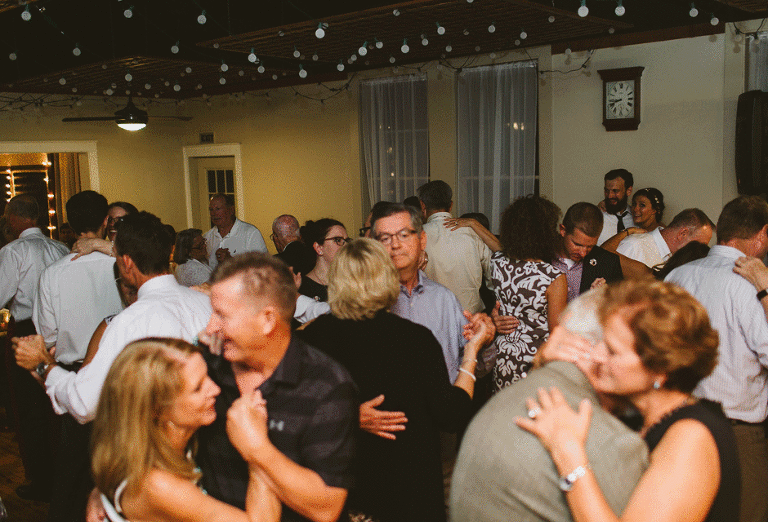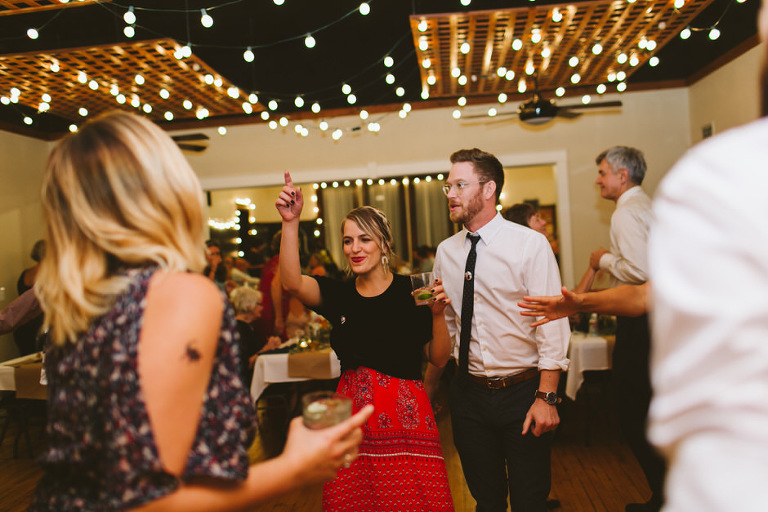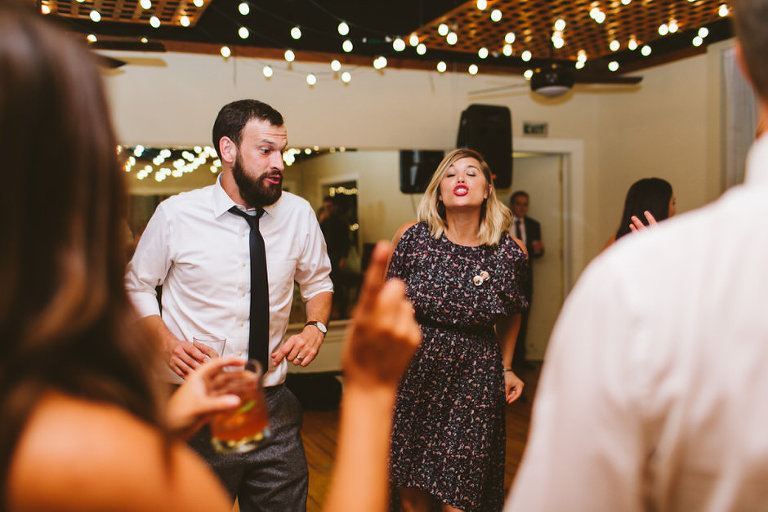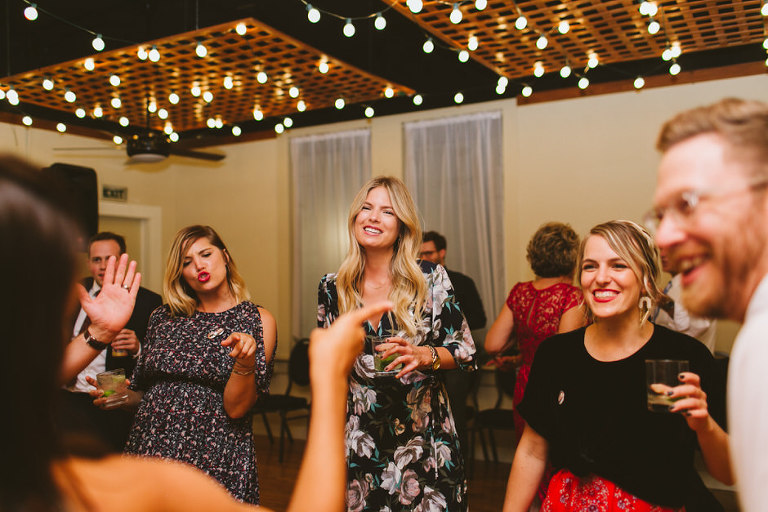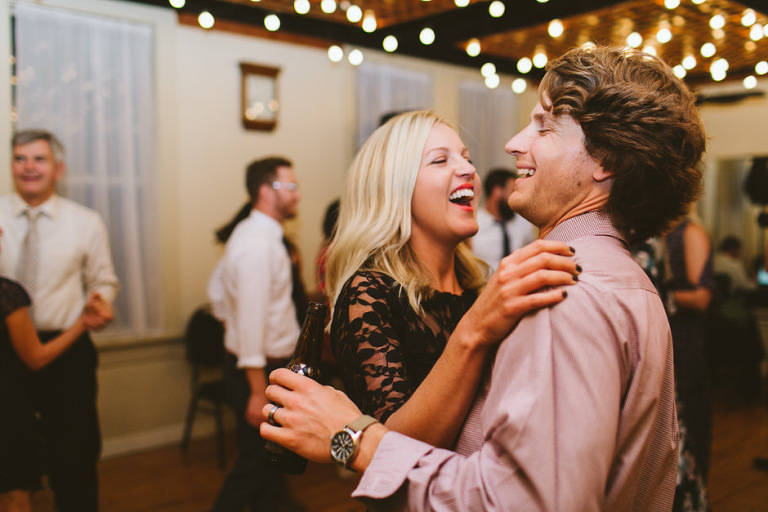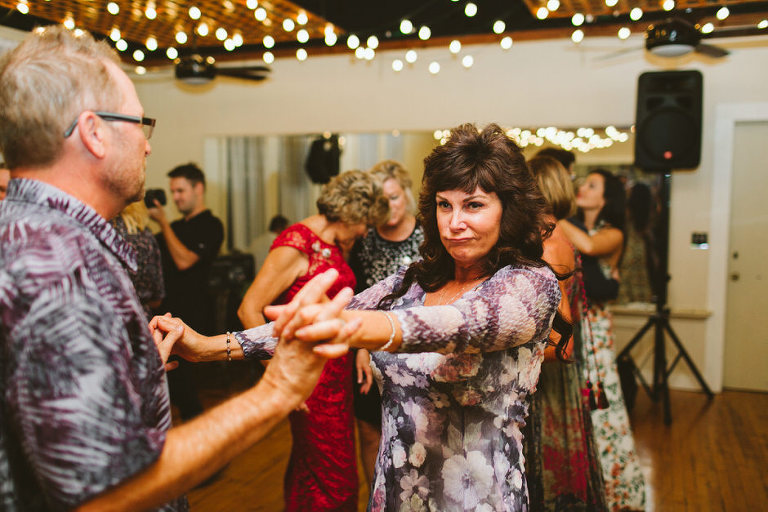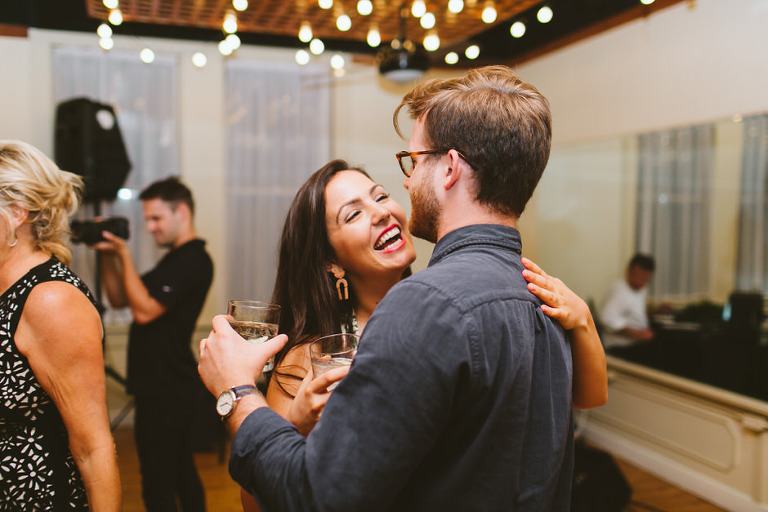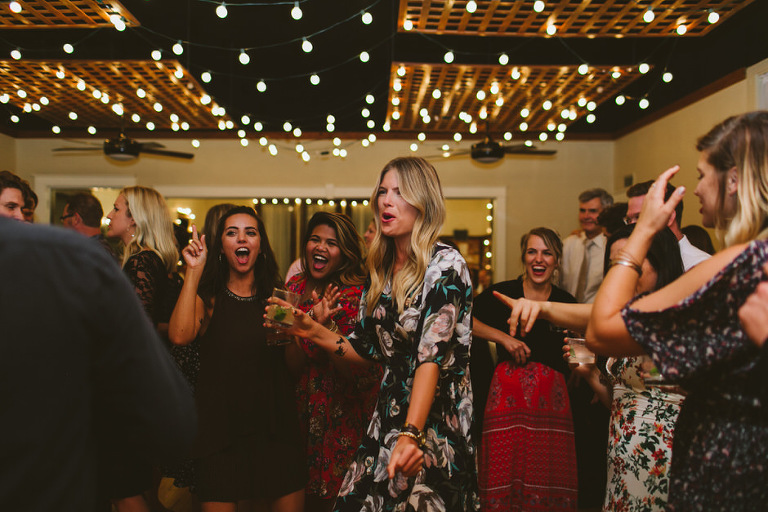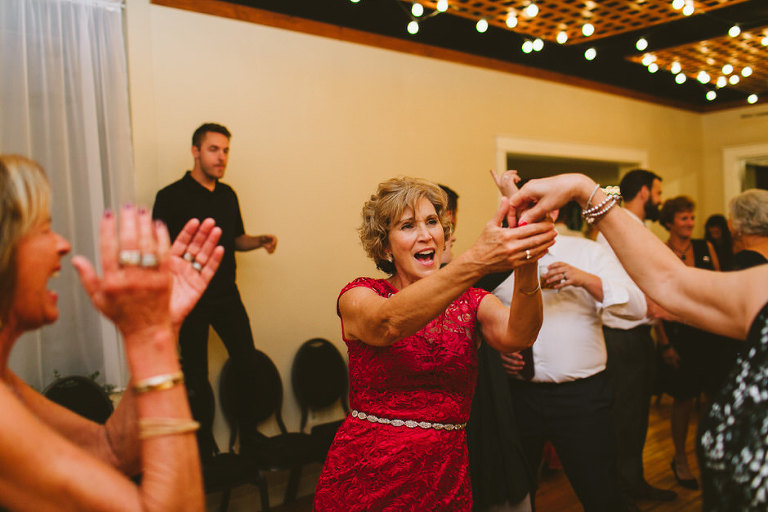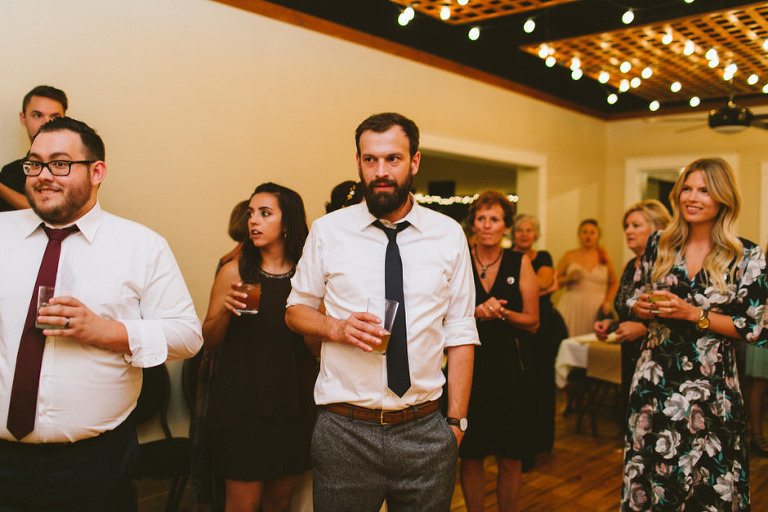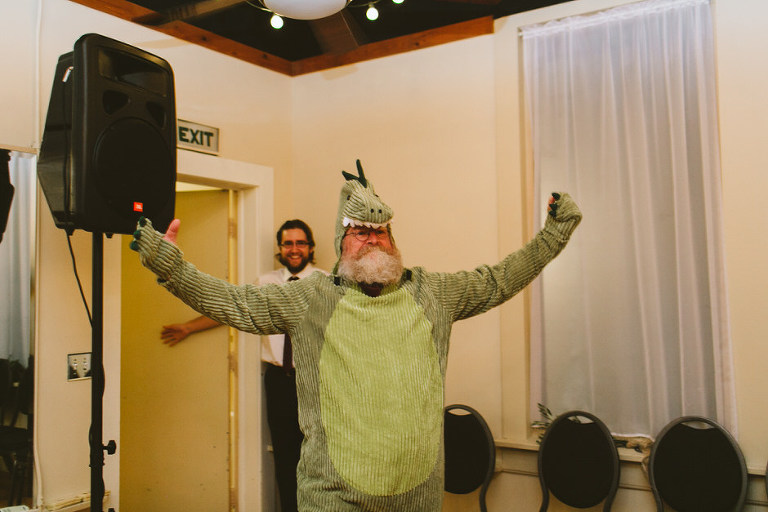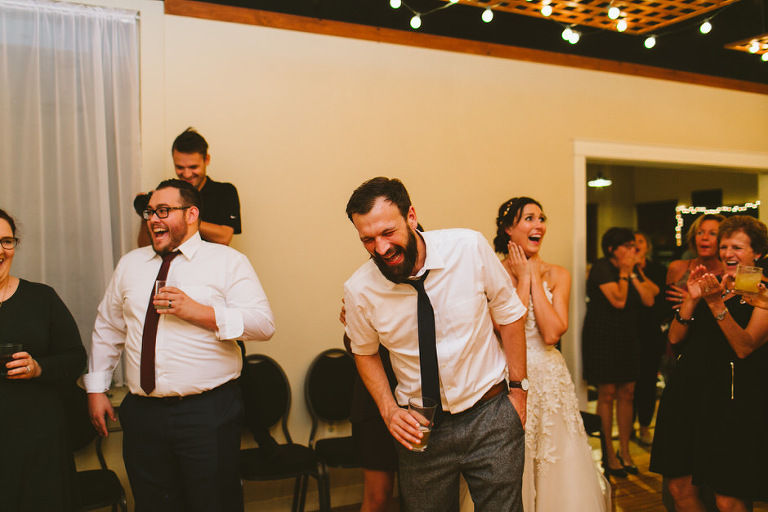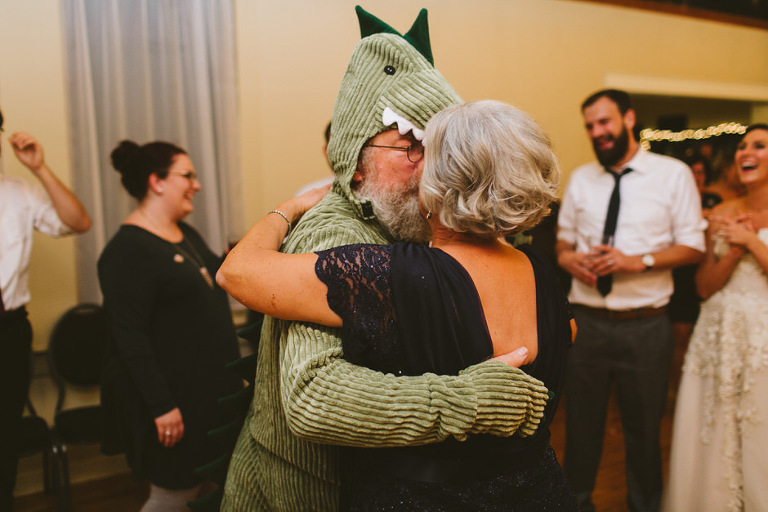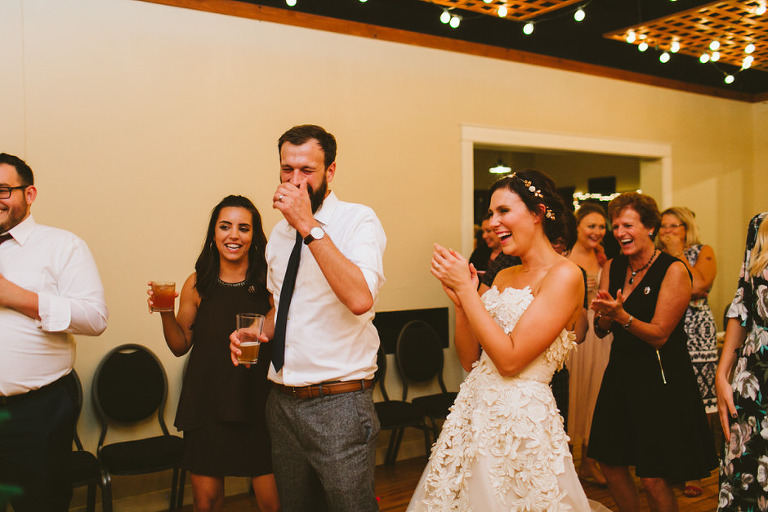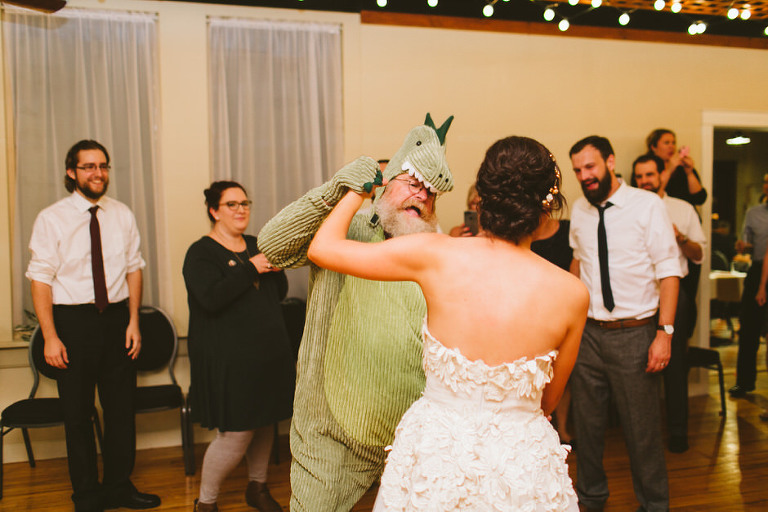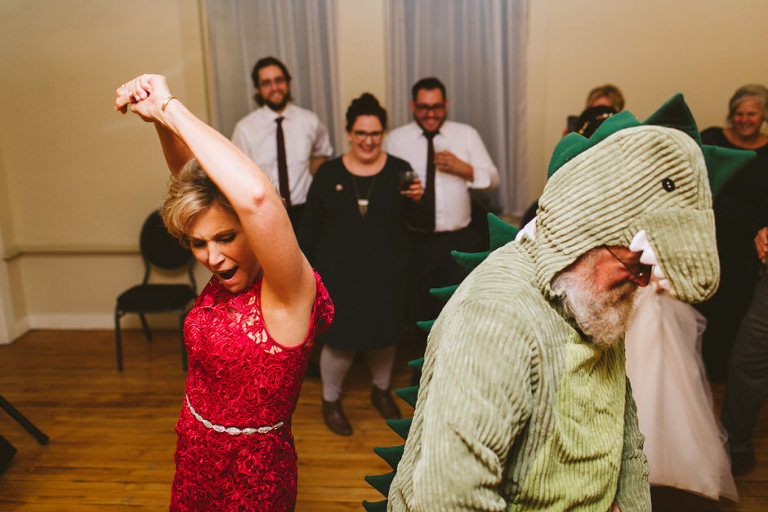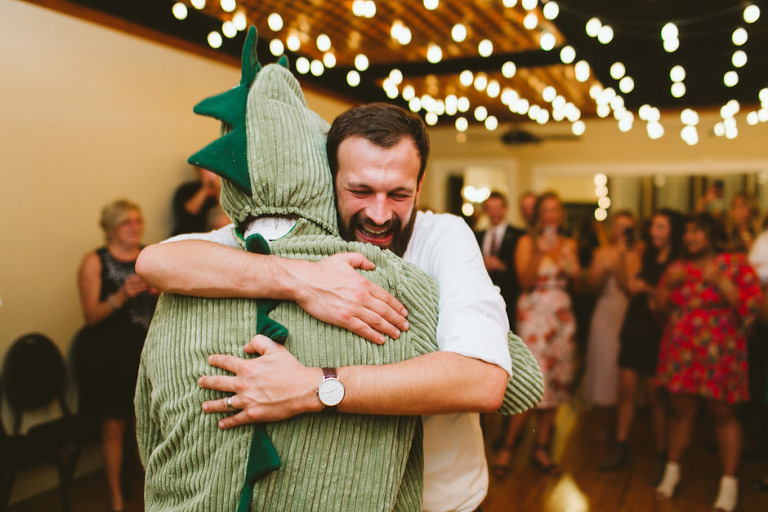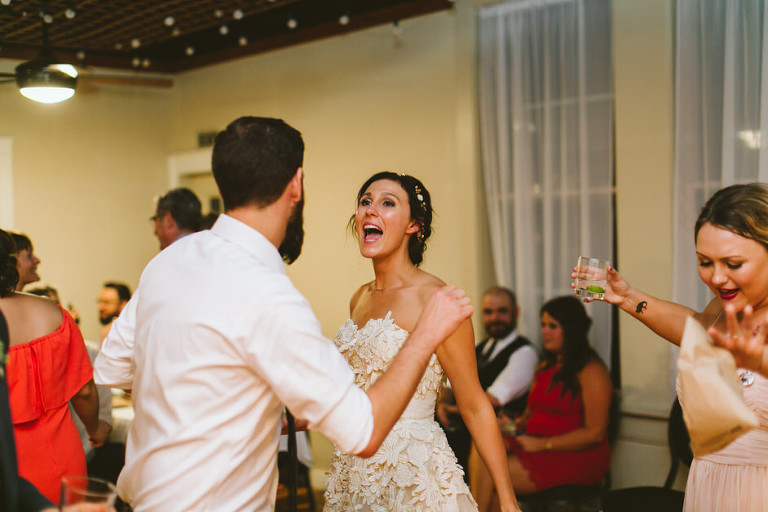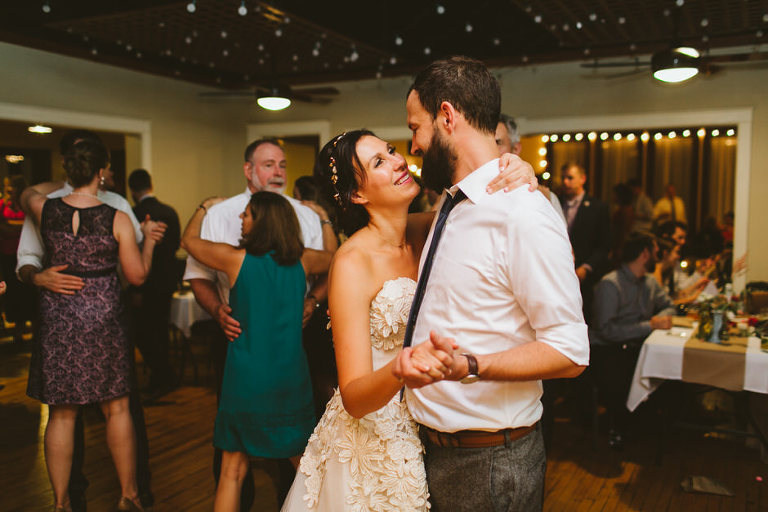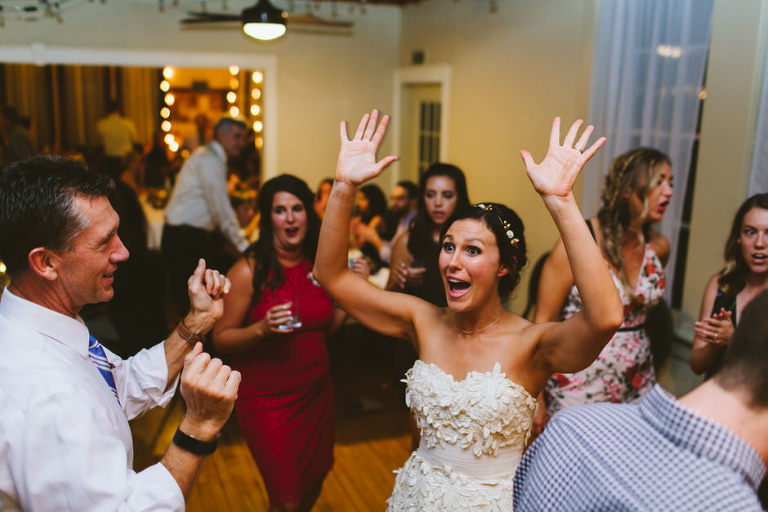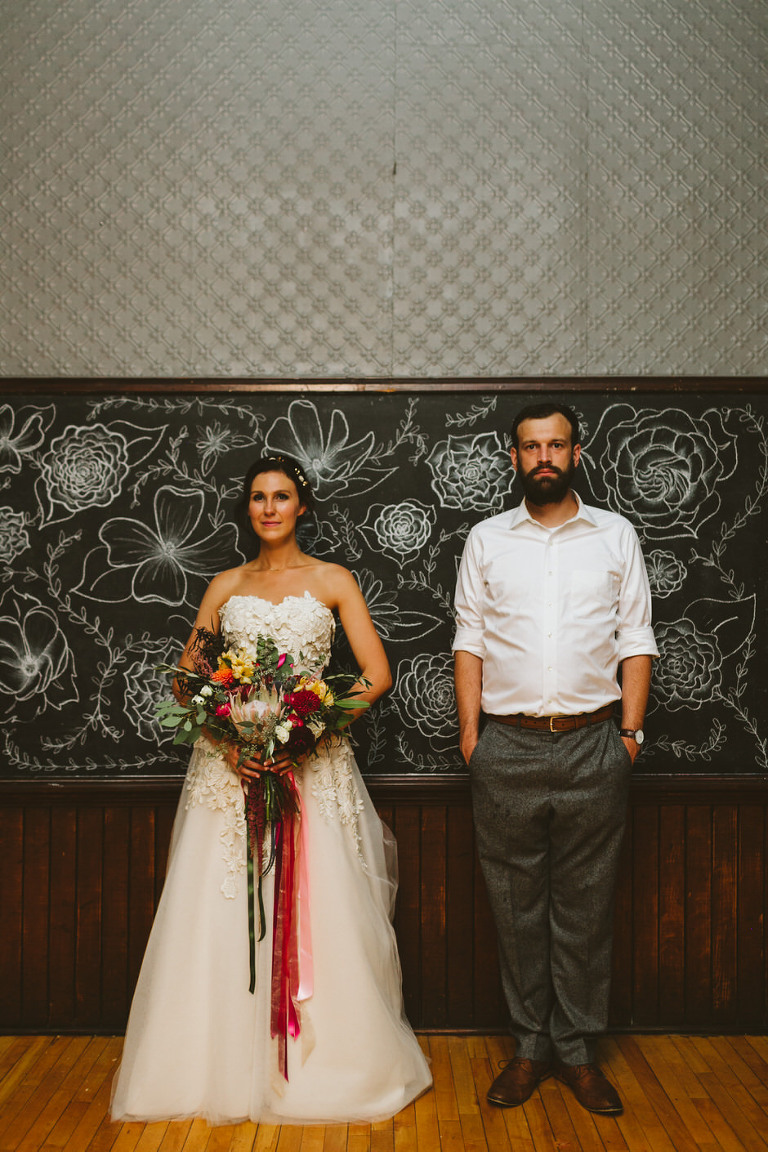 Advice to Couples:
It can be so easy to get caught up in what other people want or expect on your big day because of course you want everyone around you to be happy and have fun. What we learned is that people will have fun no matter what – it's a party celebrating two people they love being in love, after all! So you may as well enjoy the process, and make a couple of decisions that are just exactly what you want them to be.