Museum of Contemporary Art Detroit Wedding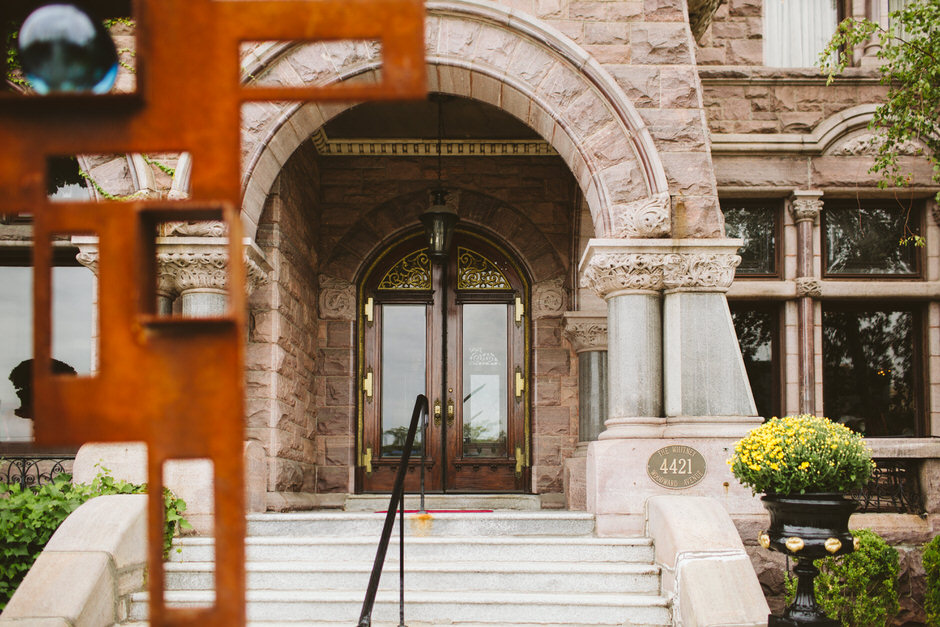 DETROIT has my heart. I have done quite a few weddings in the Detroit area, but this was my "FIRST" (I have second shot a TON of weddings downtown) downtown Detroit wedding. And it was amazing. Perie and Calder are #couplegoals. Their love is infectious and their families just made this whole day 1000x better. I will leave the rest of this up to them. But just had to say, I am obsessed.
How You Met // The Love Story:
We met online! Very modern and not particularly romantic, but there it is. We sometimes marvel at the randomness of it, and how scary that is to think we could have easily never met.  We fell completely in love with each other quickly and thoroughly.
Some of our favorite things early on was to share music with each other, and trade craft beer recommendations. We very much enjoy going out to dinner and hanging with friends, but our "couch" time talking, cuddling, sharing music, and falling in love was wonderful.
Perie's Dress:
My dress is from BHLDN, and is called the Penelope dress. I loved it because it was the perfect combination of romance, whimsy, and ease. I got it in Seattle with my family at the one and only dress appointment I went on, and bucking tradition (a theme for our wedding), Calder was there for the appointment as well. We both felt it was important for him to share that experience, and I really value his opinion. Later that evening Calder wrote me the sweetest little note on a receipt telling me how emotional the experience was and how excited he was to get married.
I knew I wanted minimal jewelry because the top of the dress was so delicate and beautiful, so I only wore earrings (also from BHLDN). They turned out to be way too long (they kept getting stuck in my hair and on the dress when I tried them on) so my mom broke a few pieces off right before the ceremony. My shoes were Jessica Simpson and were absolutely beautiful, but also horribly, horribly uncomfortable. Walking around to take pictures after the ceremony was a trial, but thankfully I had Calder to make me laugh and Rachel managed to not capture any of the moments where I was grimacing in pain. Of course, they came off fairly quickly at the reception, and my feet were a very dirty black from the concrete floor at the end of the night. I tend to go barefoot as much as possible anyway, so this felt pretty natural.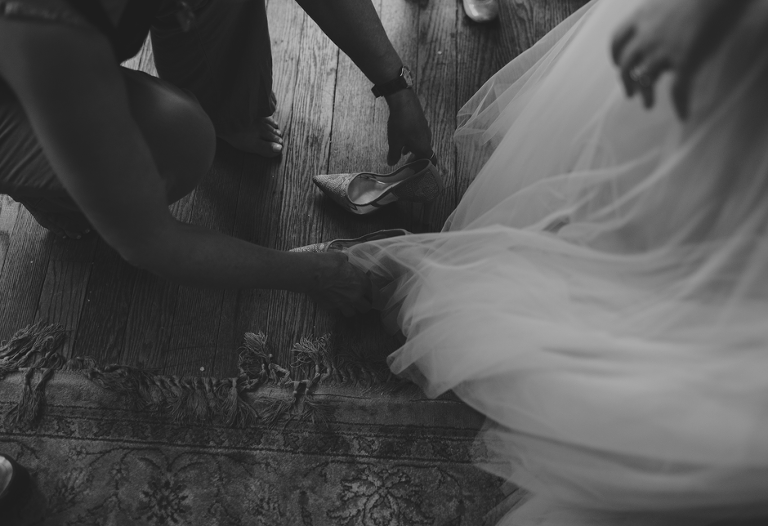 Calder's Suit:
The suits were purchased from Men's Wearhouse. It was important to me (Calder) that the groomsmen didn't waste $200 on a tux rental when just a bit more gave them something to keep. Despite Perie's encouragement to be slightly more colorful in work clothing choices, Calder prefers simple, classic colors when dressing up. Luckily, this fit Perie's vision of the wedding palette and a simple and modern but classic look of the navy jacket and grey pants complimented the style and feel of the wedding we envisioned. Perie loved the berry-colored groomsmen ties and my grey tie provided a nice contrast.
Because I had two male bridal party members (my brother Alijah as Man of Honor, and my friend Chris as a bridesman), I wanted some way to set them apart from Calder's groomsmen. I had mentioned the idea of bowties to Calder early on and he was NOT interested. I love them though, so it was a perfect compromise and solution to have my guys wear them. Chris and I share a love of Doctor Who (bowties are cool!) so it was extra fun to have them in the wedding, and both he and Alijah looked fantastic.
The Venues:
Our ceremony was outside in the garden of the Whitney Mansion, and the reception was held at MOCAD (Museum of Contemporary Art Detroit). We debated briefly between getting married in Detroit or up north in the Traverse City area, however it was never much of a contest. Detroit has been incredibly important to us as the city where we have our first home together, and a place we love and believe in fiercely. It was important to us to share the city with our family and friends (those who didn't live here already), and make it a part of our wedding. While we both enjoy time up north and Traverse City is Calder's hometown, Detroit is something we uniquely share together.
Both venues together represented our styles perfectly. The garden was a lovely, plant-filled oasis at an incredible historic site, and the museum was a perfect industrial chic backdrop for our festivities.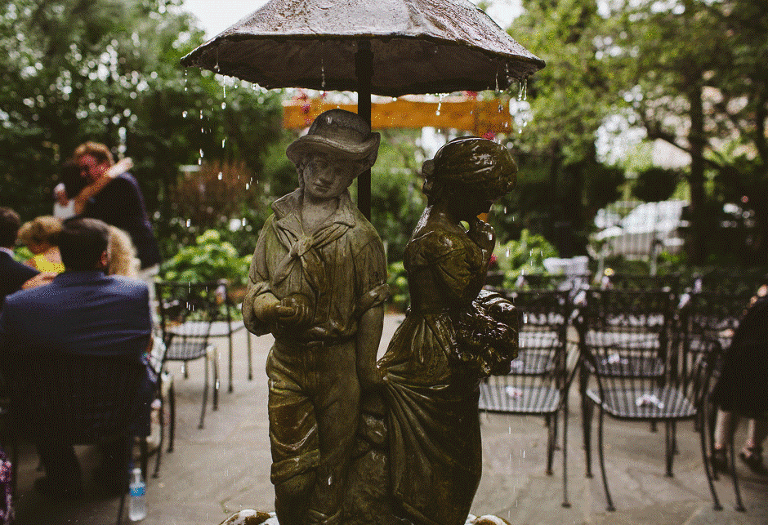 Decor:
We didn't really have a theme for our decorations, though I had a definite 'vision' in my mind going into the process. Our inspiration was built from the wedding color palette: berry, green, navy, and grey tones. Neither venue needed much decoration, as they each had personality and style on their own, so we mostly just focused on flowers/greenery and lighting. All of the flowers and greenery came from a local flower farm in the city (literally in a neighborhood in the city! You gotta love Detroit) called Fresh Cut Flower Farm. Sarah, the owner, did an amazing job creating the bouquets and boutonnieres, and also provided an astounding amount of loose florals and greenery for use in decorating. We did all the decorating and floral arranging ourselves, by which I mean my amazing family did all the hard, creative work while I merely provided a loose vision. My sisters created the table and escort cards (free hand calligraphy!), my mom made the beautiful, personalized cake topper (I baked and put together the cake myself. Proud of how it turned out, despite it's homely appearance!), and Calder's sister and mother made the cupcakes and gluten-free pie. I can't emphasize enough how much of a collaborative, DIY affair our decor was.
My dad built the incredible arch for our ceremony and covered it in flowers with direction from my bridal party. My favorite pieces from the reception were the magical glass terrarium globes, which my mother and sisters put together using flowers and moss my mom brought all the way from Seattle (in her suitcase! On a plane!). My aunts and bridal party did the work decorating the museum for the reception, and it couldn't have turned out more perfect if it had jumped directly out of my head and into the space.
The Ceremony:
We spent a lot of time thinking about how we wanted our ceremony to be. Neither of us is religious, and we both tend to balk at tradition. We ended up settling on the idea of having our nearest and dearest fulfill the role of 'officiant' and marry us as a group. We decided that the only reason we were having a wedding, rather than eloping privately, was because we wanted to share this experience with our loved ones and in this spirit, we wanted to make sure to include everyone as much as possible in the ceremony itself. Our dear friend Matt served in the role of Master of Ceremonies and did such a wonderful job providing solemnity, meaning, and humor.
One of my favorite moments (besides our vows to each other) was the song my family sang near the end. Singing has always been a big part of my family (we sing together constantly, randomly, and sometimes annoyingly) and something I love and cherish about us, so I was so happy to have their performance incorporated into the ceremony.
The ceremony was quite long, which I was initially uncomfortable with, but realized that this was the most important part of our wedding and so deserved the love and attention everyone showed it. Calder was always quick to gently remind me, every time I was anxious about what others were going to think or feel, that this was OUR wedding and the only reason to do anything was because we wanted to do it. Each individual blessing from the people we had speak felt so special, and we were so happy to have the ceremony feel completely, uniquely ours.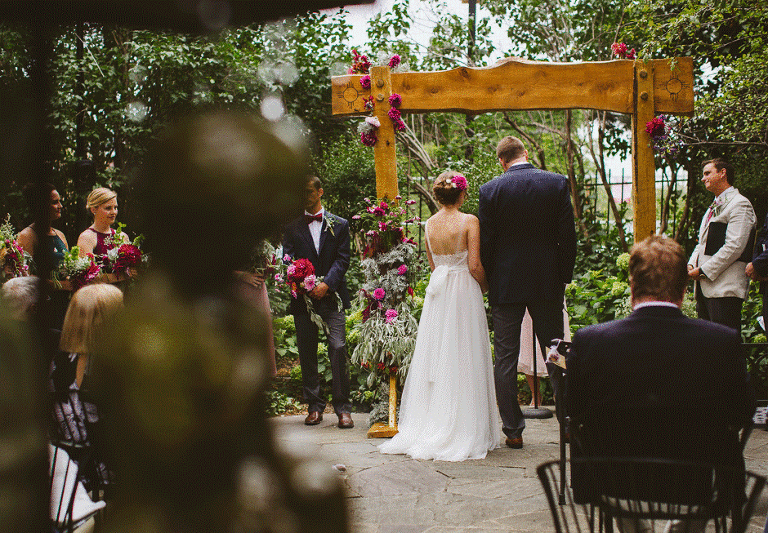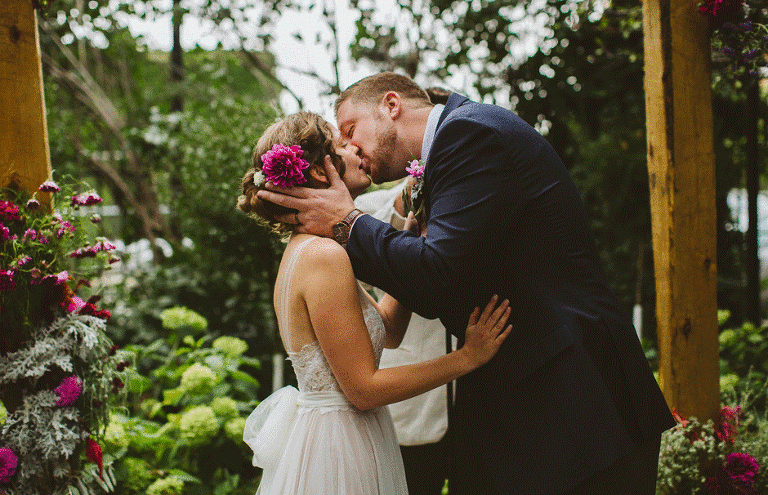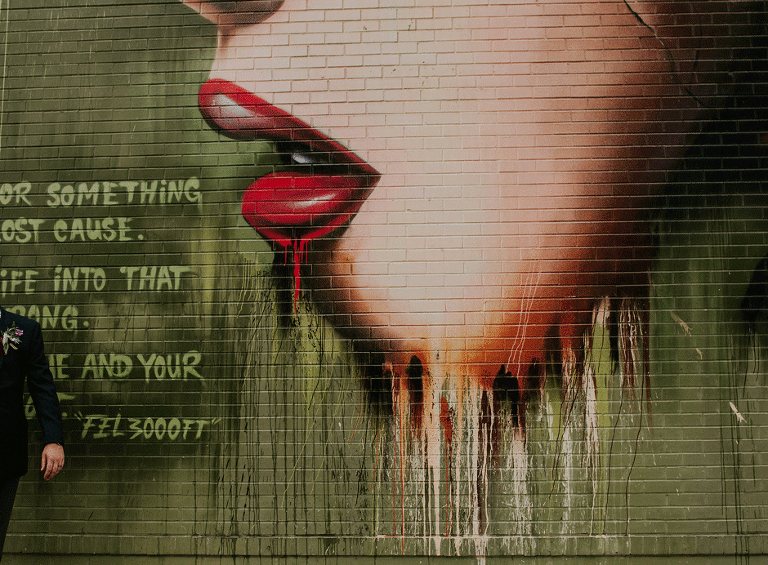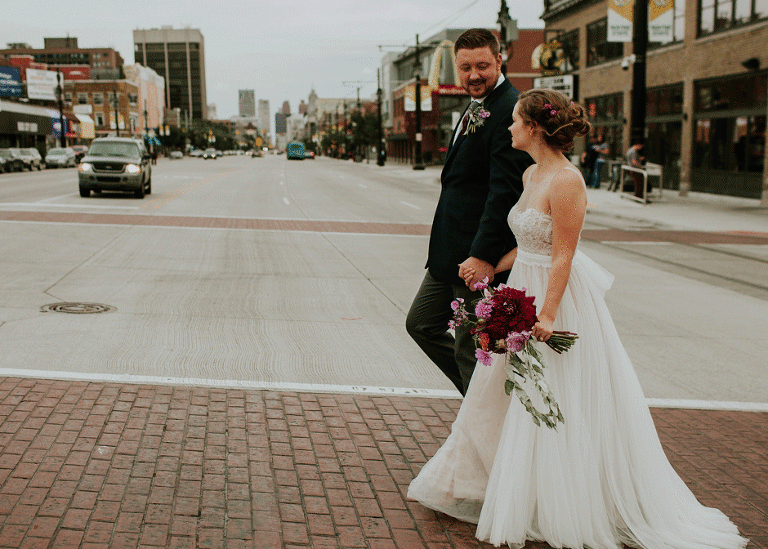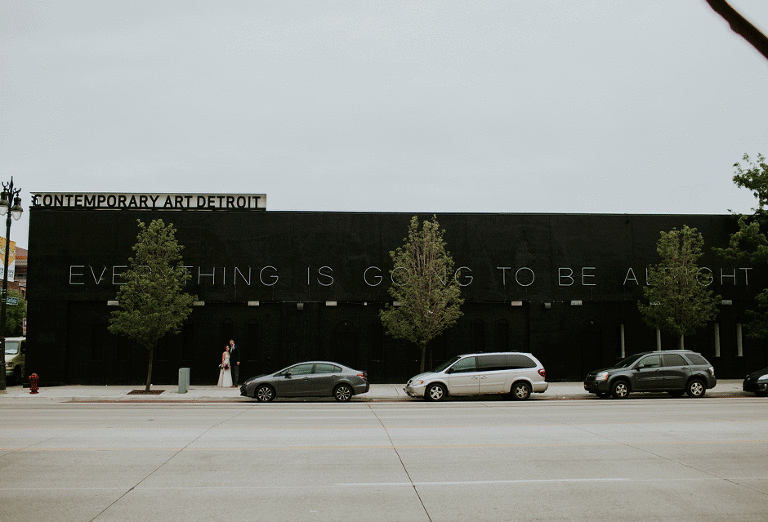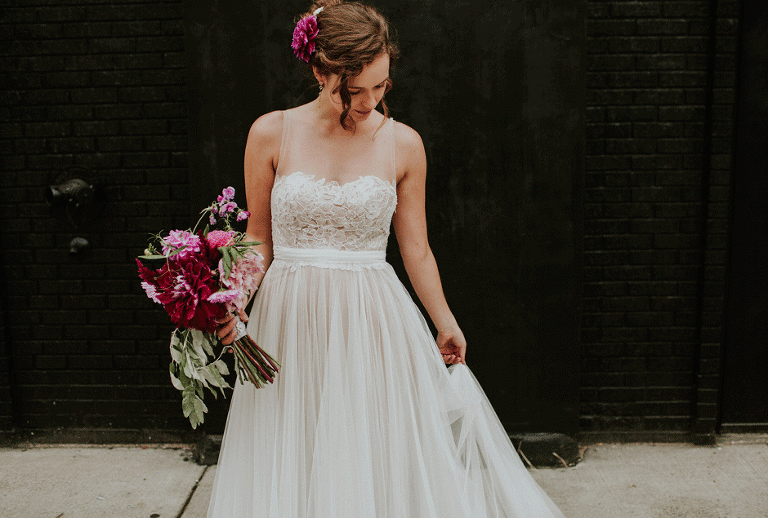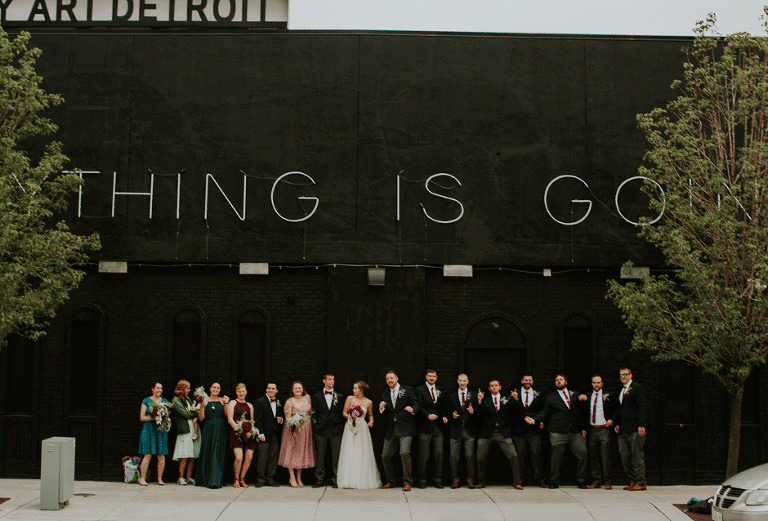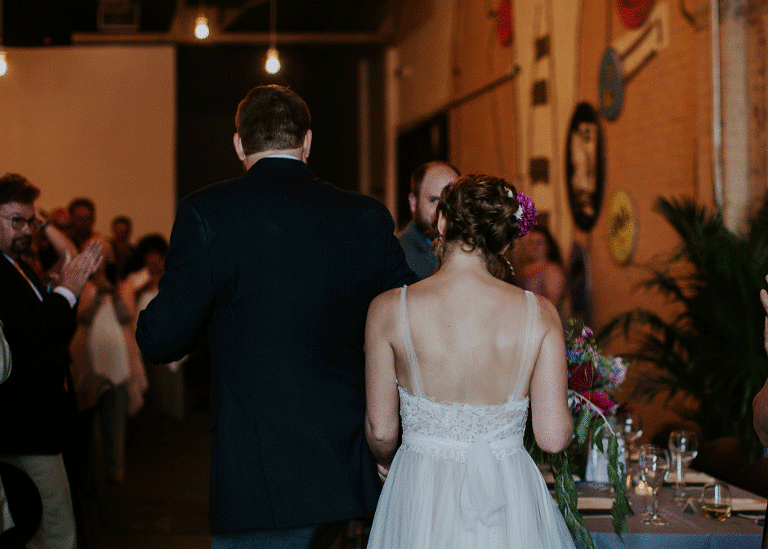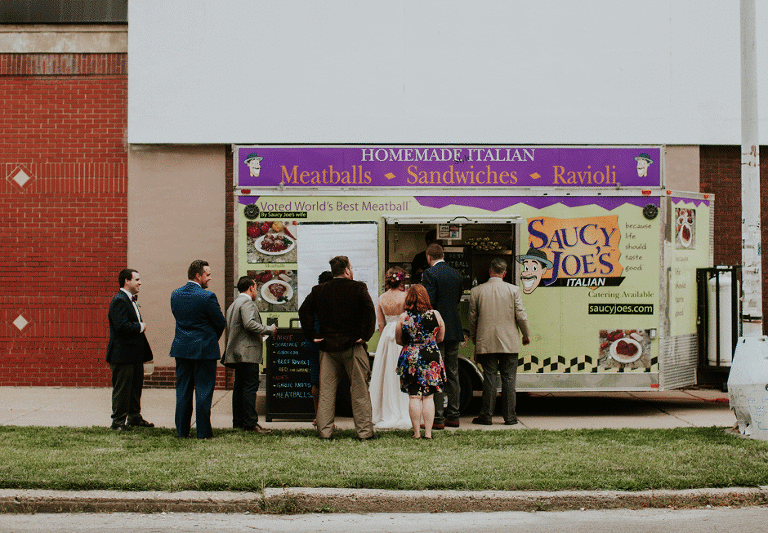 Reception/Music/Dancing:
When we first began planning, we came up with a few words that represented the feel we wanted for our wedding. The most important of these were: fun and loving. Our ceremony covered the loving part, and the reception was nothing if not fun. The live music was really the cornerstone that set the mood and injected energy and joie de vivre into the whole evening. Live music was something Calder felt VERY strongly about, while I was less convinced it was necessary. It's a good thing Calder got his way, because he was completely and totally right about how much of a difference live music would make.
We LOVED our band, In the Blue Jazz (who Calder found on the handy Google). They were fun young gentleman (all in their 20s and U of M students) who gave us classy cocktail tunes, as well as Motown/pop/funk/jazz for dancing. They were amazing.
We decided to go with food trucks for dinner, for three reasons: first, catering is expensive (!), second, food trucks are a quintessential Detroit staple, and third, we thought it was fun and unique! Both Saucy Joe's and Regina's produced awesome food and we were really happy with this aspect of our reception.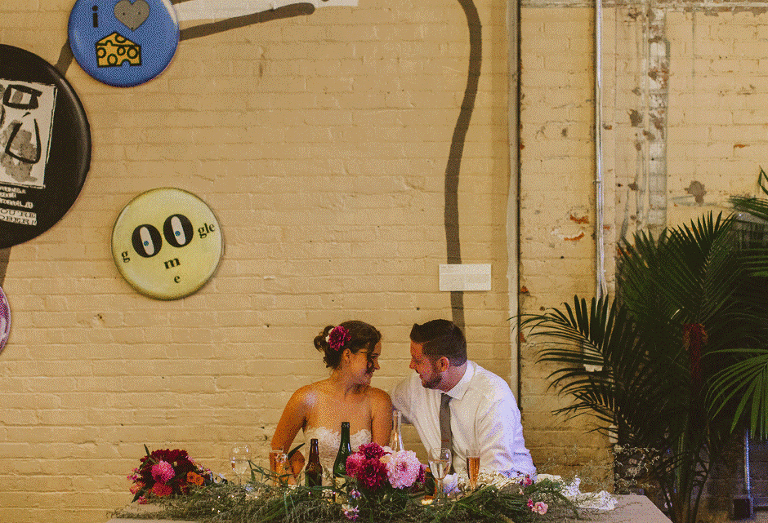 How did your Photographer do?:
We loved everything about working with Rachel! She was calm, energetic, and bossy in the best way. We had a large wedding party that tended to wander and lacked attention, and she did an incredible job wrangling everyone and getting the photos we wanted. Neither of us wanted to spend a lot of time taking photos after the ceremony, and Rachel managed to get through this portion like a ROCKET, and produce lovely photos along the way. We were blown away by all the candid, special moments she captured and how perfectly her photos represented the look, feel, and emotion of our day.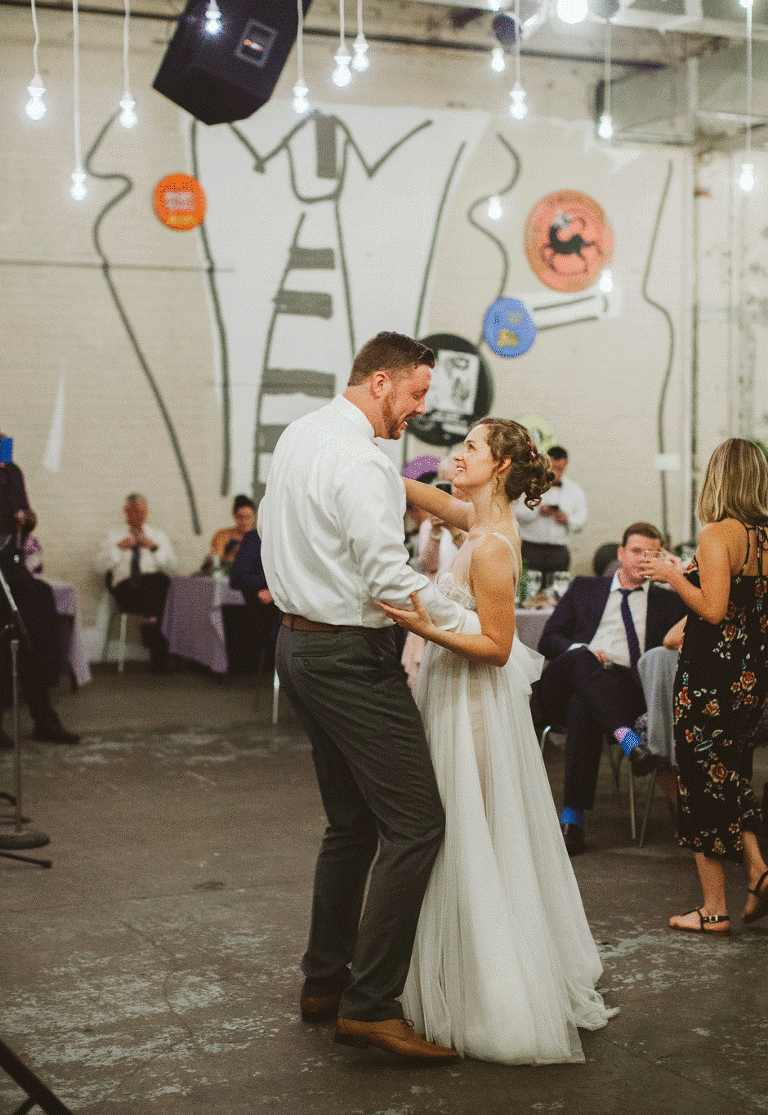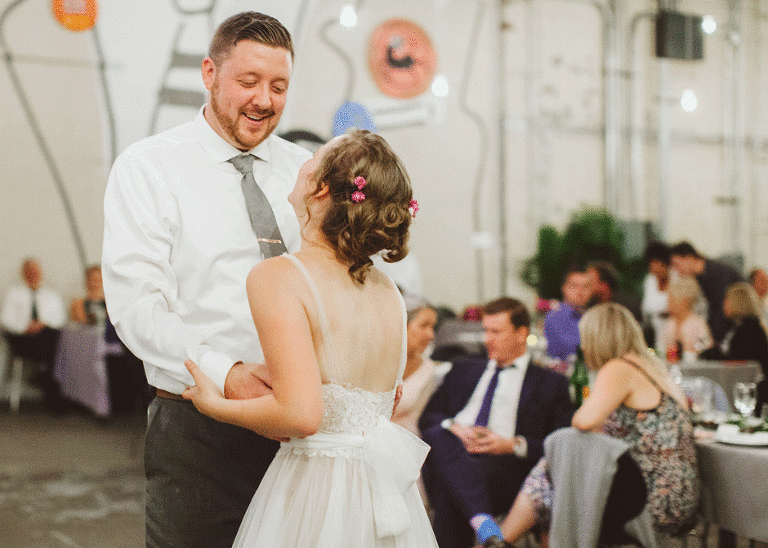 Advice to Couples Planning Their Wedding:
Perie's advice: Be responsible for and involved in AS LITTLE AS POSSIBLE the day of (and even before) the wedding. This was something I heard from other brides (including my sister) but didn't really take to heart until after the experience. We planned and put together our wedding entirely ourselves, with help from family, and while this worked fine before the day, it was too much to try and maintain while also enjoying the experience of my wedding day. Because I hadn't consciously set a plan in place to hand over all responsibility to our very willing families, it was very hard to separate myself from the details and just enjoy the moment. I wish I had been able to take a step back, enjoy more time with my bridal party, relax, and focus on the wonderful thing Calder and I were embarking on. I LOVED our wedding, and in the end, couldn't have asked for a more perfect day and experience, but I have joked since that I never want to go through it again haha.
Calder's advice- be flexible. Both parties have had some semblance of a vision for what their wedding should/will look like; these visions will not always mesh up. It's important to find some core elements of the wedding that you both share, and also identify a few individual pieces that are exceptionally important to each person that are non-negotiable. I recommend a focus on fundamentally human, rather than religious or legal, considerations when planning: love, commitment, joy, connection.