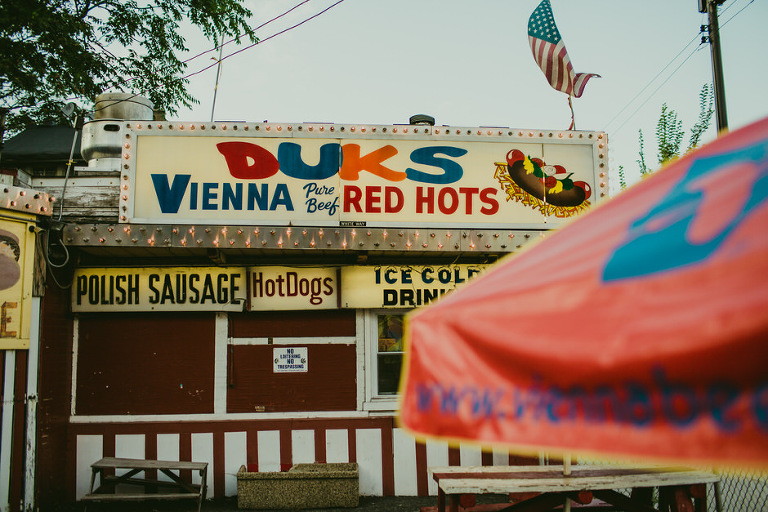 YA'LL LIKE HOT DOGS?
Cause I'm down. These two were like "Hey wanna meet at Duk's we live right next to it!" and I WAS LIKE: "Yes please but can we please do some hot dog photos" with a worried look on my face (they couldn't see..cause I'm on the phone), their response was "UMM YES!"
This is when I knew I was the photographer for them. We vibe. So well.
Anytime you wanna do photos with food? Count me in.
They get married TOMORROW at one of my FAVORITE venues (I haven't been to the Bottom Lounge in TWO YEARS! so pumped). Well, technically they are already married…they are just finally celebrating their marriage with family and friends. Also, it may be rude to say. But Lauren's ring is ONE OF MY FAVORITE RINGS of all time. It's so fun and unique. Plus she let me GIF it with a hot dog. So maybe thats my bias? Anyway. So pumped to spend this magical day with them in Chicago at the HEIGHT of my busy pumpkin patch season (#sorrynotsorry family farm).
SO JAZZED.