London Engagement Photographer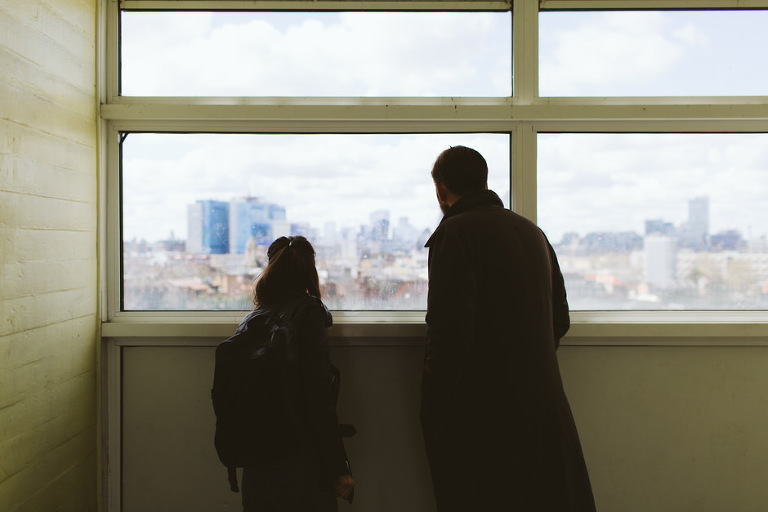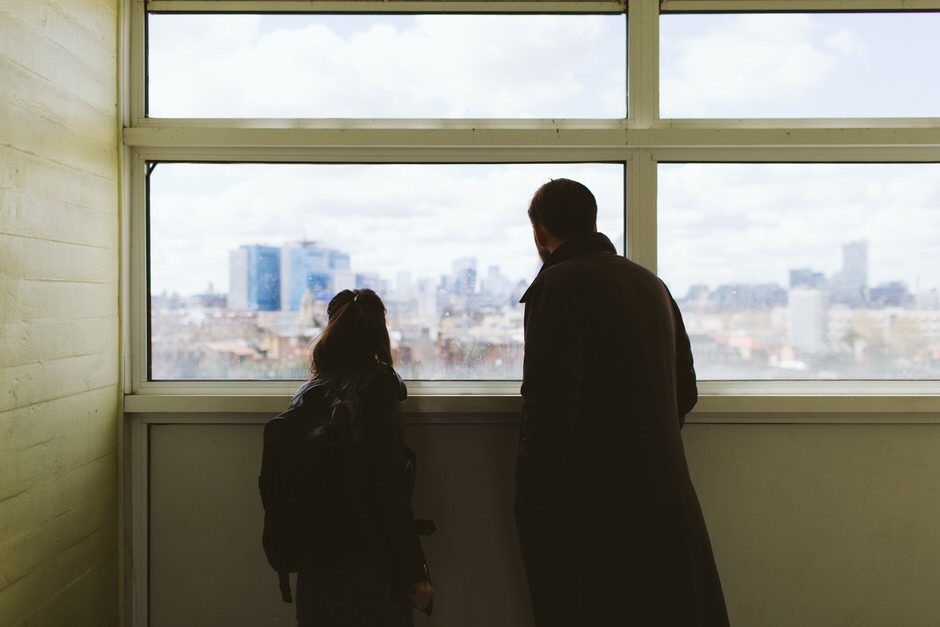 Staying alone in foreign countries can be daunting. You have a few options. You can stay in a hotel, stay in a hostel or now because the internet is cool you can Air BNB and stay with two really rad people who are literally the greatest.
After talking to Graham (my host) for a bit I learned he was recently engaged and planning their wedding and I knew I had to get photos of them in their favorite spots. So we spent the Sunday after my HP tour (and right before SNAP photography festival) romping all through East London in their favorite places and making fun engagement photos.
I do this thing where I just let people be themselves, and do some light directing to get some cool poses that you see on my site. But mostly I want you to be yourselves. For Tiana + Graham that meant looking at lots of food in windows (some of their favorite shops!), thrifting and play fighting. They are so cute and funny and their stories made me laugh all day. And of course, London decided to be sunny for once so that made for a fun little challenge for me! I love shooting at Golden Hour, but it gets repetitive. So it was nice to have the challenge of full-sun for these shots.  Looking through these has me wishing back to sunny London days and missing these two something fierce!
We started and finished our photo tour at their flat. Which is one of their favorite places. I am really nostalgic for that English tea right now (Tiana made a GREAT cup of tea!) and for Graham's breakfast we had before it all. Man that was good. Gosh I miss you both!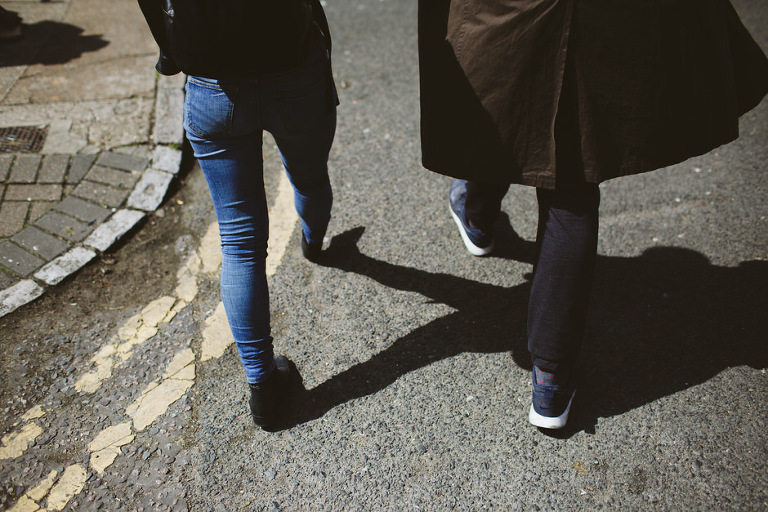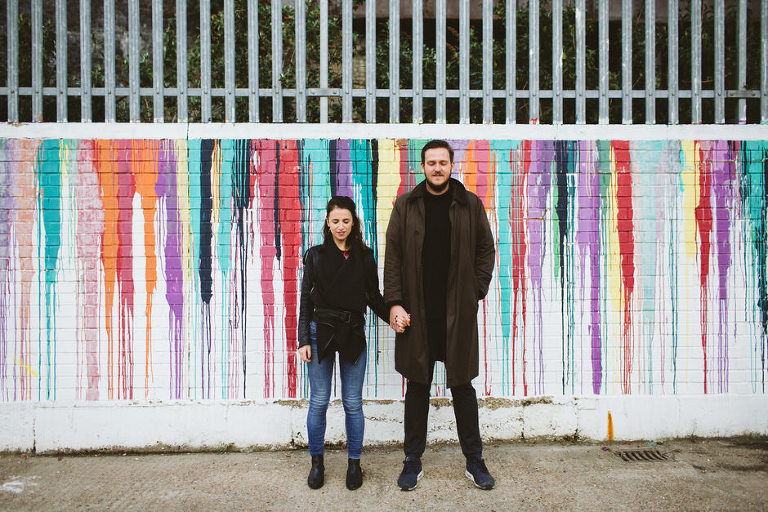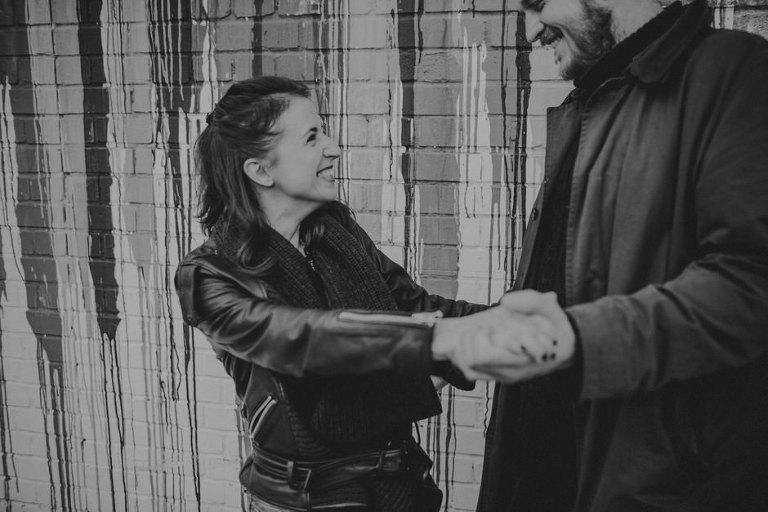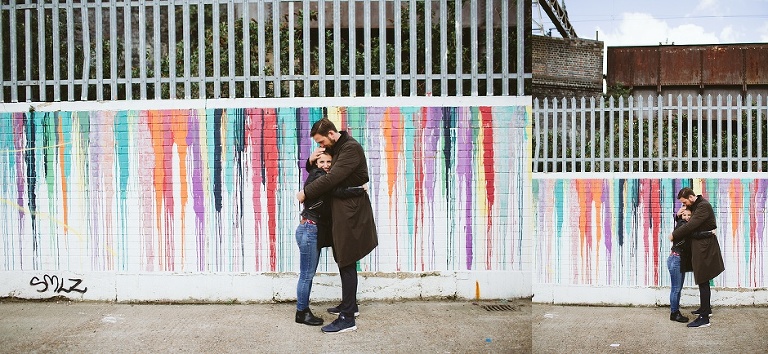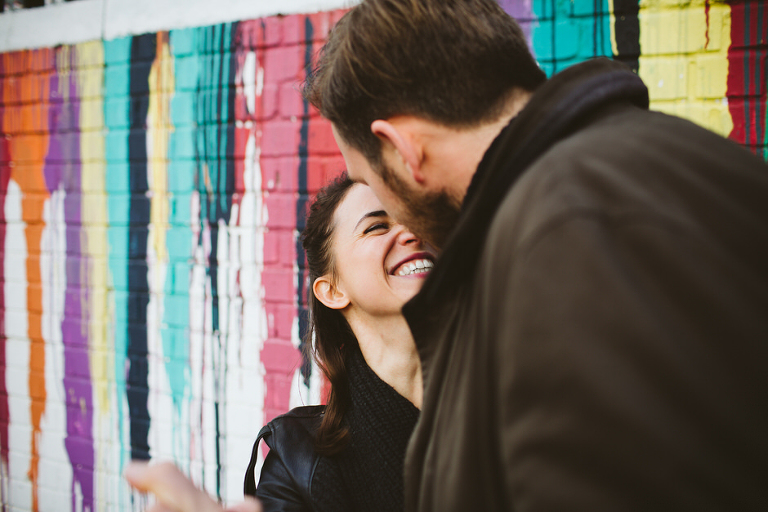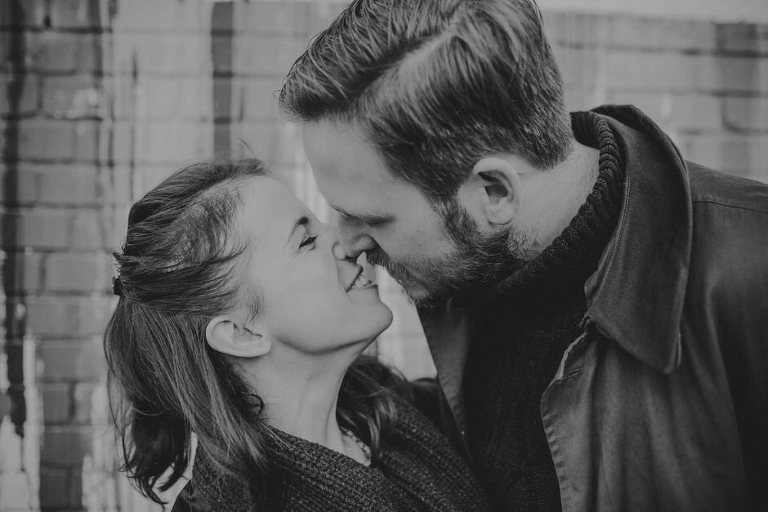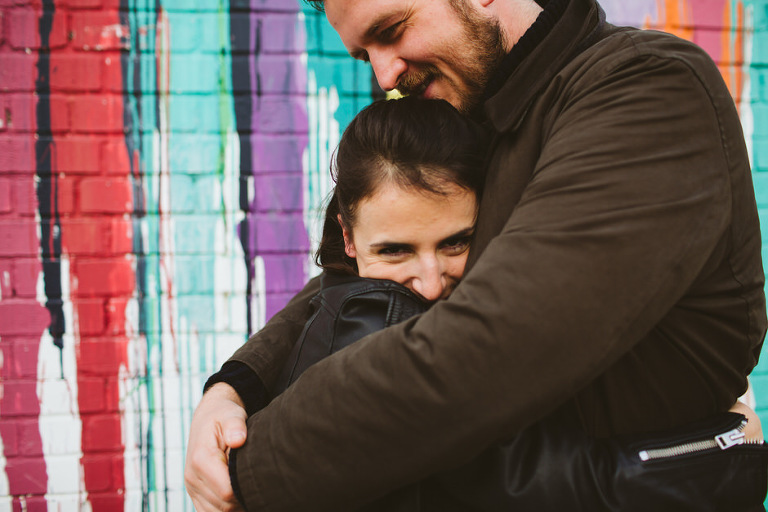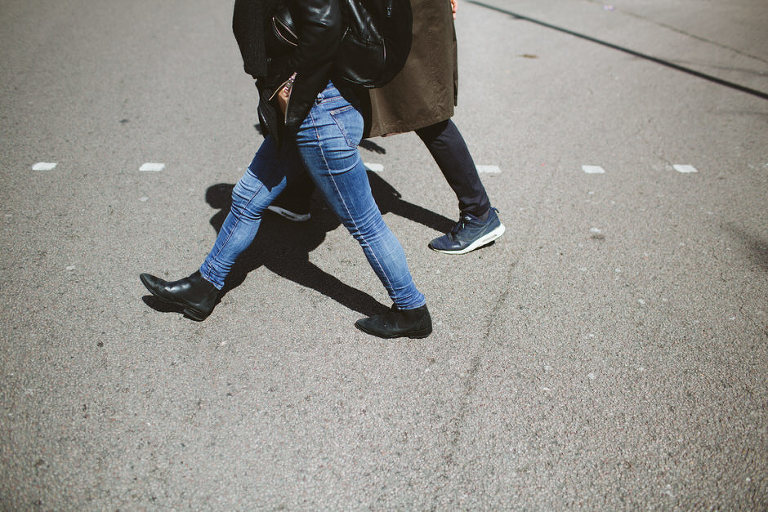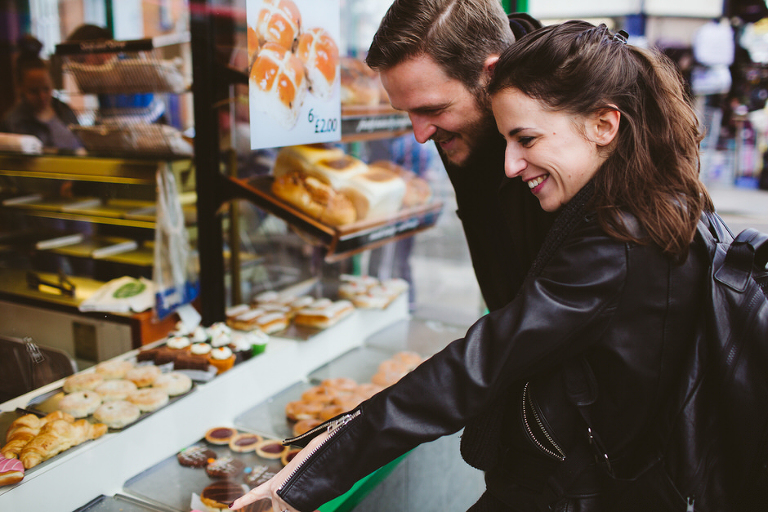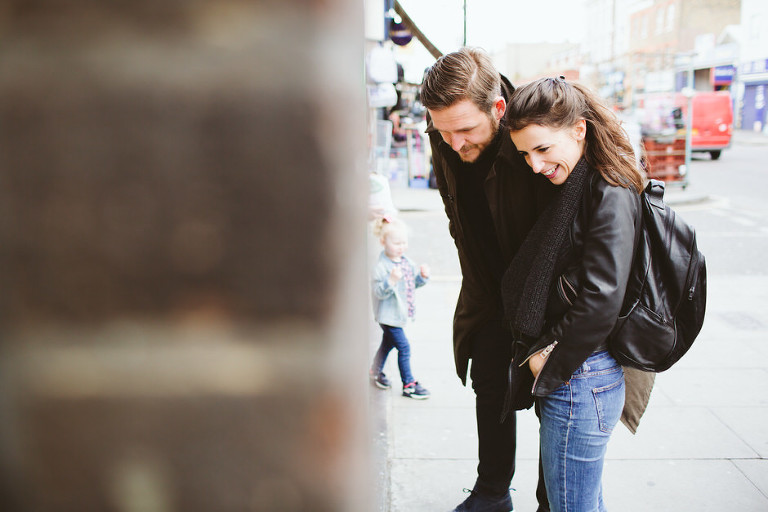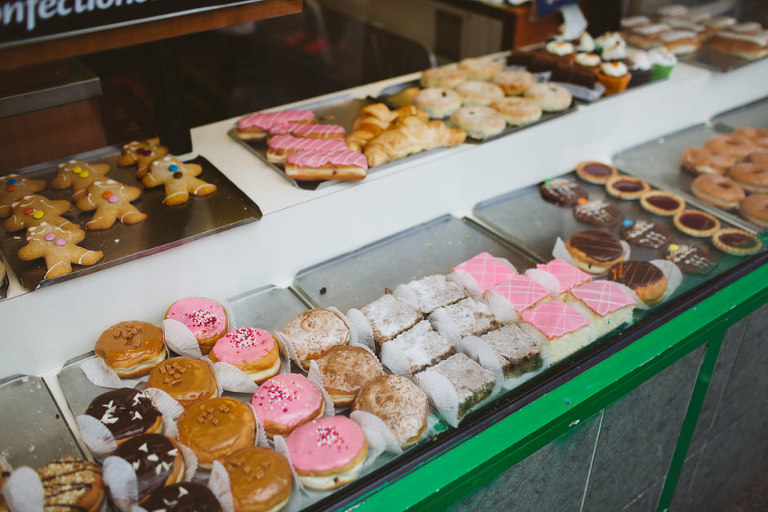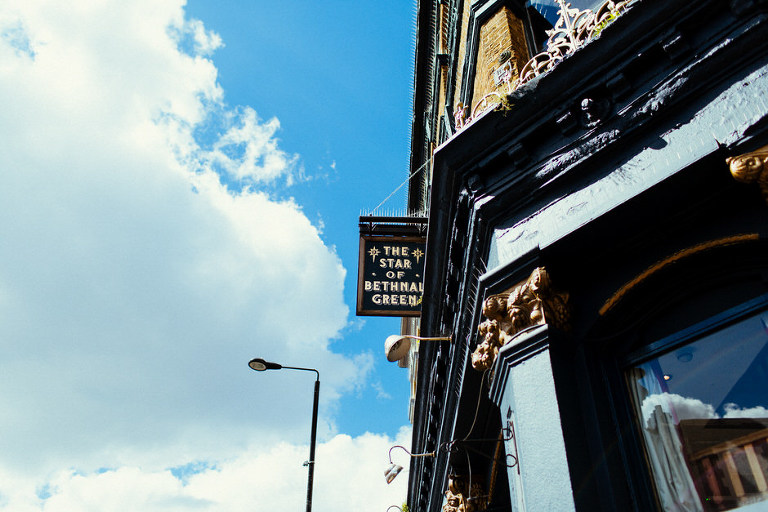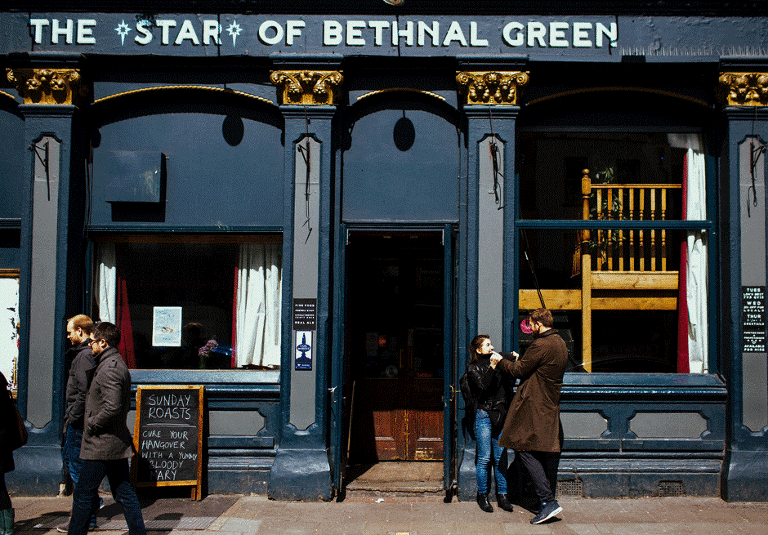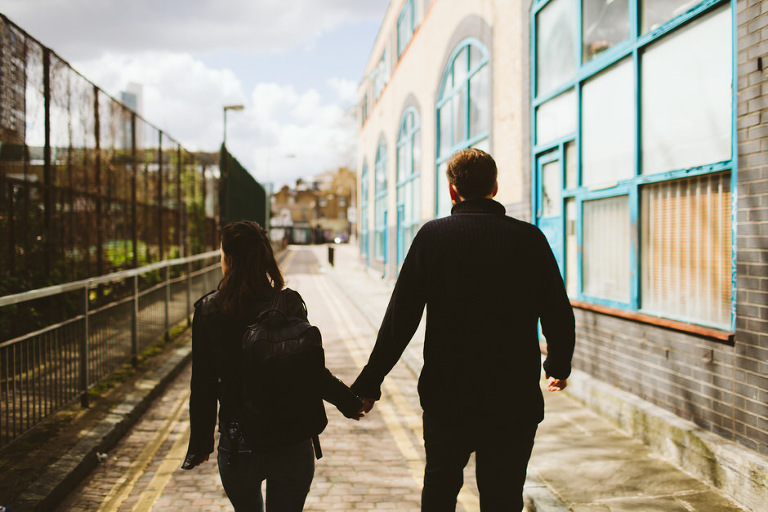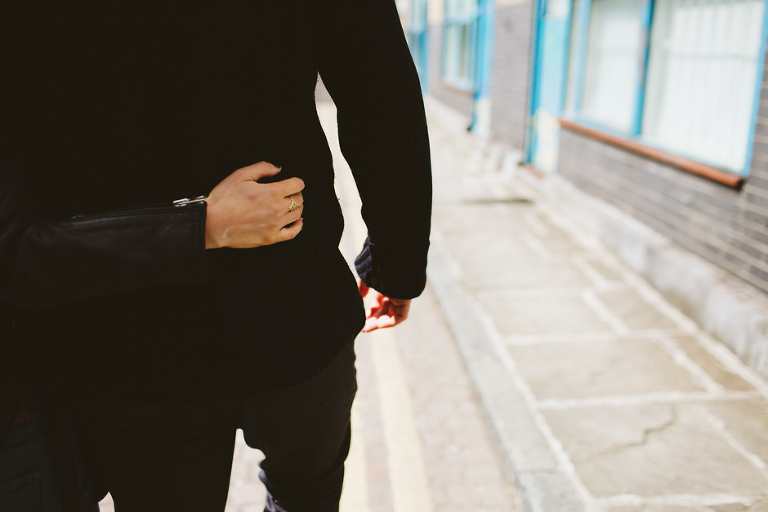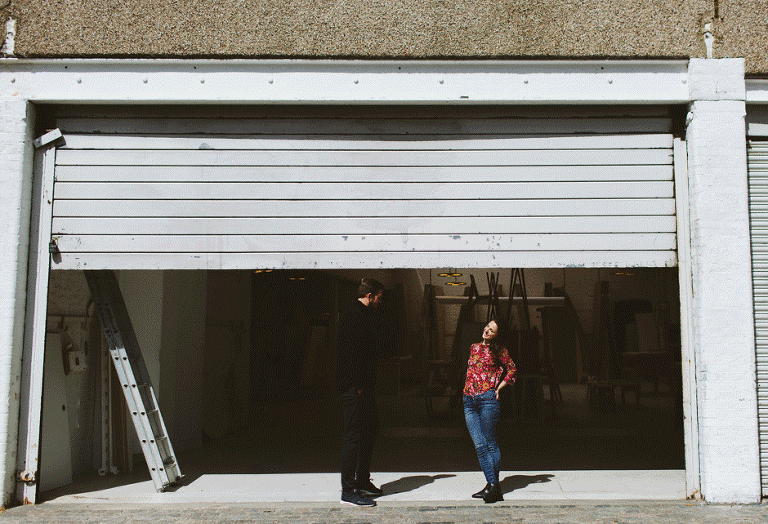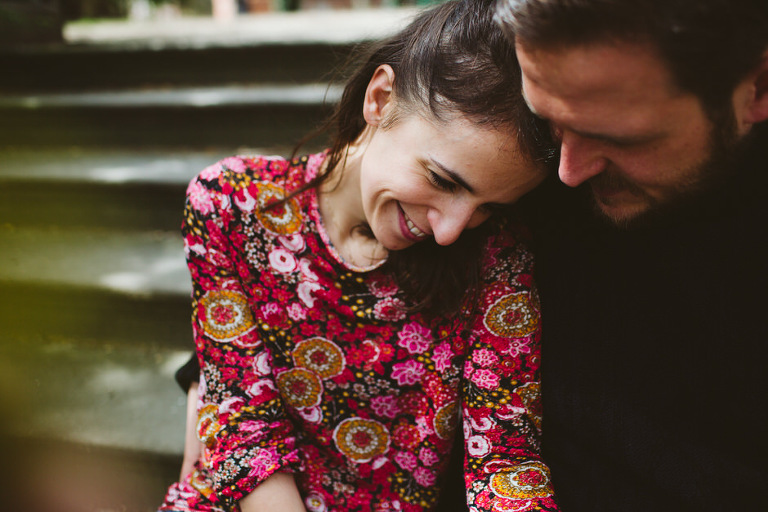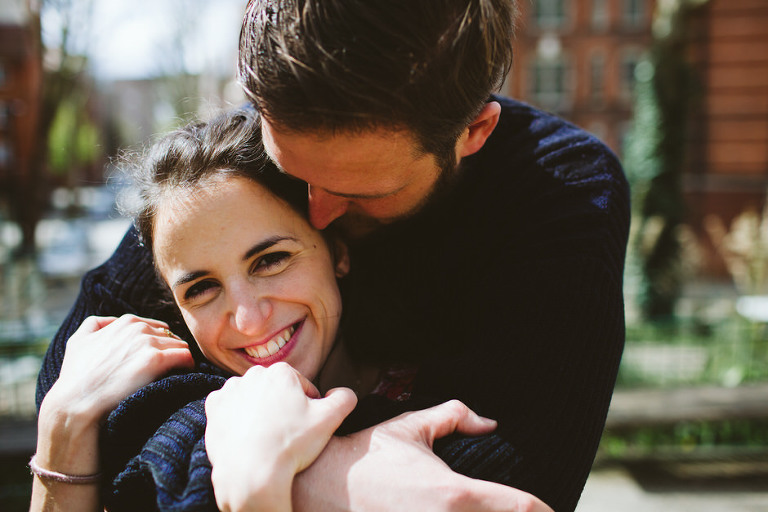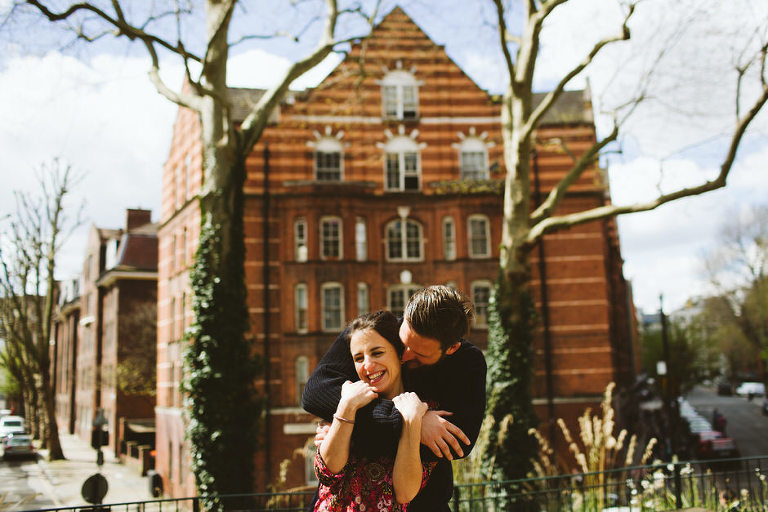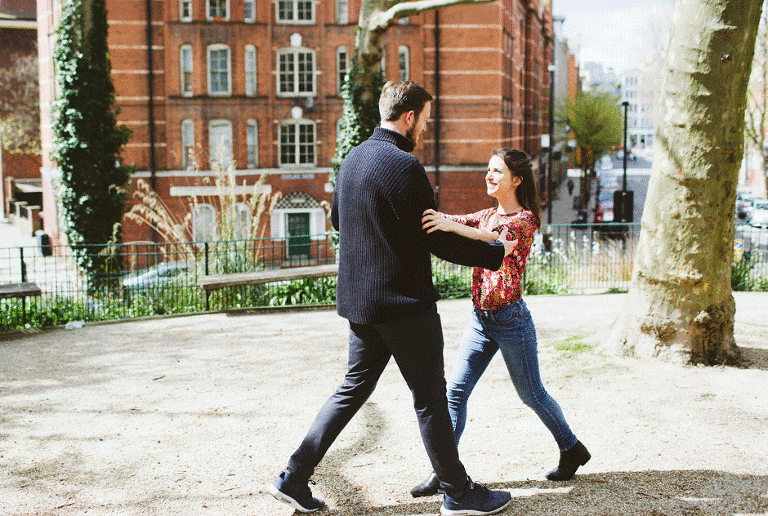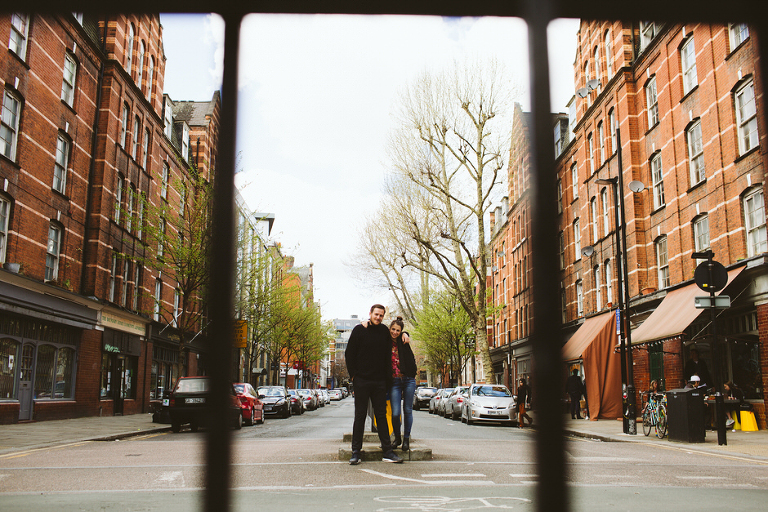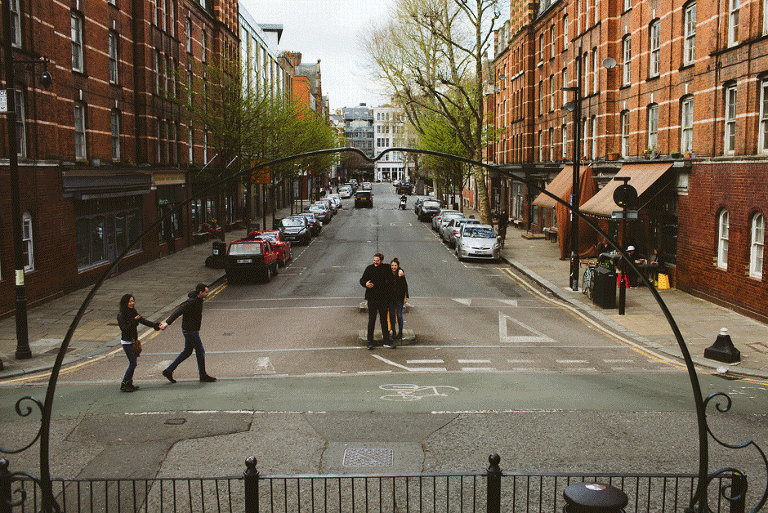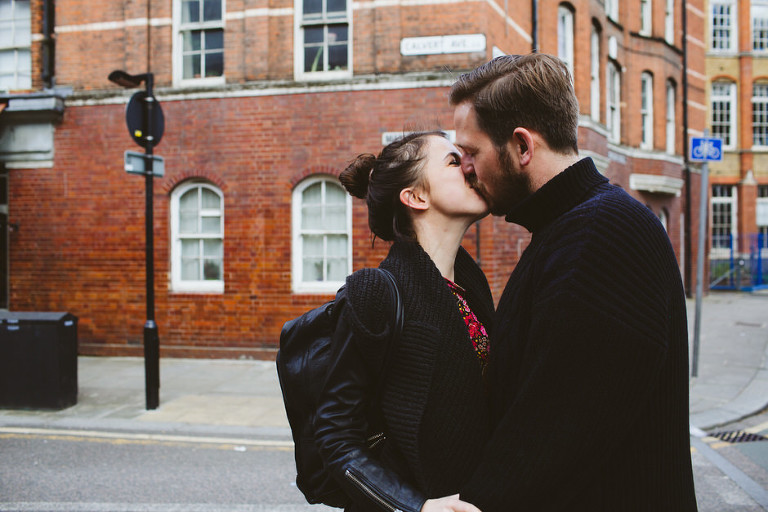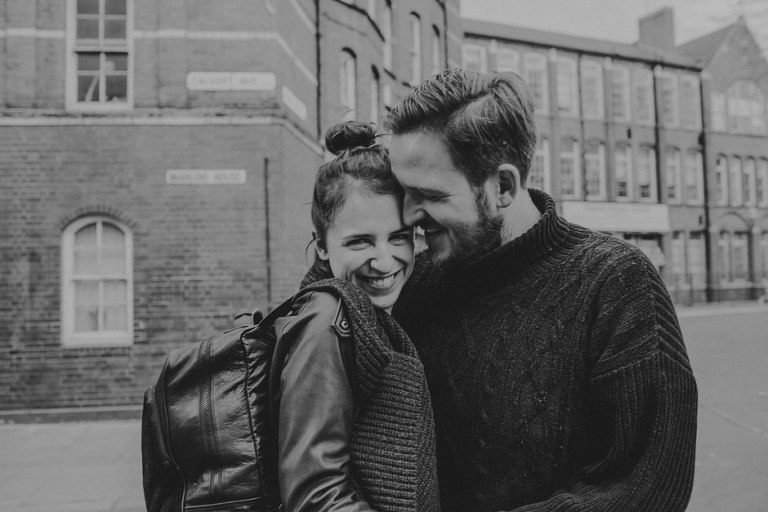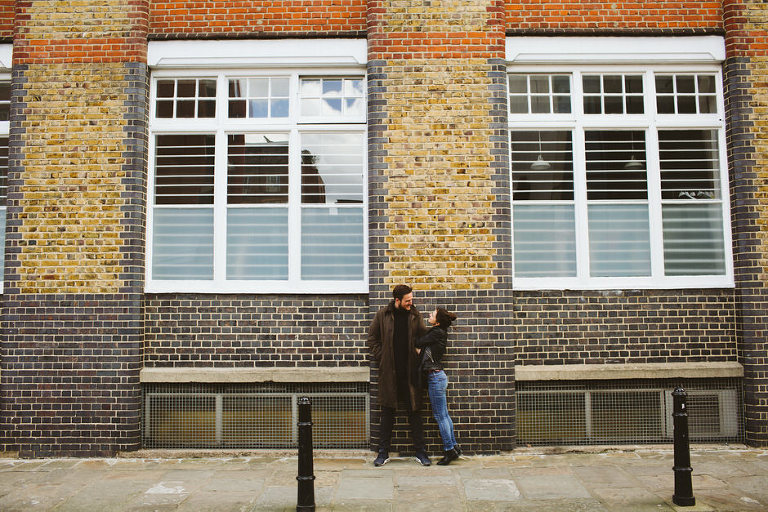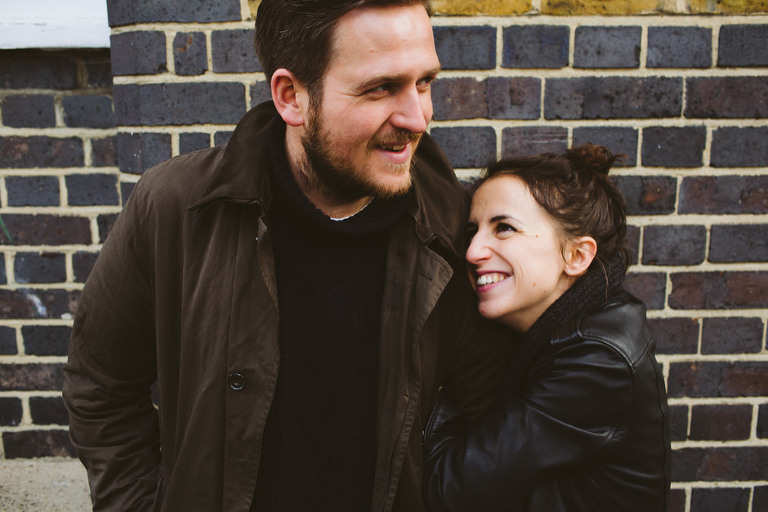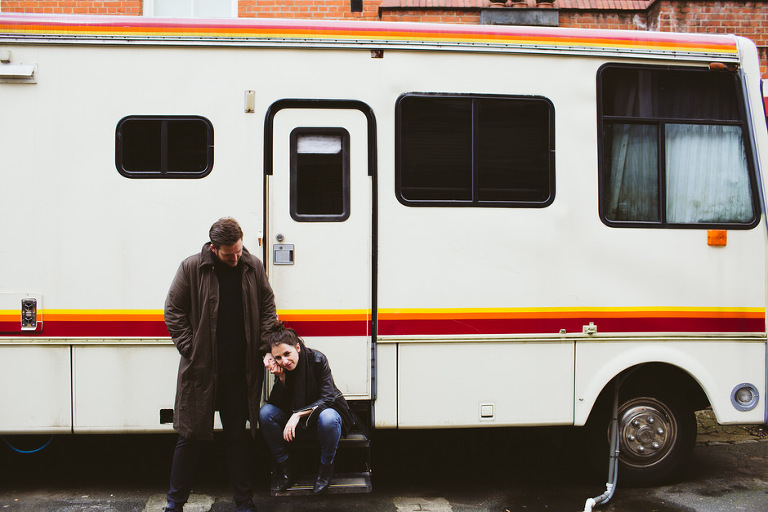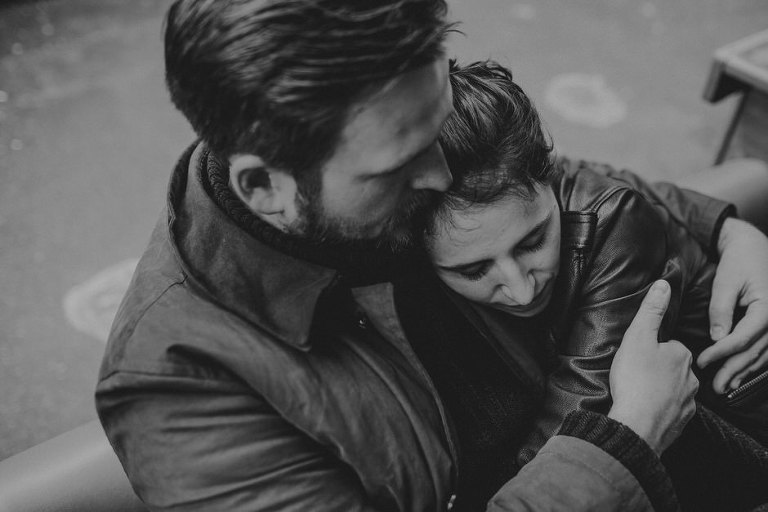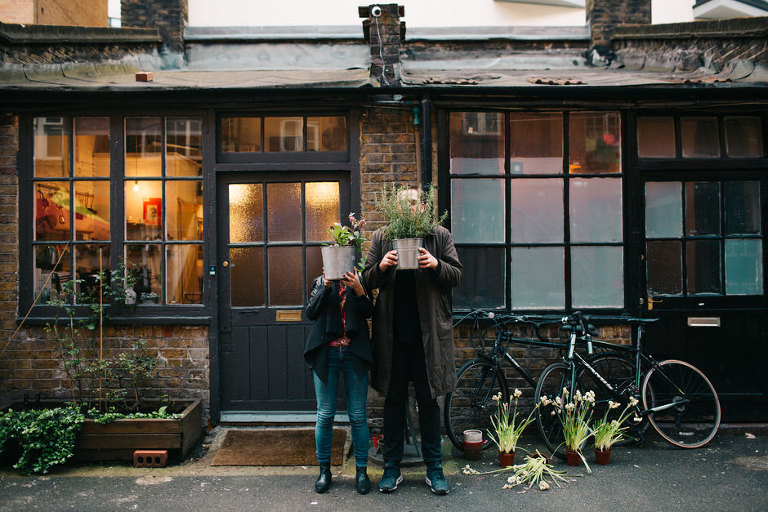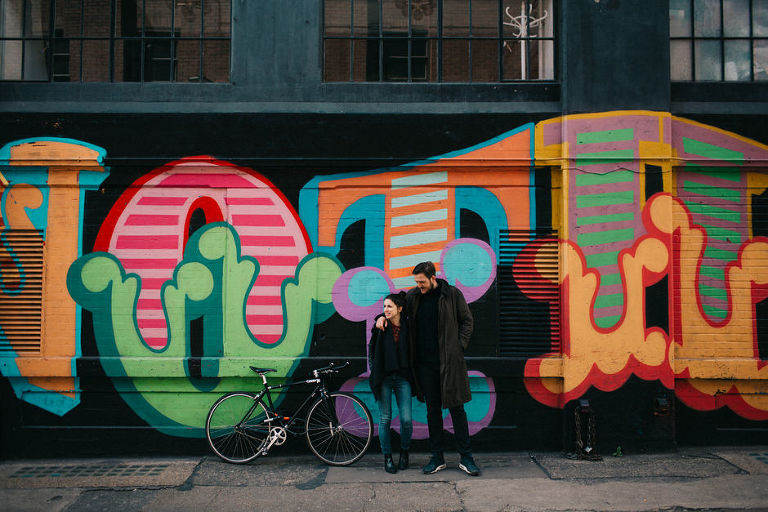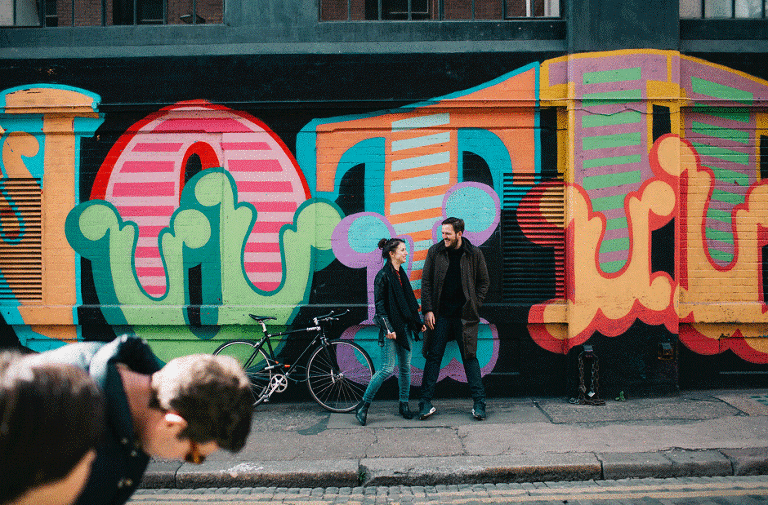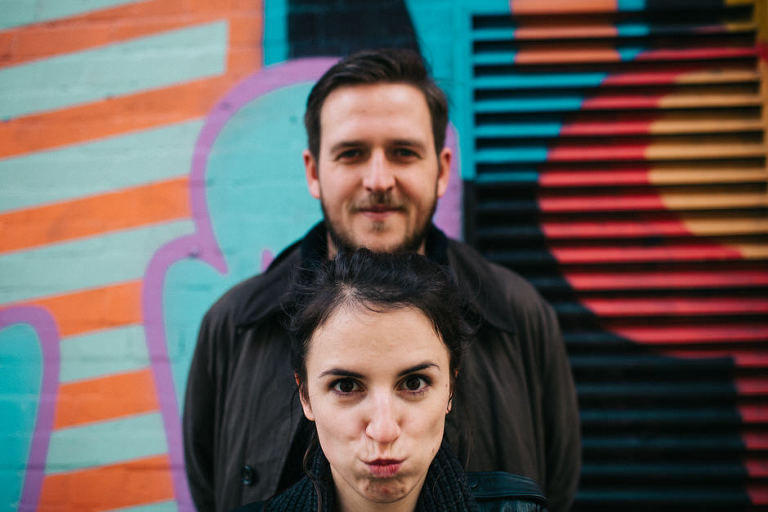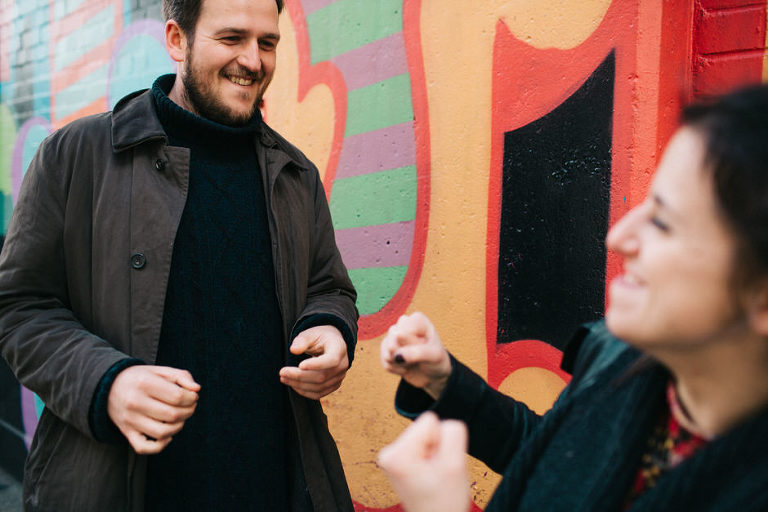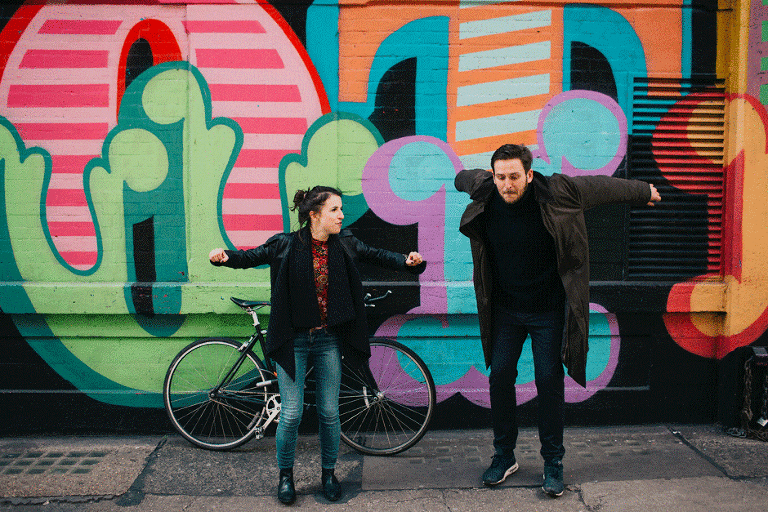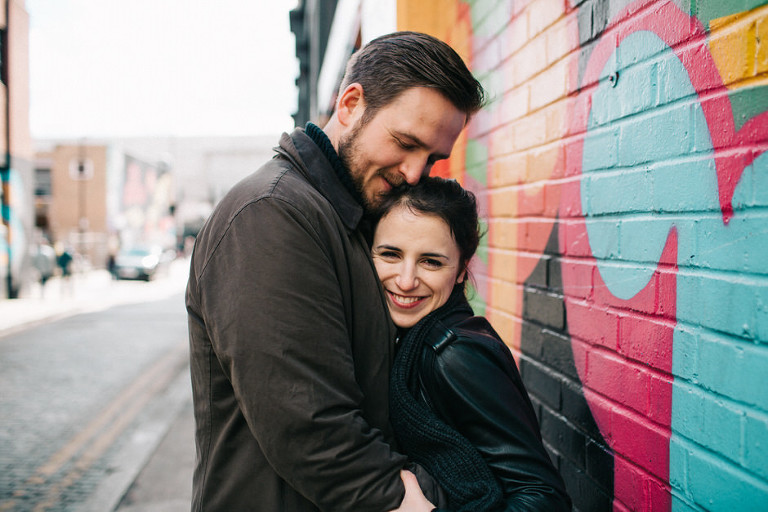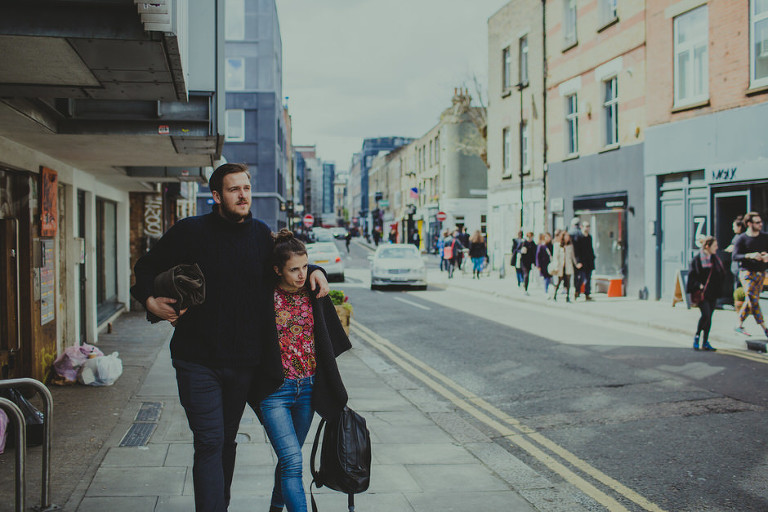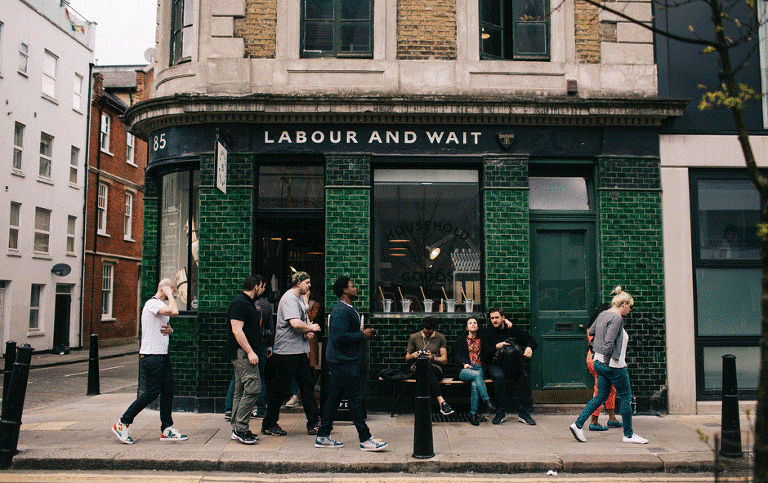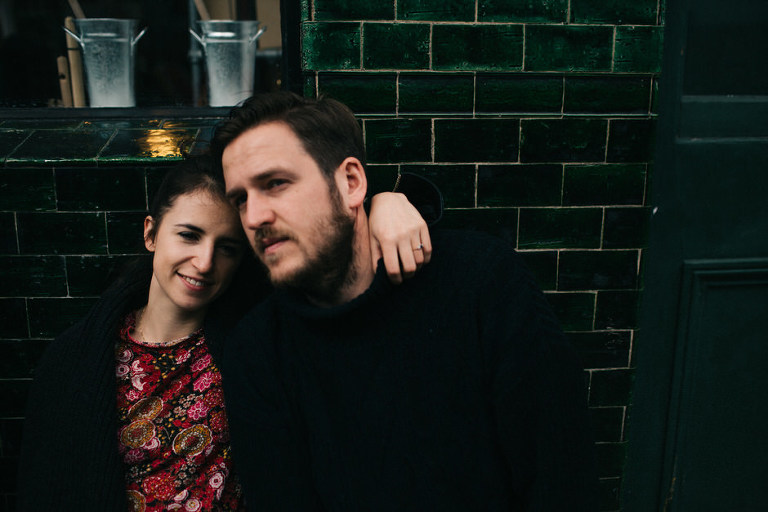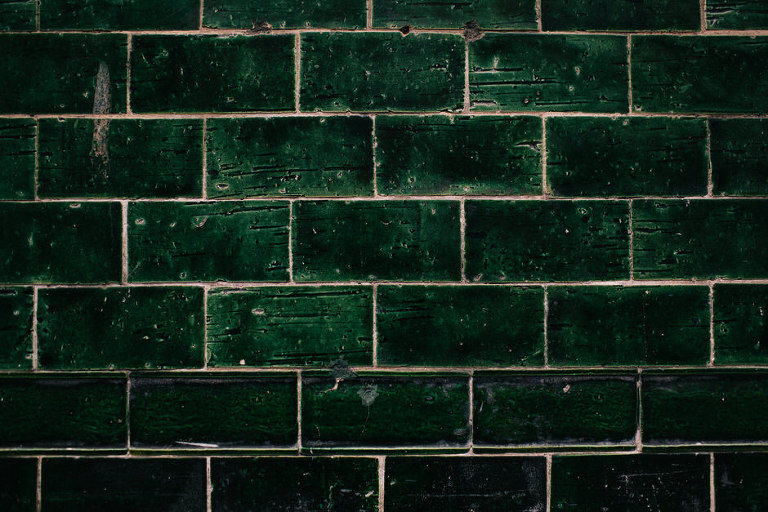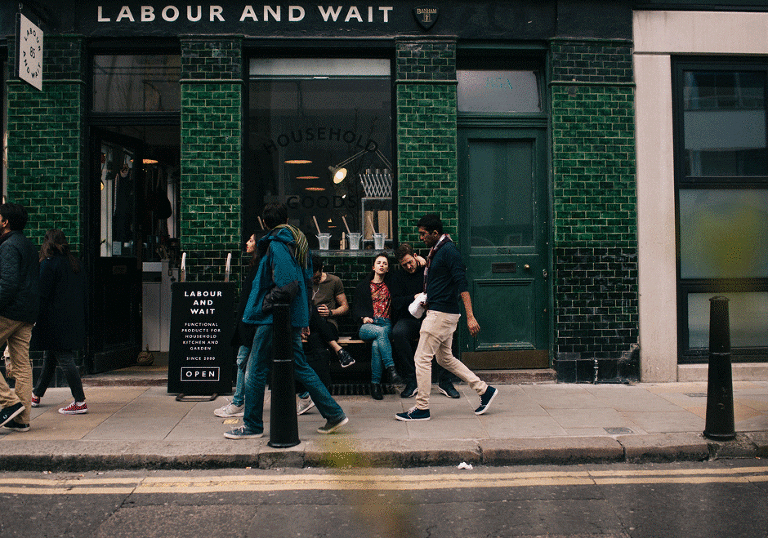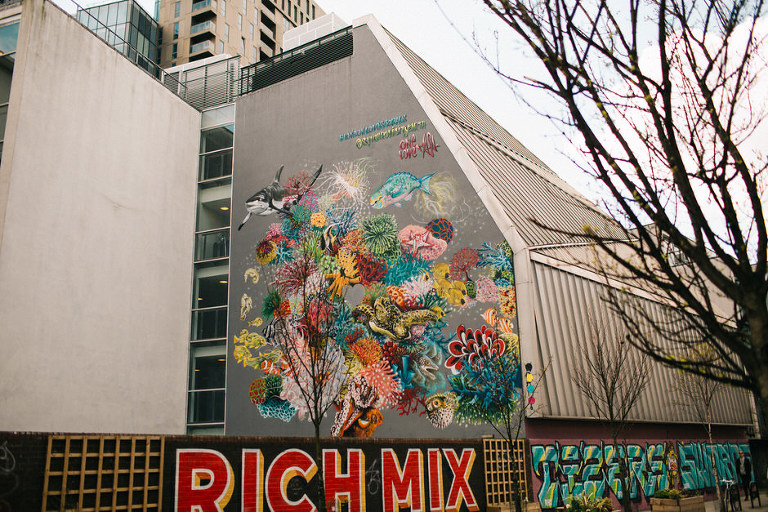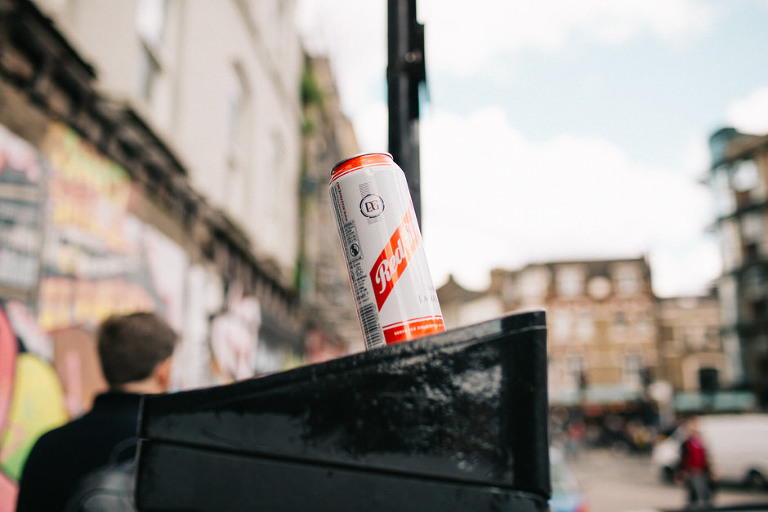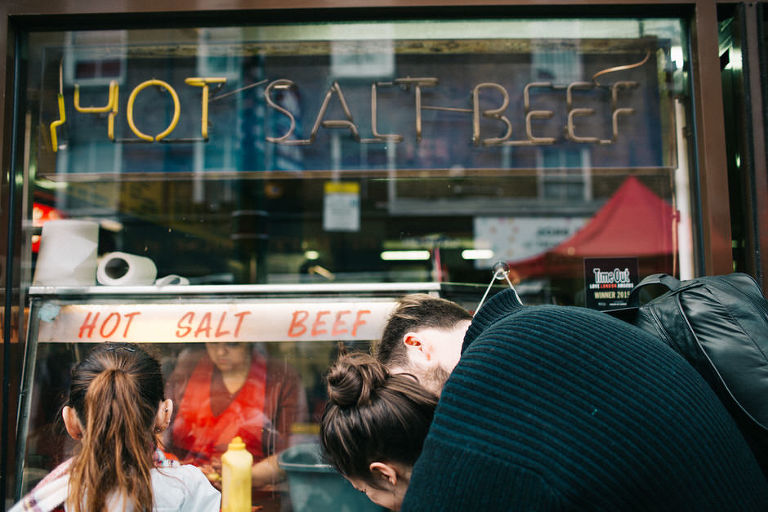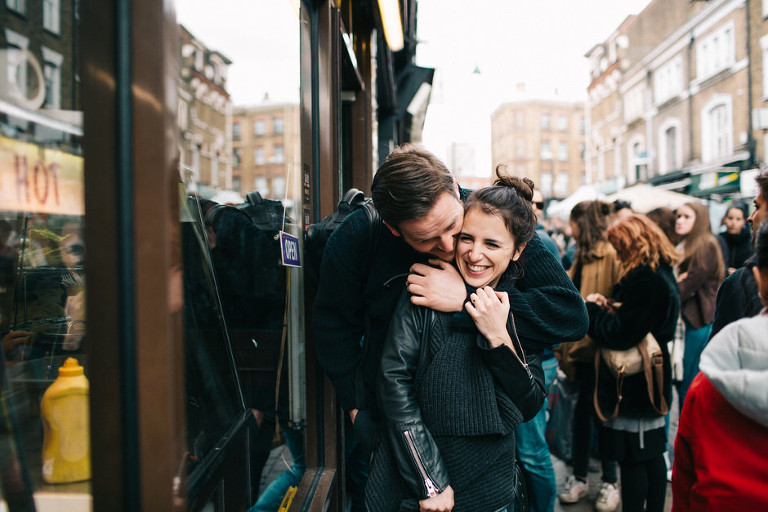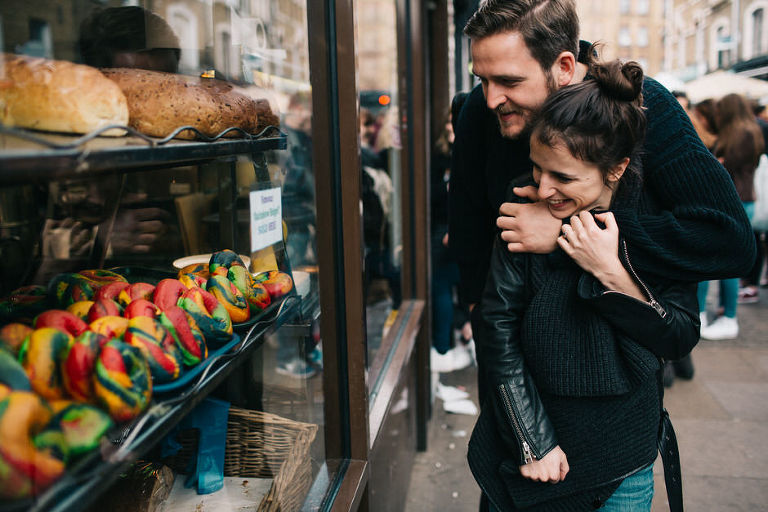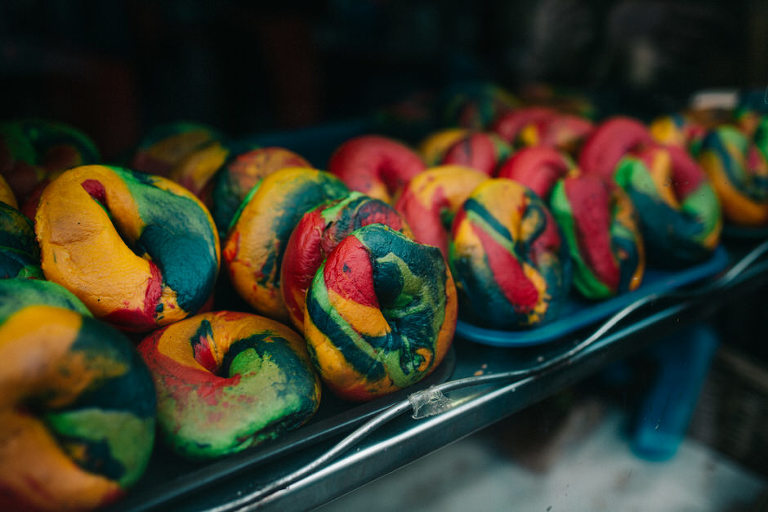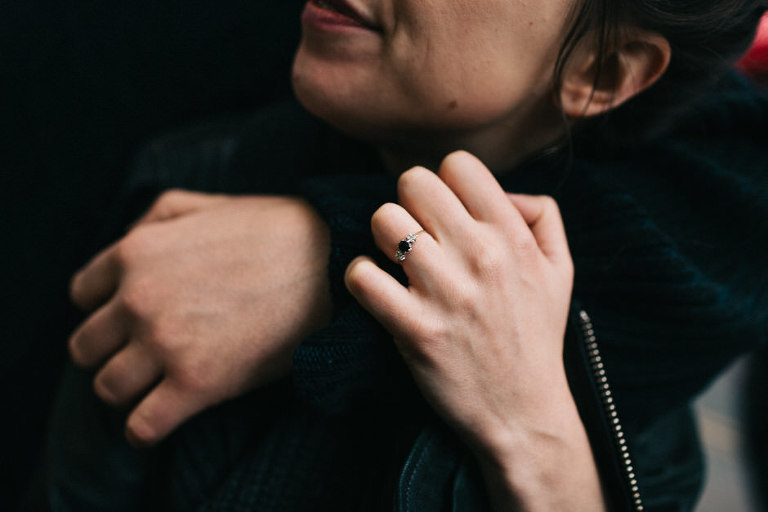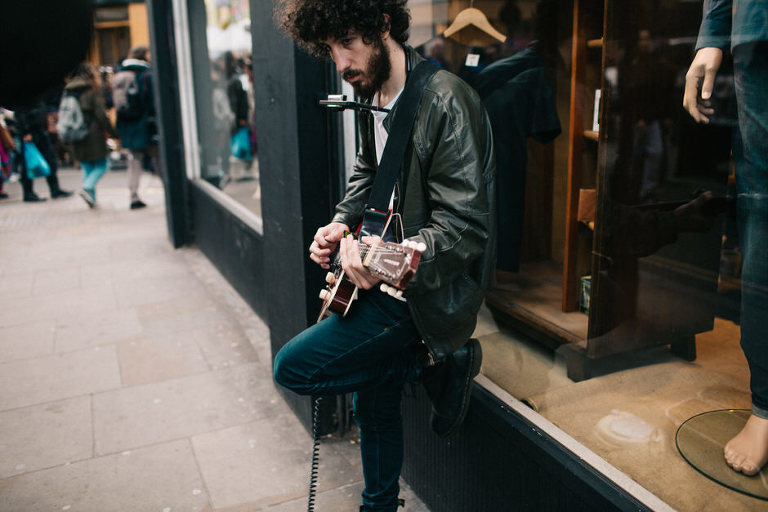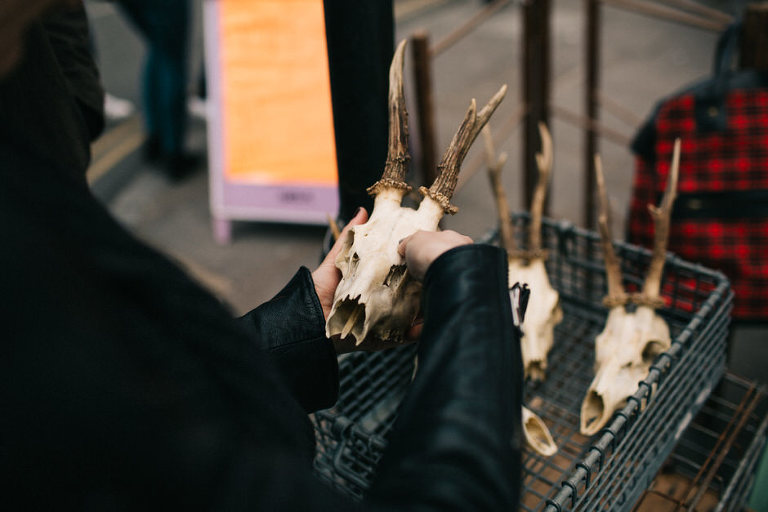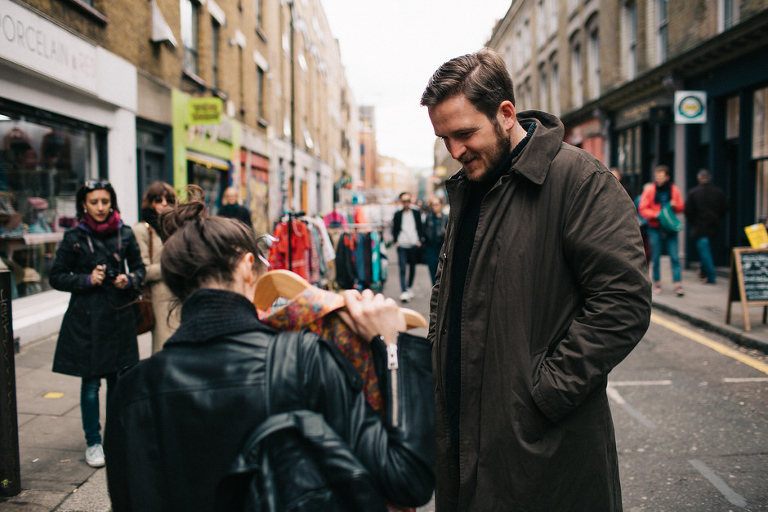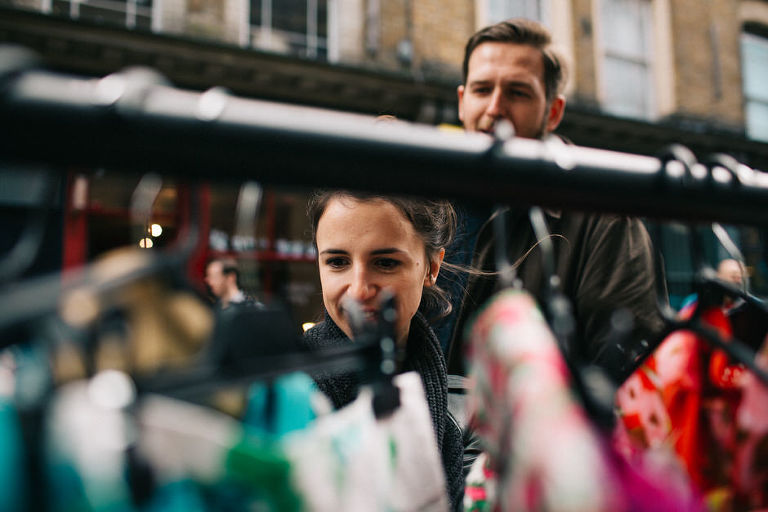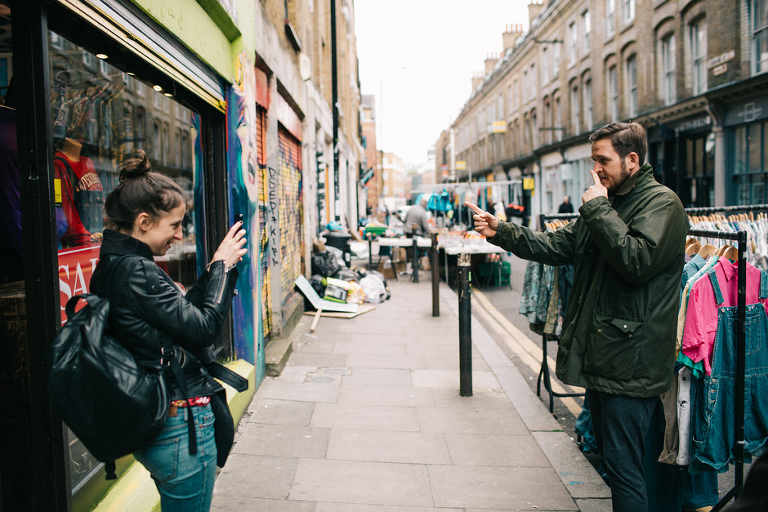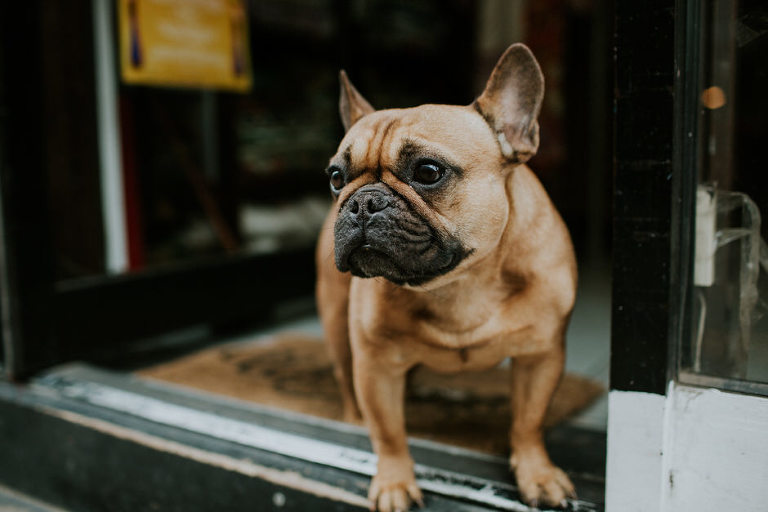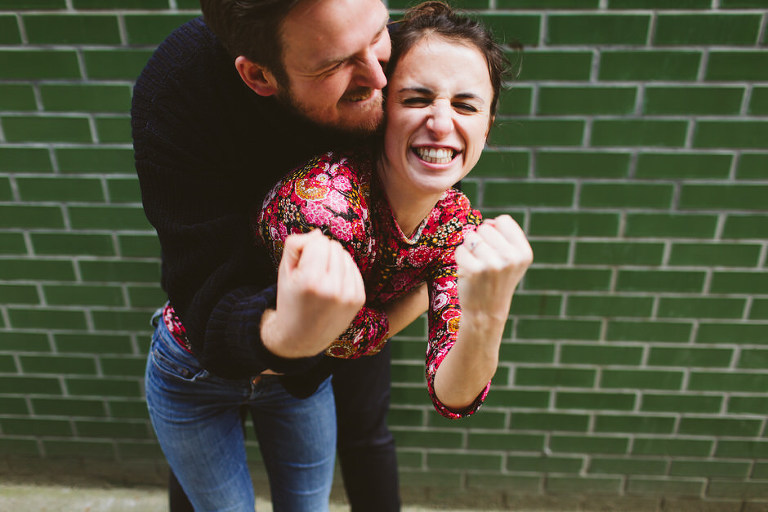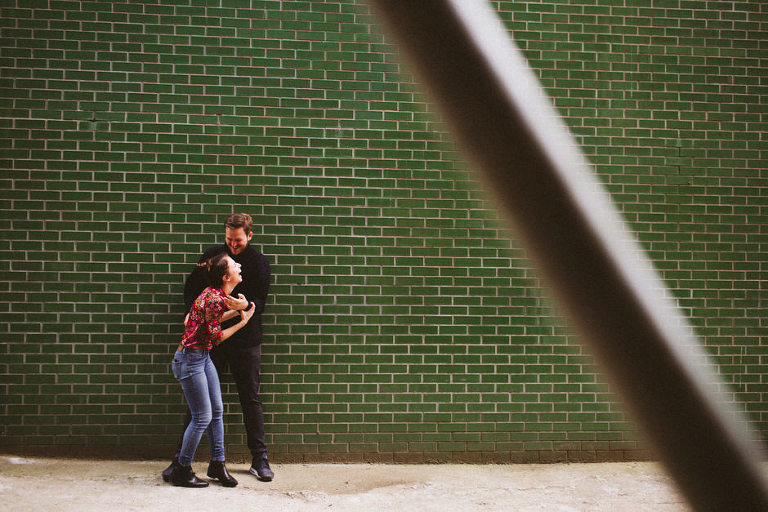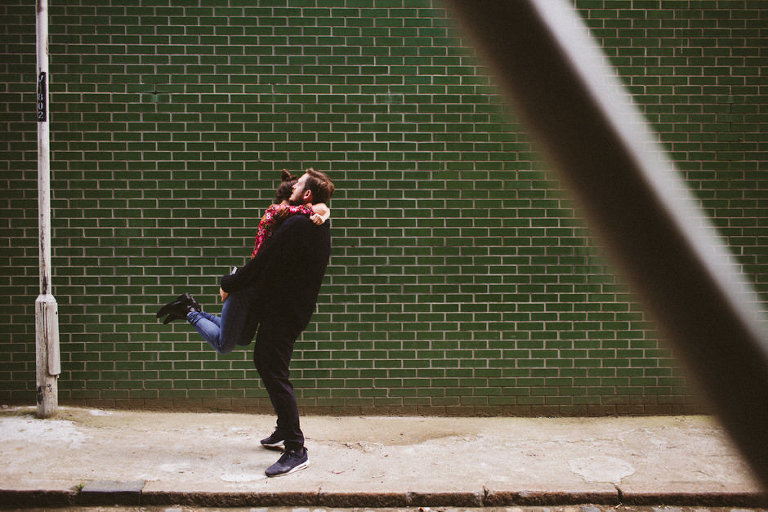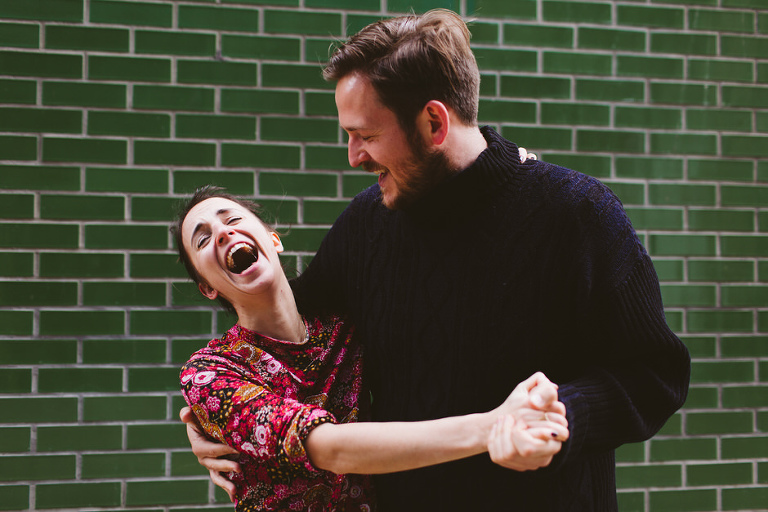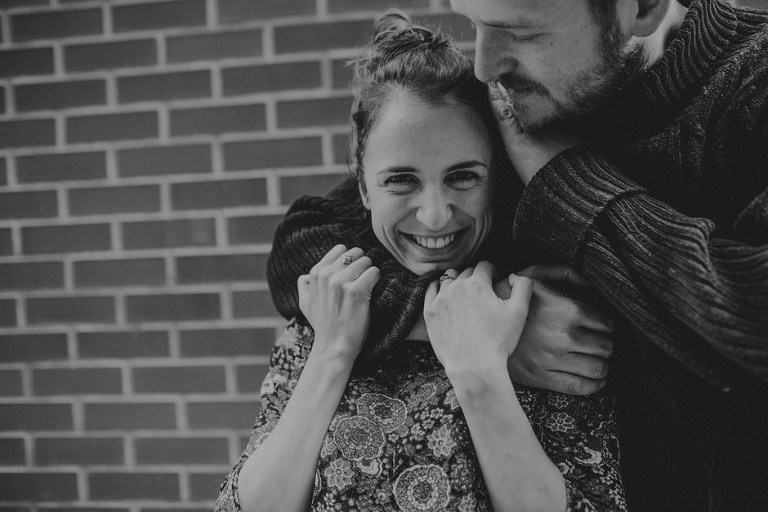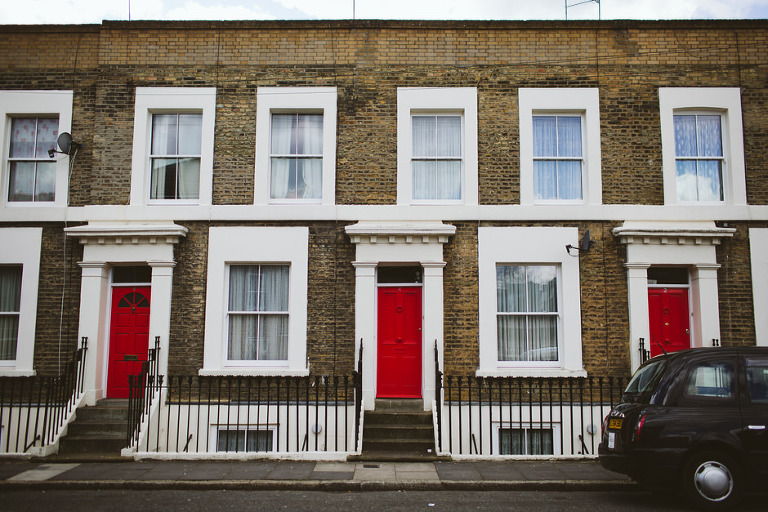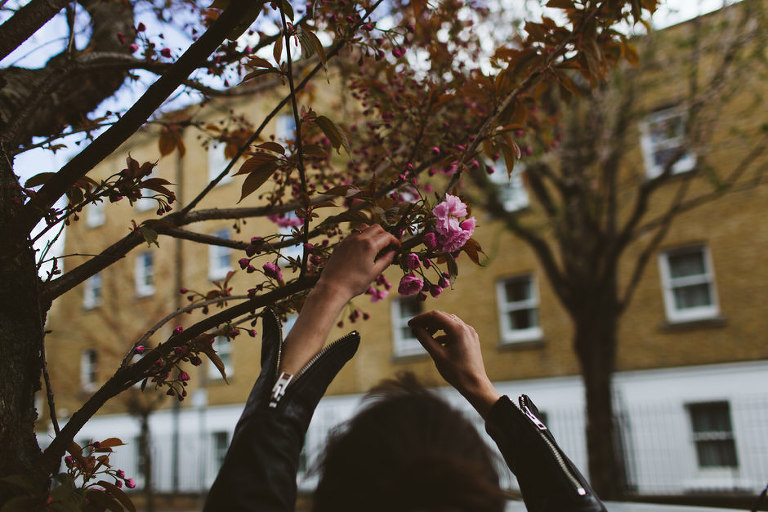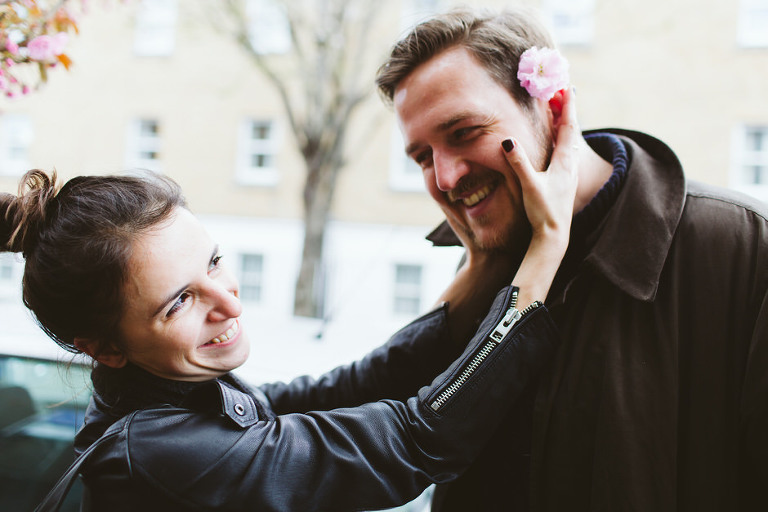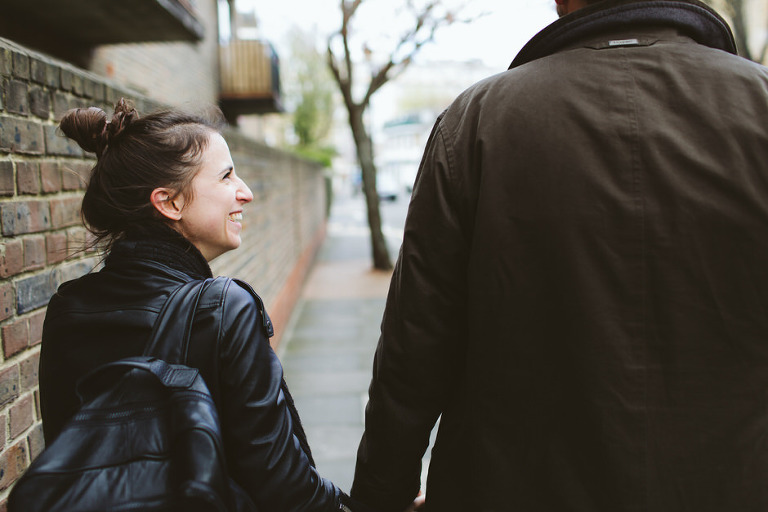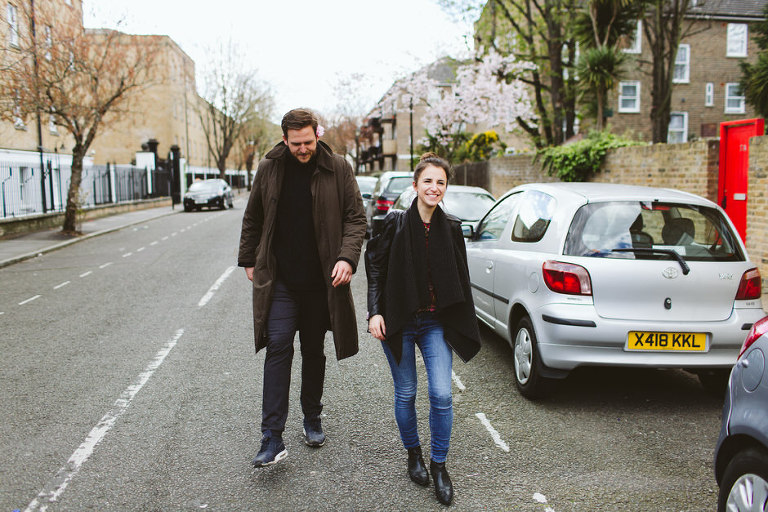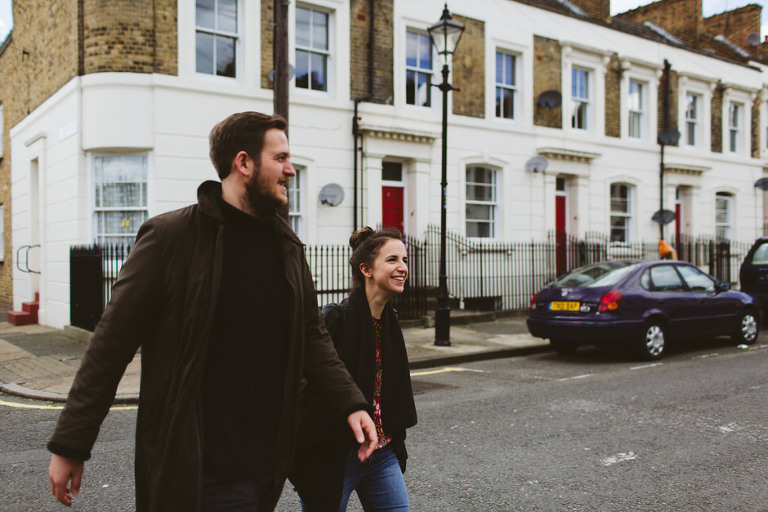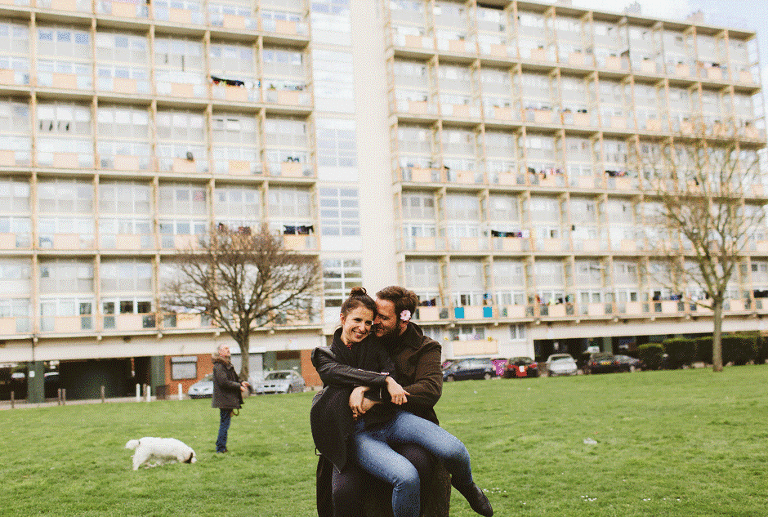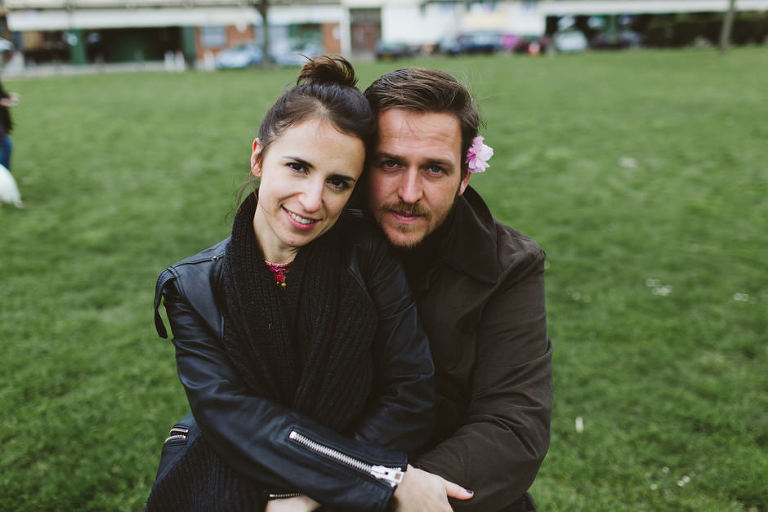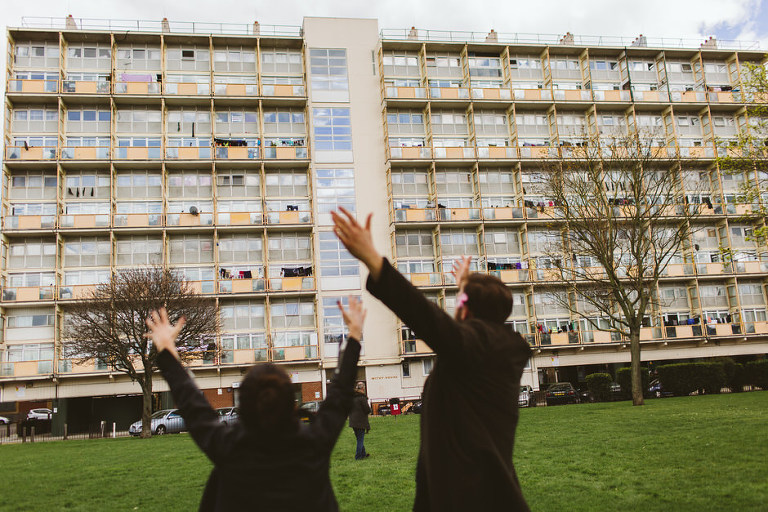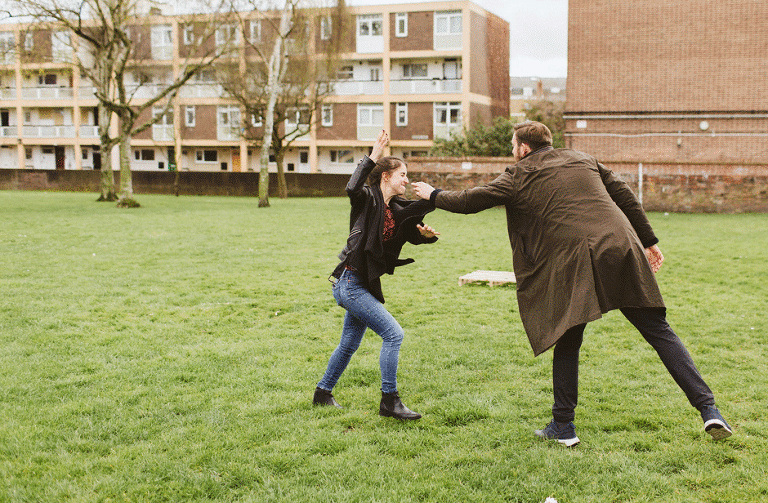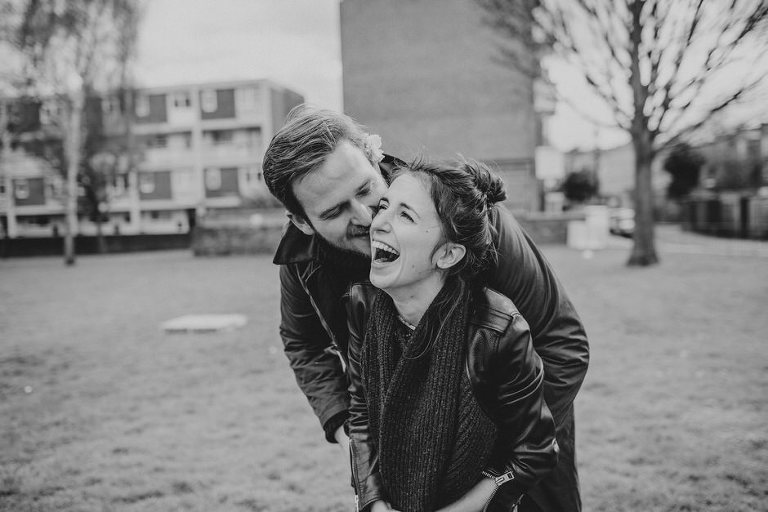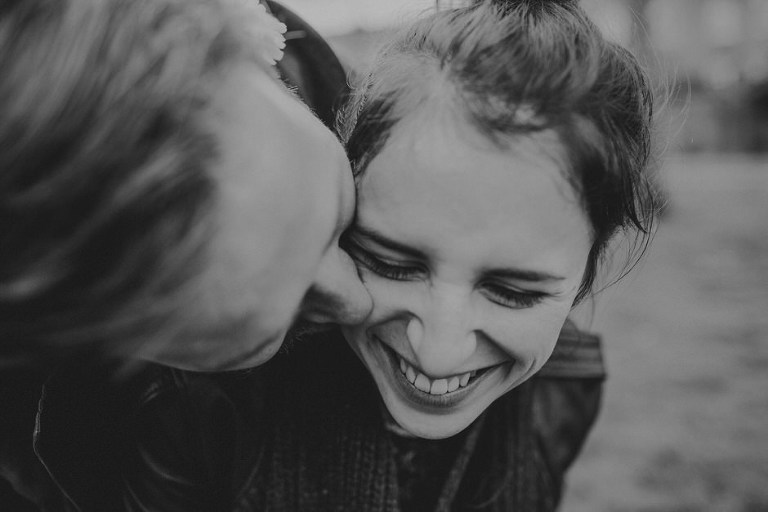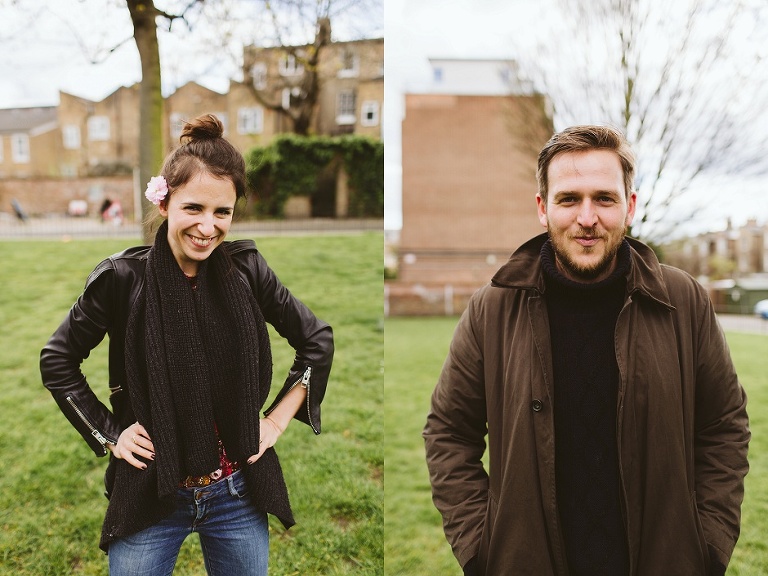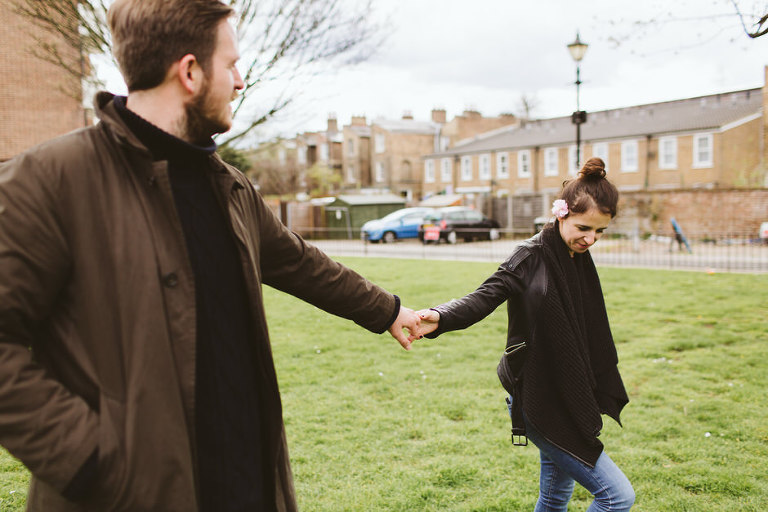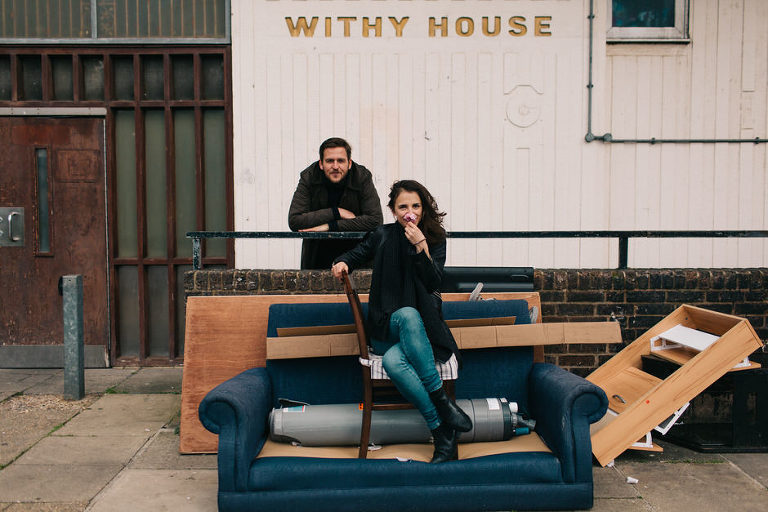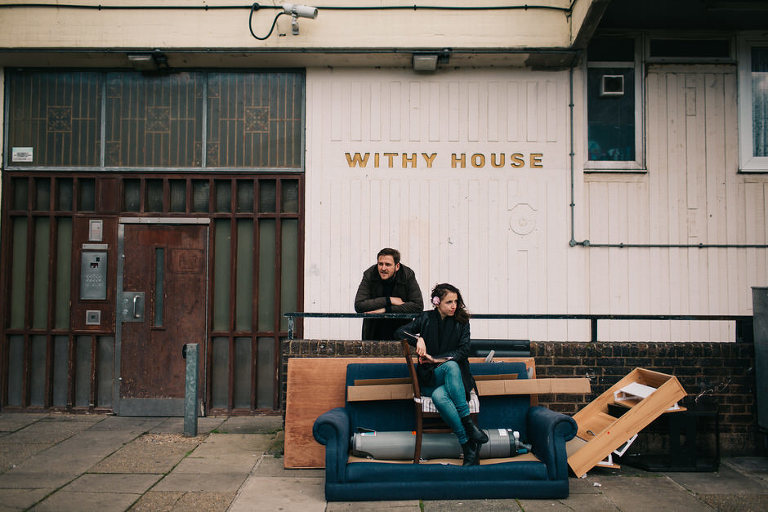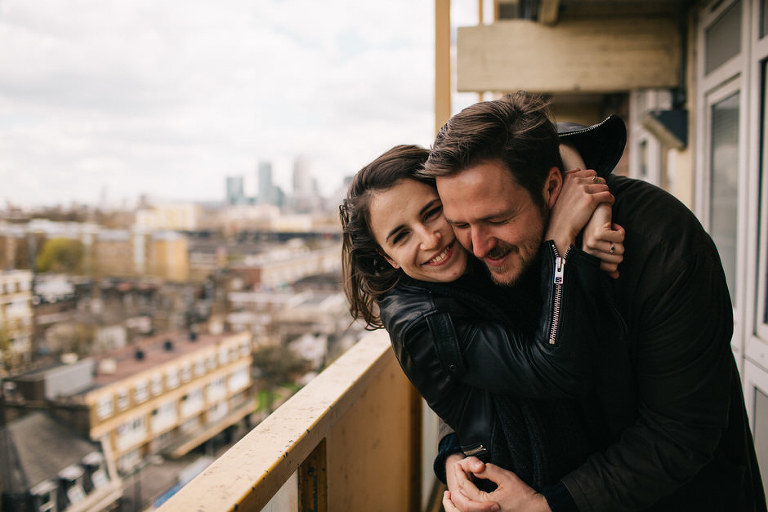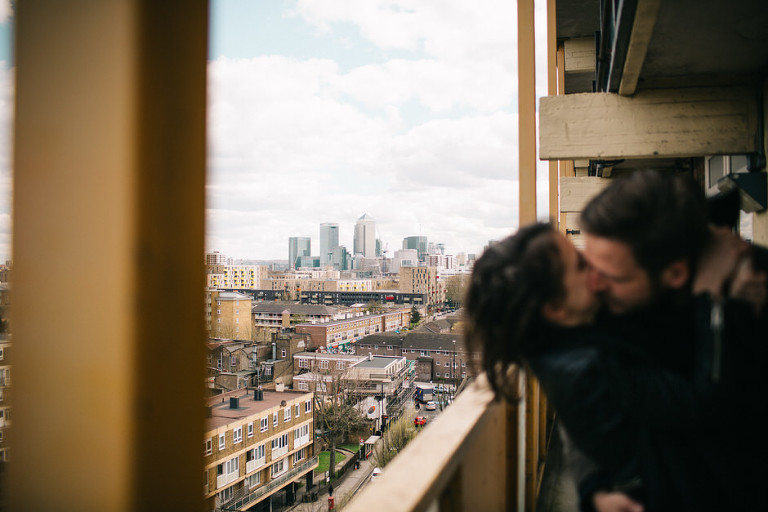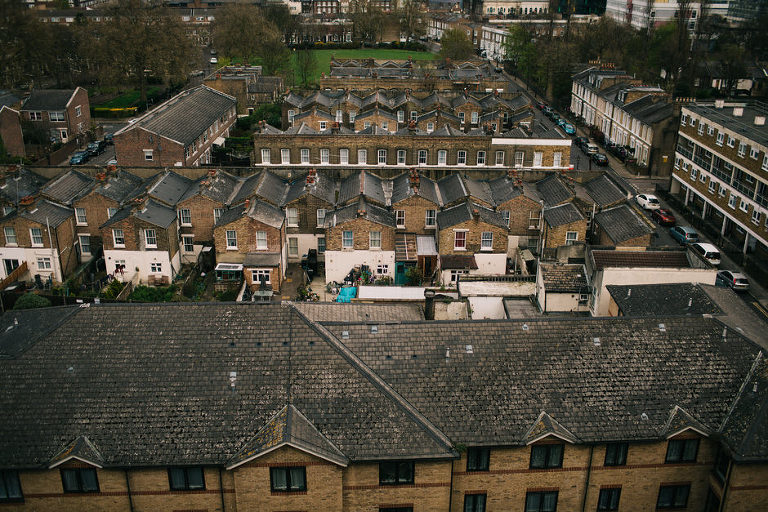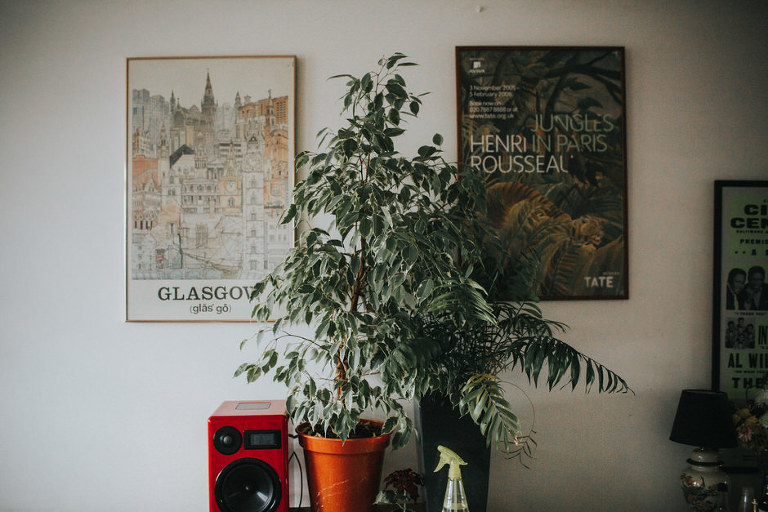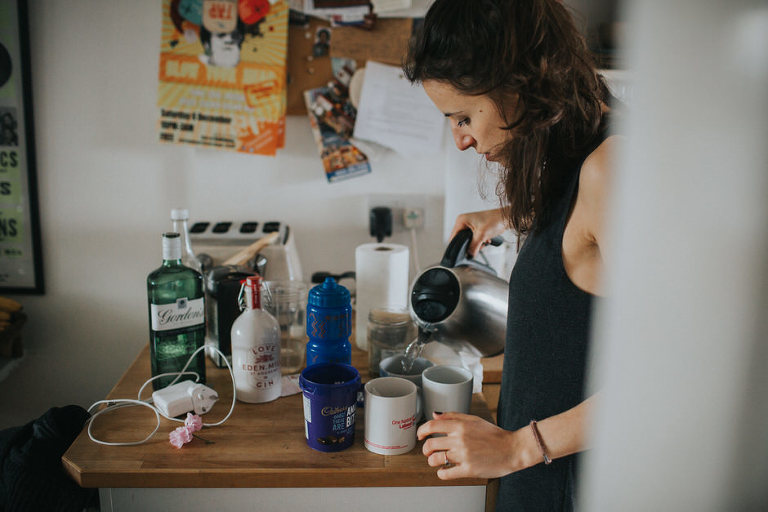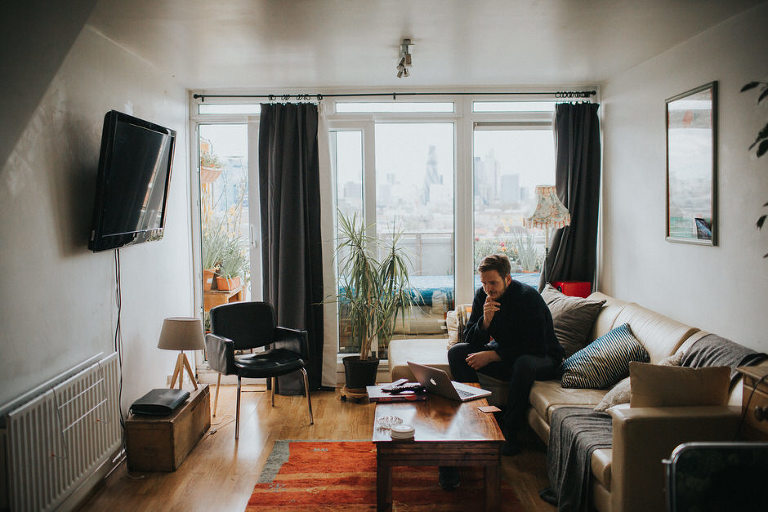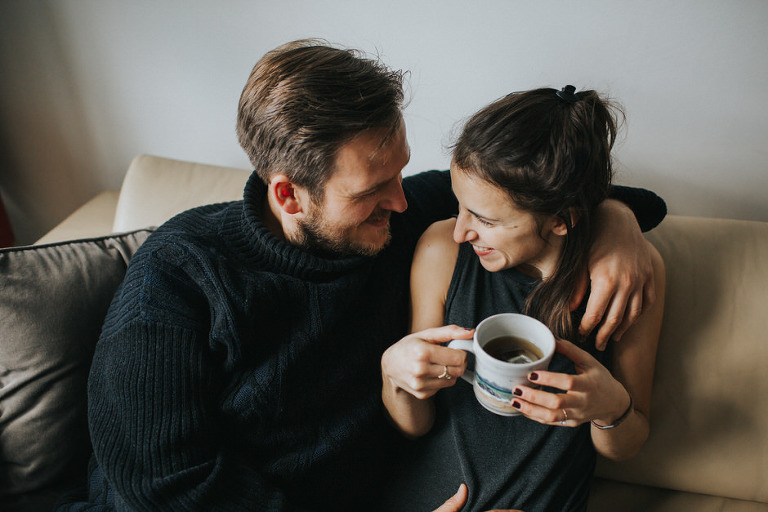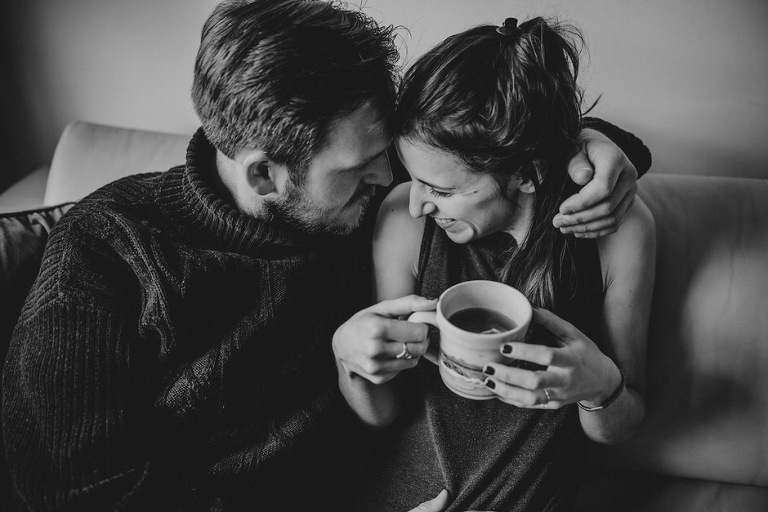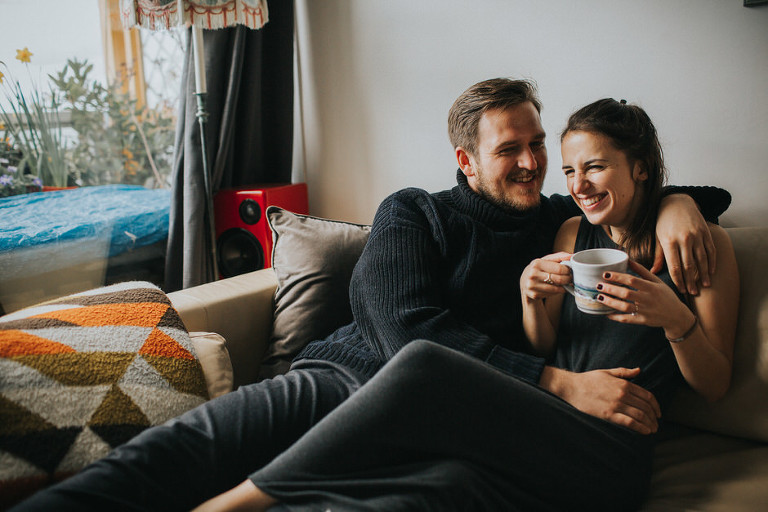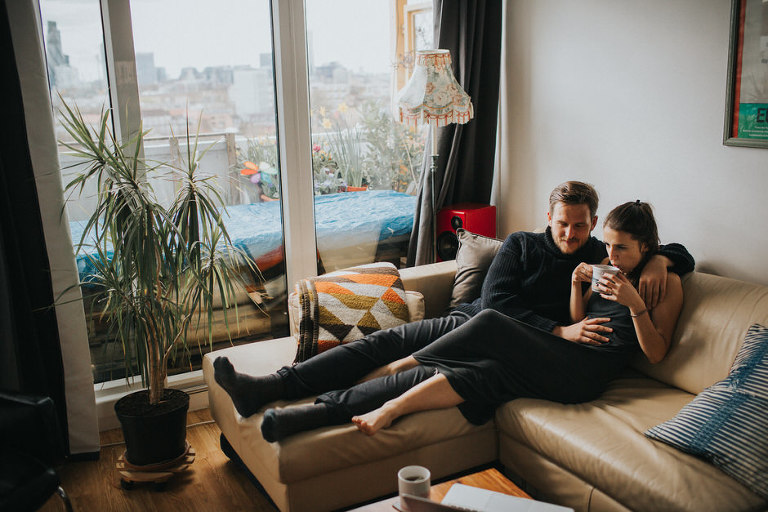 Thank you for viewing this London Engagement Photography gallery! Rachel Kaye Photography is a Chicago / West Michigan based wedding and portrait photographer who loves a great destination wedding. Rachel Kaye specializes in off-beat natural light wedding photography. Rachel Kaye Photography provides the best wedding photography services for the coolest kind of couples. Those who want to tell their love story in a natural, documentary style with amazing service. Rachel Kaye Photography tells unique stories through gorgeous natural looking photographs and fun, quirky, animated GIF's.
For more information on how to tell your wedding day story or engagement/love story please contact Rachel Kaye
Love and Light, Rachel Kaye