Michigan Apple Orchard Wedding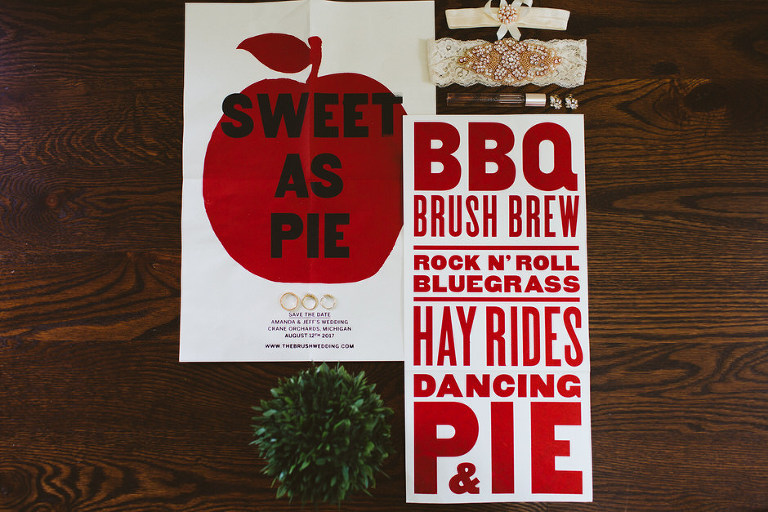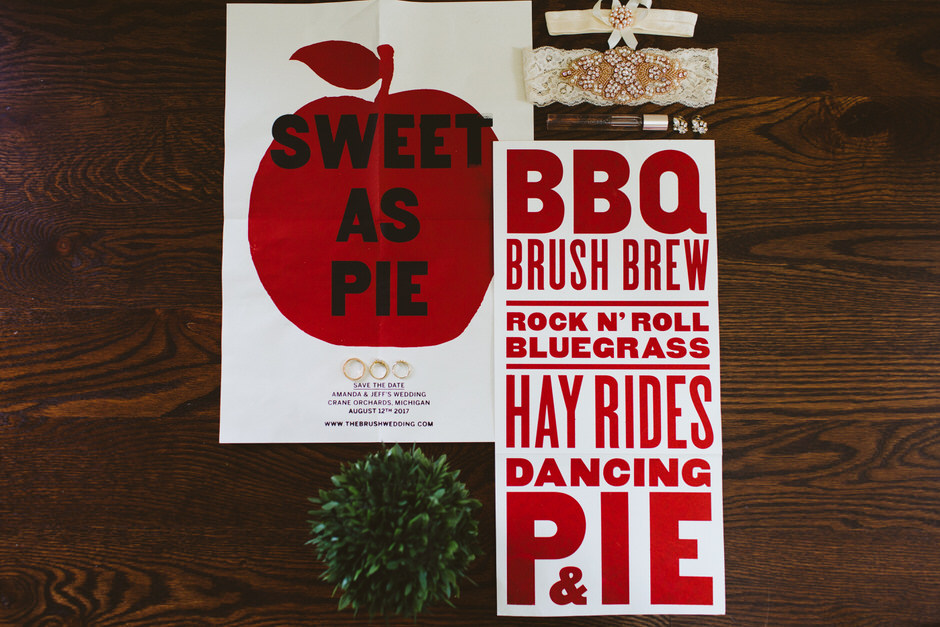 OK This is a REAL. GOOD. ONE. HERE.
I have been putting off blogging it for 2 reasons. ONE: I have a lot of weddings to edit and I don't want to hold back from delivering them, but I am completely caught up to where I need to be for my deadlines. TWO: I feel like blogging this one gives it some sort of finality, like my part of this day, is done and it to be honest, it makes me a little sad! I enjoyed every second of Amanda and Jeff's Michigan apple orchard wedding. Highlights, of course, were just hanging with Amanda and Jeff, but also their family and friends. Wholy cow guys. CREW GOALS. Some of the nicest most thoughtful people on the planet in this group. My other favorite parts were getting to hang w/ my rad second shooter Christian, and finally getting to meet some vendor Hero's I have been admiring for YEARS, Jamie Kirby (Heyday Lab) and Kaci Lee (Damsel Floral), you two are amazing. SERIOUSLY. Hire them.
Welp, I am just getting sappy thinking about how amazing this day was. So I will leave it to Amanda and Jeff to tell you more.
How You Met // The Beginning:
Our wedding day was on the 7 year anniversary of the weekend we met, which happened to be at a music festival in San Francisco. We were volunteering in the wine tent (already a good start because from day one, we knew we had the love of live music, wine and free festival tickets in common). Each of us were covering for friends who couldn't make their shift, which basically means that fate brought us together. 🙂 Since that first serendipitous festival weekend, our love has grown and brought us through many adventures, including living in San Francisco, Berlin and now Amsterdam (which is our current home and a place very near and dear to our hearts). Although we've lived and traveled to many places, both of us have Midwest roots (Michigan & Ohio) so it was important for us to get married close to home and our families.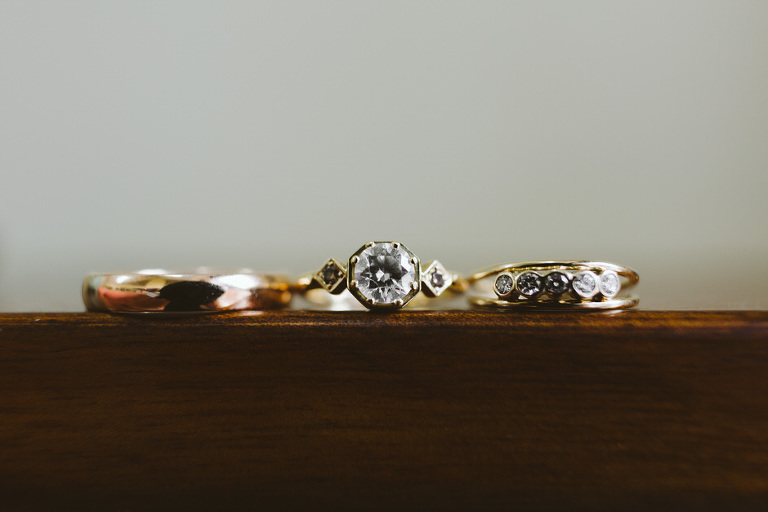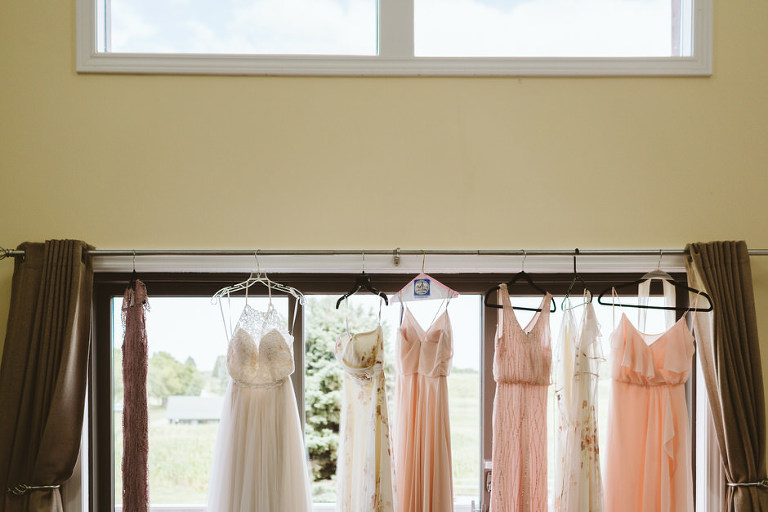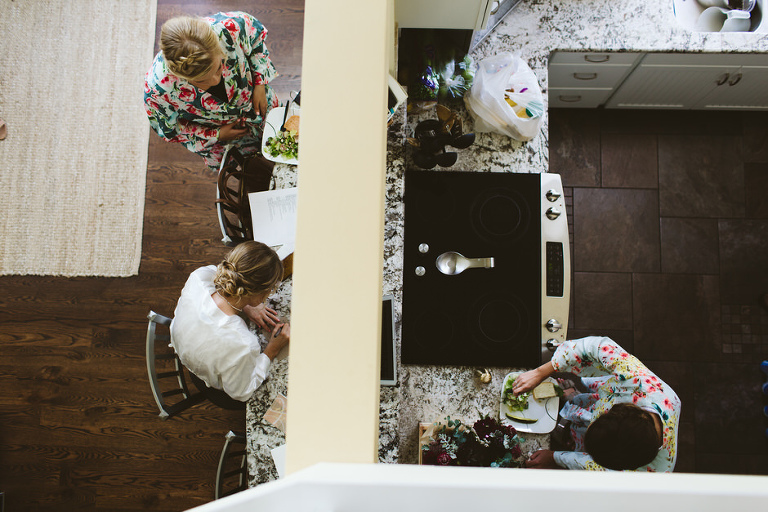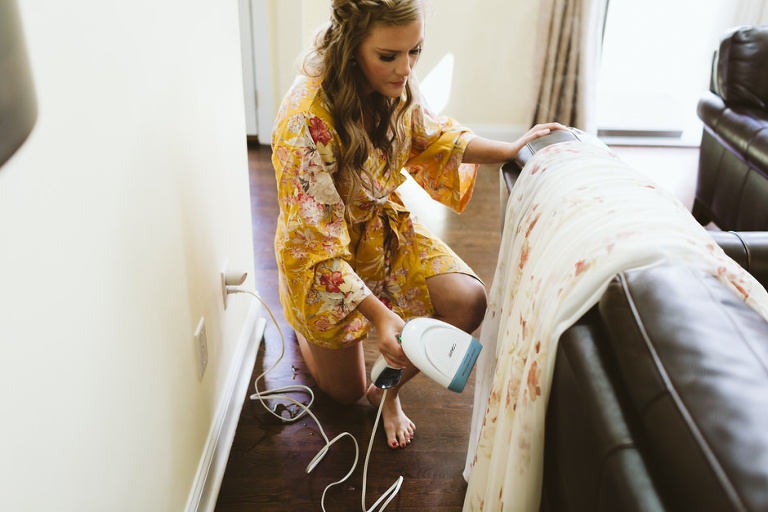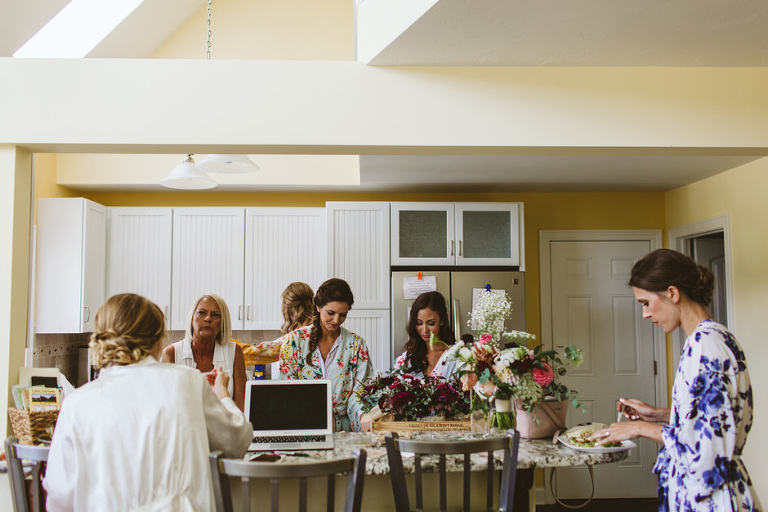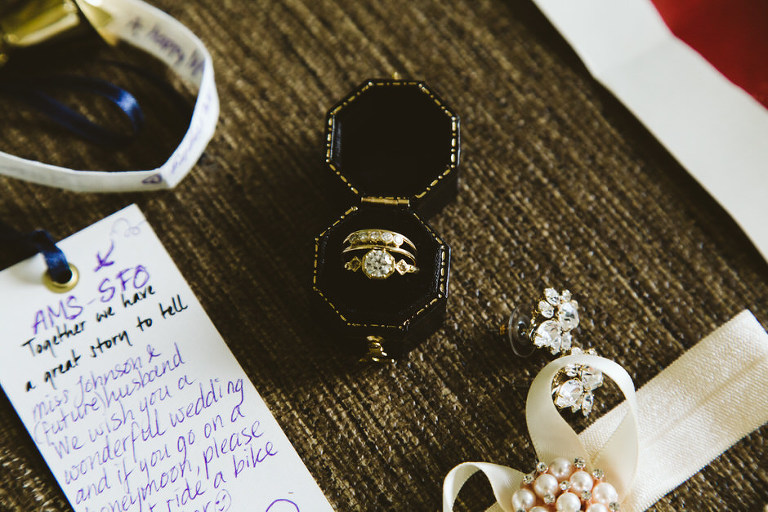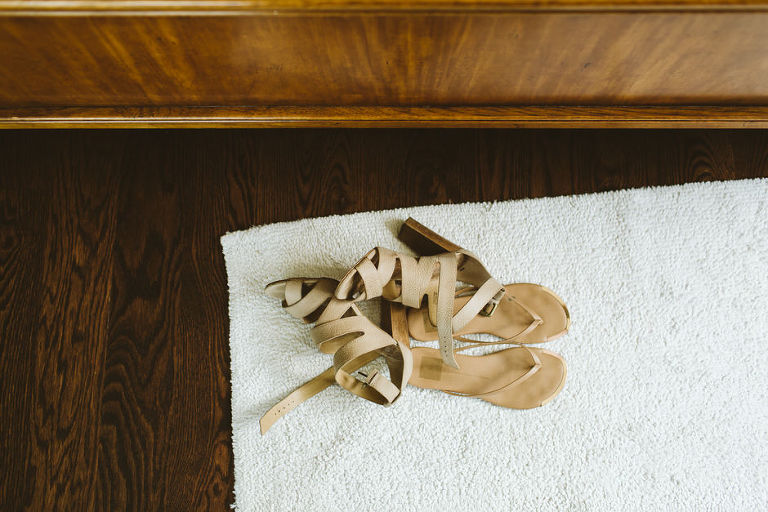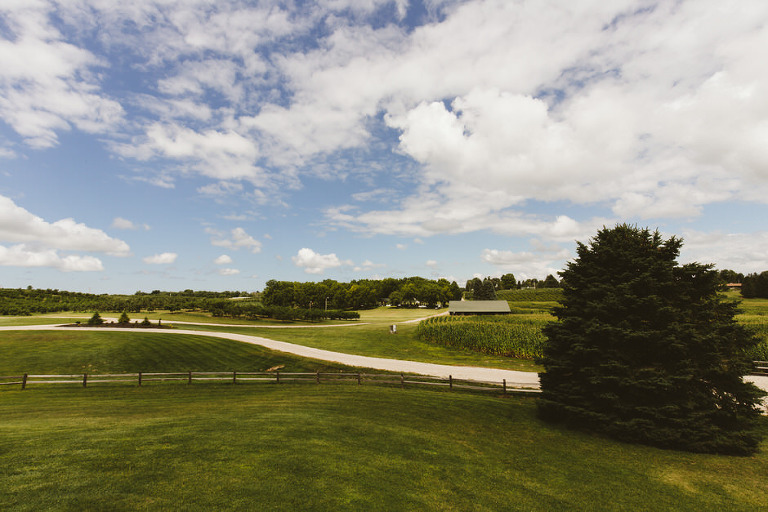 Location // Venue:
We got hitched and celebrated with BBQ, live music (including a surprise DJ set), homebrew, and pie at Crane's Orchards in Fennville, MI. We really wanted a relaxed, outdoor venue and Crane's was perfect. Amanda used to go apple picking in their U-Pick orchards every fall growing up, but we had no idea they allowed weddings until we stumbled across one of Rachel's blog posts from a wedding a couple years ago. Once we found out that Crane's also has a vacation rental on the property, we were SOLD! We were wed underneath the walnut trees and celebrated in their wooden pavilions, and were lucky enough to serve their homemade pies, apple cider donuts, and hard cider as well!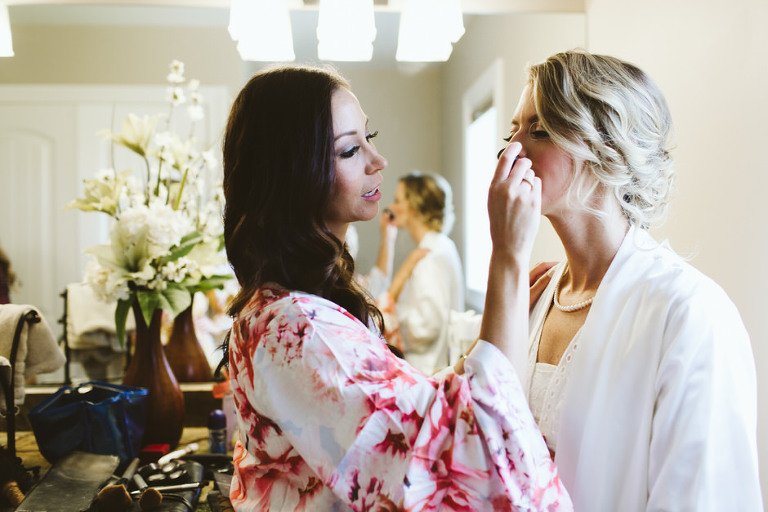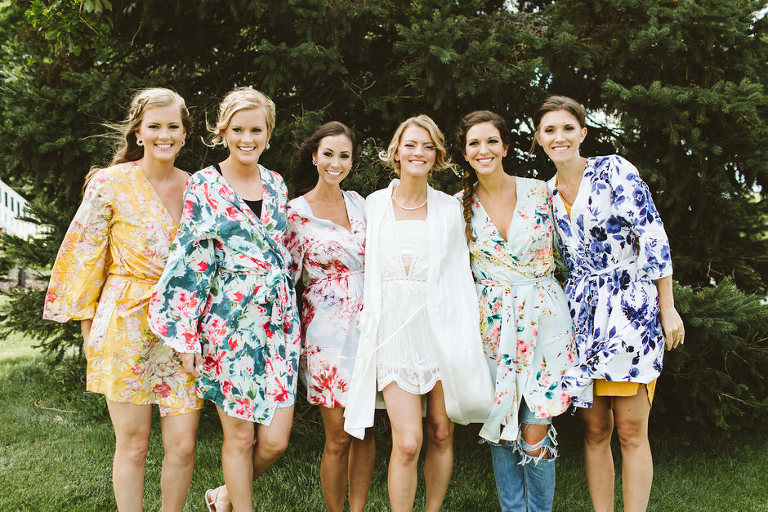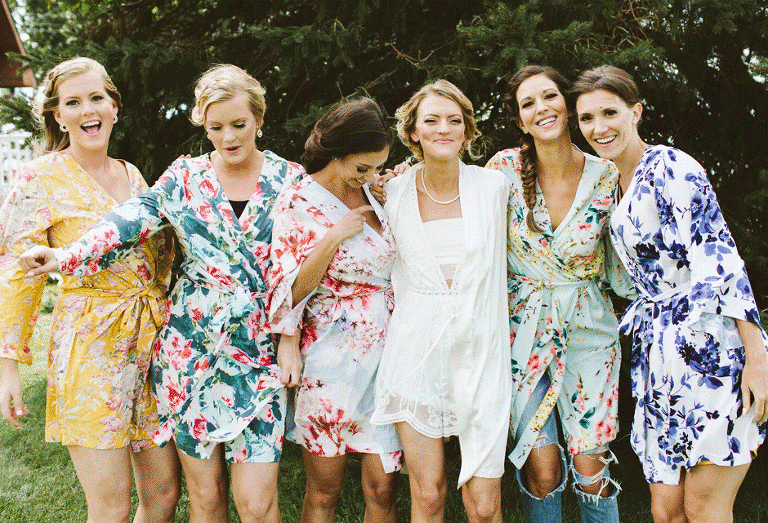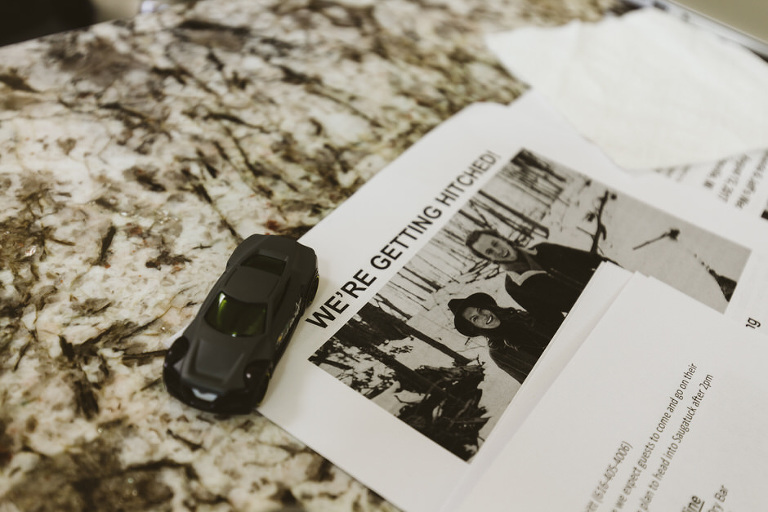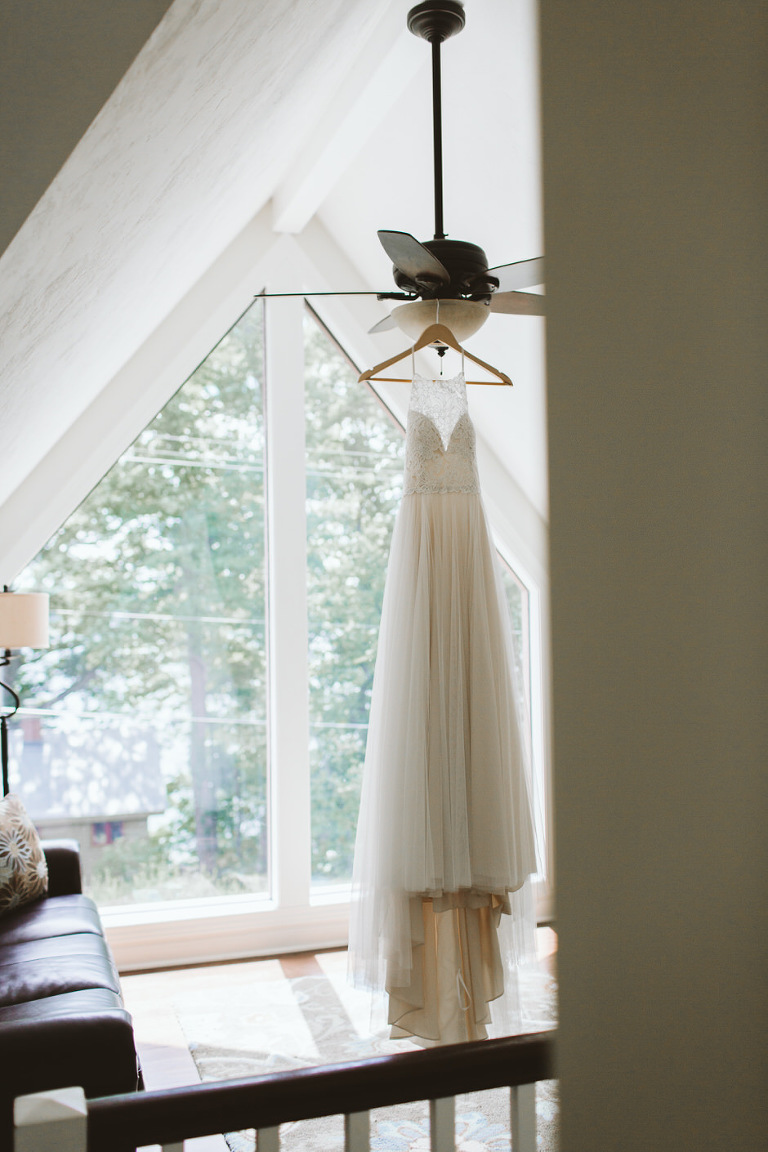 Amanda's Dress:
Because we live abroad, Amanda was on a mission to find and buy her wedding dress over the holidays (for sake of convenience and also so her favorite ladies could help her make a decision in person). Luckily, Spring Sweet (the absolute *sweetest* bridal boutique we visited) is based in her hometown of Holland, Michigan and she found her dream dress there. Not only was the dress her favorite, it was comfortable, fairly priced and we were able to support a local business (the best part!). The designer is Willowby by Watters.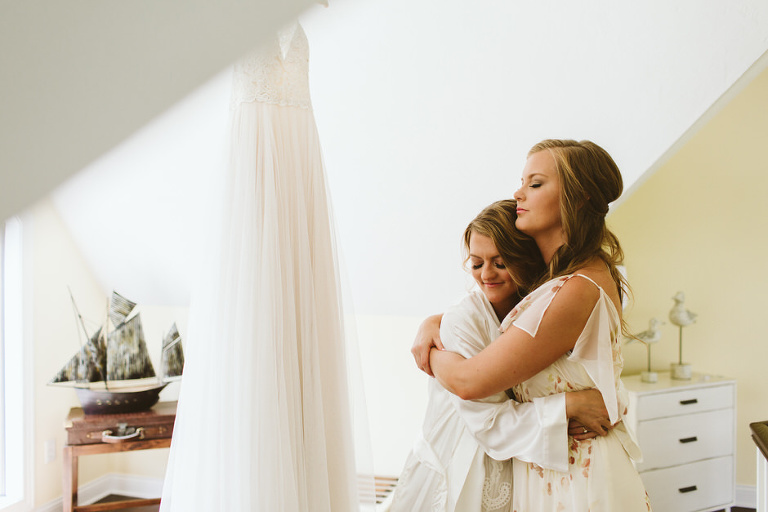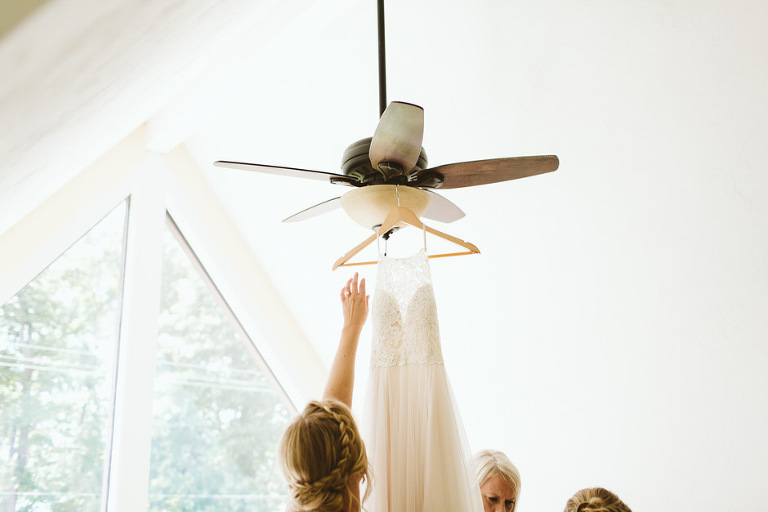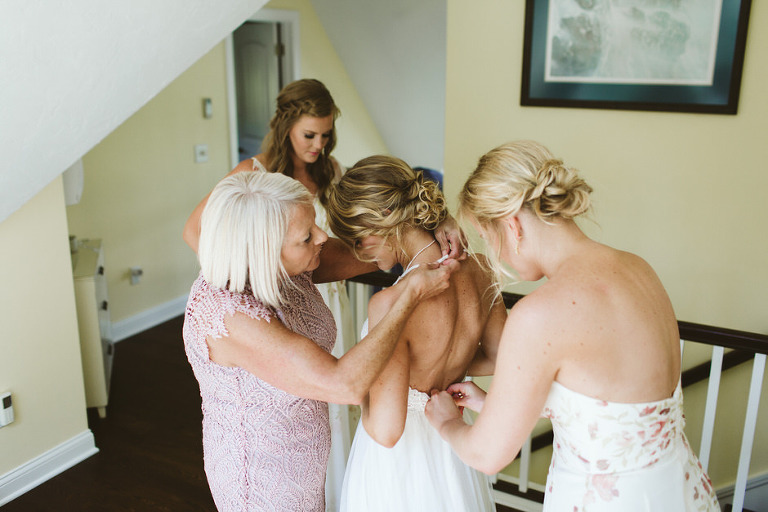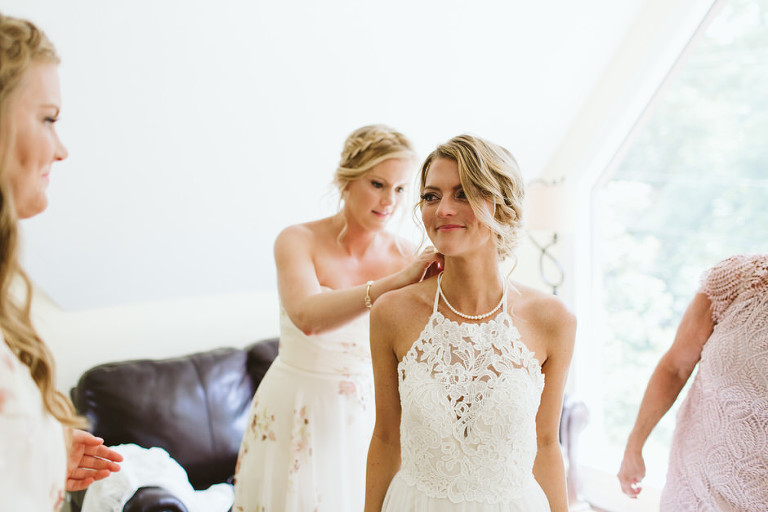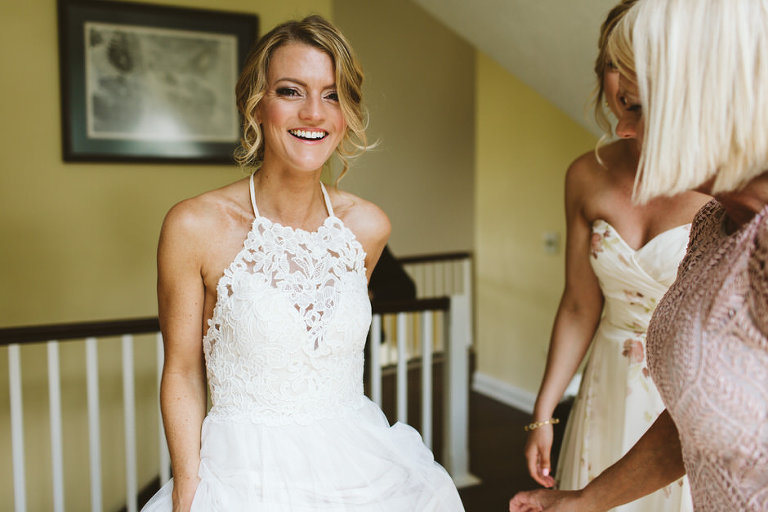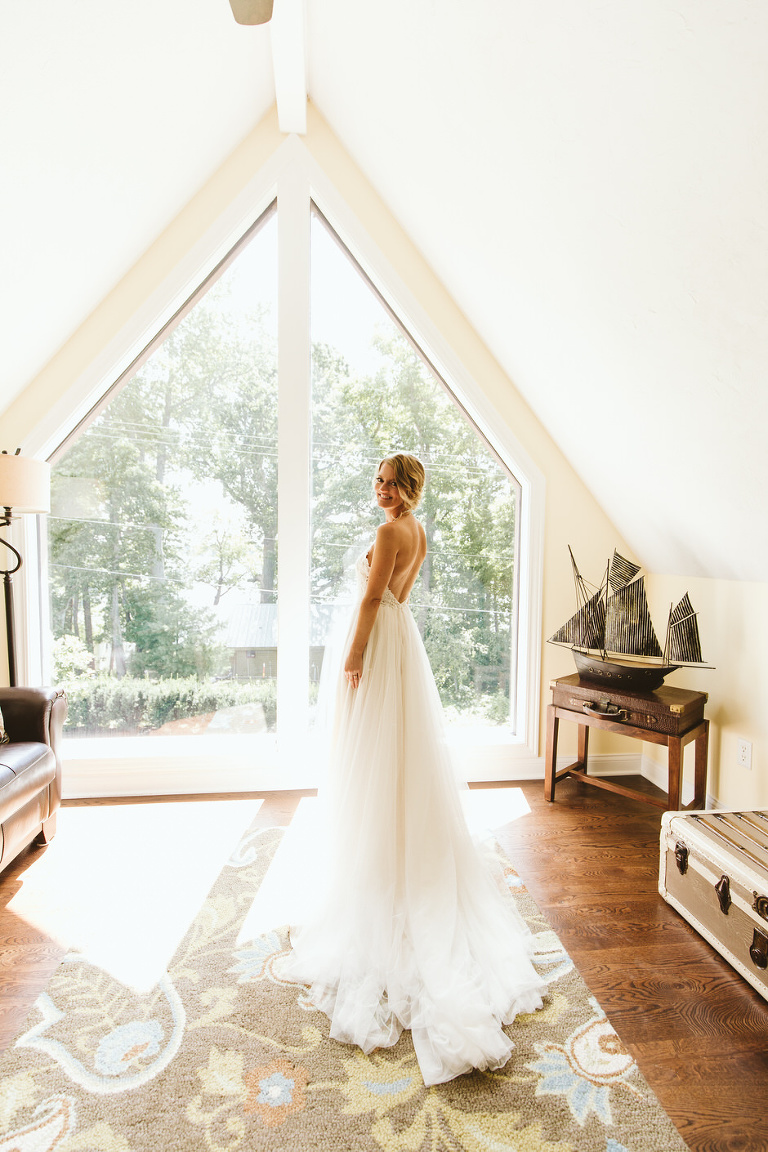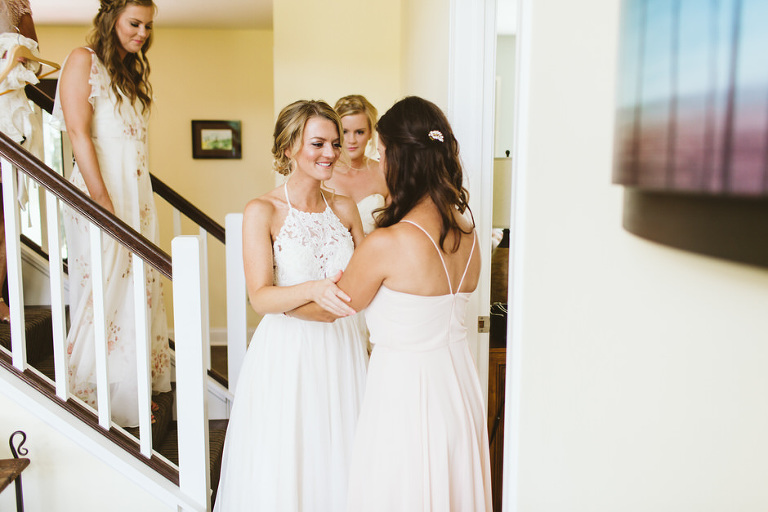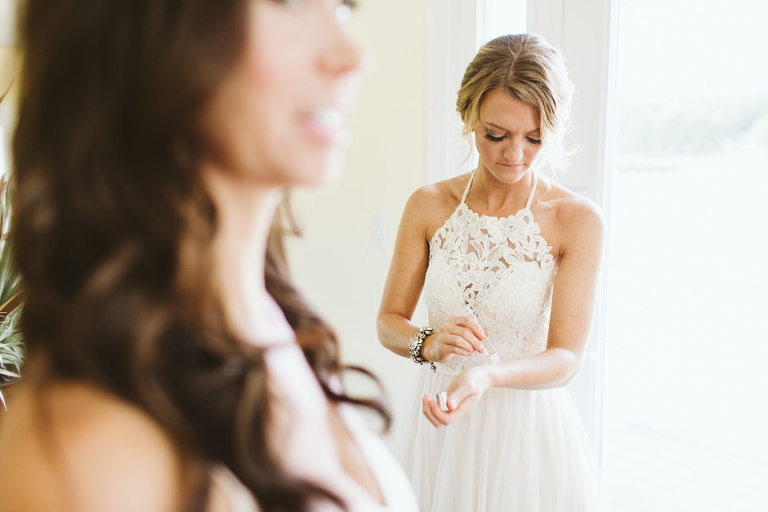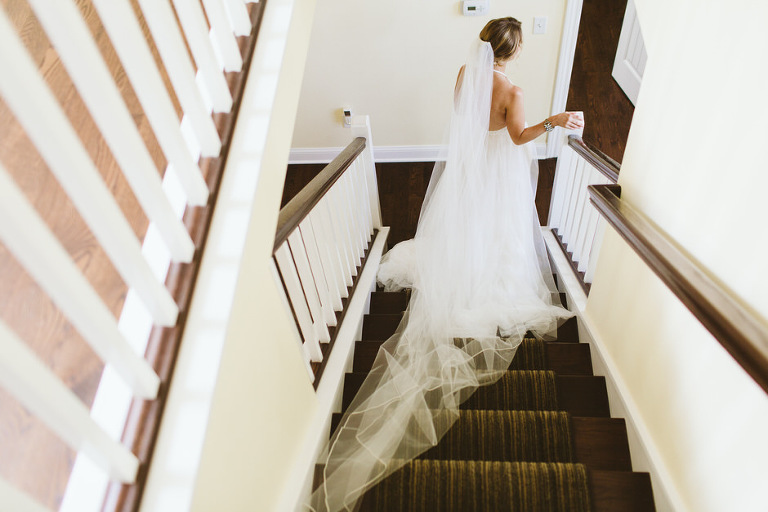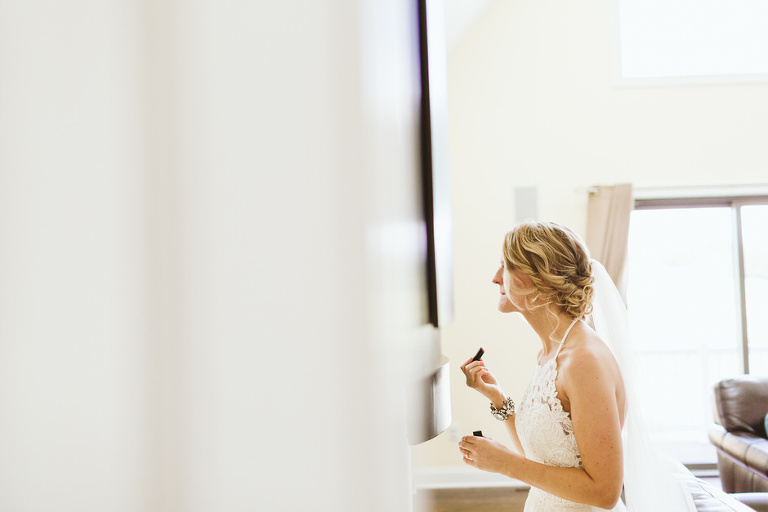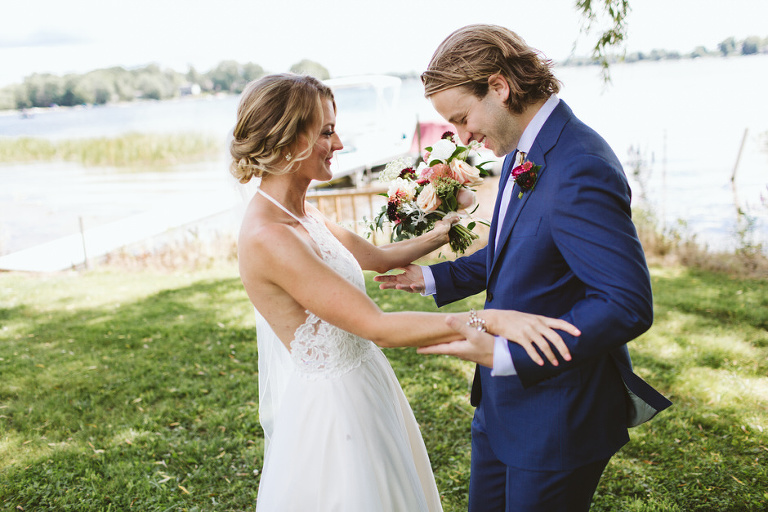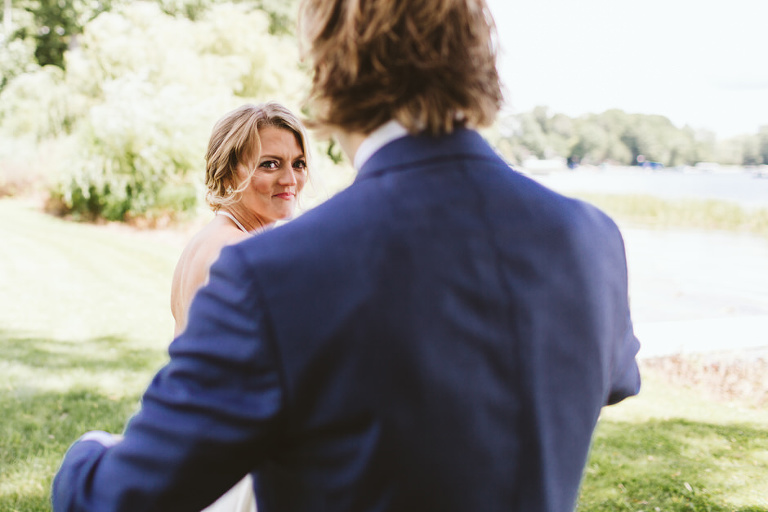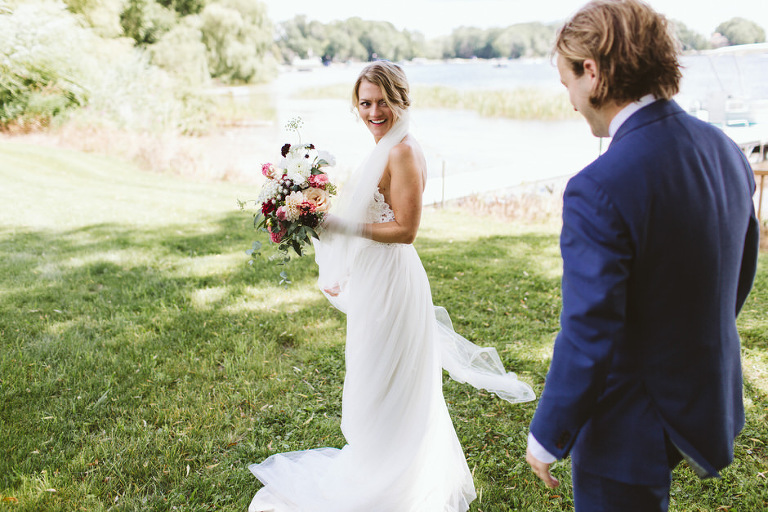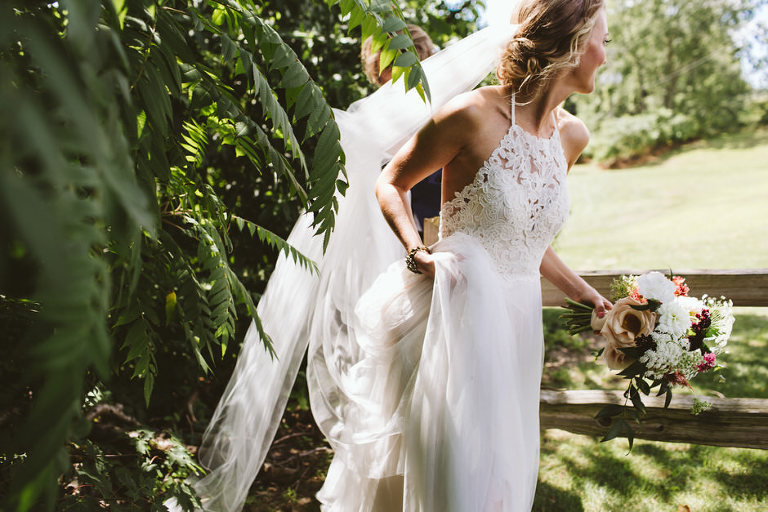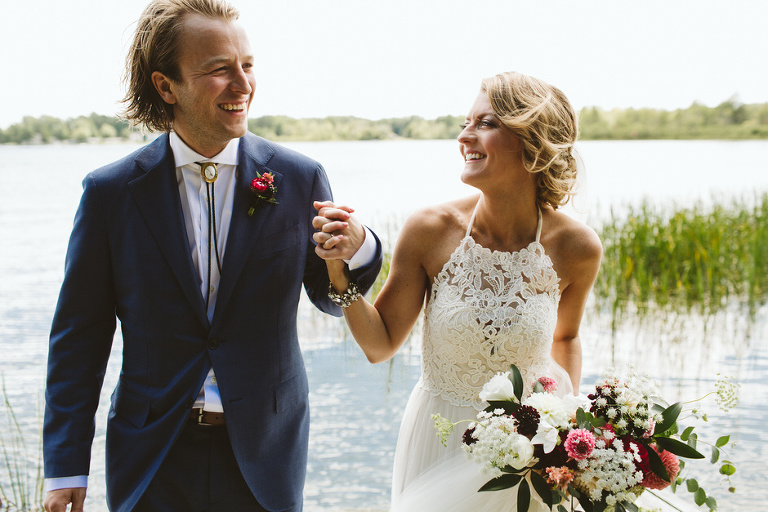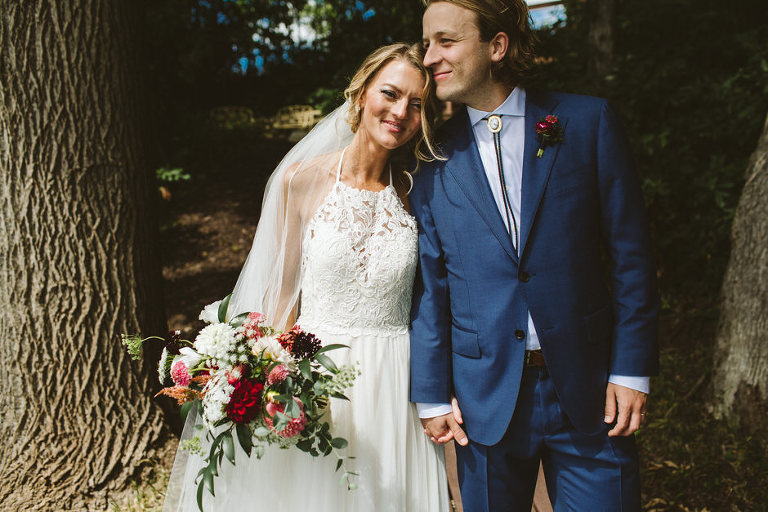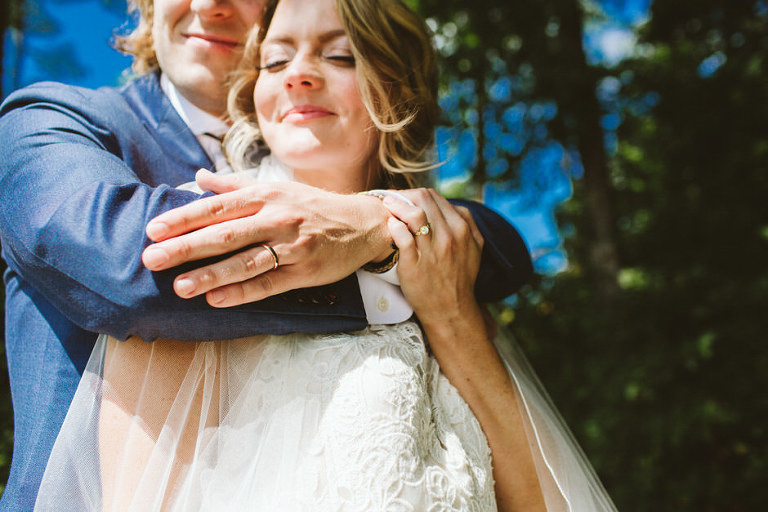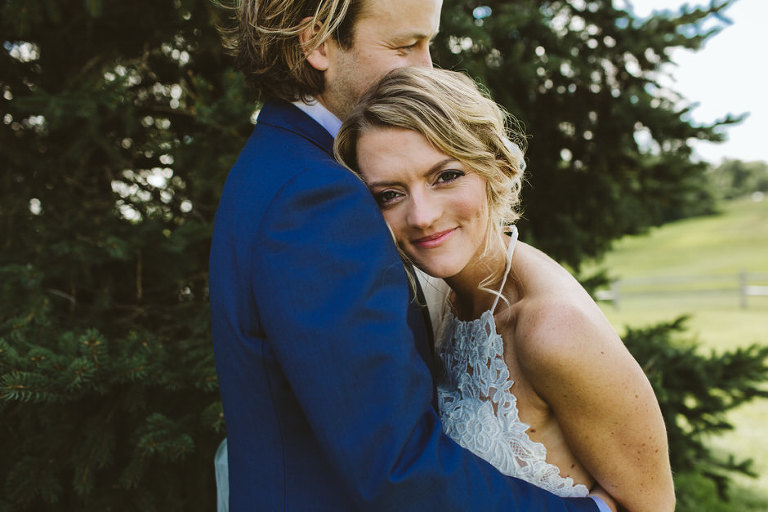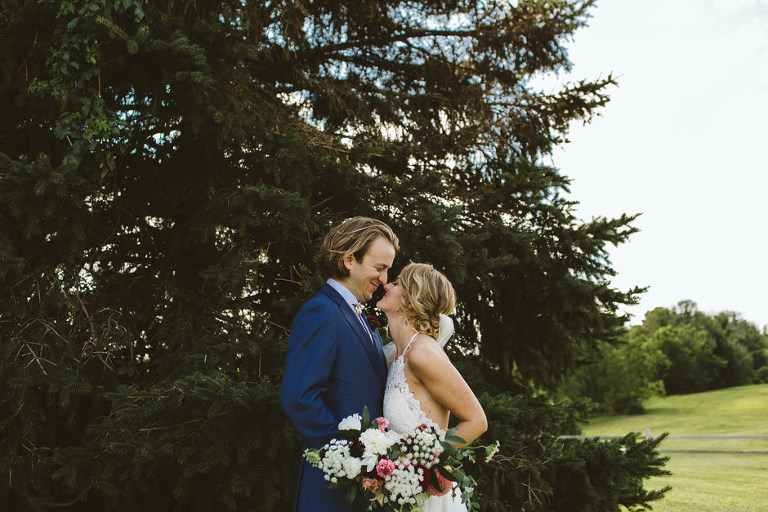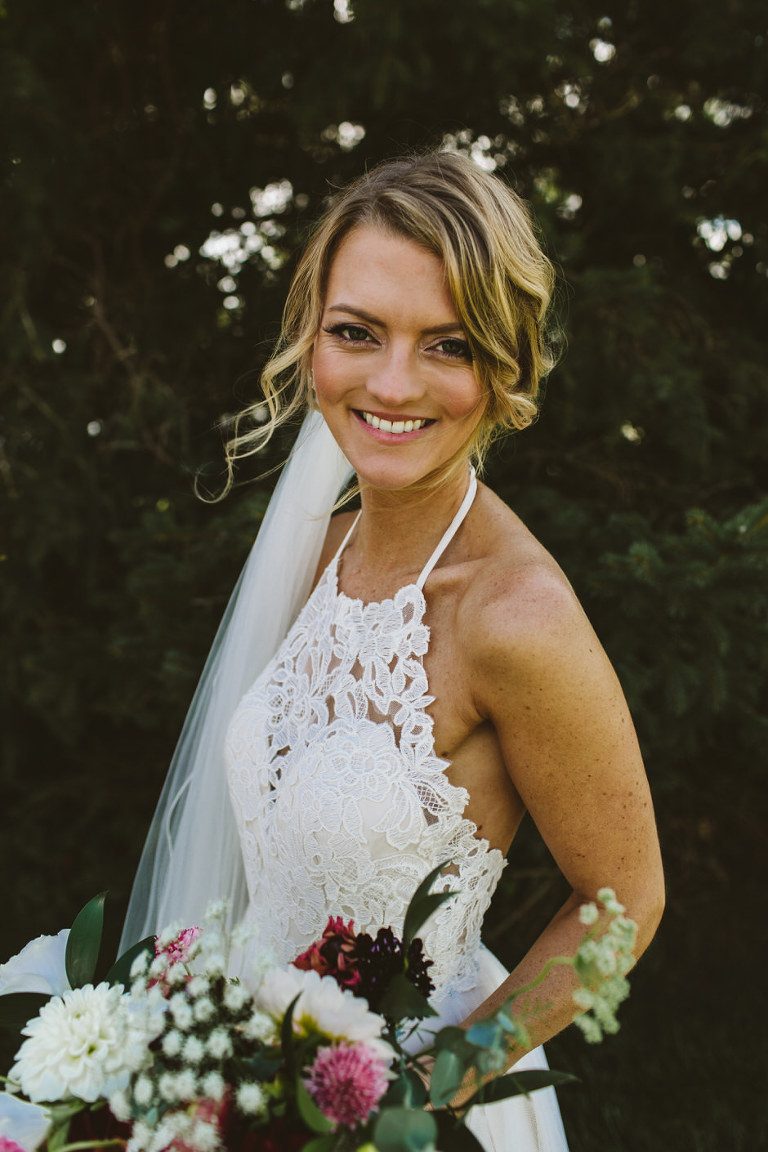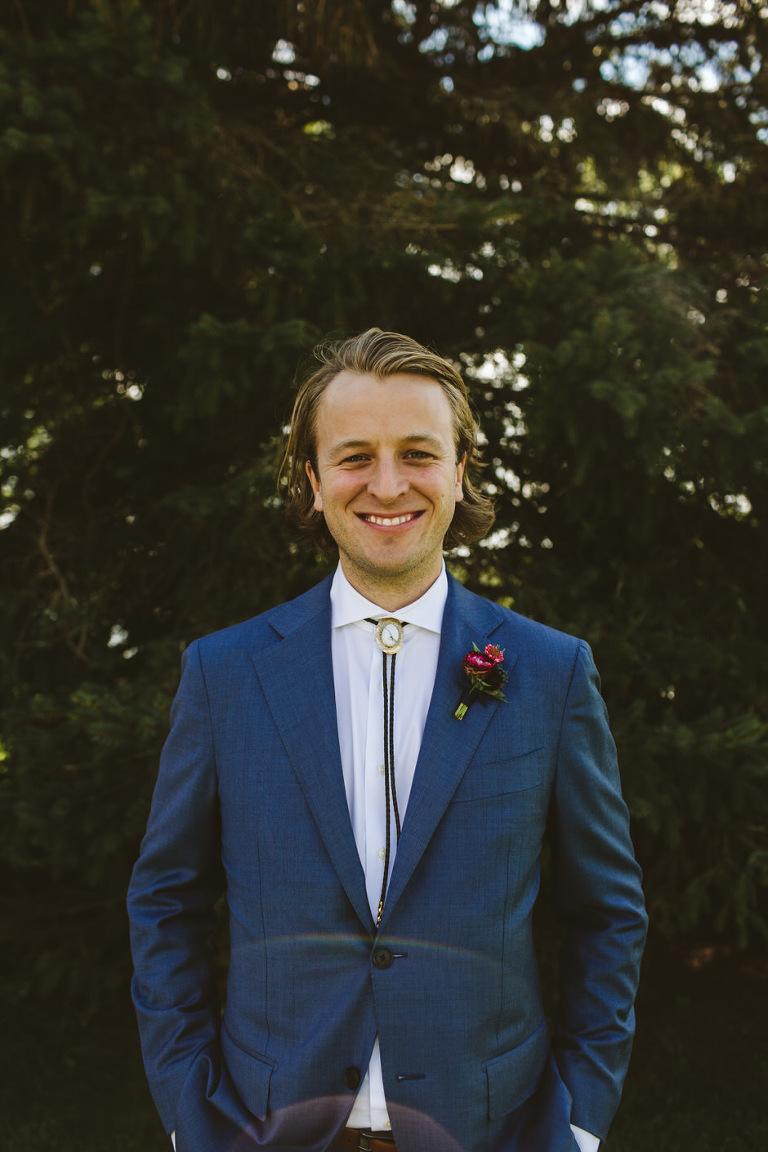 Jeff's Suit:
Jeff found his suit in Amsterdam at SuitSupply, and they were so helpful with helping him find the perfect style and fit. The main event was his bolo tie though. He found a vendor from Montana (CJ's Rocks & Gems) who specializes in handmade bolo ties and Jeff ordered them for himself and his groomsmen, which turned out to be a special gift for the guys.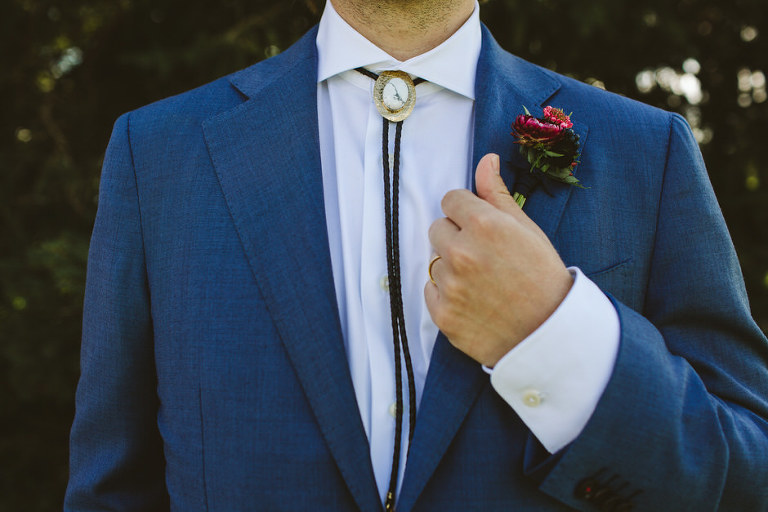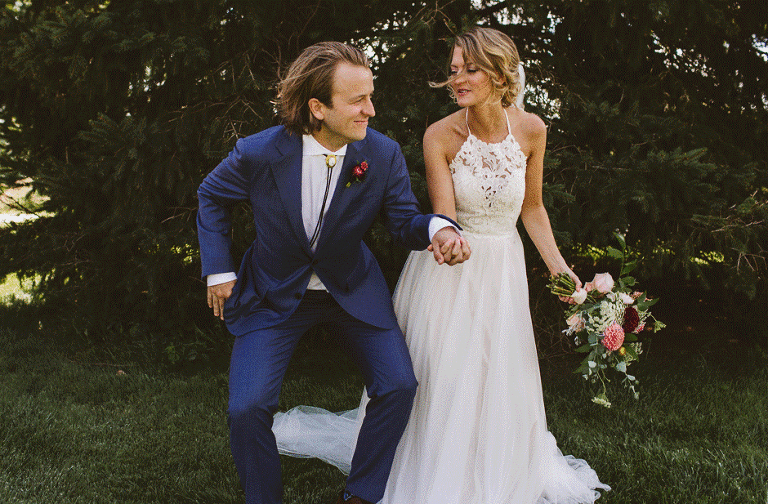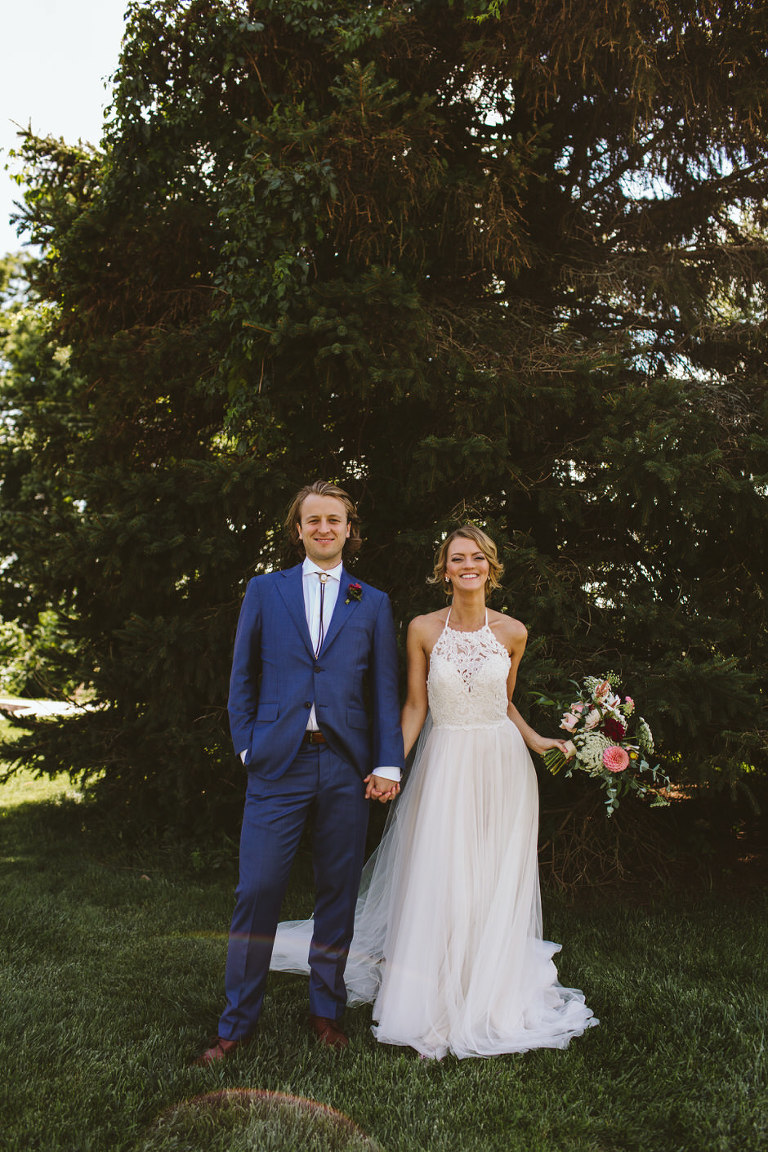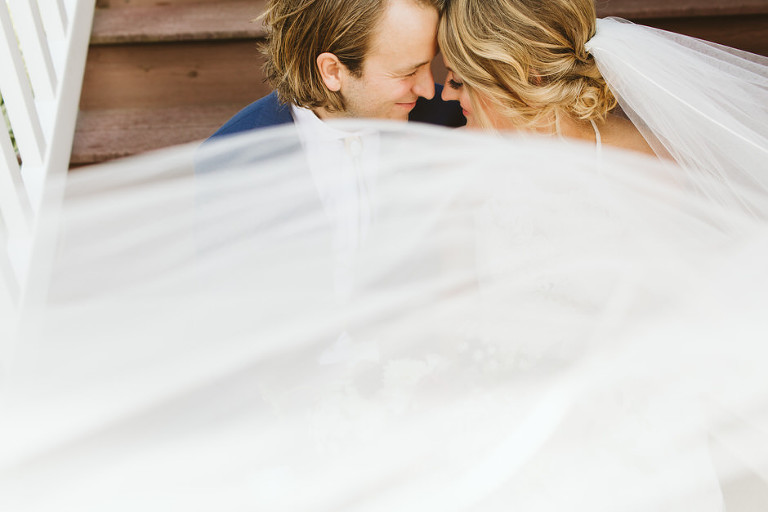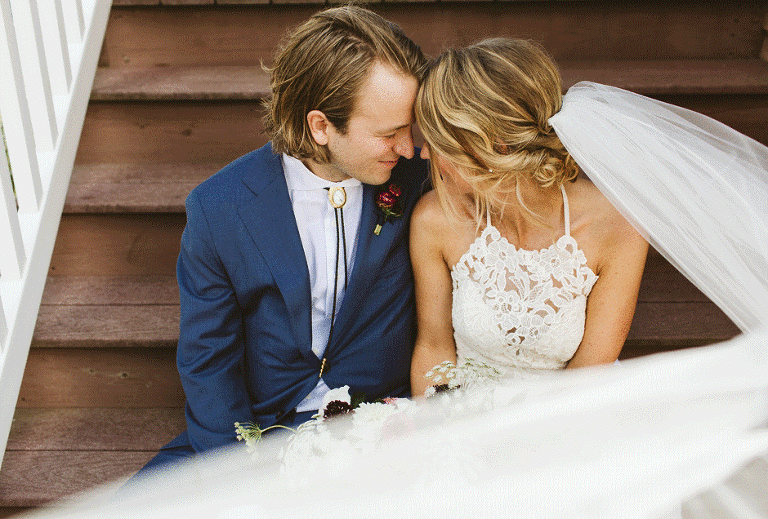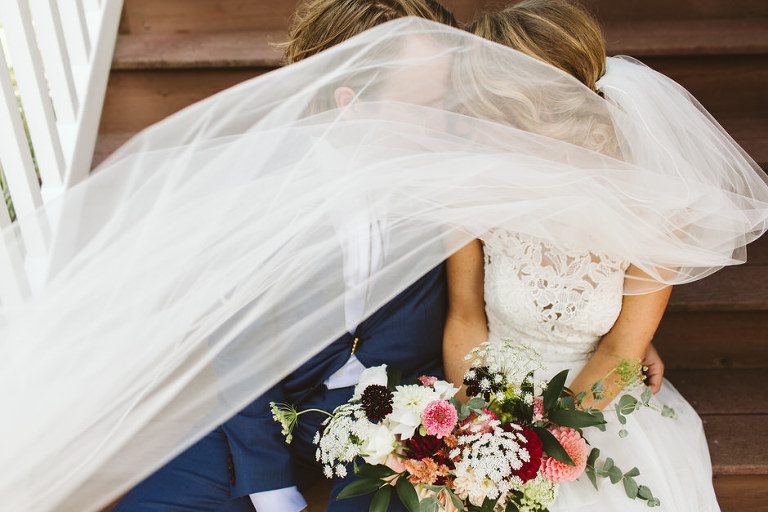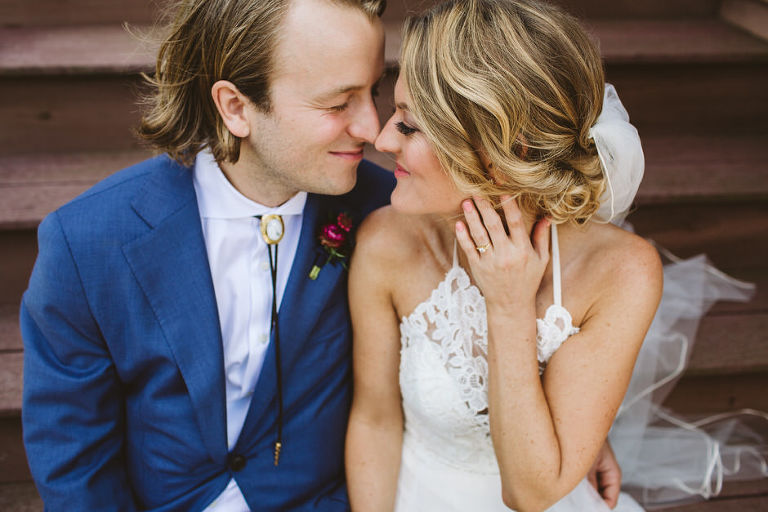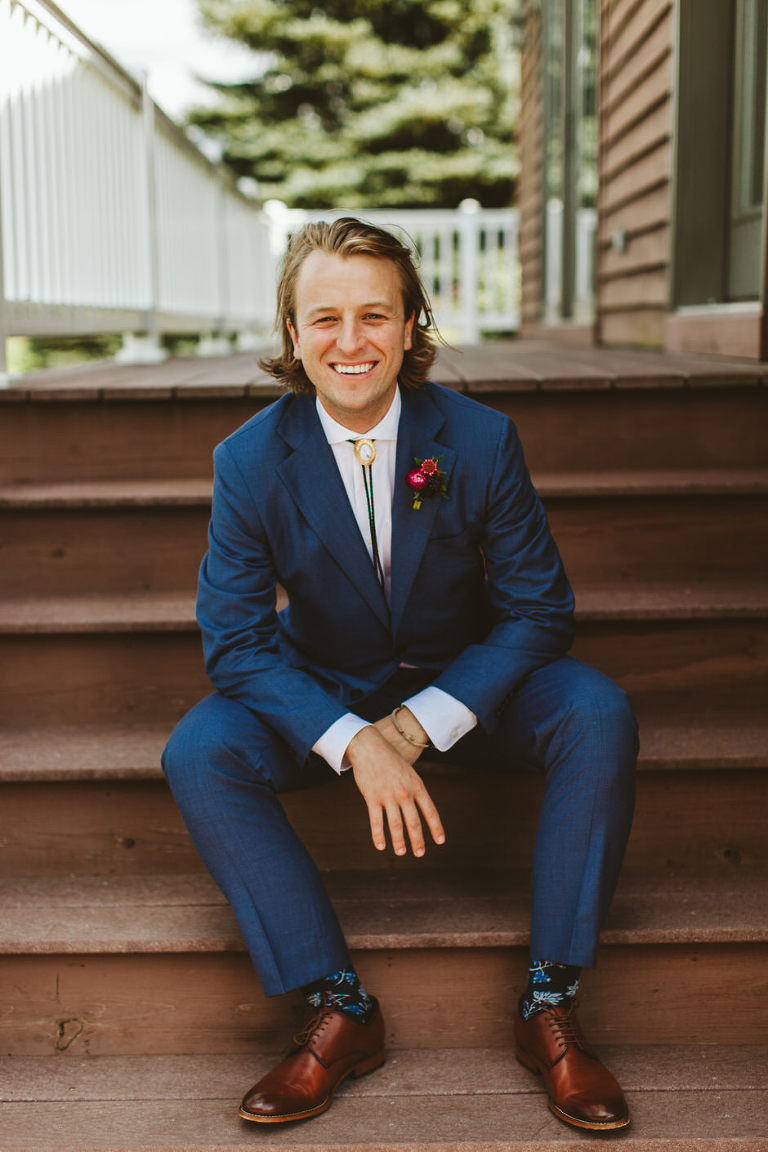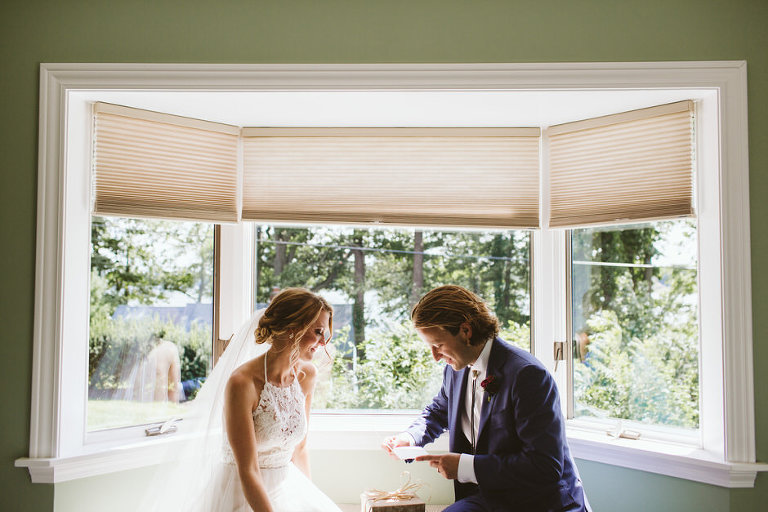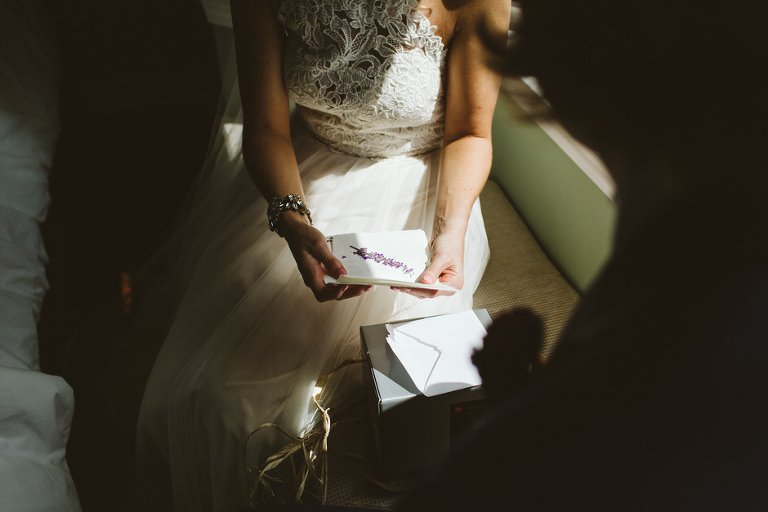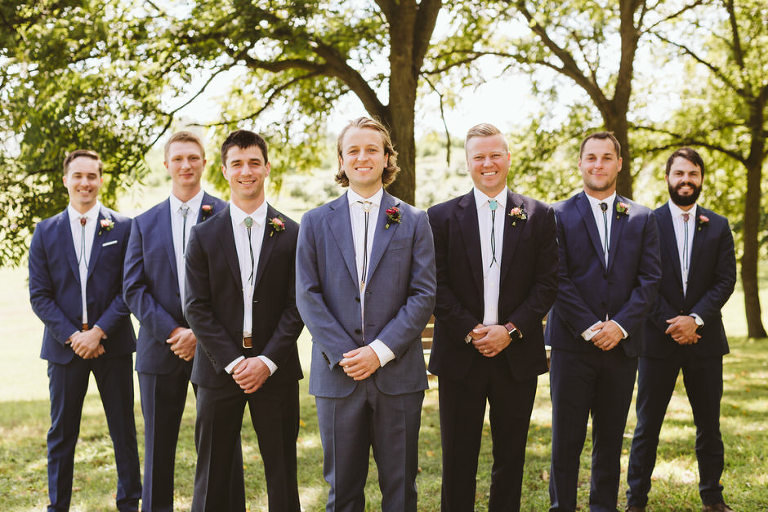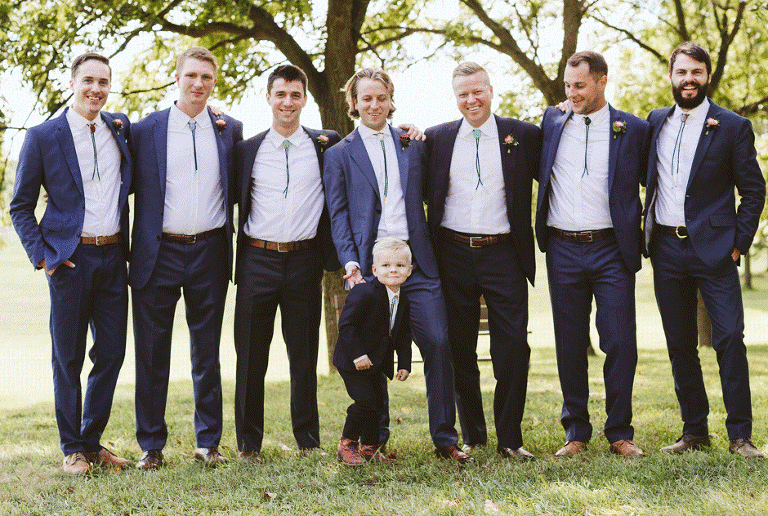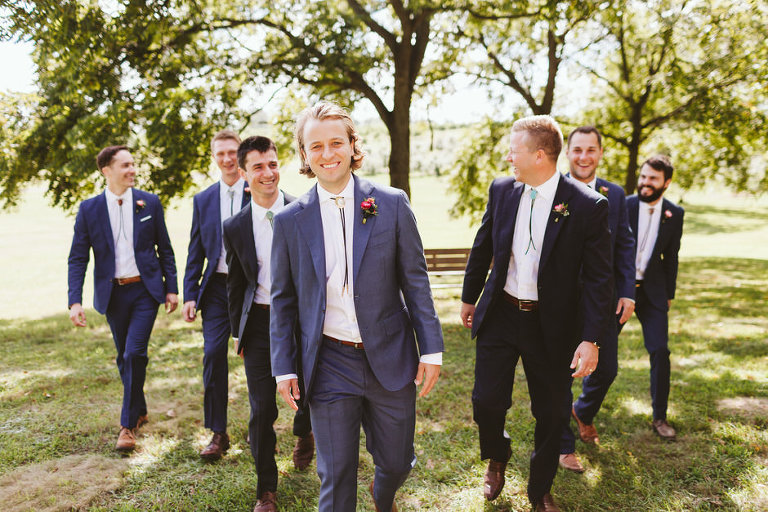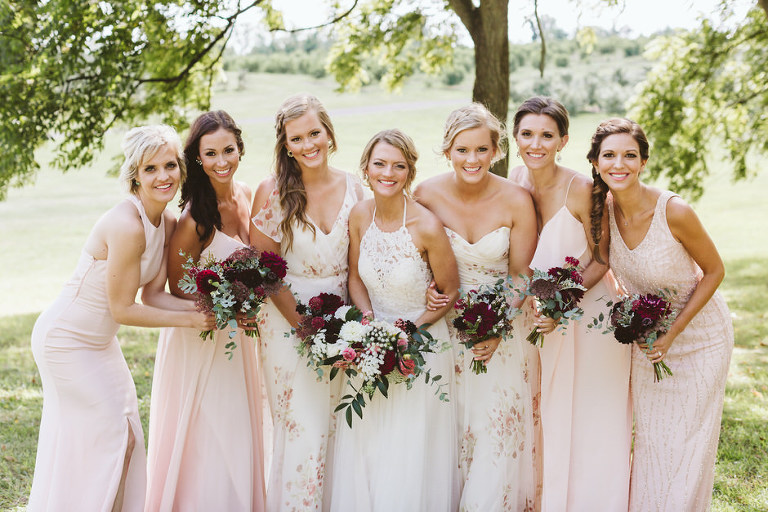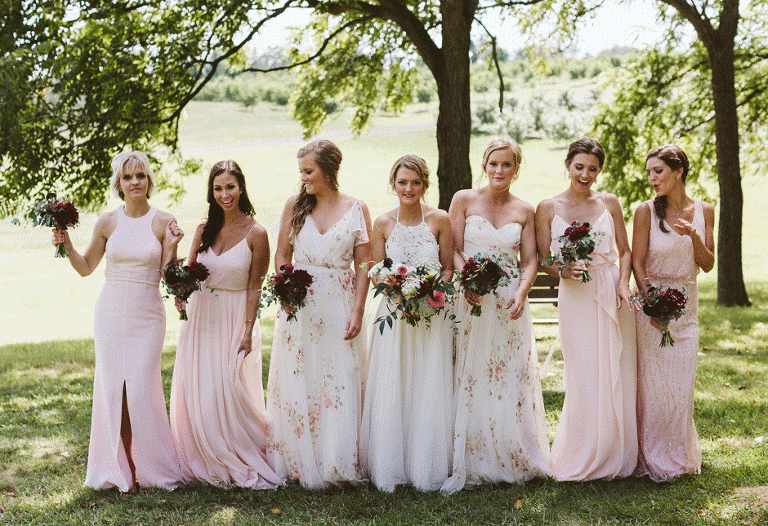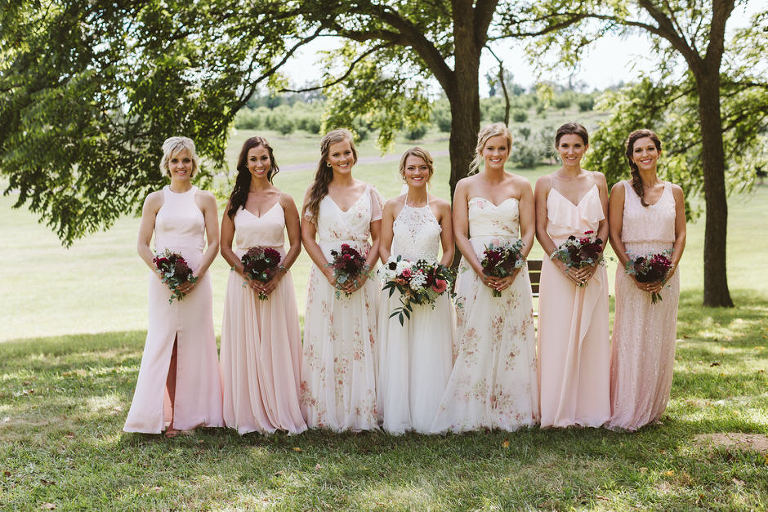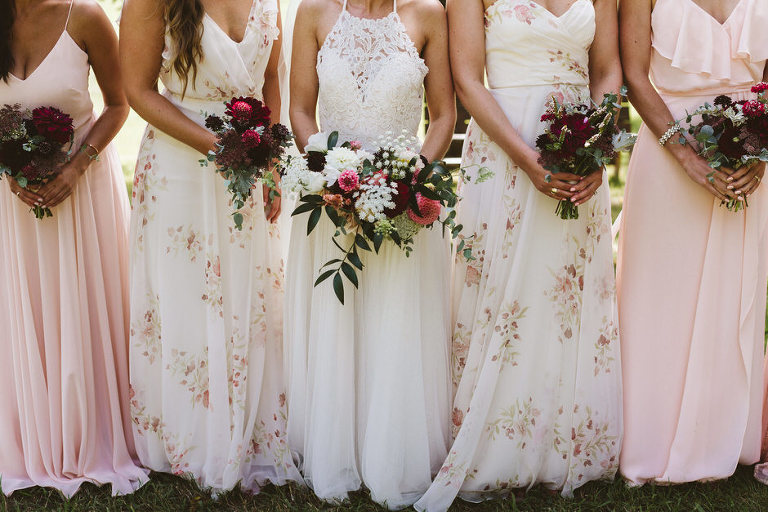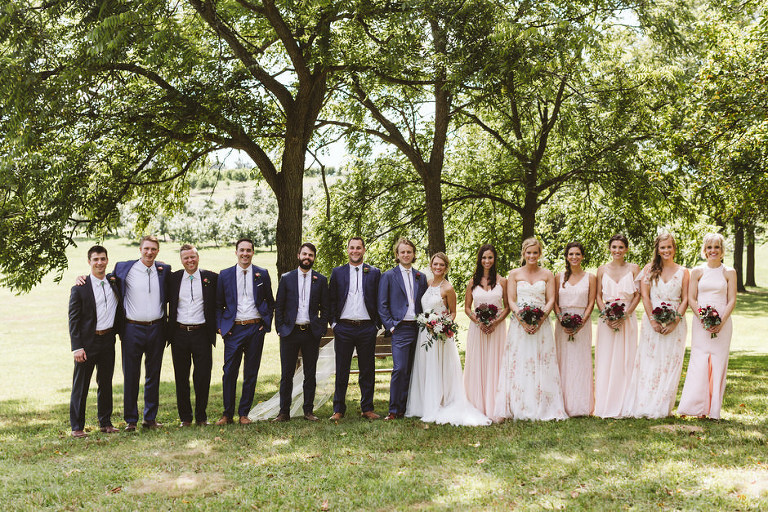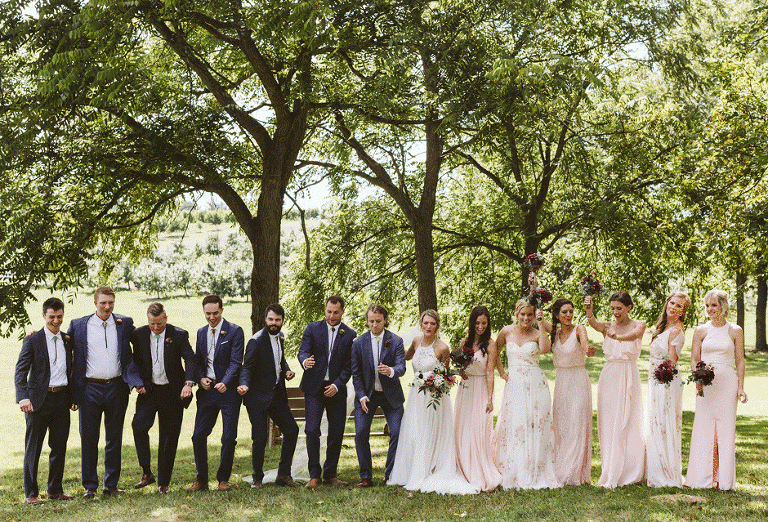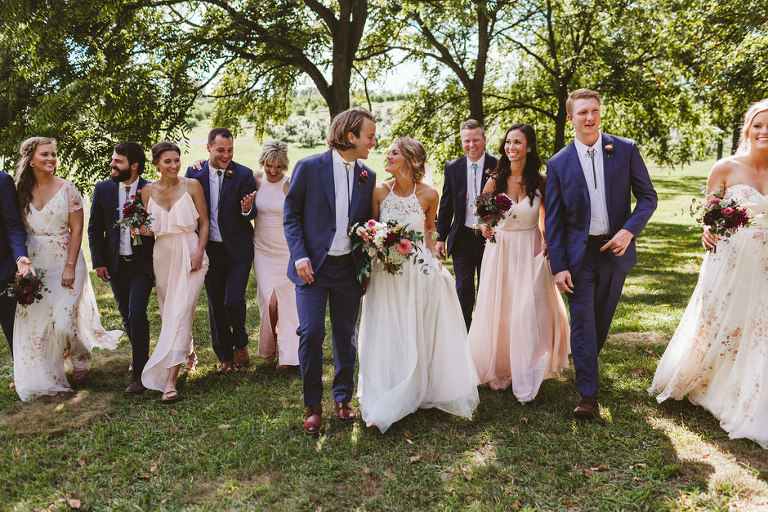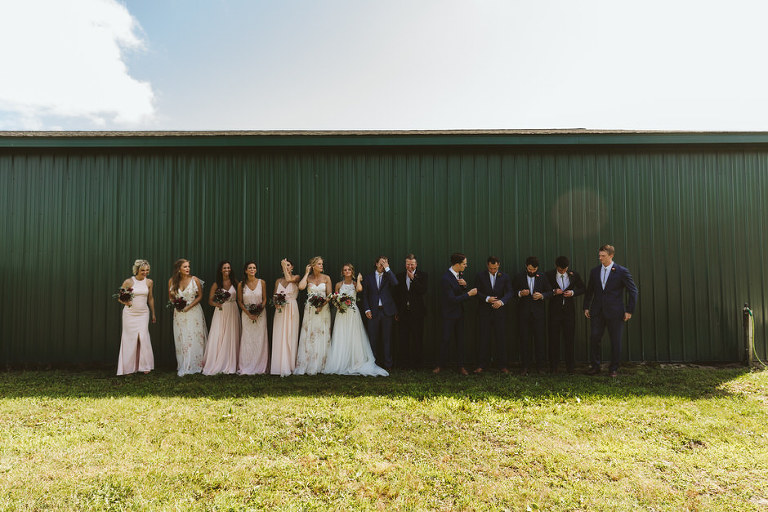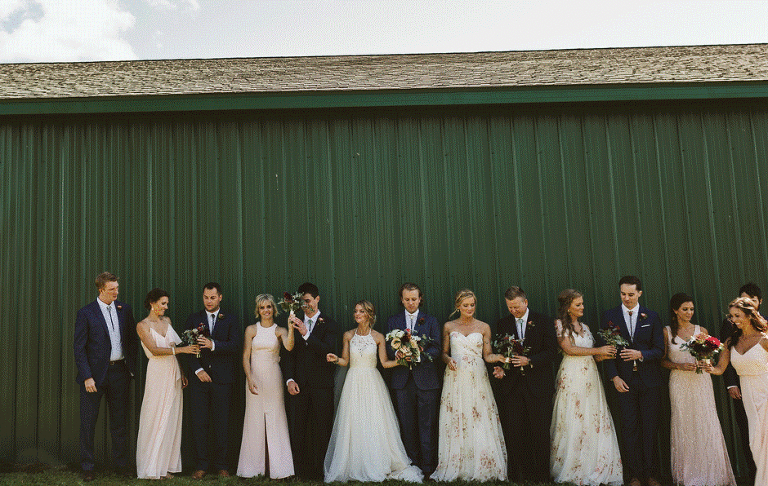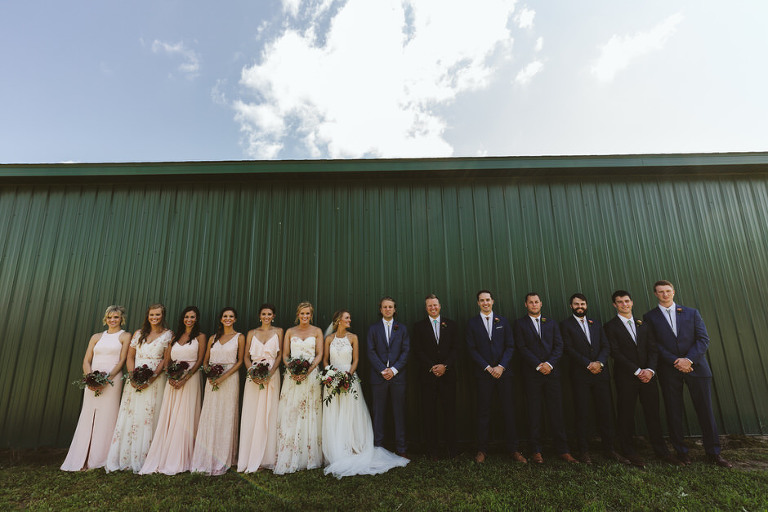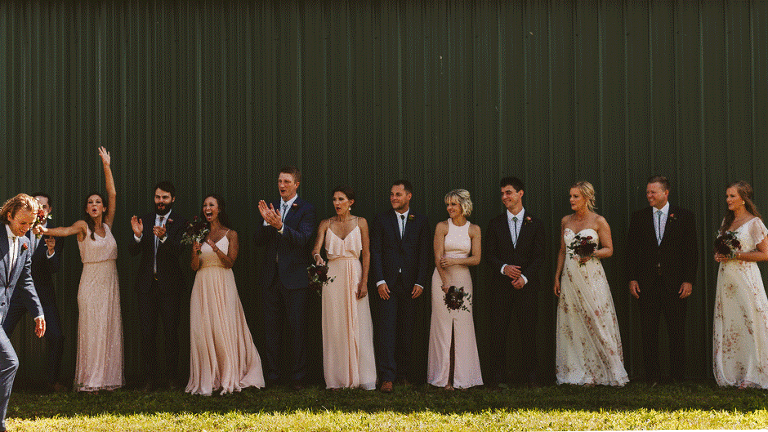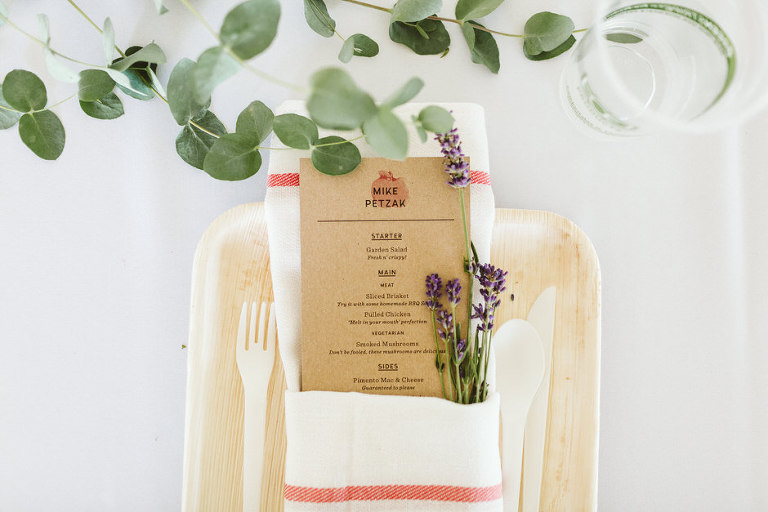 The Decor:
None of this magic would have happened without our amazing wedding planner, Jamie Kirby (Heyday Lab). We thought we were crazy people to plan a wedding from another continent, but Jamie had everything under control and actually made the whole planning process fun. From the very beginning, she helped us focus on what was most important to us, which helped guide our overall themes: personal, natural, and fun. We wanted our wedding to feel like an intimate festival, inclusive of our favorite things and learned traditions. This led us to hire two bands and asking our friend to DJ, catering *delicious* BBQ from Two Scotts BBQ, going for lots of greenery and wildflowers (Kaci from Damsel Floral nailed it), and keeping the material decor light since we were lucky enough to be surrounded by the natural beauty of Crane's orchards and walnut grove (and the corn fields!).
Another highlight was that the groom, Jeff Brush, is a graphic designer by trade and designed all of the printed material (save-the-dates, invites, programs, menus, etc), signage (designed AND hand-painted) and website for the wedding. He was inspired by the orchard itself, so that drove many of our aesthetic decisions.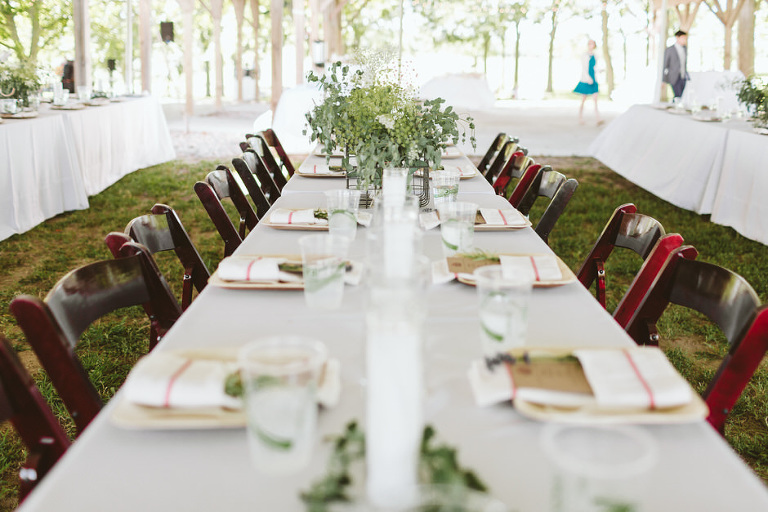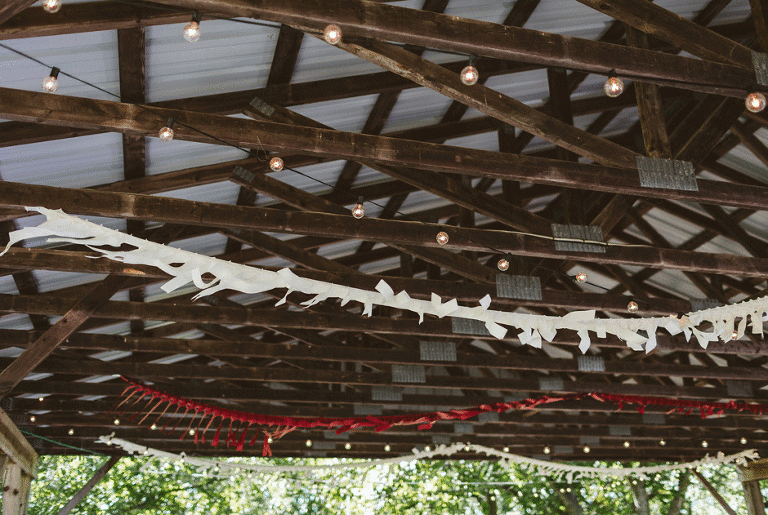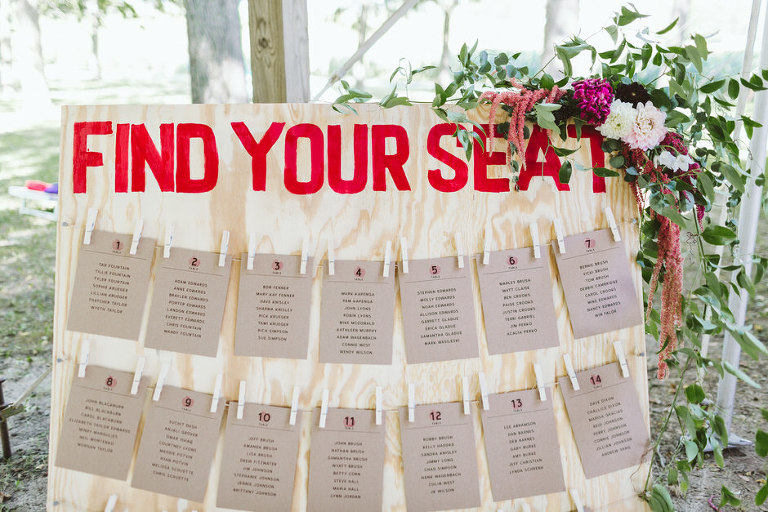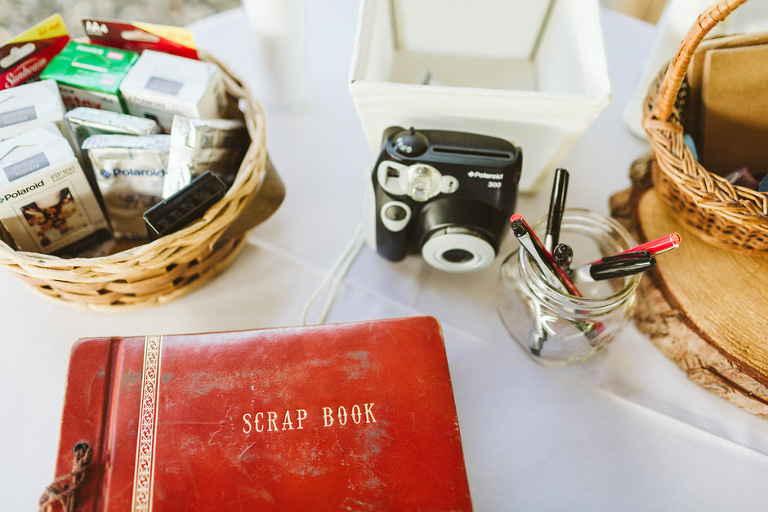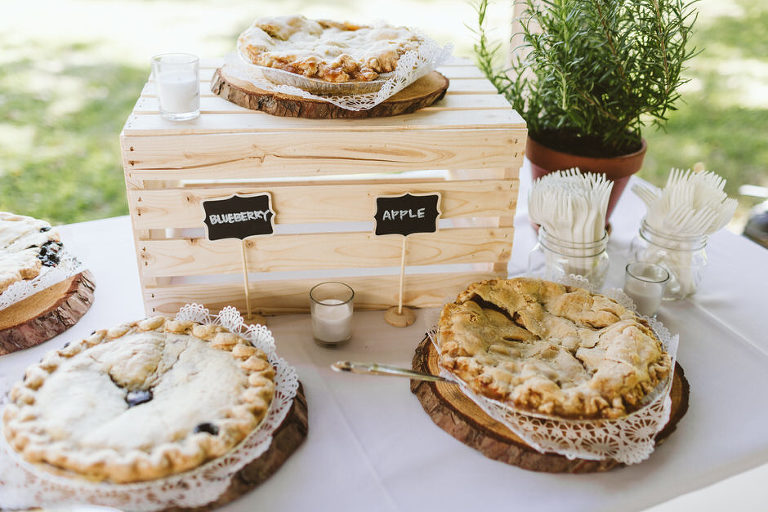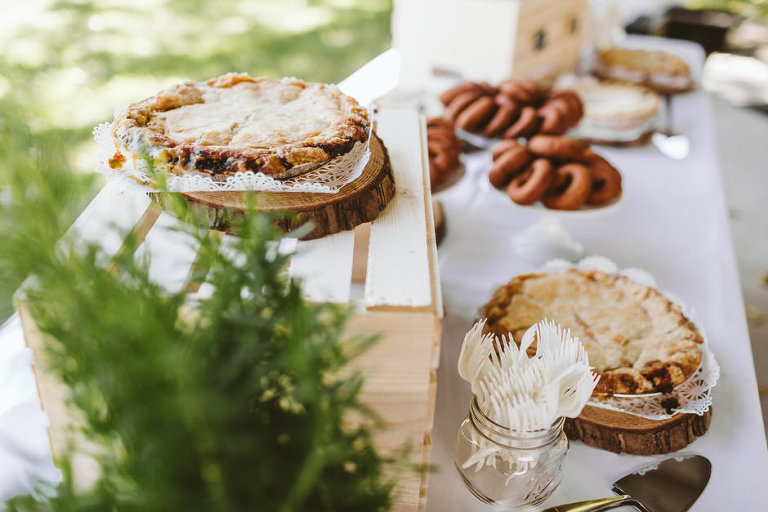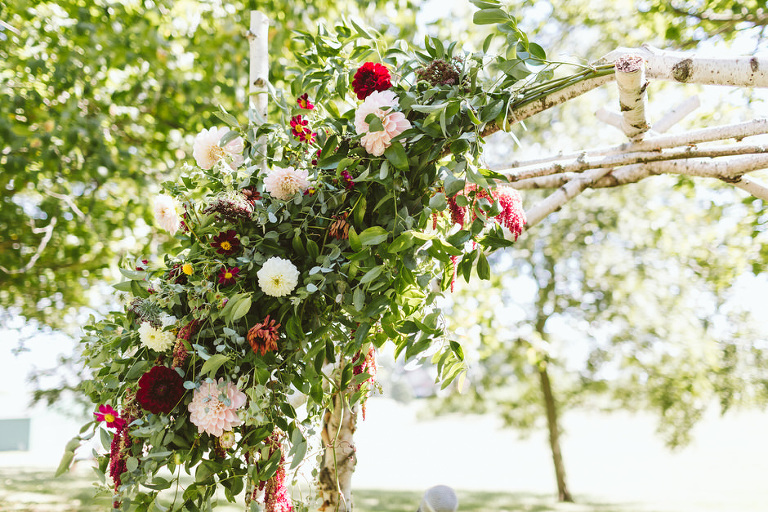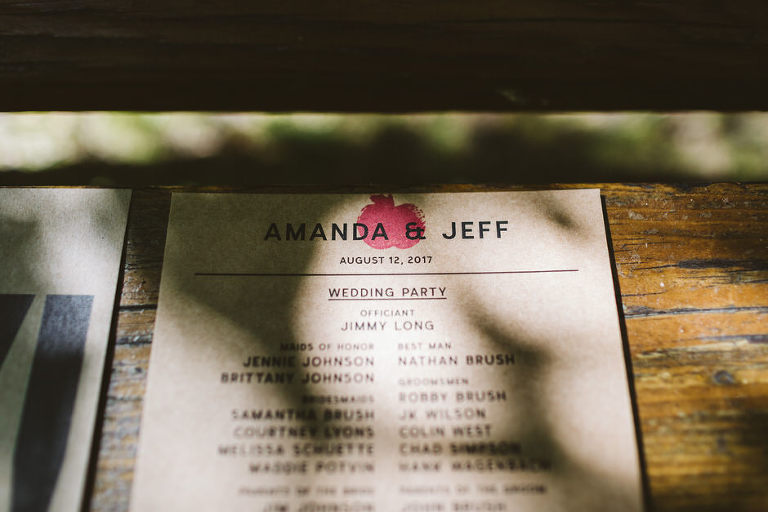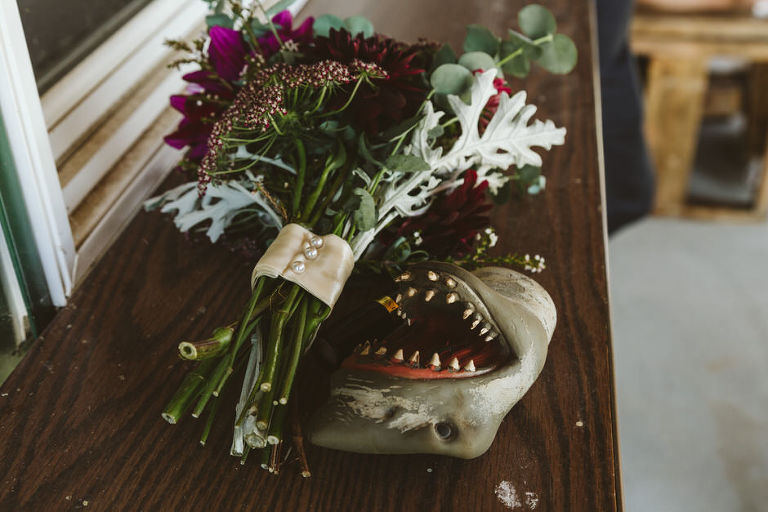 The Ceremony:
We wrote our own ceremony with our officiant (one of our dear friends) and our themes revolved around family, adventure and our connection to the earth and our loved ones. Not only was our officiant one of our closest friends, he's also one of the funniest (pro-tip: ask your funny friend to officiate!) which helped set the tone of our light-hearted ceremony. We mixed family vows with our own personal vows, we each had one of our cousins read a favorite poem and incorporated a Native American wedding vase which was gifted to us by Jeff's grandmother days before the wedding. All of this created a ceremony that was equal parts sentimental, special, nerve-wracking and funny at the same time.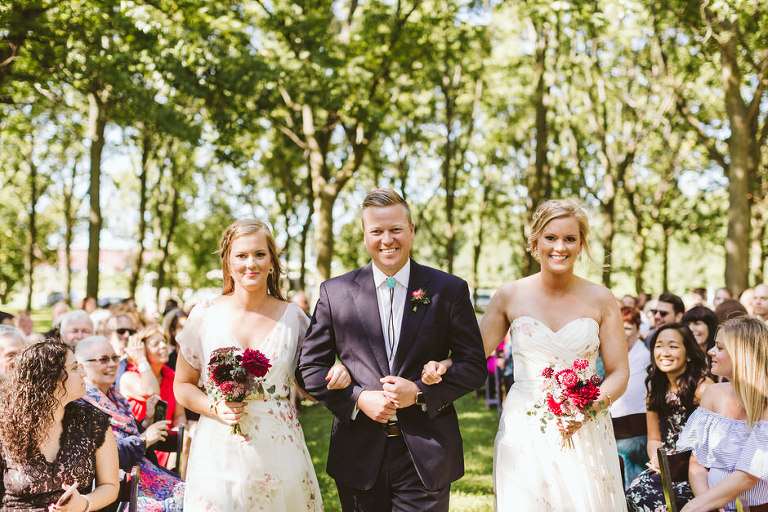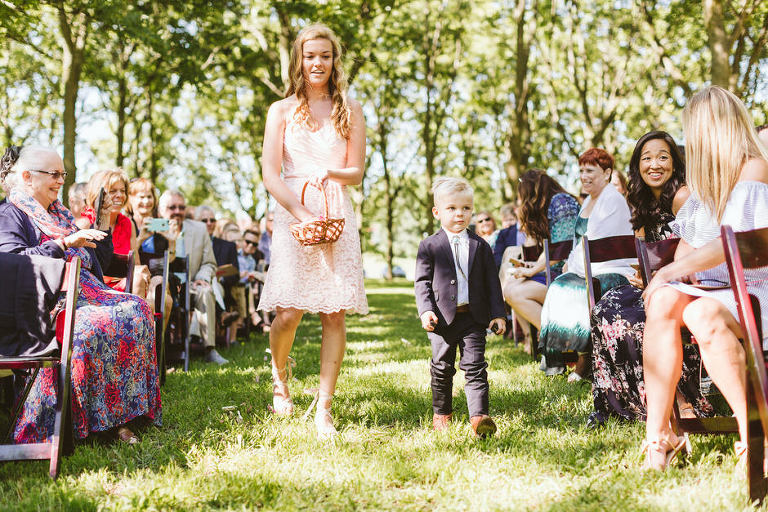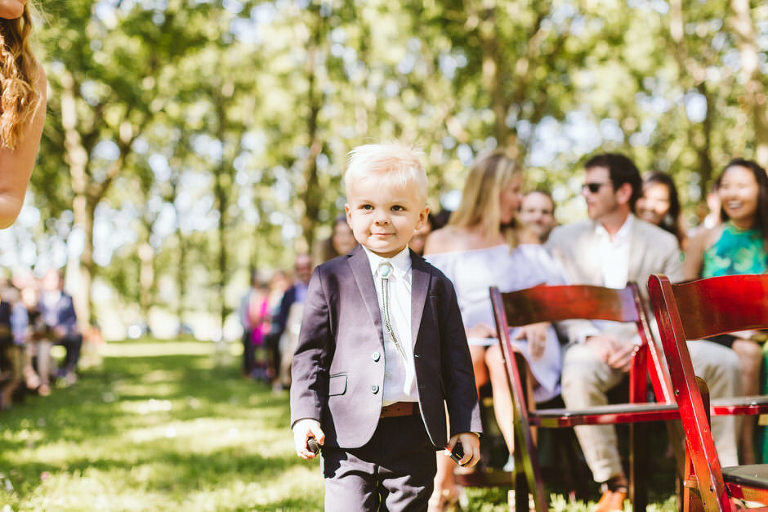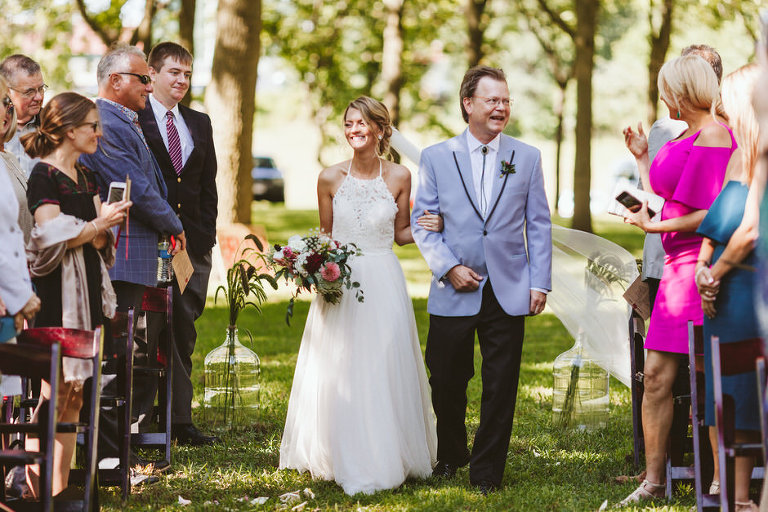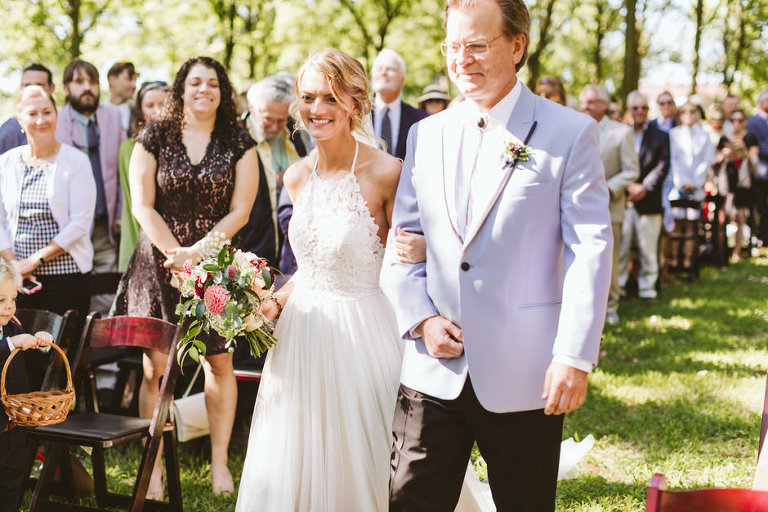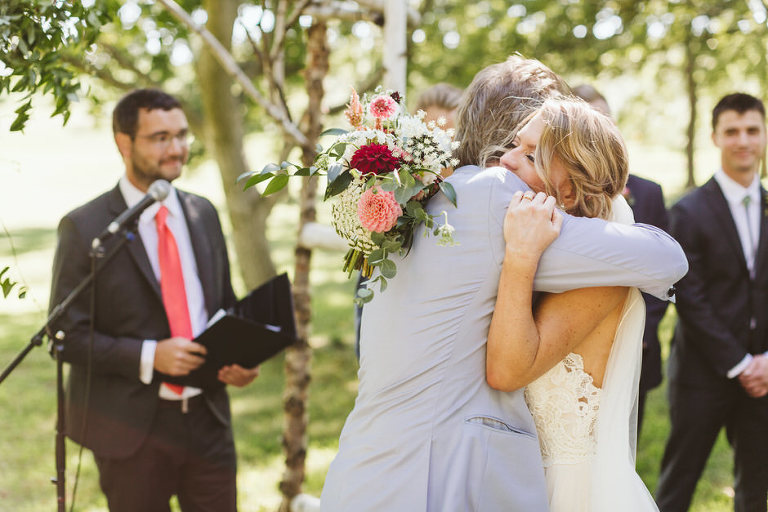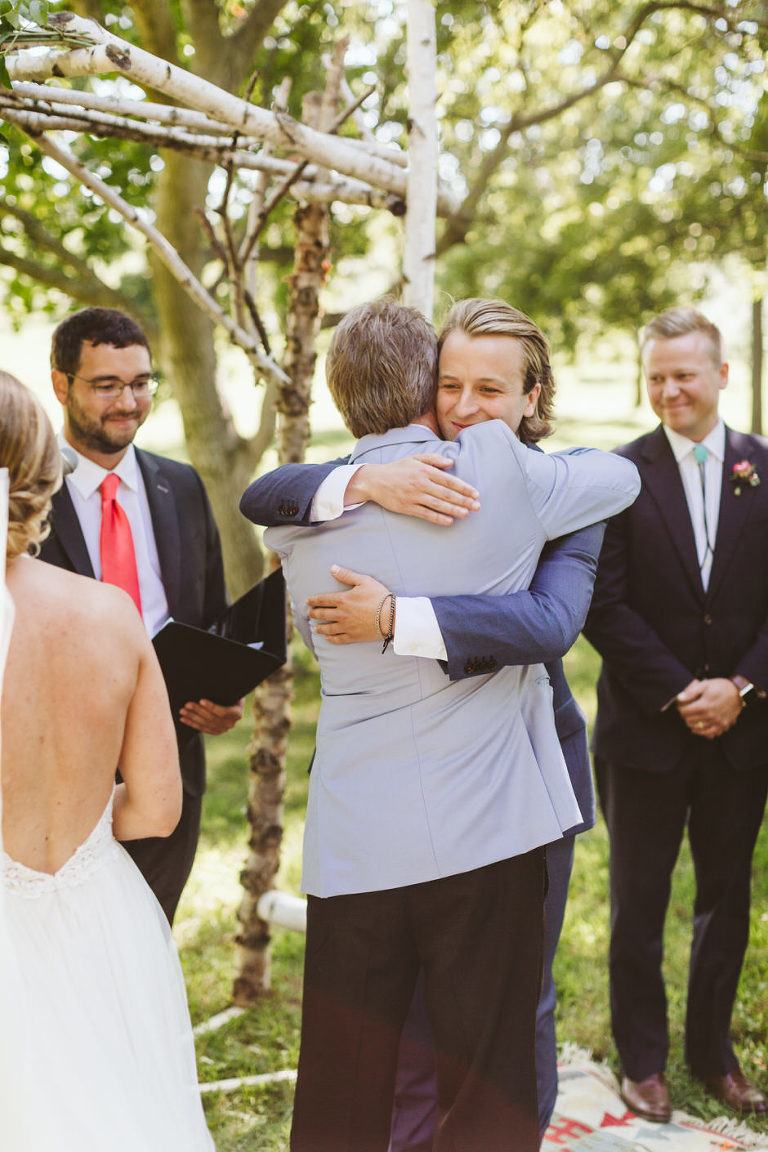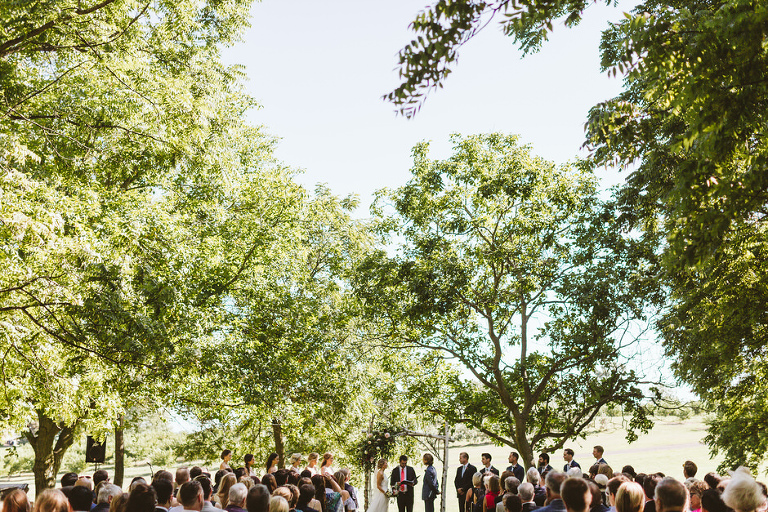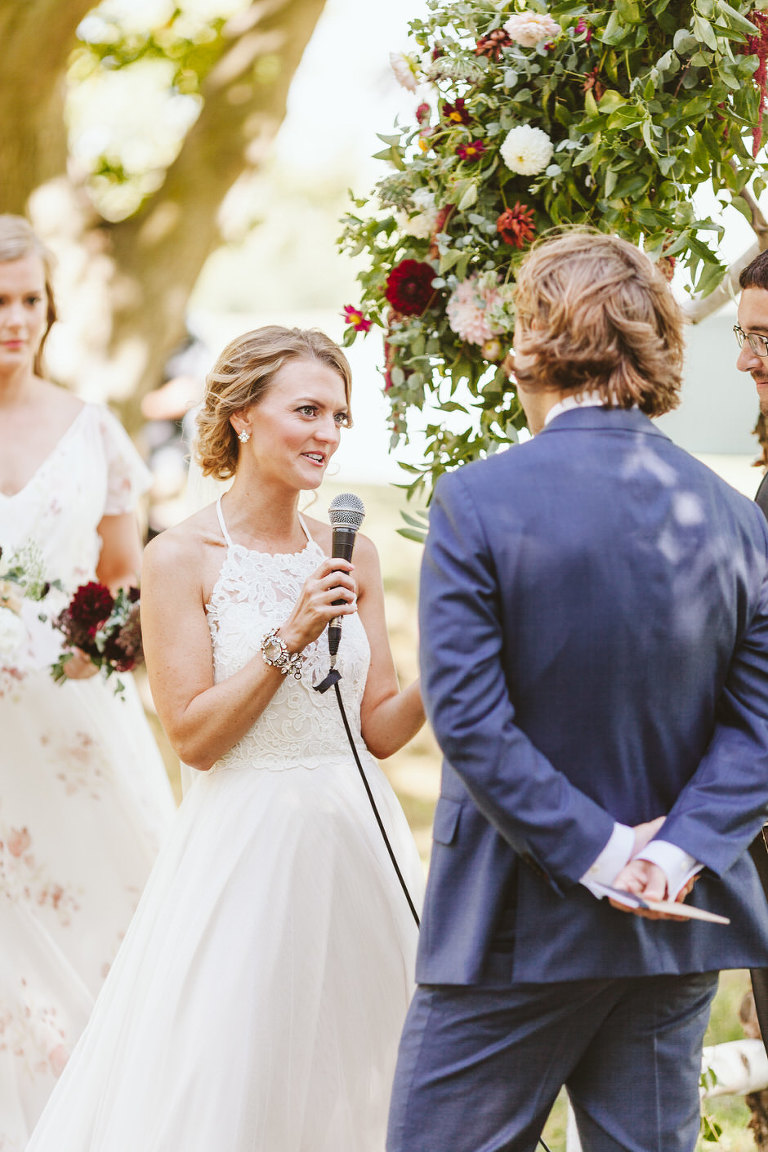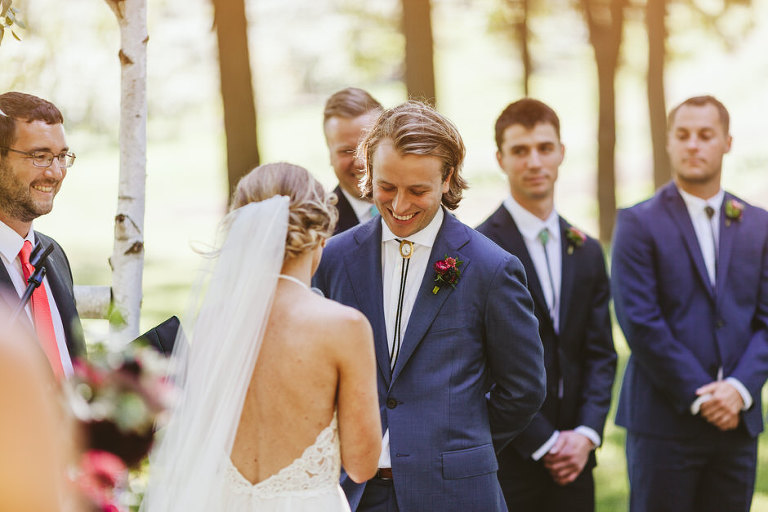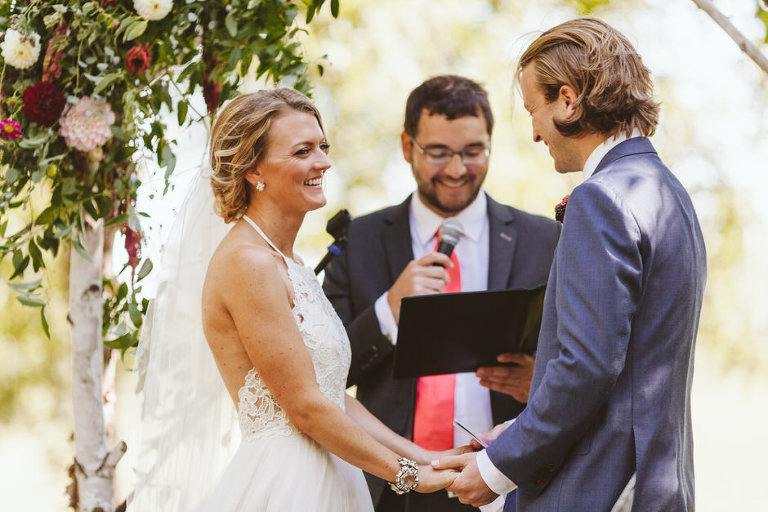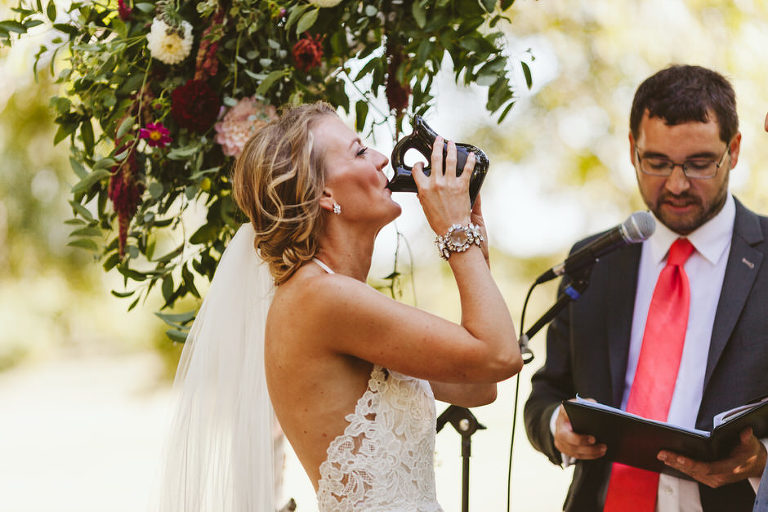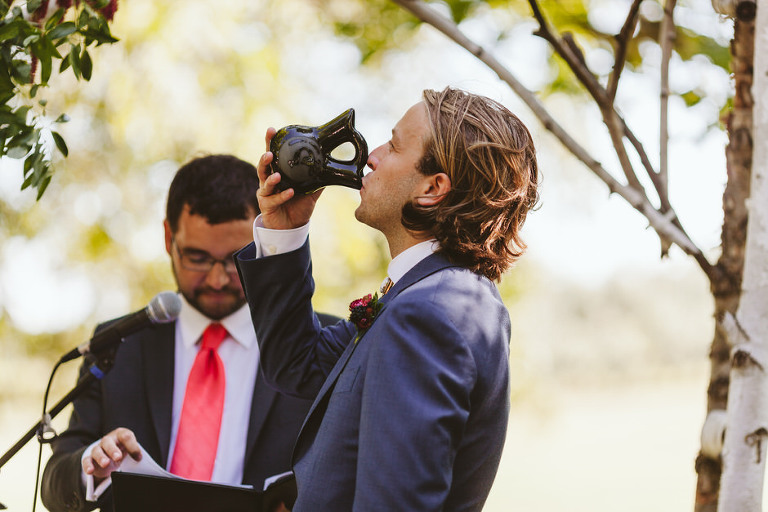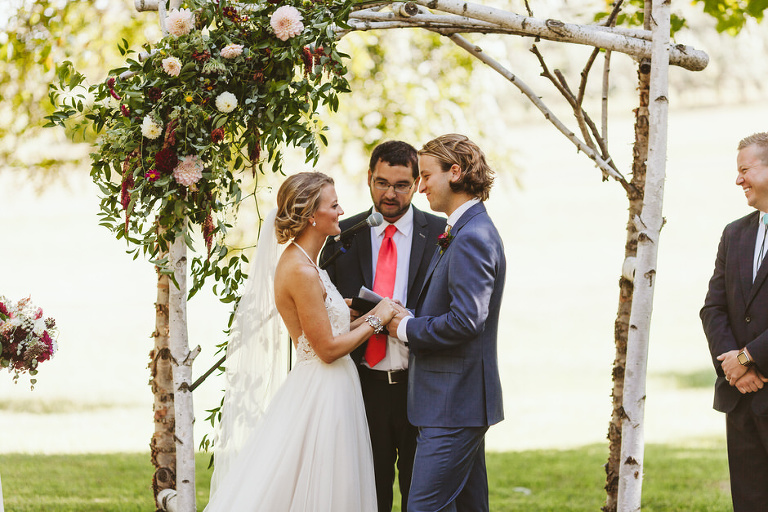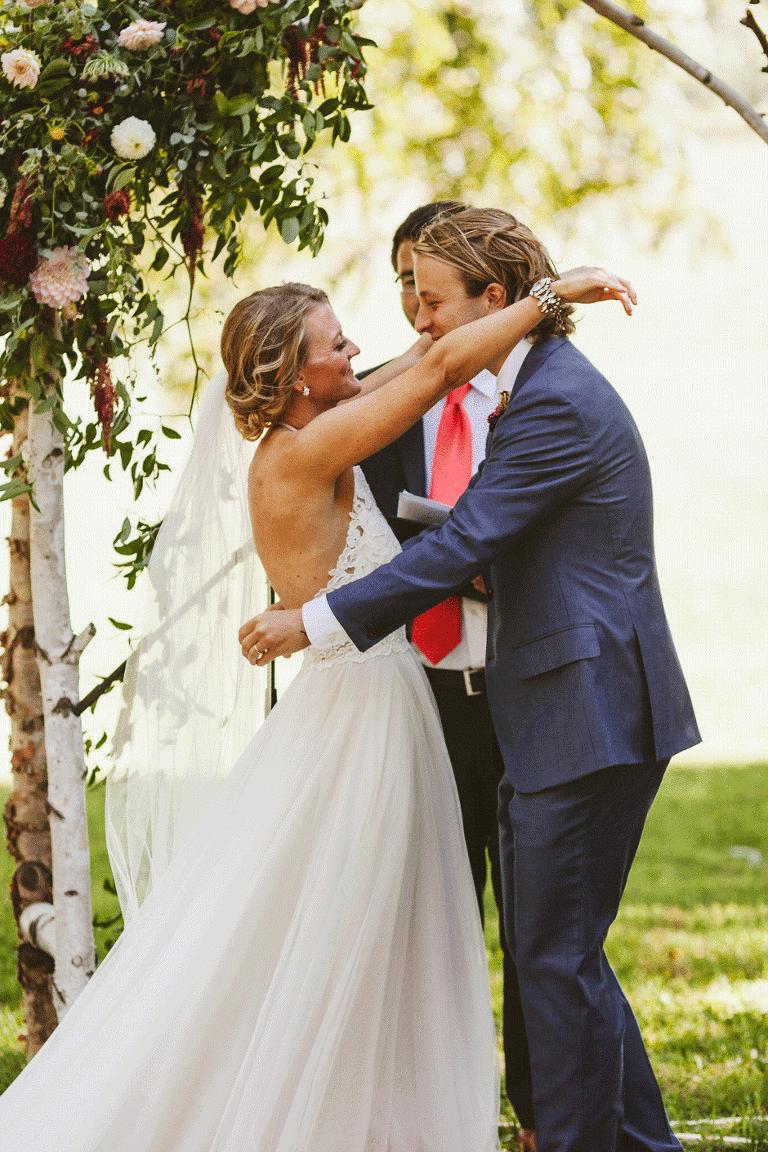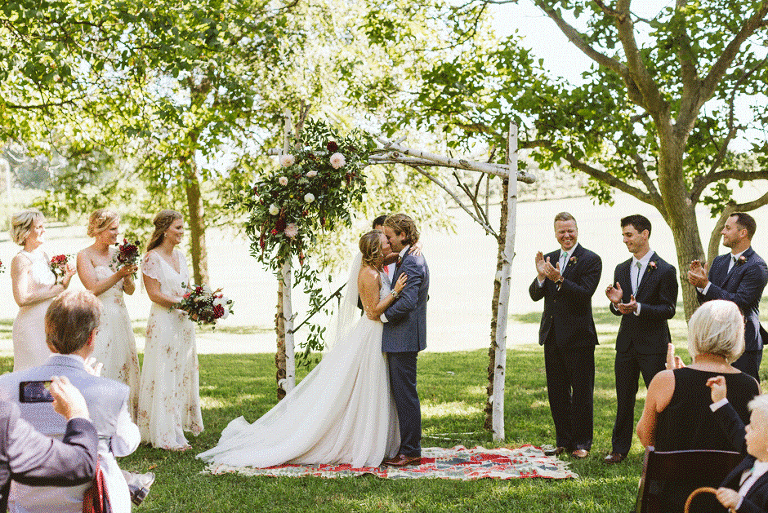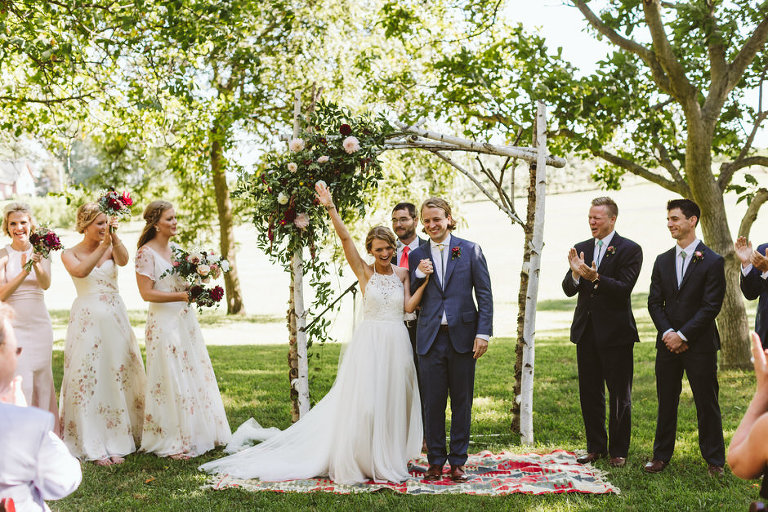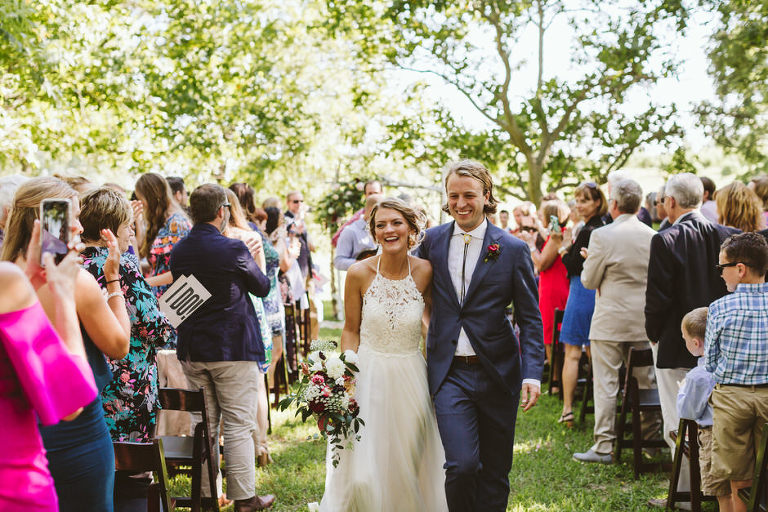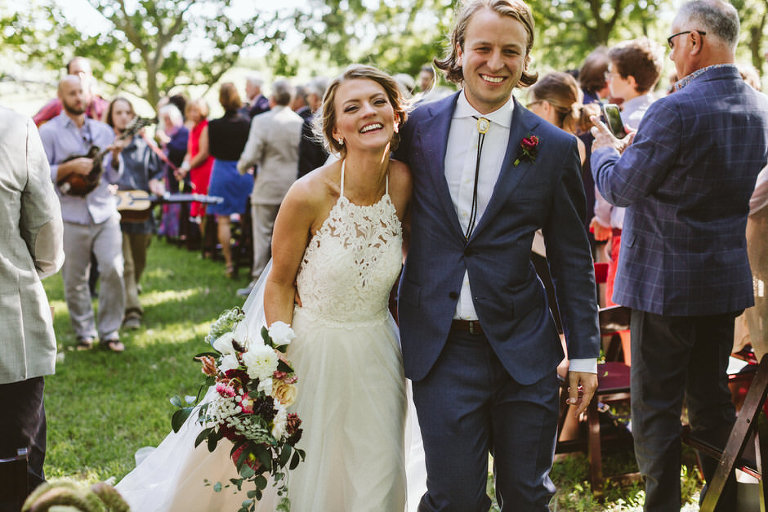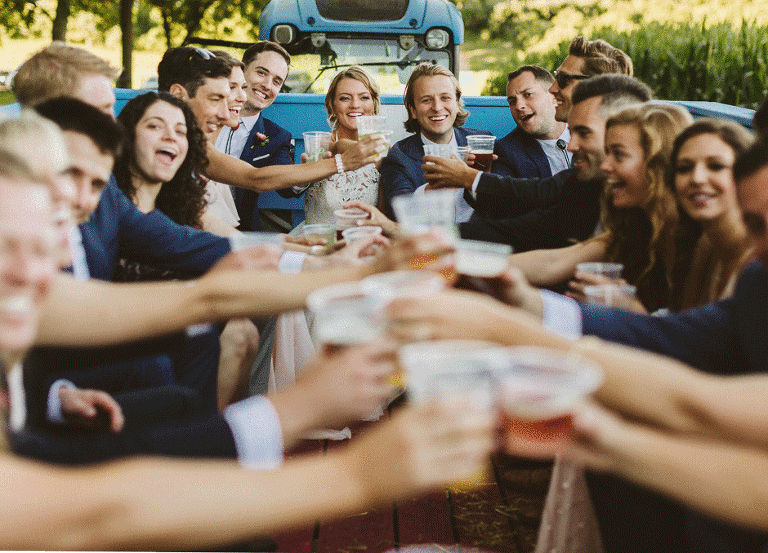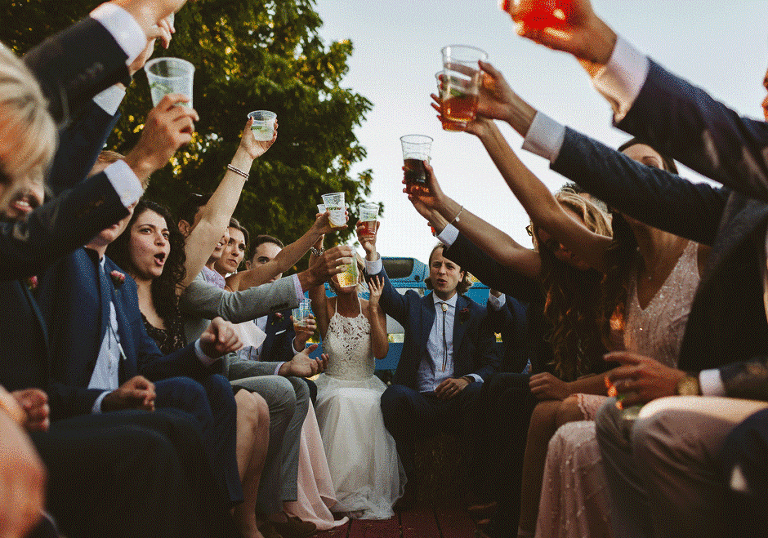 Post Ceremony Fun:
We had a hayride and it was a HIT! One of our favorite moments of the day was taking a cruise through the orchards with our bridal party. We also had plenty of lawn games scattered throughout the walnut grove.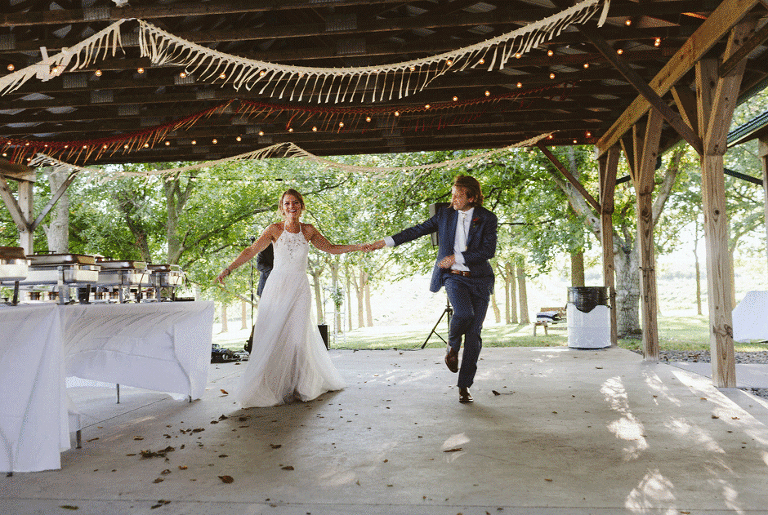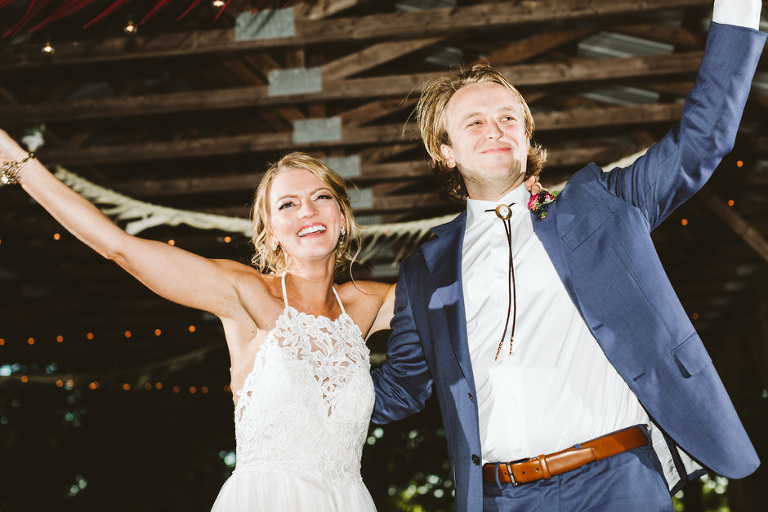 The Photographers:
Rachel and her second shooter, Christian, were amazing. We absolutely loved Rachel's style and demeanor and we actually chose our venue AND her because of her Crane's blog post that we found. Their enthusiasm and energy were infectious, their personalities made us feel calm and comfortable, and they made the whole process FUN! Our only complaint is that they couldn't stay longer to party with us! 🙂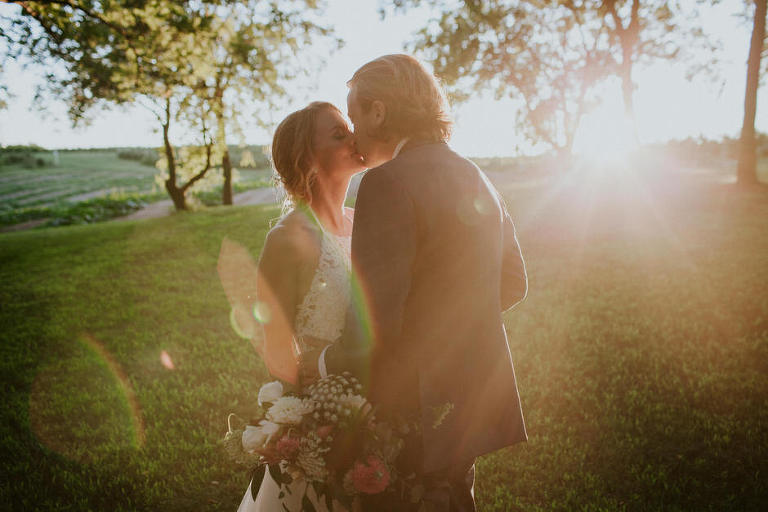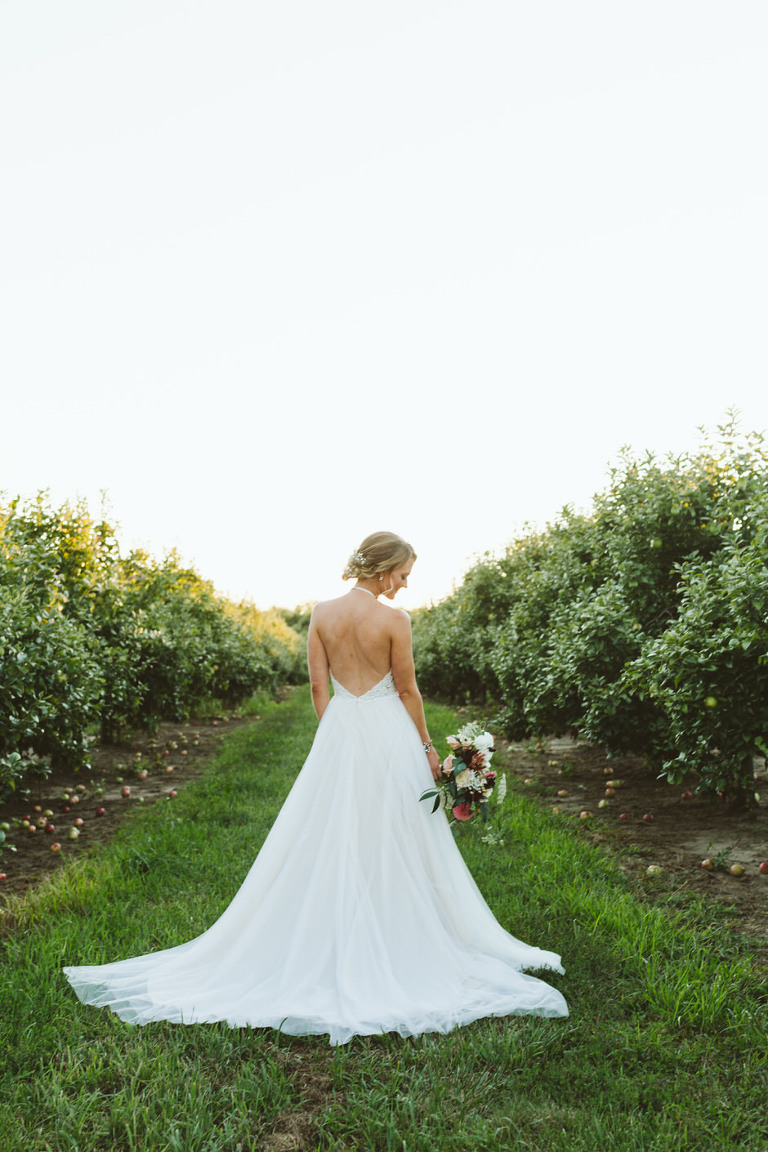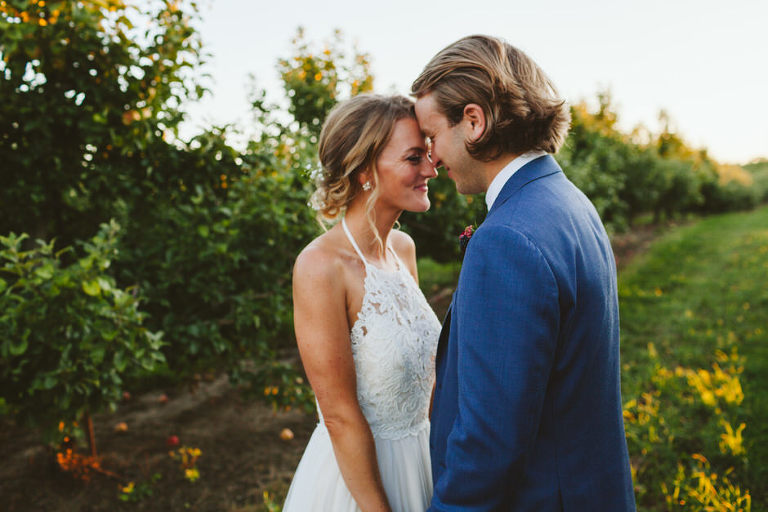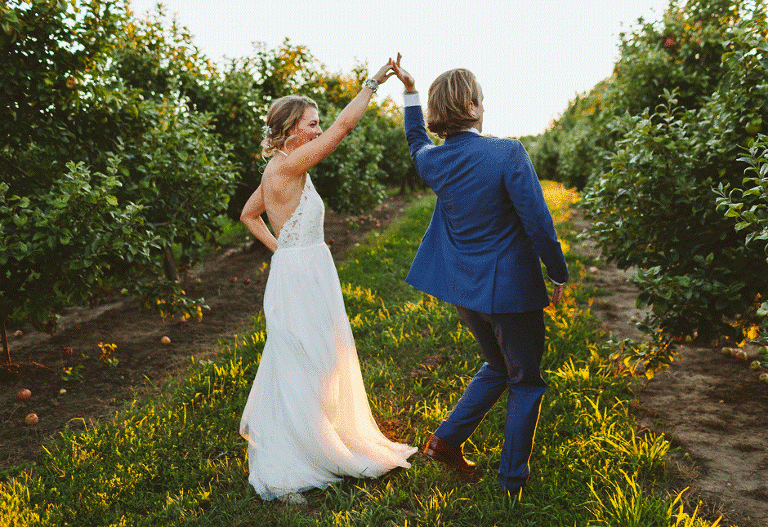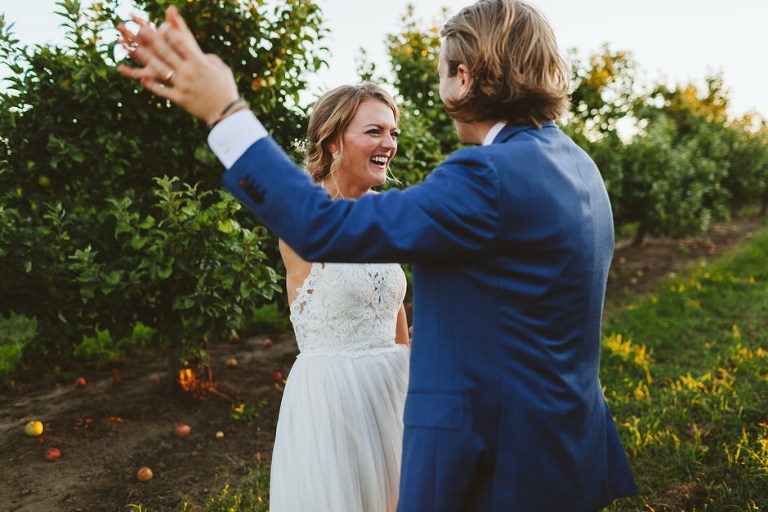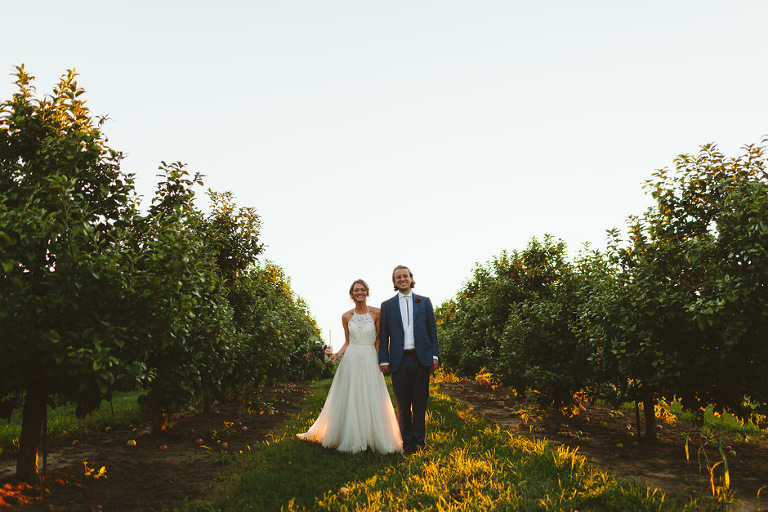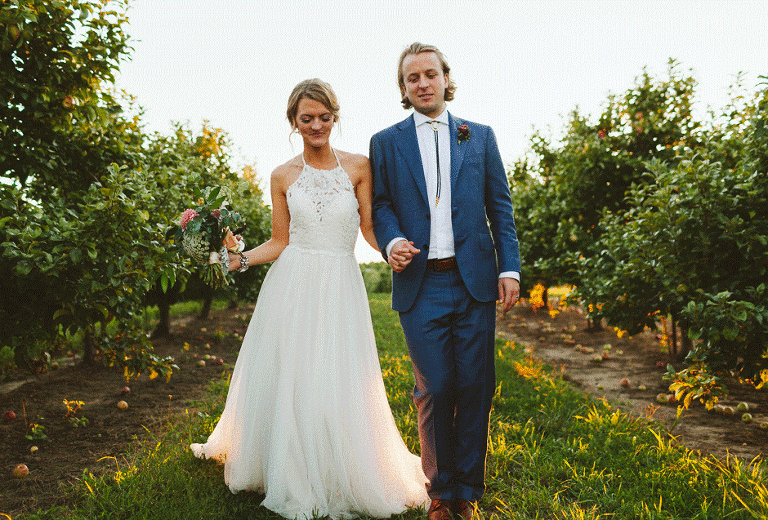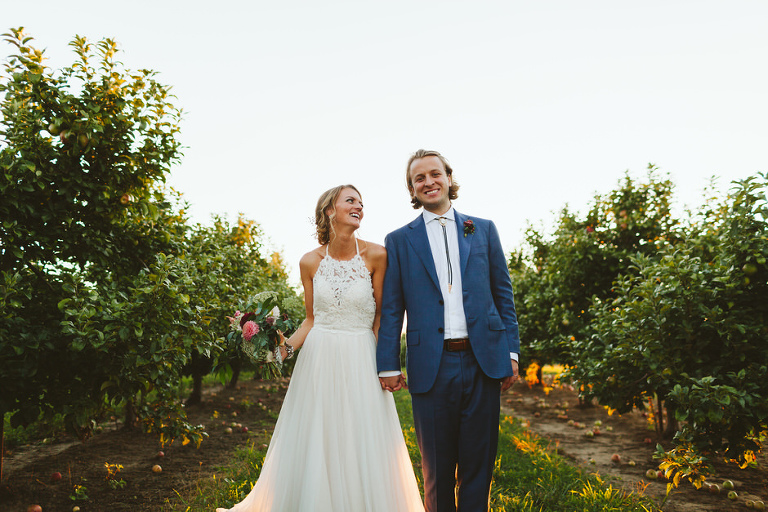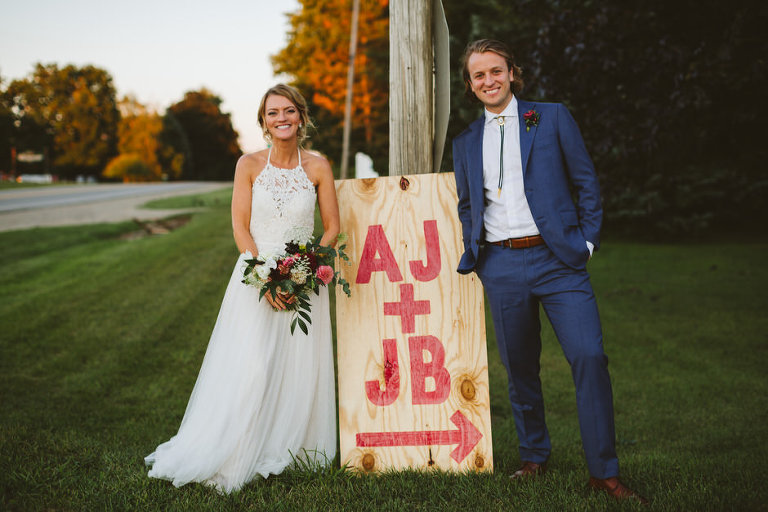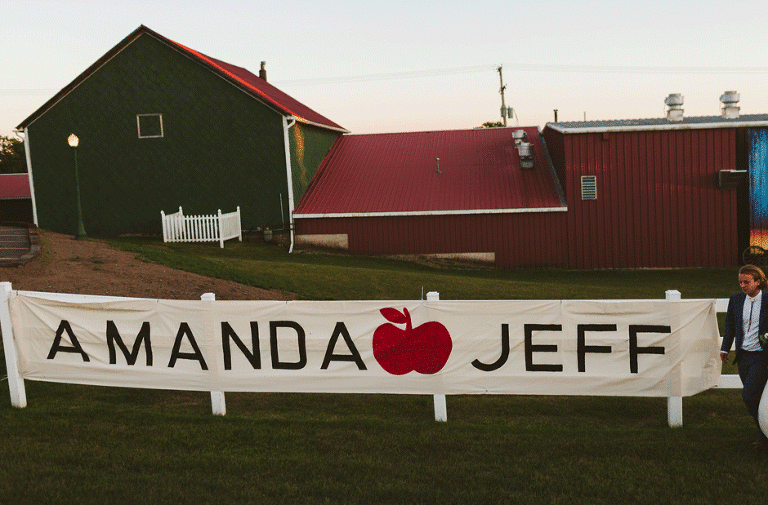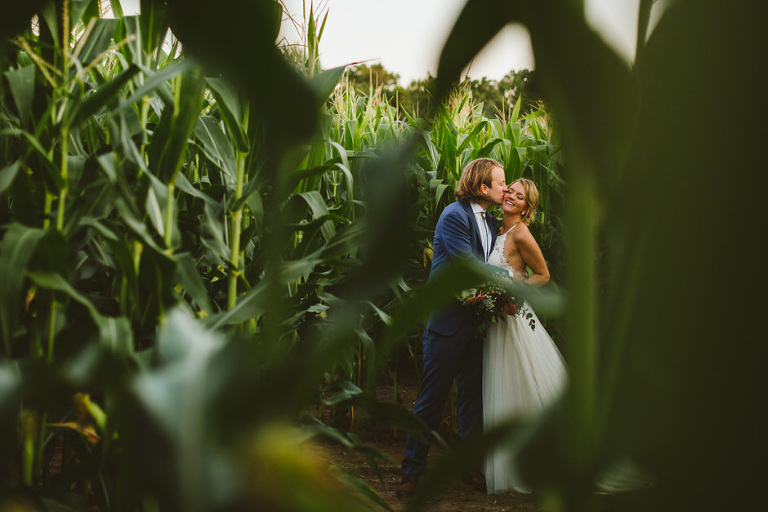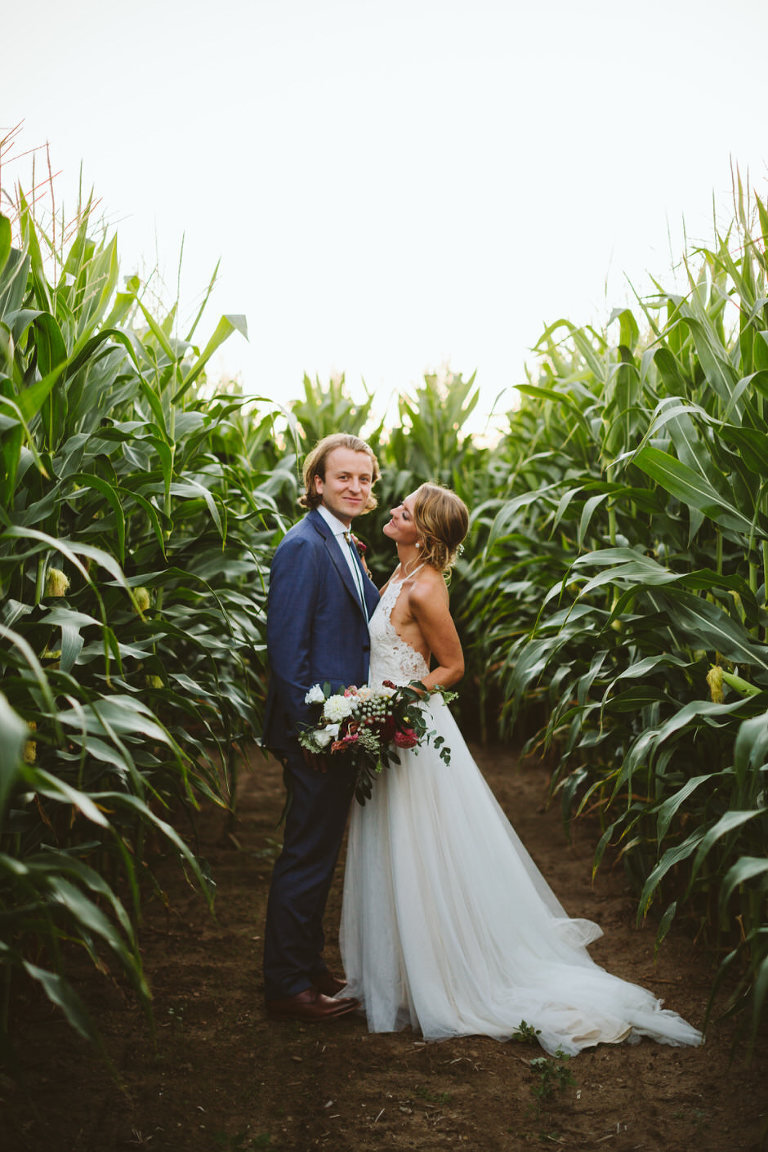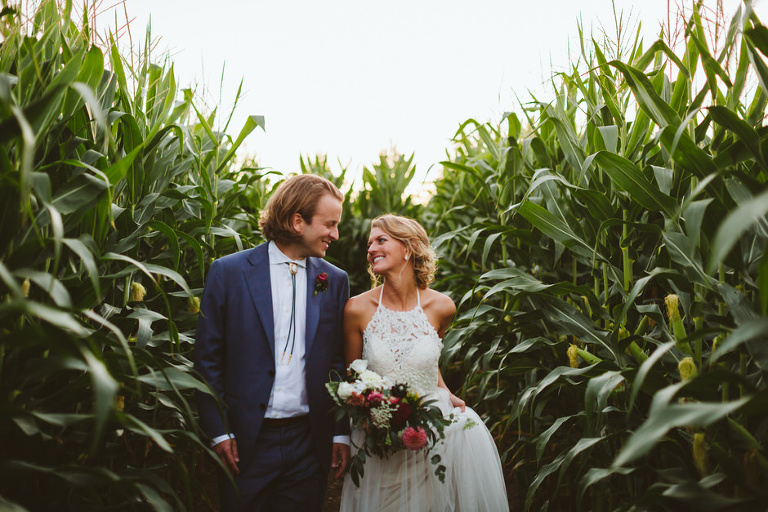 The Music:
Because we were going for a festival vibe (honoring the day we met / we just really love live music), we decided to have three different live music sets. For our ceremony and cocktail hour, we hired a bluegrass band called Fauxgrass and they were amazing! They created a wonderful setting in the orchard for our special moment and they even followed us down the aisle after we were married which was SO fun! Next up, we had The Cheap Dates for dinner & dancing and they rocked it! They are an awesome two-man cover band out of Kalamazoo, Michigan and they really got our family and friends out of their seats and dancing to our favorites. Finally, a surprise to everyone (including the bride & groom), we had an amazing DJ set by JK Wilson to end the night with a bang. JK is one of Jeff's best friends and a groomsmen, and we had asked him to play a simple playlist on his iPod… little did we know that he was planning a full DJ set, complete with glow sticks, special lights, and a fog machine, a custom lighted stormtroopers helmet, t-shirts with Jeff & Amanda's faces printed on them, and amazing music that made the night one to remember.  (I am so freaking sad I didn't stay longer to witness this magic….GAH!)
The Food & Drinks:
Keeping with the relaxed environment of the wedding, we decided to celebrate with delicious BBQ! We hired Two Scotts BBQ and the food was fingerlickin' good. Amanda's favorite was the pimento mac & cheese – yum! For dessert we kept it local and had Crane's homemade pies and apple cider donuts.
Luckily, we have our very own beer brewer in the family – Jeff's dad! A Brush celebration is not complete without John Brush's homebrew beer, so we made sure to have a few of his tasty beers on draft. We also kept it local and had some great West Michigan beers and Crane's hard cider.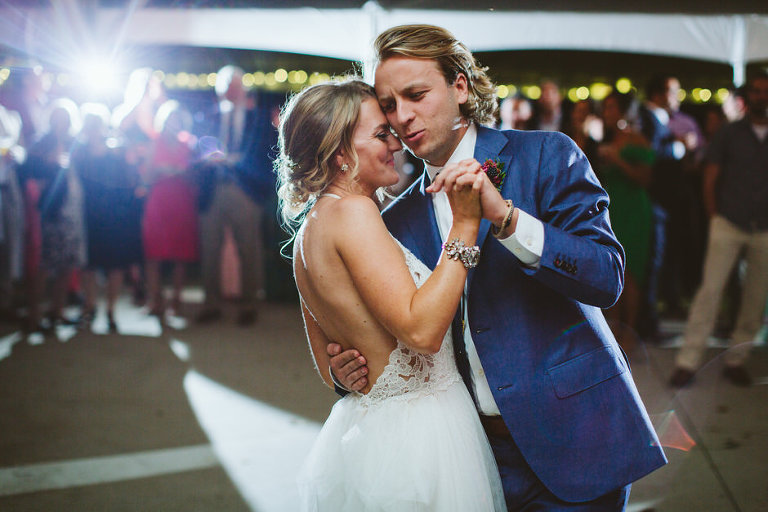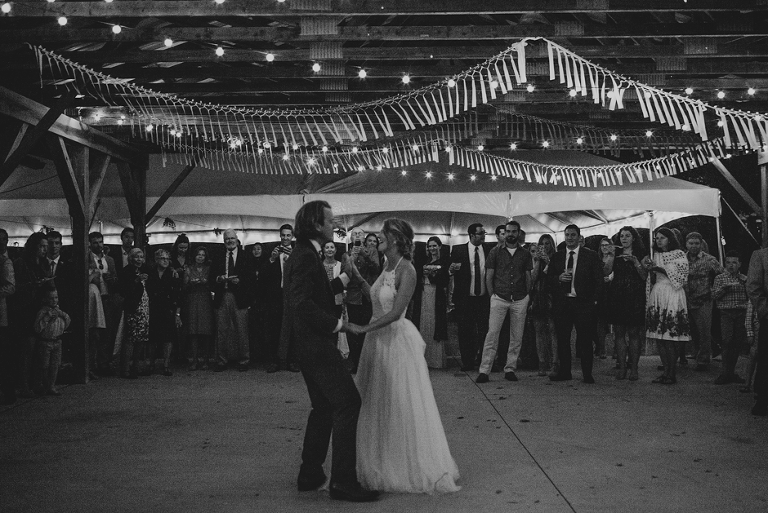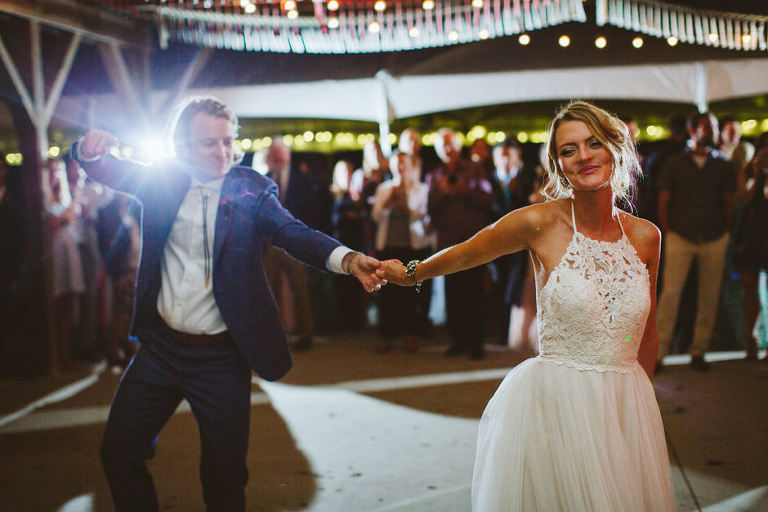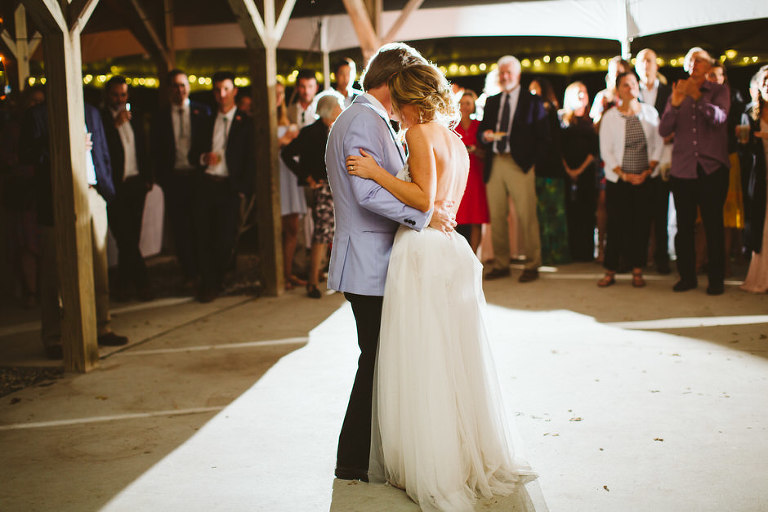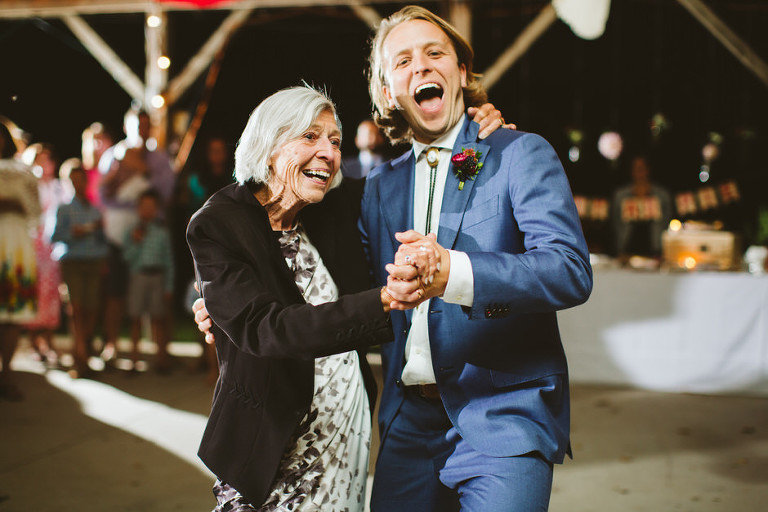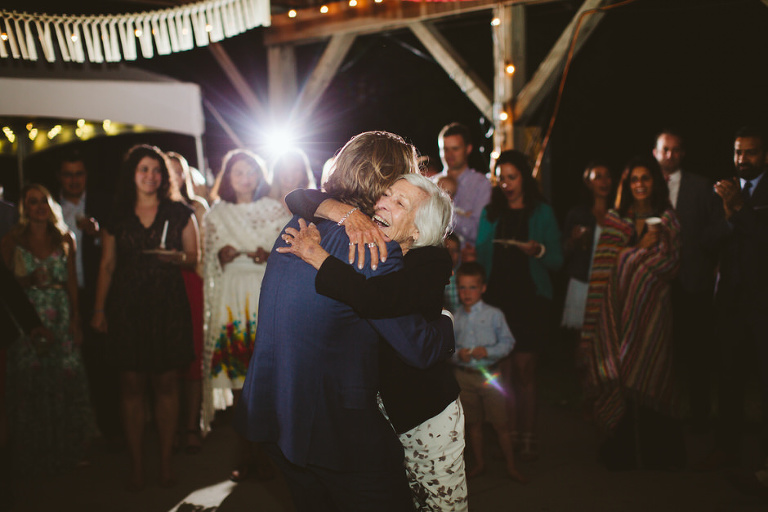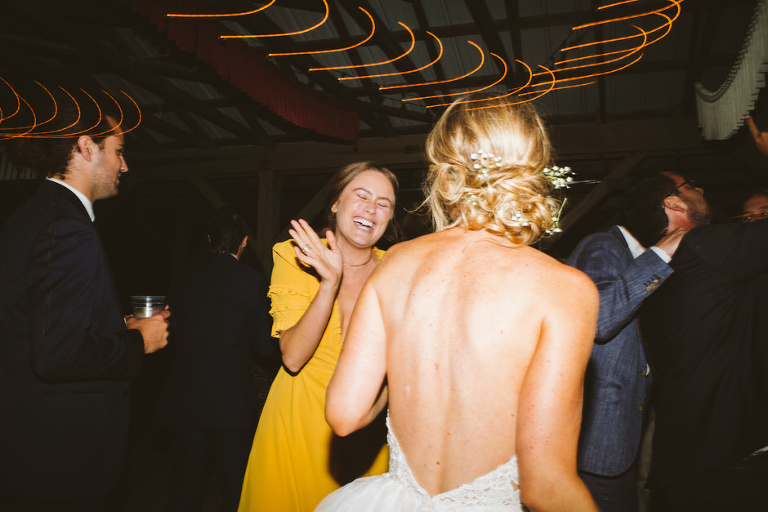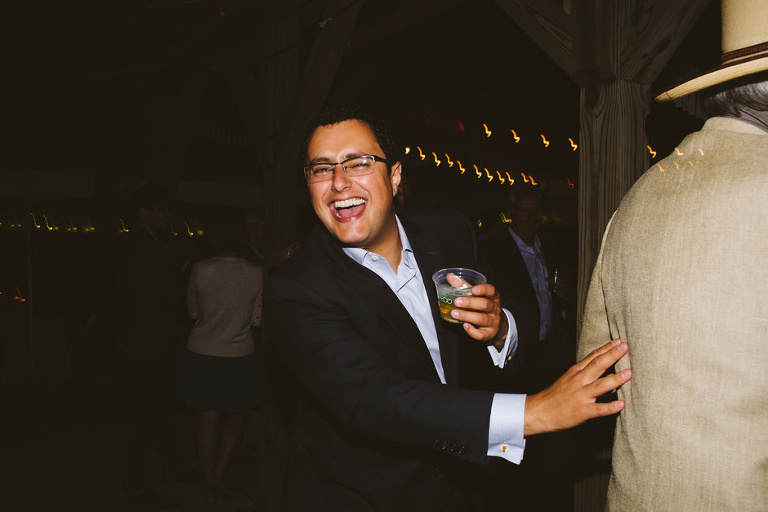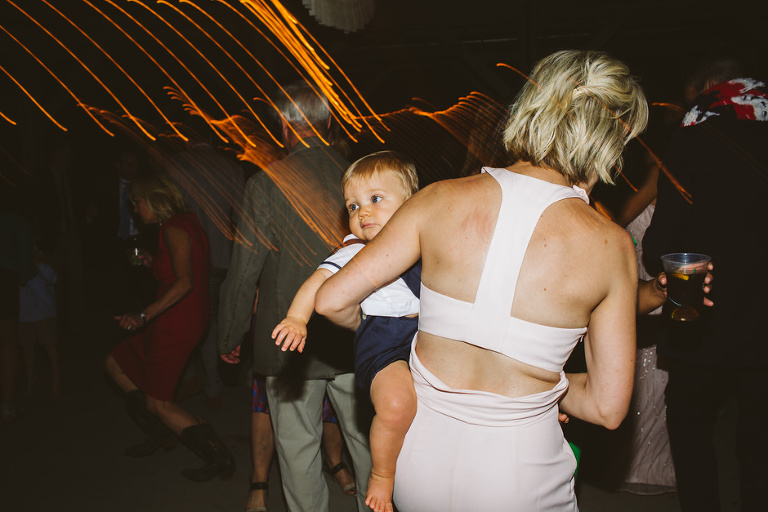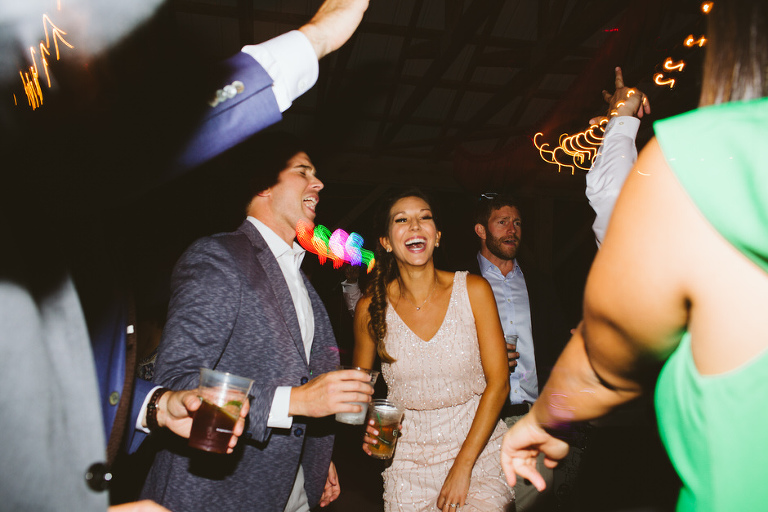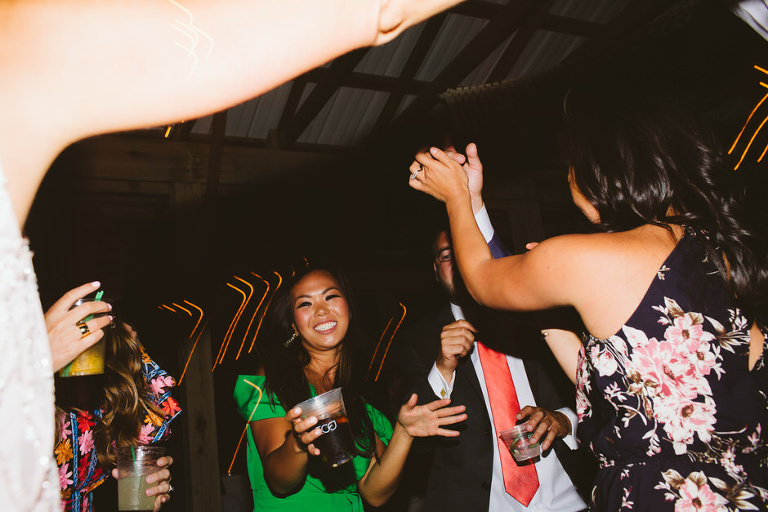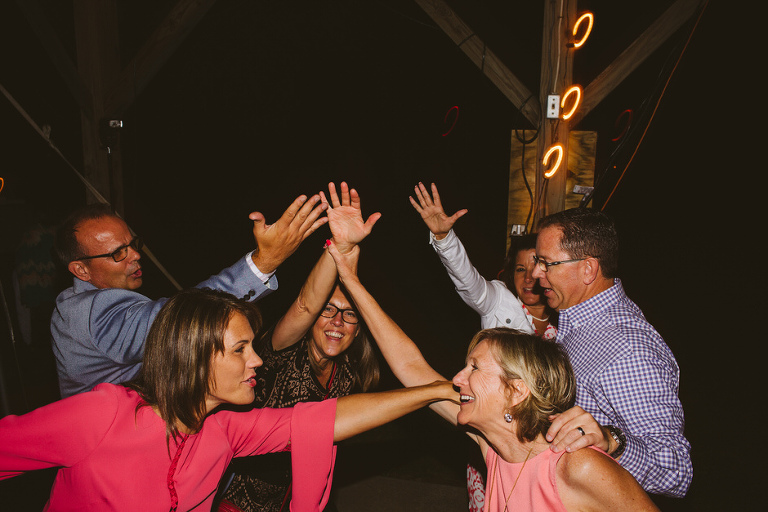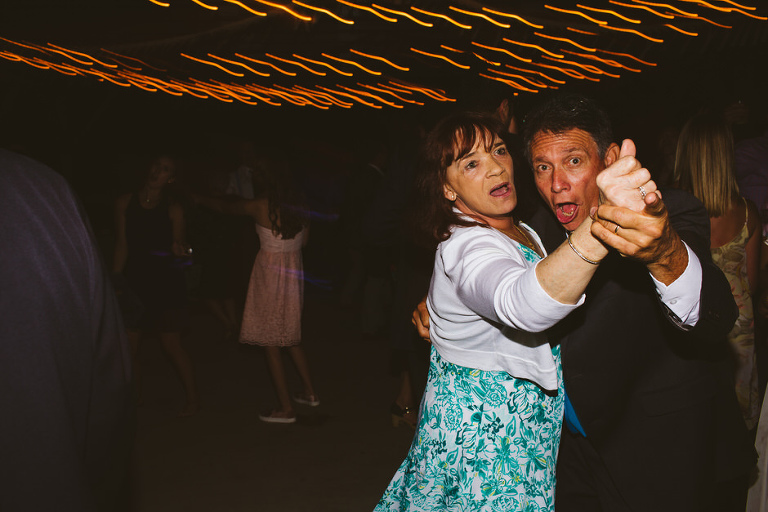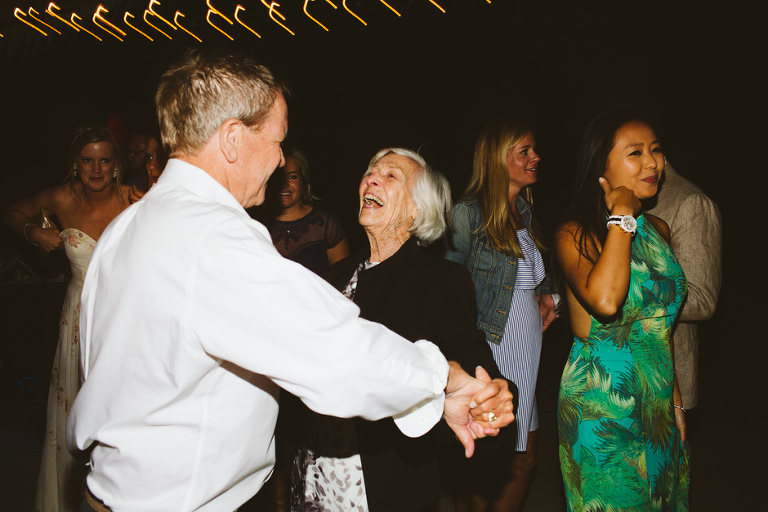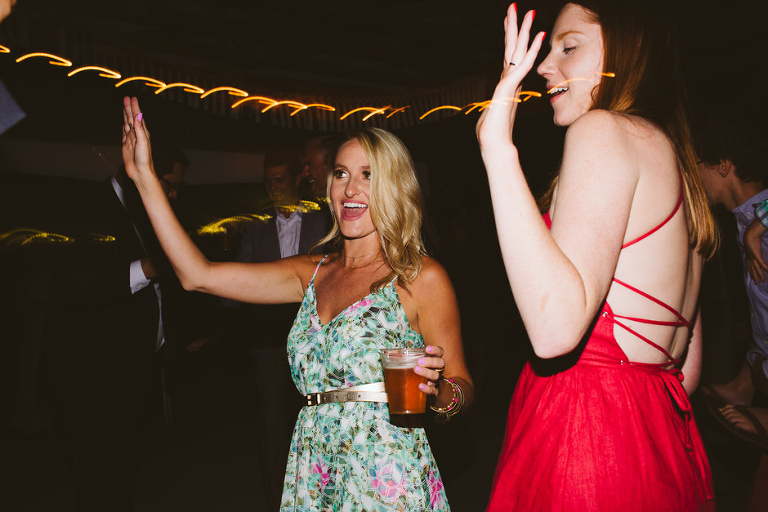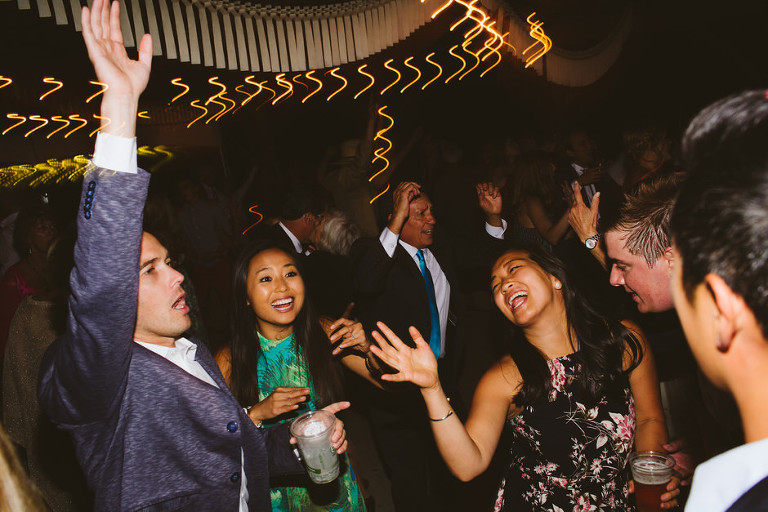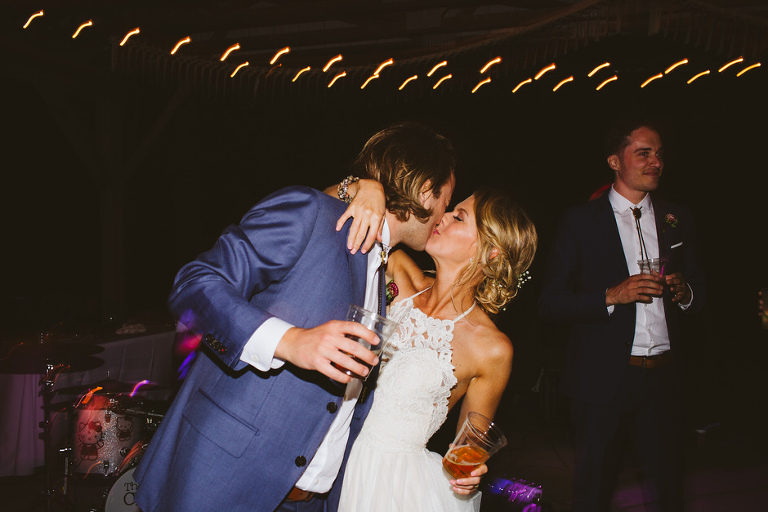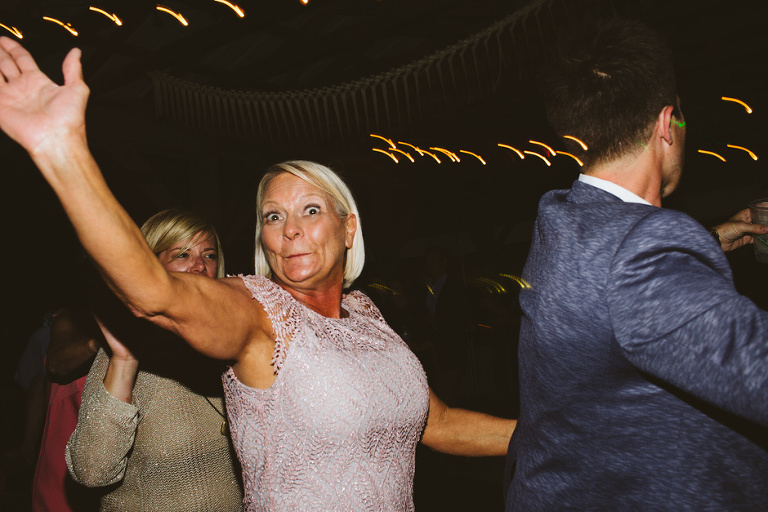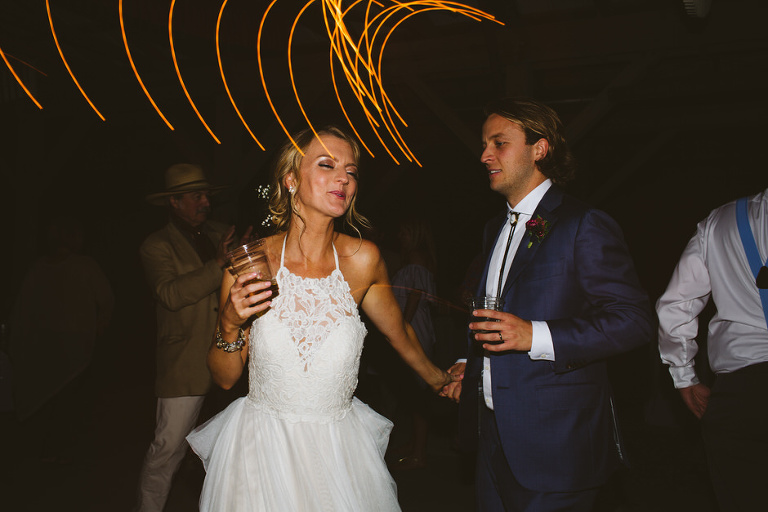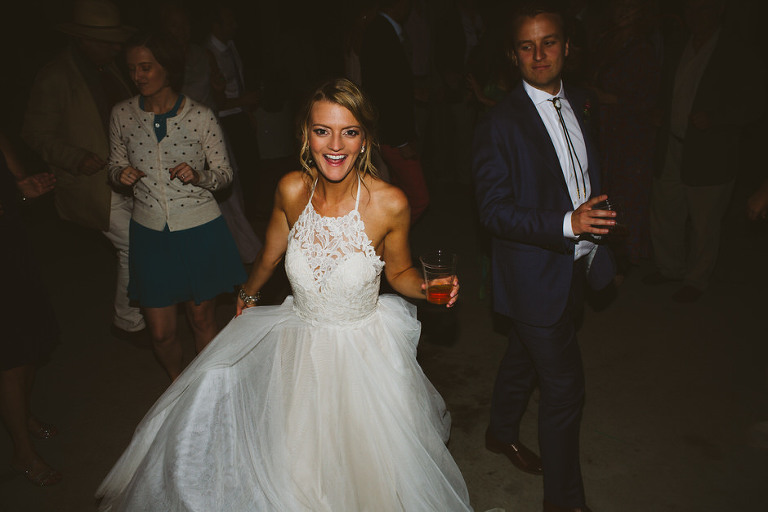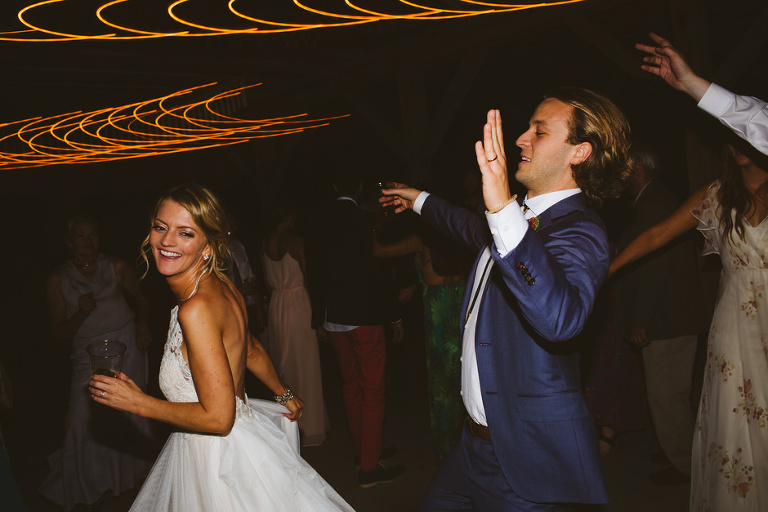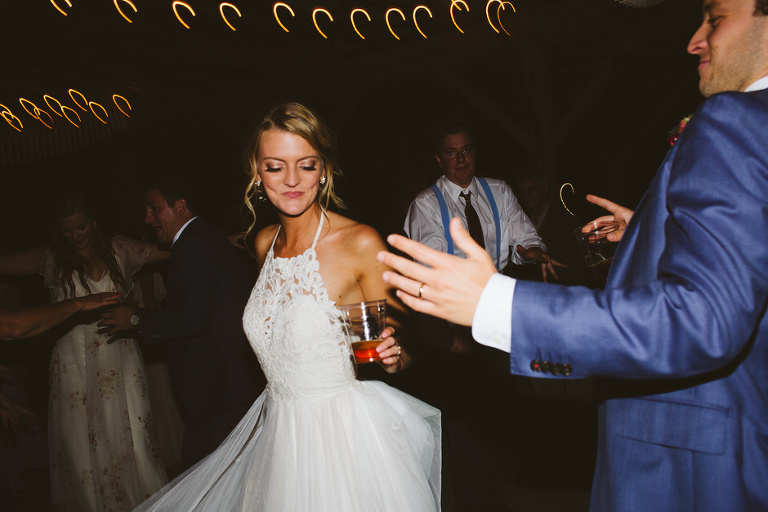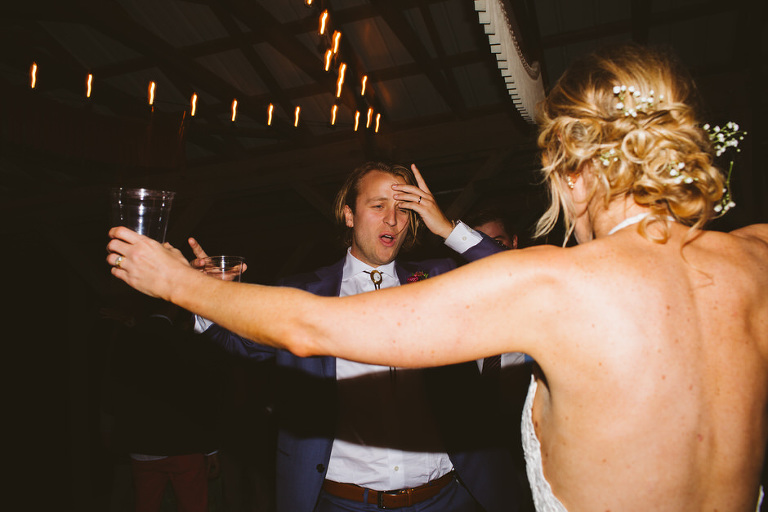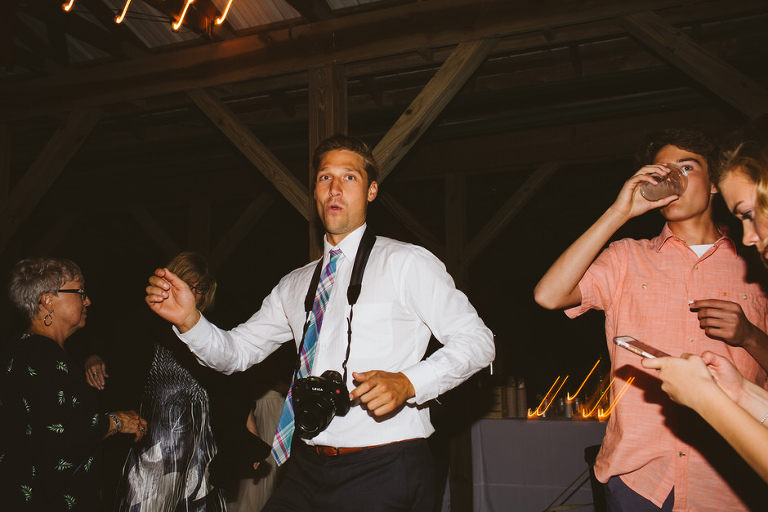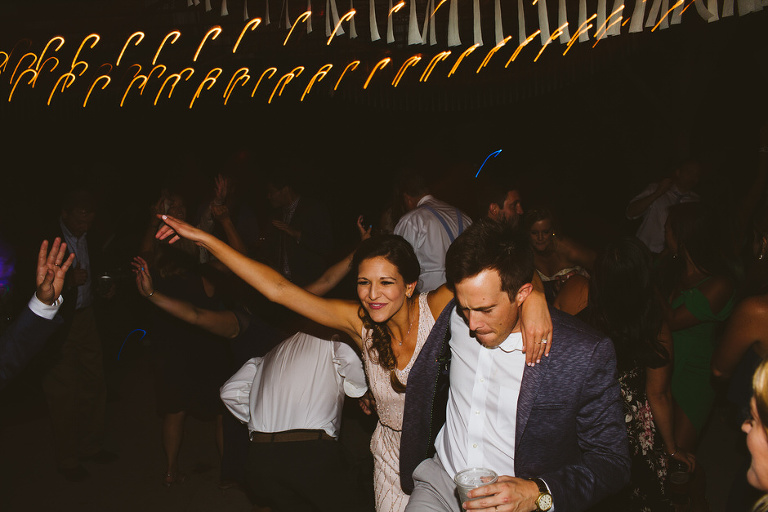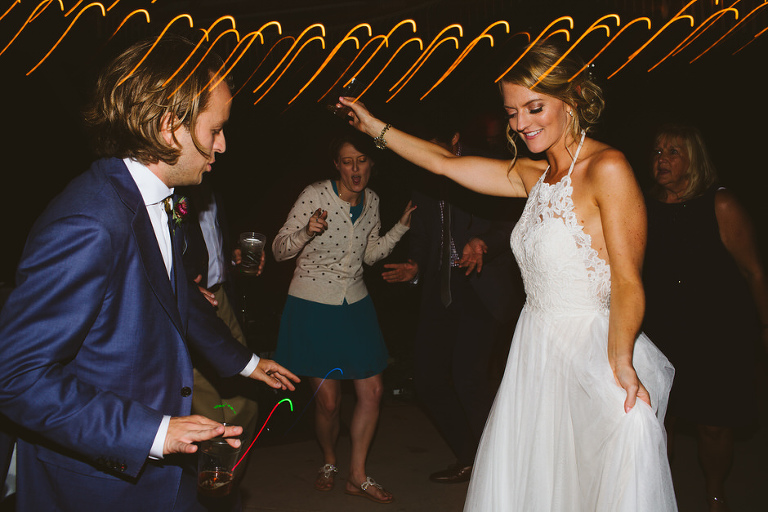 Advice For Planning Your Wedding Day:
From Jeff: First and foremost, prioritize which things you want to be the focus of your wedding. Is it the food? The music? The venue? Creating a clear hierarchy of these things really helped us plan our theme and most of all our budget. It's also very easy to get caught up in all the madness during your big day. Make sure to step back during some point and make sure to enjoy it. Oh ya, and don't sweat the small stuff!
From Amanda: Hire a wedding planner!!! Preferably one as talented as Jamie. 🙂 She took the stress out of wedding planning, which made the process relaxed, fun and a time I will fondly remember with Jeff. Since the wedding is only one day, you want to make sure you enjoy the process, before the wedding and especially after. Also, don't be afraid to make it as personal as you want! The most important thing is that you're marrying your one true love, and sometimes it's easy to get caught up in the details, traditions or expectations of others (and usually you're putting this pressure on yourself). Like Jeff said, don't sweat the small stuff!