Port 393 Wedding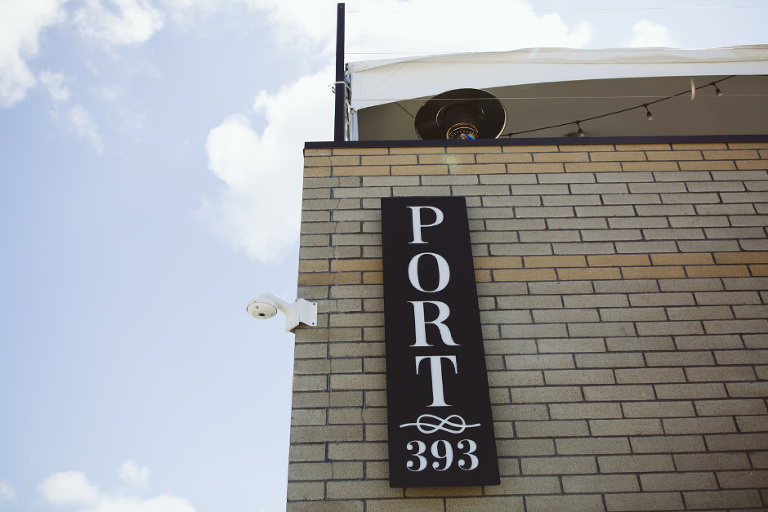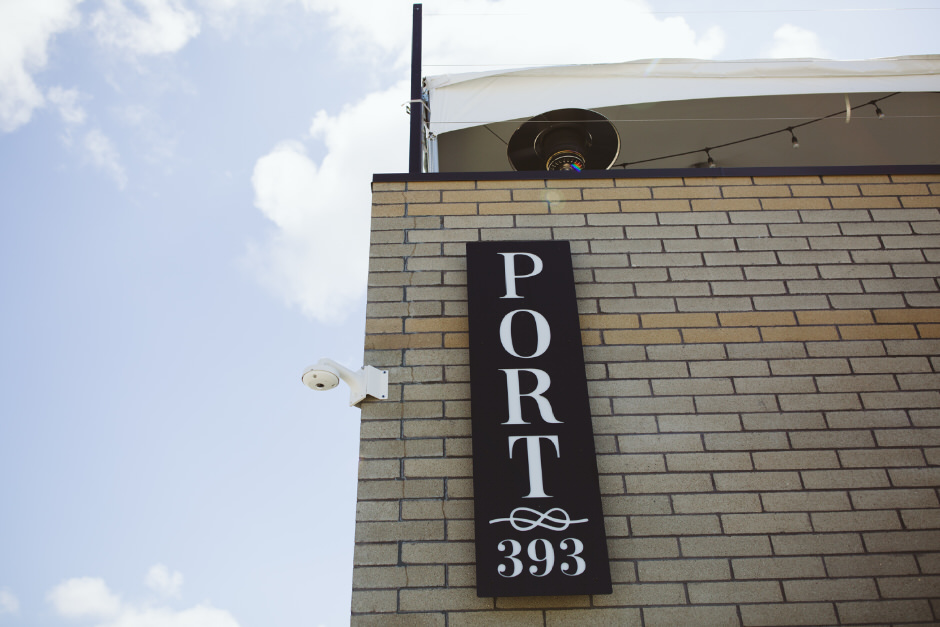 Cassie and AJ's whole crew mean so much to me. This is the 3rd wedding of this amazing family group and shooting these moments is a treasure. 
COVID gave me this wedding. 
I actually was booked for their original date and REALLY upset to have to let it go. Luckily enough, they ended up in good hands with my own wedding photographer (you are the best Abbey!) but when they had to reschedule, she was booked their for their date so back to me they came! I was so jazzed they decided to reschedule at Port 393 in Holland as well as it's a new venue and I was so excited to check it out. Everything about this day was lovely. From seeing this amazing family again to getting to check out this venue. I loved getting to capture this day.
Feel free to check out the slideshow HERE
The rest of this post is the perspective of the couple 😀

How it Started:
 Cassie and I met at a concert in Grand Rapids while we were living in Kalamazoo. We quickly realized we had a lot in common and started spending a lot of time together. One thing led to the next, and eventually, we were inseparable. We enjoyed a lot of live music, summers at Diamond Lake, and traveling Michigan together to see friends and family. In the fall of 2019, I asked Cassie to marry me at Grand Teton National Park in Jackson, Wyoming. We have traveled a lot together, but something was special about the Teton's, and it will forever be a place where we will go and enjoy our memories.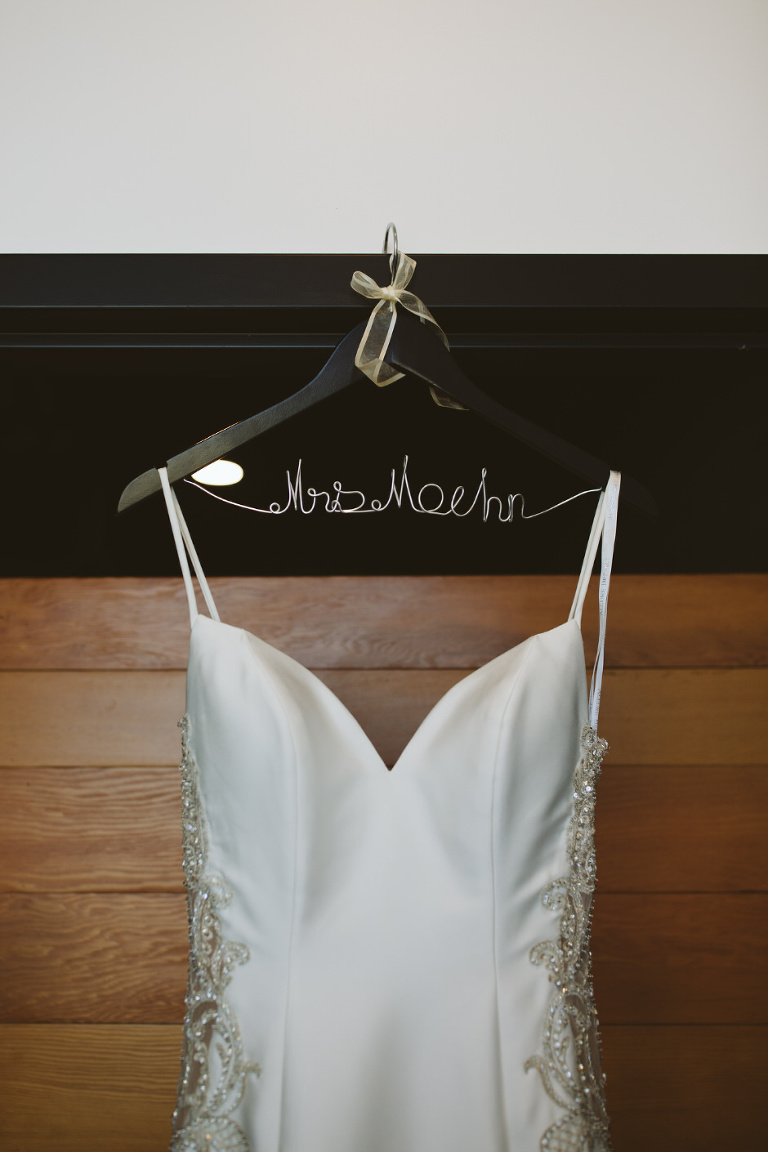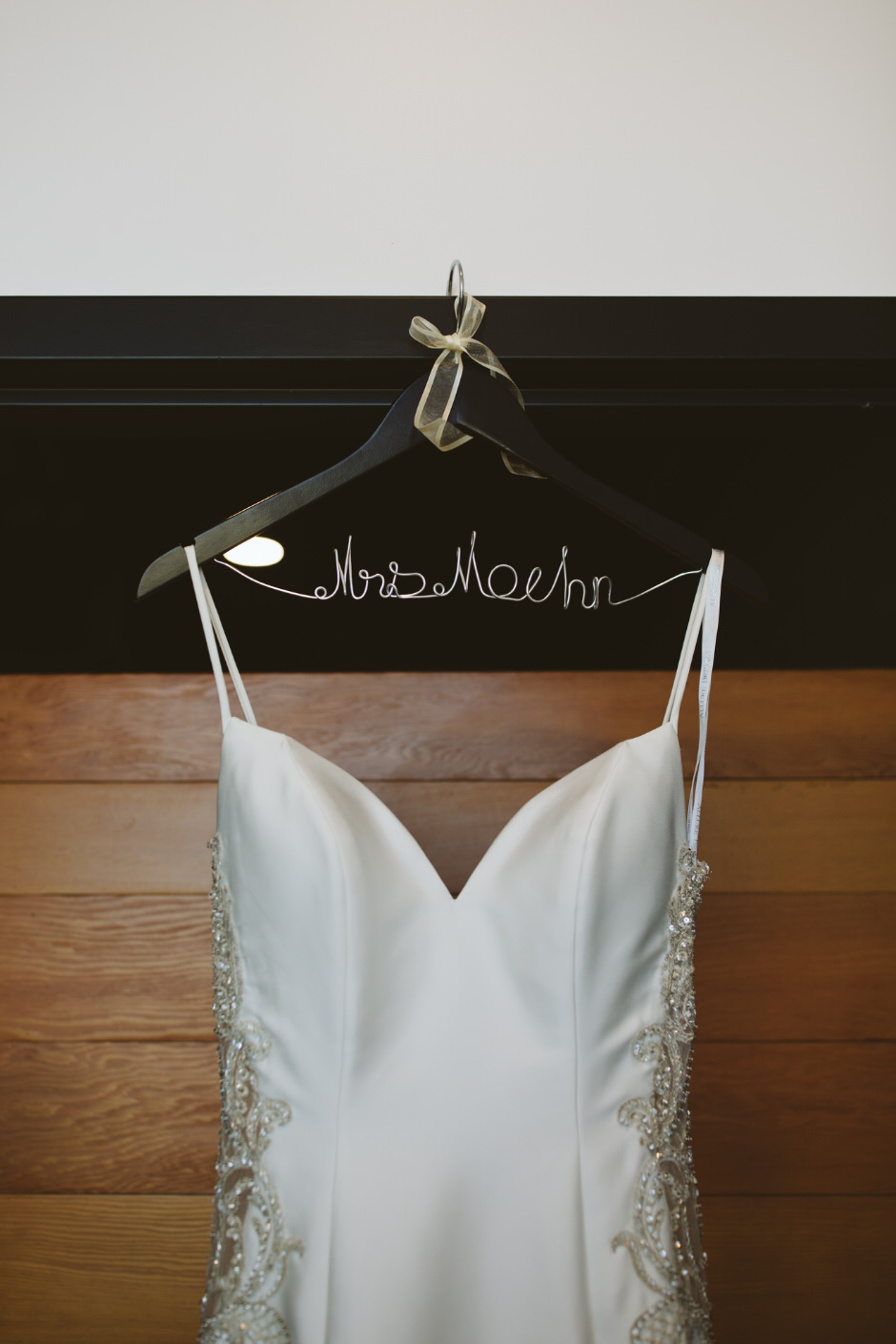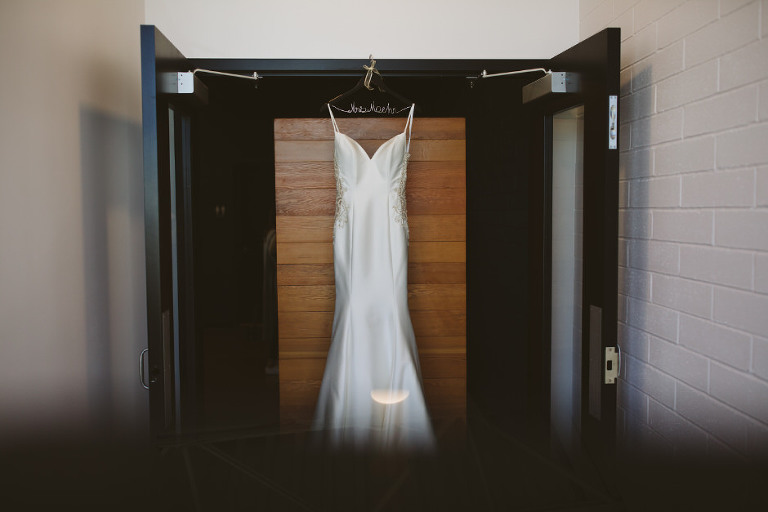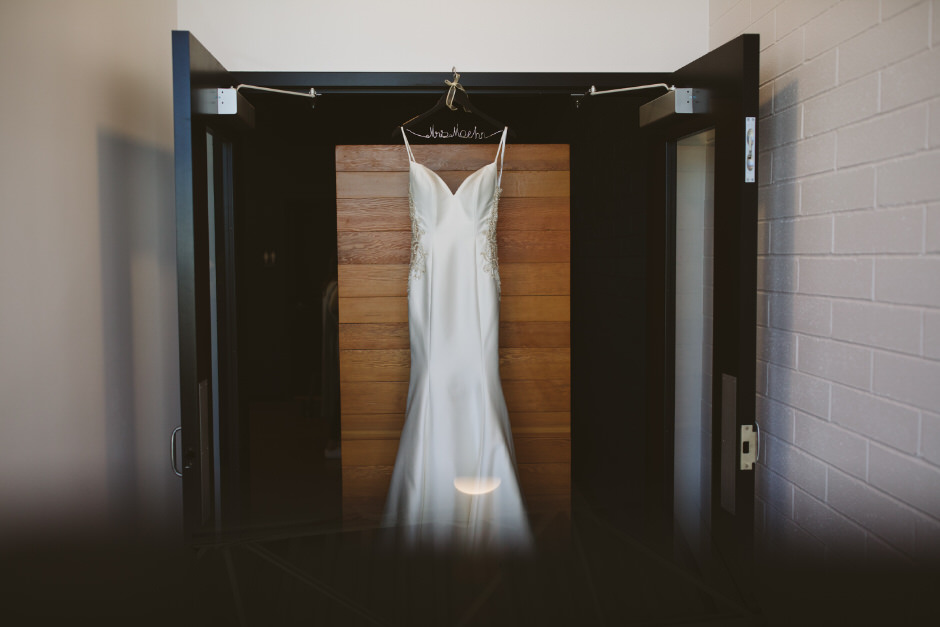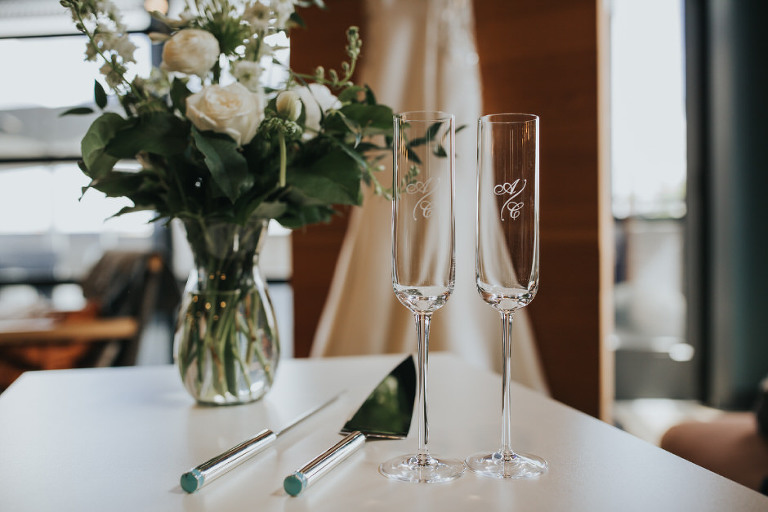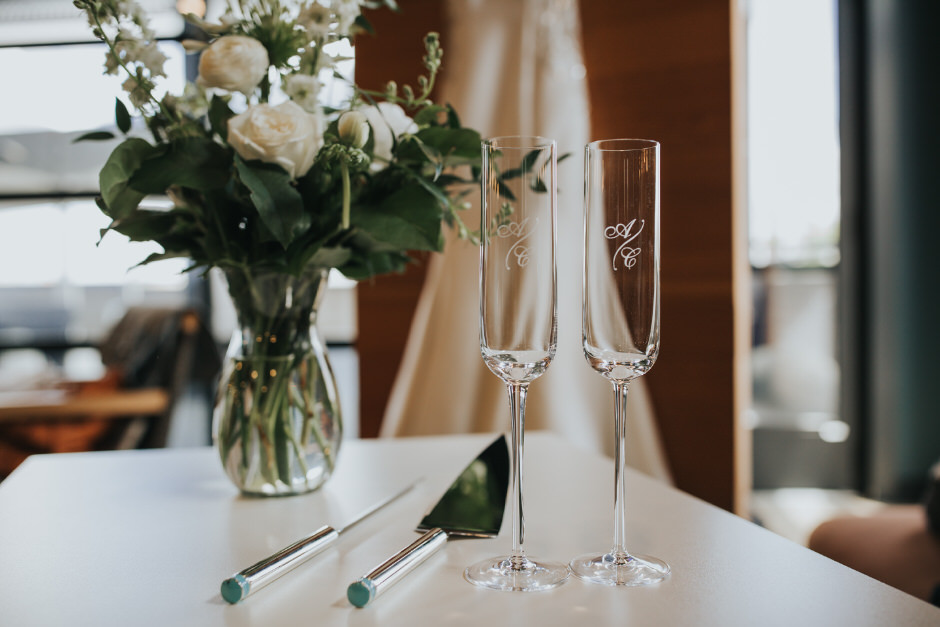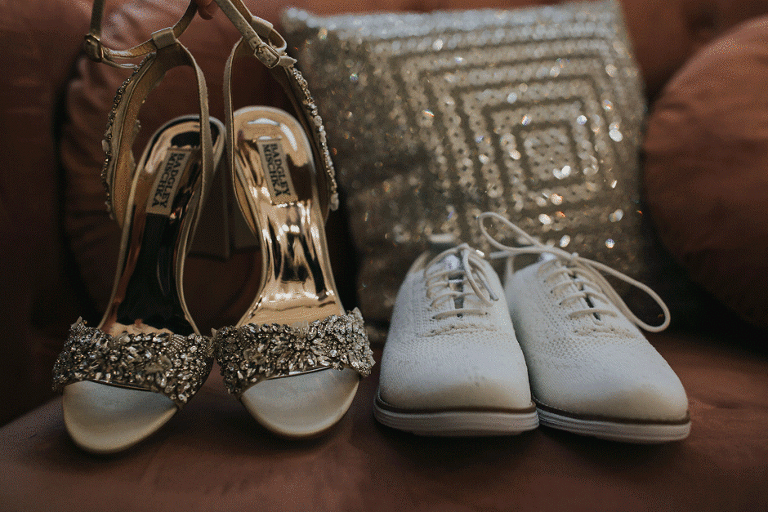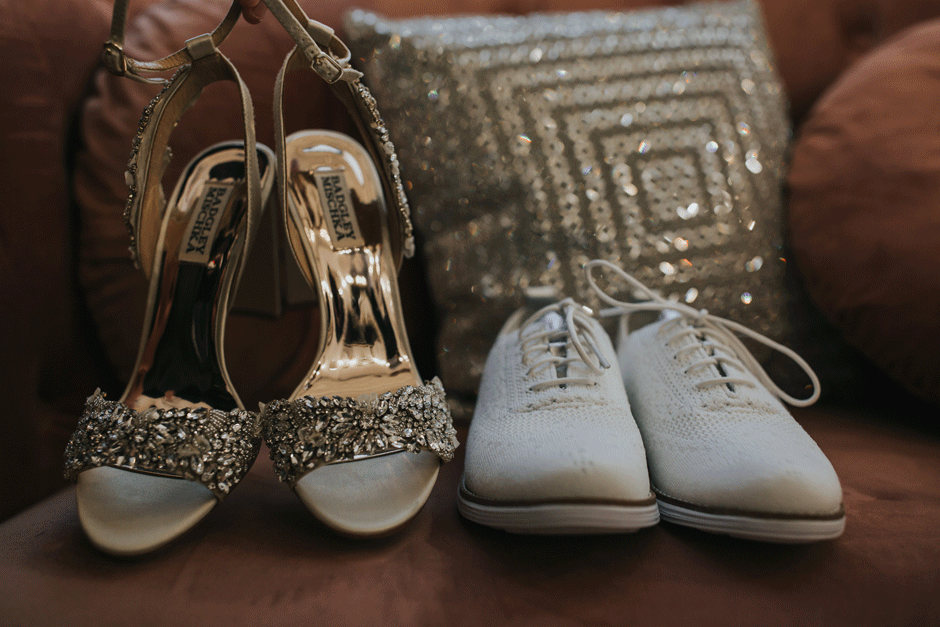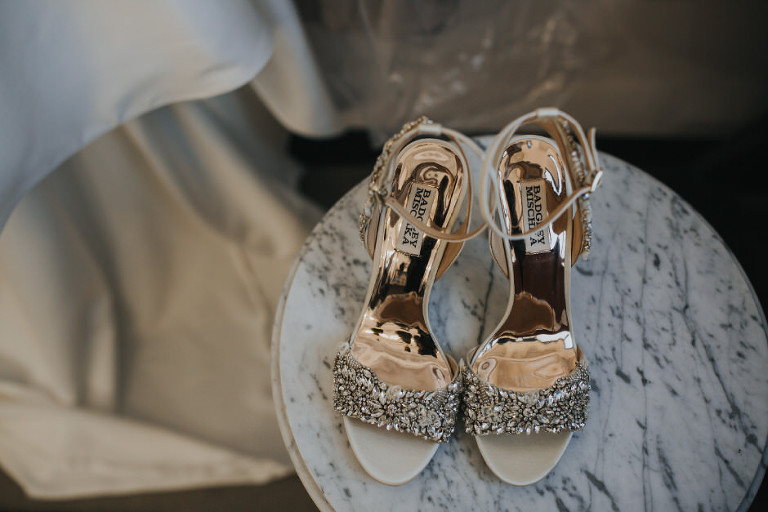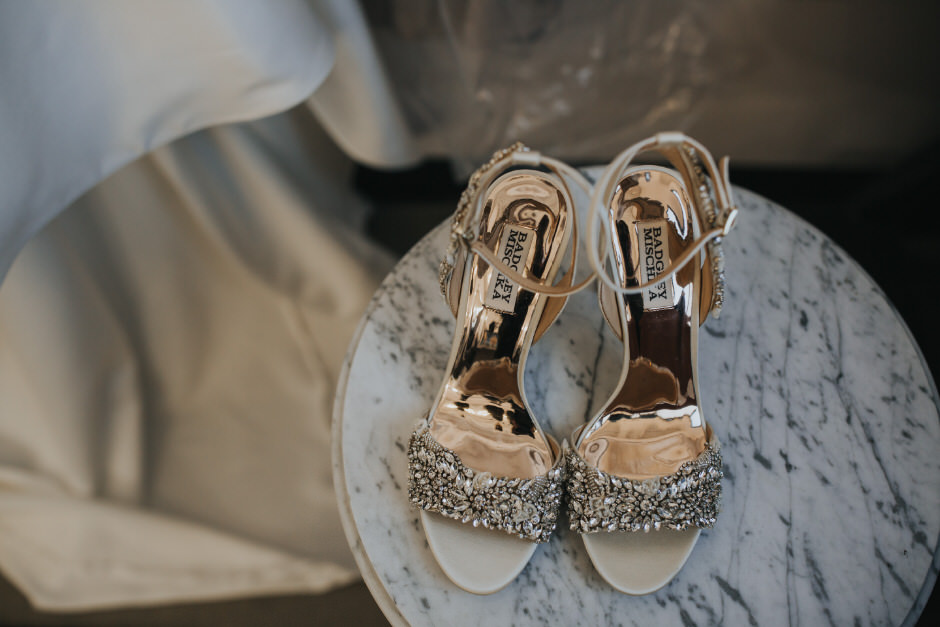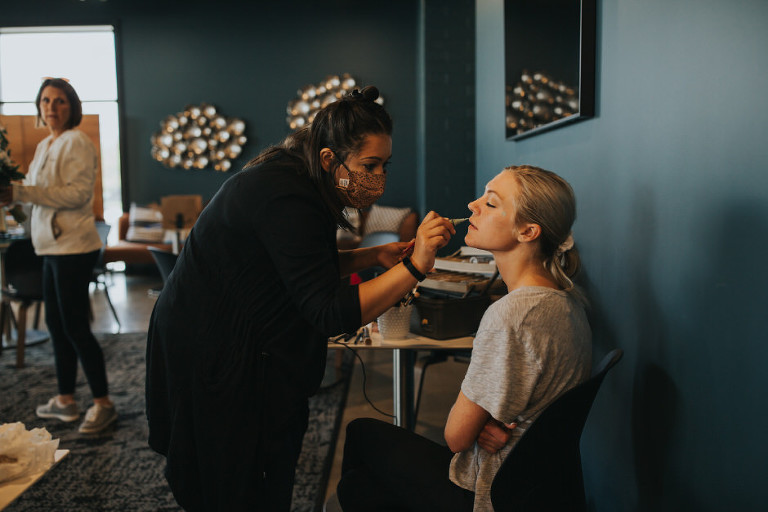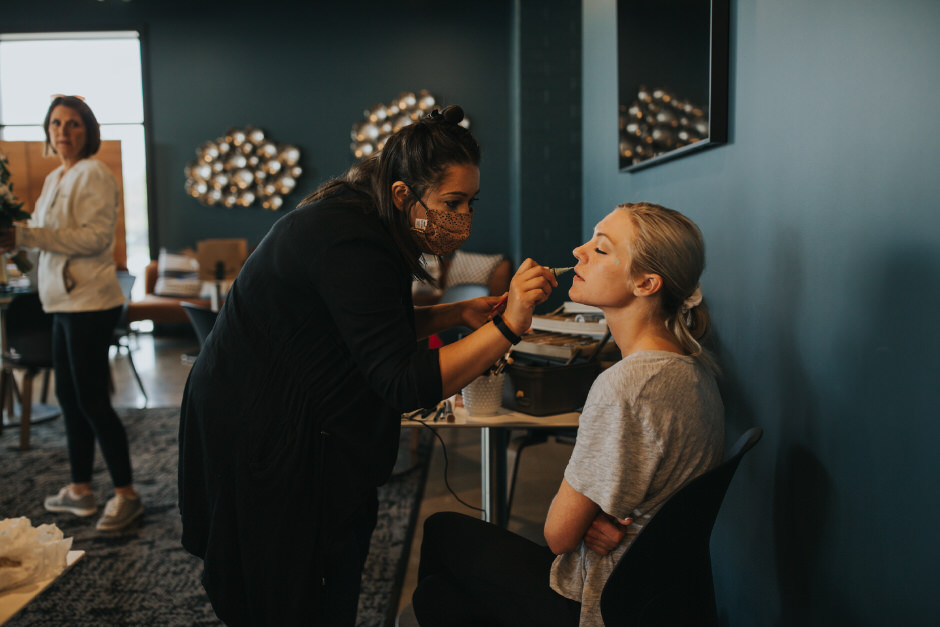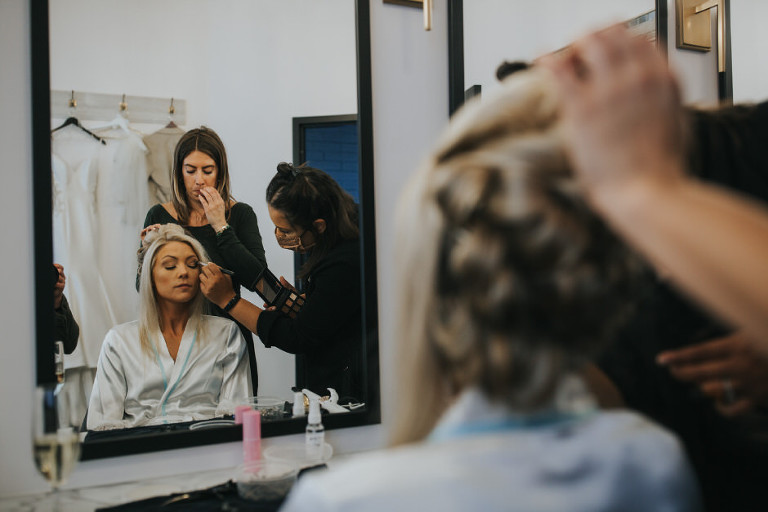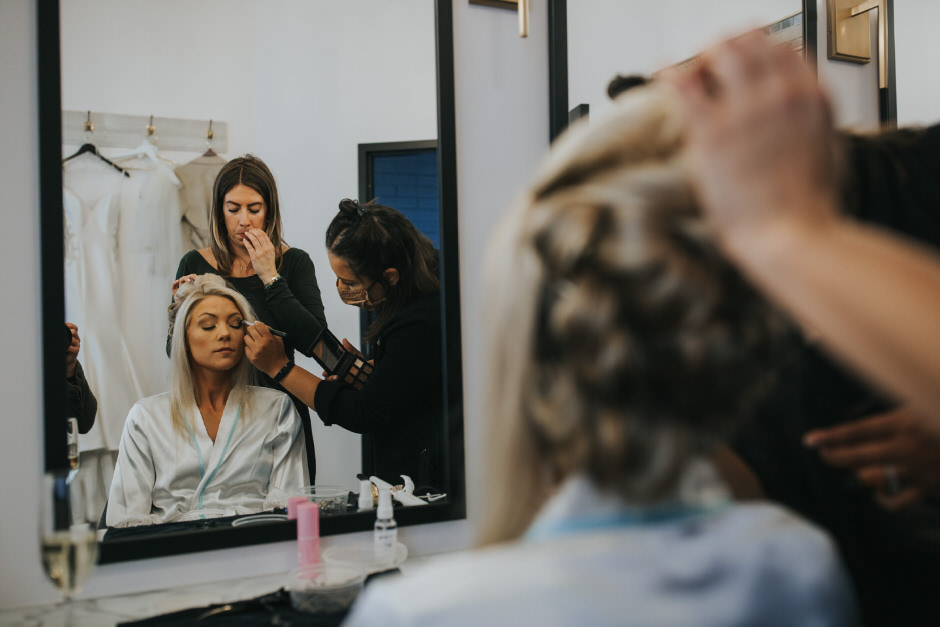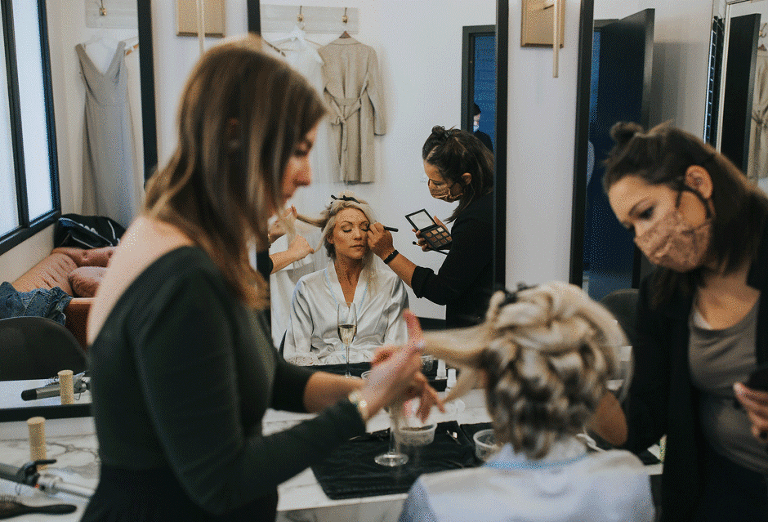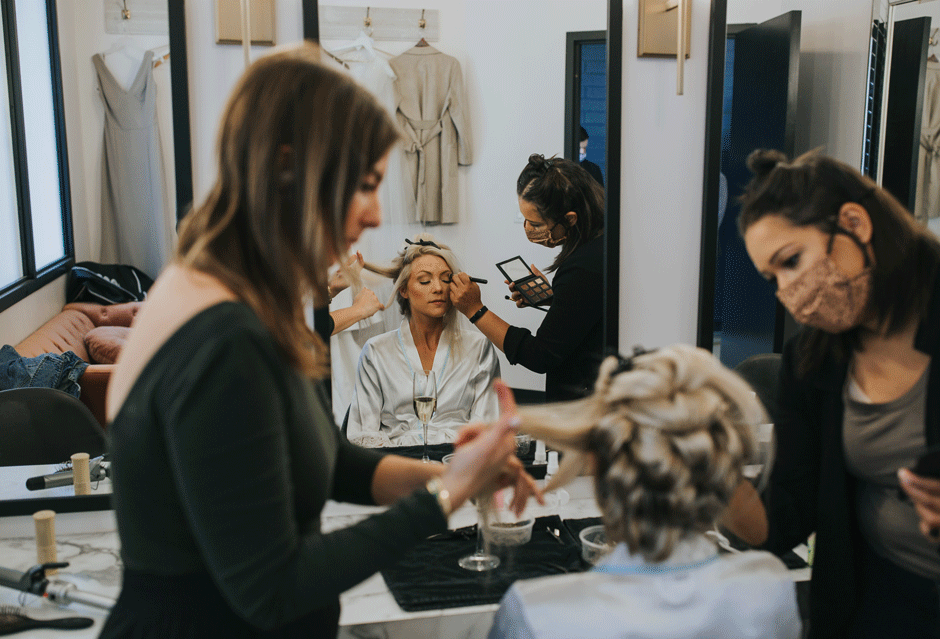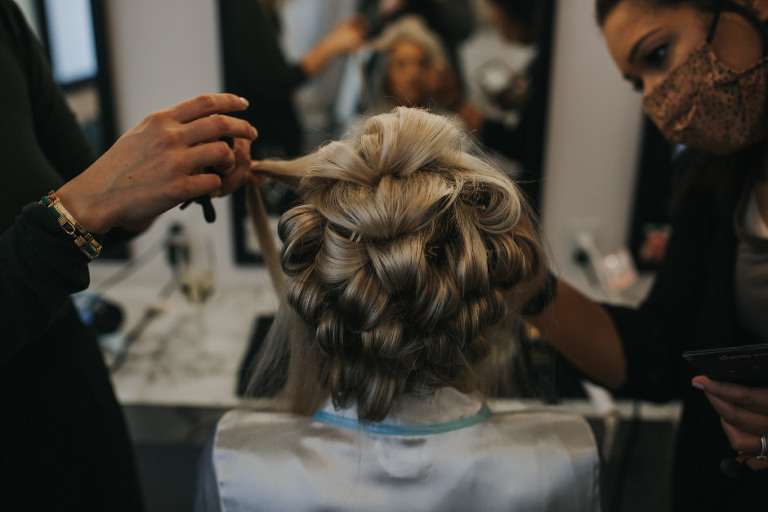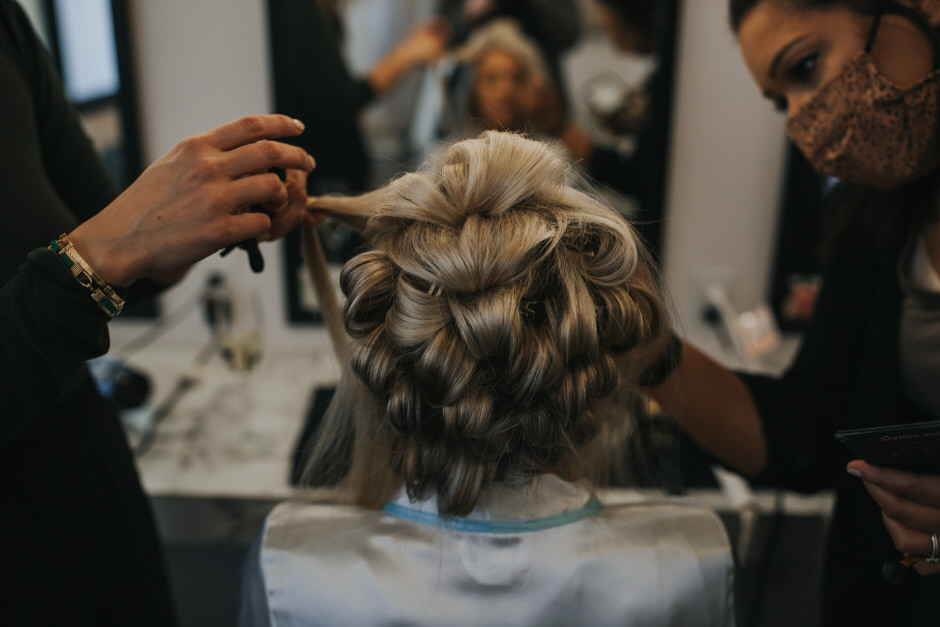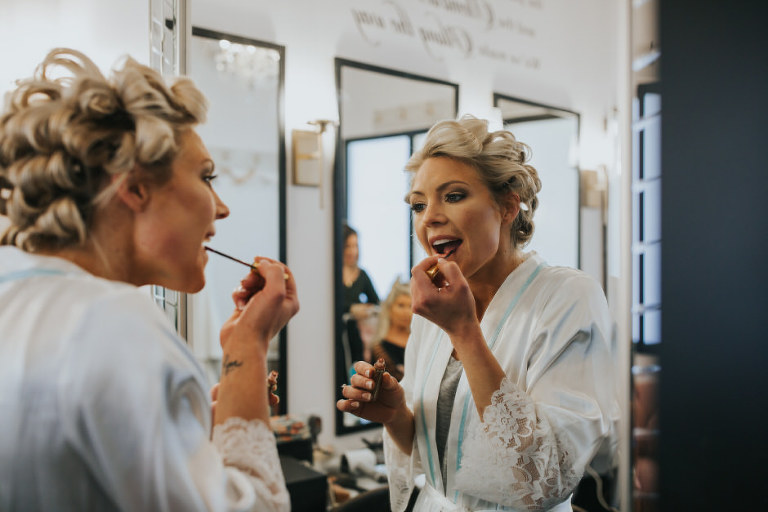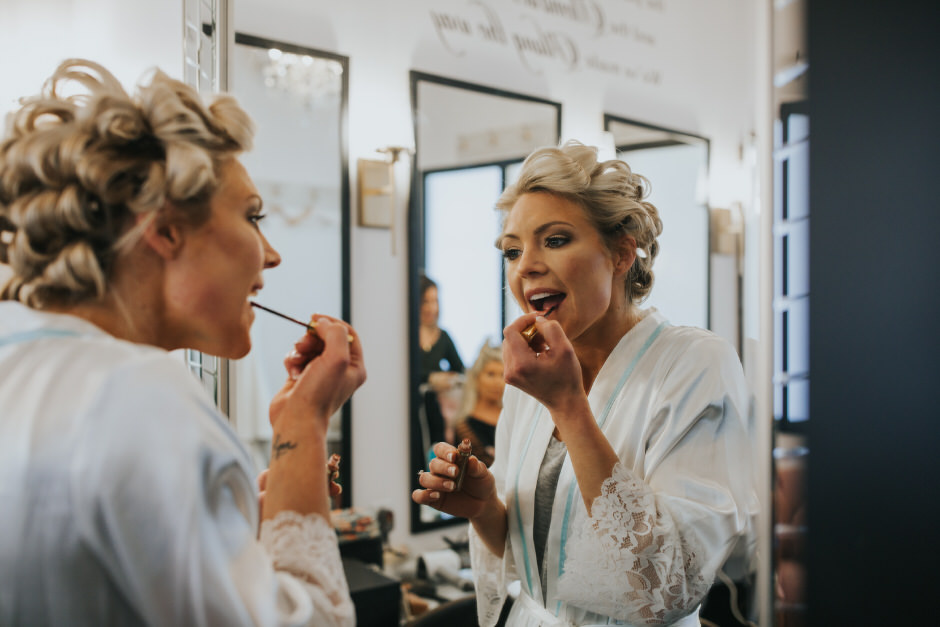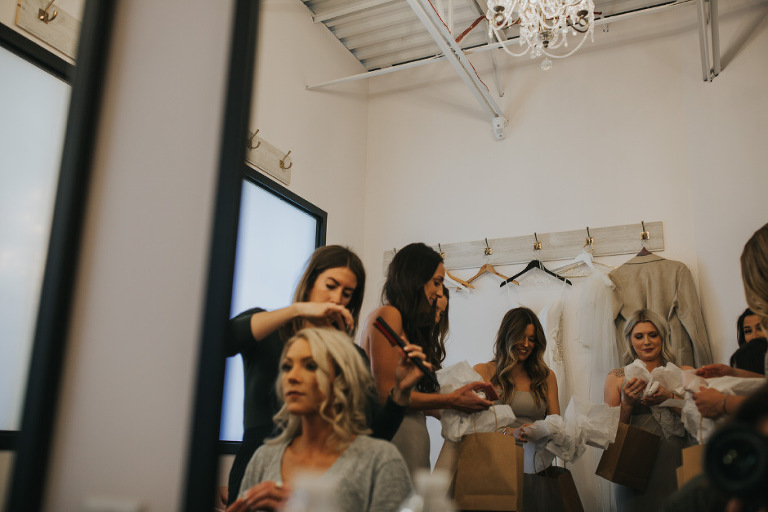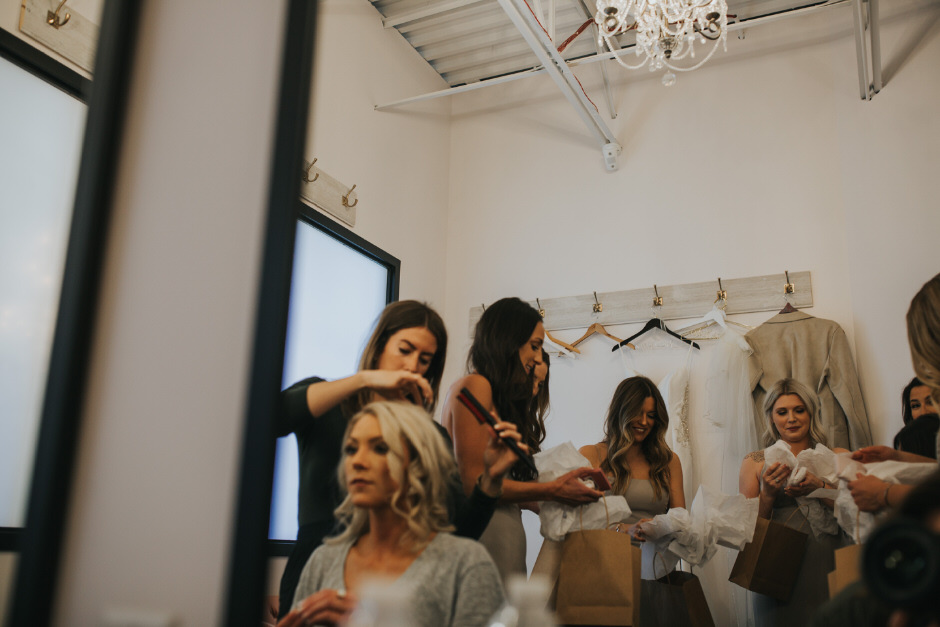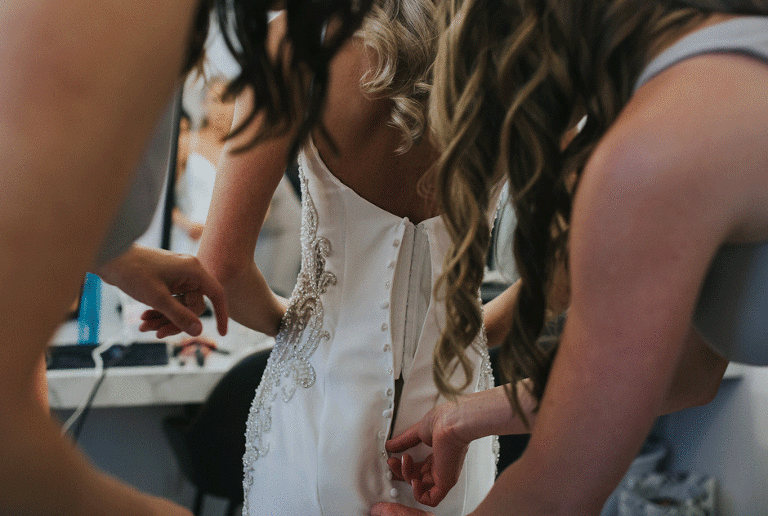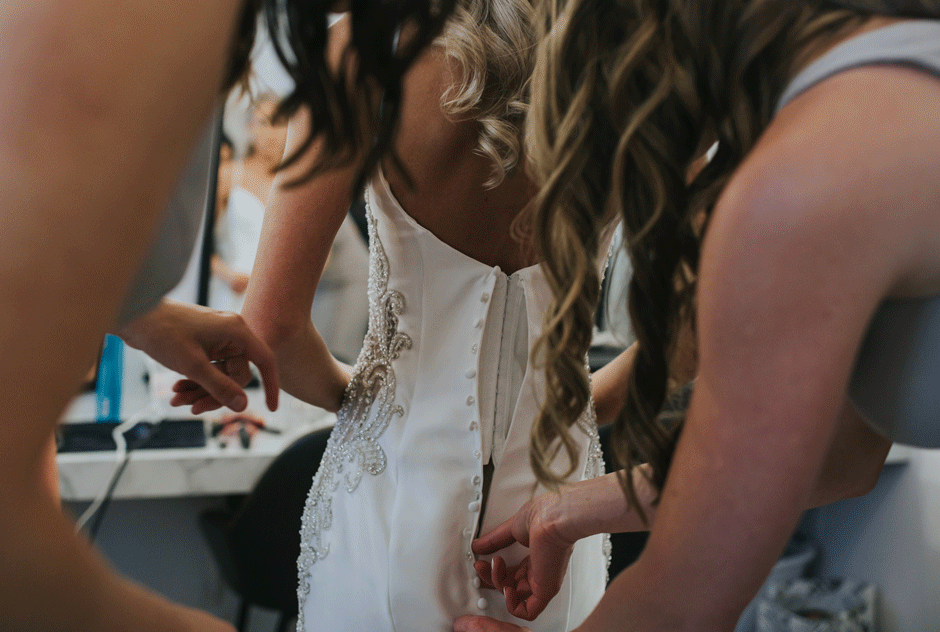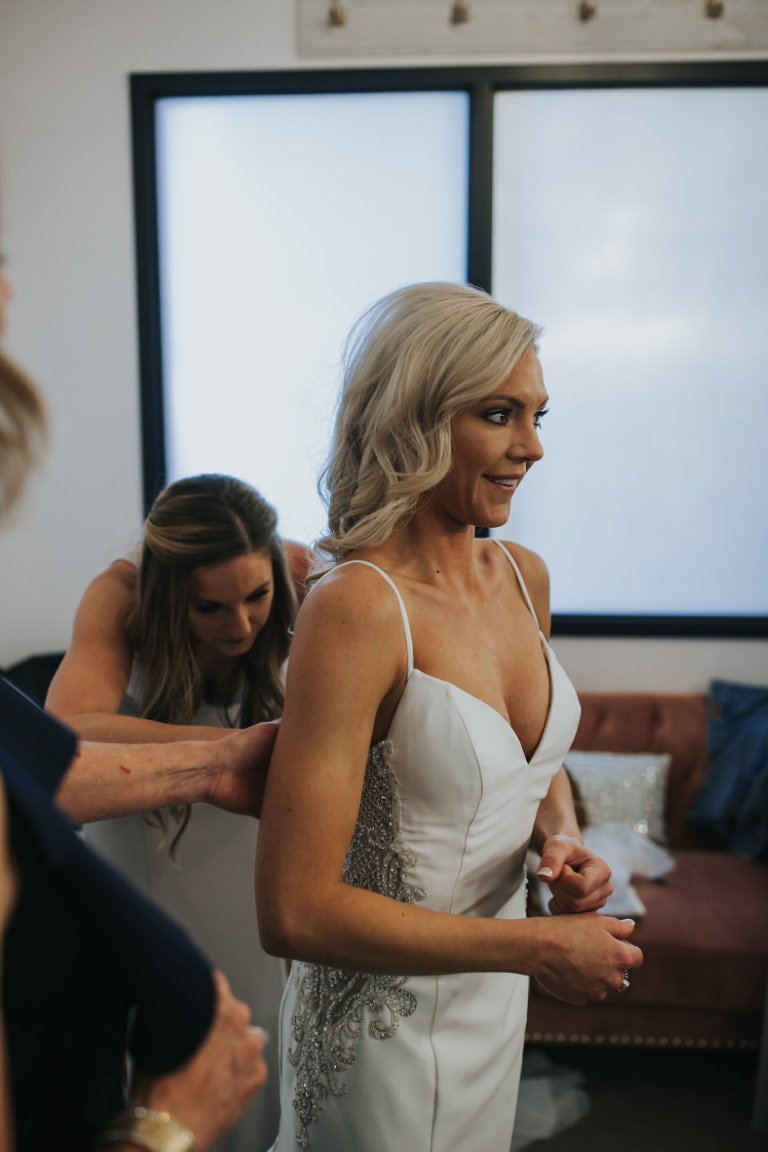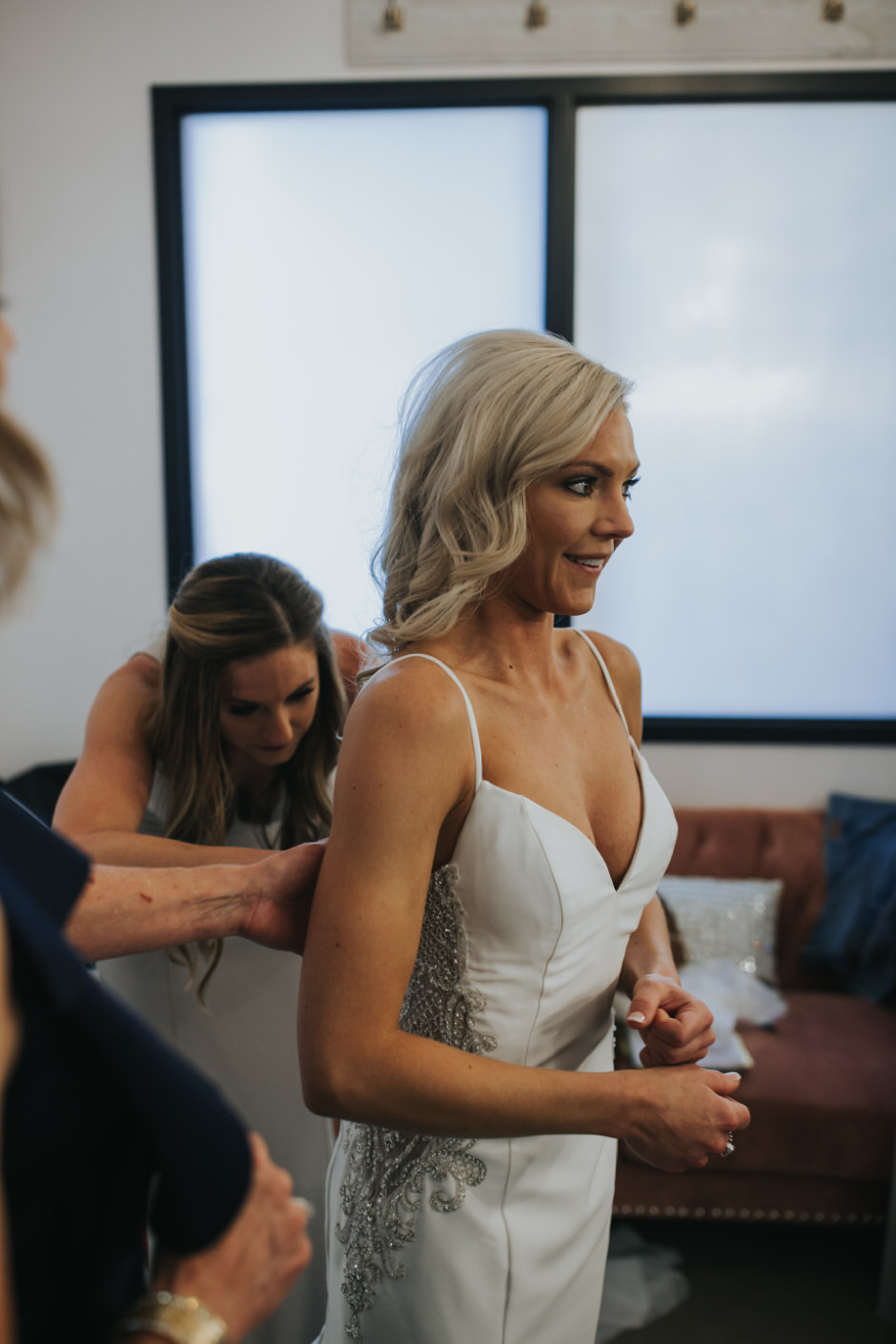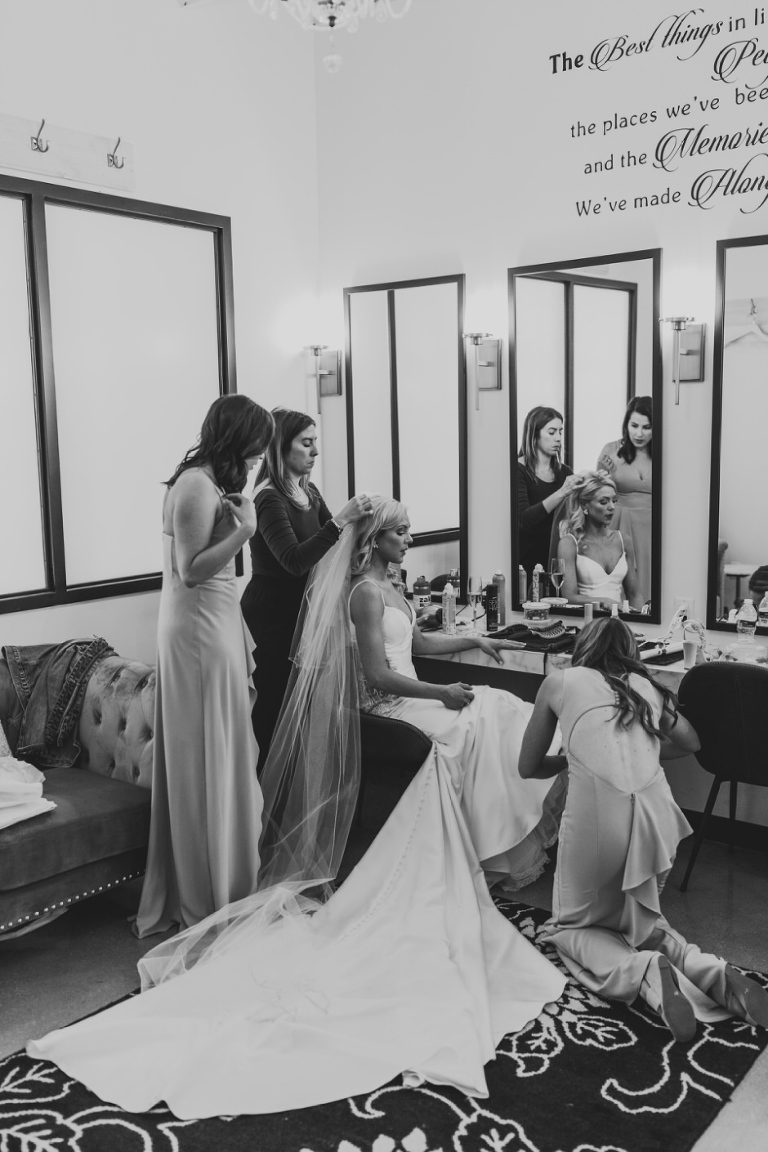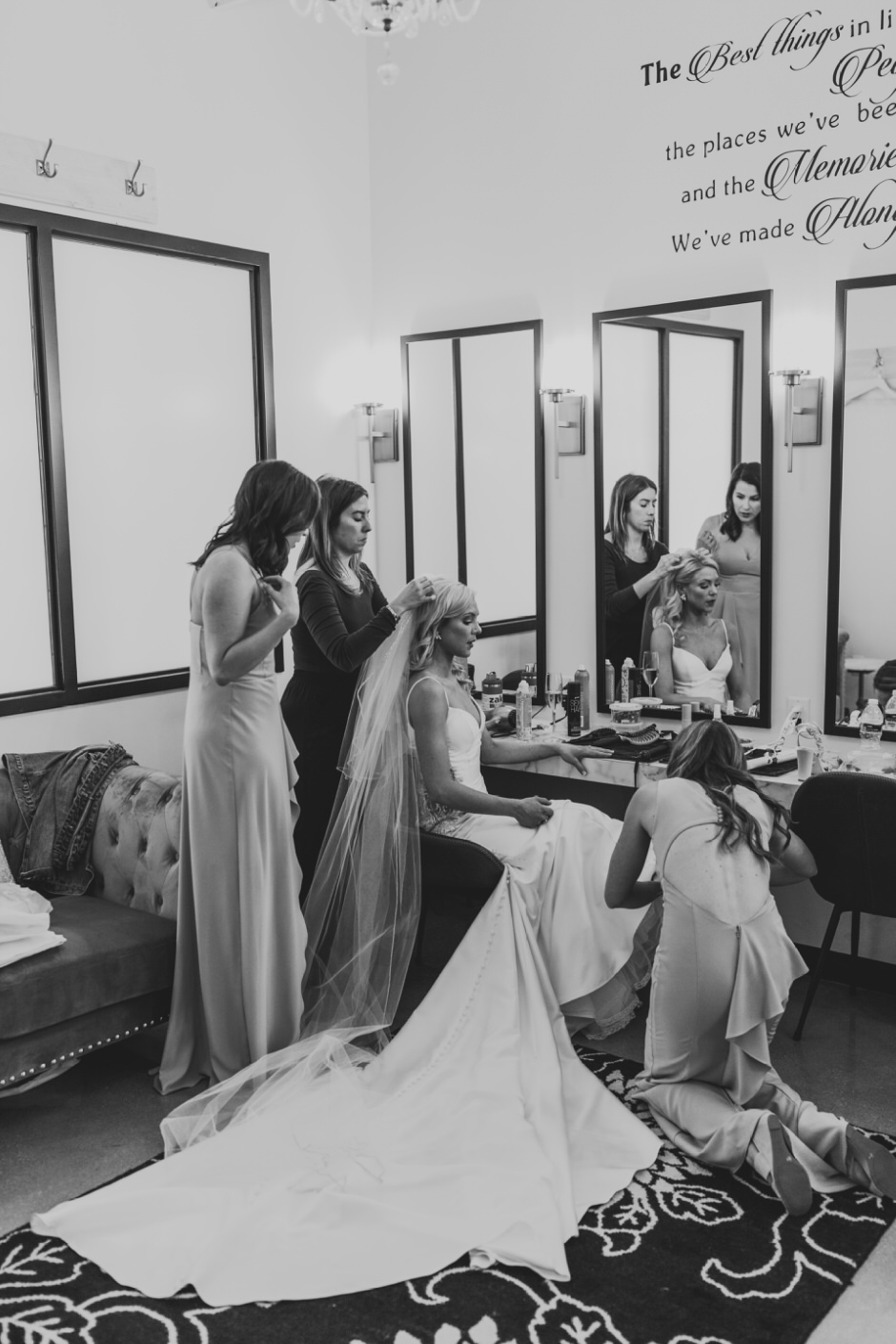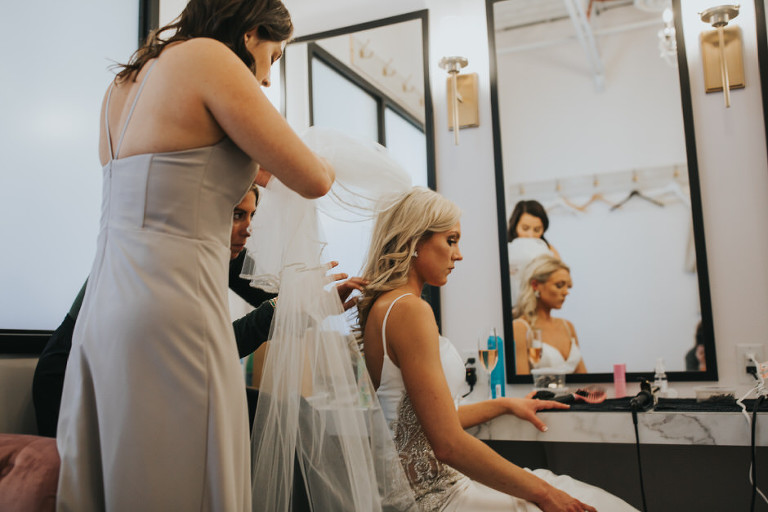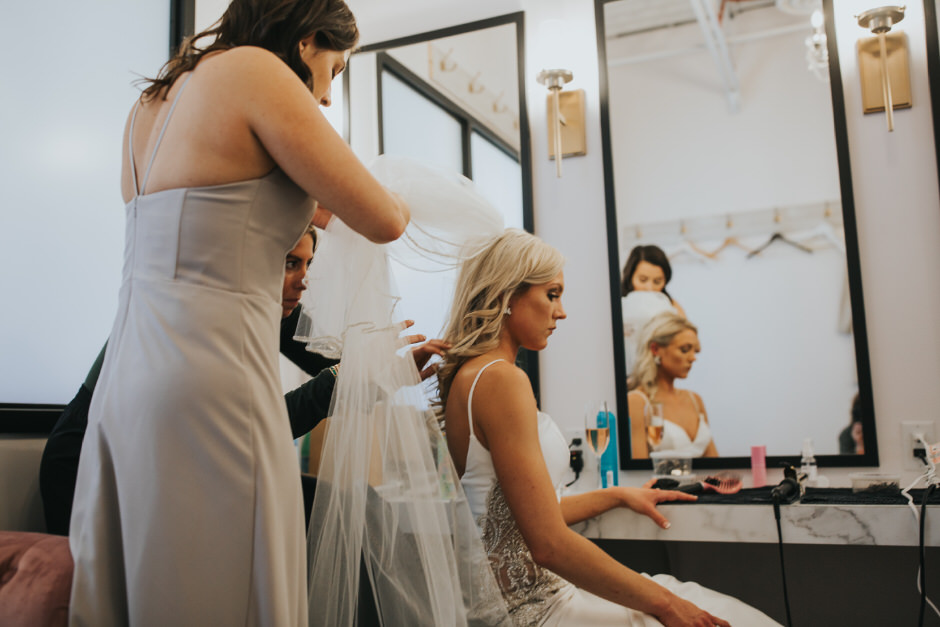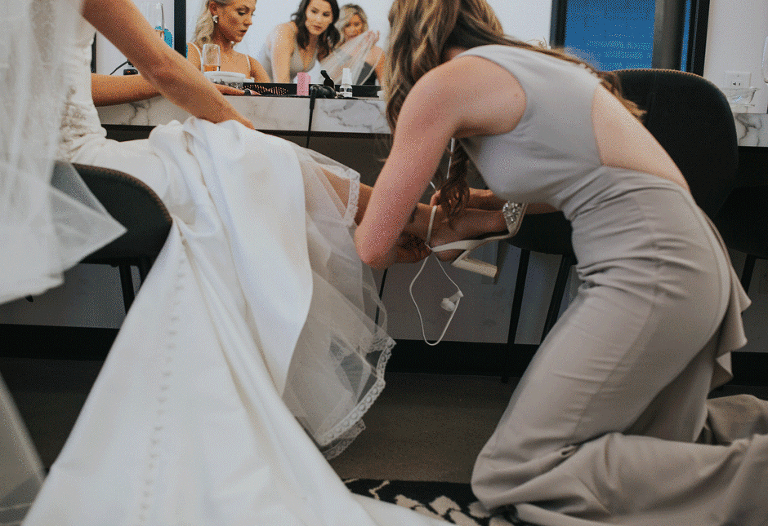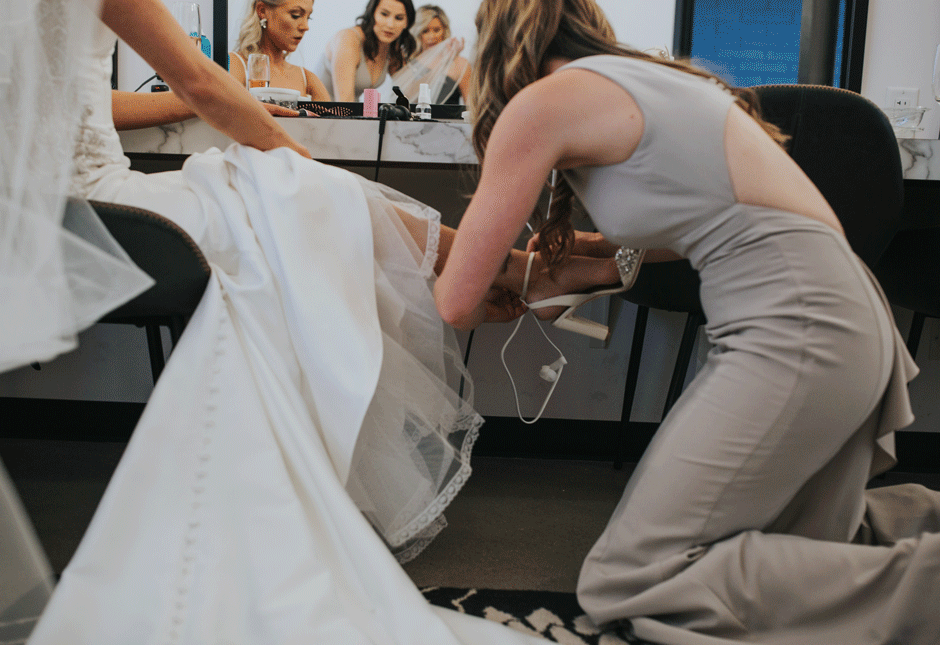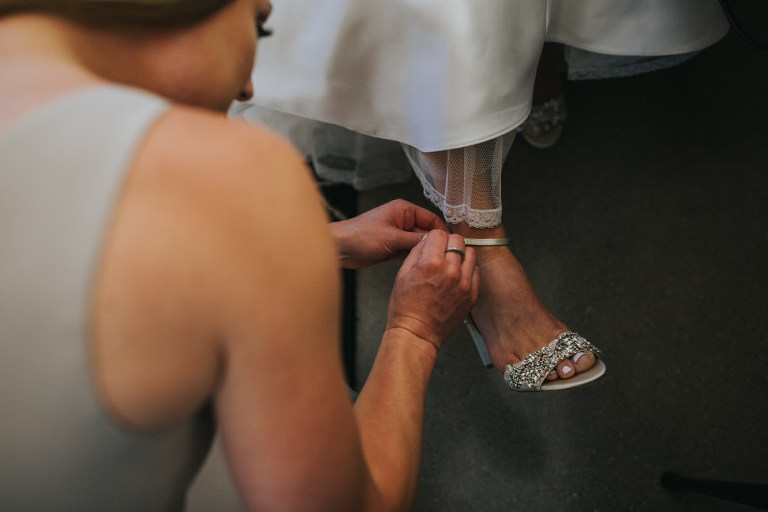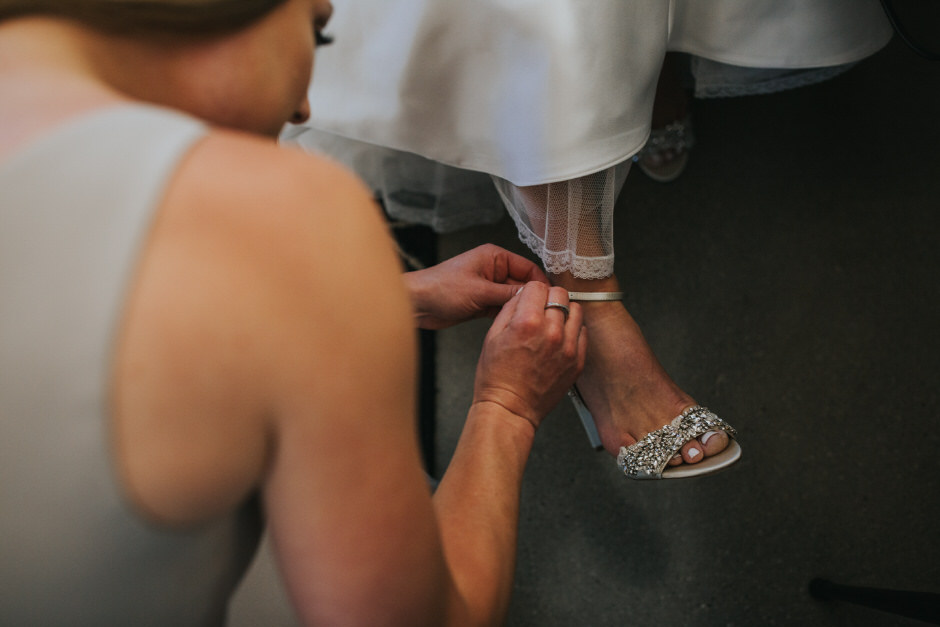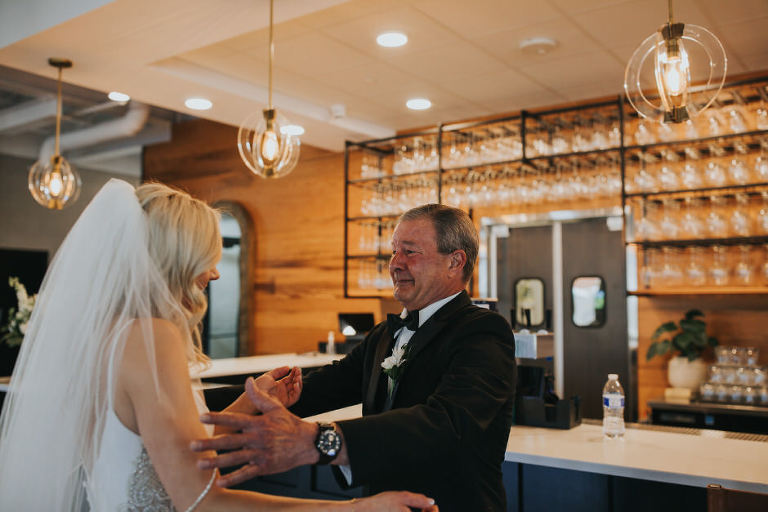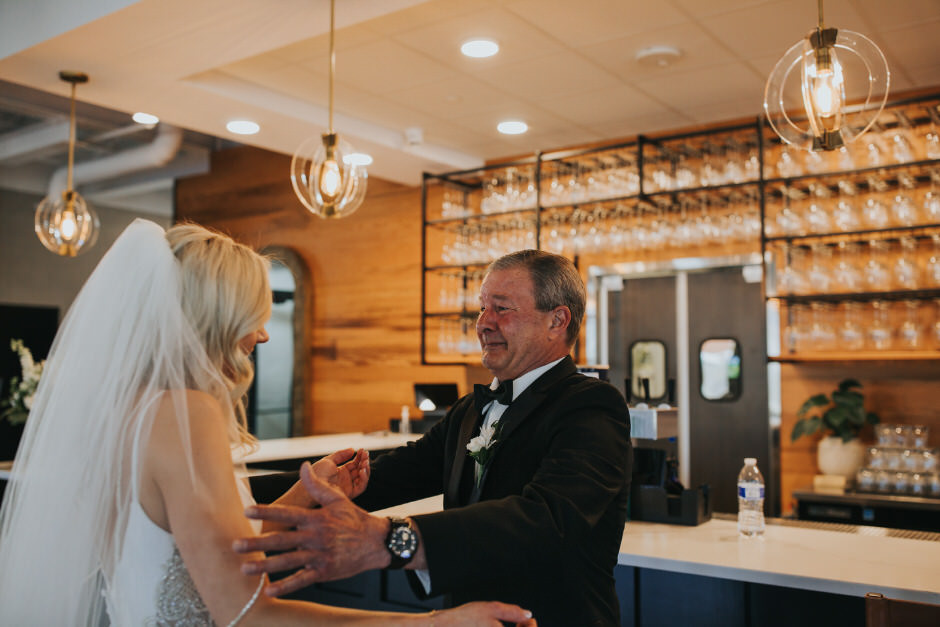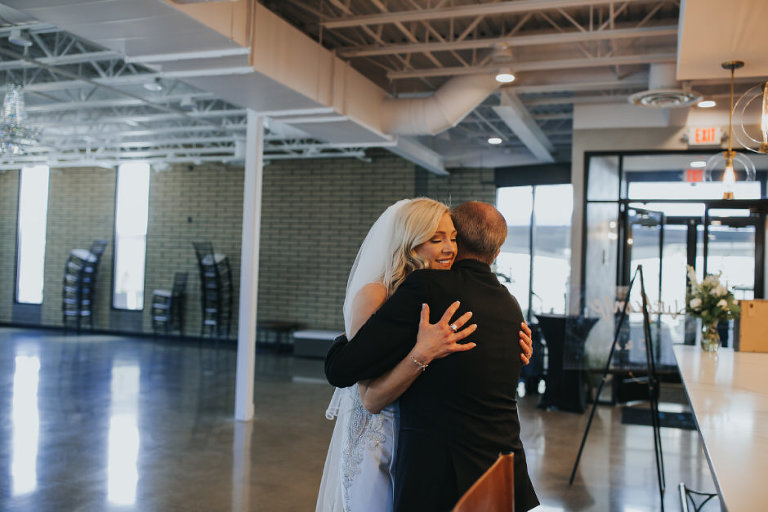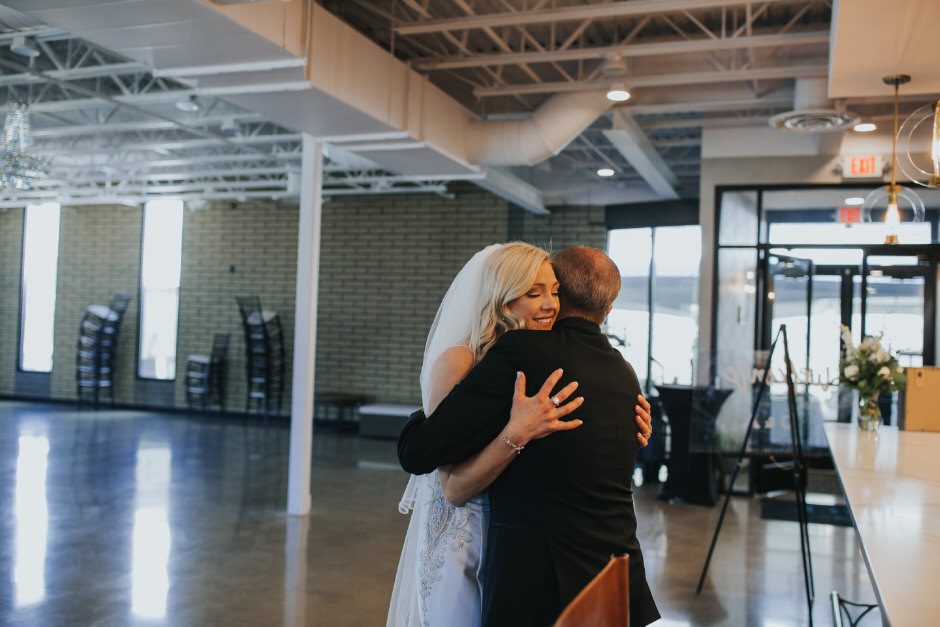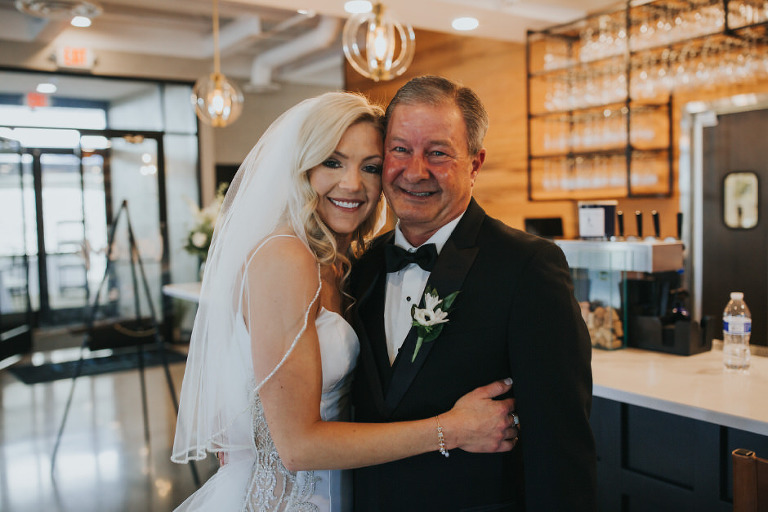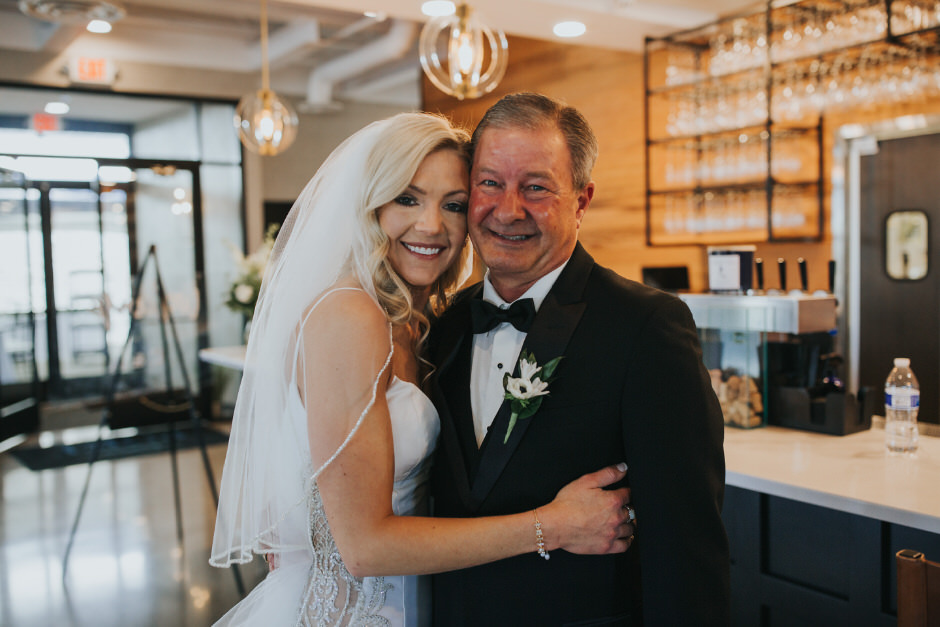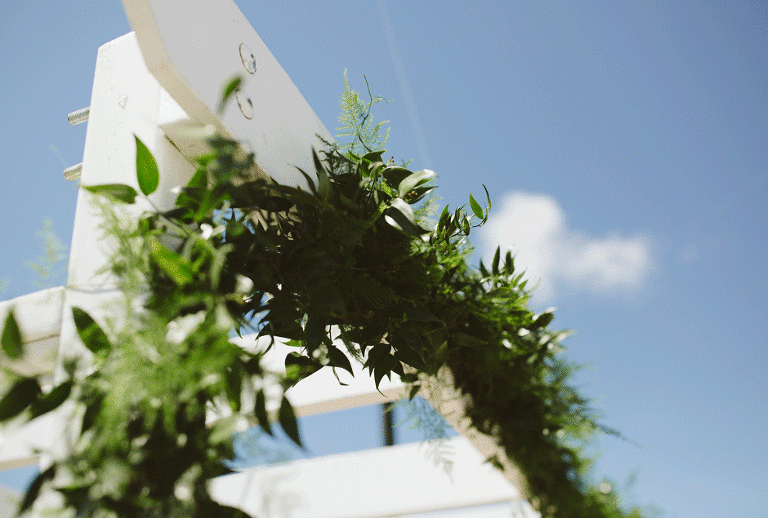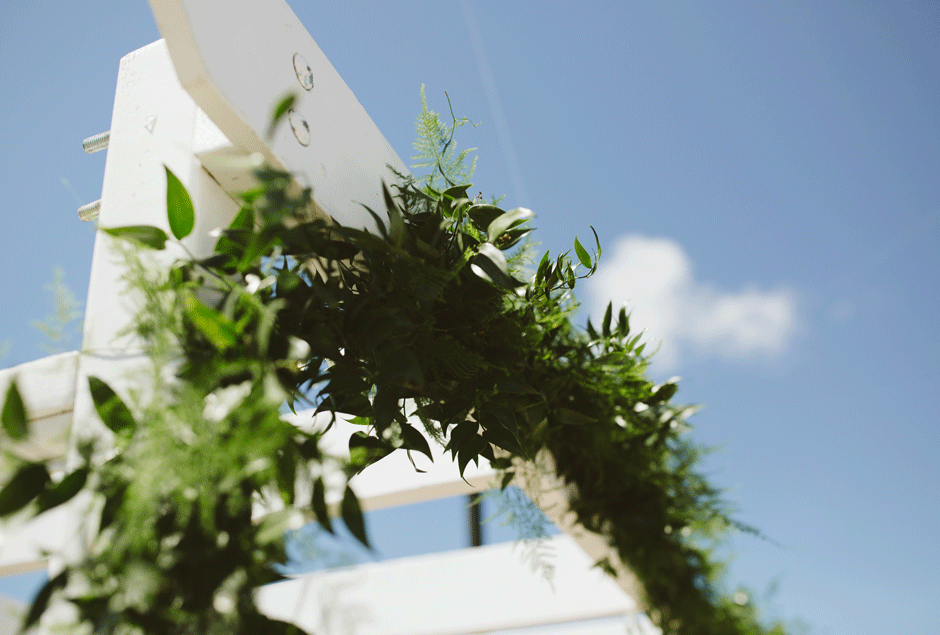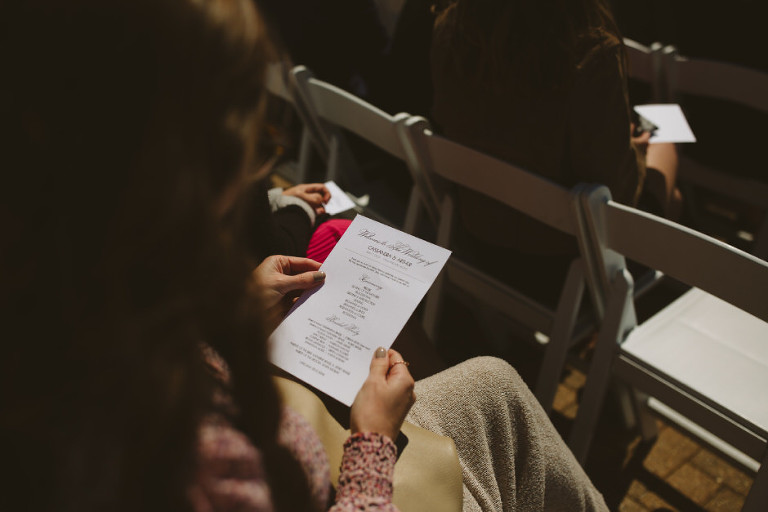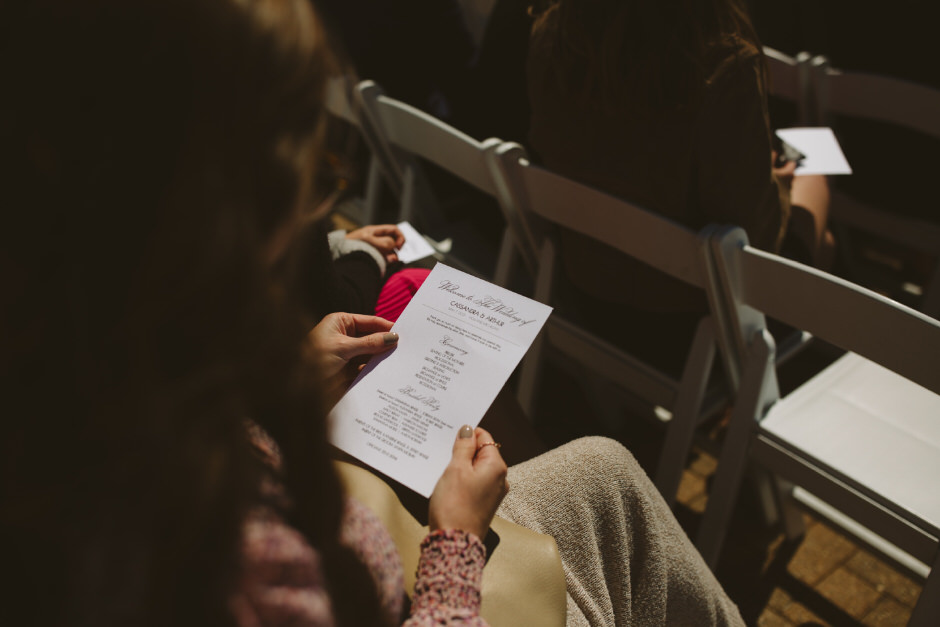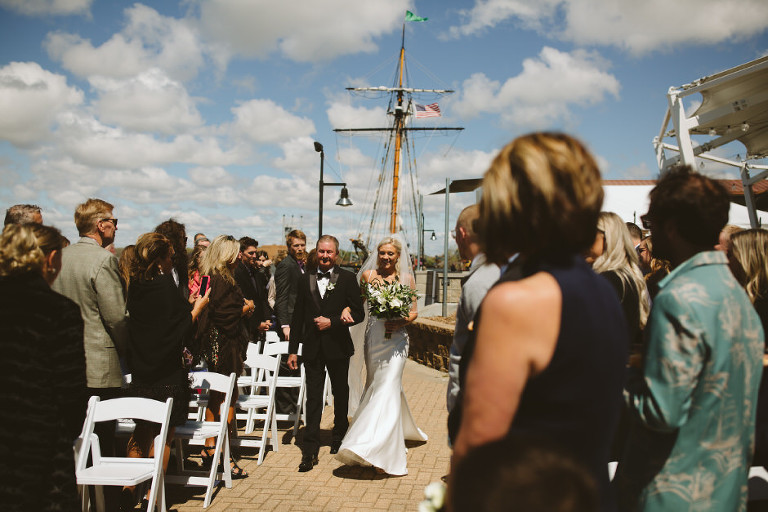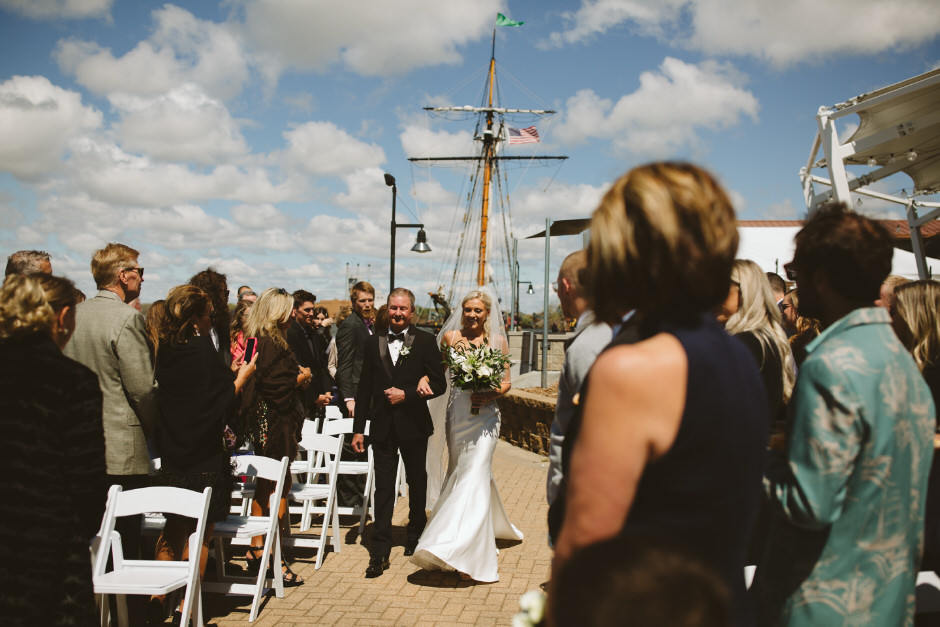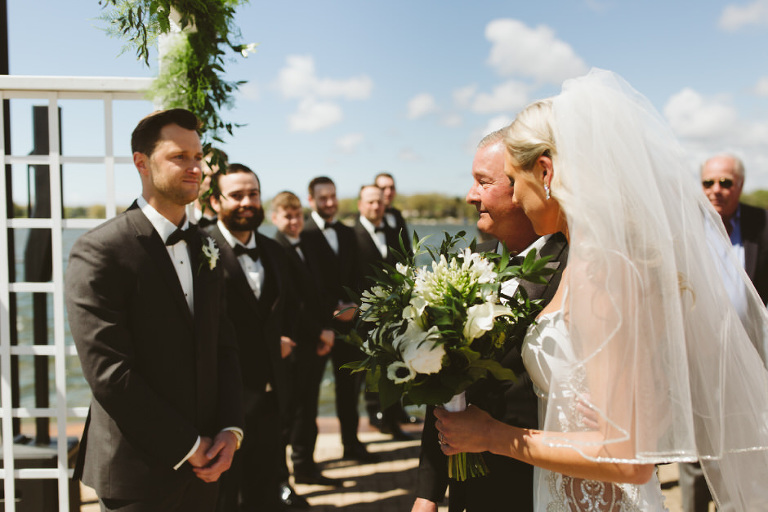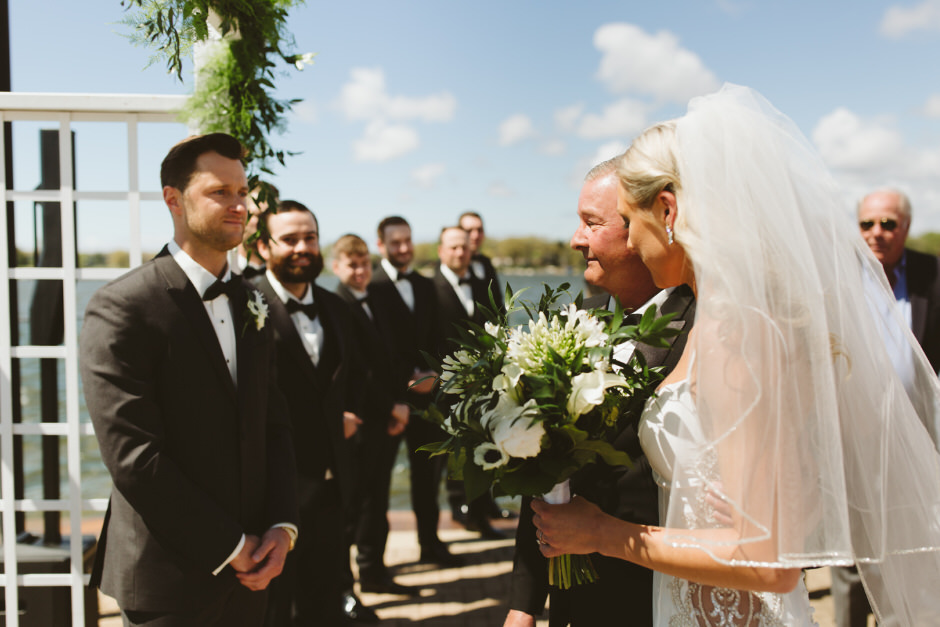 AJ's Suit
From the beginning, we knew that tuxedos were the way to do it. If there is ever a day in your life to look your best, it is your wedding. I enjoyed wearing a tux for the first time and seeing the guys looking sharp on our big day. In addition, I wore custom monogrammed cufflinks with my initials that Cassie bought for me as a gift a few years back. I also wore my father's watch. He passed away in 2014, so it was very special to have a piece of him with me to say I do.
The Ceremony: 
The whole ceremony was amazing, but there is nothing as special as watching the love of your life walk down the aisle looking absolutely beautiful. I will forever cherish that image as the beginning of the next chapter in our lives together, marriage. We were surrounded by so many amazing family members and friends, and we couldn't have wished it any other way. It was a great pleasure to have a longtime friend and father figure, Steve DeTar, officiate the wedding. We will forever be grateful for the entire experience.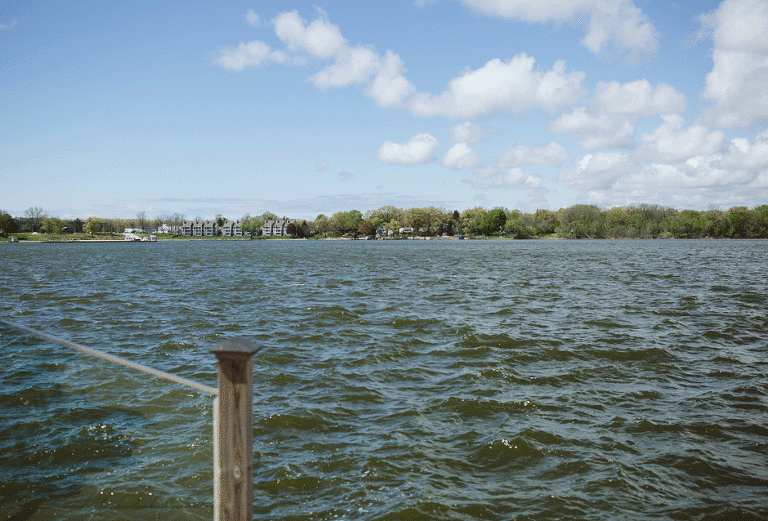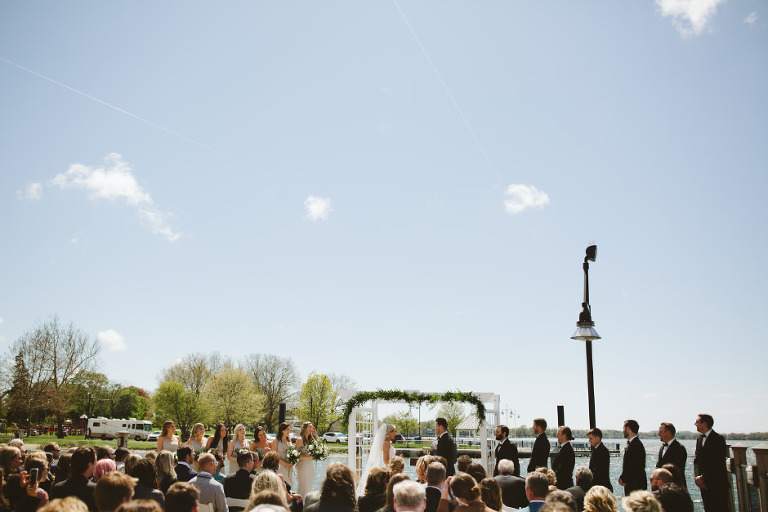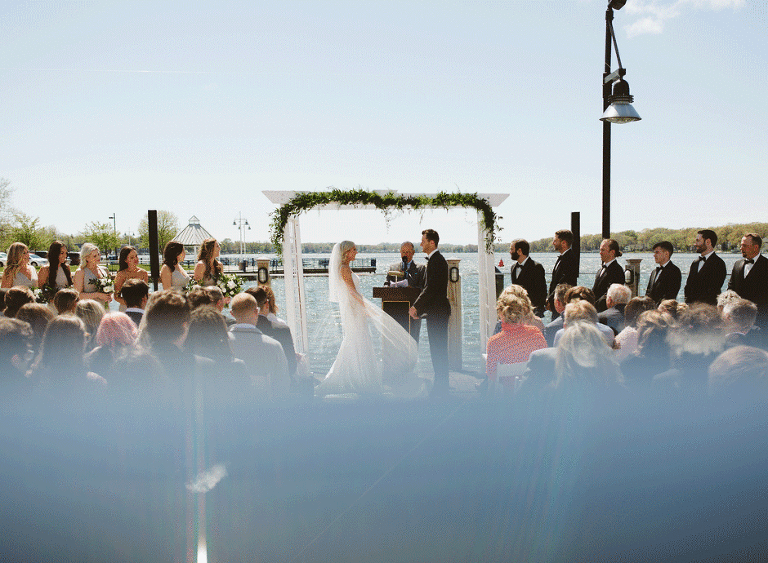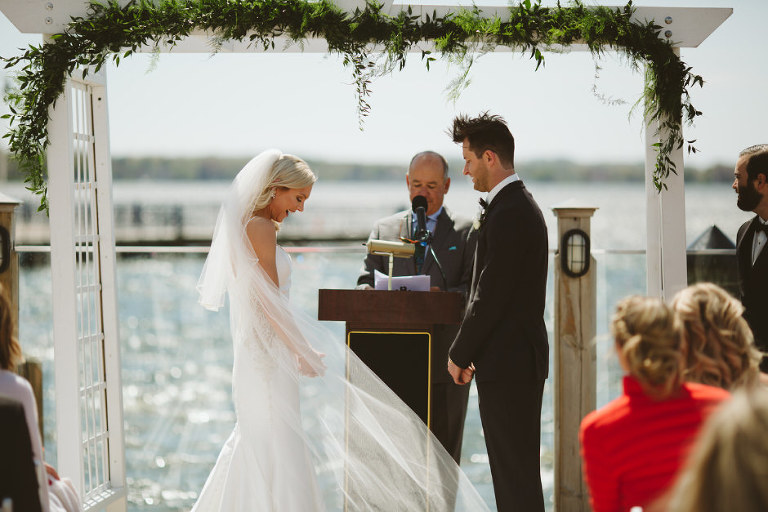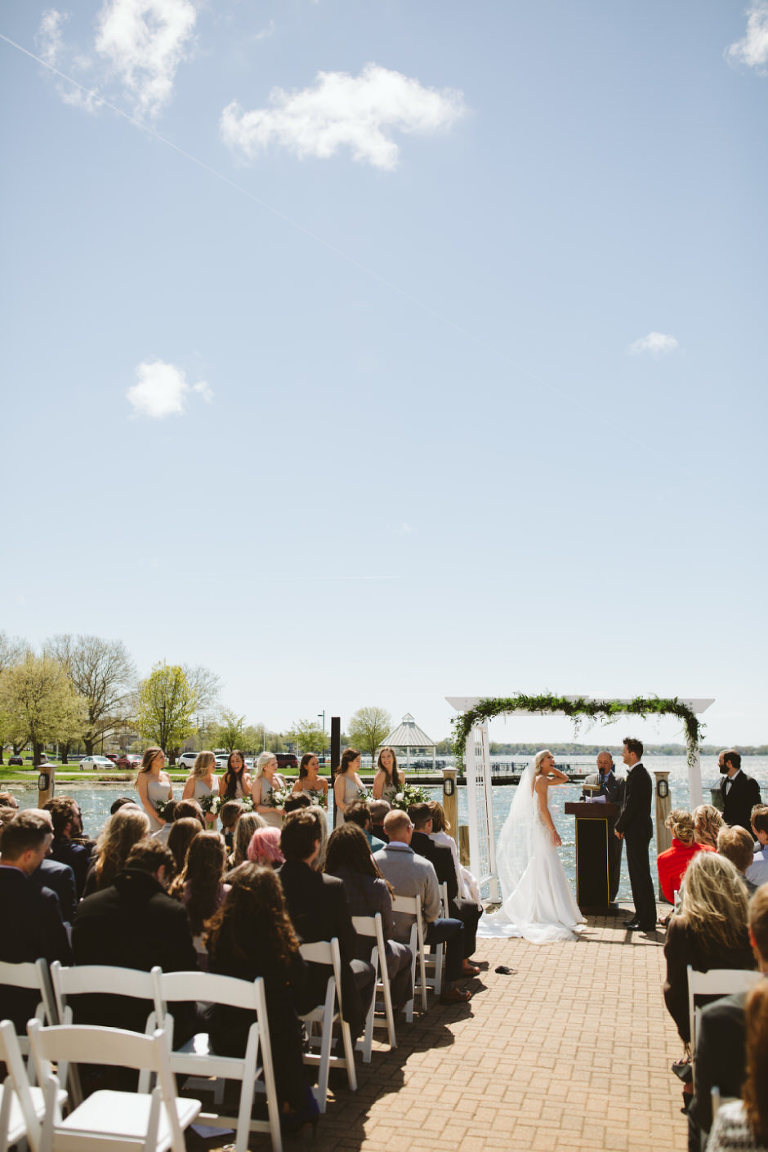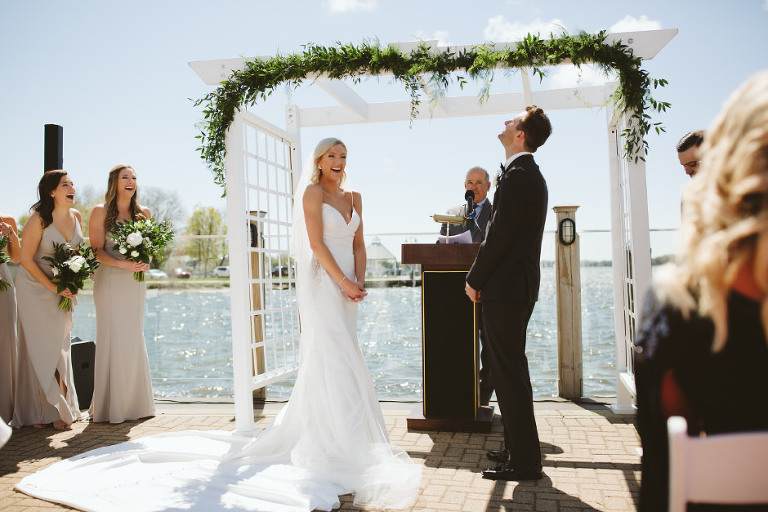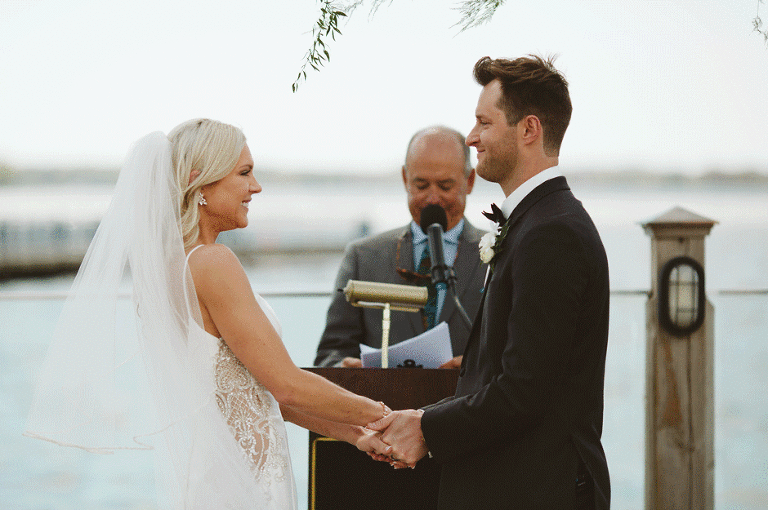 Venues:
We held our rehearsal dinner and ceremony at Boatwerks on Lake Macatawa in Holland, Michigan. I really wanted to host the dinner there because Cassie and I had spent so much time on the water as a couple and shared many great memories on the lakes of Michigan. Why not make some memories on one more! We later decided we would host the ceremony there, and everything came together full circle.
Our reception was held at Port 393 in Holland, Michigan. Cassie found the venue online, but at the time it was only a digital design. We drove out to Holland and met the owner at the coffee shop next door, and all we could see was dirt and bricks. She loved the concept and the owner's vision so we decided to go for it. Fast forward to May 7th, 2021, and the building was nothing short of perfection. The owners went above and beyond on every detail of the space and truly created a masterpiece. The whole team at Port 393 did an amazing job in every step of the process and made it simple for us to enjoy our day and their space with all of our guests.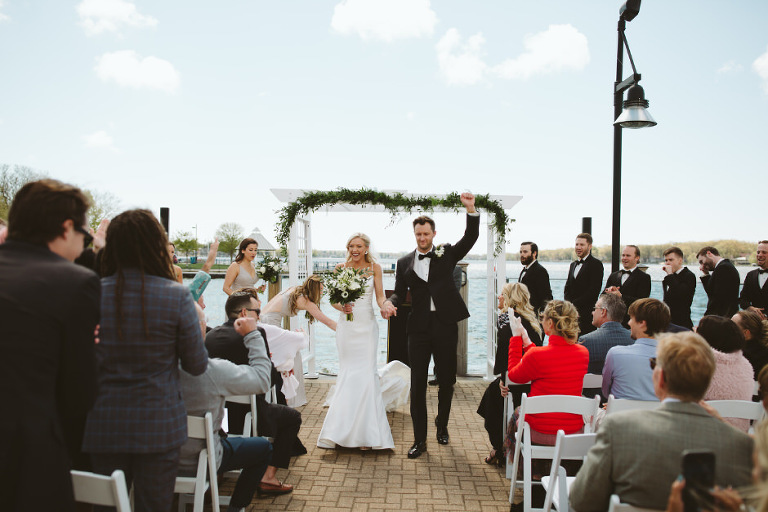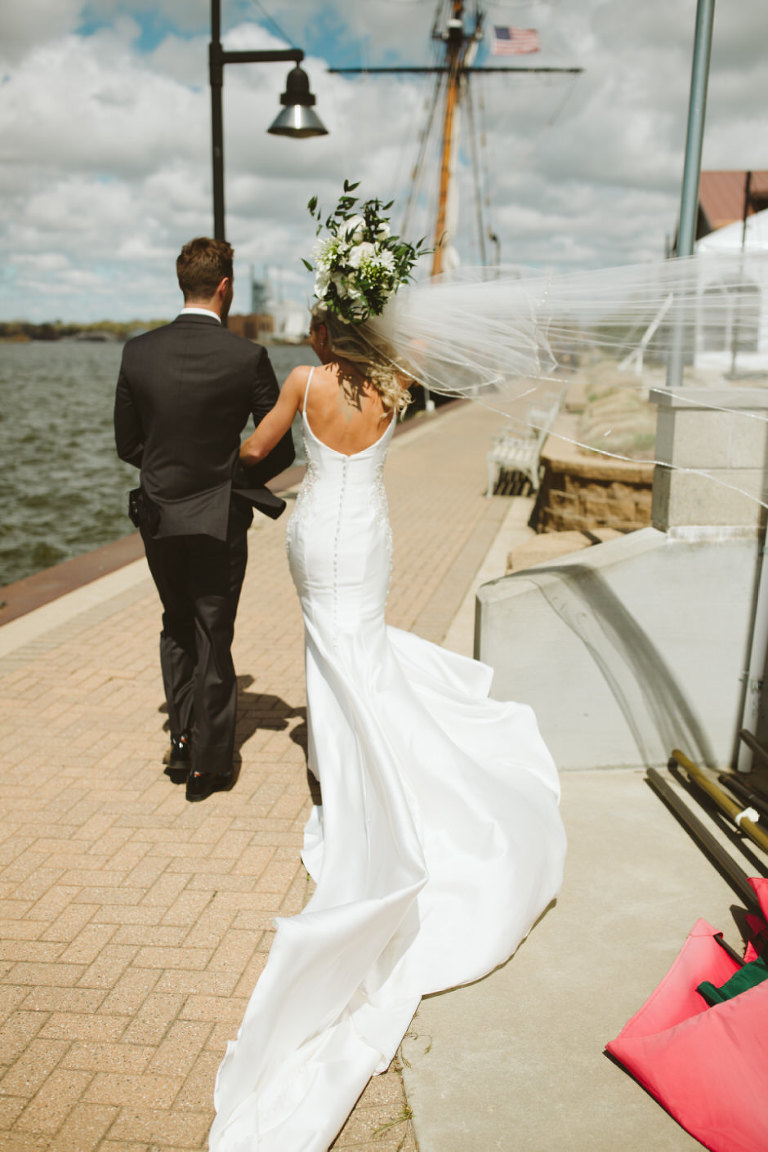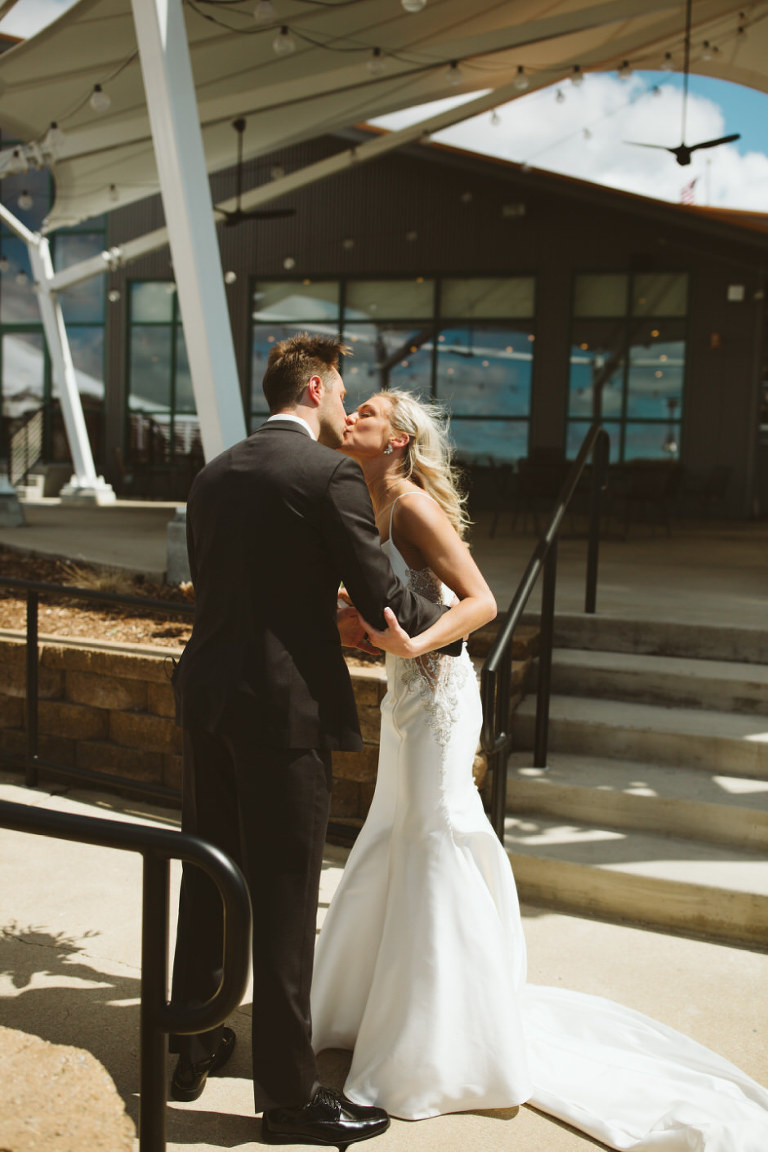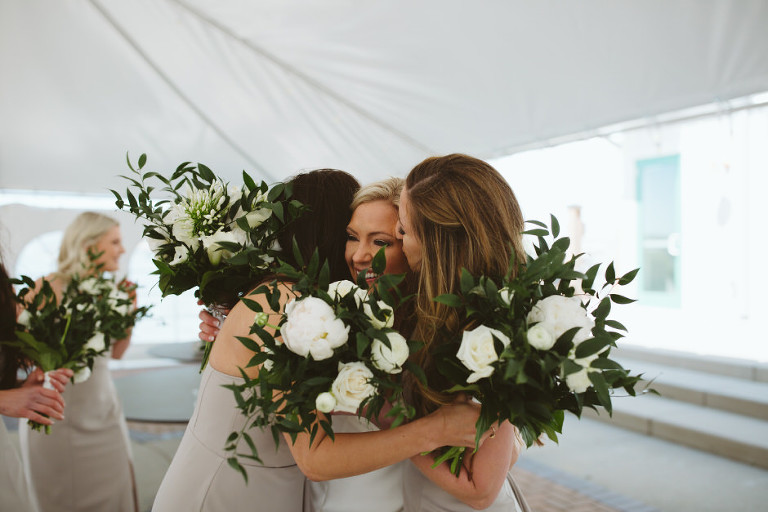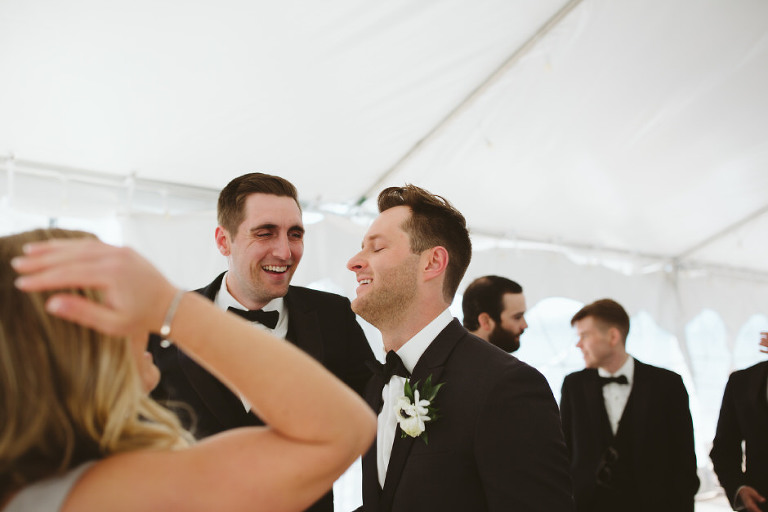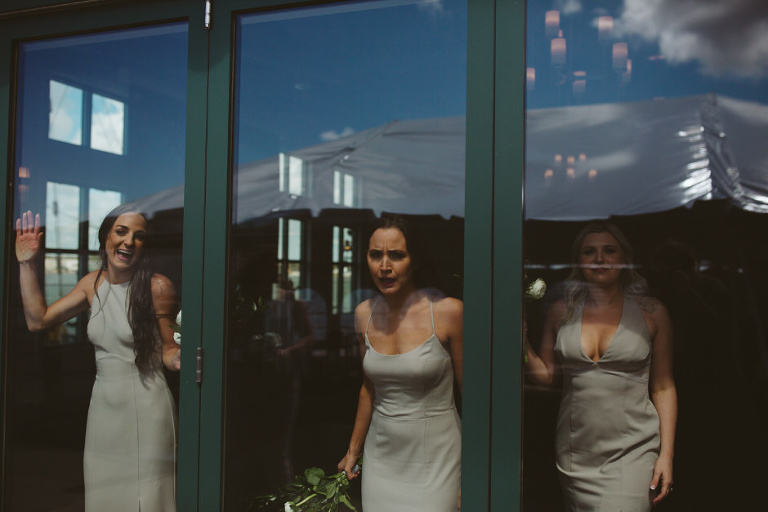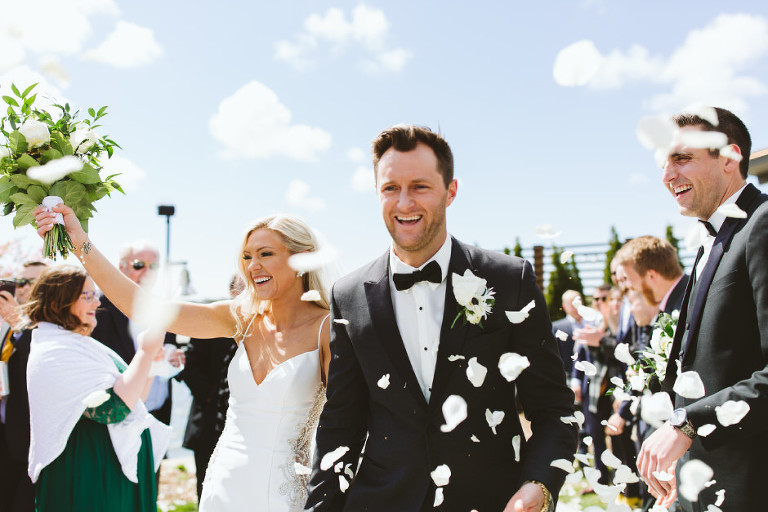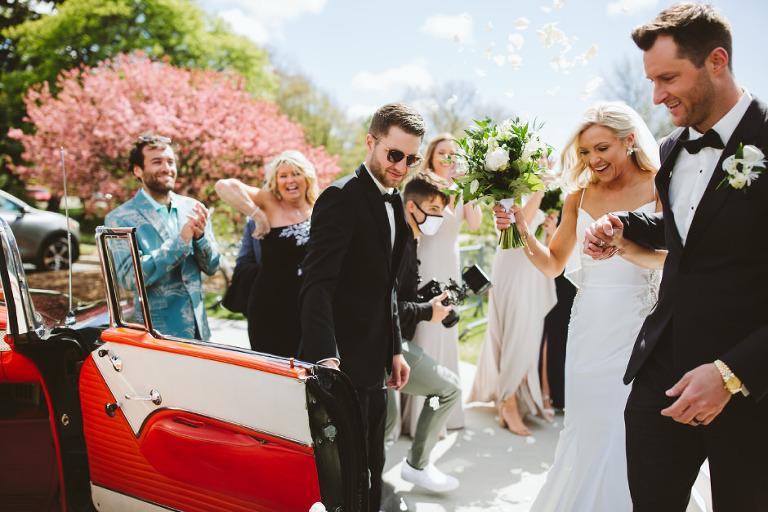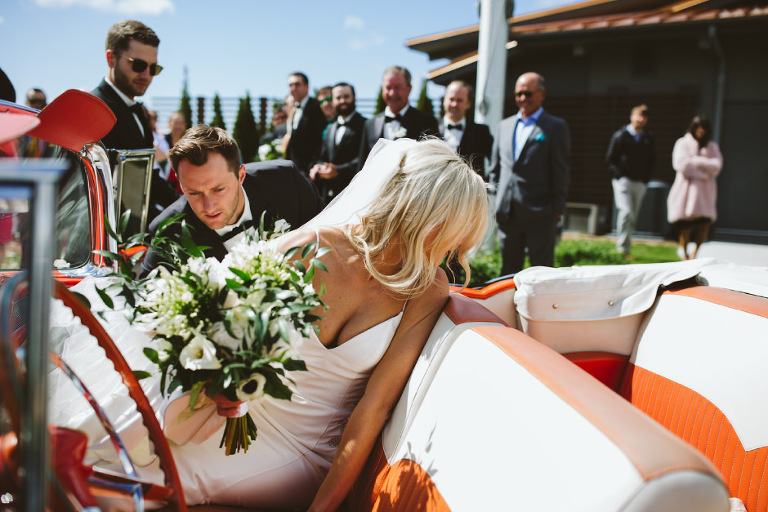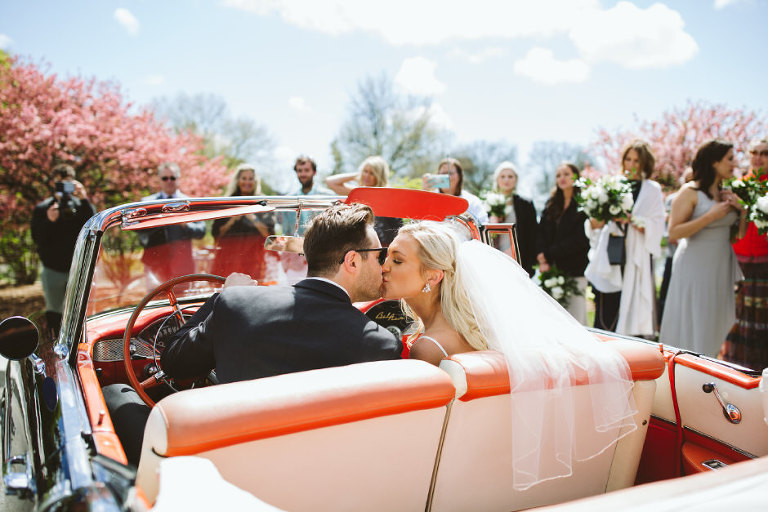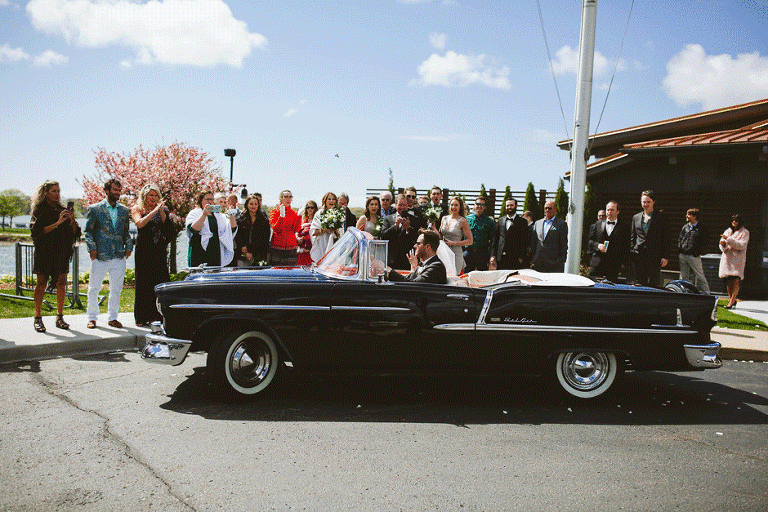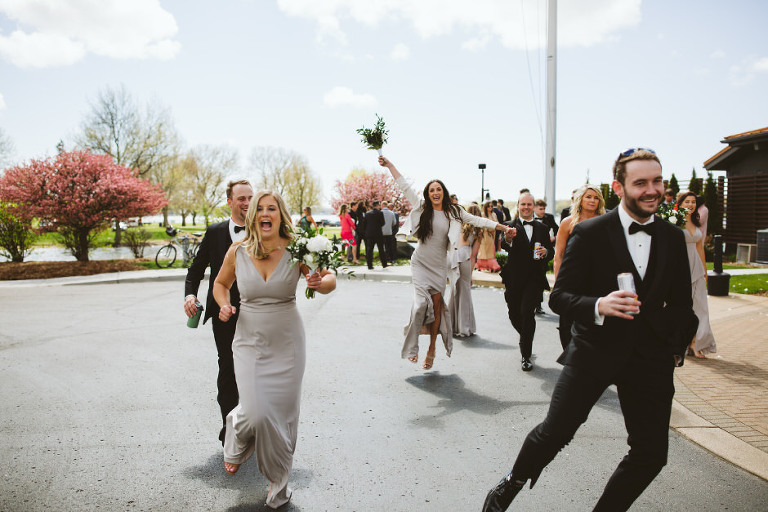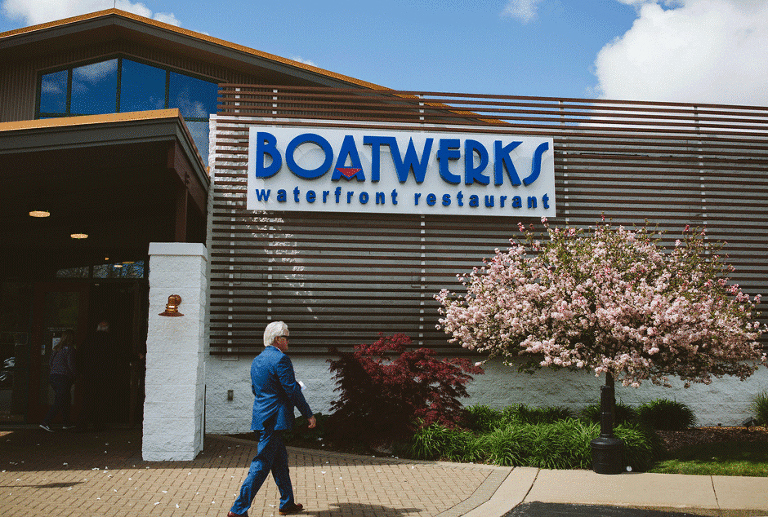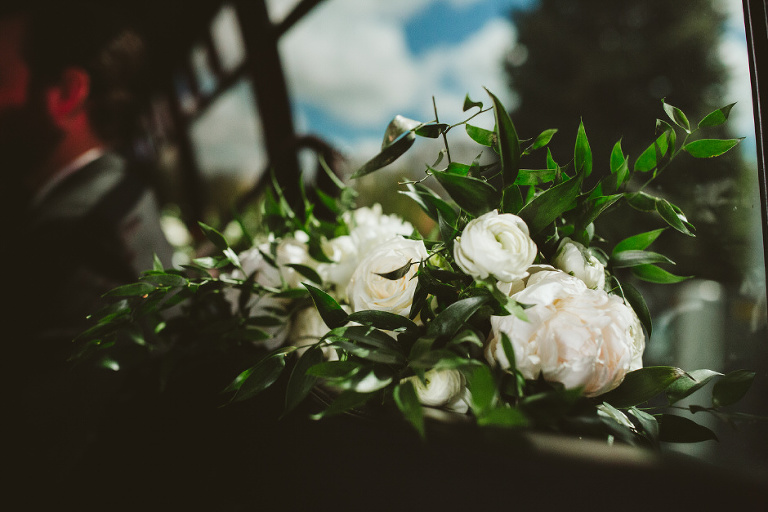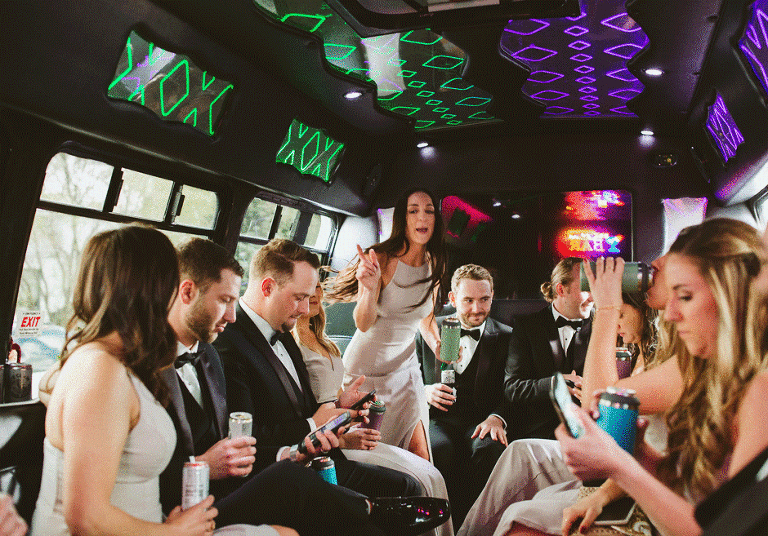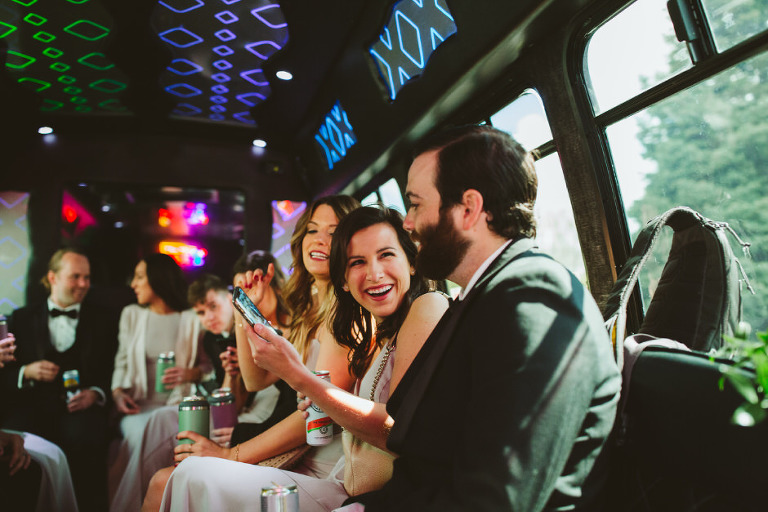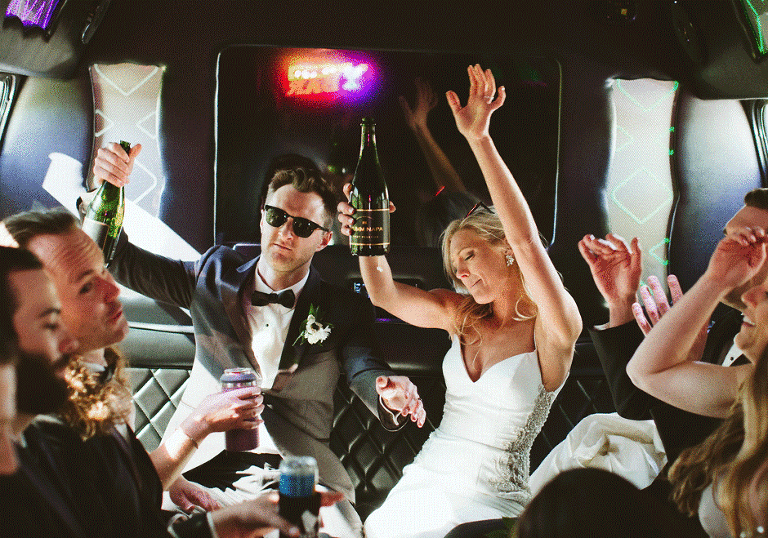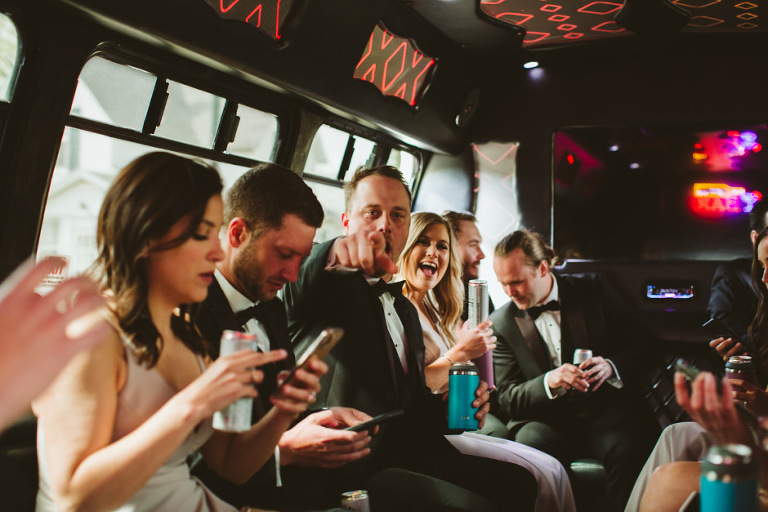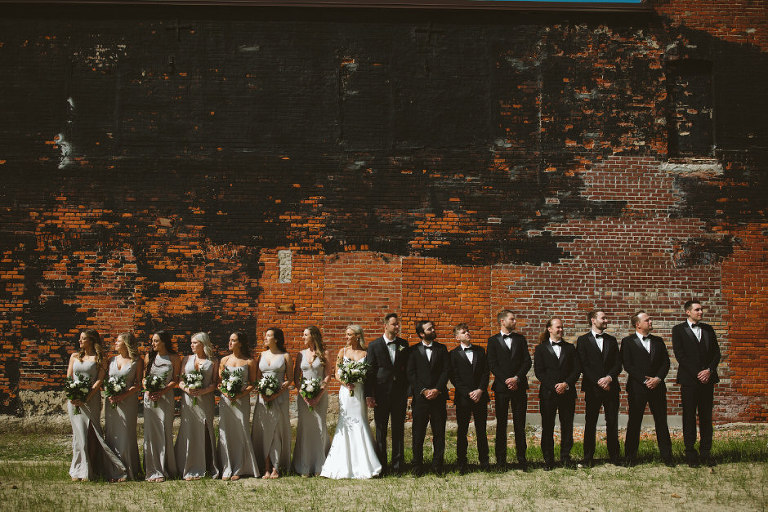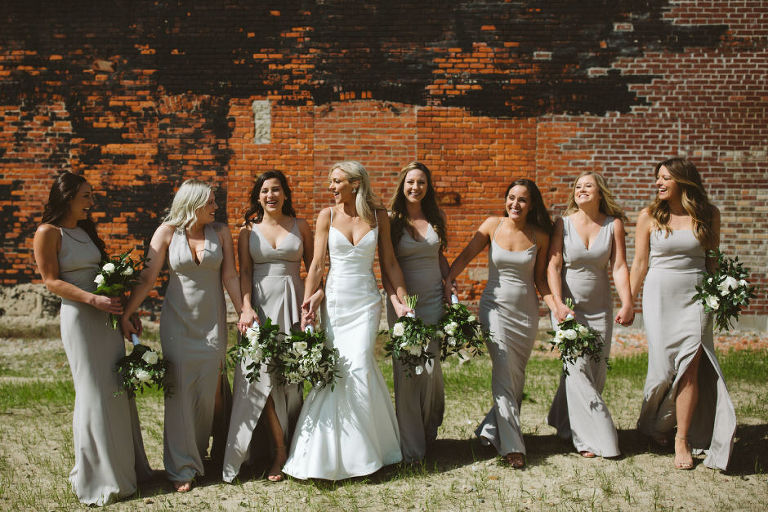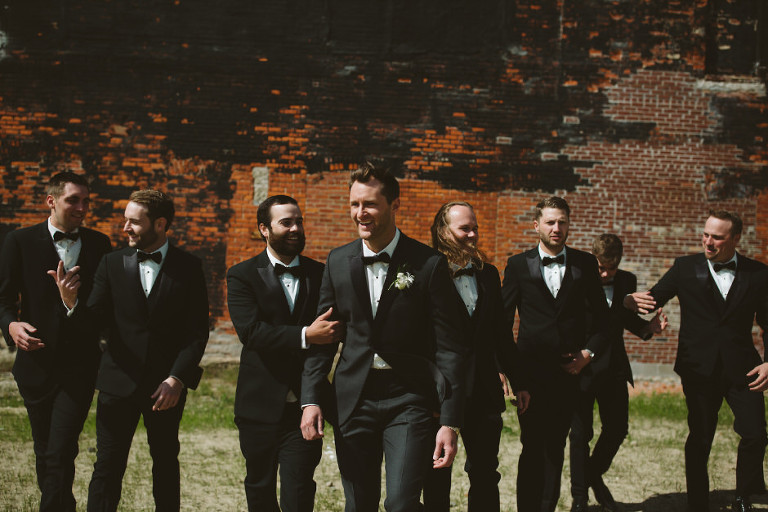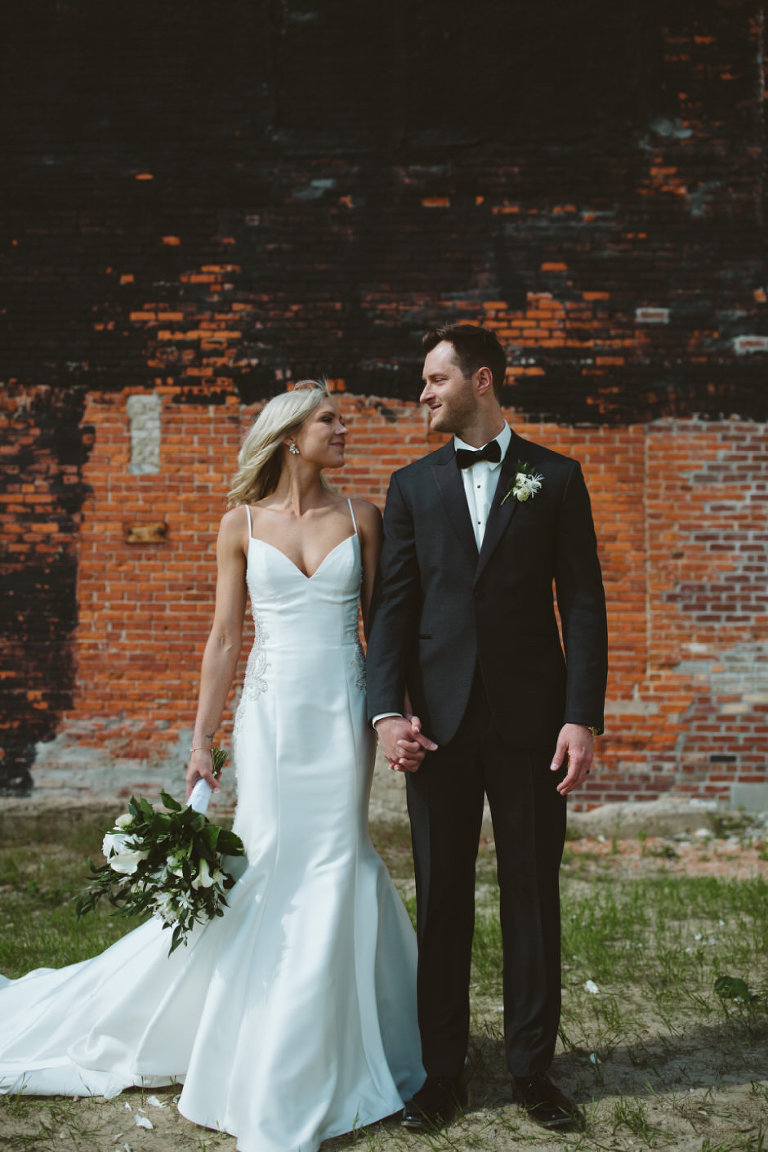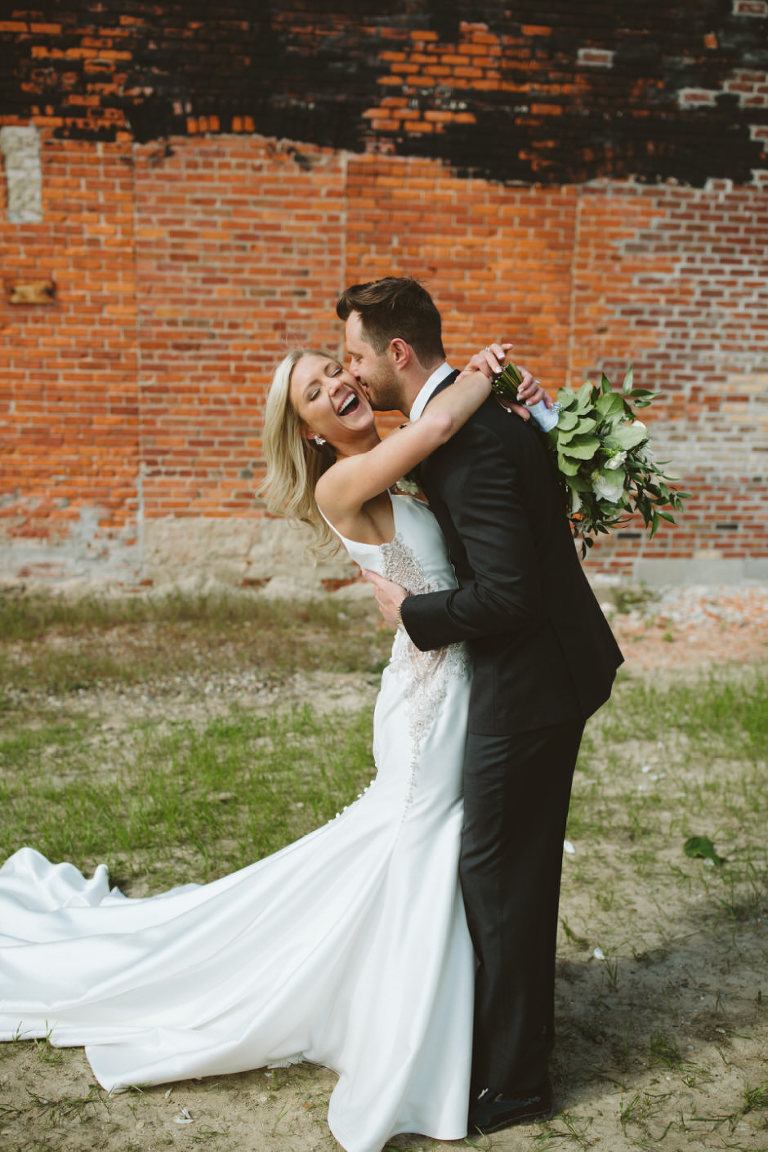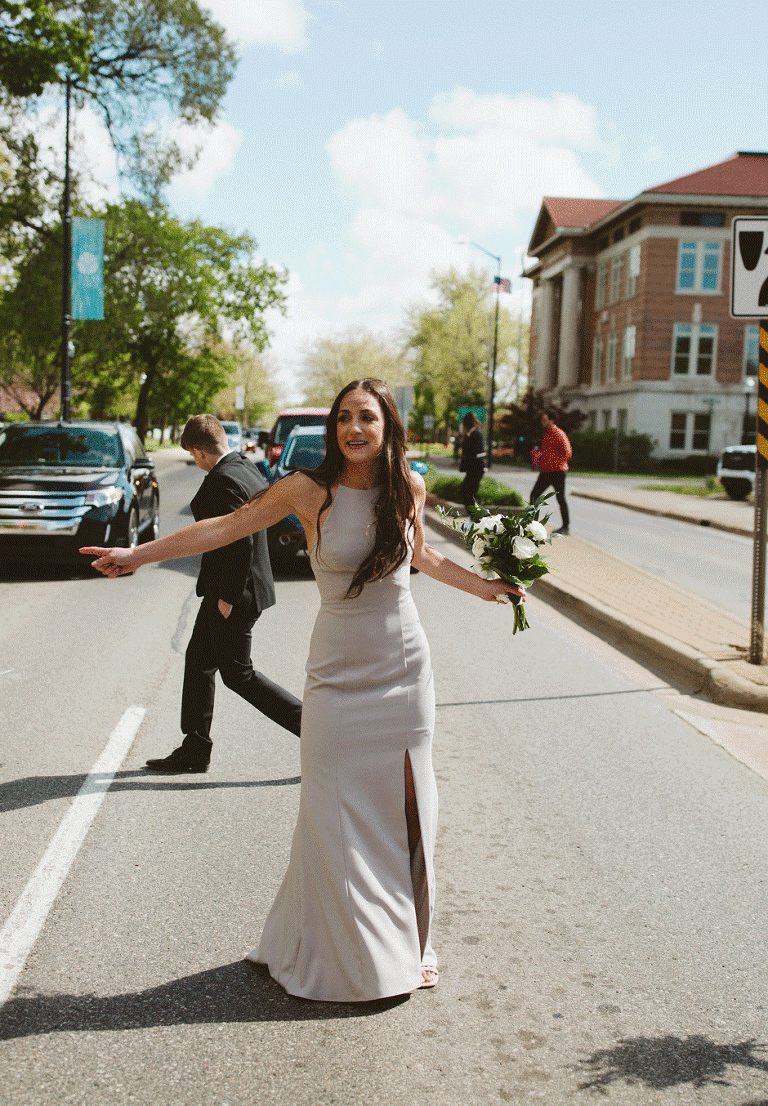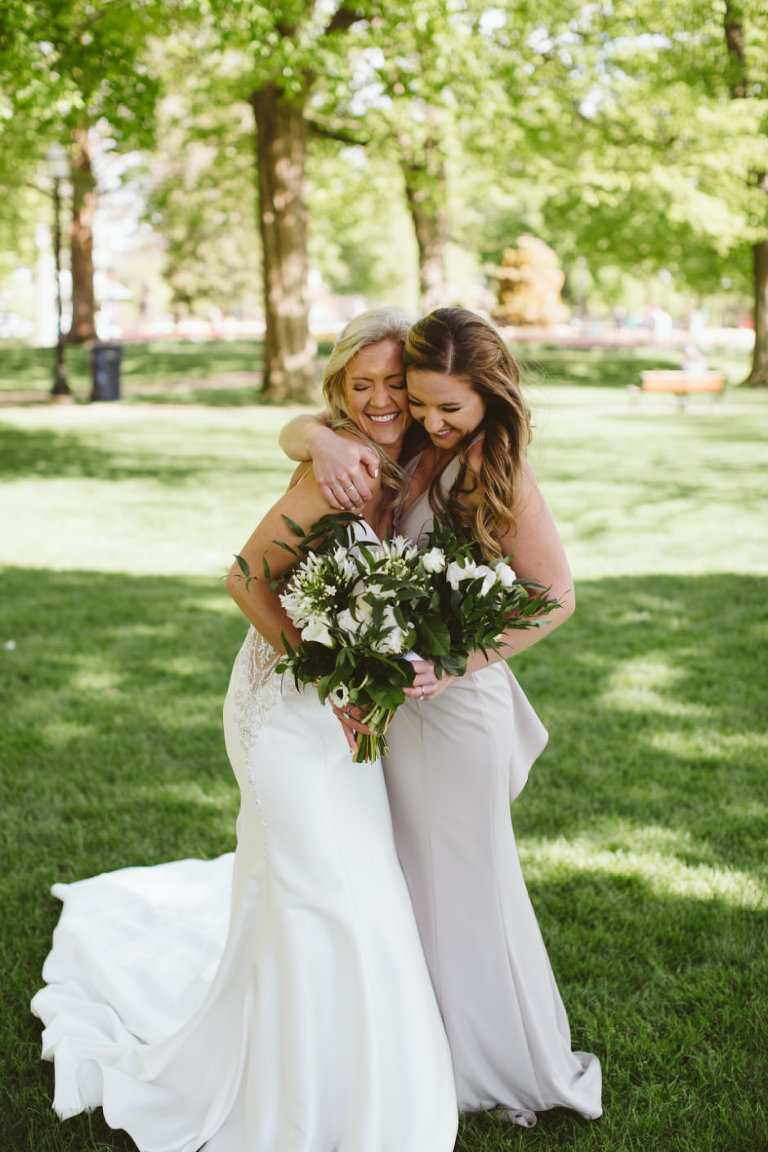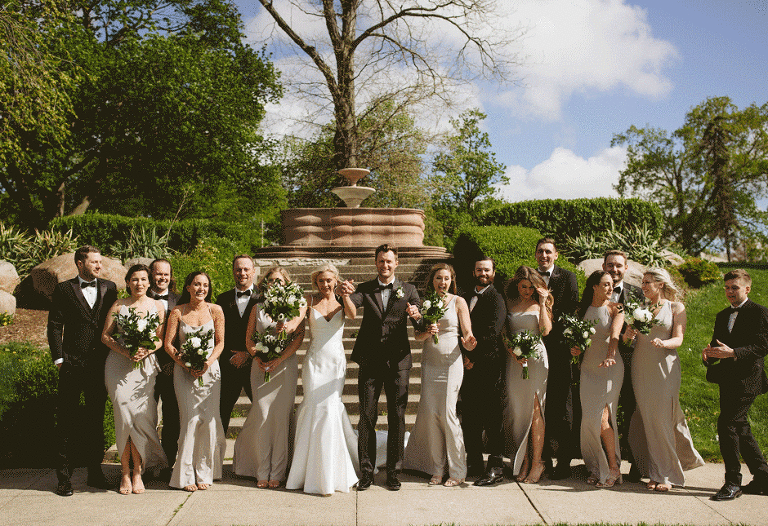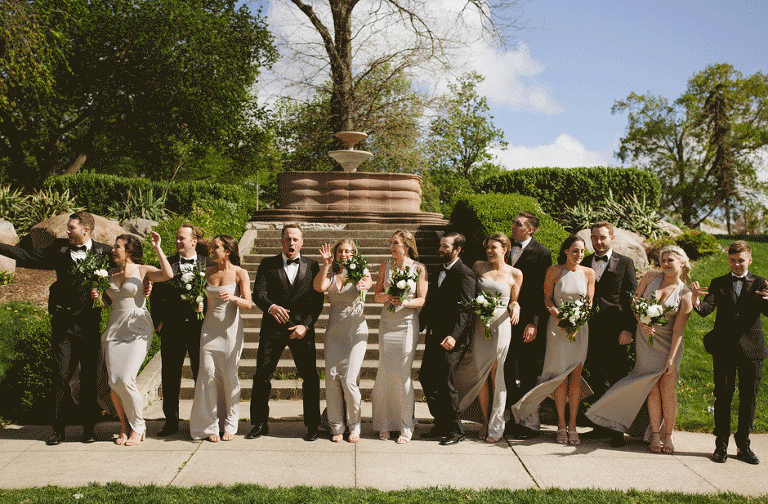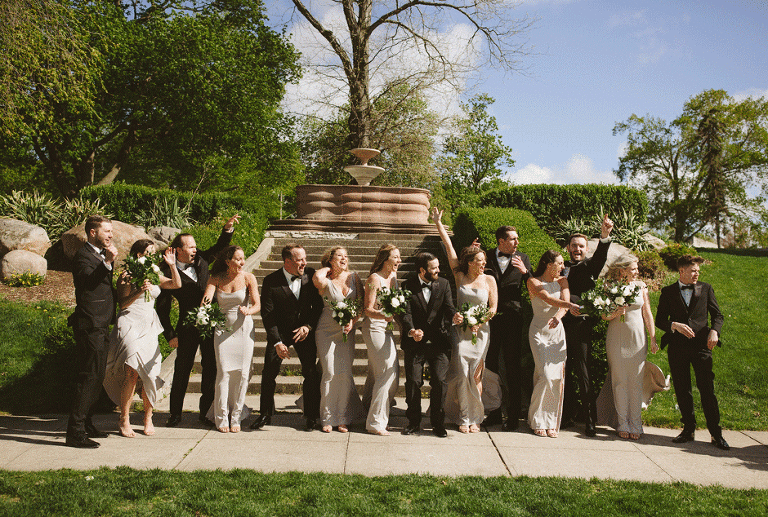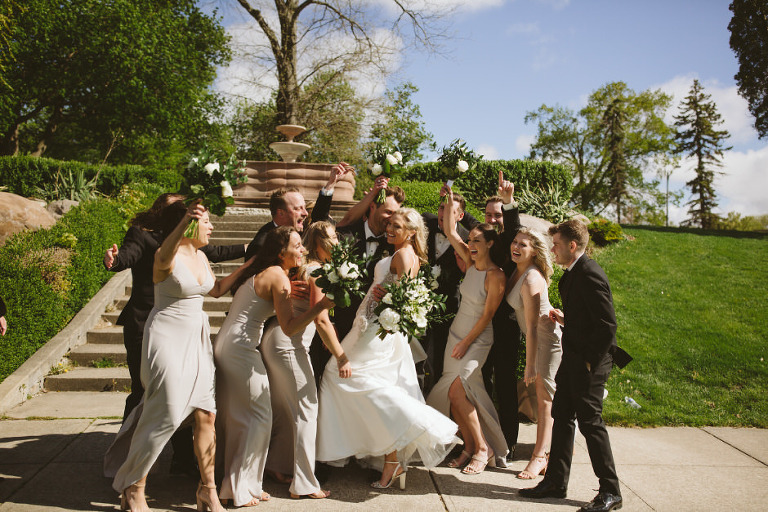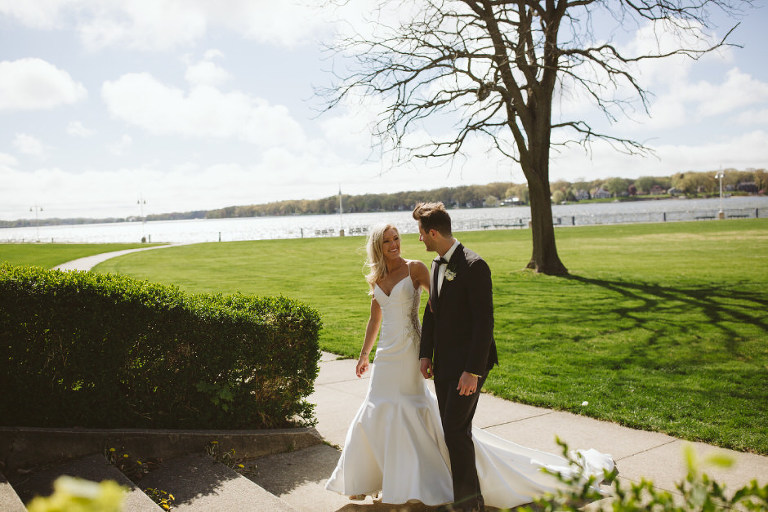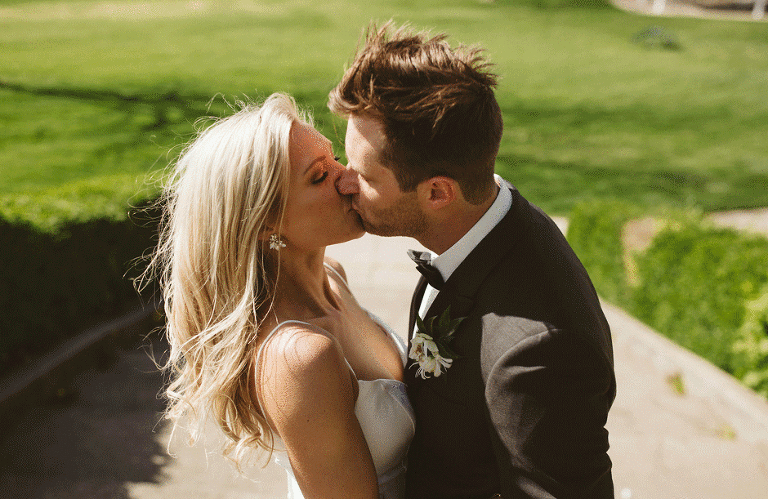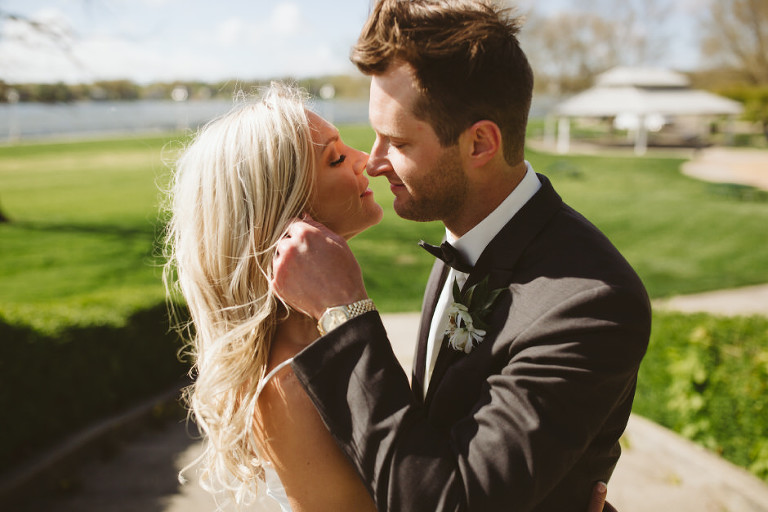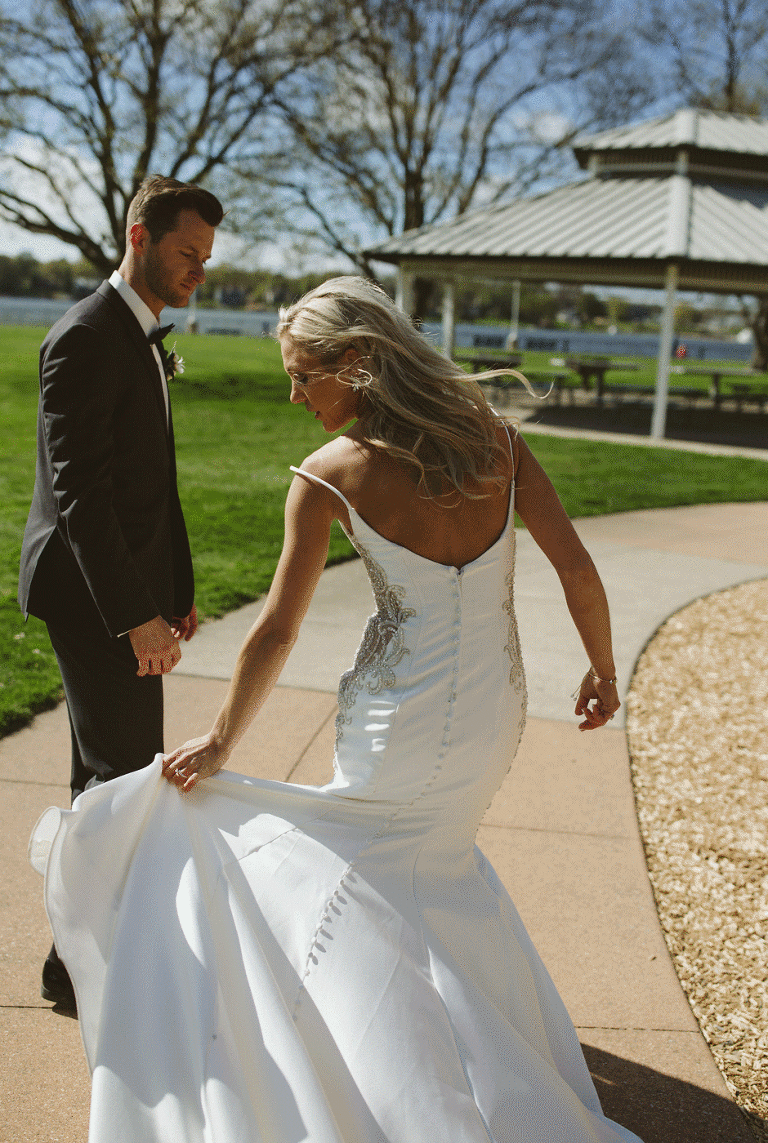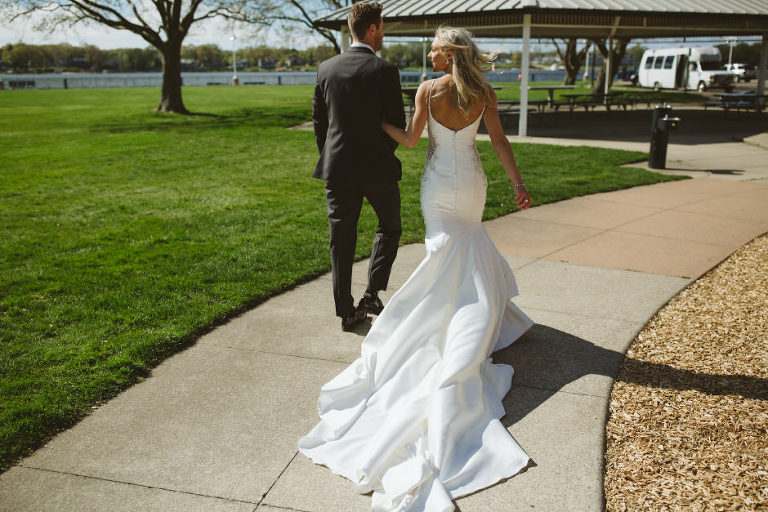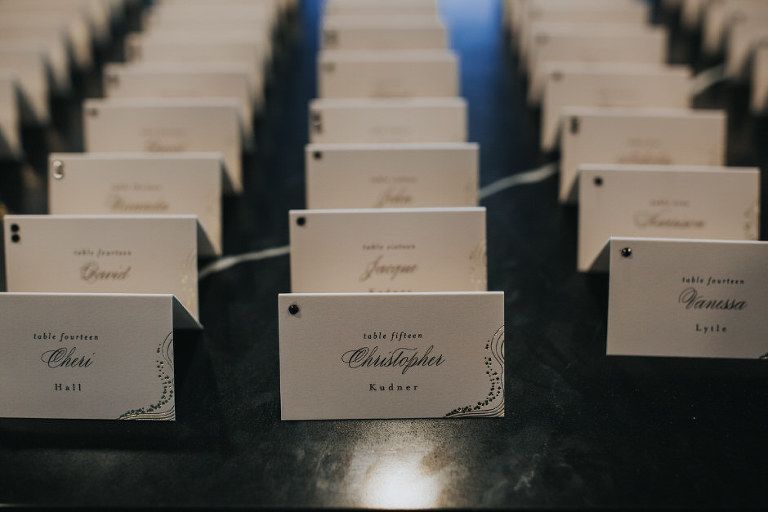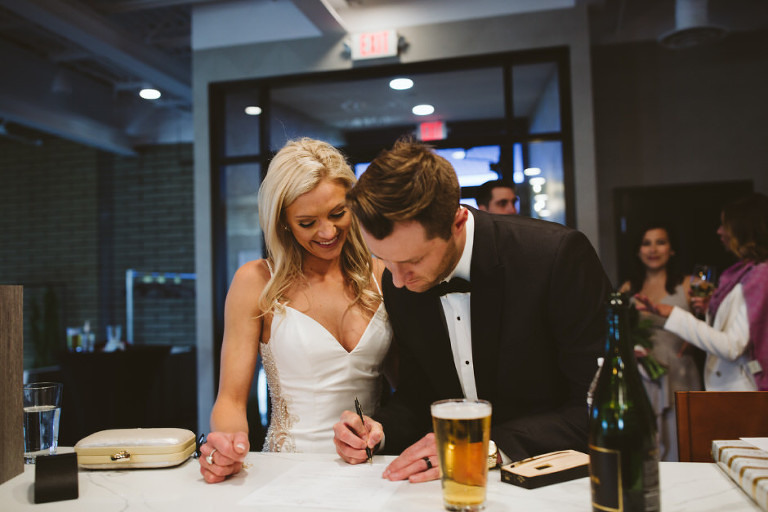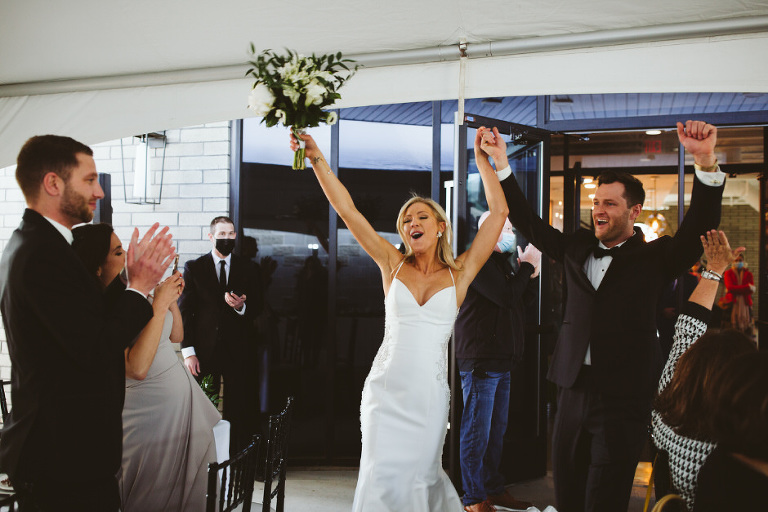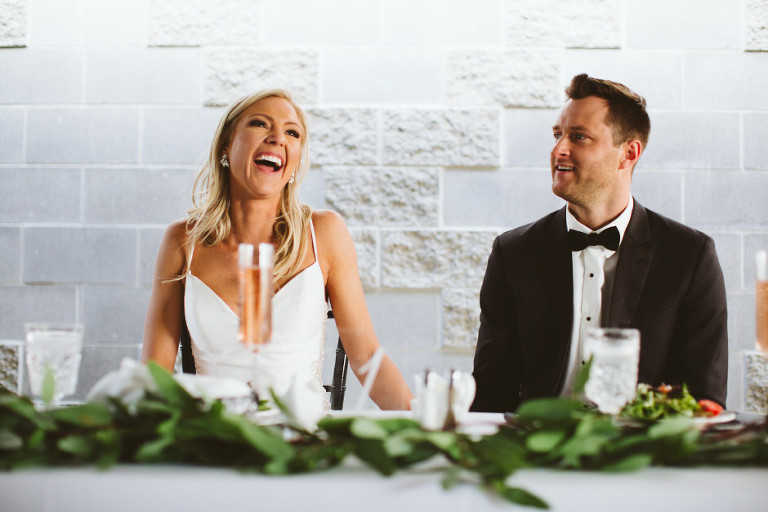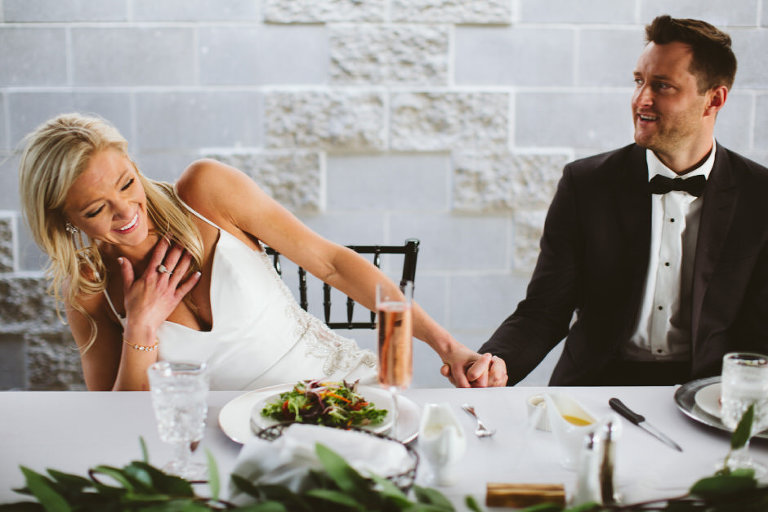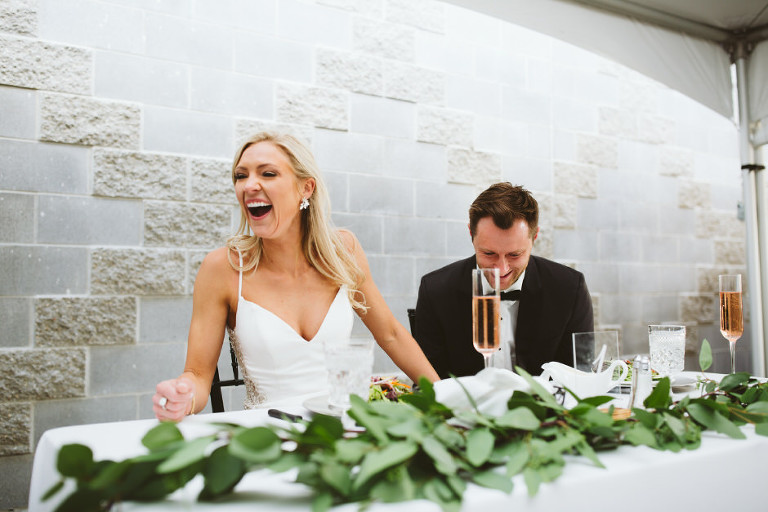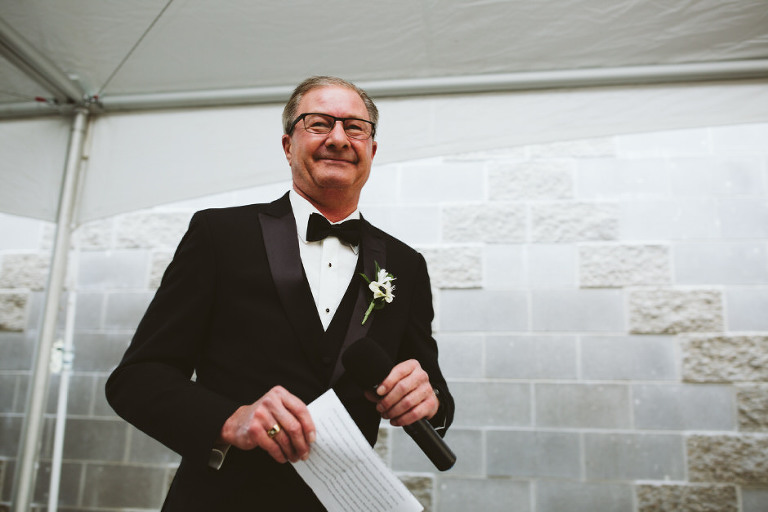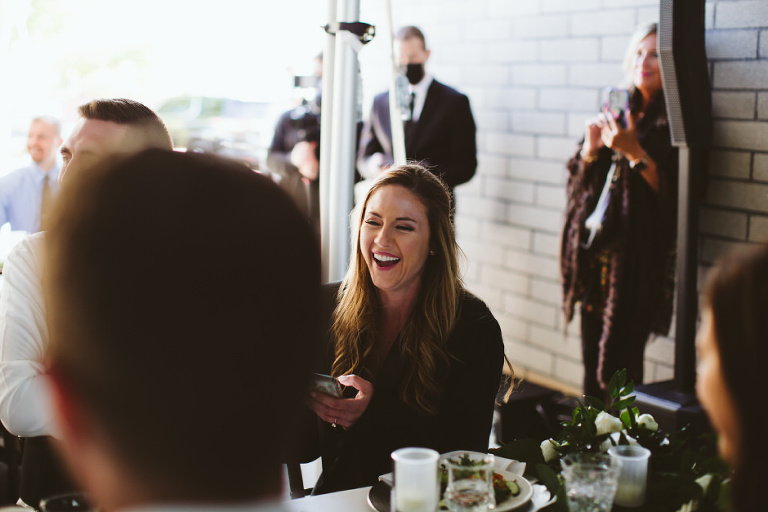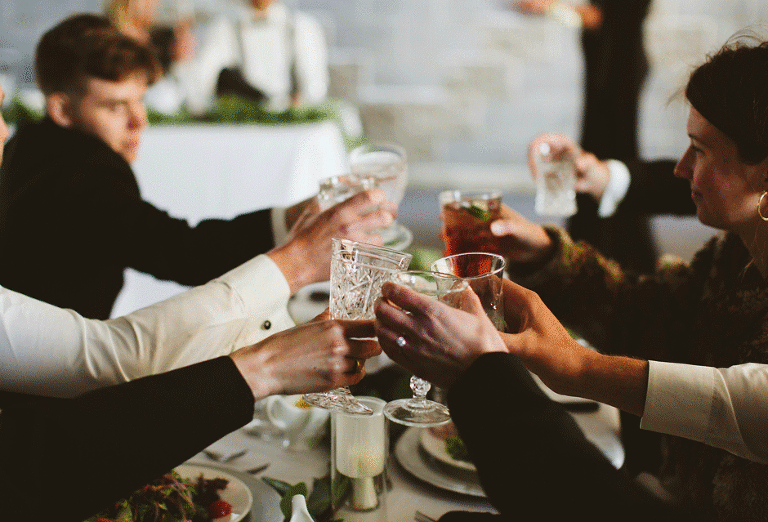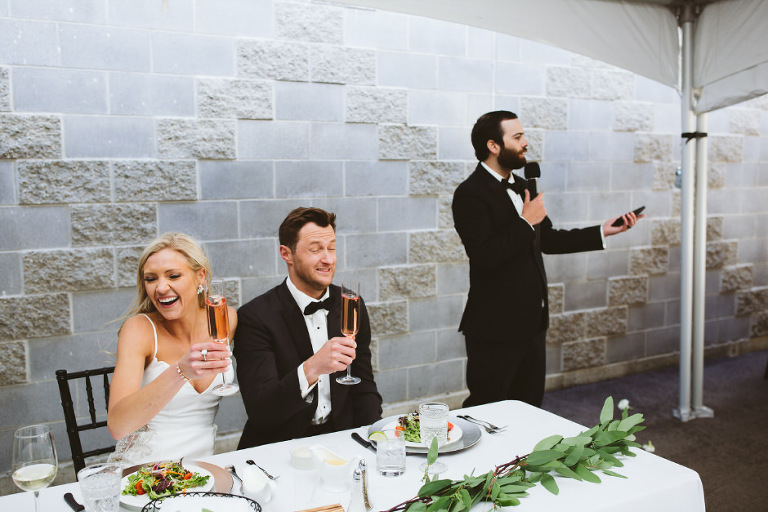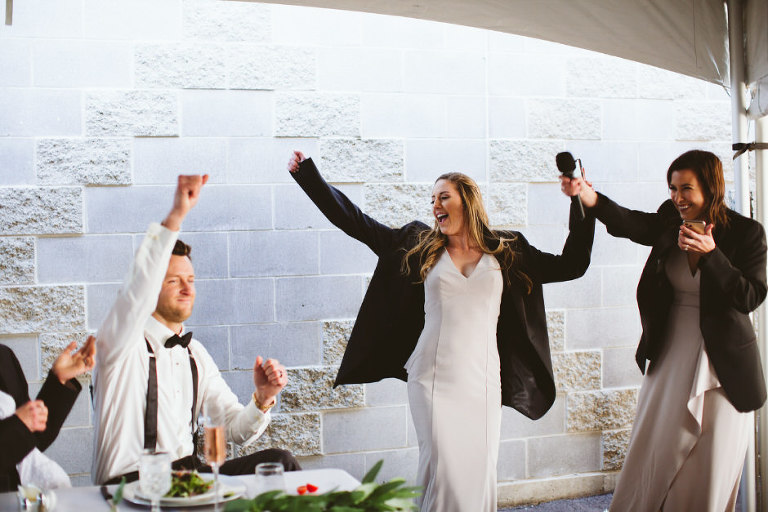 Reception/Dancing/Music: 
The reception was perfect, except for the cold temps. What can you do? Jordan DeTar (Best Man), Sam Bengel (Maid of Honor), Ali Bengel (Matron of Honor), Jeff Bengel (Father of the Bride), and Dawn Moehn (Mother of the Groom) all gave unforgettable speeches. They really gave the guests a different view of Cassie and me and our relationship and set the tone for the evening. A huge thank you to all of them. The vendors all came together to provide a great experience. The food was amazing. The band (Blue Water Kings) killed it and had everyone breaking out their best dance moves. The eight-piece band really brought the sound together and created a unique and fun environment for everyone to enjoy.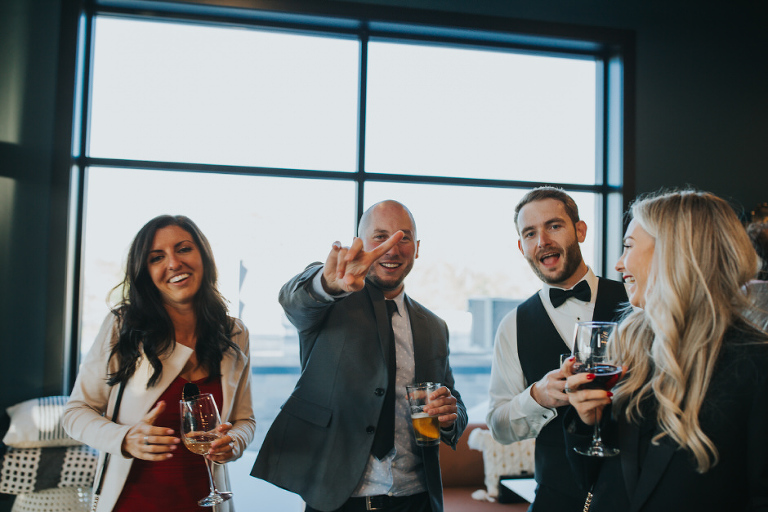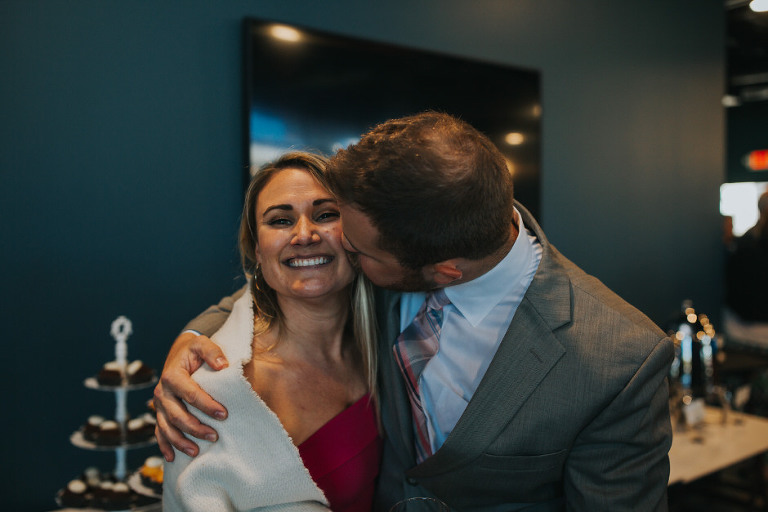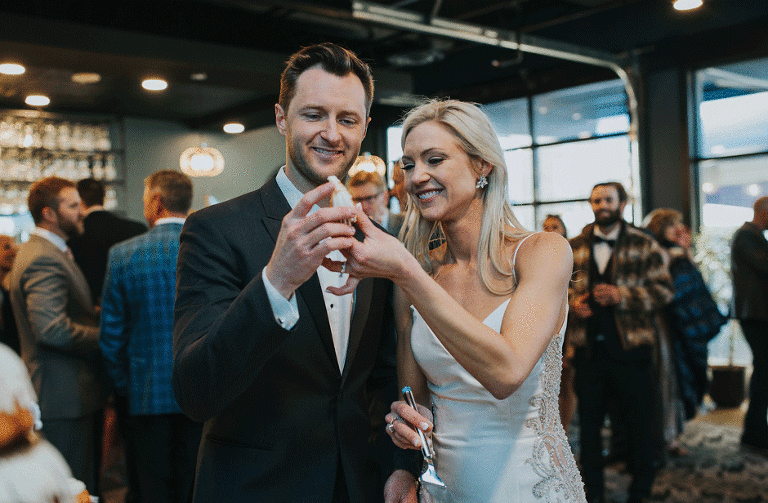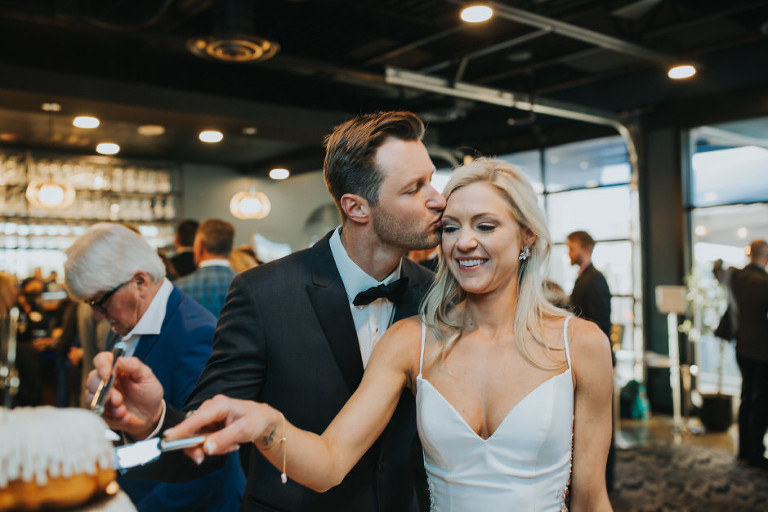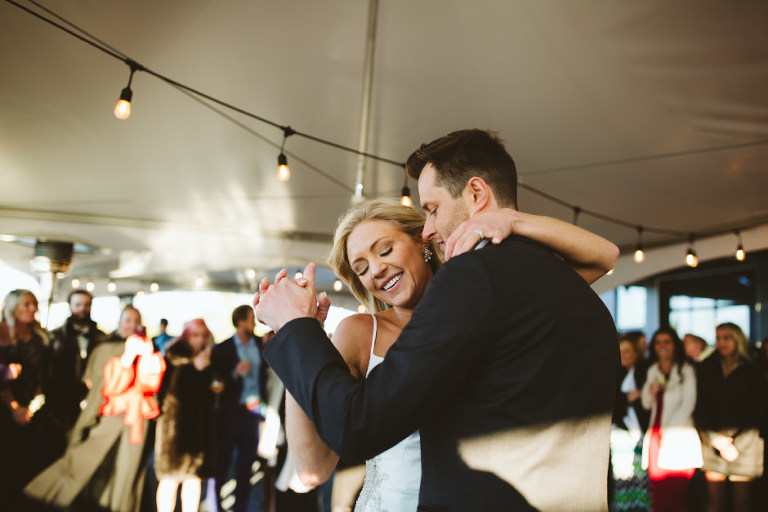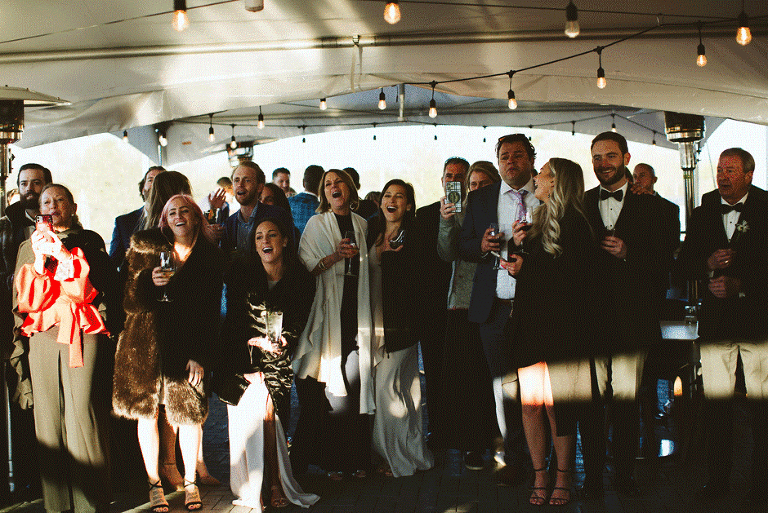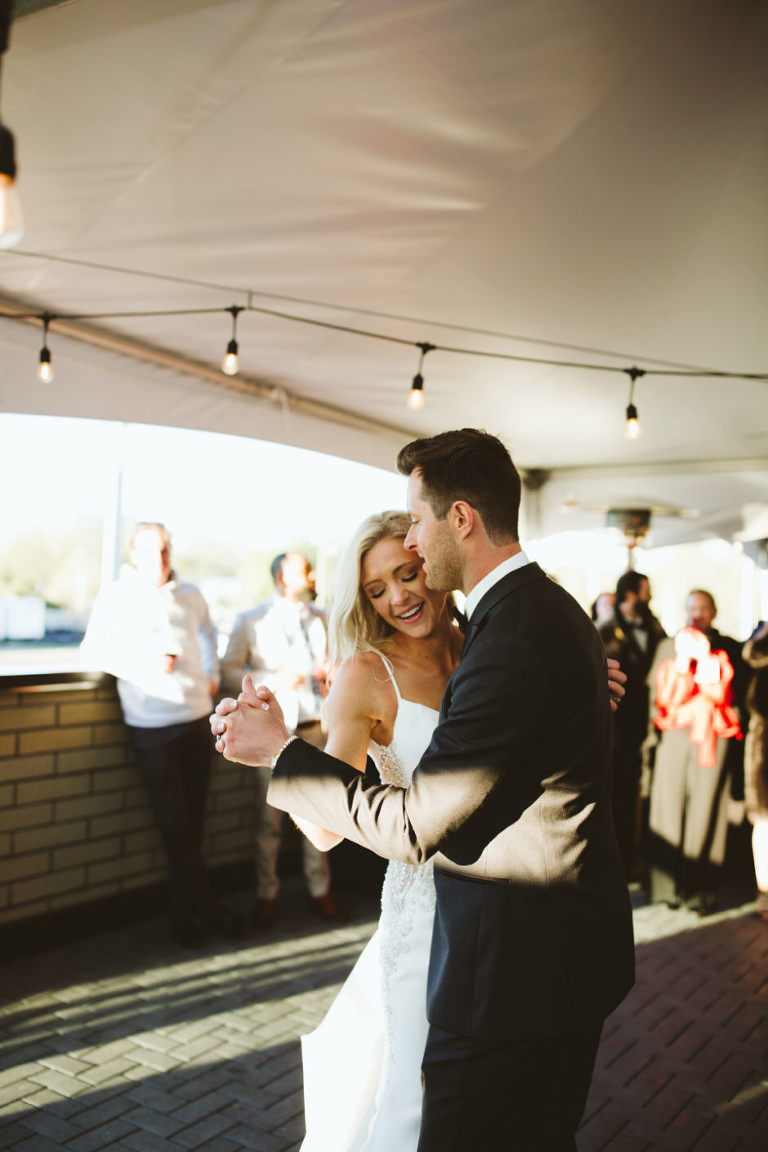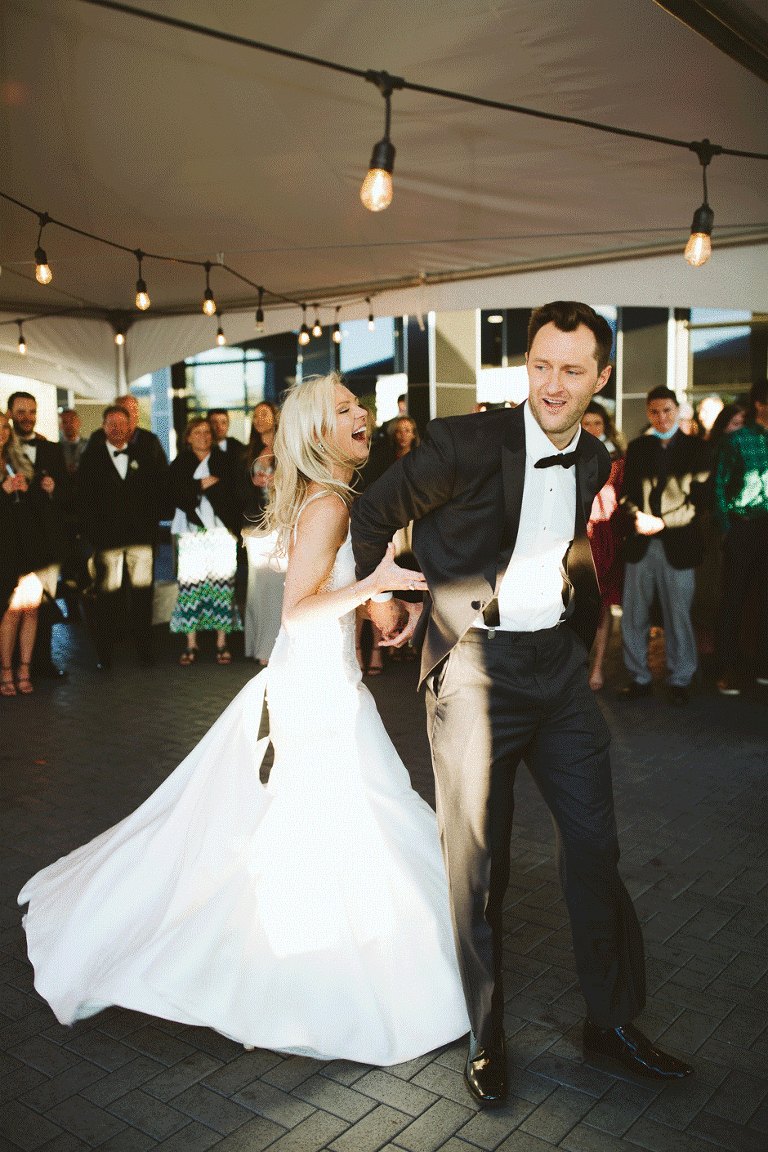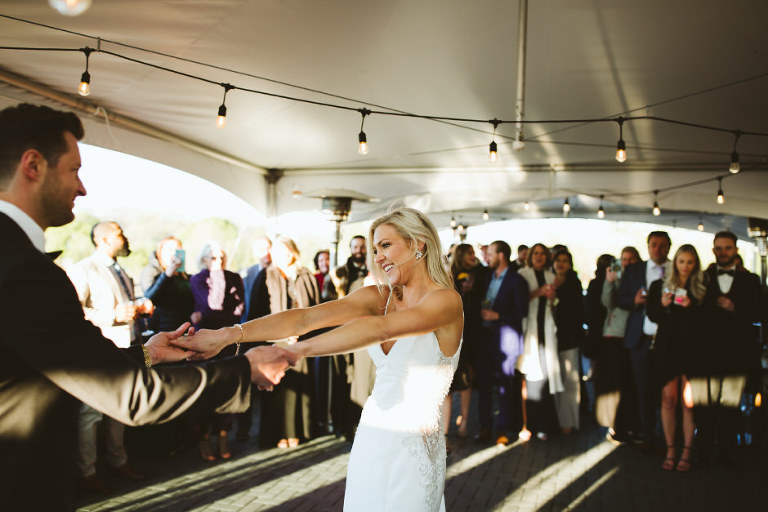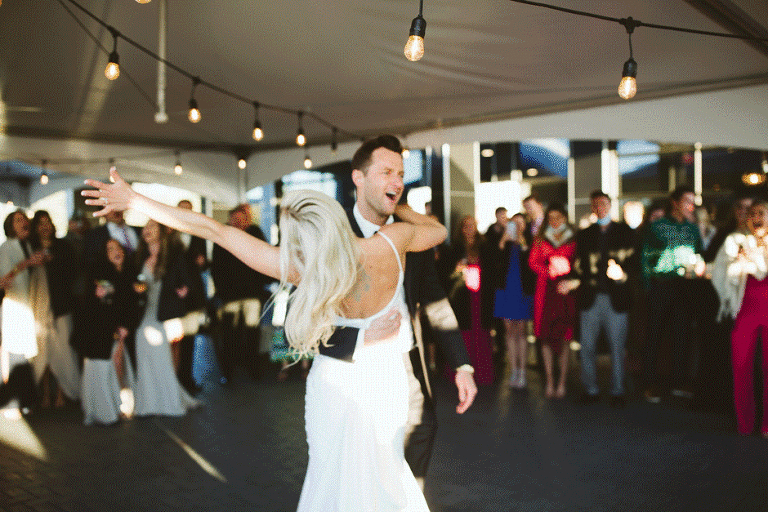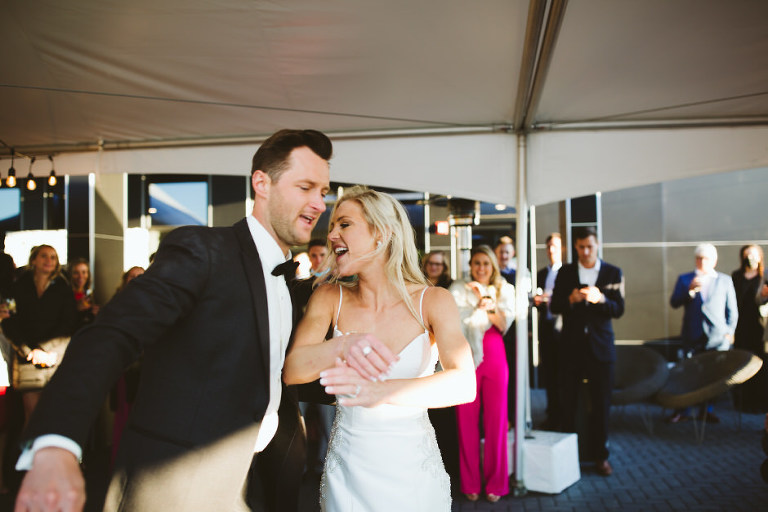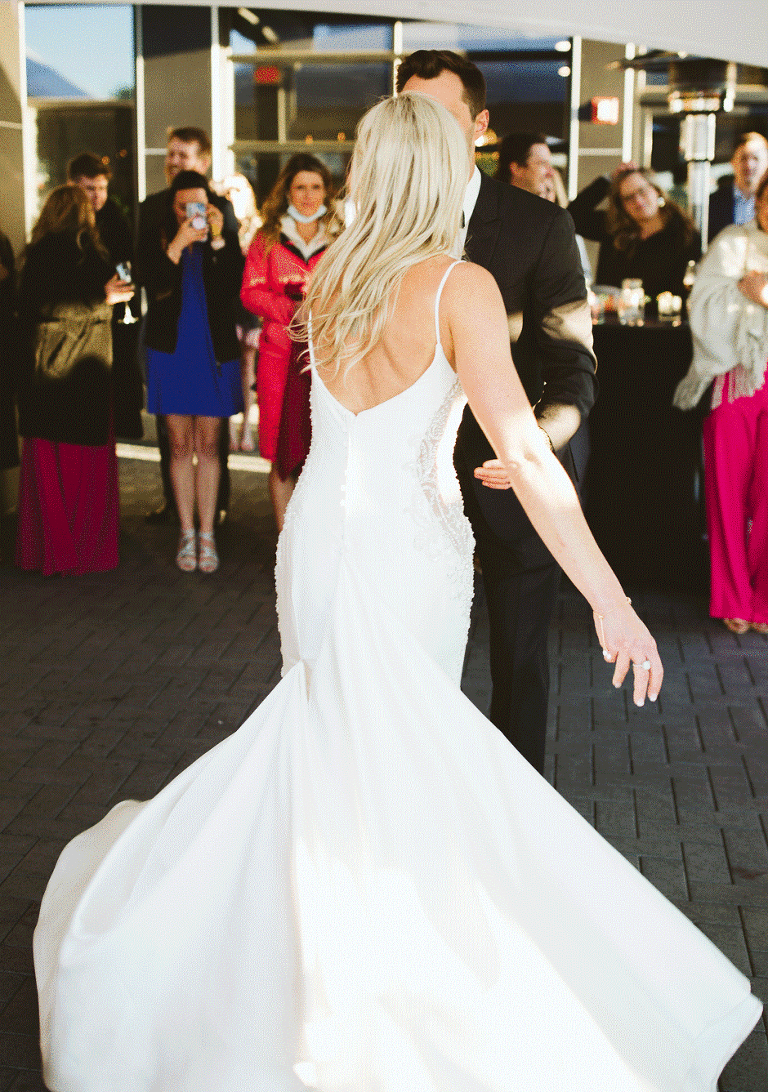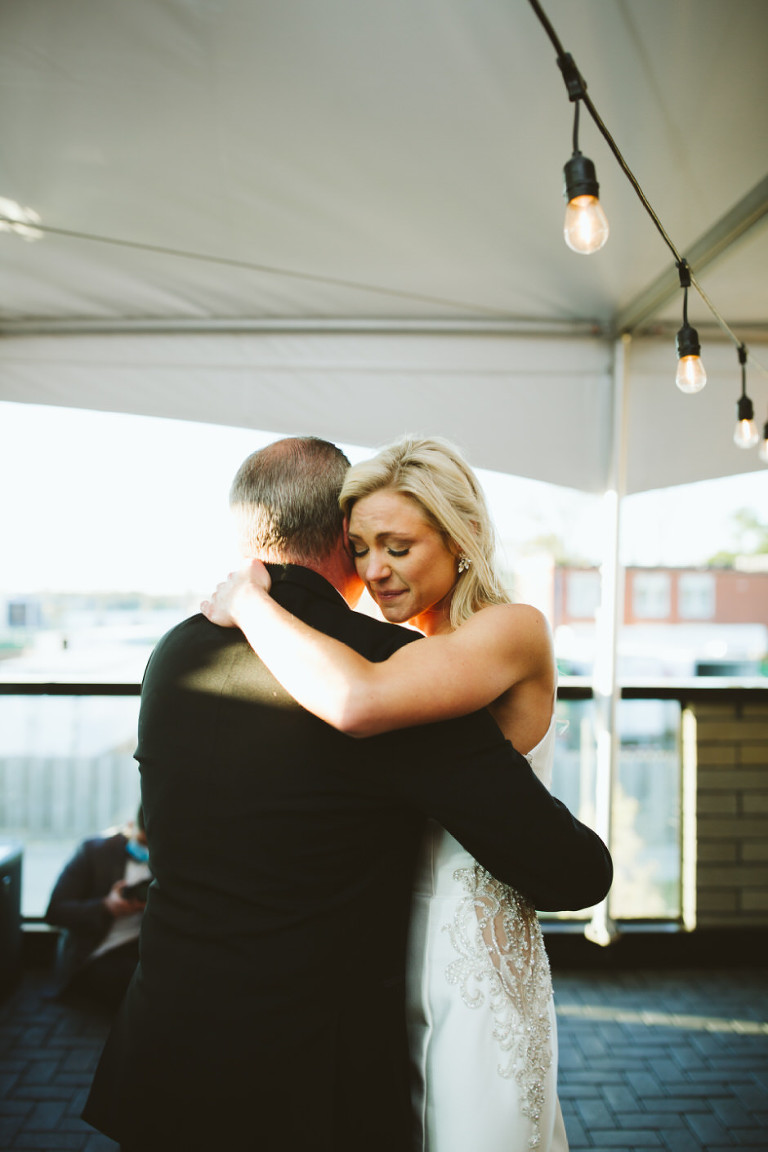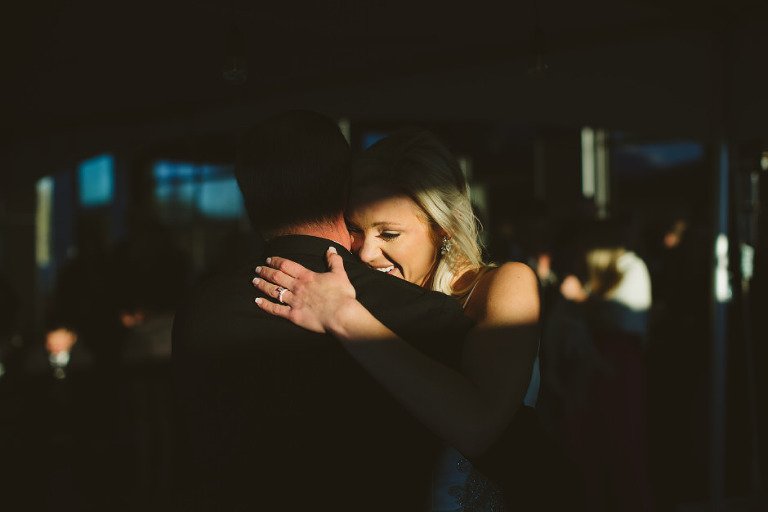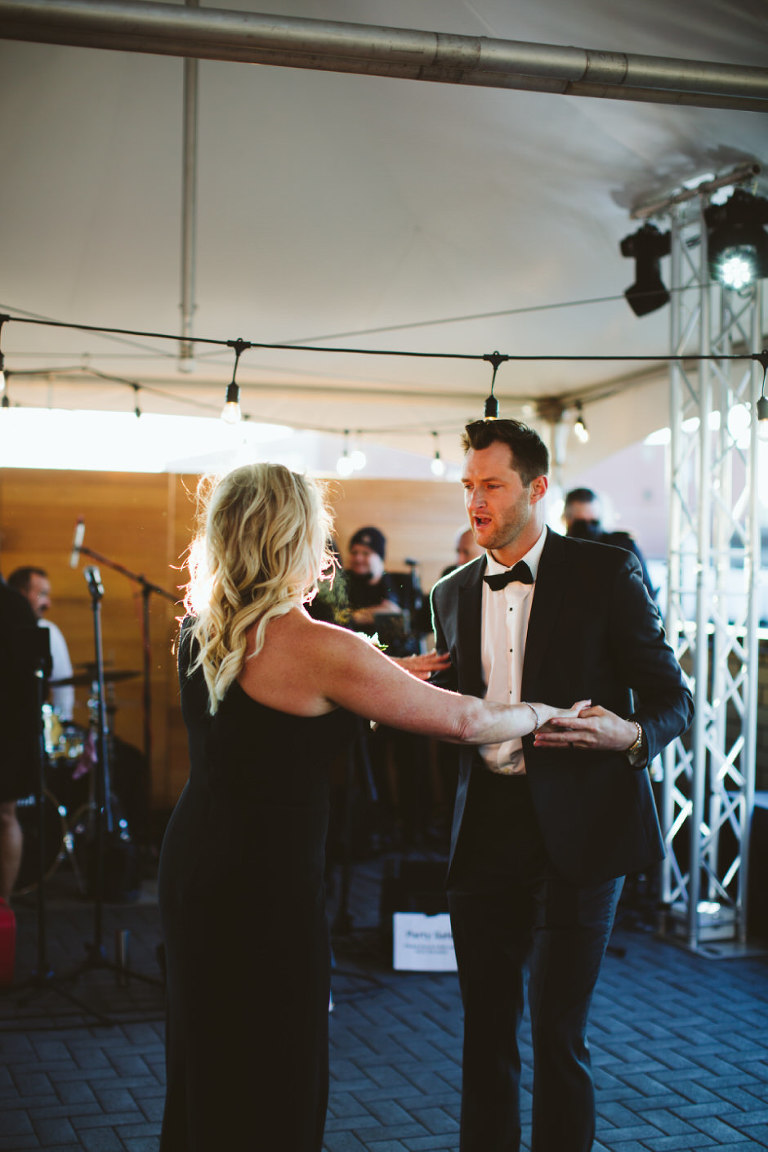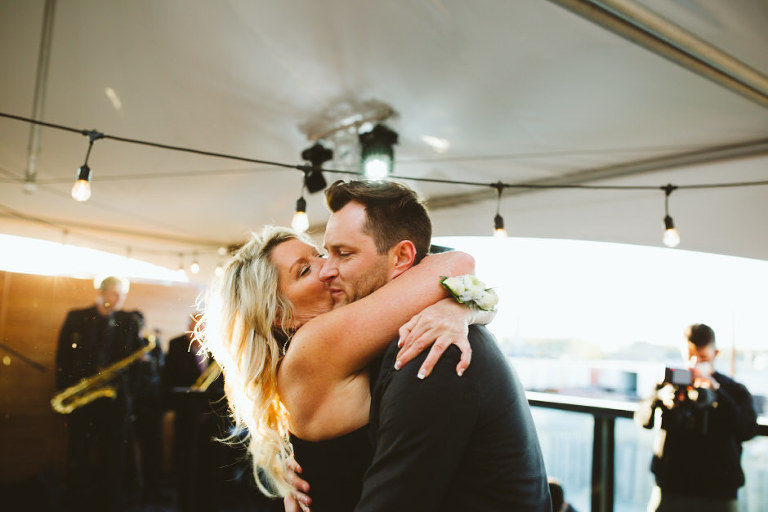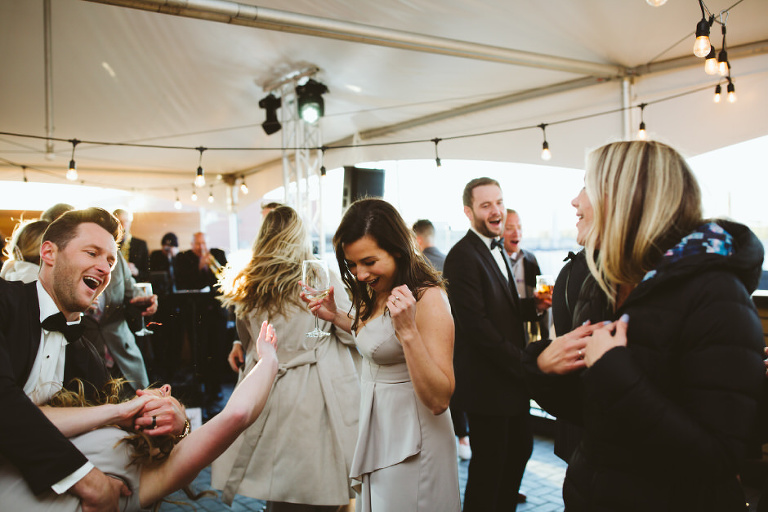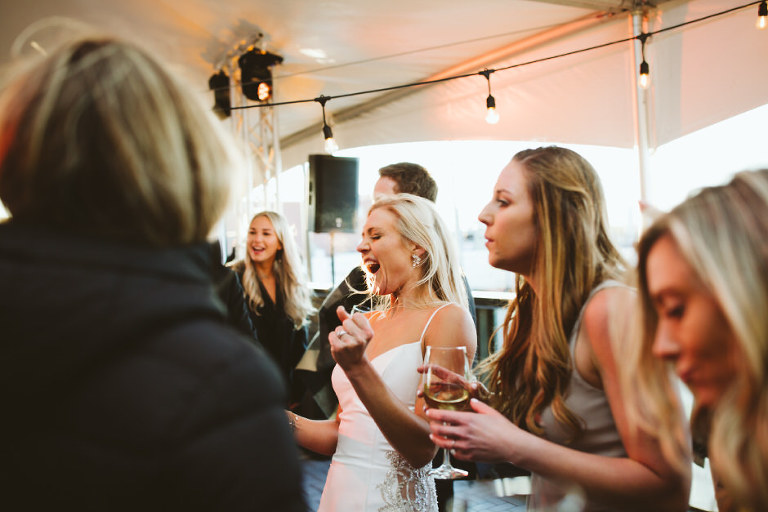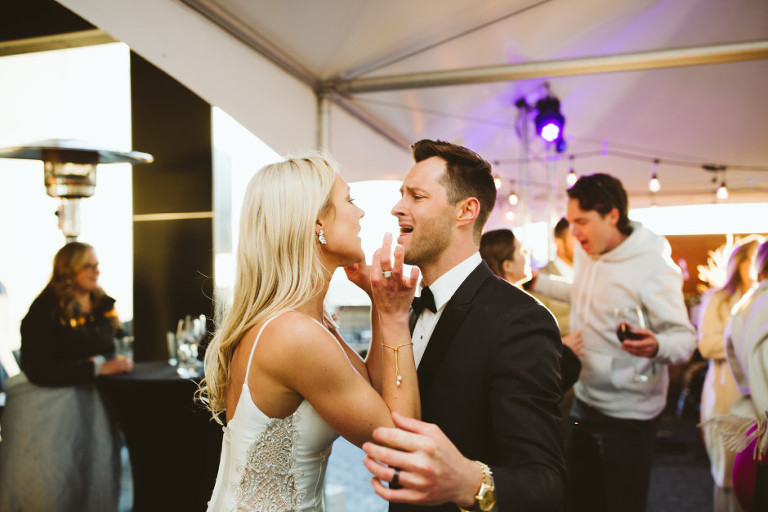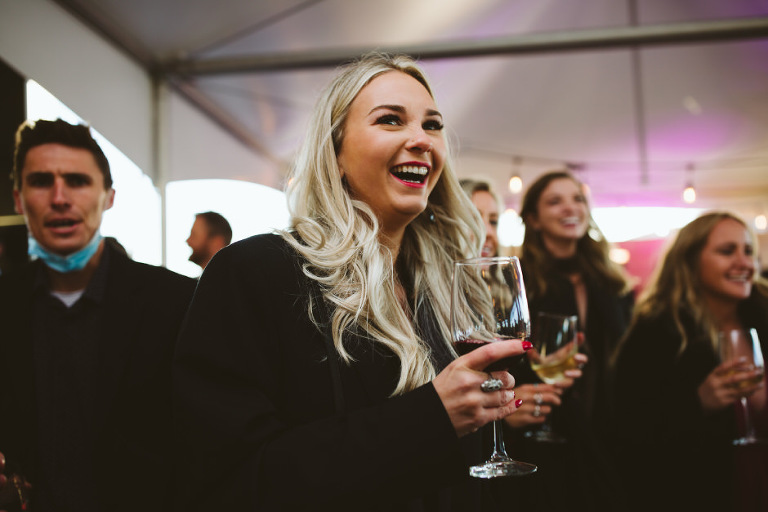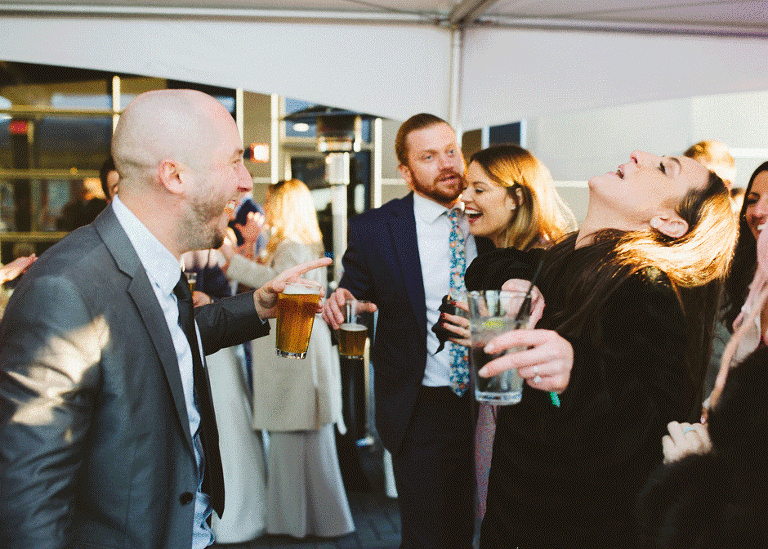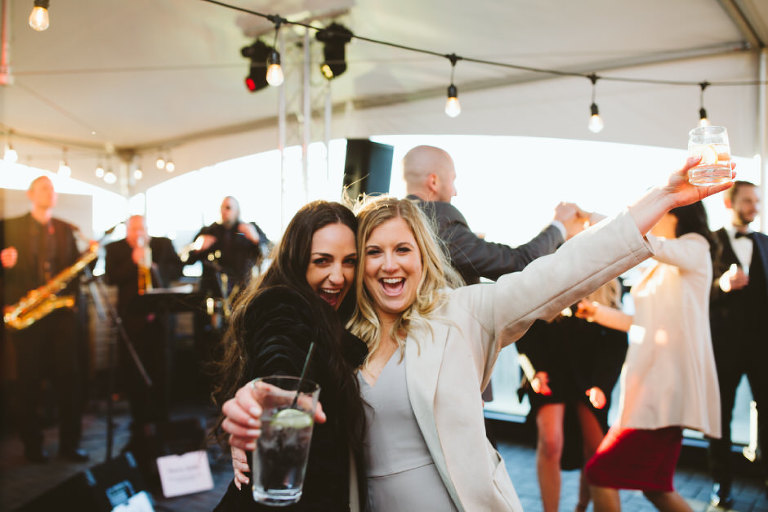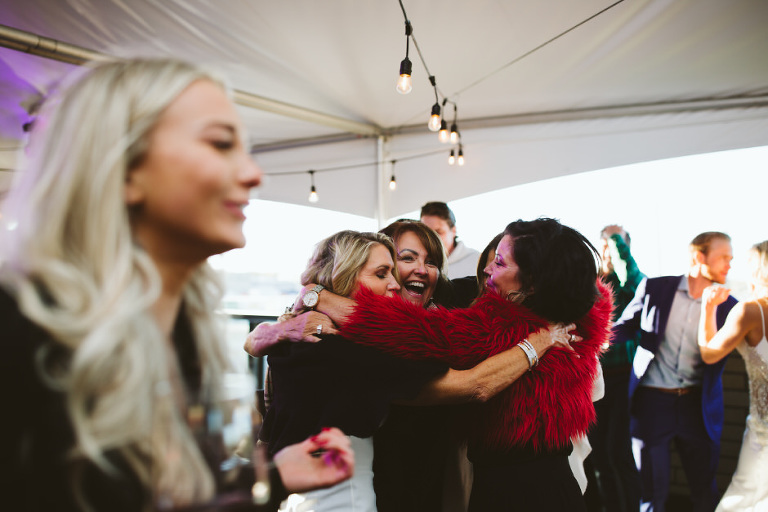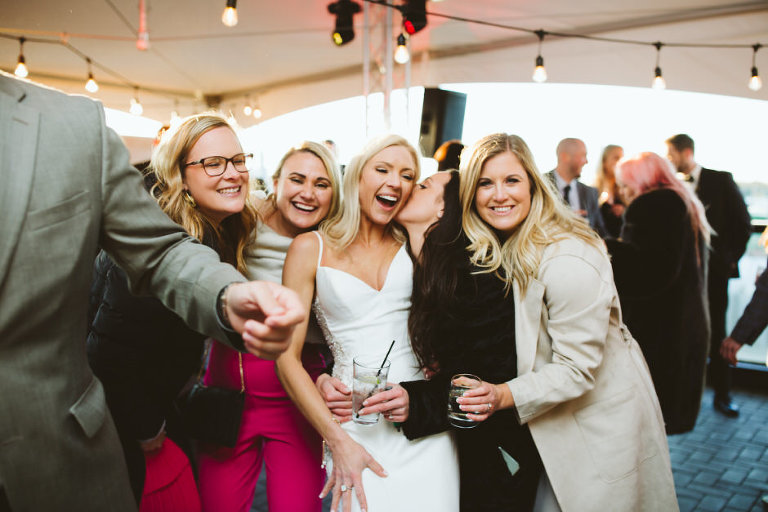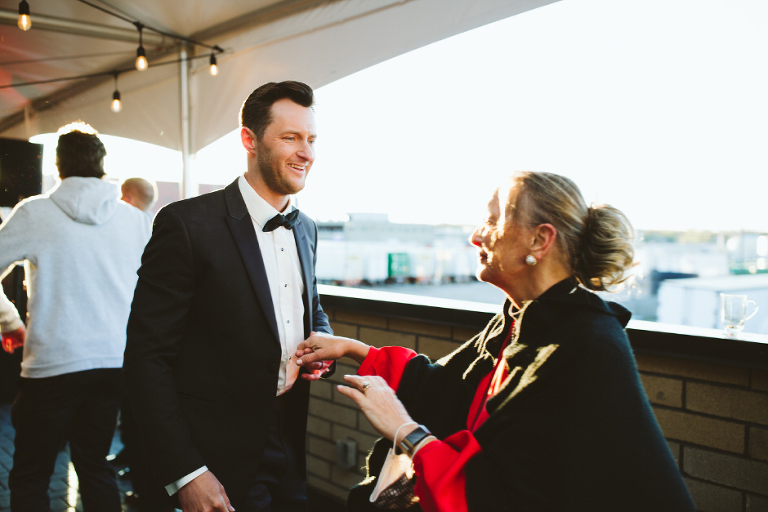 Any Advice for couples planning their wedding?
Planning a wedding is a huge task, no way around it. Decide early what is important to you and your spouse and focus on those pieces. The rest will come together as needed. Plan early and leave yourself a few weeks between the end of planning and the big day so that you don't have a million things going on two days before rehearsal. Have a beer or two before getting your engagement pics or going to make wedding choices. It will eliminate the unavoidable thought of stress. Most importantly, have fun with it and enjoy it. You only get to experience it once, so don't stress over the small stuff.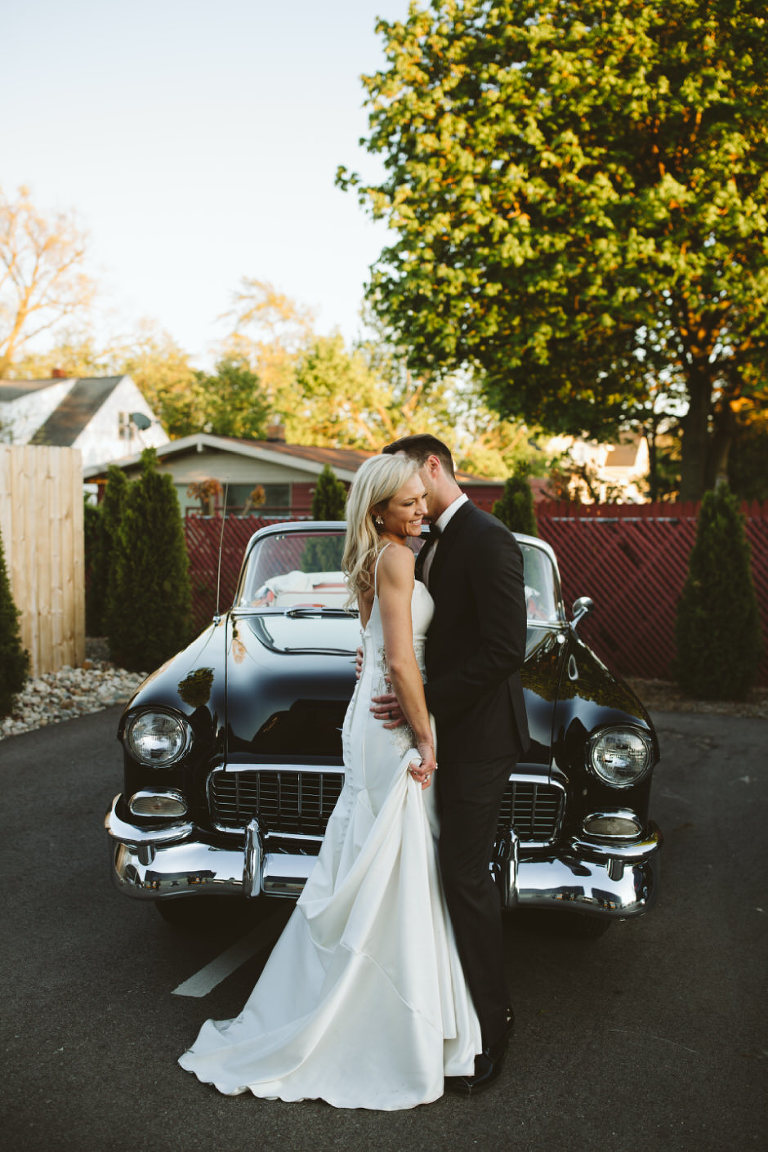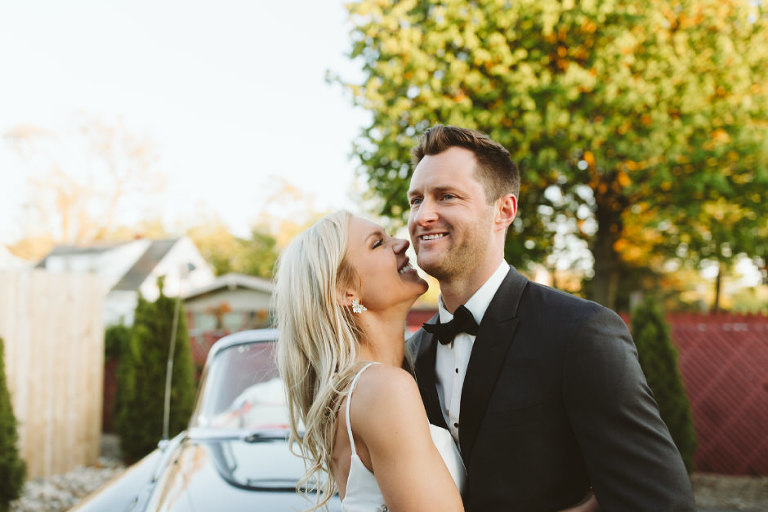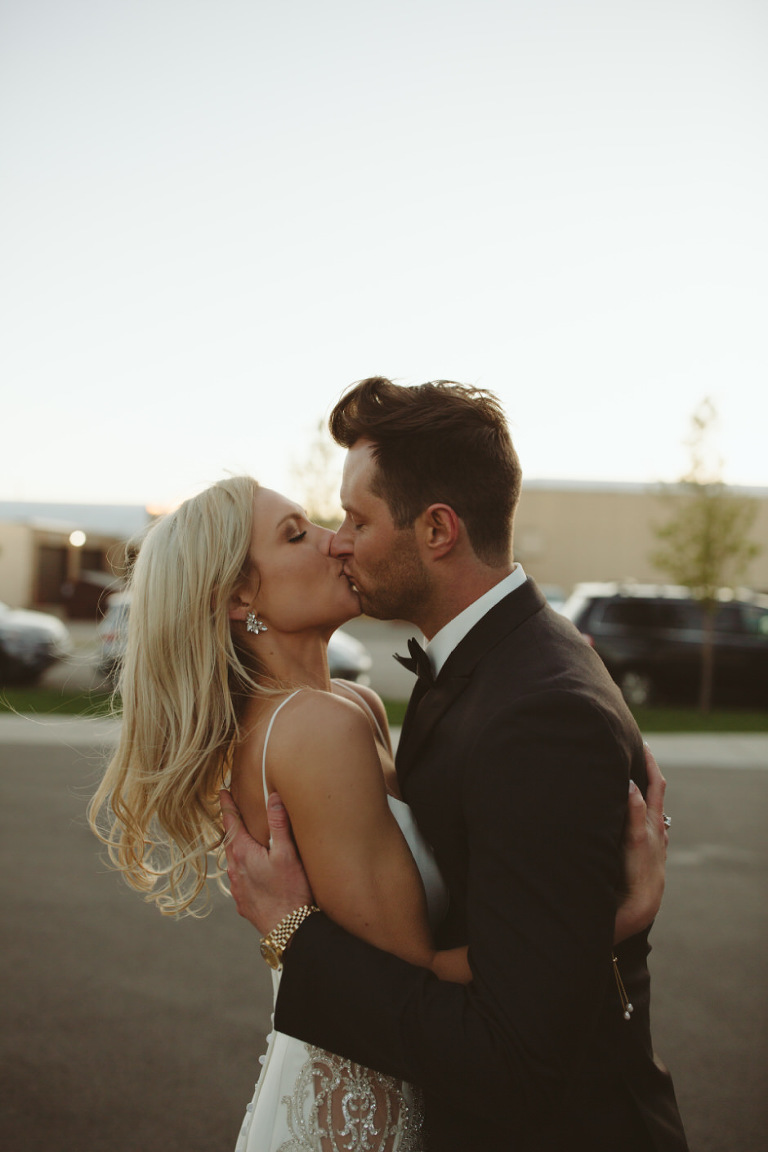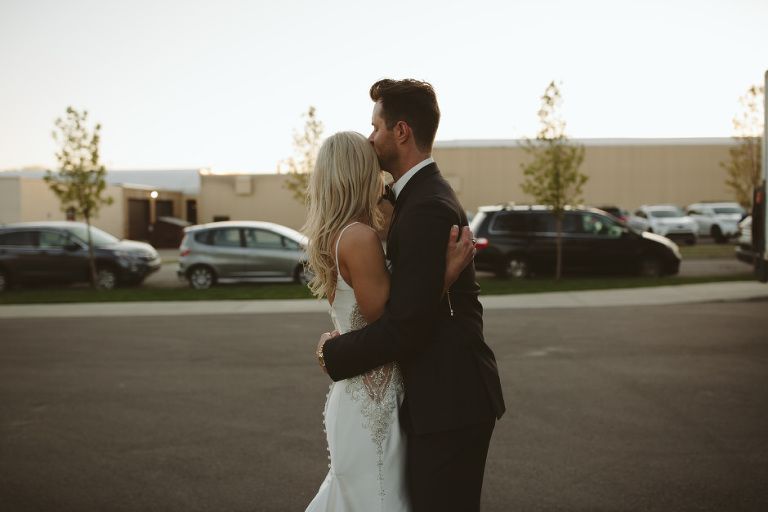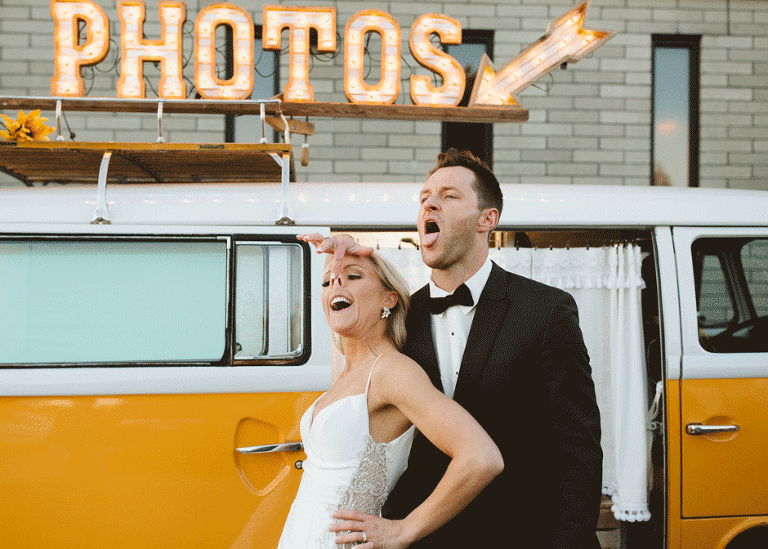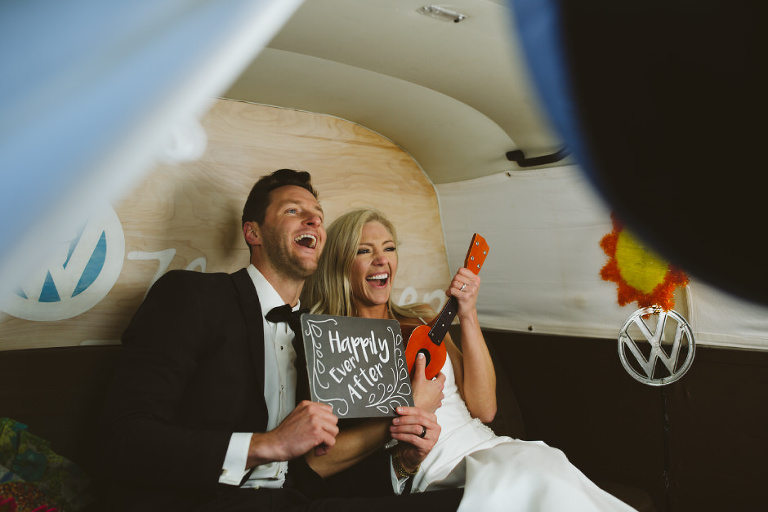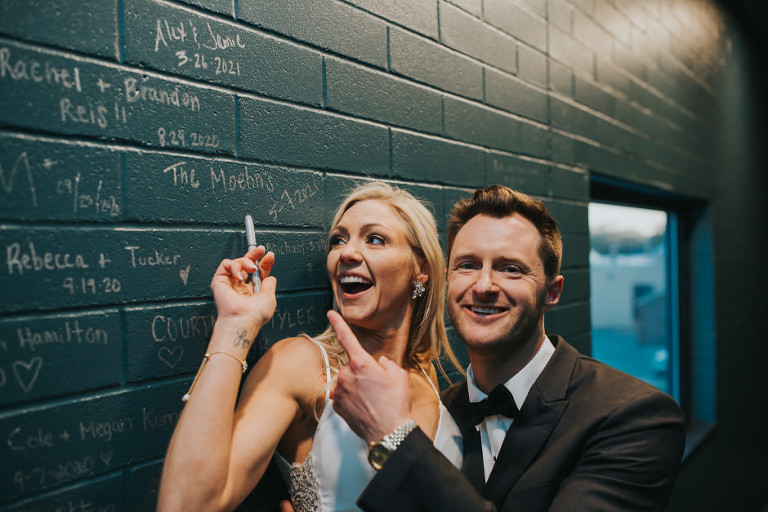 Your Photographer: Tell us all about them 😉 What you liked or didn't like. All the deets from the day of:
Rachel Kaye is the best in the business. No questions about it. The perfect combination of being serious but having fun while doing it. Her personality is contagious, which was great to keep the wedding party engaged and attentive (for the most part). I enjoyed having a quick shoot with her a week before the wedding so Cassie and I could reconnect with her, gain a level of comfort, and bond a bit before the big day. Day of was seamless. We had a plan, stuck to it, and she kept everyone in check. Her work speaks for itself.
Huge thanks to these vendors for this Port 393 Holland Michigan Wedding
Wedding Planner – Emily Salomon // Connolly House Events
Venues – Boatwerks Ceremony // Port 393 Reception
Catering – Marthas Catering
Makeup – Kiss of Beauty Makeup
Videography – Avery Ace Weddings