Sundance Studios Wedding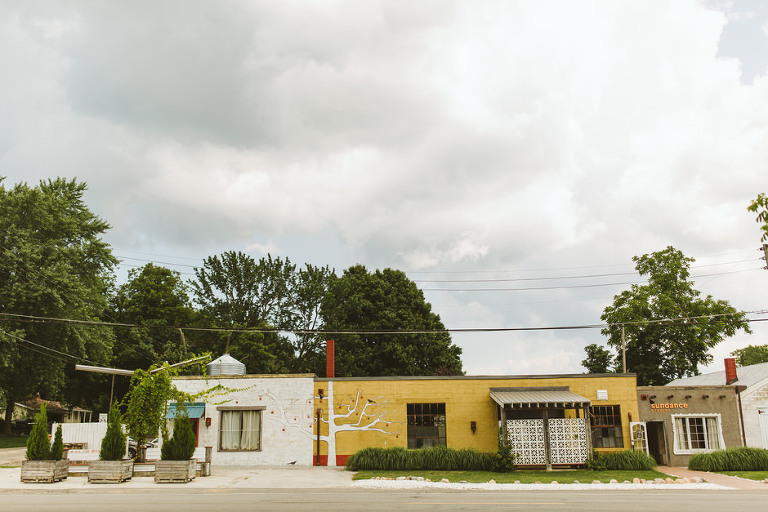 The Beginning: 
We worked together in the kitchen at a restaurant called Vie in a Chicago suburb.  We would go for beers after work together as friends. Slowly we started hanging out on our days off and the rest is history!!
Venue: 
Well, we both live in Chicago and knew we could not afford it there. A friend got married at a venue in Michigan and told us about the company.  When we went to check out the Sundance Studio in Benton Harbor, MI, and we both fell in love! It was vintage-y and unique with an awesome outdoor space.  We also rented out a resort in South Haven called the Sun and Sand Resort for our friends and family. It had a pool, fire pits, and all our amazing friends and family so close to us to hang out and celebrate for the weekend.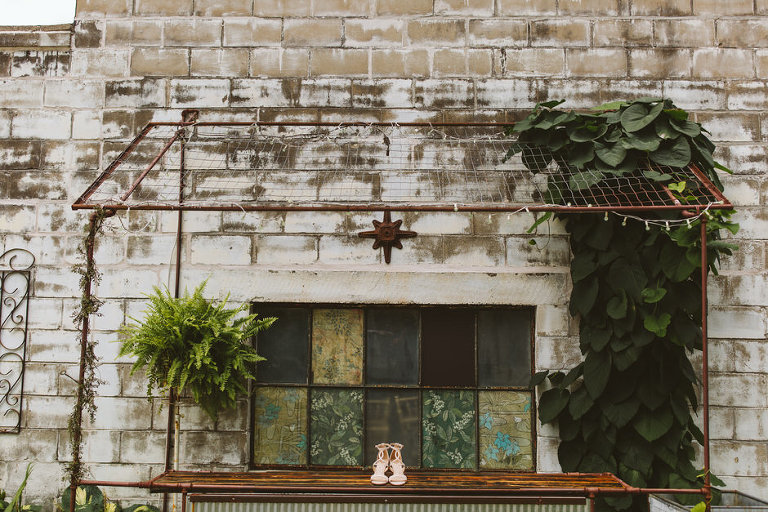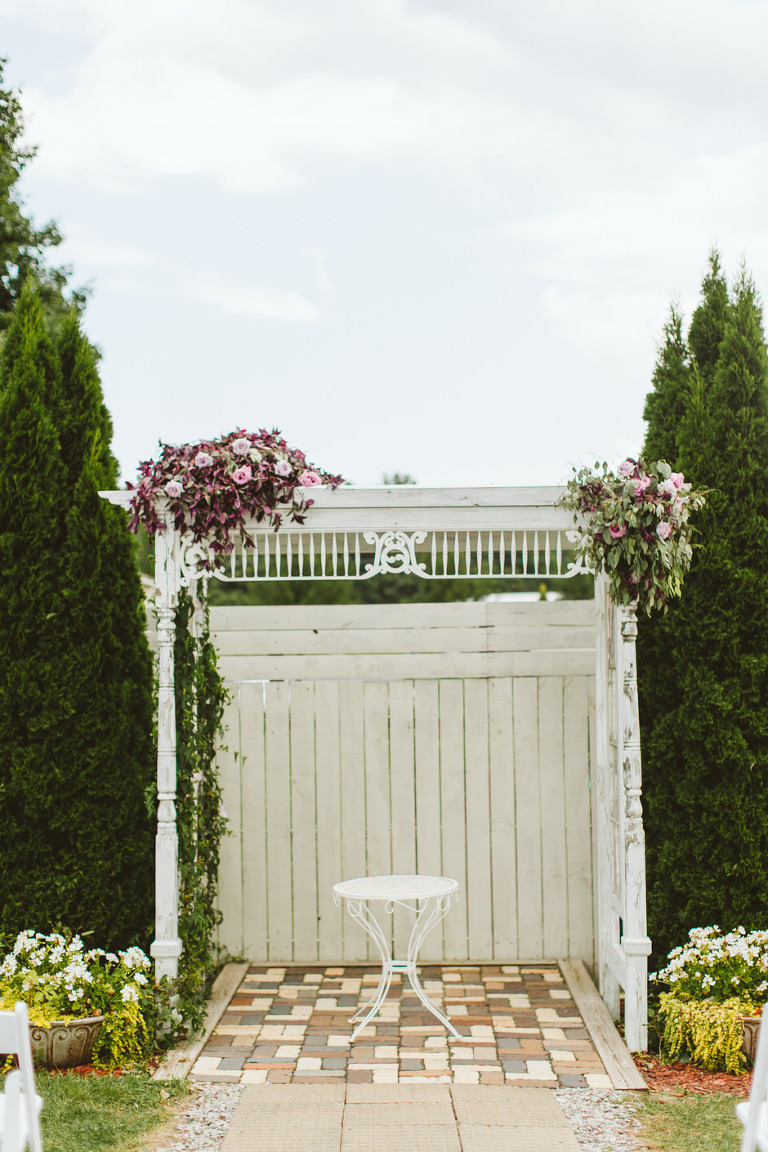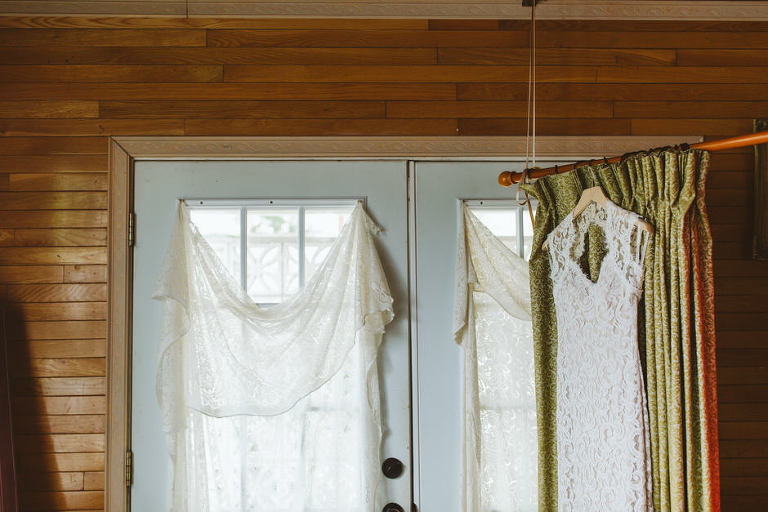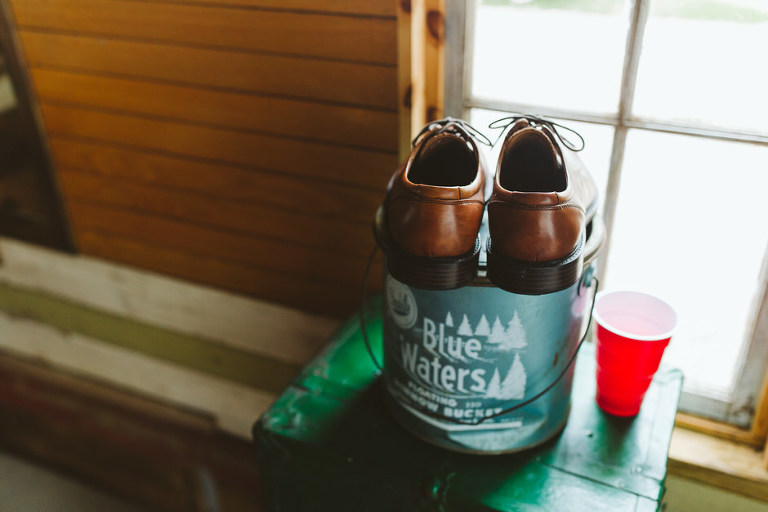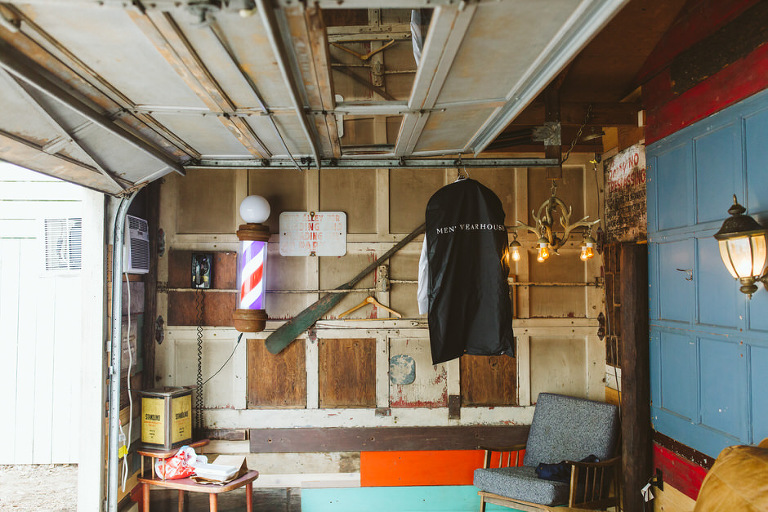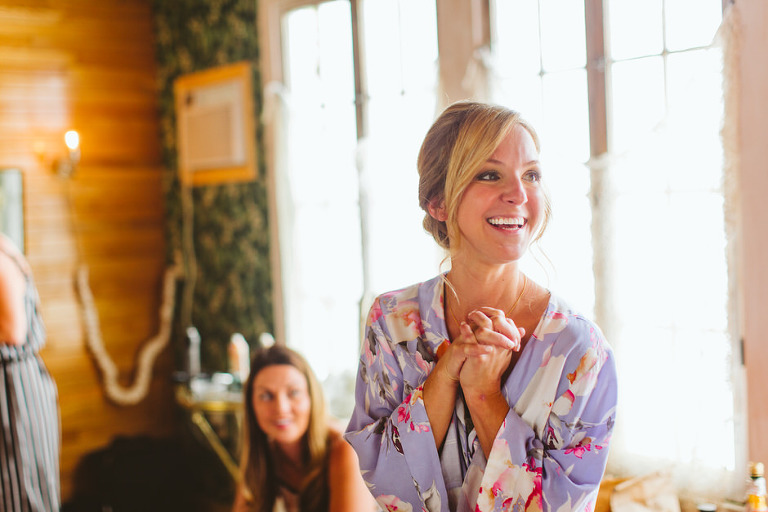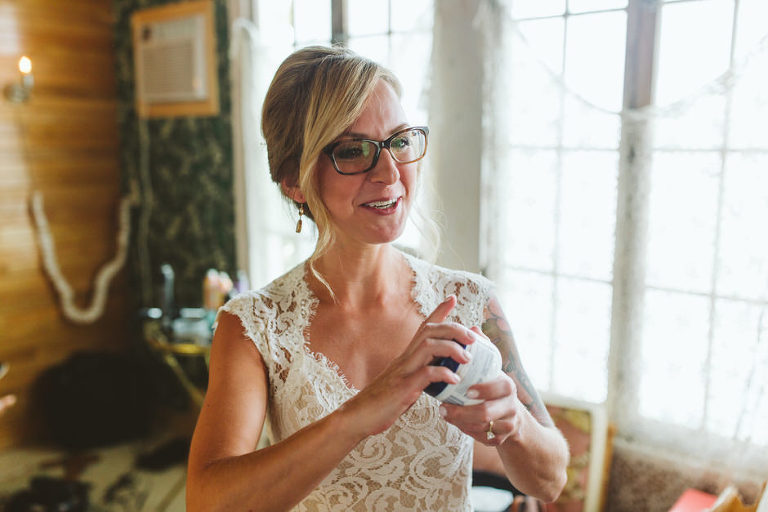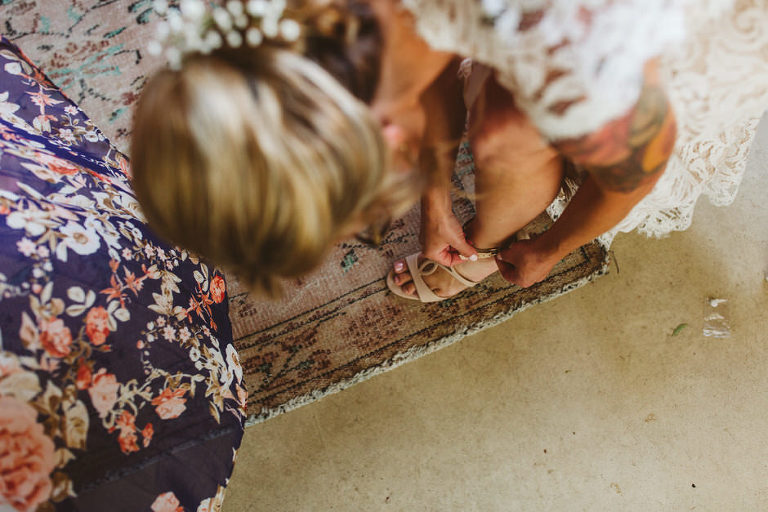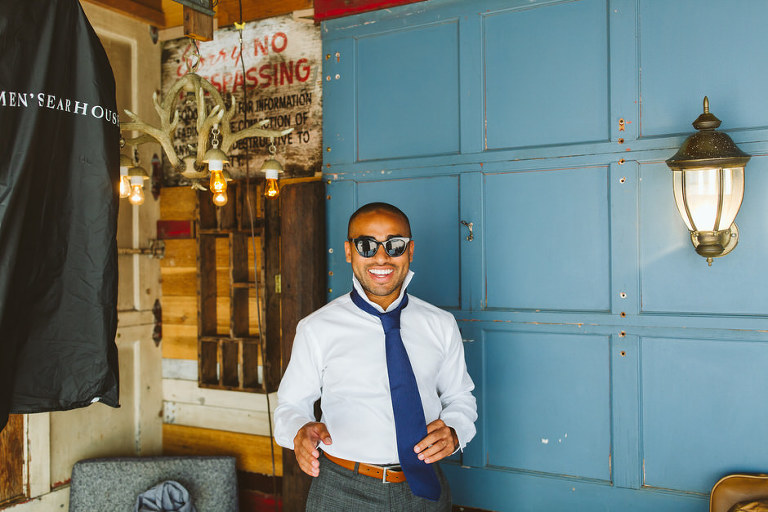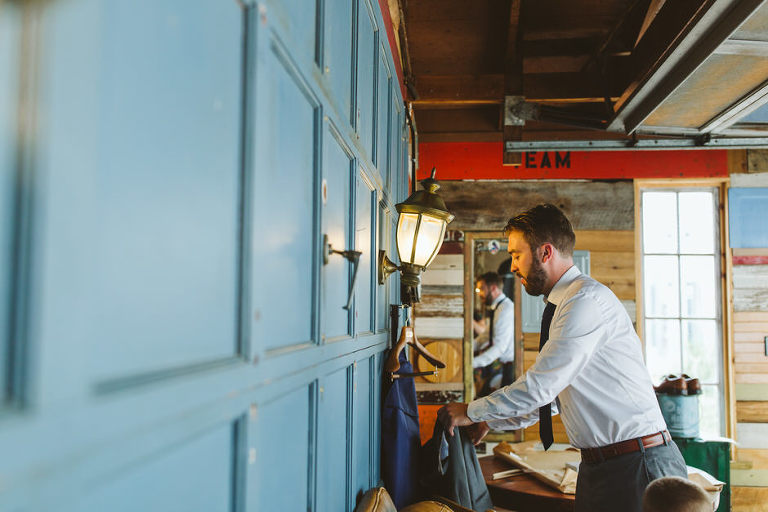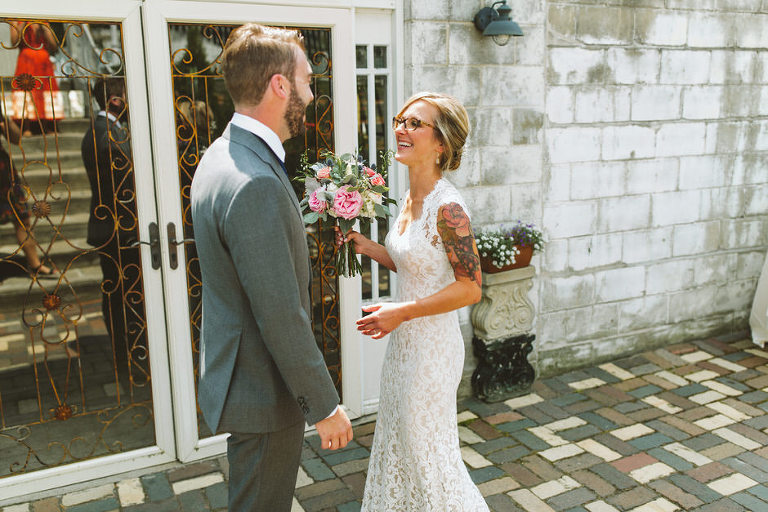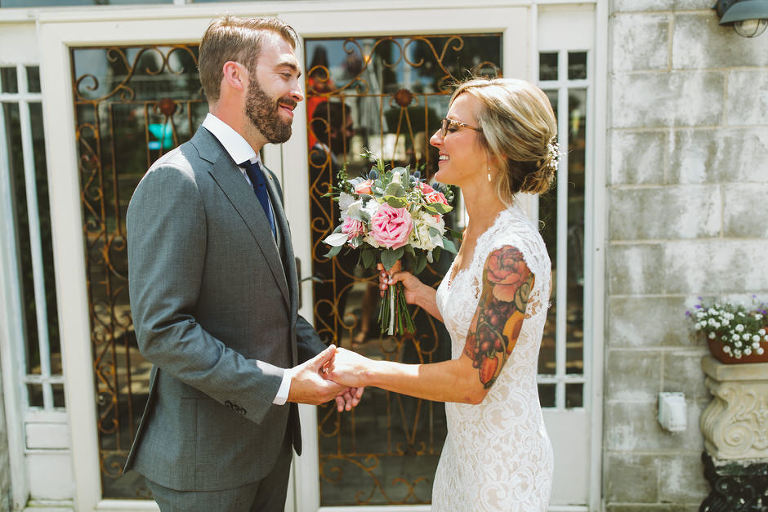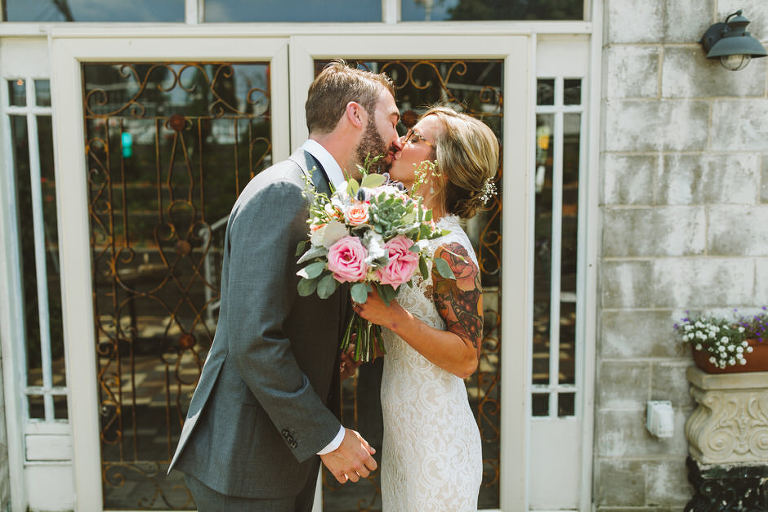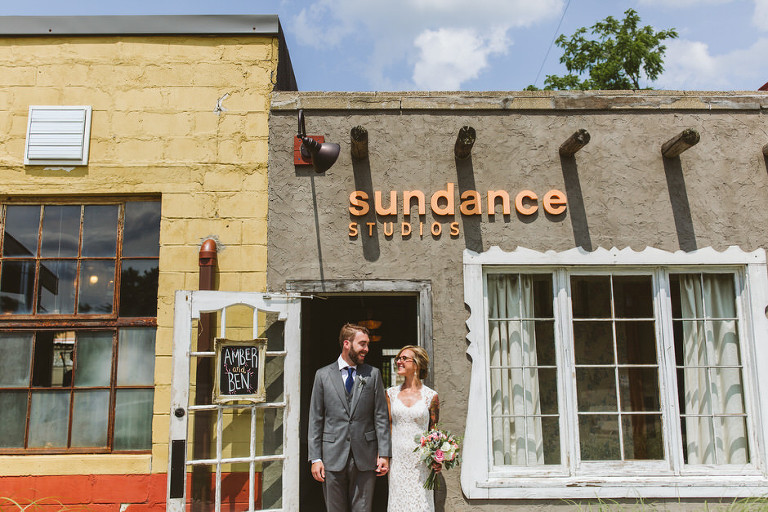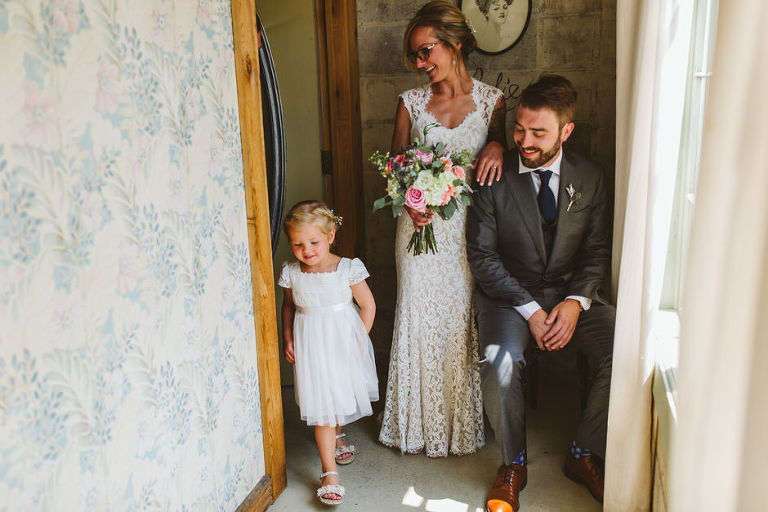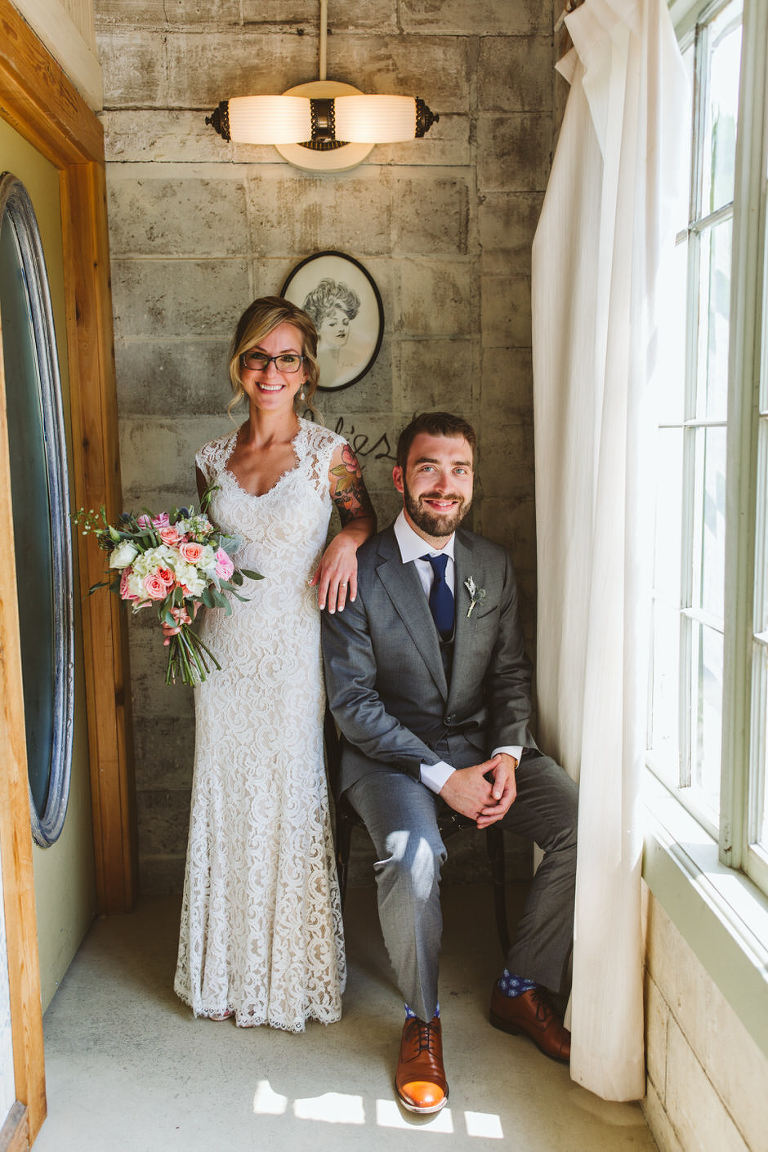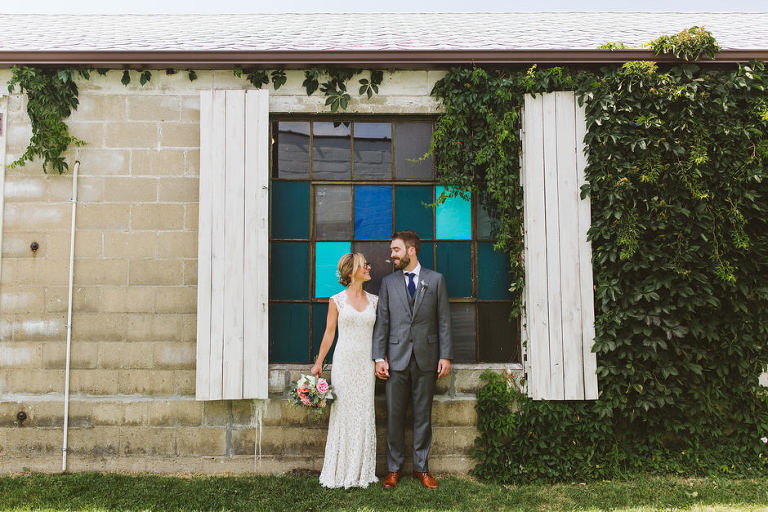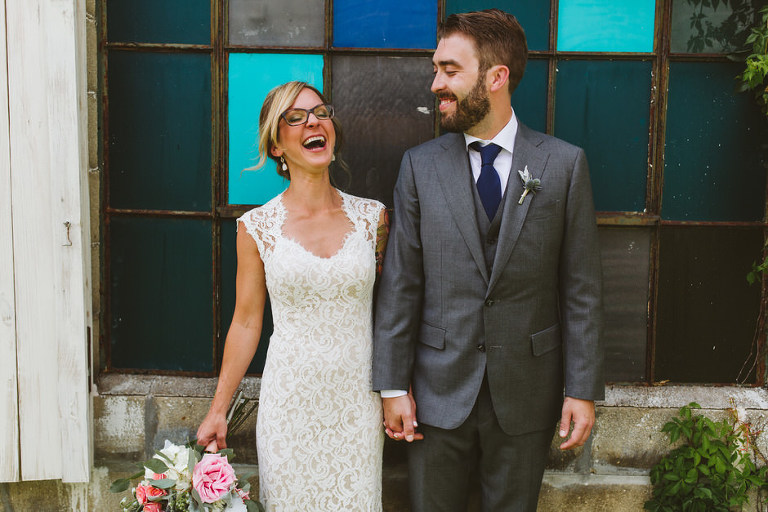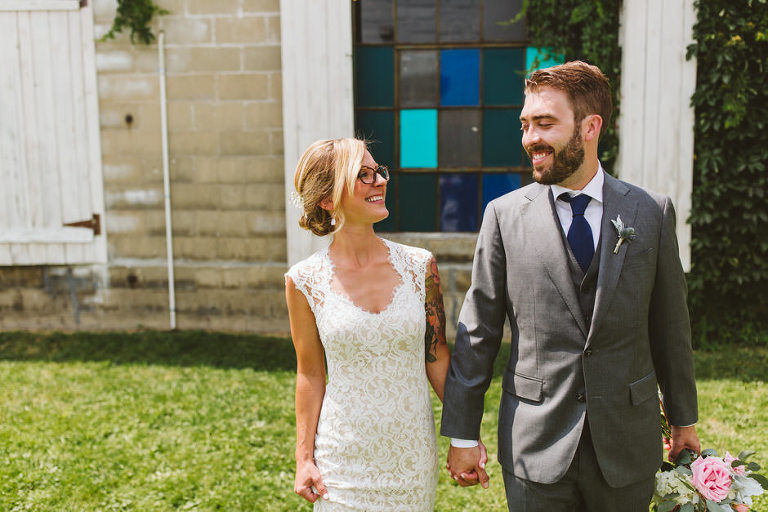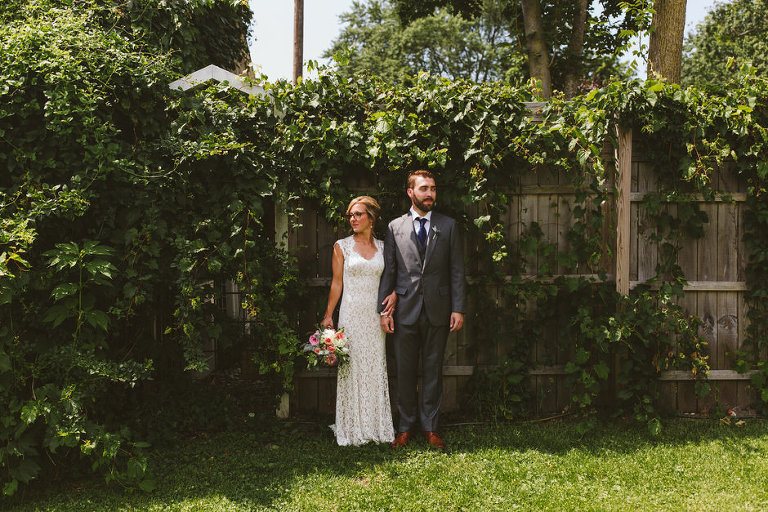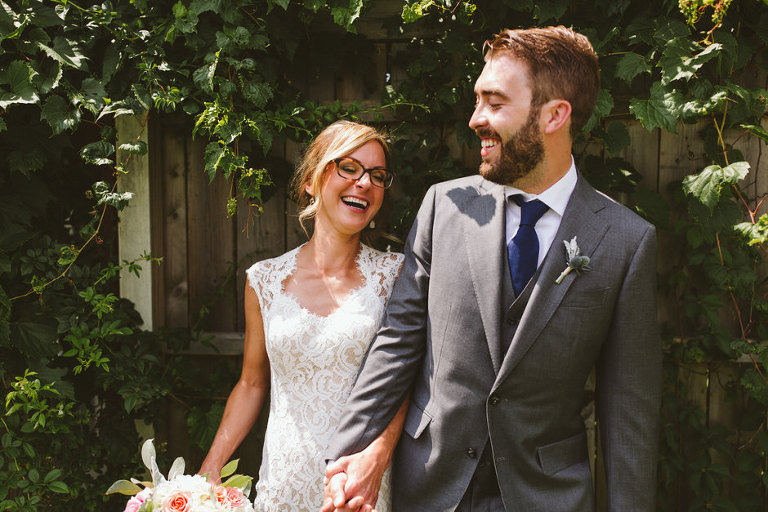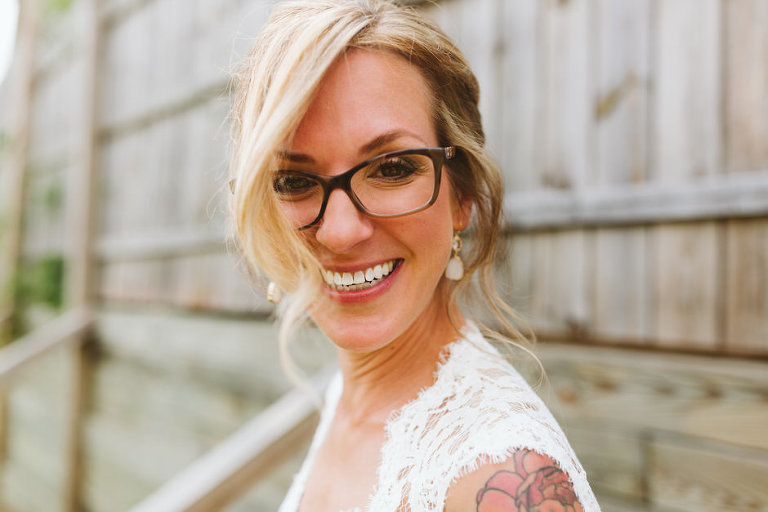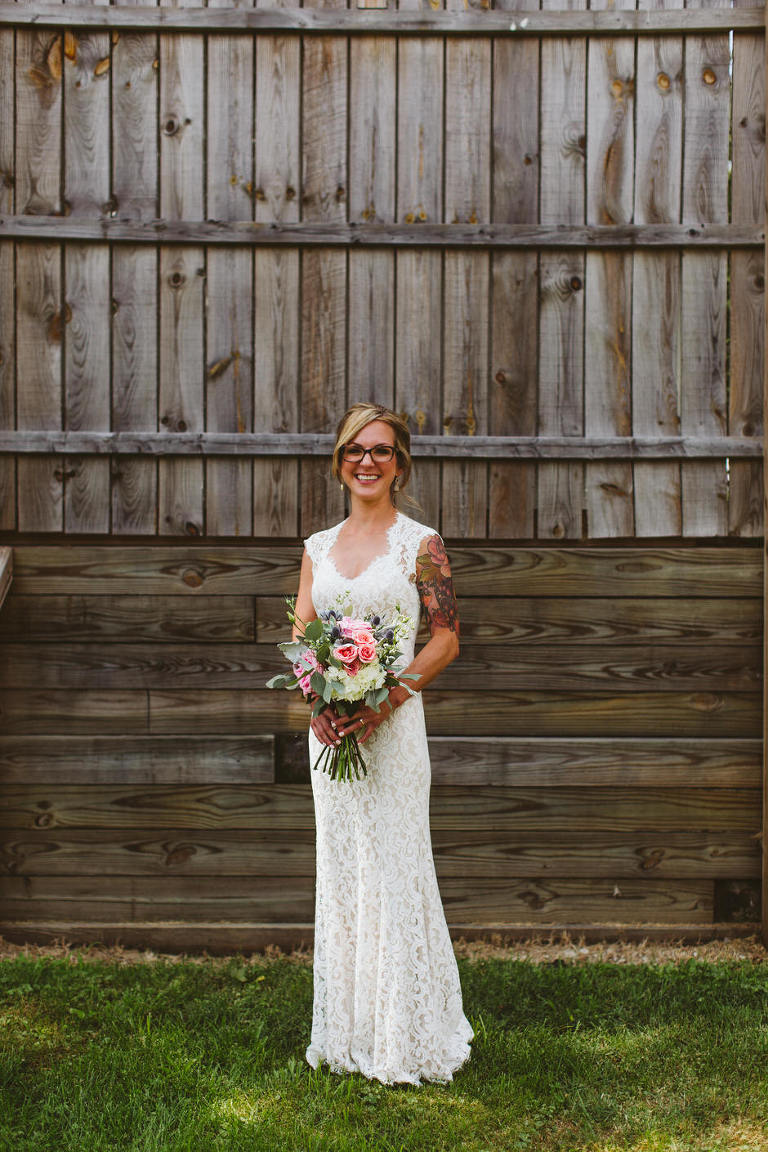 Amber's Dress:
The thought of trying on dresses made me want to barf, but when I tried on the dress that I decided on I started to tear up…. my mom made me say "Yes the dress" at the shop (eye roll). The dress made me feel beautiful and comfortable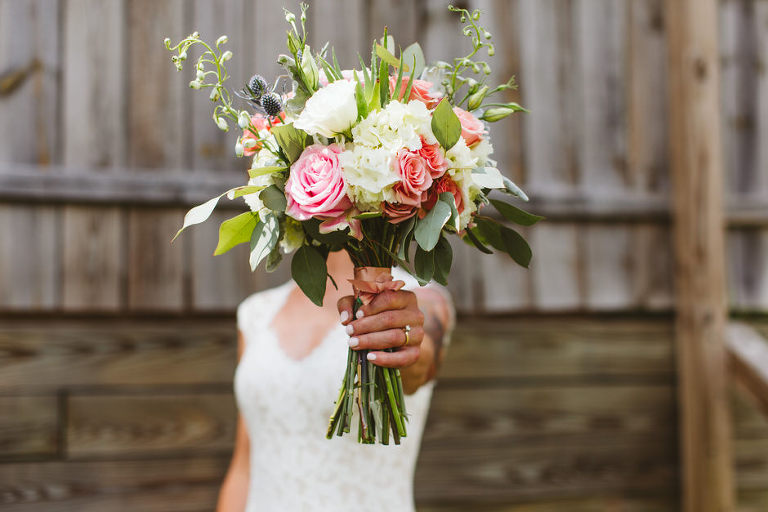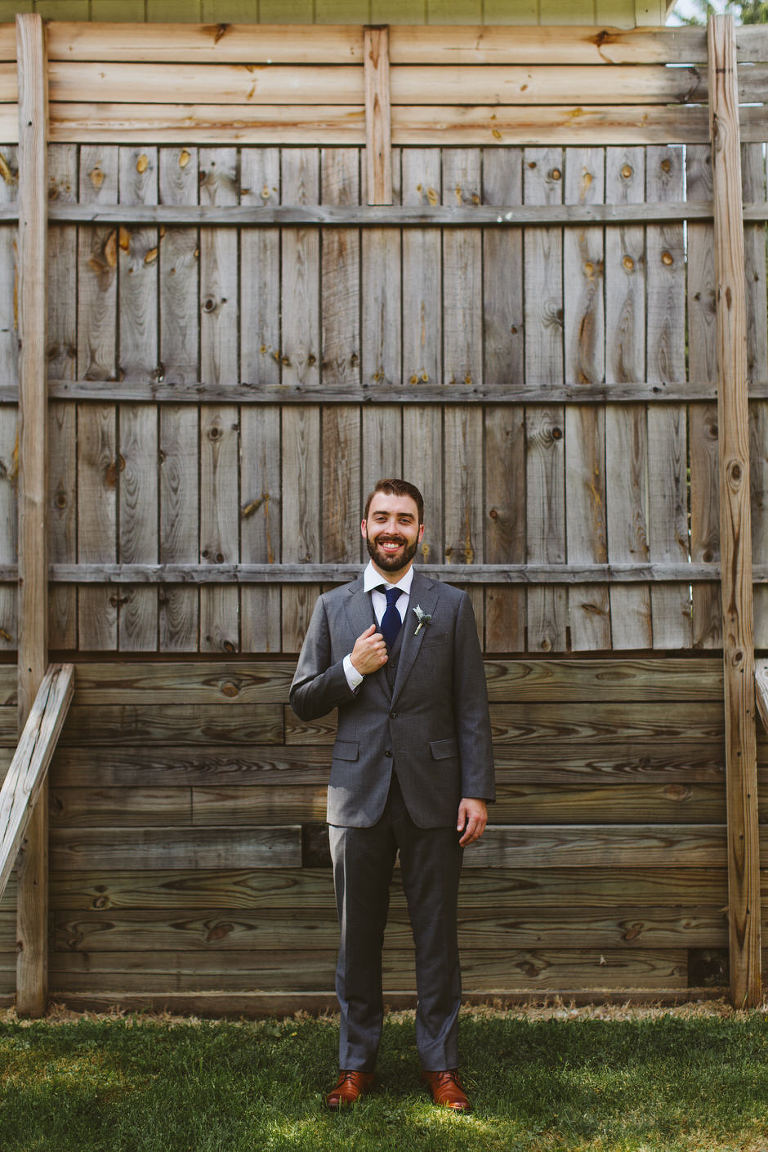 Ben's Suit:
Ben got his suit custom made which was awesome (the boy has a big booty so most dress pants do not fit right ;))!  From the fabric, to the number of buttons on the sleeve, every last detail was chosen by Ben; and he let his fashion flag fly!! Bonus: the tiny boutique gave an awesome industry discount for restaurant peeps.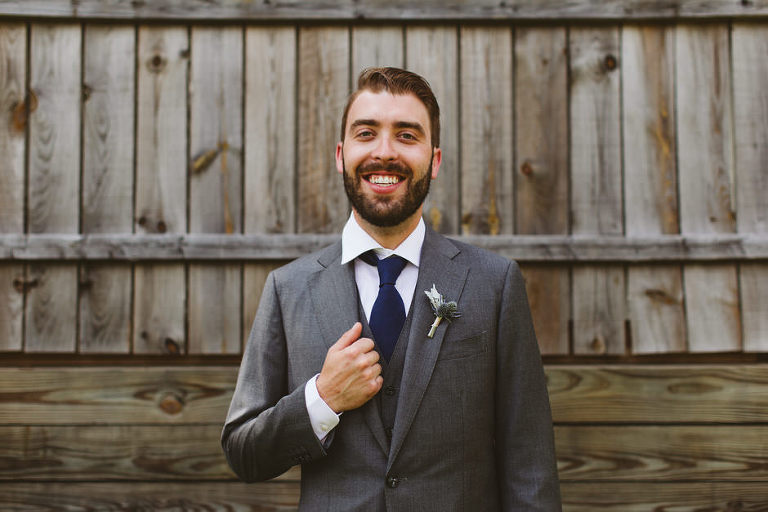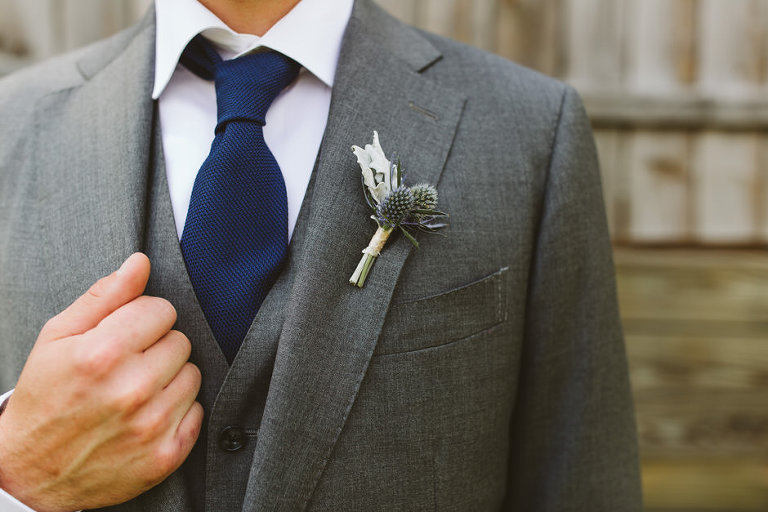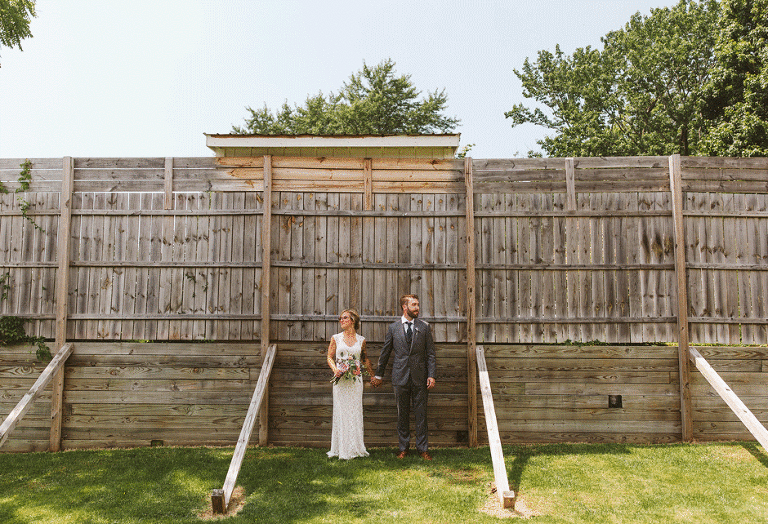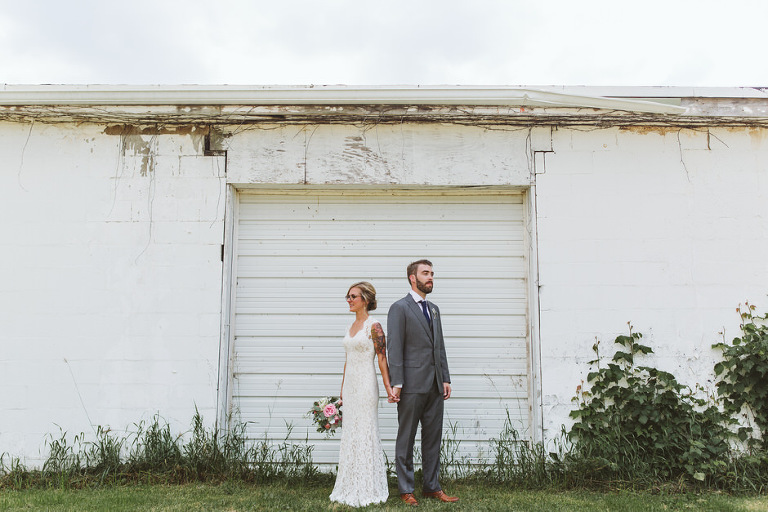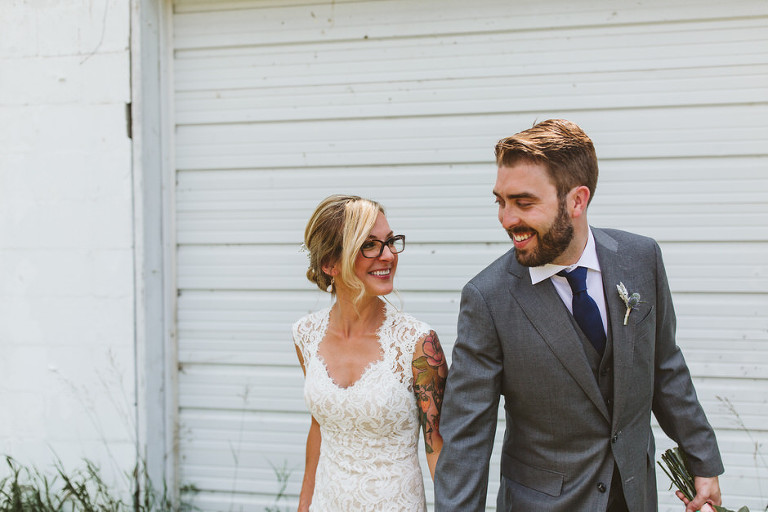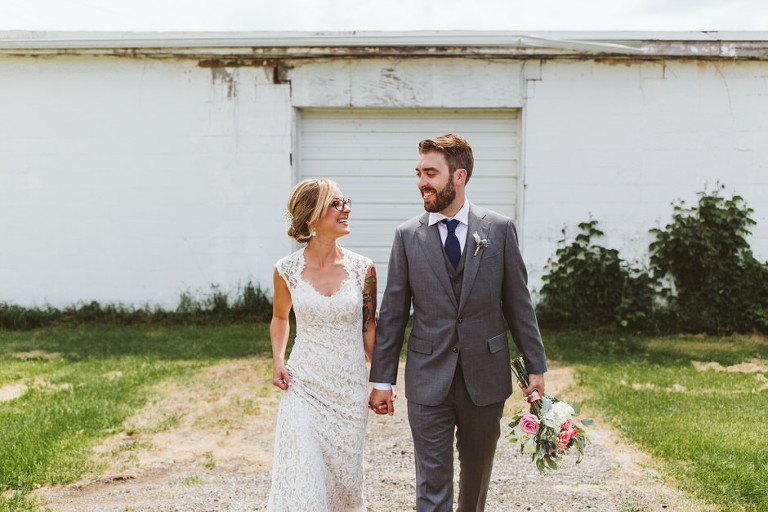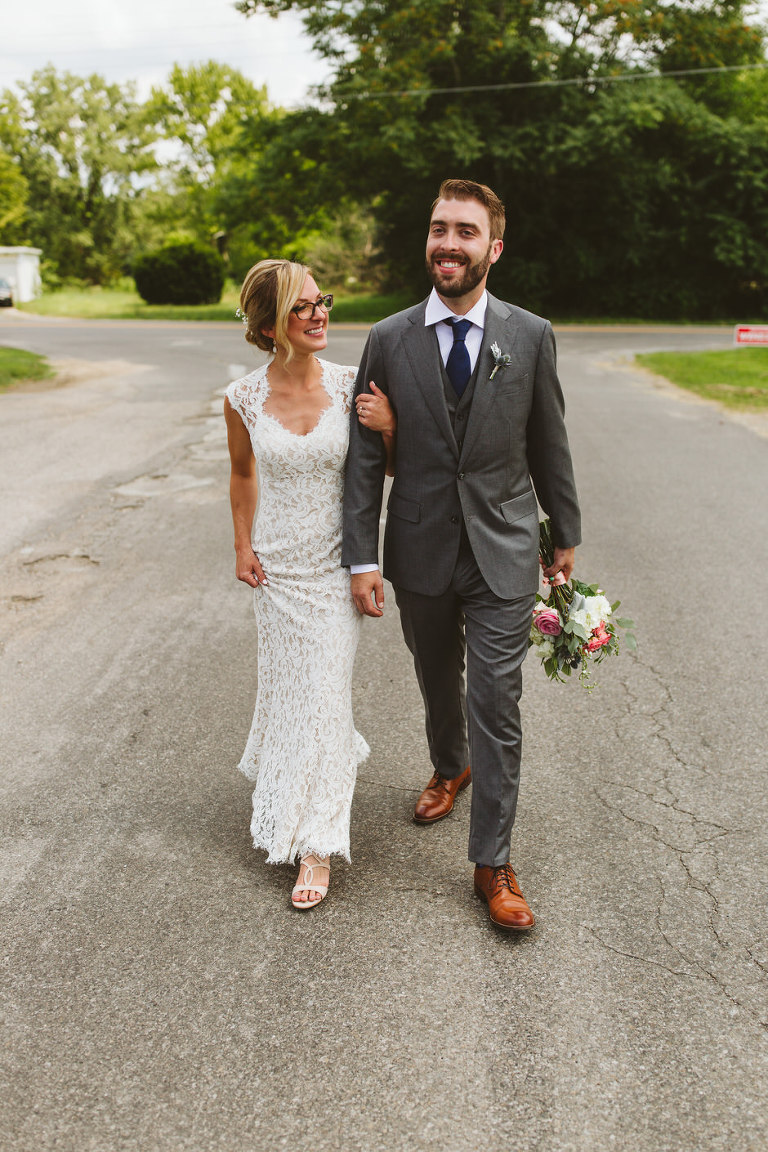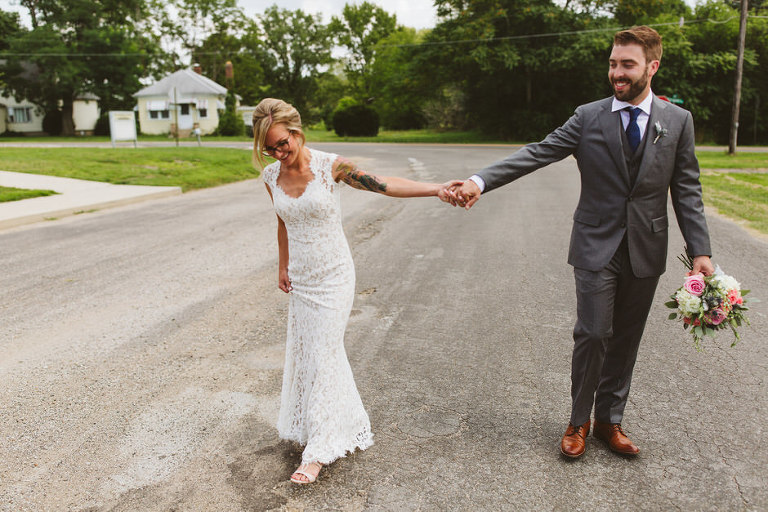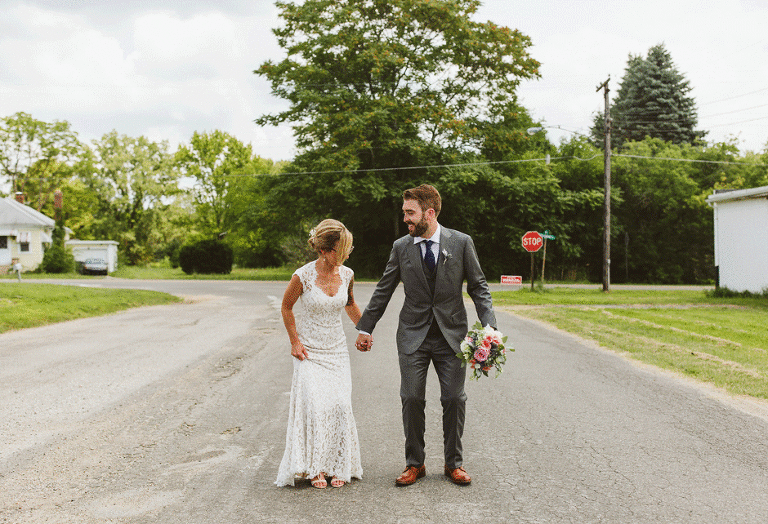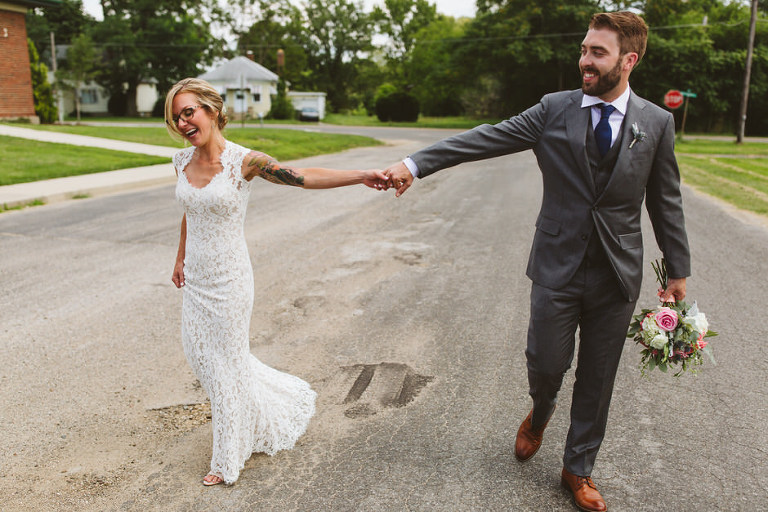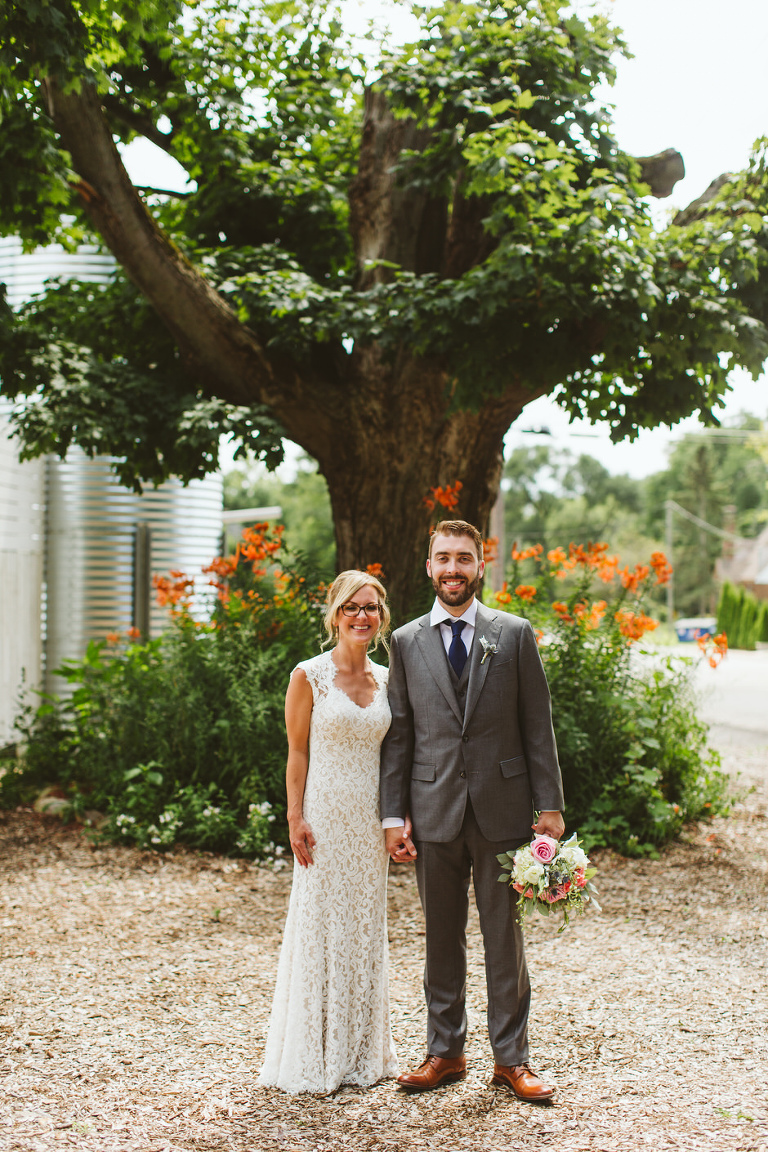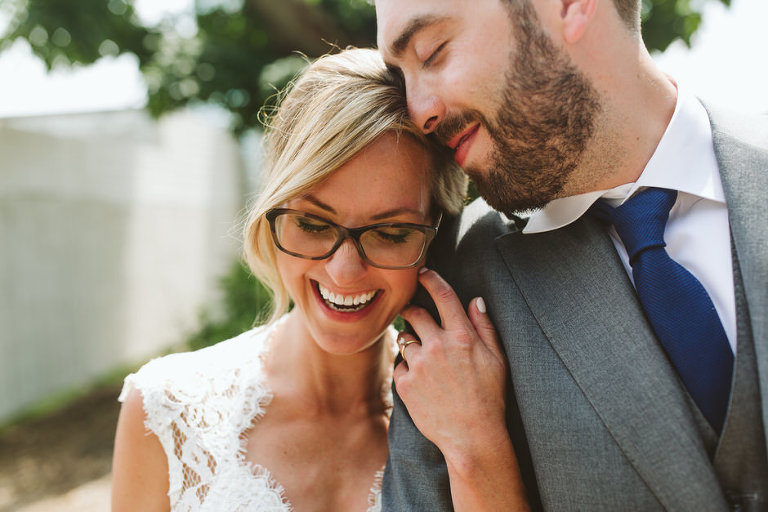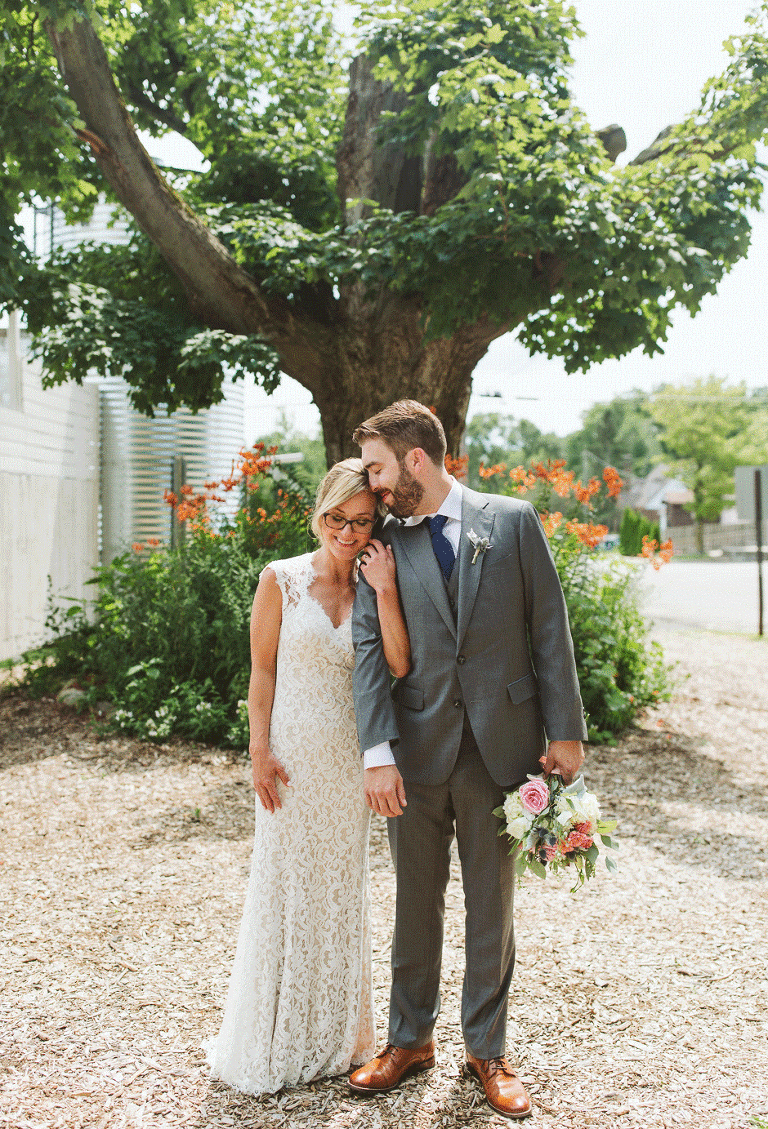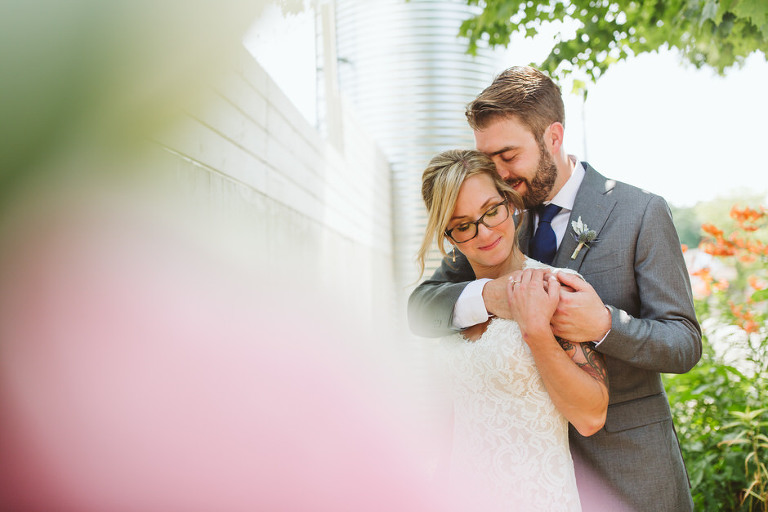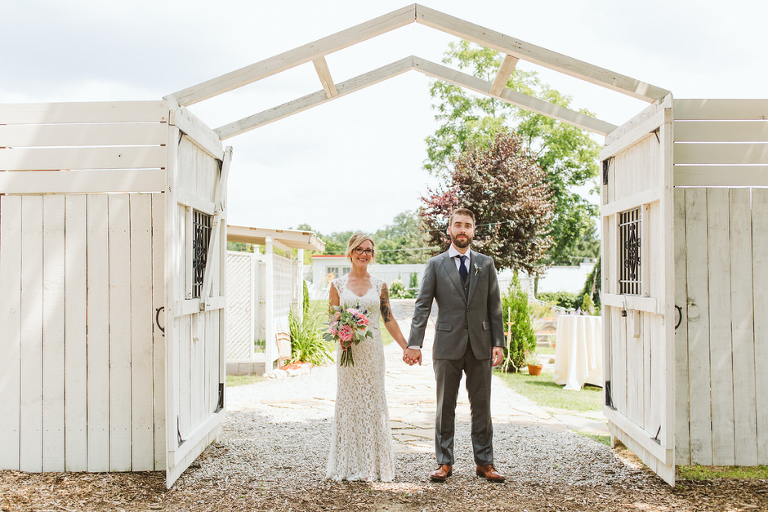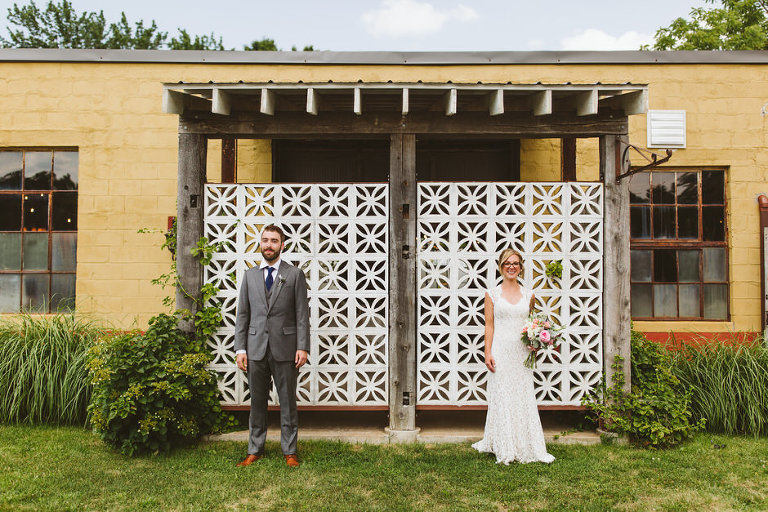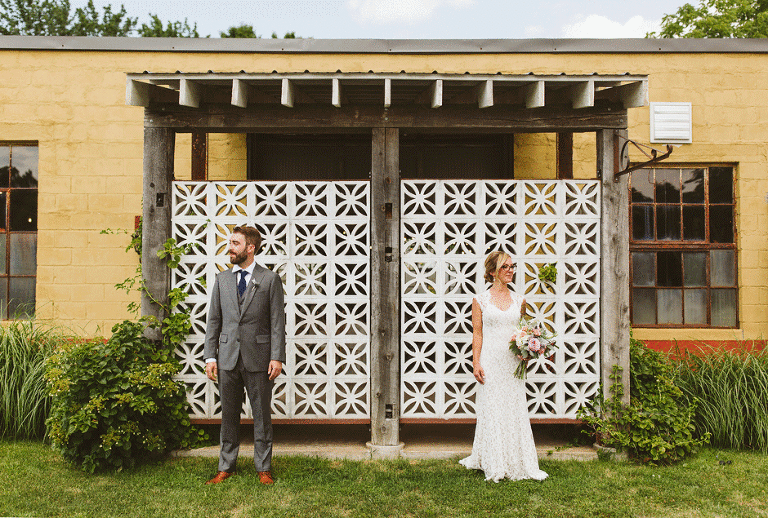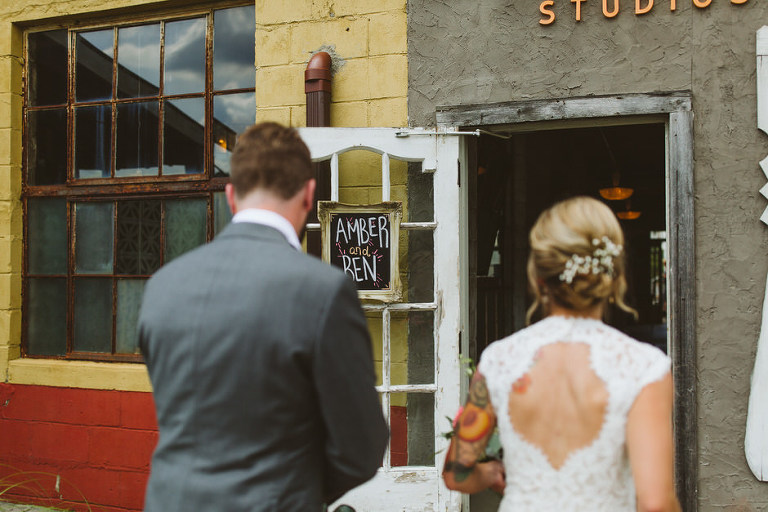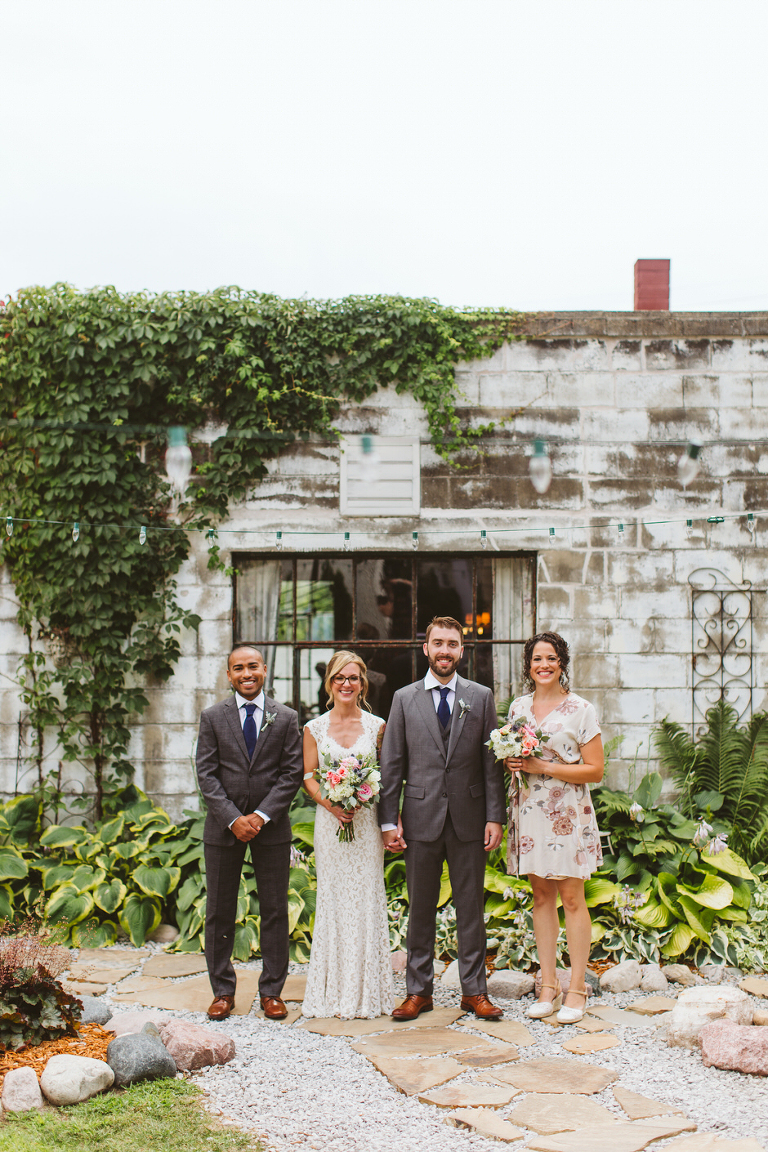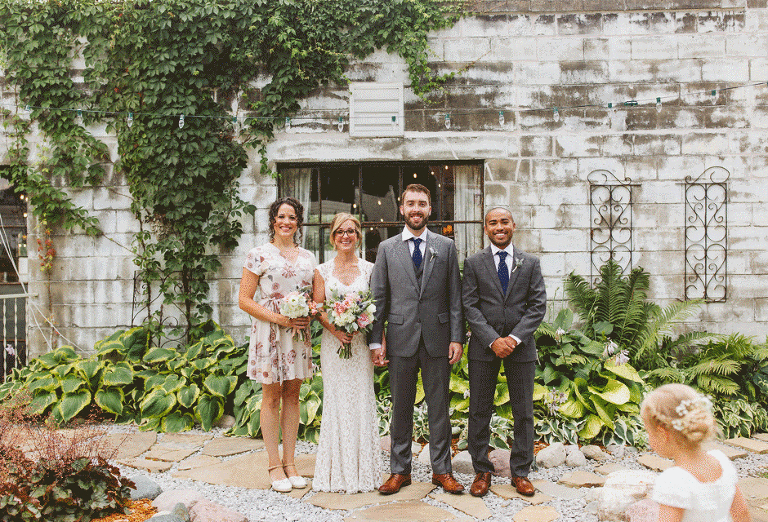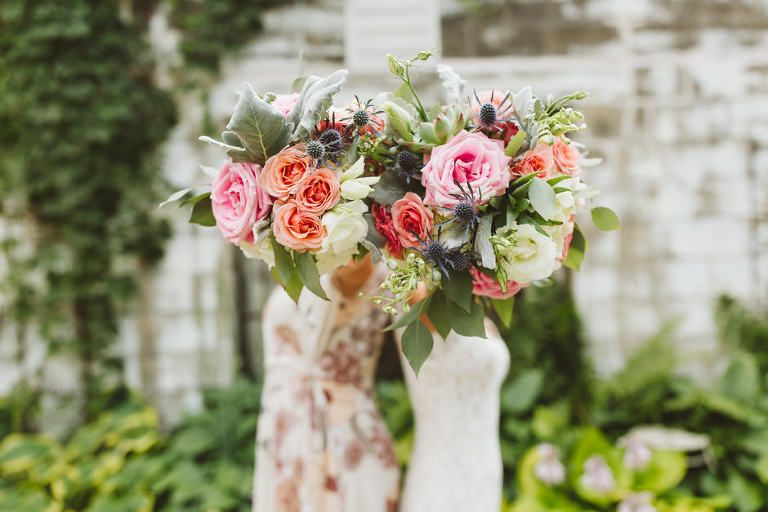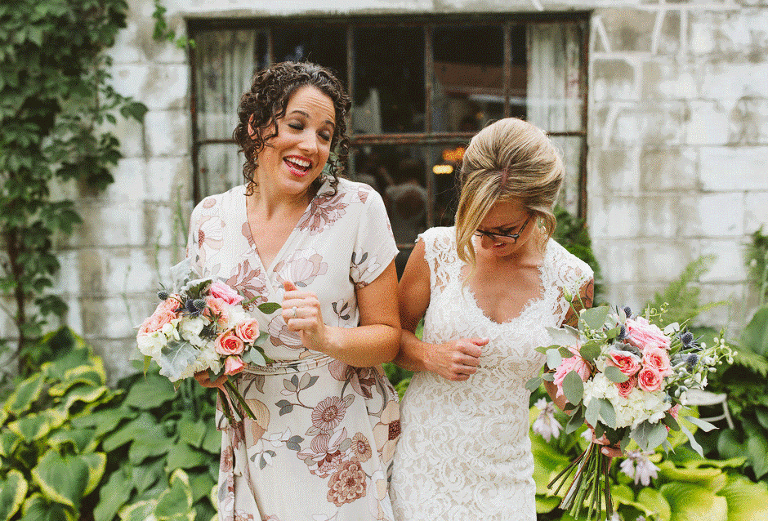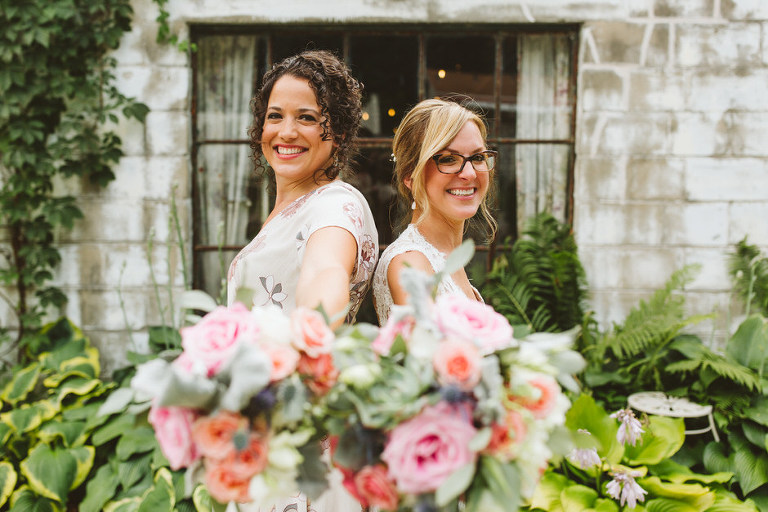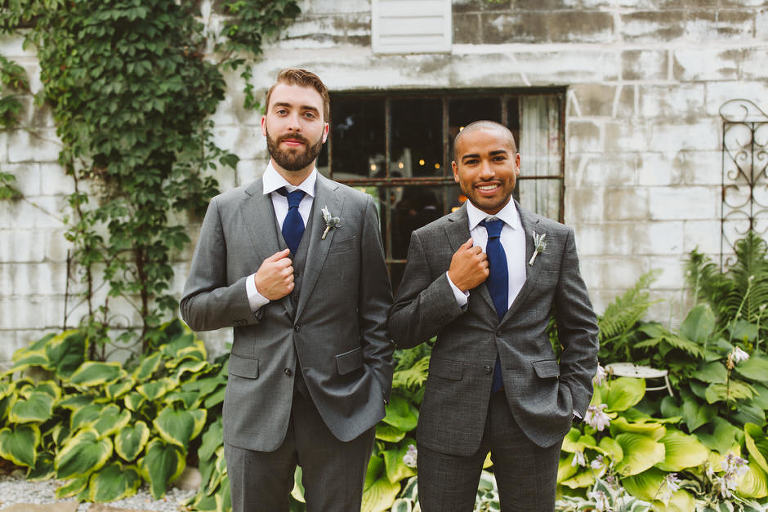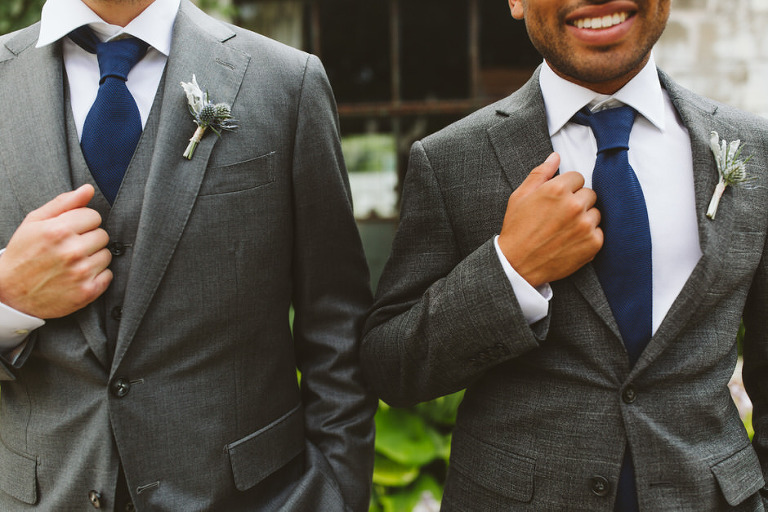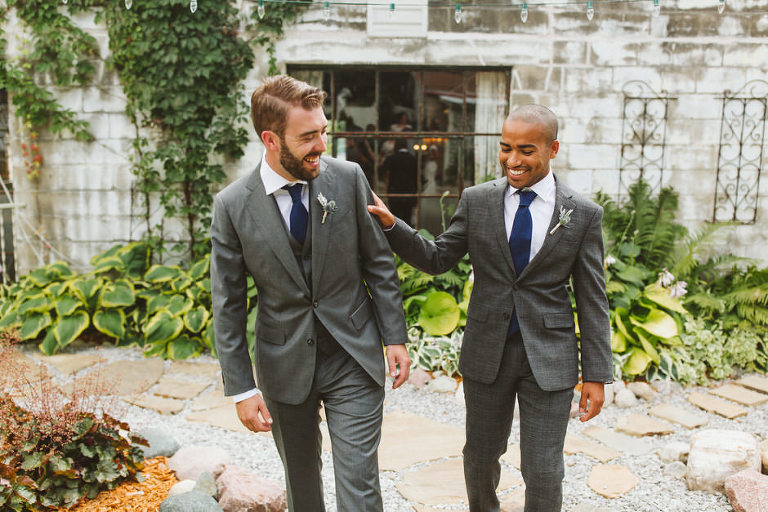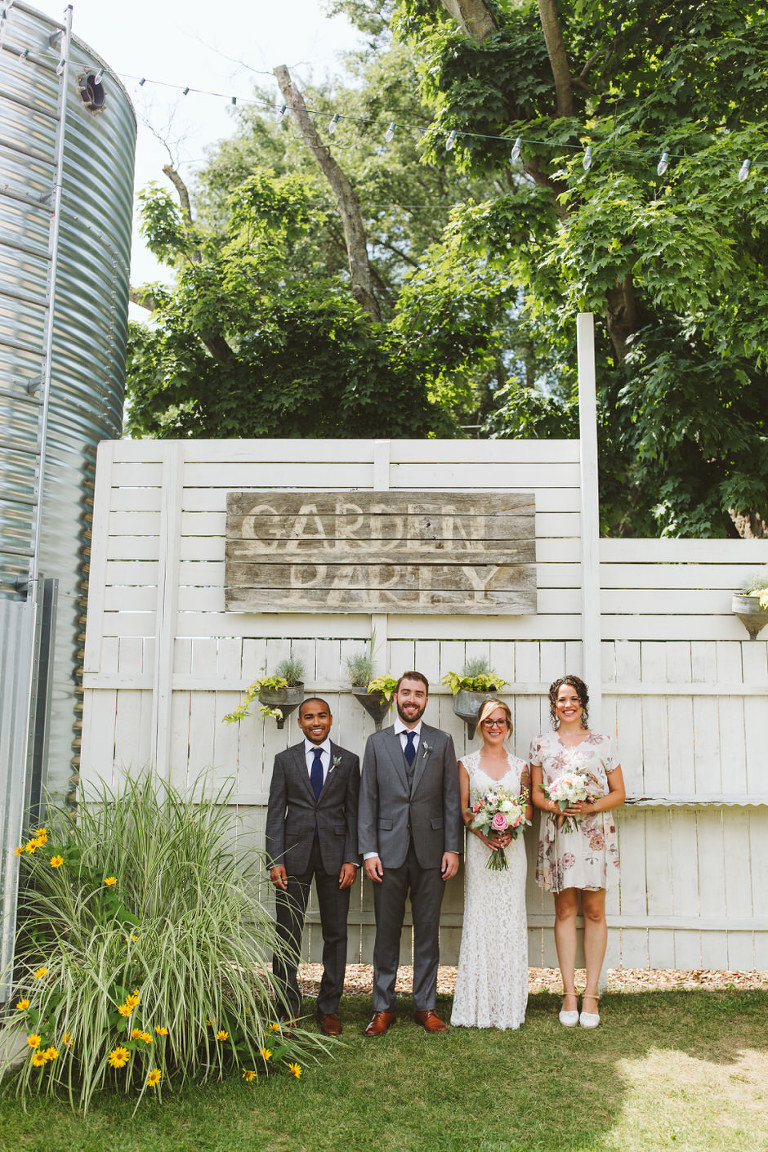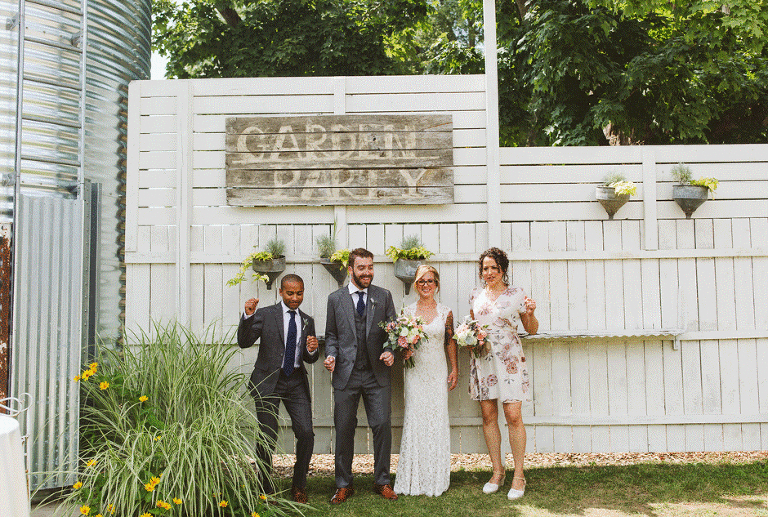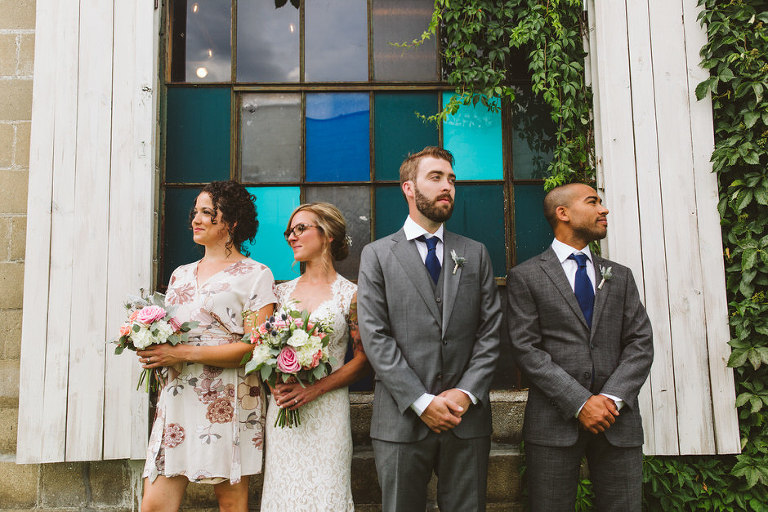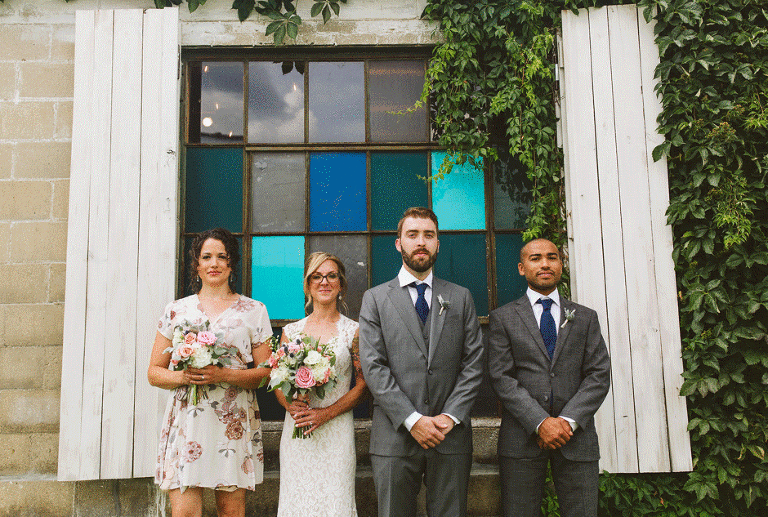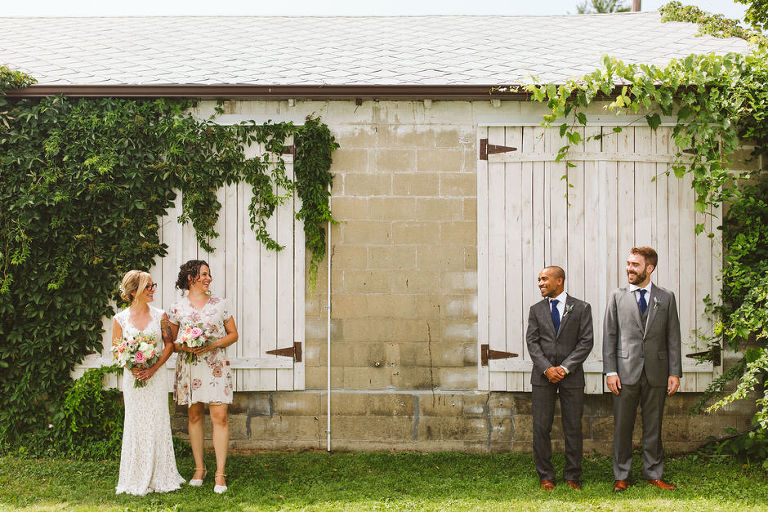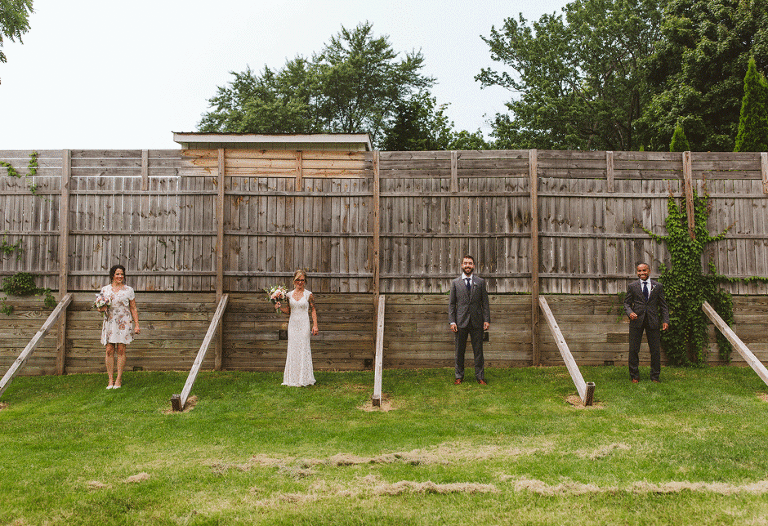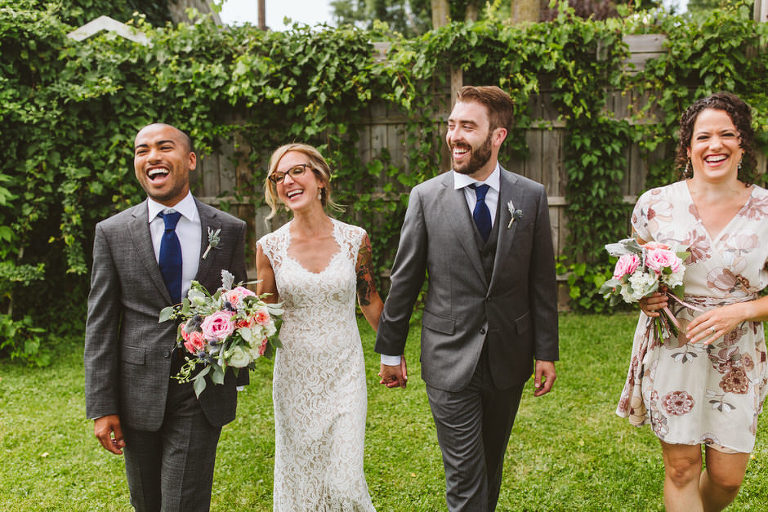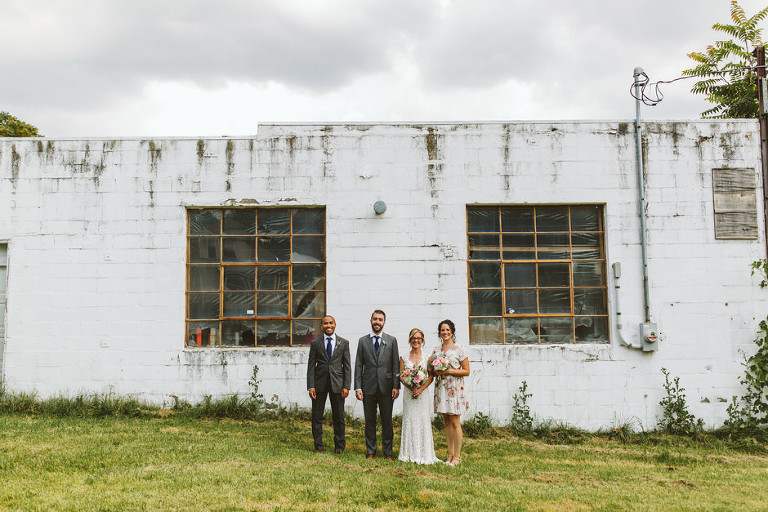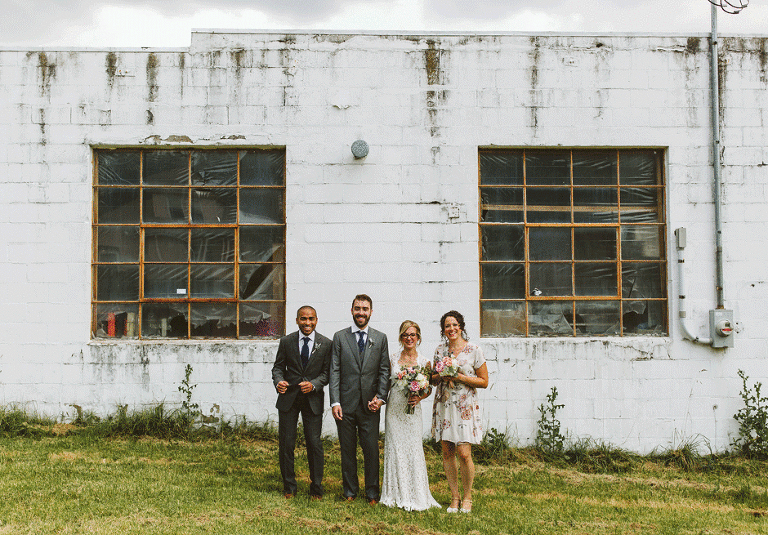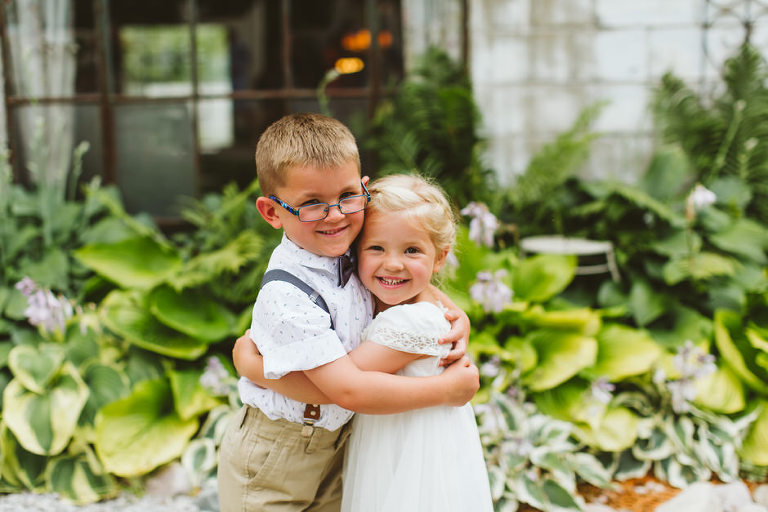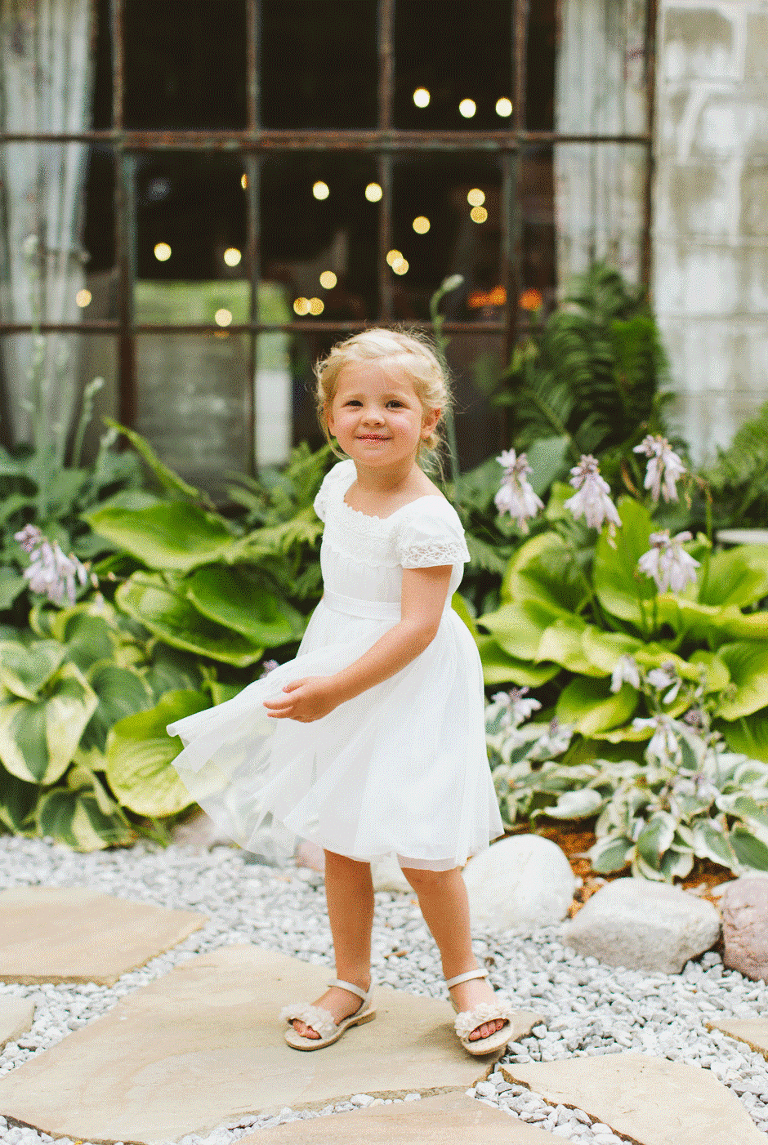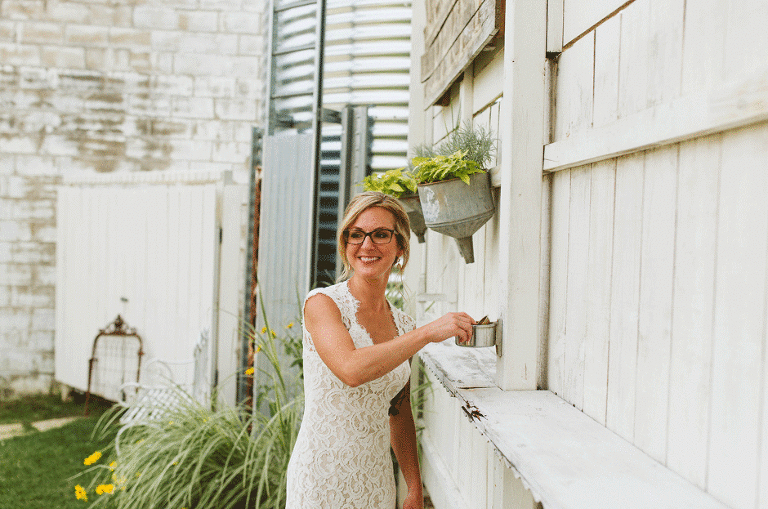 The Ceremony: 
The chef from Vie Restaurant where we first met officiated our wedding. It was perfect! My niece Brielle was not having it as a flower girl and she chucked the flowers at the ground for about 5 steps and that was it! A for effort.  Oh and I cried like a baby!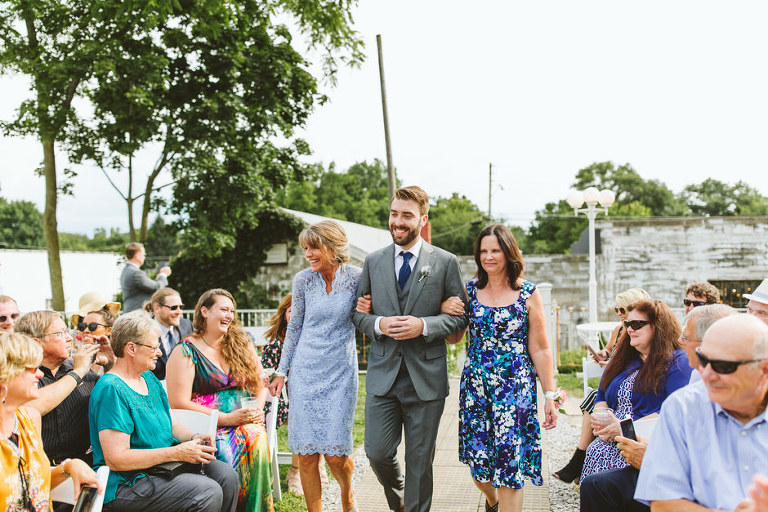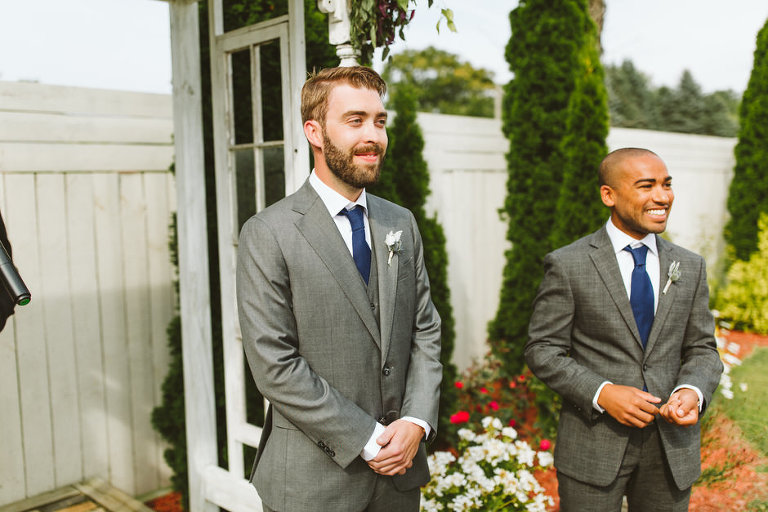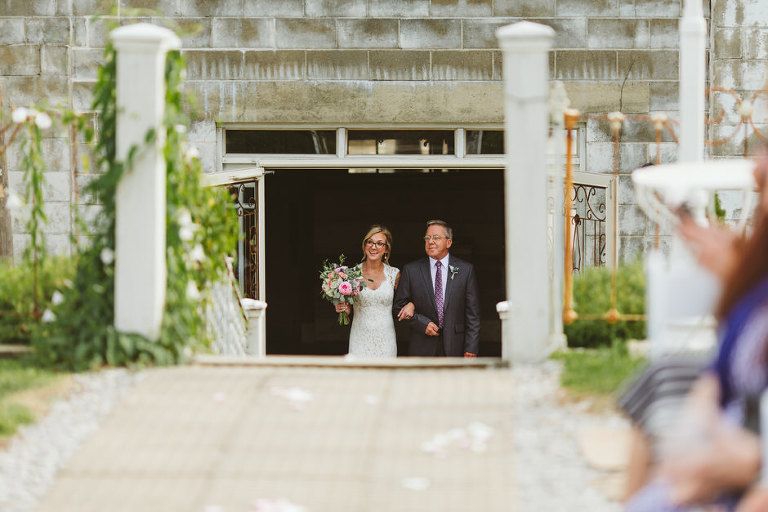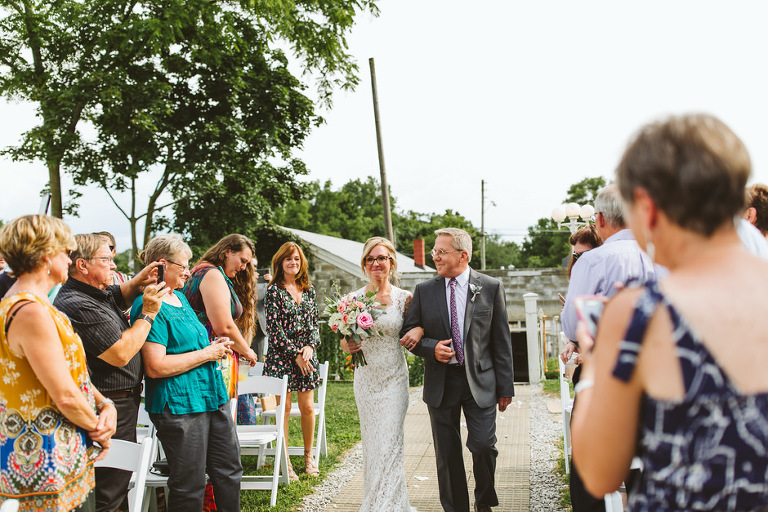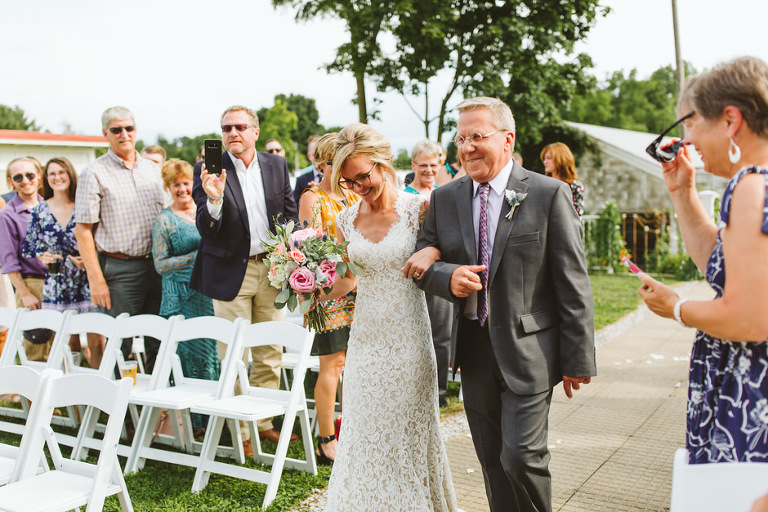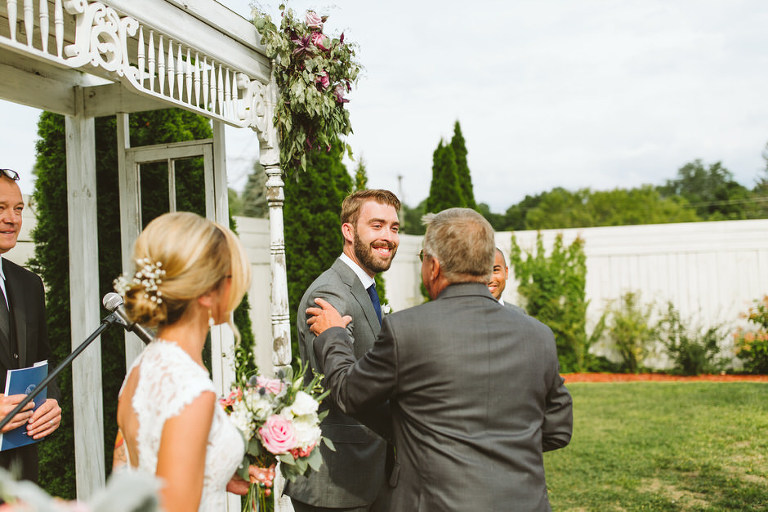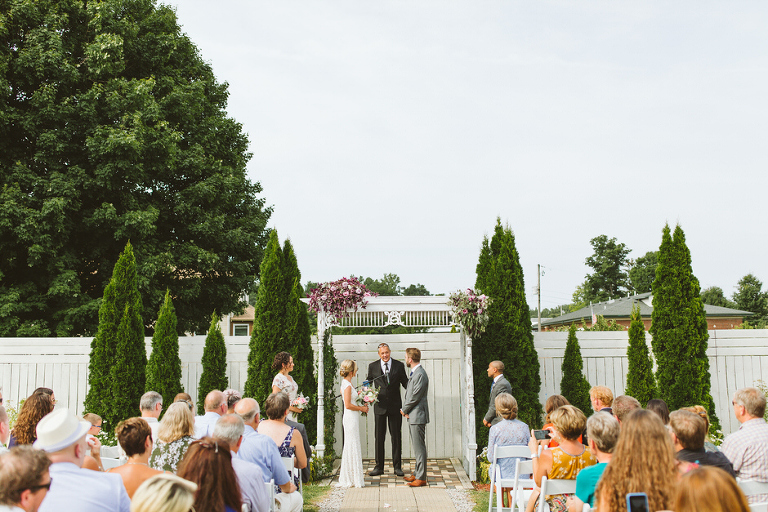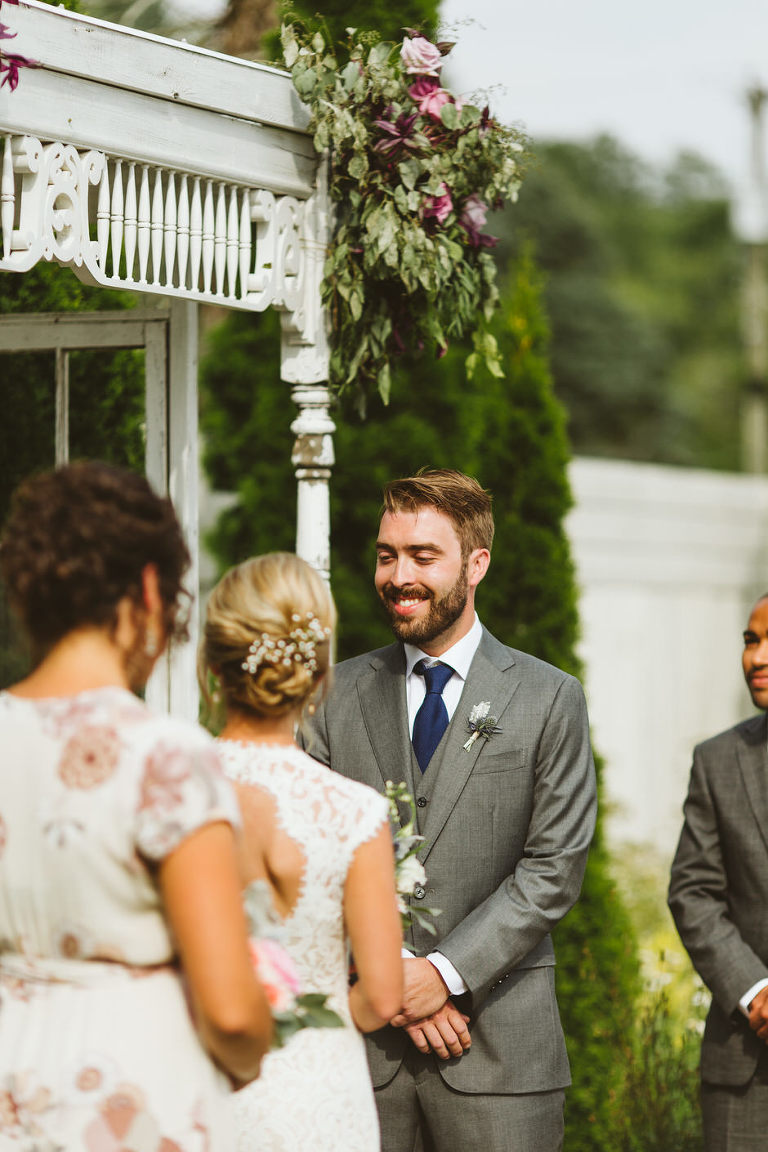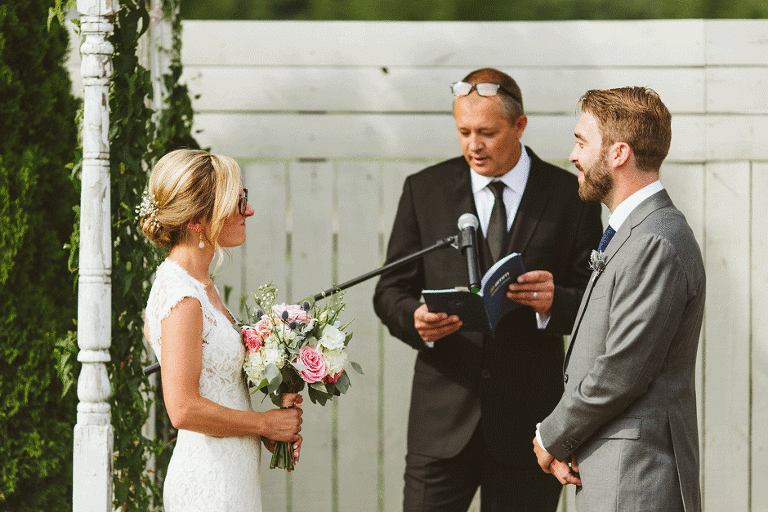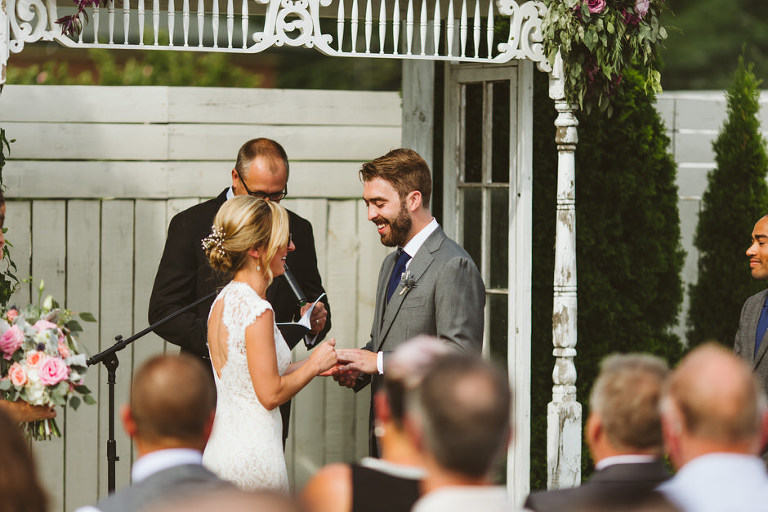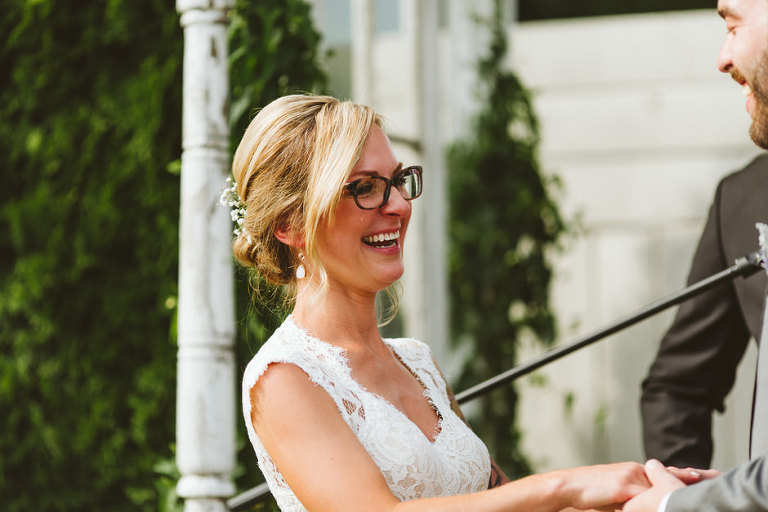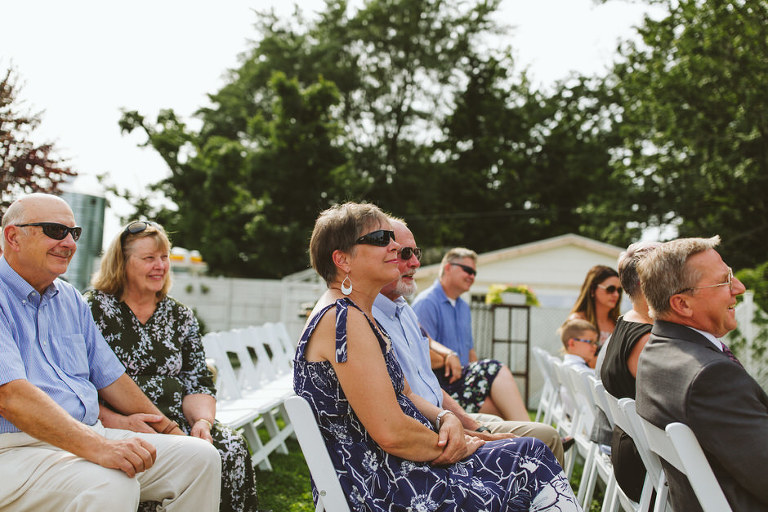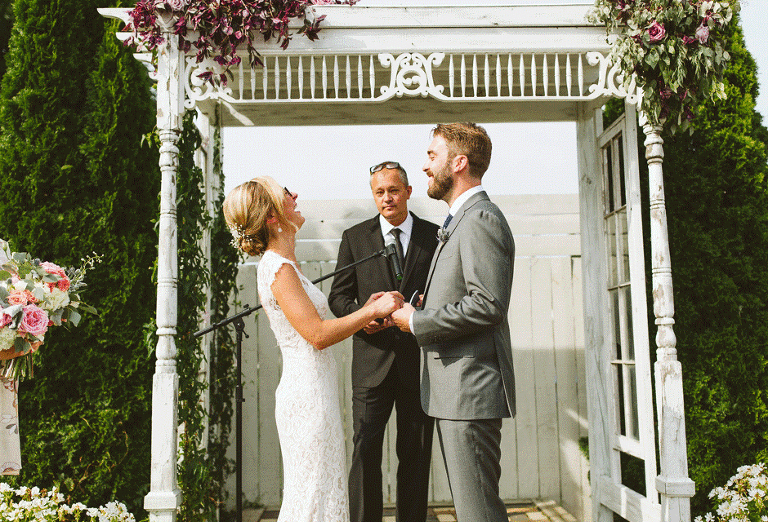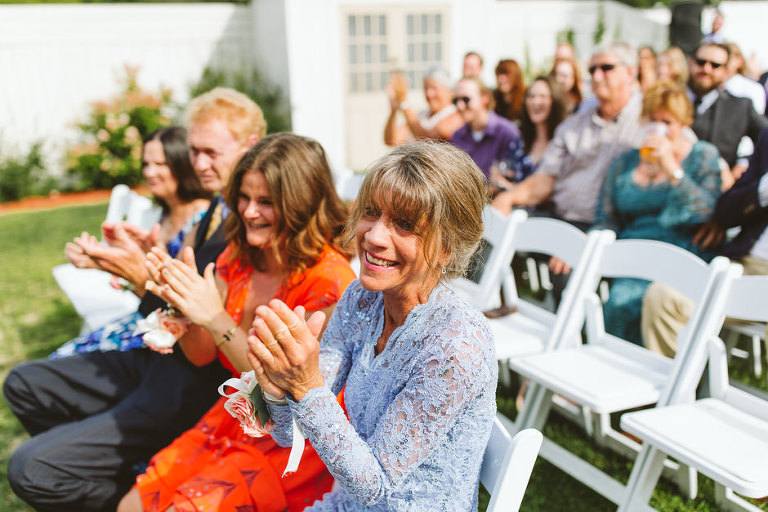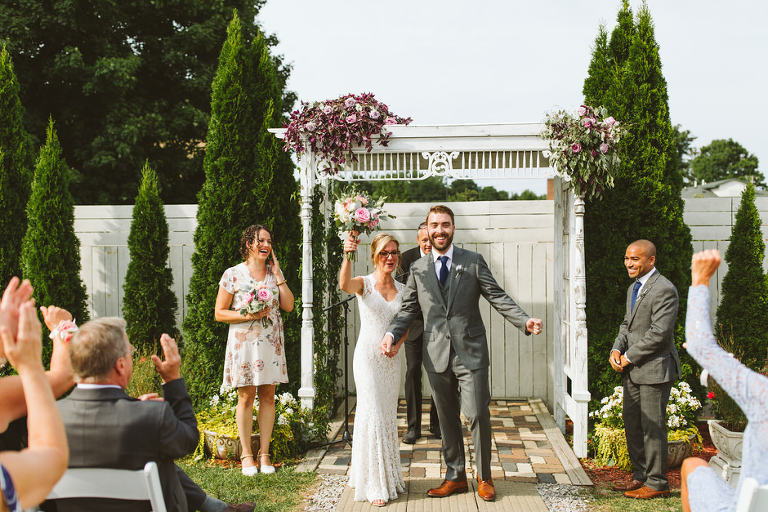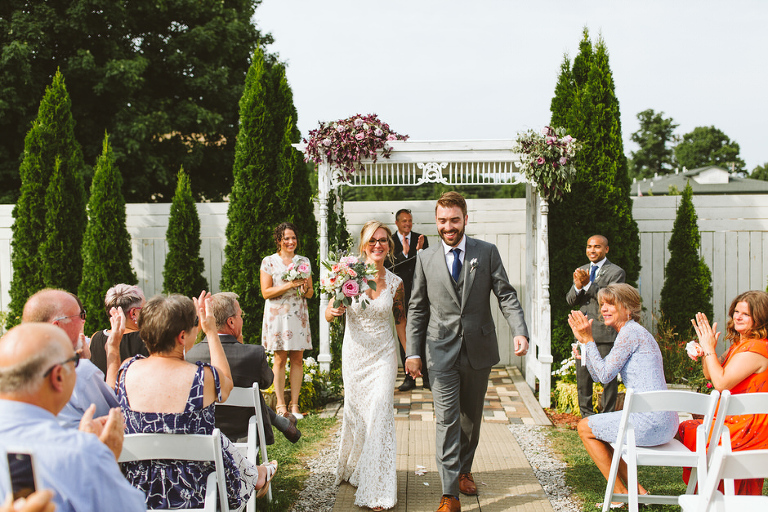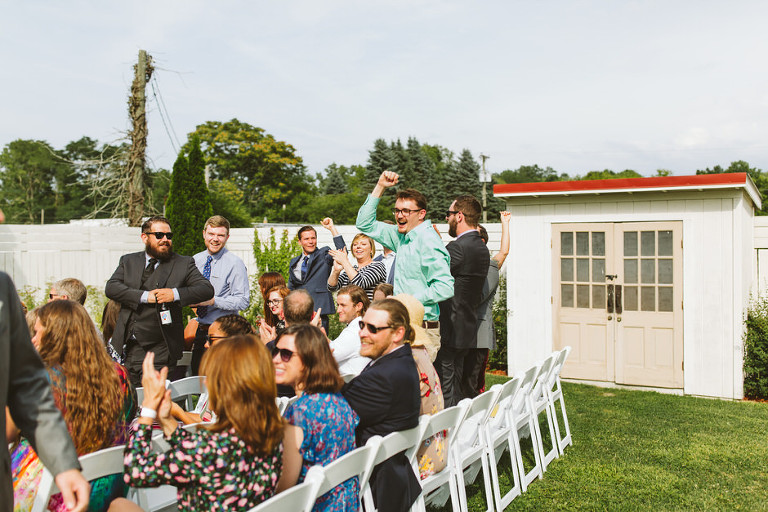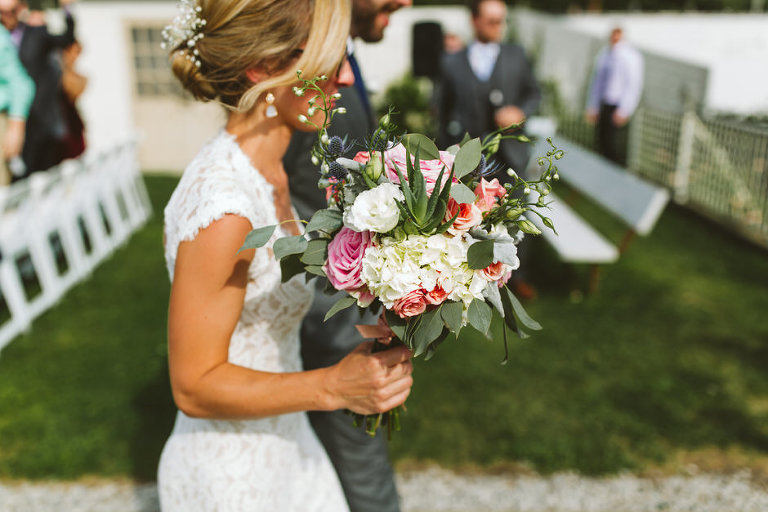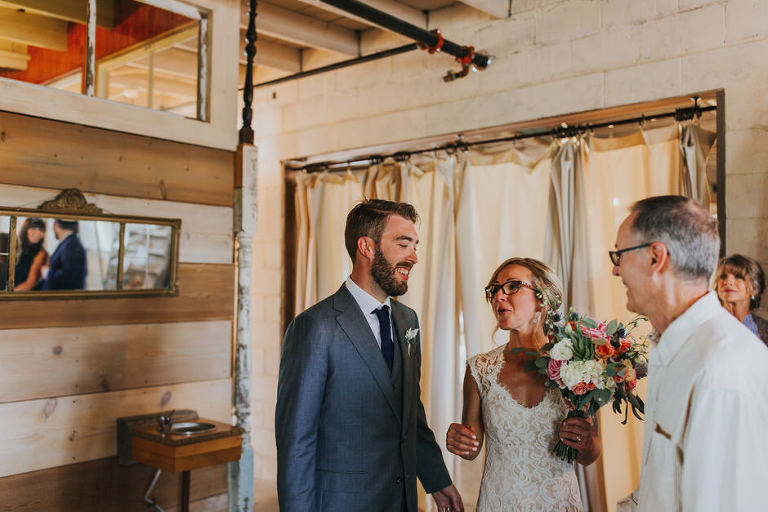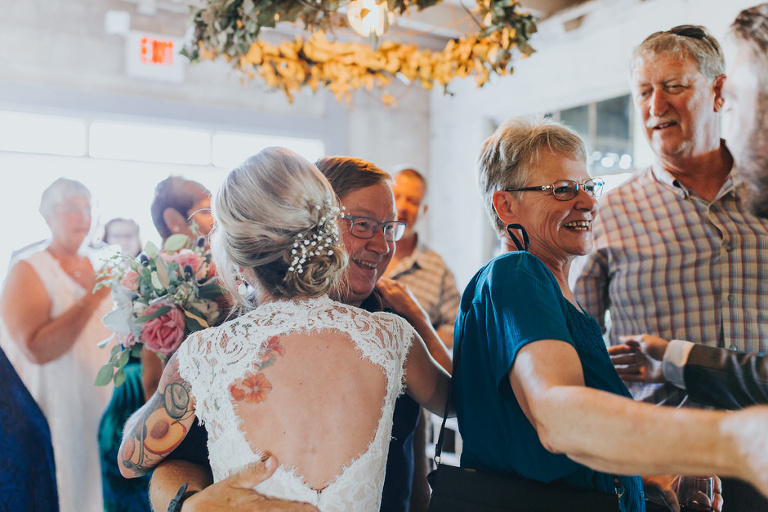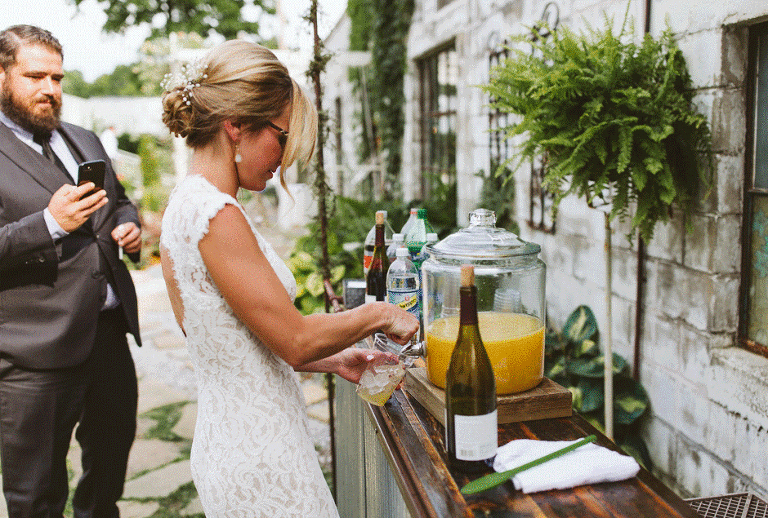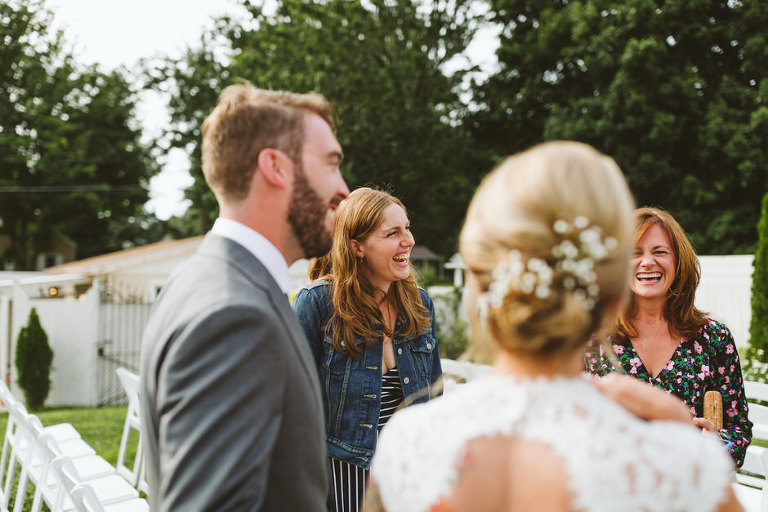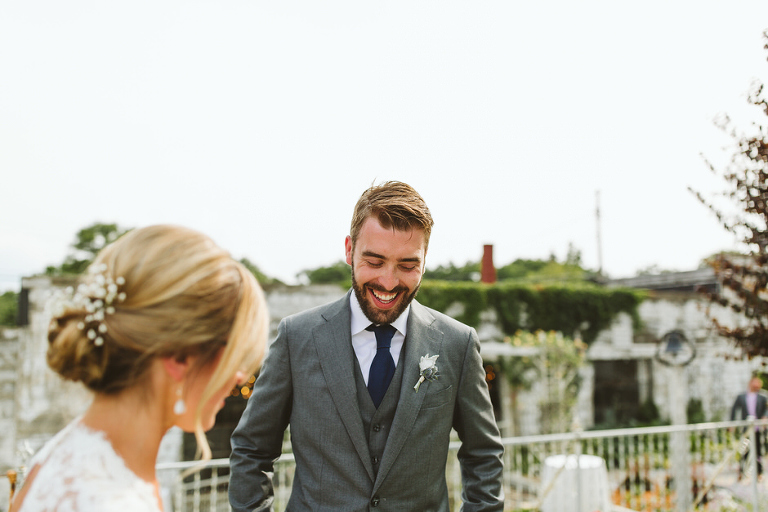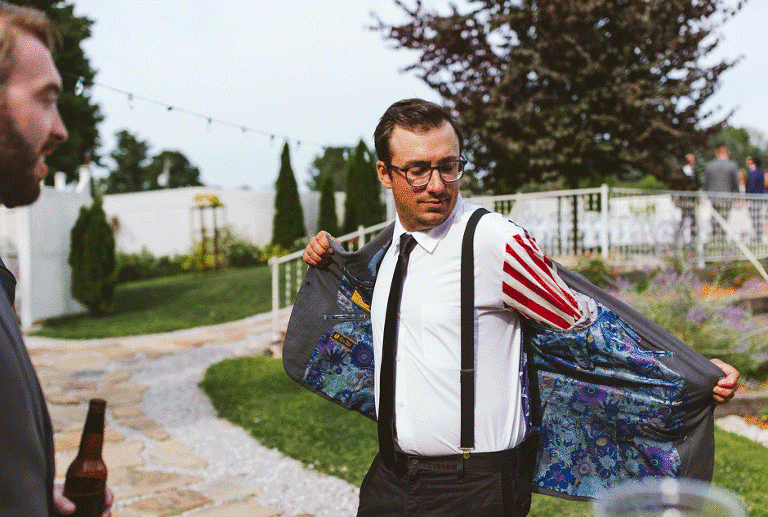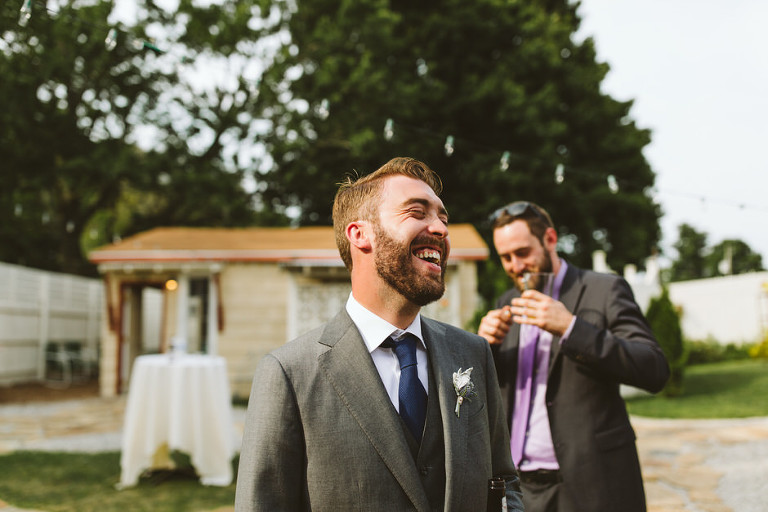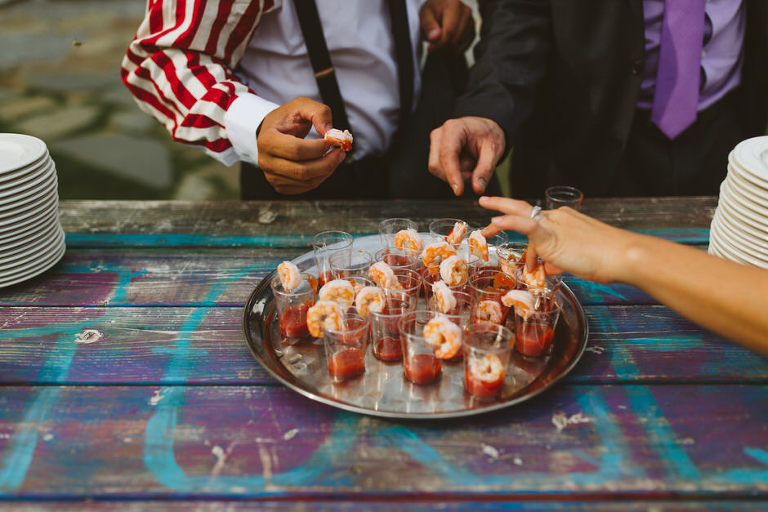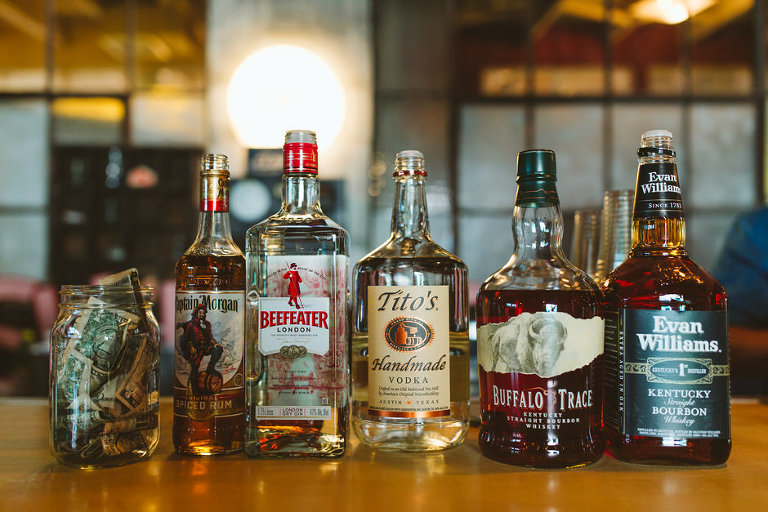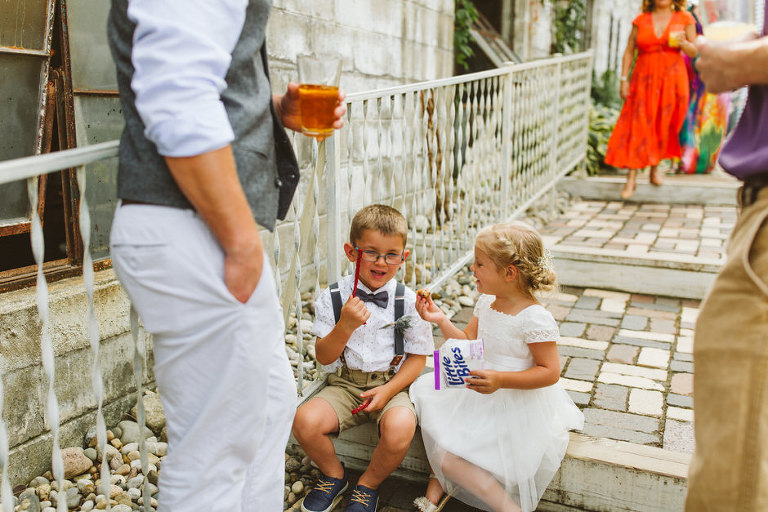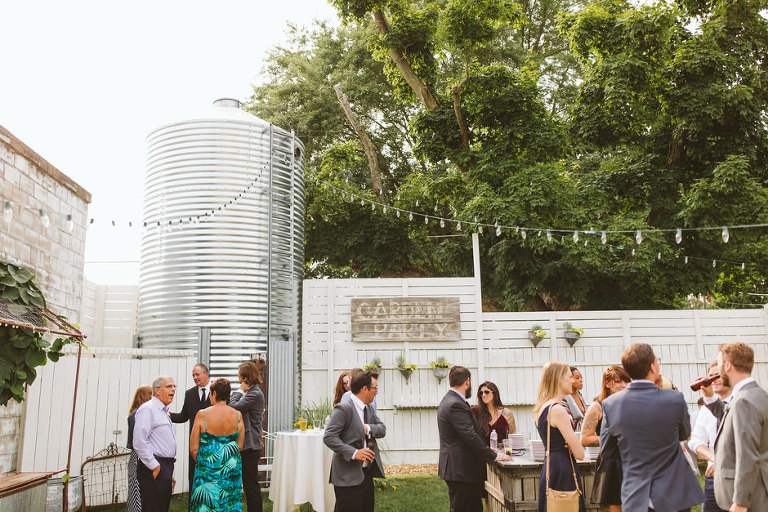 The Decor:
Since the Sundance Studio was already so awesome, we really did not need much. Some flowers on the table, couple of engagement pics and BOOM!! decor.
Any Advice for couples planning their wedding?
Do not sweat the small stuff!! Have awesome food and drink and make sure you write a list songs you want to hear from the DJ. Take a minute (or many minutes) as a couple together away from everyone, there is so much going on that day. Do not feel the need to visit with everyone and hear their life stories but do make sure to visit!!
Your Photographer: 
Rachel was freaking amazing! Every guest had nothing but great things to say about her. She made us feel comfortable with all the pictures every step of the way; never being pushy, or making it feel mega staged! She has a way of making ever pic look natural because it is!! She is also hilarious soooooooo that helps! We love Rachel!