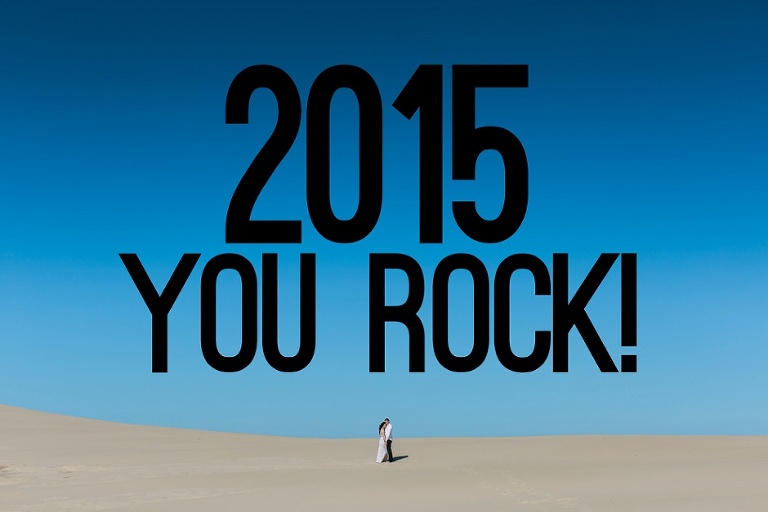 2015 was amazing. I spent the year capturing 24 couples, 5 seniors, 14 families, 3 boudoir sessions, my first birth story and a smattering of other fun personal work. I got to second shoot for some amazing artists: Catie Bartlett, Cassandra Zetta, Jill Devries, Abbey Moore, Ryan Inman, Sydney Marie,  and Meg VanKampen. I was able to travel across the country with Catie for Photo Field Trip and meet a ton of amazing, inspiring photographers. I got holed up in a cabin for a few days with another group of amazing photographers where we bonded like nothing I have ever been a part of before. I traveled to Boston for an engagement session and California for an elopement. I was able to photograph my parents, help run the family farm and do a show with my local theatre group. I was a part of two amazing styled shoots (thanks Ashley Paige!). This year has been so busy and so fun and I wouldn't have it any other way.
Also thank you to all of the amazing photographers who second shot for me, Alycia Choroszucha, Sydney Miller, Ryan Inman and my wonderful intern for the year Kristi Shultz.
Somedays I wake up and feel like crap about everything I do, I think every artist does. But then I make a post like this and realize I have the greatest job in the world and as long as I keep pushing myself, I will keep making rad stuff happen. I am so excited to see what 2016 has in store for me, I am hoping to travel for a few weddings, I get to be a part of another local theatre show and already have 10 couples joining tribe Rachel Kaye for their weddings this year. I am so lucky to be a part of an amazing, supportive community of other photographers. I can't thank them enough for their support and kindness this year. They have all helped me grow in ways I didn't even know possible.
BRING IT ON 2016!